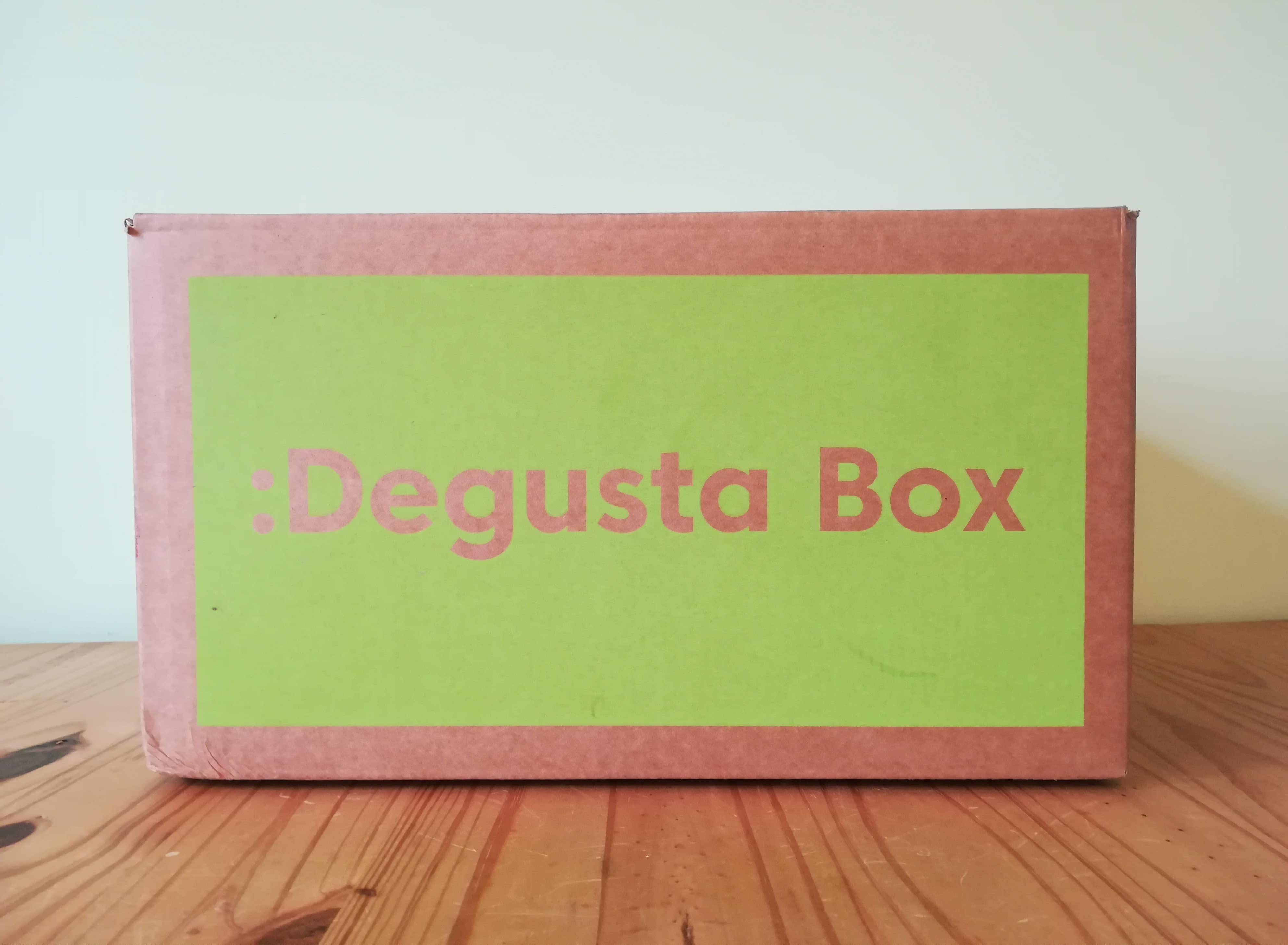 DegustaBox UK is a monthly subscription box that brings your favorite food and snacks to your doorstep. The subscription costs £12.99 per month and you'll get a box filled with 10-15 products and goodies! This box is always full of so many new things to try.
DEAL: Get your £5 off your first box, plus get free bonus item and delivery! Use coupon code HELLOSUBSCRIPTION18.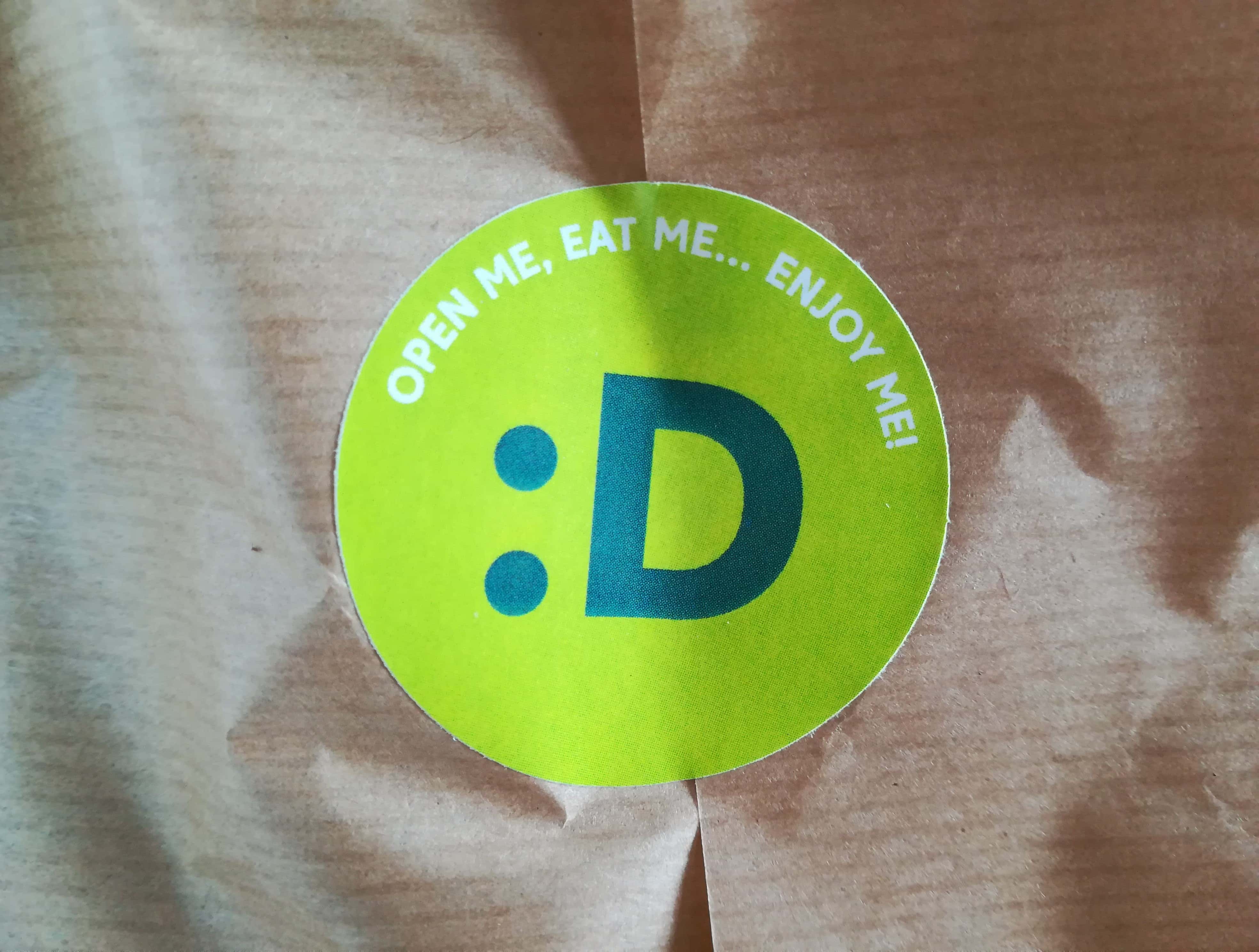 Redesigned for 2019, the outside of the box has a bold lime green graphic while the inside has cute little images of snack items.
Plastic wrap and brown butcher paper usually keeps all the contents safe.  This time, unfortunately, one of the products was damaged and I wasn't able to try it…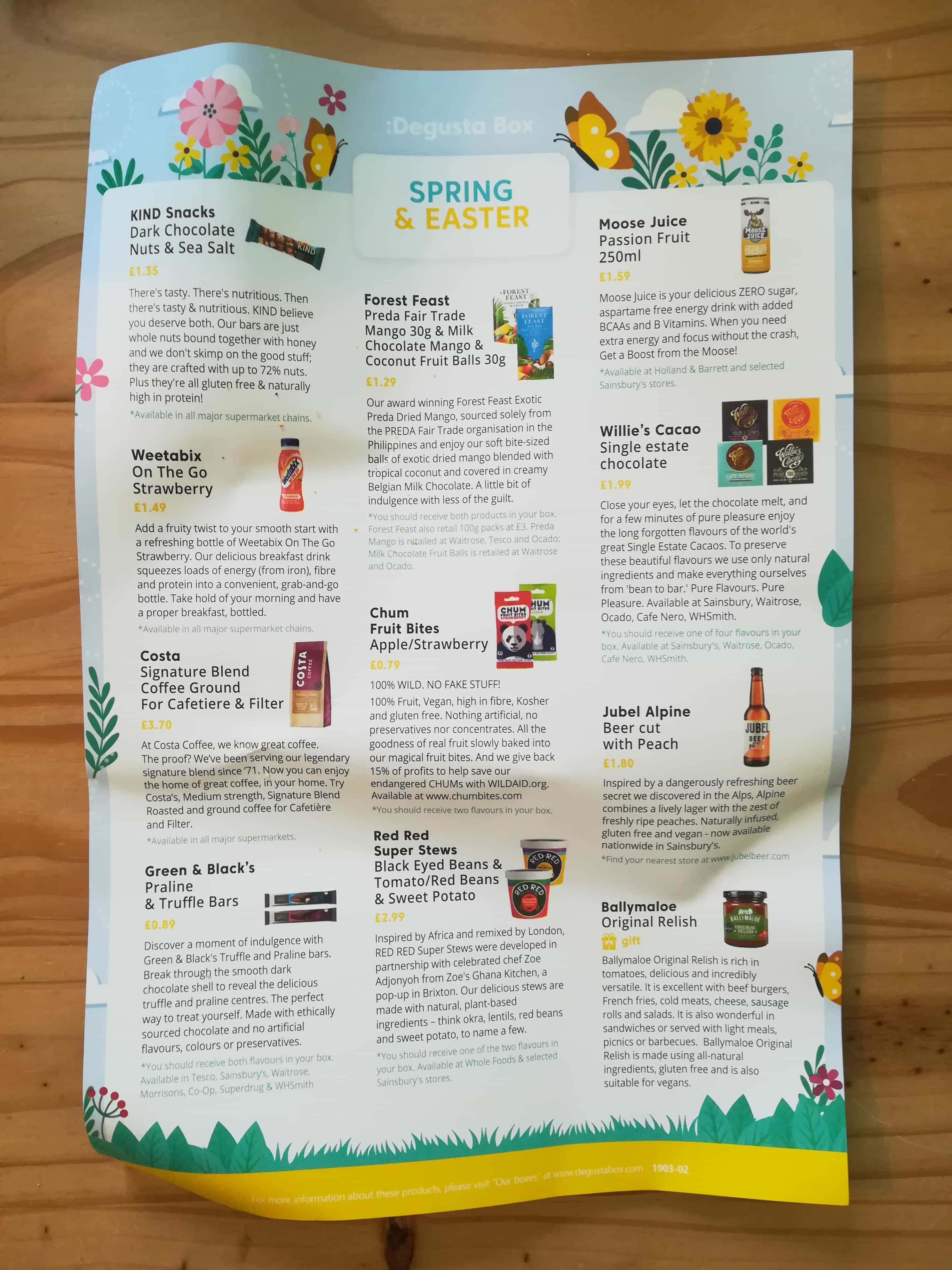 March's box theme is 'Spring & Easter'. It is filled with mostly sweet treats – very fitting for the Easter theme.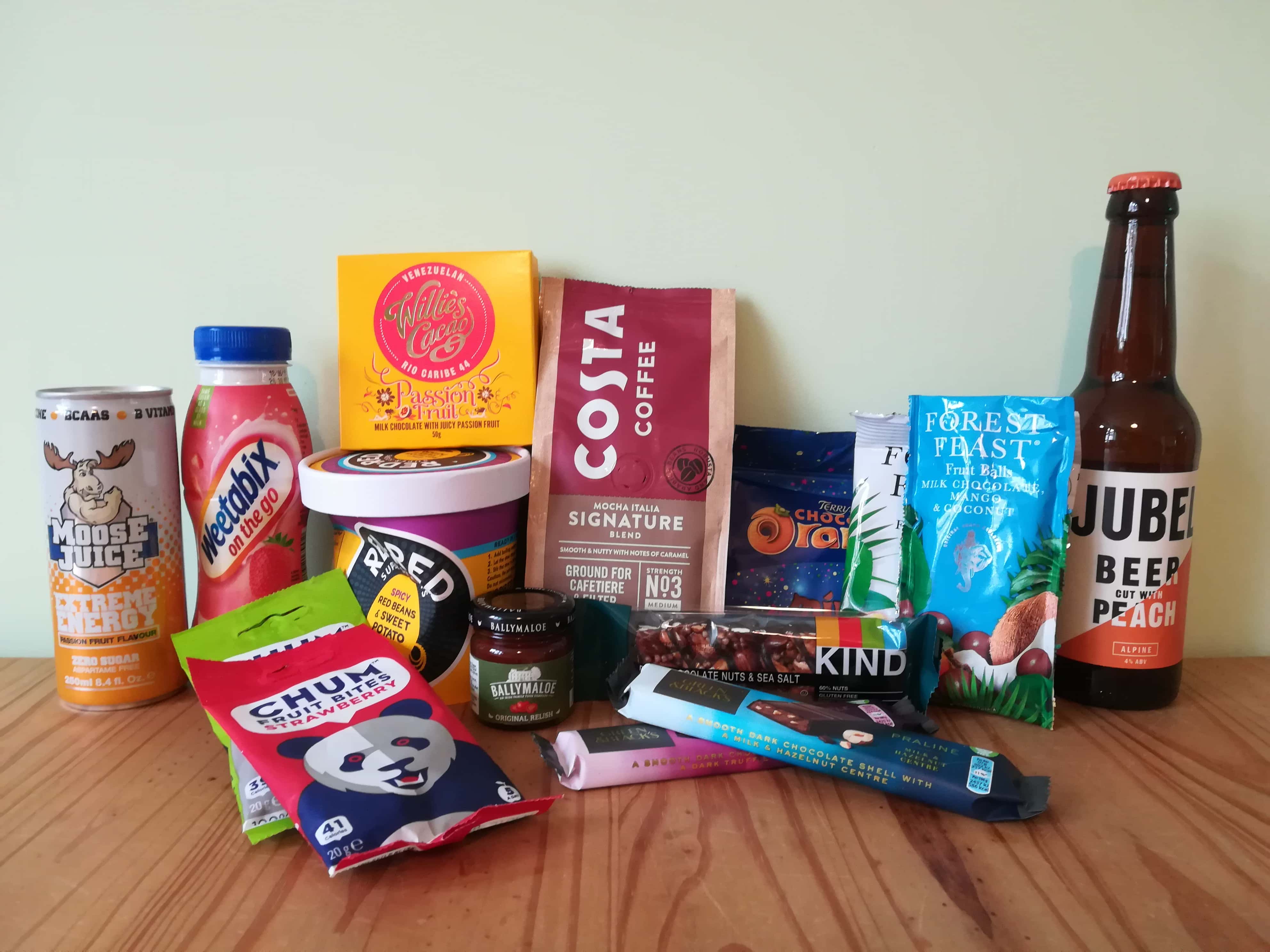 Everything in the March box!
KIND Snacks Dark Chocolate Nuts & Sea Salt (£1.35) is a bar containing 60% nuts, high in fibre and is also gluten and dairy free. This is a tasty and satisfying snack bar. It is absolutely loaded with crunchy nuts and sweetened with honey and chocolate while still containing 40% less sugar than similar bars.
The box includes two Forest Feast products. The first is Preda Fair Trade Mango 30g (£1.29) which are simple strips of dried mango with a trace of natural cane sugar.  These are delightfully chewy and taste of pure sweet mango – really nice!
The second is Milk Chocolate Mango & Coconut Fruit Balls 30g (£1.29), which are little balls of chewy fruit coated in chocolate. I thought these tasted okay but I'm just not a big fan of the combo of mango with milk chocolate – I think they would be much better with dark chocolate.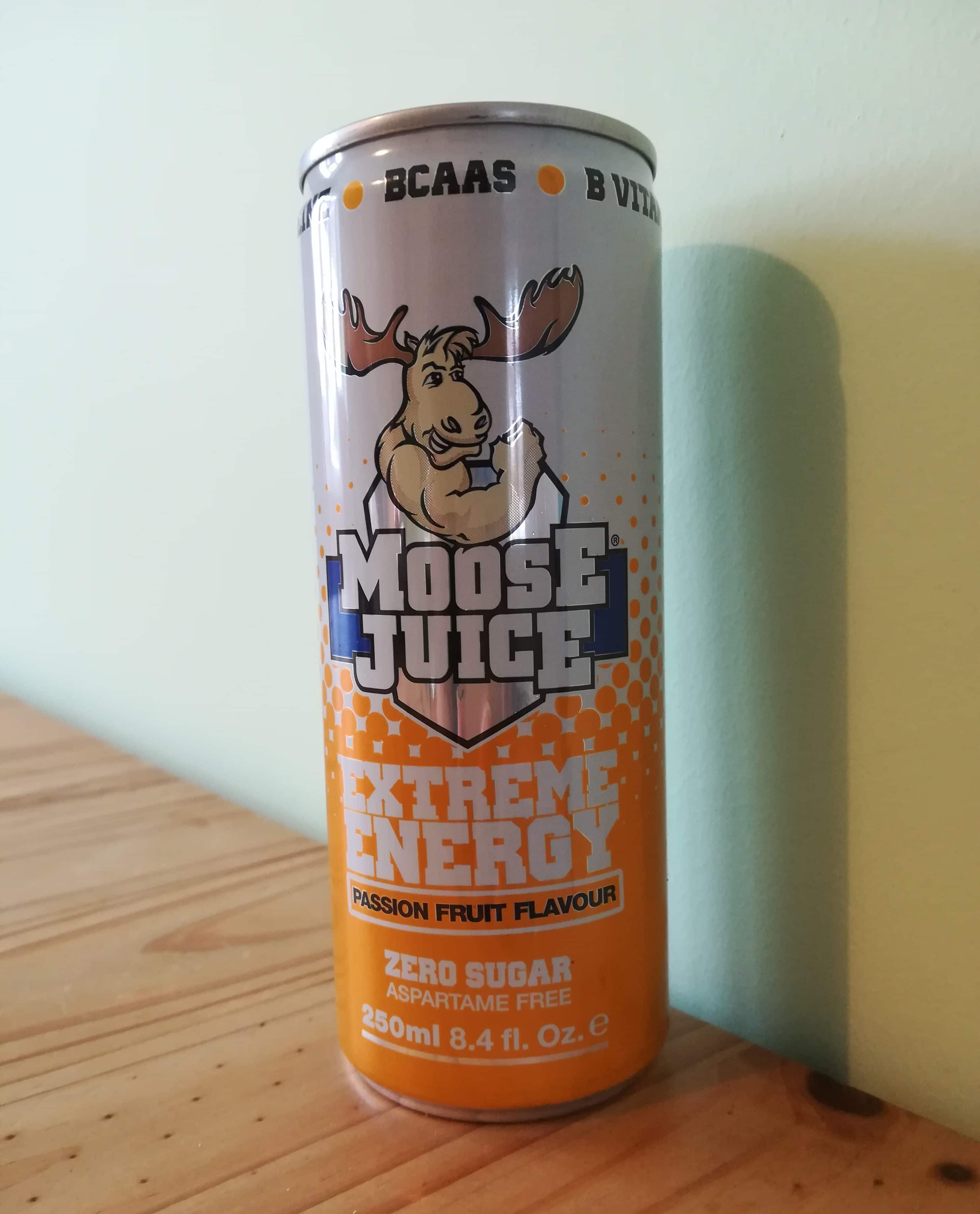 Moose Juice Passion Fruit 250mL (£1.59) is an energy drink with added Branch Chain Amino Acids, B Vitamins and no sugar or aspartame. This fizzy drink has a tartness from the passionfruit flavour but is also quite sweet, with a very strong aftertaste from the sweeteners. I didn't like this at all and found the aftertaste overwhelming, but I don't care much for energy drinks in general.
The box includes a twist-top bottle of Weetabix On The Go Strawberry (£1.49) breakfast drink. This is sort of like a bland, less sweet version of strawberry milk.  While it is okay, I wish it was more flavourful.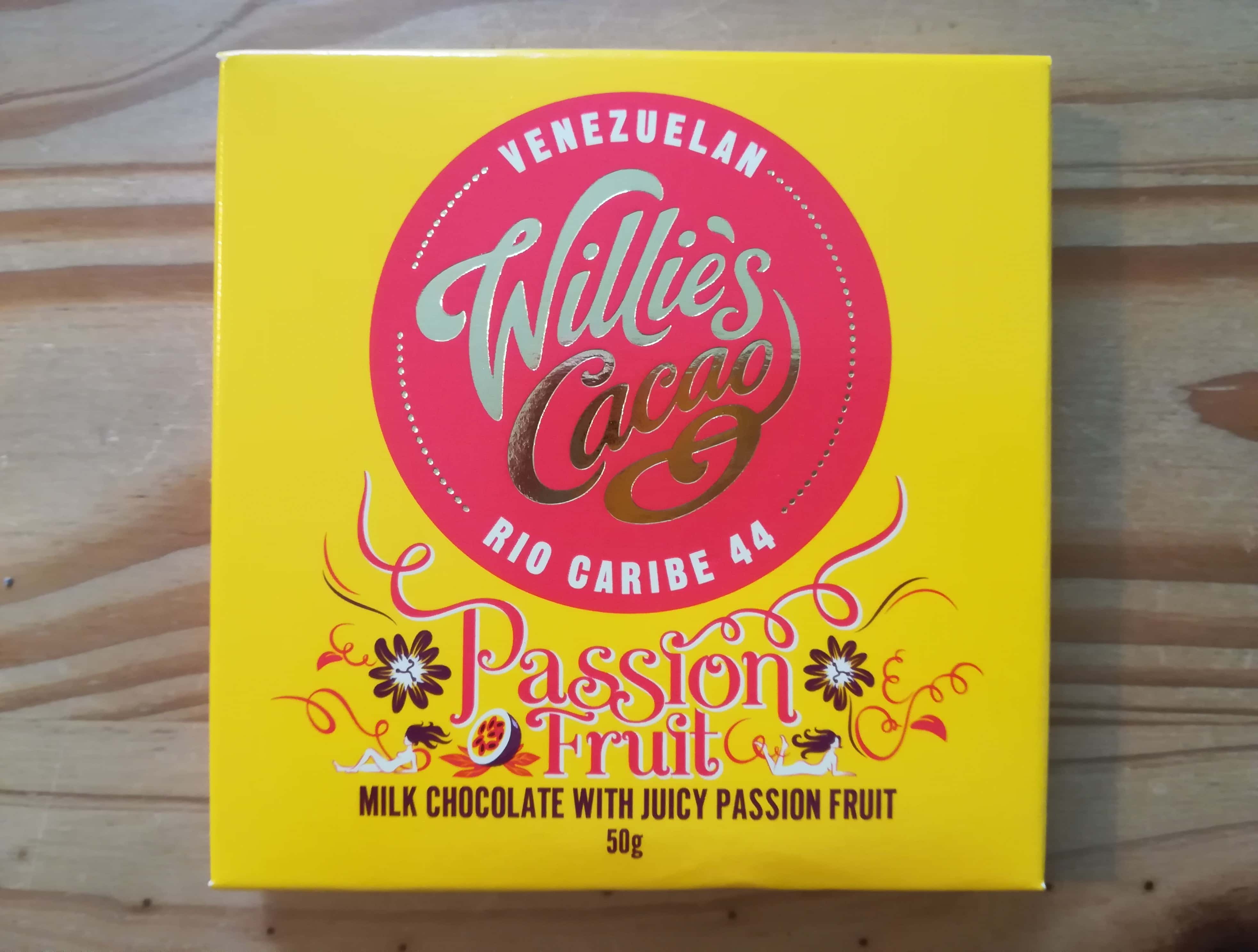 Each Degustabox contains one of four flavours of Willie's Cacao Single estate chocolate (£1.99). I received the Passionfruit flavour bar. This is nice smooth milk chocolate with a strong tang of passionfruit. I probably woud have preferred any of other bar flavours, as the passionfruit overpowered the chocolate more than I'd have liked, but it was still a nice treat. I'd recommend this to anyone who loves the tart flavour of passionfruit.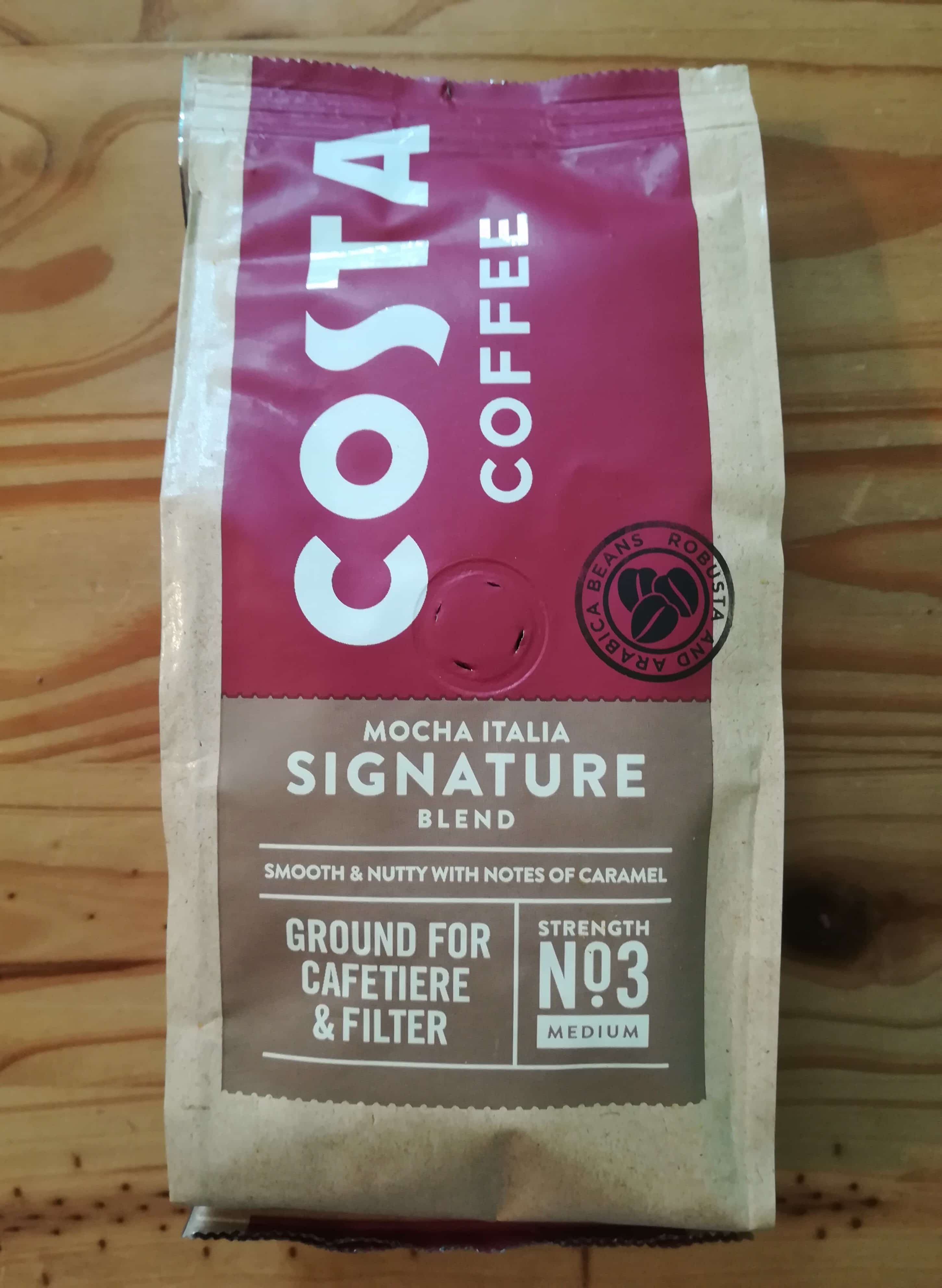 Costa Signature Blend Coffee Ground for Cafetiere & Filter (£3.70) is an affordable way to enjoy Costa's medium strength coffee at home. This is a great option for Costa Coffee fans looking to enjoy their usual brew while cutting back on the take away.
The box include two bags of Chum Fruit Bites (£0.79) in Apple and Strawberry flavours. These little triangular bites are made with 100% fruit.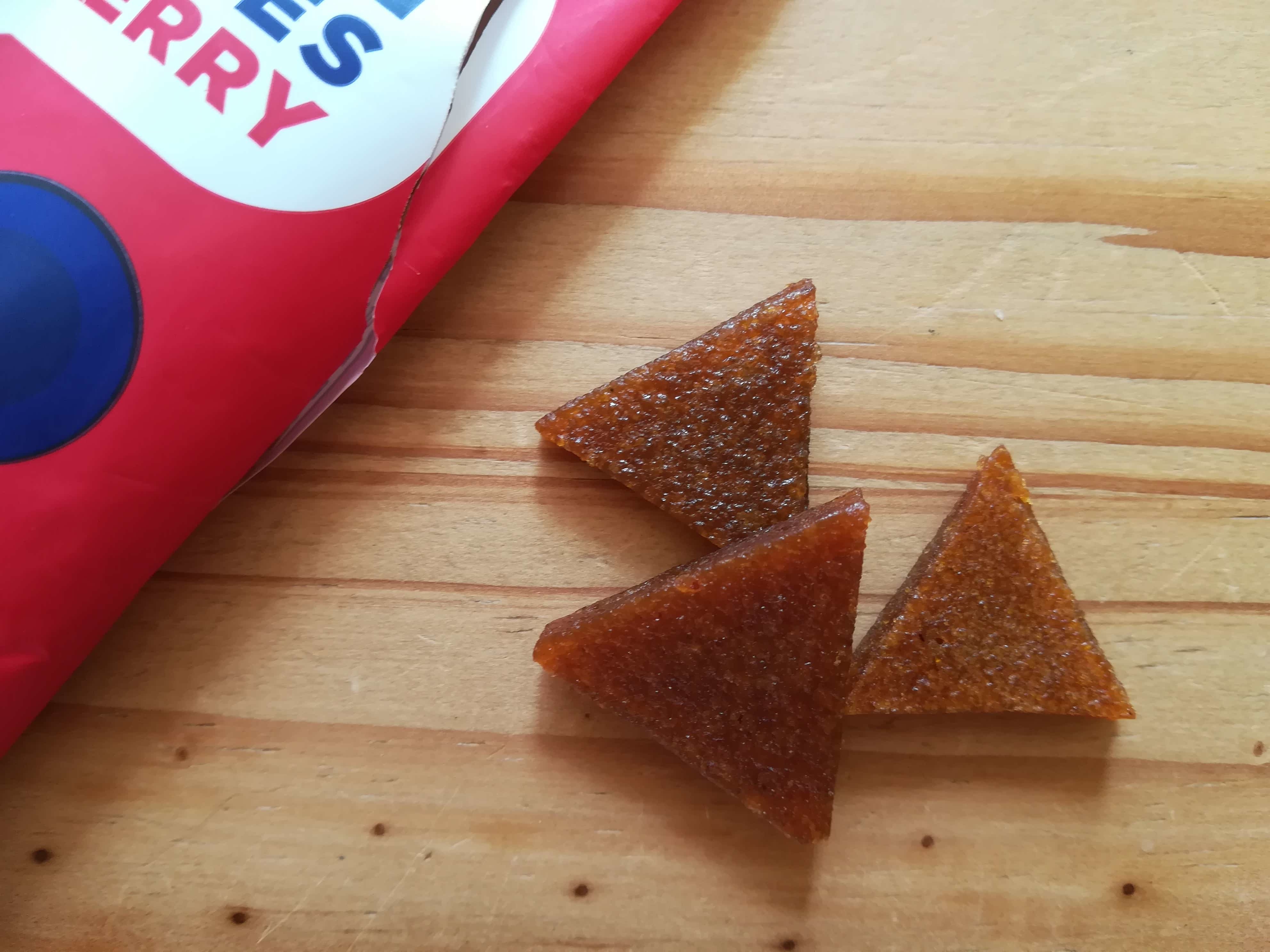 They taste like yummy fruit leather and make a nice sweet snack free from artificial ingredients. Best of all, 15% of the profits go to WILDAID.org to support endangered species.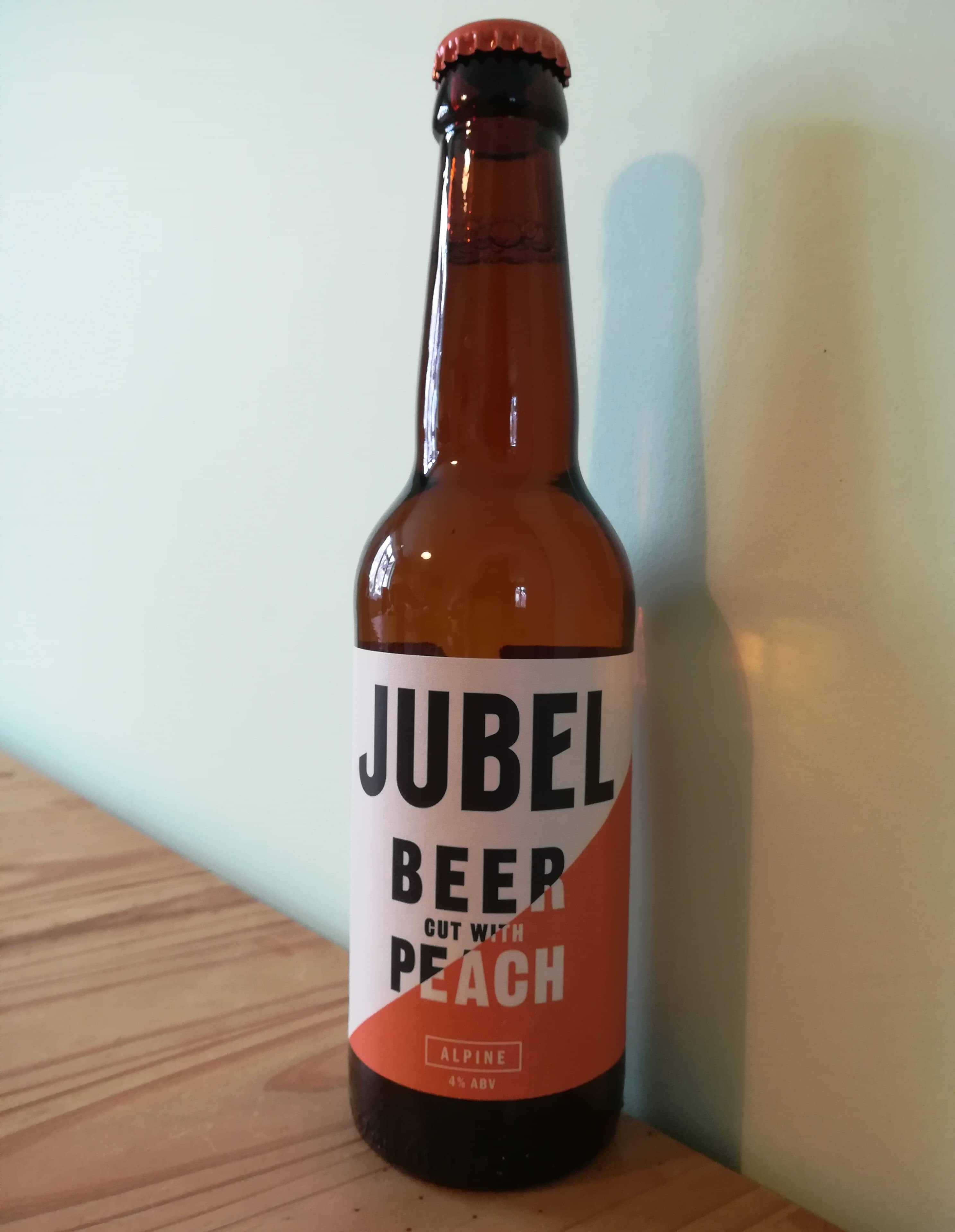 Jubel Alpine Beer cut with Peach (£1.89) is a lager infused with natural peach flavouring. I wasn't sure what to expect with this and wasn't sure if I'd like it, but it was totally delicious! The mix of sweet peach with beer is super light and refreshing, sort of like cider but not as sweet.  This makes a prefect beer for summer.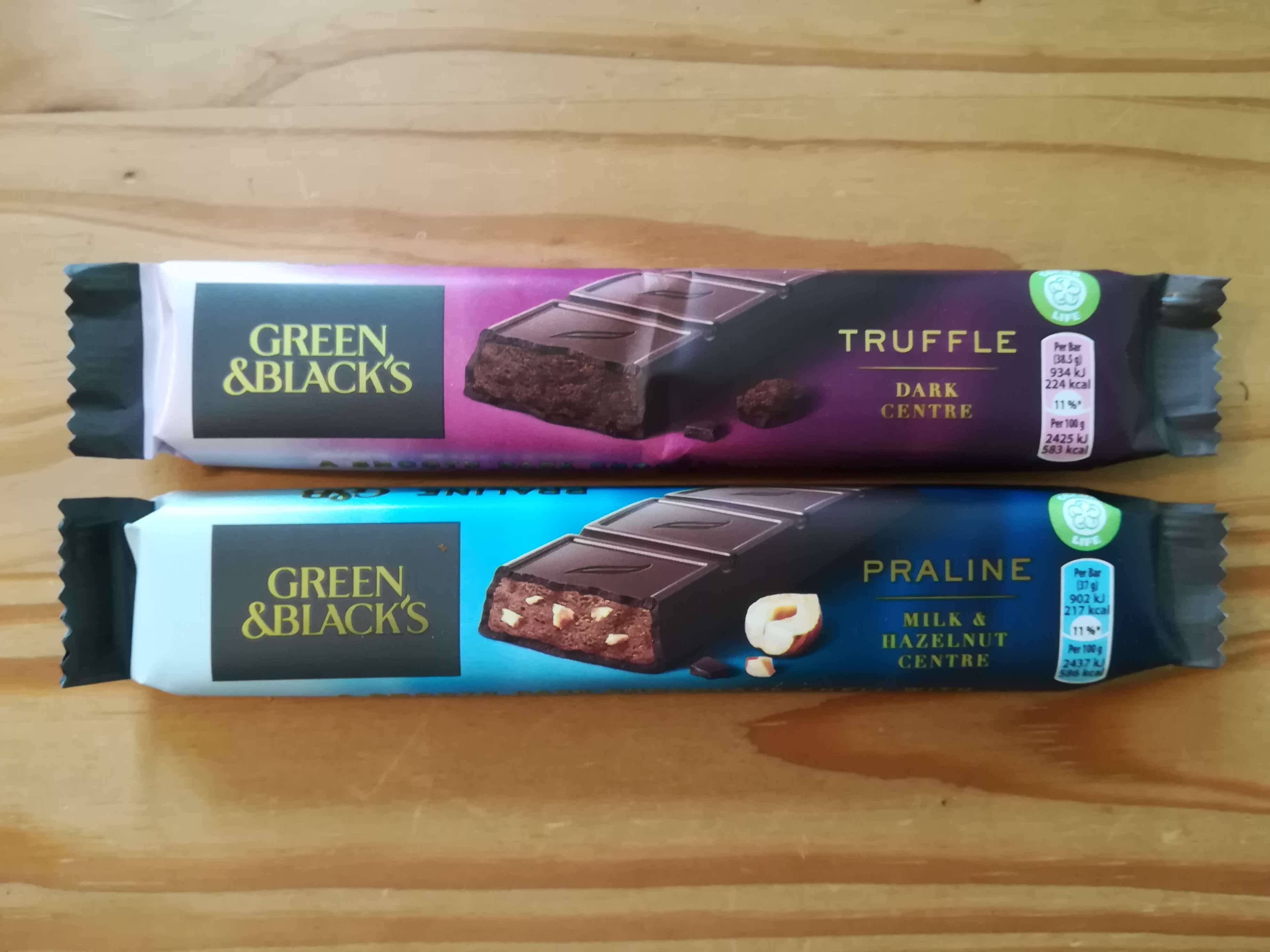 Green & Black's Praline and Truffle Bars (£0.89) have a dark chocolate shell filled with smooth and creamy chocolate fillings.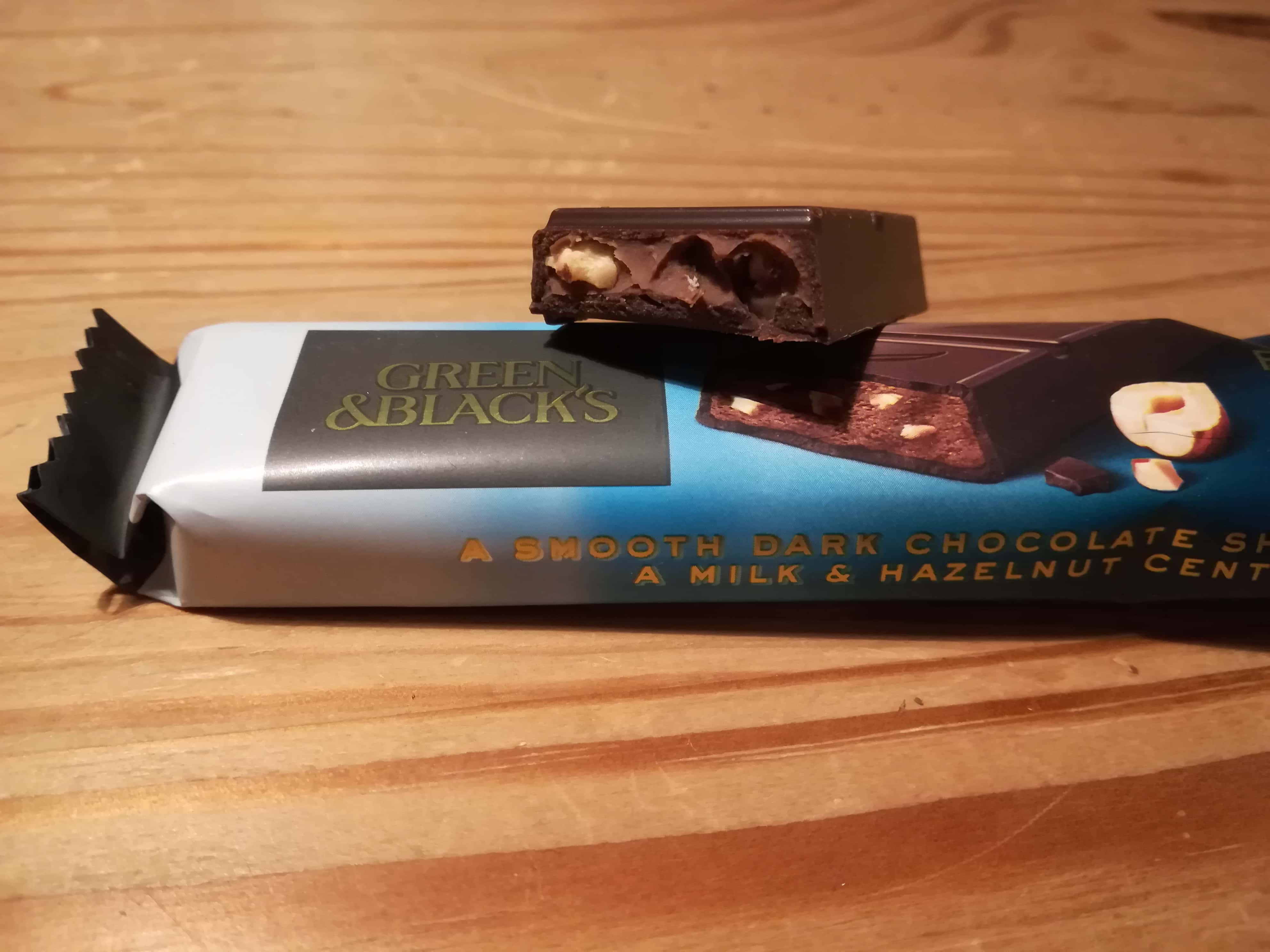 Both bars were delicious, and although I'm usually a dark chocolate fan, I actually enjoyed the bar with the praline bar with a milk & hazelnut centre the most.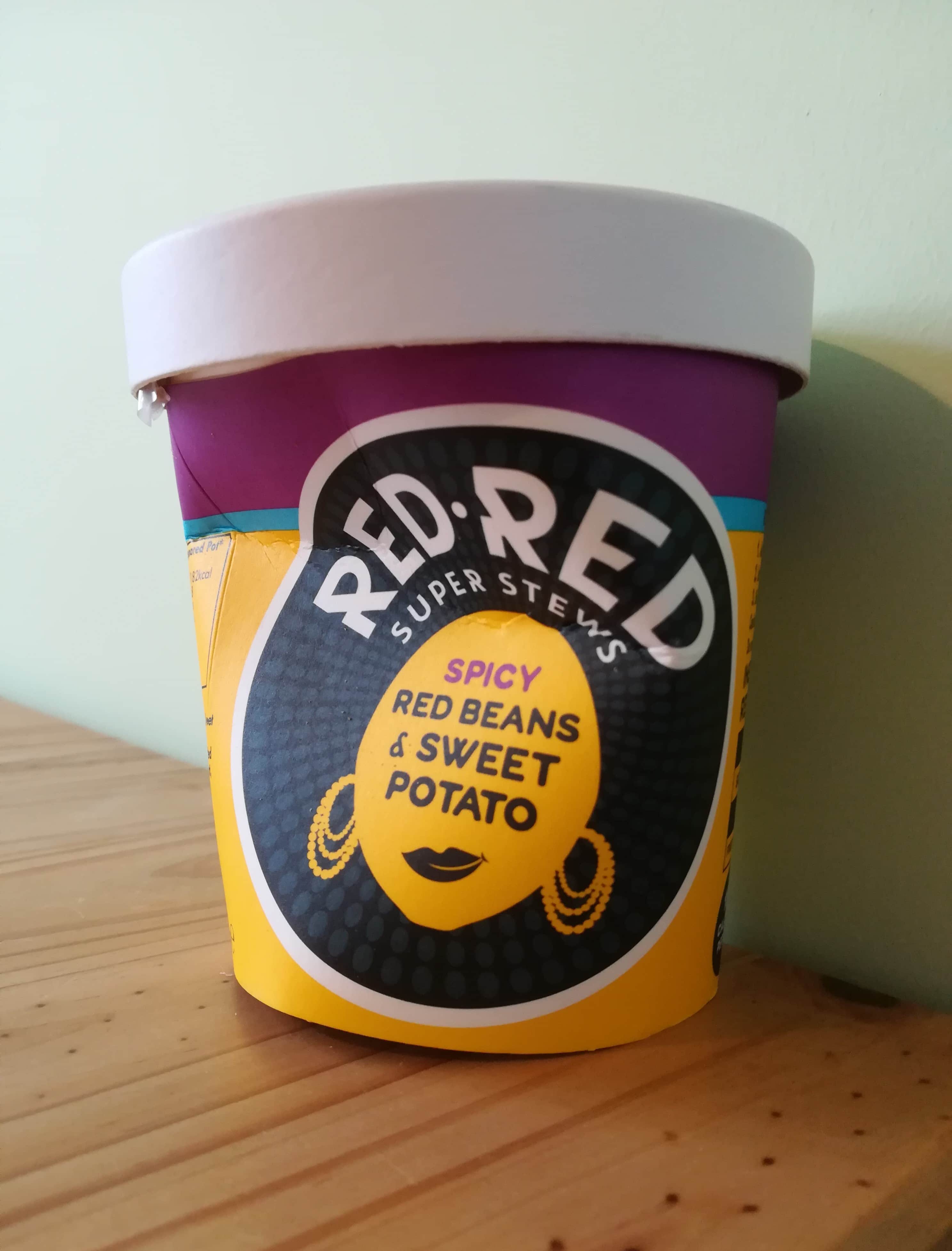 Each box includes one flavour of Red Red Super Stews (£2.99), which are simply prepared by adding hot water, letting stand for 6 minutes and giving a stir.  I received the Spicy Red Beans & Sweet Potato flavour. I really wanted to try this product but unfortunately the pot was crushed in transit, the seal had broken and some of the contents had spilled out.
The box includes a little pot of Ballymaloe Original Relish as a gift. Made using all natural ingredients, this relish is a wonderfully versitile condiment.  The info sheet also includes a super simple recipe for Ballymaloe ham and cheese toastie.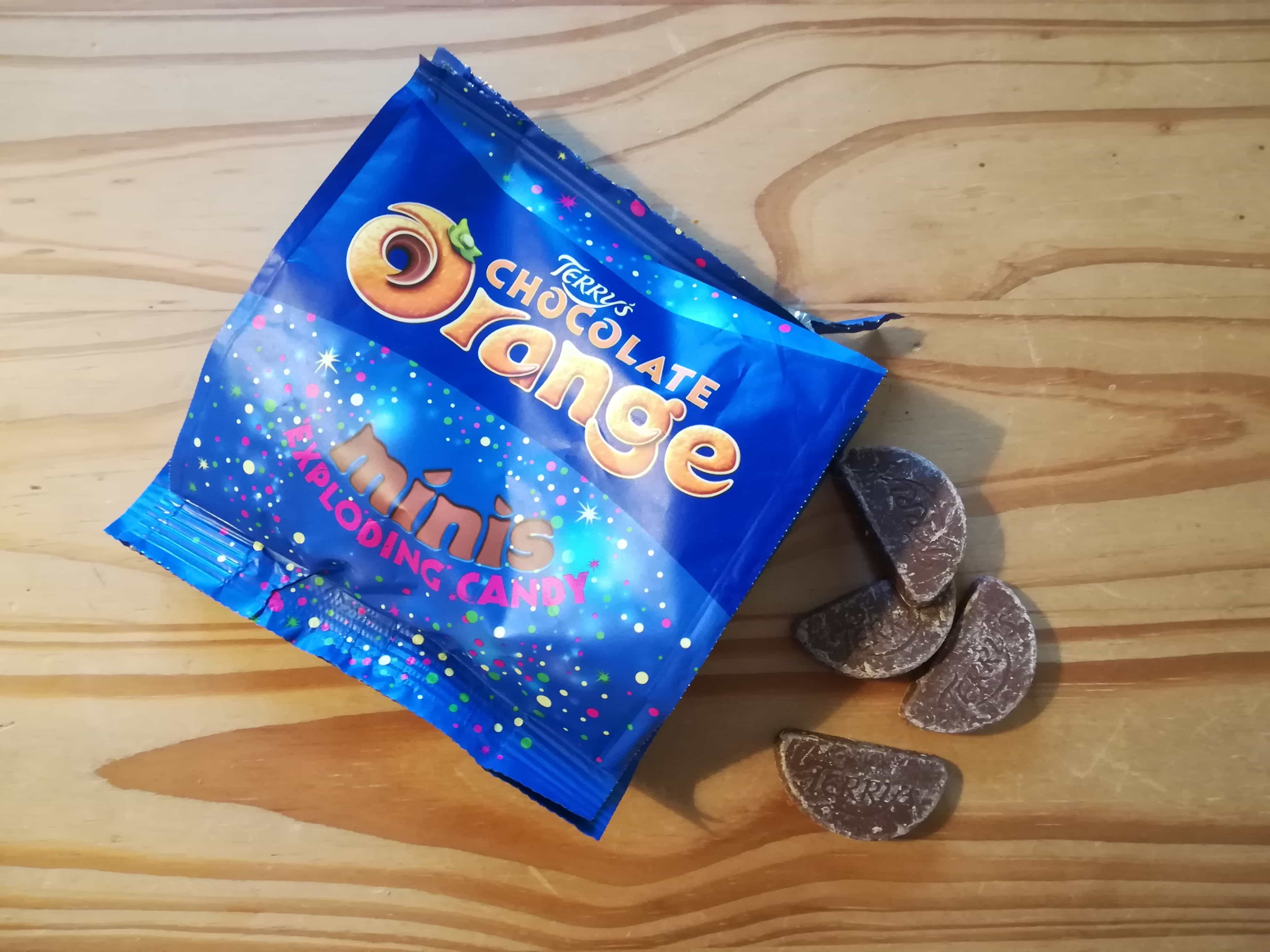 Finally, the box included a bag of Terry's Chocolate Orange minis exploding candy which was not listed on the information sheet. These taste just like classic chocolate orange but with a ton of fizzing popping candy inside. I really enjoyed these fun bite-sized treats.
March's Spring & Easter Degustabox is made for sweet tooths like me! It was a shame that the Red Red Super Stews pot was damaged, but I liked most of the products that I was able to try.  I was most blown away by the Jubel Alpine beer but also loved the Green & Black's bars and the Preda Fair Trade Mango.
Have you tried DegustaBox UK?