Club Eimmie is a monthly subscription for 18″ dolls with fun clothes and accessories. Playtime Packs are themed packs that contain accessories for your doll, from mini stuffed animals to clothes and accessories for the dollThe box aims to provide little kids with a real toy that can help them become more imaginative without the need for plug and play devices..
This is the review of a Playtime Pack!
Your very first Playtime Pack will include your choice of outfits, a cozy PJ set with slippers and eye mask, instructions to redeem a free hairbrush and a $20 gift card to eimmie.com!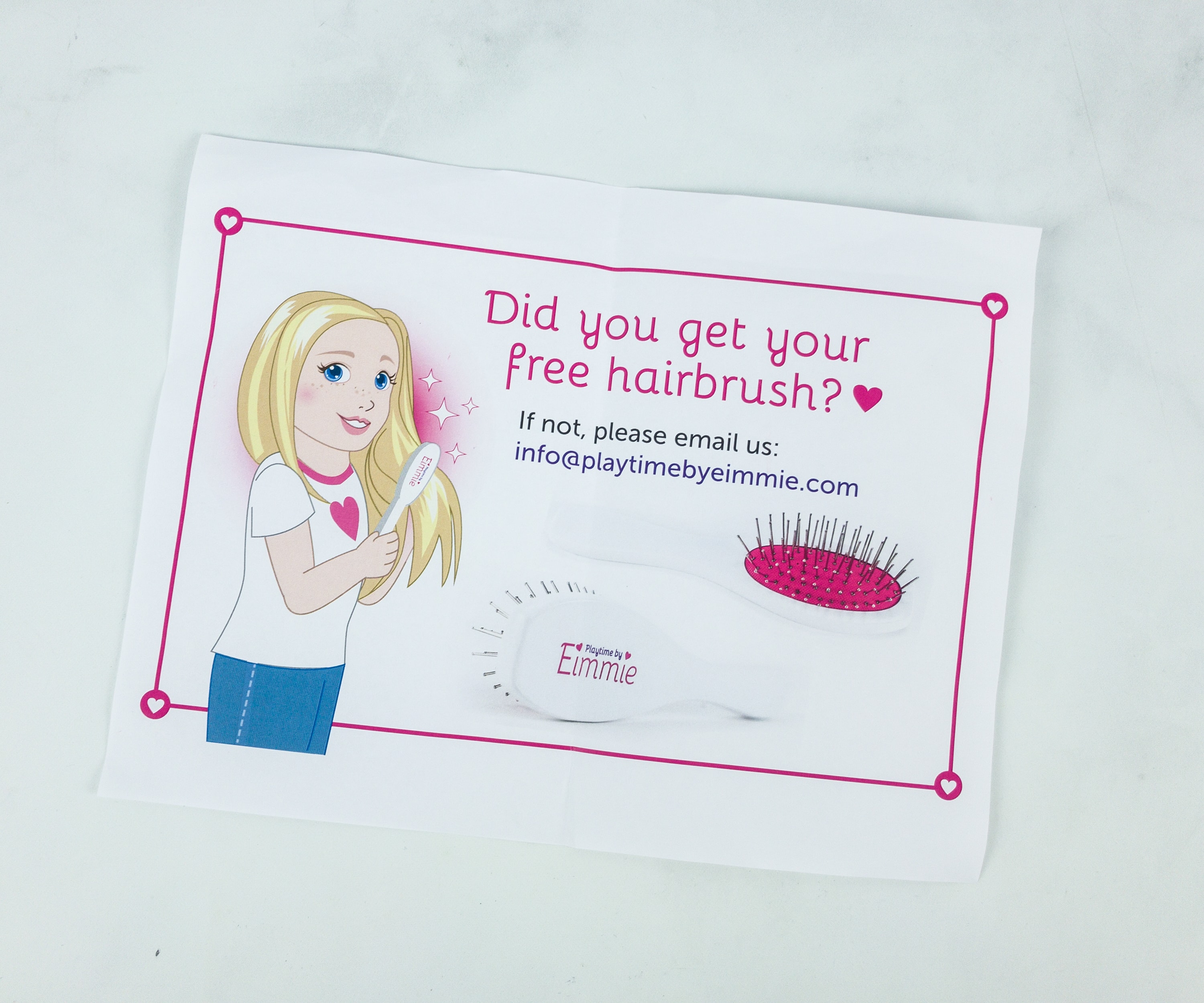 If you got your first Playtime pack, you should already have gotten your free hairbrush. If not, email them so they can send it to you.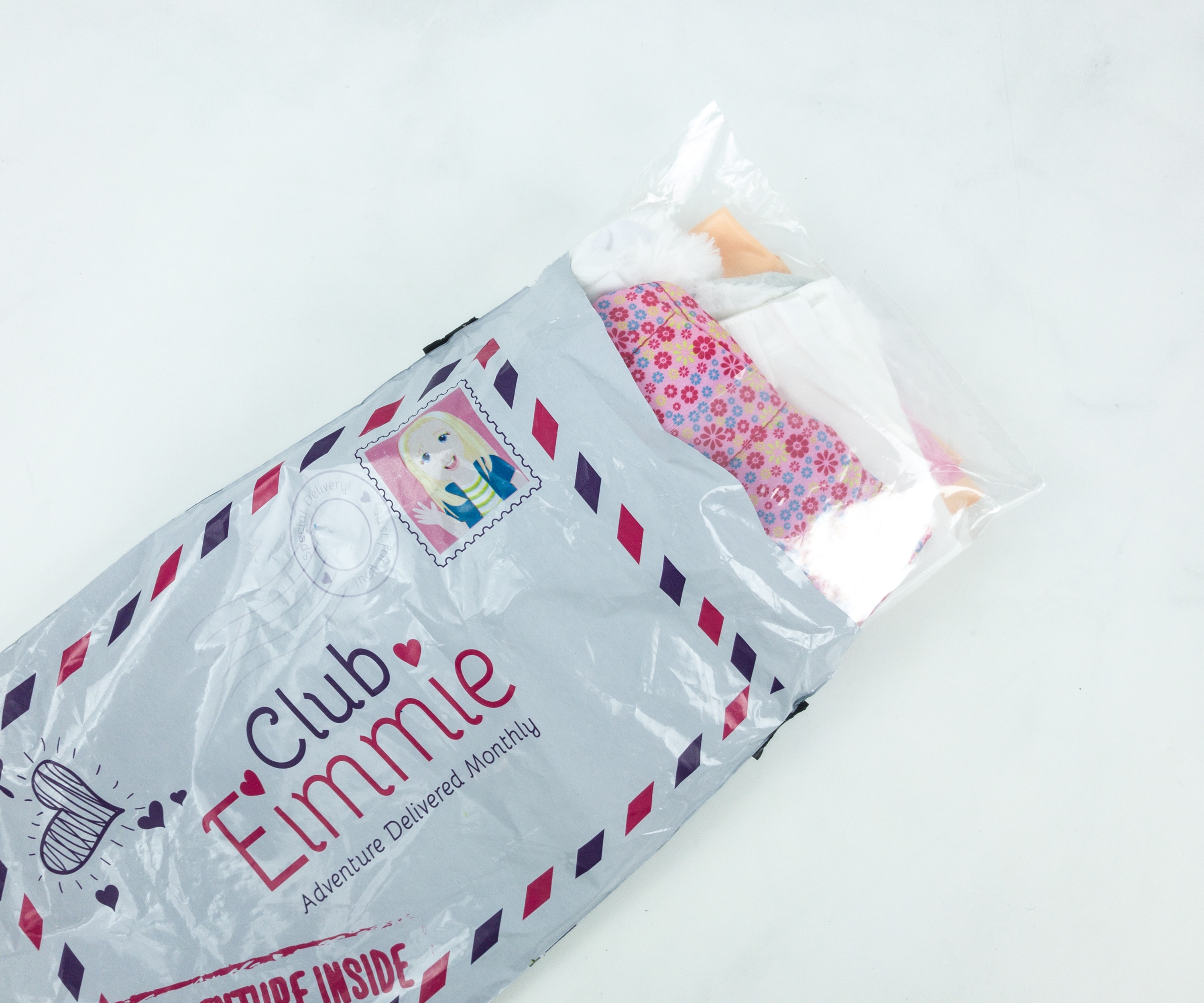 We got the Winter Fun Playtime Pack for our Allie!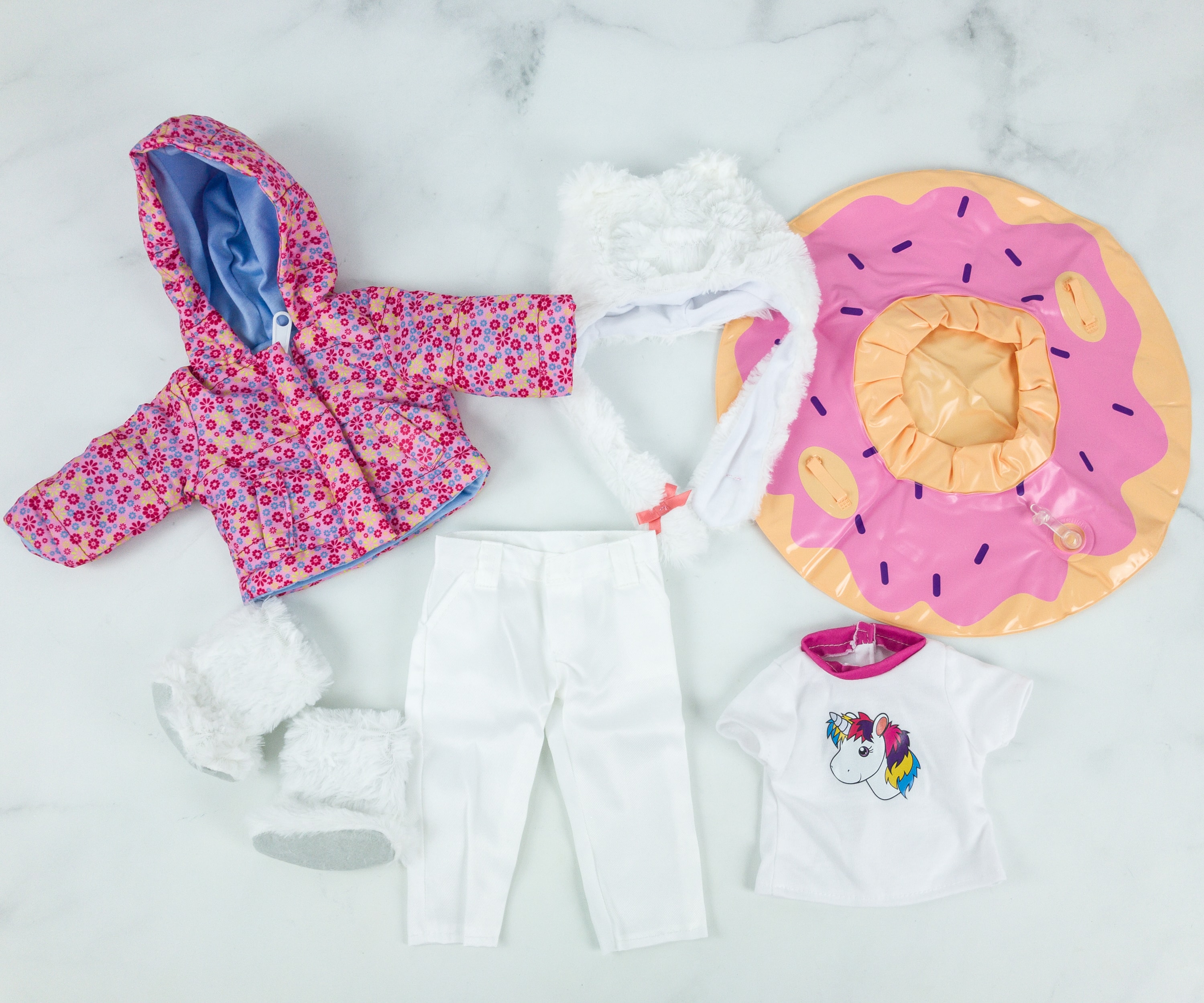 Everything in the box!
The first item is an inflatable doughnut innertube.
The innertube looks cute when filled with air! It even has handles on both sides.
The first set of Allie's winter gear includes an adorable white unicorn shirt and plain white pants.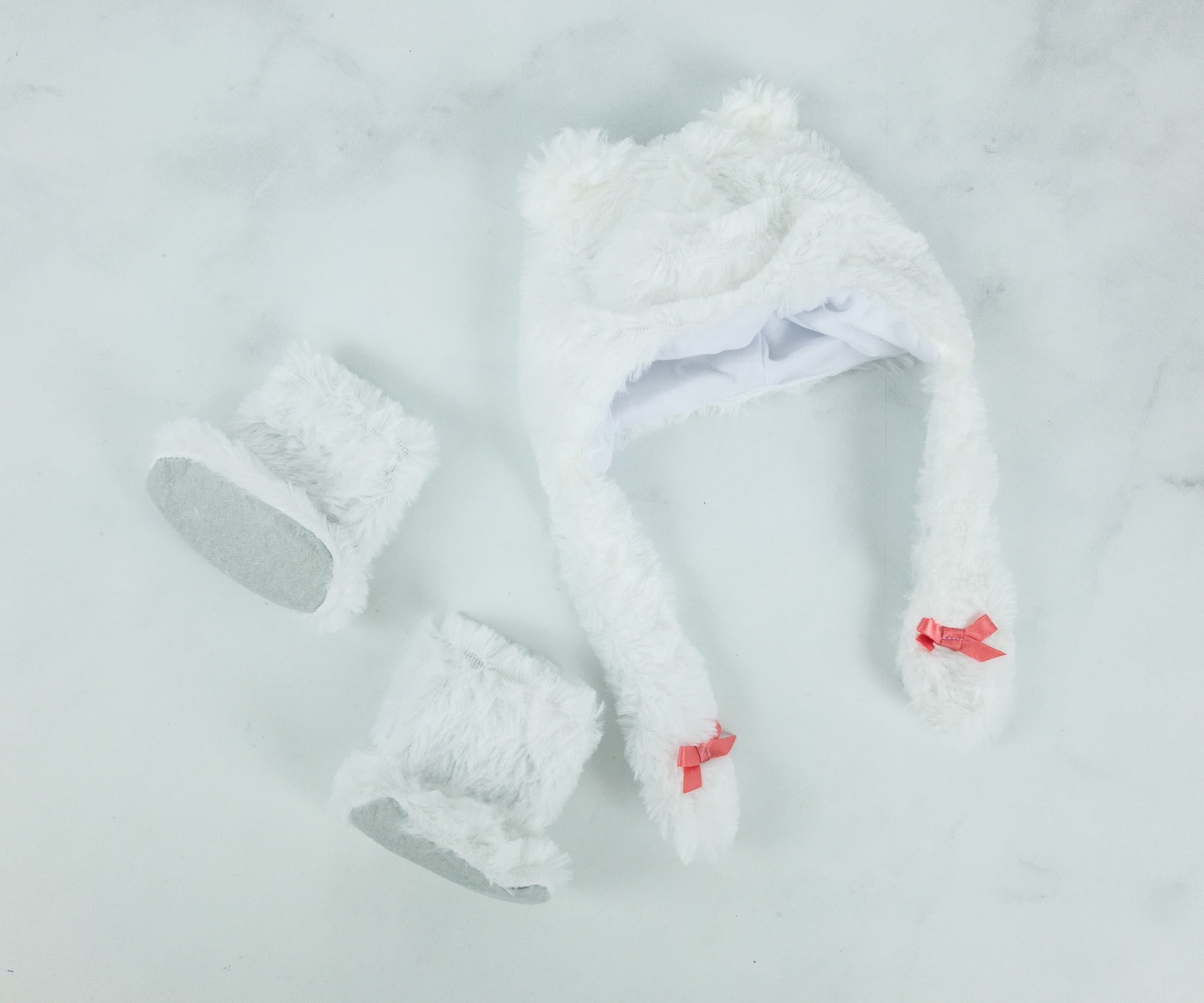 The set also includes a fuzzy winter hat and boots!
For her added gear, they also included a pink floral winter jacket.
It comes with a hoodie, and a zipper enclosure too.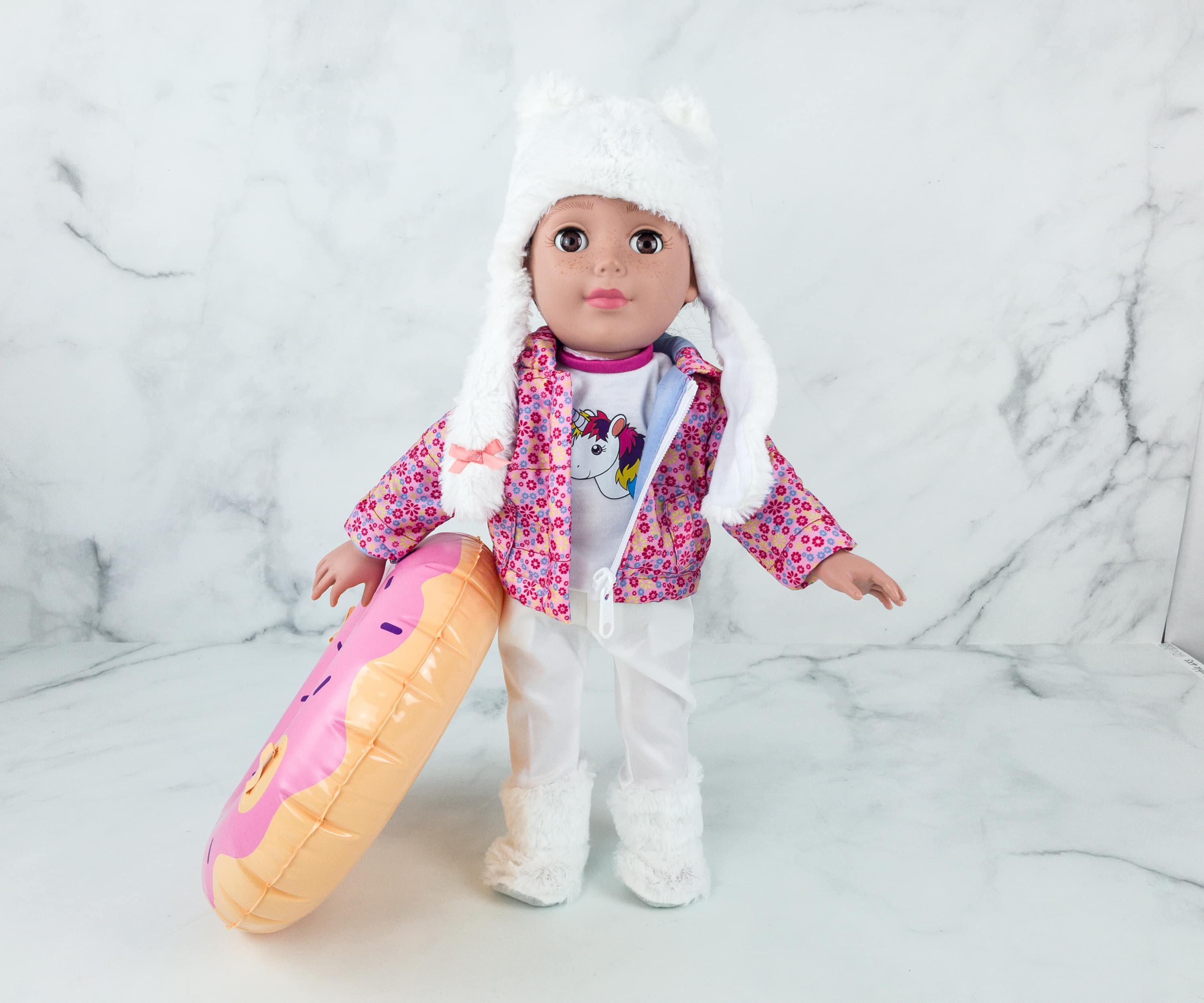 Here's Allie donning her complete Winter gear!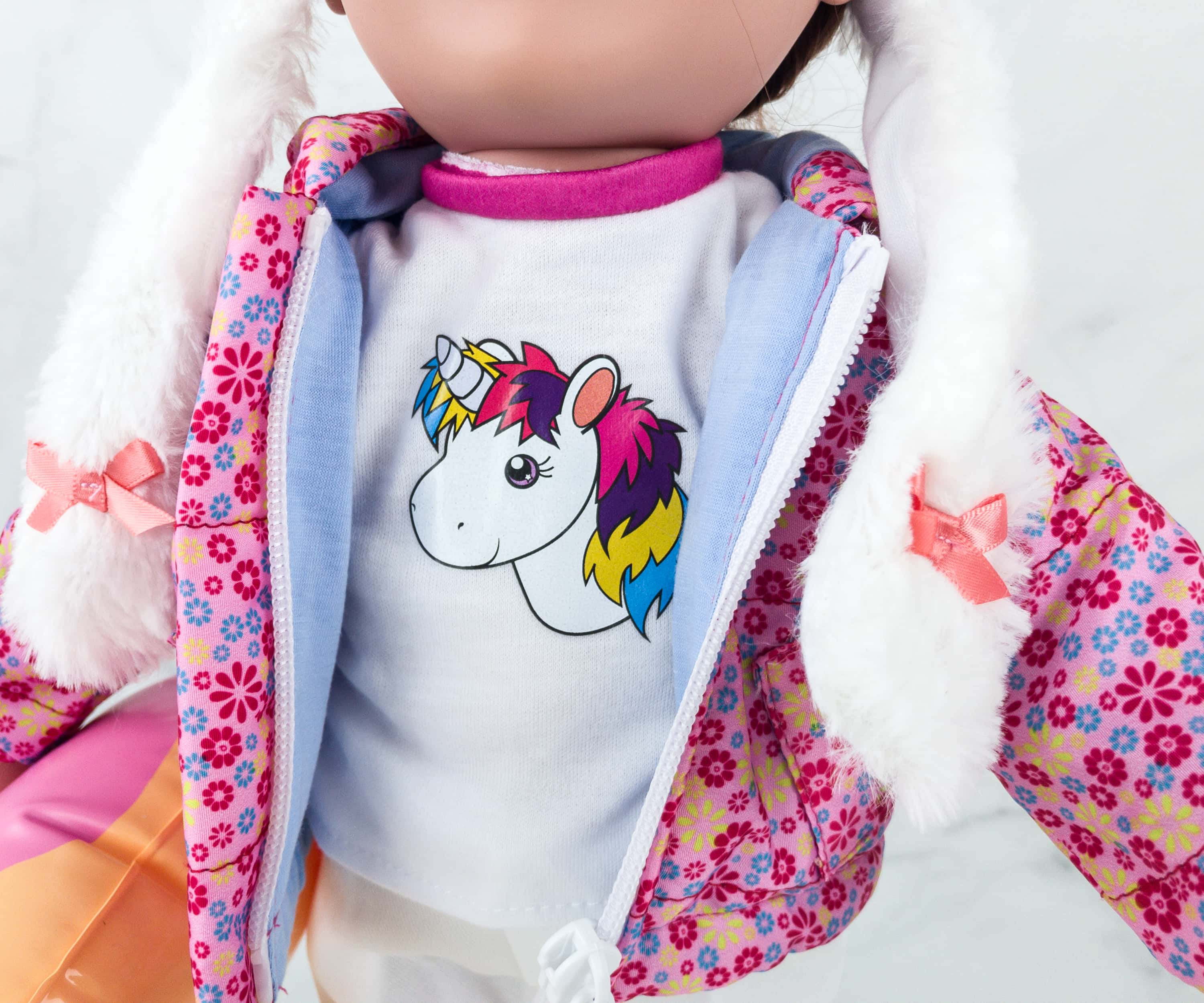 Our favorite piece from this set is definitely the white unicorn shirt!
The hat looks pretty on her too. It will surely protect and keep her warm!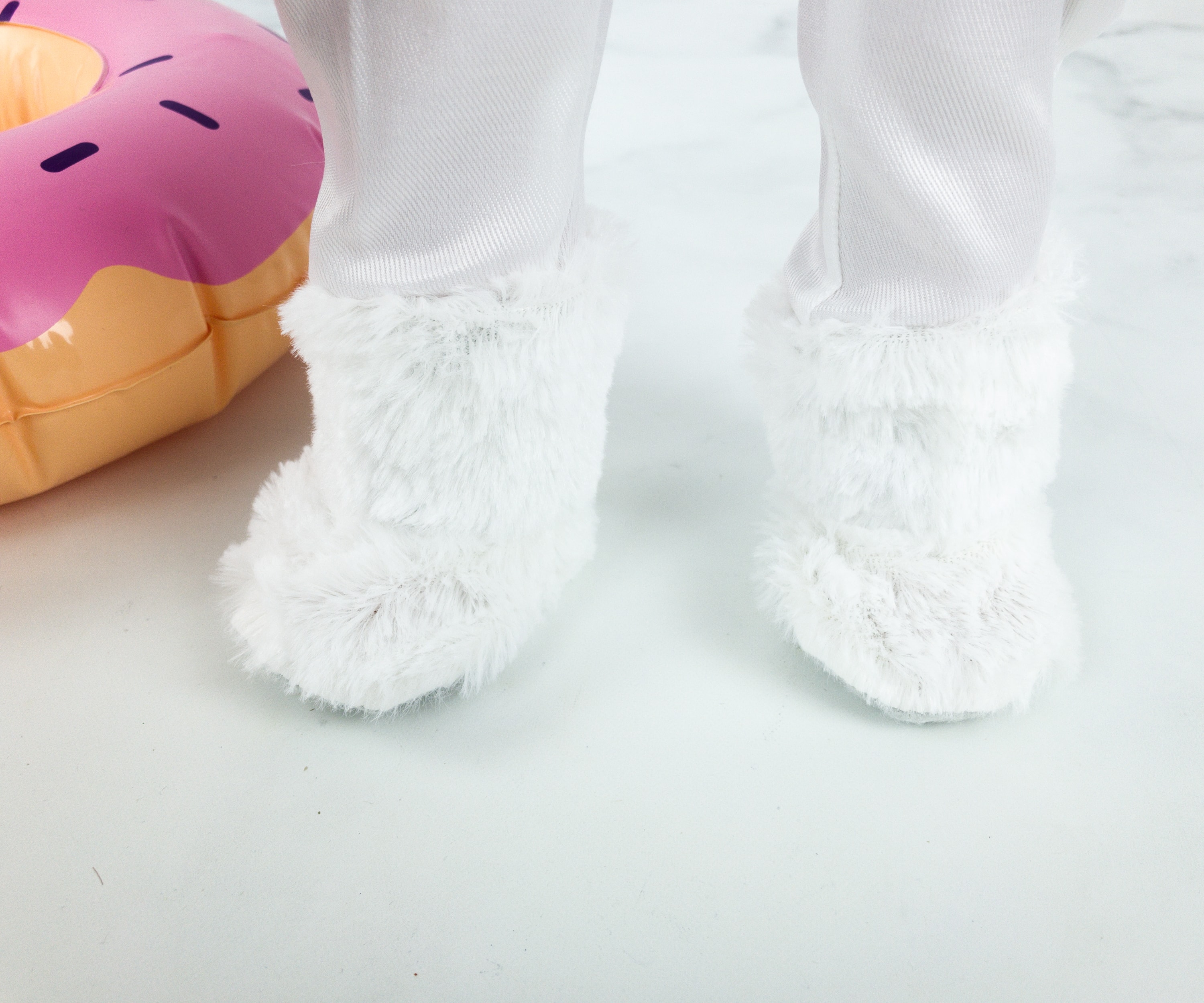 The boots are looking gorgeous, and will also keep Allie's feet toasty!
Allie fits perfectly on the doughnut innertube! She's ready to have some winter fun!
I love how we were able to dress Allie up for the winter, and the accessories are perfect too!
It's really fun to dress our doll up, and I am always amazed at how trendy and fashionable her clothes are! The accessories are also perfect and they look realistic too. The Winter Fun Play pack is so adorable, and seeing the cute items make us more excited for the other Play Packs and themes coming our way for our dear Allie! My daughter says she really loves playing with the doll because of all the clothes and accessories. She's never played too intensely with dolls before, so this subscription is really a hit!
What do you think of Club Eimmie?