Beauteque offers two ways to get your fill of (mostly) Korean beauty products each month: BB Bag contains 6-8 full-sized products such as makeup, skin care, body care, and more for $24 per month; Mask Maven brings you 9 different masks for $15. Both subscriptions are offered in 1, 3, 6, or 12-month terms that will automatically renew until canceled. This month the masks came in a pretty holo rainbow mailer instead of the box.
DEAL: Save 10% on the BB bag or Mask Maven with coupon code CRATEJOY10.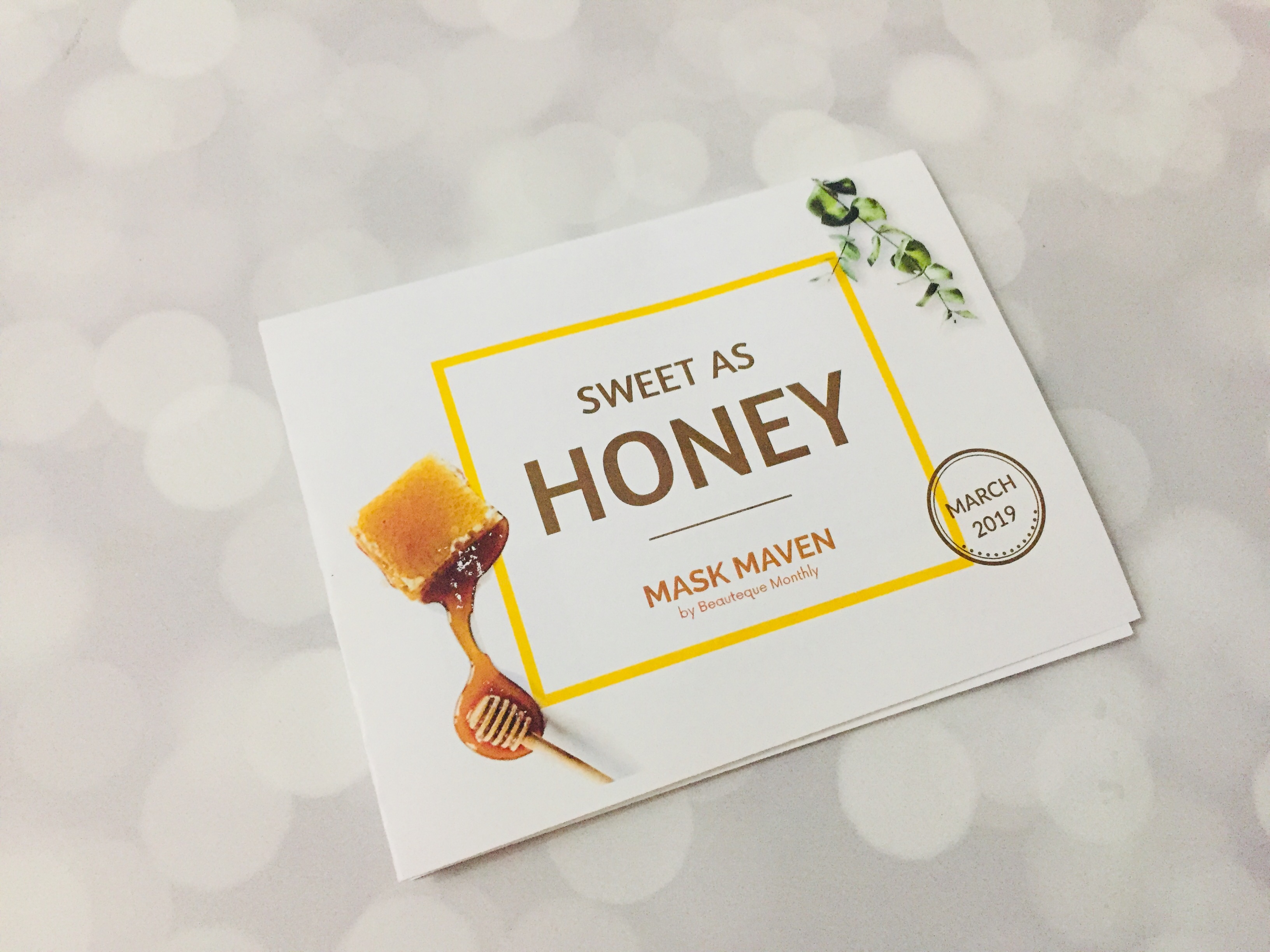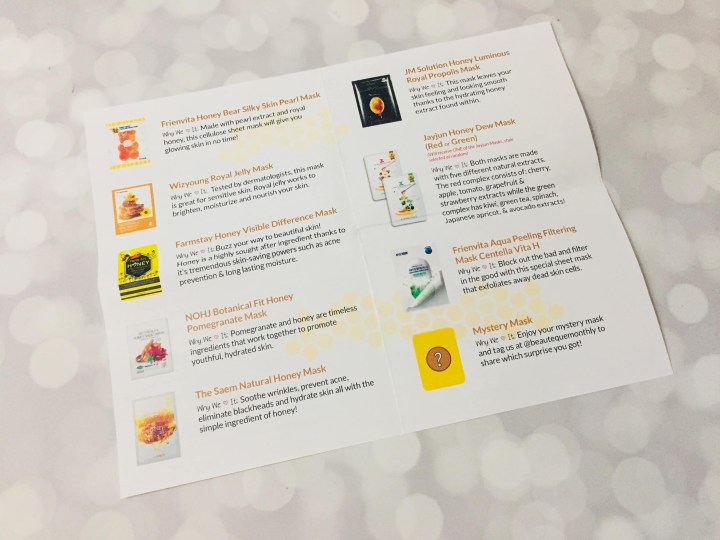 The information sheet has details about all of the masks included this month!
Litchi — Litchi is an ingredient I haven't tried much of in as an ingredient. I actually got this mask in a previous box, and it looks like this was my Mystery Mask selection.
The Saem Natural Honey Mask — Most of the masks this month follow the honey theme. Honey is really an amazing ingredient that helps clear skin, hydrate skin, and soften the appearance of wrinkles.
Jayjun Honey Dew Mask — Jayjun is a brand I really have enjoyed in the past. This is the red version which includes cherry, apple, tomato, grapefruit and strawberry extracts which is chock full of antioxidants and vitamin C!
NOHJ Pomegranate Honey Mask — "Timeless ingredients that work together to promote youthful, hydrated skin." I love the sound of this, and pomegranate is another fantastic ingredient full of antioxidants.
Farmstay Honey Mask — Eeeeee this packaging with bee stripes is SO cute! Another solid honey mask to give nutrition and hydration to the skin.
Frienvita Honey Bear Mask — This mask looks familiar as well. I think we received this in an earlier box. This cellulose mask includes pearl extract to brighten as well.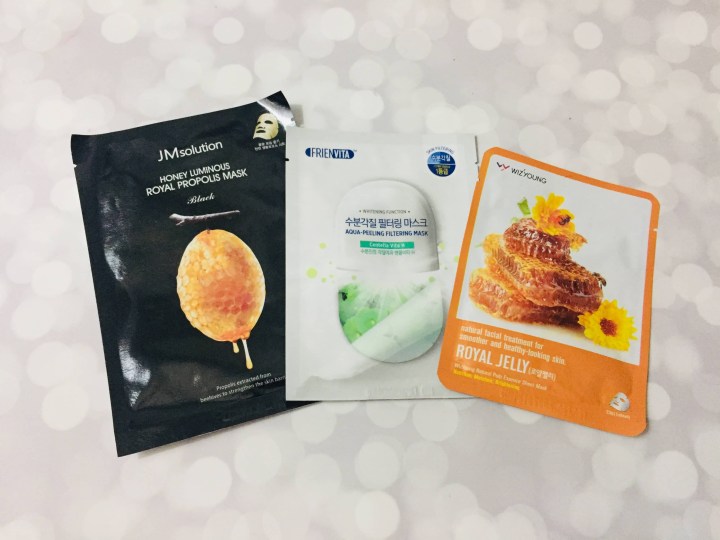 JM Solutions Honey and Royal Propolis Mask — JMSolutions is a fave of mine because they're cruelty-free! Score!
Frienvita Aqua Peeling Filtering Mask — This mask includes centella extract, an ingredient known for its ability to soothe irritated and red skin as well as acne.
Royal Jelly Mask — Royal jelly is a luxurious ingredient that brightens, moisturizes, and nourishes.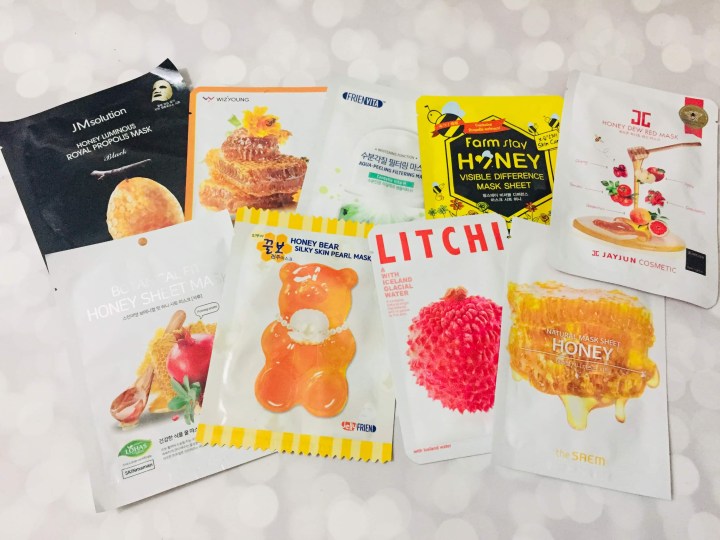 Mask Maven sent a selection of masks I have used and loved as well as some masks I have always wanted to try. You can't beat the variety they send each month and I really love being able to try new masks!
What did you think about this month's Mask Maven?