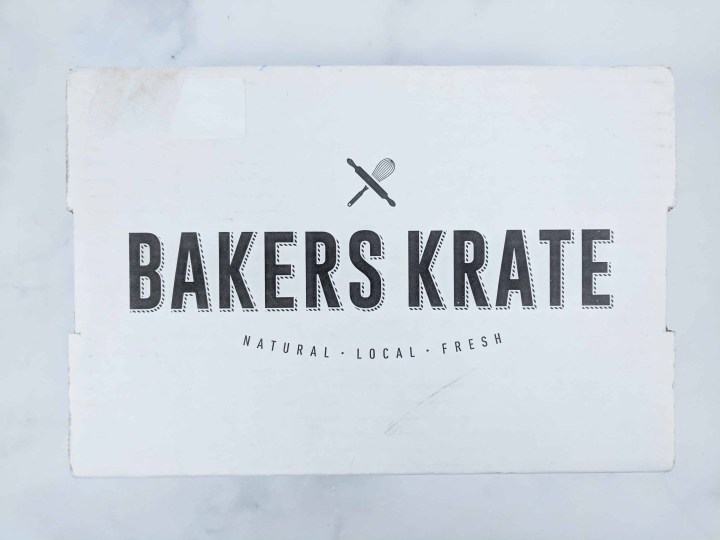 Baker's Krate is a Canadian subscription that sends you a box of delicious desserts once a month. The bakeries featured are all Canadian! This box features goodies mostly from Ontario. This box is $19.99 CAD and shipping is $9.99 across Canada (except to the Territories).
DEAL: Save 10% on your first month with coupon code SWEET.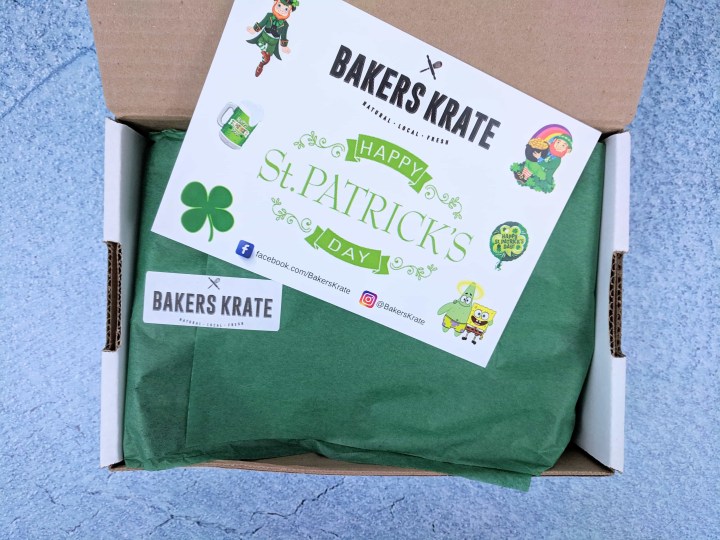 The items were wrapped in green tissue for St-Patrick's Day! All the info about the treats are on the back of the theme card.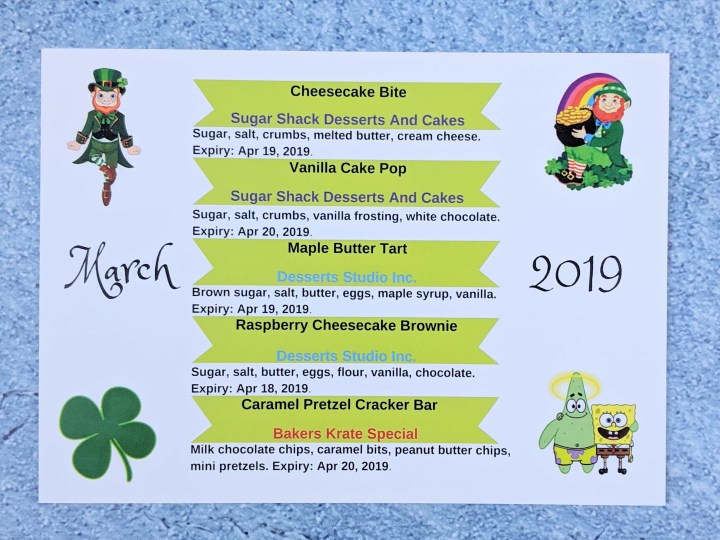 The ingredients list and the Bakery are on it. The expiry date was about a month after the delivery date, so we took our time with all the goodies. Exactly 3 hours!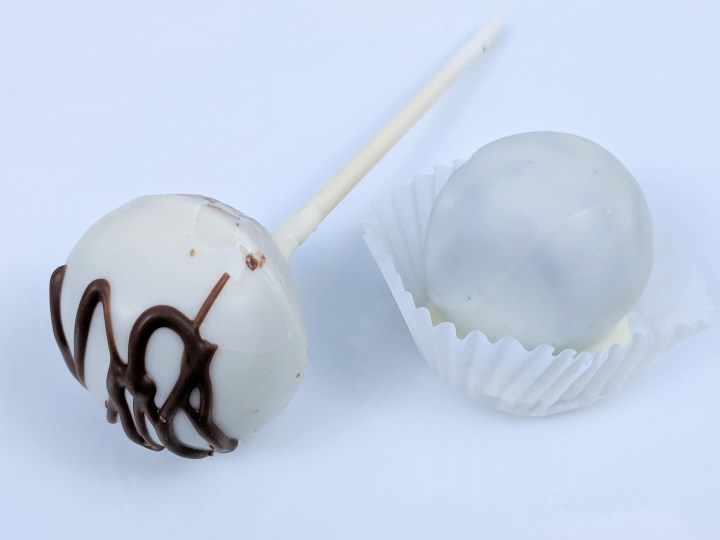 Vanilla Cake Pop by Sugar Shack Desserts and Cakes. A delicious vanilla cake dipped in a vanilla and white chocolate coating. I've been told it was delicious and the cake moist.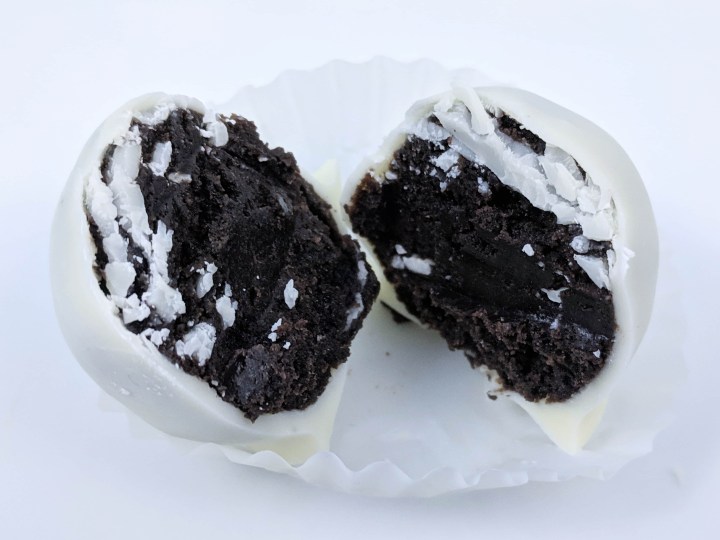 Cheesecake Bite by Sugar Shack Desserts and Cakes. It's a brownie in a cheesecake coating. Rich and sweet!
Maple Butter Tart by Desserts Studio Inc. A one-bite butter tart with a smooth and subtle taste of maple. It's creamy, gooey and the crust was nicely flaky.
Raspberry Cheesecake Brownie by Desserts Studio Inc. The other cheesecake treat, this one had a subtle raspberry flavor that lingers, but nothing strong.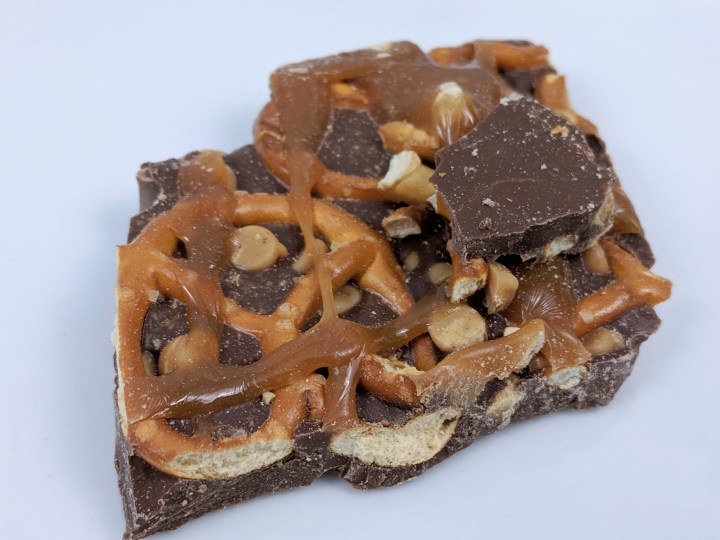 Caramel Pretzel Cracker Bar by Bakers Krate. Salty pretzel, milk chocolate, peanut butter chips, and caramel. Everything tasty together! Simply Delicious! (I wish there would not have been the peanut butter to share with my husband, but it was awesome.)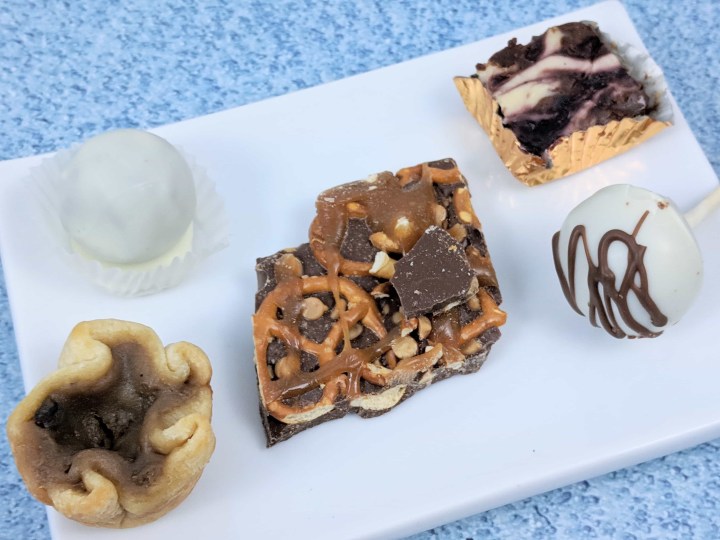 I always like my treats from Baker's Krate, and I like when there's variety in the choice of treats so it's easier to share if you don't like a type of treat. I really like the pretzel and the maple tart, but the cheesecake was also really good!
What do you think of this month's treats?