BabeBox is a monthly subscription of beauty & makeup that sends 5-6 full-sized products. They promise at least $100 or $150+ value each month, depending where you look on their website. BabeBox is $29 a month; shipping to the US is $4.95, worldwide is $5.95. (We were charged $6.95 for shipping on the $29 box too.)
All types of makeup products are eligible including lipstick, foundation, contour, eye shadow, face masks, serums and eyeliners. And we never ship the same product twice!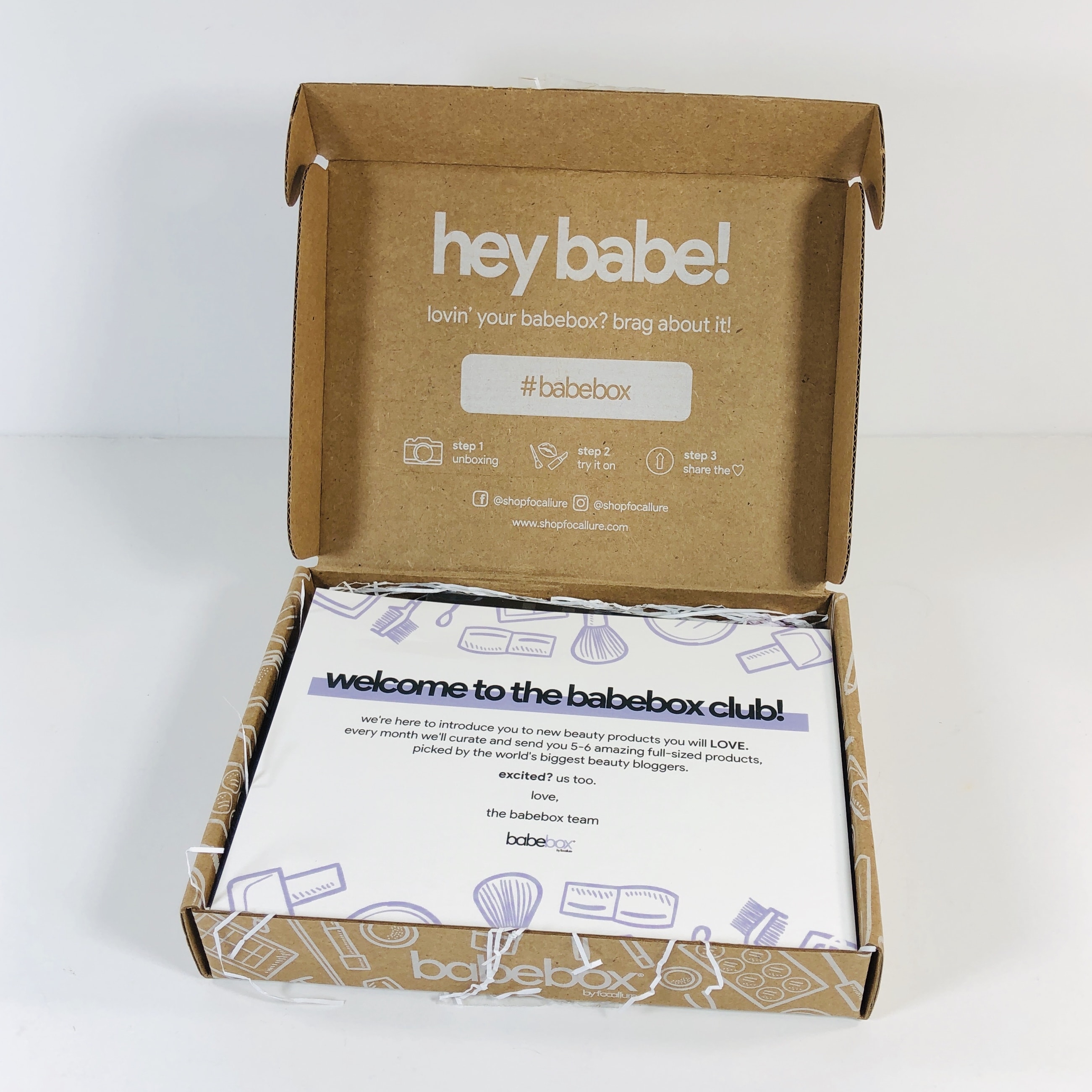 This is my first BabeBox. I subscribed on March 3rd and was charged again on April 4th, before receiving my first box. BabeBox claims your first box is free, just pay $6.95 shipping and handling. One very important thing to keep in mind is that if you cancel before being charged for your second box, you *may* (most likely *will*) get charged the full price.
The product info card doesn't mention the month but does tell me the "biggest beauty bloggers" are picking the products.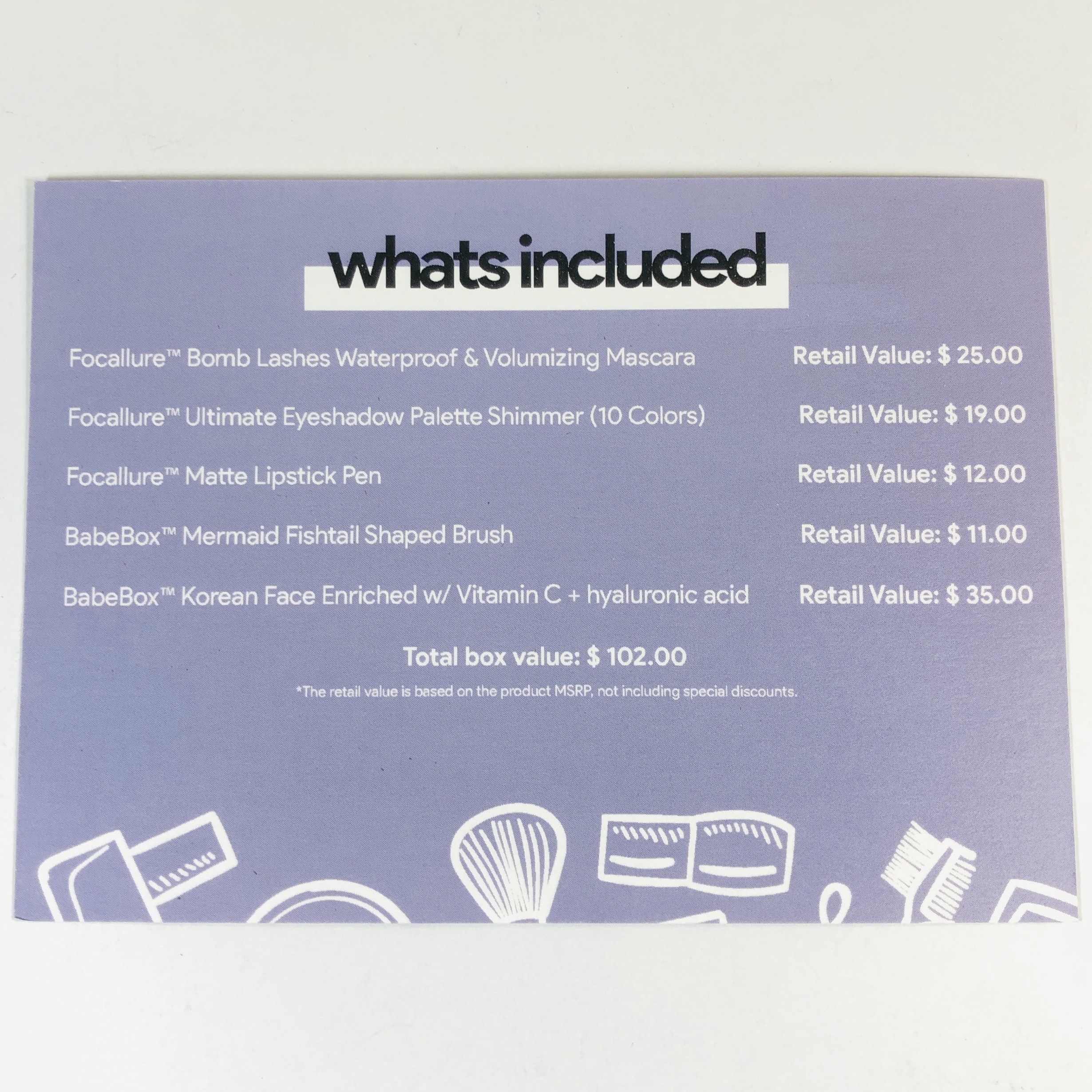 The back of the card lists the MSRP, and on the bottom it says "not including special discounts". I found these items on several different "Focallure" websites (shopfocallure.com, focallure.com, amazon.com, and aliexpress.com) and the prices on the card are seriously inflated, EVEN COMPARED TO THE SITE THAT SELLS BABEBOX! When I saw the last item, a K-beauty product with hyaluronic acid, I thought there would be a bottle of serum but it turned out to be a one-time use sheet mask, and it's not even from Korea!
The products were wrapped in their original packaging and were tucked into shredded paper.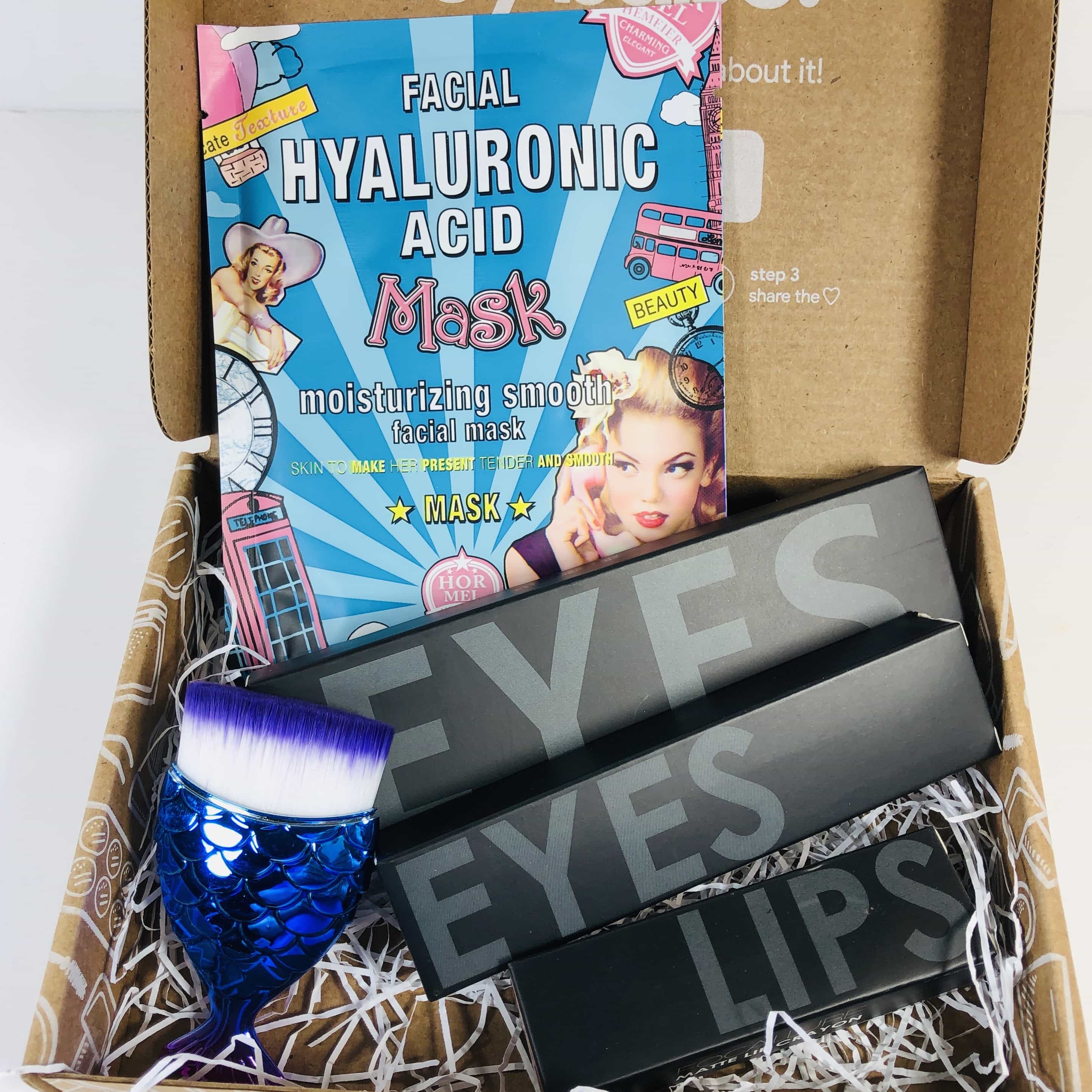 Everything in the box.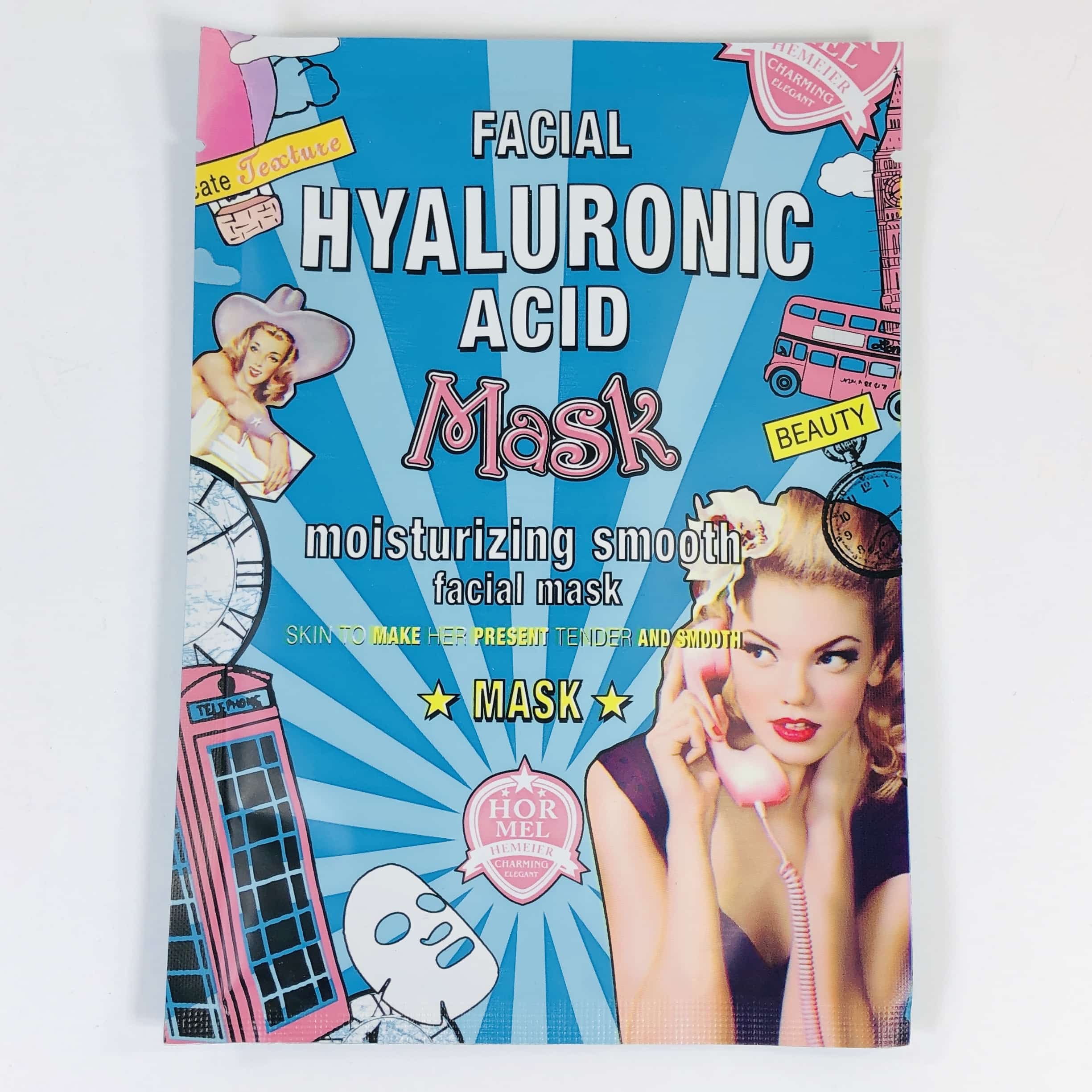 Hormel Hemeter Facial Hyaluronic Acid Mask ($1.38 on Ali Express) I liked the packaging on this product, it looks cute.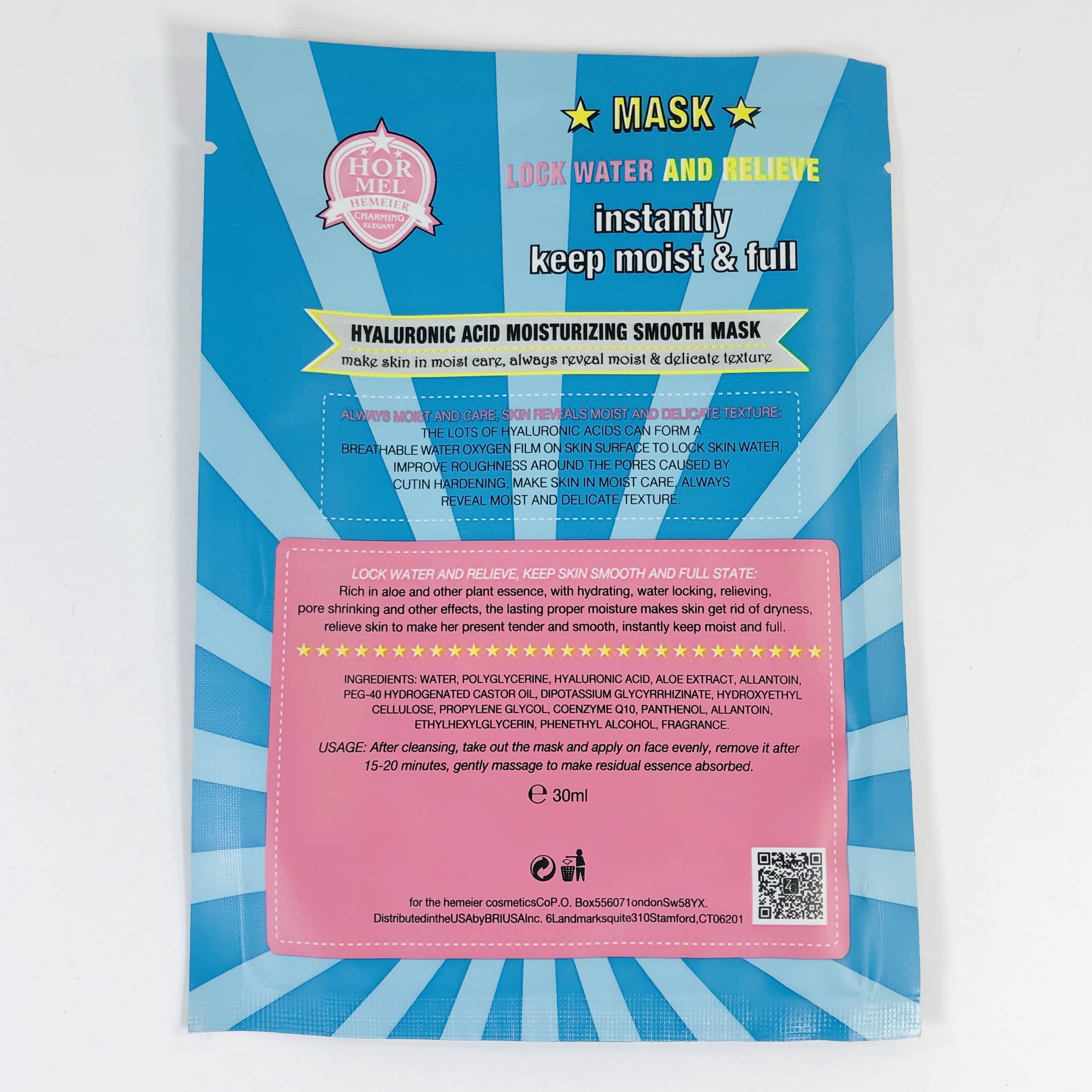 The only thing that I liked about the back is the fact that it lists the ingredients. The rest of the wording is lacking. It doesn't actually say where in the world this mask was made, although the Ali Express site says China. I decided to skip using this product because I simply don't care for sheet masks, they irritate my skin.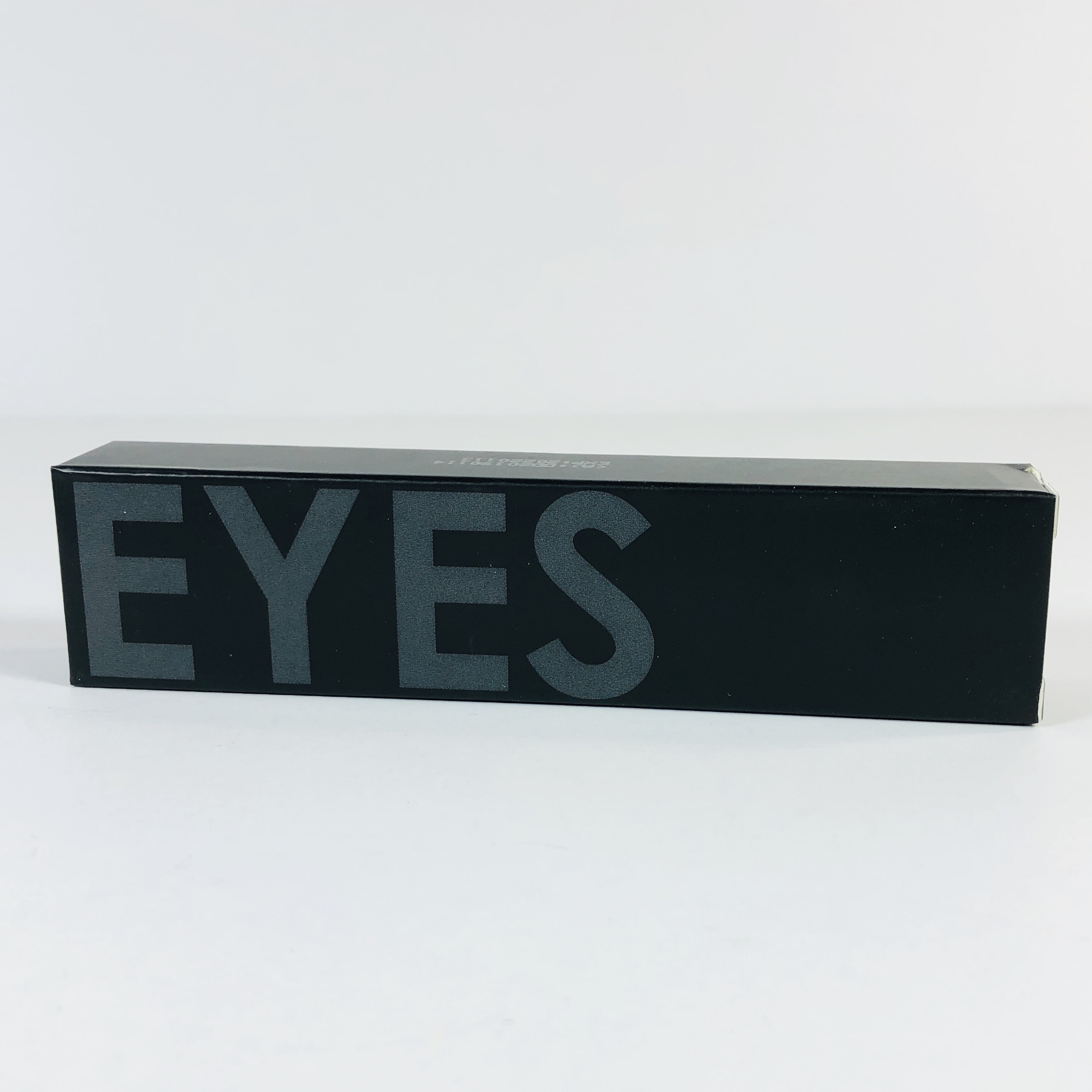 Focallure Bomb Lashes Volumizing Mascara ($25 on card & BabeBox website, $5.99 on Focallure official, $1.19 on Amazon, $2.11 on Ali Express)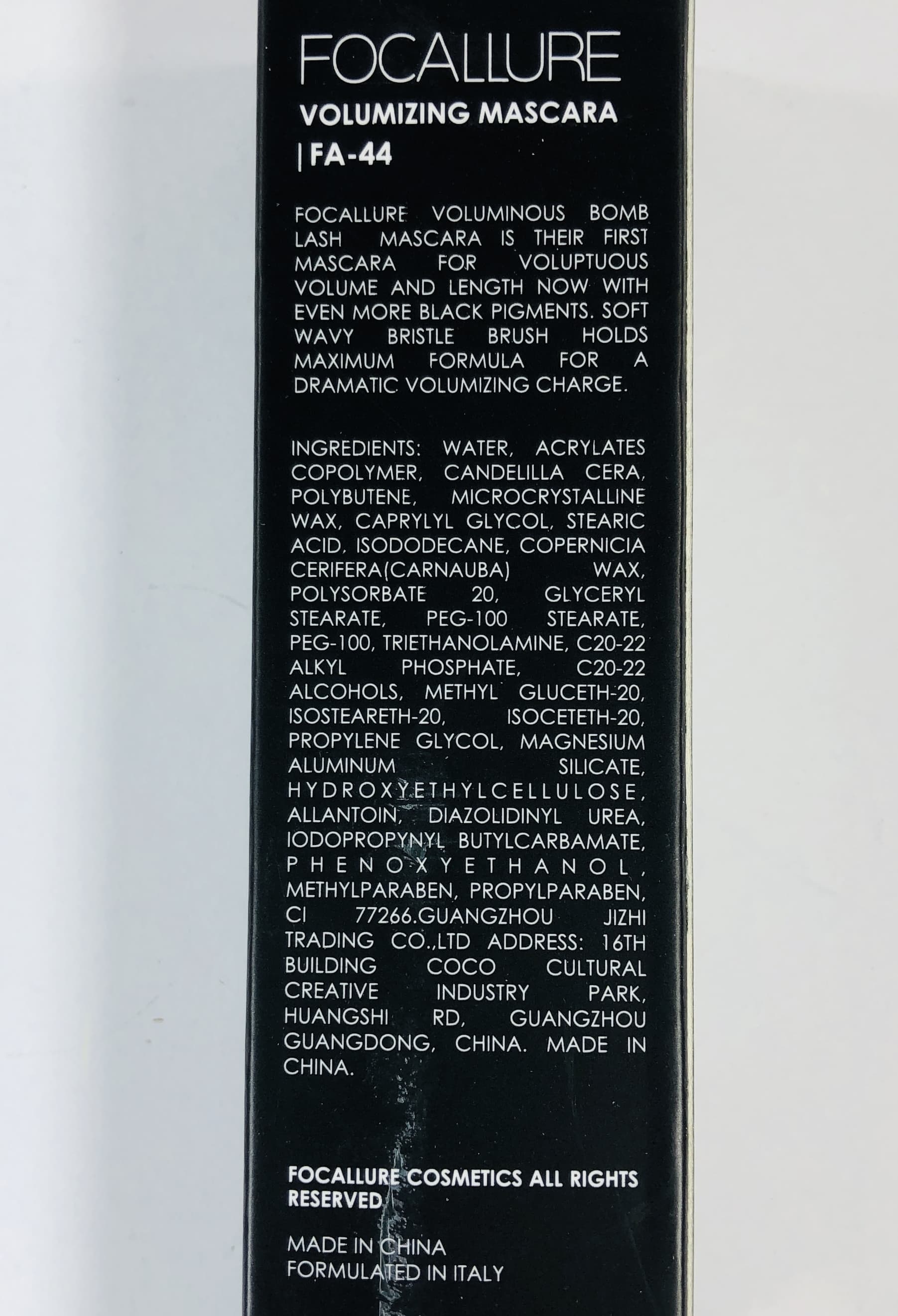 Nothing on the box says this is waterproof but it does say that on most of the websites.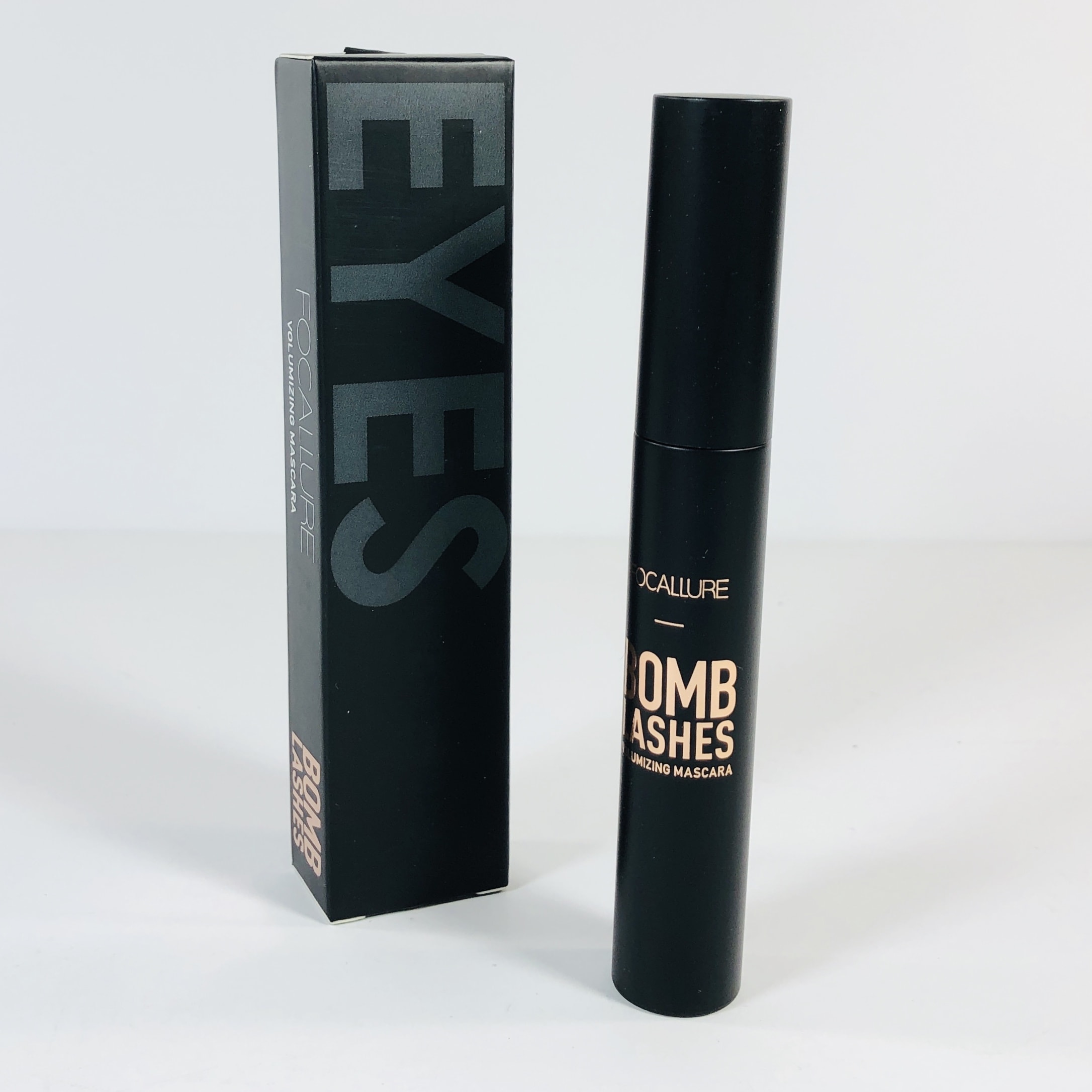 The container looks nice, I like the rose gold letters.
The wand looks pretty standard for mascara but didn't do much for my lashes. It is most definitely not a $25 mascara.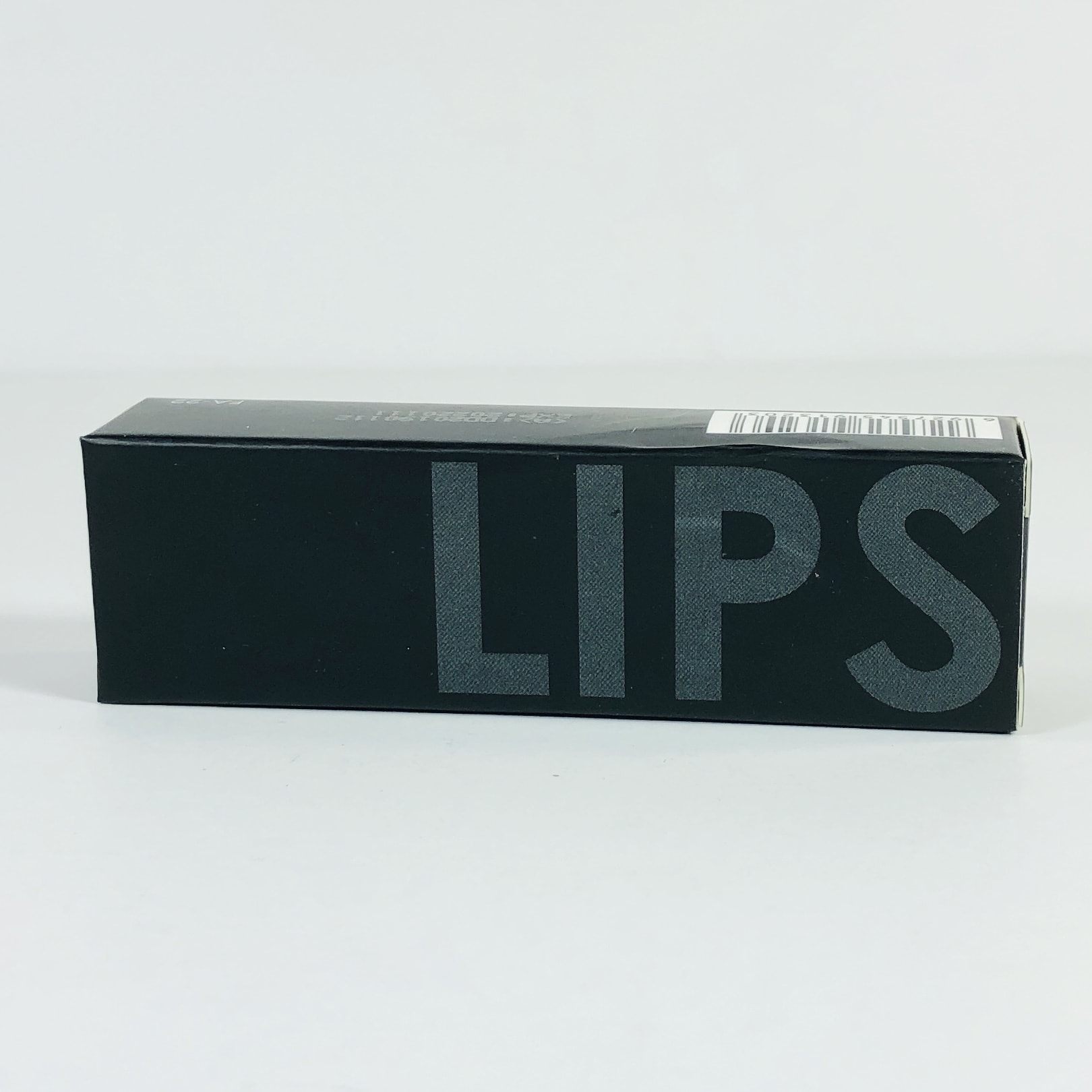 Focallure Lips Crayon in #19 Dare You ($12 on card, $11 on BabeBox website, $4.49 on Focallure website, $3.99 on Amazon, $1.62 on Ali Express)
Focallure claims to be cruelty-free (or ruelty free in the above picture) but they are not vegan, so if you want vegan makeup keep looking.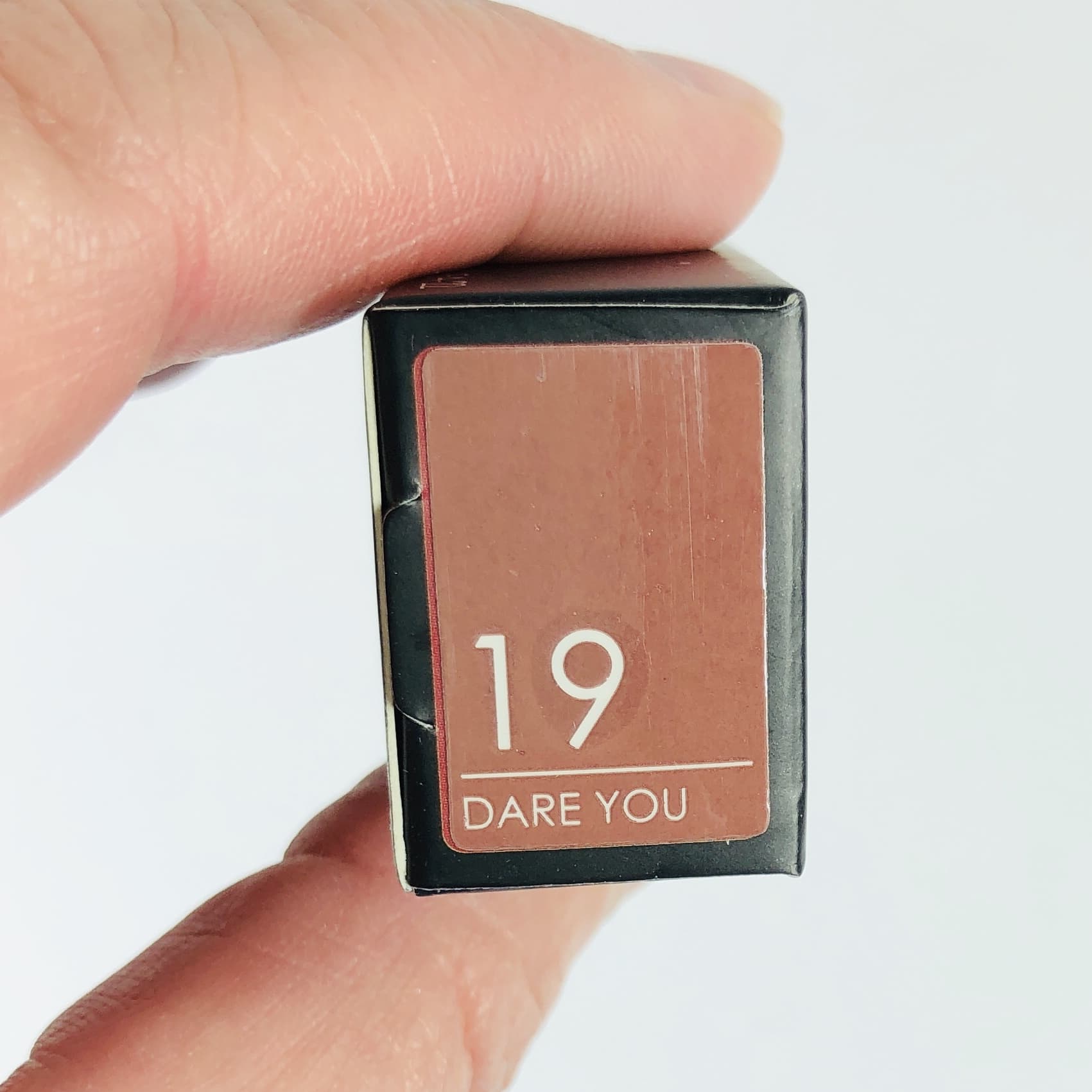 I received color #19, Dare You. Wait, is that another sticker underneath? Yes, yes it is. Originally it said 06 Crimson.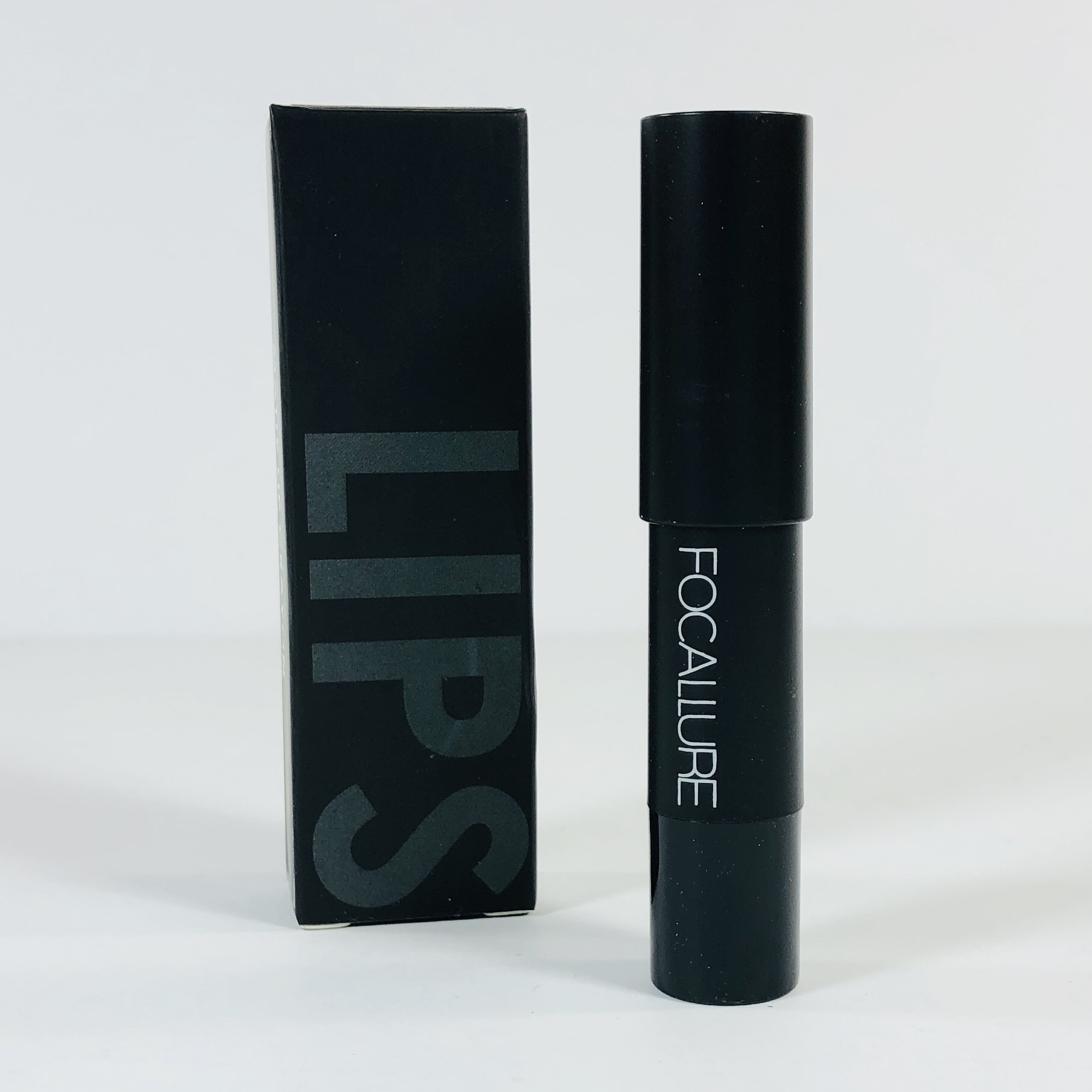 This turned out to be a crayon type of lipstick.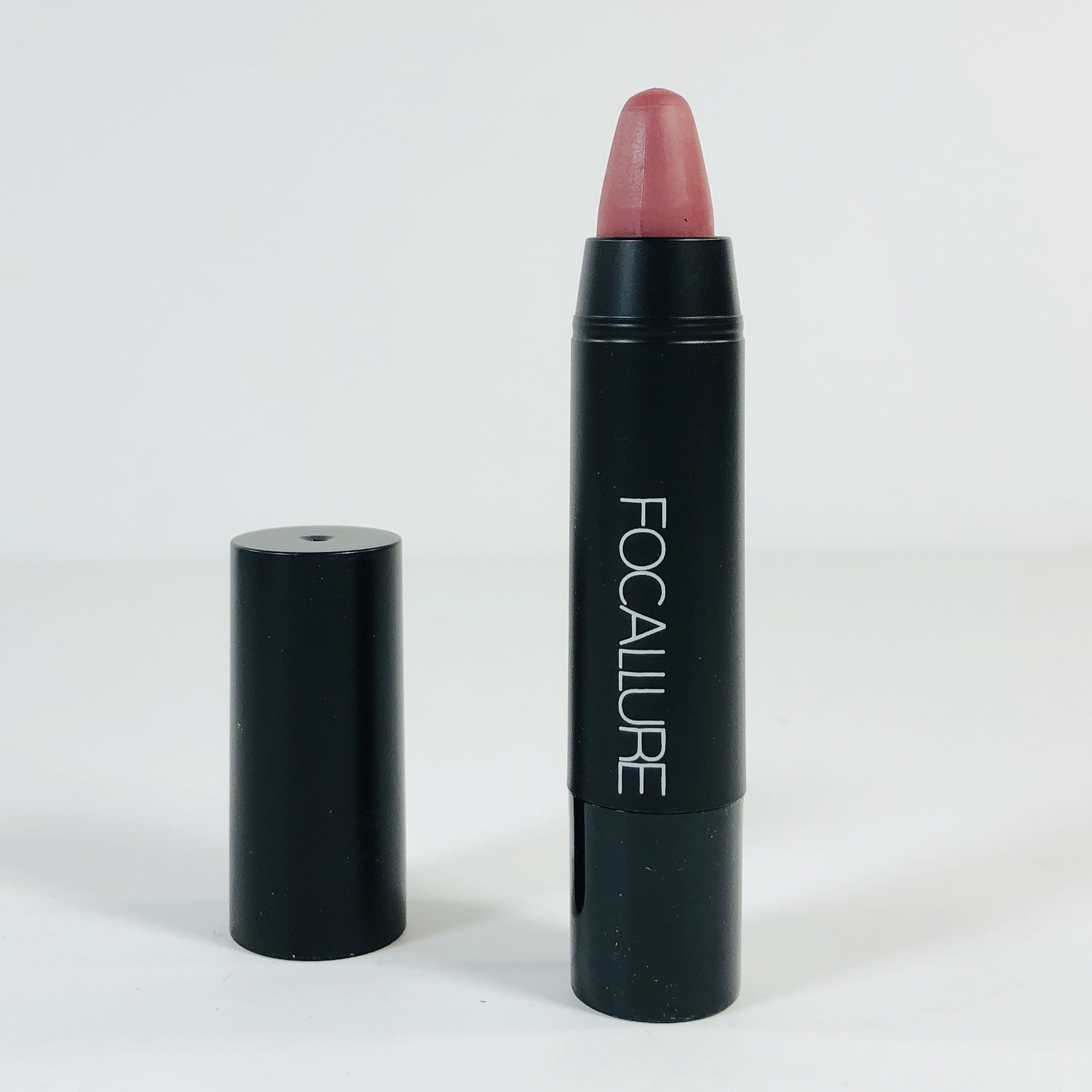 I was surprised to find it lasted for quite a while without smearing. I even liked the color!
Focallure Naked Eyeshadow Palette #02 (Card says $19, $12 on BabeBox website, $6.38 on Focallure official, $4.37 on Amazon, $4.09 on Ali Express)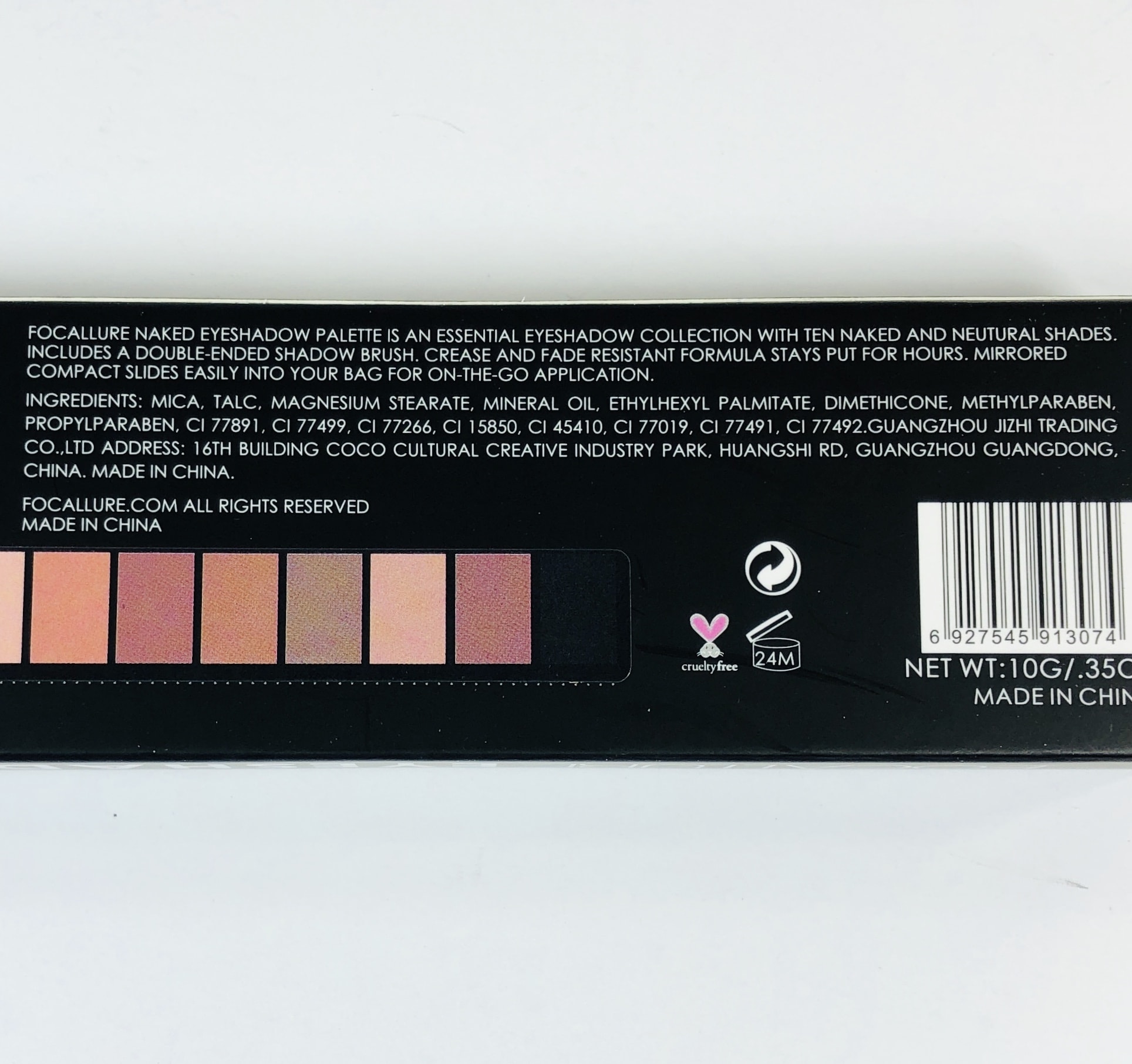 The ingredients were listed on the box, which means it was easy for me to find that this has talc and not one but two kinds of parabens inside.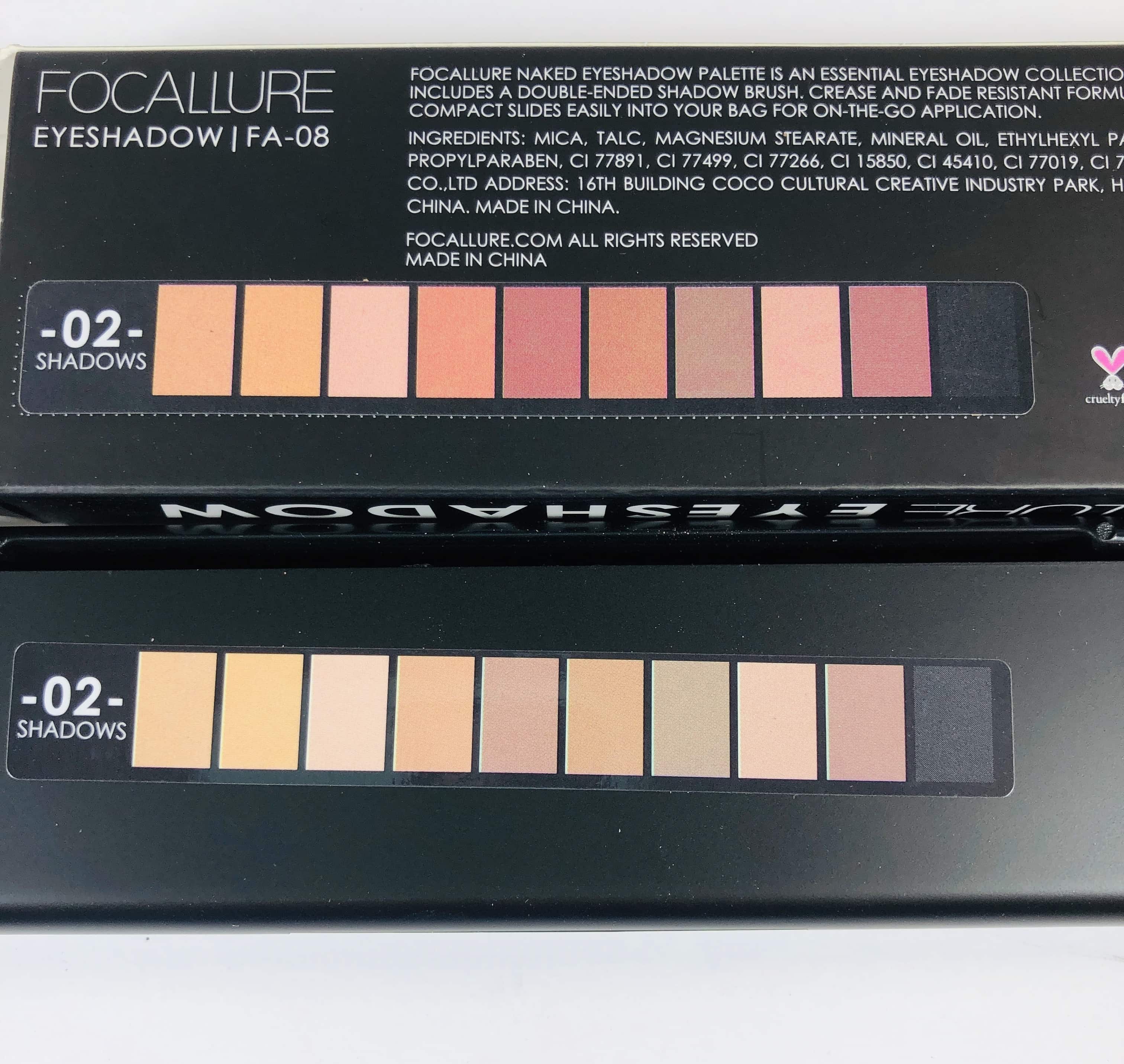 Wow, the colors on the bottom of the palette and the bottom of the box are drastically different. I believe this is supposed to be a dupe for the Urban Decay Naked palettes that were popular a few years ago.
The container looks nice.
Wow, once again the colors look different, they are not quite the same as the stickers.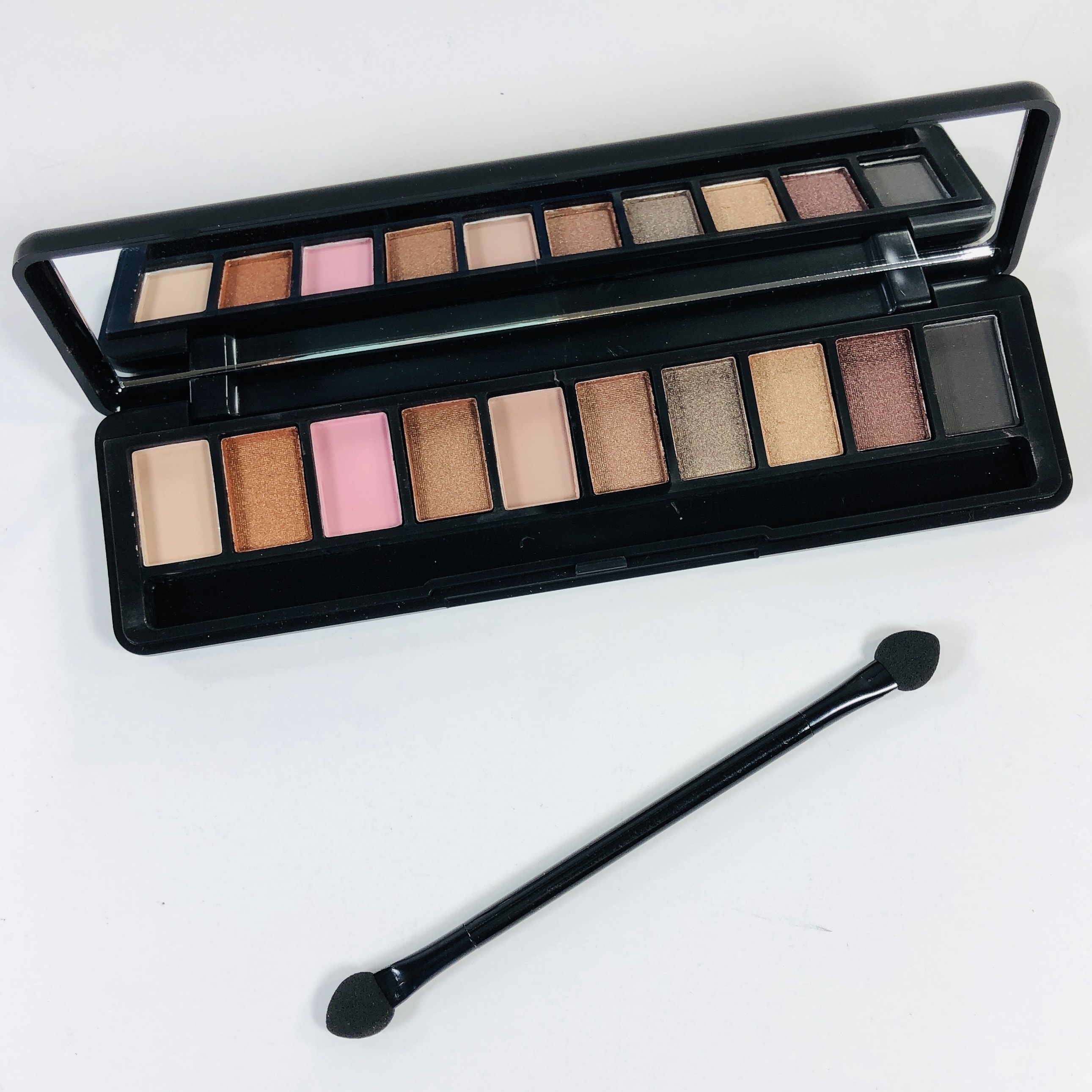 At least it came with a brush! Sadly, the shadows were of poor quality. The matte shadows didn't show up at all, while the metallics did but were hard to blend. I had a hard time getting the shadow onto the applicator: once you put the tip in the shadow, there just isn't any room to swipe it back and forth. I tried using a brush but they were too big and picked up shadow from the neighboring pan.
Here are the shadows swatched with the lipstick on the bottom. I had a hard time swatching the shadows because my finger barely fit in the container. The non-metallic shadows barely showed up and my swatches are offset because I didn't see one of the colors when I started swatching on the other side.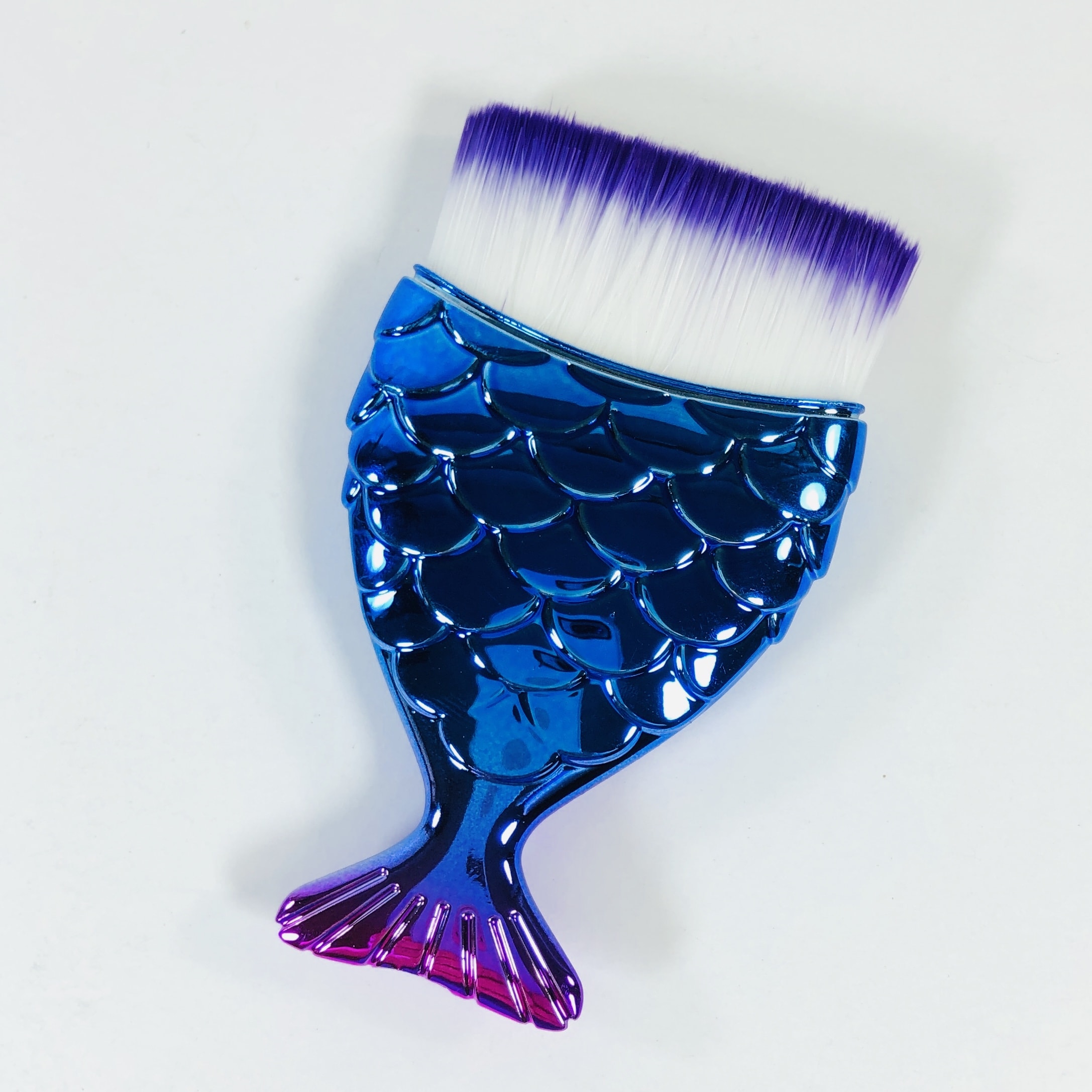 Mermaid Makeup Brush ($11 on card, not on BabeBox website or Focallure official, $3.59 as part of a set of 4 on Amazon, $2.17 on Ali Express)
This little brush is cute and I might give it a try for contouring because I don't think it's going to work for blush or powder.
So, what did you think of BabeBox by Focallure? Because what I want to say is not really fit to print. From the offer of your first box "free" when it's really not, to the over-inflated values, to the poor quality of the products, this box is a big miss for me. I wasn't really sure I wanted to put any of it on my face! Better wording for the offer would be "buy one box, get one free, just pay shipping and handling" or something like that. I'm not even sure that the BabeBox website is the official Focallure website. The prices were all over the place, but really this is not high-quality makeup and products at all. As for the promise of $100 or $150+ values, it's not even close. We paid $42.90 for two boxes, and so far have only received one. If we receive a second box, then that means that each box was $21.45. If you cancel before getting a second box, then you've paid $35.95 for one box.
What do you think of this month's box? Did you have a positive experience with this box or have you been burned? I would love to know what your experience has been!