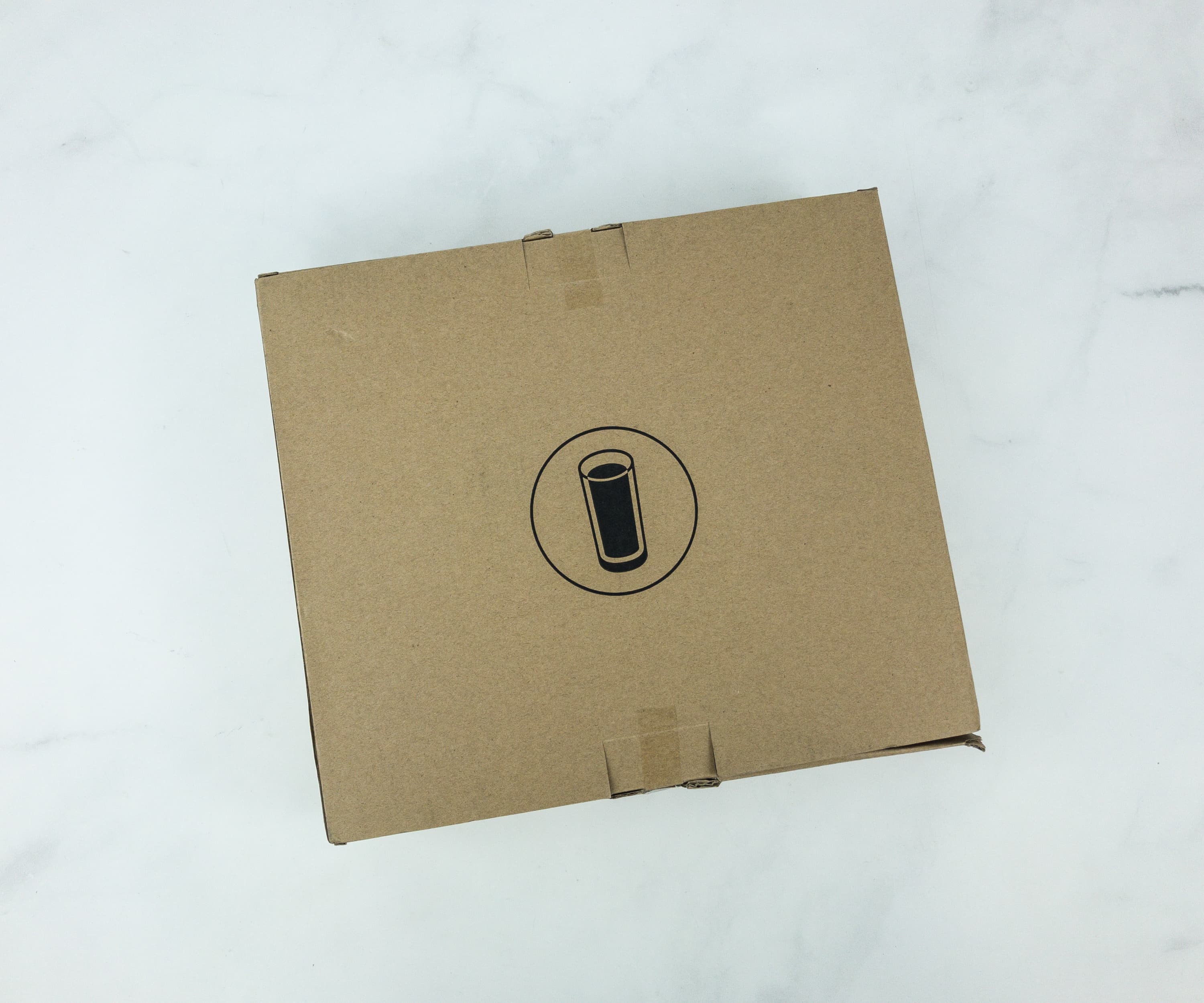 American Cocktail Club is a monthly subscription box by the American Juice Company that will bring you everything you need to make a new 5-star cocktail in your home. Each box contains 4 servings of a cocktail designed and curated by award-winning mixologists around the USA. The box includes all the mixers needed — low sugar and all natural juice blends by American Juice Company, or other low-sugar essentials. Subscriptions are available with or without liquor.
This review is for the box with alcohol!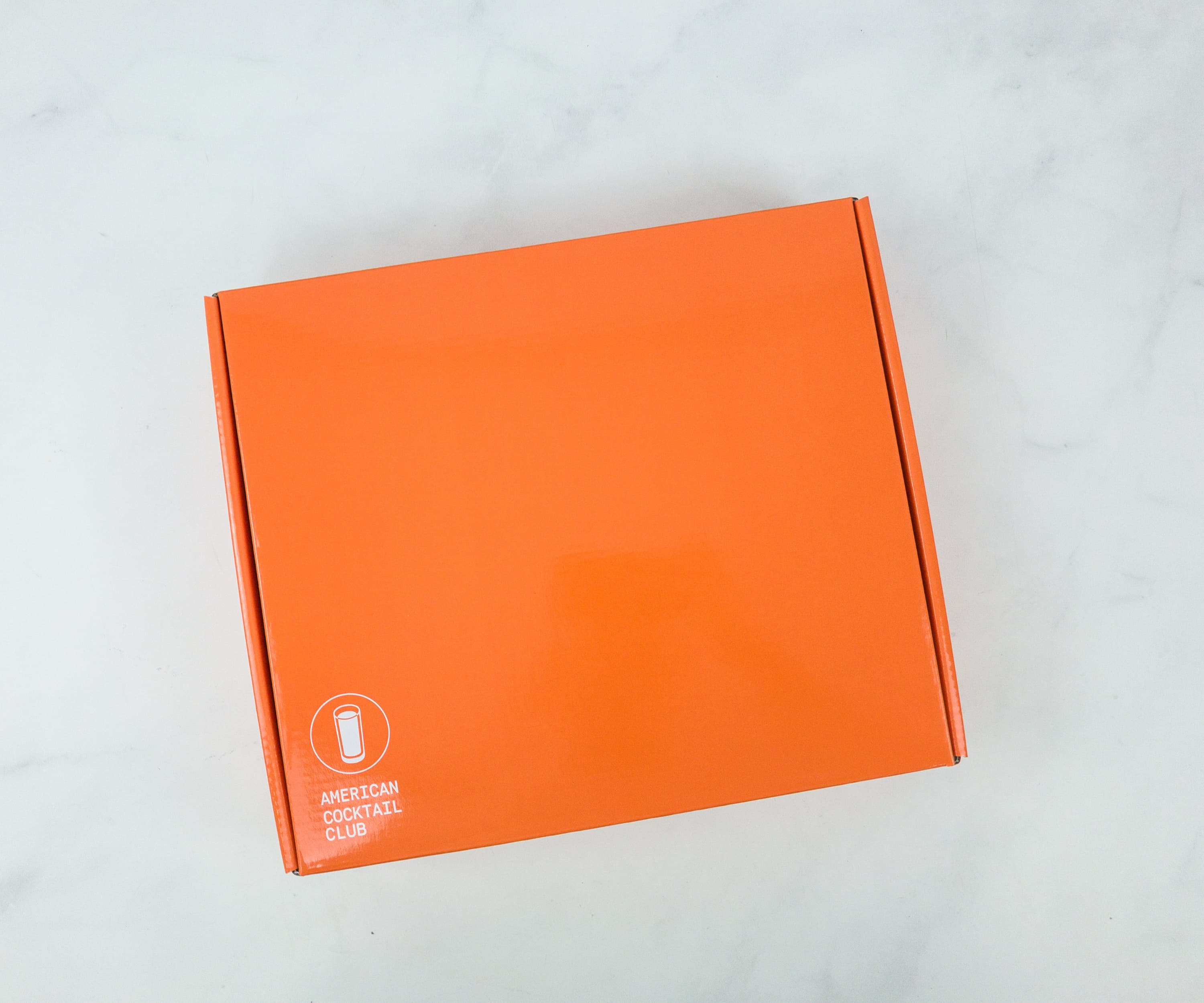 Inside the outer brown box is another box in with a bright orange color!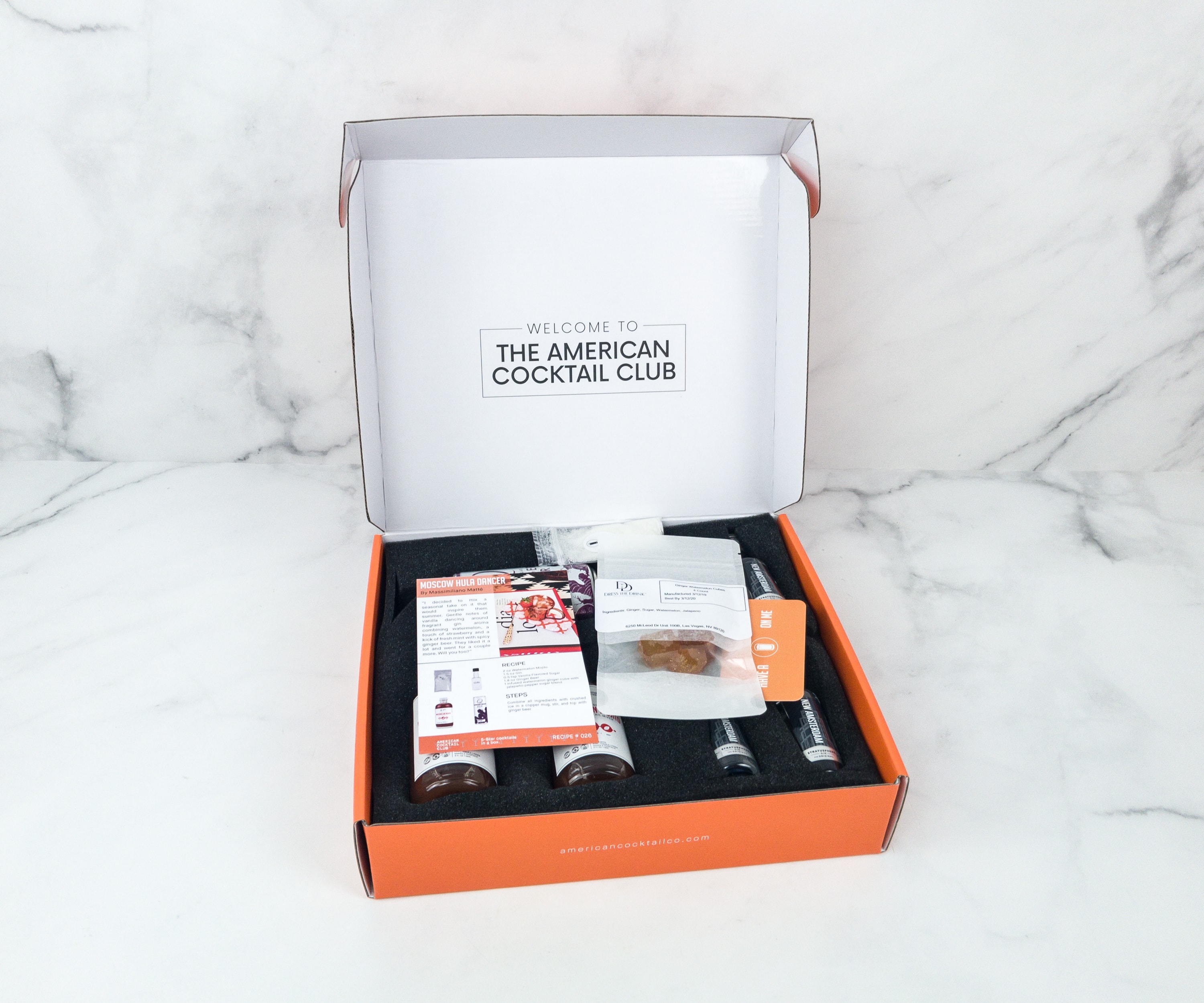 On top of the items is a welcoming note from The American Cocktail Club.
All the ingredients are neatly packed inside the box. It even includes a customized foam to keep everything cushioned and in place.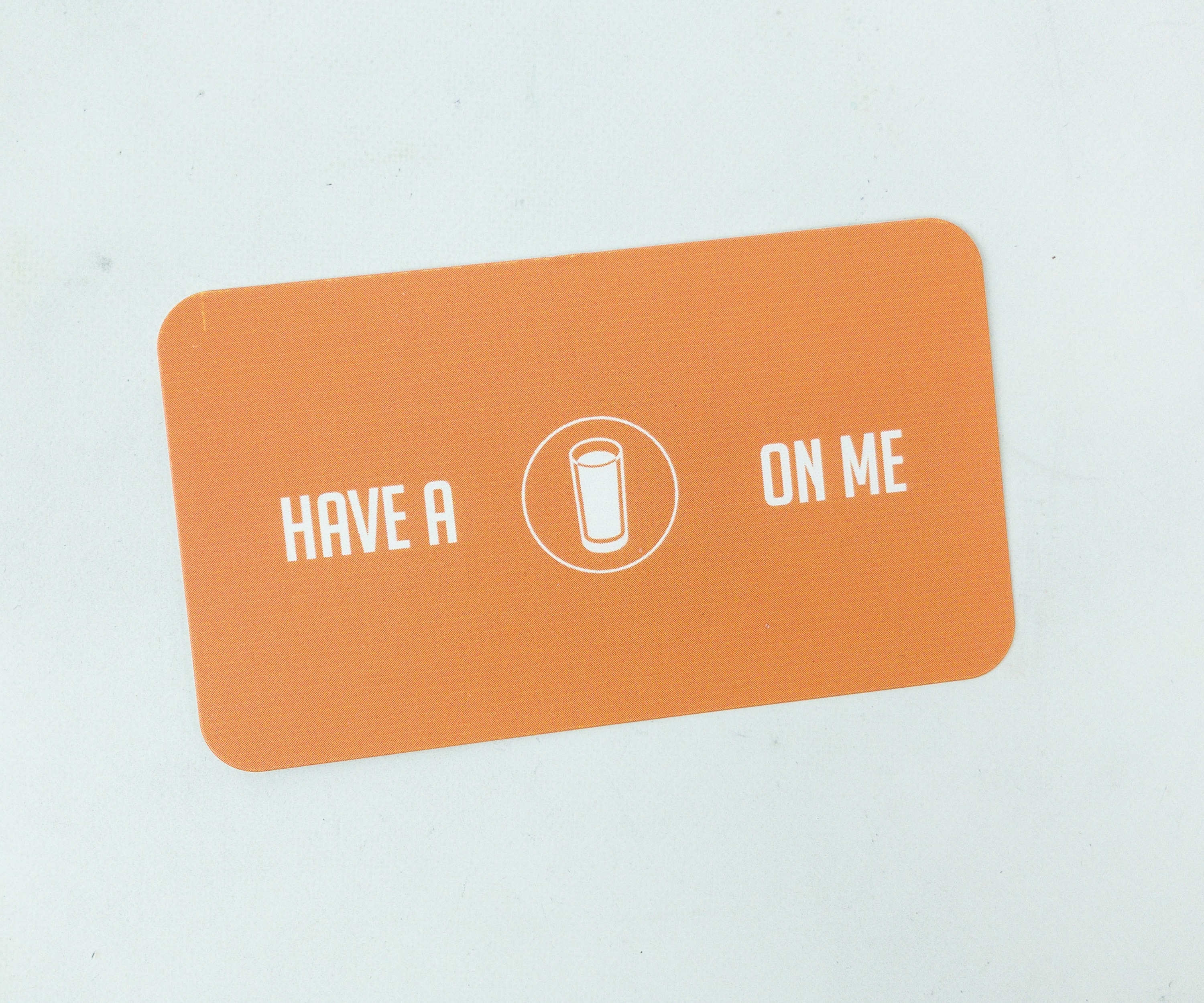 Also included in this month's box is a discount card from American Cocktail Co.
On the back, there's a 20% off coupon code that you can use on your first order!
This month's featured cocktail drink is Moscow Hula Dancer by Massimiliano Matte.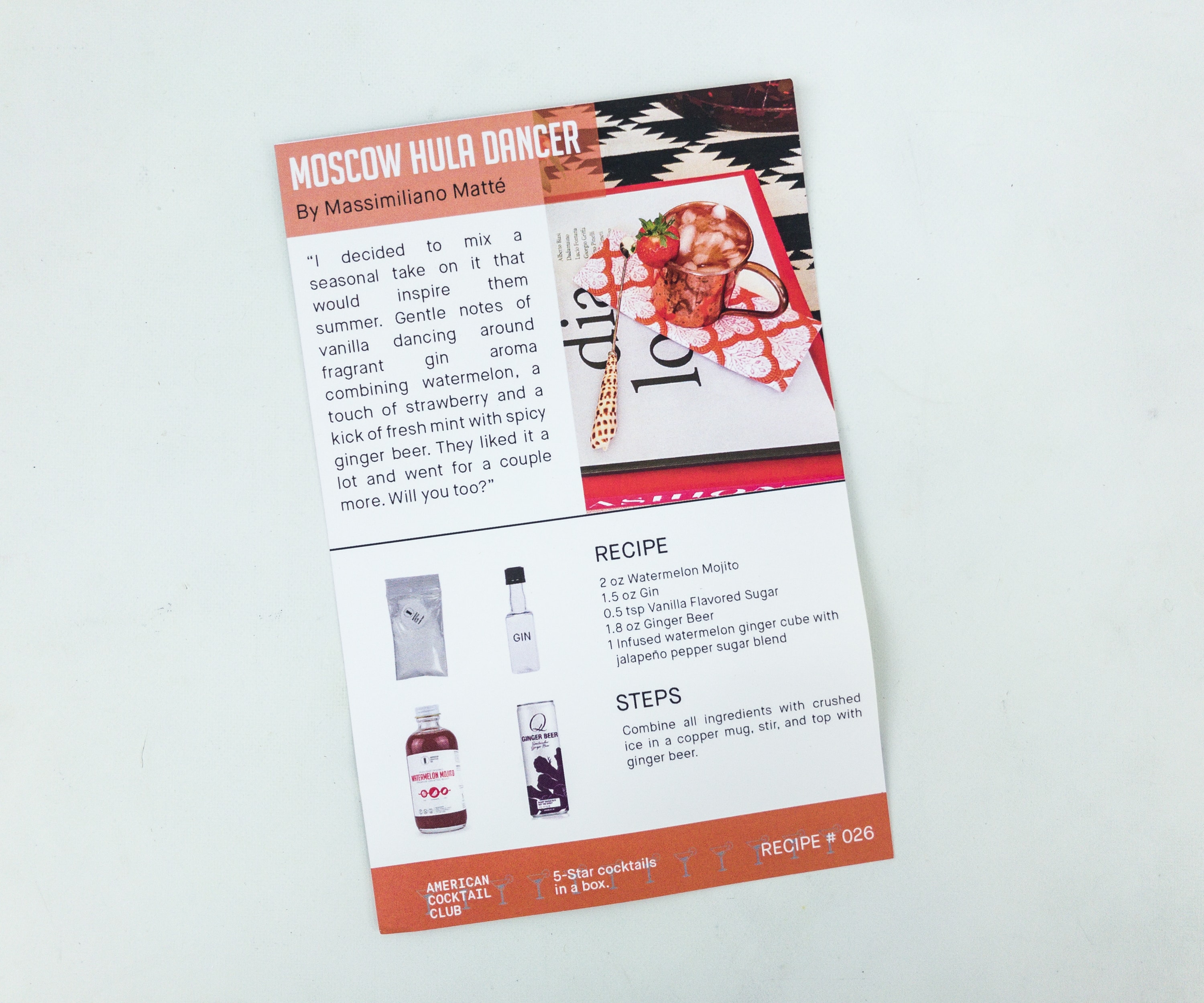 Printed on the back of the card is the recipe of the cocktail, including a picture of all the ingredients, measurements for each component, and a step-by-step procedure.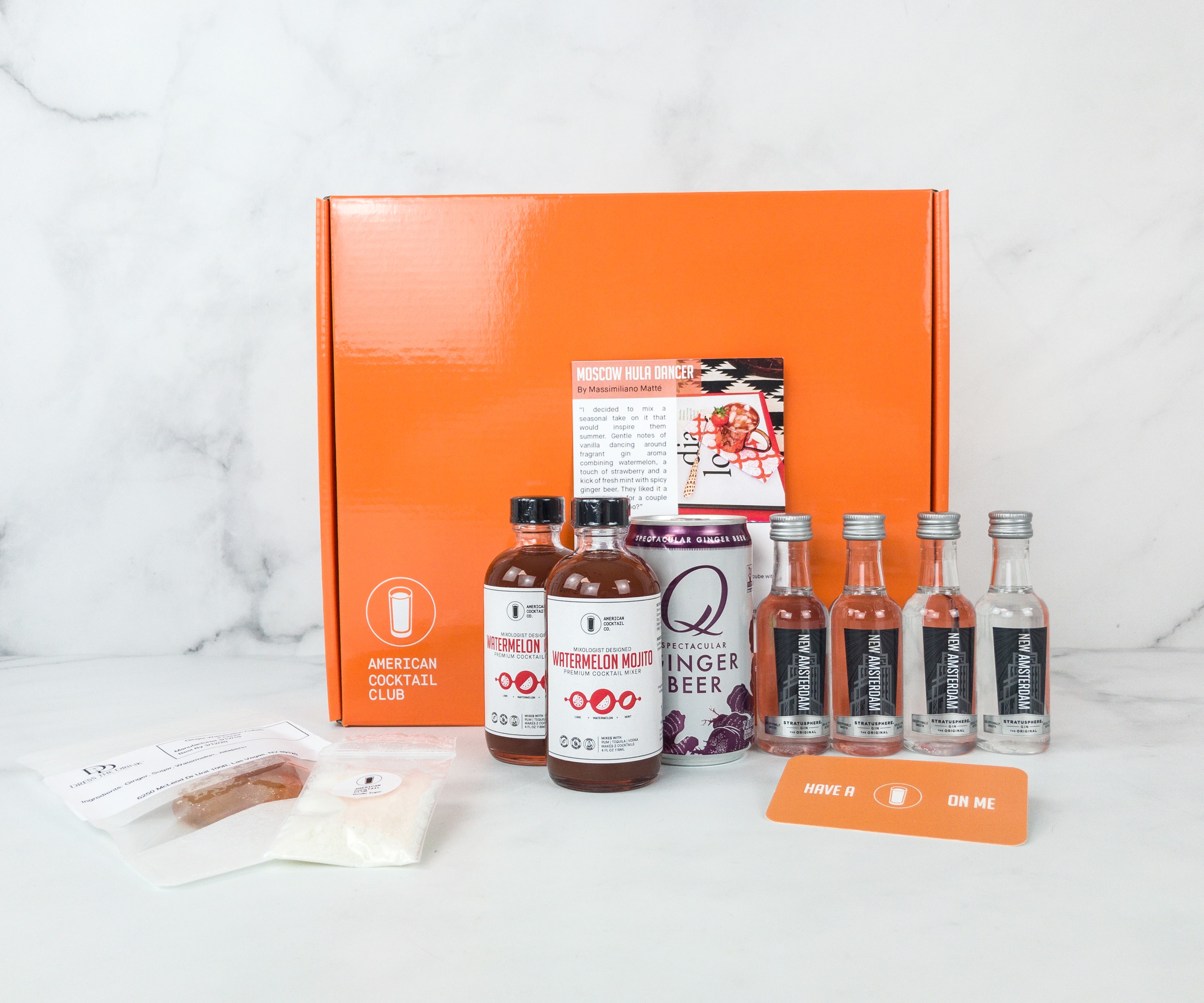 Everything in my April 2019 box!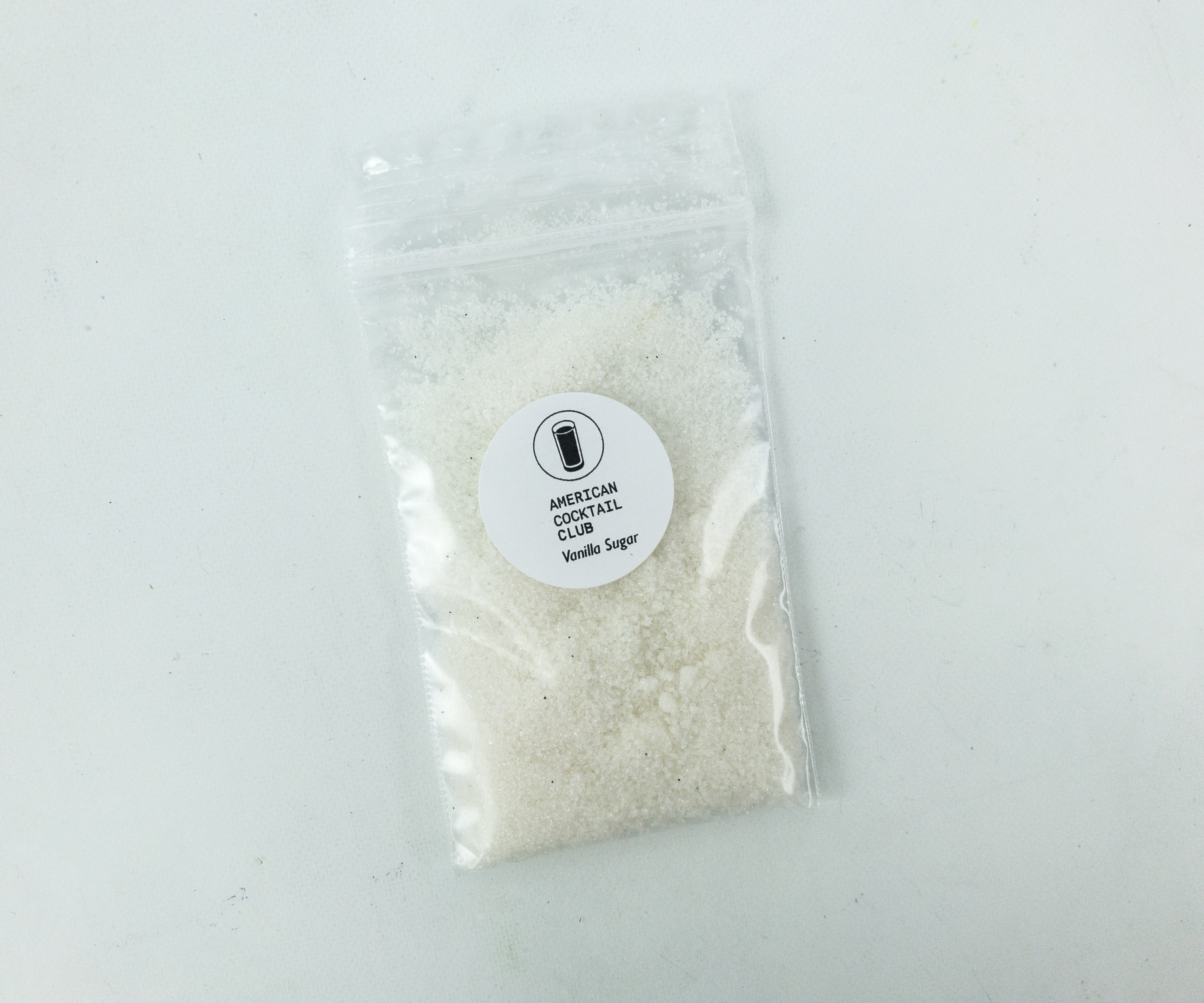 Vanilla Sugar. This specialized sweetener is made from powdered vanilla blended with pure white sugar. It's usually used as a substitute sweetener for baking and, of course, for cocktail drinks!
Ginger Watermelon Cubes. They also added a drink dresser in the box and it's made from ginger, sugar, watermelon, and jalapeno. It's a delicious garnish that provides extra flavor to your favorite cocktail drinks. These cubes can also be consumed like candy, so chewy and yummy!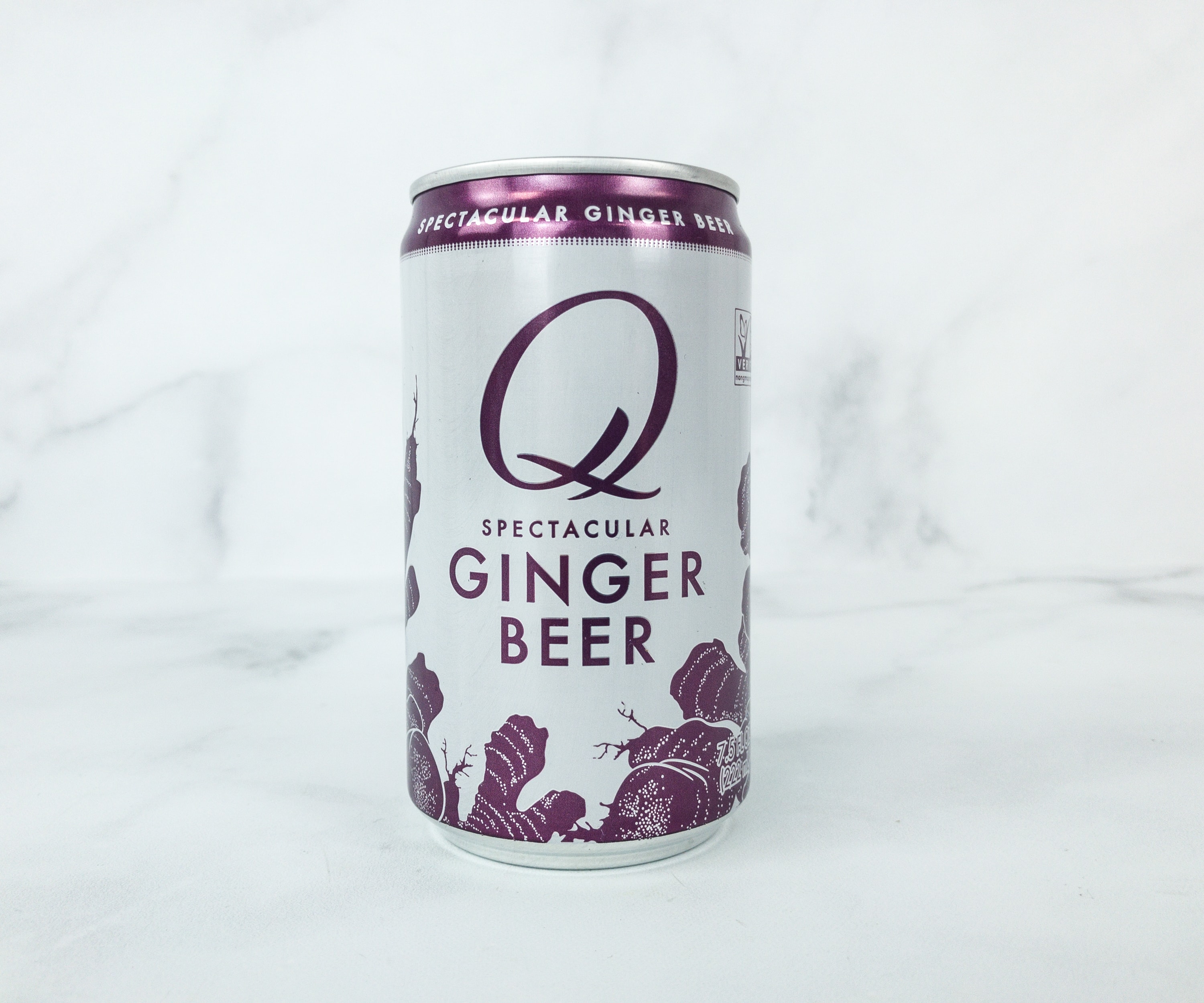 Q Spectacular Ginger Beer ($1.49) It's actually a mixer, and more of a soda than a beer. It's spicier than your regular ginger-themed drinks, more carbonated, and less sweet.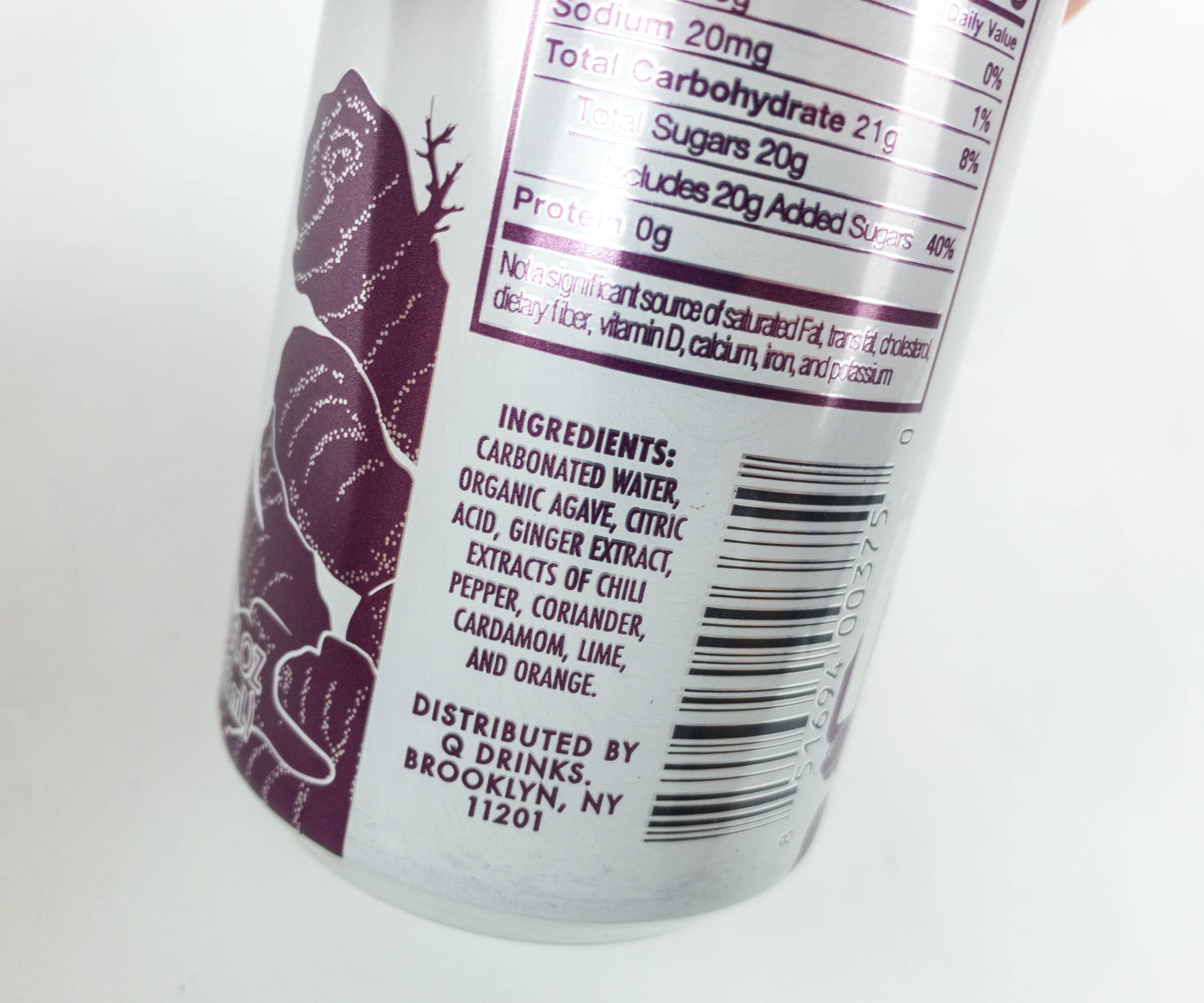 It is made from carbonated water, organic agave, citric acid, ginger extract, chili pepper, lime, and orange. You can mix with vodka, rum, or whiskey!
American Cocktail Co. Watermelon Mojito ($5.99) This premium mojito cocktail mixer is made from real watermelon juice, mint syrup, lime juice, strawberry juice, and pink grapefruit juice.
The best thing is that it's gluten-free, vegan, and all-natural! You can also blend it with rum, tequila, and even vodka.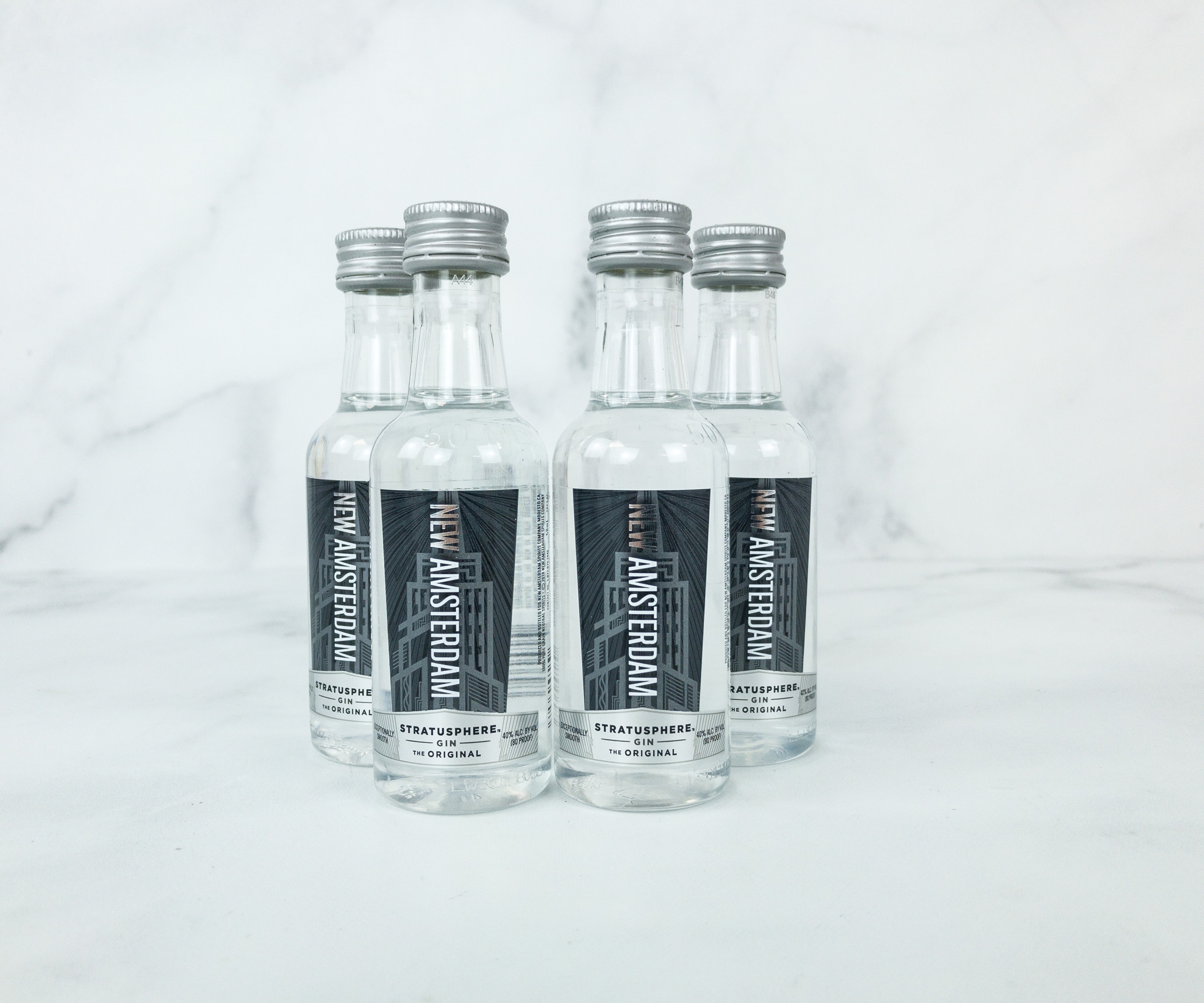 New Amsterdam Stratusphere Gin ($3.46) This gin is made from botanical and citrus elements, and a bit of juniper, creating a totally unmatched taste and smoothness. So smooth that you can drink it straight!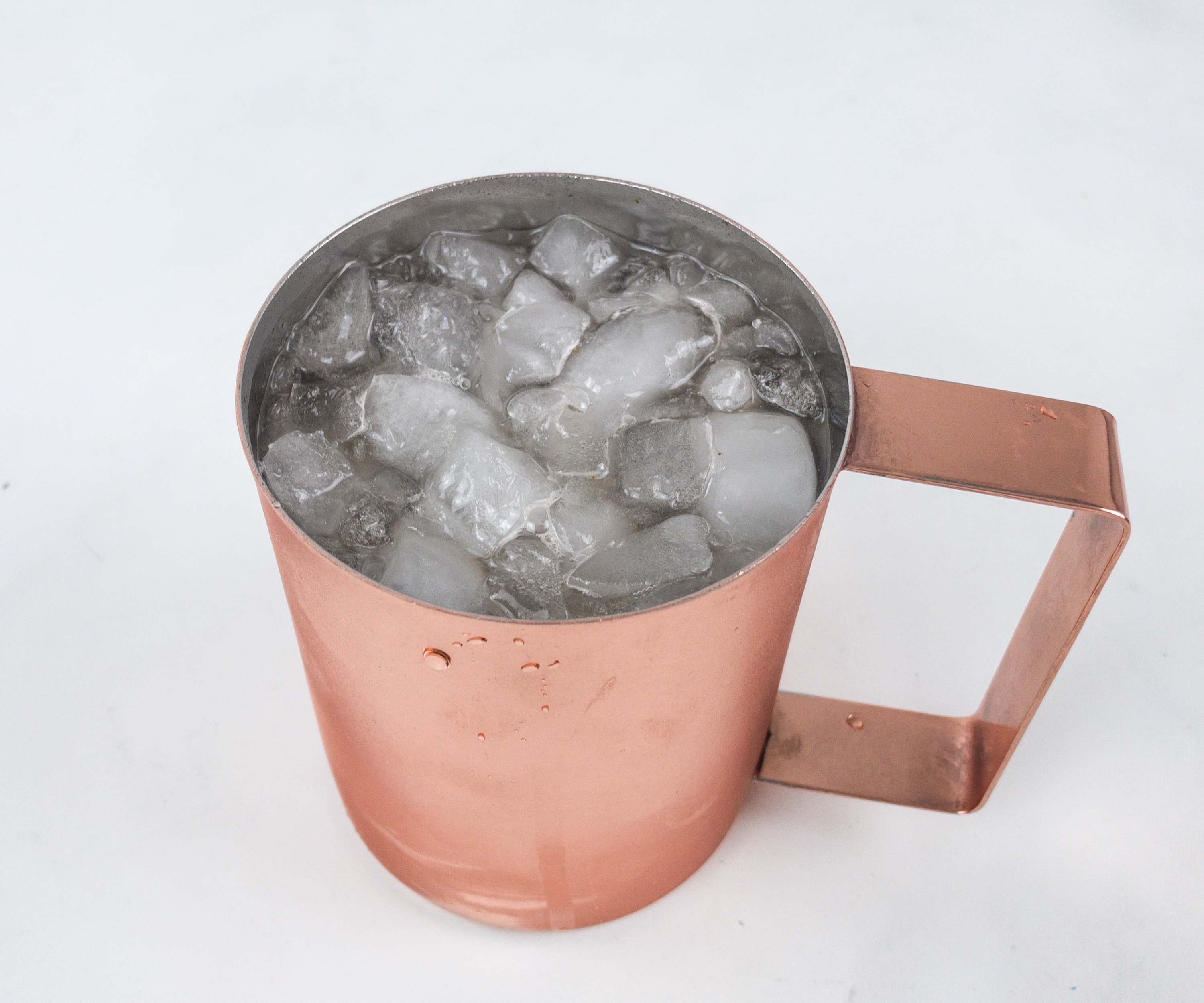 Moscow Hula Dancer cocktail is so easy to make. All you need to do is to combine all the ingredients, mix it together with the ginger beer and top it off with cubes of ice. It's so tasty and, most of all, very refreshing! It's very adult summer beverage with a tangy, light fruity taste. All I want to do is reorder this drink over and over.
American Cocktail Club Box is for mixology enthusiasts who love creating their own handmade cocktail drinks. This featured drink suited my taste well. It's such a refreshing choice! Also, I love that the ingredients are already provided and that there's a card containing essential information about the cocktail. I'm starting to love this subscription more and more, and I'm really looking forward to other cocktail mixes in the future!
What do you think of this month's box?
Visit American Cocktail Club Box to subscribe or find out more!