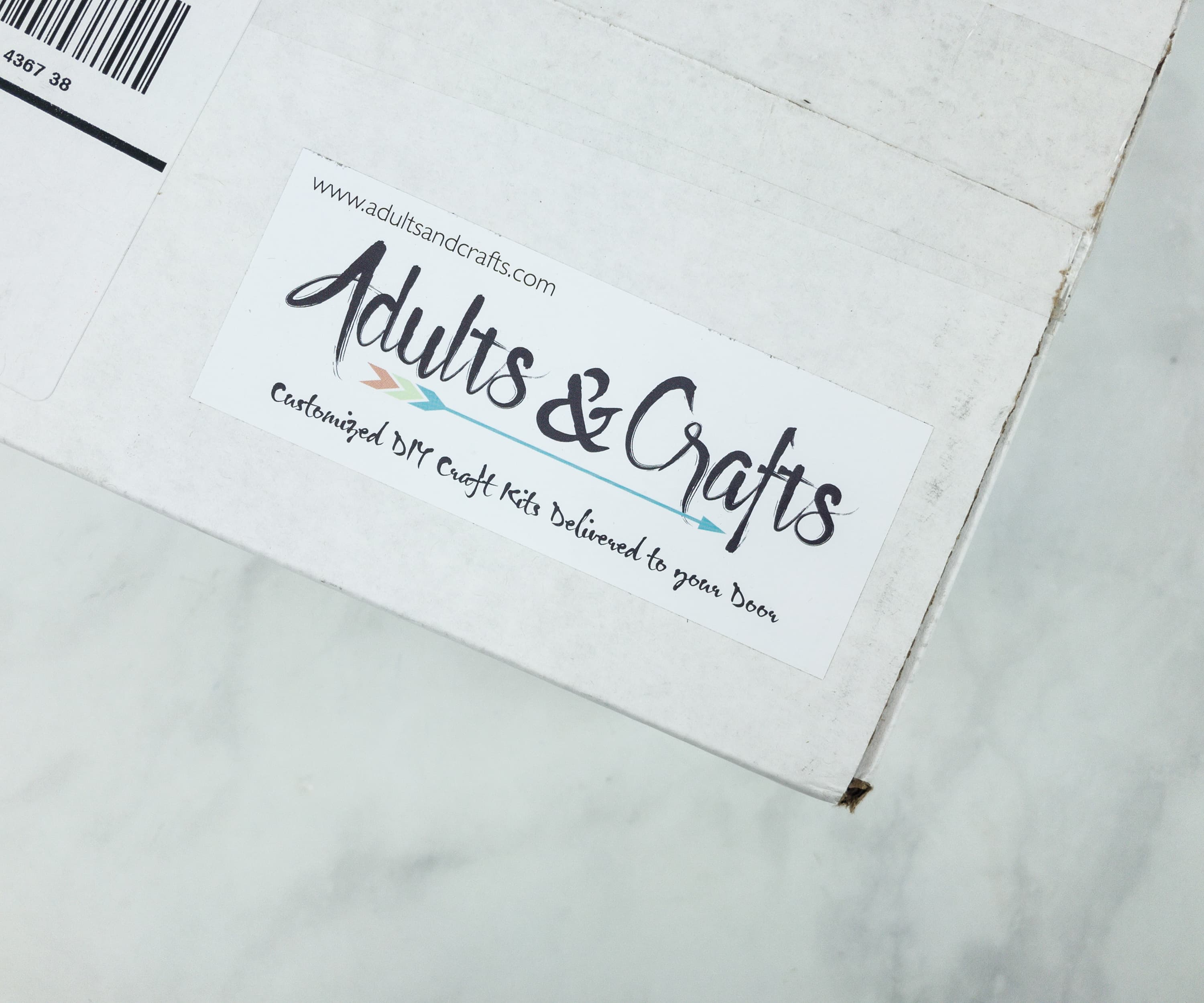 Adults & Crafts is a monthly subscription box that brings DIY crafts for adults. For only $44.99 per month, you'll get a box full of materials to create an awesome crafts project. This box arrived and was super heavy, I was a bit afraid of what might be asked of me.
DEAL: Save 10% on your first box! Use coupon code  HELLOSUB.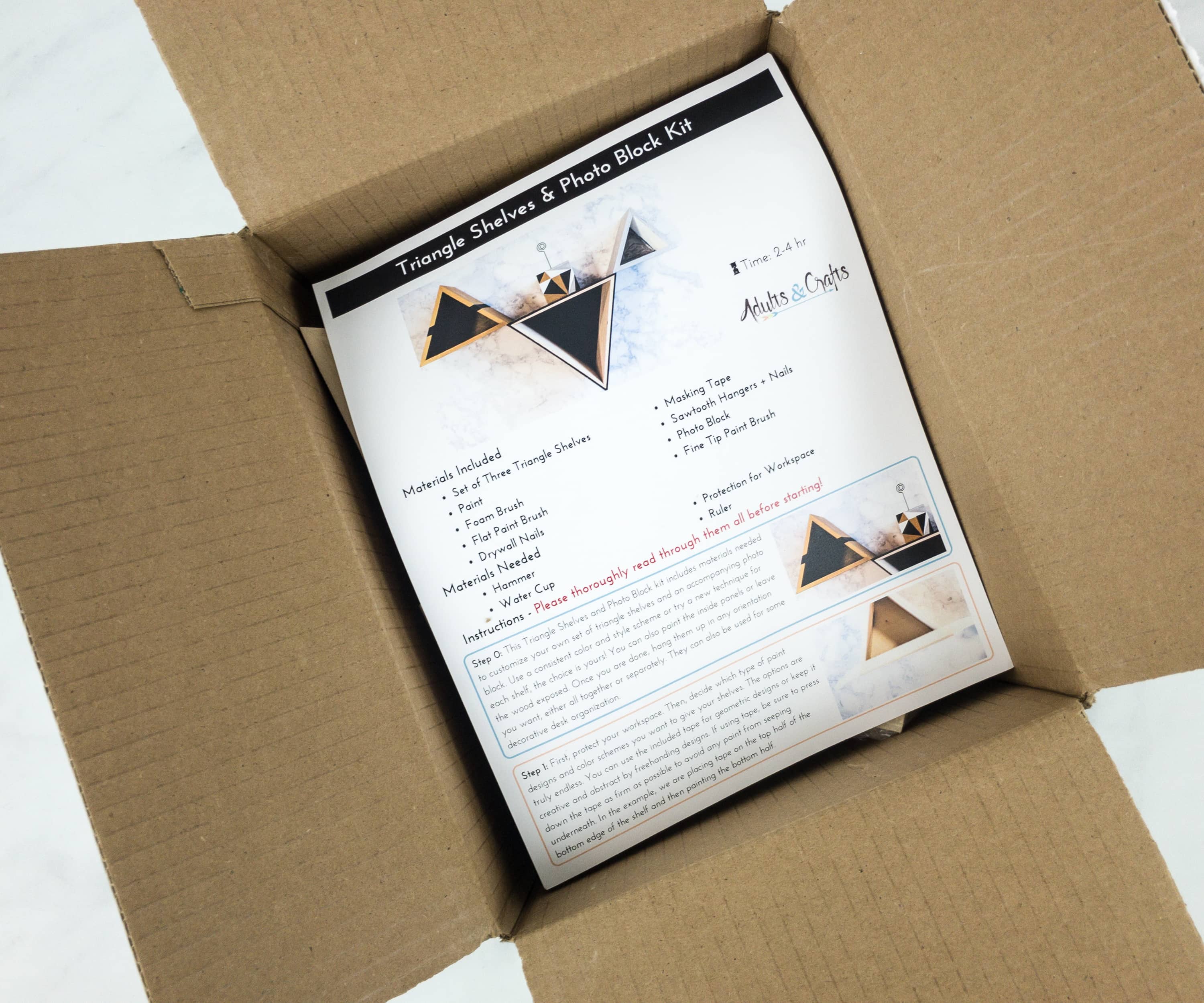 The tools and materials are neatly stacked in a cardboard box. An instruction leaflet is lying on top.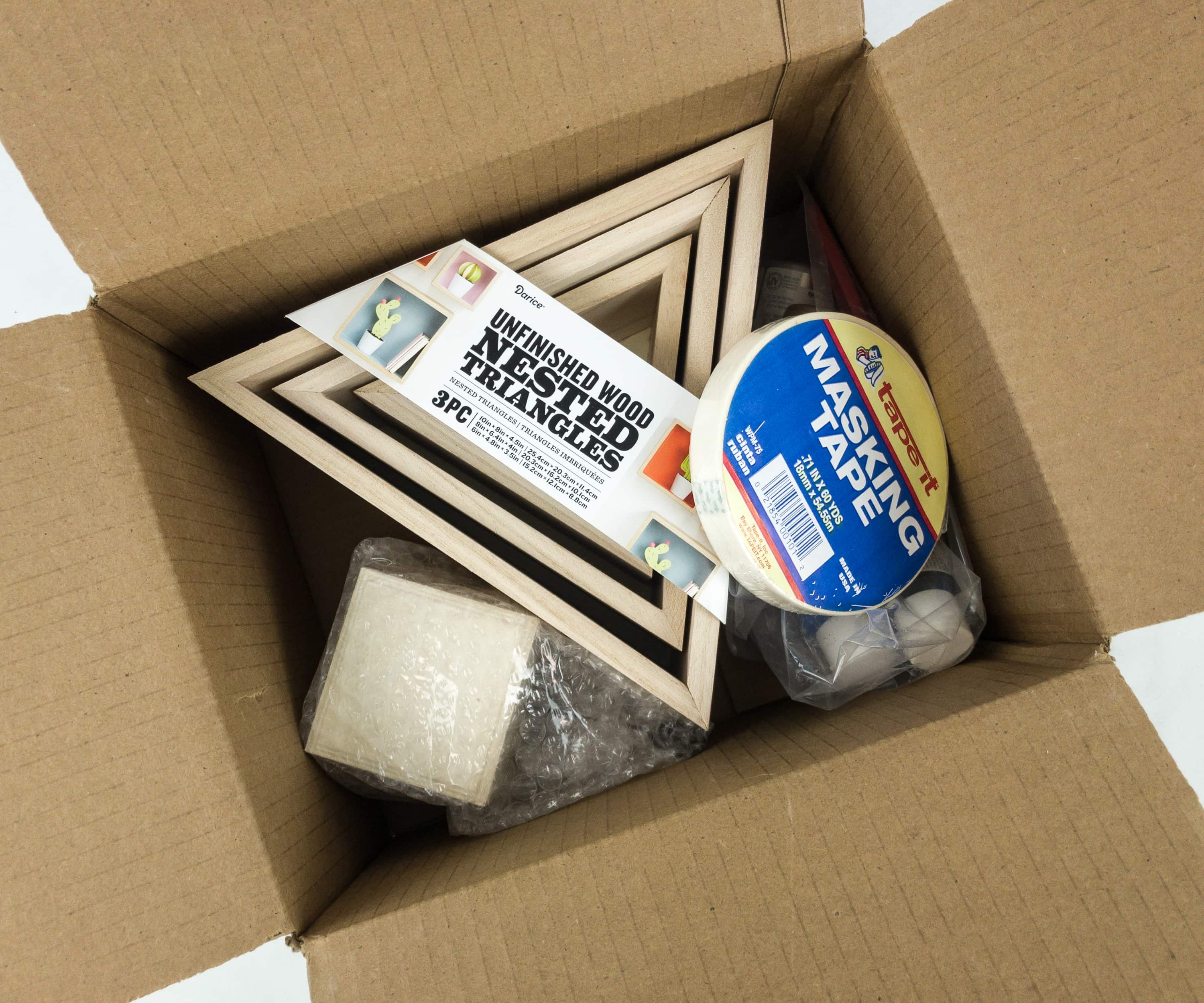 As promised, they gave me a complete set including a roll of masking tape.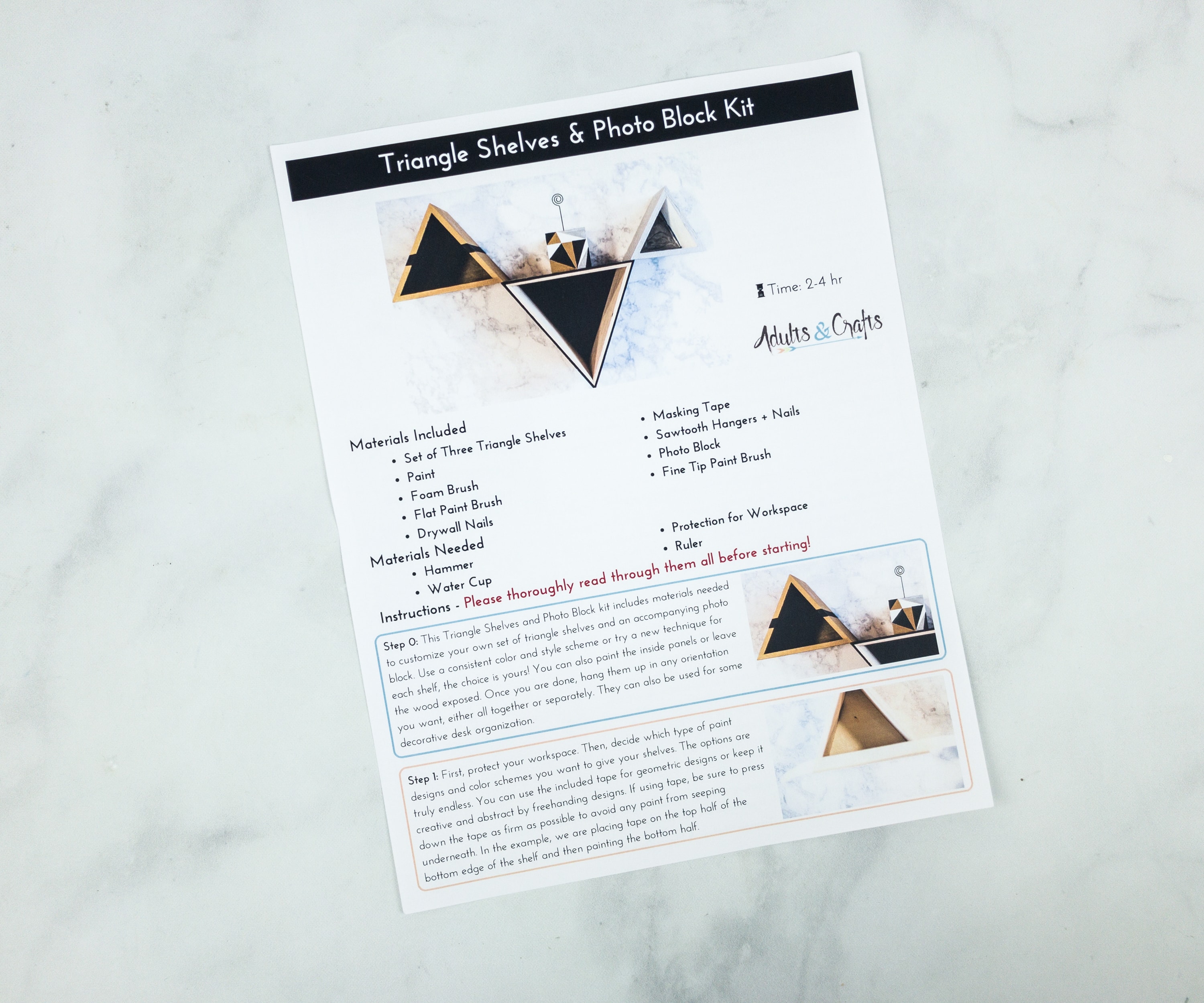 On the leaflet are a list of instructions and materials needed. They were easy to follow because they were written in detail.
There are also corresponding illustrations for every step of the process so it was easy to monitor if I was doing it correctly or not.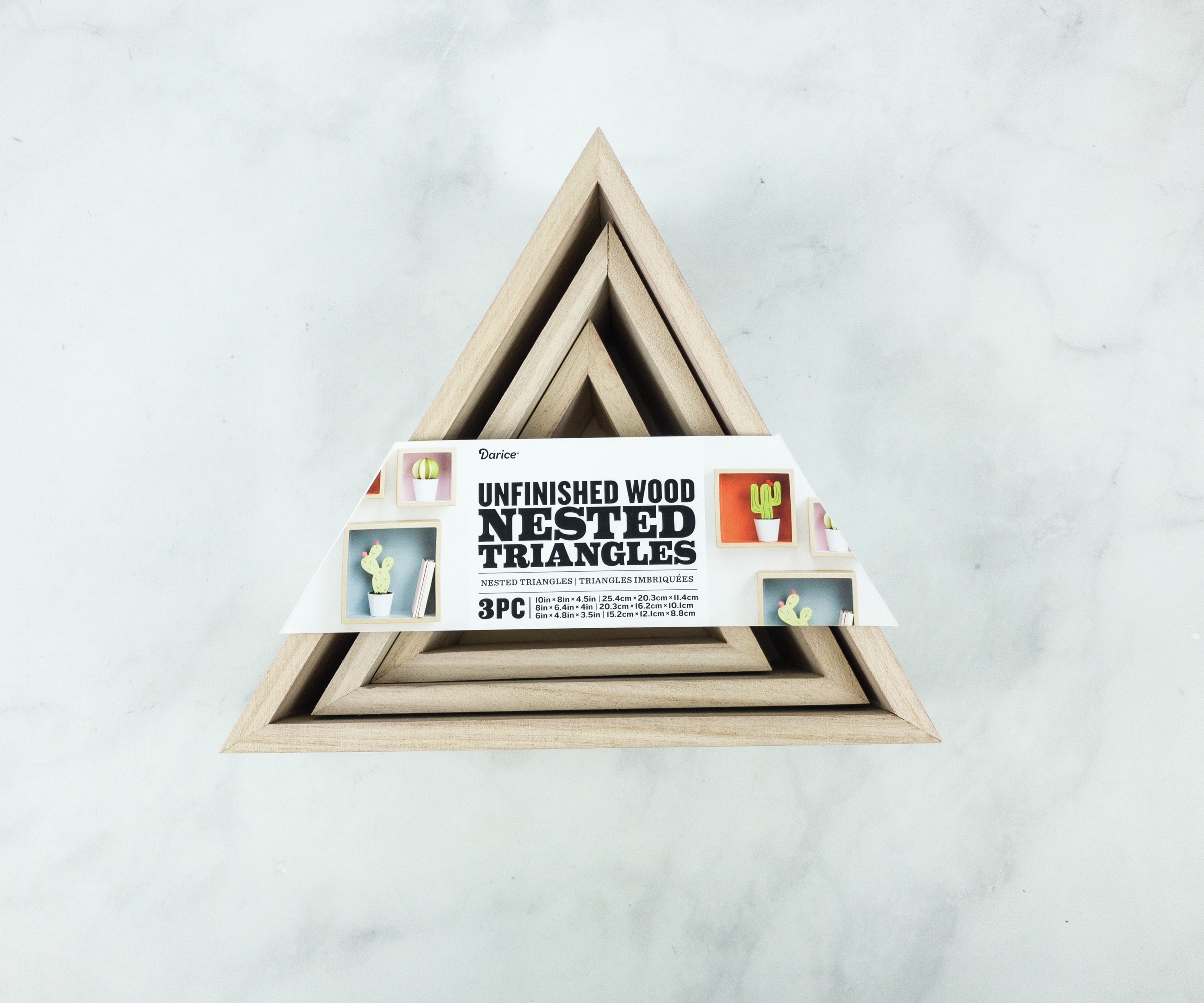 These Nested Triangles will be the start of the show.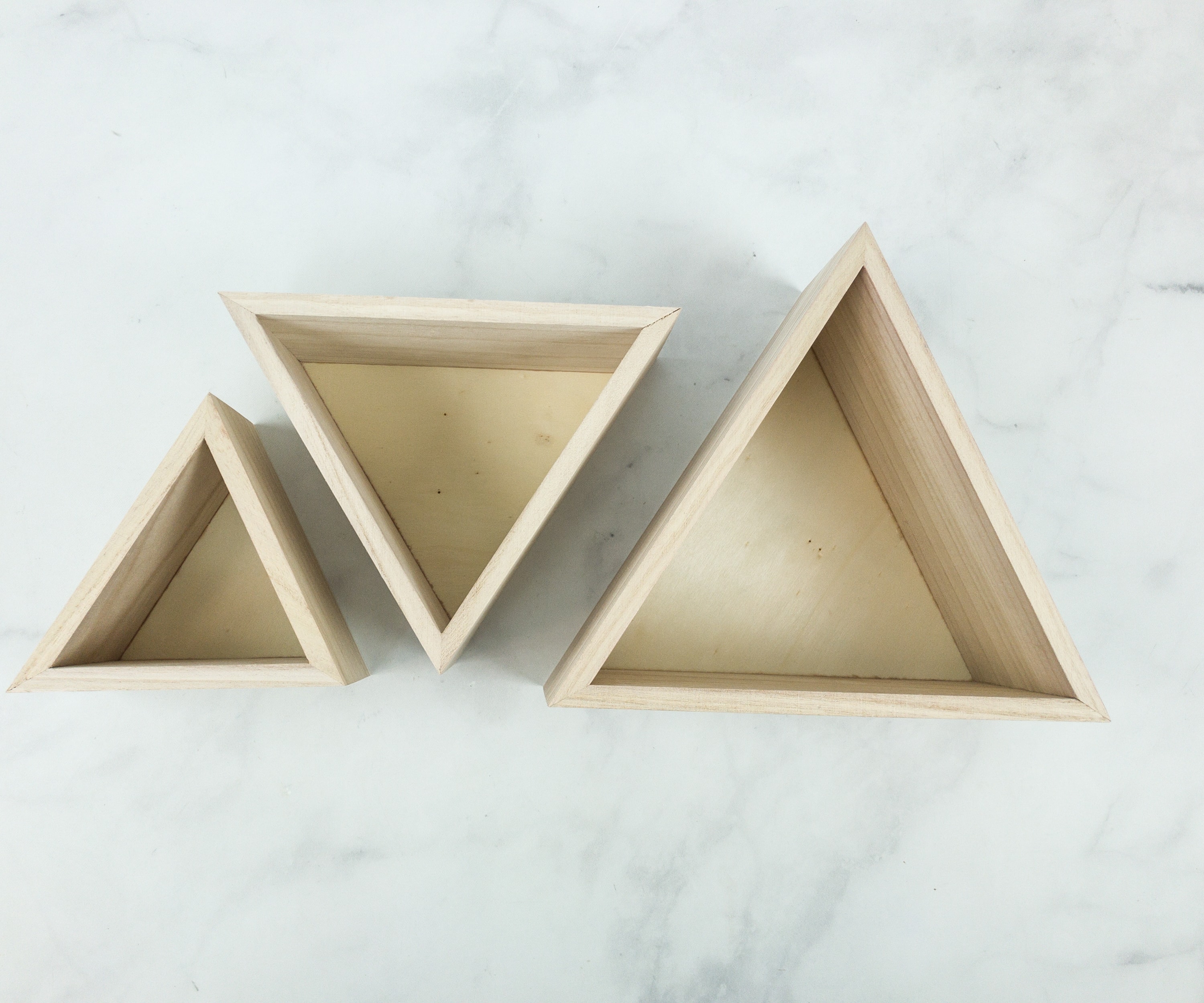 The triangles are in 3 different sizes meant for various possible uses. I was already planning in my head of the things that I can do once I finished painting them.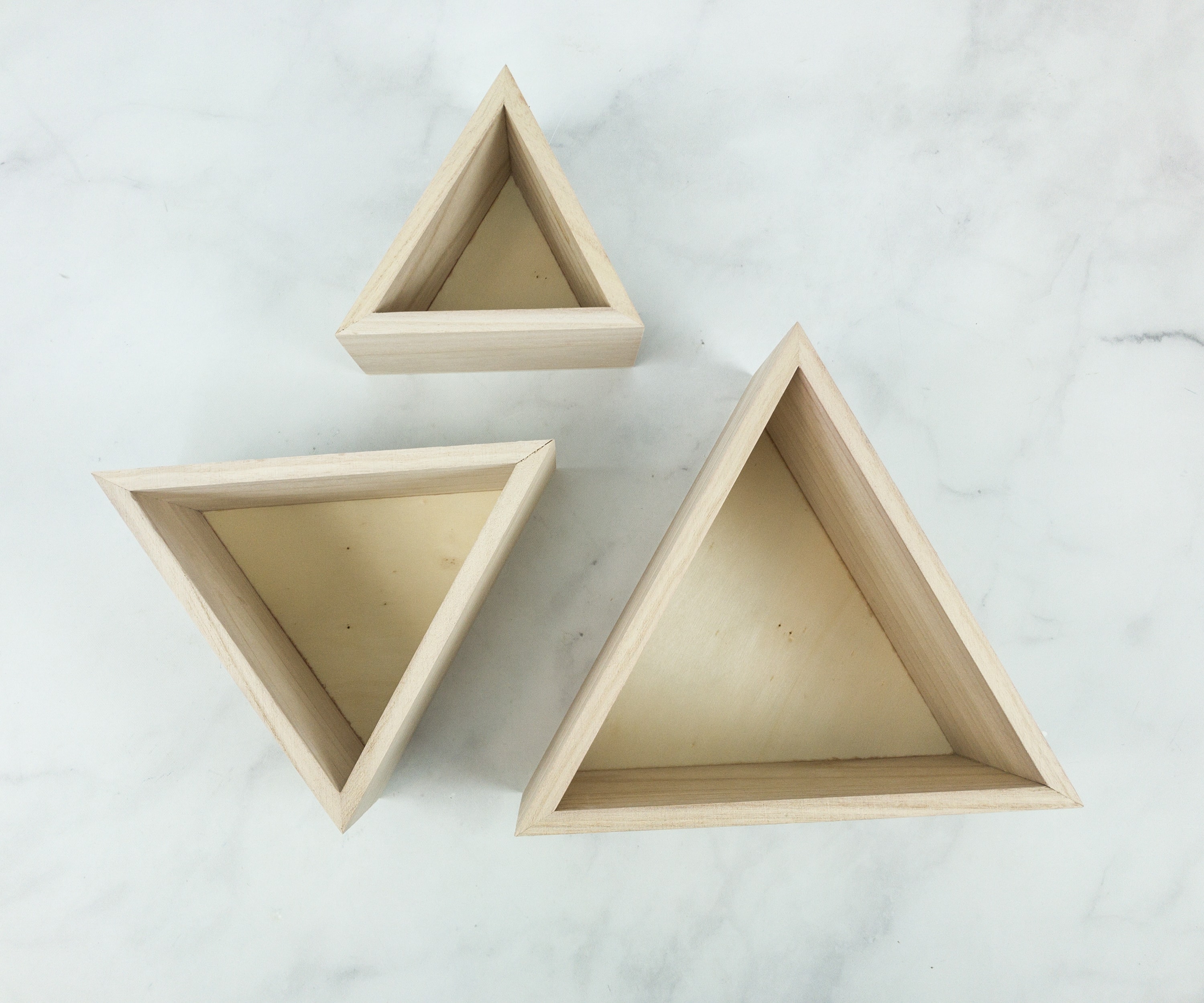 Since a triangle has three sides, it's easy to arrange them and in any position too. Inverted, diagonal or upward, they still look nice!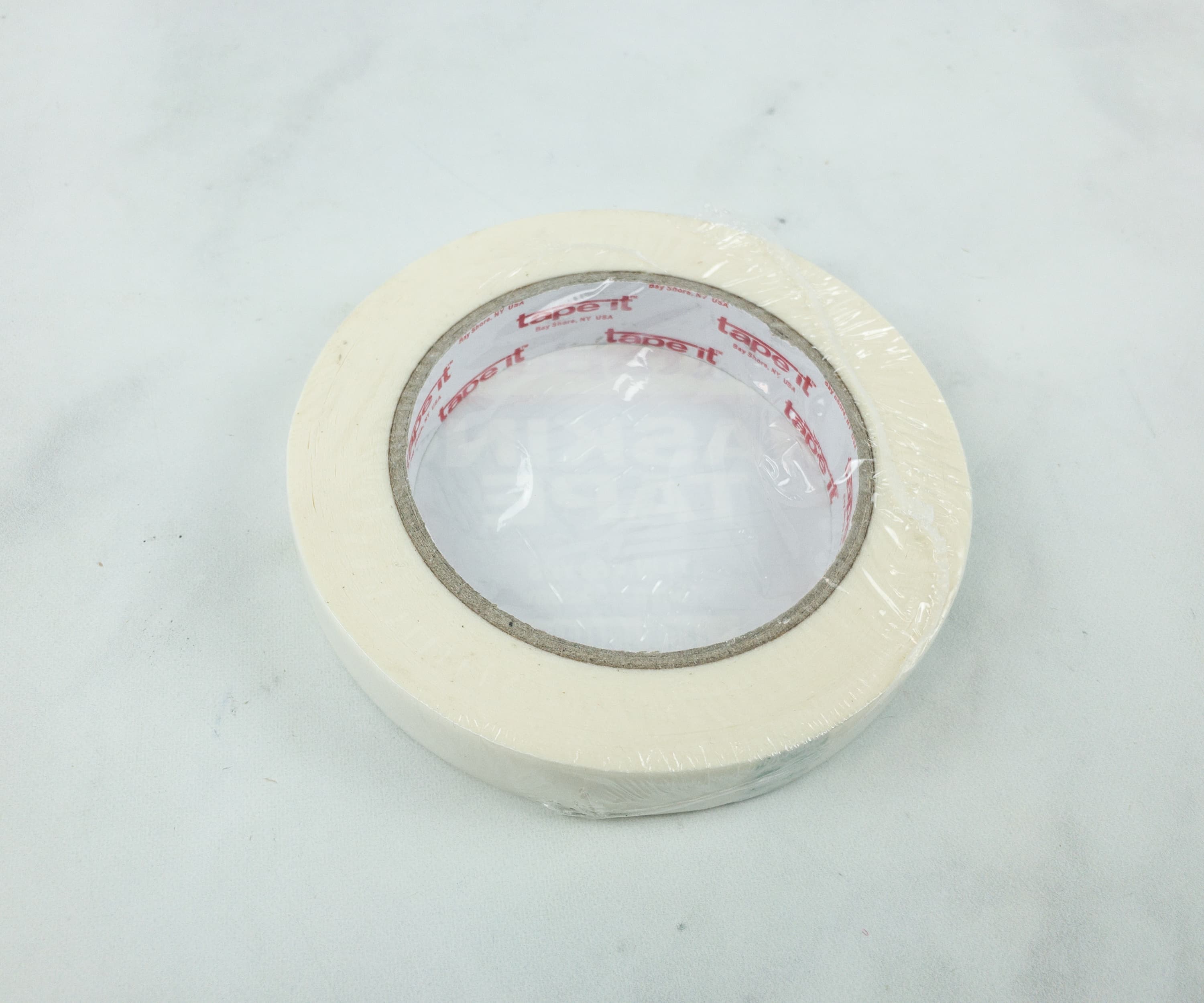 This roll of masking tape did a special task in our project. By the way, it's from Tape It.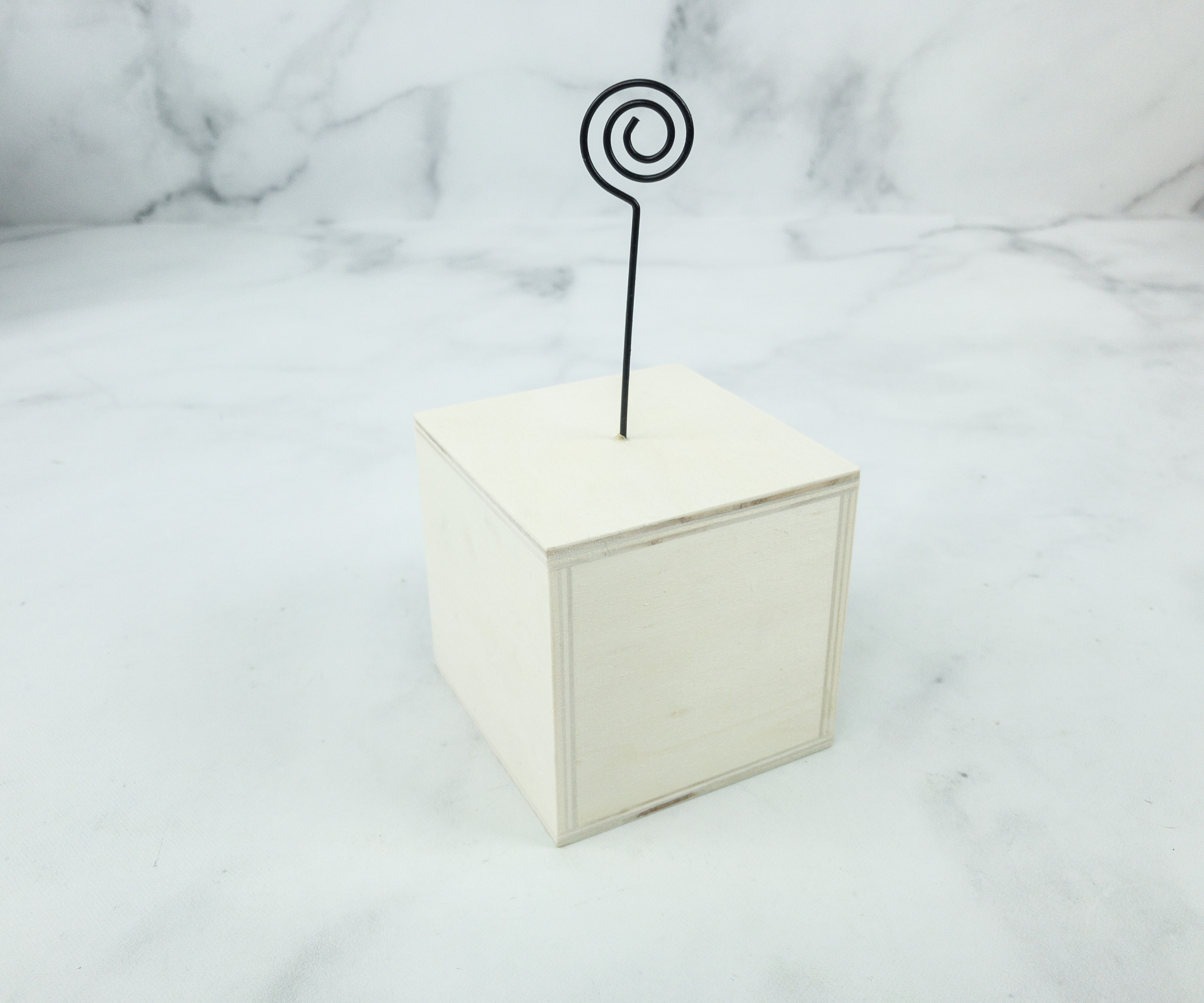 This cute photo wood block is a perfect way to display family photos!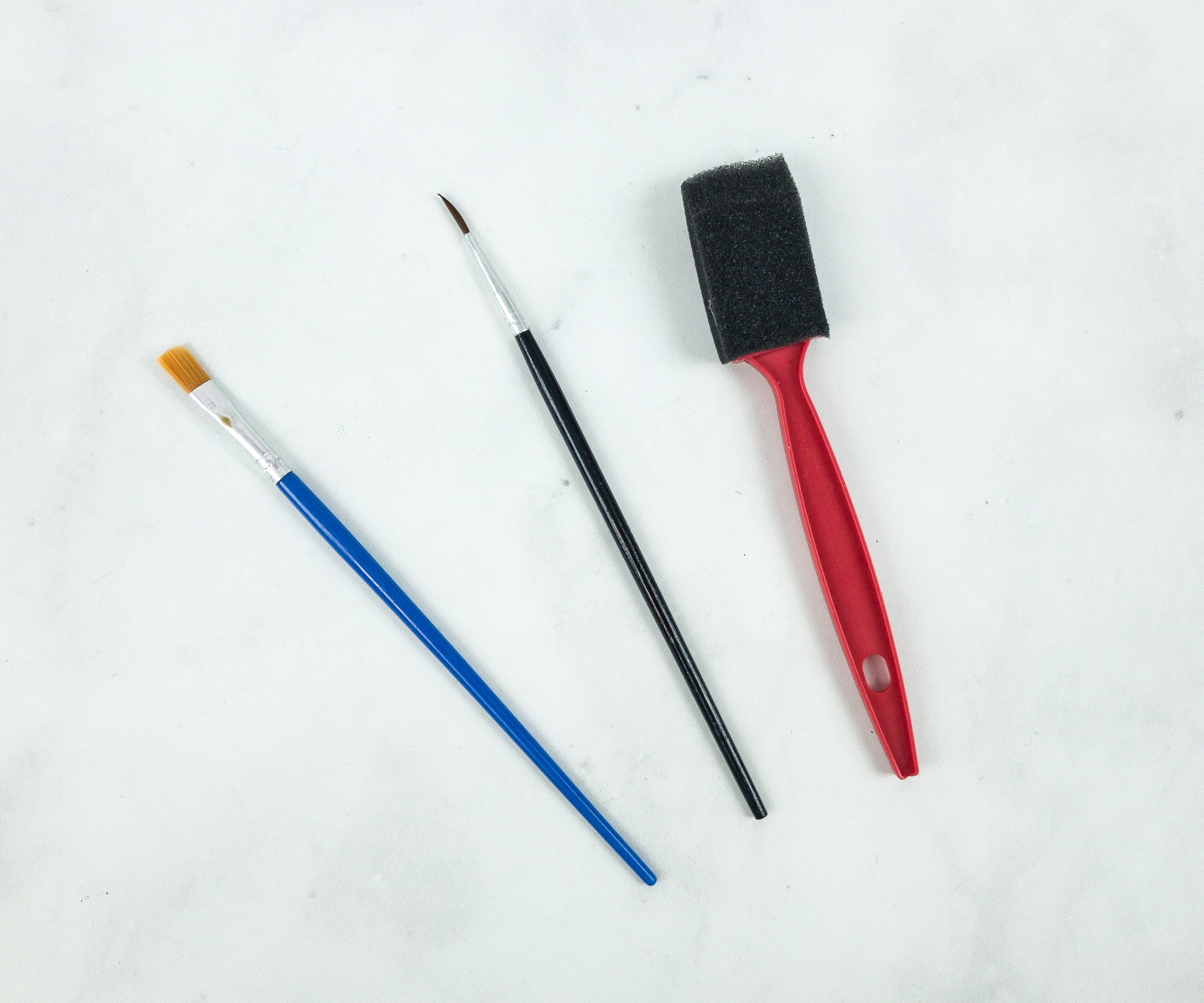 We also received three kinds of brushes: a foam brush, flat paint brush, and a fine tip paint brush.
There are also nails and hinges.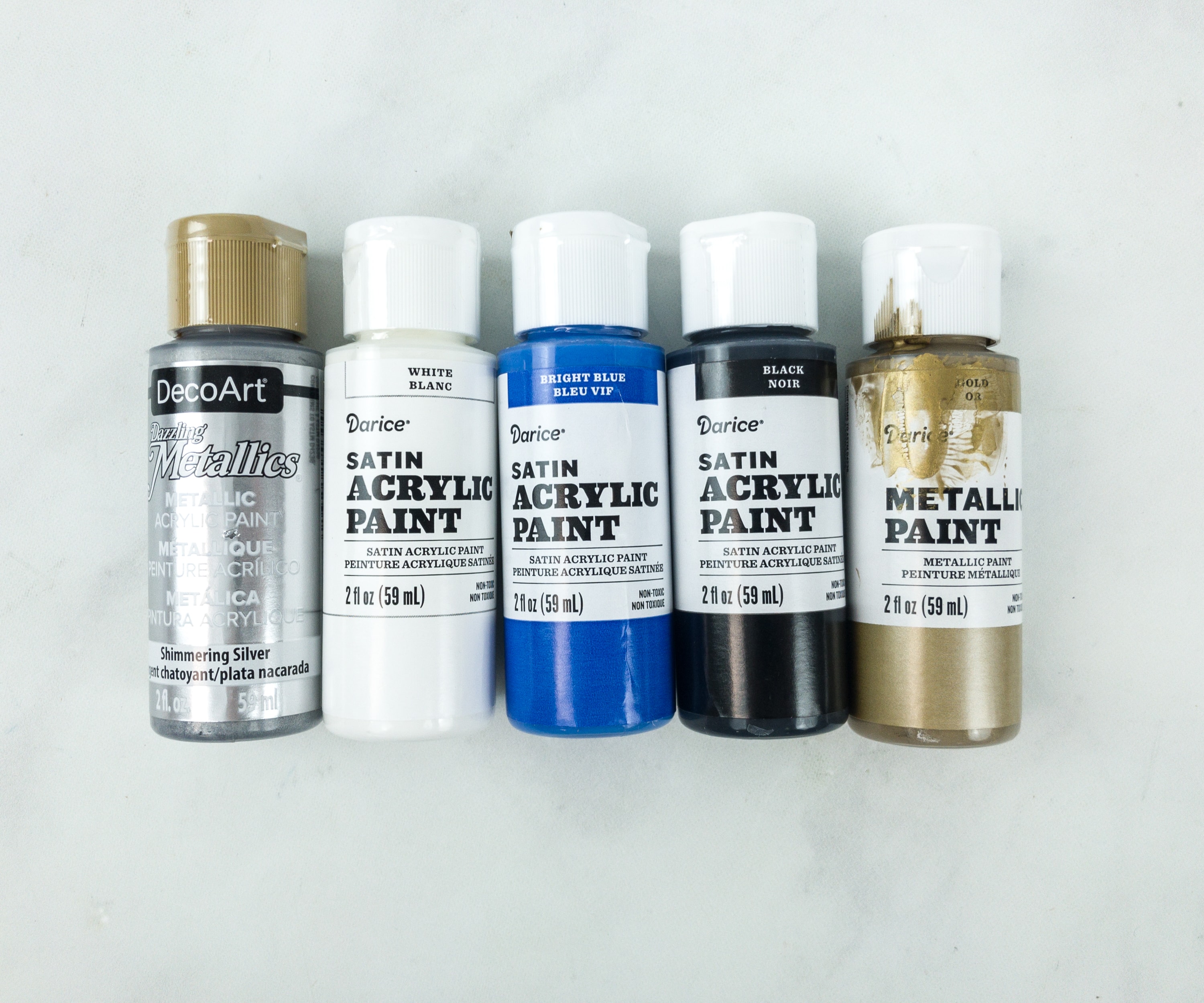 Of course, the project won't be complete without the paint. The ones we received are in metallic, white, bright blue, black, and gold.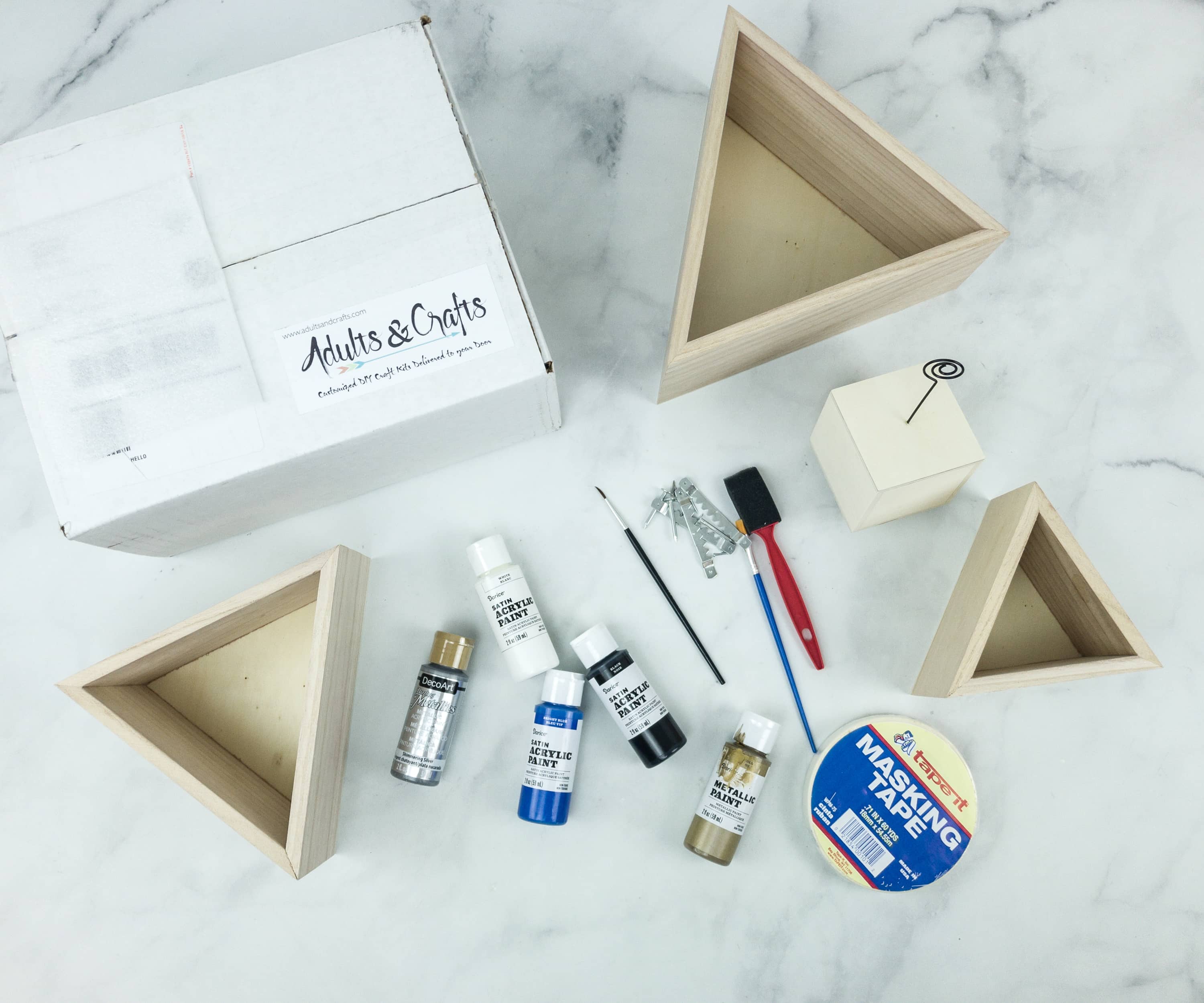 Everything in the box!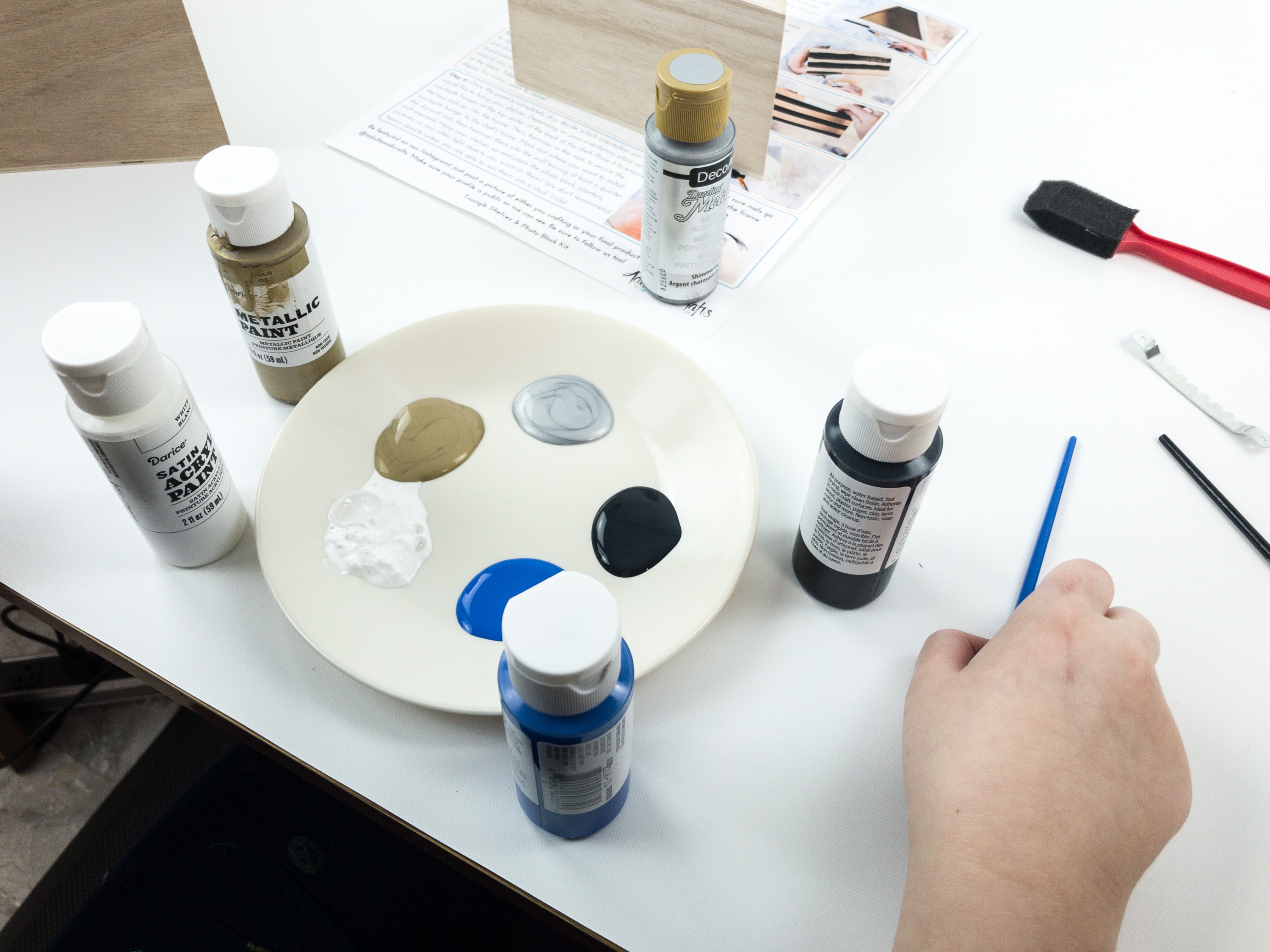 It's time to start with the project! First, we poured a portion of each paint color on a plate, creating a palette.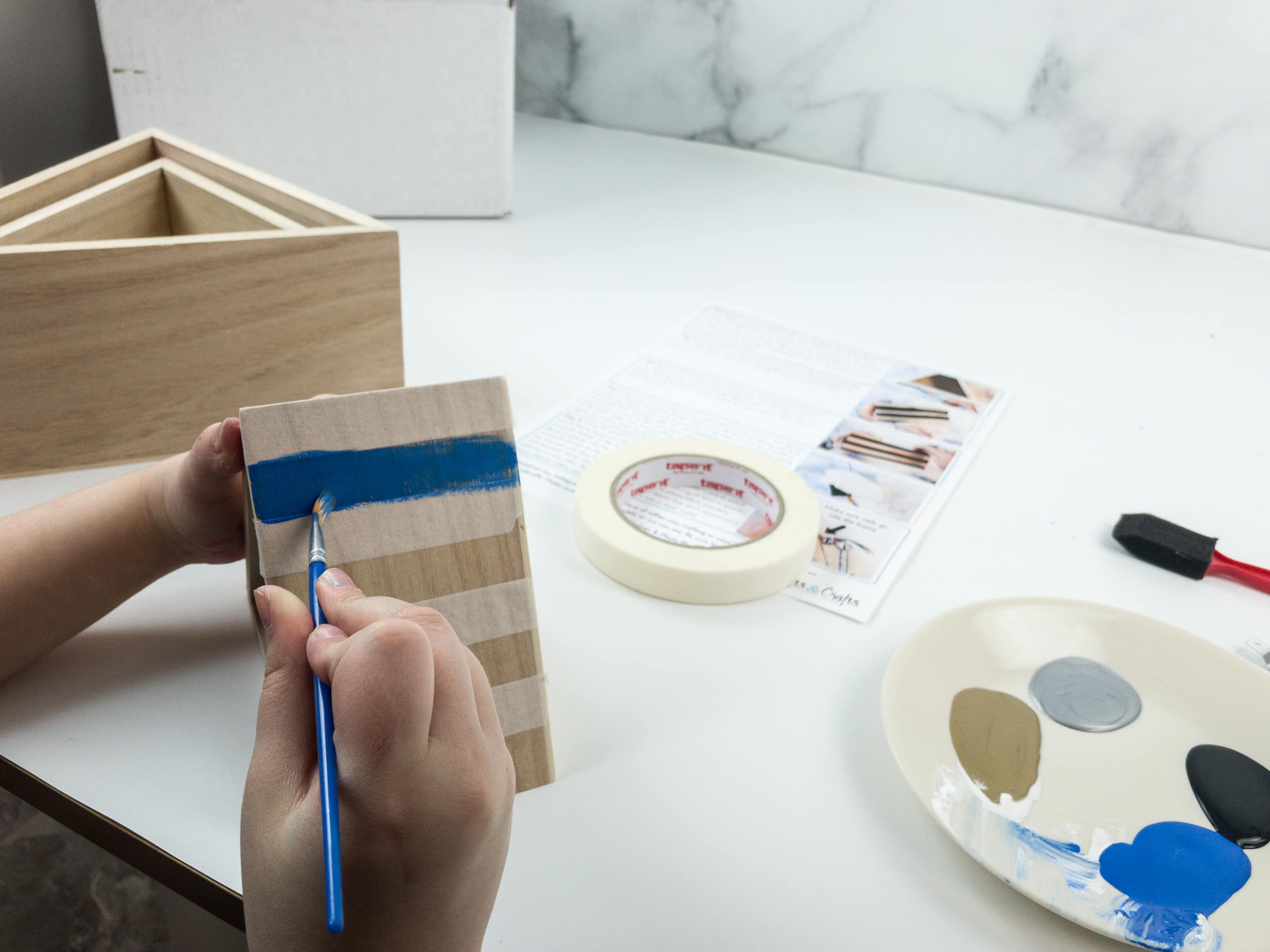 Then, we started making striped patterns in alternate colors. We used the masking tape as a ruler to prevent the colors from mixing up and achieve a perfect width for each stripe.
The tapes worked just fine, but we had to remove them almost immediately because they can leave a sticky residue if left on for too long.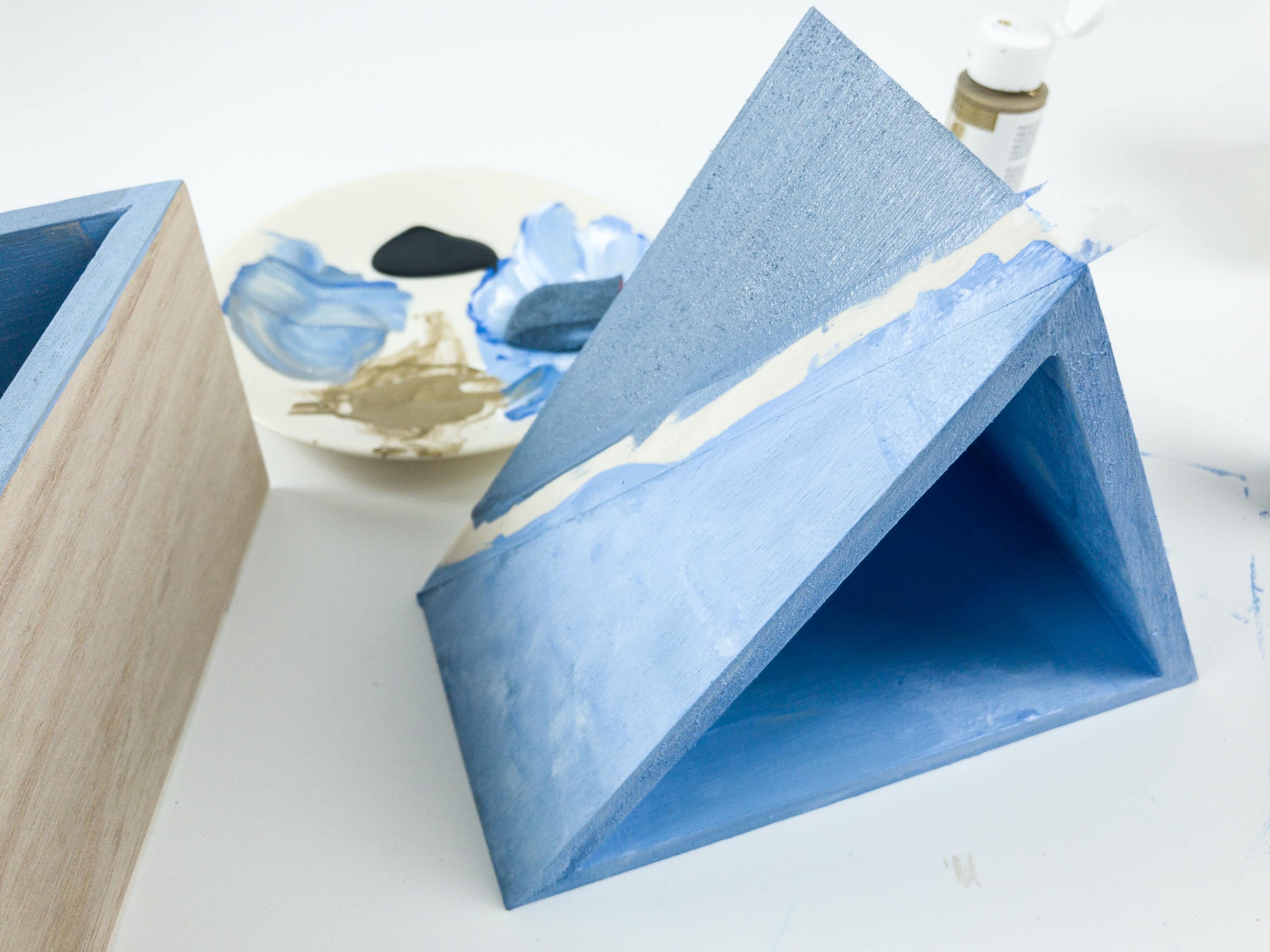 After we finished with the smallest triangle, we started working on the medium one. This time, we made a diagonal pattern and a lighter shade of blue.
However, for an optimum effect, we decided to use a single color for the biggest box. The soft blue shade makes a much bigger interior. Amazing!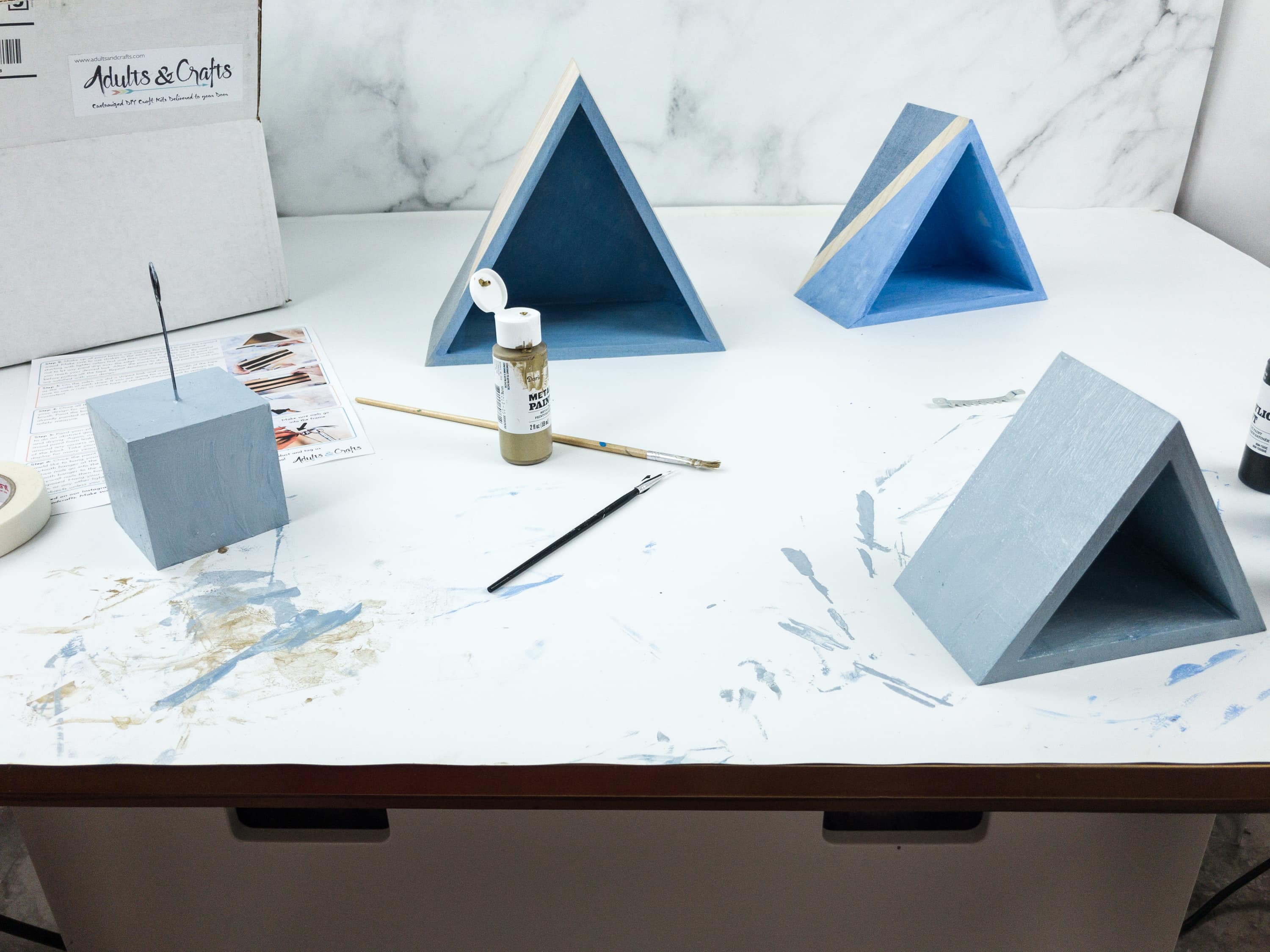 The workplace looked messy after, but we had fun working on it!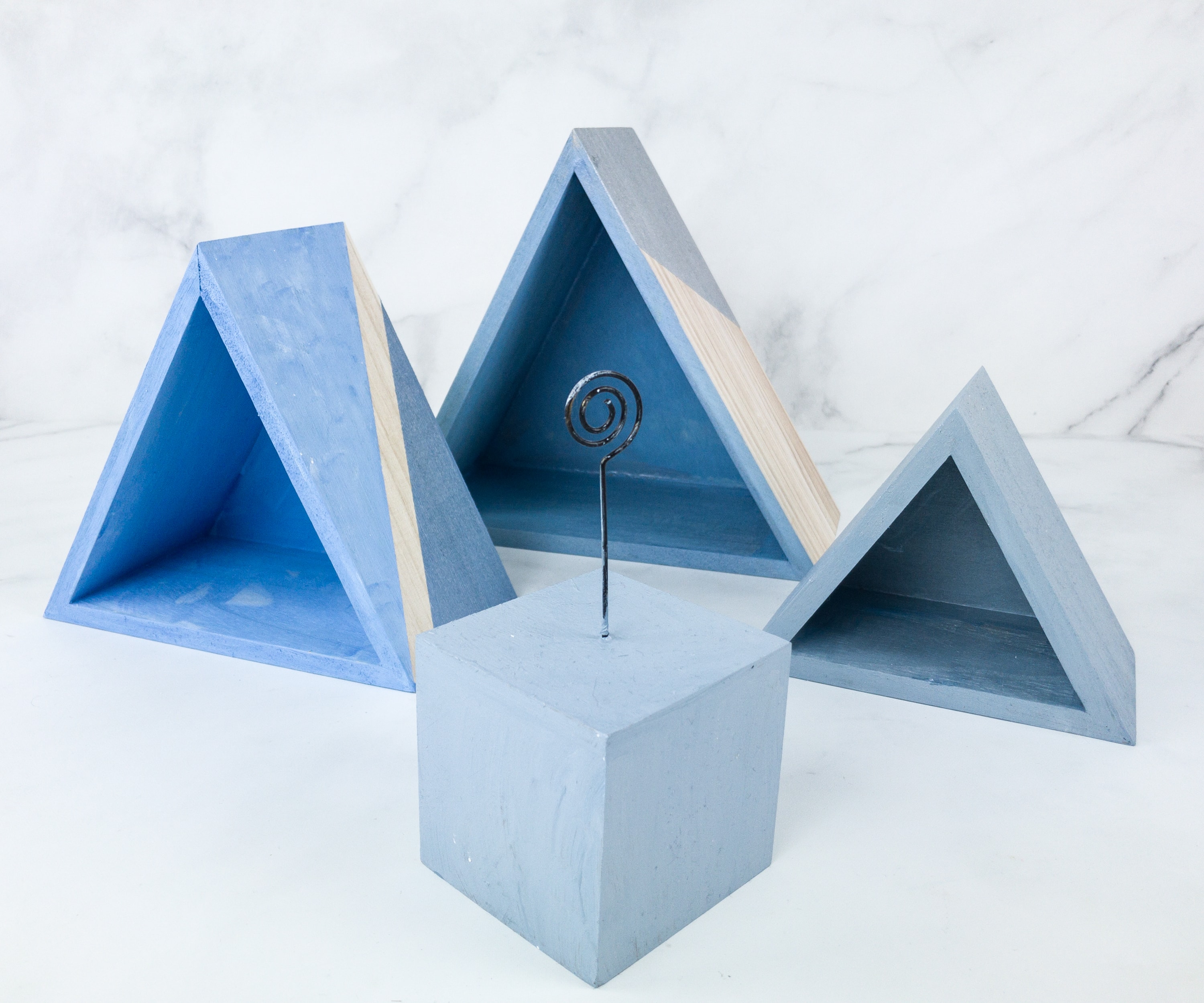 After painting the triangles, we waited for it to set and dry before we assemble and hang them.
Here's the final product! It looks fantastic, and my kids are already excited to place some of their small toys inside it for display.
It was a success! Though we encountered a few hiccups along the process, we still managed to get a great result. We were also happy with the colors we chose for the shelves because they look so clean and fresh, allowing our furniture to take center stage. DIY products are really an effective way to exhibit creativity and precision. Overall, we had fun with this box and we recommend it to any individual or family who loves working on crafts! Plus, I think the blue was an inspired choice – different and allowed for tons of mixing of colors!
What do you think of this month's box?