Waldo is a subscription that delivers high-quality daily contact lenses direct to customers through online shopping. They aim to make premium lenses affordable by taking less margin and cutting out the middle man in the manufacturer to contact lens wearer process. Start your free trial and receive enough lenses to wear for 10 days by paying $4.95 for shipping. Plans start at $36 per month.
High-quality daily contact lenses without the hassle or price tag. More savings + more freedom = happy days.
DEALS:
Get the Eyecare Starter Kit for just $7 (worth $50) + $2.95 shipping! No coupon needed, just use this link to subscribe!
Get 10 pairs of daily contacts for FREE and just pay $2.95 in the US shipping! Use this link to sign-up.
You can choose to start your subscription by EITHER getting the Waldo Starter Kit for $7 OR getting the 10-day lens trial deal. Your next box will include 30-day supply of lens for $18 each + FREE Shipping. Easily modify, pause or cancel your subscription and tailor it just to your needs. It's no commitment and totally hassle-free. It's super simple and money-saving with expert-endorse high quality lenses to keep your eyes healthy. Waldo's in-house opticians will answer any question you might have about your eyes.
When you sign up for Waldo they will ask for your eye doctor's name so they can confirm the prescription. It is pretty quick and I received my contacts in a very timely manner.
I received a card…
…welcoming me to Waldo.
I received a small pamphlet.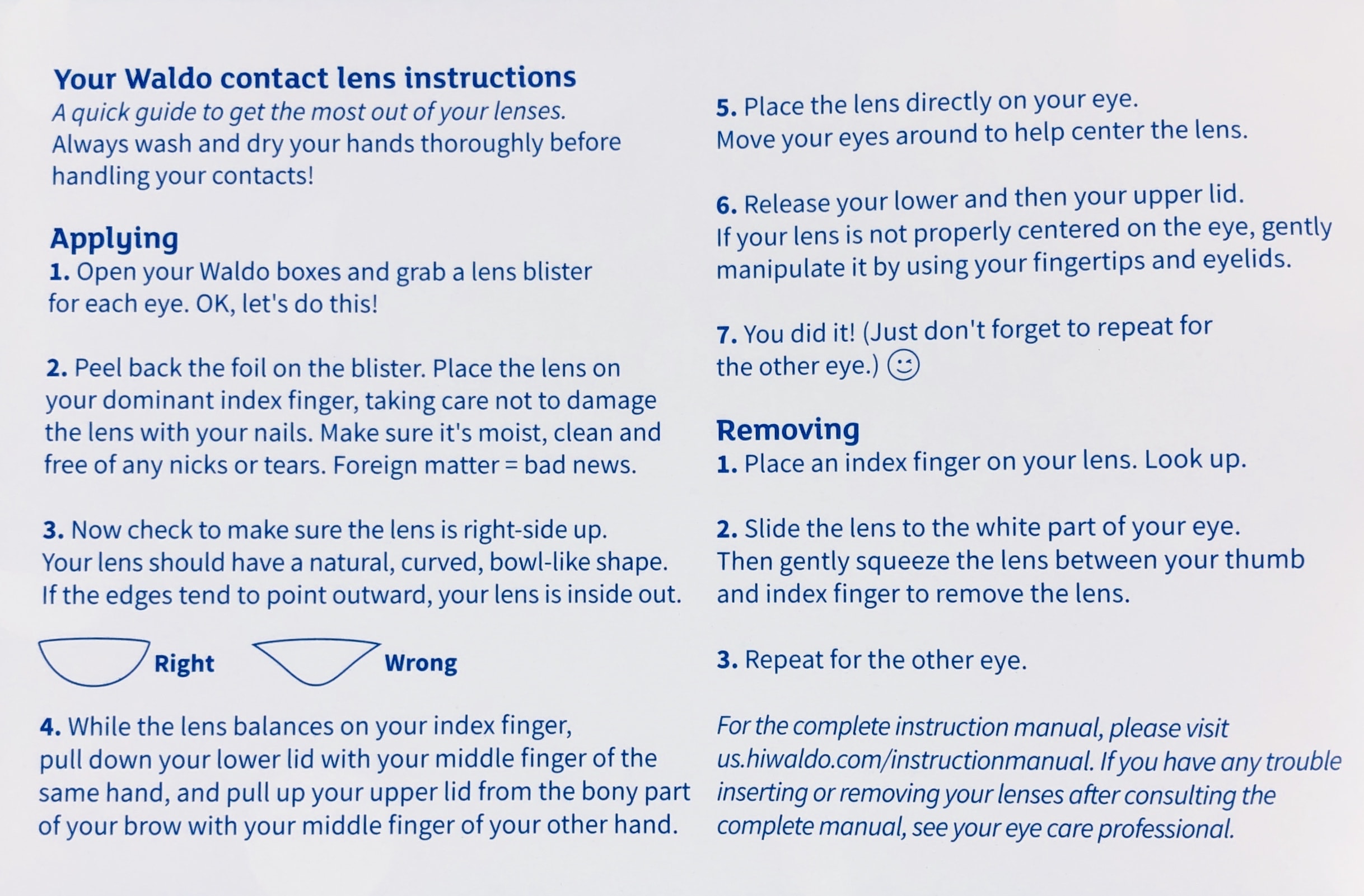 Inside I found important information.
I didn't know that contacts had UVA & UVB protection, that is good to know!
I received two boxes, one for each eye.
The contacts are for my daughter, and she has the same prescription in both eyes, still, I was expecting to see "R" and "L" on the boxes and hope that they do that for prescriptions that are different.
Each box came with 10 lenses.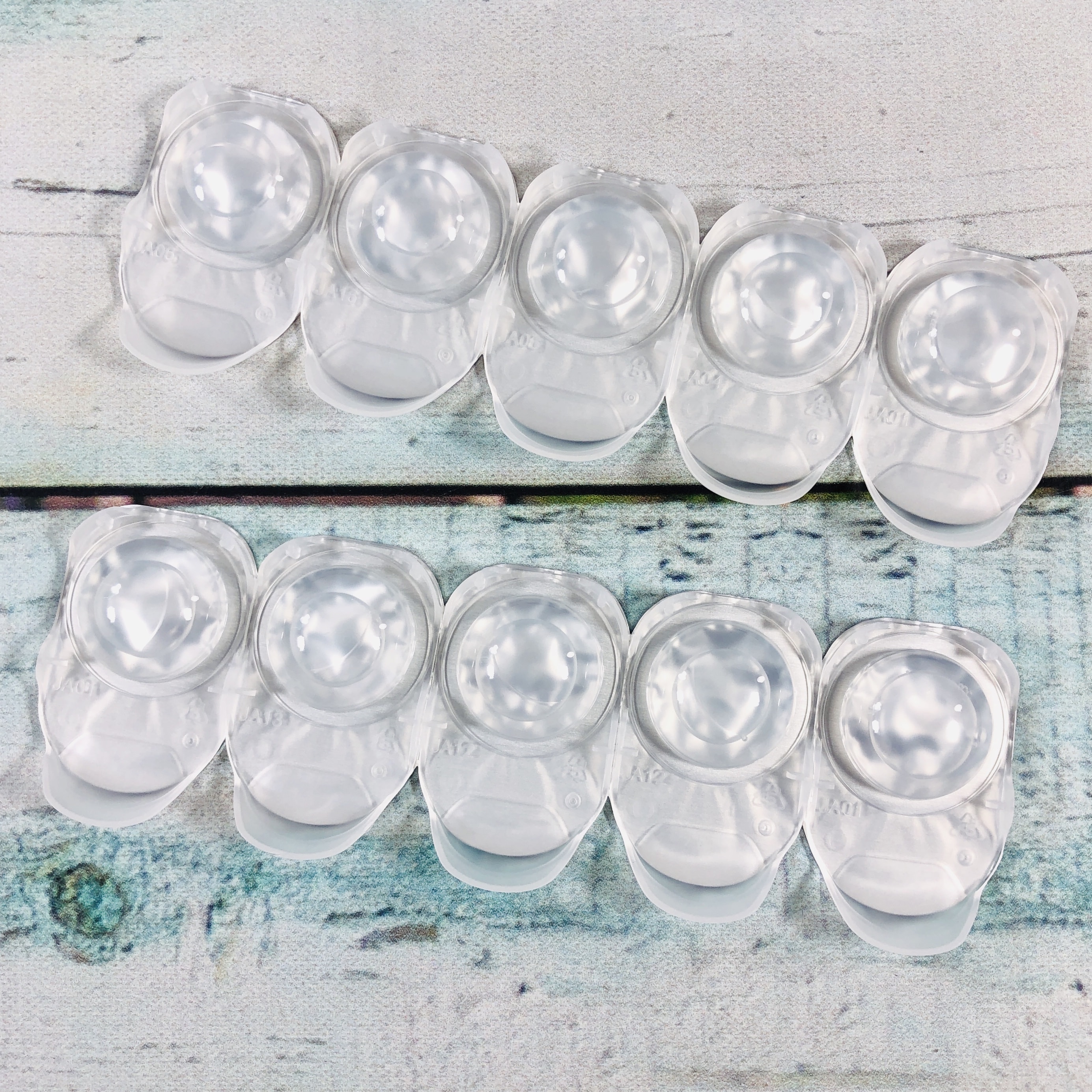 The lenses are already in saline solution and when you remove the lenses before bed you can just throw them away, no soaking in additional saline needed. In fact, they must be thrown away, these are not meant to be worn more than once.
Karina wore the lenses and told me they felt like lenses. I realize that's not very helpful but from a younger person you have to sometimes read between the lines! Upon further questioning she said they were comfortable and worked well, she could see fine, and they didn't bother her eyes. I think it was an easy way to receive contacts, they were super quick, and Waldo was easy to contact when I had some questions. Dailies are certainly easy to use, no need to worry about cleaning them or when to change them out, and if you travel a lot or maybe have a kid who wears contacts and needs a set for summer sleep-away camp, these would be perfect.
Are you getting Waldo too?