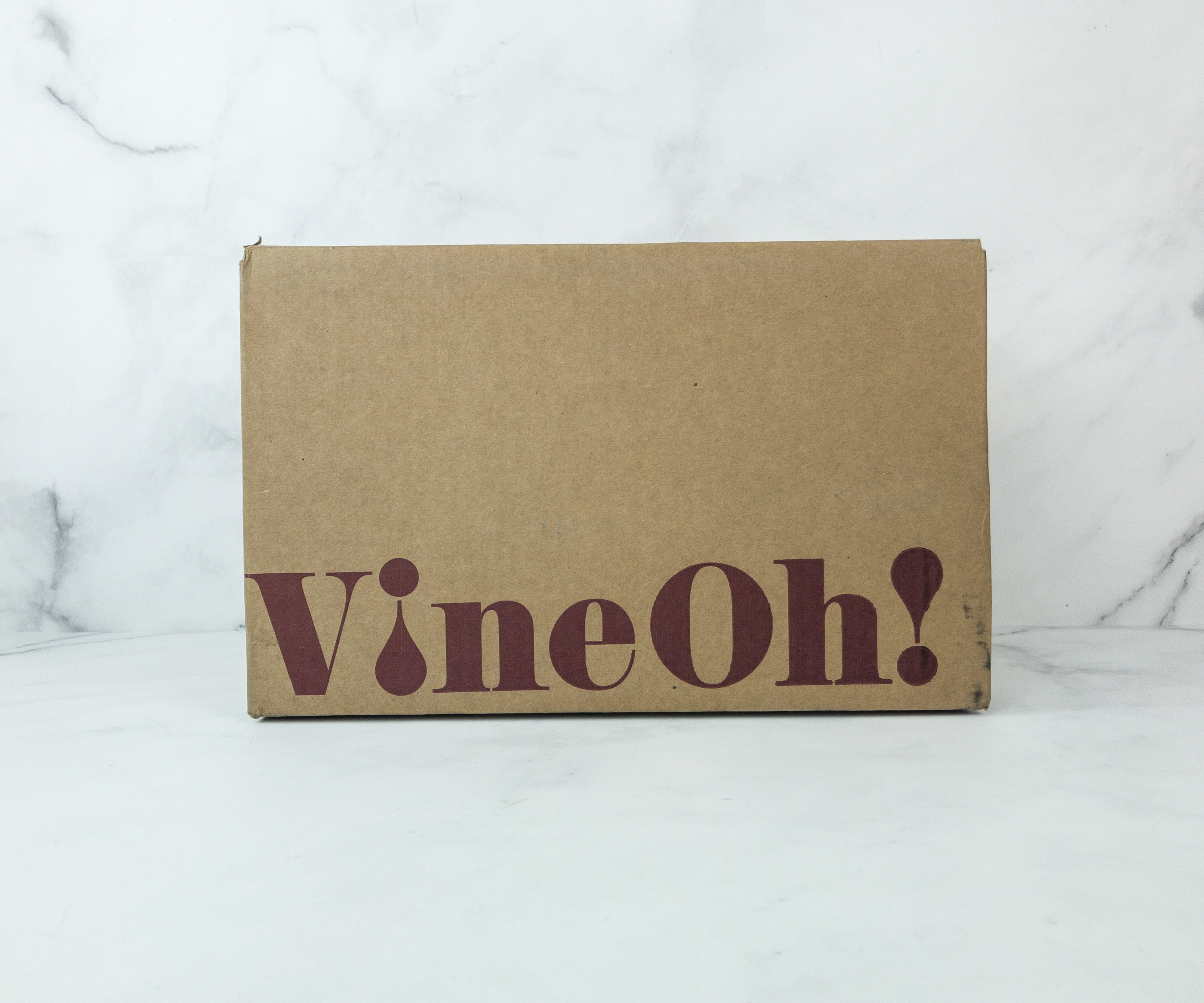 Vine Oh! is a new quarterly subscription box and one of the first wine subscription boxes to include lifestyle items for women. Each seasonal box will include 2 bottles of wine (either whites, reds or both), plus full-size items that are fun, rejuvenating and delicious. Every box will have a retail value of $120 or more!
DEAL: Save $10 off + FREE extra bottle of wine + FREE glass water bottle + free Shipping on any Oh! Now! Box. Use coupon code HELLOWINE.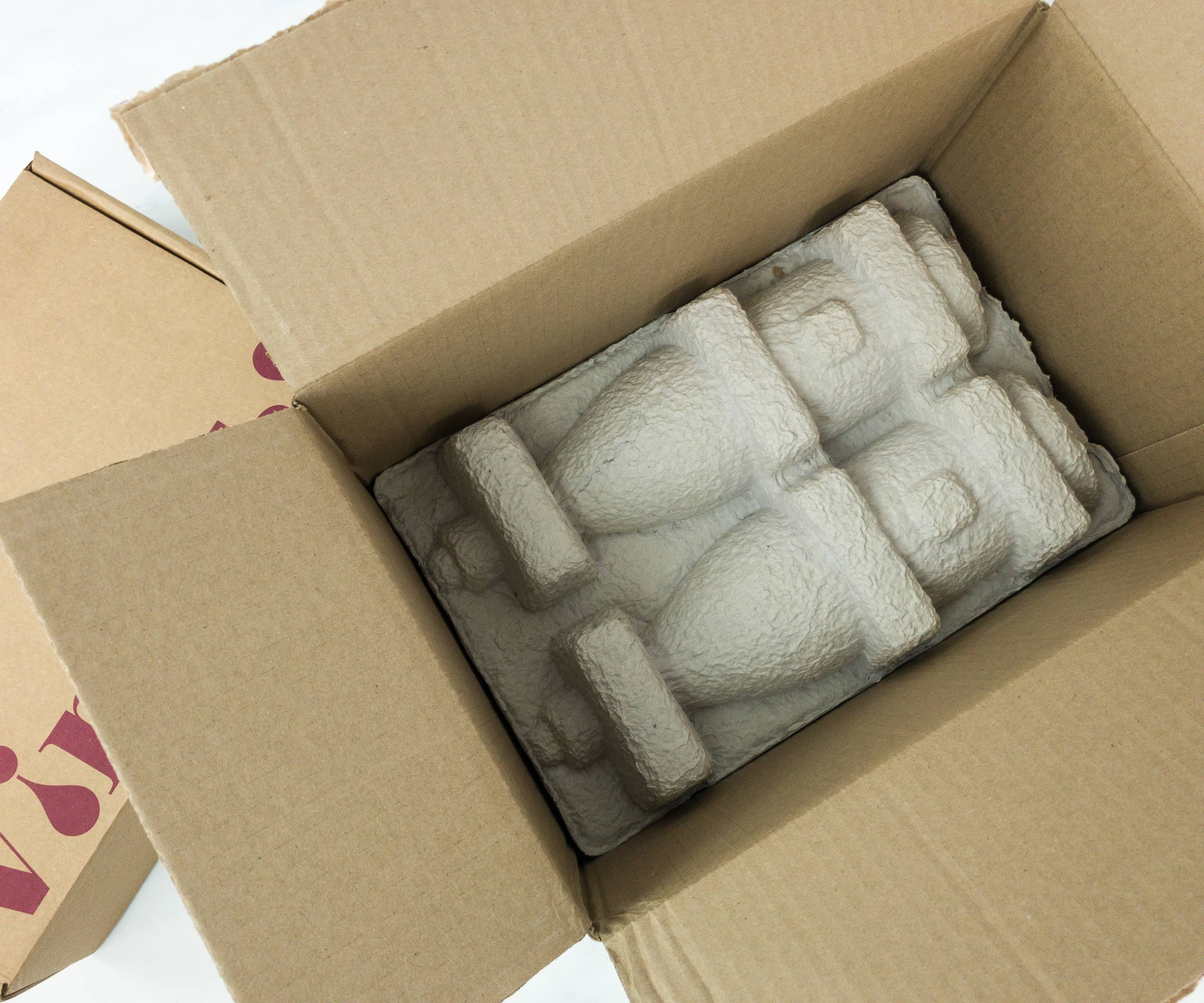 At the bottom of the box, you will find two bottles of wine carefully stored in a cardboard wine shipper to prevent breakage during transport.
The wine bottles arrived in perfect condition!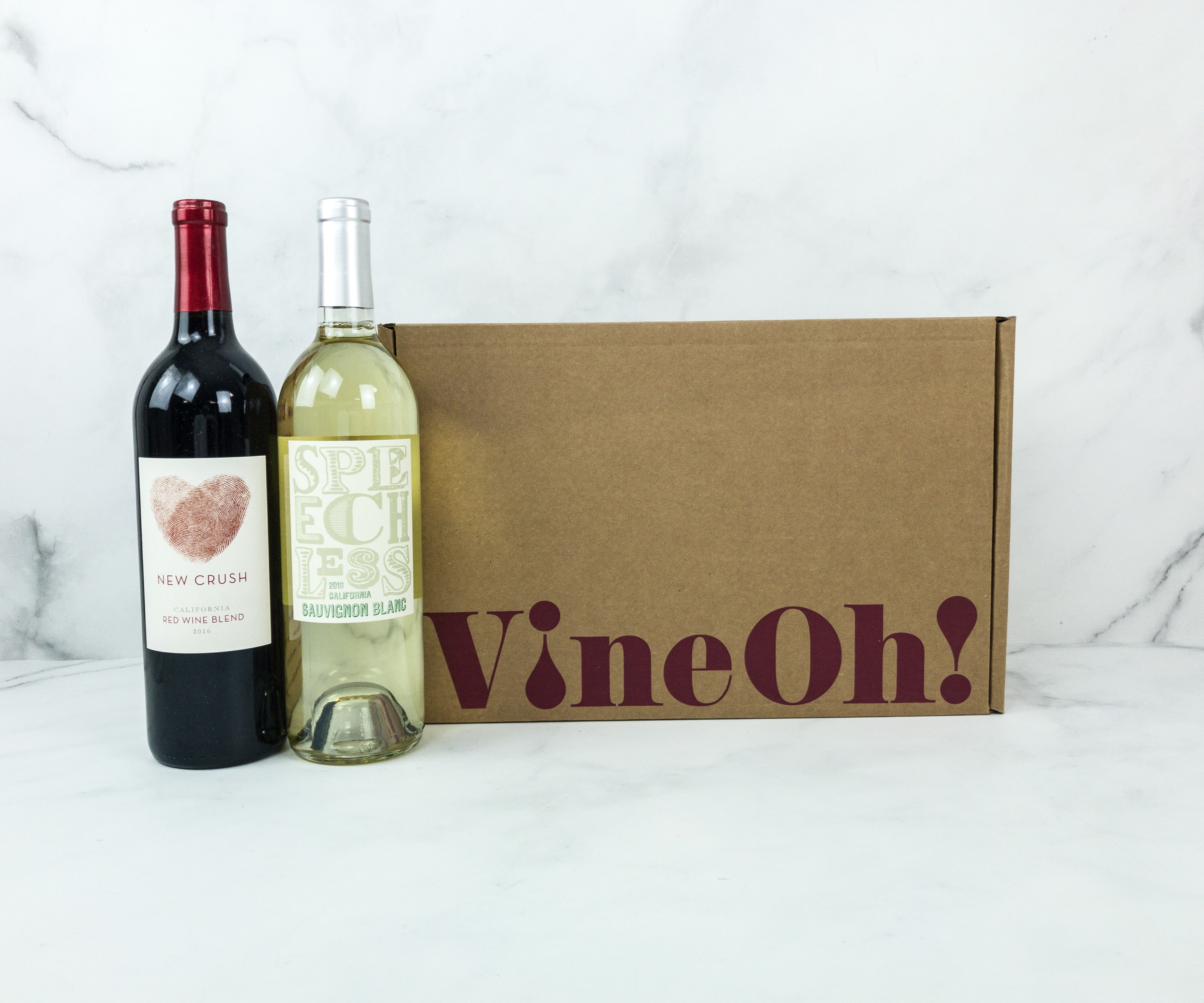 All the wines this quarter!
There's an information card from Vine Oh!, which explains about their wine selection and why they love their wines.
For this month, I got one bottle of red wine and one bottle of white wine!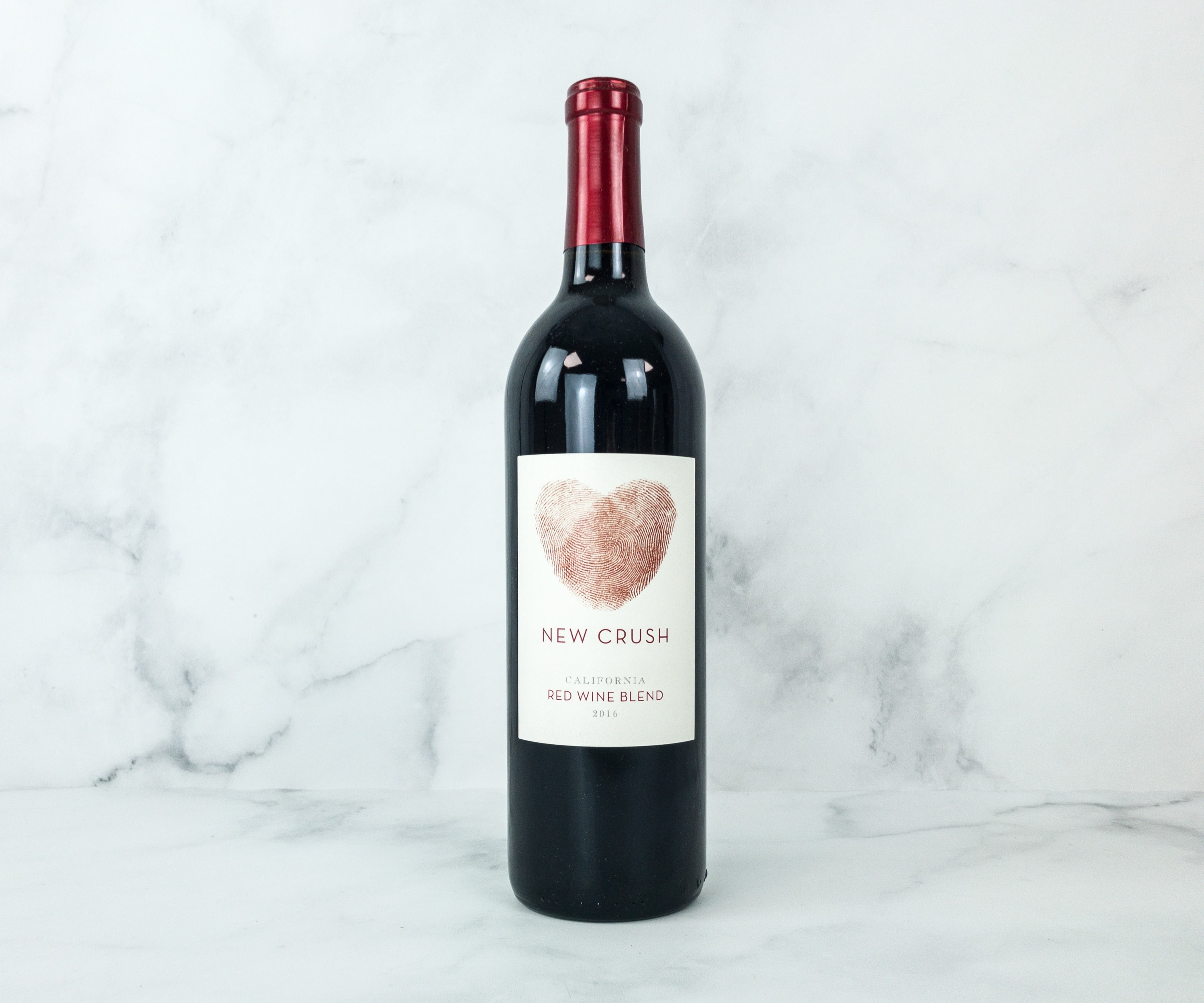 New Crush 2016 California Red Wine Blend ($17) This bottle of red wine easily captured my interest. The notable fruity flavor, the mild oakiness, the hint of cedar, and the right amount of sweetness are intriguing to the palate.
The breadth of wines under this red blend is a cause for celebration! It's a great choice for the cellar, a casual night in or to bring to a dinner party.
Speechless 2016 California Sauvignon Blanc ($22) The next bottle is white wine with the interesting mix of Asian pear, star fruit, some lean lemon citrus notes, and subtle hints of fresh coconut sea salt and Thai basil.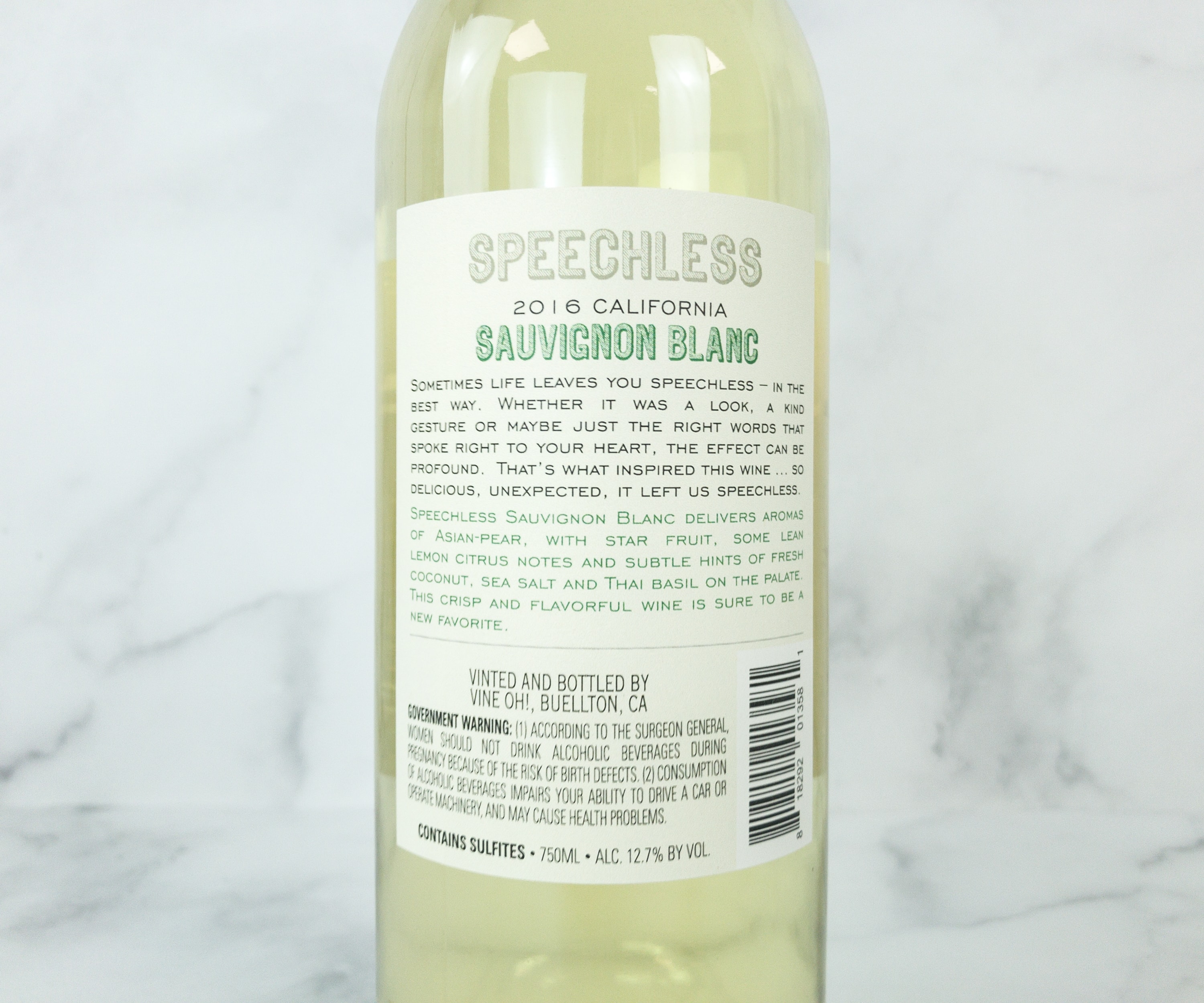 It's smooth, tarty, but not that bitter. It's also light enough with a mild, sweet after taste. This crisp and flavorful wine really left me speechless!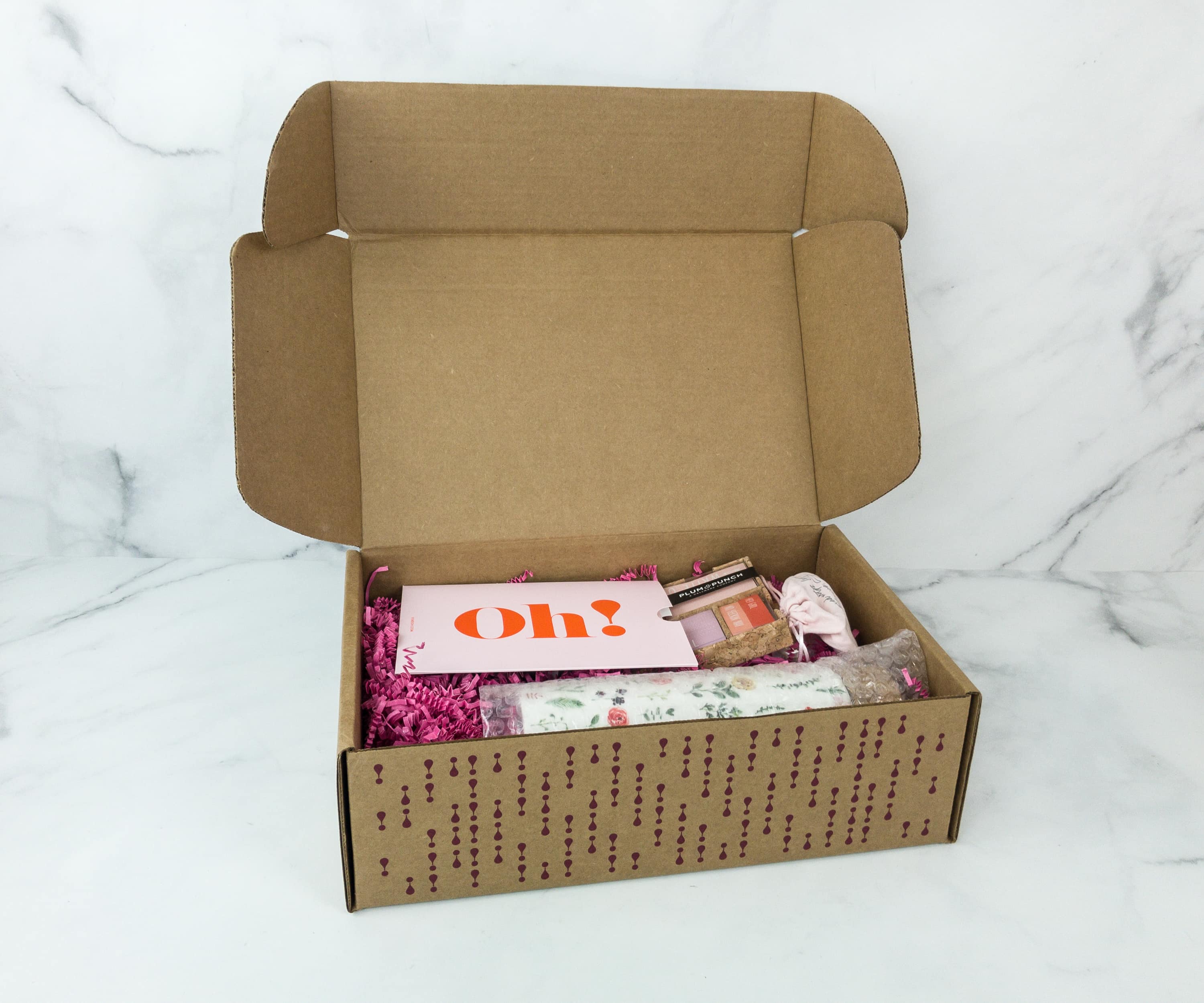 The other special items were packed in a customized cardboard box.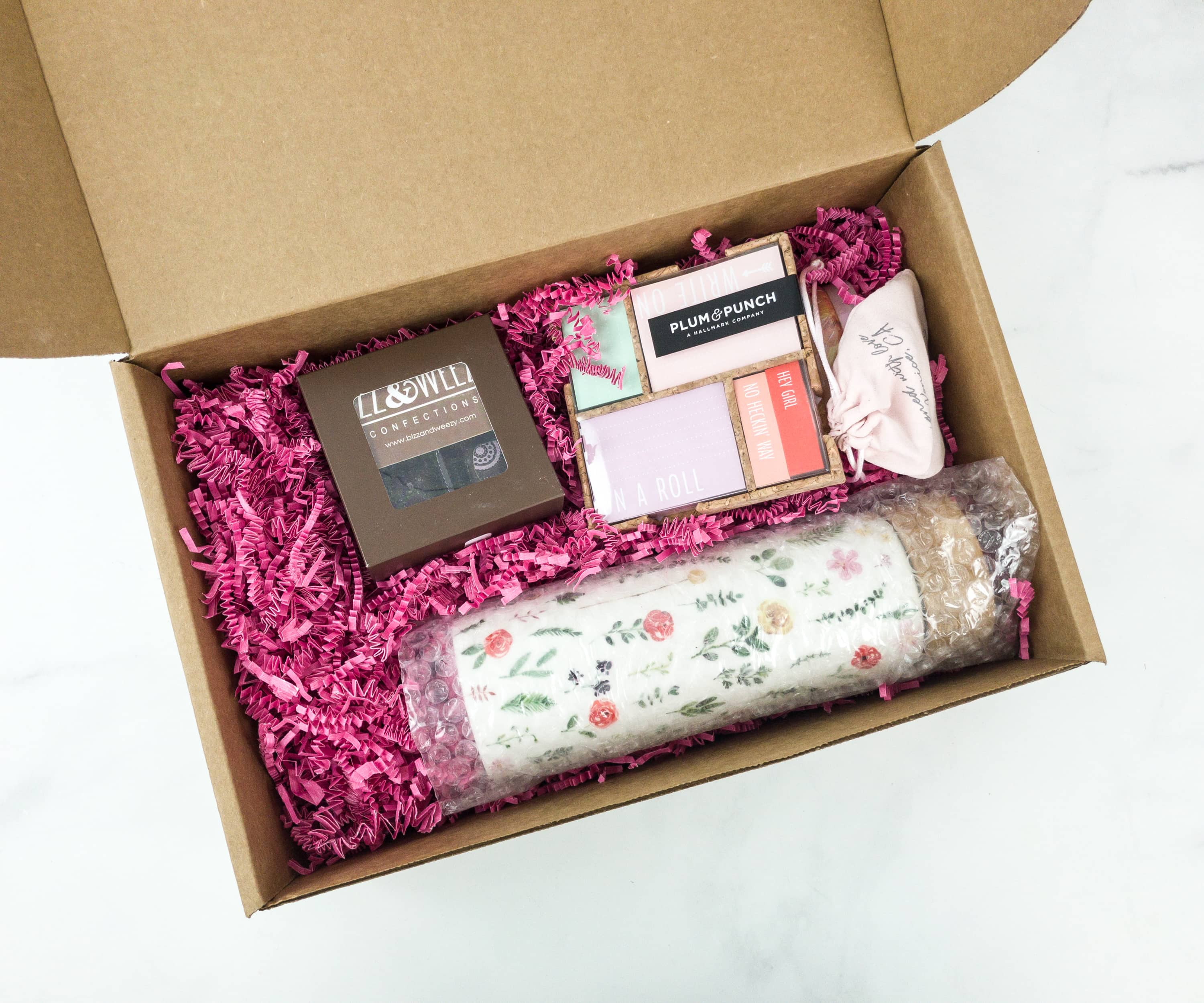 They are neatly stuffed on top of pink squiggles.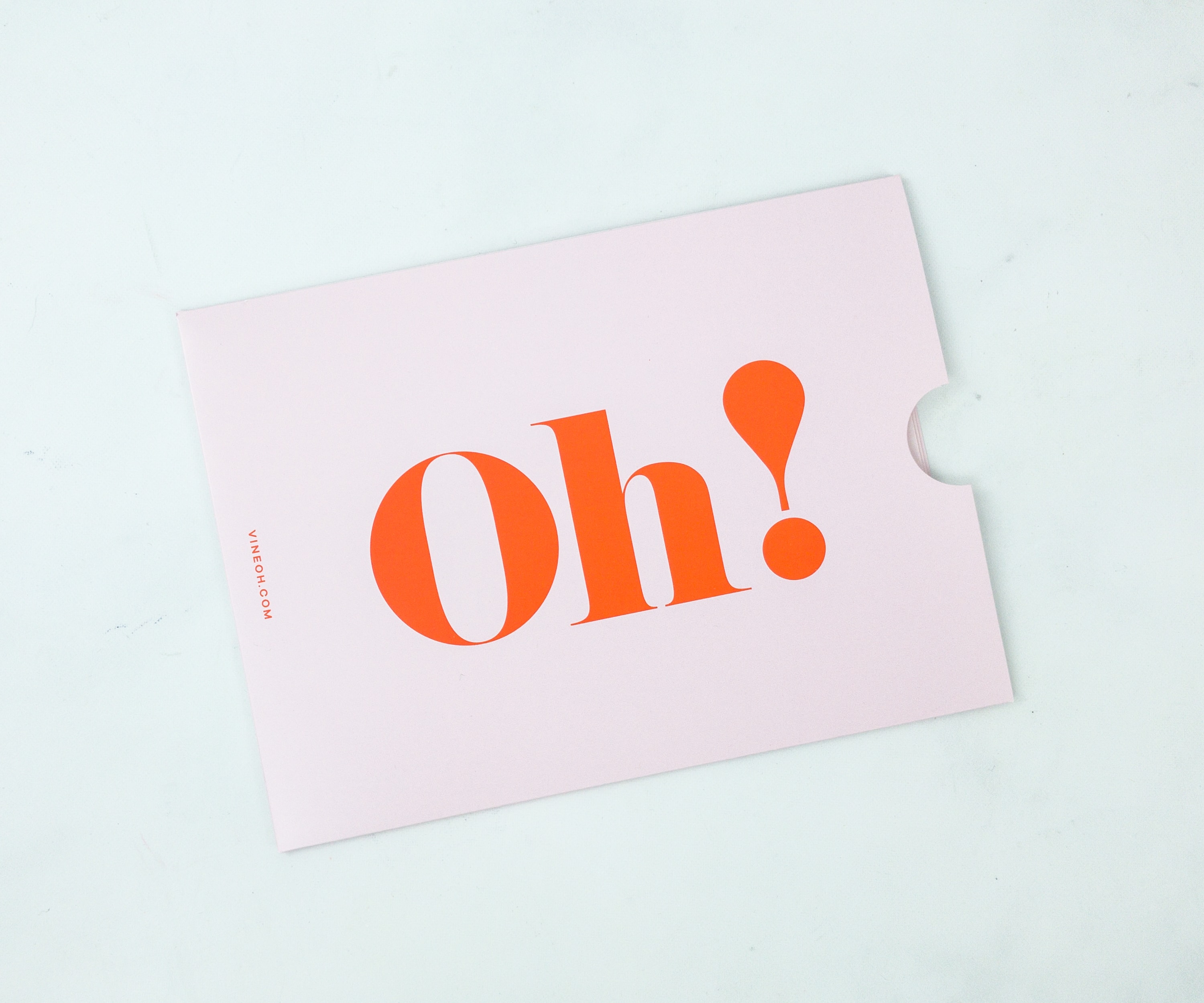 Inside is a deck of info cards tucked in a cardboard sleeve.
The cards look so appealing with the loud pink exclamation point as the brand signature.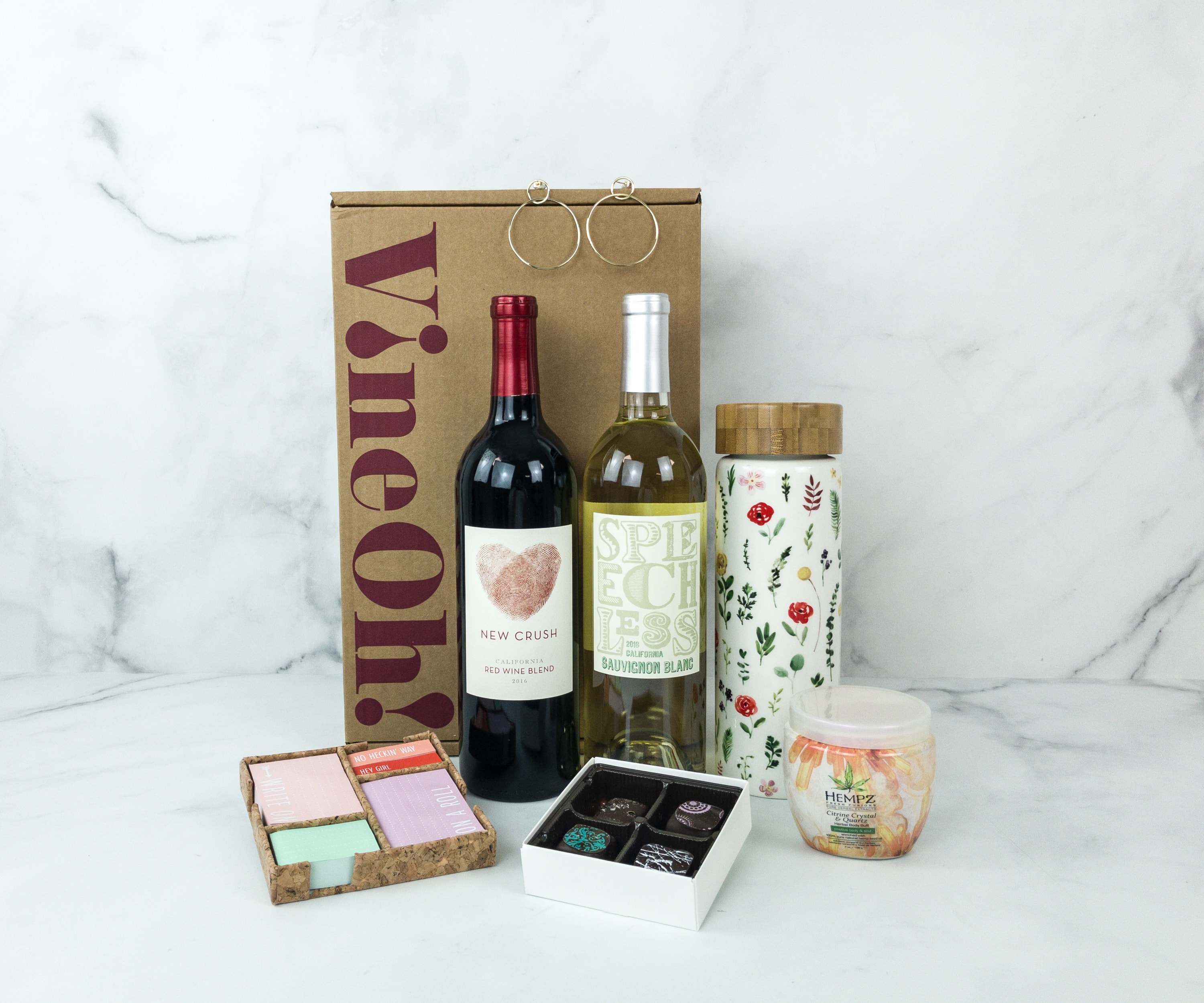 Everything in my box!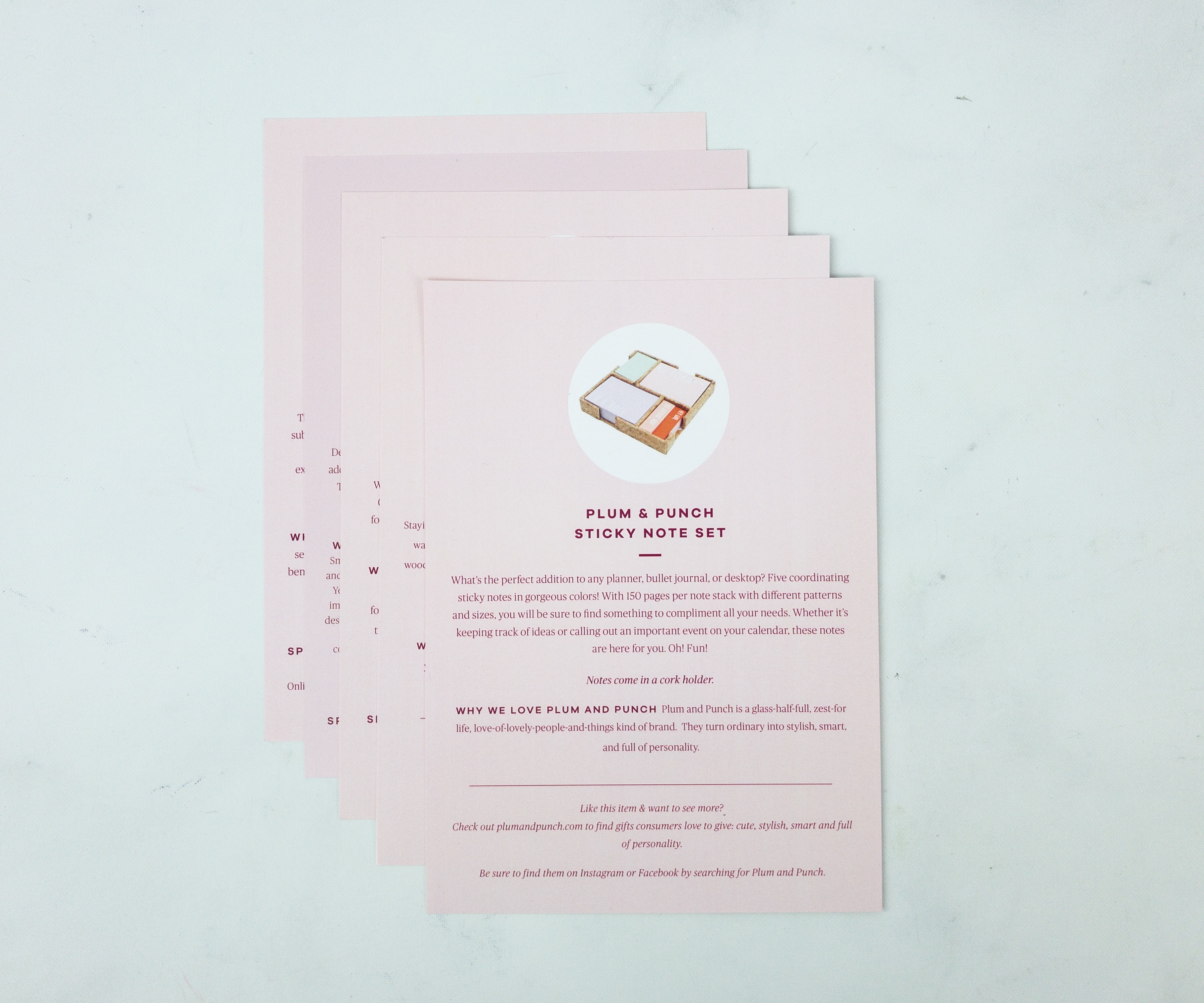 Plum & Punch Sticky Note Set ($12) The first item is a set of sticky notes. These are a perfect tool for organizing my daily tasks and reminders.
The set includes 5 coordinating sticky note pads in varying colors and shapes suitable for different agendas. They can be used as a book page marker or posted anywhere for reminders or important to-do lists.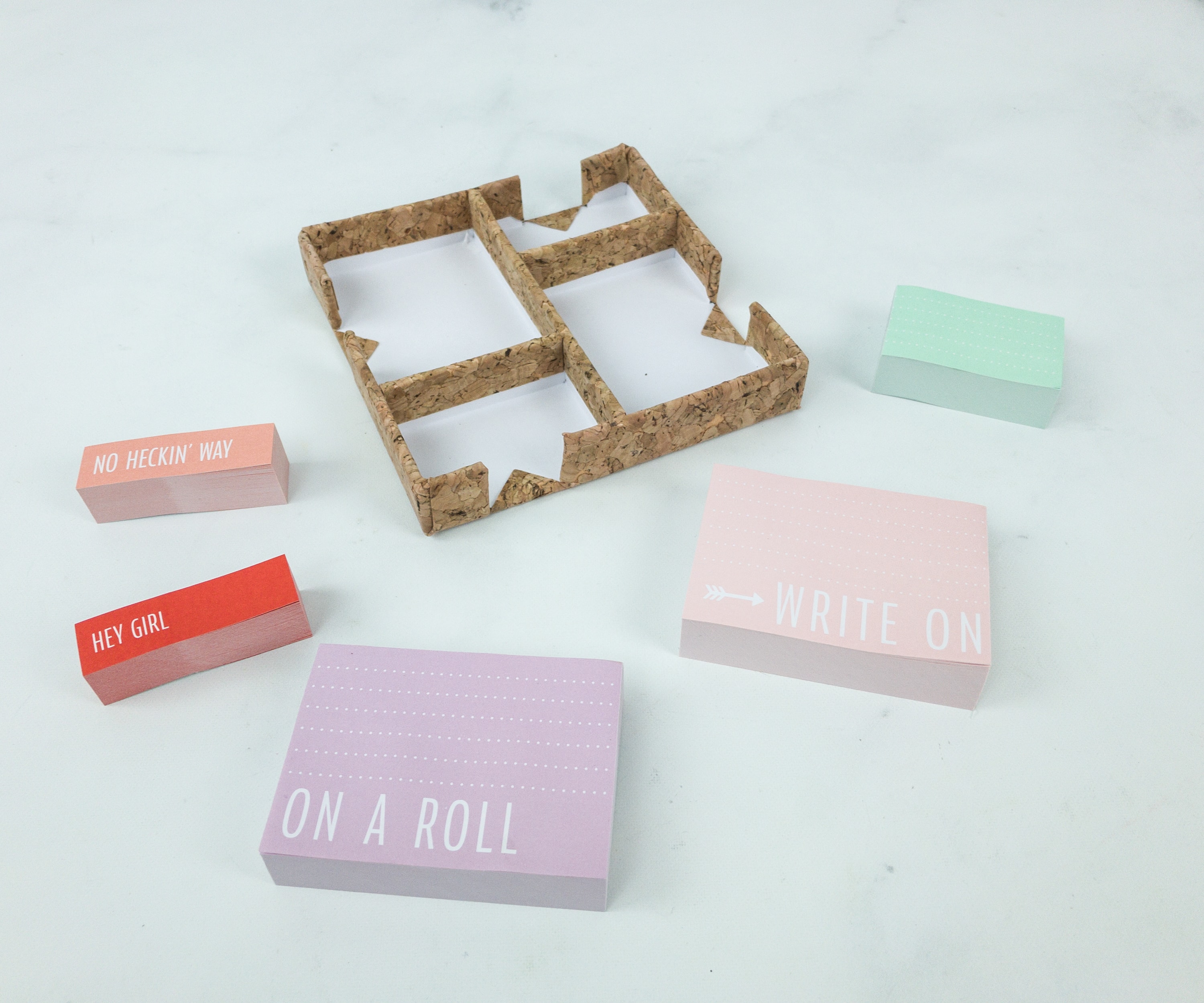 Each pad contains 150 sheets, carefully set in a unique cork holder.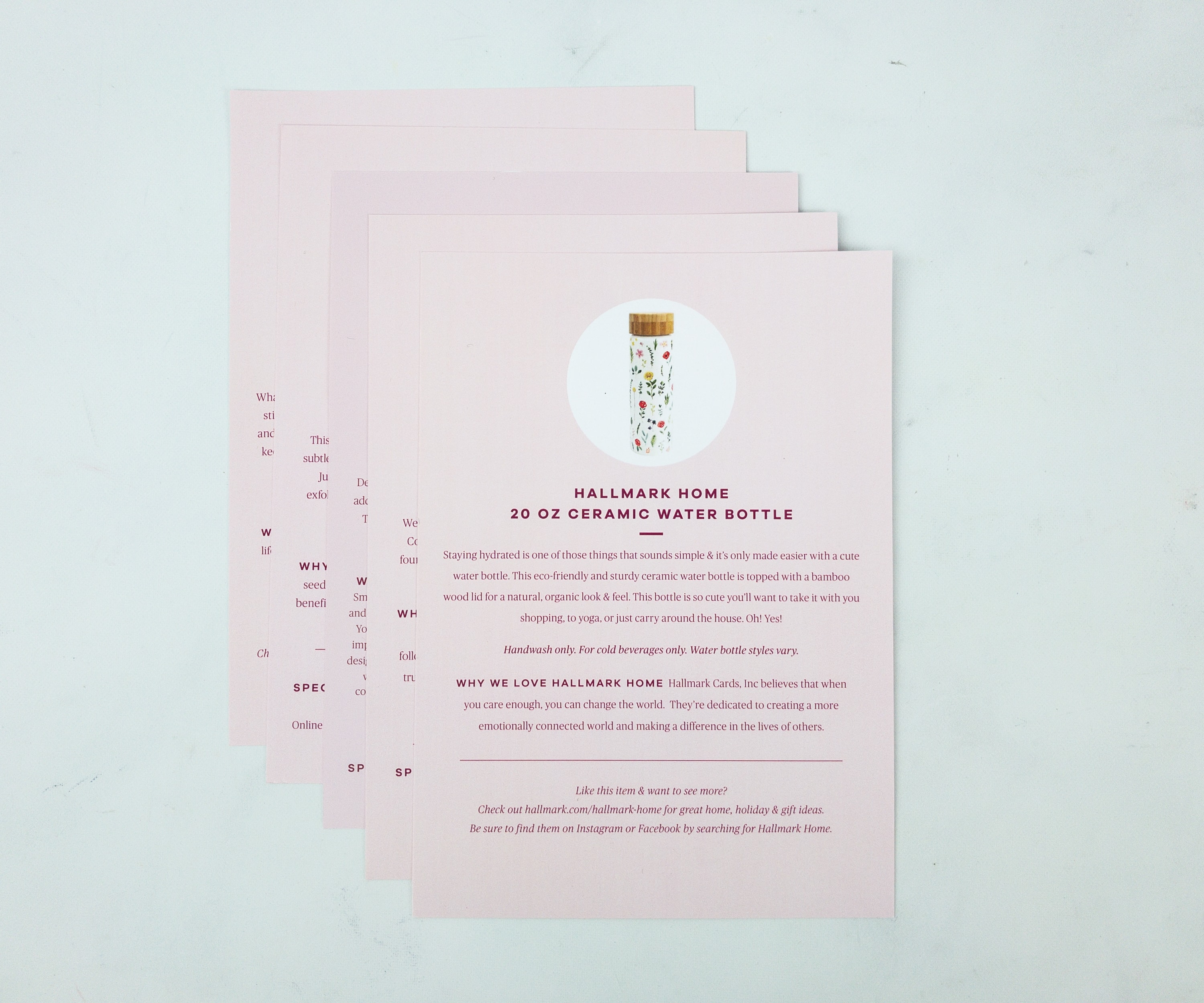 Hallmark Home Ceramic Water Bottle ($12) The adorable water bottle from Hallmark Home is just perfect for spring!
I am so in love with the floral details on the white background. The ceramic material makes it so durable and a good insulator due to its porosity.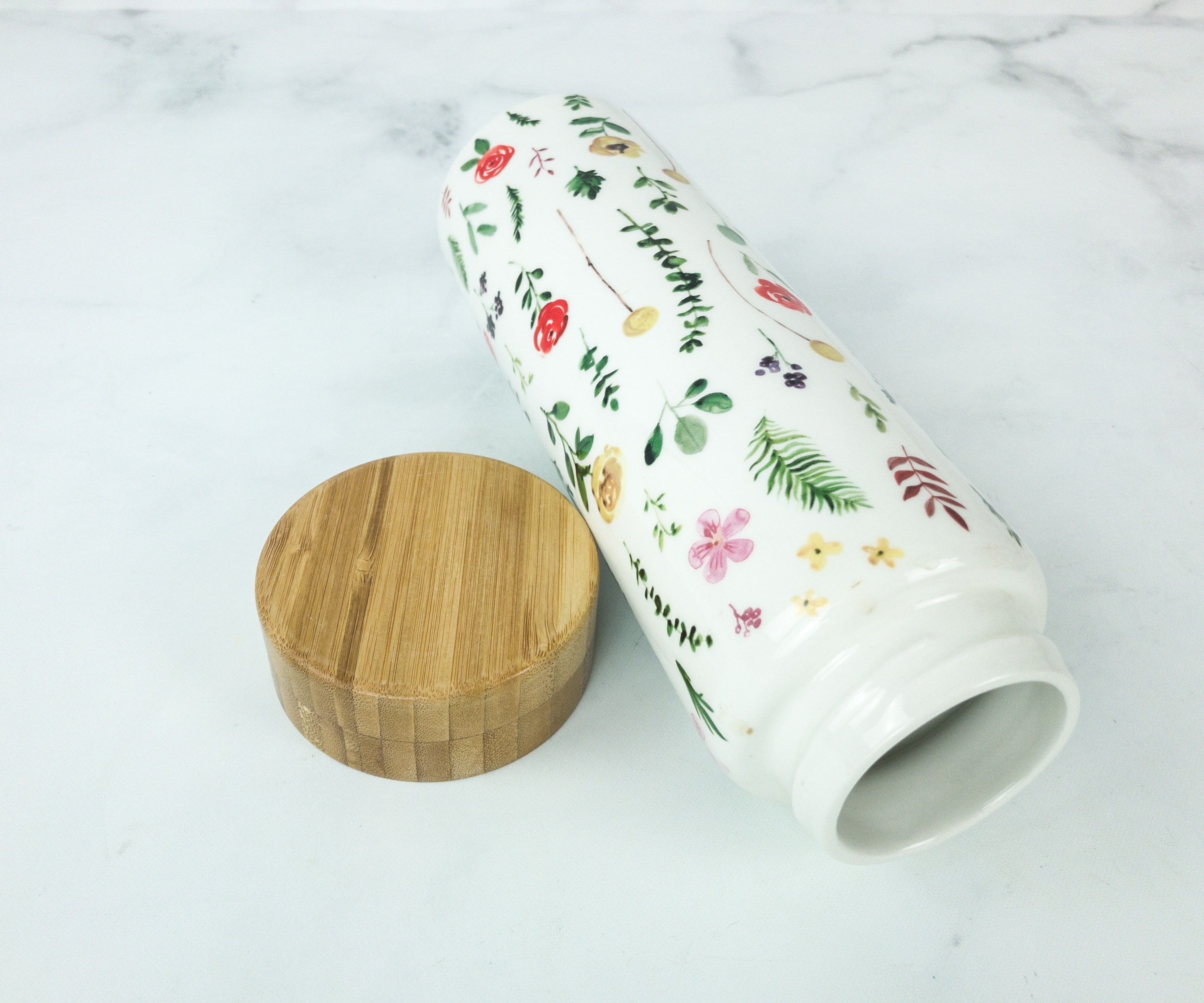 This ceramic bottle features a beautiful, screw-on lid, an organic contrast to its charming floral design with hand-painted styling.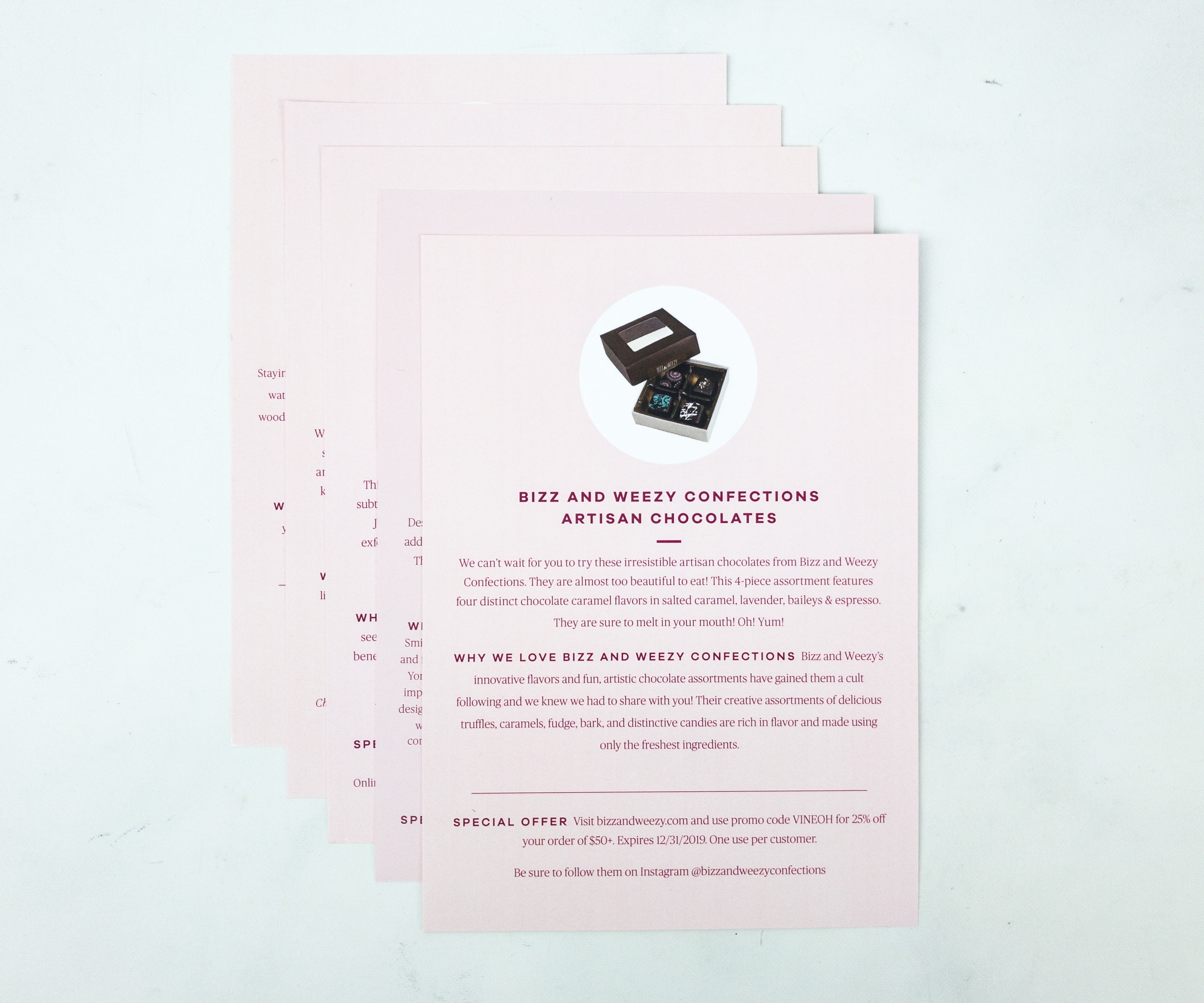 Bizz And Weezy Confections Artisan Chocolates. To pair with wine, they included these artisan chocolates in the box!
The chocolates were packed in a brown box with a transparent plastic window. Peeking through it made me want to indulge in them right away!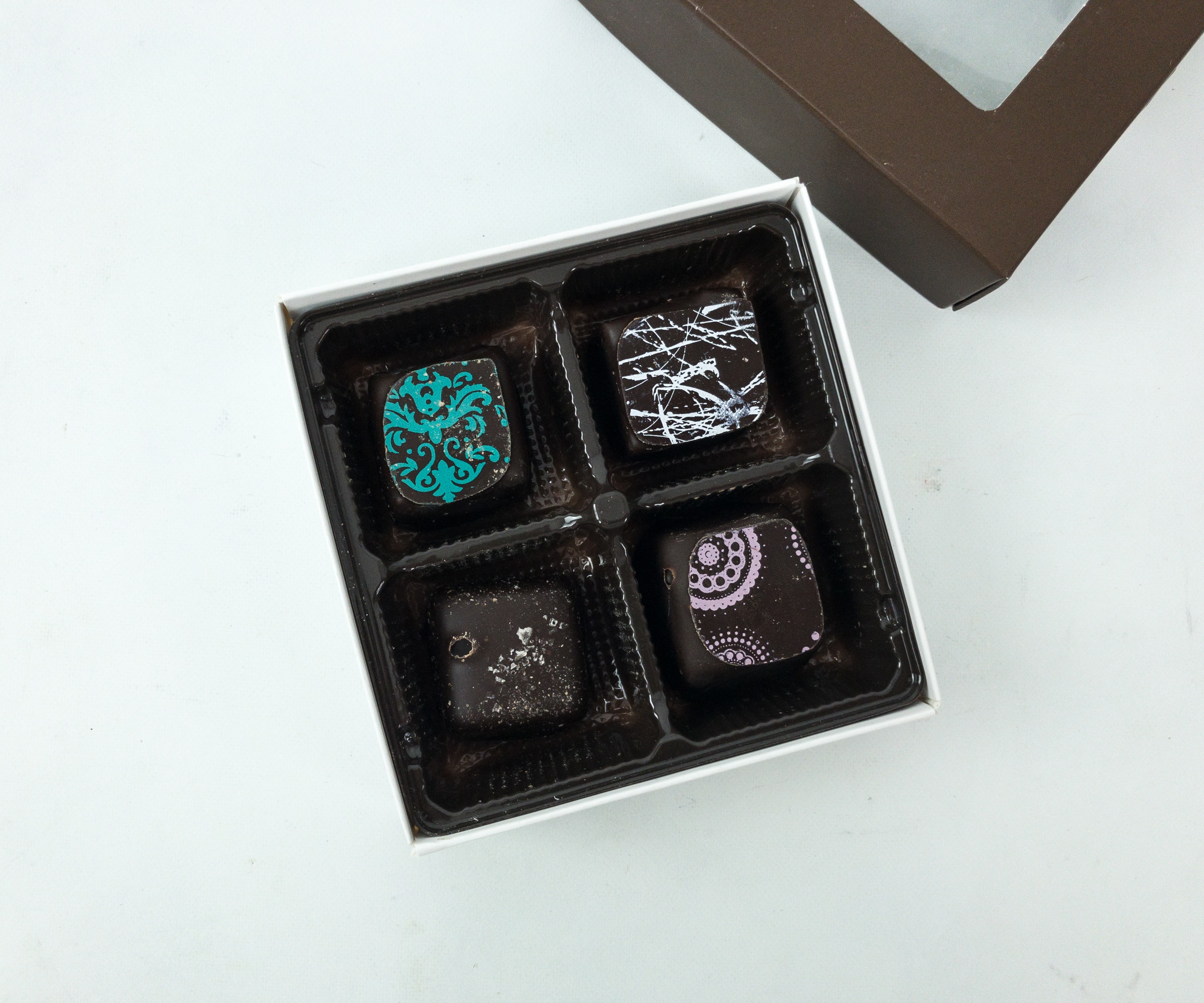 These artisanal, hand-crafted chocolates are so beautifully tempting that they could stand for works of art.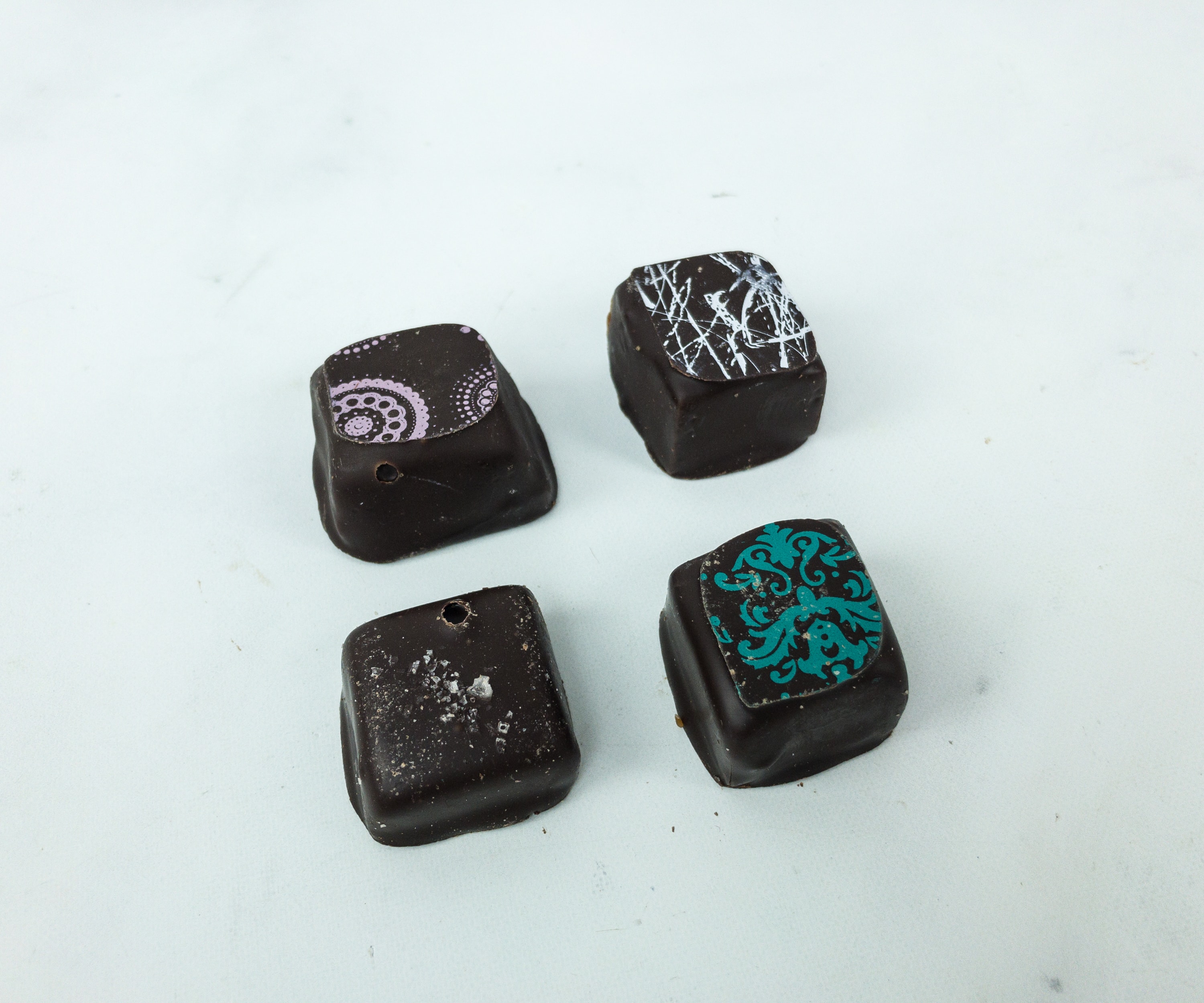 These fancifully designed chocolates are stuffed with different fillings like the smooth, creamy caramel, lavender, Bailey's, and authentic espresso. They melt in the mouth!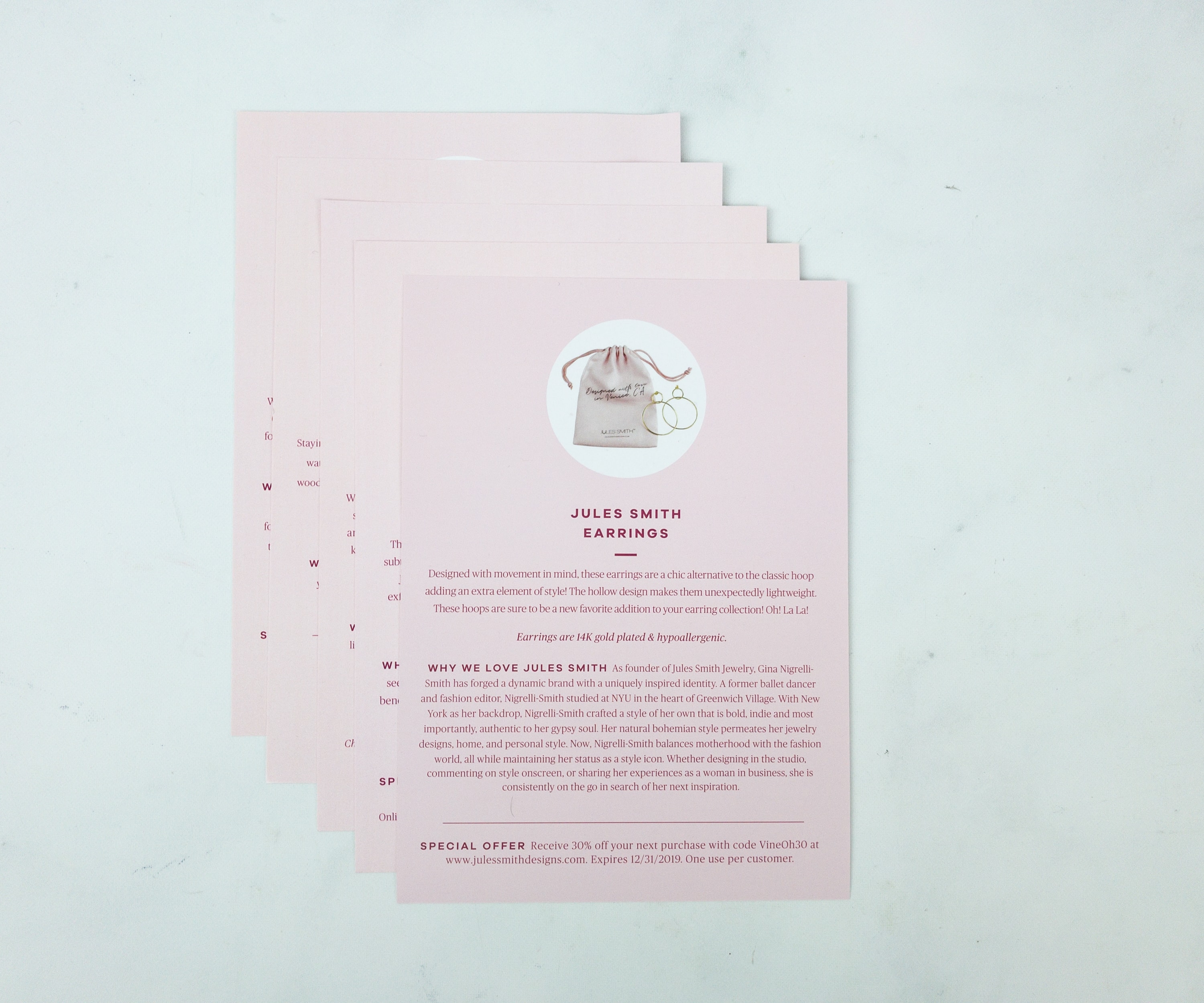 Jules Smith Earrings ($28) I also got a pair of hoops designed with movement in mind and inspired by the natural bohemian style of Gina Nigrelli-Smith, the founder of Jules Smith Earrings.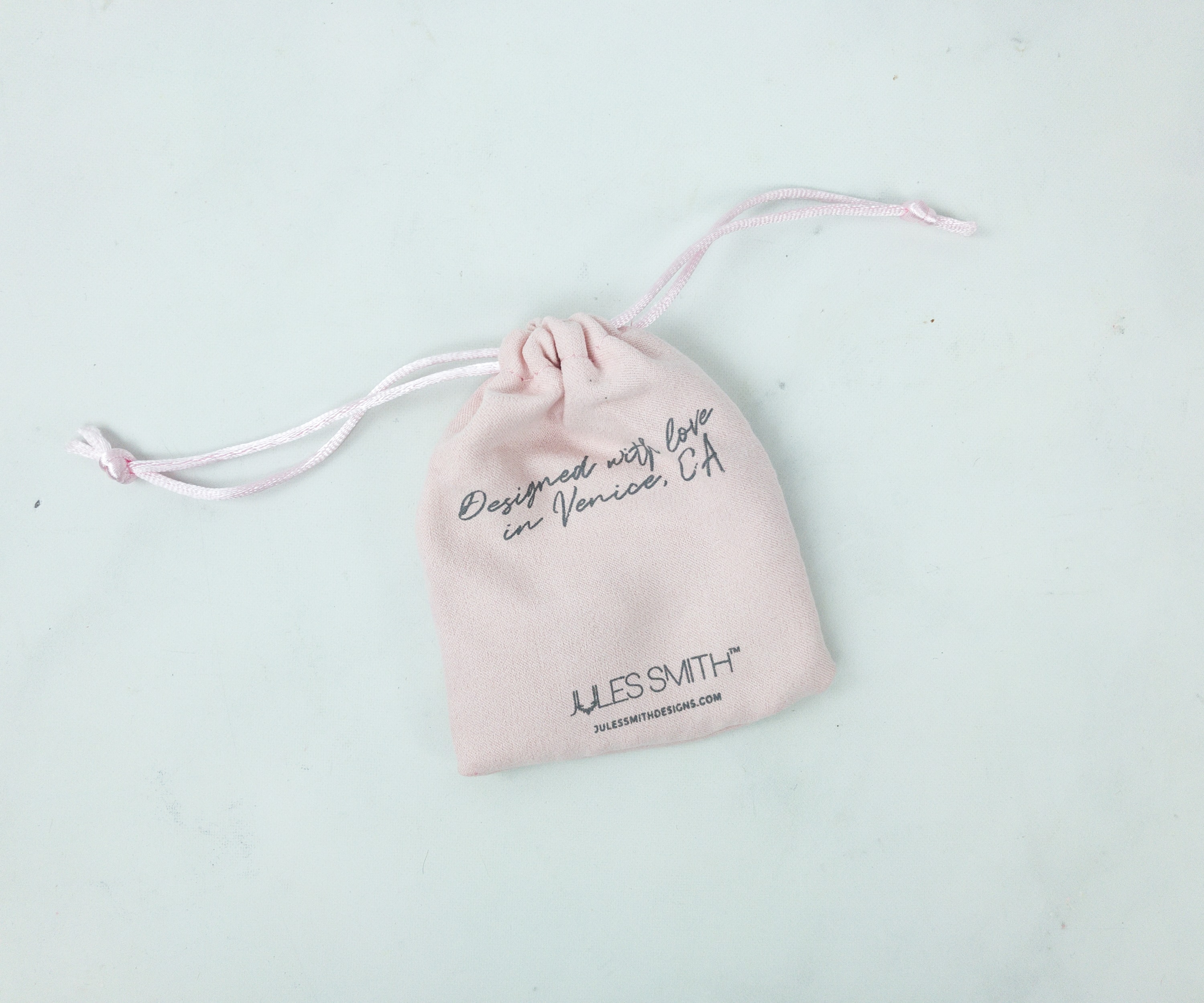 The pink drawstring pouch used to wrap the earrings is so lovely!
These 14k gold plated hoops are hypoallergenic. They might look huge, but they are actually lightweight because of the hollow design. I love how they give me the sassy and chic gypsy vibe every time I put them on!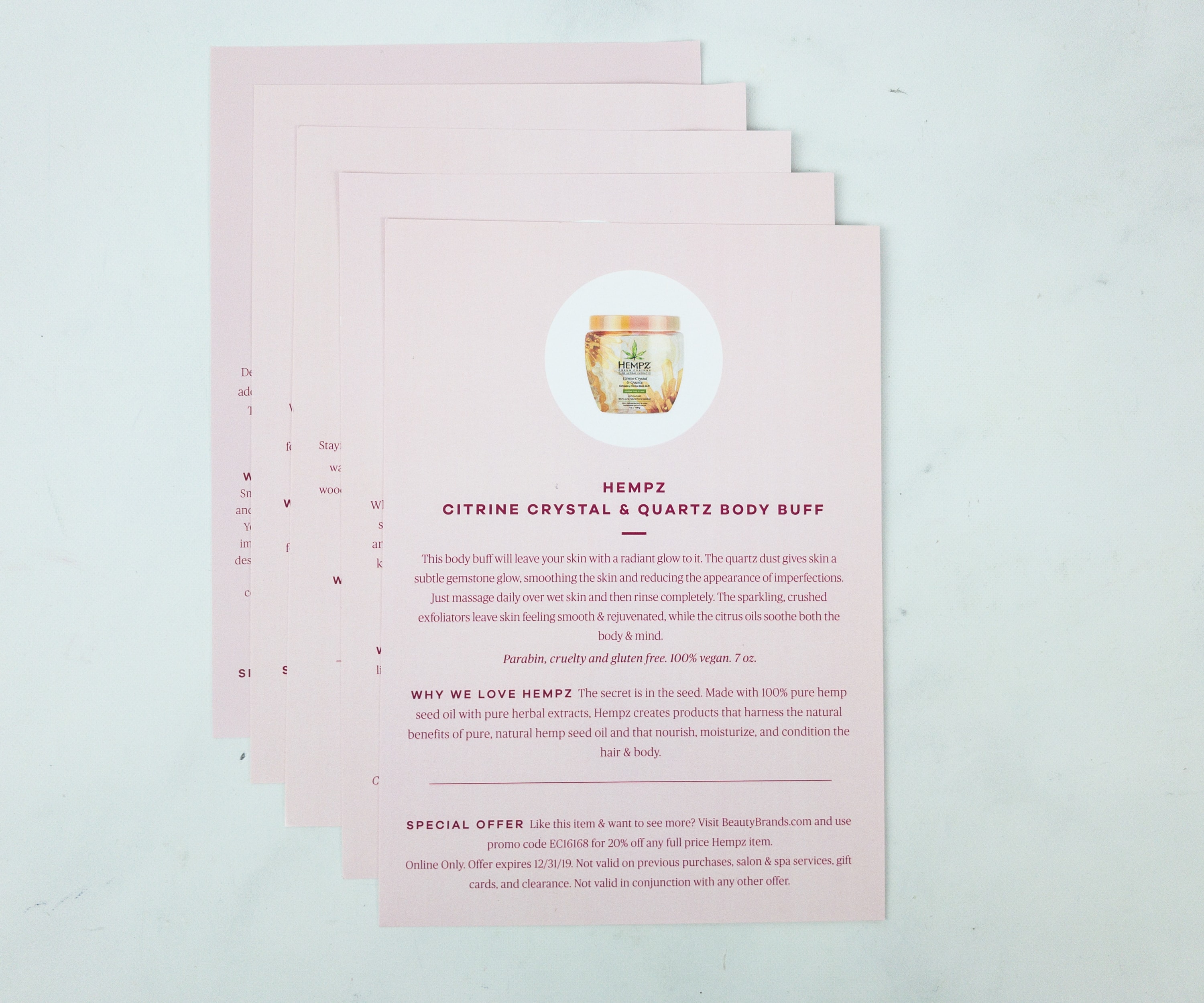 Hempz Citrine Crystal & Quartz Body Buff. Last but definitely not the least is this energizing, daily-use body scrub that gently polishes away dead skin cells to immediately transform skin's texture.
It's inspired by nature, so it's lightly scented and dye-free. They used 100% pure hemp seed oil with pure herbal extracts as their secret ingredients in creating this beneficial body buff.
The exfoliators gently smooth and rejuvenate the skin, while the gem-like drops of Vitamins A, C, and E provide natural antioxidant powers leaving the skin renewed while the beautiful. All these benefits in one product! Now my skin isn't just soft and smooth, but it also smells gorgeous and has a youthful glow!
It's evident that everything in the box is carefully selected to please our tasteS. The bottles of red and white wine gave me immense satisfaction that I almost finished them single-handedly! The artisan chocolates are a great pair for the red wine and all the other items are also a great catch. The hoops are a dazzling accent to any outfit and the body buff is something my skin can enjoy. I adore the ceramic water bottle and sticky notes too, they are just so lovely!
What did you think of Vine Oh?