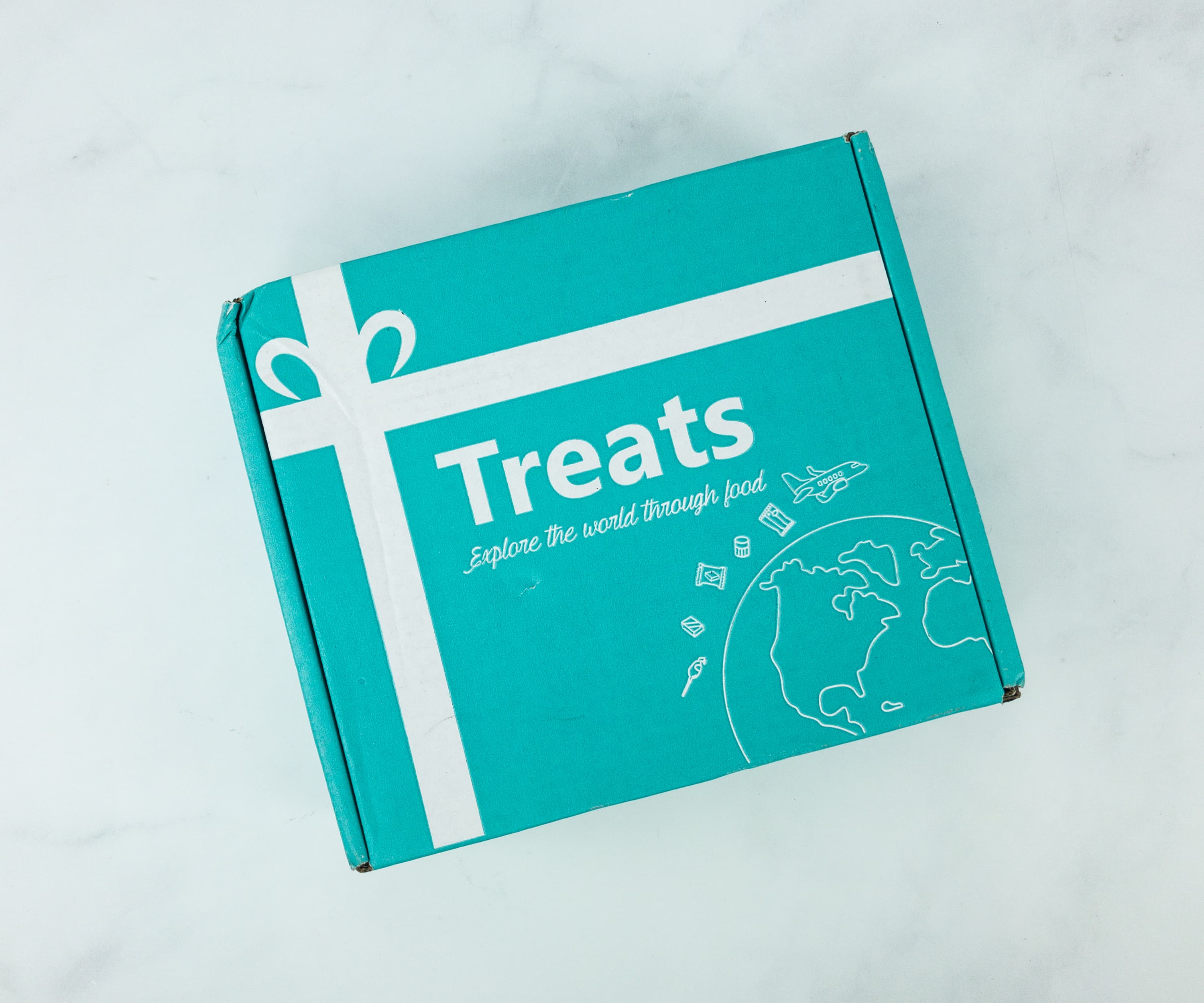 Treats is a monthly snack subscription full of snacks from around the world. You can expect to receive eclectic and interesting snacks that you've never sampled before (unless, of course, you've lived in the featured country recently)! The Standard Pack offers 4-5 snacks, while the Premium box offers 8-10. It's quick to enroll, and you'll get your first box within a few days of when you subscribe.
This is a review of the premium pack – $25.95 per month.
DEAL: You can save 15% on your first month with coupon code HELLO15.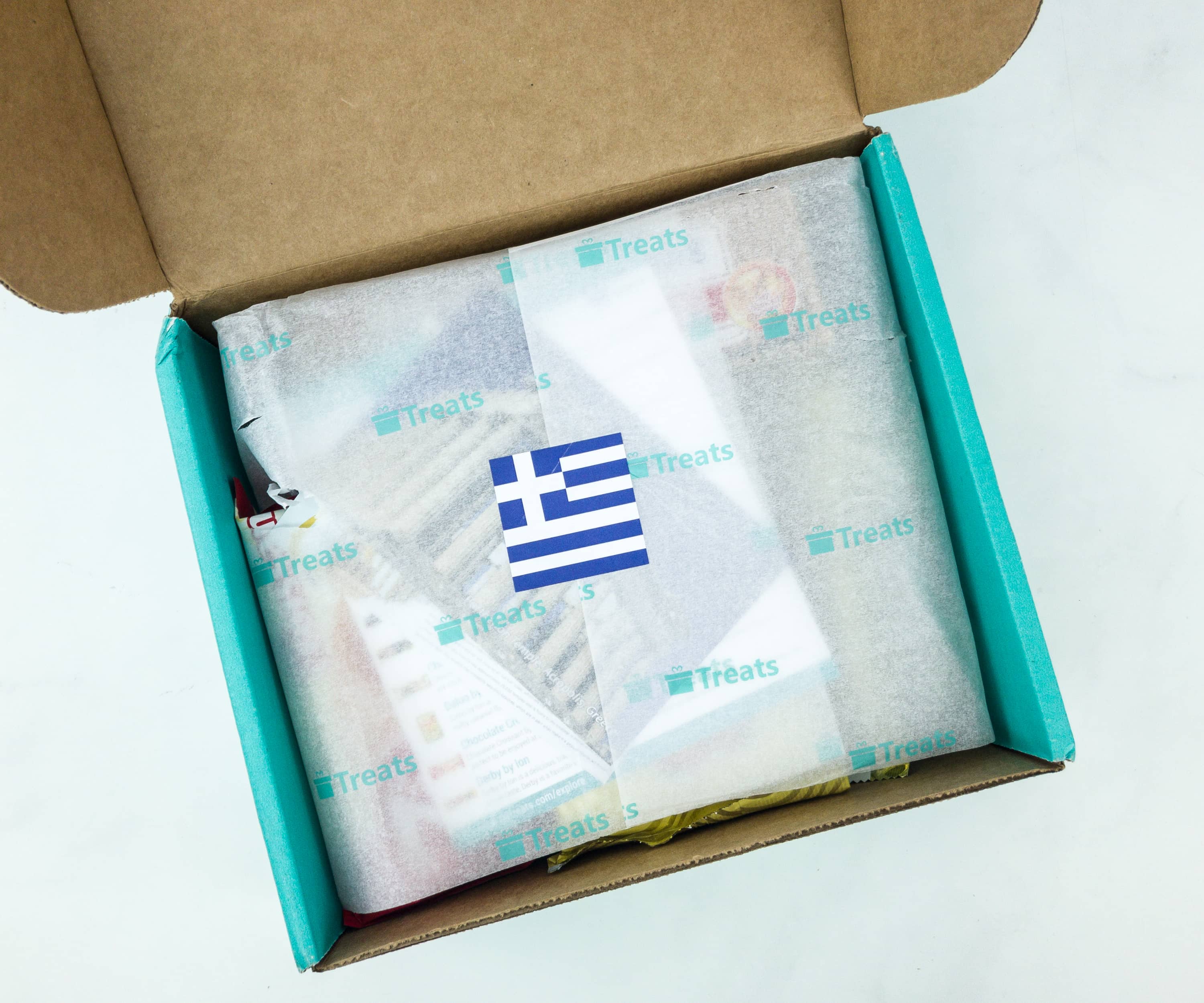 This month's Treats destination is Greece! The packaging is simple yet neat, and you are always greeted with the flag of the featured country when you open the box. Tissue paper keeps the contents a secret until you are ready to dive in.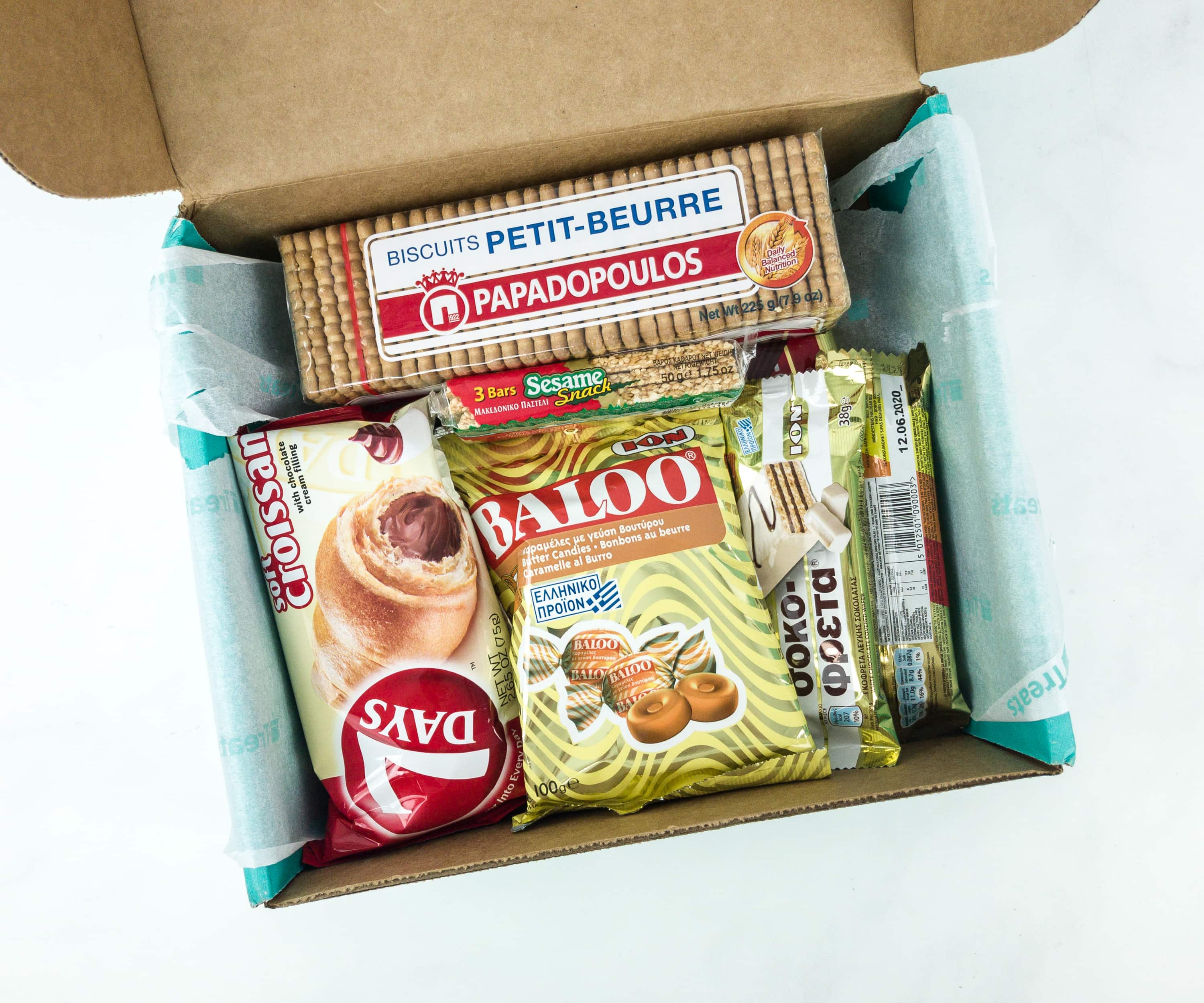 The box is filled to the top with goodies! Everything comes in its original packaging, often solely in the language of the featured country – sometimes it's just as much fun to see the unique package styling as it is to try the snacks! The box is always so full, that they don't need to use any extra packing material.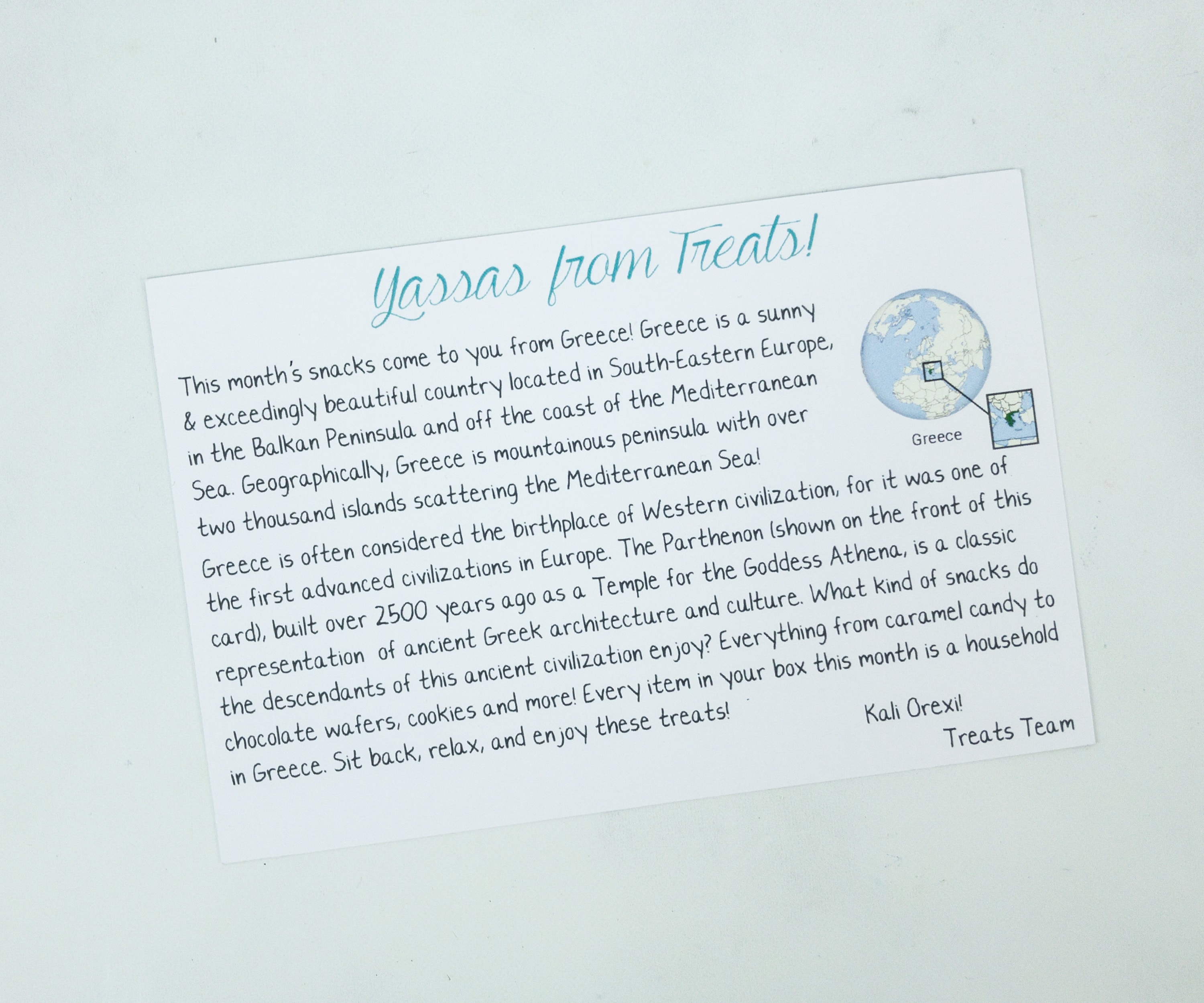 The introduction card tells a little about the snack culture and points out some of the flavors or snack styles that are popular or unique to the destination.
The box always comes with a beautiful postcard welcoming us to this month's Treats destination. Usually, it is a shot of one of the most iconic landmarks of the country. This month, it's the Parthenon Temple, Acropolis, Greece!
The box also includes another card that features some facts about Greece, plus a clue for your next month's box.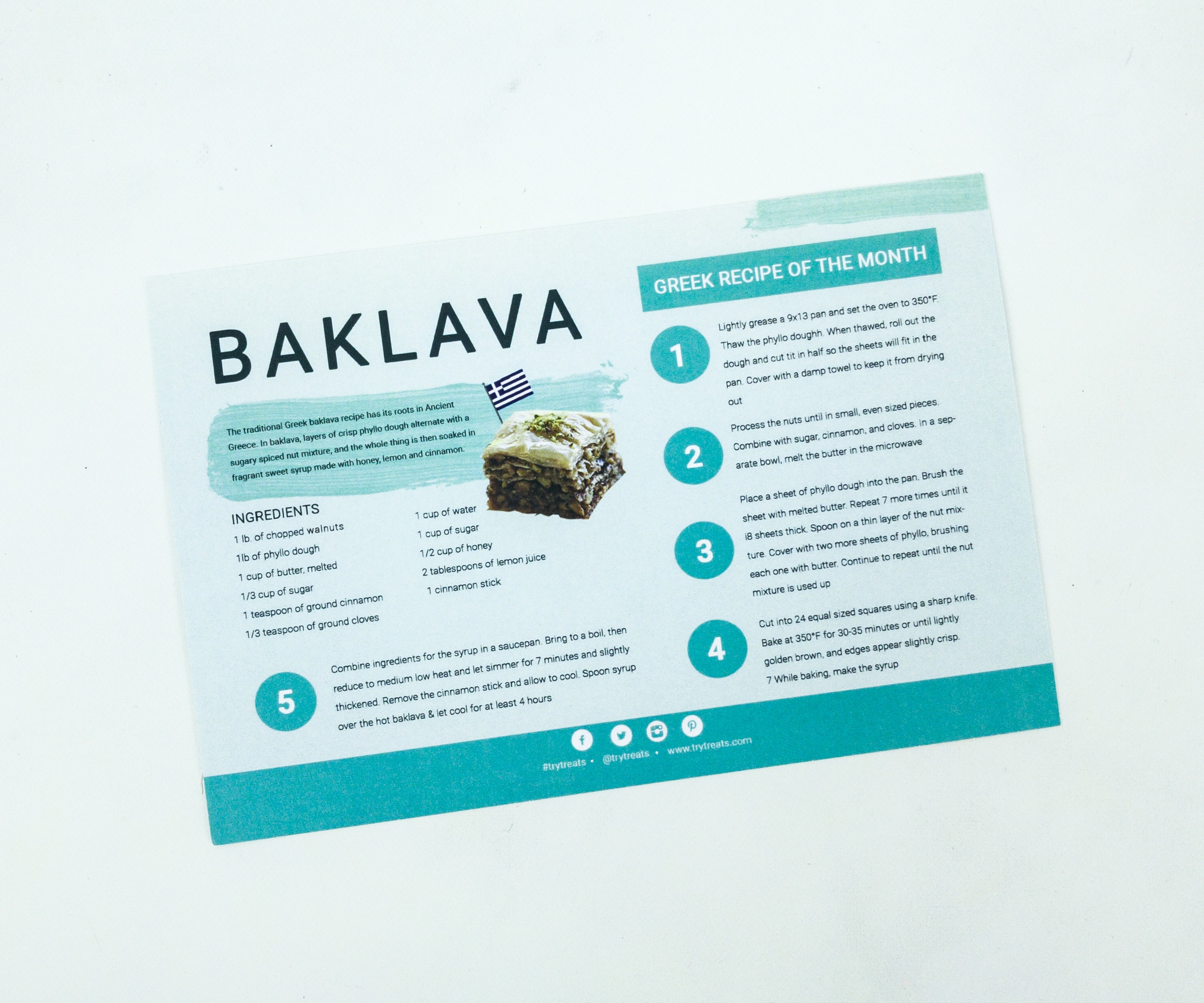 This month's featured recipe is Baklava!
There is also an info card that gives the name and maker of each treat, as well as a short description of each. The blurbs give you a sense of what to expect, but you'll have to check each treat's label (and possibly hire a translator) for more detailed info on ingredients and nutrition. Even with the card, the only way to truly appreciate everything is to taste it!
Everything in the box. The composition of each Treats collection depends on the local snacking culture, but there is usually a good mix of sweet and savory and individual and family packs.
Papadopoulos Petit Beurre Classic ($8.95) A delicious tasting bite-sized crispy cookies made with wheat flour, sugar, palm oil, glucose syrup, lactose, milk proteins, dry skimmed milk, salt, and soy lecithin. It's the perfect treat to pair with coffee, tea, or they can be eaten simply to satisfy a craving for something sweet.
7 Days Chocolate Croissant ($1.04) This scrumptious flaky pastry roll is constructed like a croissant and made with dough and rich chocolate cream filling that produces a totally satisfying on-the-go treat perfect for breakfast, lunch, or even snack time.
This 7 days croissant is also available in vanilla, peanut butter, and strawberry vanilla cream filling.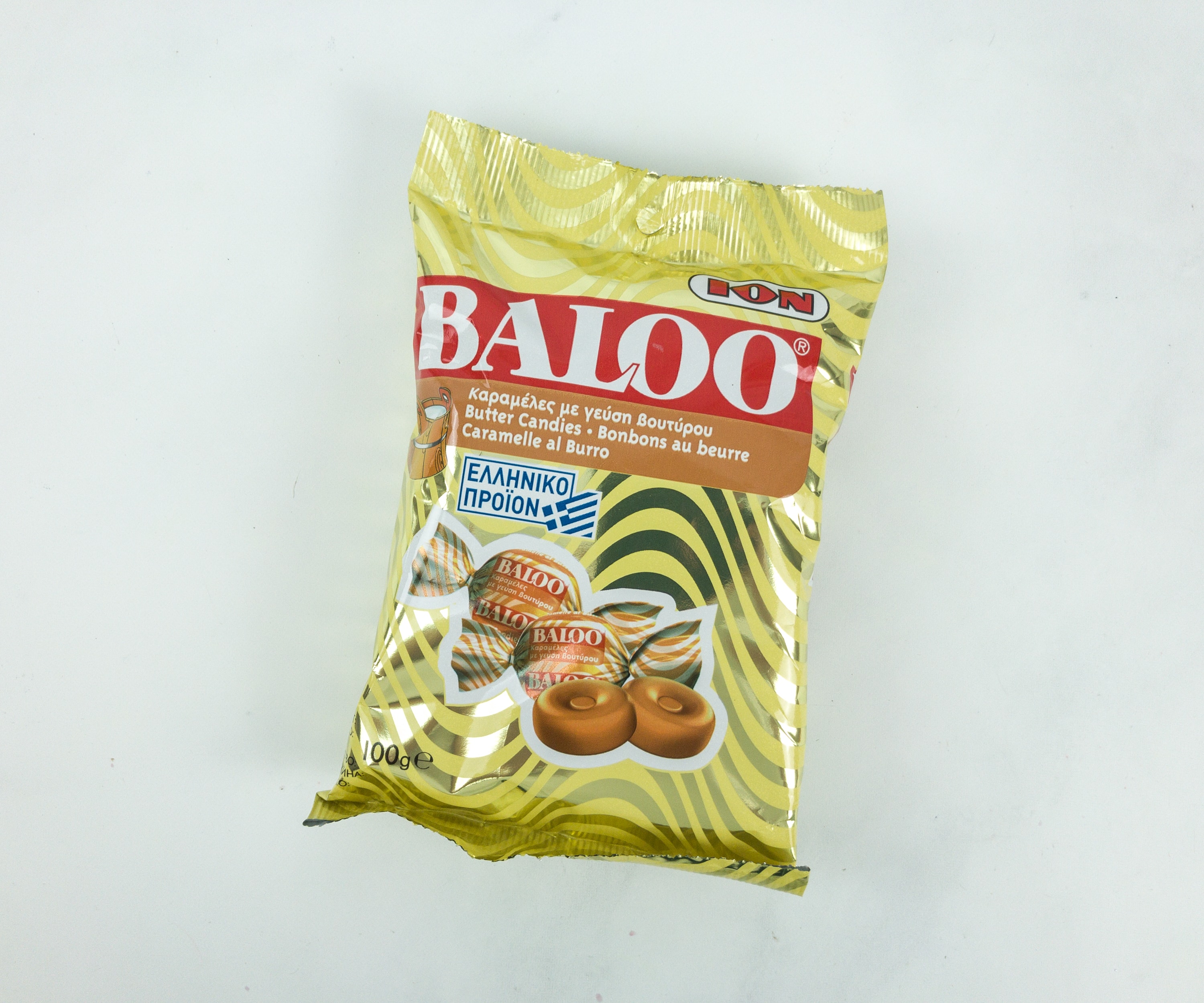 Baloo. Crunchy yet chewy butter caramel candies that contains an incredibly rich and milky caramel flavor. These candies are one of the Greek's favorite caramel-flavored candy brands, and we got a whole bag!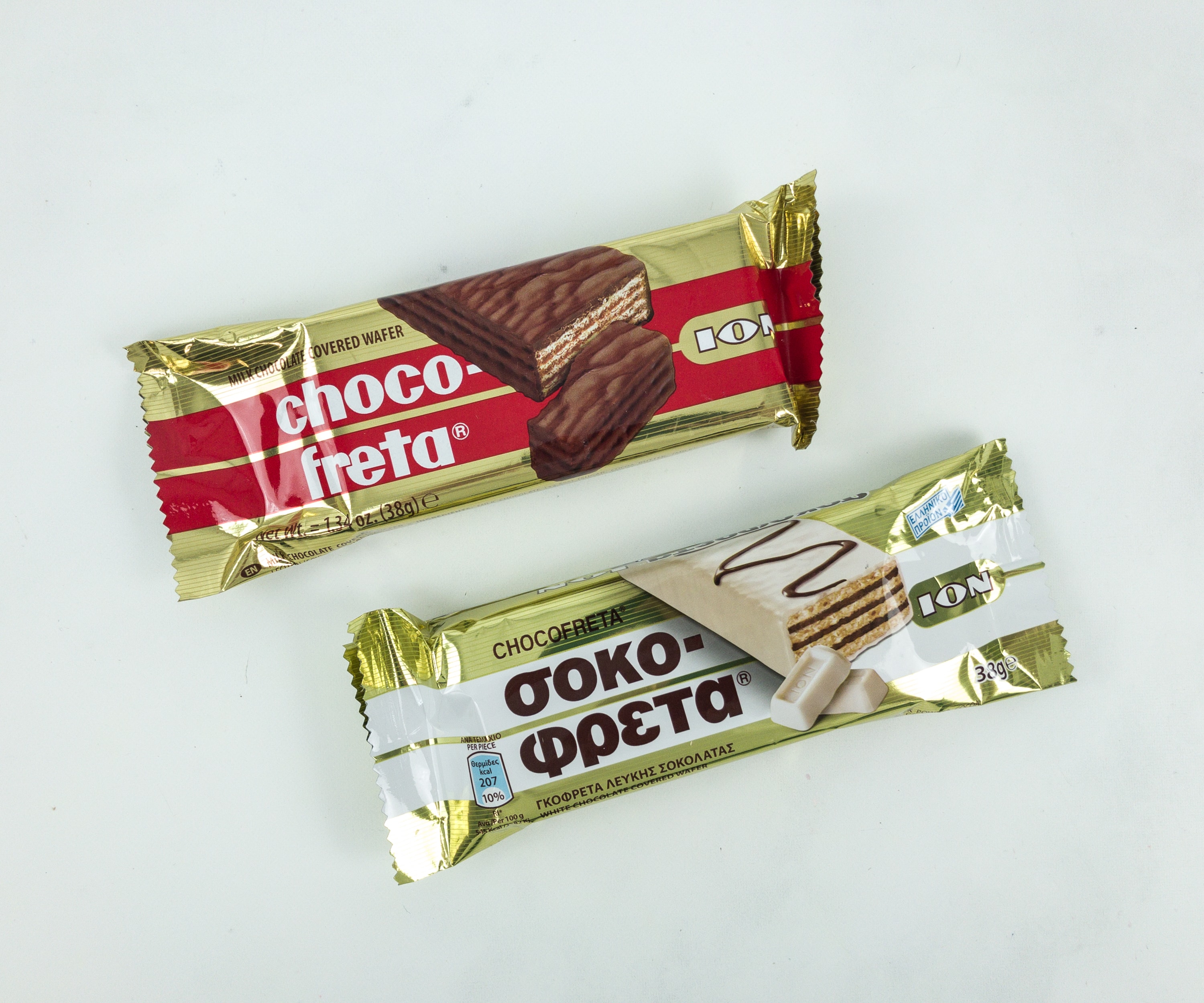 Ion Choco Freta. This luscious choco-bar from Ion features a scrumptious crispy wafer filled with decadent milk chocolate and covered by yummy chocolate exterior. It's so crunchy and very chocolaty!
Ion Choco Freta White. This choco-bar has almost the same feature as the Choco Freta above. The only difference is the coating, as it uses uses a creamy white chocolate to cover the bar.
You can share and compare, or if you're like us – someone will claim one for their own!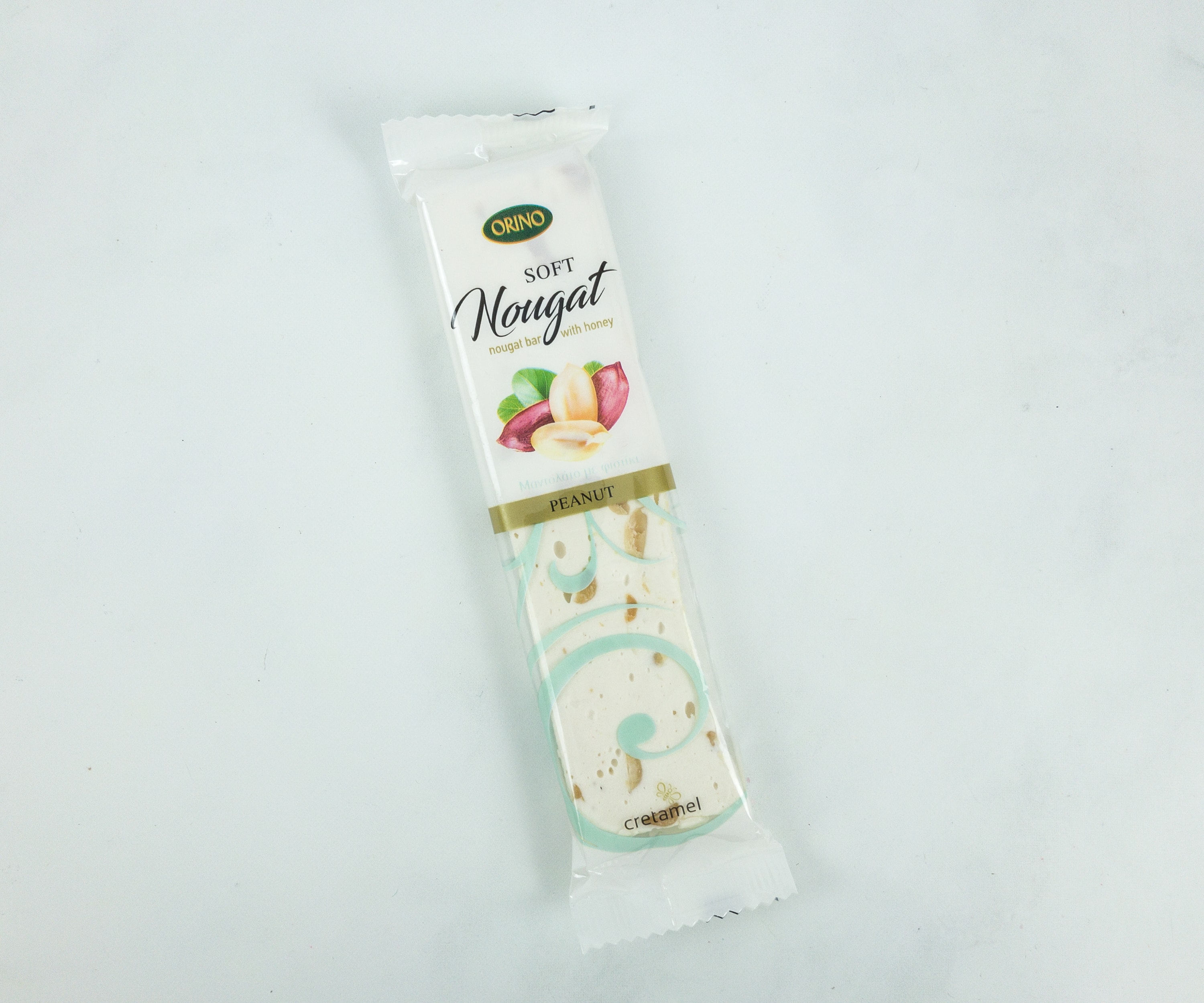 Orino Mantolato Soft Nougat. A soft and chewy nougat bar made from premium quality dried fruits, glucose fructose syrup, and crunchy nuts blended with creamy honey flavor. This is definitely one of the softest versions of nougat bar I've tried!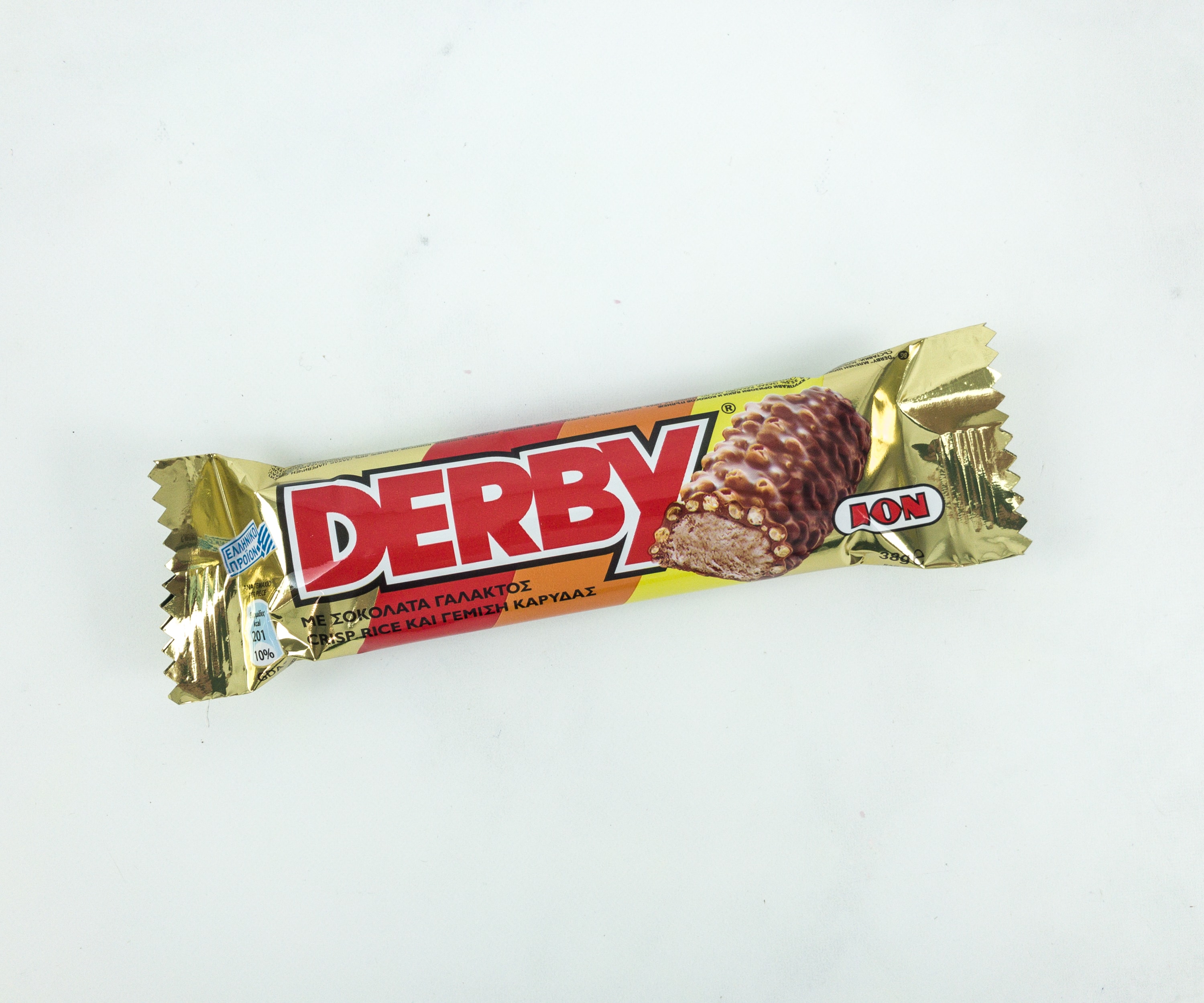 Ion Derby. It's a classic Greek chocolate bar made from crispy rice crackers filled with real coconut fillings and coated with creamy milk chocolate. This snack features a unique crunchy outside texture with smooth and sweet chewy taste filling inside. So yummy!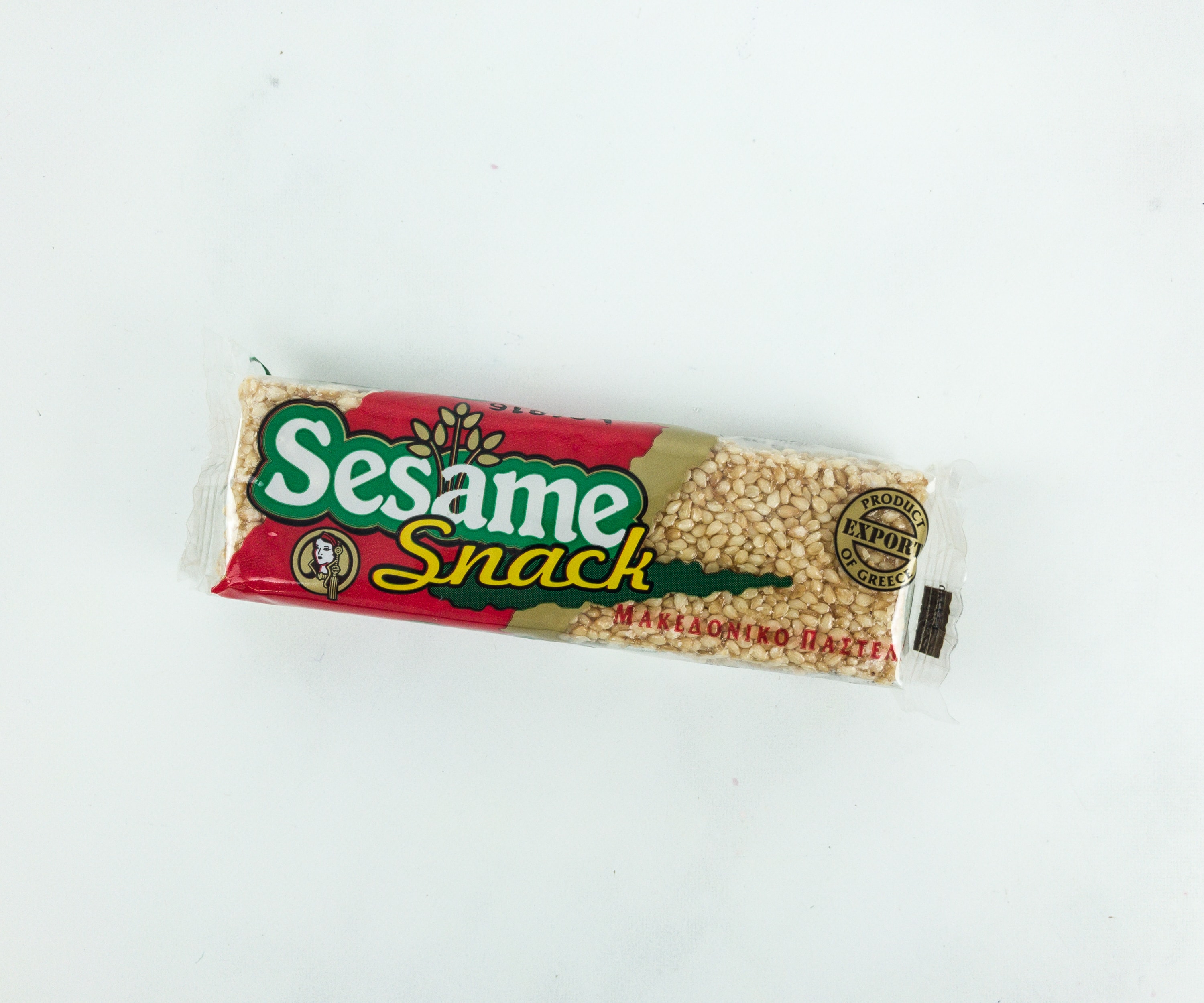 Makedoniko Sesame Snack (Pastelli) ($0.79) We got another classical Greek snack, and this time it's made from sesame seeds together with three different kinds of sweets, including honey. This snack is so light yet very filling, plus it features a crispy and nutty texture too. The ideal snack to bring on-the-go!"
Elma Mastiha Gum ($0.22) These gum from Elma is primarily made from resin of mastic trees, which contains a strong antioxidant that provides a strong anti-microbial action and healing properties.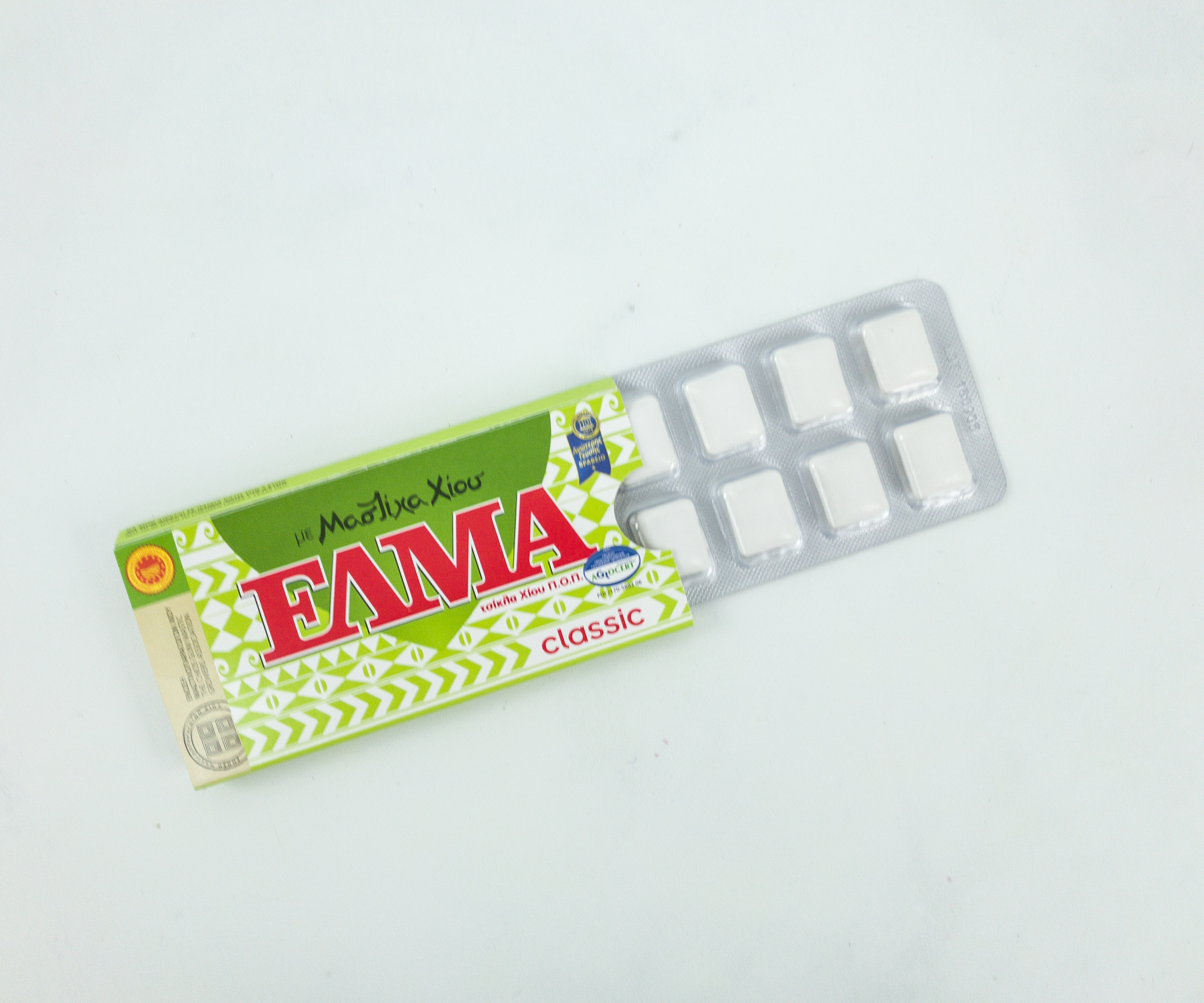 Each pack contains 10 chewy chiclets which you can use to strengthen and freshen your breath. It's definitely an acquired taste – and very Greek!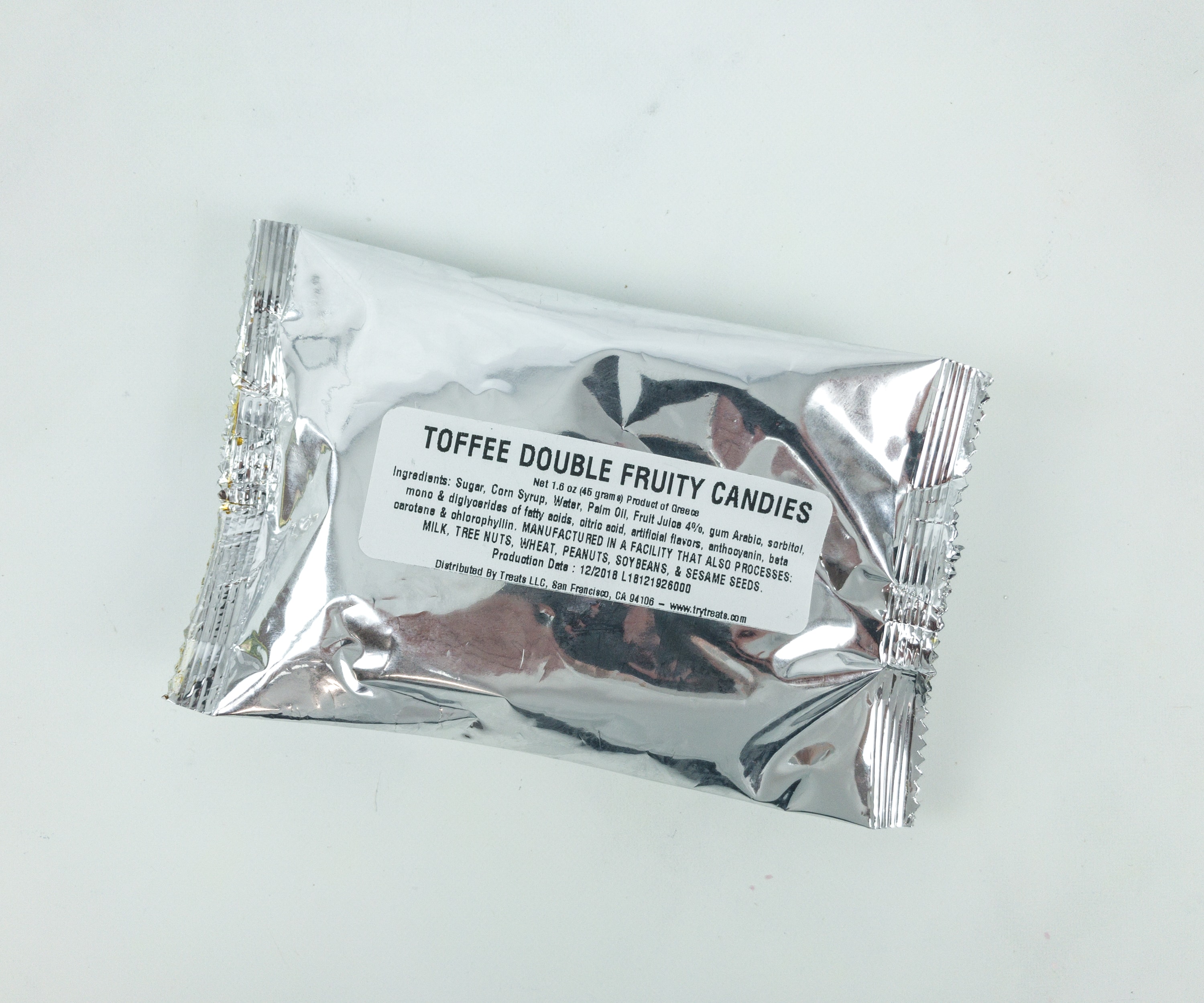 Olympic Candy Toffee Double Fruit. I really love toffee candies, as they are not just chewy but very tasty too. These toffee candies from Olympic Candy is made with real fruit juice, gum Arabic, sugar, corn syrup, sorbitel, beta carotene and chlorophyllin.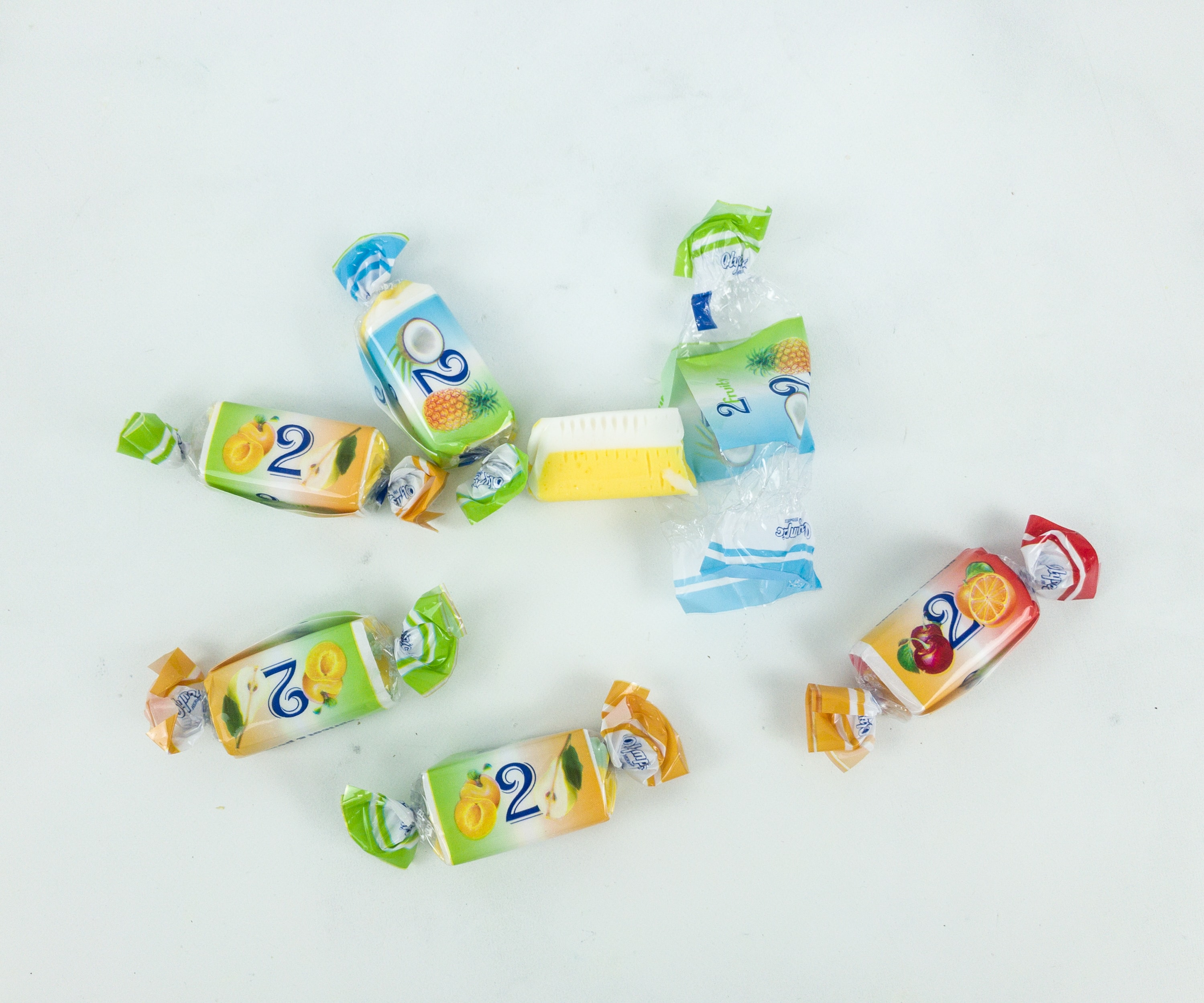 Each candy also comes in 2 fruity flavor: apple and orange, pineapple and coconut, and even pear and cherry flavors.
Treats has always been a box full of delicious and tasty snacks you'll totally love to munch on. This month's box is no different, as it contains a wide variety of treats that includes chocolate bars, nougats, pastry, candies, and even gum – allreally hard to find in a regular store. All the goodies we got are so flavorful and very enjoyable as a flavor tour through Greece. If you love to snacking while learning things about a certain country, then this is definitely the kind of subscription box you'll surely want to have!
Have you tried Treats yet? What did you think of the box?