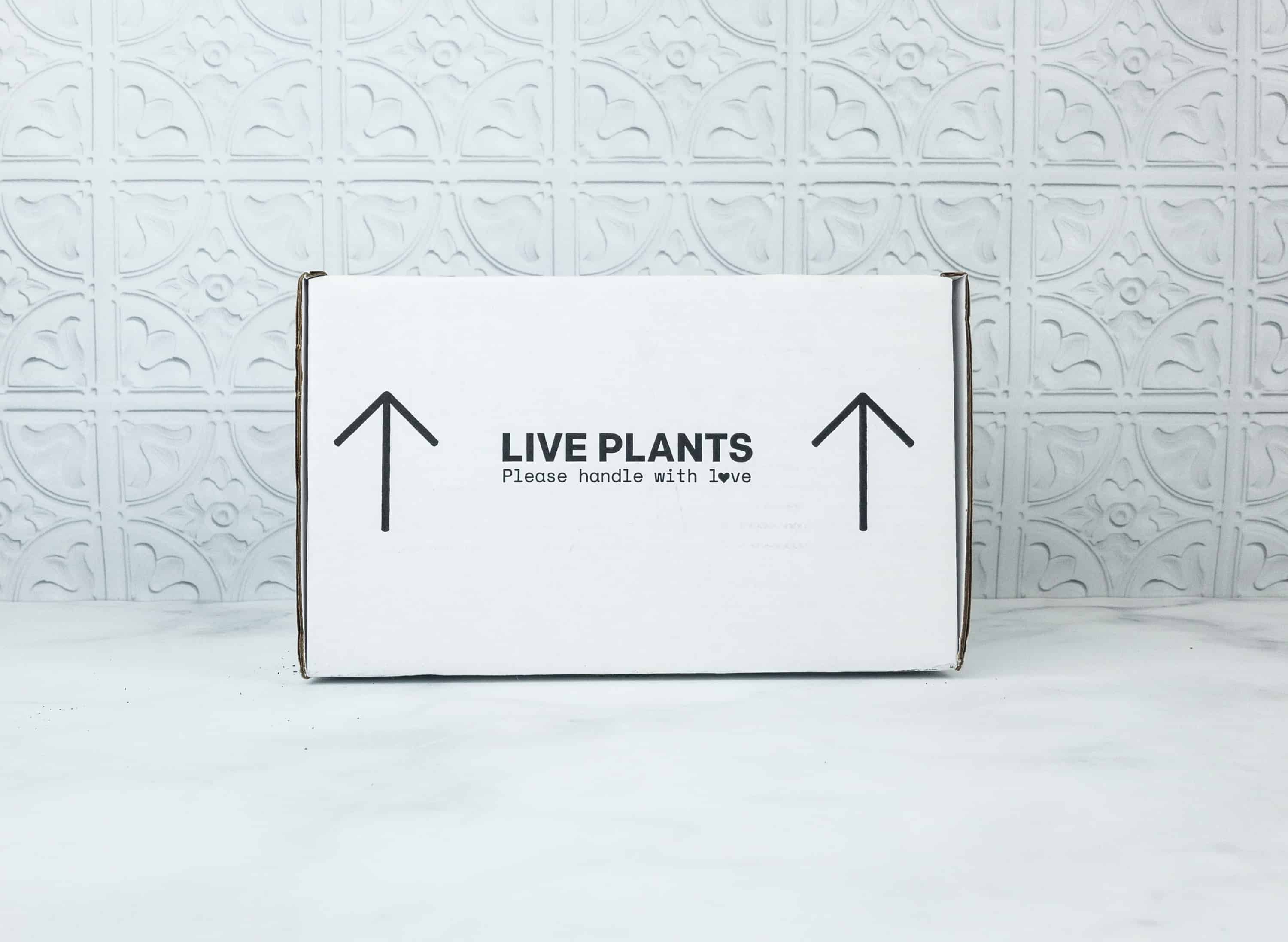 Succulent Studios is a monthly subscription that sends unique, hardy succulents. Each box contains two unique 8-week-old succulents you can put in your home, apartment, office, studio, or dorm. The succulents are grown in Southern California using only organic media and fertilizers. They all arrive potted and ready to grow. Subscriptions start at $10 a month + $6.50 shipping to the US.
DEAL:  Use the coupon code CACTUSDEAL at checkout to get $2 off your first month + FREE Shipping!
FYI, this is the November 2018 box, but it got lost! We are reposting it!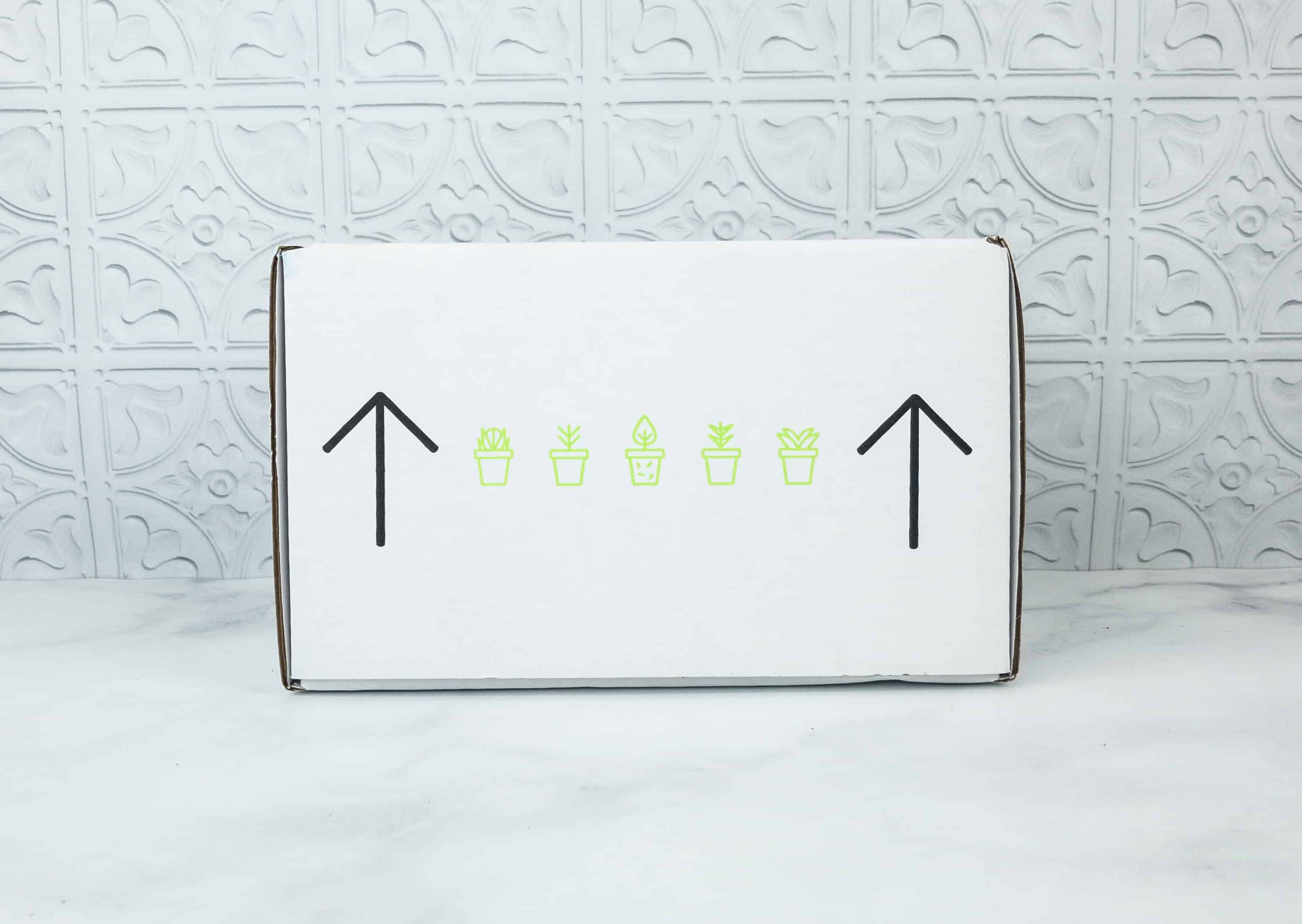 The box itself is sturdy enough to hold the plants!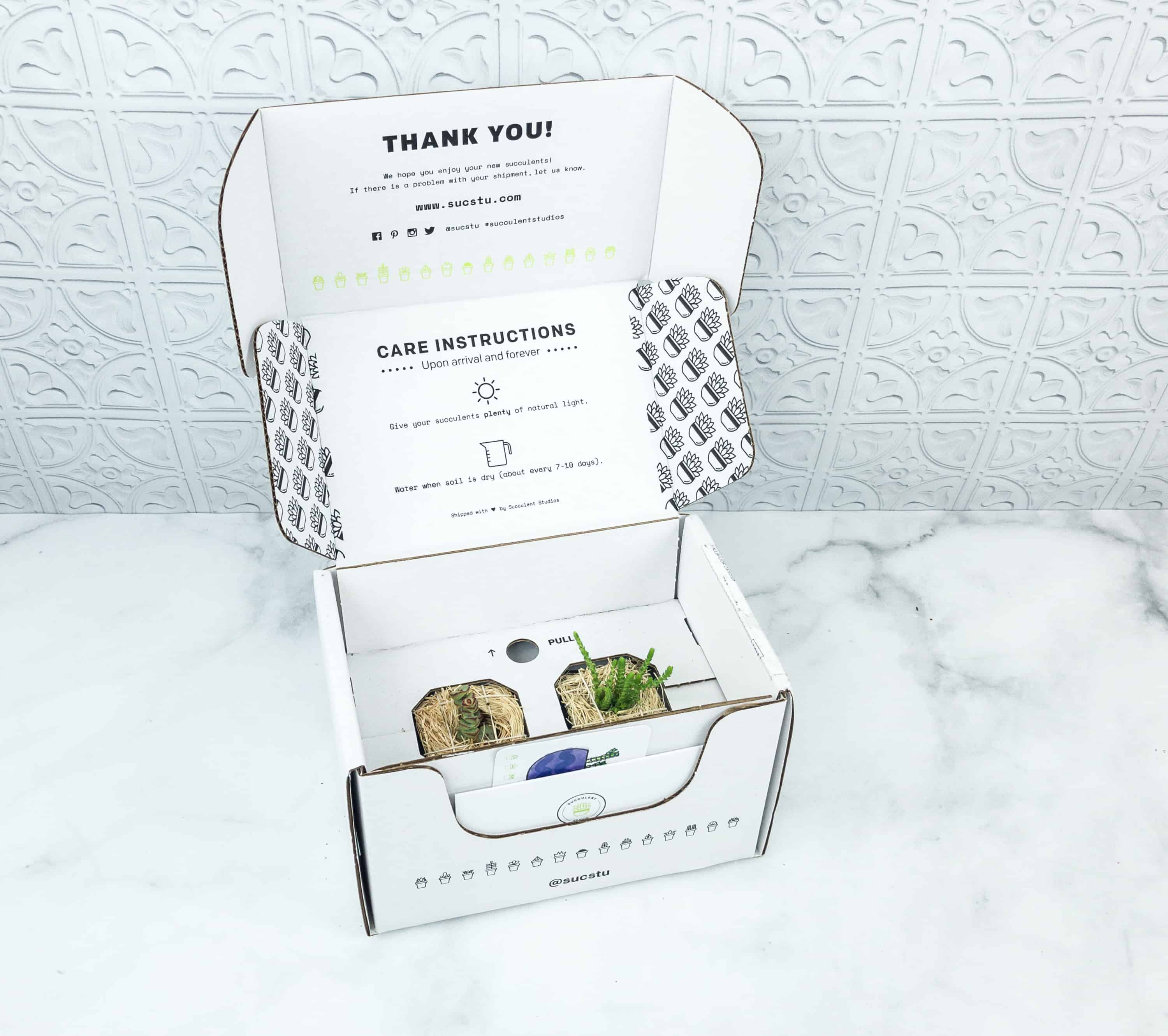 DEALS: 
Get free shipping (save $6.50!) on your first box when you use the coupon code SHIPPINGSUCCS! OR
Get $5 off your Succulent Studios Purchase! Use coupon code HELLO5.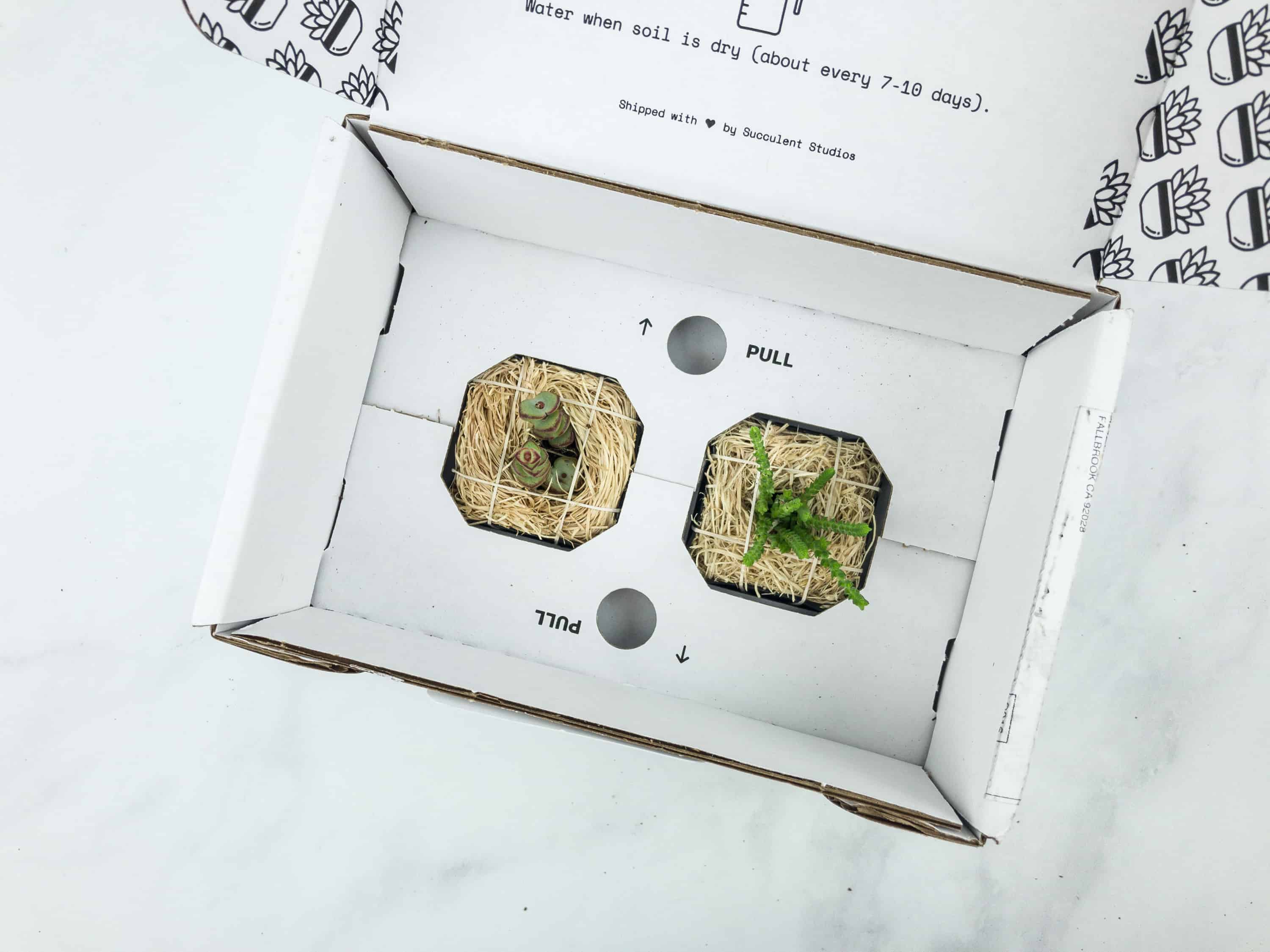 It's incredible how they packaged the succulents here! There is enough room for the leaves of the plants, plus they fit the box nicely too.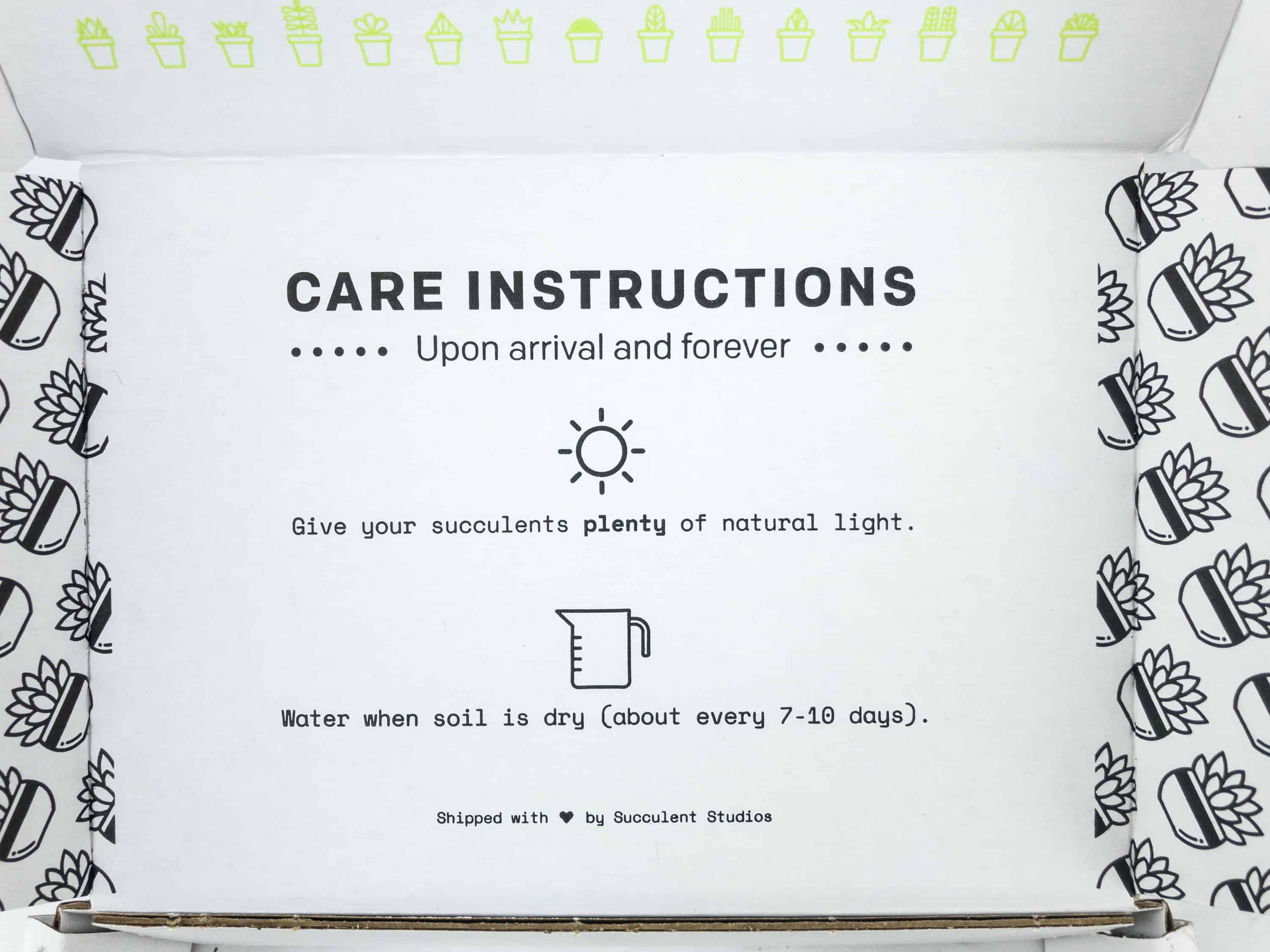 The box itself contains care instructions for the succulents. According to the box, the succulents need plenty of natural light and it should be watered about every 7-10 days.
There is also a care instruction card for a more detailed explanation.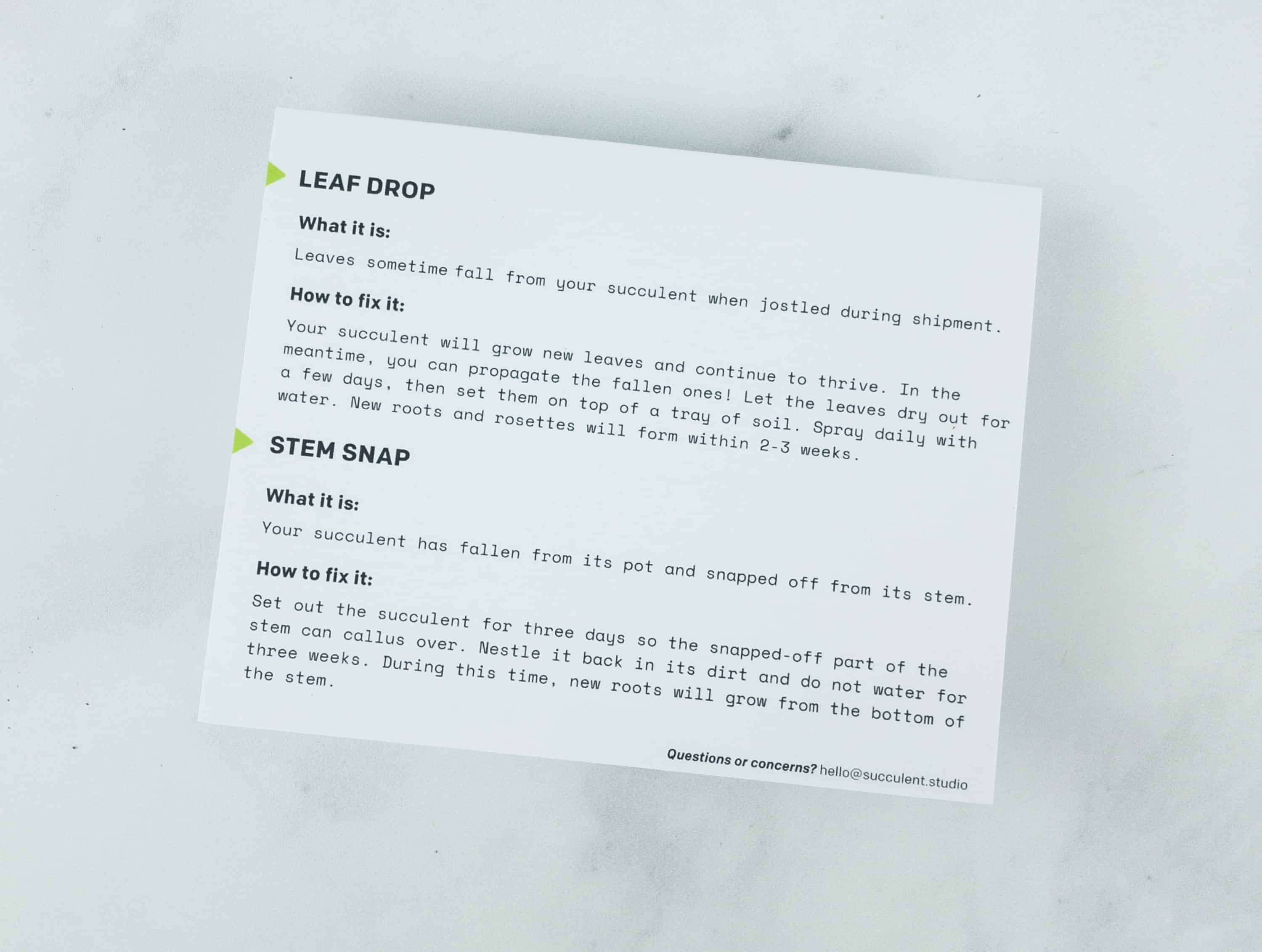 It includes what to do with leaf drop and stem snap.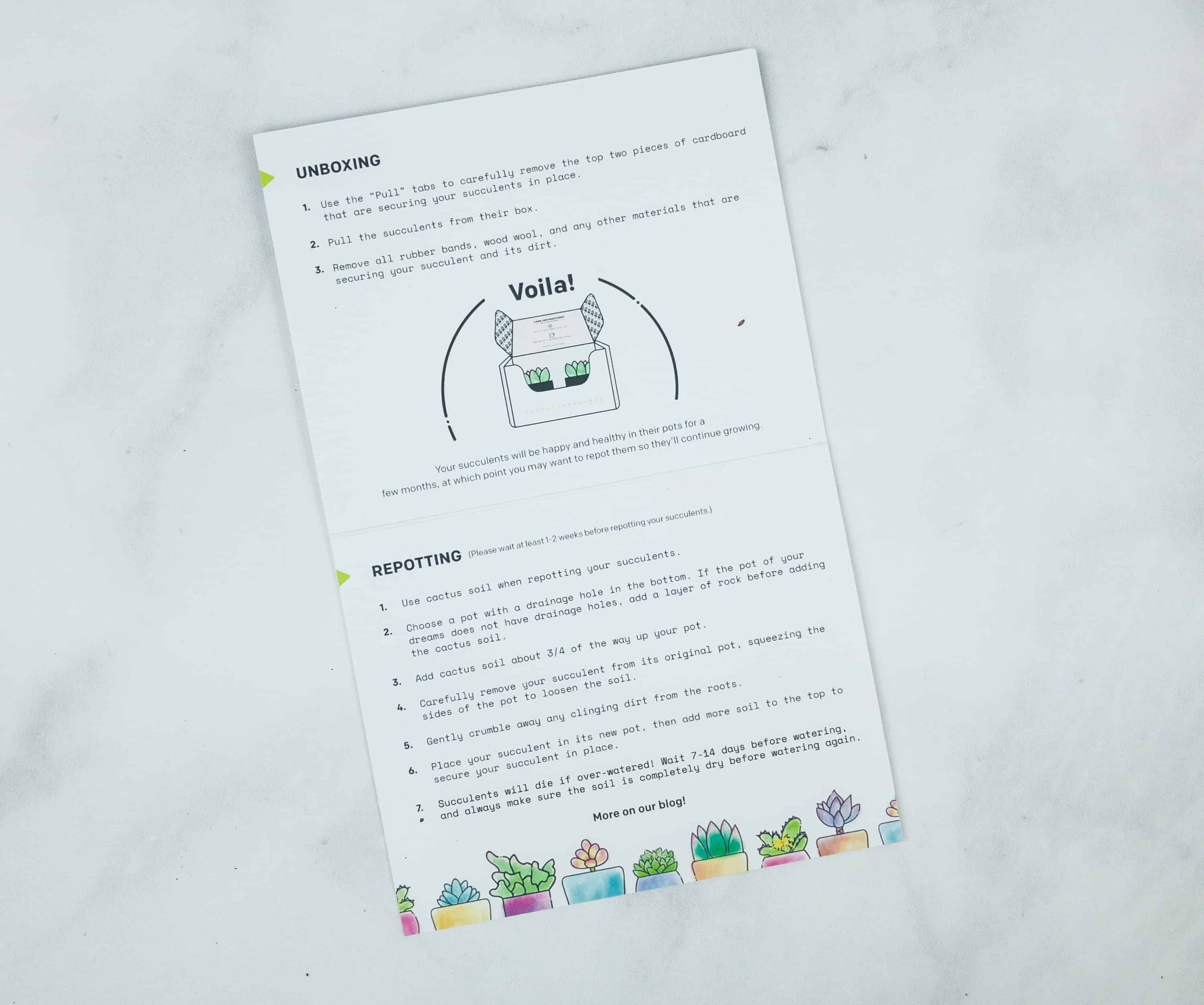 On the other side are instructions for proper unboxing and repotting.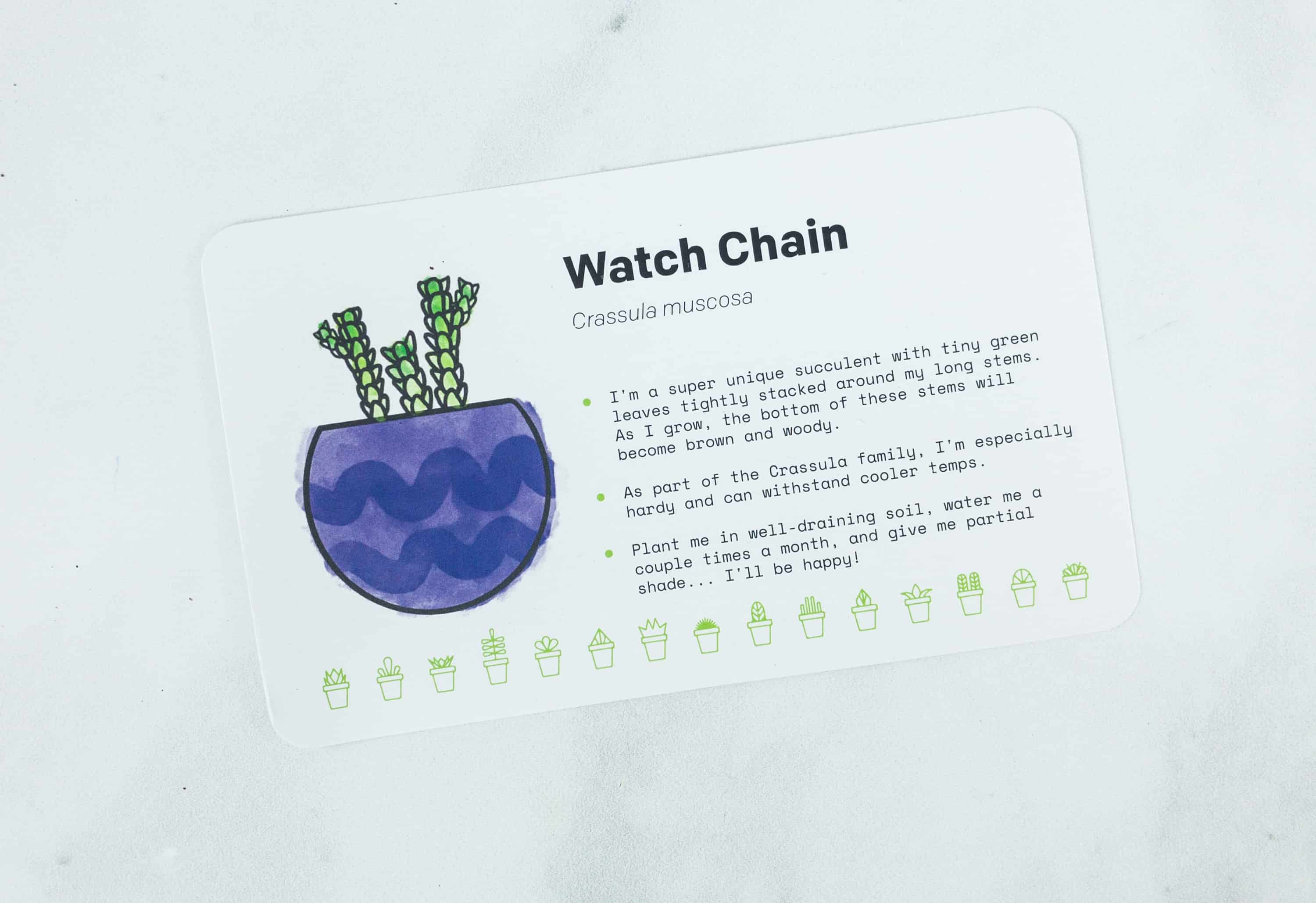 These additional cards contain the name, picture, and some essential details about this month's featured plants. The first succulent we got is the Watch Chain!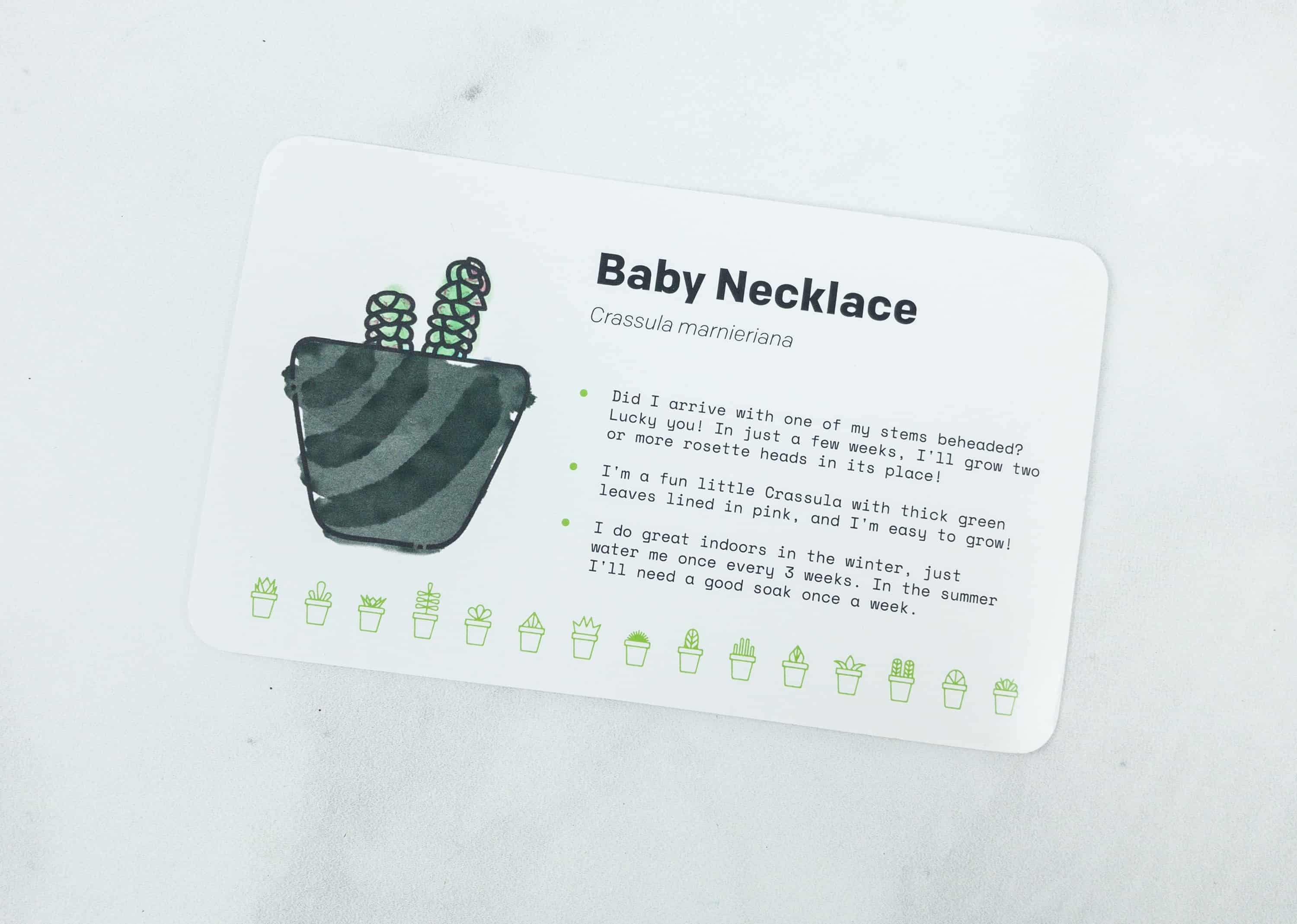 The other one is Baby Necklace. The cards are really cute!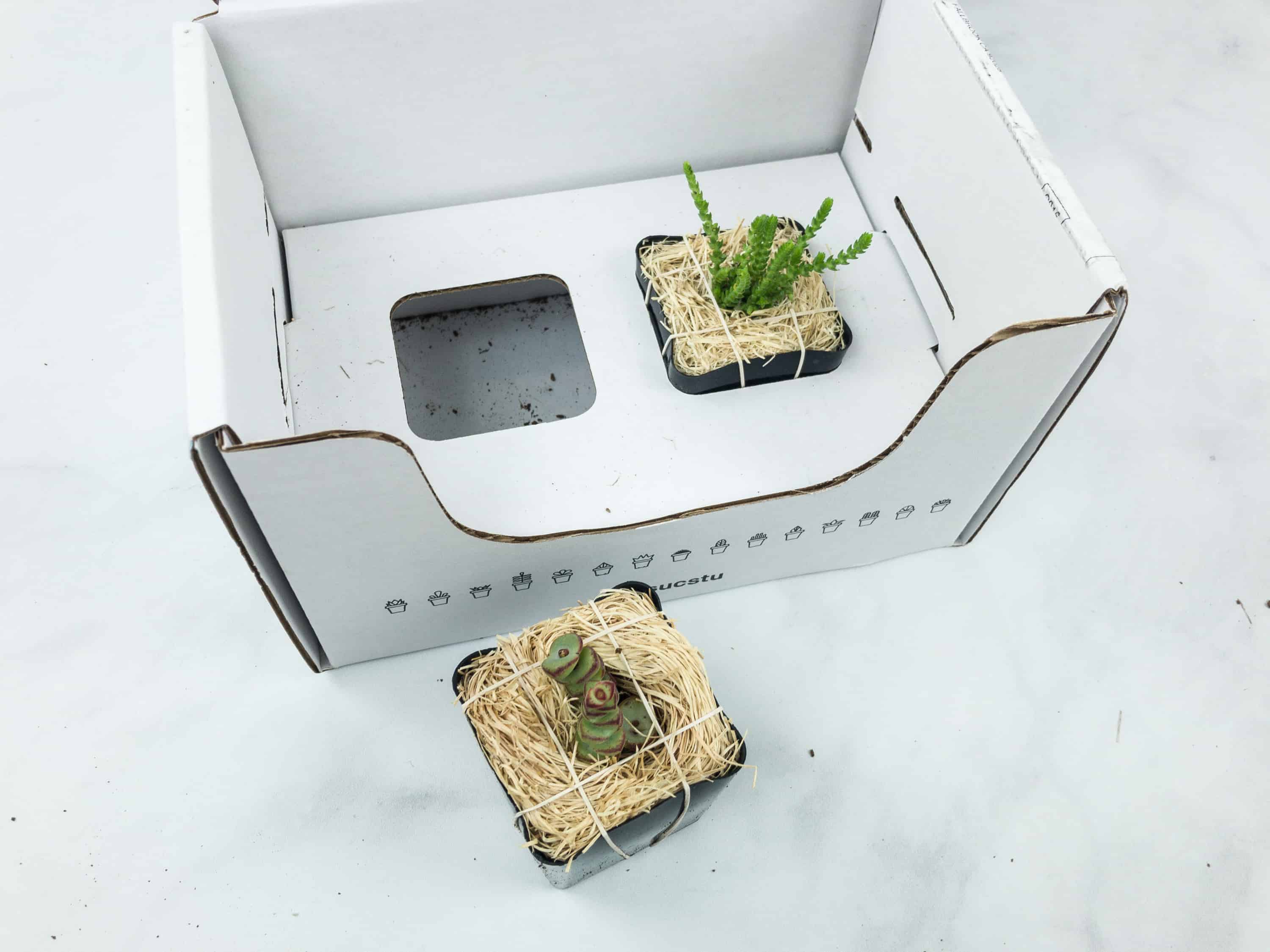 The succulents come in small square pots. Both arrived in good condition.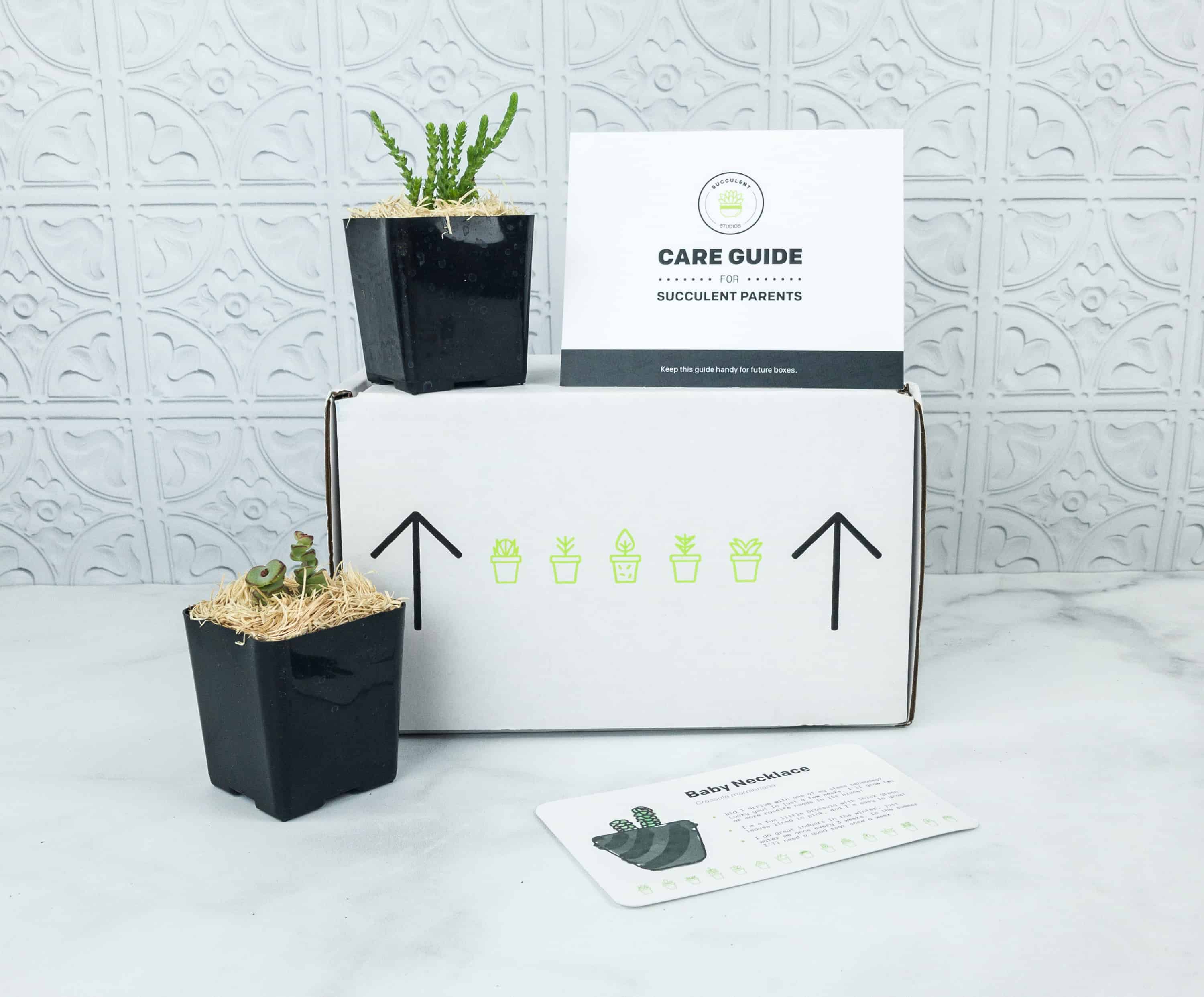 Everything in my box!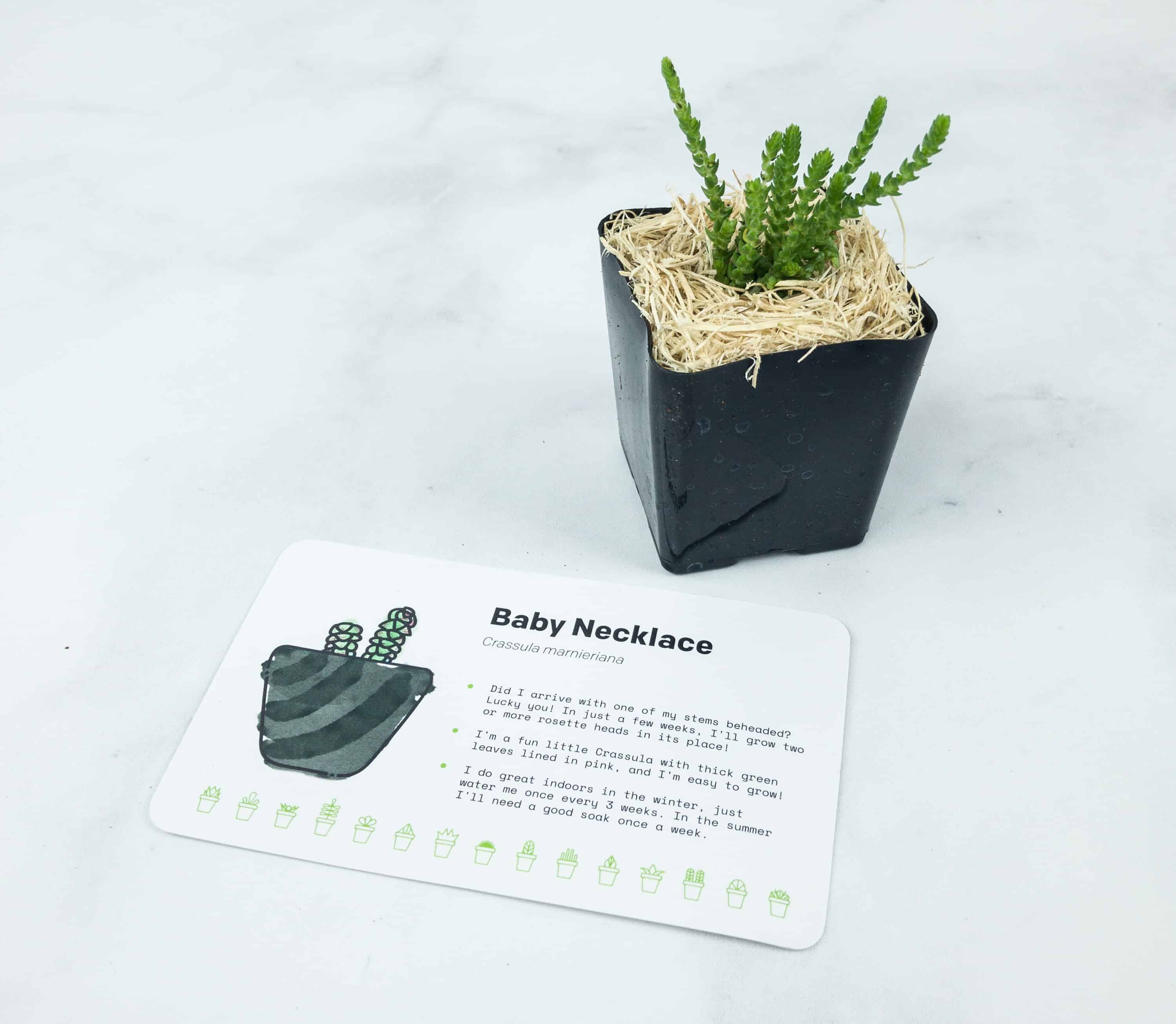 Baby Necklace (Crassula Marnieriana). This 2-inch succulent does resemble that of a baby necklace with its green and puffy leaves and reds on the edges. Stacked on thin stems, this is a nice indoor plant since it doesn't need much watering.
You can actually see how the leaves of the plant appear like beads. It will not grow big. It usually grows up to 12 inches only. Once the rosettes start to form, you'll be able to propagate it!
Watch Chain (Crassula Muscosa). Water Chain is characterized by its light green leaves that have been packed densely in thin stems.
So far, there are two stems here, but with proper care, I am sure I will be able to make this succulent grow. Since this is an indoor plant, you don't have to water it every day. Once a week is enough but on colder months, once every 3 weeks is recommended.
These two are great starters for those who want to try their hand in growing succulents. I can't wait to see how far I can grow these two babies.
Succulents are perfect for those who are looking for low maintenance plants to add to their garden or their home. Overall, I'm happy with the varieties I got this month. They require minimal care and they look really cute too. I appreciate the instruction cards from Succulent Studios which are detailed and helpful. If you'd like to try taking care of plants too, this is a good start. This would make a great housewarming gift too!
Any thoughts about the Succulent Studios? Let us know what you think!