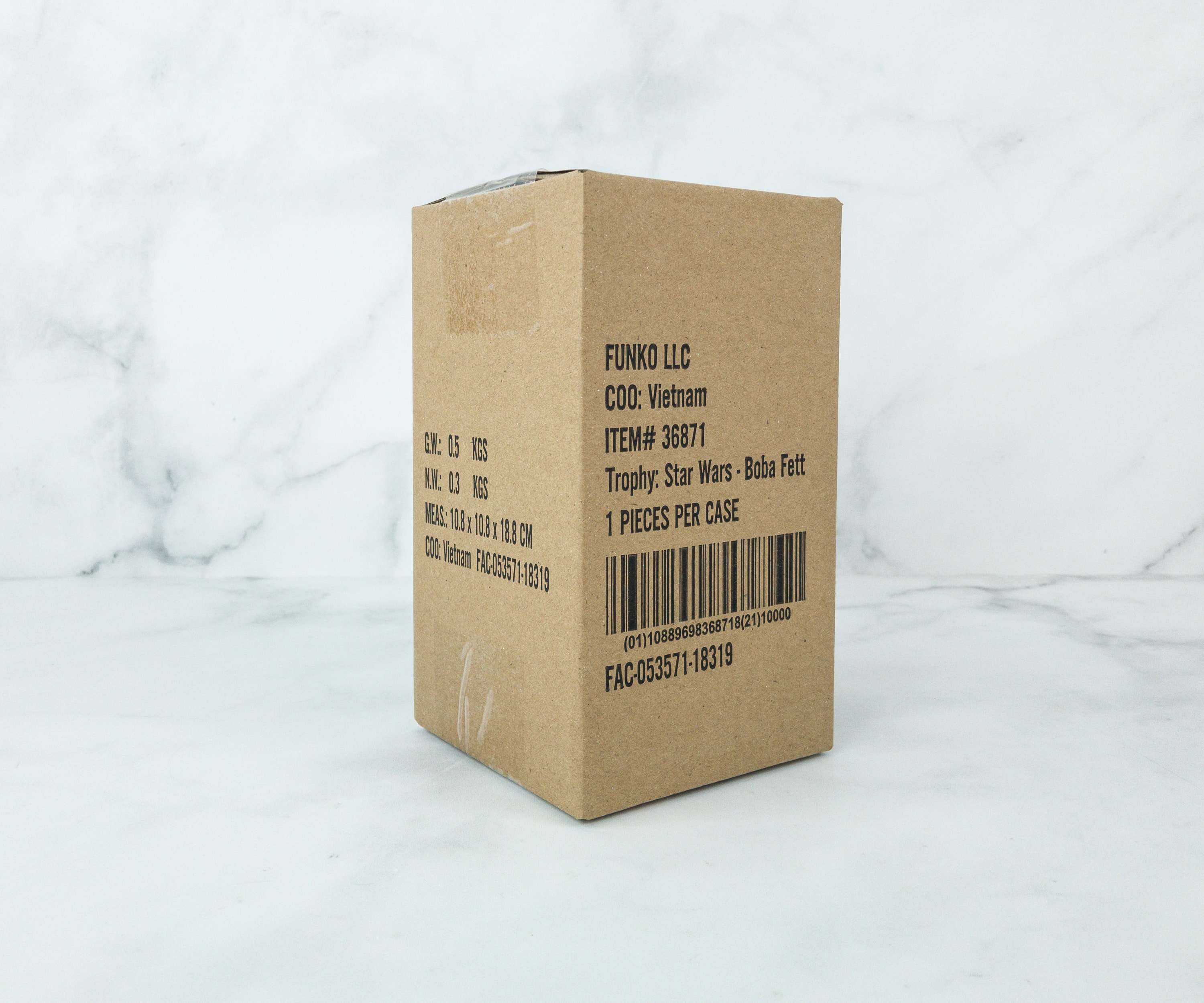 Smuggler's Bounty is a bi-monthly Star Wars subscription box from Funko and the only official Star Wars subscription box (in the galaxy). Everything inside is 100% exclusive to the box and designed in collaboration with Funko!  Funko also produces the Marvel Collector Corps Box, the DC Comics box Legion of Collectors, and Disney Treasures.
Funko recently ended managing their own subscriptions but has made the past boxes available in their shop with no subscription required. Boxes are $35.
This is the review of the Smuggler's Bounty Anniversary Gift Box. Previously when you subscribed with an annual subscription, they send out a yearly anniversary gift to members. Better late than never I guess!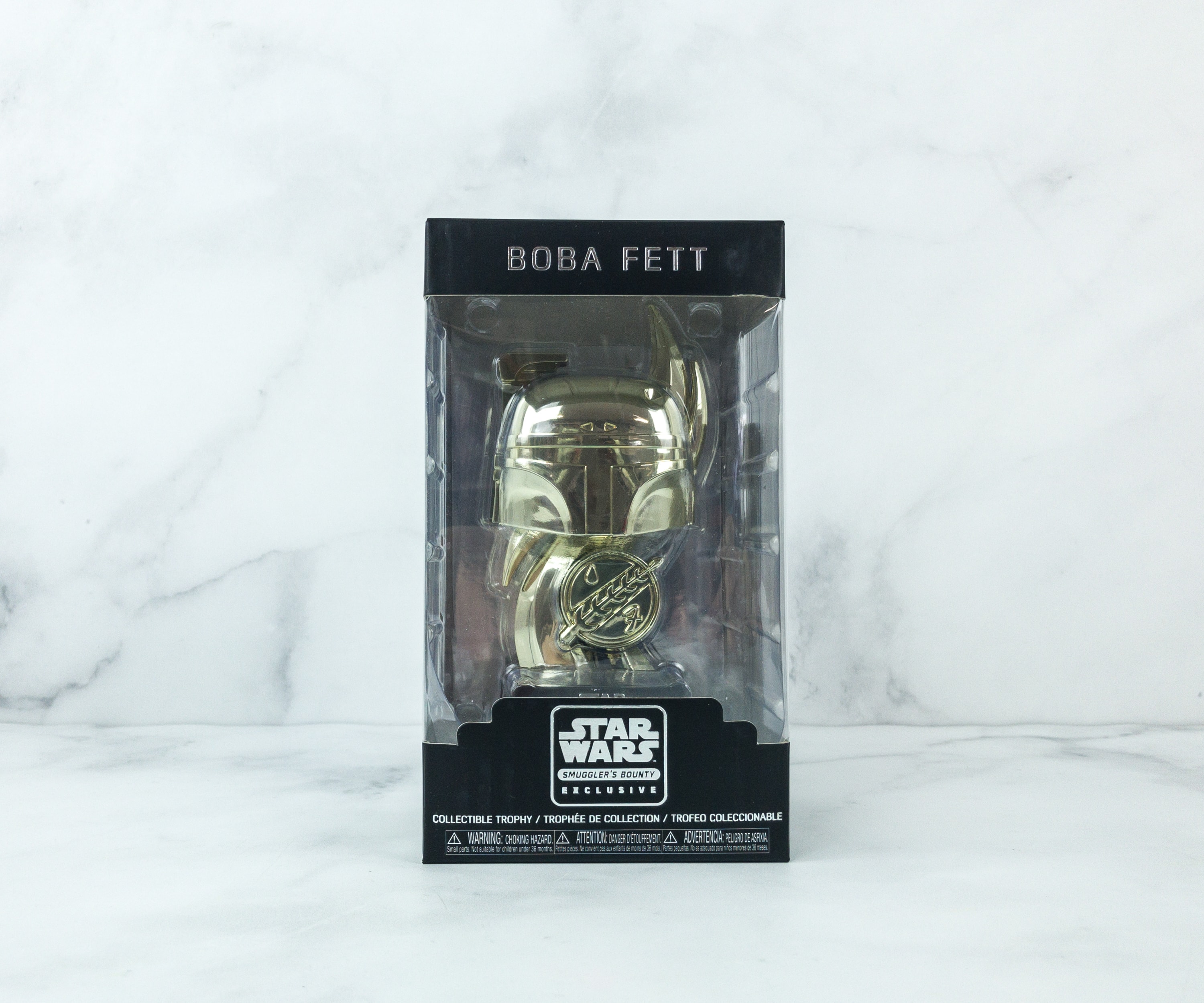 This was actually the third one we got from this box and it's Boba Fett in gold!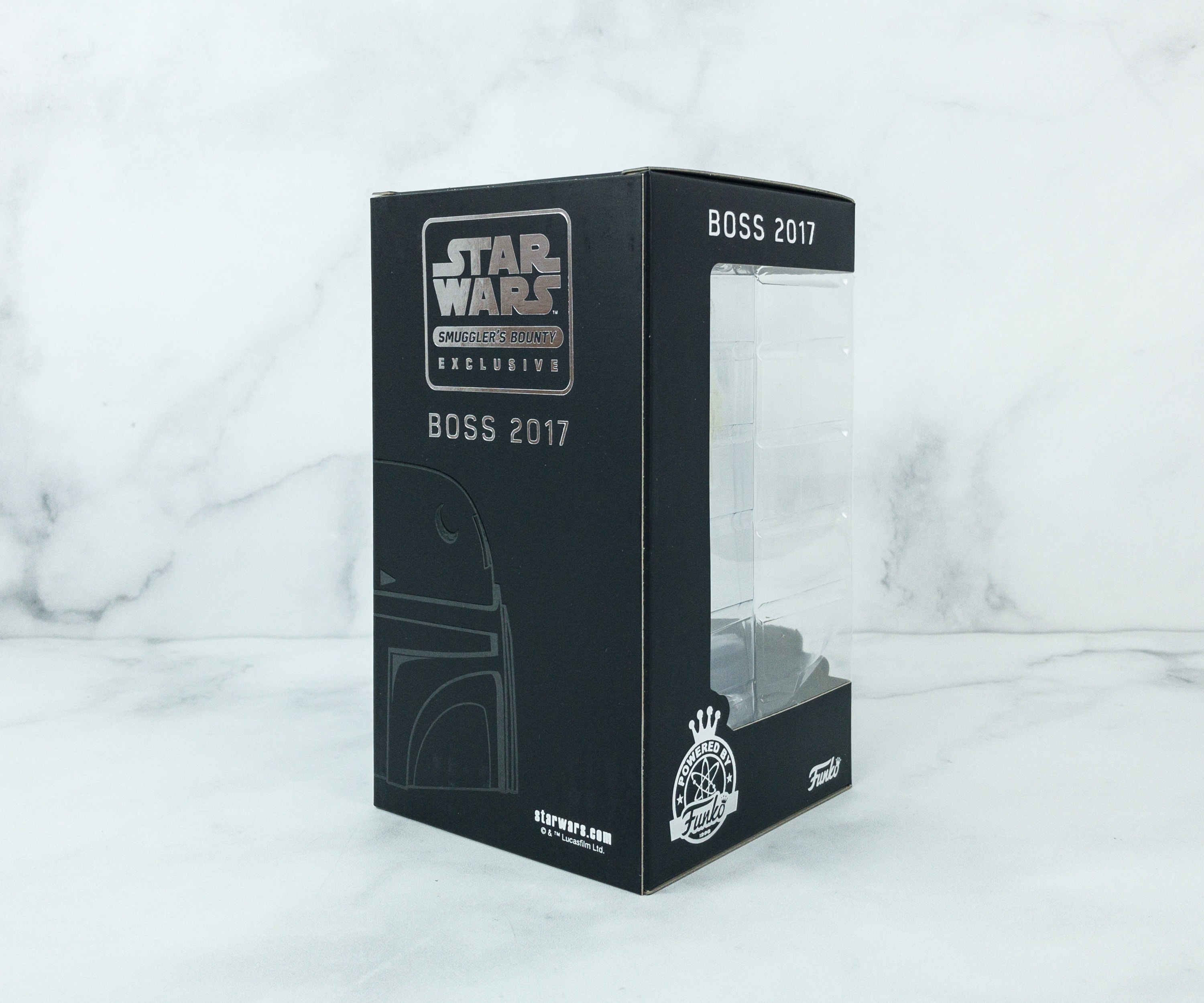 You can see that this was for 2017 – so it seems like it's very late. I think the idea was that it was for everyone who signed up for an annual subscription in 2017, and all those have just ended, and now you have your prize. It's kind of confusing, but who wouldn't want a bonus as shiny as this figure?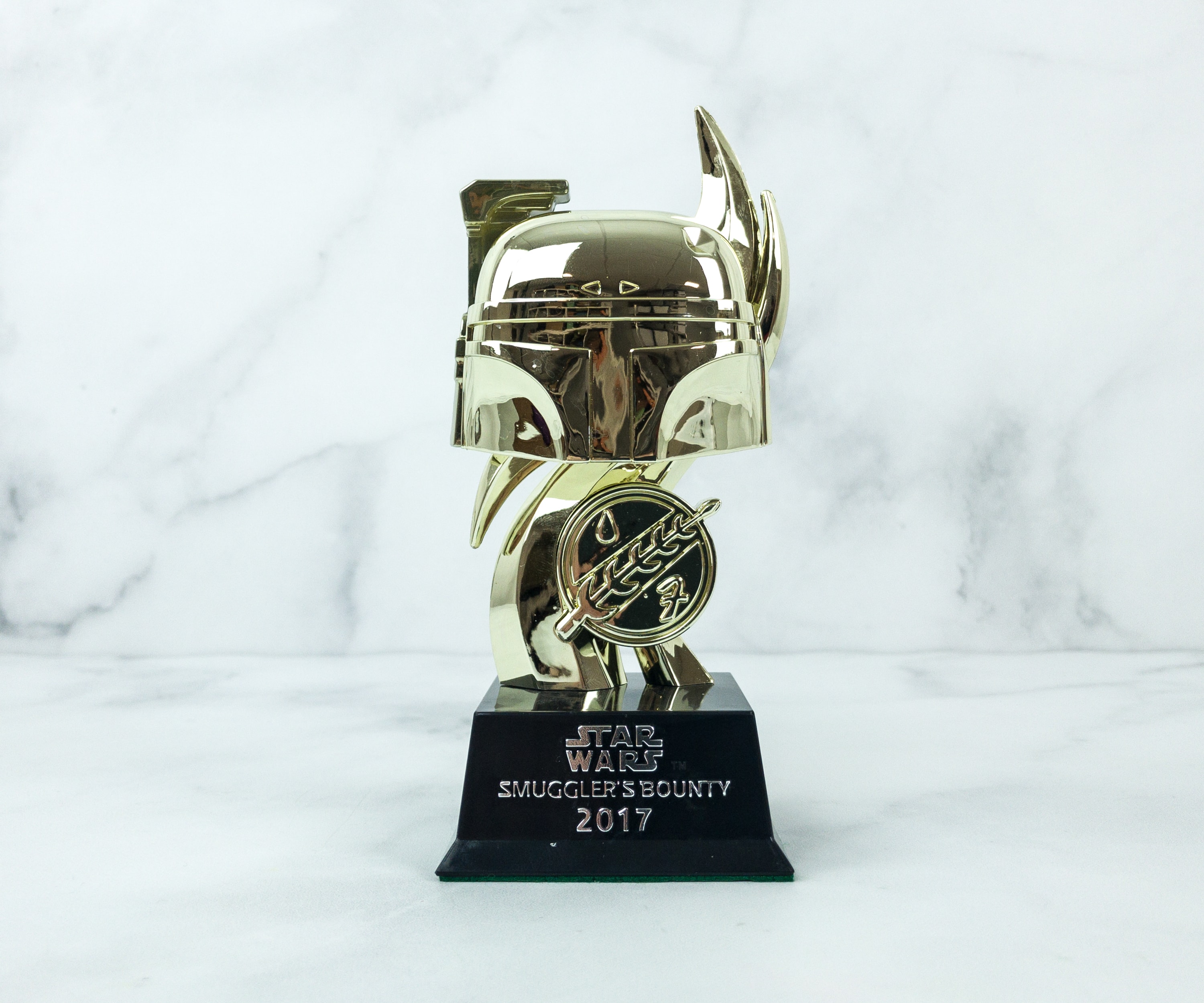 Boba Fett is a human male bounty hunter and the genetic clone of Jango Fett. He was made by the cloners of Kamino and he looks like the clone troopers made by the Grand Army of the Republic.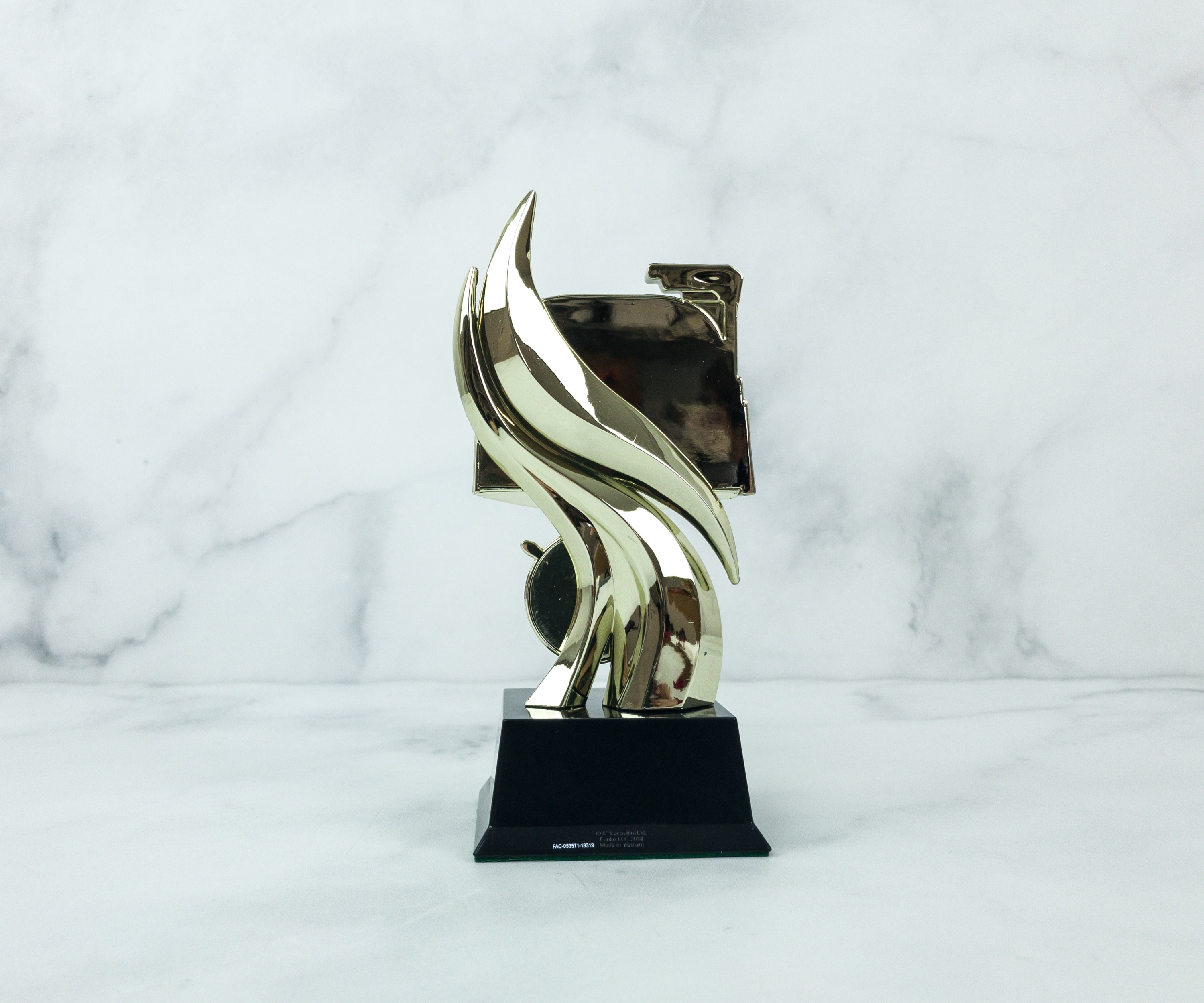 The back of the figure has a flame-like design! The gold portion of the figure is made of hollow plastic, and compared to the base, it is more lightweight. The bottom of the base is also felted so it won't damage flat surfaces.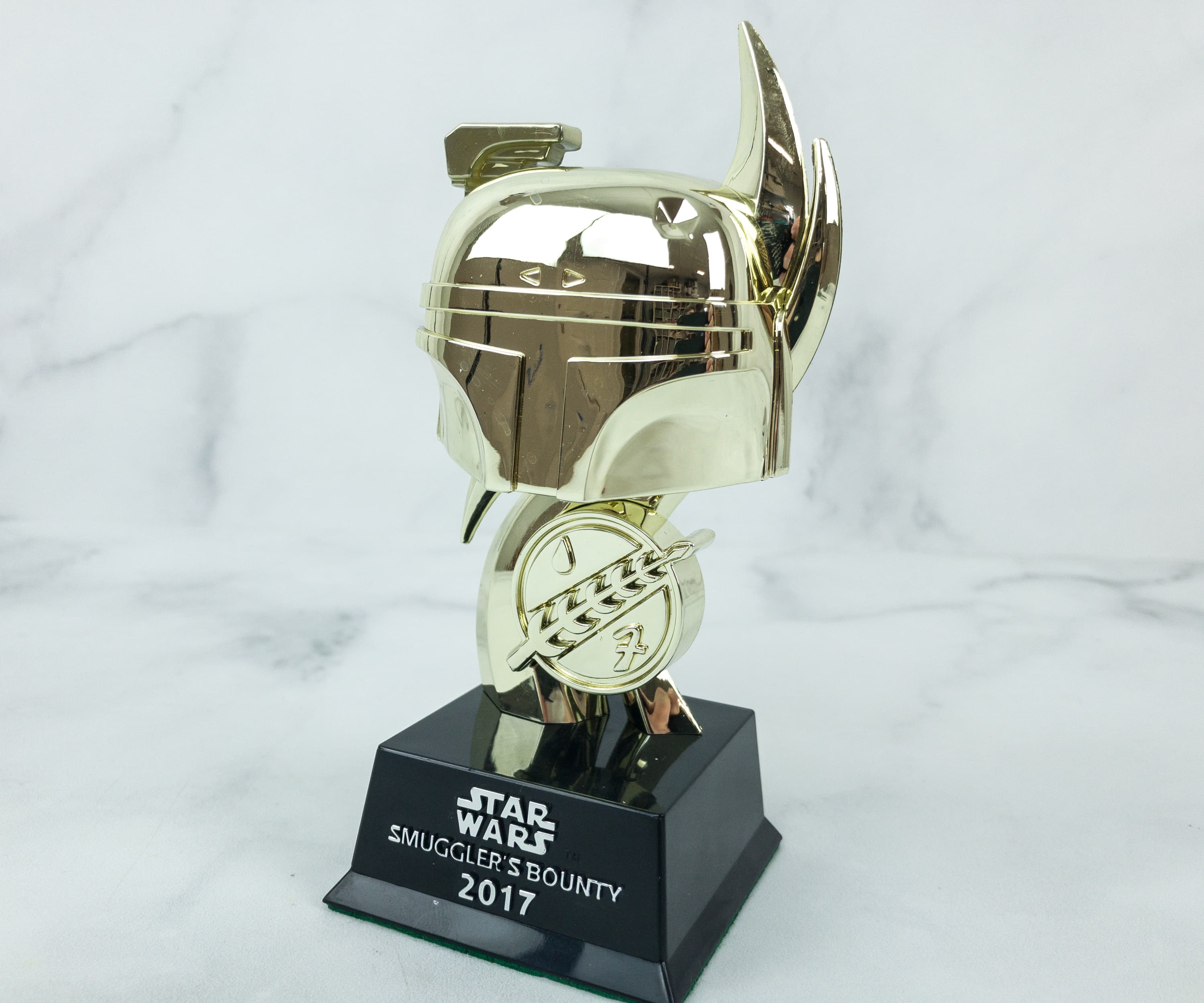 Boba also wields the Mandalorian Crest, which is a code of honor. It is composed of a wheat symbol, a cursive F, and a teardrop.
This is my third figure from the box, and receiving an annual bonus from them is like receiving a trophy for being a loyal subscriber and it's sad we'll never get another one! The golden figures definitely look good on my trophy, I mean, figures cabinet!
Were you an annual subscriber to any of the Funko Official subscription boxes?