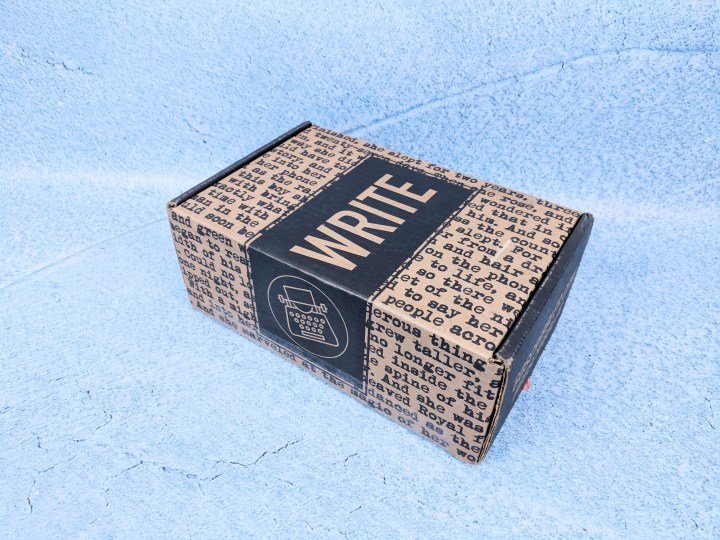 Scribbler is a monthly subscription box for novelists, created by authors, for authors. Scribbler is committed to helping writers improve their craft and reach their publishing goals, month after month.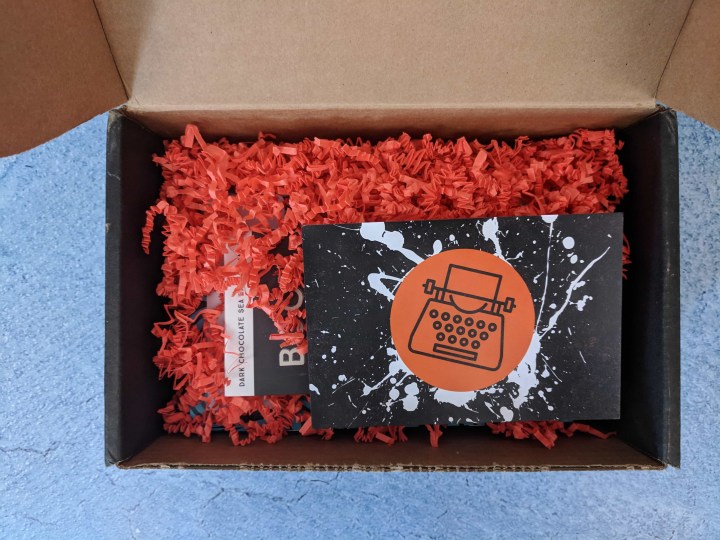 For $29.99 a month, you'll get a newly released fiction, a "Writing Passport" from the featured author to help you master the monthly theme, curated writerly gifts, and an invitation to communicate with a publishing professional.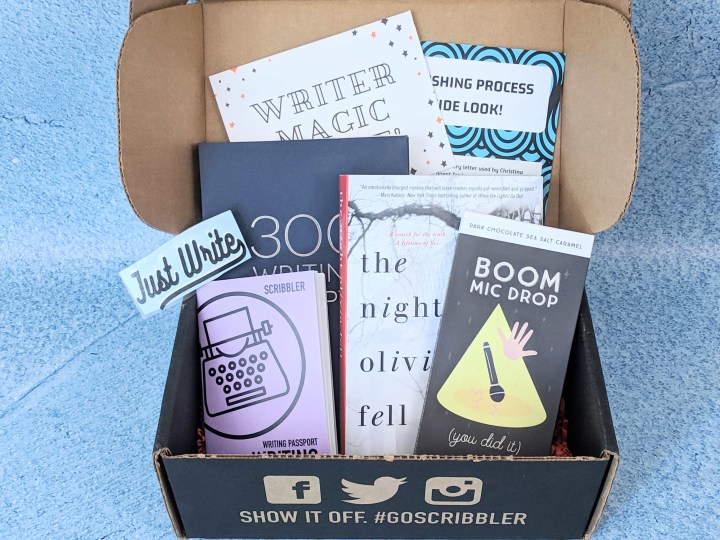 Everything in the box!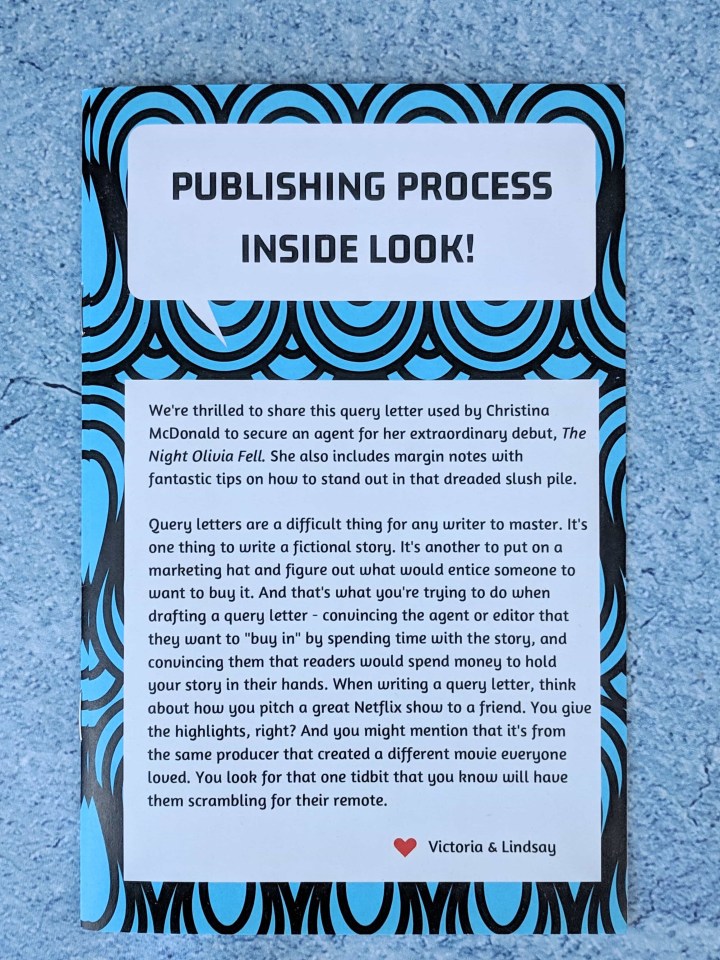 Every month, we are welcomed with a Publishing Process Inside Look.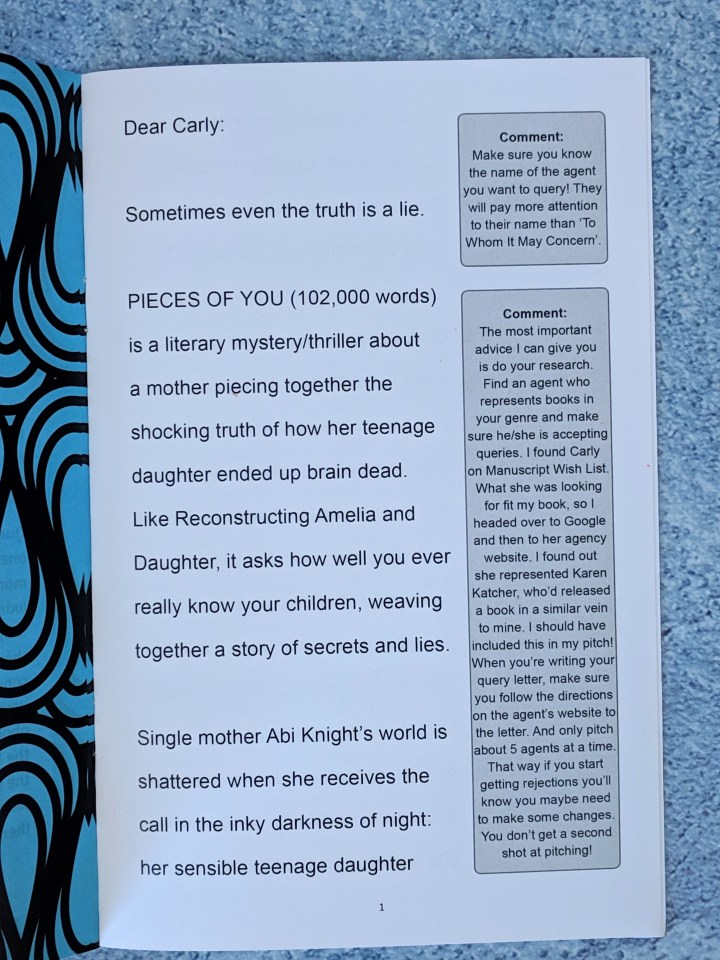 For February, we have an insight on a Querry Letter written by Christina McDonald to introduce her new novel to her agent.
At the back of the booklet, we have a list of the items in the box.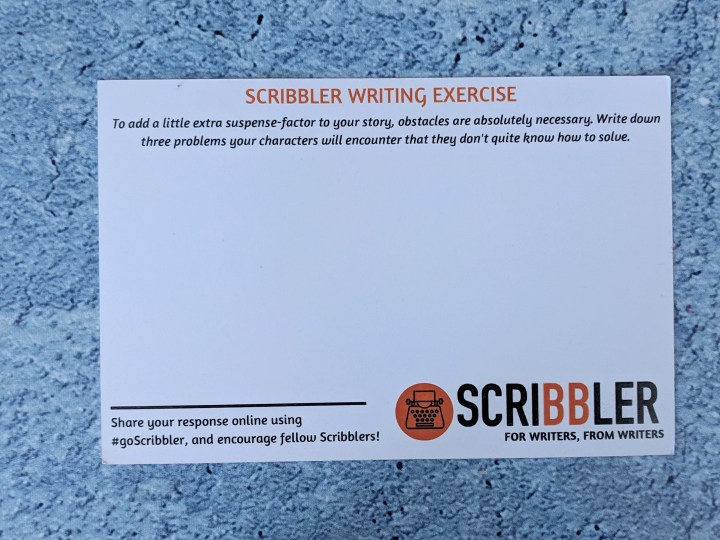 On the back of the welcoming postcard there's a little writing challenge and you can share it on social media using #goScribbler to find a community of like-minded writer!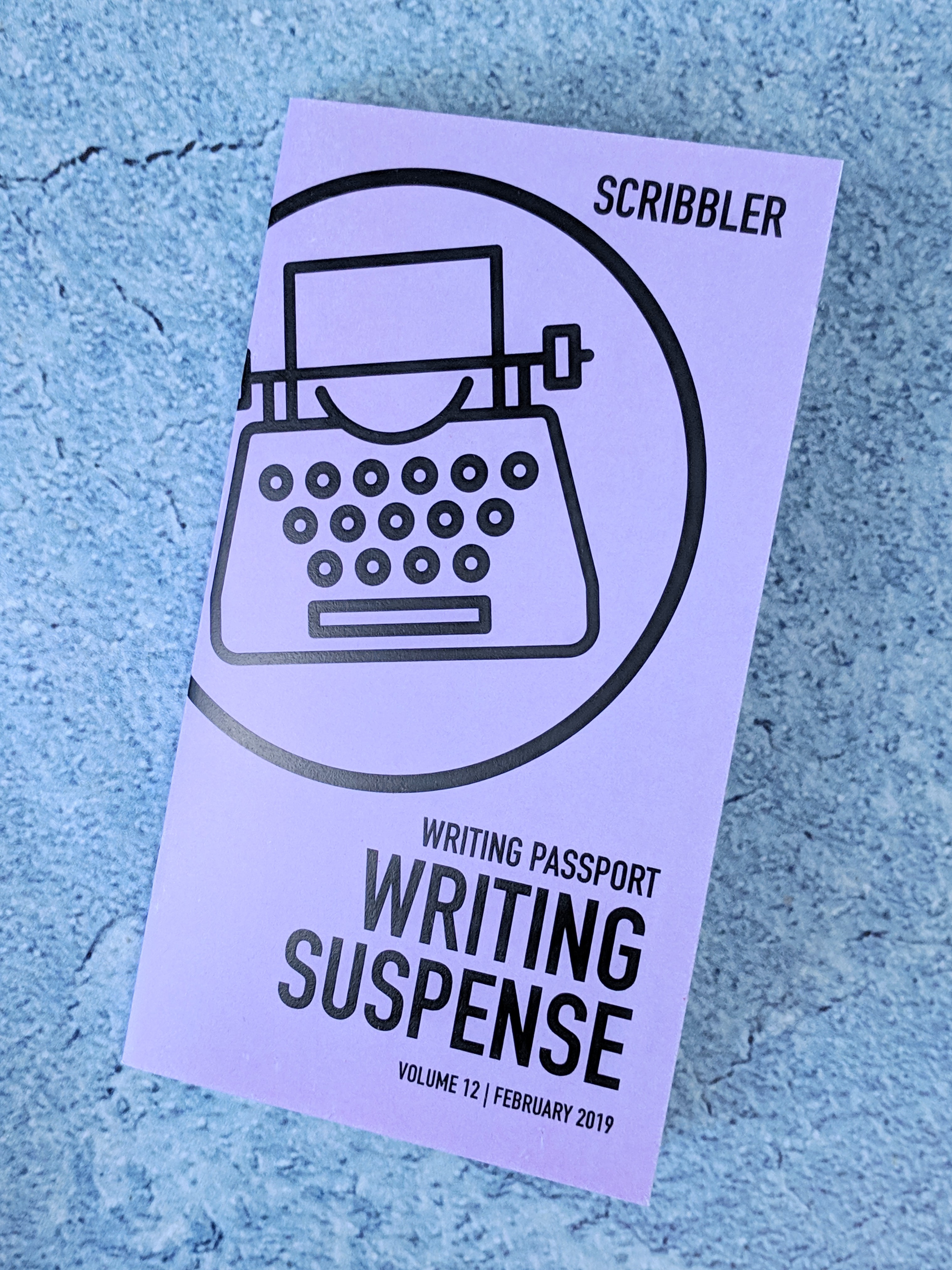 This month's theme is Writing Suspense.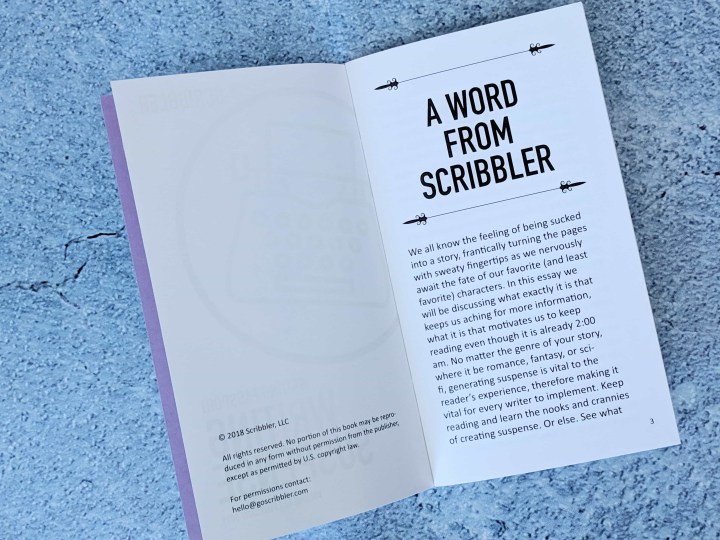 There's a quick introduction in the booklet about why the featured book was chosen.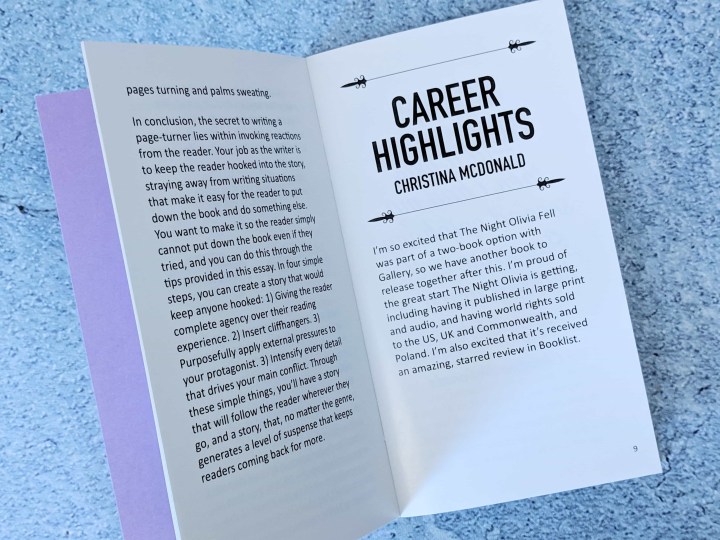 We are also introduced to this month's author : Christina McDonald.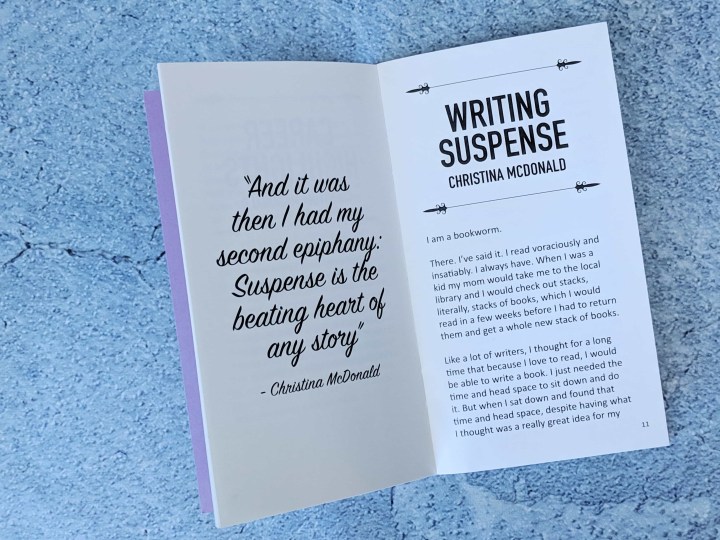 There are no exercises in the booklet to improve our skills, it's more about the theory behind Writing Suspense, from this month's author viewpoint. I prefer that way as I like to play with my own story and characters instead of doing an exercise that has nothing to do with what I'm doing.
The book this month is a paperback copy of The Night Olivia Fell by Christina McDonald. From Amazon :
In the vein of Big Little Lies and Reconstructing Amelia comes an emotionally charged domestic suspense novel about a mother unraveling the truth behind how her daughter became brain dead. And pregnant.

A search for the truth. A lifetime of lies.

In the small hours of the morning, Abi Knight is startled awake by the phone call no mother ever wants to get: her teenage daughter Olivia has fallen off a bridge. Not only is Olivia brain dead, she's pregnant and must remain on life support to keep her baby alive. And then Abi sees the angry bruises circling Olivia's wrists.

When the police unexpectedly rule Olivia's fall an accident, Abi decides to find out what really happened that night. Heartbroken and grieving, she unravels the threads of her daughter's life. Was Olivia's fall an accident? Or something far more sinister?

Christina McDonald weaves a suspenseful and heartwrenching tale of hidden relationships, devastating lies, and the power of a mother's love. With flashbacks of Olivia's own resolve to uncover family secrets, this taut and emotional novel asks: how well do you know your children? And how well do
That sounds really great and I'm looking forward to dive into this book and know more about what Olivia's last couple of days were like.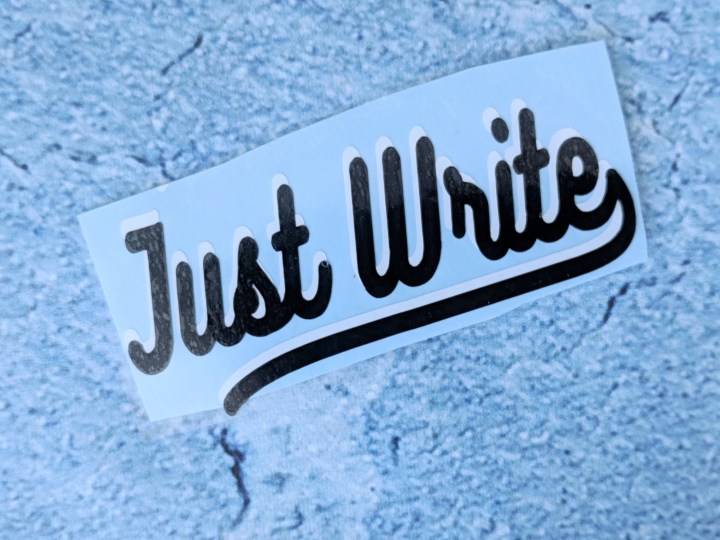 Goodies!!! A Just Write decal that you can put on your laptop or on the back of your computer monitor if it's like mine, its back facing people coming in my office.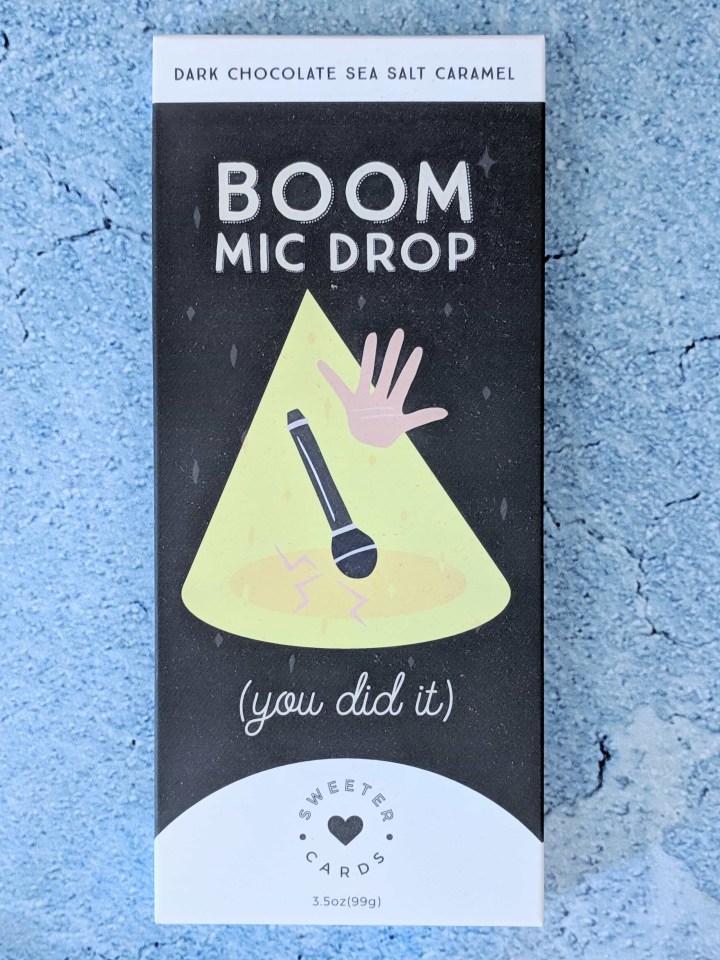 Dark Chocolate Sea Salt Caramel. I'm keeping this chocolate for when I'll be done writing my current chapter. Or I could eat a bit for every pages I've written!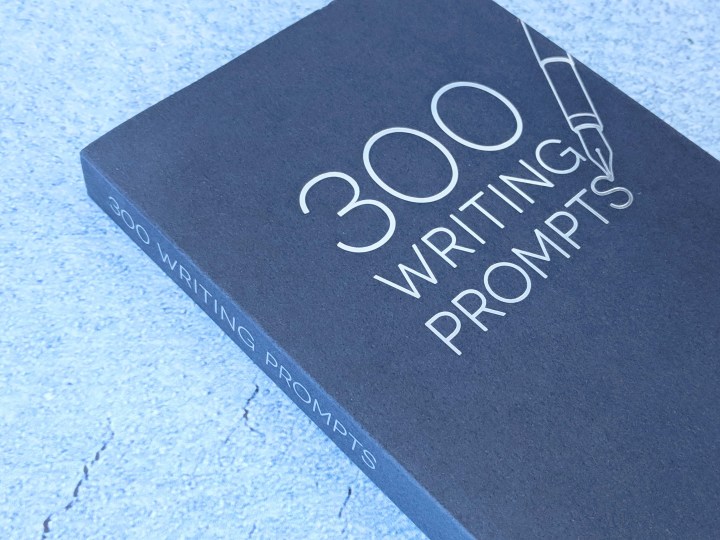 300 Writing Prompts Book. Each page features two prompts with enough space to get you started.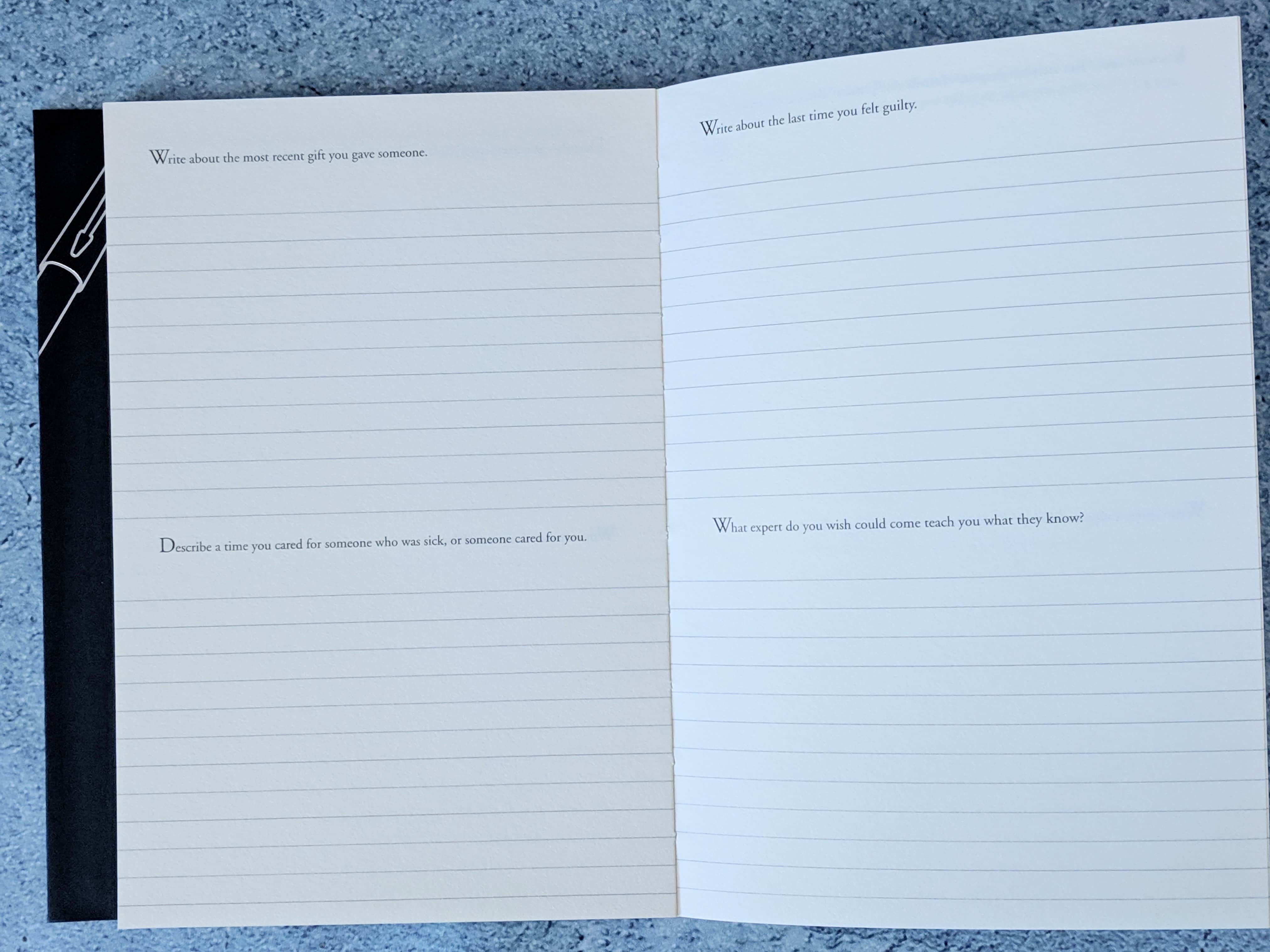 You can use that as a daily writing exercise, or to develop a character from your story. The open book lays flat, so it's easy to write and quite comfortable.
Writer Magic Inside!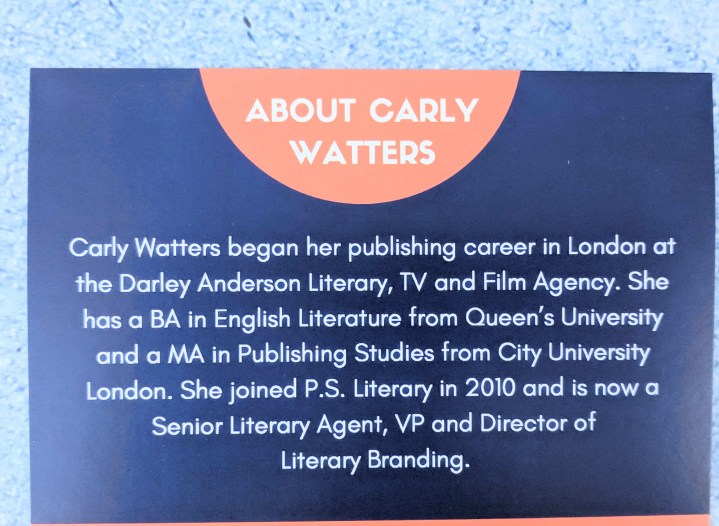 This is an invitation to an exclusive chat with Carly Watters, a senior literary agent, on March 7. Knowing that this is the February box and that I live in Canada (so I get my box quite late), I still had plenty of time to get ready for this event! I really appreciate how far ahead of the event we get the box! Good job! But if you miss it, don't worry as the recording will still be available for 60 days after the event.
I'm really looking forward to read this month's book and the 300 writing prompts and the chocolate were good addition to get writers to write! The booklet is always a nice read to remind us of different aspect of writing a book, making use more mindful when we write. It's also amazing to have the opportunity to connect with people in the industry and have insights from published authors!
What do you think of this month's box?