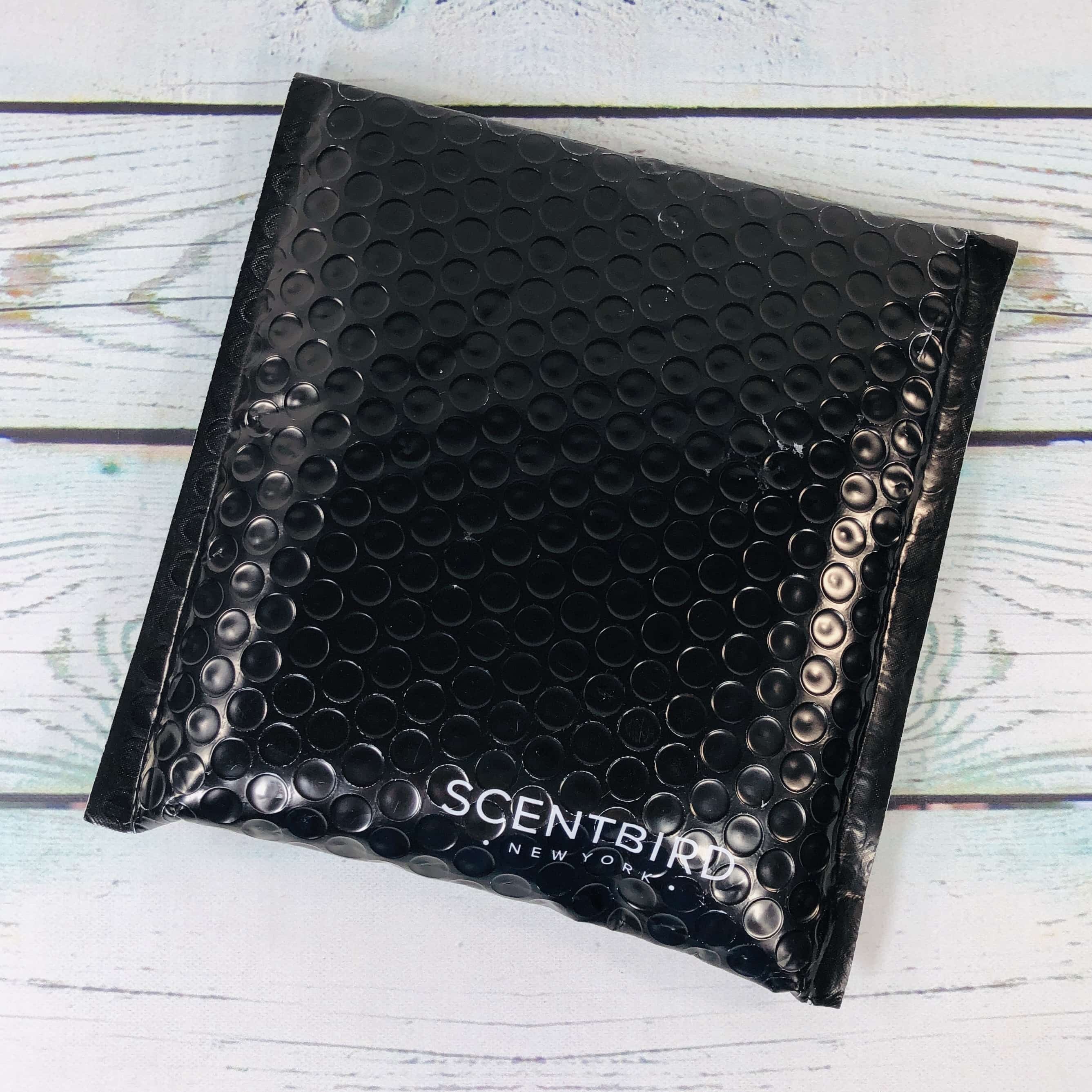 Scentbird is a monthly perfume and fragrance decanting subscription, although you can now subscribe and receive makeup, skincare, body care, and even candles! With Scentbird, you get a thirty-day supply of perfume every month – Scentbird takes authentic perfumes and decants them into travel sprayers. There are over 450 fragrances to choose from and Scentbird adds new ones every month! You can save when you purchase a multi-month subscription, or even arrange to receive perfume every other month.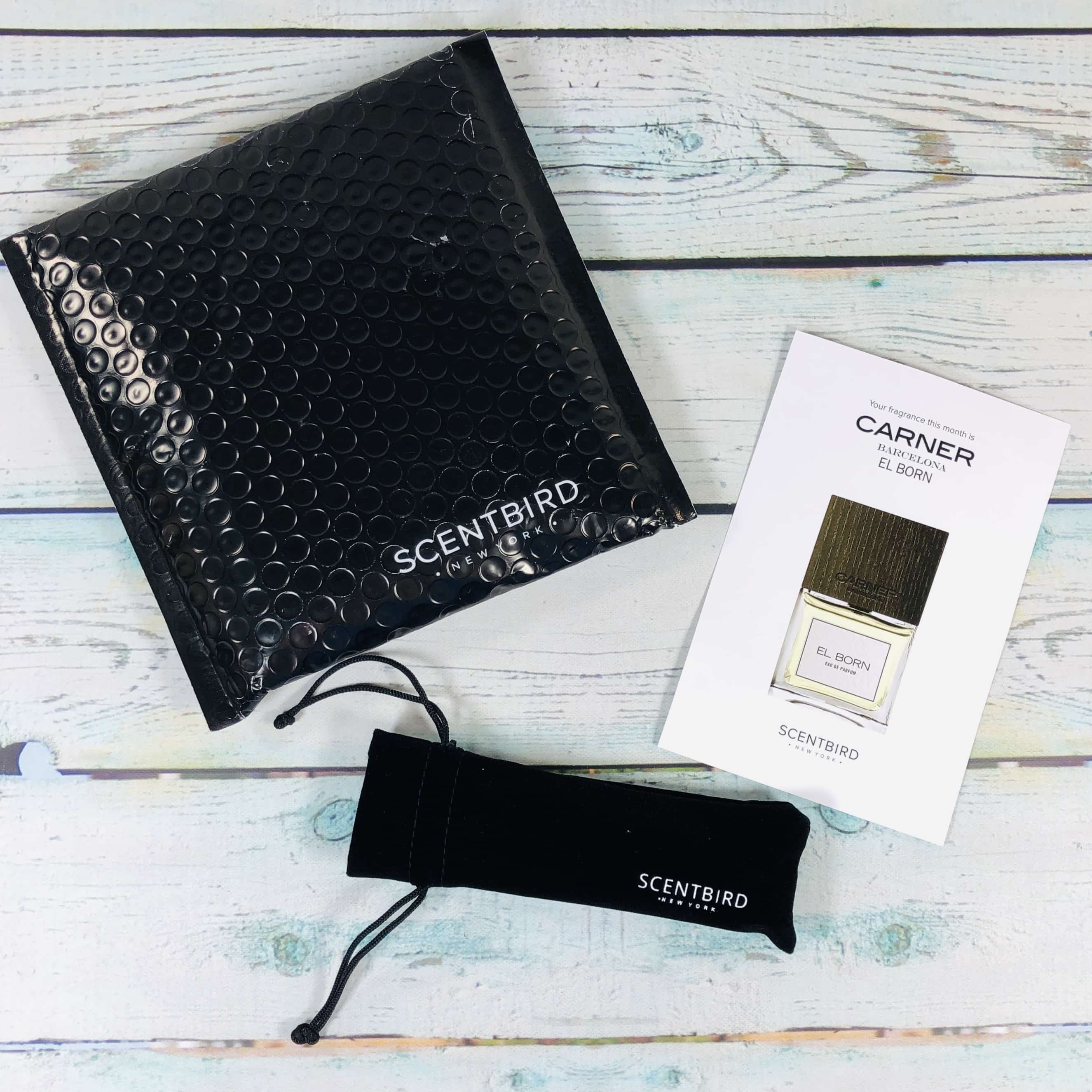 Everything in my box!
I received a card with the name of my chosen scent.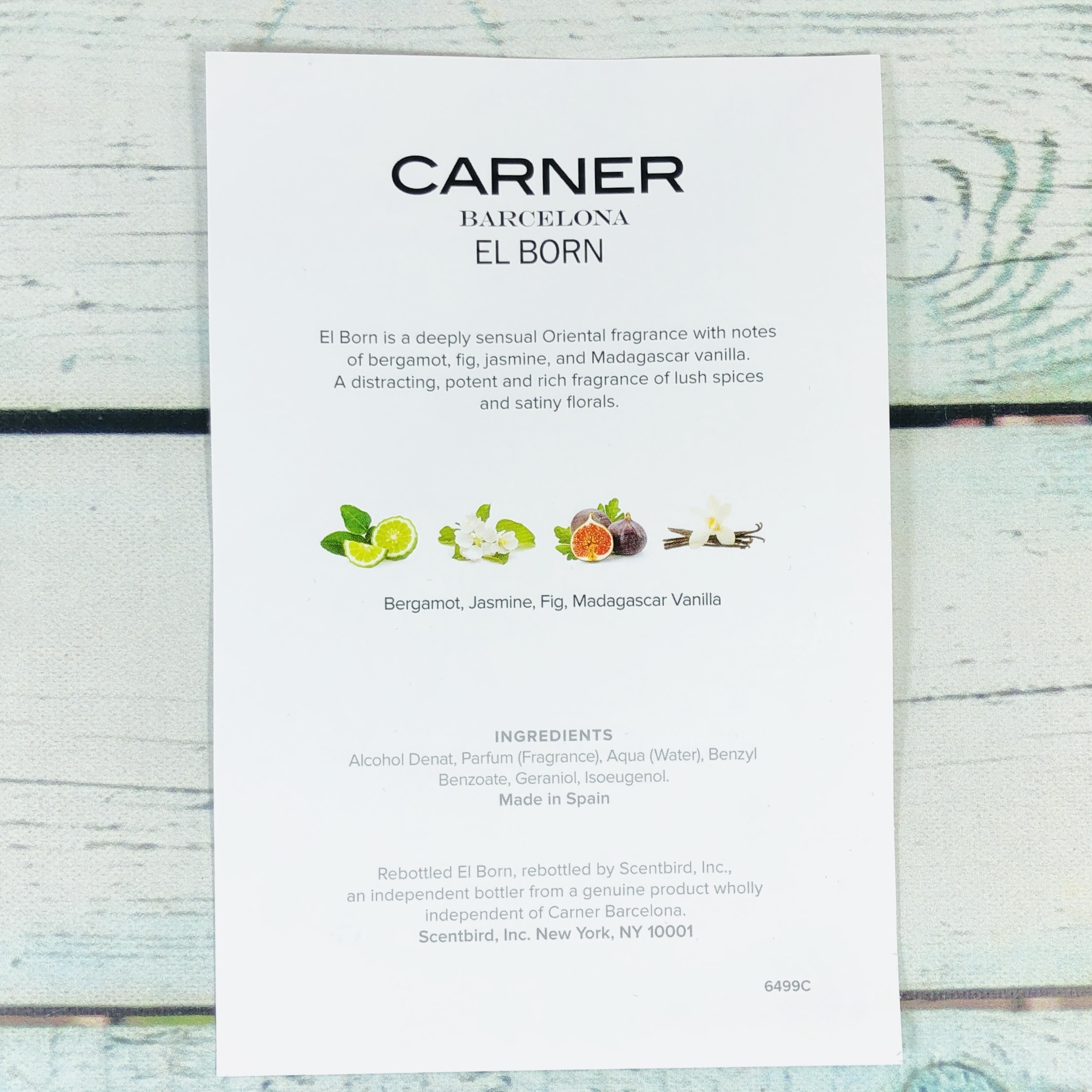 A brief description was listed, as were the ingredients and scent notes.
This month I received a new case and it was tucked into a velvet bag. The case is less likely to get scratched if you place it in the bag before putting it in your bag or purse.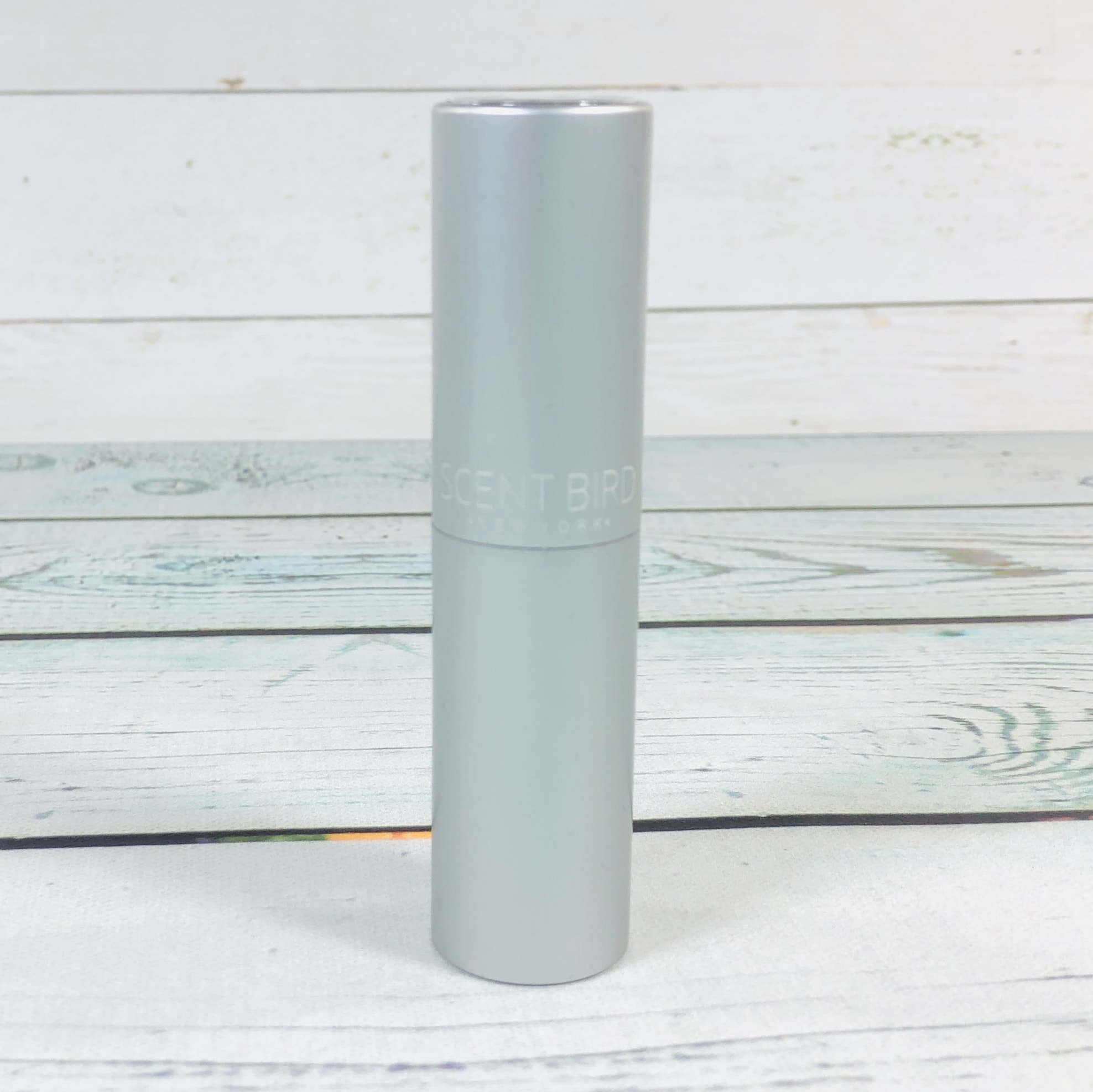 My case is now silver! You can buy a new case in the online shop, they offer a lot of different case colors to choose from. You can even buy fragrance holders!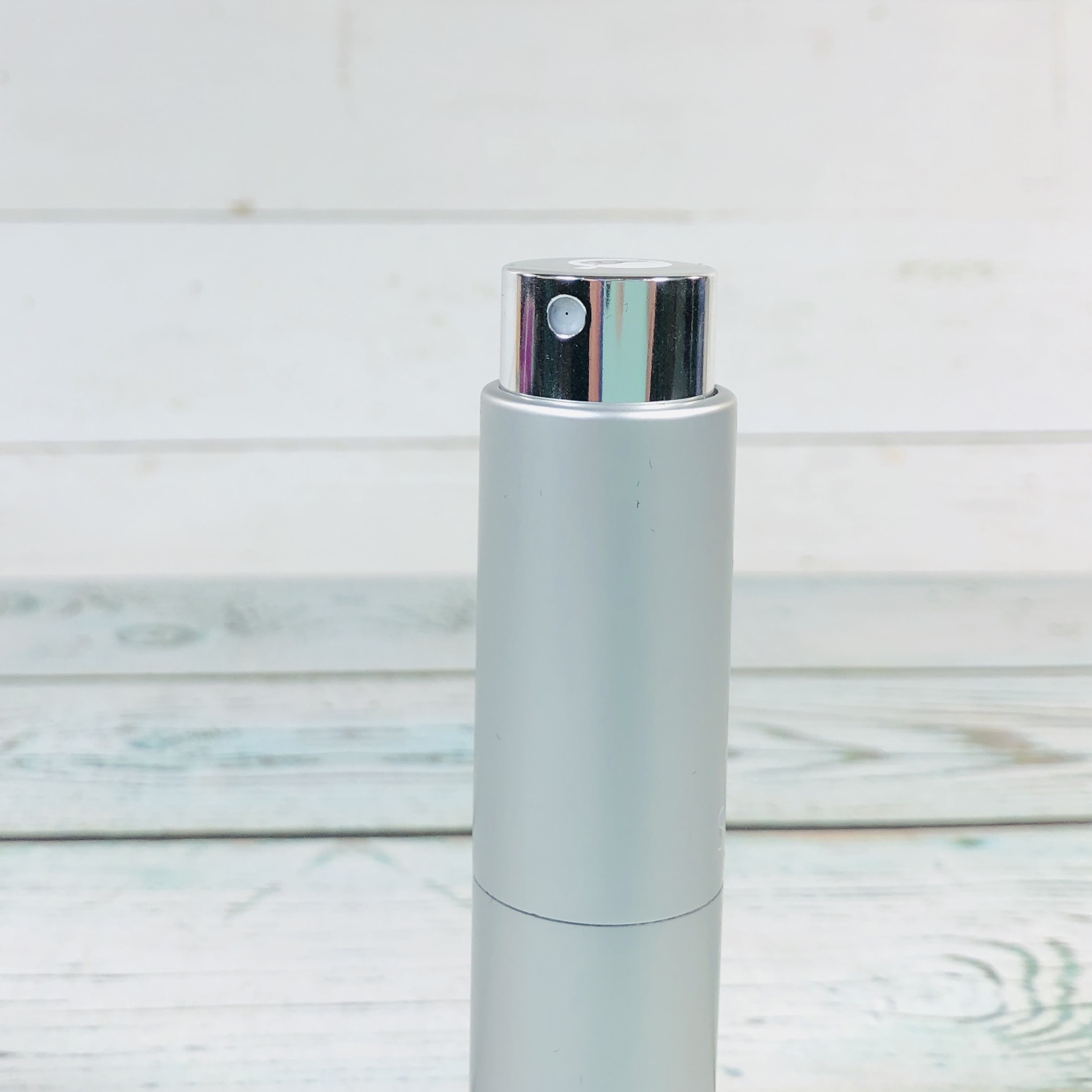 Simply twist your case to reveal the sprayer. You can pull the scent out of the case and pop a new one in next month. The sprayer holds 0.27 ounces of perfume.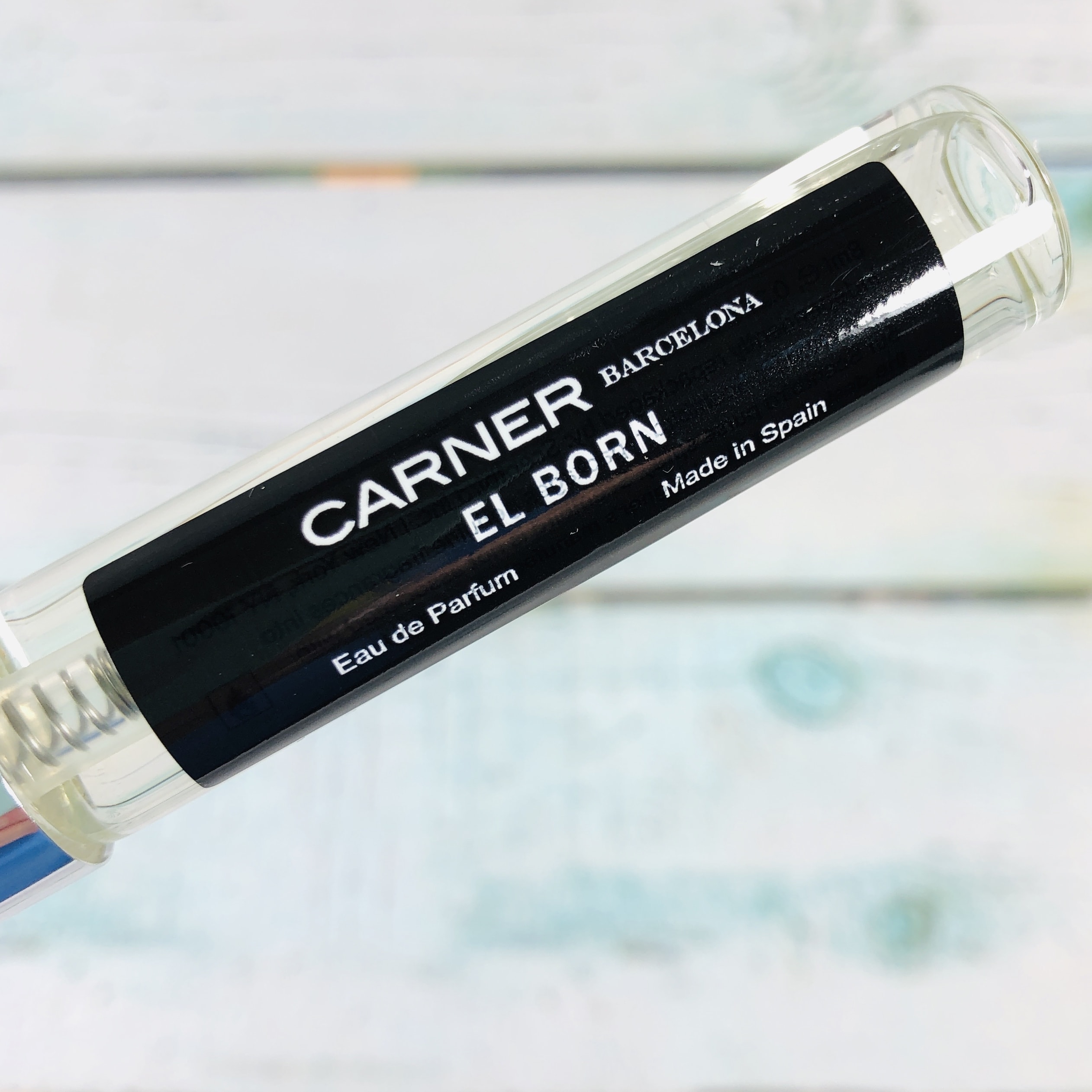 Carner Barcelona El Born ($120 for 50ml) You can go with the perfume of the month (which for April is Nest Wild Poppy), use Scentbird's recommendations, or just fill up your queue with scents that you want to try. I wanted to try this brand from Spain and liked the scent notes, although some of them (Peru balsam, angelica) are unknown to me. The scent is an oriental floral and the main notes are Sicilian lemon, honey, and vanilla. It is considered unisex and at times I felt it was very sweet, other times it smelled a bit more masculine. Overall, I picked up the honey and something warm, like vanilla that was aged in a wooden casket of bourbon. I liked it, although projection and longevity are both on the short side.
When you check out the scents on the Scentbird site, you can see important info that might help you decide if a fragrance is right for you. You can also leave reviews for others. It looks like the majority of Scentbirdies who voted on this fragrance said it was woody, classic, and warm. I'm surprised that "sweet" wasn't higher on the list. Considering that one of the top notes is a type of lemon I would have expected some freshness but this wasn't a citrusy scent to my nose.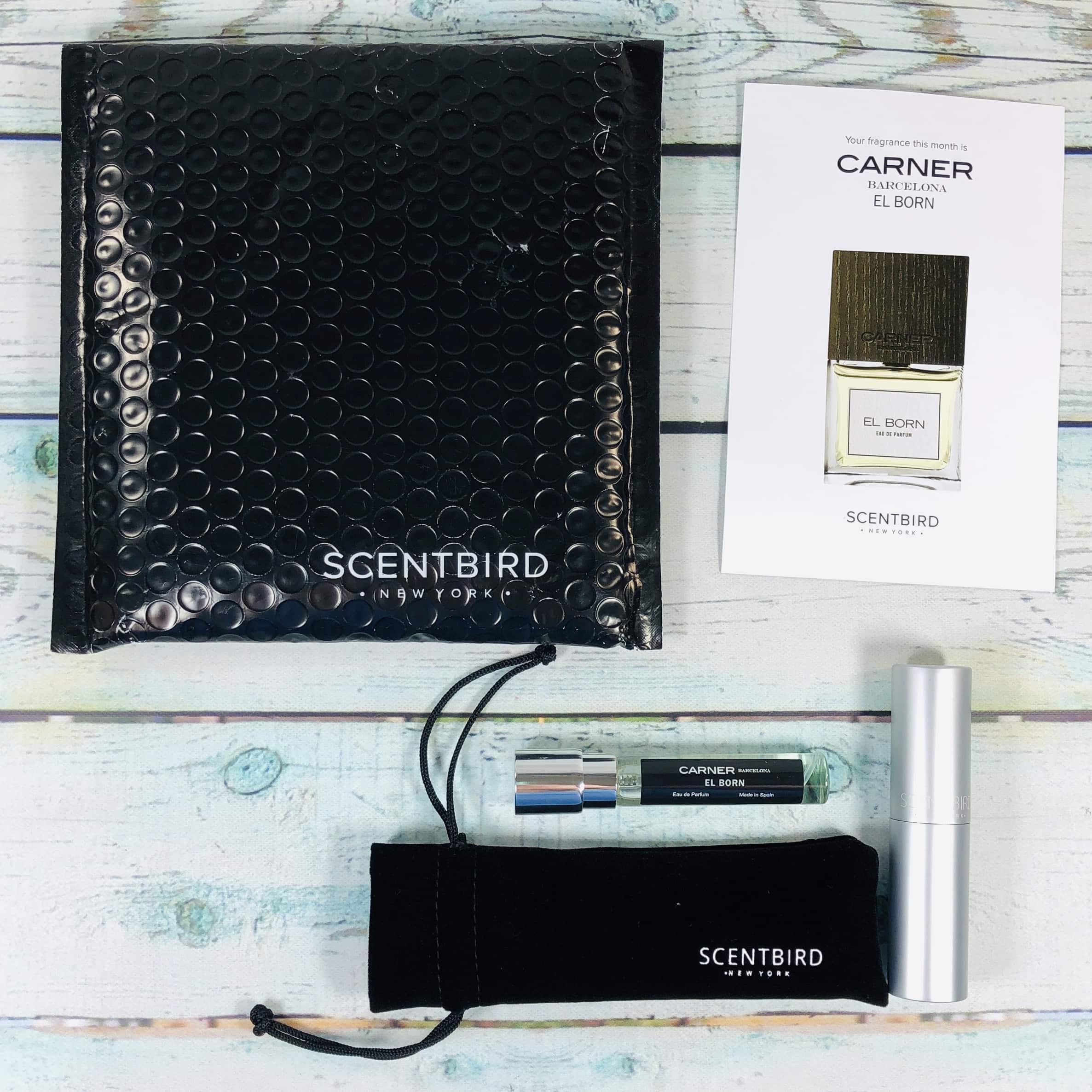 Scentbird is still recovering from a warehouse move and I didn't receive my February scent until March, but it did show up. There are tons of items now to choose from, including tons of makeup and skincare, some of which are limited time only and others that may have an upcharge. I enjoyed my chosen scent for February, and it had a value of around $19.20. I appreciate that Scentbird has a lot of niche fragrances to choose from, but you can find some of the designer fragrances too.
What's in your Scentbird queue? Let me know what scent you're wearing now in the comments!