Panda Pals is a play and learn monthly sock subscription for kids. It's a great way to refresh your kid's sock drawer, and it brings a lot of fun, too.
DEAL: Save 10% on your subscription. Use coupon code PANDA10.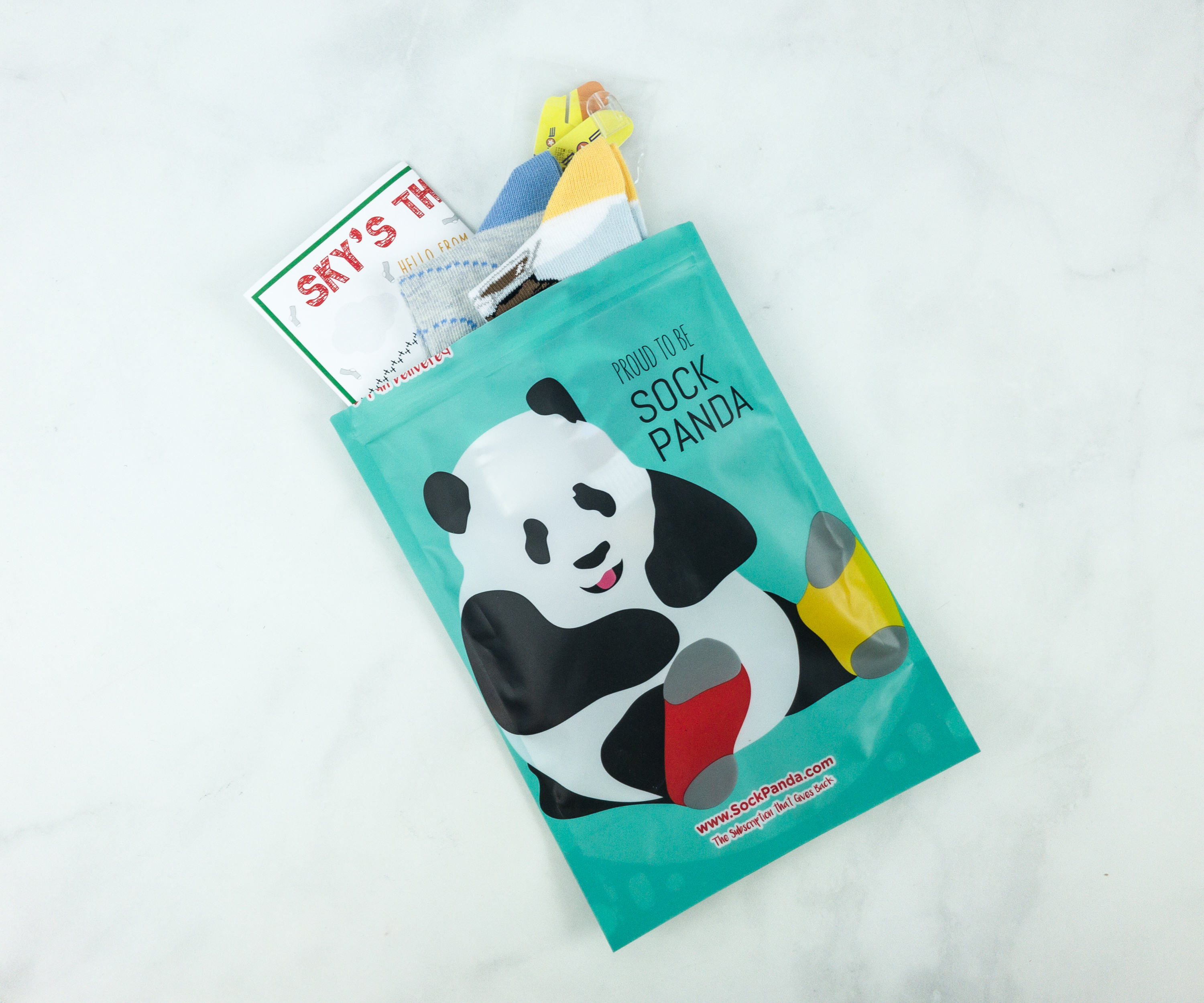 All the items comes in a pouch instead of a box, and this pouch features a cute panda drawing.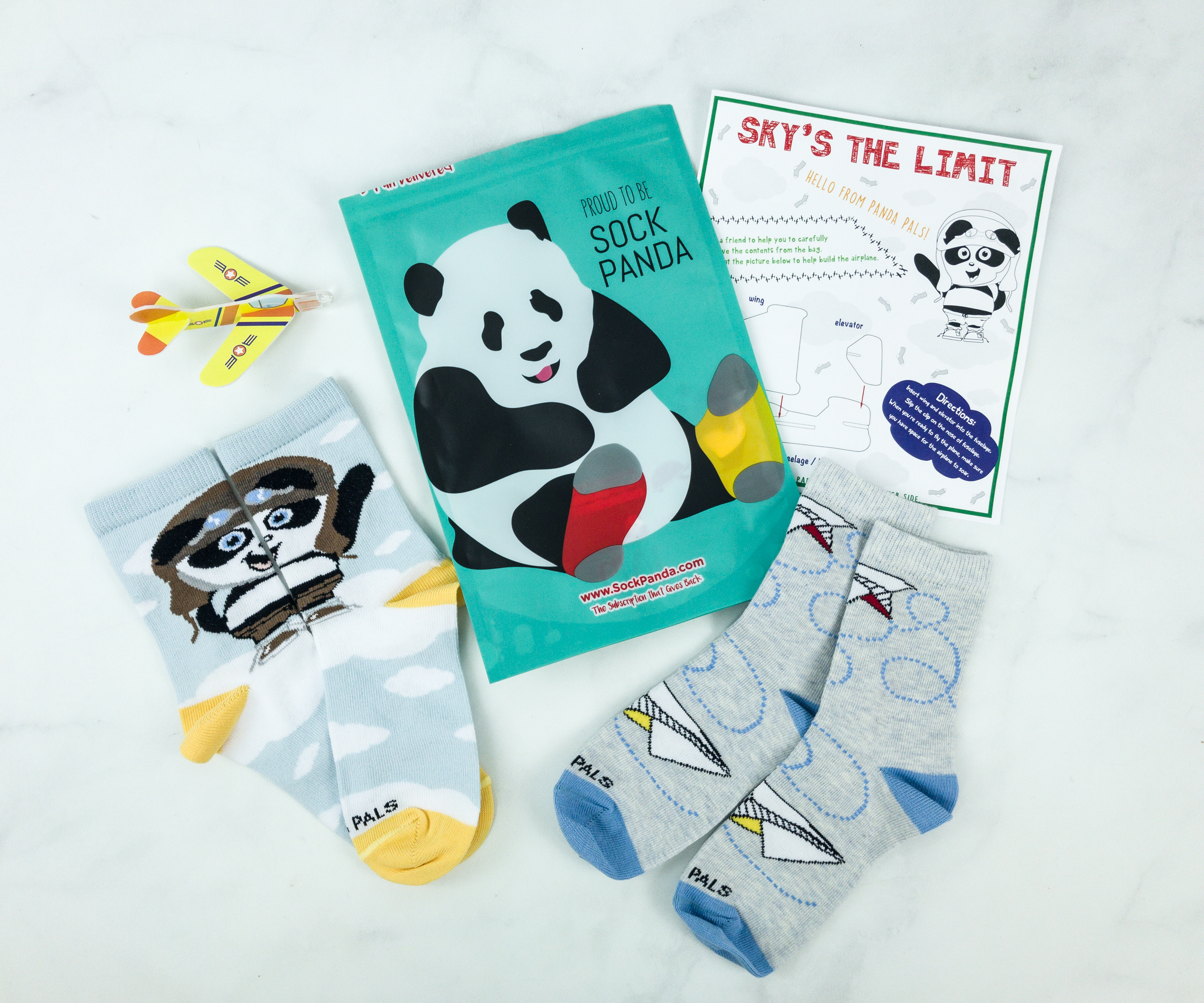 Everything in my January 2019 box!
Each month Panda Pals includes a sockitivity. This sheet contains the featured activity for the month, and this month's activity is how to make your own airplane!
Printed at the back of this sheet is a detailed step-by-step procedure on how you can create your own paper airplane. All you have to do is to follow 5 steps.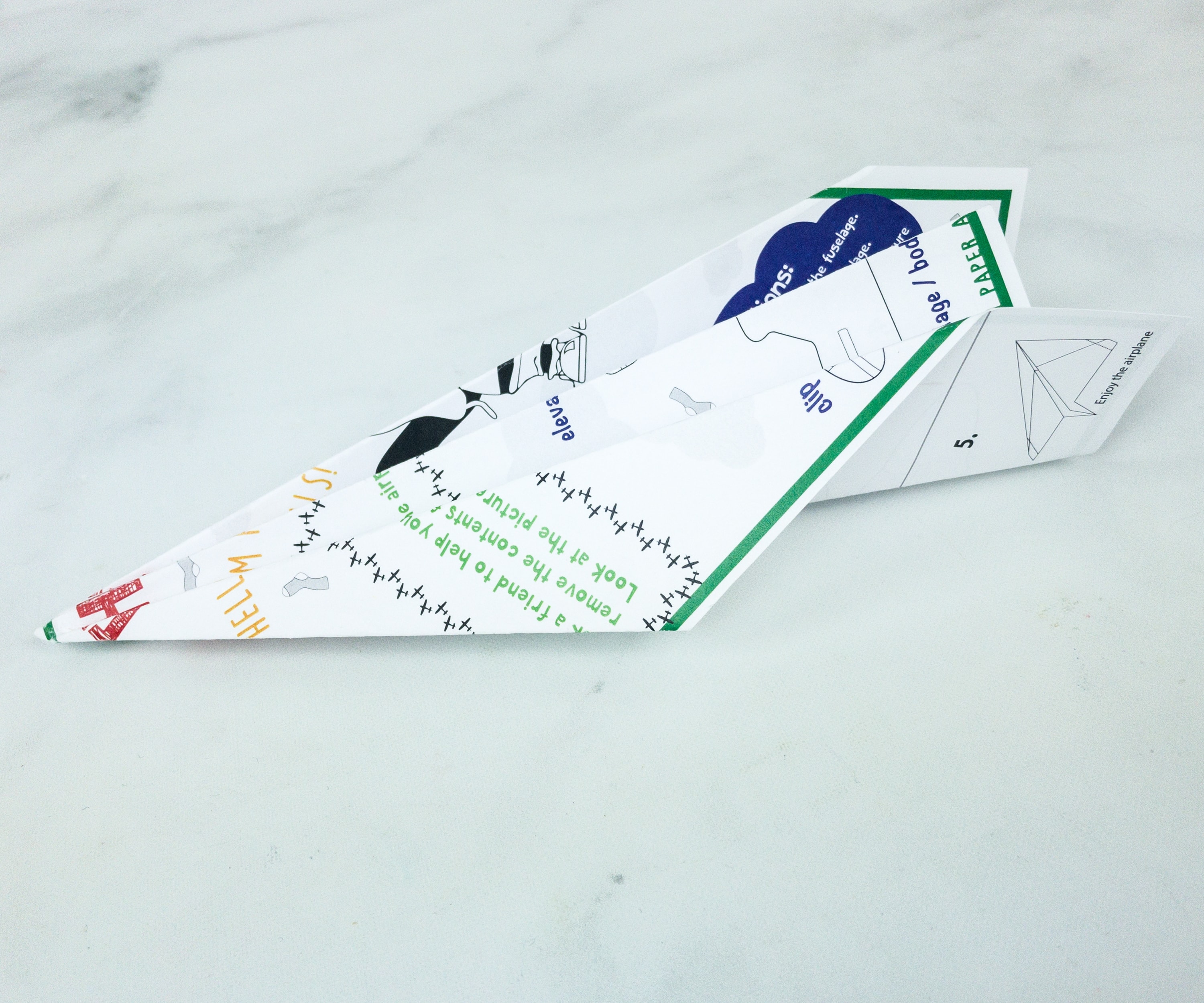 Here you go! Check out this cute little paper plane that my kids have done using the sockitivity sheet!
My son looks so happy with his paper airplane. He really enjoyed playing with it!
This month's box also comes with a cute bonus item, an assemblable airplane! The plane's part includes the clip, wings, elevator, and body.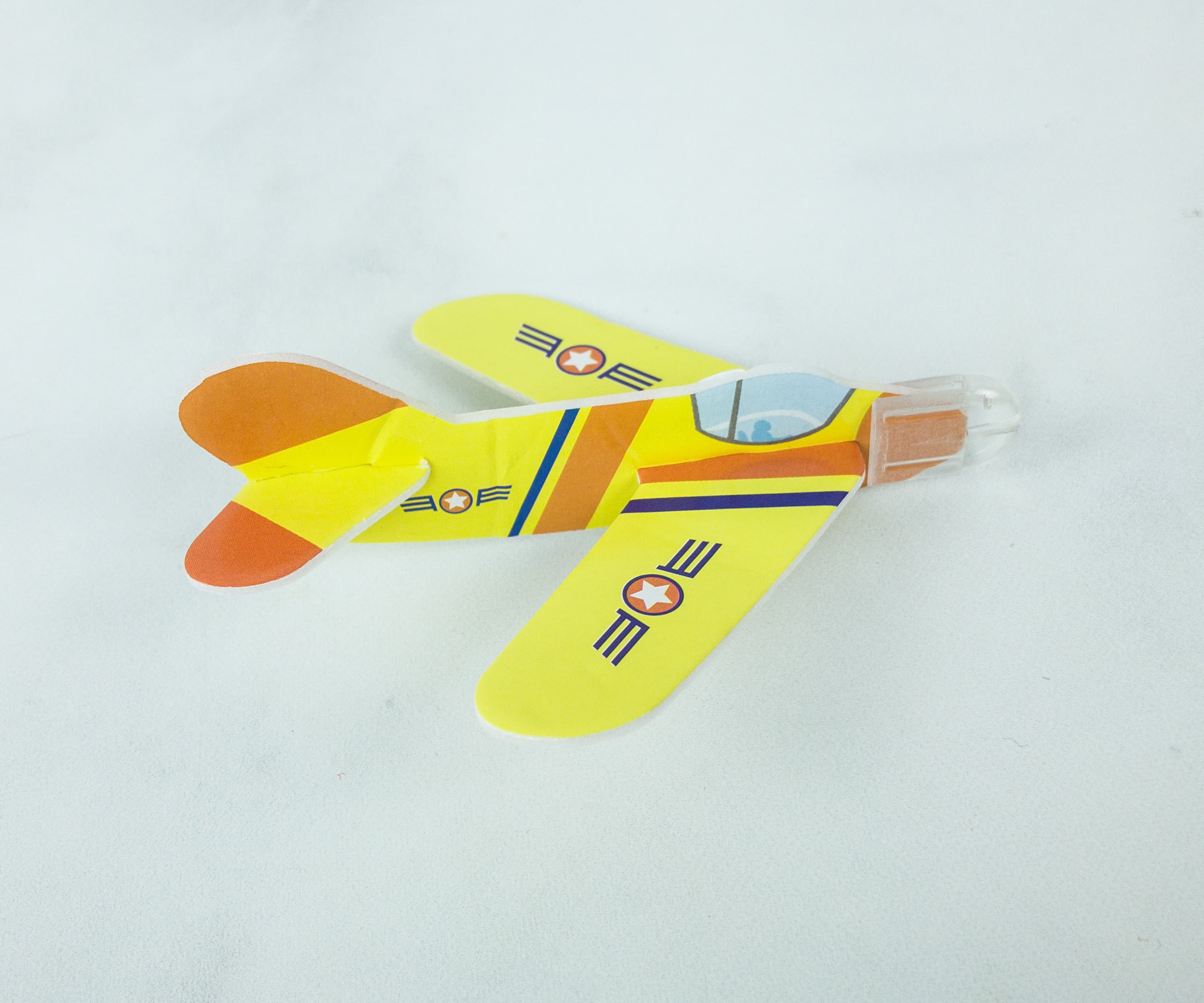 This airplane is so easy to put togetyher. Just insert the wings and elevator into the body, then slip the clip on the front part of the body. So simple and fast!
The first pair of socks we got is a crew cut style and features a sky blue base color, and yellow heels and toes. There are also print of clouds all over.
When you combine the two socks together, you'll form a picture of a cute pilot panda!
The second pair of socks are also crew-cut style with an overall gray color and blue heels and toes. Like the first pair, these socks also form a cute image when you put it together. It features a picture of two flying paper planes.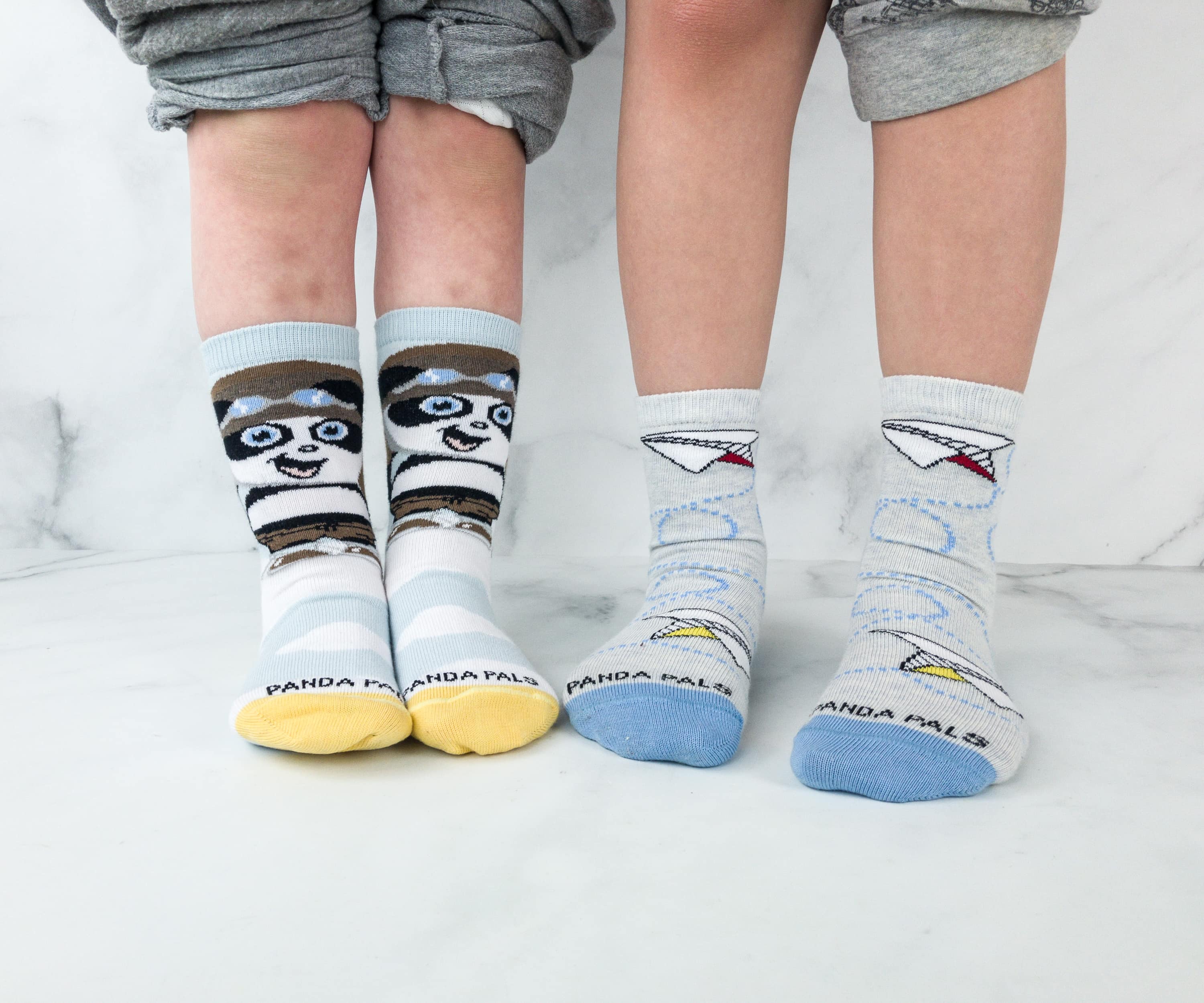 Both socks really have a great fit. They're breathable and comfortable to wear as well. My kids loved the designs!
Panda Pals is always fun for my kids! They love both the socks and the activities it comes with. I'm impressed that this subscription never fails to come up with a variety of fantastic and colorful designs and, as a parent, I also appreciate the addition of sockitivity sheet because it keeps my kids busy while having fun. It's also worth noting that Panda Pals donates a pair of socks to those in need for every for every pair of socks purchased from them. Getting cute pairs of socks while supporting charity is totally worth it!
Have you tried Panda Pals?