MistoBox delivers hand-selected coffees from unique artisan coffee roasters across the country. Each box contains a 12-ounce bag of whole bean coffee. When you sign-up, you answer a short quiz so that your subscription can be customized to your preferences. It also ships on your preferred schedule.
DEAL: Save $10 on your first box. Use coupon code V7PP. 
This month's coffee bag is quite big, it completely covered the whole box. It also comes with a note from the curator, which is printed behind the box's cover!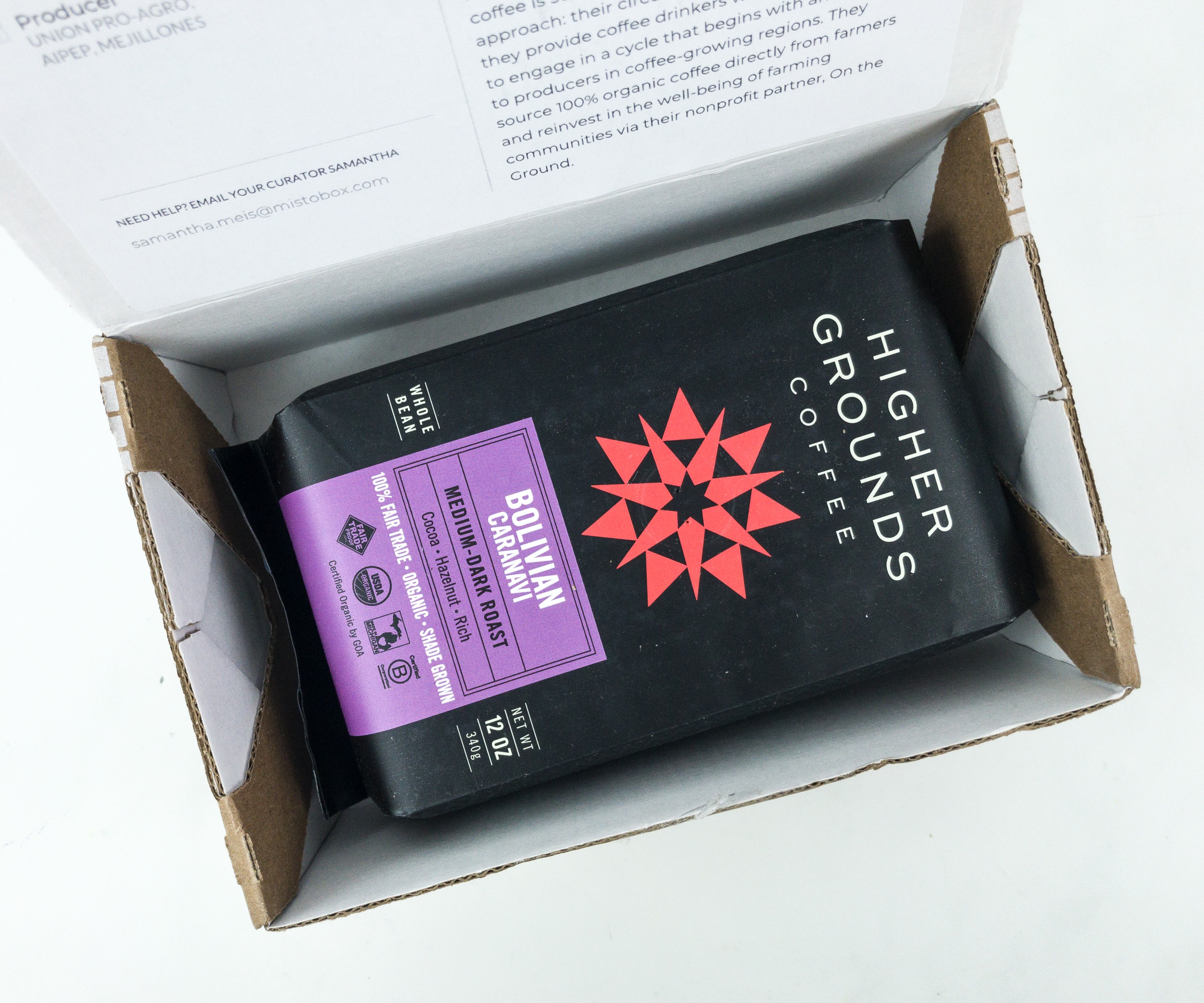 Everything in my box!
What I love about this box is that you get a little information about the origin of the coffee and the production and roasting, but it is still simple, and you aren't bombarded with cards, stickers, or promotions.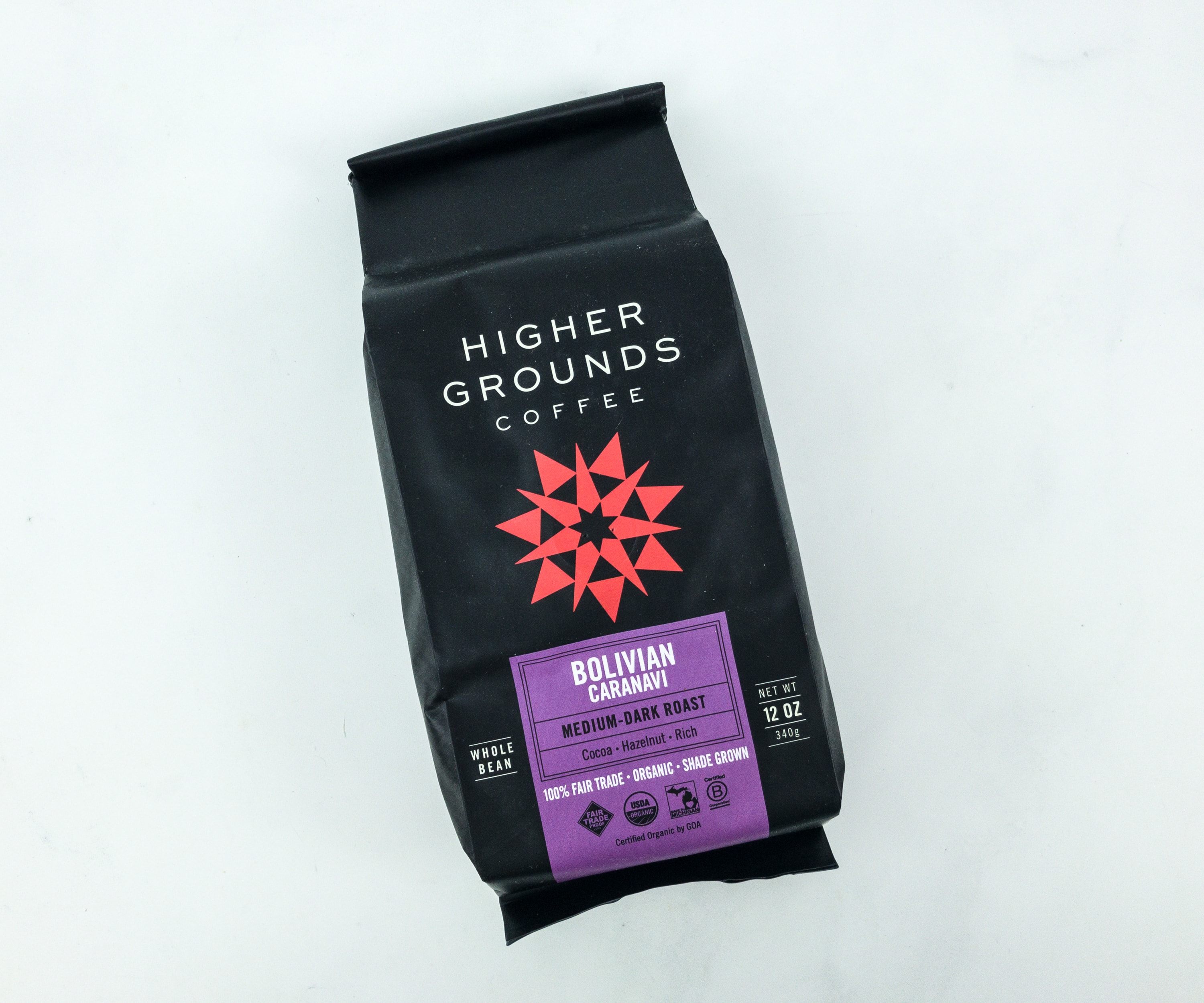 Higher Grounds Coffee in Bolivian Caranavi ($20) What's good about this coffee is it's not too acidic. It's also organic and gives a fruity flavor that's different from the usual coffee that we get from the local store.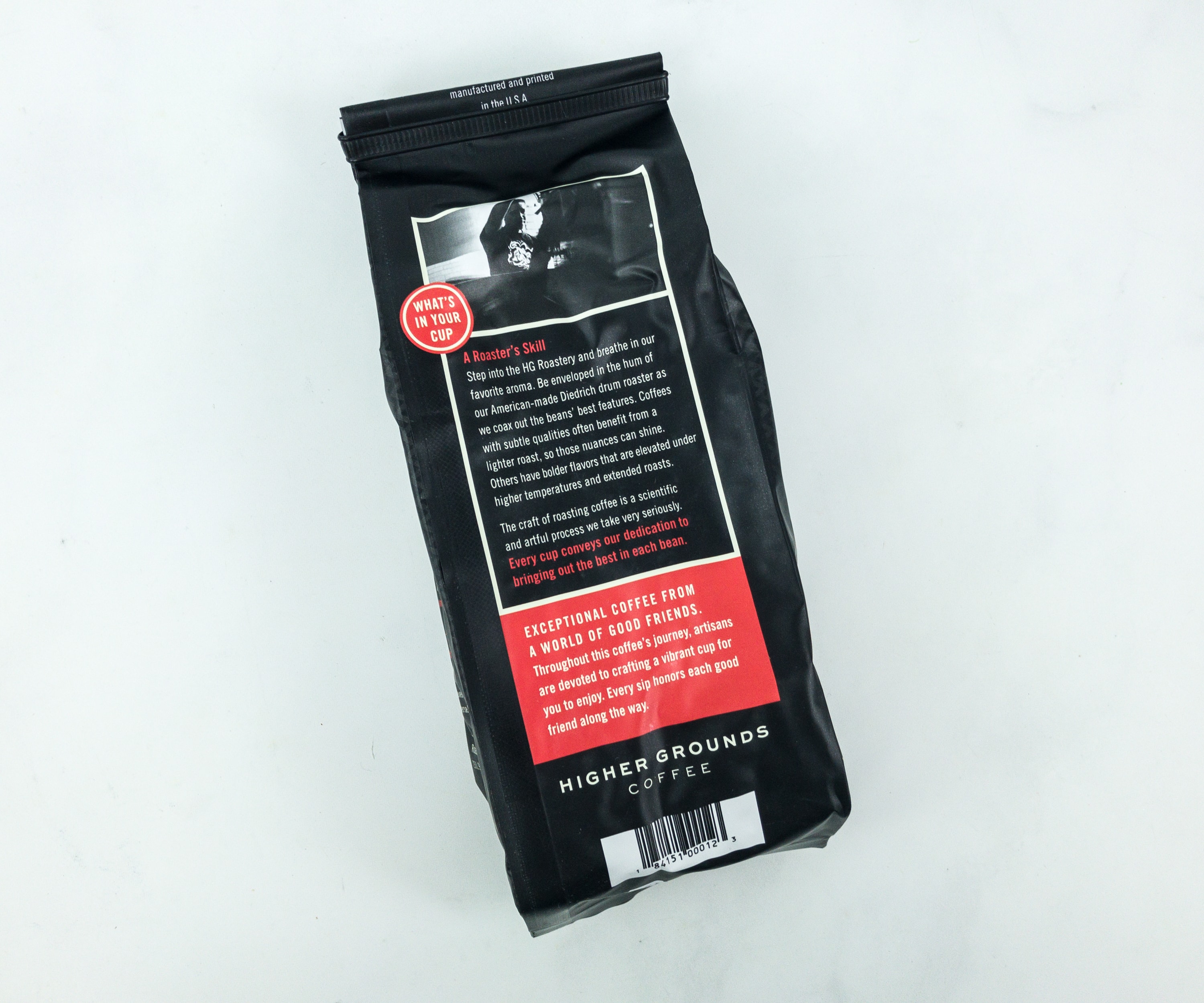 Wouldn't you want to be informed on how and where your coffee is made? Don't worry, they got you covered! Everything is printed on the pouch.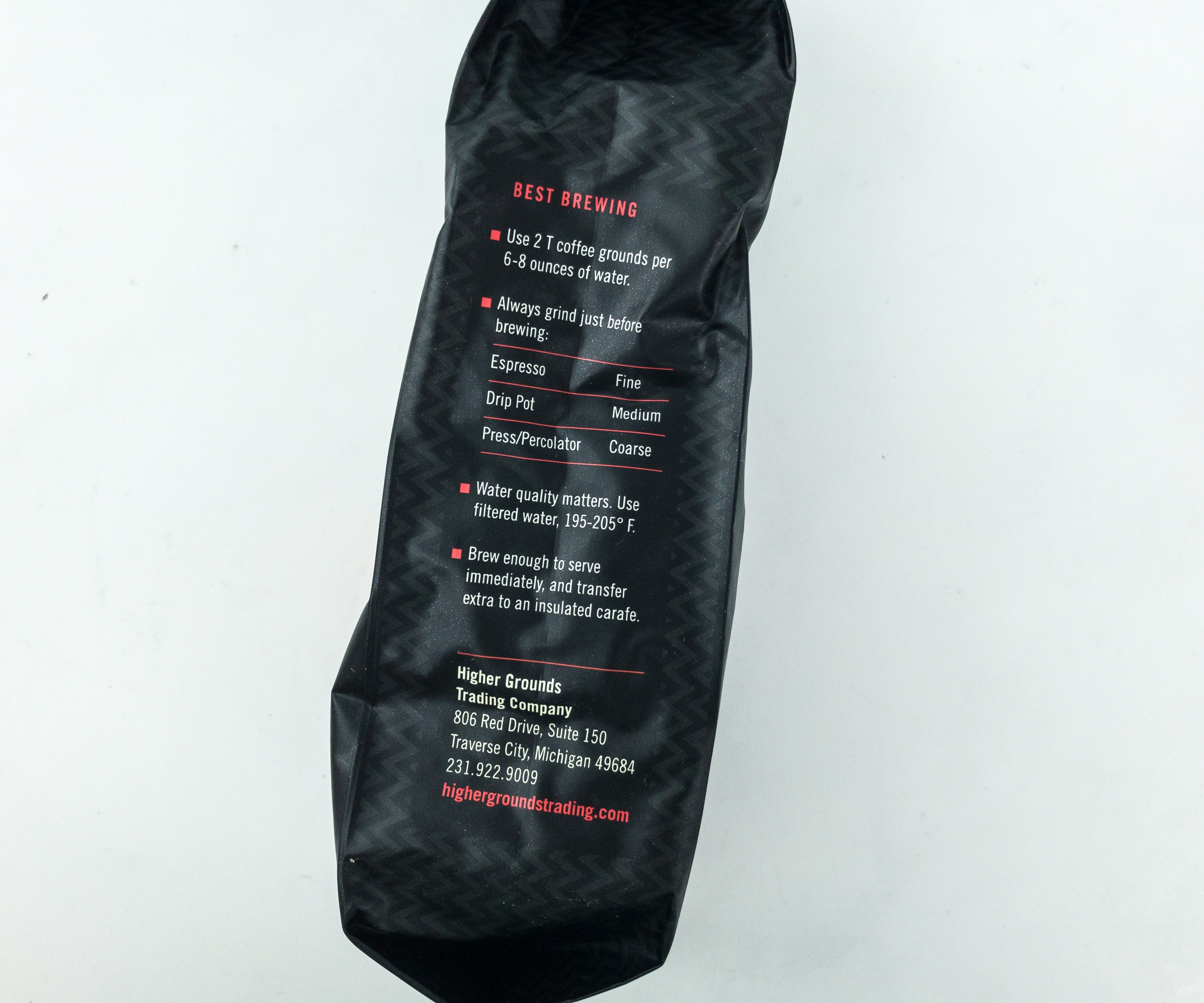 They also provided us with directions on how to enjoy a cup of their luscious coffee blend.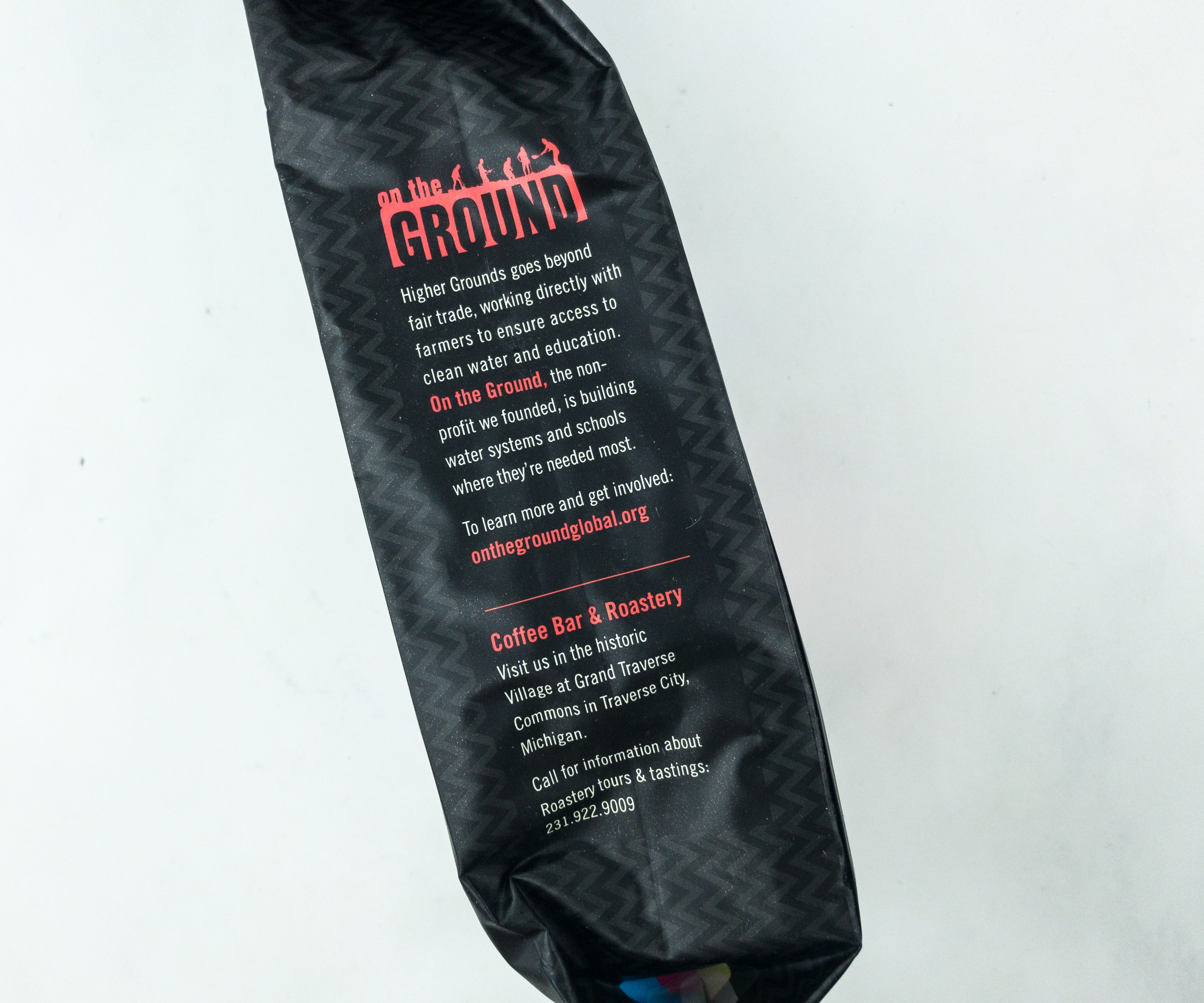 Higher Grounds is also dedicated to furthering their cause in building water systems and schools in the hopes of making a brighter future and a more livable planet for everyone.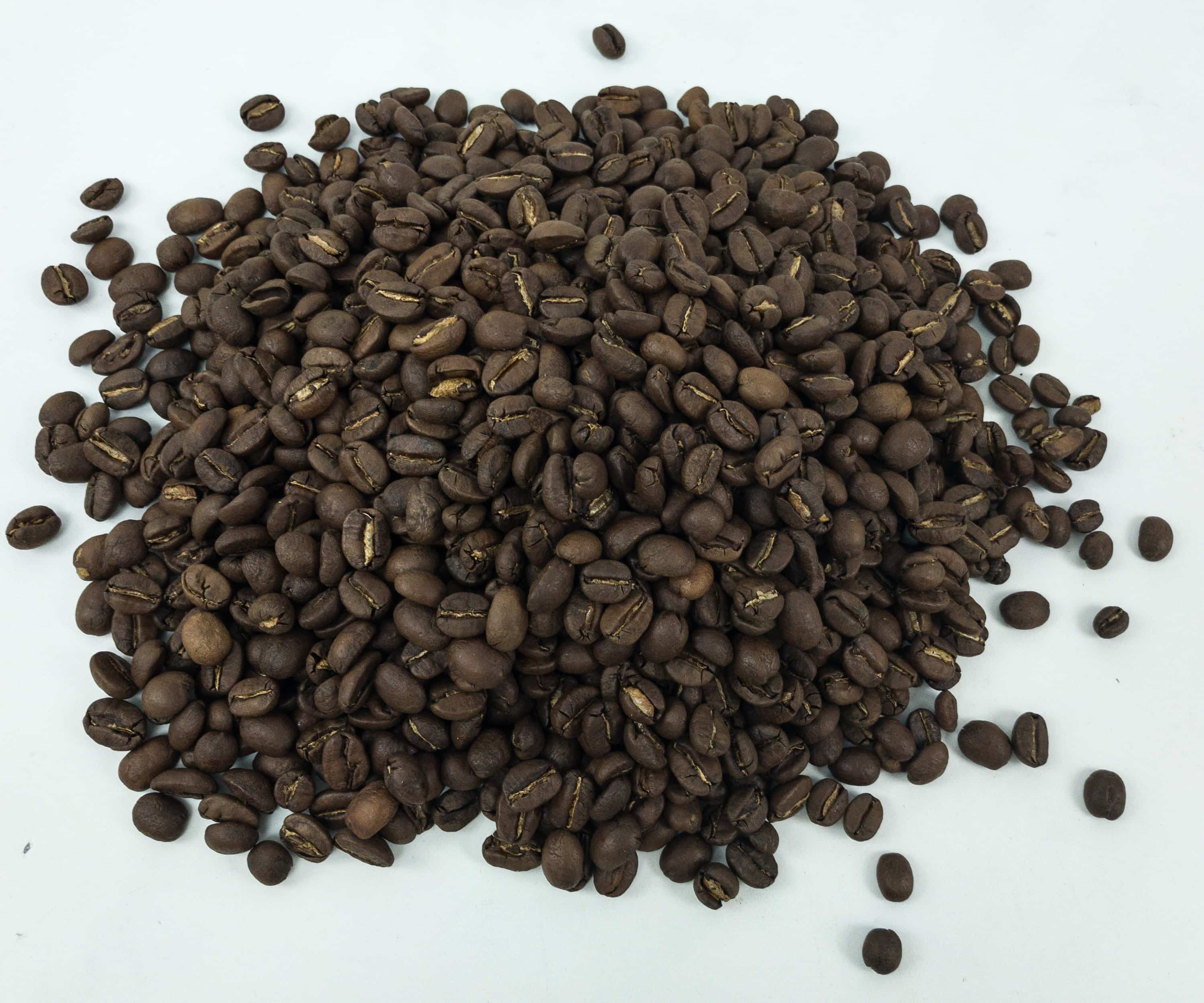 These whole coffee beans are freshly-roasted and fully washed.
Looking at them closely reveals their premium quality and fine texture. They also smell heavenly even before they're brewed!
The package, the box, and the coffee are all simply satisfying!
I would describe this coffee as smooth, rich, and fresh. There are also hints of chocolate and hazelnuts in every sip. The gentle aroma of cinnamon was also delightful!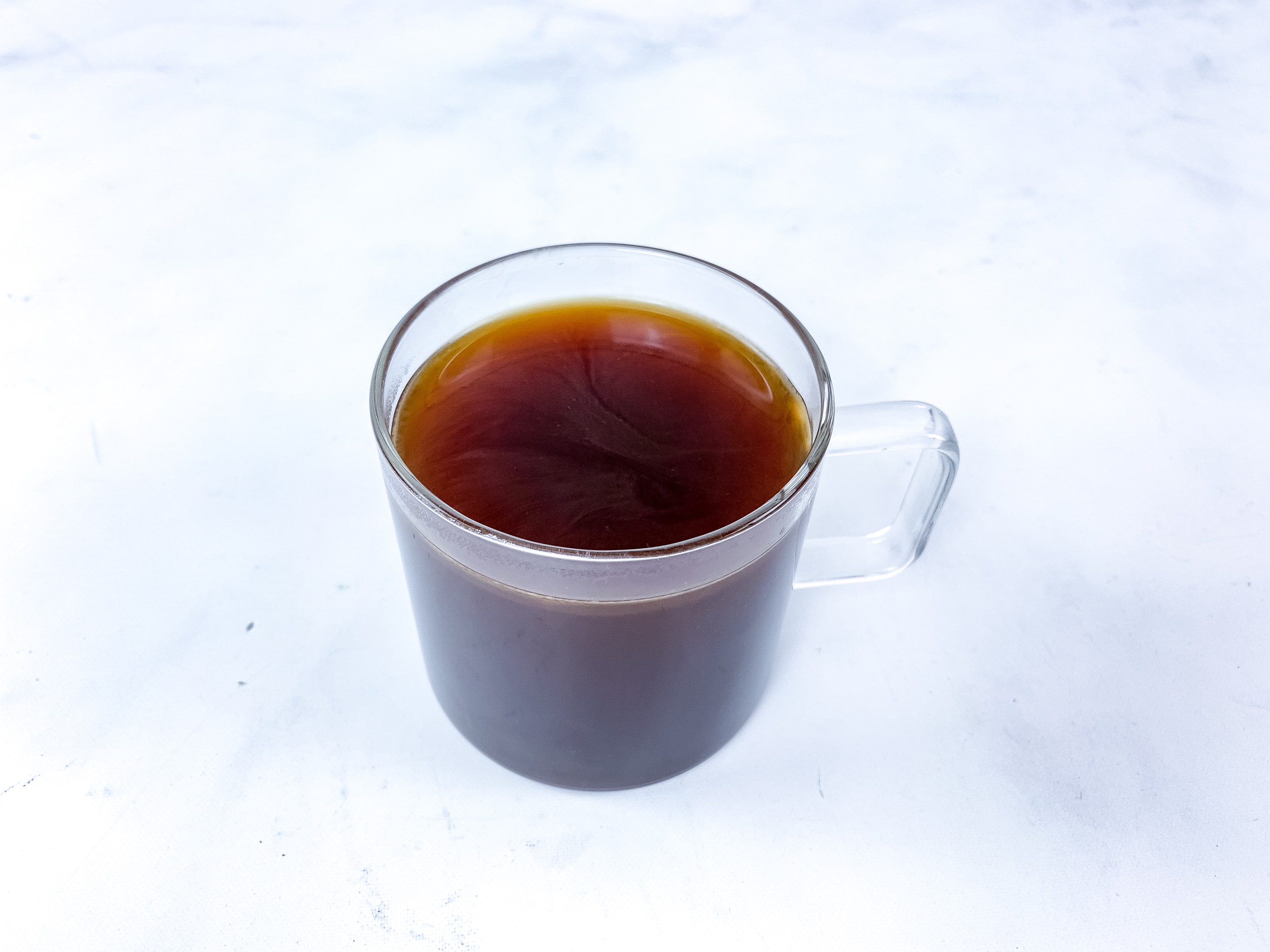 It's not that frothy and doesn't have residue. Also, all the flavors really come through and it provides a very pleasing aftertaste. There's no need to add sugar or milk because it truly can stand alone.
If you're still in the process of looking for a great-tasting, but medium-dark coffee, then I think this one might end your search. It's not harmful to the stomach because of the low acid content. Plus I can always be sure that the beans are fresh and of good quality. I also enjoyed the different flavors I get in every drop. It's one excellent roast!
Are you getting Misto Box?