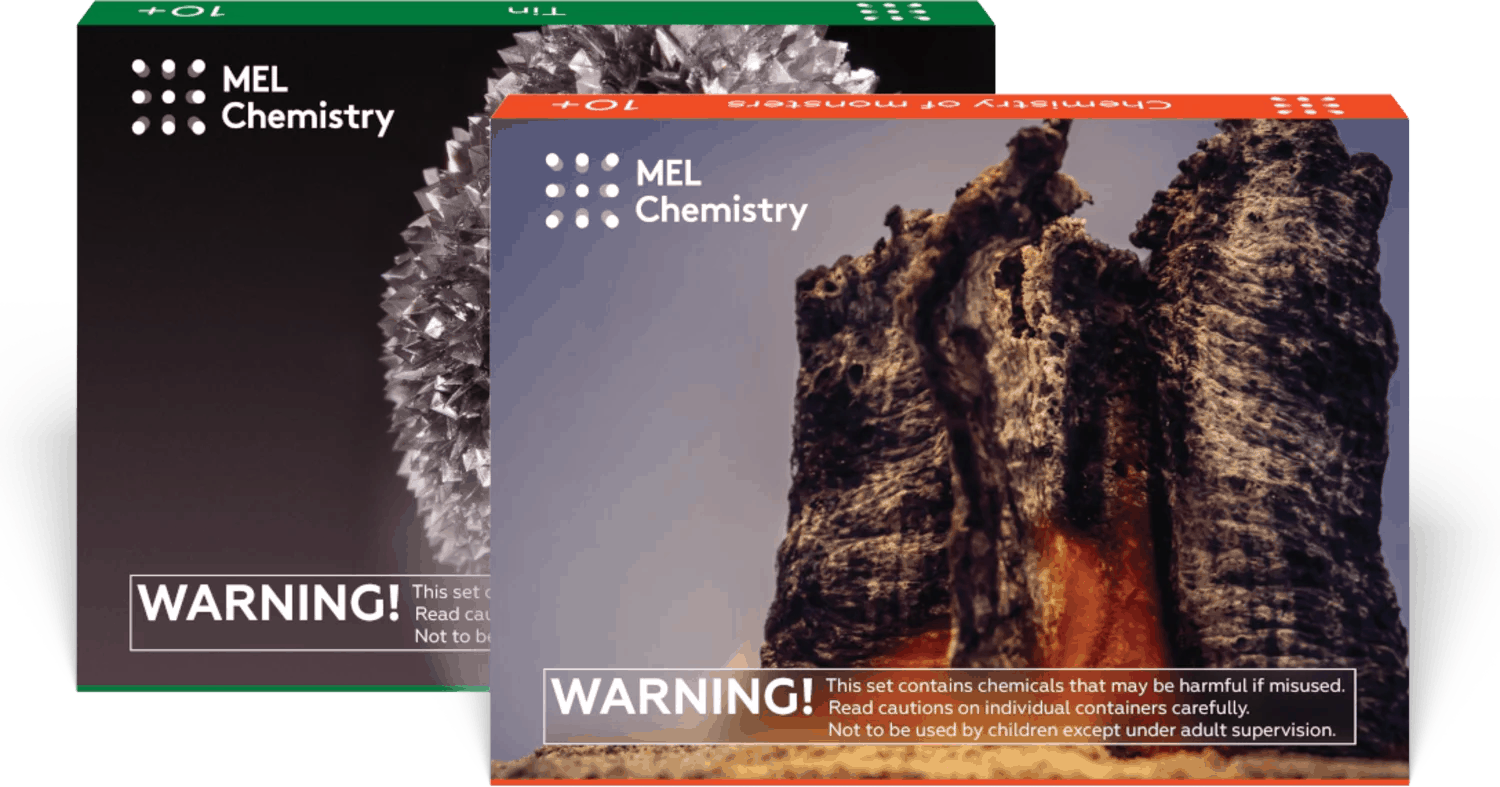 MEL Science has a deal to start your subscription chemistry experience!
MEL Science is a subscription chemistry set – with real experiments and real science!
MEL Chemistry is a monthly subscription to chemistry kits accompanied by a VR headset and a mobile app. Each MEL Chemistry set includes 2-3 experiments and contains the equipment you'll need to conduct the experiments: enough chemical reagents for at least 2 attempts, additional components, and visual step-by-step instructions.
The subscription is designed for ages 10+ but kids as young as 6 can enjoy with supervision.
Get a FREE Starter Kit + VR Headset when you sign up! No coupon needed, just use this link to subscribe.
UPDATE: Get the free start kit & headset AND  25% off your first month! Use coupon code HELLO25.
Get a FREE Starter Kit and VR Headset!
The Starter Kit includes:
Borosilicate Glass Breaker and Flask
VR Headset
Macro Lens
Smartphone/Tablet Stand
Safety Glasses and Tray
Solid Fuel Stove/Burner
Here's a closer look a the VR Headset:
Virtual Reality headset inspired by Google Cardboard – just insert your smartphone to get started!
We also have the spoilers for the TIN Chemistry Set – your first box!
Here's a peek:
Are you getting MEL Science?