Mac & Mia is a personal styling service for babies, toddlers, and little kids newborn to 6T. It's similar to Stitch Fix in concept – a stylist sends you five pieces of clothing to try on at home. Shipping is free both ways. This isn't a subscription – you order each time you'd like a new box. There's a $20 styling free refundable against two item purchases. There's also a 15% discount for full box purchase!
DEAL: Get $20 credit towards the clothes in your first box! Use this link to get the deal.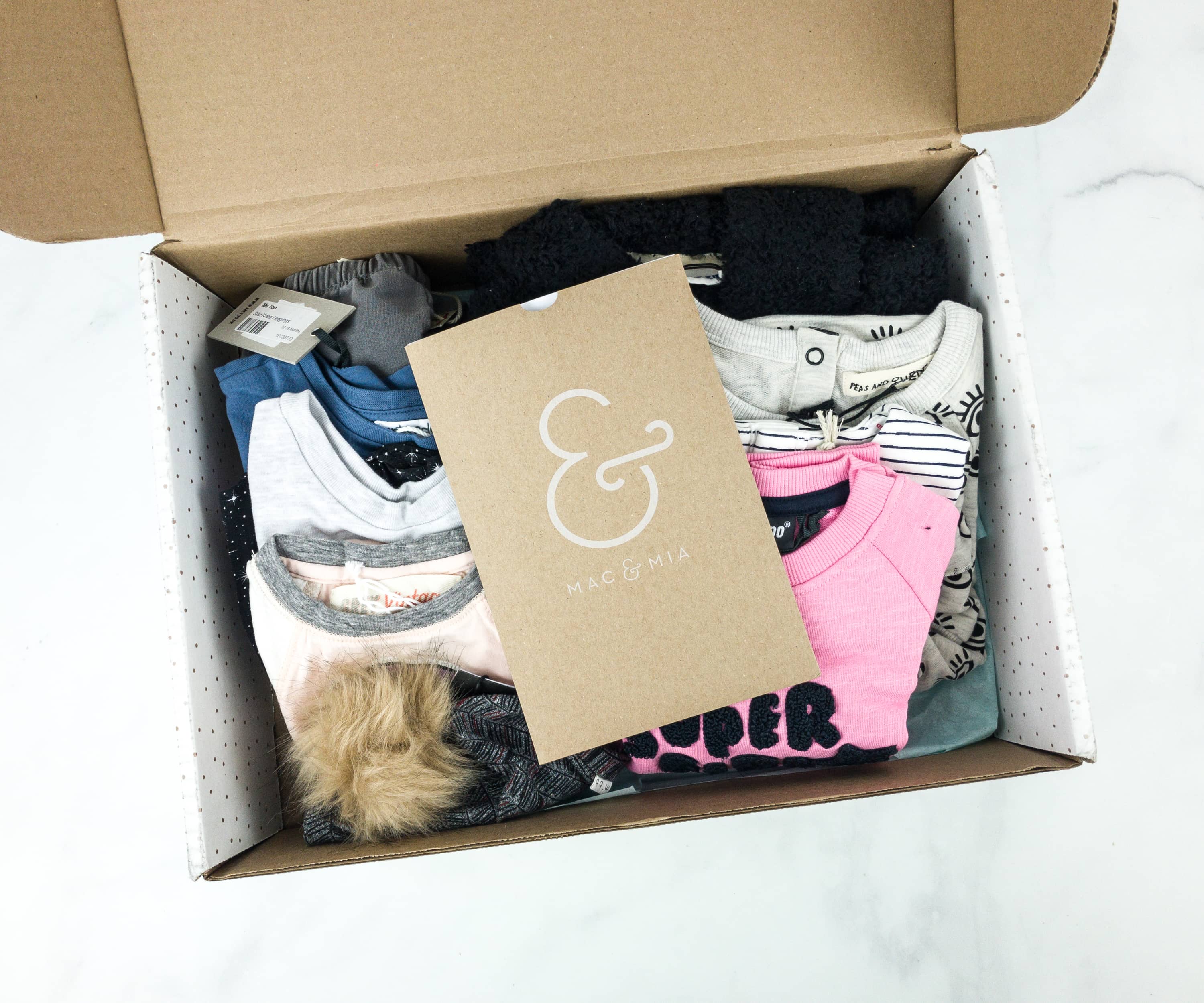 Everything is folded neatly inside. Mac & Mia uses socially conscious criteria to select brand partners:
Crafted from natural materials
No toxic chemicals
Manufactured under honest wages and safe working conditions
Made in the USA
Environmentally responsibile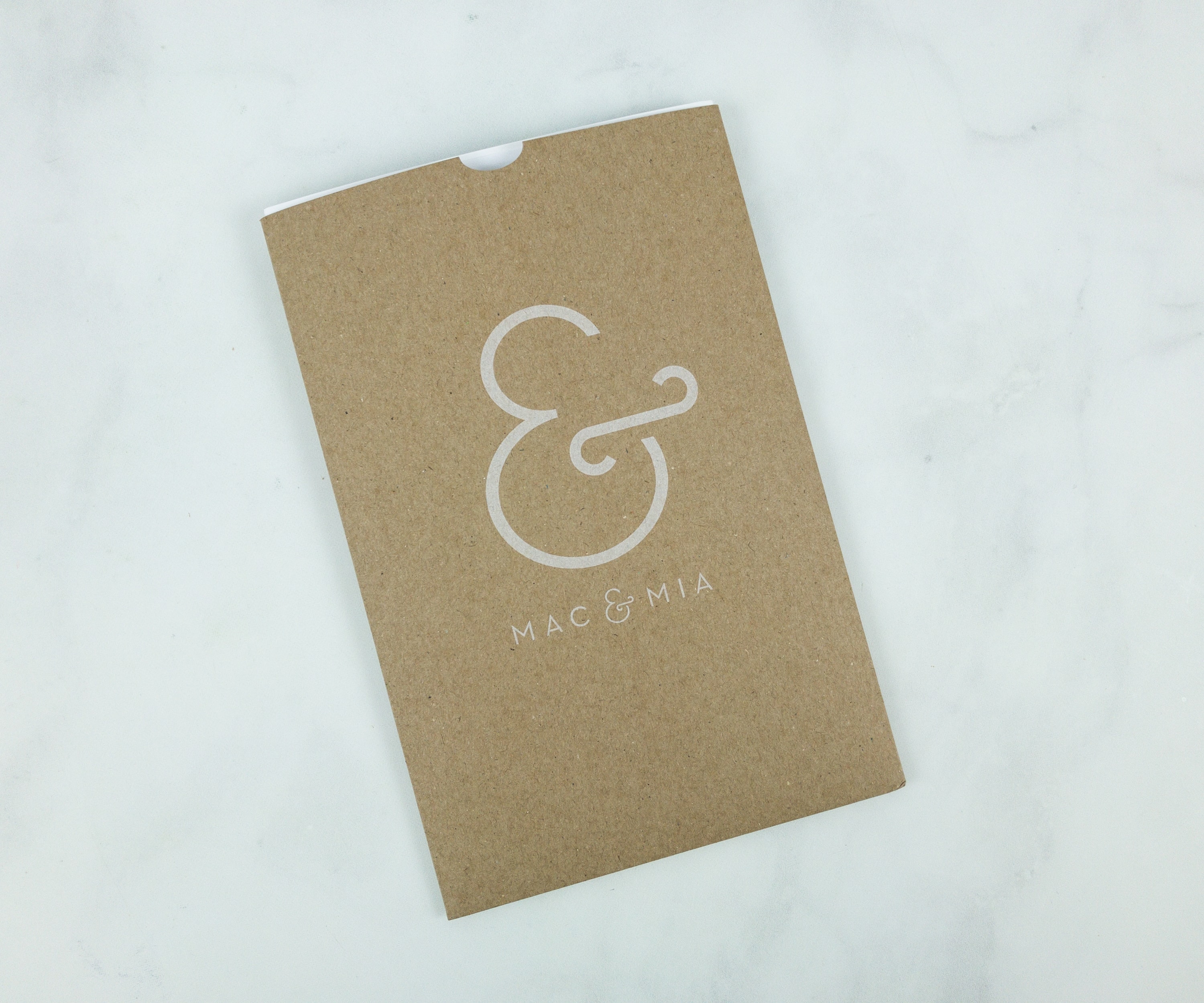 Along with the clothes is this cardboard sleeve that holds leaflets with the item details.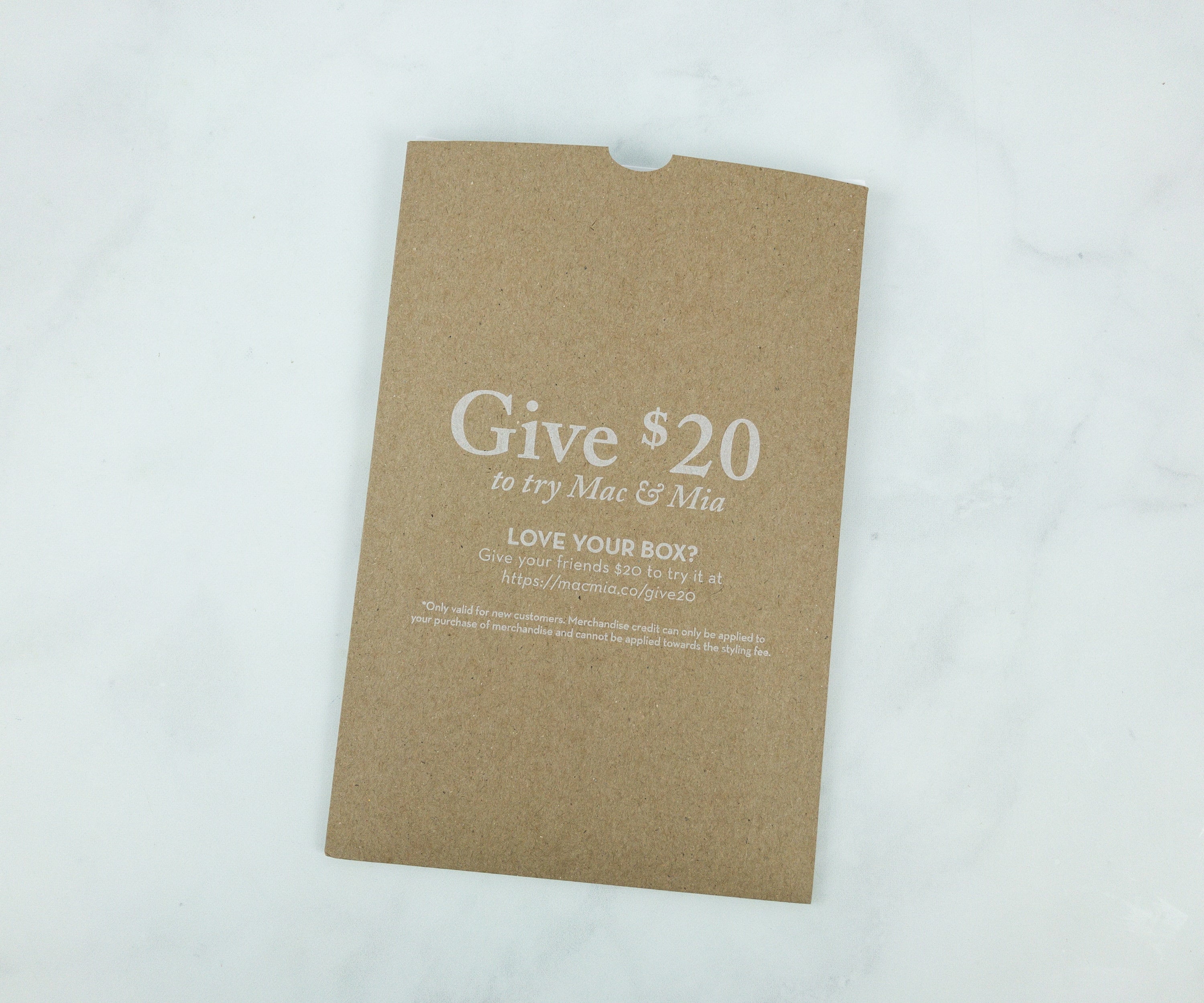 There's a promo for new customers, detailed at the back.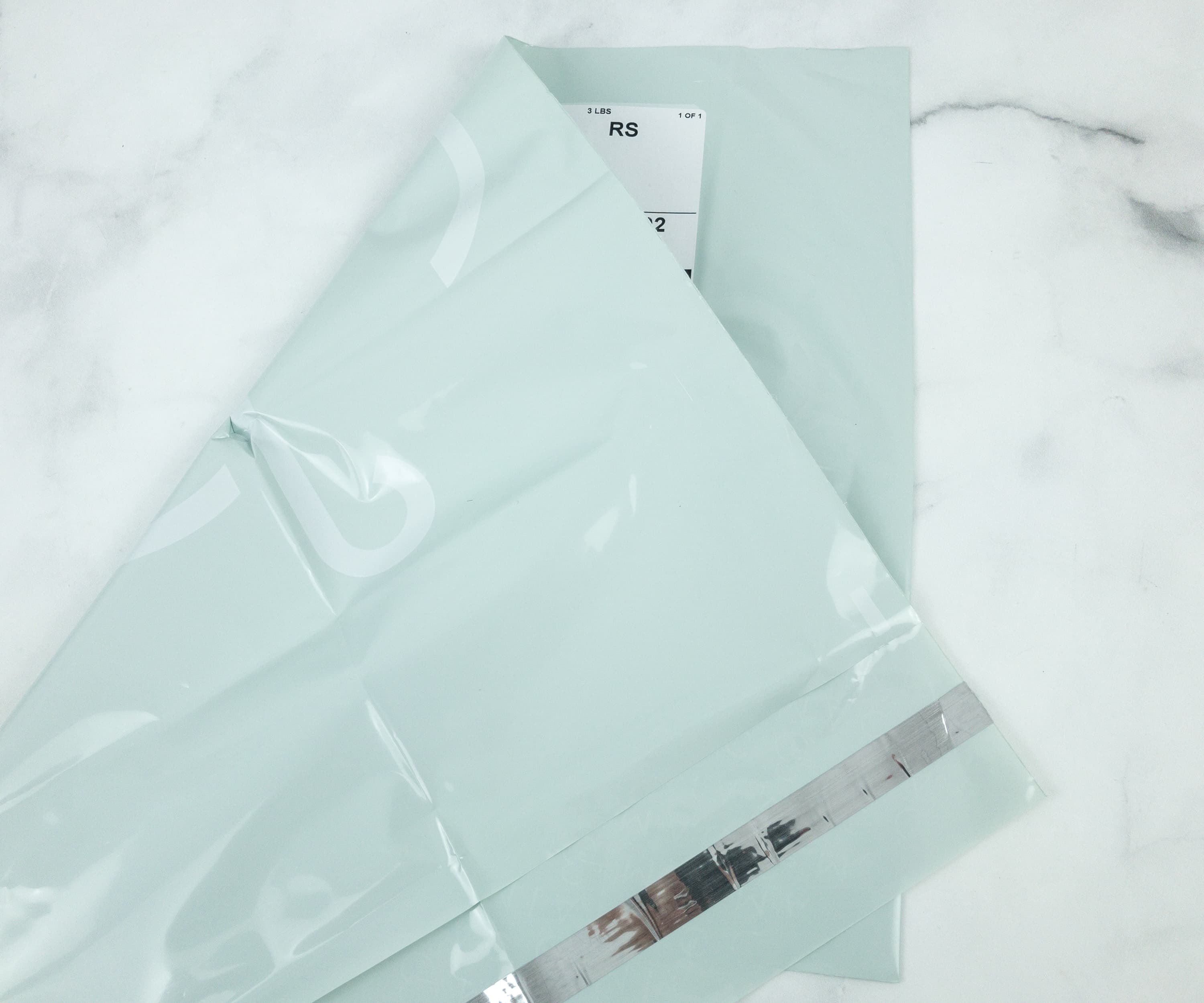 Also included is a pre-paid returns back that you can use if in case you wwant to send some of the pieces back.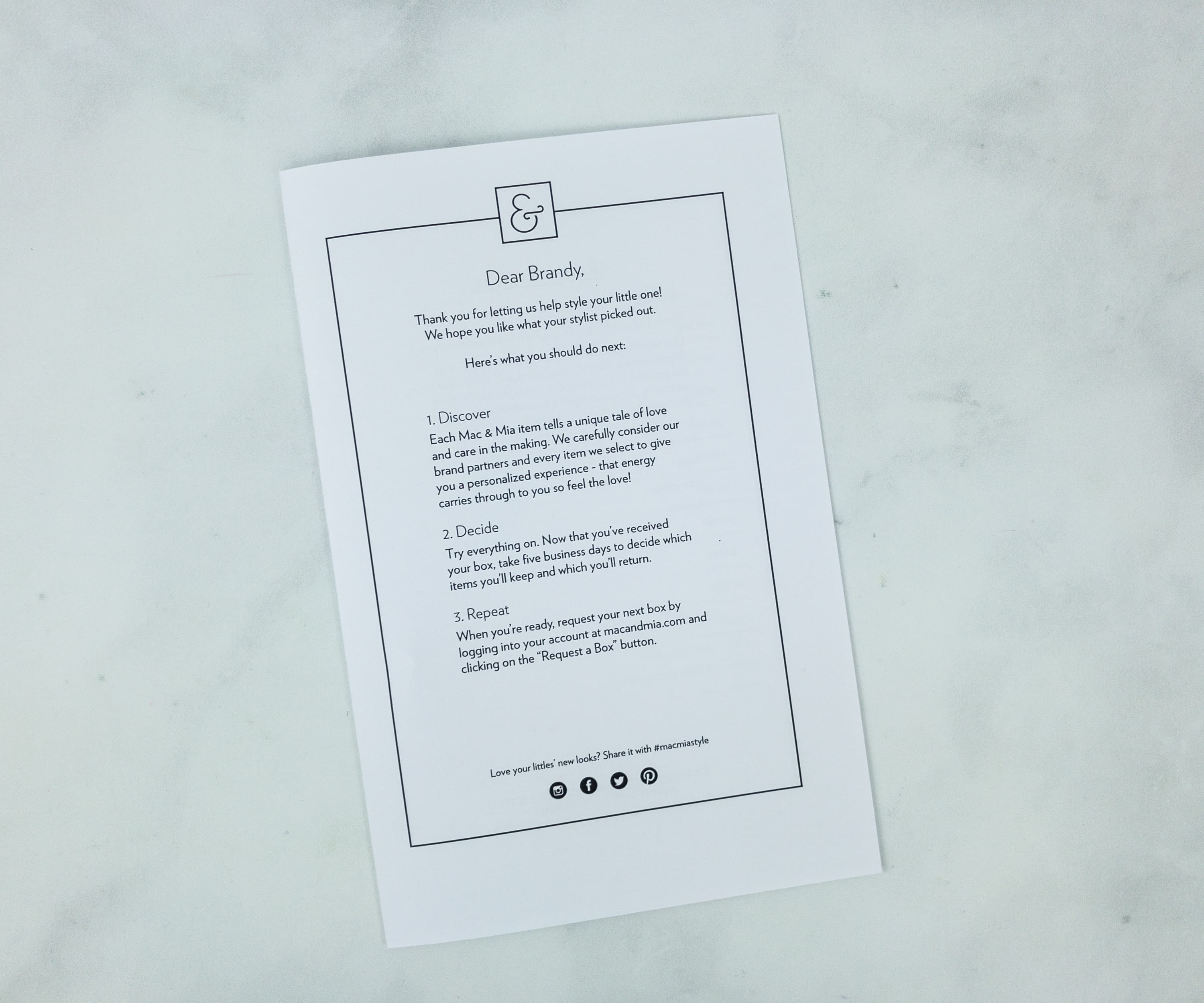 Discover, decide, and repeat. These are the simple instructions to enjoy this subscription.
At the back of the leaflet are the details on checking out and returns.
Here's a complete list of the items that we received this March along with their prices and age bracket.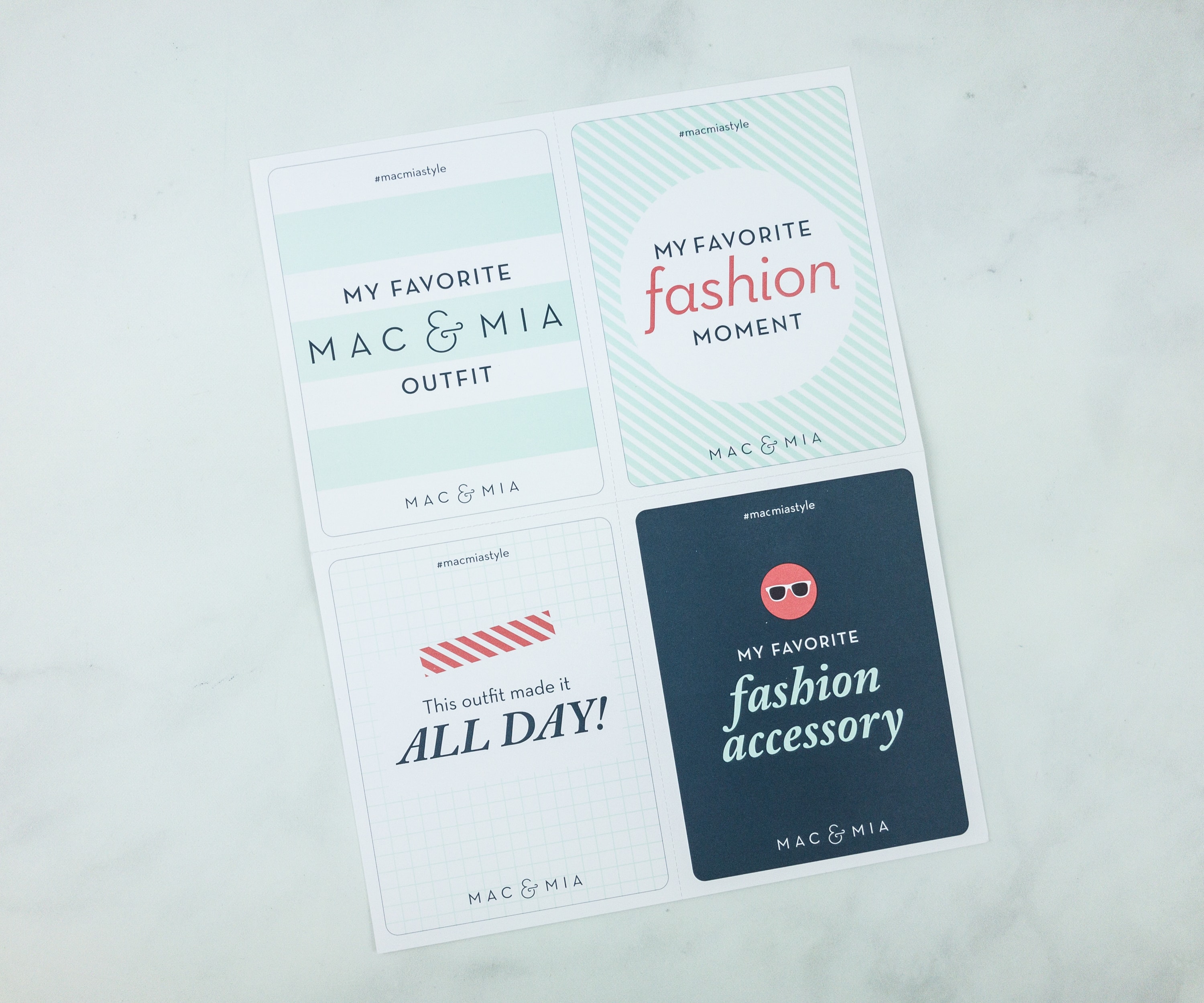 Among the inserts is this set of sticker labels.
Everything in my box!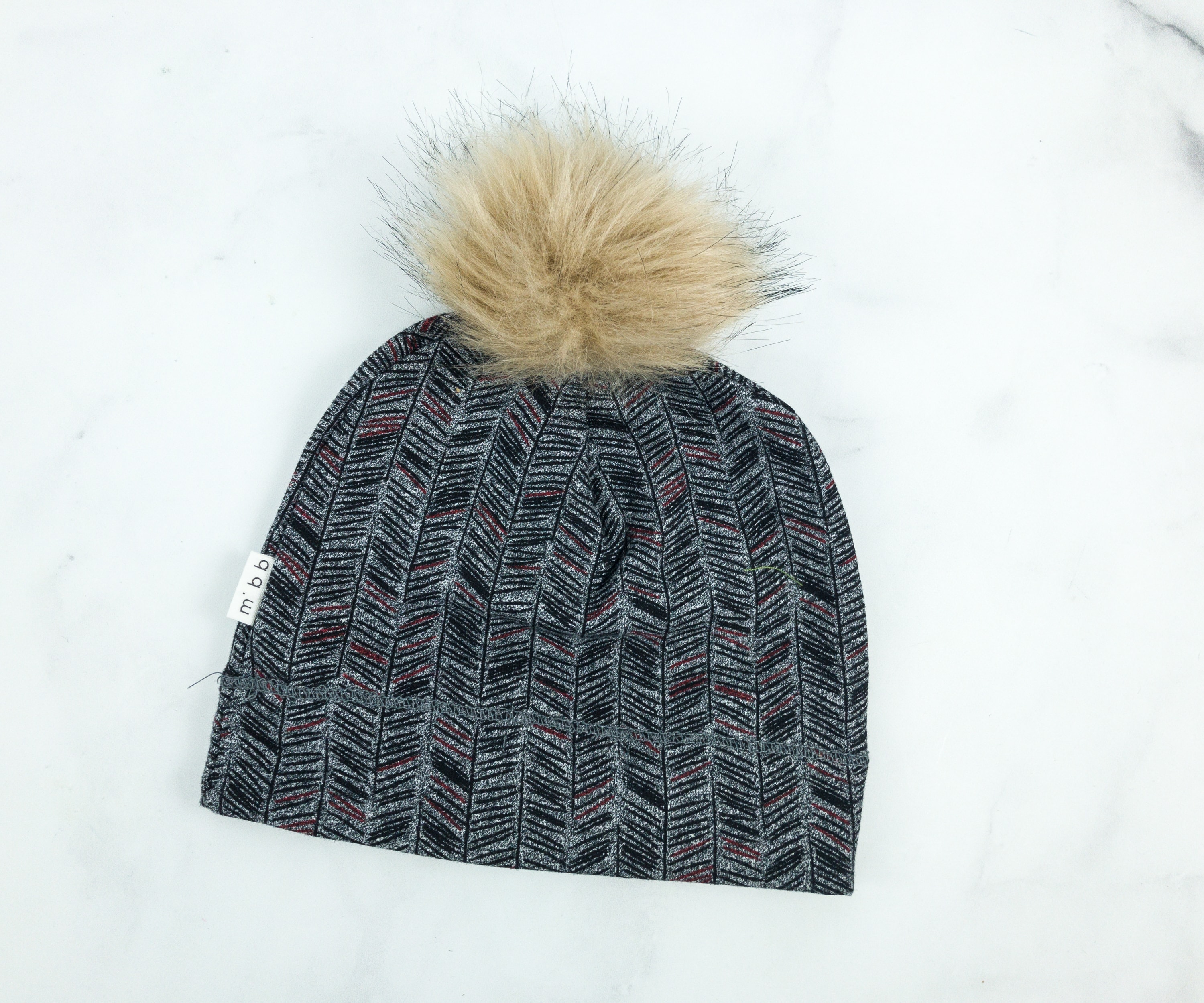 Miles Baby Grey Pom Pom Hat ($20) This cute and sassy hat with pompom is made from soft, permeable French Terry cotton with faux-fur trim. With its genuine quality, I am confident that my child will have the protection she needs from the cold. There's no more stopping her from playing outside!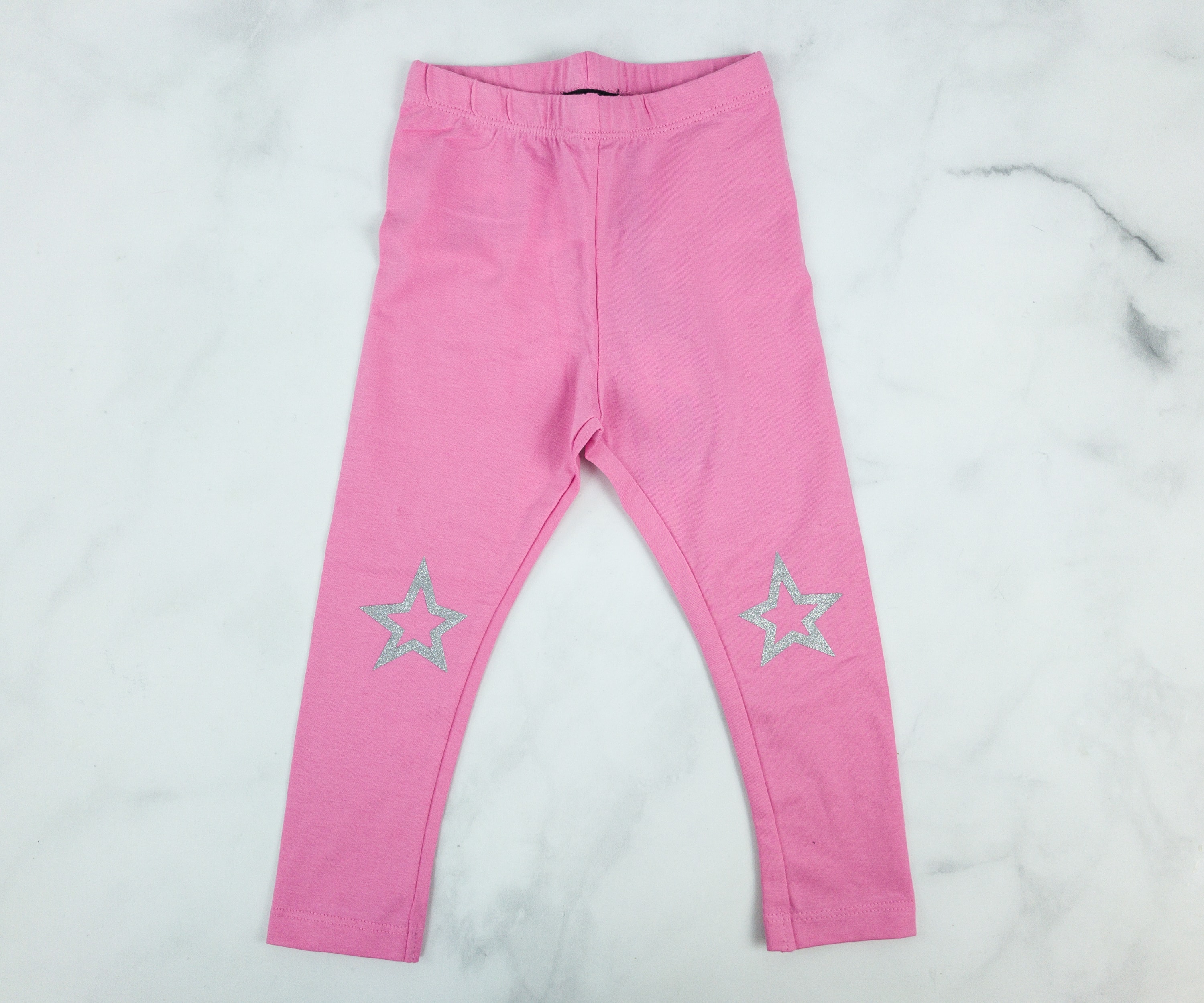 Me Too Star Knee Leggings ($18) The size and style of the legging are perfect for my daughter. It's also comfortable and breathable so she can wear it no matter what season. She liked the color too!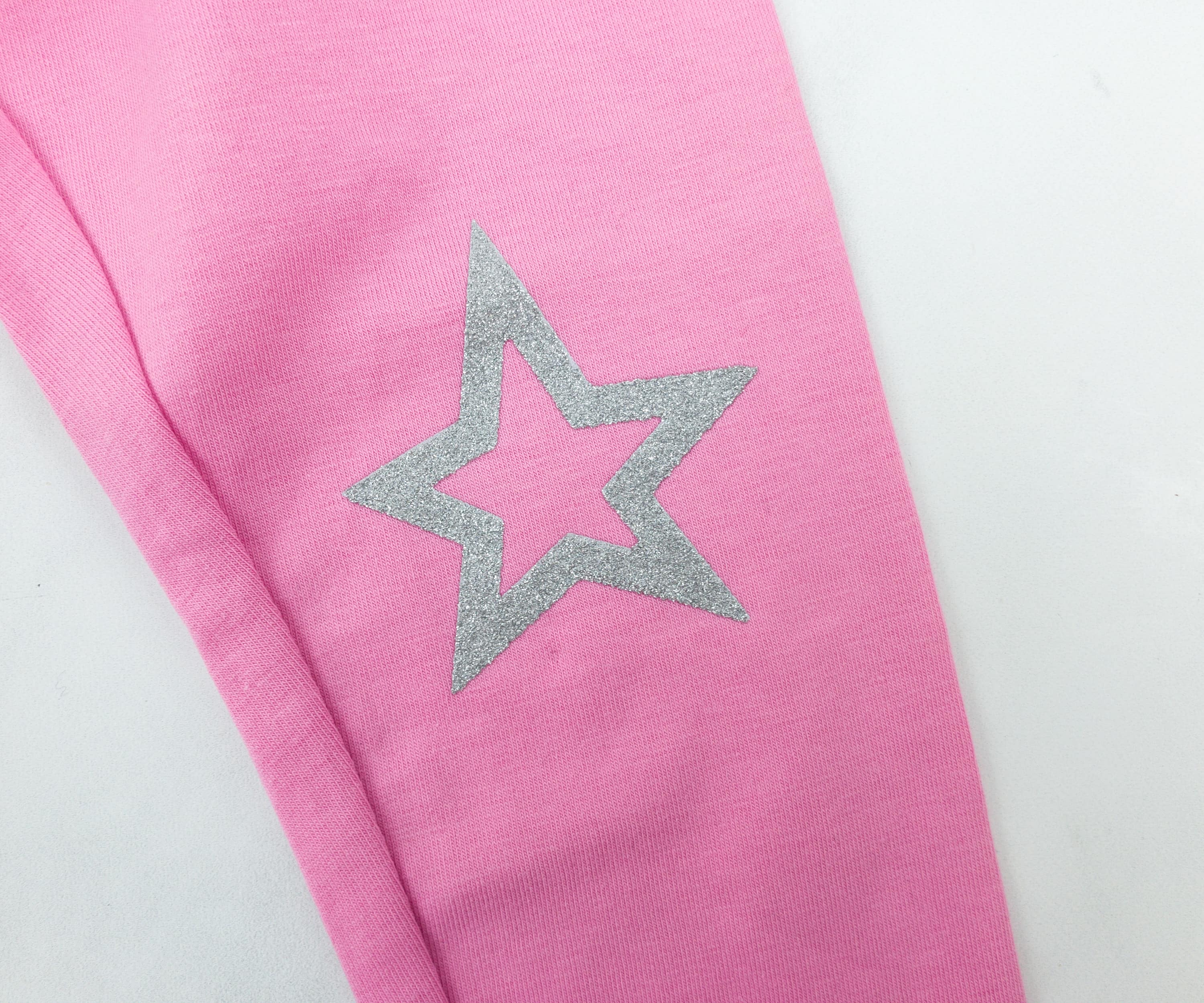 The sparkly silver star print is the most standout feature of this piece.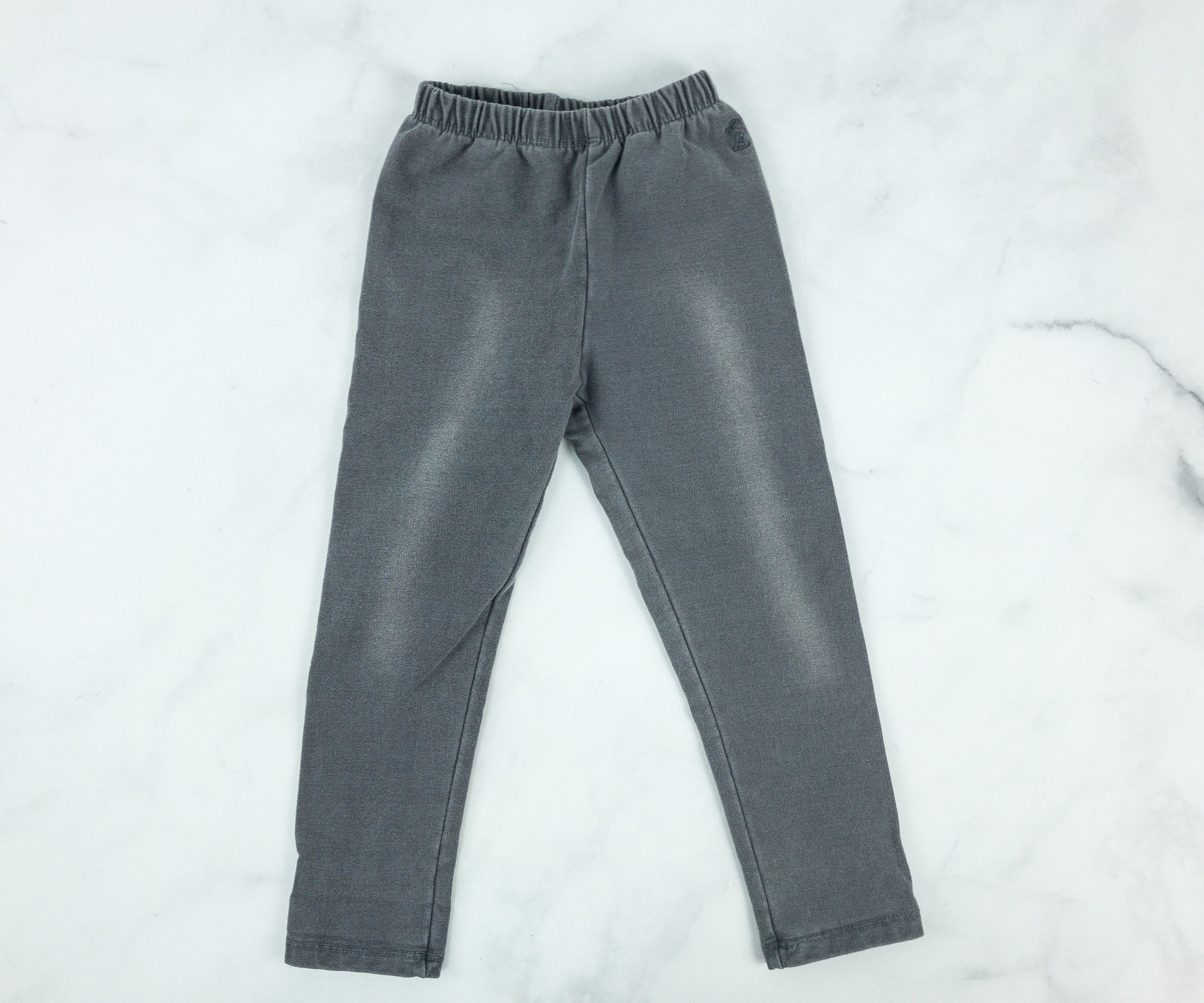 Joules Denim Jeggings ($30) It's a pair of jeans with the softness of leggings. It's stretchy and extremely comfortable. The neutral color can also be paired with any kind of top.
The cute little bunny embroidered at the edge of the pant is quite obscure because of the color scheme, but it still adds a nice touch.
Miki Miette Yeah Tee ($30) This raglan-sleeved tee is three-toned and features a wide crew neckline and a curved hem.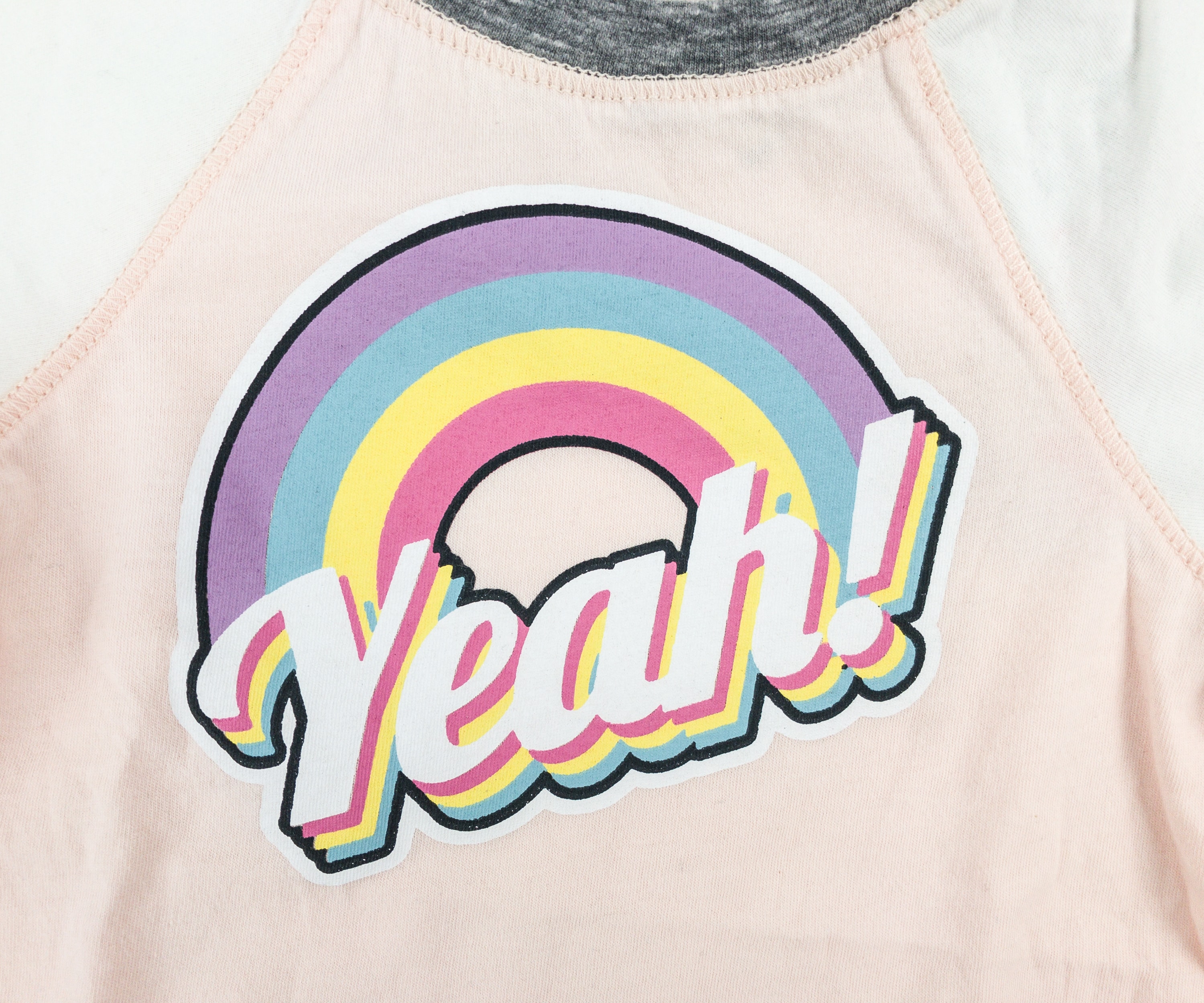 The "Yeah" statement and rainbow over it give this tee a fun and colorful vibe that fits my little girl's bubbly personality.
Art And Eden Lydia Tee ($35) Believe it or not, this Lydia pullover in Aegean blue is made with 95% organic cotton French Terry! Here's one that is great for my girl and for the planet. It also features ribbed cuffs and a ruffled hem that makes my little girl do a twirl!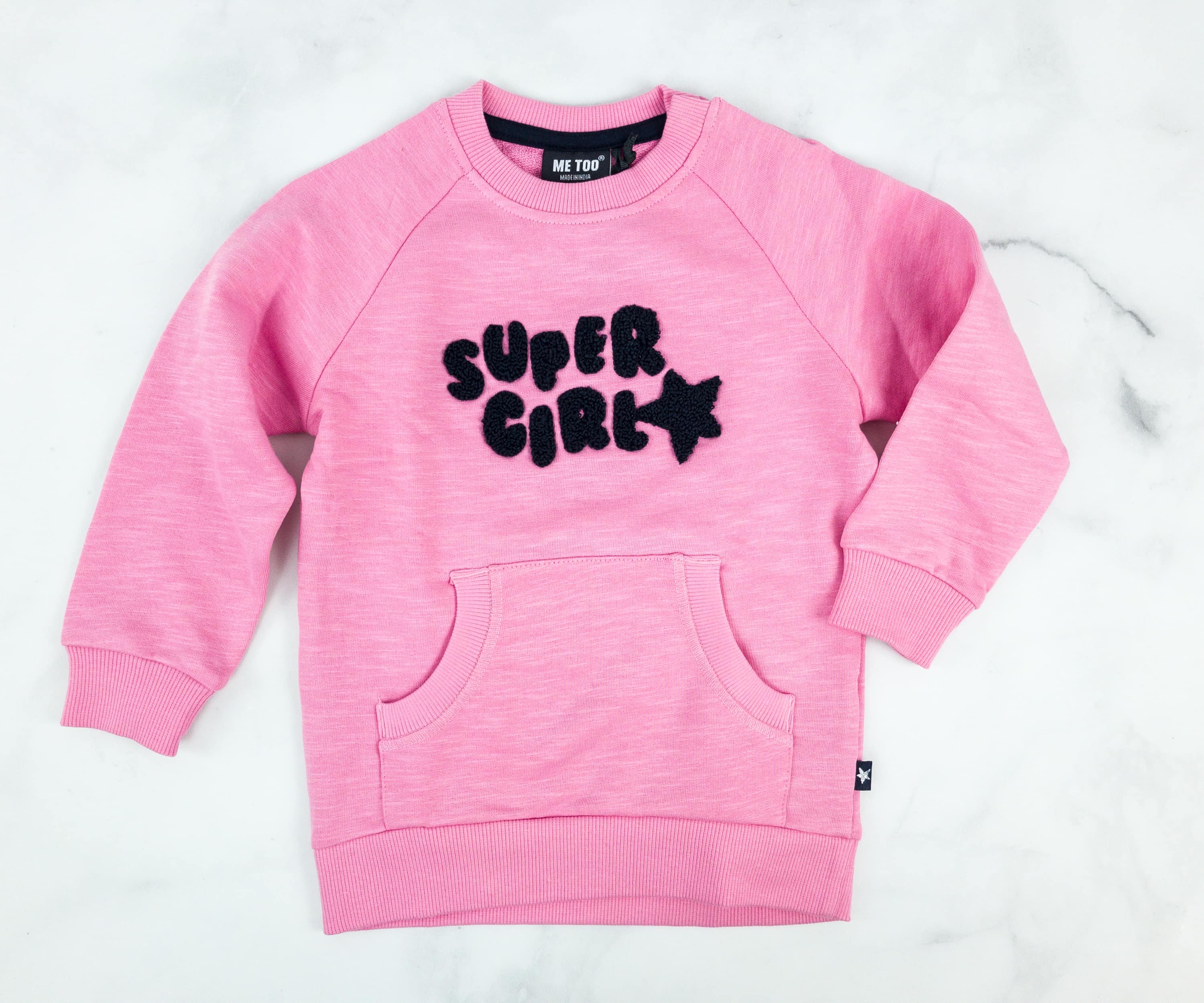 Me Too Super Girl Pullover ($30) This pullover in flashy pink color is my personal fave among the bundle. Not just because of the attractive shade, but also because of the cut and notable details. The front pouch, ribbed cuffs, hem, and collar. Also, my little girl loves stashing little toys and candies in her pockets so this one really works for her.
Super Girl is also a fitting nickname for my baby!
Splendid Star Print Dress ($44) This star print dress with a ruffled peplum and crew neckline is a perfect pair for leggings. I can let my daughter wear this in any kind of weather and occasion. Needless to say, she will look beautiful in it!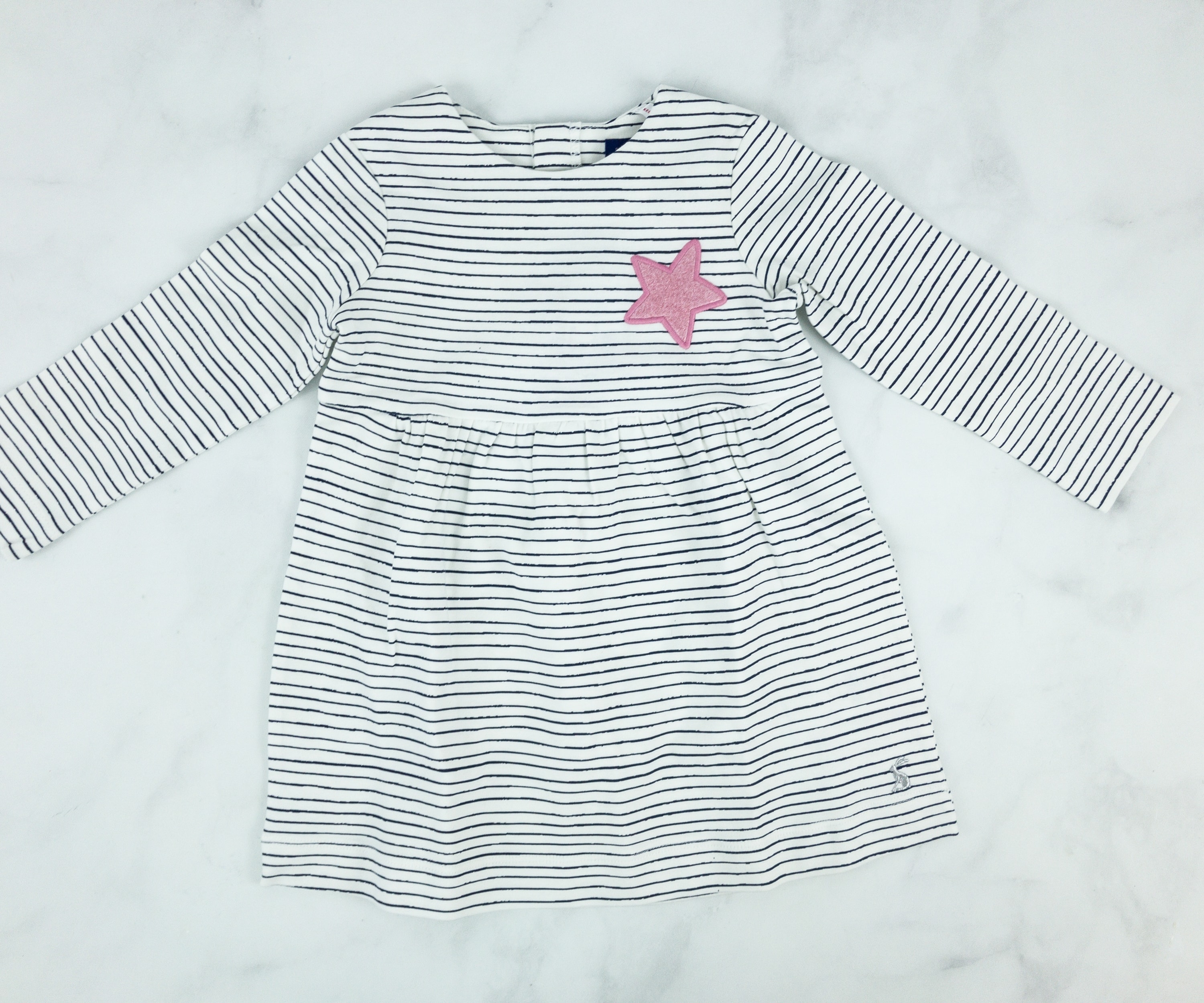 Joules Baby China Dress ($29) My baby girl looked like a doll in this dress in black and white stripes. It can be worn alone during a hot day or coupled with a dark-colored coat when it's cold.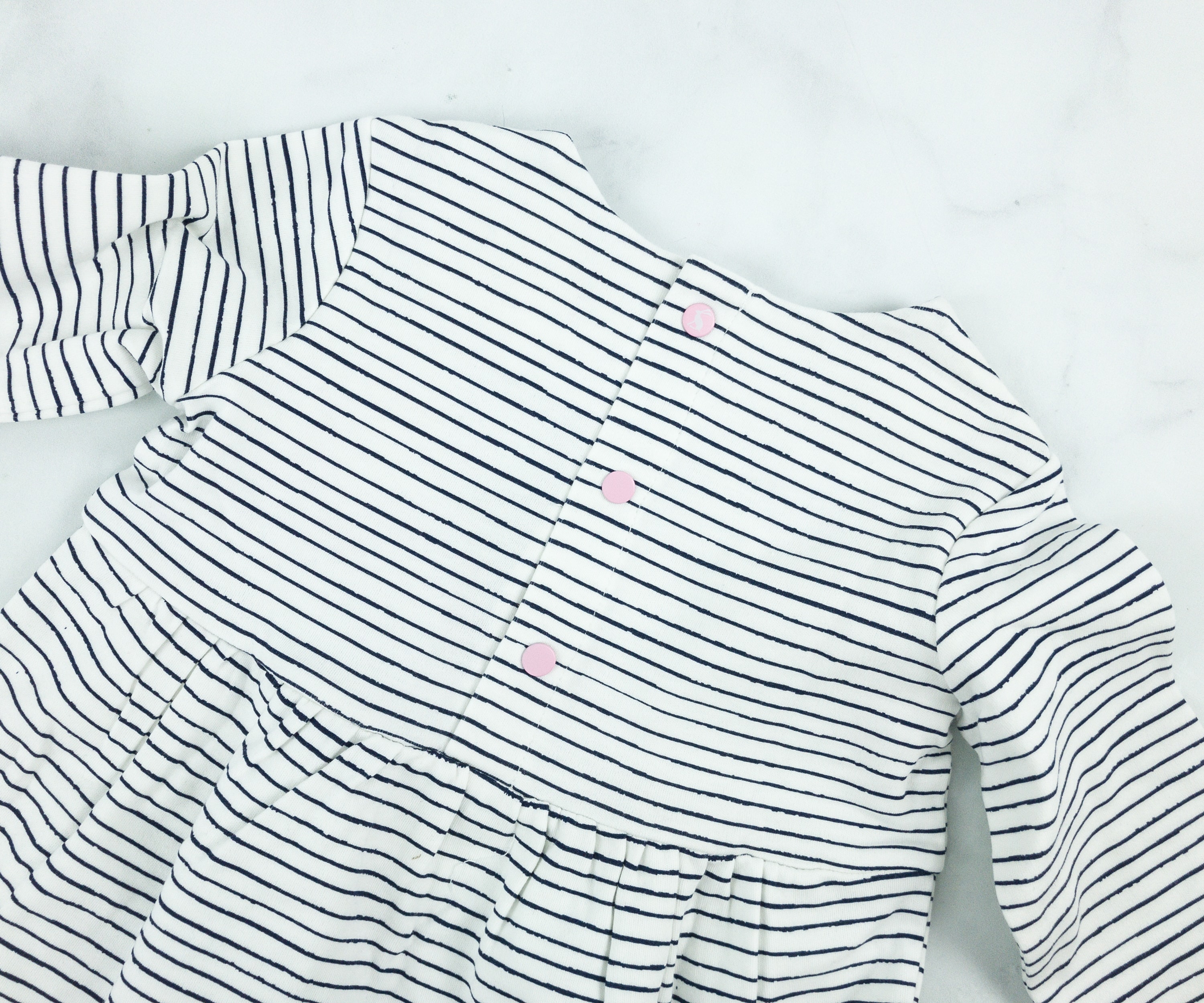 It also has a button back closure for an easy appeal.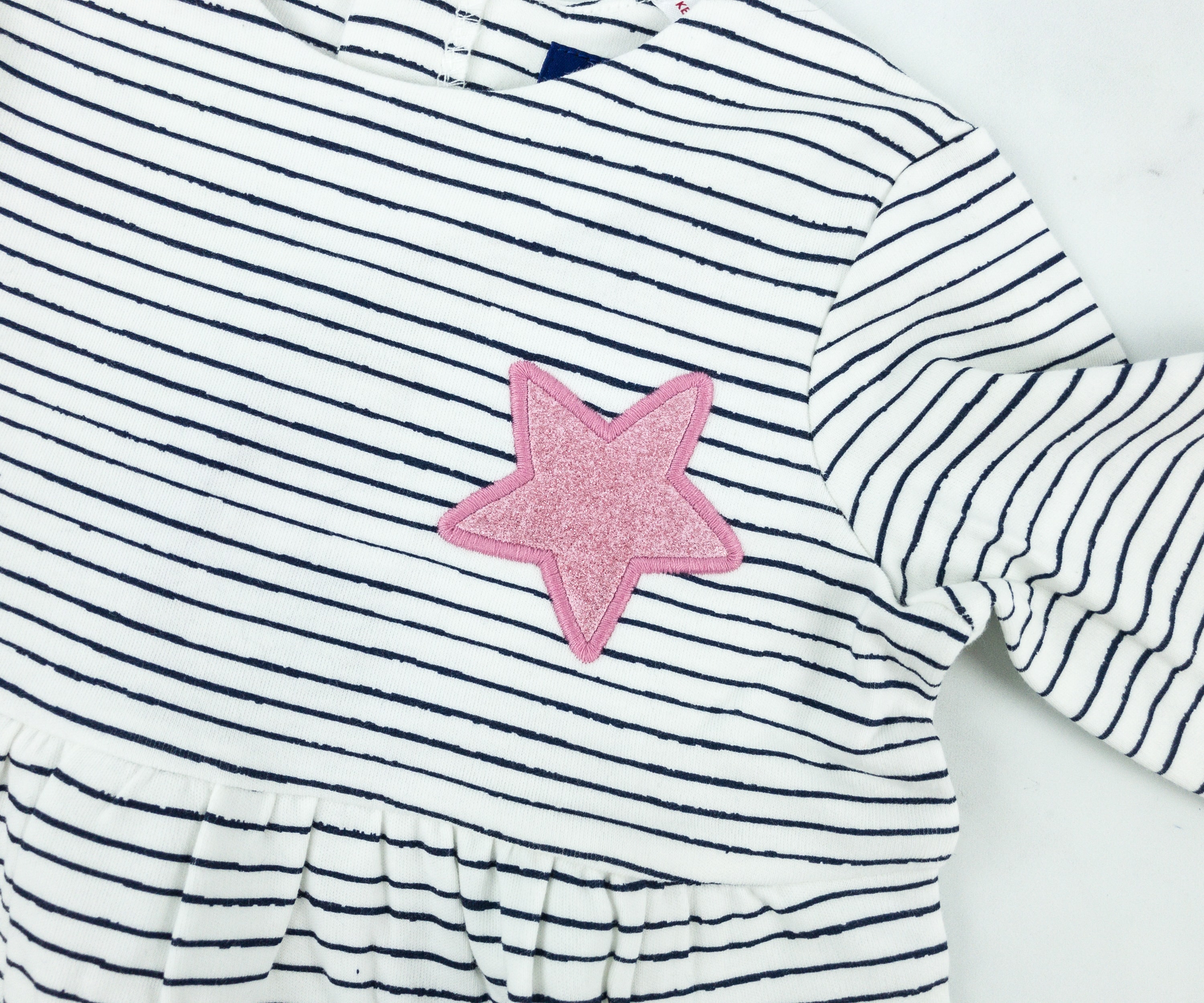 The pink star patch on the left side of the dress added a more feminine flair to it!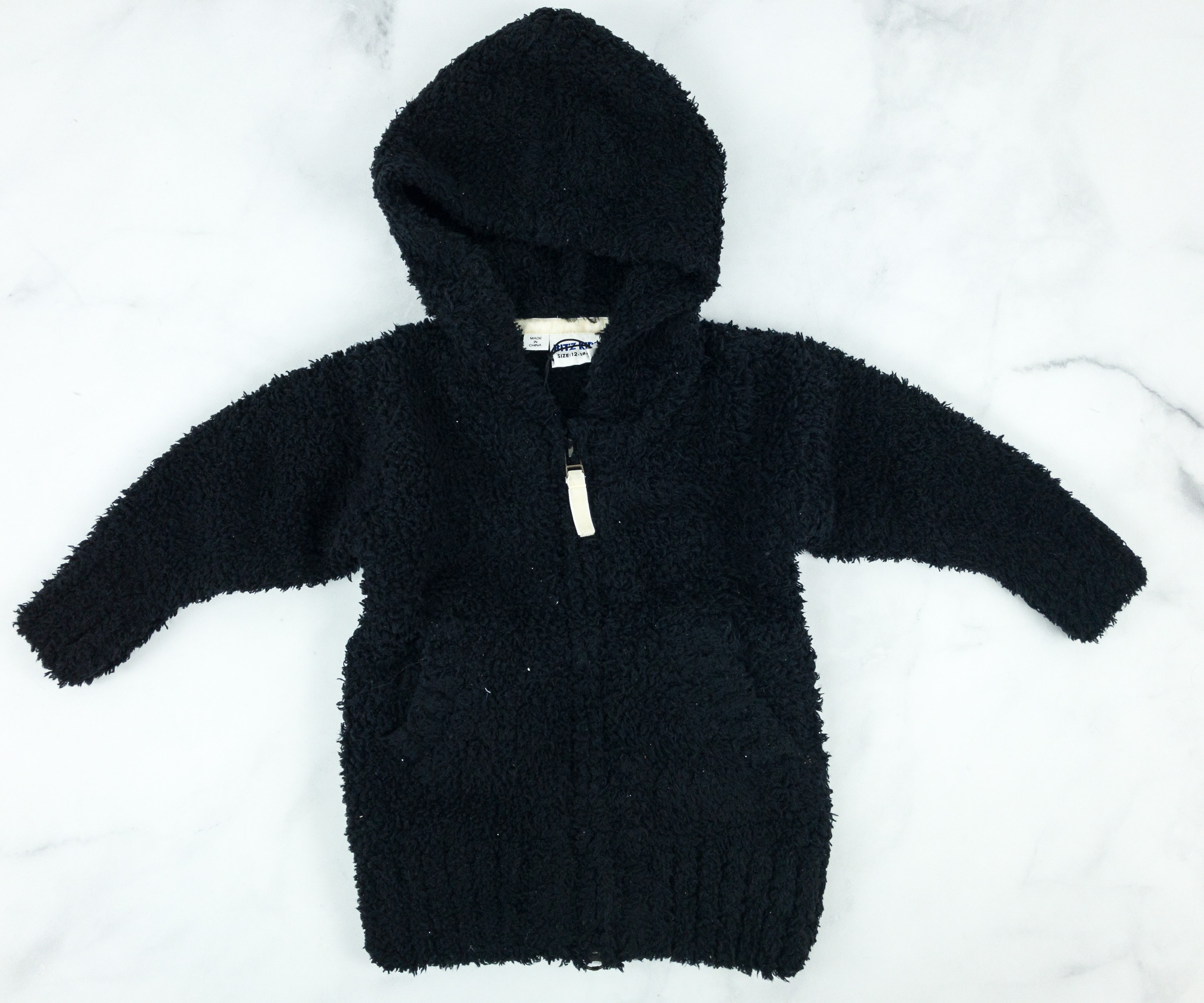 Bitz Kids Shaggy Sweater Zip Up ($53) It's the perfect medium to light jacket to make my little one super stylish in spring or fall.
This faux fur bomber is so adorable and super soft to the skin too!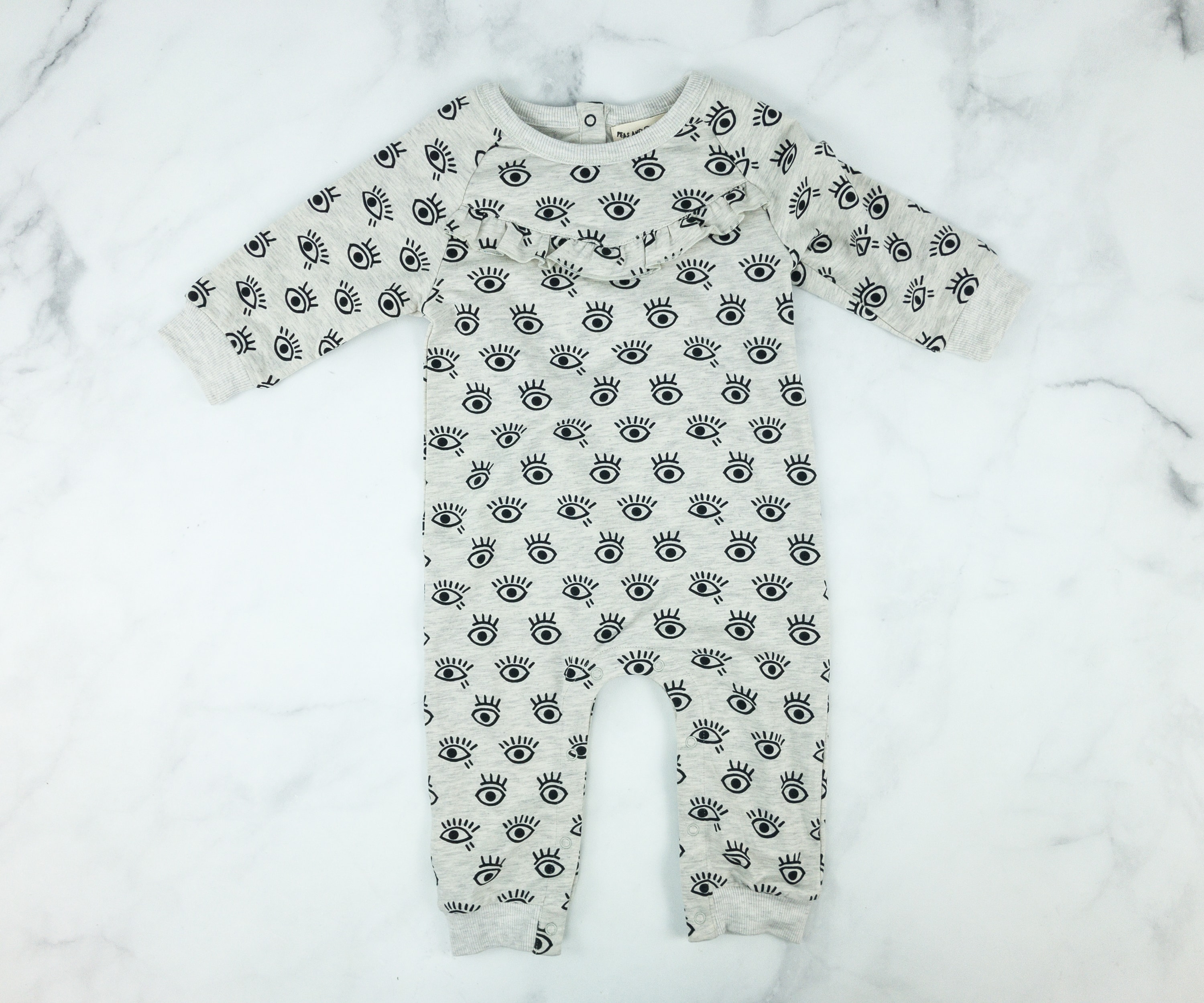 Peas And Queues Marge Baby Jumpsuit ($48) We got our eyes on this whimsical jumpsuit! Its snug cover-all design gives my baby an uninterrupted sleep at night and keeps her tidier by day.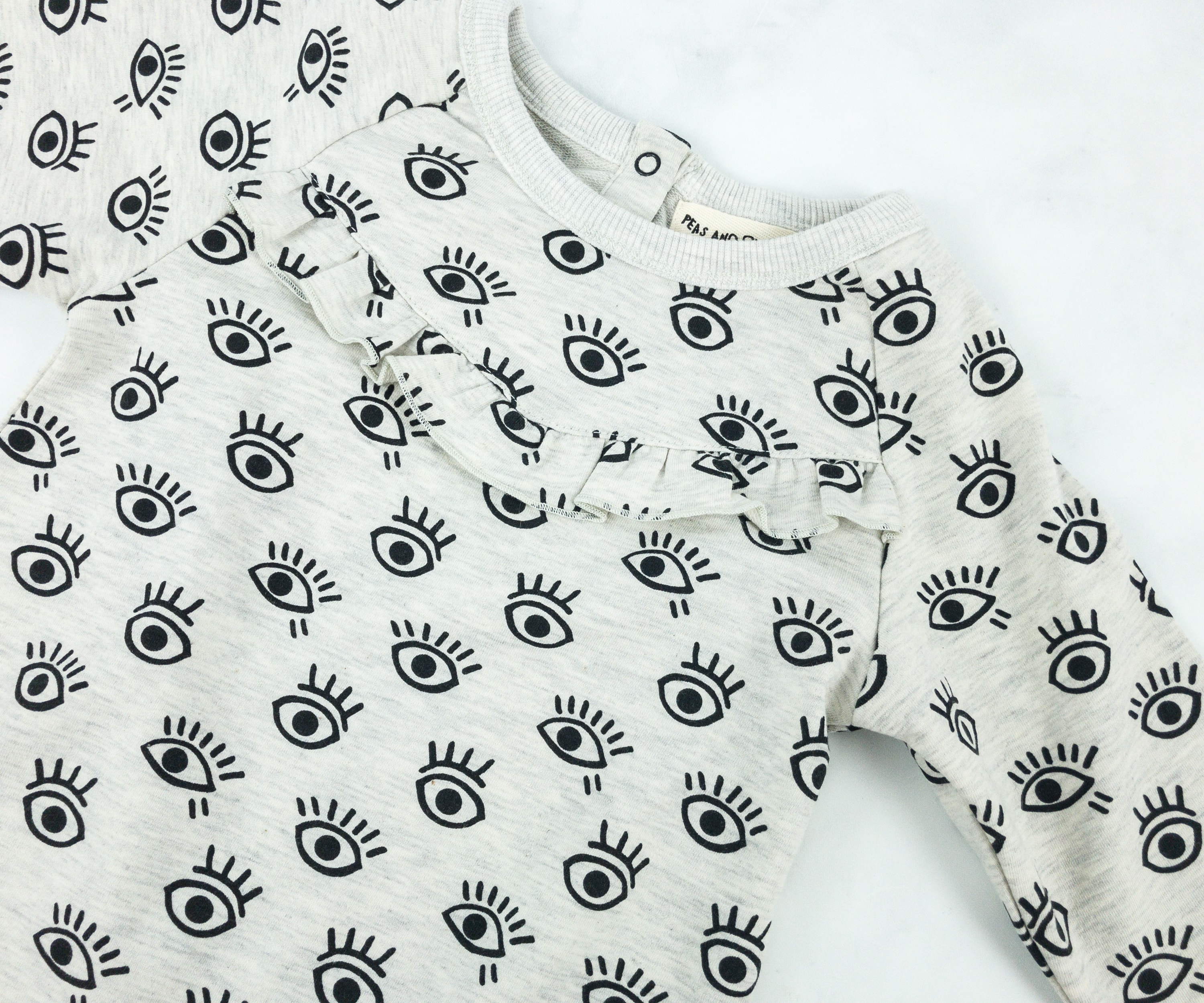 I find the eye prints a bit strange, but my baby doesn't seem to mind so I guess that's fine. The ruffle was an added fancy detail.
I think our stylist truly understands how a baby girl should dress up. Everything in the box looked good on my daughter and she seemed to love them too! I was also happy with how comfortable the materials are and how well-balanced the color coordination is. They put together a good selection of clothing that I can mix and match with the other or with anything that I can find in her closet. The dresses are so lovely and fashionable while the tops and bottoms are very trendy, especially the Yeah Tee from Miki Miette, more so when paired with the Denim Jeggings by Joules. They made me even more excited to style my little baby! The main downside is that the clothes are boutique, so you'll be paying more, but if that's acceptable to you, this is a great box.
Have you tried Mac & Mia or have difficulty finding clothes for your kids (or time to shop for them!)?