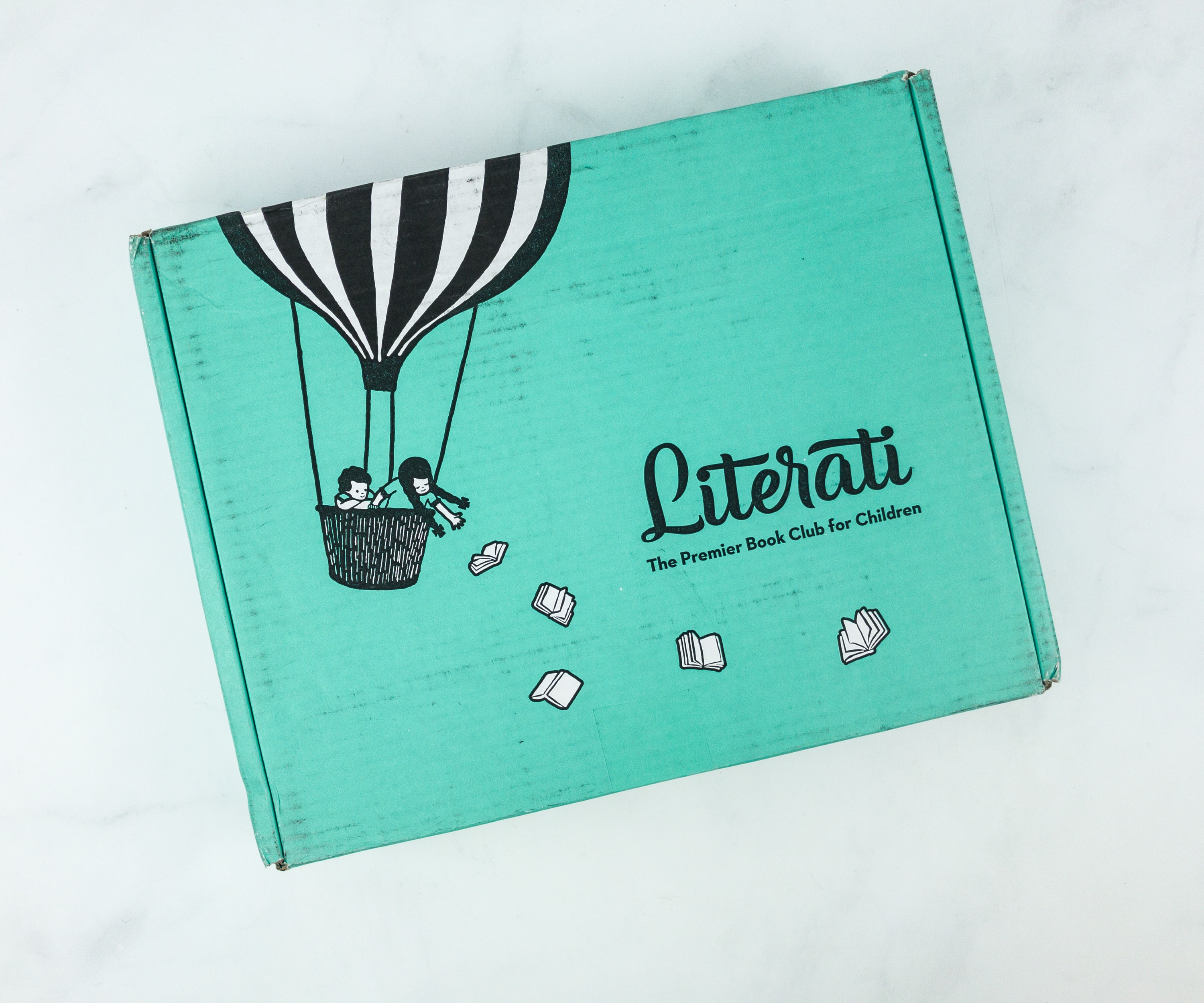 Literati is a monthly book subscription box for children that works similar to Stitch Fix. For a monthly fee of $9.95, you'll receive 5 books to try out for a week. You can purchase the ones you love and return the rest (in totally new condition) in the enclosed prepaid mailer (shipping is free in both directions).
You can get 5% off when you decide to keep all the books! There are also categories for each age bracket: Club Neo is for newborn to 1 year; Club Sprout is for children ages 2-3; Club Nova is for kids 4-6, and Club Sage is for those 7-8 years old.
This is a review of the Club Sprout box. 
DEAL: Get $25 in account credit to put towards books when you sign up! USE THIS LINK to get the deal.
There are lots of books in store for us!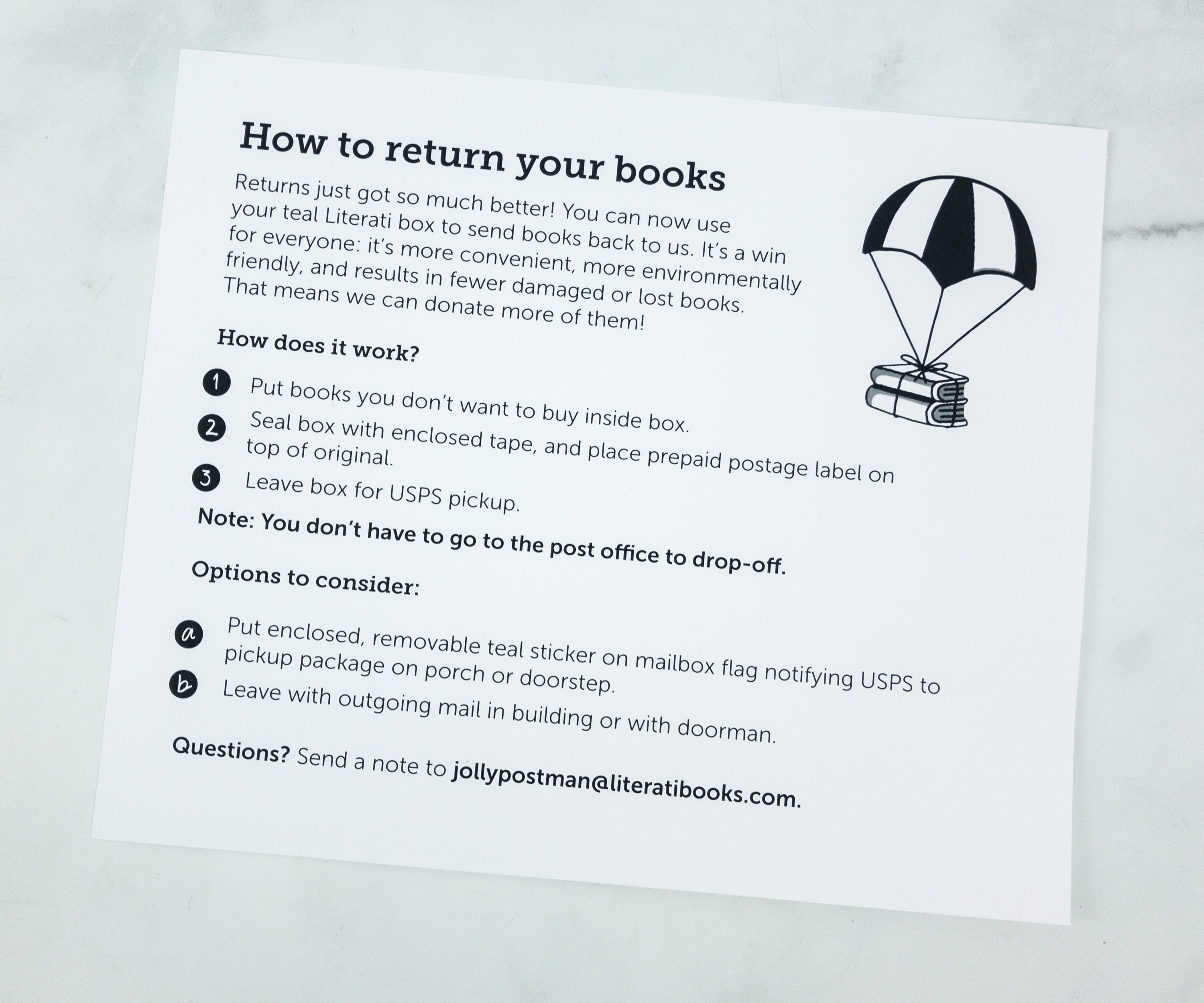 In case you want to return books, there's a card that lists instructions on how to do so.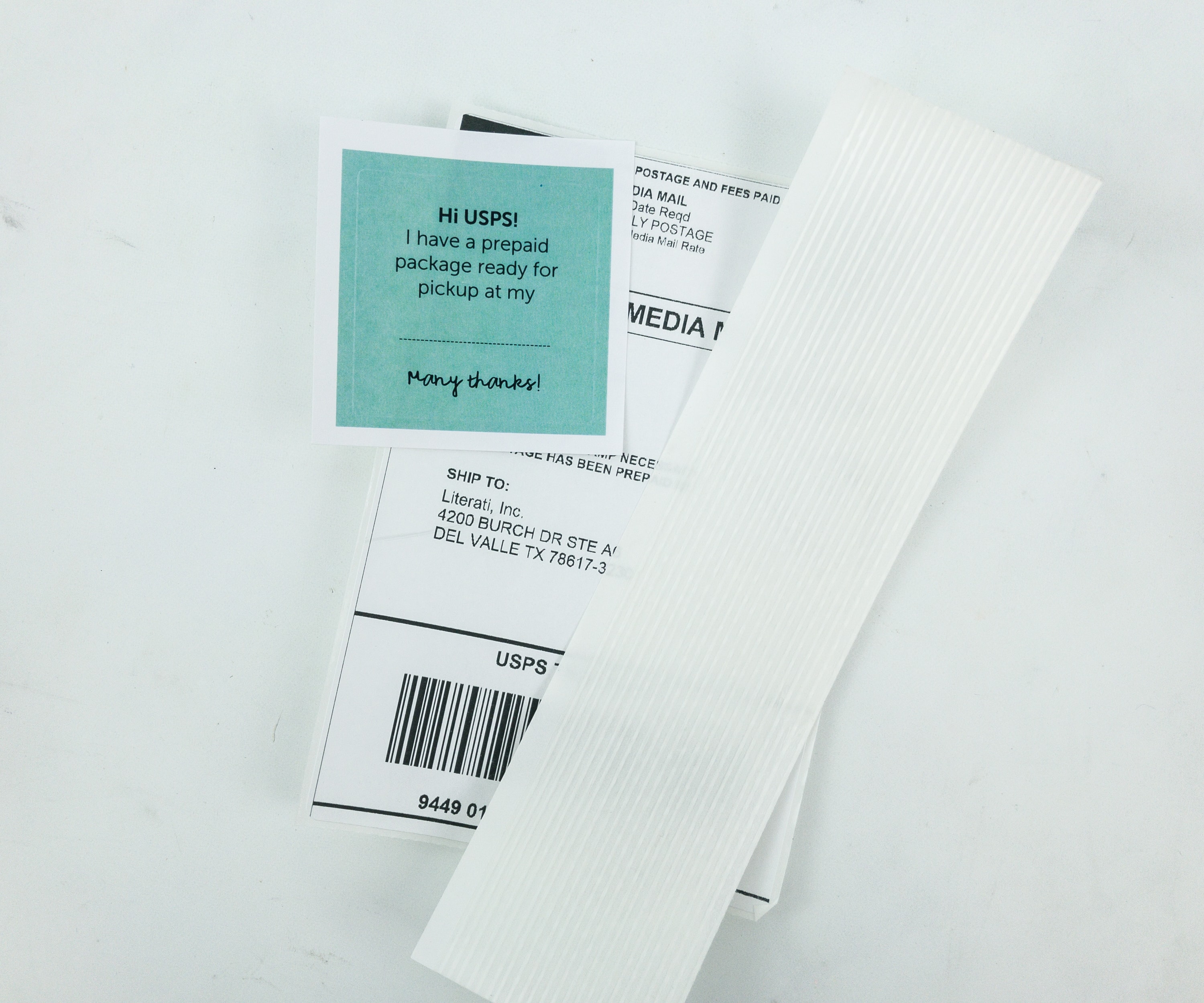 Instead of the usual padded mailer, you can now use the box itself to send the books back. They provide the tape and the postage label.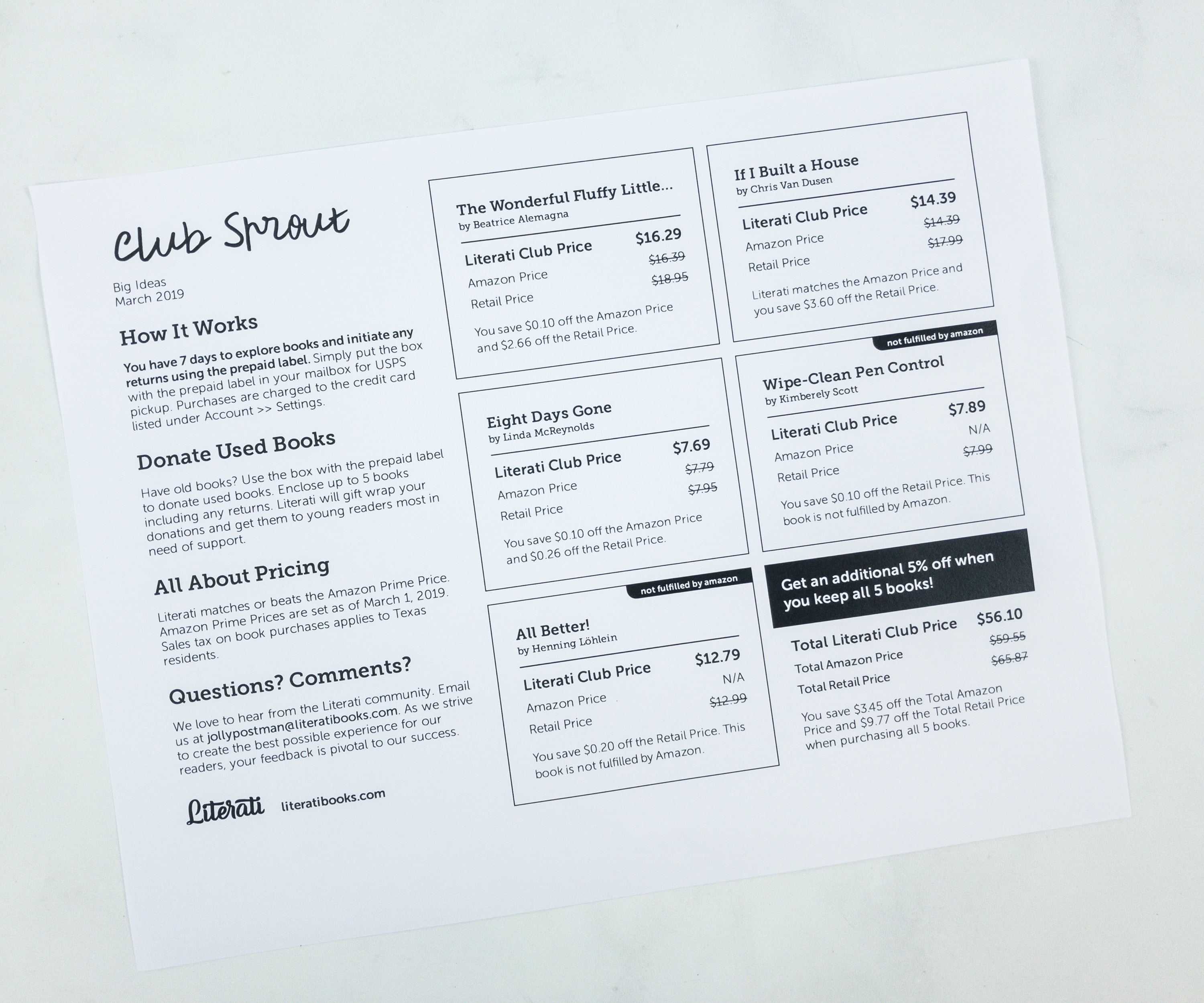 There's a listing of the book prices. If you decide to keep everything, you'll get 5% off. The subscription has a $9.95 non-refundable fee. According to Literati "it covers shipping both ways, allows the curators to invite a new world-renowned illustrator each month to draw personalized bookplates and a unique print for members, and covers other themed surprises that are included in the box." Since the print is now full size and high quality, we are digging that change. It includes the shipping back and forth too.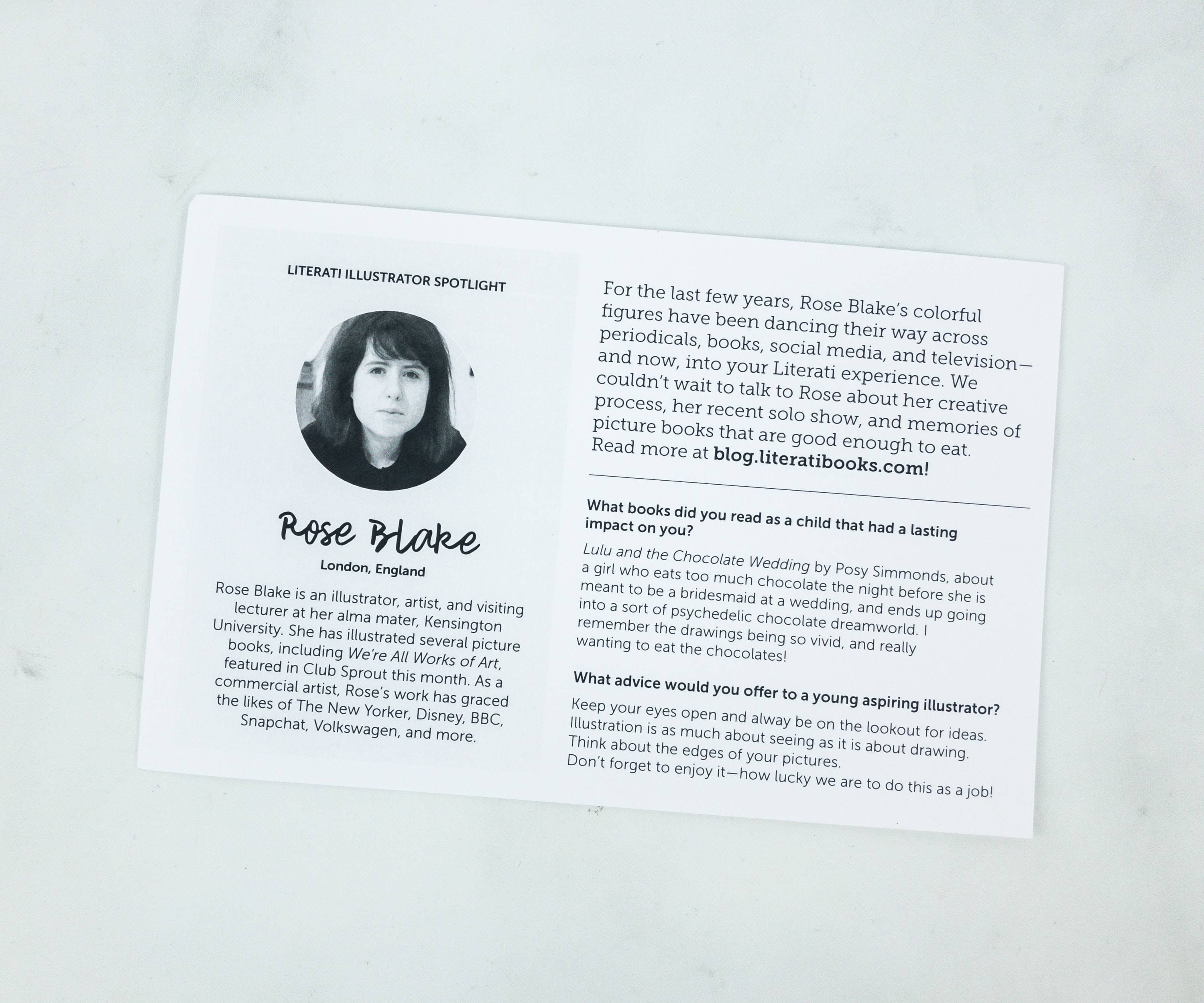 The featured illustrator creates new artwork for the monthly themes. This month's illustrator is Rose Blake.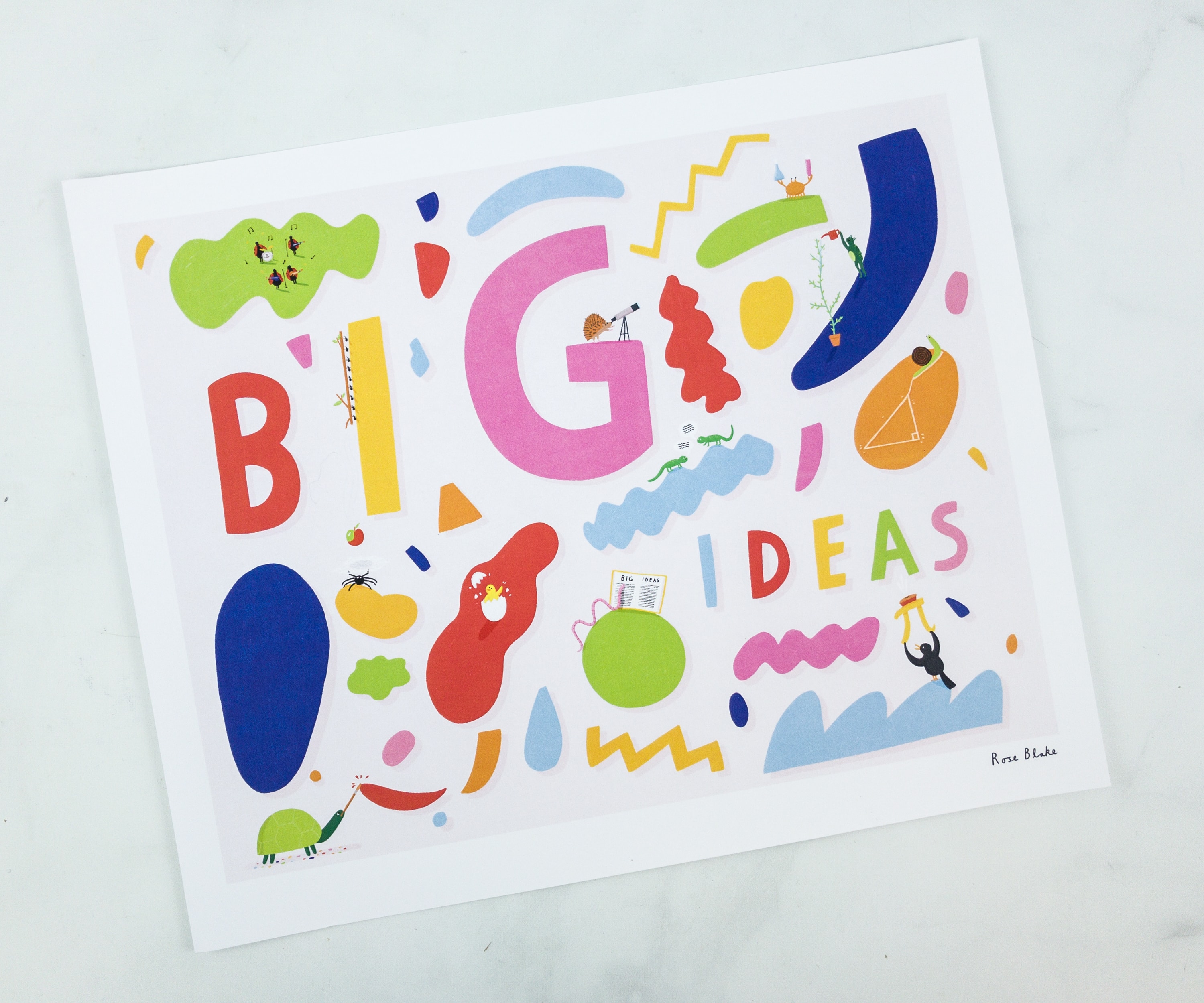 A full-size print comes with the box, along with free shipping. Although I don't love that the fee doesn't apply to a full box purchase, this makes it more worth it. Also, the theme for this month is Big Ideas!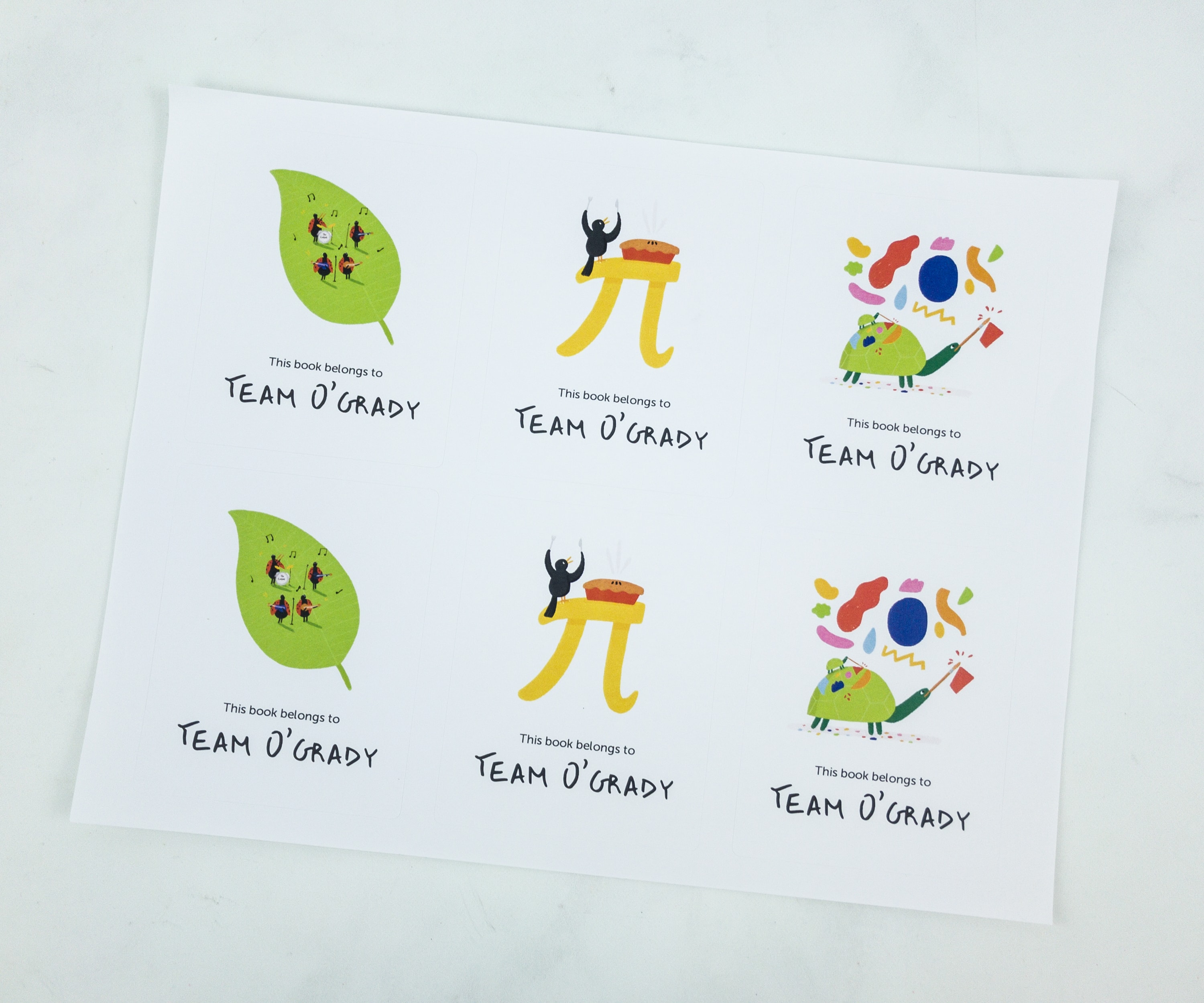 They included a sheet to help us label the books, and let others know that they're ours when we decide to keep them.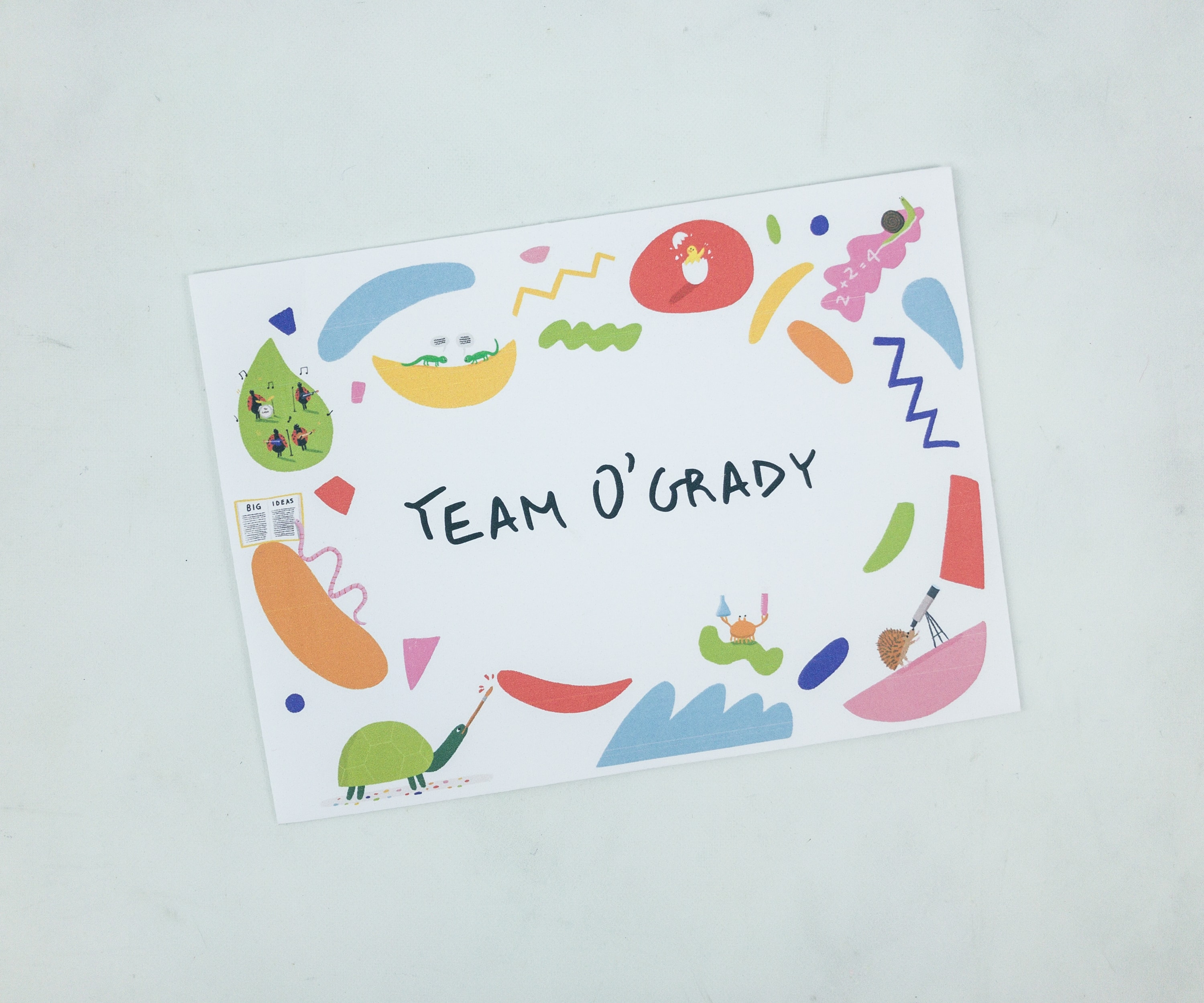 There's also a personalized card and note from Literati.
The poetic approach on the note makes us feel special!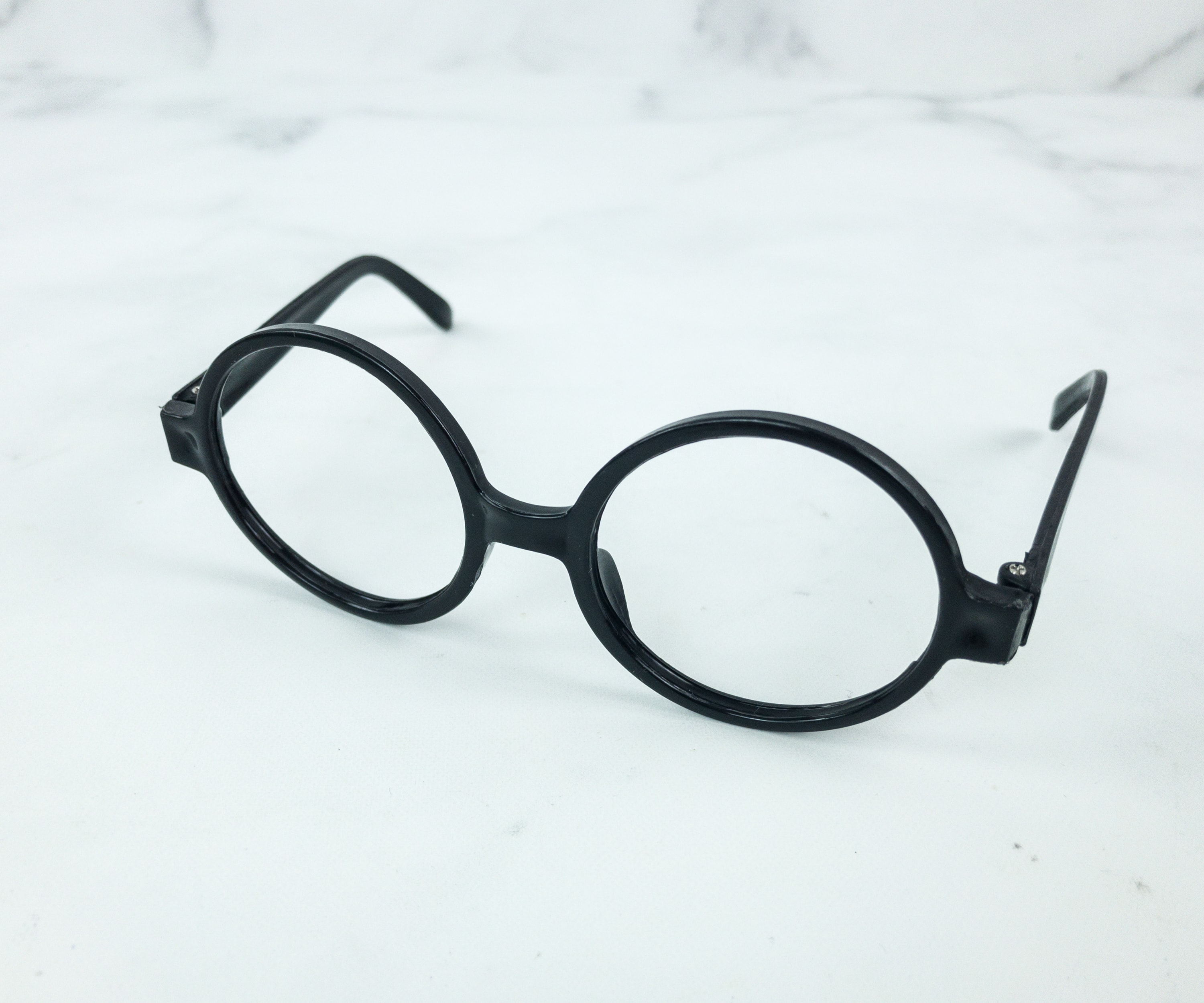 This month the box included eyeglasses as a bonus item.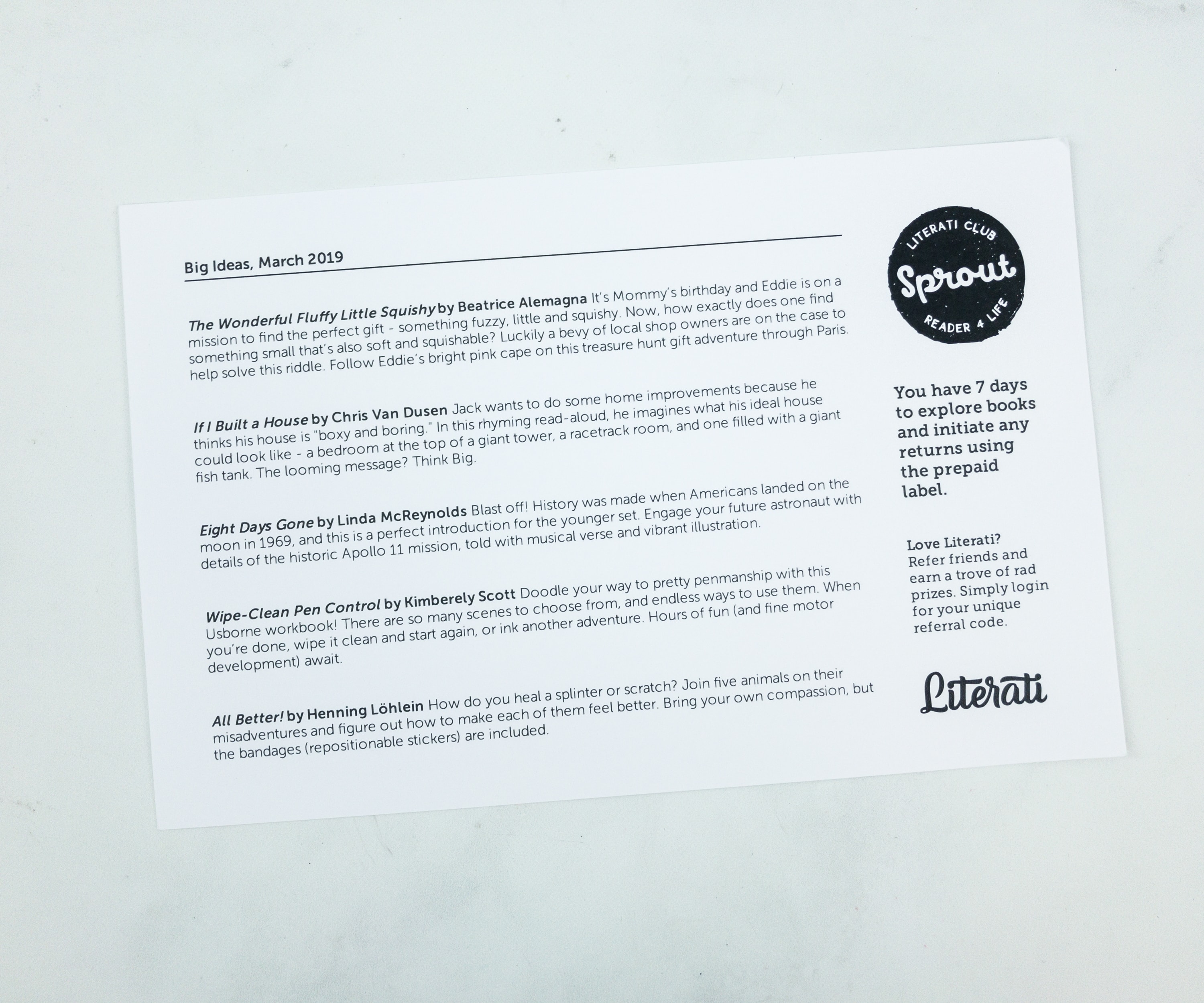 There's also an info card about the five books sent to us this month. The card lists the titles with a brief description for each.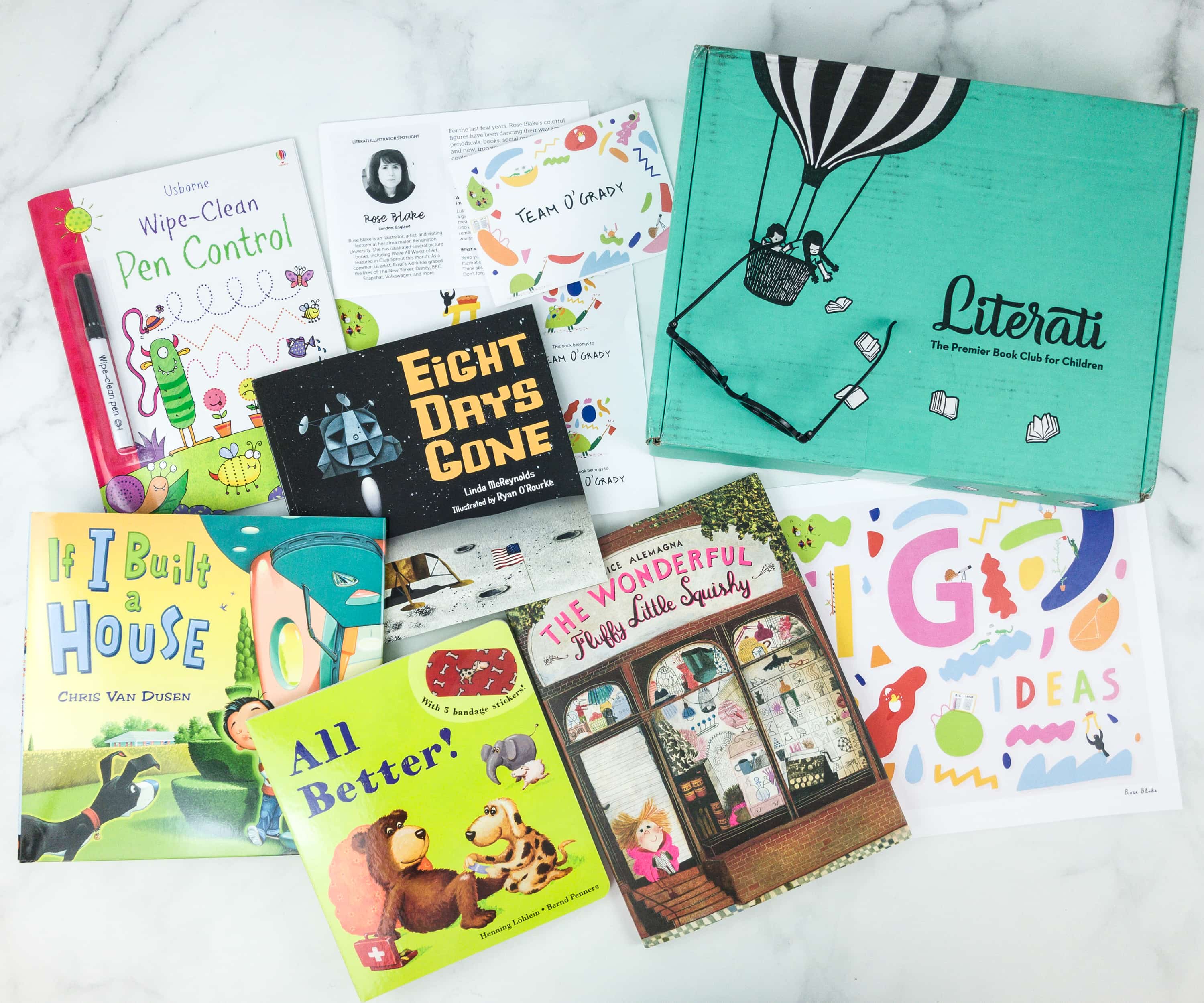 Everything in the box!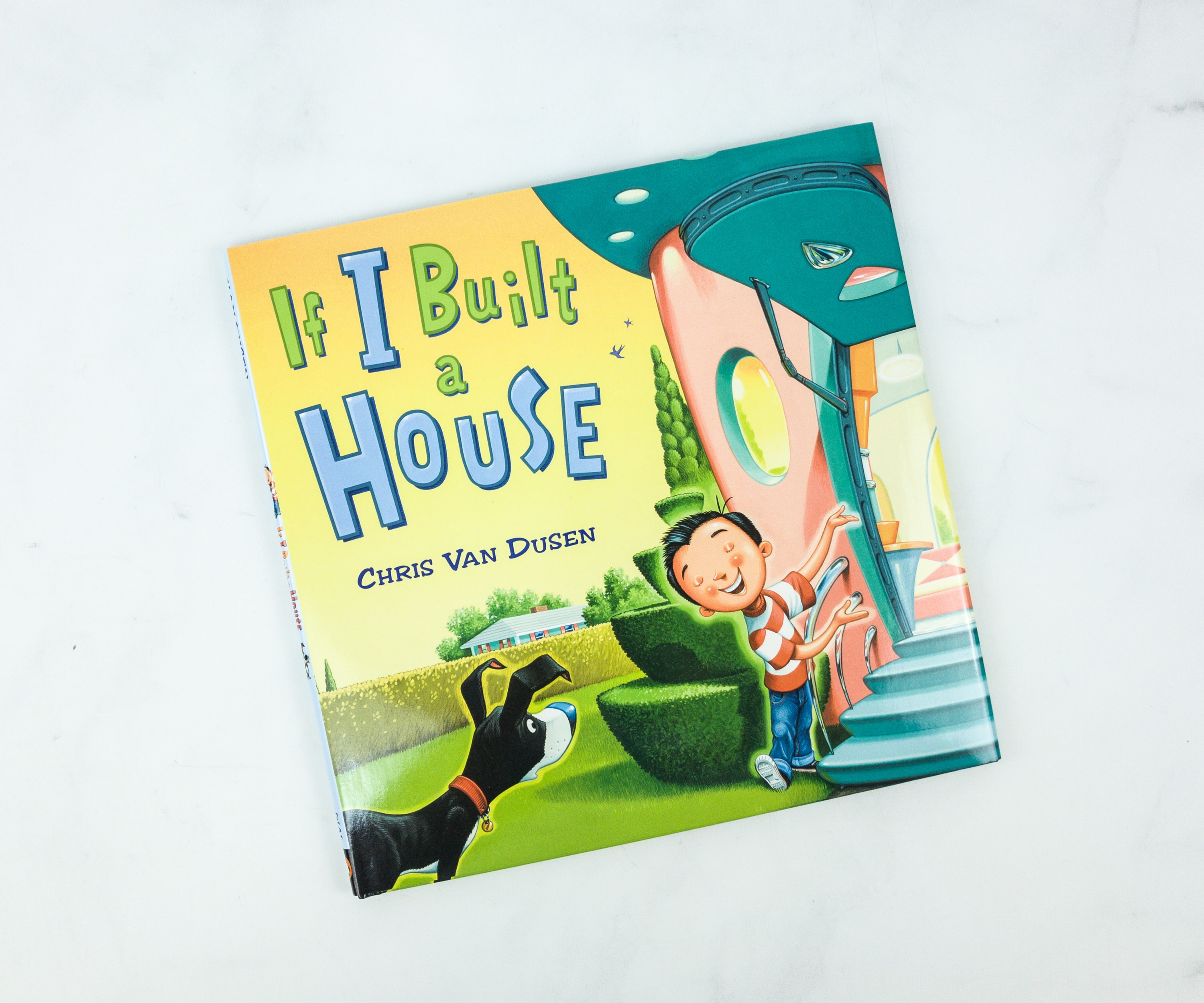 If I Built A House by Chris Van Dusen ($14.39)
The much-anticipated follow-up to the E. B. White Award-winning picture book If I Built a Car

In If I Built a Car, imaginative Jack dreamed up a whimsical fantasy ride that could do just about anything. Now he's back and ready to build the house of his dreams, complete with a racetrack, flying room, and gigantic slide. Jack's limitless creativity and infectious enthusiasm will inspire budding young inventors to imagine their own fantastical designs.

Chris Van Dusen's vibrant illustrations marry retro appeal with futuristic style as he, once again, gives readers a delightfully rhyming text that absolutely begs to be read aloud.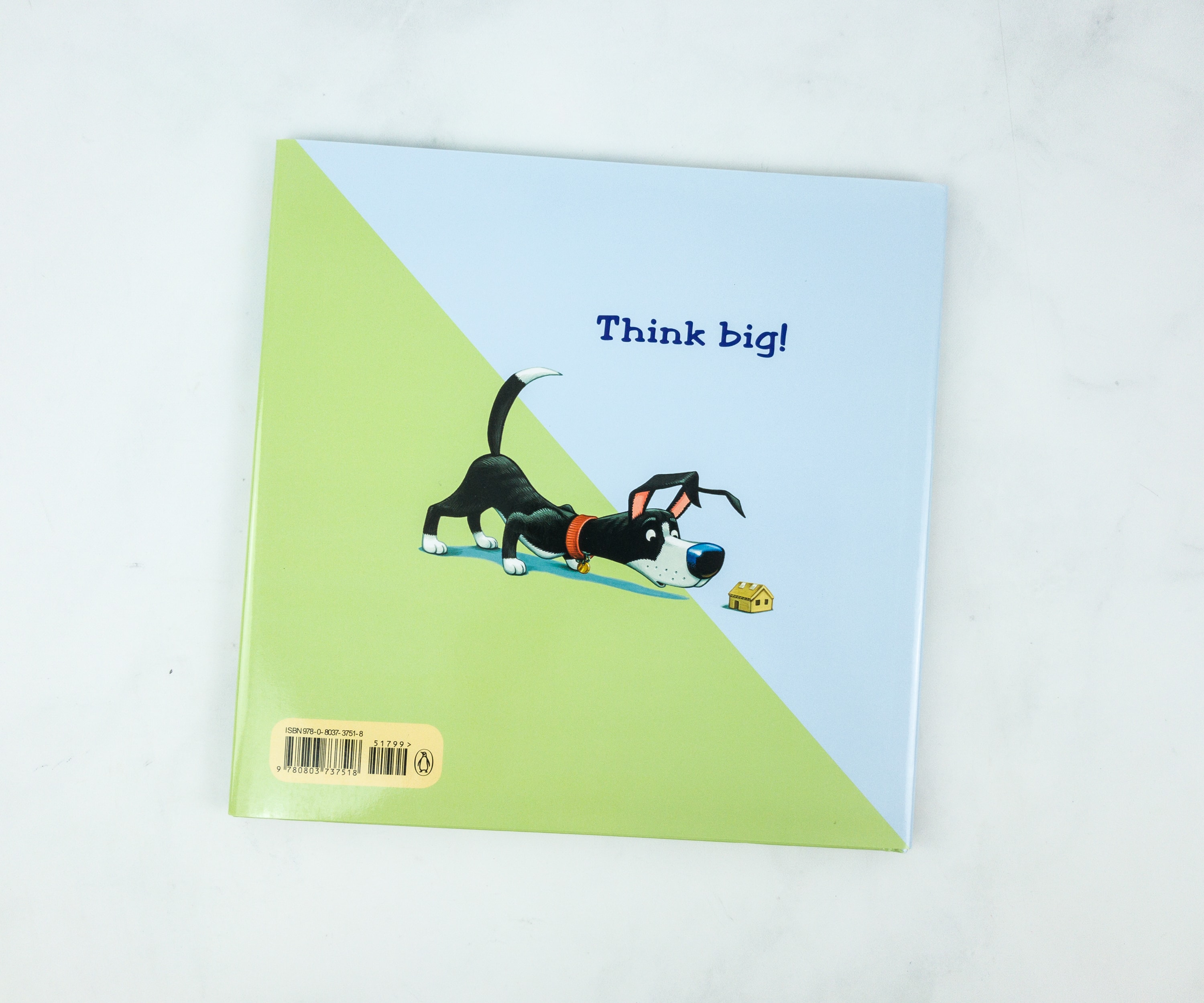 This book inspires us to think and dream BIG.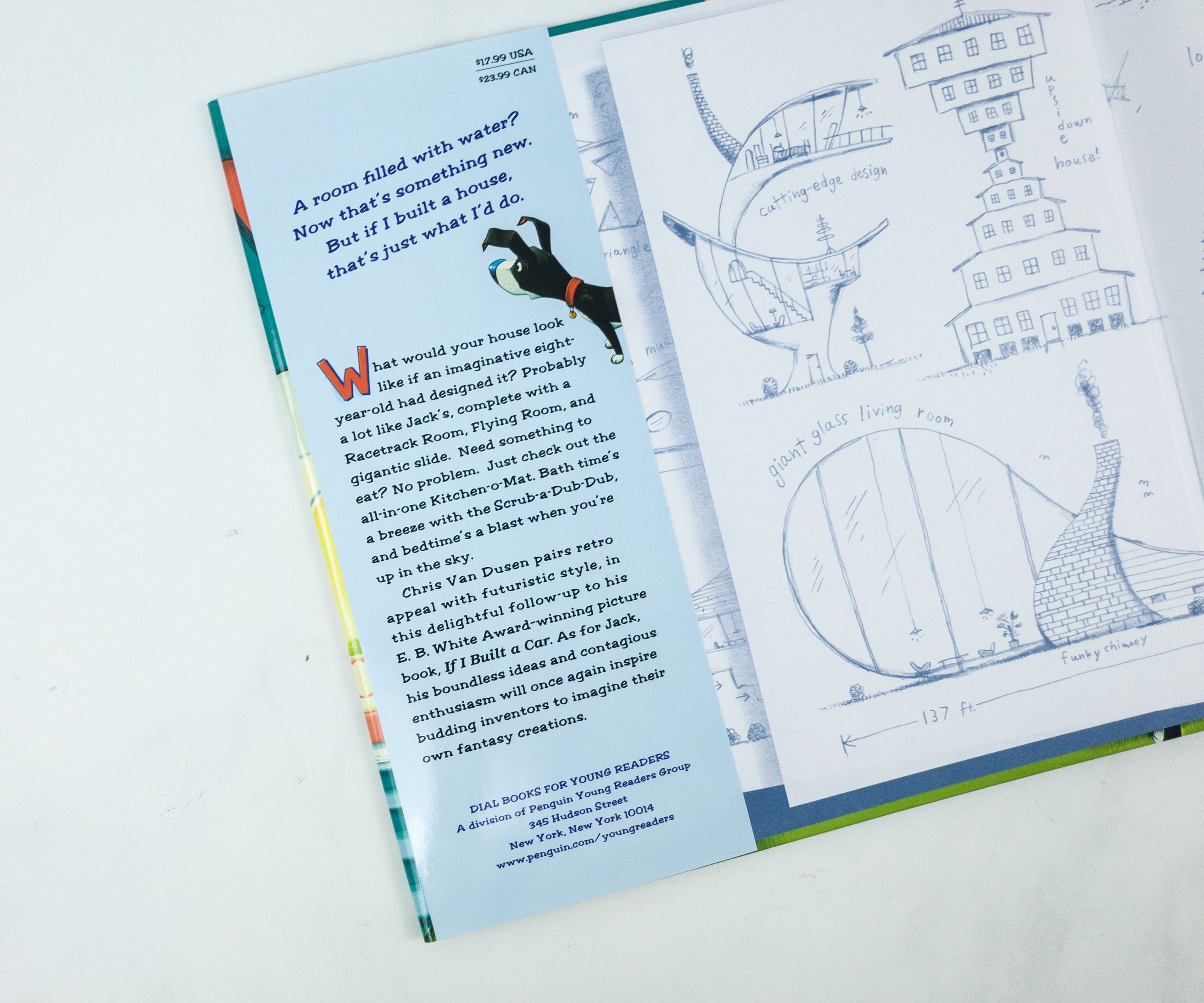 The synopsis is printed on the flap of the book. The flyleaf even has an interesting illustration.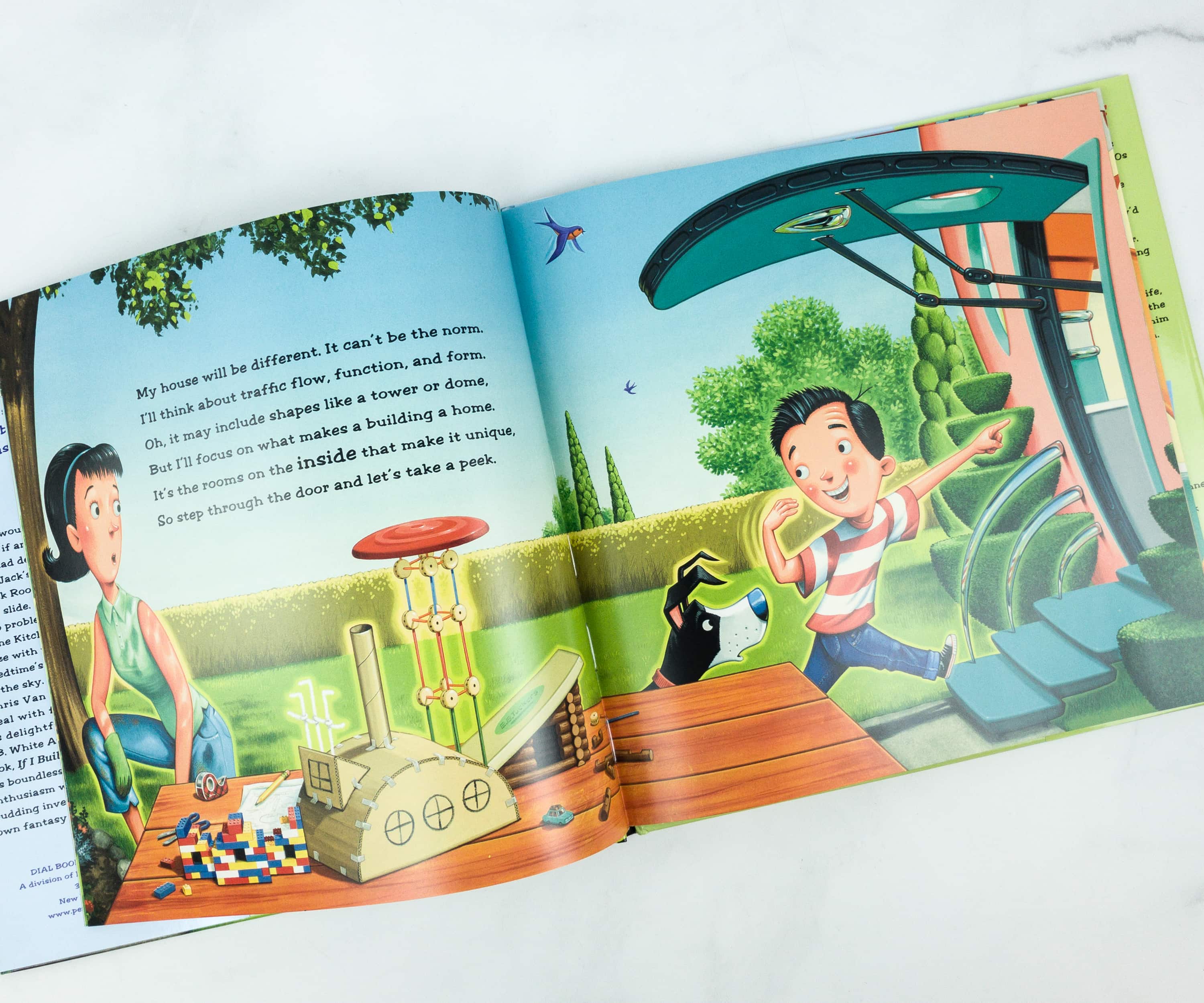 The beautiful 1950's-retro-style illustration is paired with delightful rhyming texts.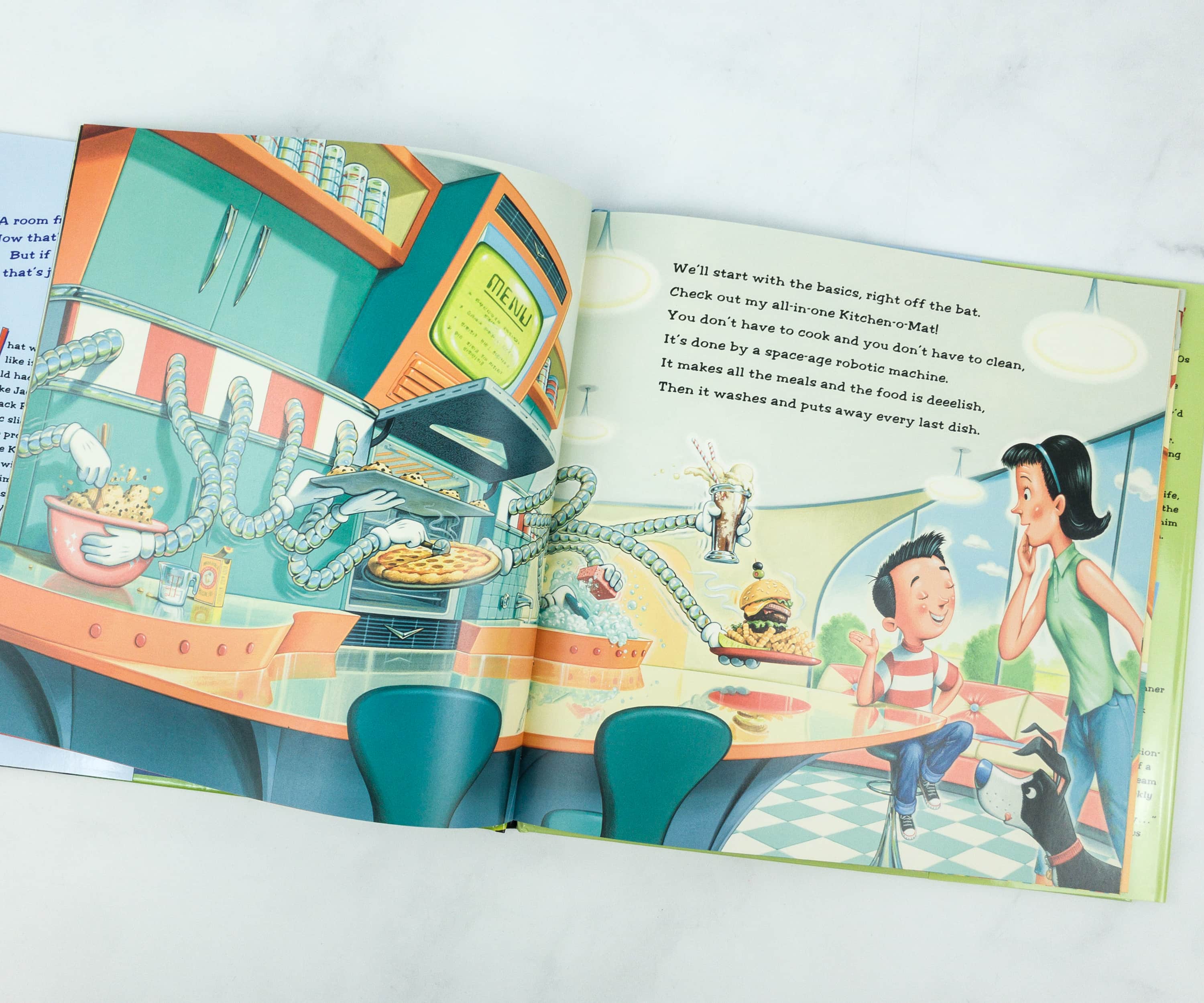 This book captures the good of reimagining ordinary objects and could easily inspire art, writing, and STEM activities.
This book has a great concept and my kids loved it.  Now they want to build their own racing and aquarium room in the house!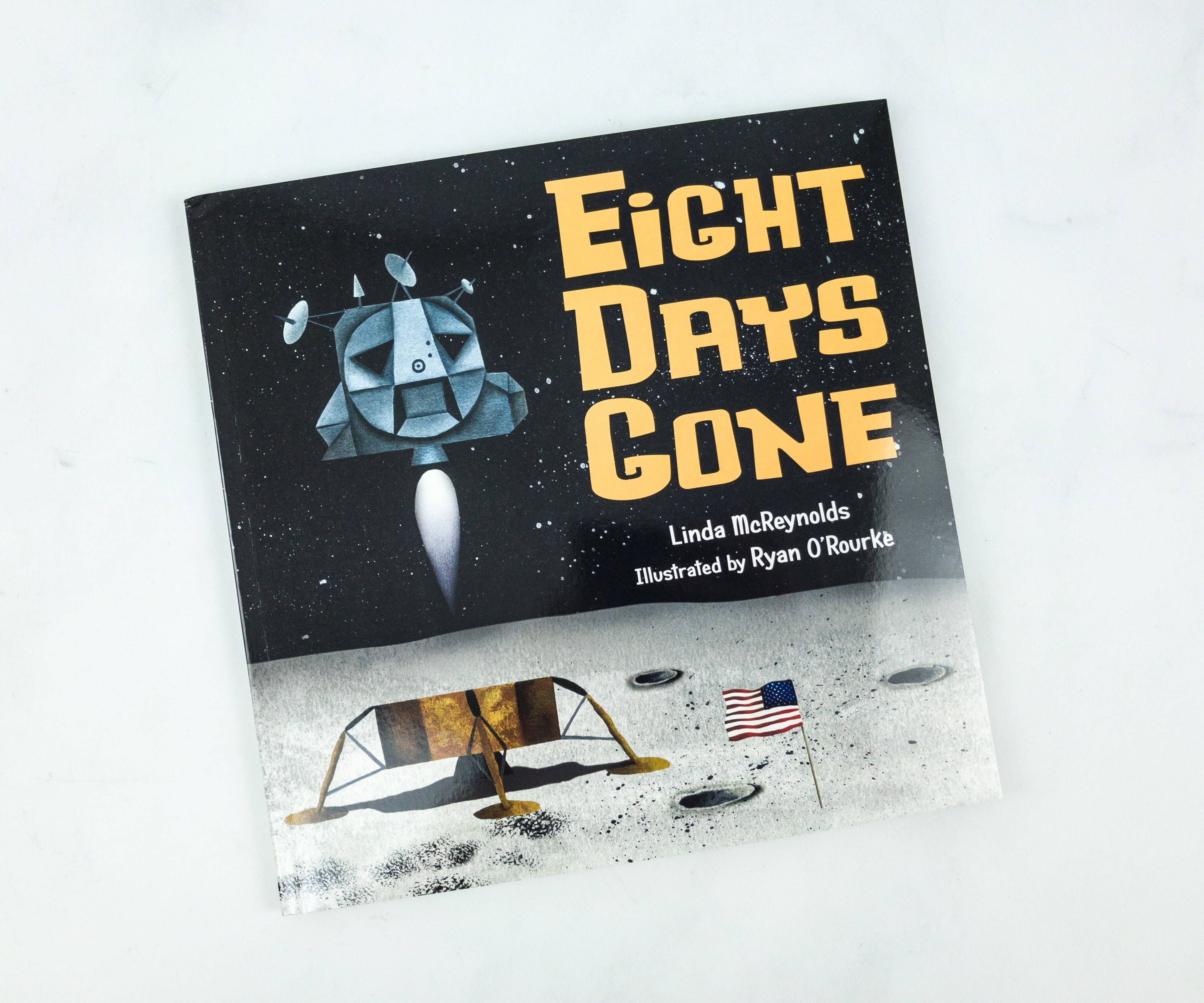 Eight Days Gone by Linda McReynolds ($16.95)
Snappy verse and retro art brings readers along for Apollo 11's historic, eight-day mission to the moon in 1969. Young readers will learn the basics about the gear, equipment, and spaceship used by the astronauts, as well as the history of NASA's moon mission. O' Rourke's vibrant and retro illustrations paired with McReynolds' short verse creates a perfect read aloud for preschool and kindergarteners eager to learn about Buzz Aldrin's trip to the moon. Back matter includes a bibliography and author's note with additional information about the mission and the crew's return home after the historic first lunar landing.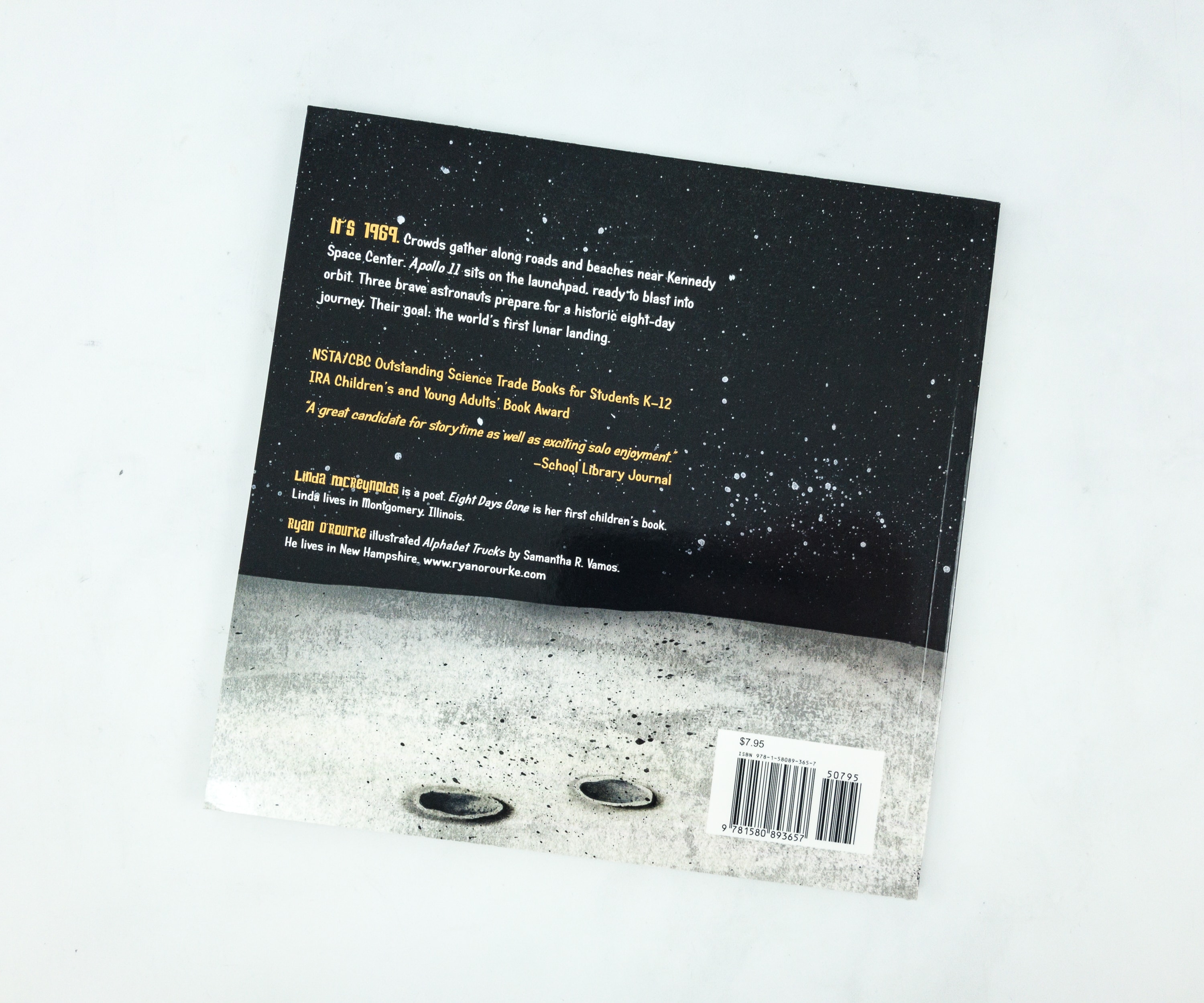 This picture book takes us back to the first landing in the moon, in 1969.
It's written chronologically in verse and the sing-song rhythm and rhyming text identify this as intended for preschool readers and probably as a read aloud.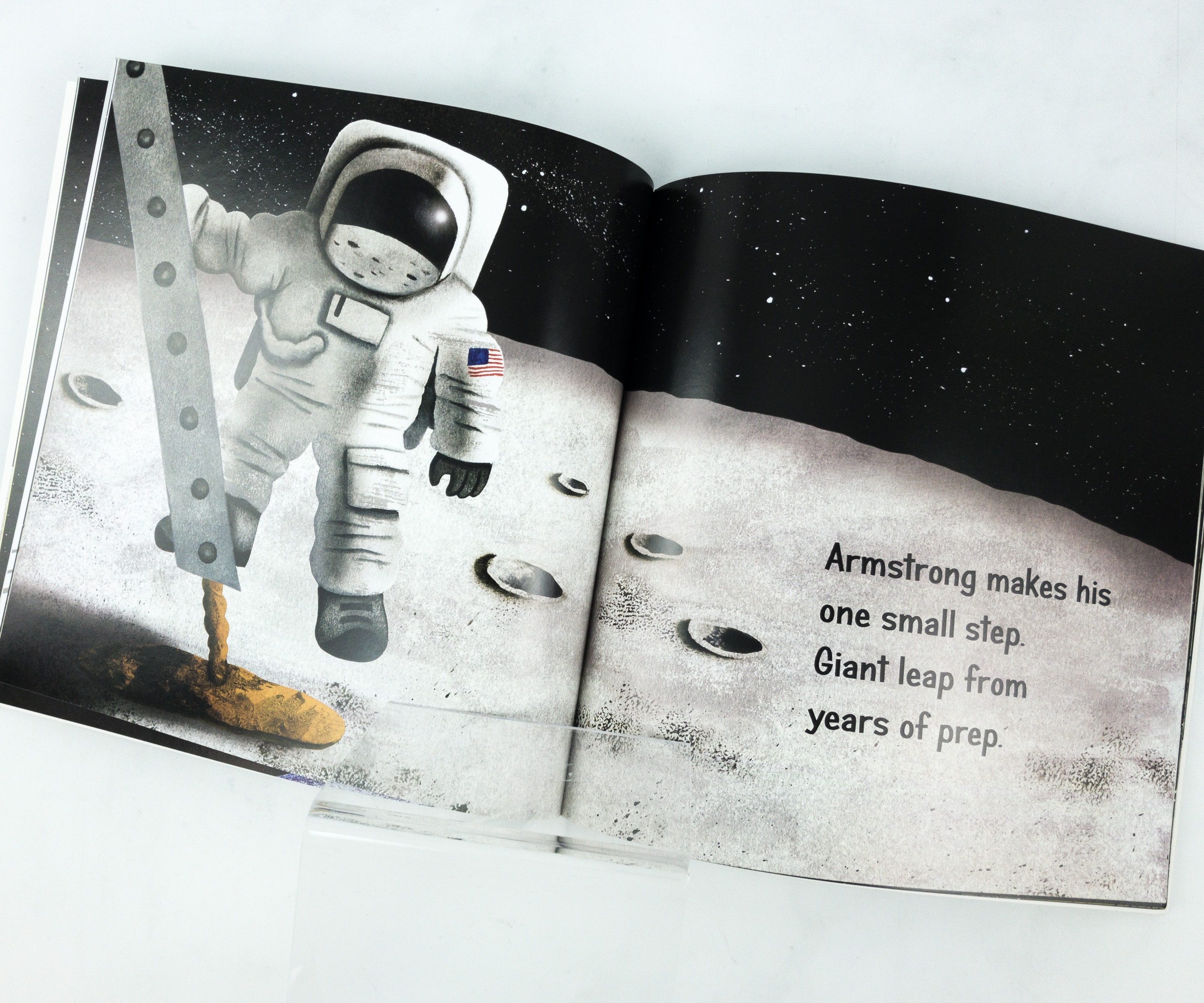 It's a classic picture book style with wonderful illustrations. This image of an astronaut on this page looks so alive!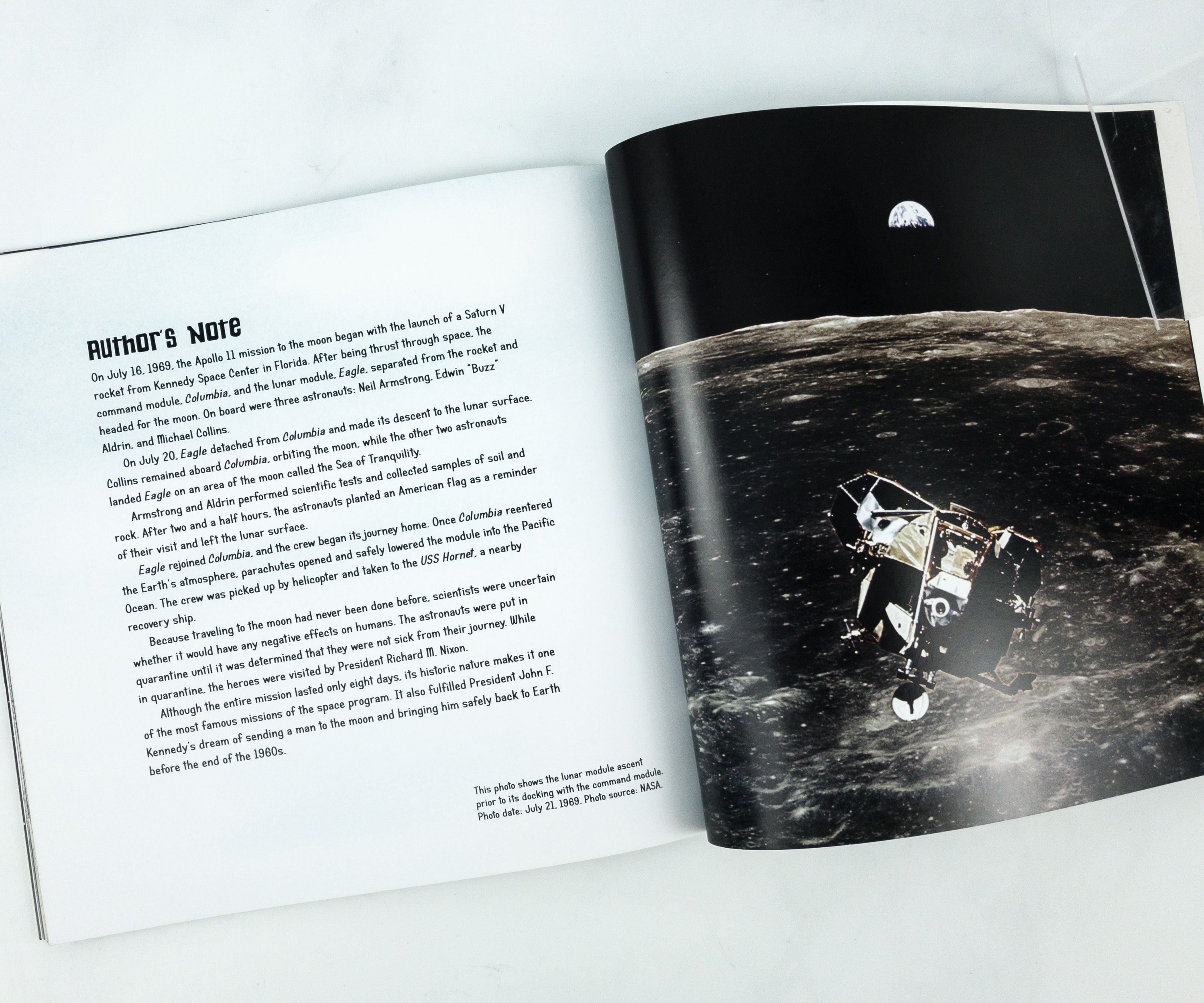 At the end of the book is the author's note. It gives the whole story with names, dates and other important facts of this mission.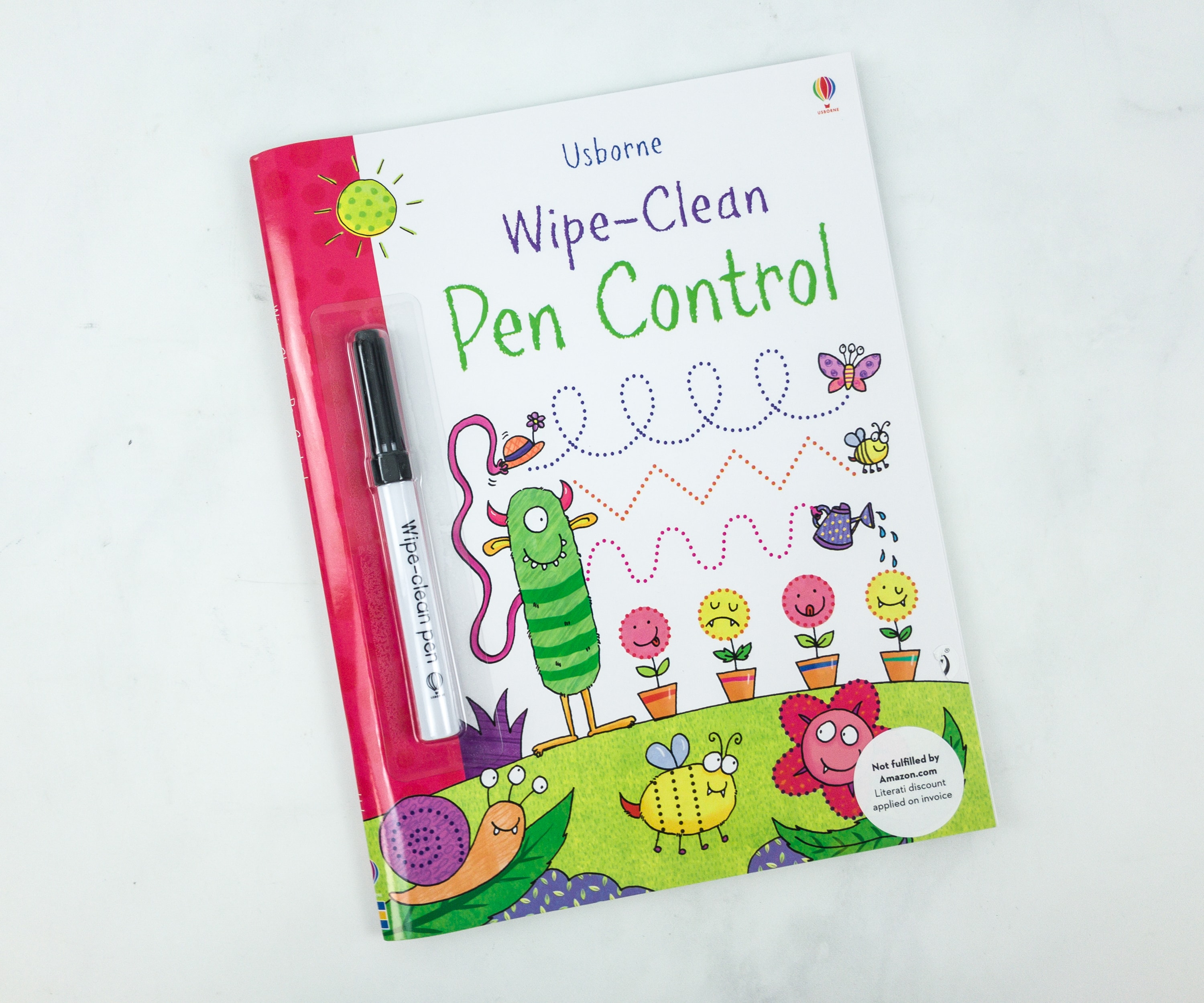 Usborne Wipe-Clean Pen Control ($5.99) It's a wipe clean book with drawing and tracing activities to help children practice holding and manipulating a pen.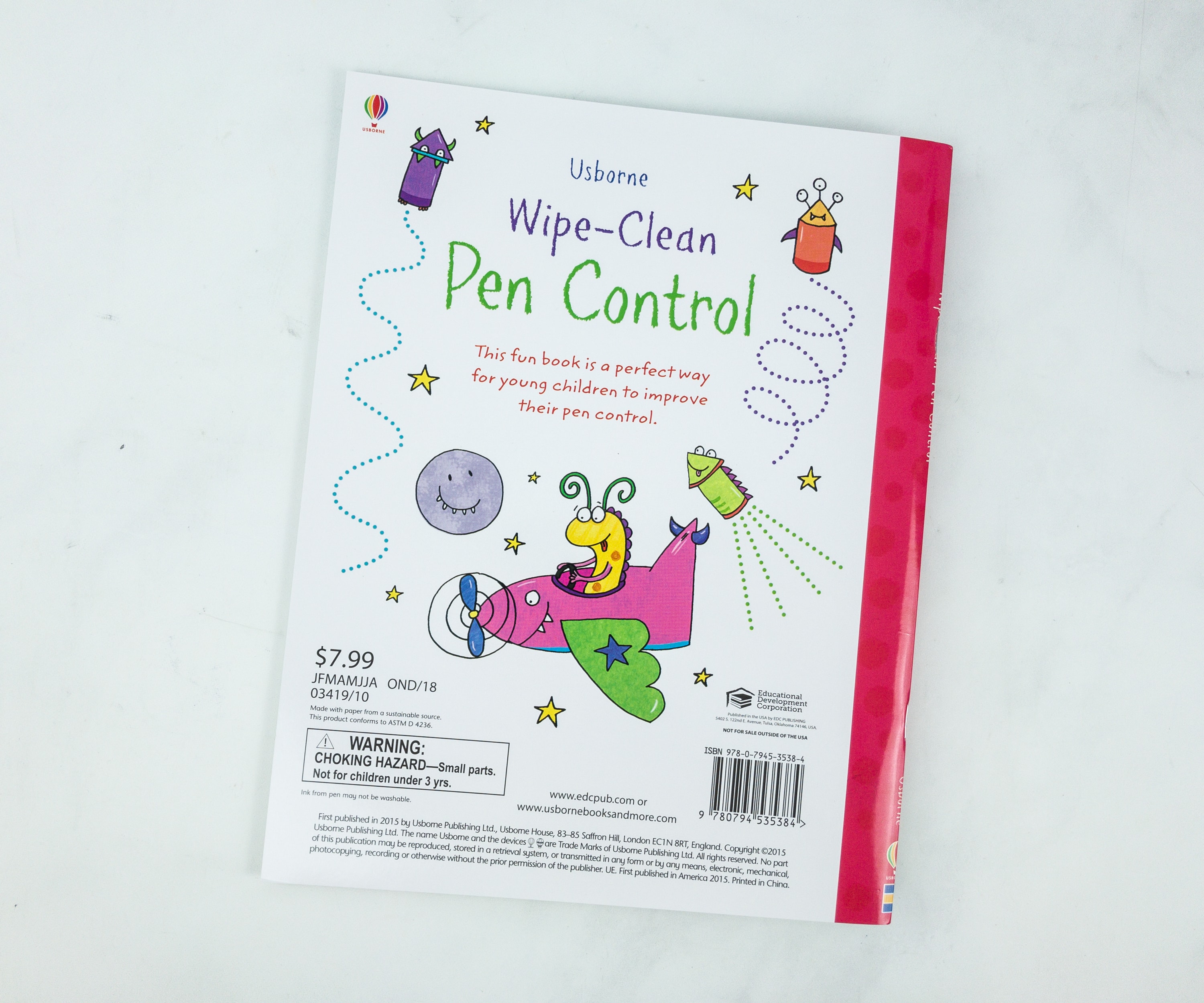 With the special wipe-clean pen, mistakes are easy to correct and can be done again and again! Each page is erasable with a napkin or paper towel. It's also very sturdy and will last a long time.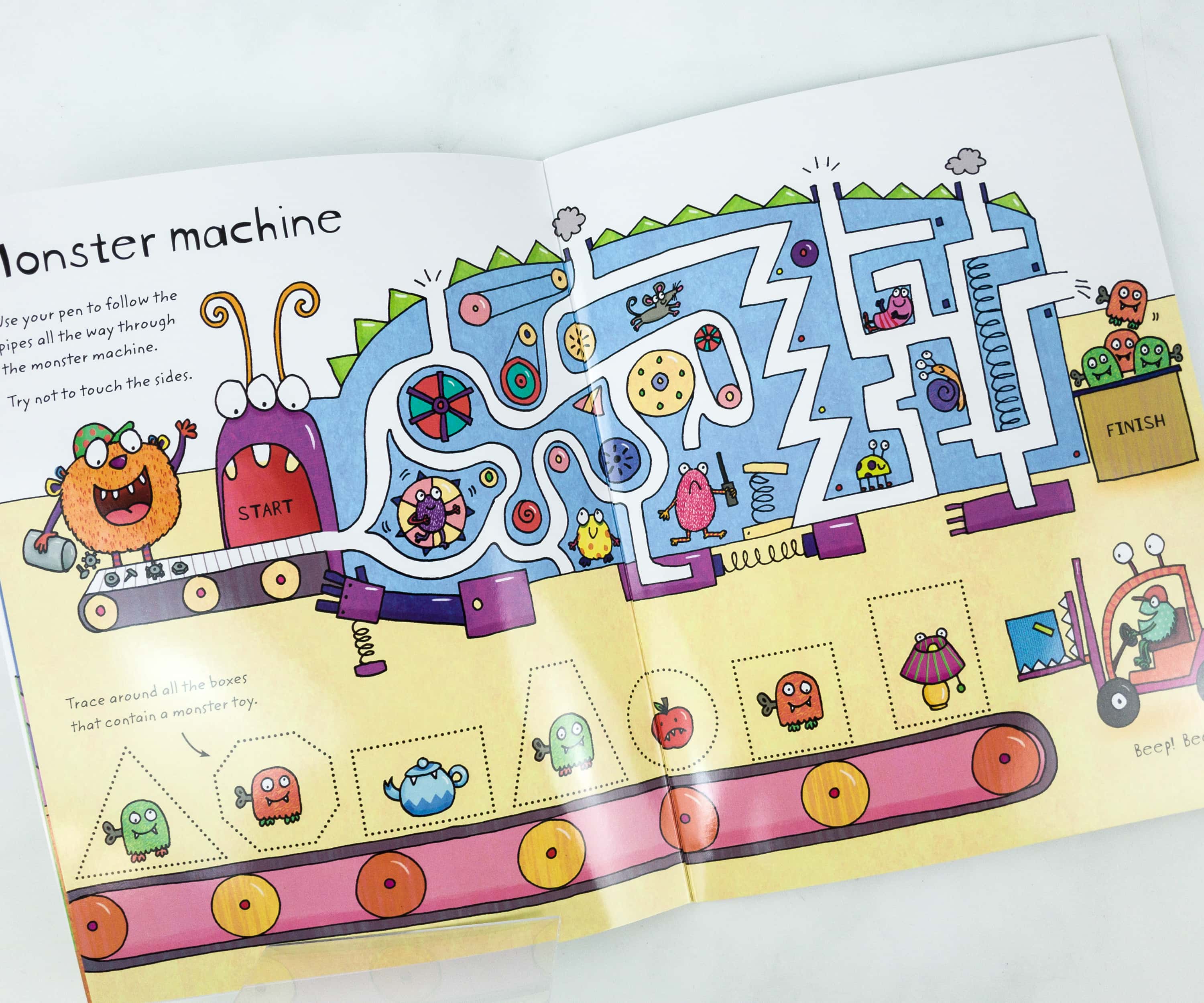 My kids loved solving this monster machine maze. They carefully traced the pipes all the way through the monster machine leading to the finish line and tracing around the boxes with the monster toys!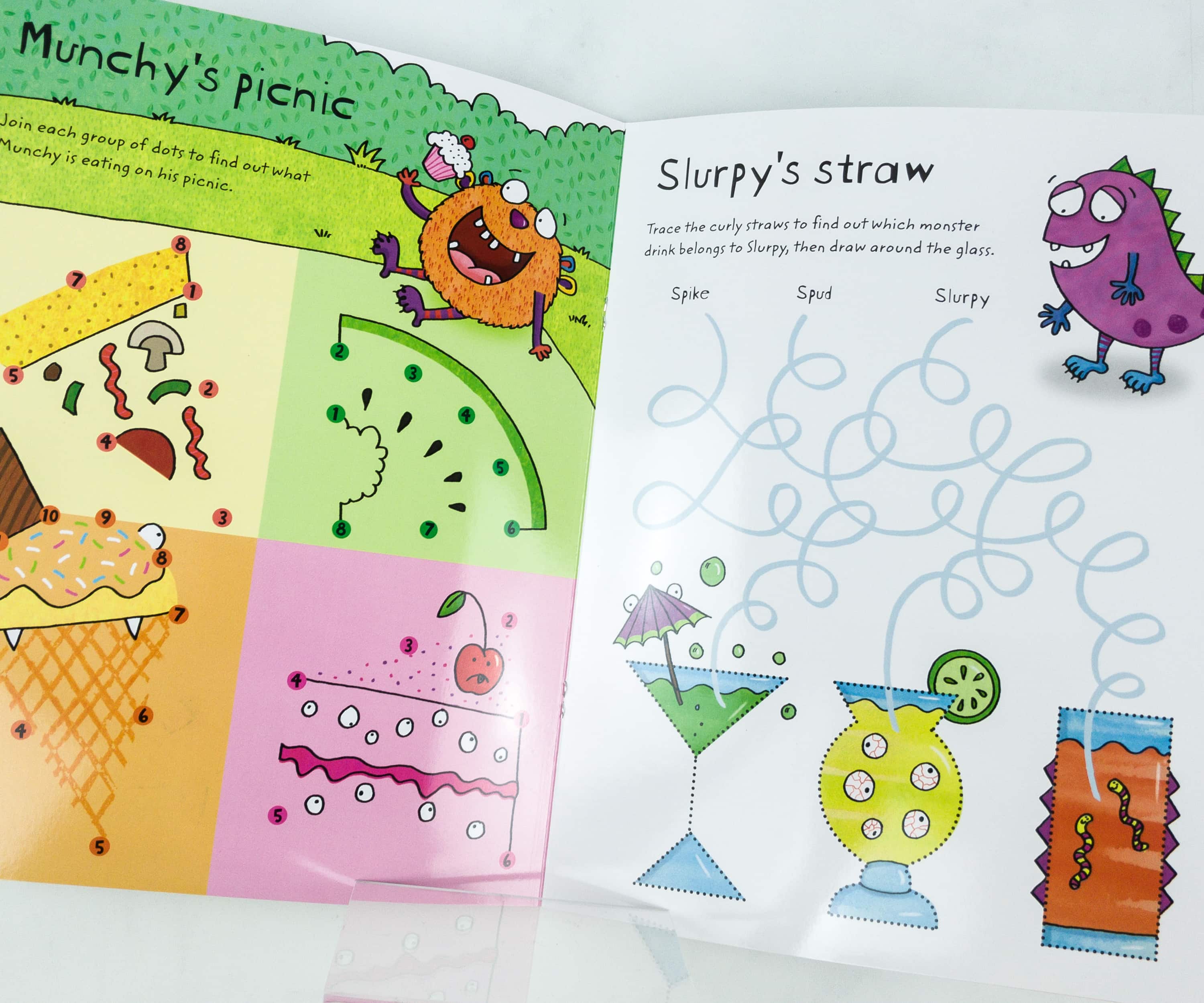 Connecting the dots and tracing the swirly straws in Munchy's Picnic and Slurpy's Straw is also a fun way to develop the pen control skills that are essential for learning to write. It's a great alternative to carrying a whiteboard around for my kids to just doodle on.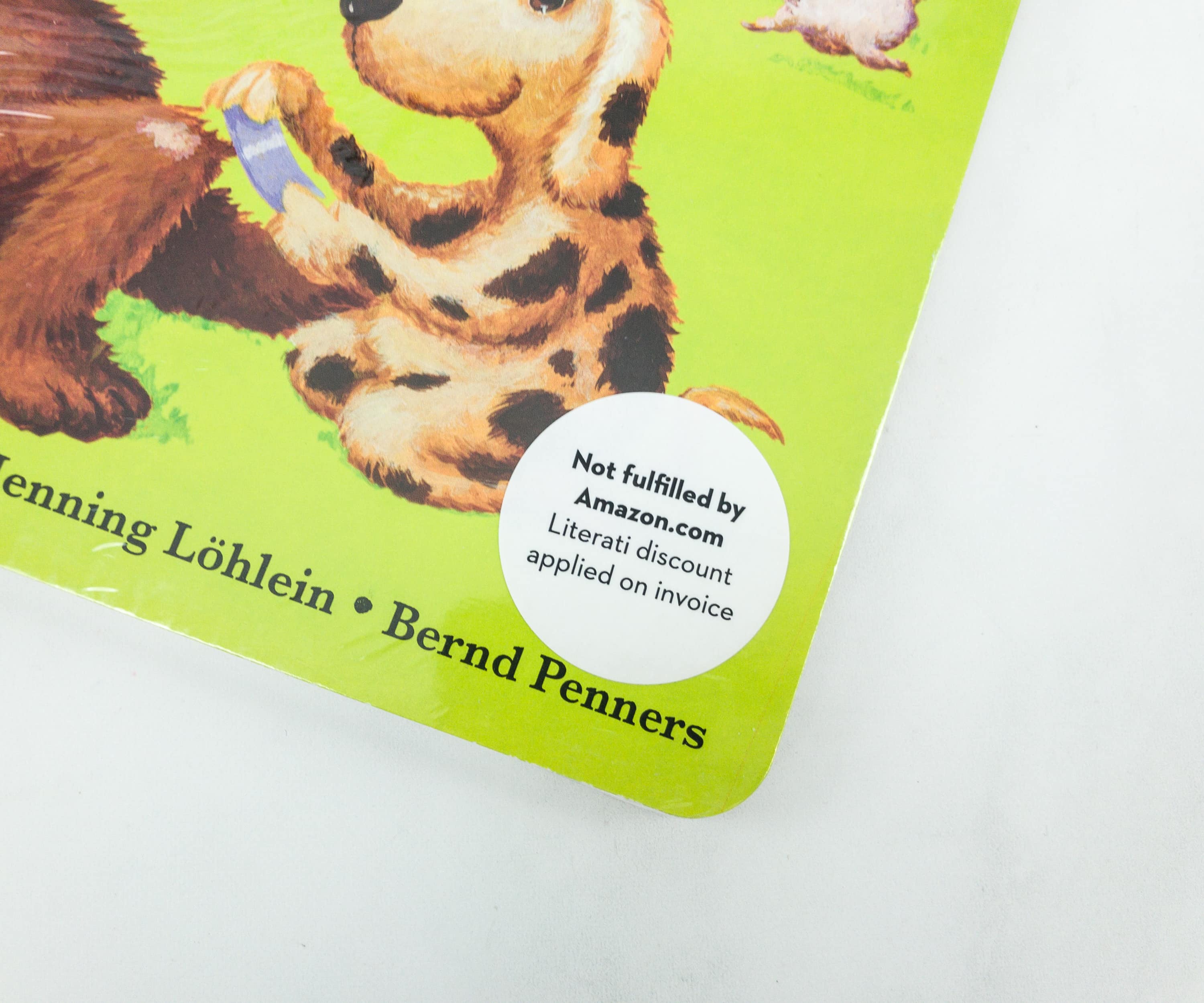 All Better! by Henning Löhlein and Bernd Penners ($11.91)
A charming introduction to the inspired and inspiring cottages and bungalows of Venice, California. More than a century ago, when Abbot Kinney built his Venice-of-America with its network of canals and fanciful buildings, cultural aspirations were high. Over the years, this aura of fantasy and imaginative possibility endured as integral to the zeitgeist of the place. Today, this spirit of innovation and creativity is richly expressed in the vintage bungalows and cottages that have been embraced and brought back to life by homeowners more in love with place than size. Stalwart survivors of the ebb and flow of the area's fortunes over a century, these small homes channel the creative spirit of the place and provide a welcome counterpoint to oversize houses. Color, landscape, treasured collections, personal narrative, contemporary overlays and additions, art and craft, and inventive design-all combine in various ways to produce domestic environments with unique and deeply personal points of view.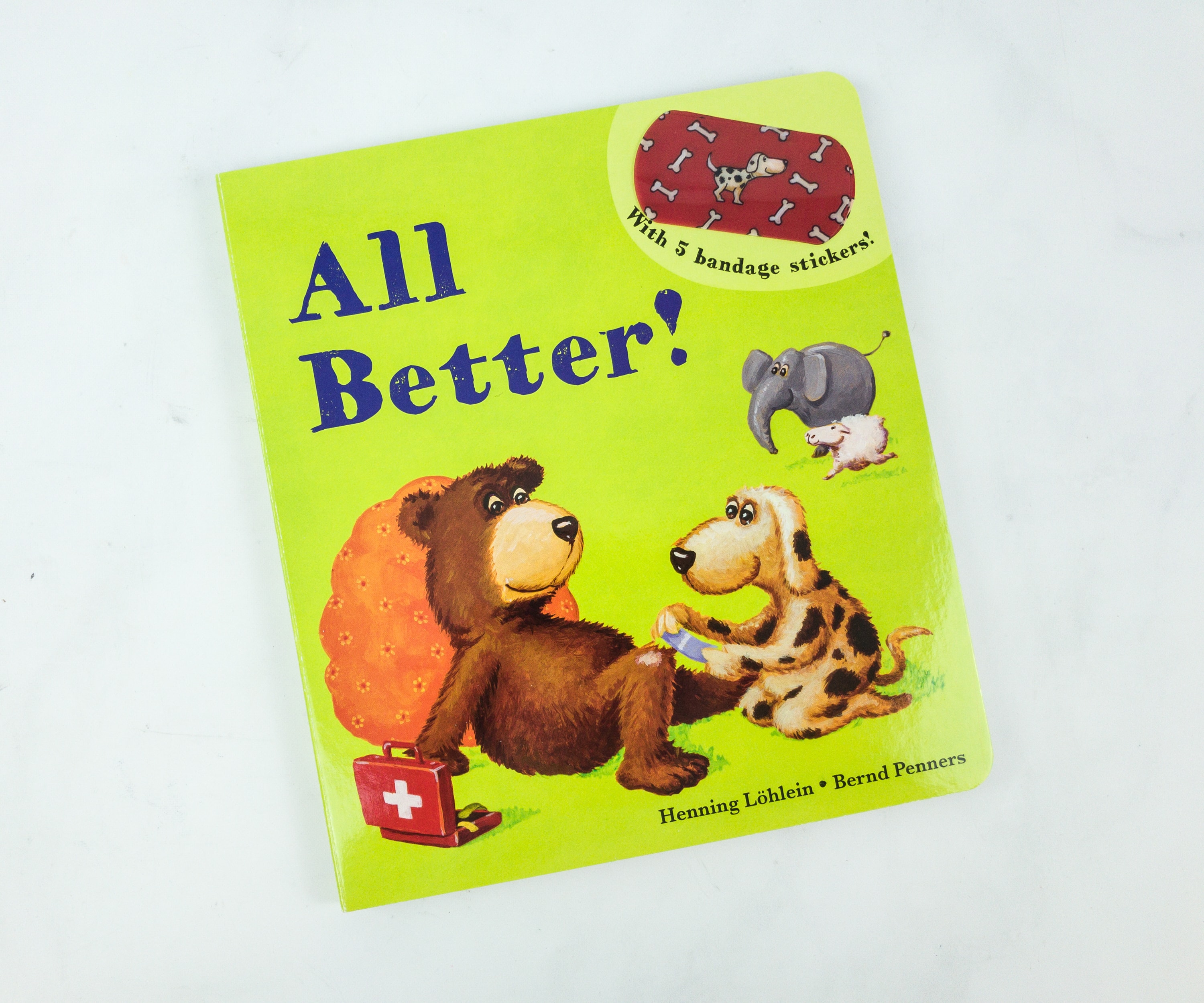 It's a darling book that will delight young readers in the five animal friends' misadventures and be eager to help make things "all better" with the five reusable and repositionable stickers.
This was a big hit with my kids! It's a cute, quick, fun and easy read.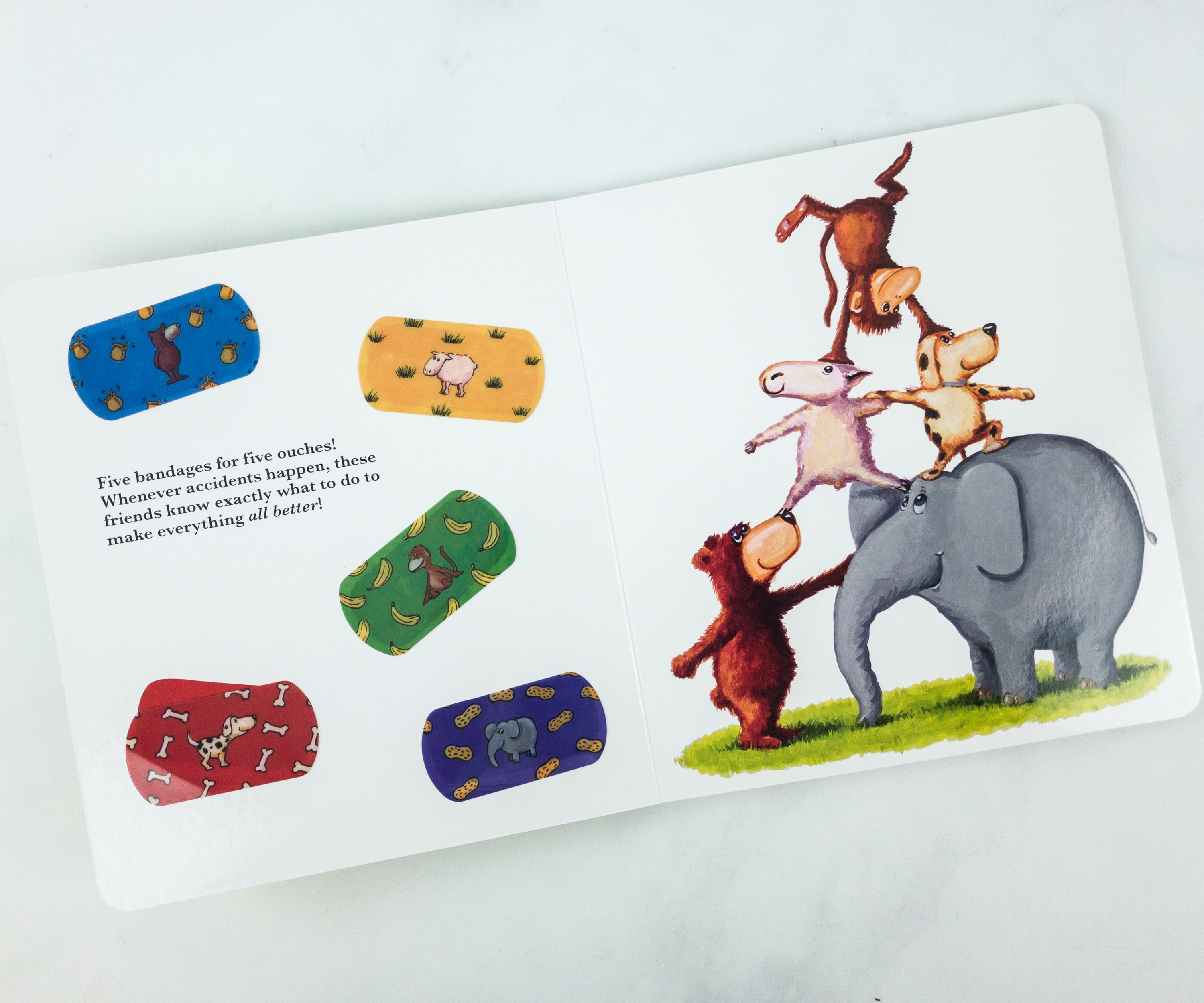 It has a very thick vinyl, decorative bandaids on the inside cover.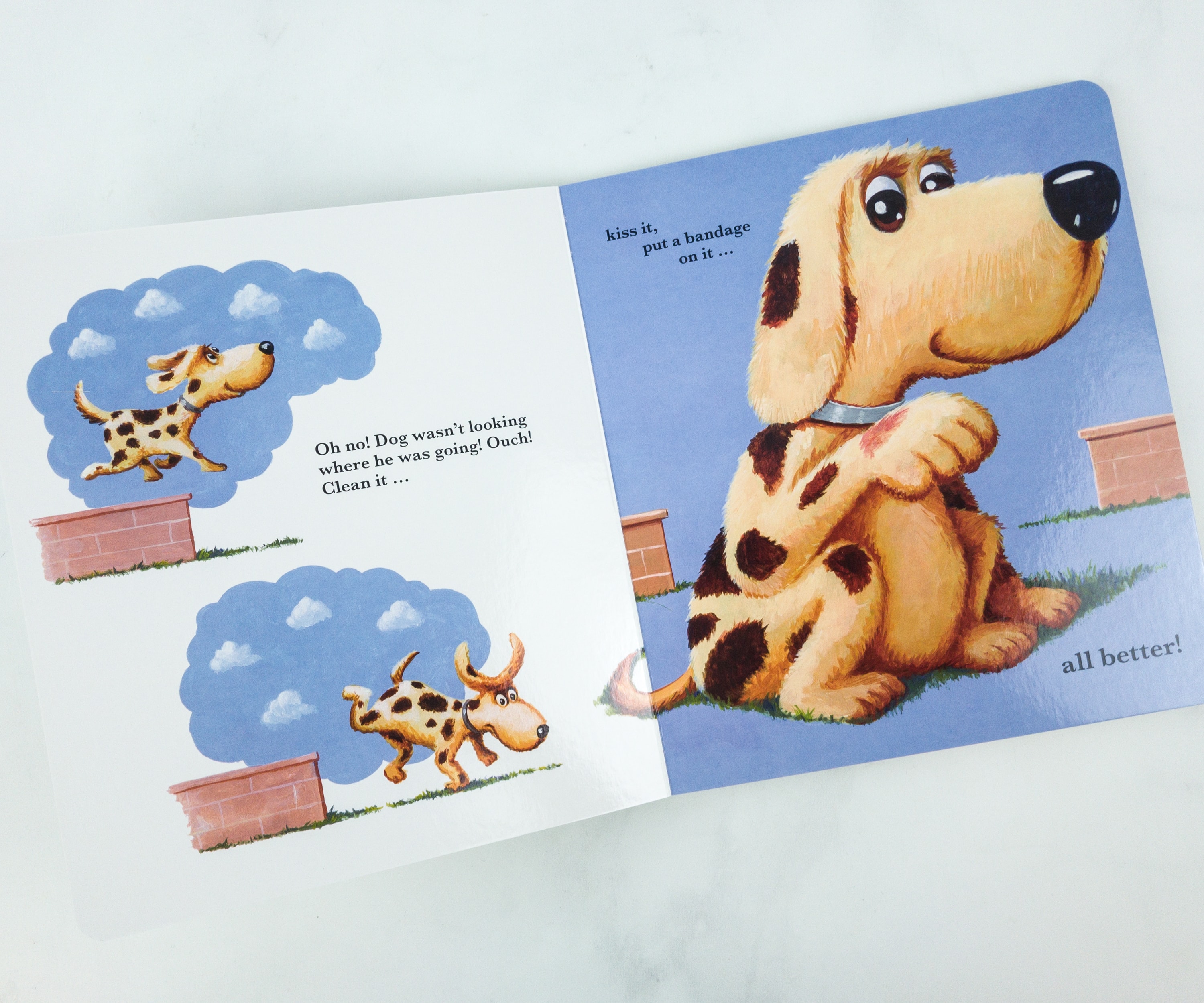 Dog hurt his foot, Sheep scratched her tummy, and Bear sat on a splinter! What will make everything feel better? This book will teach you what to do!
Each page has a situation where an animal gets a boo-boo. The kid's job is to clean it, kiss it, and put a bandaid on it! Now it's the new favorite and is currently in heavy rotation!

I admire this book because of the interactive nature that it has. Also because it's useful to teach children that getting hurt is a part of life. It also carries a message that everything will be okay.

The Wonderful Fluffy Little Squishy by Beatrice Alemagna ($15.32)
Eddie is five and a half, and thinks she is the only one in her family who isn't really good at something.  So when she hears her little sister say "birthday—Mommy—fluffy—little—squishy," it's extra important for her to find this amazing present before anyone else does.  So, gregarious, charming, clever little Eddie goes all around the neighborhood to all her fabulous friends—the florist, the chic boutique owner, the antiques dealer, and even the intimidating butcher—to find one.  It's a magical adventure that draws on Eddie's special gifts, ones that she herself learns to appreciate.

Beatrice Alemagna was born in Italy in 1973. At the age of eight, she decided that whatever the cost she would become a "painter and writer of novels" when she grew up.

It's a marvelous book with the story about the young, independent, clumsy and adventurous Eddie discovering who she is in a journey to find her mom a "fluffy, squishy, itty, bitty" birthday present.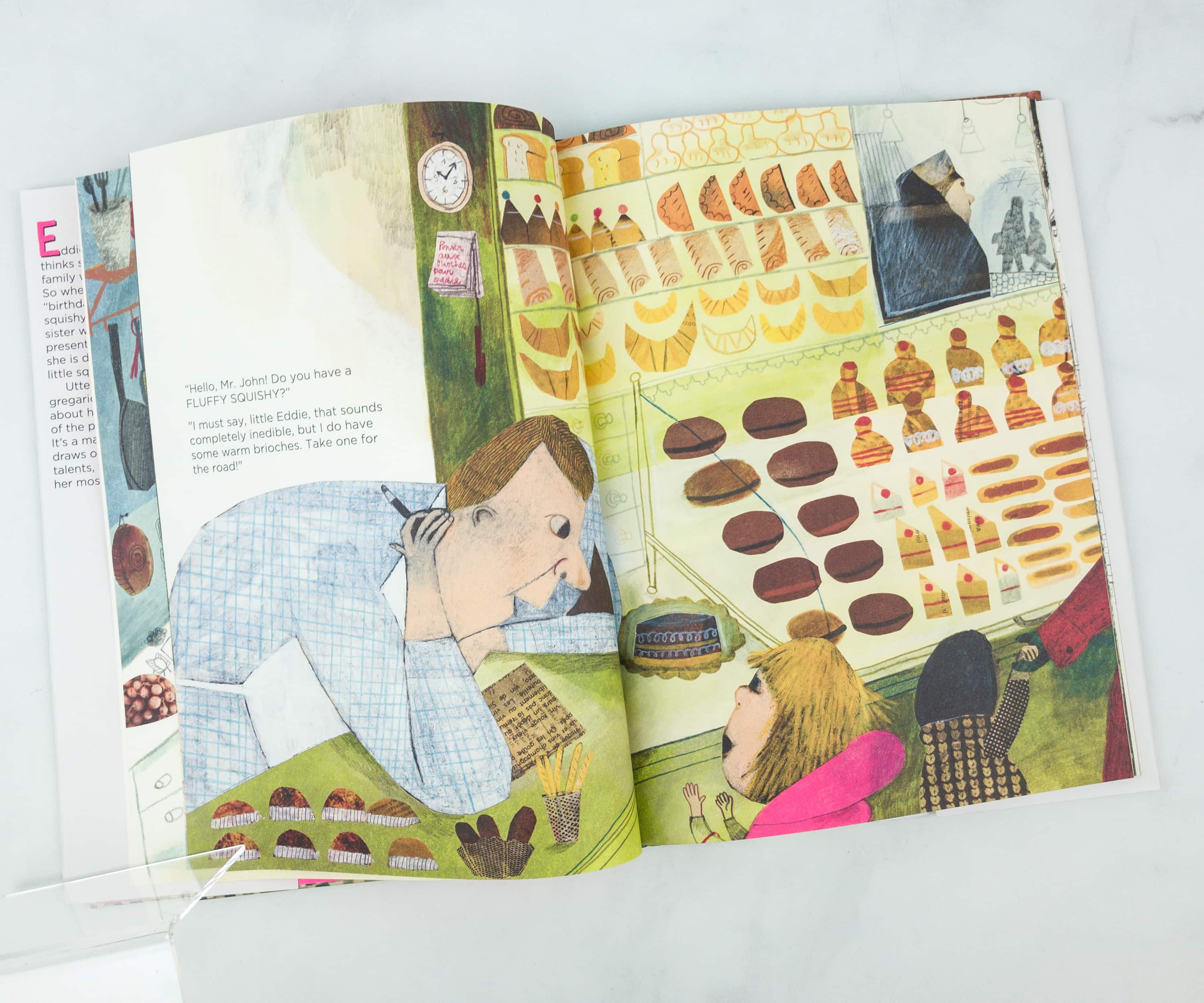 Within the story, we met a number of characters who helped (and didn't help) Eddie on her quest.
This book is translated from French and is set in a gorgeously illustrated French town, featuring their independent and unique shops. The illustrations are created from a variety of materials. Alemagna used crayons, pencils, paints, magazines, collages, and pens to make them fun and colorful and bring the French town to life.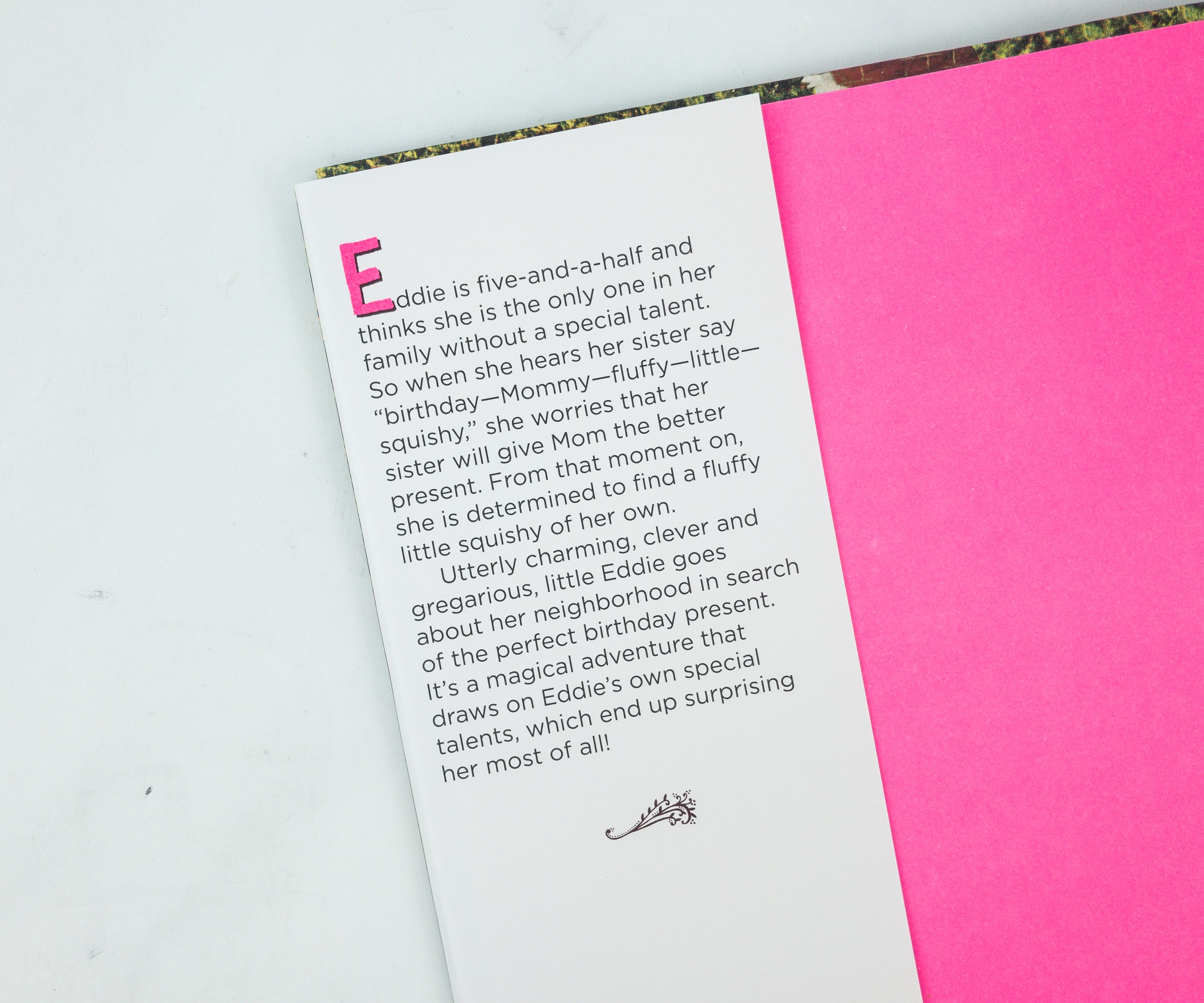 What a fun, fanciful story which celebrates one child's imagination and determination. There's a lot more to like about this book. Not just the illustrations, but also the shocking pink endpapers! This translated text is glorious in every way my kids want a picture book to be.
These books are all great reads and I am very thankful that my kids have a love for reading. It makes my heart happy when I see them reading books. Literati allows me to build my children's' bookshelf, as they also experience a variety of different books each month. We enjoyed everything in this month's box. I personally liked The Wonderful, Fluffy Little Squishy because I love stories when children use their imagination to solve a problem or situation. Meanwhile, my kids loved All Better and Wipe Clean Pen Control books because they are a huge fan of everything interactive. We can't wait for the next box!
Any thoughts on Literati?