Lillypost is a monthly subscription service that sends children's books to your home. When you sign up, you can elect to receive either 5 board books for children 0-2 years of age or 4 picture books for children ages 3 and up. All books arrive individually wrapped, and each package also includes a few bonuses–like stickers–to excite children everywhere. Subscriptions cost $26 each month, with discounts available for longer prepaid commitments. Lillypost will donate one book to a child in need for every box that it sells.
This is a review of the Lillypost picture books box!
DEAL: Get 20% off your first box at checkout with coupon code BOOKS20.
Lillypost believes that reading changes children's lives, so they are supporting a cause that donates a book on your behalf to a child in need.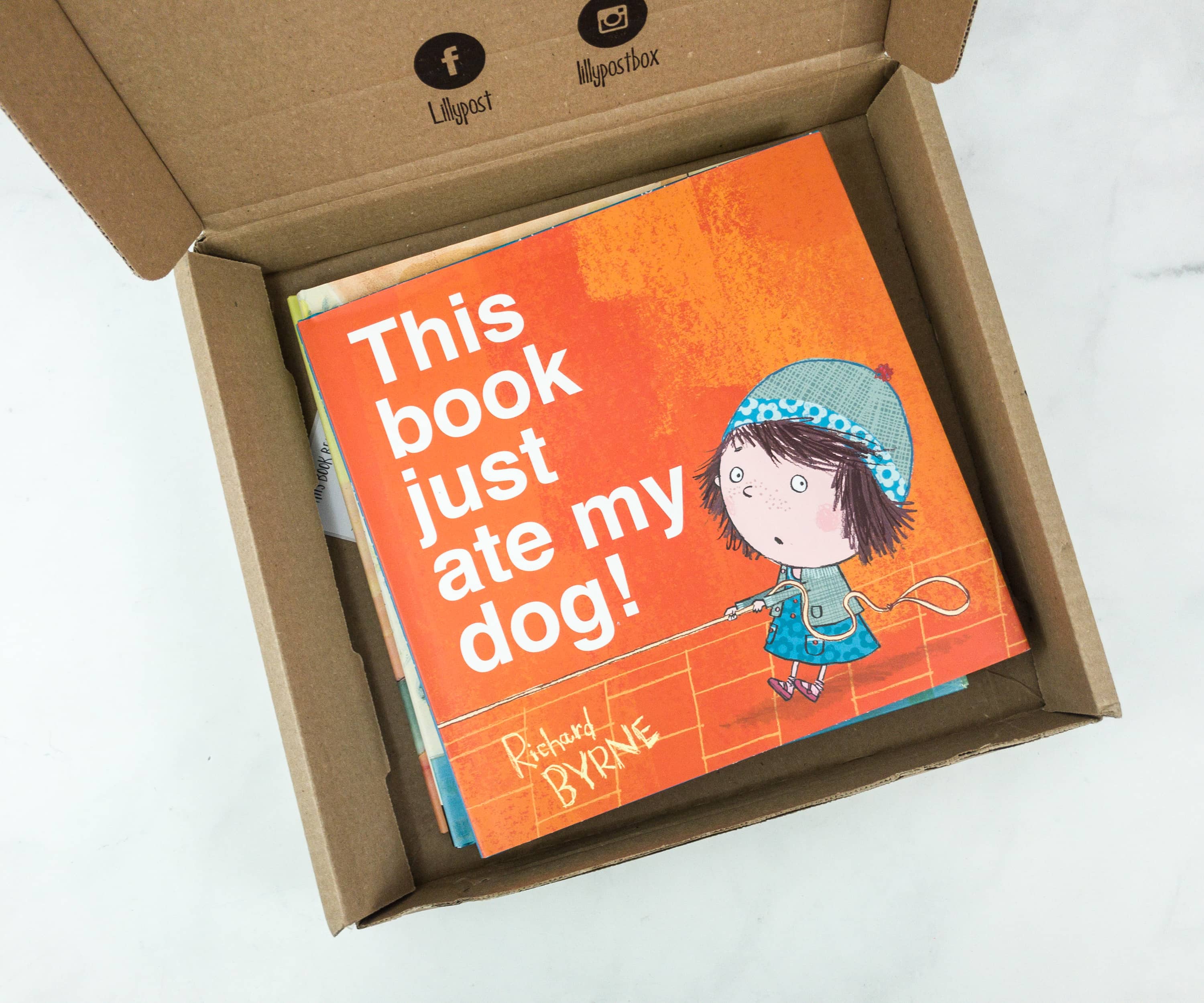 There's no extra packaging, but you can elect to have the books gift wrapped for an additional $5 charge per box.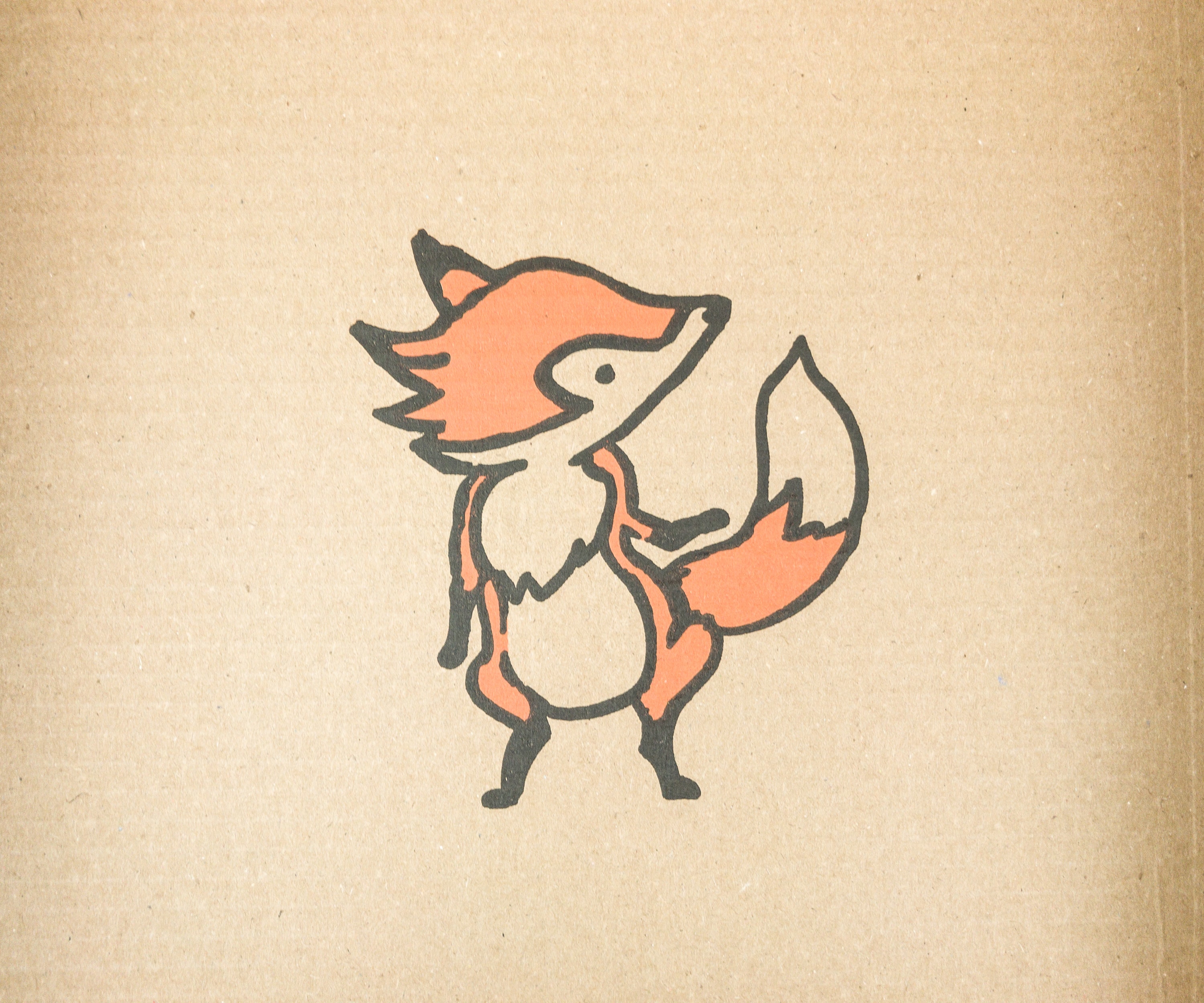 That fox on the bottom of the box is so cute! ?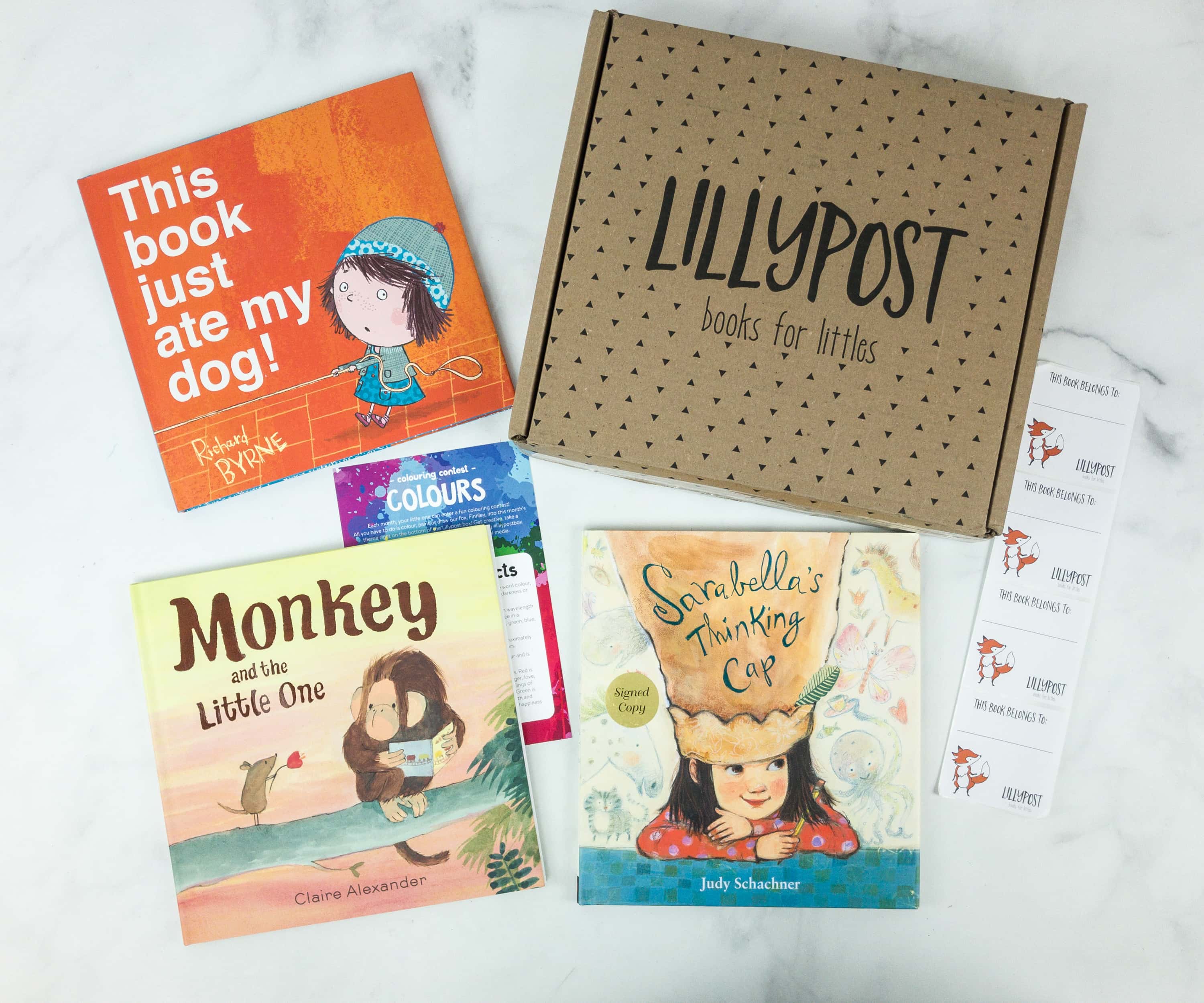 Everything in my box!
They also included a sheet of stickers to help us label the books. I do wish they were customized!
Each month, the kids can enter a coloring contest by making an artwork of Finnley the fox and posting it on social media using #lillypostbox. This month, the theme is all about Colours.
They also encourage subscribers to share unboxing photos on social media.
Everything in my March 2019 picture books box!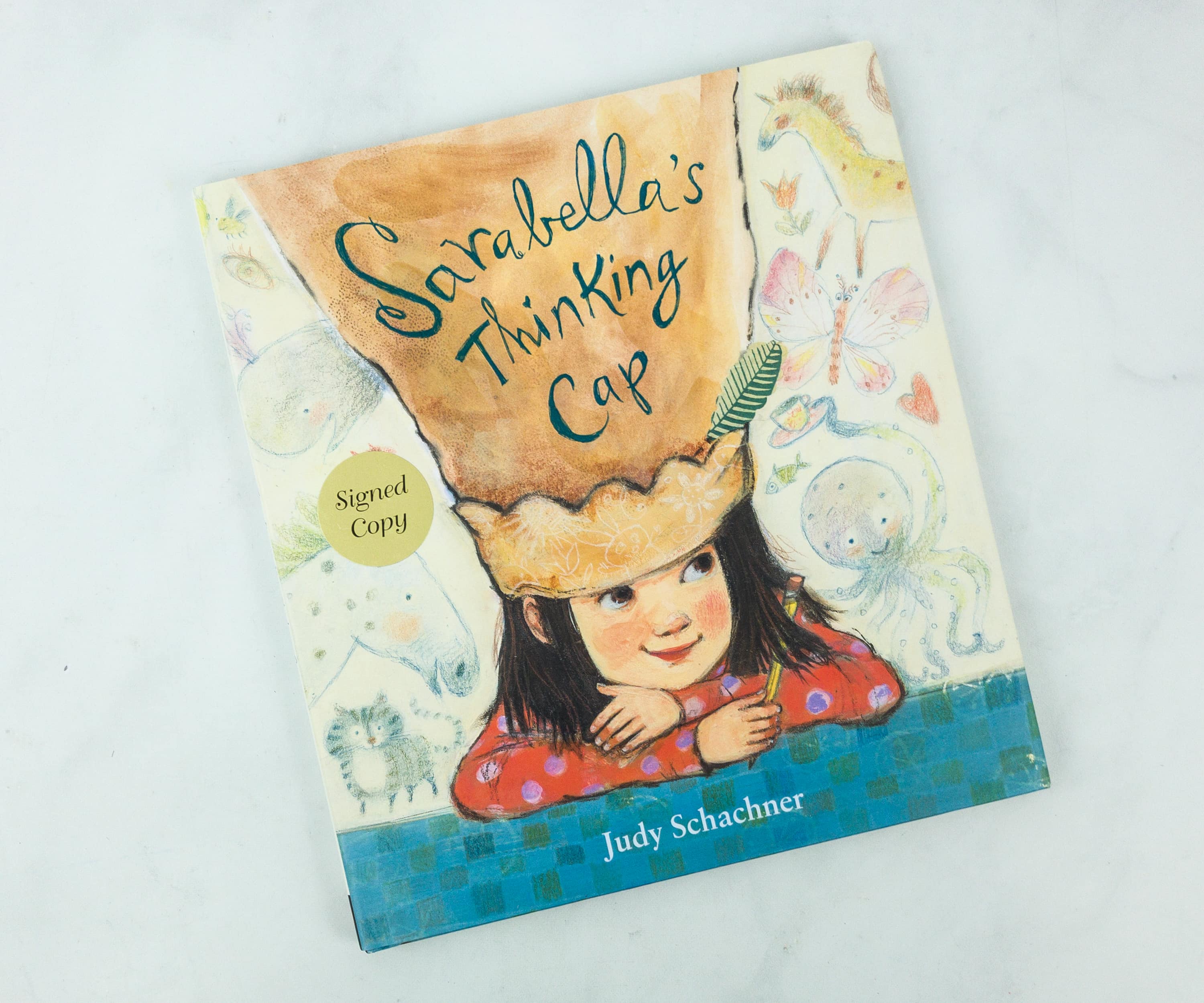 Sarabella's Thinking Cap by Judy Schachner ($13.14)
"A new picture book perfect for daydreamers, Sarabella's Thinking Cap celebrates imagination and creativity while also addressing the expectations of a classroom setting, and how to meld the two. Great inspiration for kids who may want to make their own thinking caps." – Seira Wilson, Amazon Editor

From the bestselling creator of Skippyjon Jones, a heartwarming story about the importance of imagination and creativity.

Sarabella is always thinking—conjuring, daydreaming, and creating new worlds from her imagination.  There is so much going on in her head that it can barely be contained. But there are times when daydreaming is decidedly not a good thing—like when you're supposed to be doing multiplication tables. Luckily, Sarabella has an understanding teacher and with his encouragement she comes up with her own idea to show everyone who she is.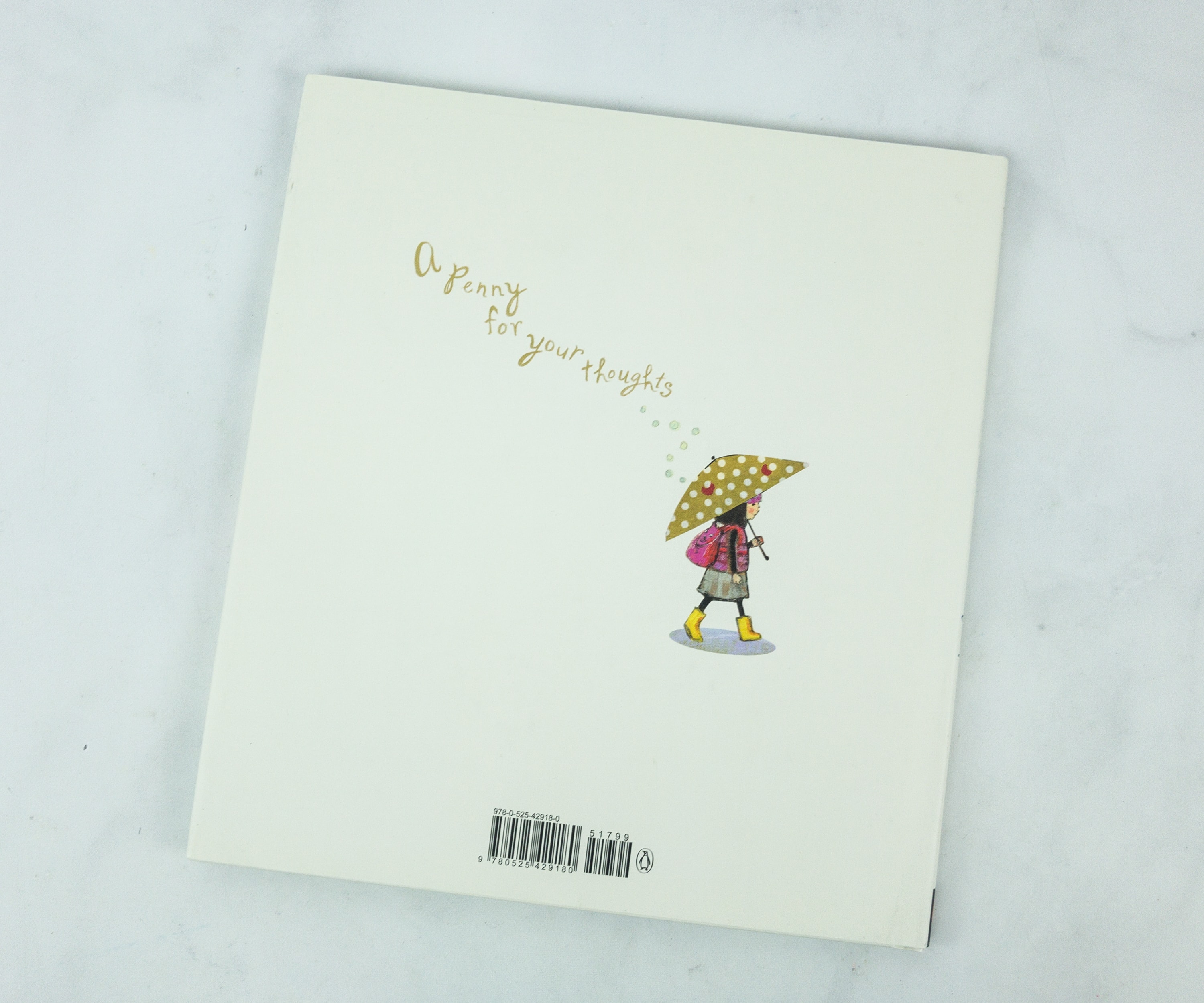 Unlike others, the back of the book is almost blank except for an illustration of a girl and the phrase "A penny for your thoughts".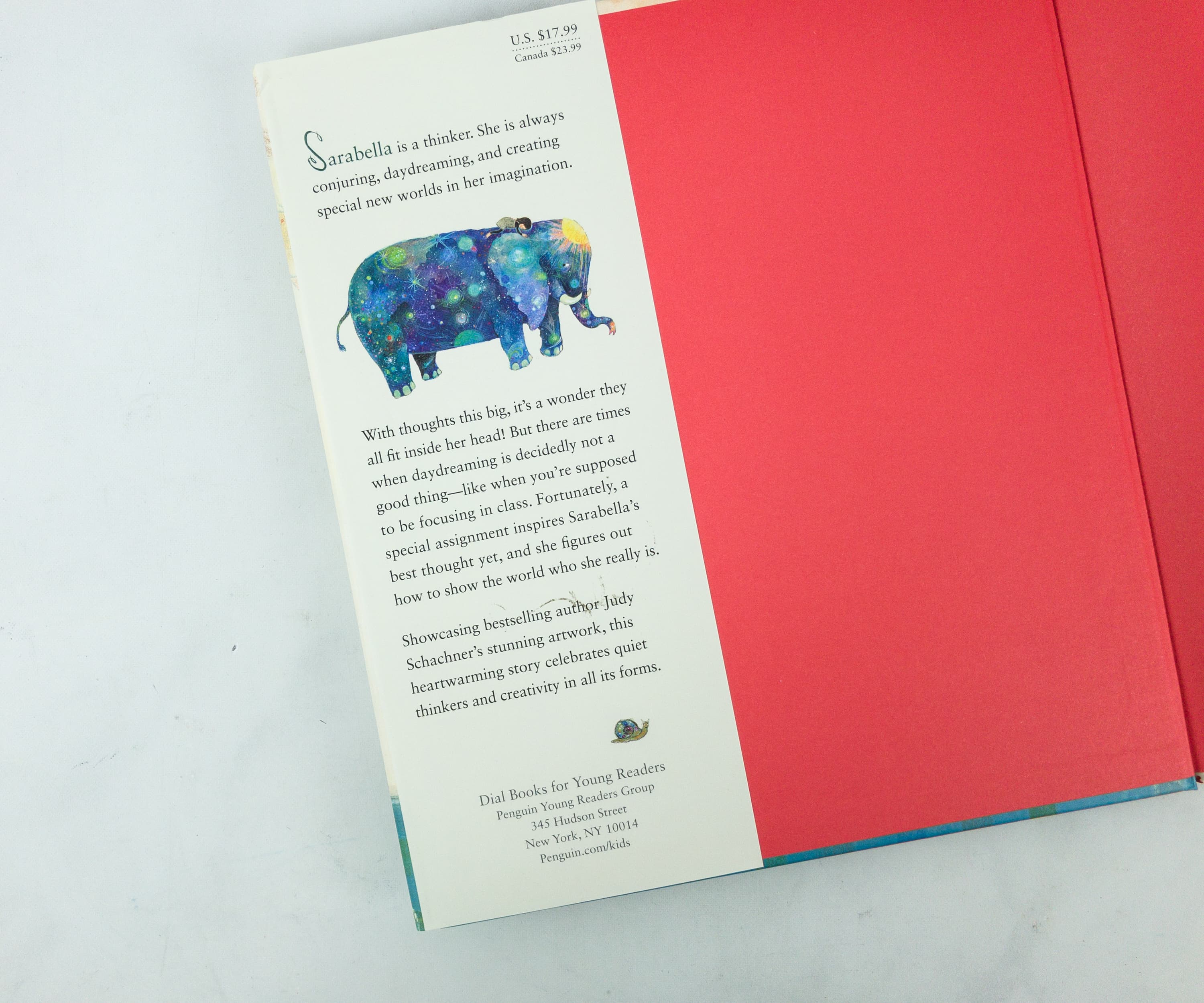 The inside flap of the book jacket gives us some information on what the book is all about.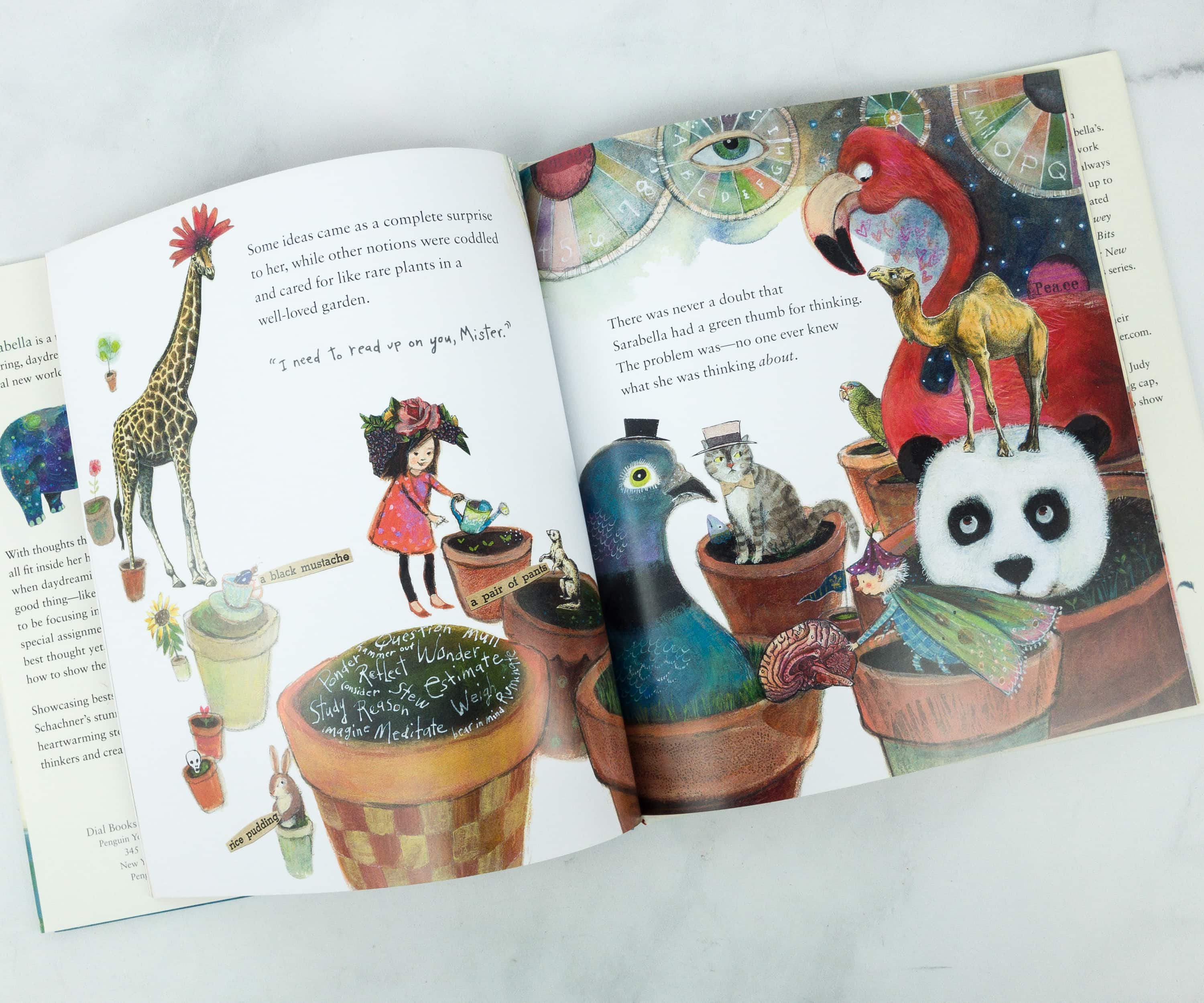 Sarabella has a great and creative imagination, however, sometimes these thoughts get her distracted from things that she needed to do in reality.
The book teaches the kids that it's great to have a creative imagination, and how teachers or even parents can help and encourage the kids to use this skill, of course, without it being a bad thing or a distraction. The kids didn't just love the story, but they were awed by the illustrations too.
Also, the book that we got is a signed copy!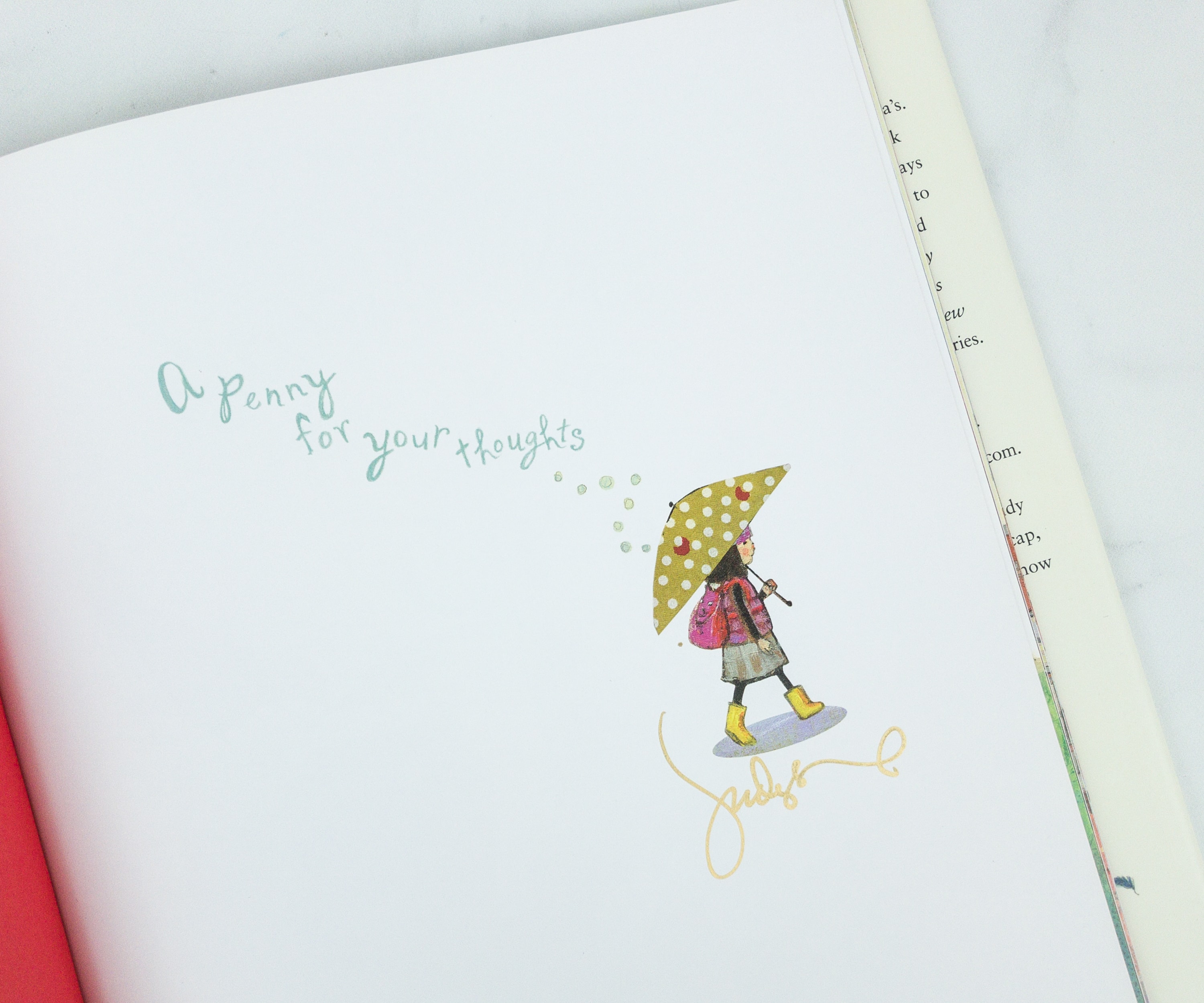 The author's sign is located on the first page of the book.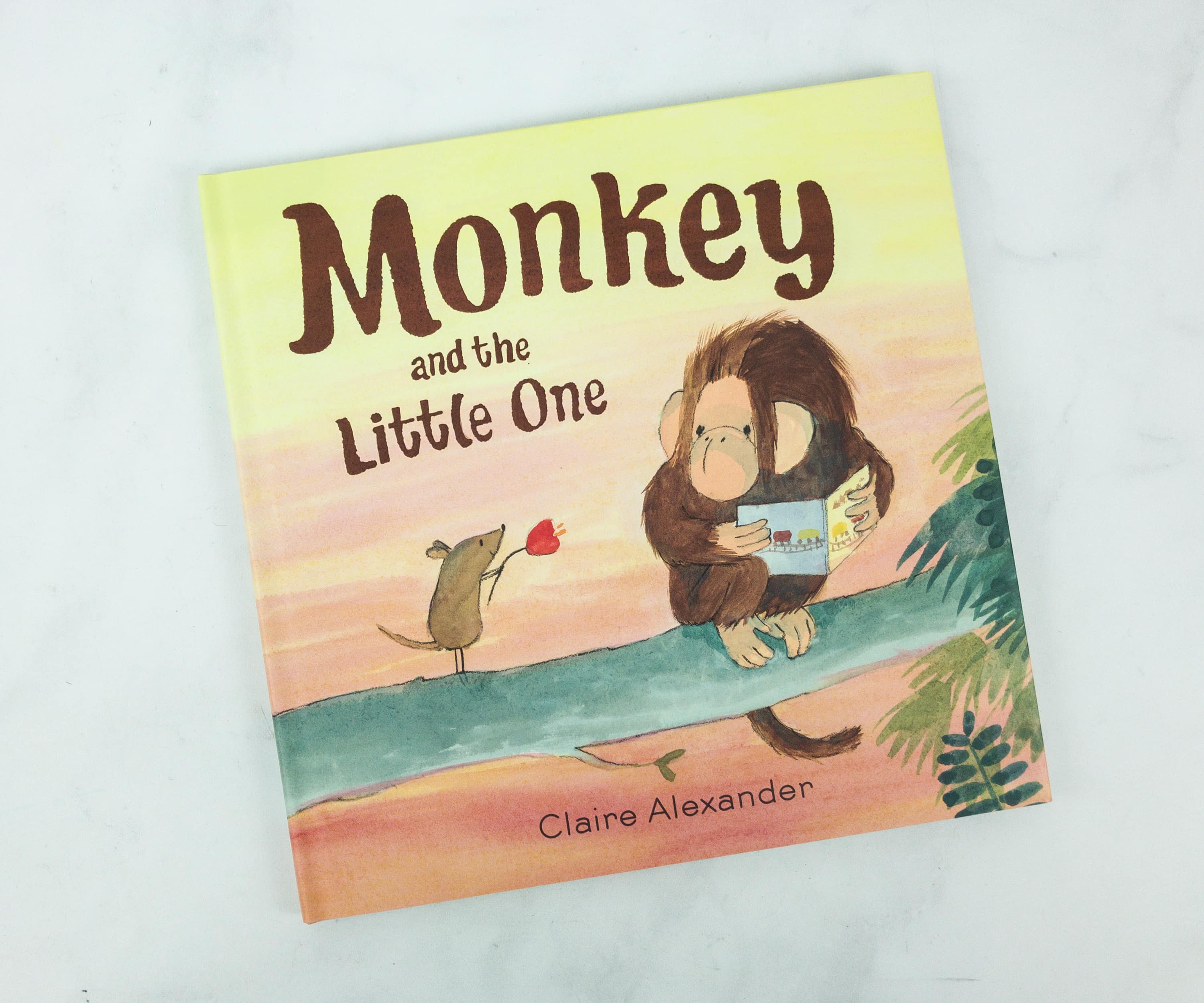 Monkey And The Little One by Claire Alexander ($20.80)
Monkey lives all alone in the jungle—and he likes it that way. Then Little One, an adorable mouse, appears and turns Monkey's life upside down. Wherever Monkey looks, whatever Monkey does, Little One is there and doing it too! But when Monkey finally succeeds in sending Little One away, he feels . . . lonely! Can he win back his friend?

With Claire Alexander's softly hued, tropical artwork and her sibling-friendly message, Monkey and the Little One tenderly teaches children the value of friendship.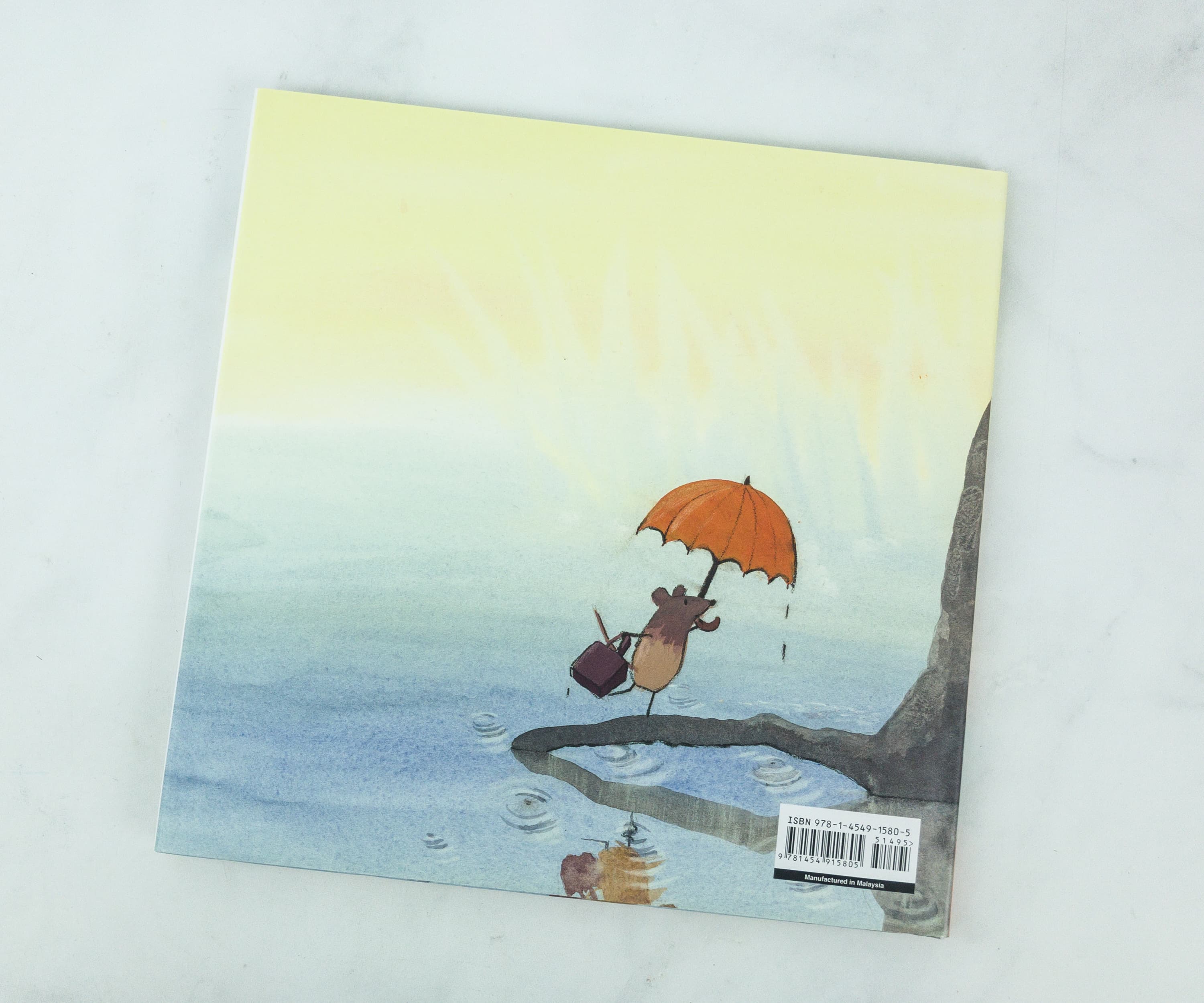 The Little One refers to a mouse and it is shown at the back of the book with an umbrella. So adorable!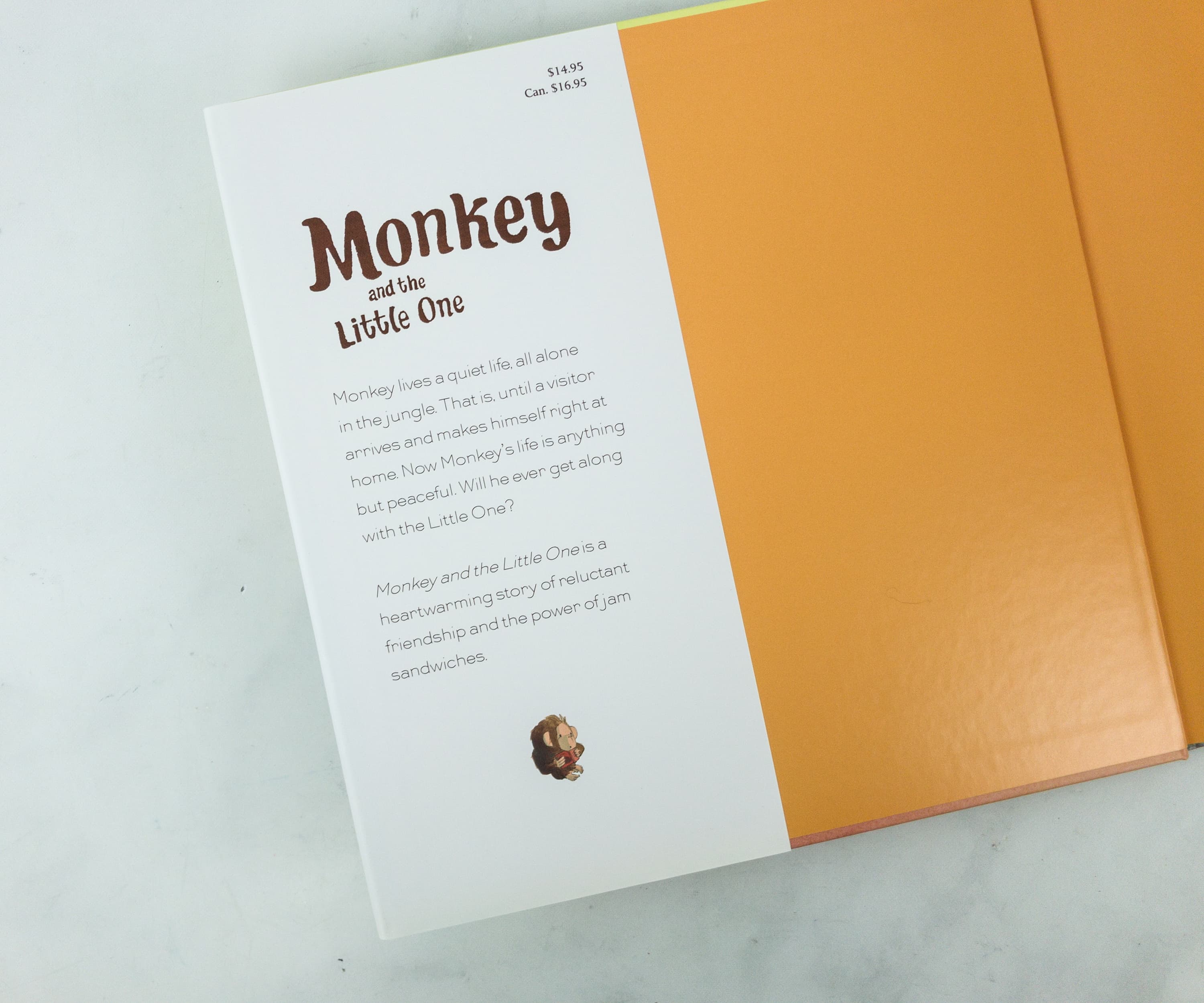 It's a heartwarming story of a friendship between a monkey and a little mouse, and the power of jam sandwiches!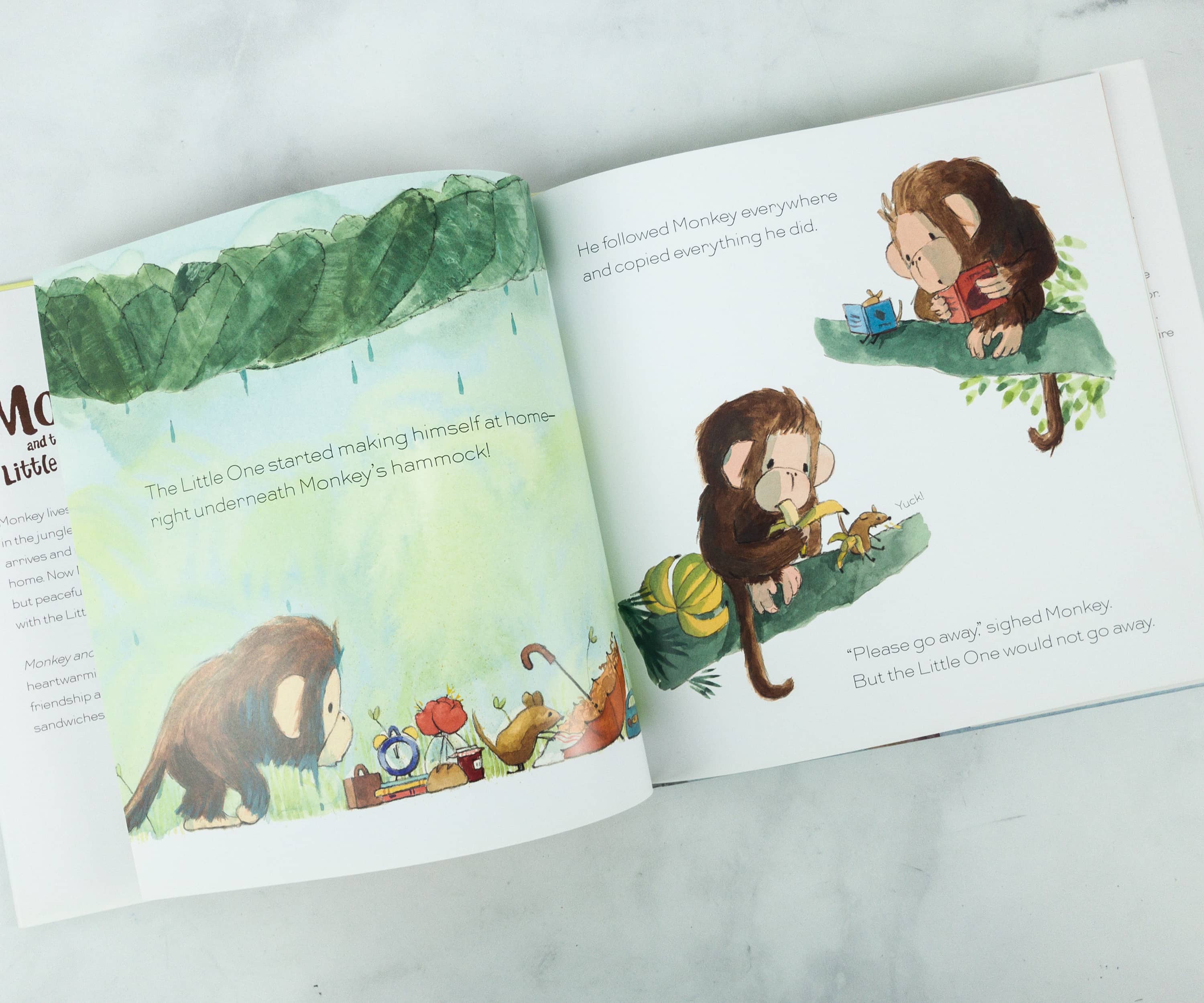 The pages aren't congested with text, which is great for younger kids so that they won't get overwhelmed. The illustrations in this book are wonderful and my kids loved them.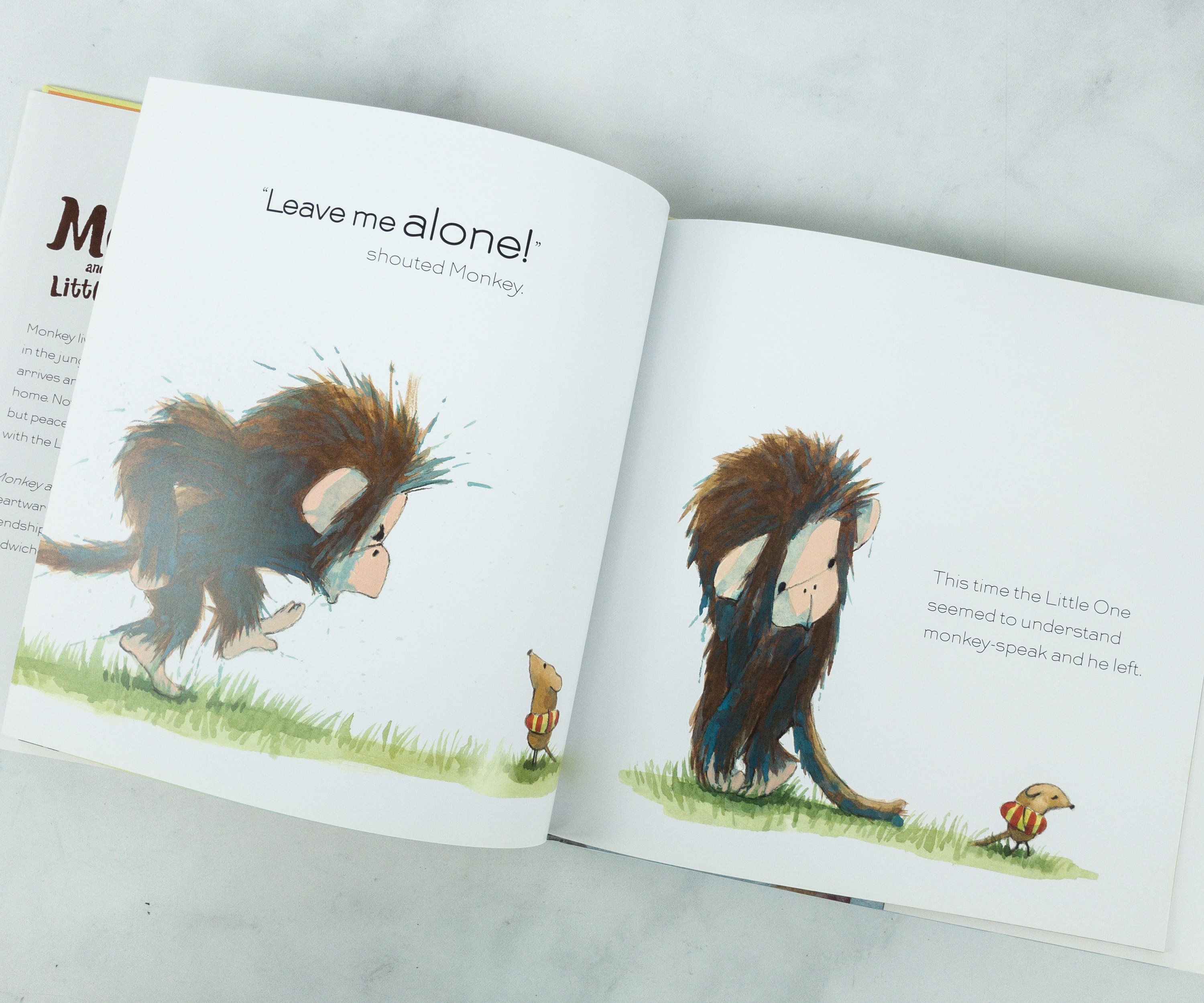 It's a good book to help the kids understand the beauty of true friendship.
This Book Just Ate My Dog! by Richard Byrne ($16.99)
When her dog disappears into the gutter of the book, Bella calls for help. But when the helpers disappear too, Bella realizes it will take more than a tug on the leash to put things right. Cleverly using the physicality of the book, This book just ate my dog! is inventive, ingenious, and just pure kid-friendly fun!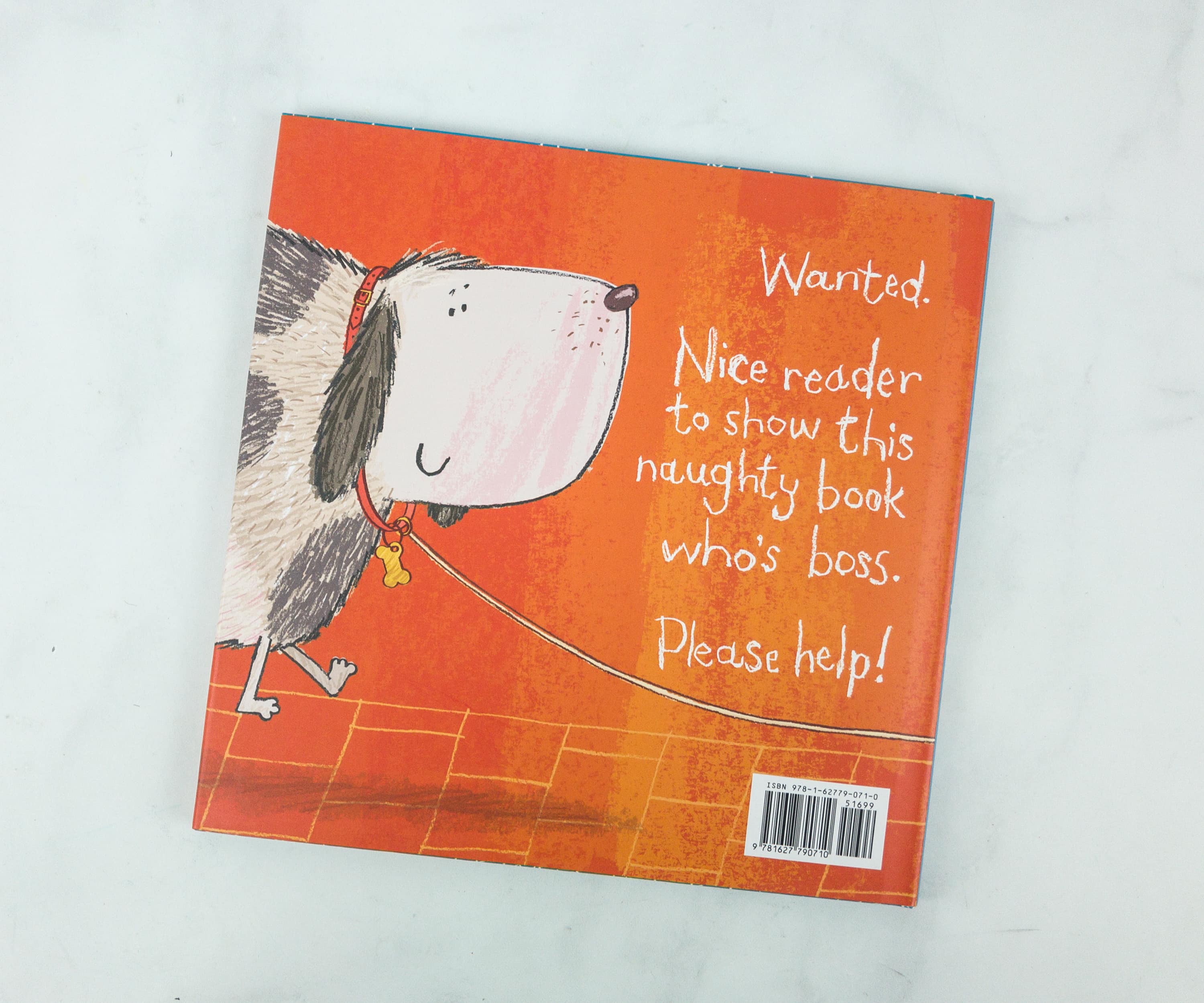 I bet this book is talking about my kids! They're the boss when it comes to reading great titles!
Like most of the books in this subscription, the inside of the covers has adorable prints. The story is about Bella's dog who disappears, and we need to read the book to find out how we can help her!
Like the previous book, the illustrations are beautiful, and kid-friendly, with just a little amount of text on each page.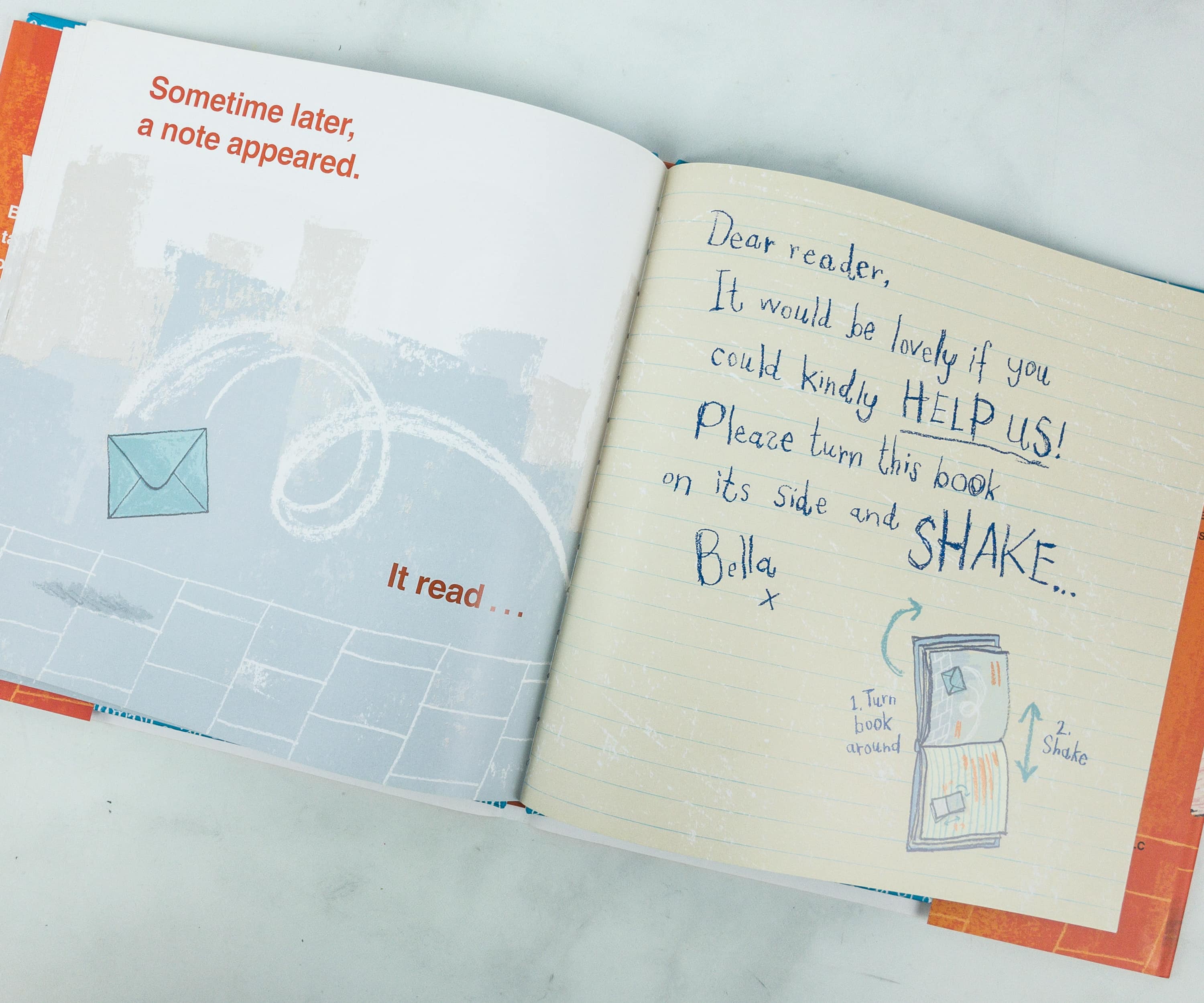 Bella sent us a note to turn the book around and shake it, and in that way, we can help her. We love how interactive this book is!
Each book from this box presented different ideas. They love the first book as it teaches them about having a creative imagination, and that it's really fun to have your own thinking cap. I also urge them to share what's on their mind, and with that, I also learned how creative and imaginative they can get! The second book teaches about the beauty of friendship, and it really warms our hearts, while the third book is pure fun! What happened when we turned the book and shake? Well, it's just between us and Bella! This is really a good book subscription for the kids, and each new title we receive offers different learning and ideas!
Do you plan on subscribing to Lillypost?