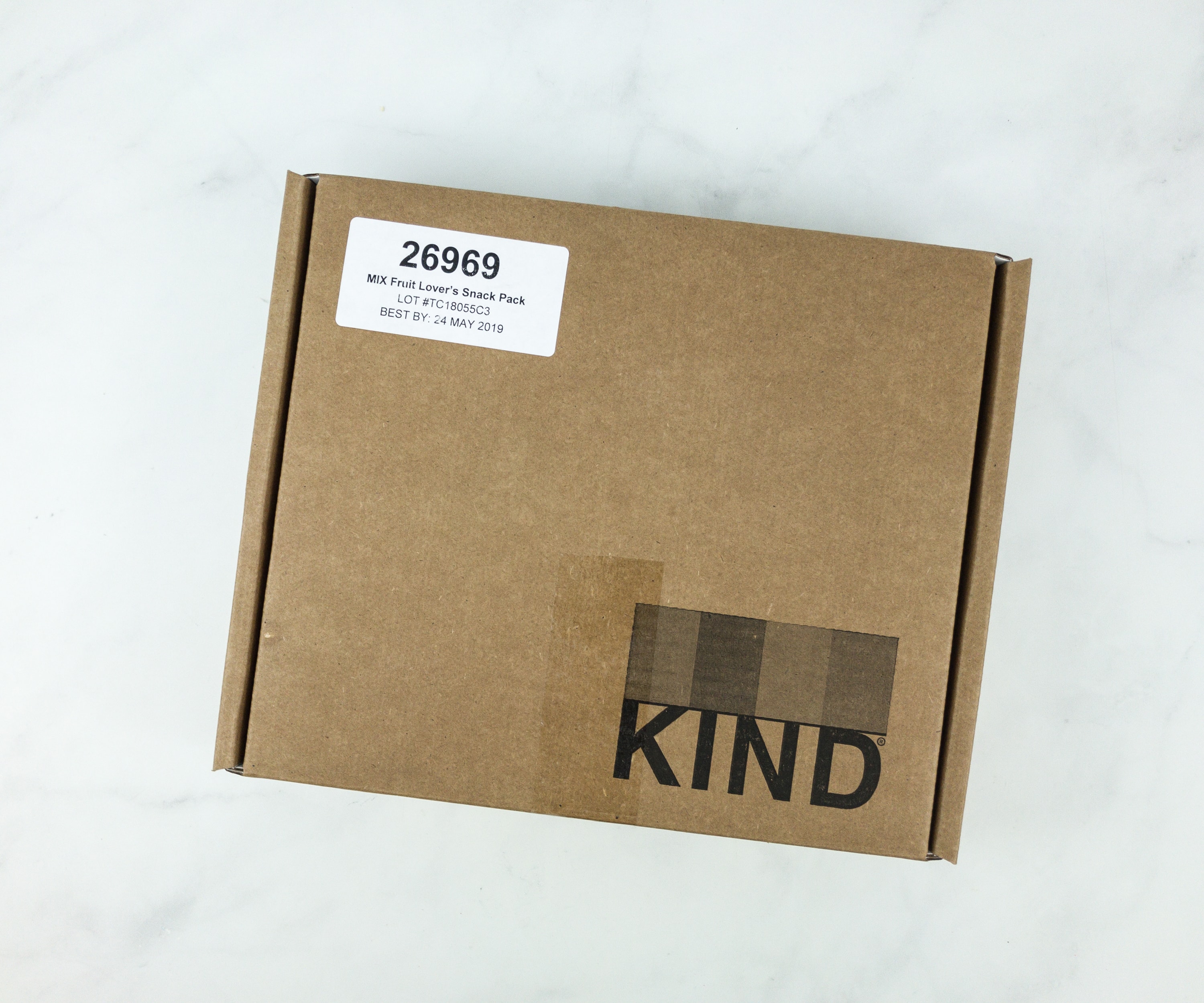 KIND Snack Club is a subscription by Kind Snack Bars. They have a wide offering of snack bars made using non-GMO and kosher ingredients. They also promise to give out surprises which might include free snacks and new swag. Another subscriber perk is that you'll be the first one to test new products!
You can subscribe to the club with their Snack Pack as your first selection! There are the 3 Snack Pack options: Classic, Chocolate, and Fruit.
DEAL: Take $20 off your first Snack Pack purchase with a Snack Club Subscription! Just use this to subscribe – no coupon code needed! Price will be $40 for each month following.
This is the review of the Fruit Lovers Snack Pack.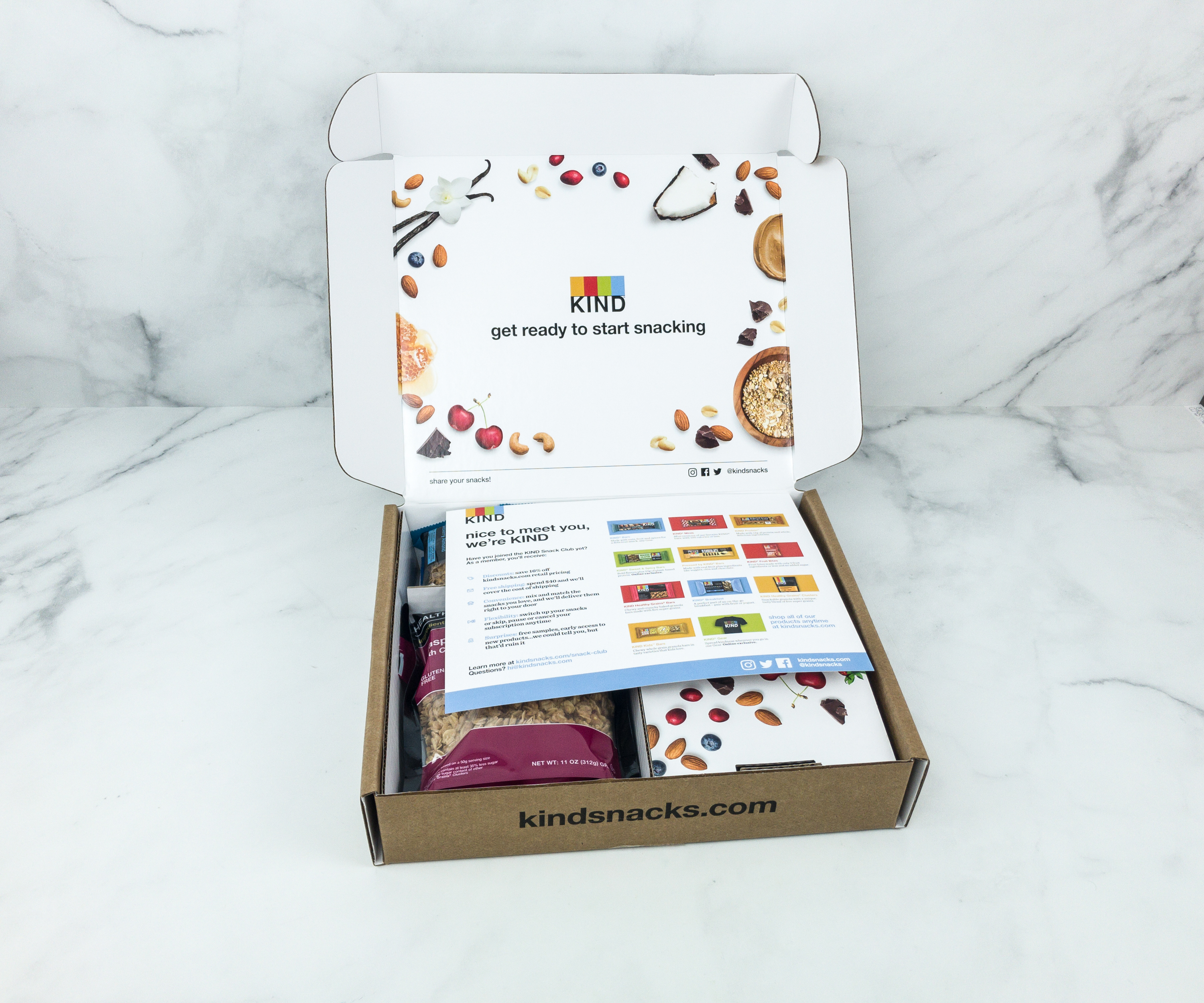 Whether for a grab-and-go breakfast or a snack to keep our belly full until our next meal, this box has got us covered.
There's an information card on top of the snacks!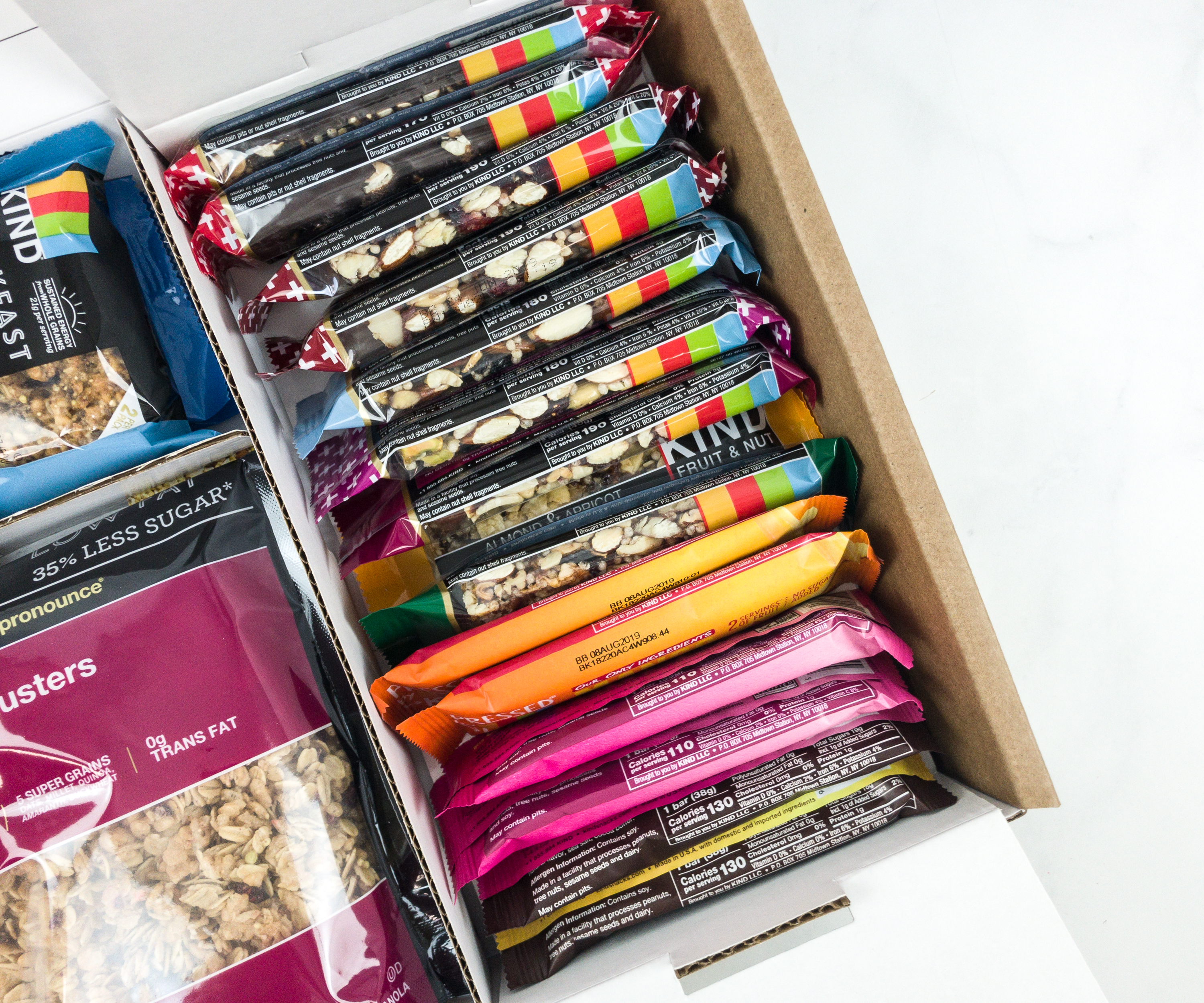 I love how they arranged the contents of the box, where the bigger packs are off to one side, and the rest hidden in another compartment.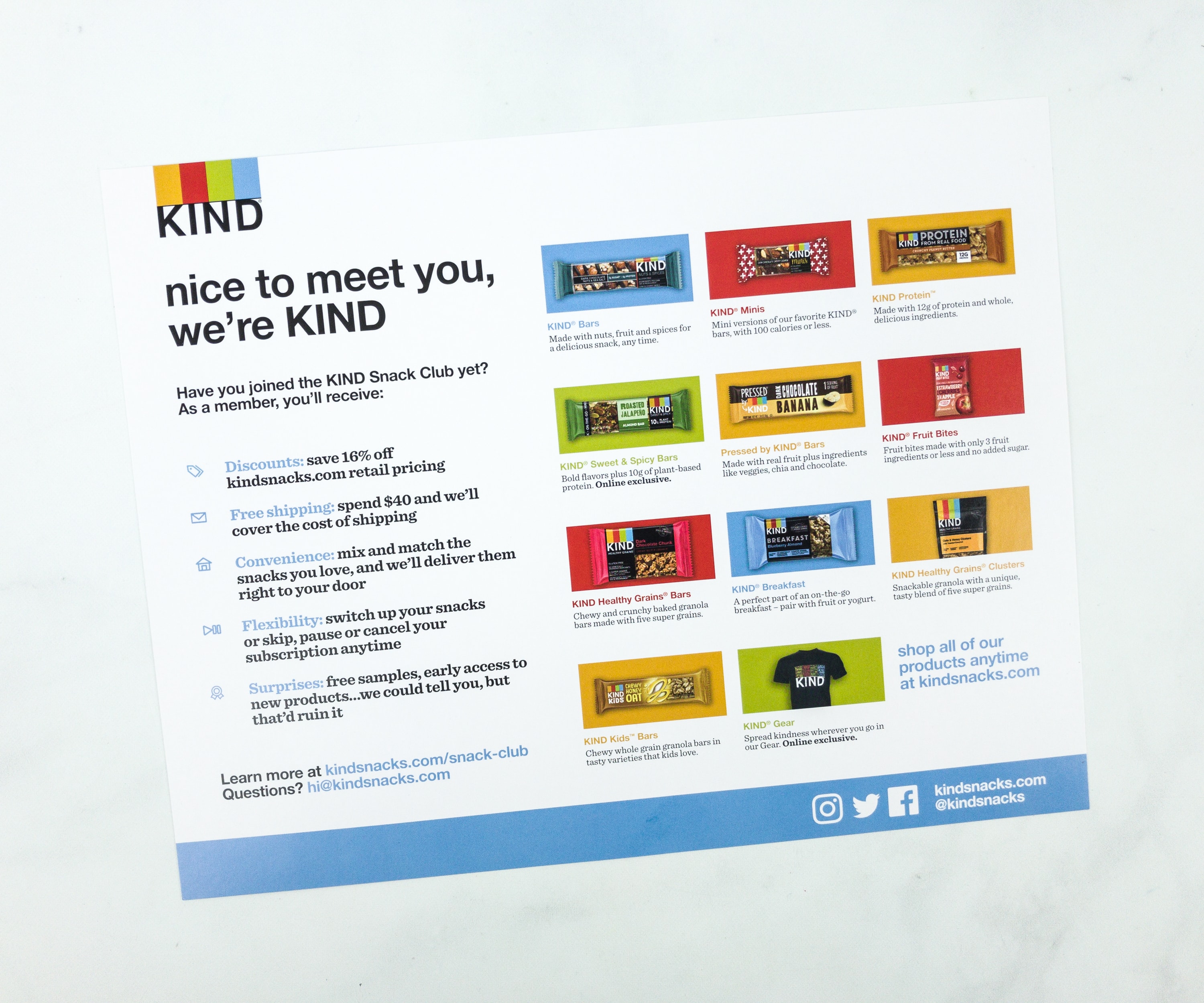 At the back, there's a list of the snacks they offer together with photos, along with all the details of your subscription. Once you find your favorite snacks, you can switch up your subscription – or just keep on getting a snack pack for variety!
The info card shares their mission and promises.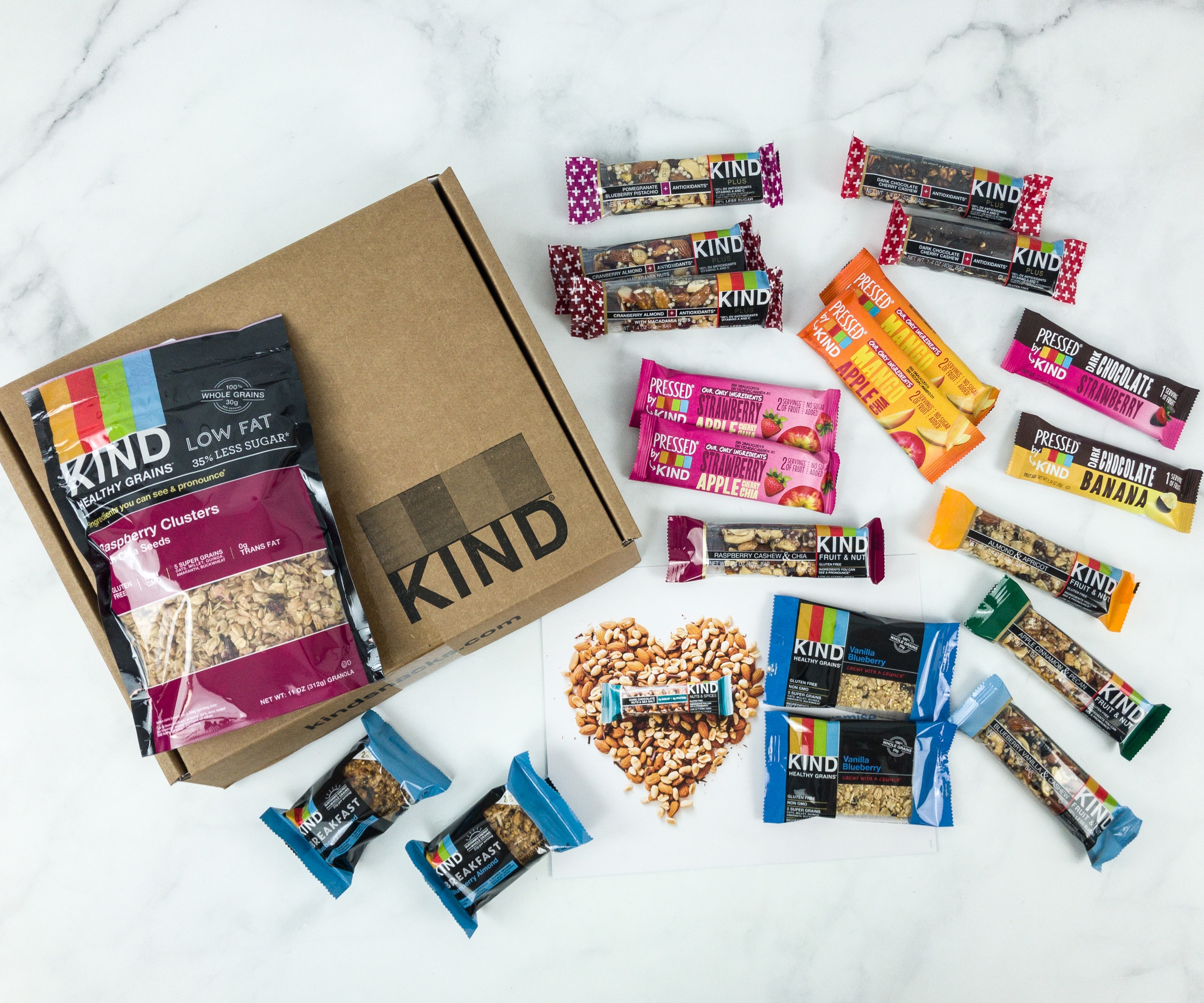 Everything in my box!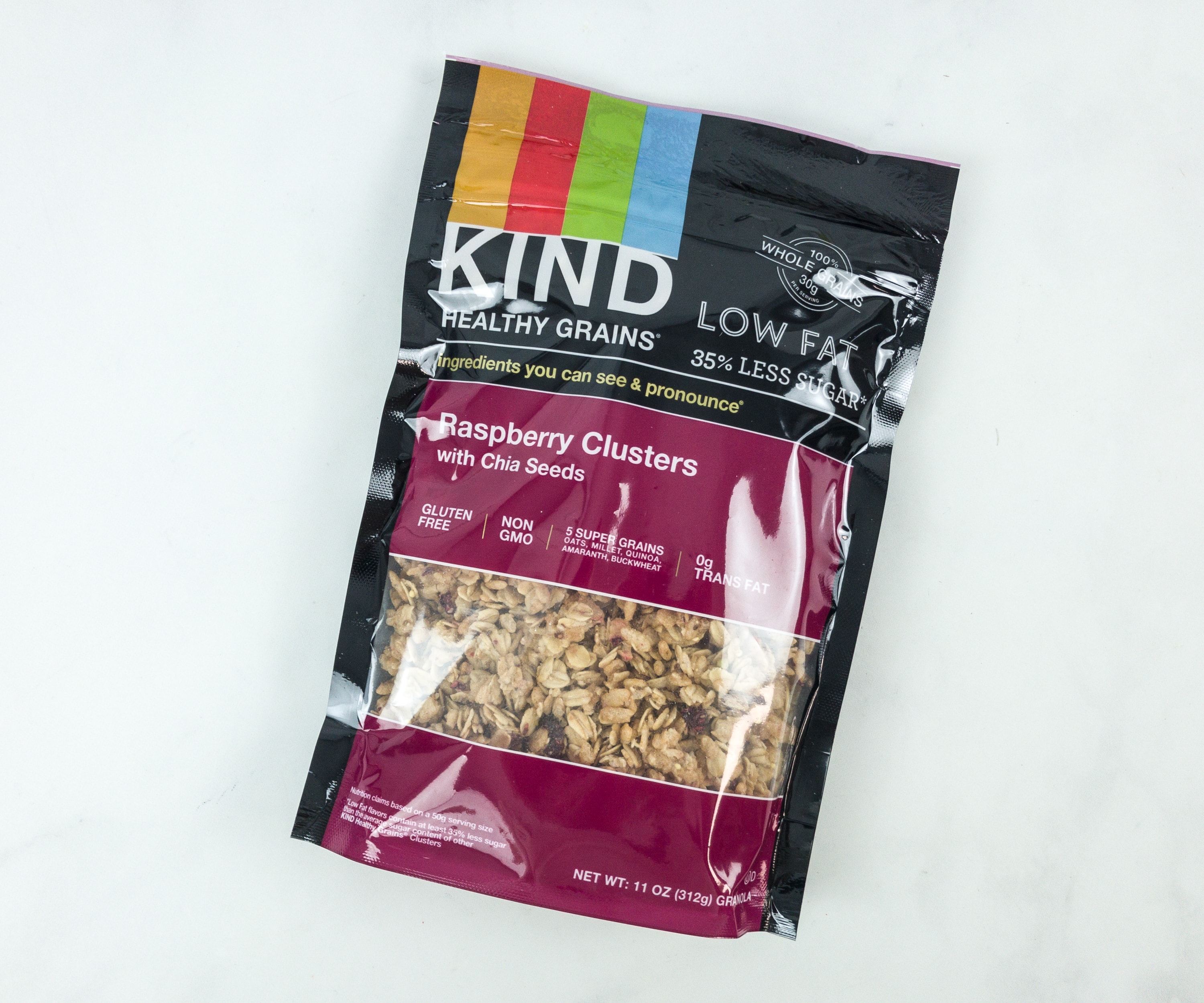 KIND Healthy Grains Low Fat Raspberry Clusters With Chia Seeds ($5.96) These healthy clusters contain five super grains: oats, buckwheat, millet, amaranth, and quinoa. I love the texture brought by crunchy chia seeds, as well as the fruity twist from the raspberry.
It's a good source of fiber, which helps lower cholesterol and balance blood glucose levels.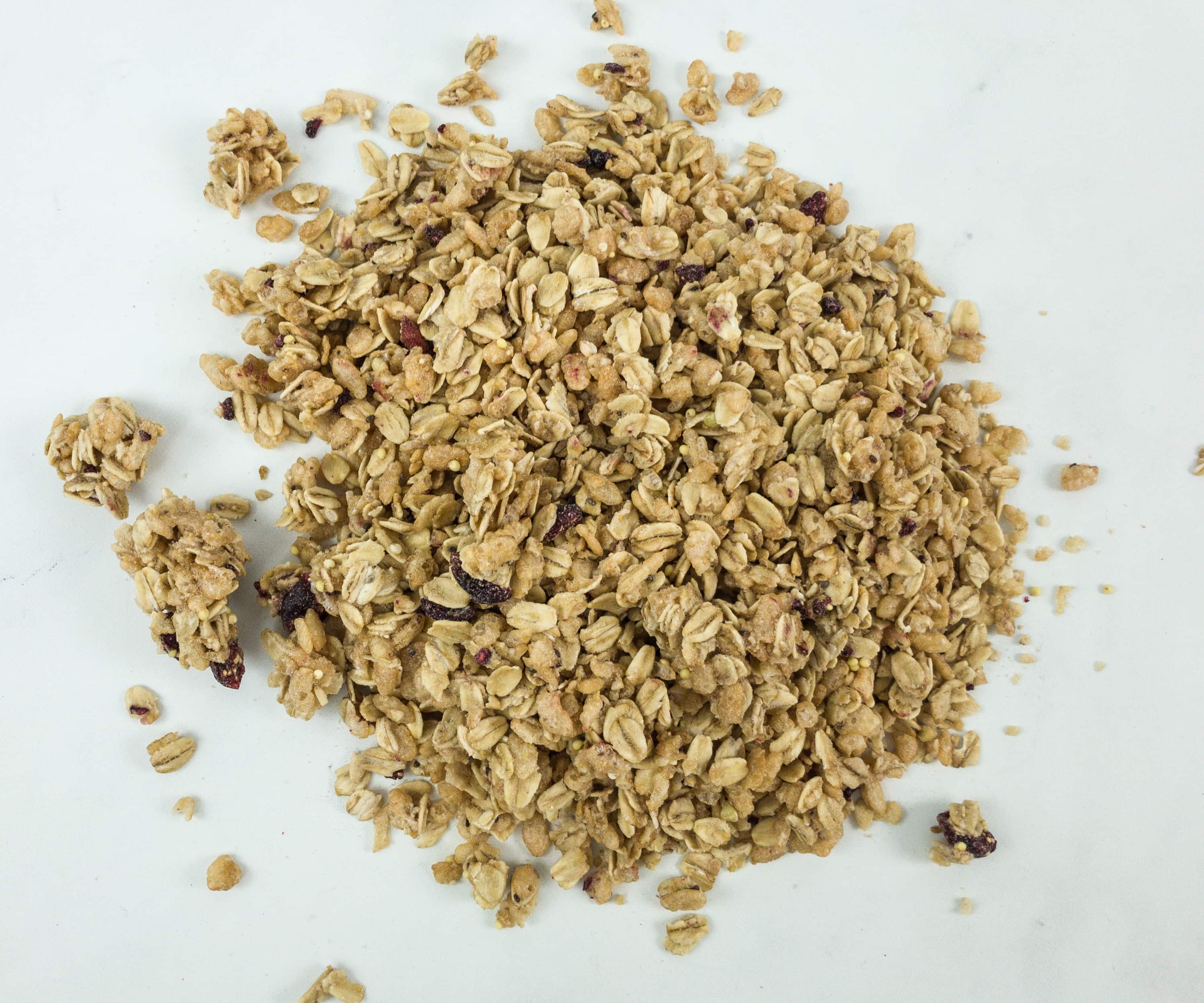 The snack is made into clusters so you can easily grab a handful. It goes well with yogurt, but you can also enjoy it on its own and even while you're on the go!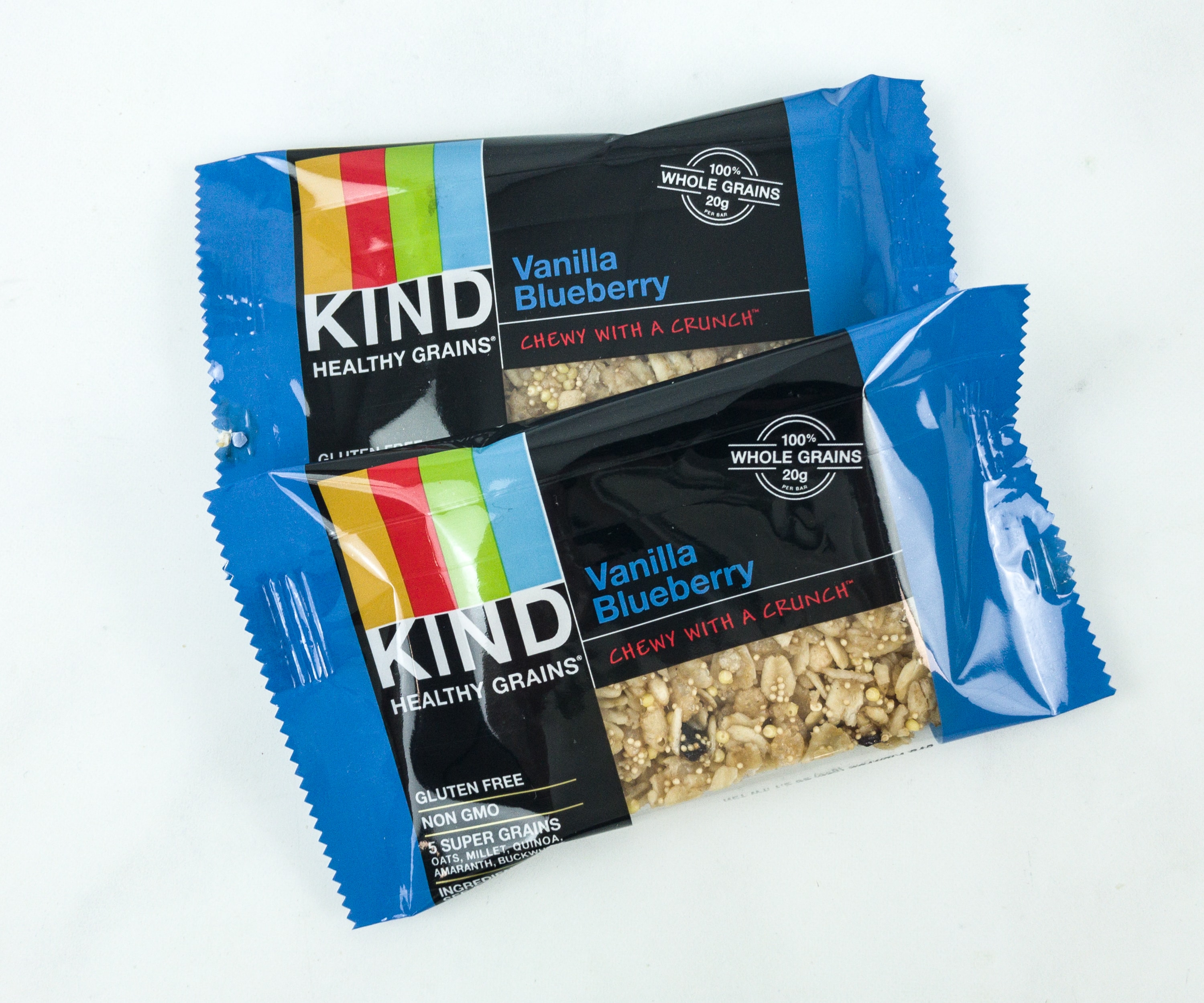 KIND Vanilla Blueberry Healthy Grain Bars ($1.74) The sweet spice of vanilla is mixed with the fruity taste of blueberries, and it can't get any better than this! Like the clusters, this healthy bar also contains oats, buckwheat, millet, amaranth, and quinoa.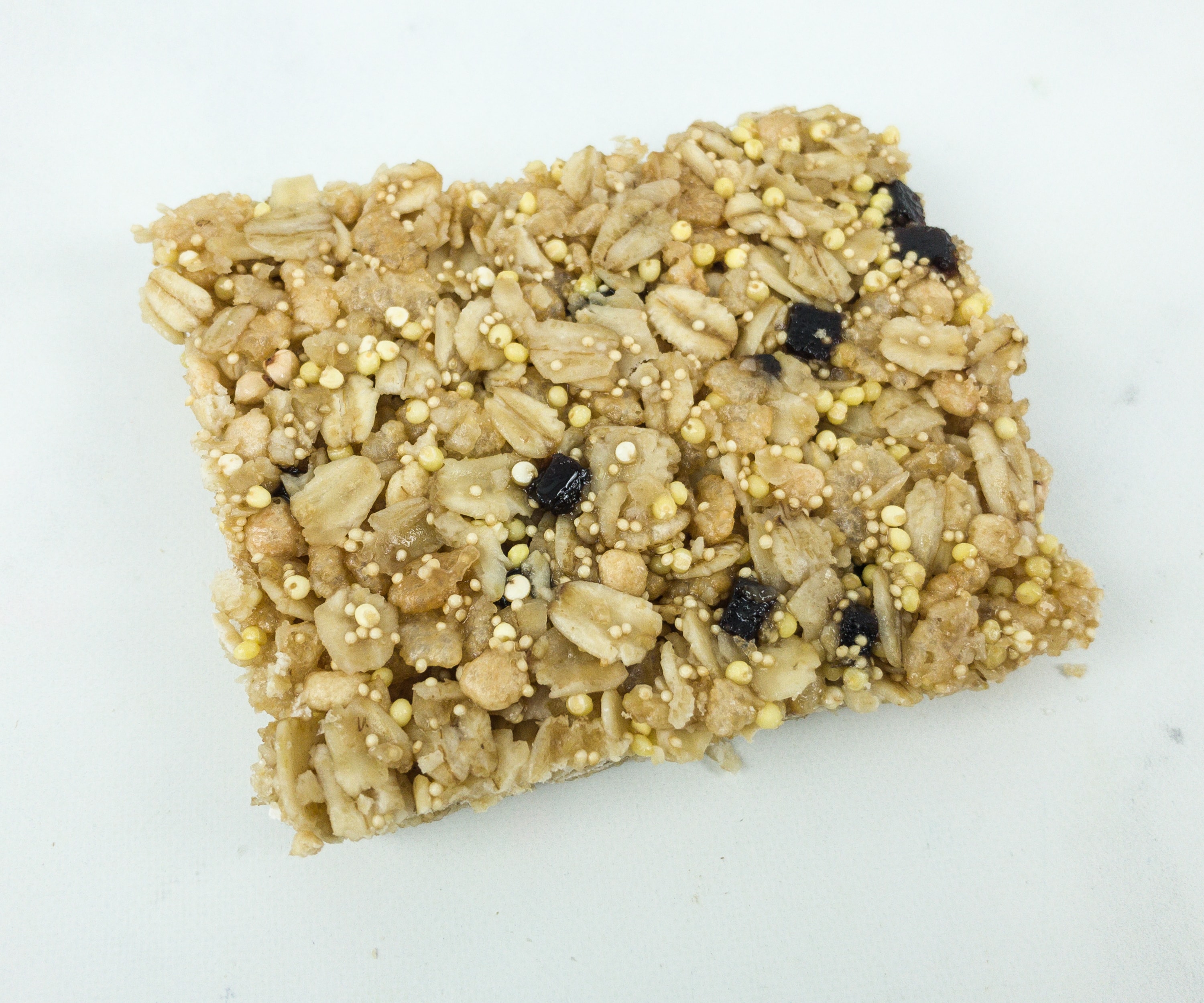 There are small blueberry pieces all over the bar. The texture is great, which is just the right balance between crunchy and chewy. It's ideal as a grab-and-go breakfast, or as a healthy addition for kids' lunch boxes!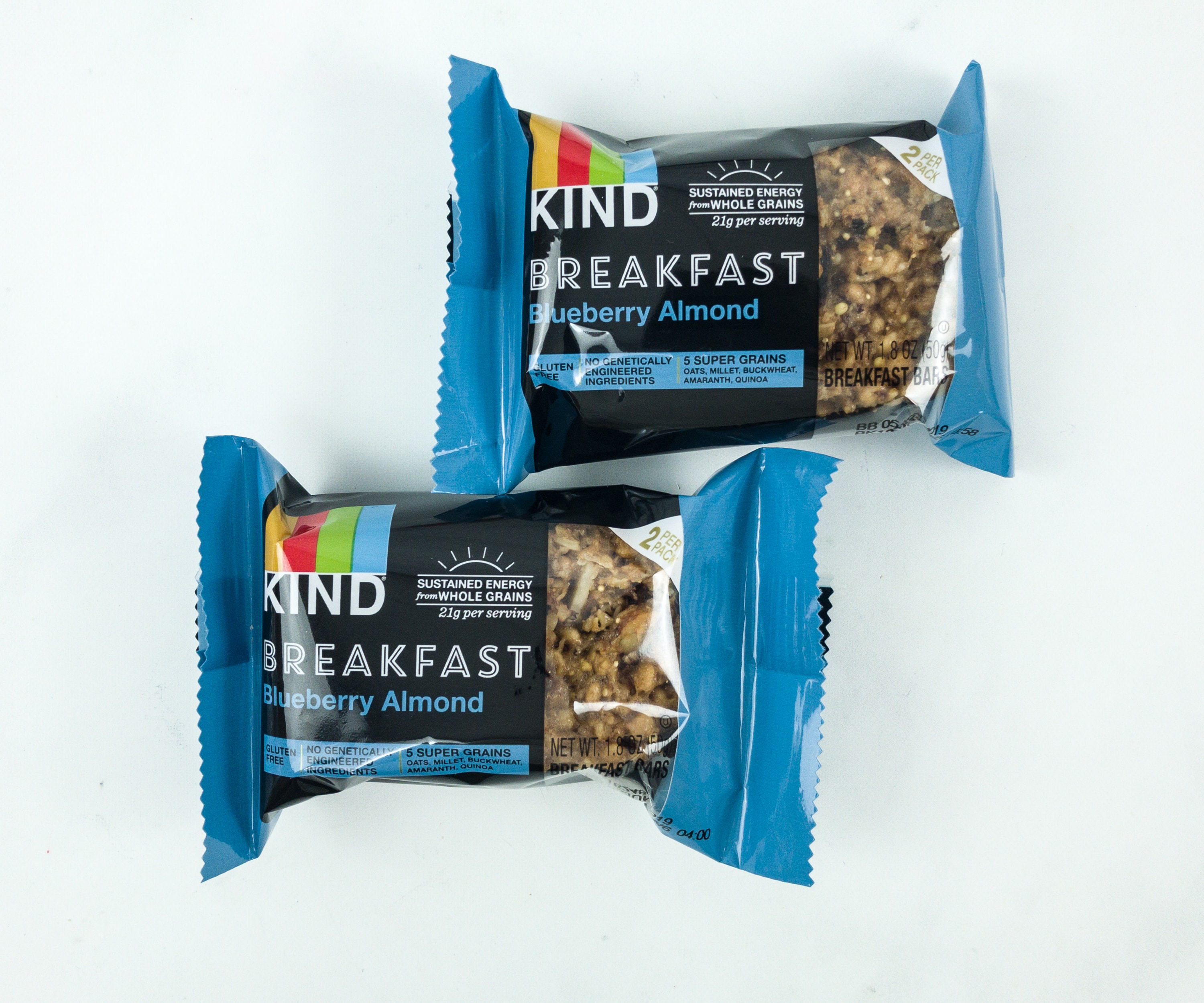 KIND Breakfast Blueberry Almond Bar ($1.78) We've got another snack with five super grains and blueberries, and this time it's mixed with almonds!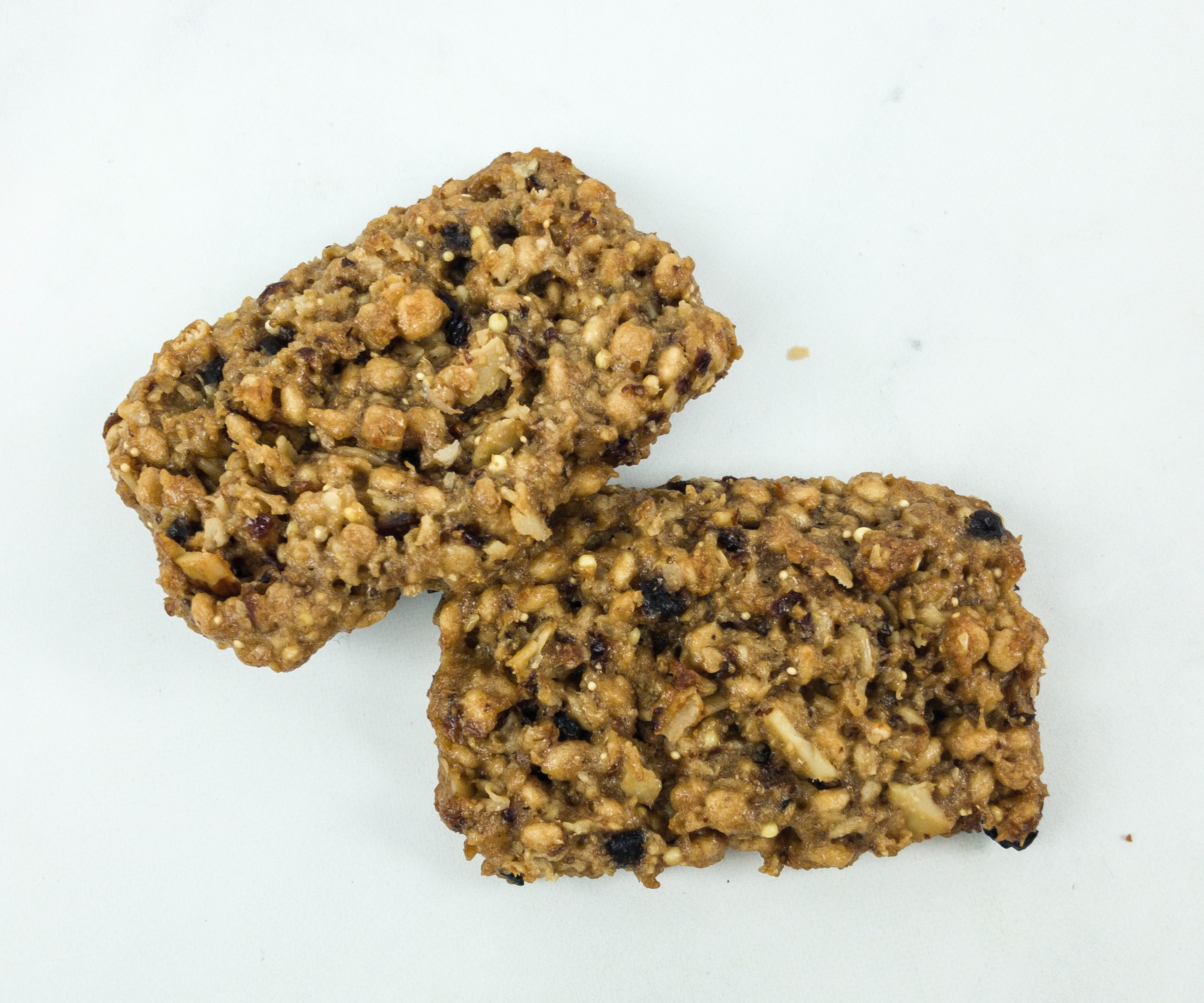 The bars are great served warm and smothered with your favorite nut butter for that added flavor and love. Also, they're perfectly chewy and super filling!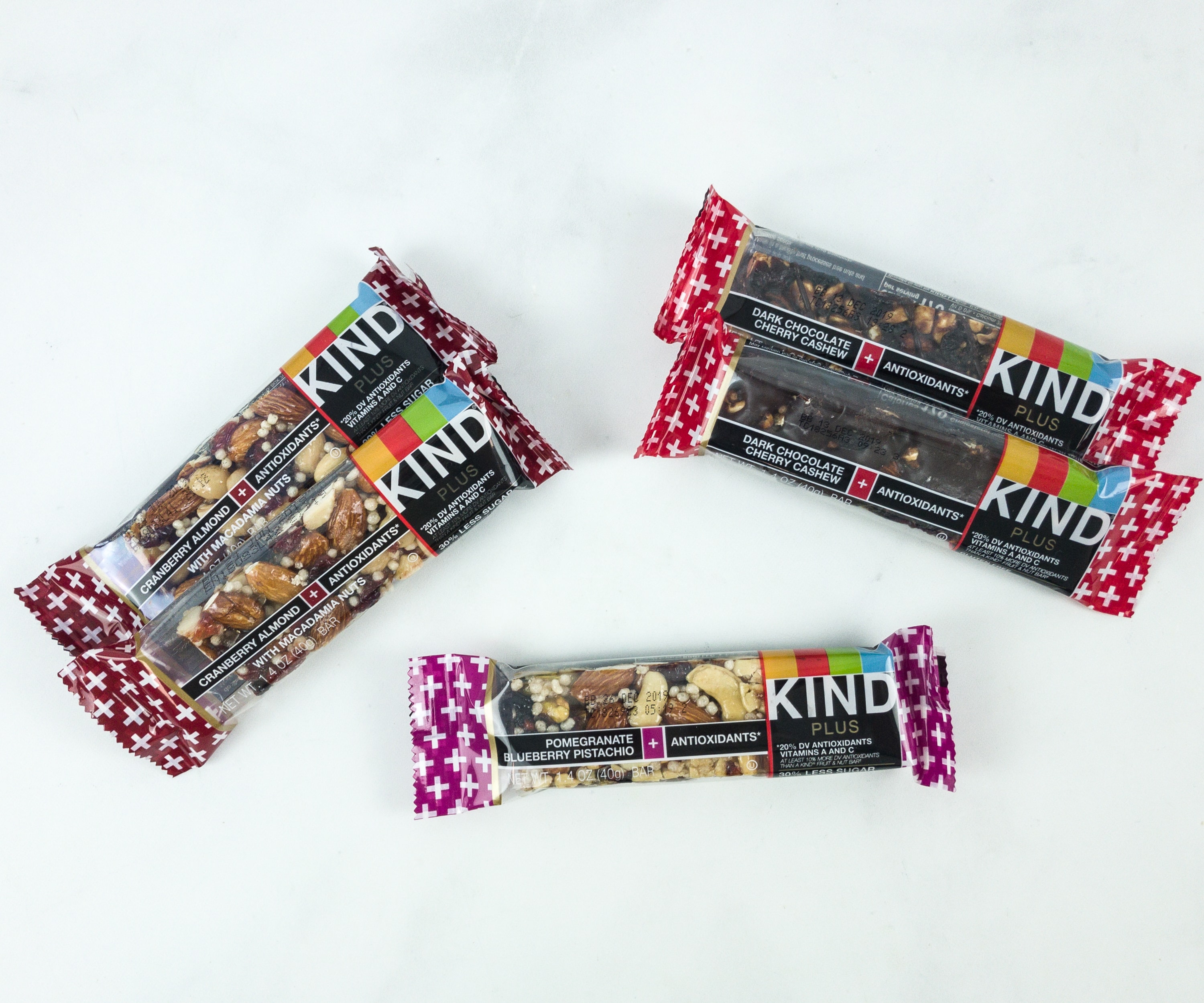 Here are some of the variants from KIND Plus!
KIND Plus Pomegranate Blueberry Pistachio Bar ($1.49) What happens when you mix pomegranate, blueberry, and pistachio in one bar? An explosion of flavors! This snack bar is really satisfying as it has a delightful blend of bright fruits mixed with the nutty goodness of pistachio.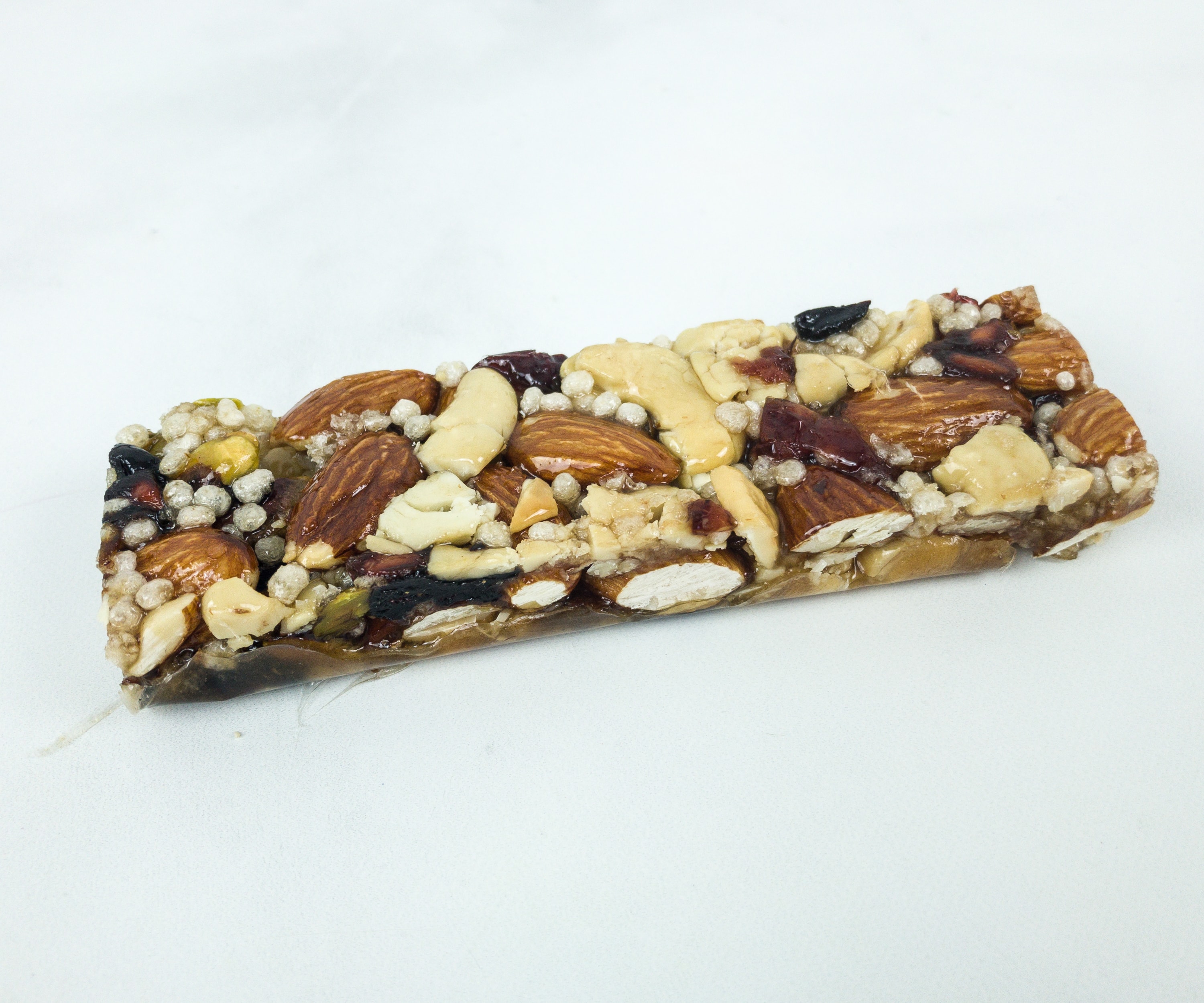 Look at those layers of nuts and fruits! It's definitely crunchy and satisfying. So good, I just have to keep one with me all the time for an emergency snacking situation.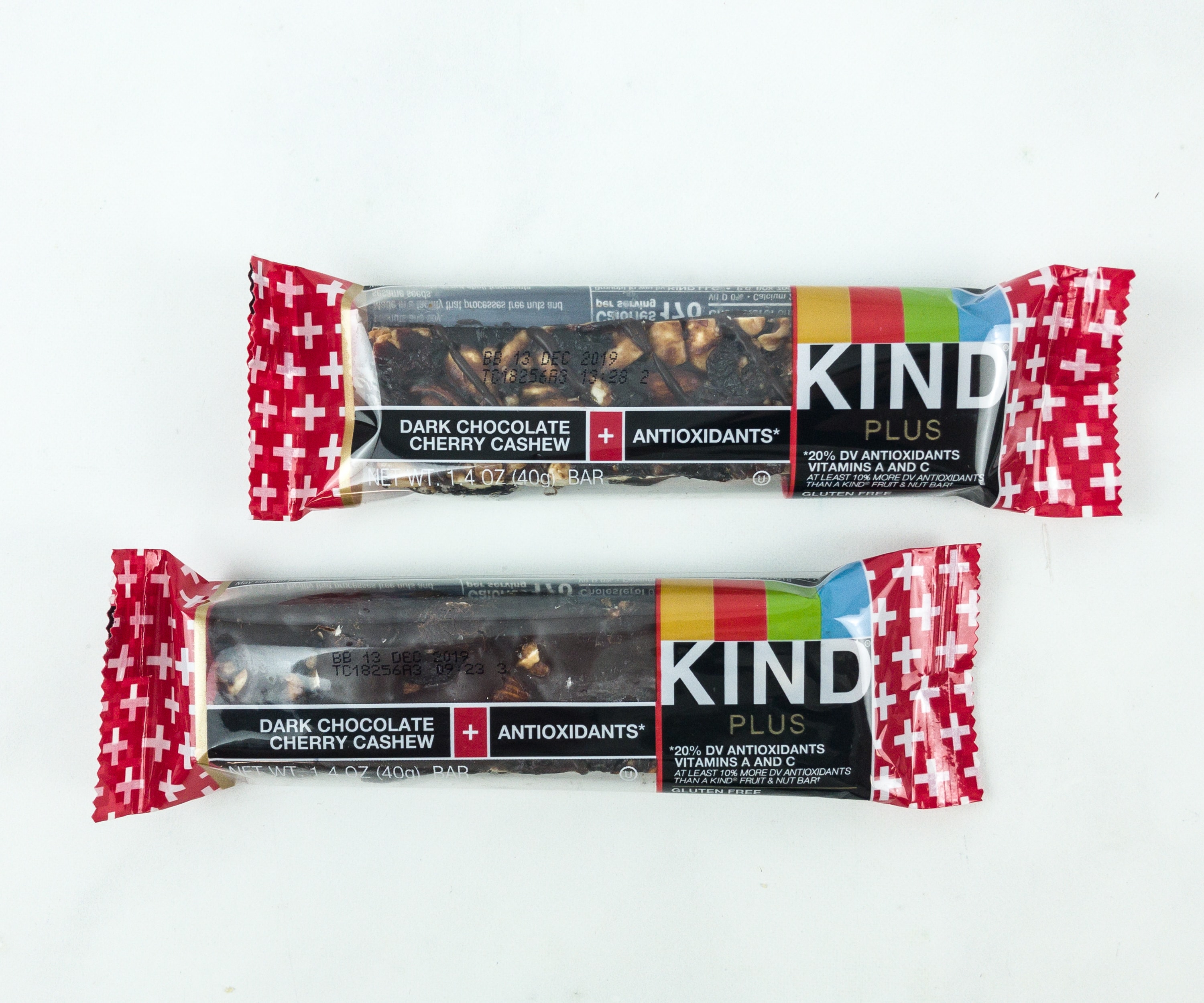 KIND Plus Dark Chocolate Cherry Cashew Bars ($2.98) Dark chocolate, cashew, and some cherries were combined in this antioxidant-rich snack bar. This bar is my favorite Kind bar of all of them and I have serious issues when someone takes mine.
It has a gooey texture which is tempered with dark chocolate. My cravings for sweets without the guilt was once again satisfied because of this! It is made with real and whole ingredients that's why I love it!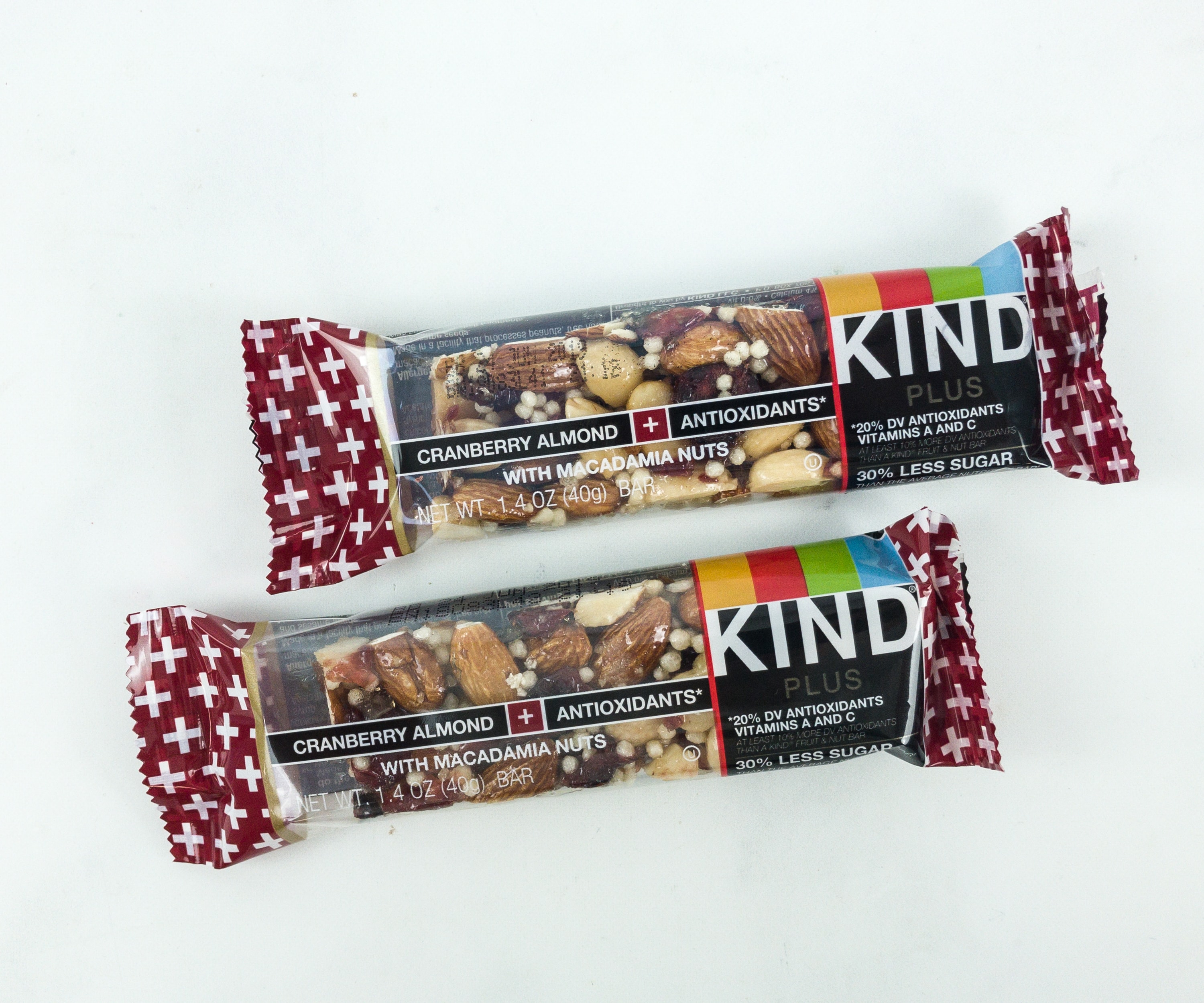 KIND Plus Cranberry Almond Bars ($2.98) The tartness of cranberry mixed with the crunch of almonds make this snack bar extra special. It even has macadamia for more nutty goodness!
The whole ingredients are really awesome. It's satisfyingly crunchy and it gives me that extra boost to keep me going!
Here are the choices from their Fruit & Nut line!
KIND Fruit & Nut Raspberry Cashew & Chia Bar ($1.49) It's the snack bar version of the clusters from earlier. It contains sun-riped raspberries, creamy cashews, and crunchy chia seeds.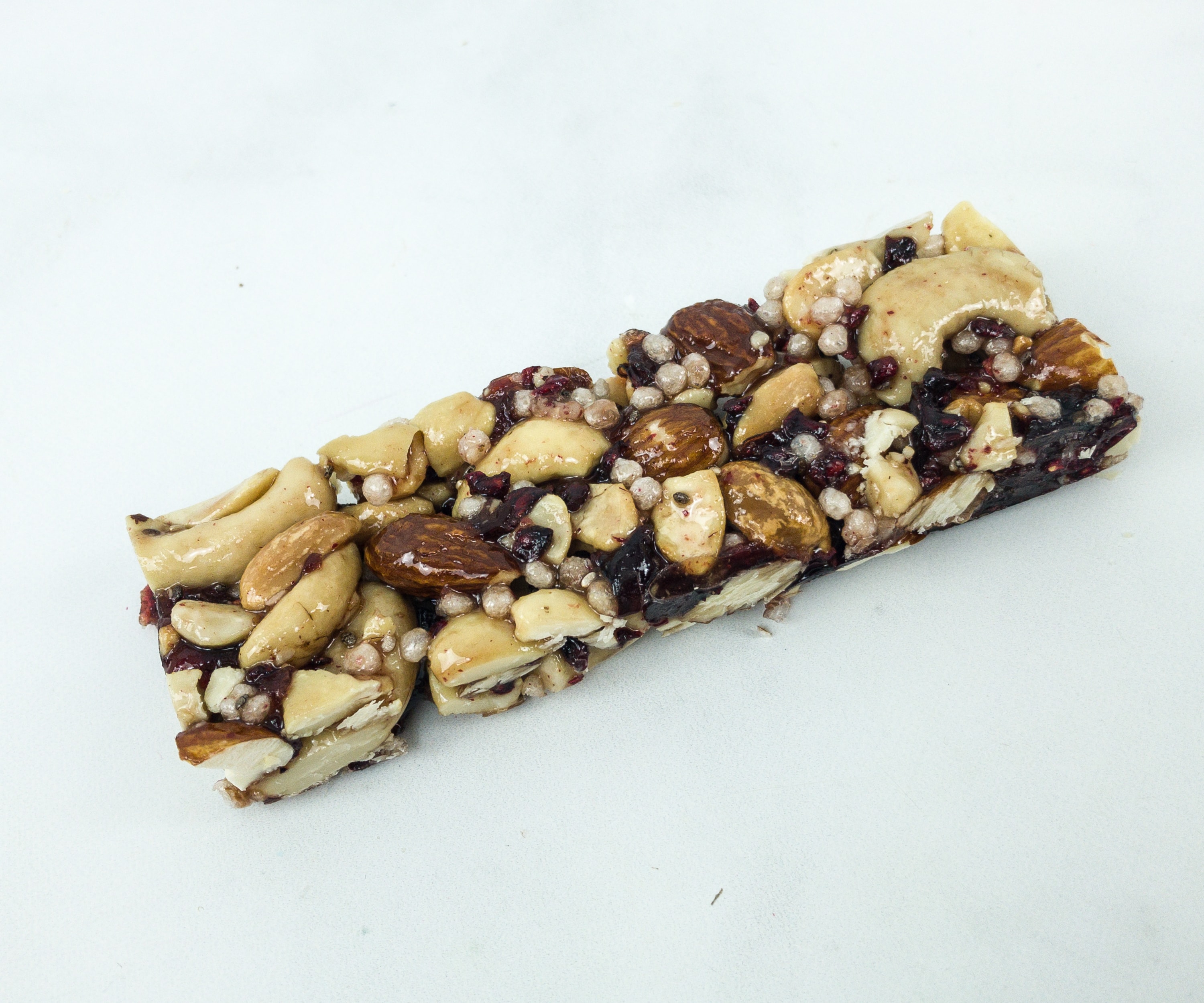 It's fresh and fruity with a bit of tang which delights my palate!
KIND Fruit & Nut Almond & Apricot Bar ($1.49) If you're a fan of trail mix, this one is for you. It has the same goodness but it's handier, and the parts are bound together with a bit of honey.
It contains the nutritional boost that you need as the bar is made from whole nuts and fruits.
KIND Fruit & Nut Apple Cinnamon & Pecan Bar ($1.49) Who doesn't love apple pie? This bar is like its grab-and-go version, only with whole ingredients!
It has sweet apples, almonds, cashews, and pecans, then sprinkled with cinnamon and spice!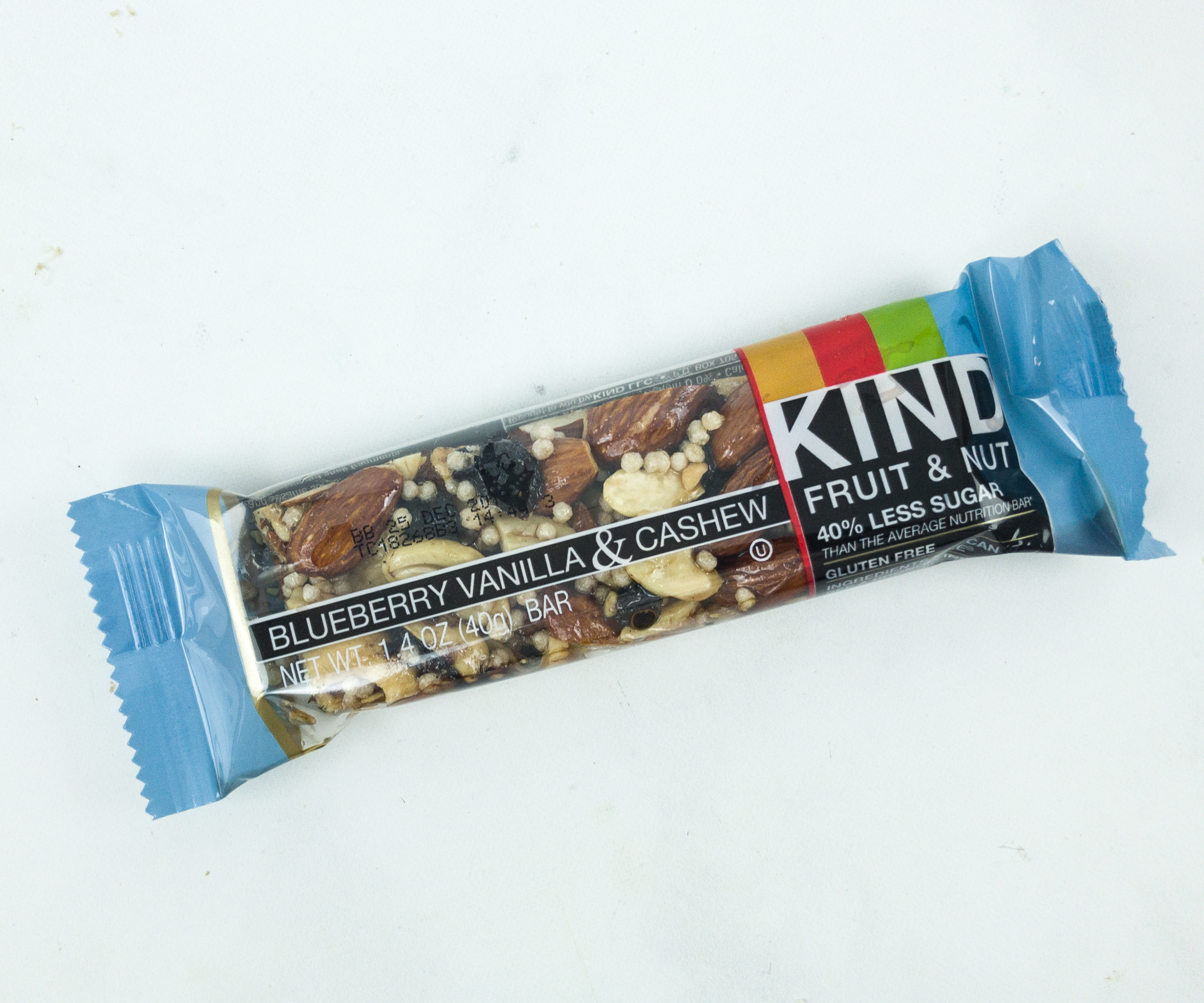 KIND Fruit & Nut Blueberry Vanilla & Cashew ($1.49) Blueberries are great with oats! This snack bar has a lot of blueberries with a mixture of cashews, honey, and vanilla. I just love the play of flavors here.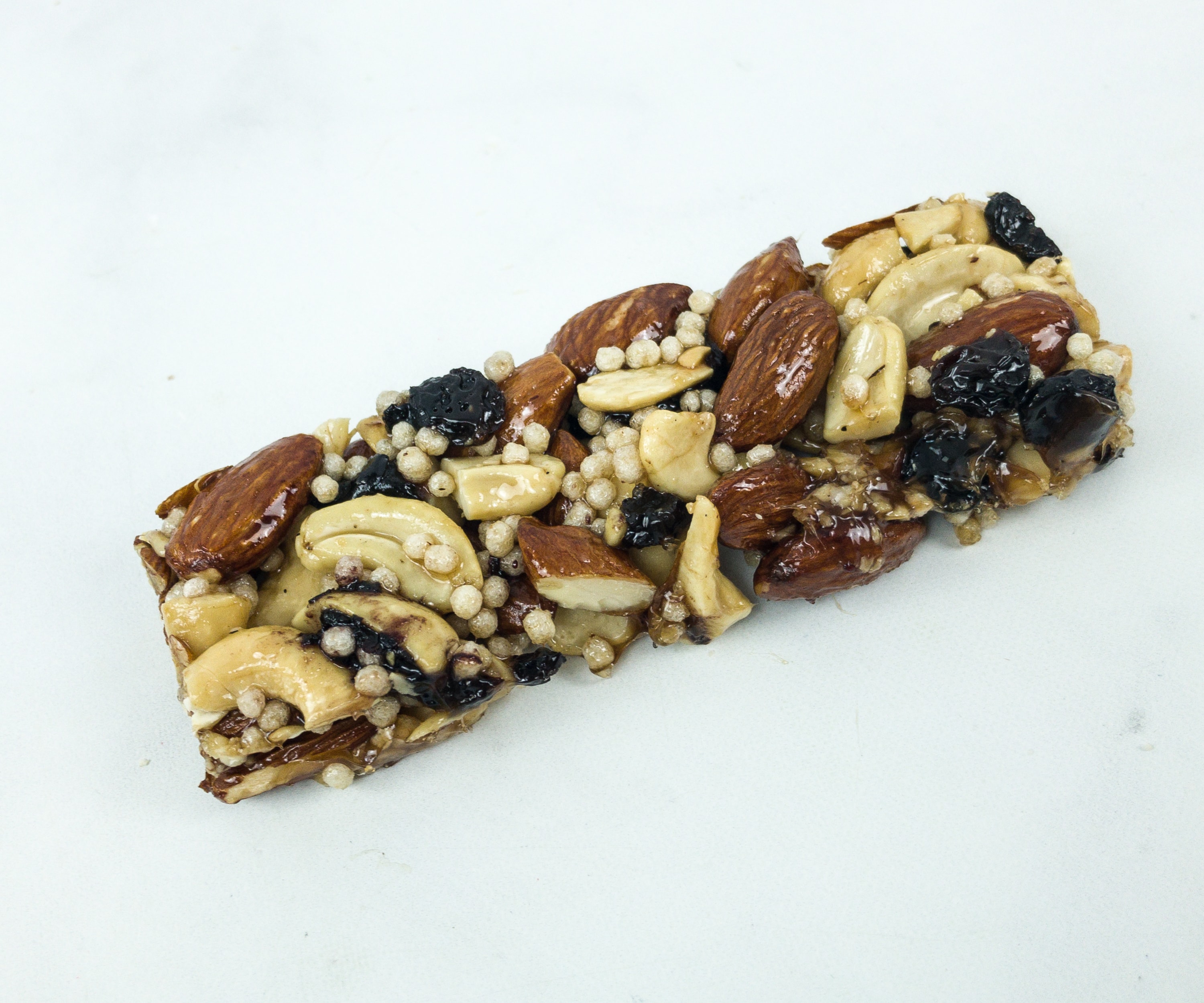 Seeing the blueberries mixed with cashews and vanilla excites me with this lovely bar, I can't wait to taste it!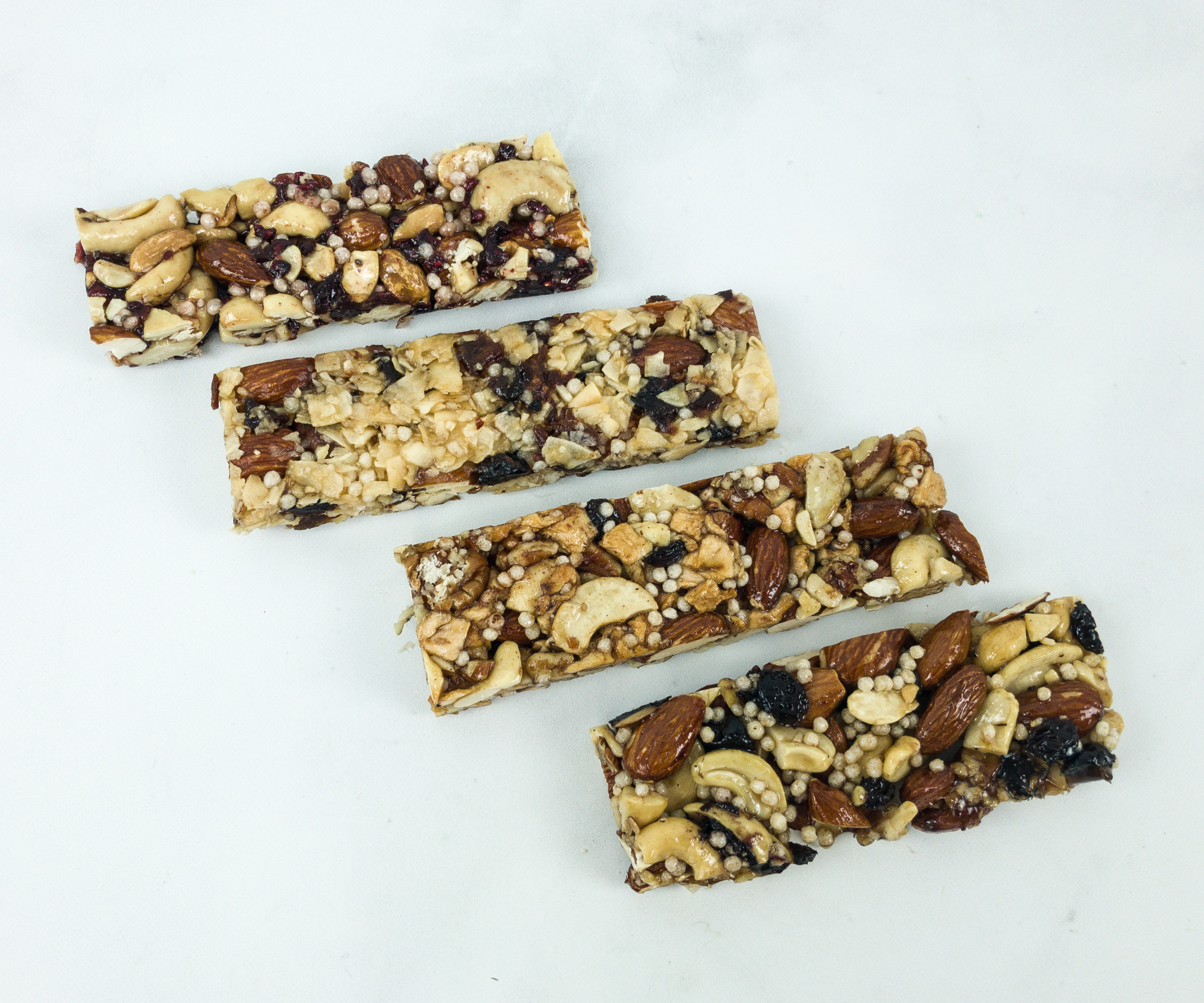 Here's a look at all four bars! So good, and so healthy!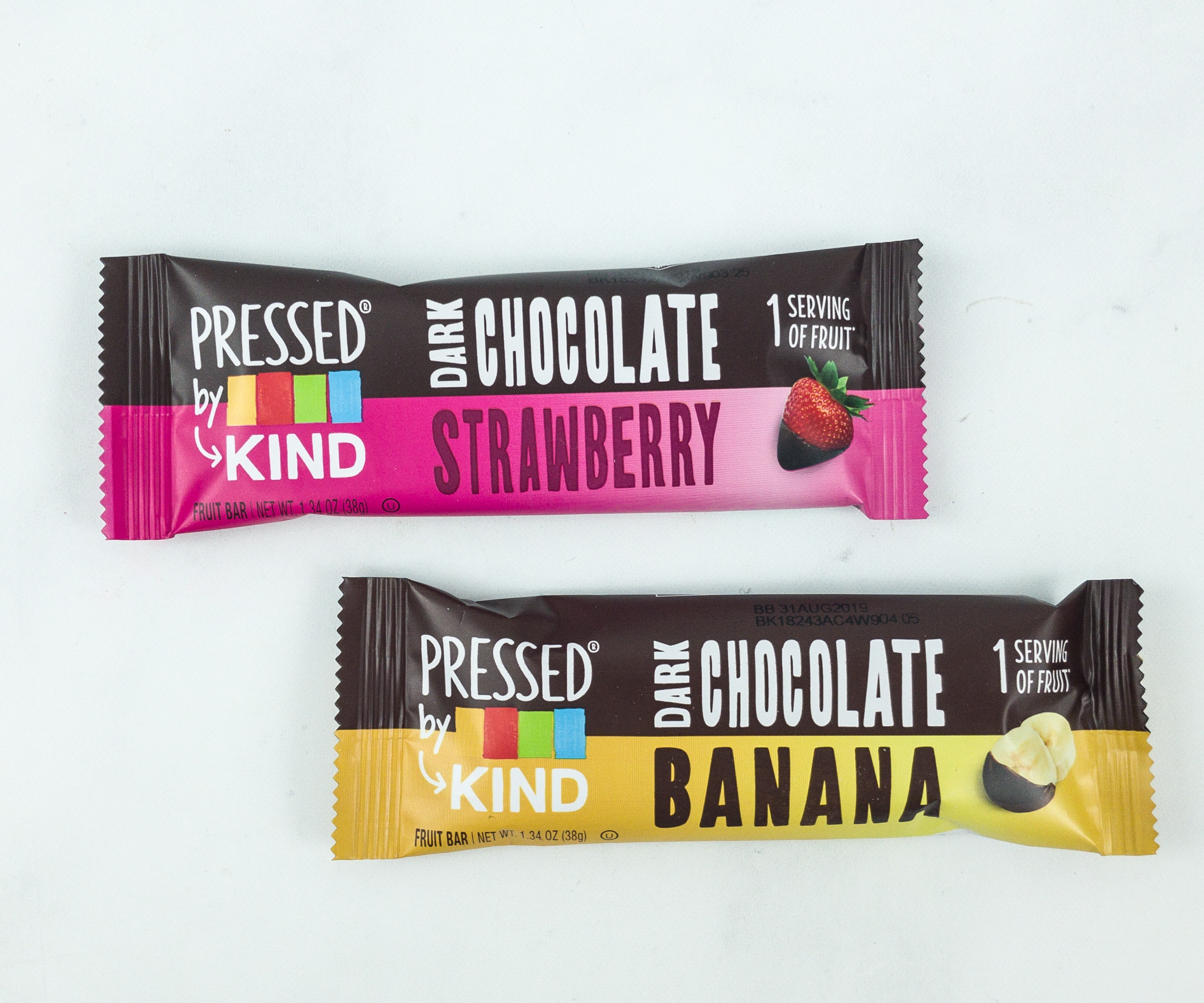 Pressed by KIND Dark Chocolate Strawberry Bar ($1.49) Dark chocolate is healthier than other kinds of chocolates, that is why KIND used it in this snack bar with half a cup of serving of strawberries. I can say dark chocolate and fruits go well together!
Pressed by KIND Dark Chocolate Banana Bar ($1.49) Another easy way to easily add fruit to your daily meals is by grabbing a KIND bar containing pressed banana, apples, and dark chocolate.
These moist and chewy bars are perfect for people who love fruits and chocolate combined. One side is fully covered with chocolate, while the other has drizzles. Also, the bars don't crumble!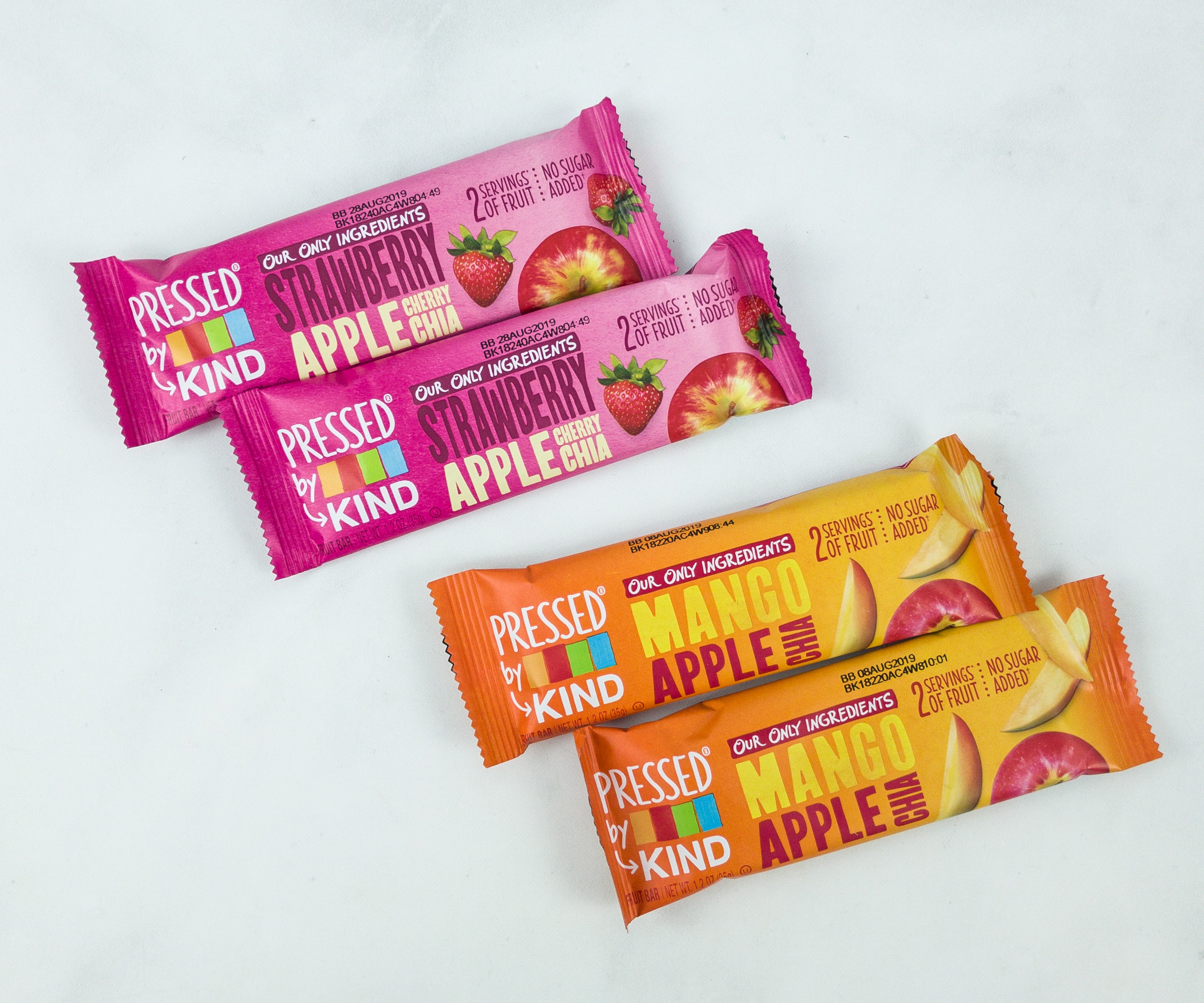 Pressed by KIND Strawberry Apple Cherry Chia Bar ($2.98) Made with strawberries, apples, cherries, and some chia, this bar is the ultimate mix of fruity flavors made even better by its fantastic texture.
Pressed by KIND Mango Apple Chia Bar ($2.98) It's easier to get the benefits of mangoes and apples because of this snack bar. The fruity taste is refreshing and the snack itself is filling. It gives me a burst of energy.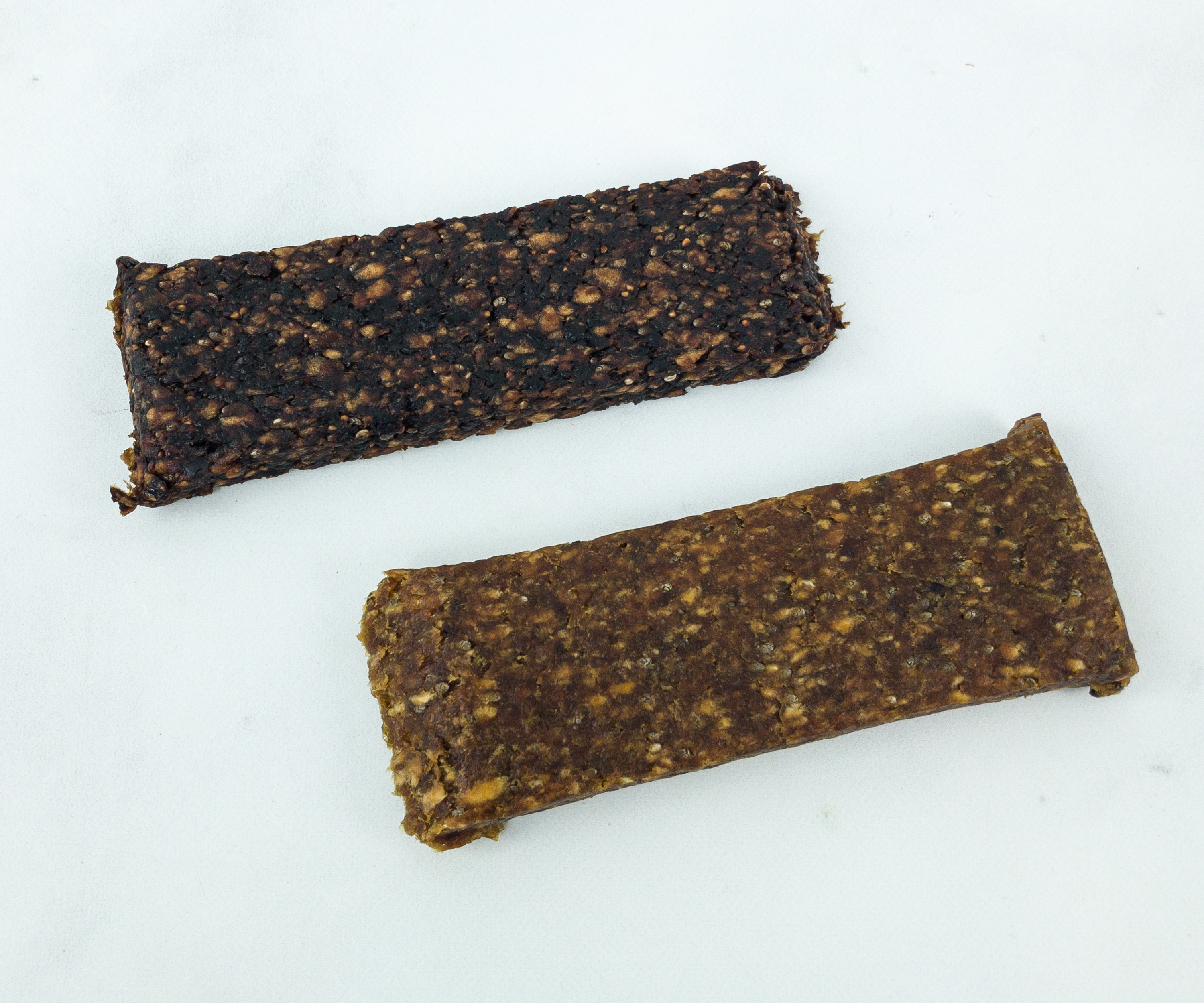 Both bars are moist and chewy. And among all the snacks in this box, these two are really the fruitiest of them all!
This is a great way to introduce fruits to everyday meals, without the mess and a lot of work. We loved all the bars, as they are all filling and guilt-free. I also love how the fruits go well with almost anything, from chocolates to nuts, and even spices. I also love the addition of Chia seeds to some bars and the clusters. This KIND Snack Pack is such a convenient way of getting new snacks we can enjoy on the go or for restocking pantry cabinets. There are also lots of choices to take your pick. Our family loves this box, and we need this delivered at our doors more often!
Are you getting the KIND Fruit Lovers Snack Pack too?