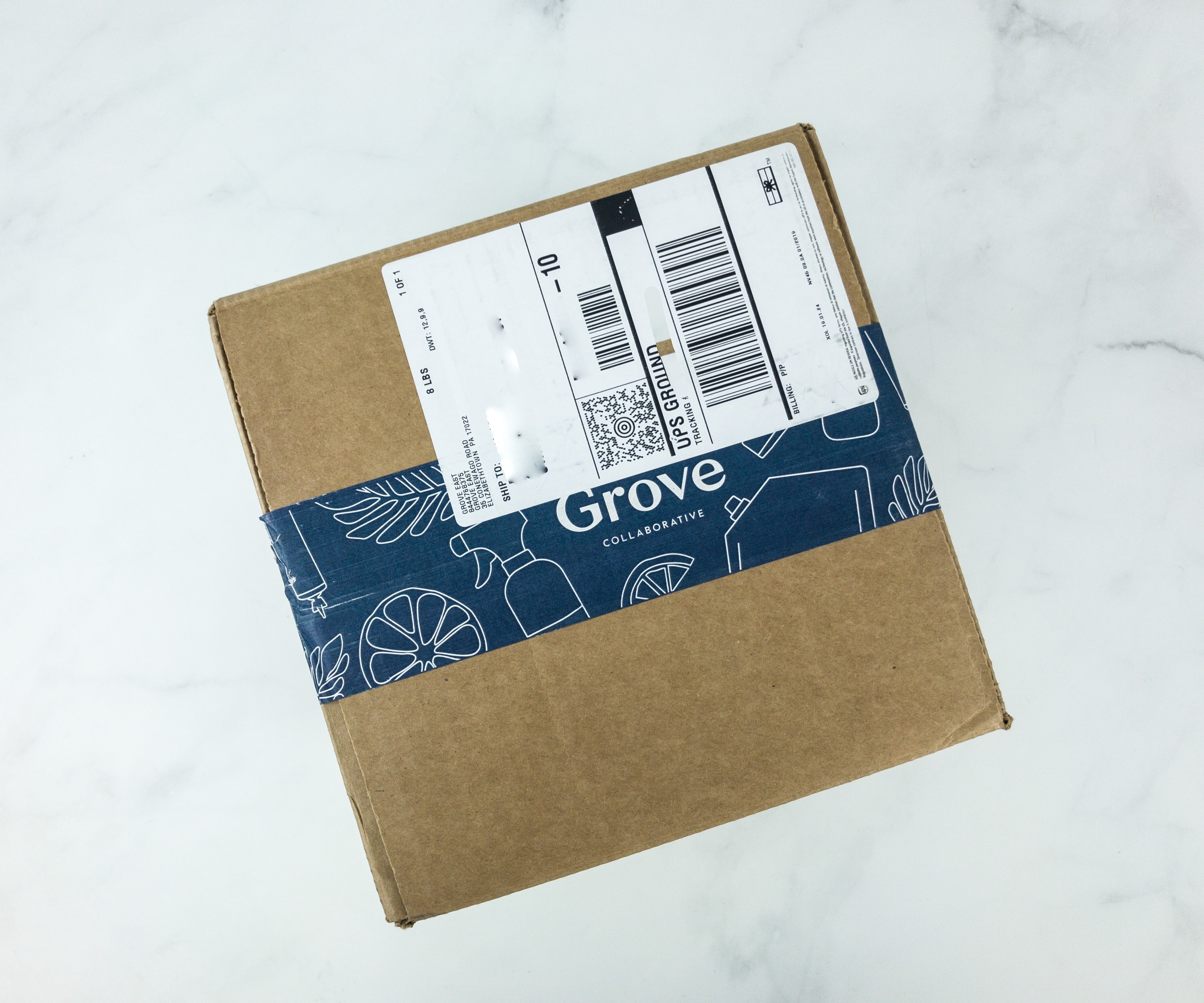 Grove Collaborative is an eco-friendly subscription service that allows you to quickly pick your favorite high-quality cleaning and household supplies and set up a customized schedule for their shipment to you. Grove Collaborative carries a variety of brands including Method, Mrs. Meyers, Seventh Generation, Preserve, and more, including their own house brand. You can see right on the box that they're a Certified B Corp – this means that they meet certified standards for prioritizing social, environmental, and community wellbeing!
When you sign up for Grove, after your FREE 60-day trial, the VIP membership automatically renews for the $19.99 year rate. See more on that below!
DEAL:
Free Mrs. Meyer's hand soap & $10 credit! USE THIS LINK to get the deal.
OR When you start your subscription with a $20 purchase you'll get a new subscriber Mrs. Meyer's New Year's Set FREE.
OR Sign up with this link and you will receive a free Seedling Set with paper towels, bath tissue, and face tissue with your $20 purchase.
You might also qualify for additional free bonuses depending on your order size!
EXISTING Subscribers: Get a free Grove walnut scrubber sponges – just use this link! (Tip – check and make sure you aren't logged in, then click the link, then log in)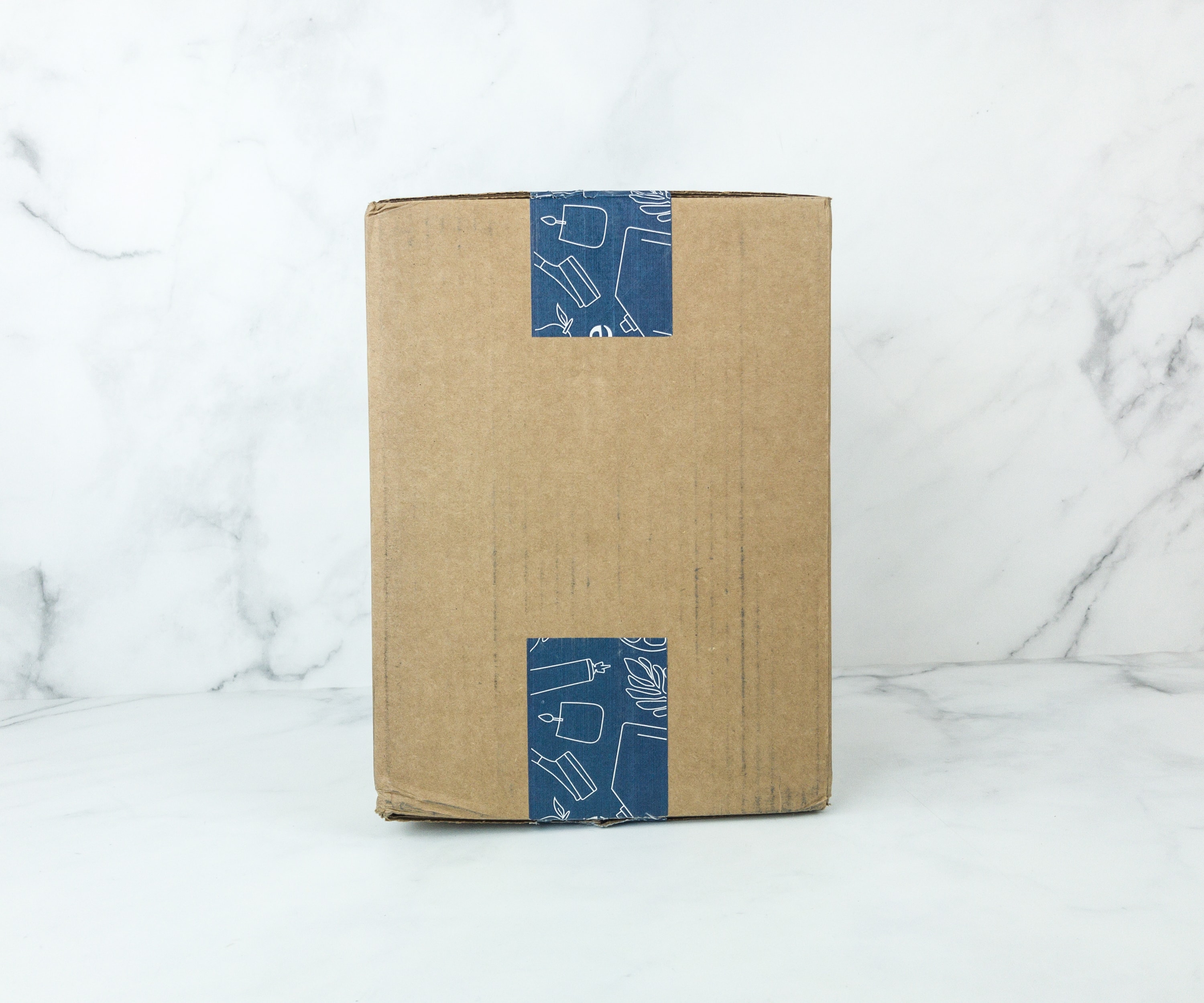 Here's how Grove Works:
Your bundle will ship every 30 days, with items selected based on your use frequency. You can switch this around at any time.
You'll pay the cost of the products (you can see the details on every product on the Grove Collaborative site), plus a $2.99 shipping charge.
It's super easy to skip, move around your dates, and change your products!
Your bundle needs to meet the order minimum! $10 for the regular automated shipment, $15 if you select Ship Now and you're a VIP Member, $30 if you select Ship Now and you're not a VIP Member.
The VIP membership fee is $19.99 annually. When you sign up you'll get a 60 day free trial to see if it's right for you.
With the VIP membership you'll get early access to exclusive and new items, extra bonuses, and more!
If you don't want the VIP membership, you'll be reminded via email before its charged – just be sure to follow up that you're not interested.

The box is jampacked!
Everything in my box!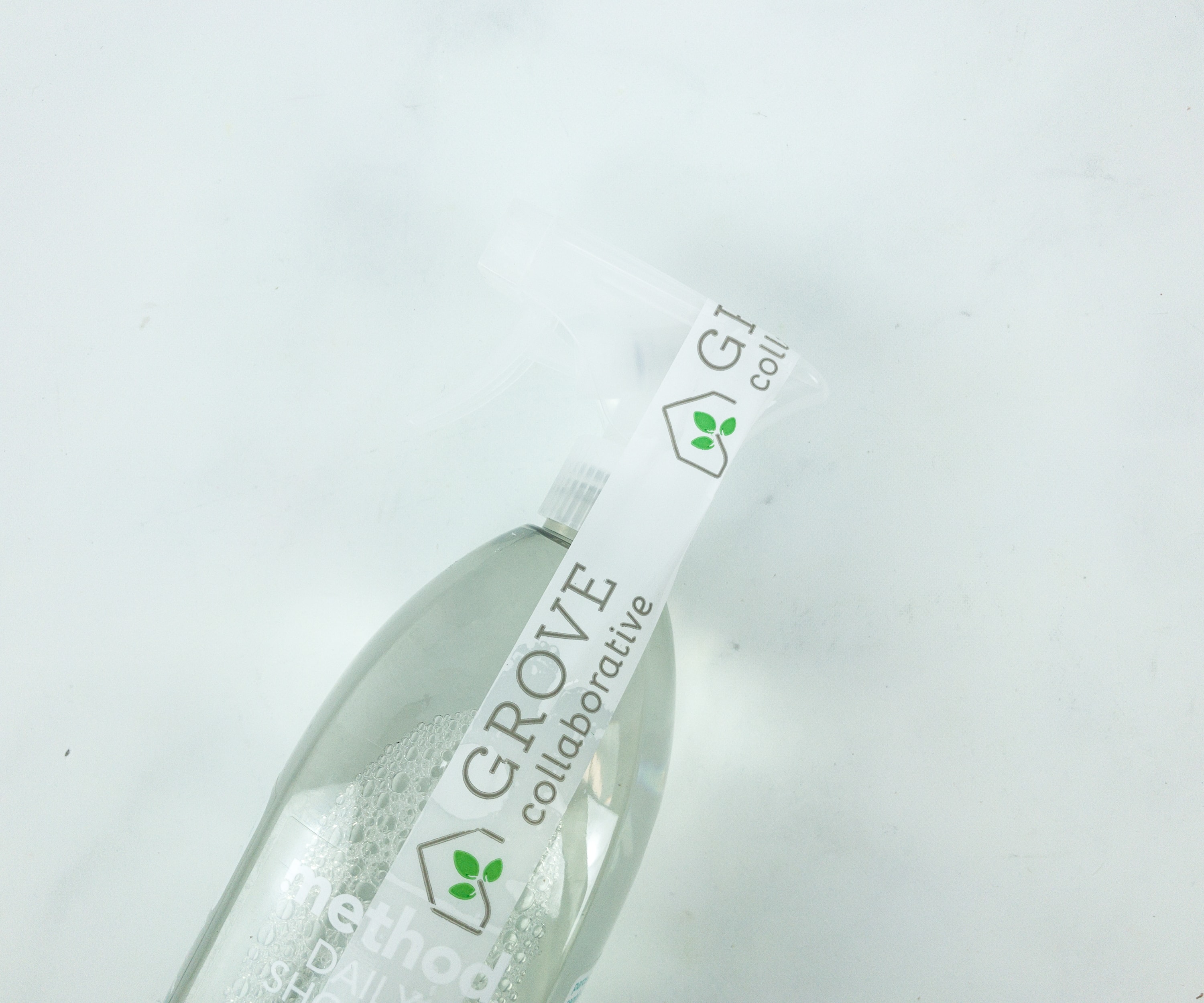 The liquid items were secured in their containers properly and there's no leakage. They put adhesive tape on top of the pumps to avoid unnecessary or accidental pressing.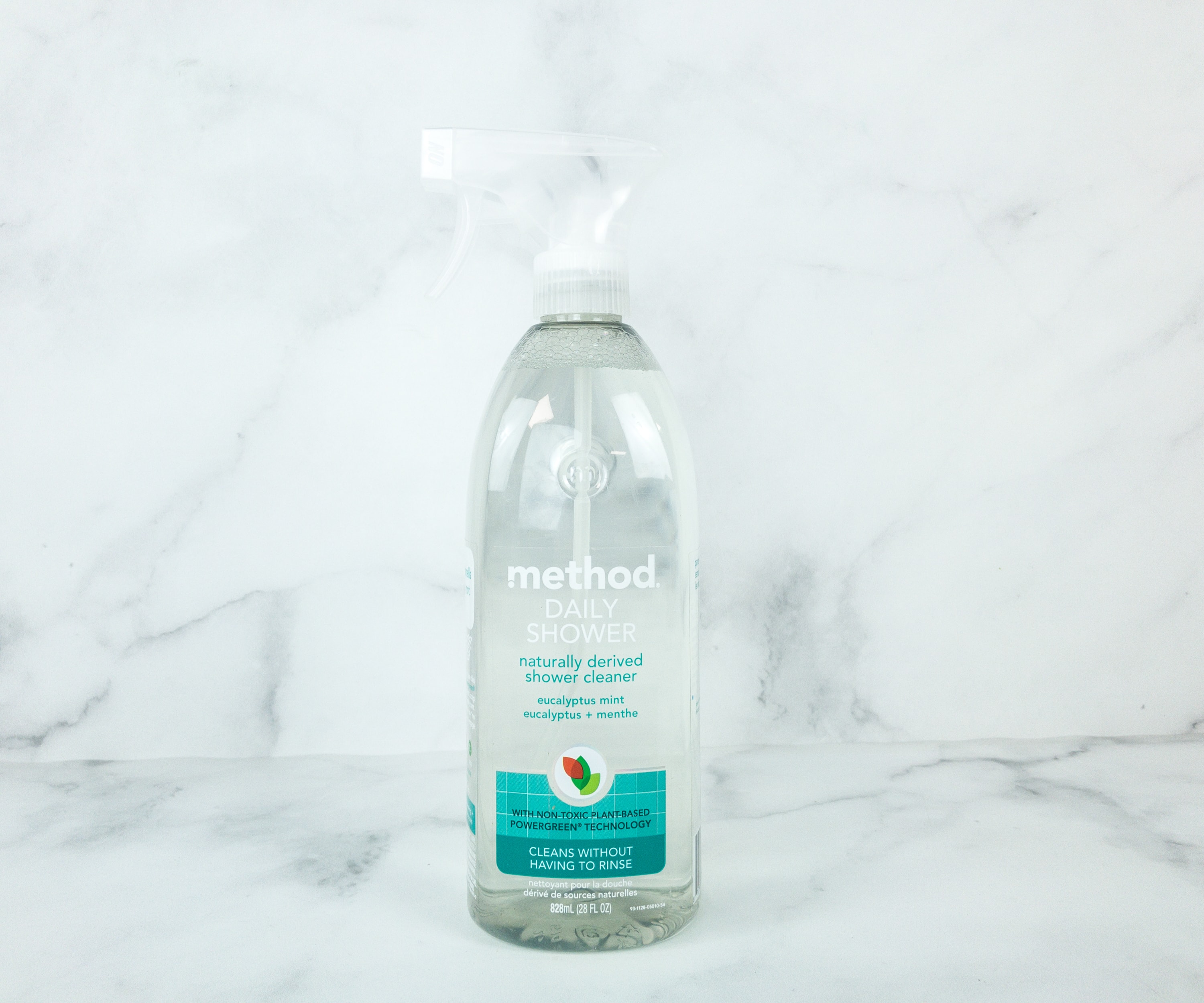 Method Daily Shower Spray ($3.99) The eucalyptus mint aroma of this cleaner always makes me want to sing in the shower. Using this also makes scrubbing residues off easier. It works amazing and it leaves the bathroom squeaky clean and smelling great!
Grove Collaborative Glass Dish Soap Starter Set ($18.90) I got a duo that will make dishwashing efficient and in style. The starter set includes a 32 oz Dish Soap pouch that can refill the Glass Dish Soap bottle two times!
With just a pump of this liquid, it can clean up to 10 dishes! I also got it in Lemon, Eucalyptus, and Mint which makes the dishes clean, bright, and smelling fresh! Another thing that I like about this cleaner is that it is free of synthetic fragrance, dyes, and triclosan.

To store the liquid dish soap, they included this clear dish soap bottle. I can now ditch plastic containers, which are not eco-friendly, and just use this beautiful and sleek glass bottle.

Tom's Toddler Training Toothpaste ($3.79) This natural and fluoride-free toothpaste is the perfect companion for kids who just started brushing their own teeth. It contains no artificial flavors, colors, or preservatives, which makes it safe, even if the kids accidentally swallowed it.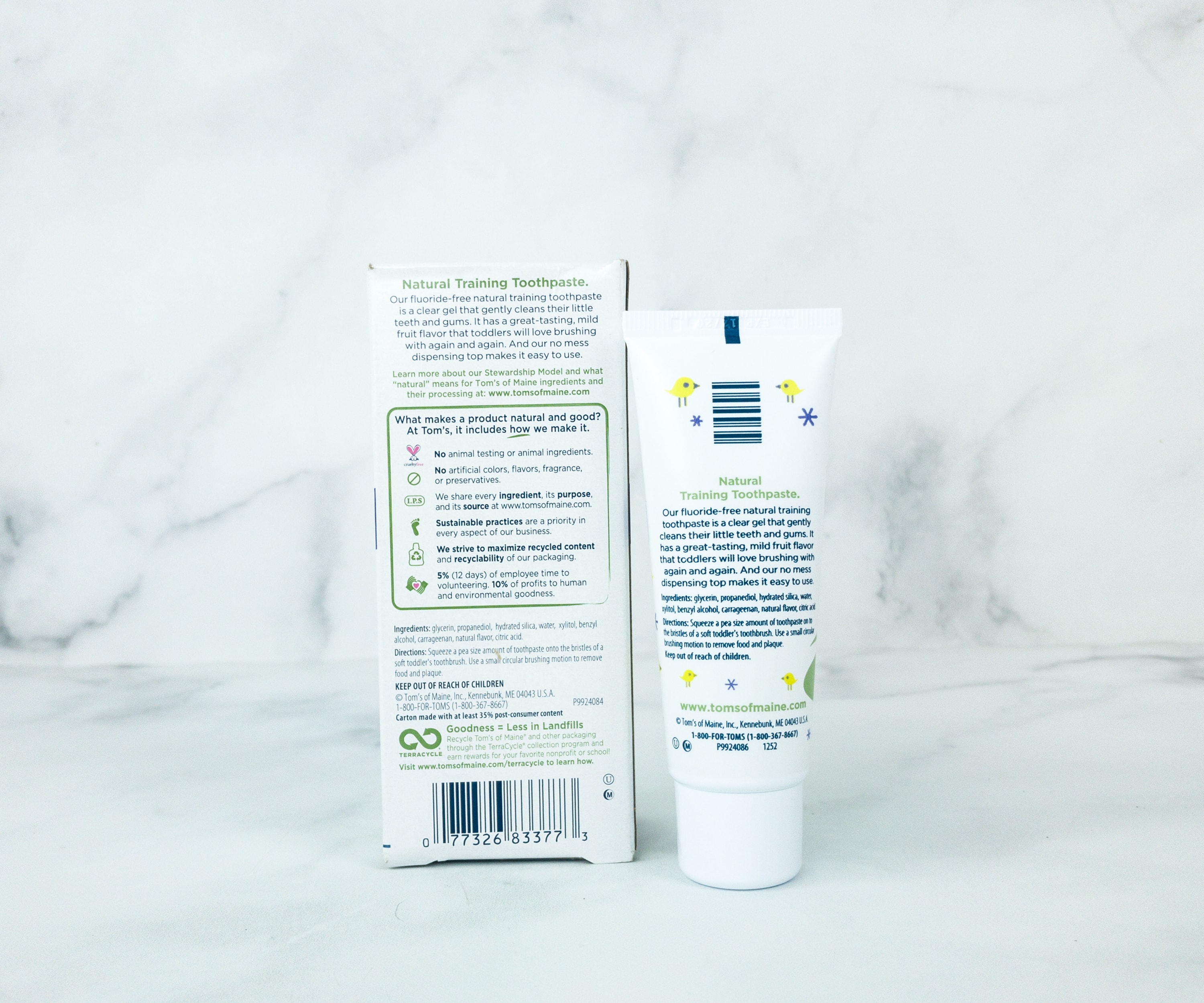 It is a clear gel that helps clean their teeth and protect their gums. With its no-mess dispensing top, it's also easy to put onto the kids' toothbrushes.

Grove Collaborative Organic English Breakfast Black Tea ($6.95) This box of tea contains 15 pyramid premium tea sachets. Black tea is known for lots of benefits like boosting heart health, lowers bad cholesterol, improves gut health, and a lot more!

Just steep the bag for 3-5 minutes, depending on desired strength, and for best results, use 8-10 oz. of water at 200°F.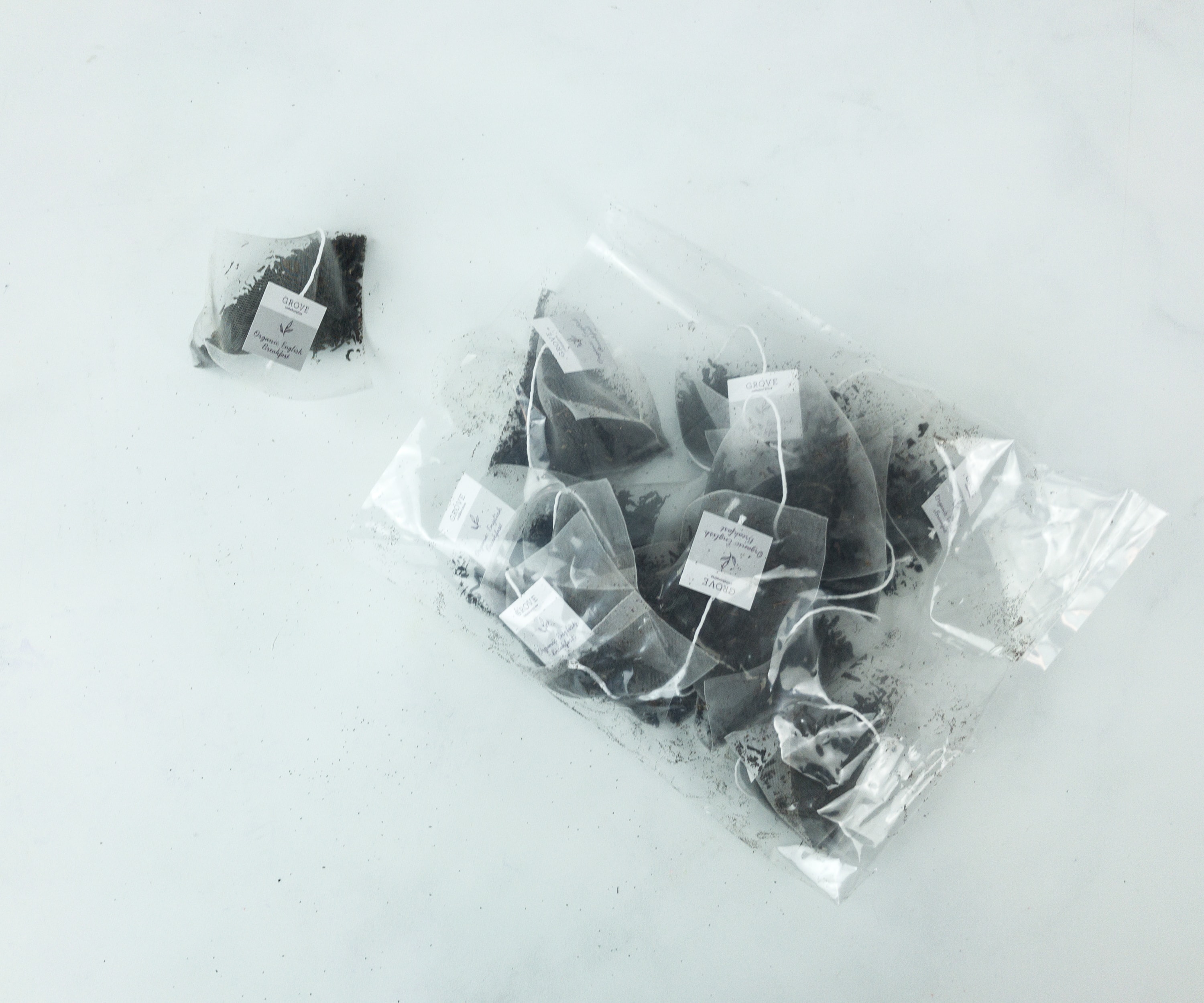 This was a VIP freebie for the quarter, and my husband was wild over it!
Grove Walnut Scrubber Replaceable Heads ($6.95) This Replaceable Head Walnut Scrubber has a non-abrasive cleaning power of a sponge, with the scrubbing power of a brush! It is easy to use as it easily absorbs the cleaning agent, then effectively scrubs dirt and residue off stuff that needs some cleaning!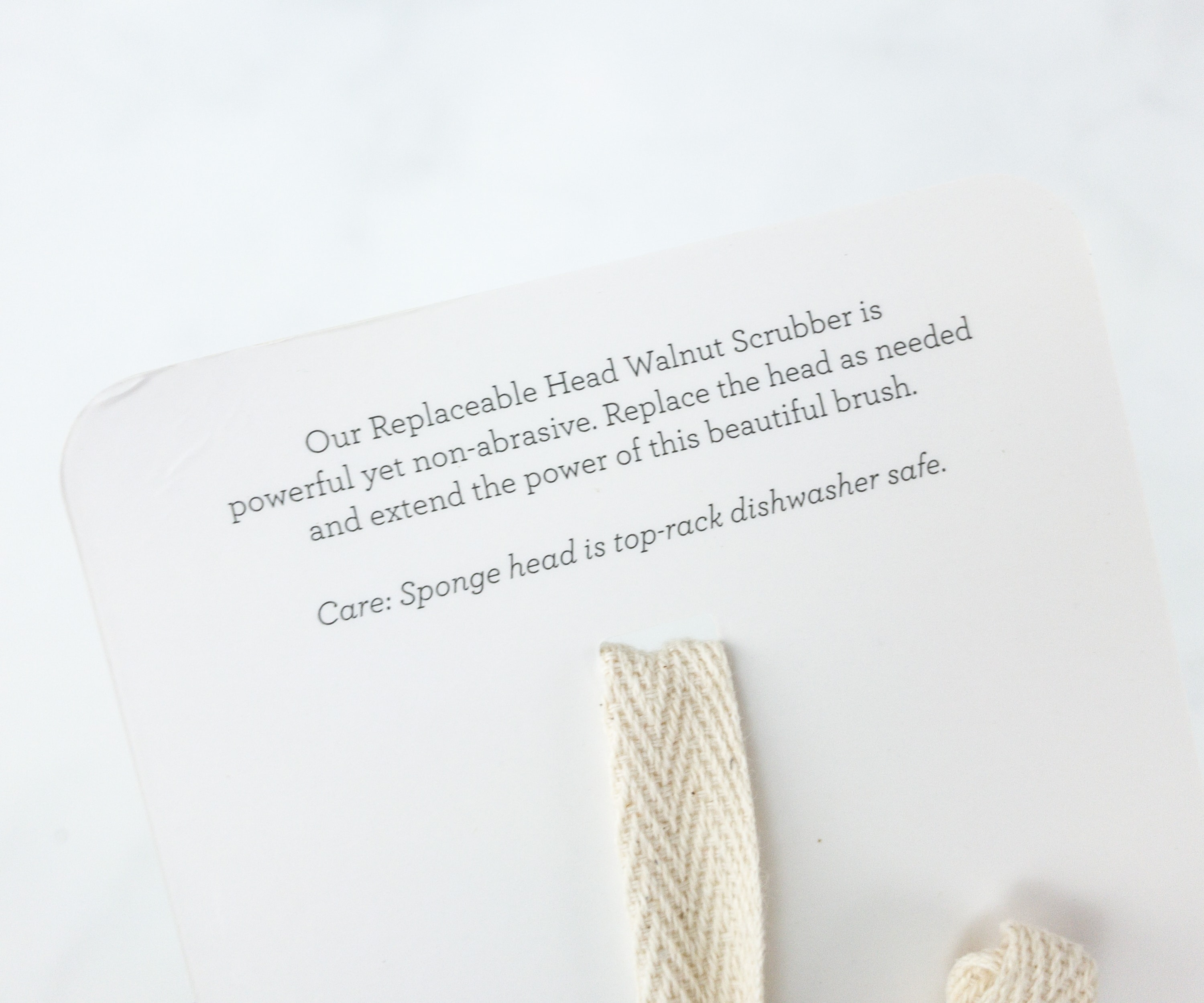 To extend the cleaning power of the brush, you just need to replace the head regularly.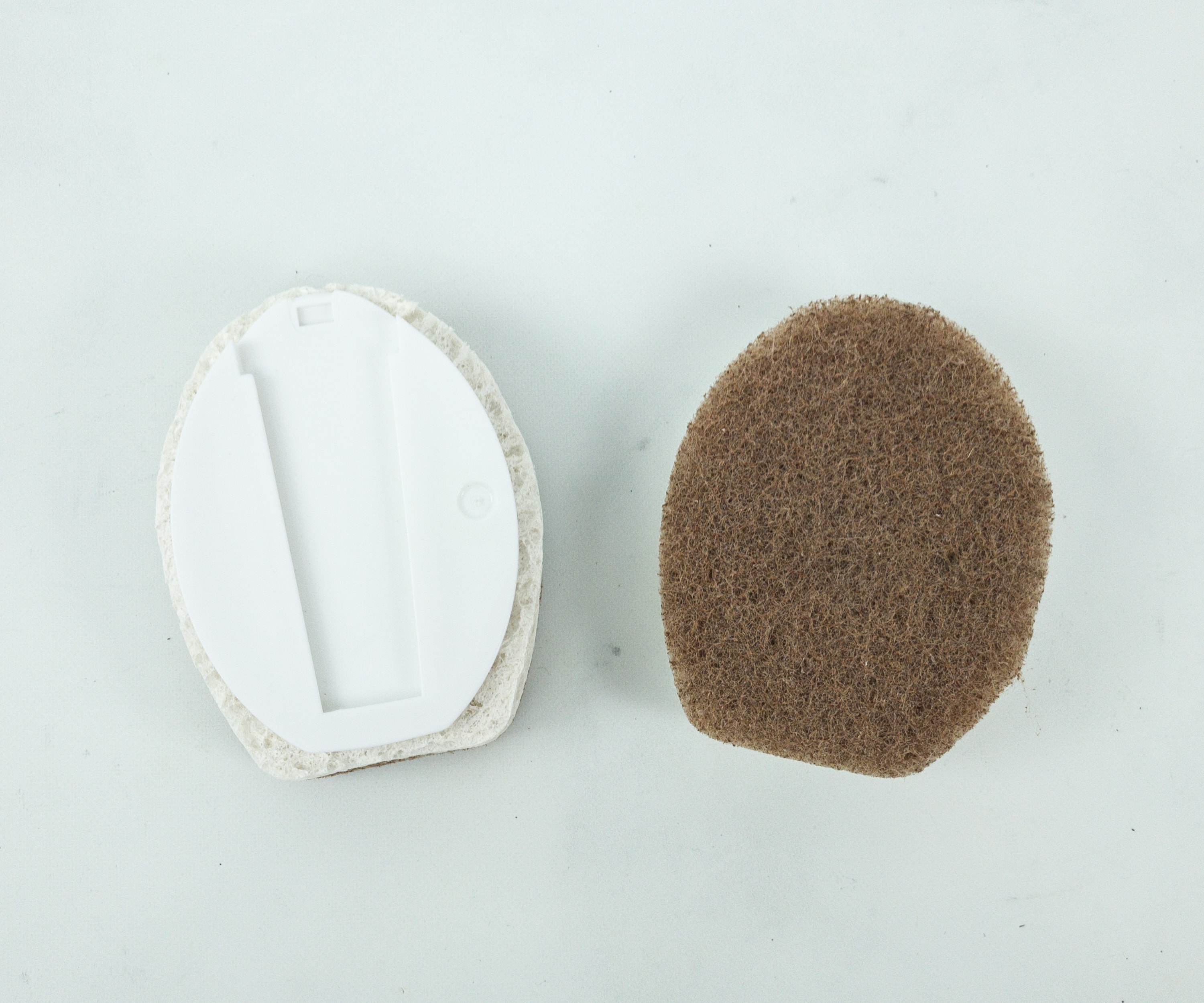 The scrubber brush is made from BPA-free recycled plastic, while the head is made out of walnut scour, and 100% all-natural plant-based cellulose. It's made from walnut, so it's not suitable for people with nut allergies. It's the perfect addition to the scrubber set we got last month!
Items from Grove Collaborative help me keep our home clean and always smelling fresh! All the items I picked out are really useful, especially the shower cleaner as I got new glass doors installed in our bathroom. I can easily scrub off residue and dirt using the cleaner. The gel dish soap with the glass dispenser is another great addition to my kitchen sink. These things made dishwashing easier and more fun, as I love the fresh fragrance of the dish soap. Another easy month of getting my household essentials!
Have you tried out Grove Collaborative?
Visit Grove Collaborative to check it out and personalize your own subscription!