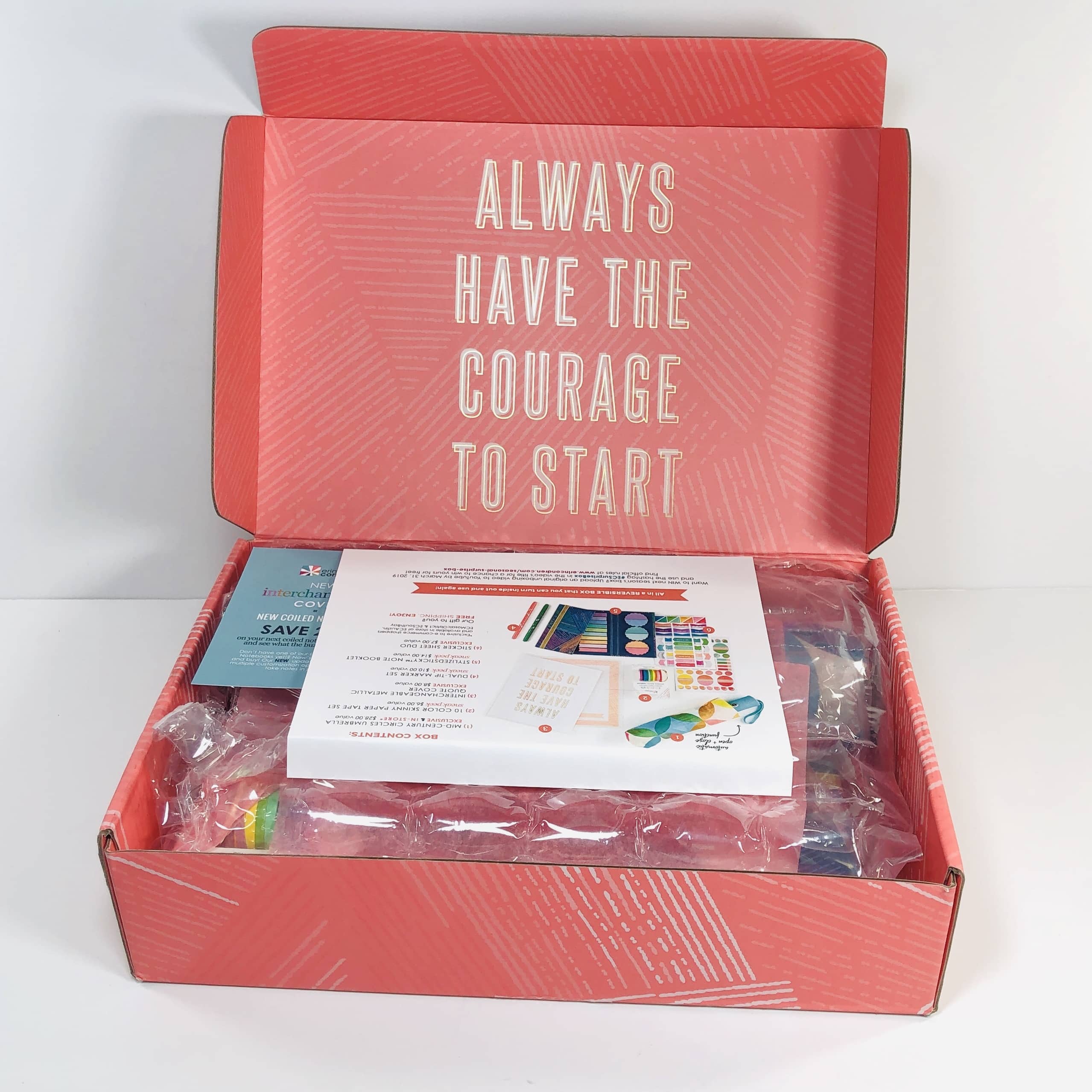 Erin Condren's Seasonal Surprise Box is a quarterly planner accessories and stationery box featuring early access items, popular accessories, and exclusive surprises from Erin Condren. This box isn't available by subscription; you must purchase each box individually. This box is currently sold out but click here and tap that blue bell to get notified when the next box becomes available!
Get ready to usher in a SPRING full of surprises! From just-for-you exclusives to sure-to-be bestsellers, you won't want to miss this festive, seasonal surprise!
DEAL: FYI – if you use this referral link to register for the site, you'll get a $10 coupon code emailed to you. It may not work on the box purchase. You can use it on pretty much anything on the site.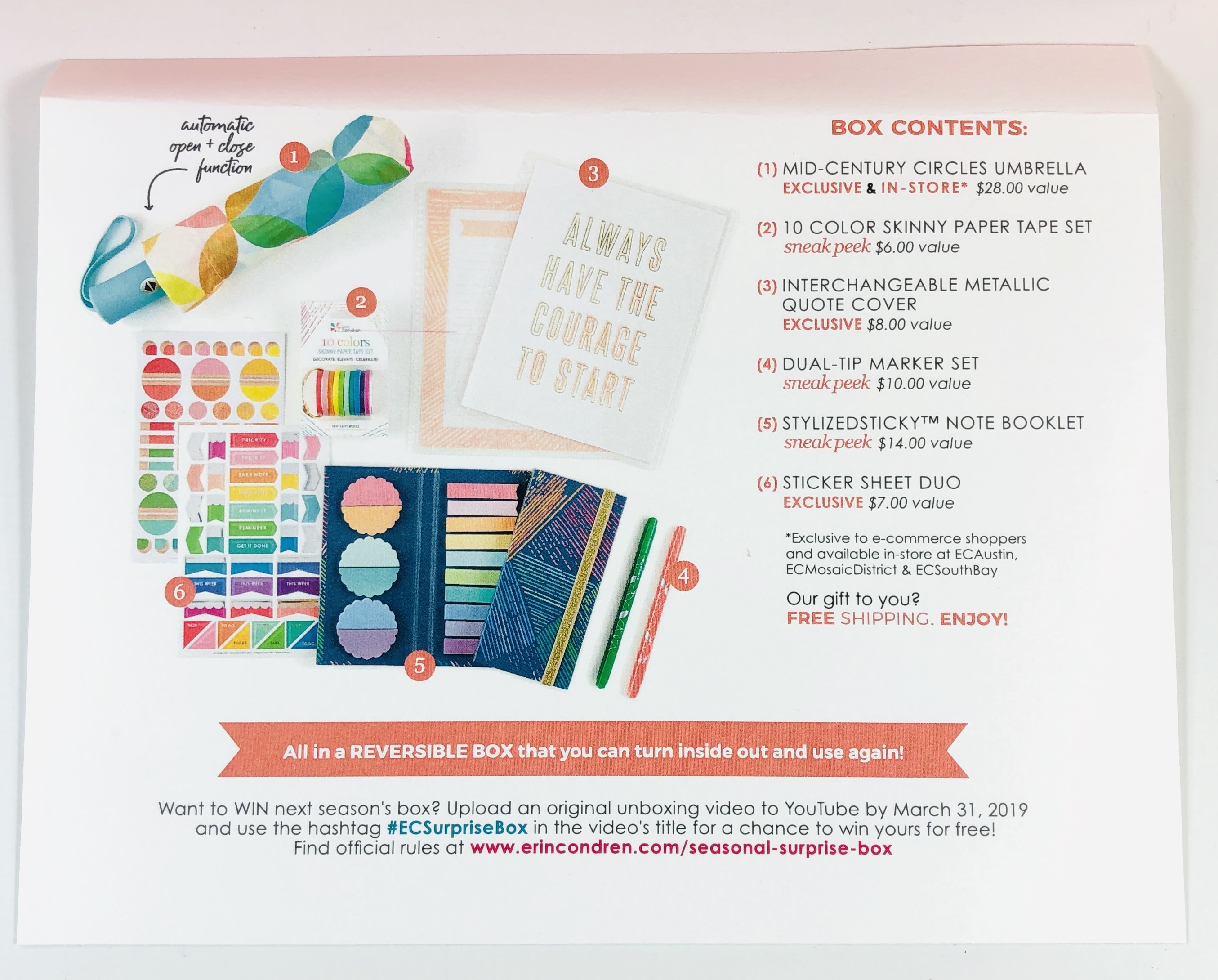 The information card gives you a picture list of all the items included and value. Some of the items may be available at Erin Condren retail locations, some may be coming soon, and others are exclusive to the box.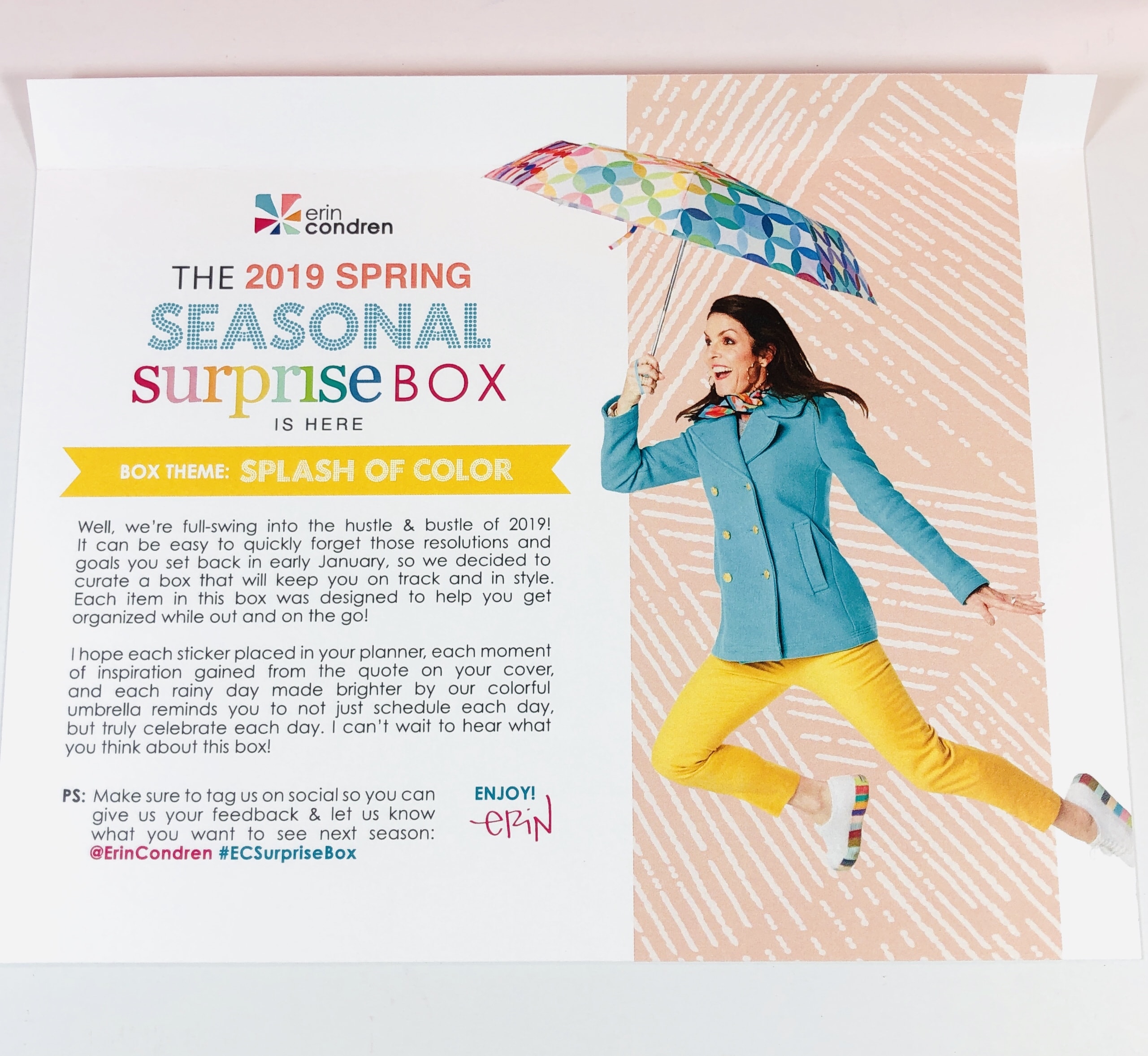 The theme for the Spring Box is Splash of Color!
There was an offer to save on a coiled notebook purchase.
My items were cushioned by bubble wrap.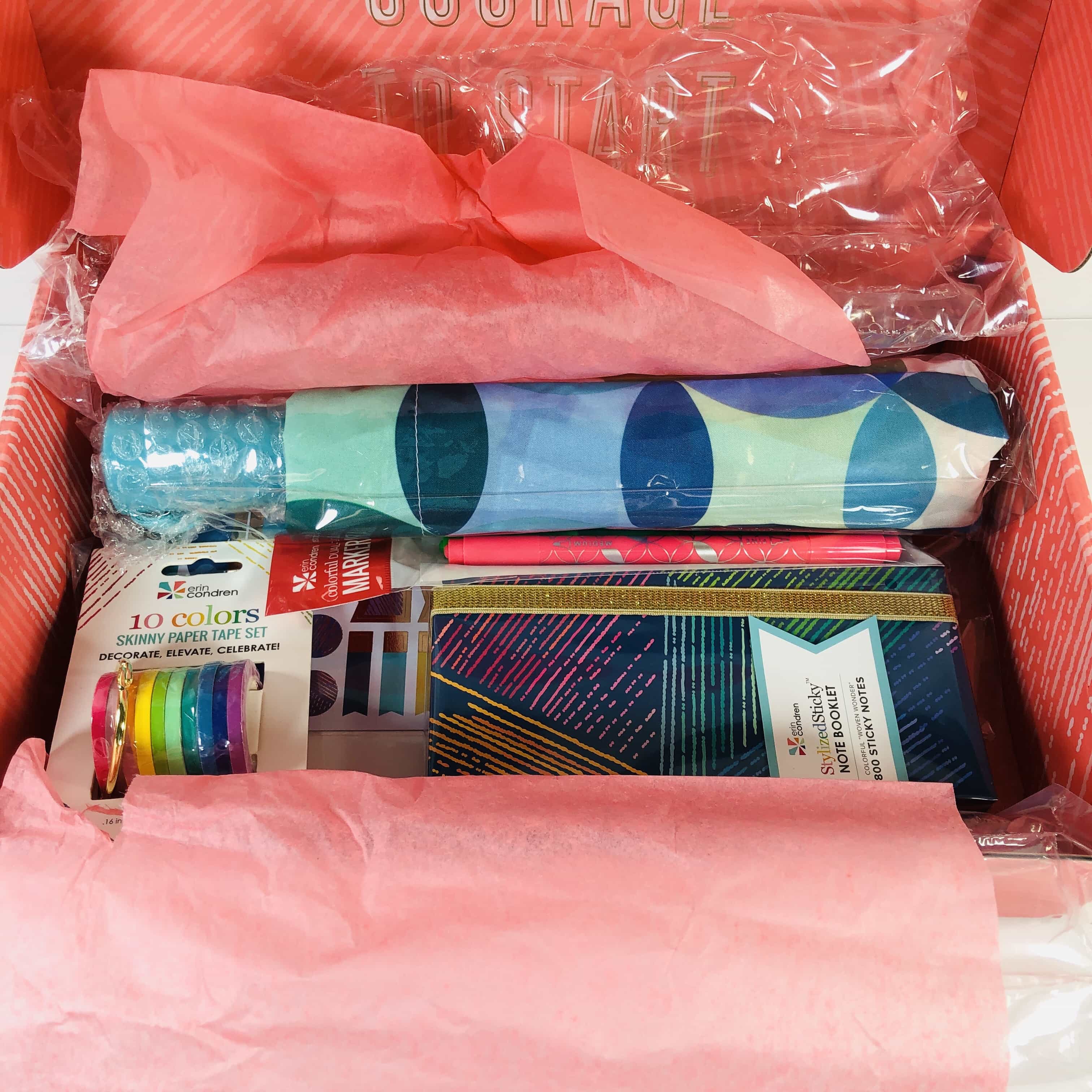 In addition to the main EC site, you can now shop a selection of non-personalized Erin Condren items on Amazon! Many, if not most, are discounted, and they all have free Prime shipping!
Everything in my box!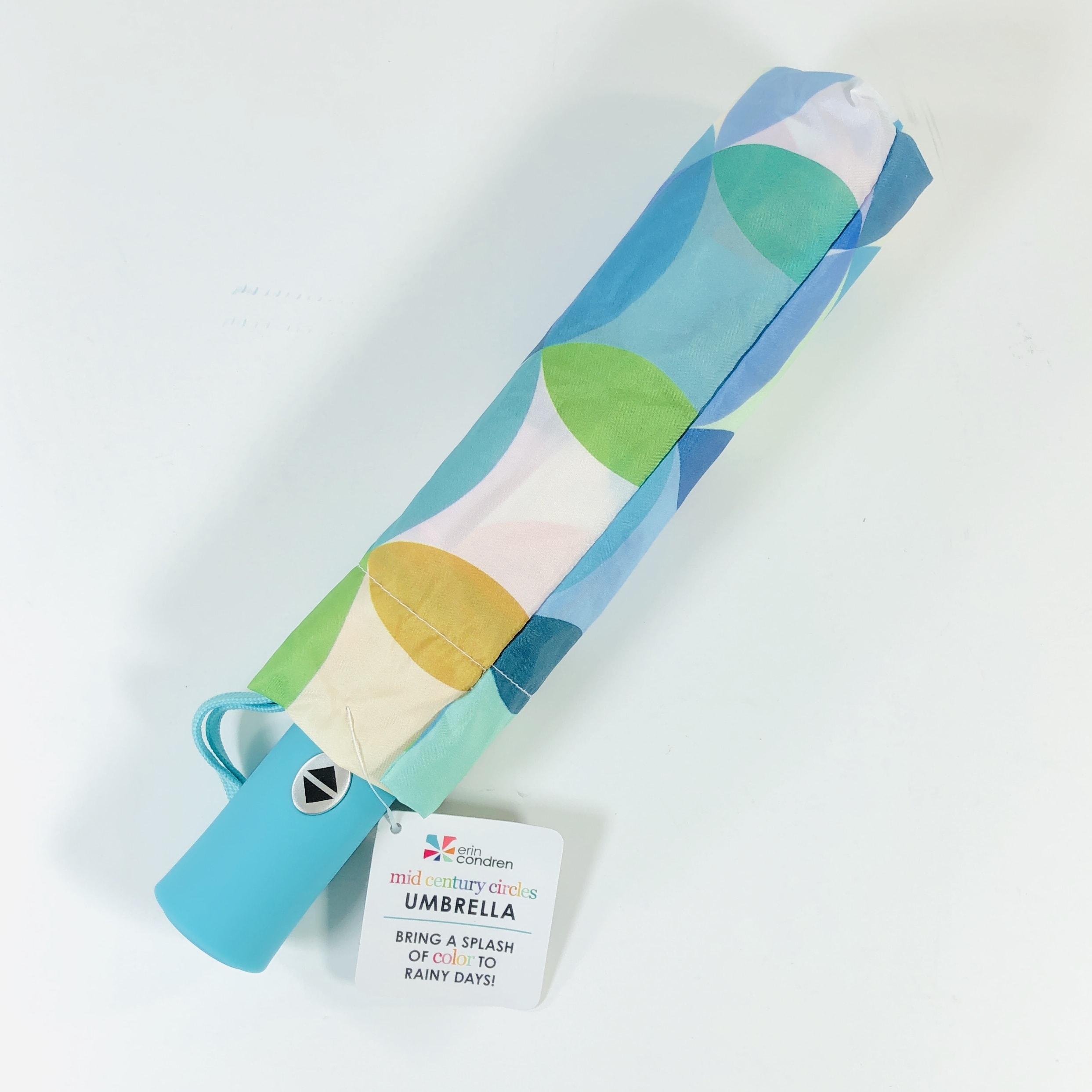 Mid-Century Circles Umbrella ($28) Once I saw this I really didn't care what else was in the box, I was already in love.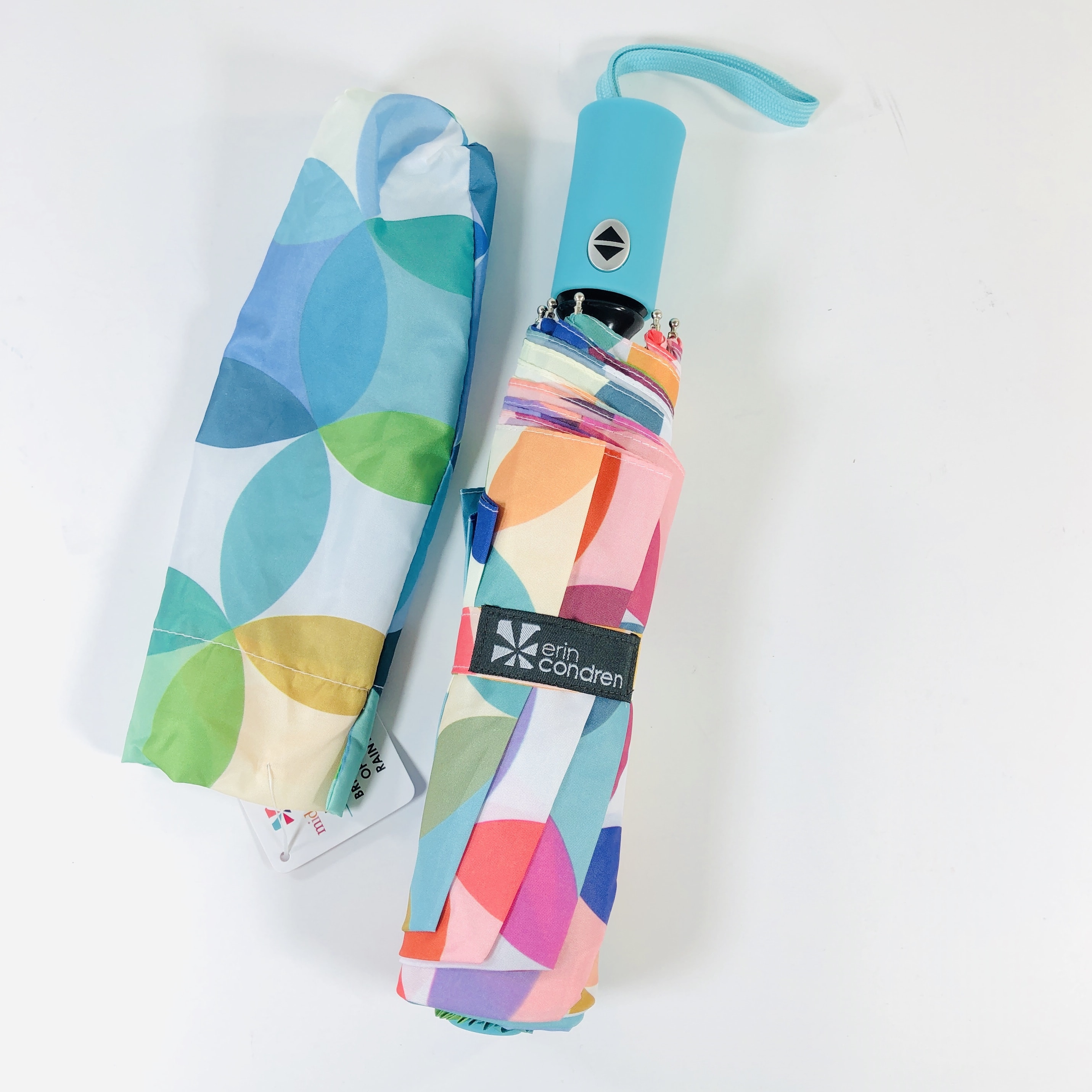 The umbrella came with a colorful cover.
A push button makes it easy to open in seconds.
I love the bright colors, like a rainbow but in a different pattern. I know this will turn any gray day around.
10 Color Skinny Paper Tape Set ($6) comes with 10 different colors for all of your planner decorating needs!
The tapes came with a binder ring.
Just slip them on the ring, close it up, and you are good to go. Each roll is 16 feet long, that's a lot of tape!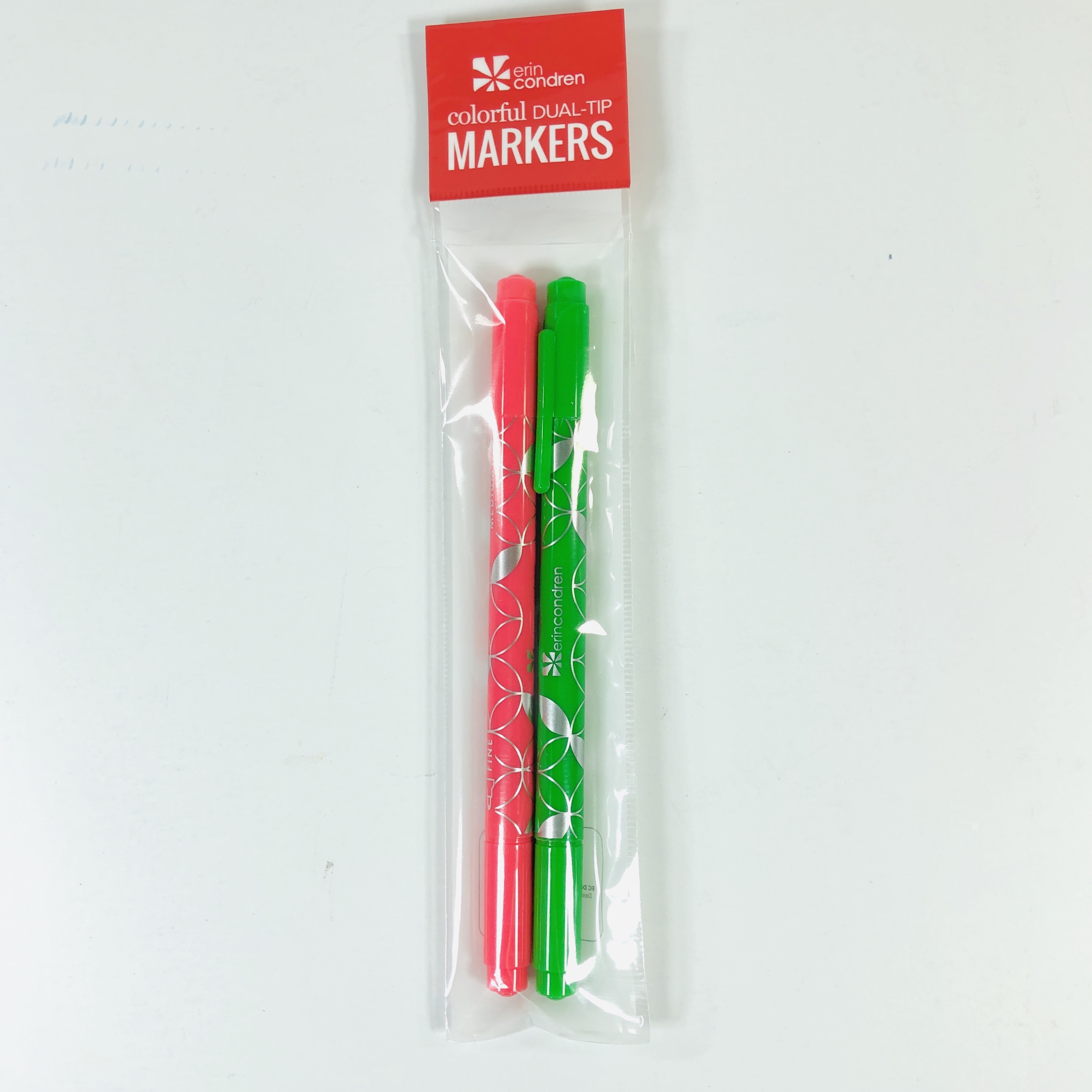 Dual-Tip Marker Set ($10) I really enjoy using the Erin Condren markers. They come in so many colors (they recently added some new sets!) and they won't bleed through the pages.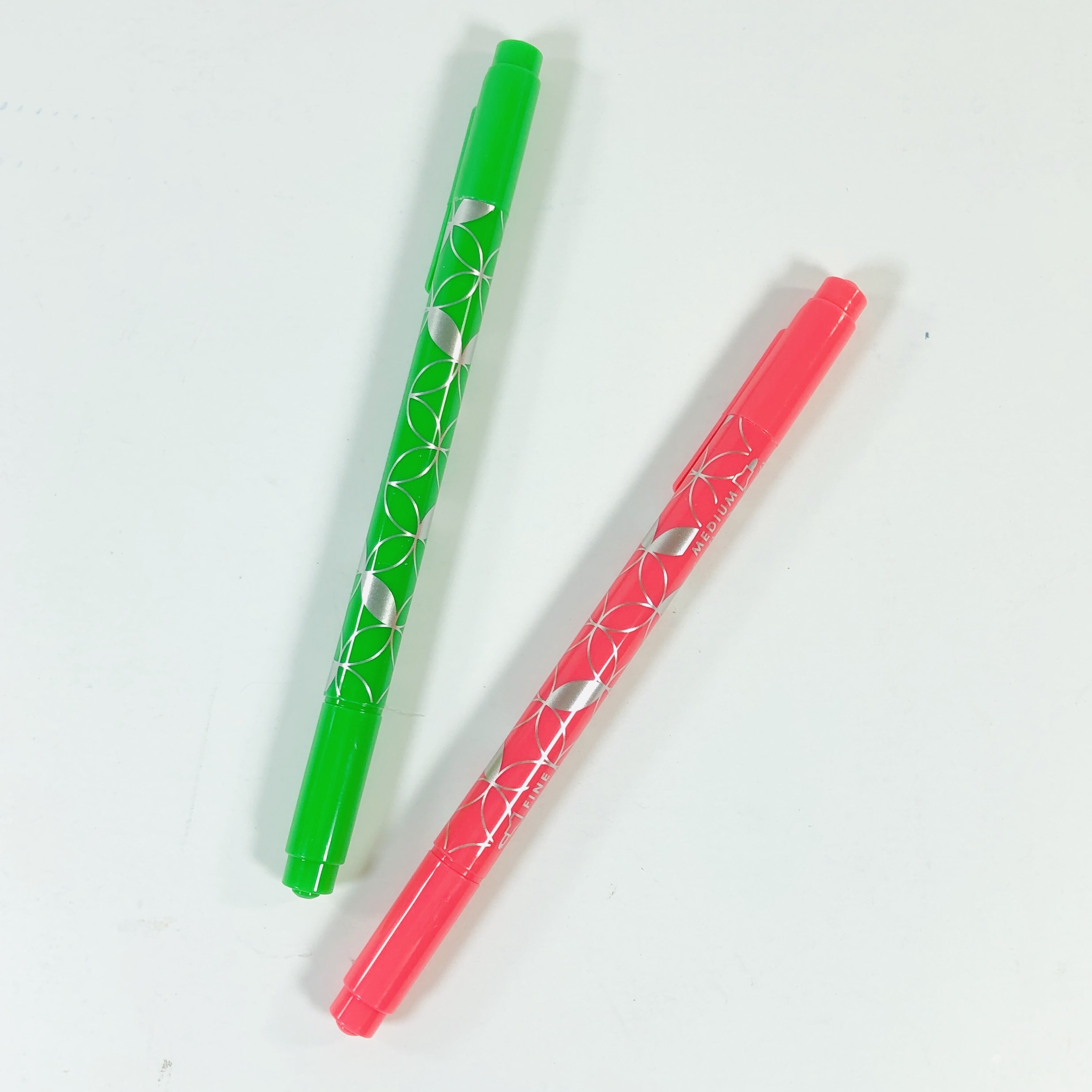 One tip is fine, the other fat, and I always think pink and green go well together.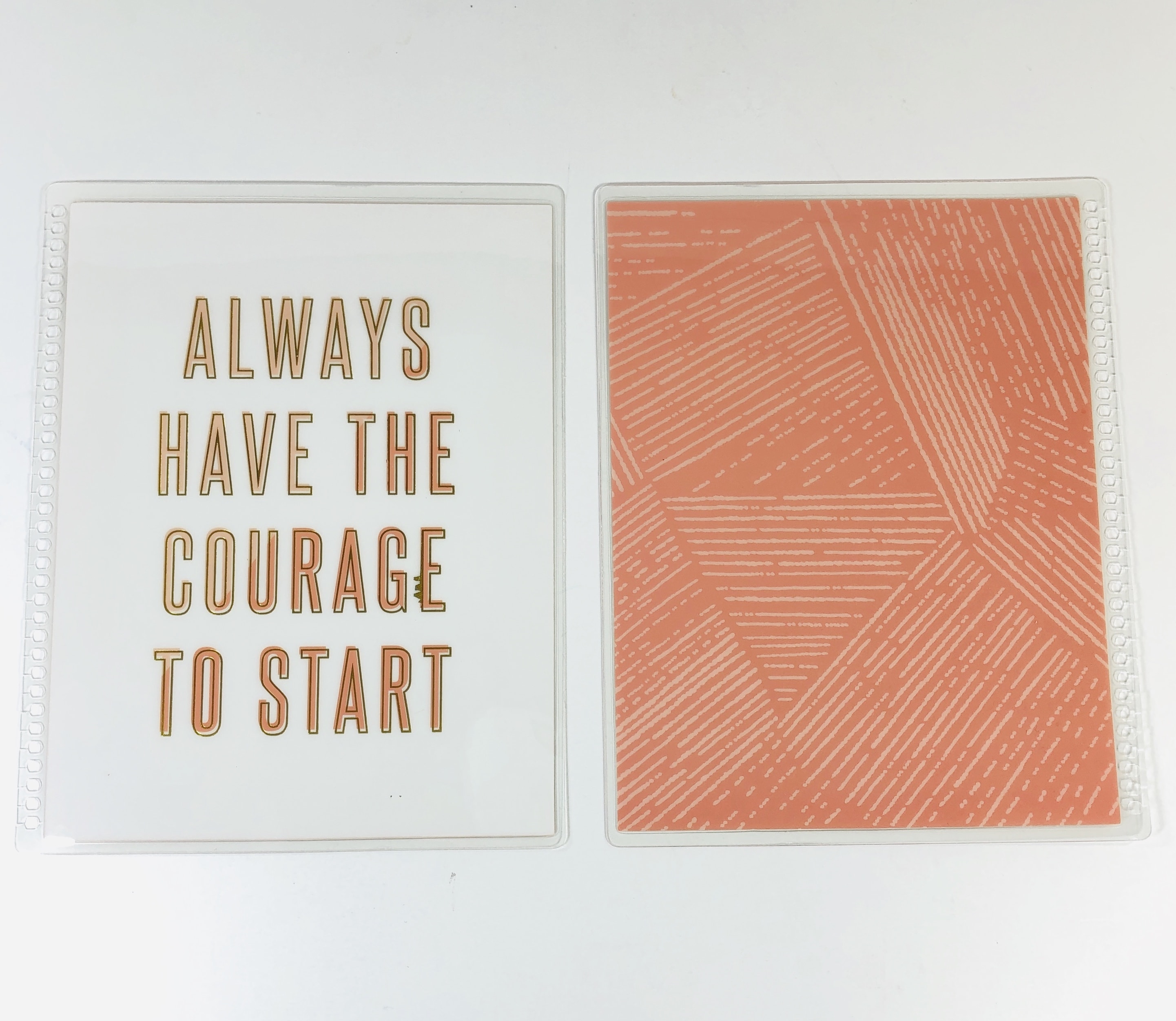 Interchangeable Metallic Quote Cover ($8) Does your planner need an update? You can purchase interchangeable covers to instantly give your planner a makeover. The words on the front are metallic and change with the light. The back cover has slanted lines.
The inside of the covers are mini dry erase boards. One is blank and the other has lines. Keep notes or a to-do list handy and then wipe it off when you are finished.
Sticker Duo Sheet ($7) Two sheets of stickers were in this shipment.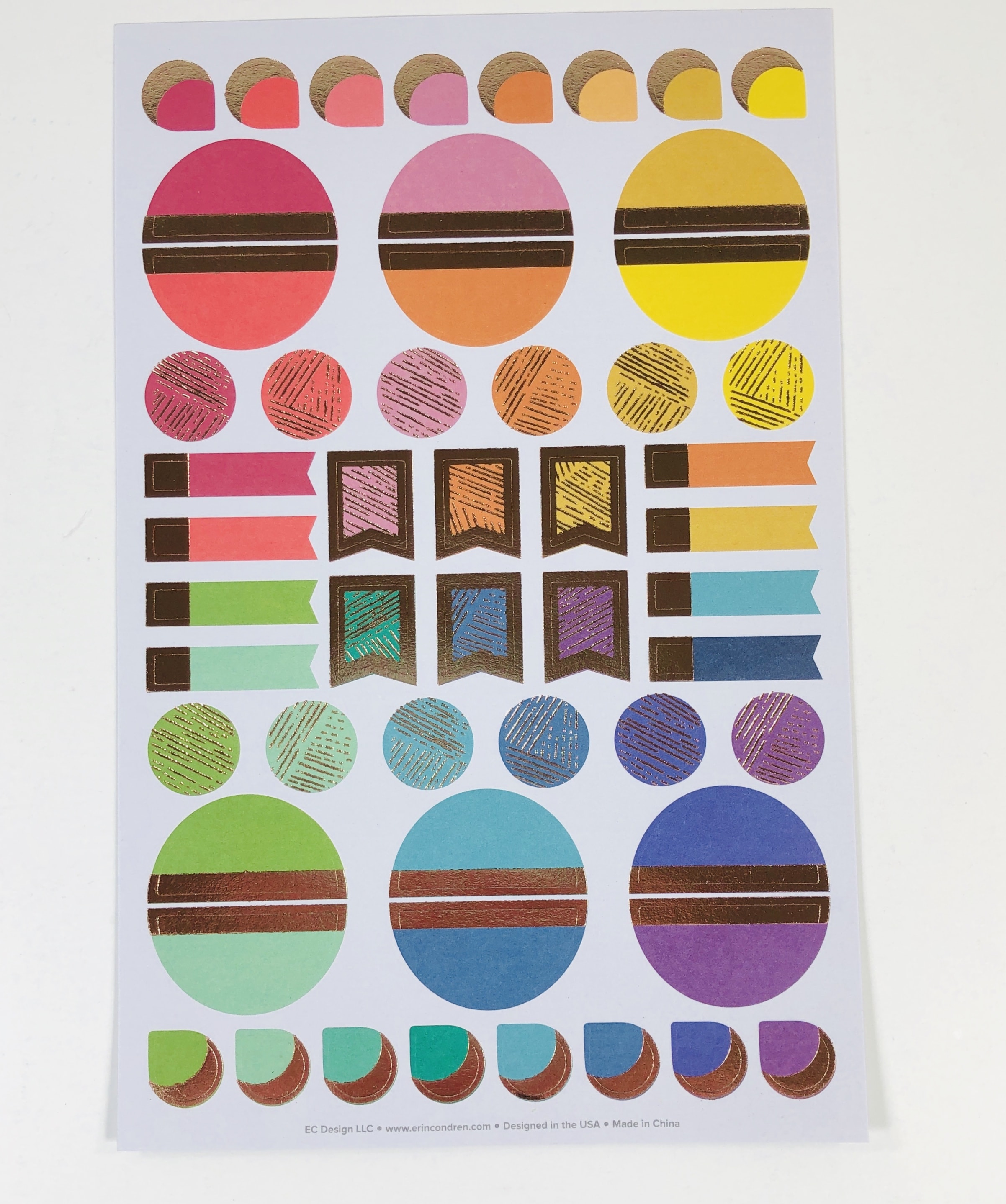 This sheet features bright colors and metallic gold accents. These are similar to traditional paper stickers.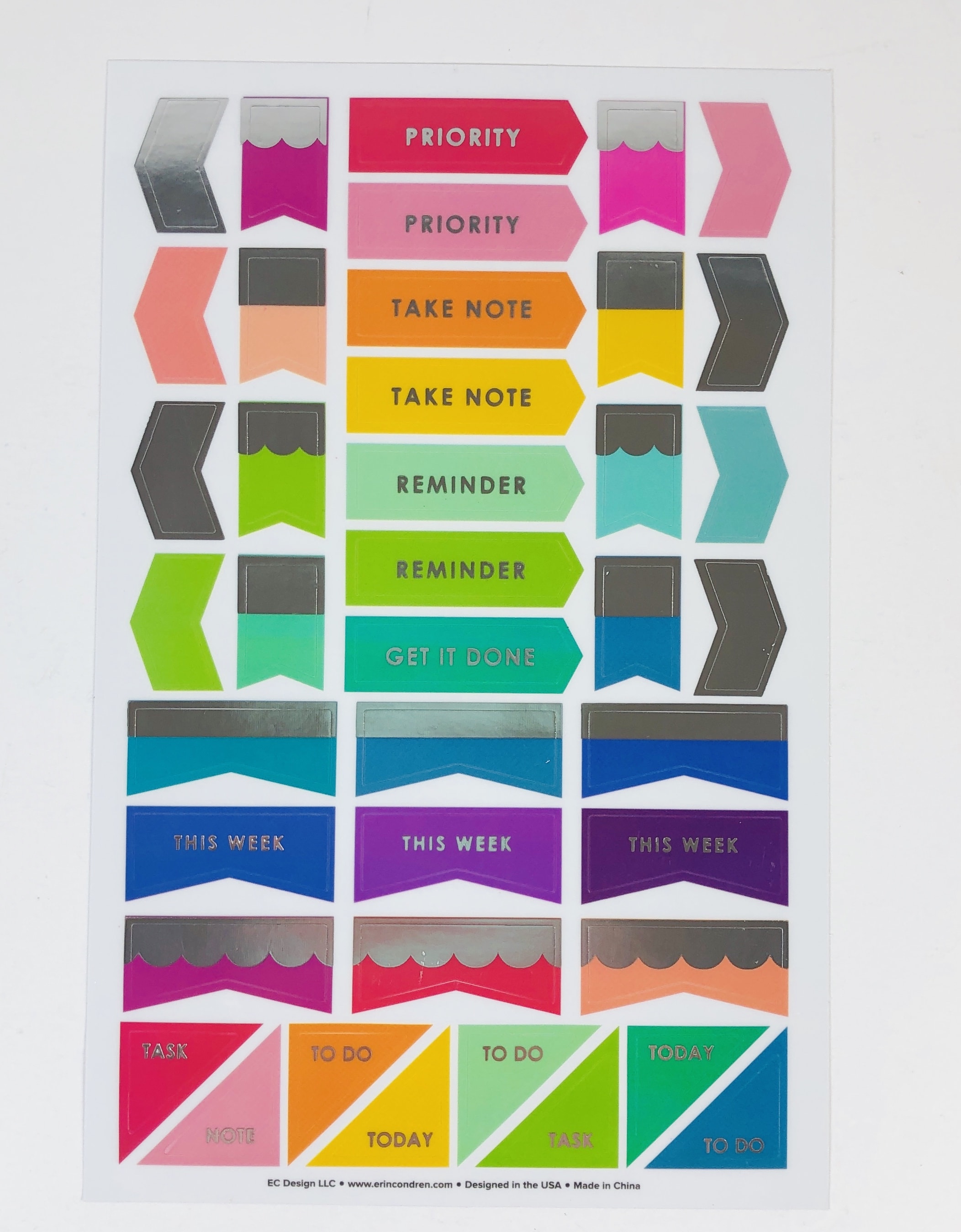 This sheet also features bright colors but with silver accents. These are vinyl stickers and they are not opaque but a little see-through.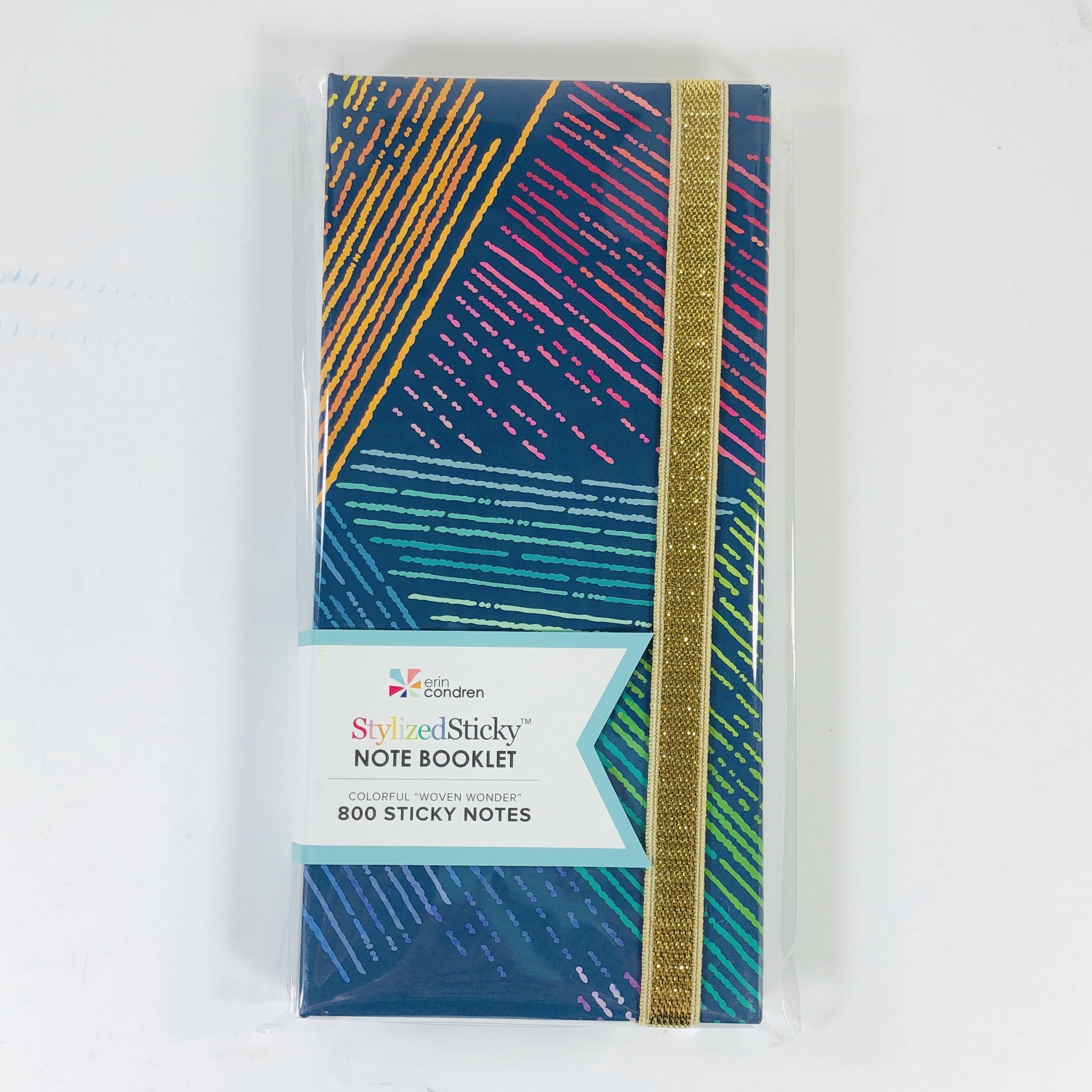 StylizedSticky Note Booklet ($14) has a gold elastic band to keep the book closed when not in use.
Inside I found colorful scallops and flags that can be placed in a planner and written on, or use to mark pages in a book.
As always I really enjoyed the items in my Erin Condren Seasonal Surprise Box! I love rainbow colors and everything in the box was bright and had me smiling. My very favorite item was the adorable umbrella, I needed one and I am so happy with the design. My box had a value of around $73, and I can't wait to start decorating my planner!
What did you think of the box?
Visit Erin Condren Seasonal Surprise Box to subscribe or find out more!