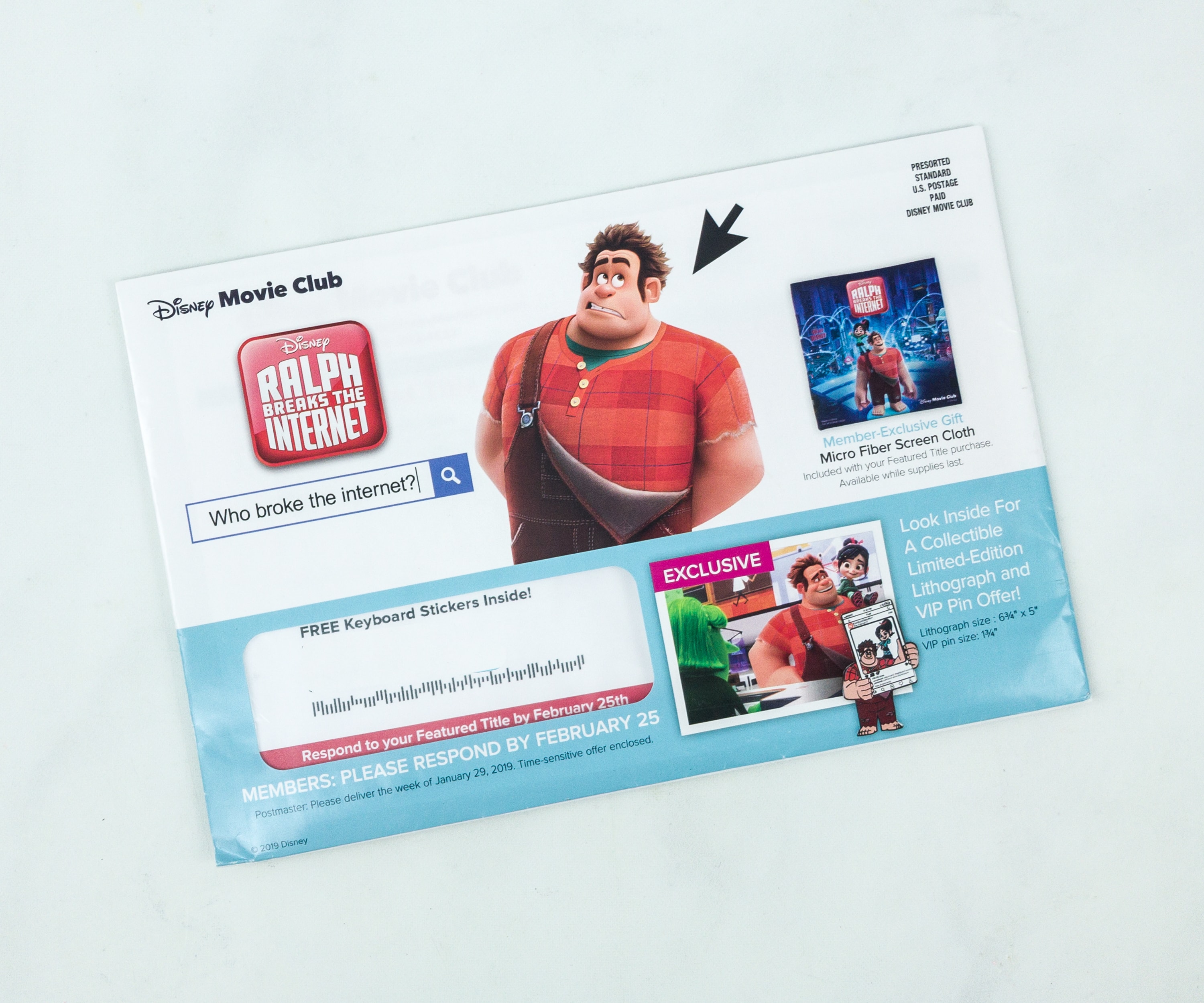 Disney Movie Club delivers the latest (and most-loved classic) Disney Movies for you to build your ultimate Disney Movie library. When you sign up for the trial offer (see below for full details) you can get 4 movies for $1 shipped. Not just Disney you can also get Pixar and Marvel Studios!
The way these subscription works is that you'll get a featured movie title offer that you can accept or decline. If you forget to decline, it will be sent automatically. Just like pick or skip in other subscriptions. Some months have 2 featured titles. We think it's easier to do this online, and you'll get an email too.
The mailer comes with fun extras, like these keyboard stickers!
DEAL: Get 4 movies for only $1! The deal applies automatically, just VISIT AND SUBSCRIBE. Terms & conditions apply. In order to fulfill your Club purchase commitment, you'll need to buy 5 movies at full price.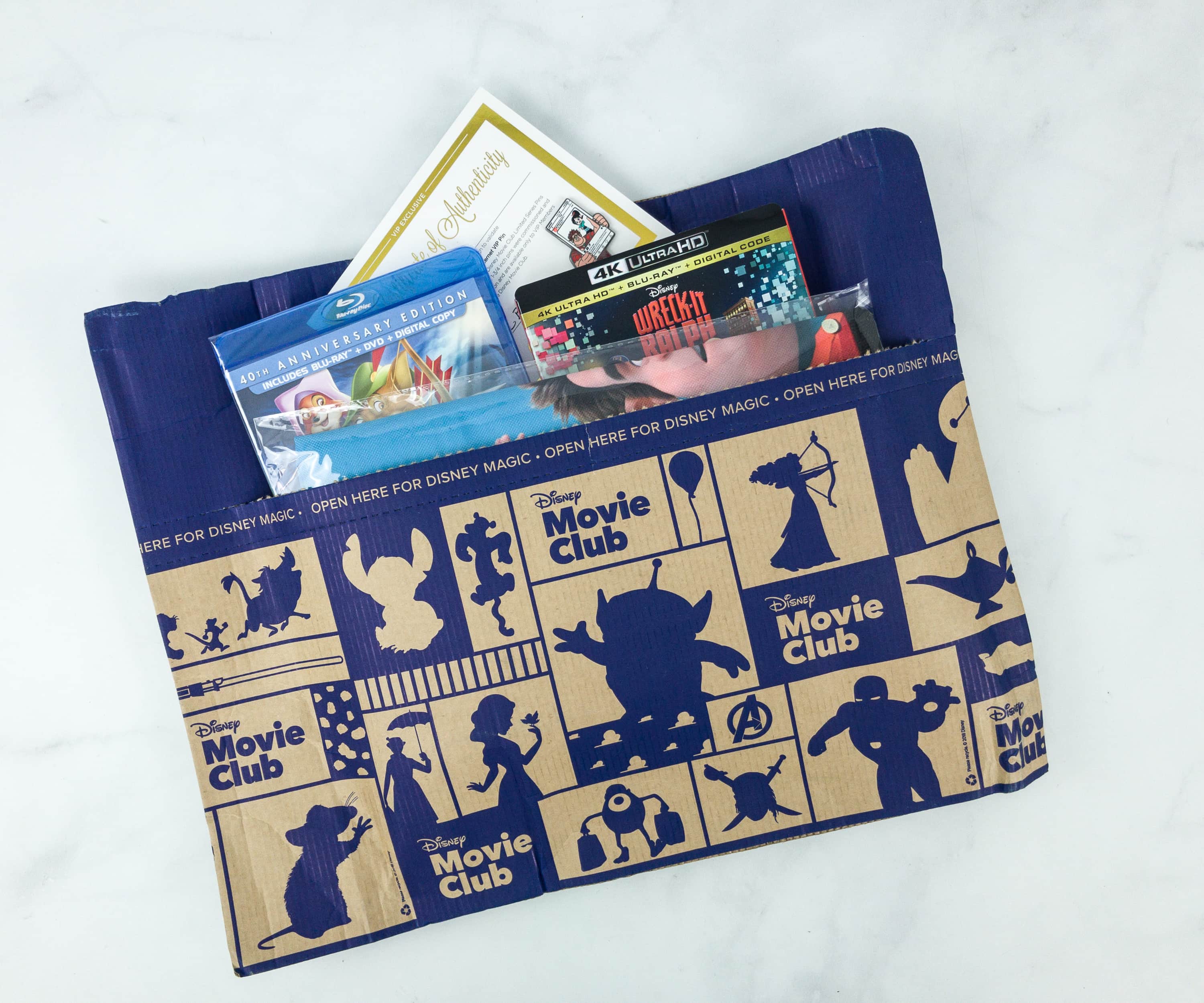 The package is full!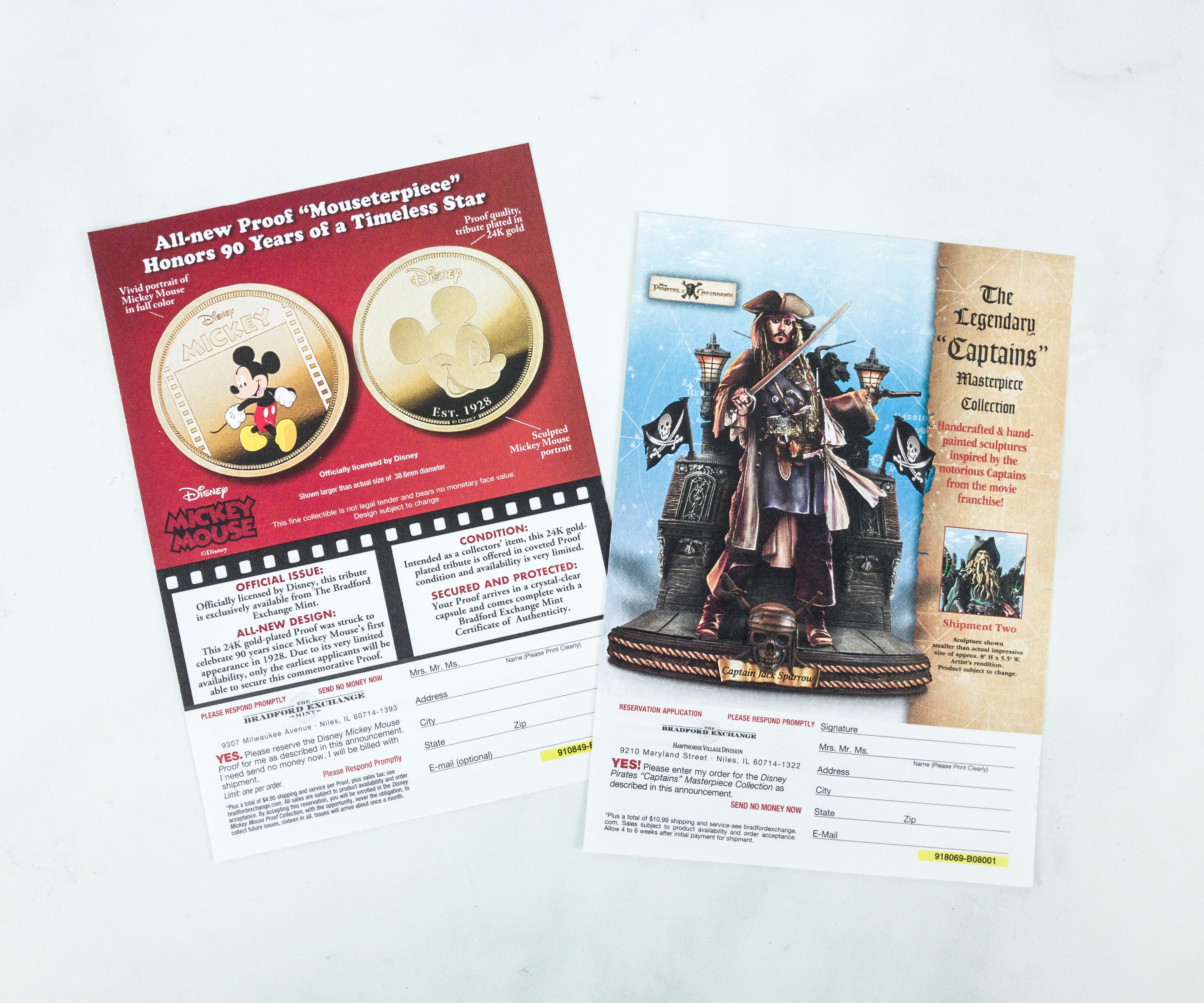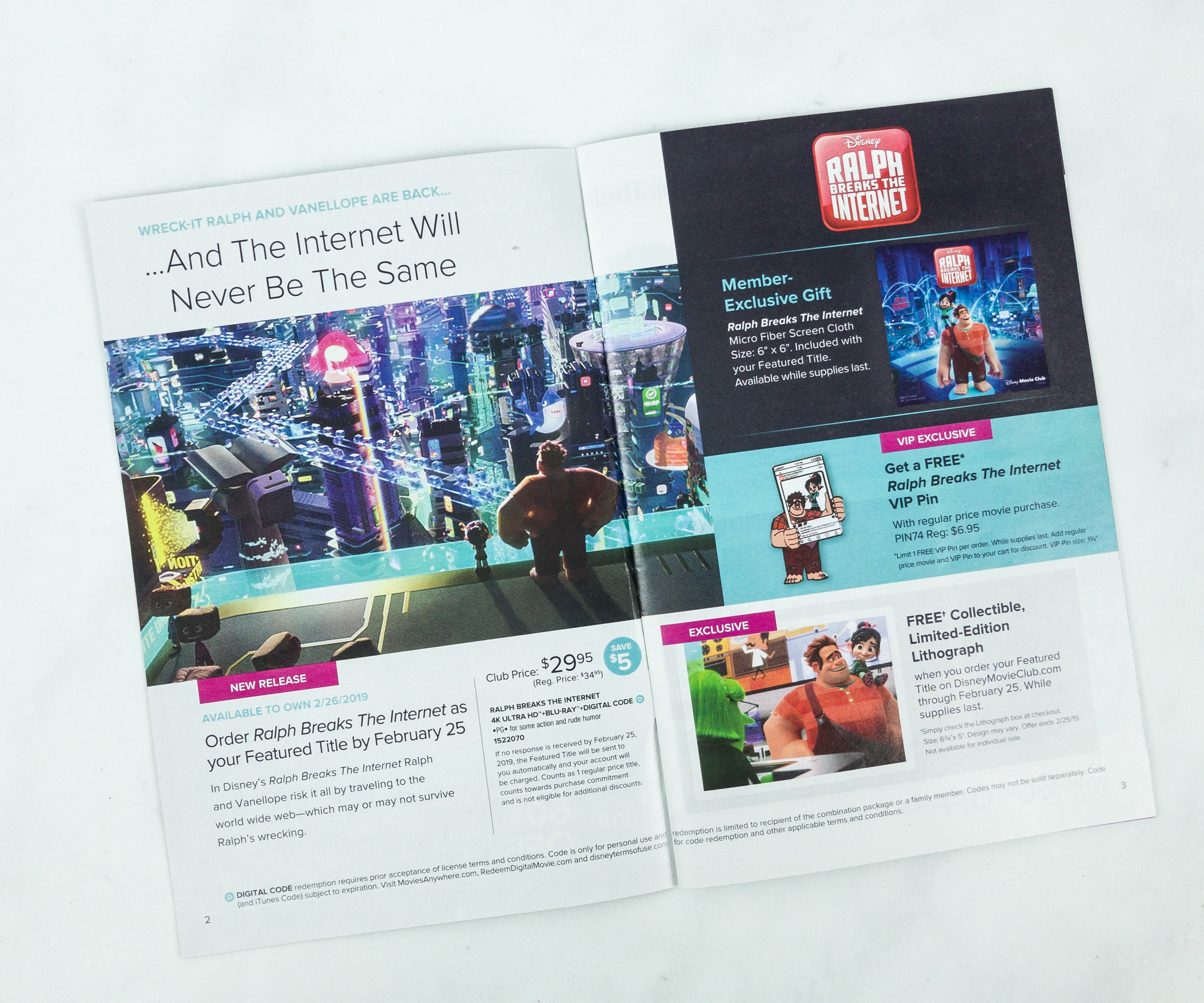 The way these subscription works is that you'll get a featured movie title offer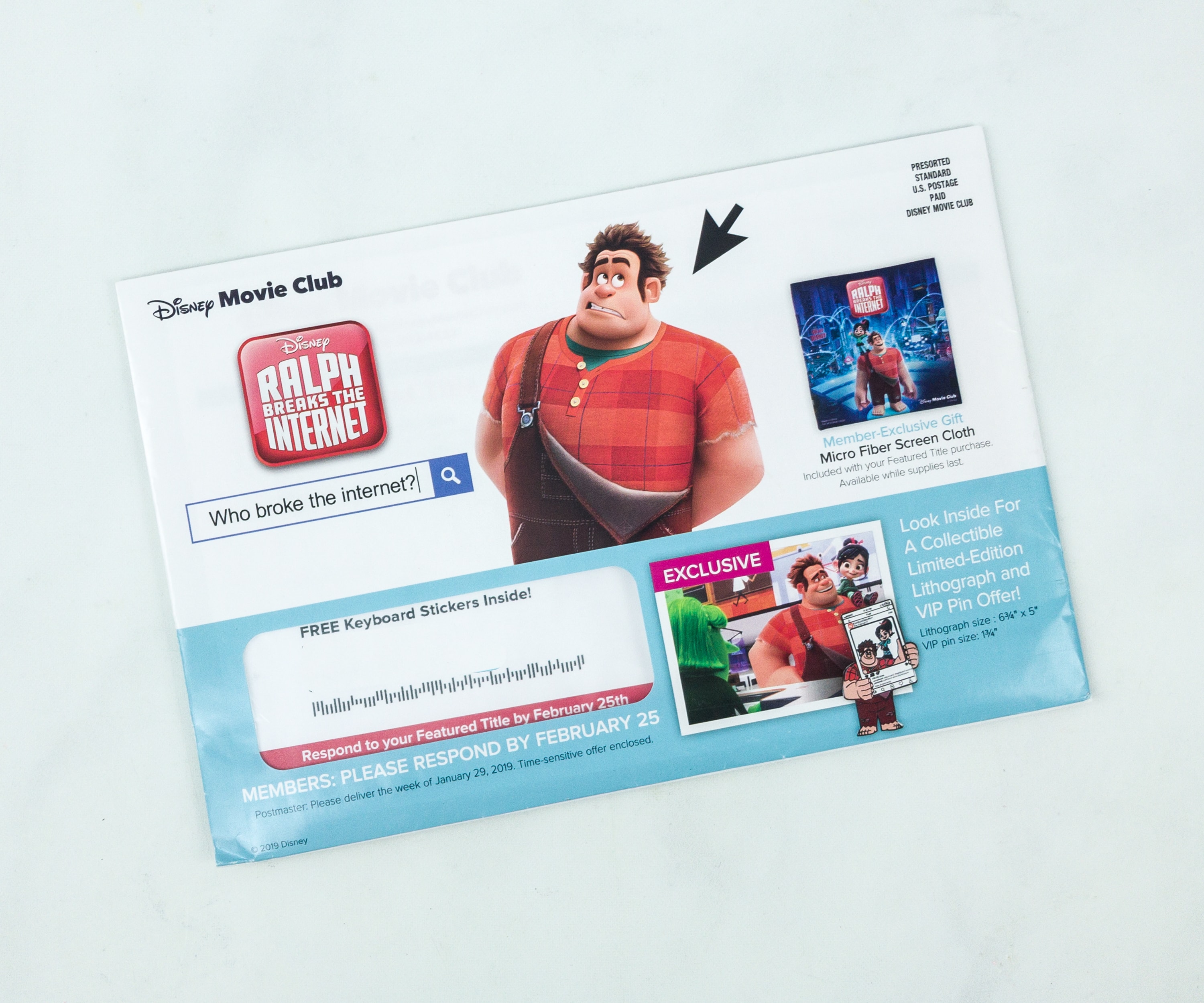 that you can accept or decline. If you forget to decline, it will be sent automatically.
Here's what I've learned – you get the most bang for your buck by skipping months and then going back and getting previous titles. Also once you're a VIP member you can score extra bonuses – like the Ralph pin we got this month. You'll need to add them to your cart before checking out.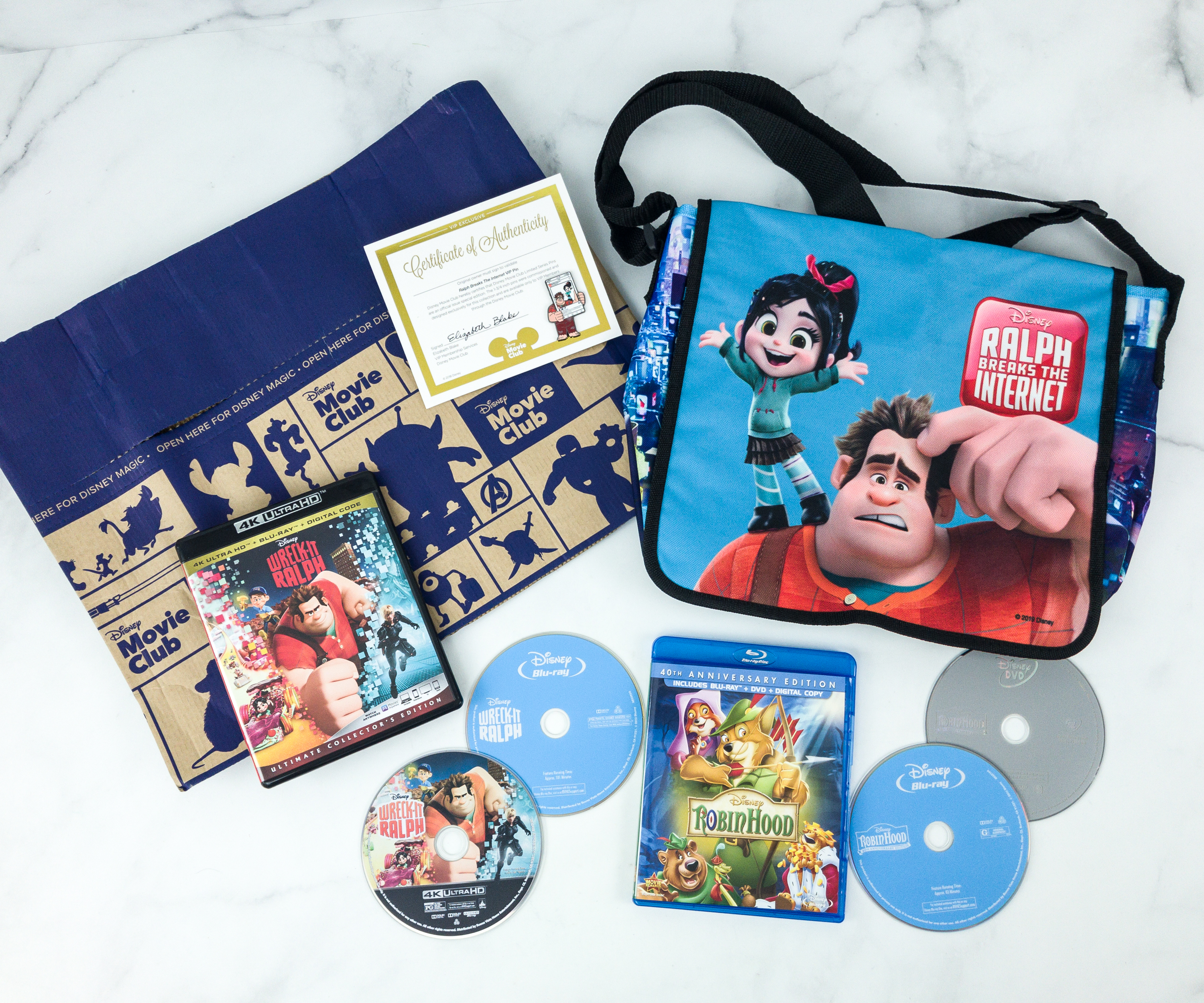 For this month, we got Ralph Breaks The Internet!
Ralph Breaks The Internet VIP Pin ($6.95) Being a VIP member entitles me a pin each time the package arrives, and this month, I got a Ralph Breaks the Internet pin! It also comes with a certificate of authenticity, and it is designed exclusively for this collection!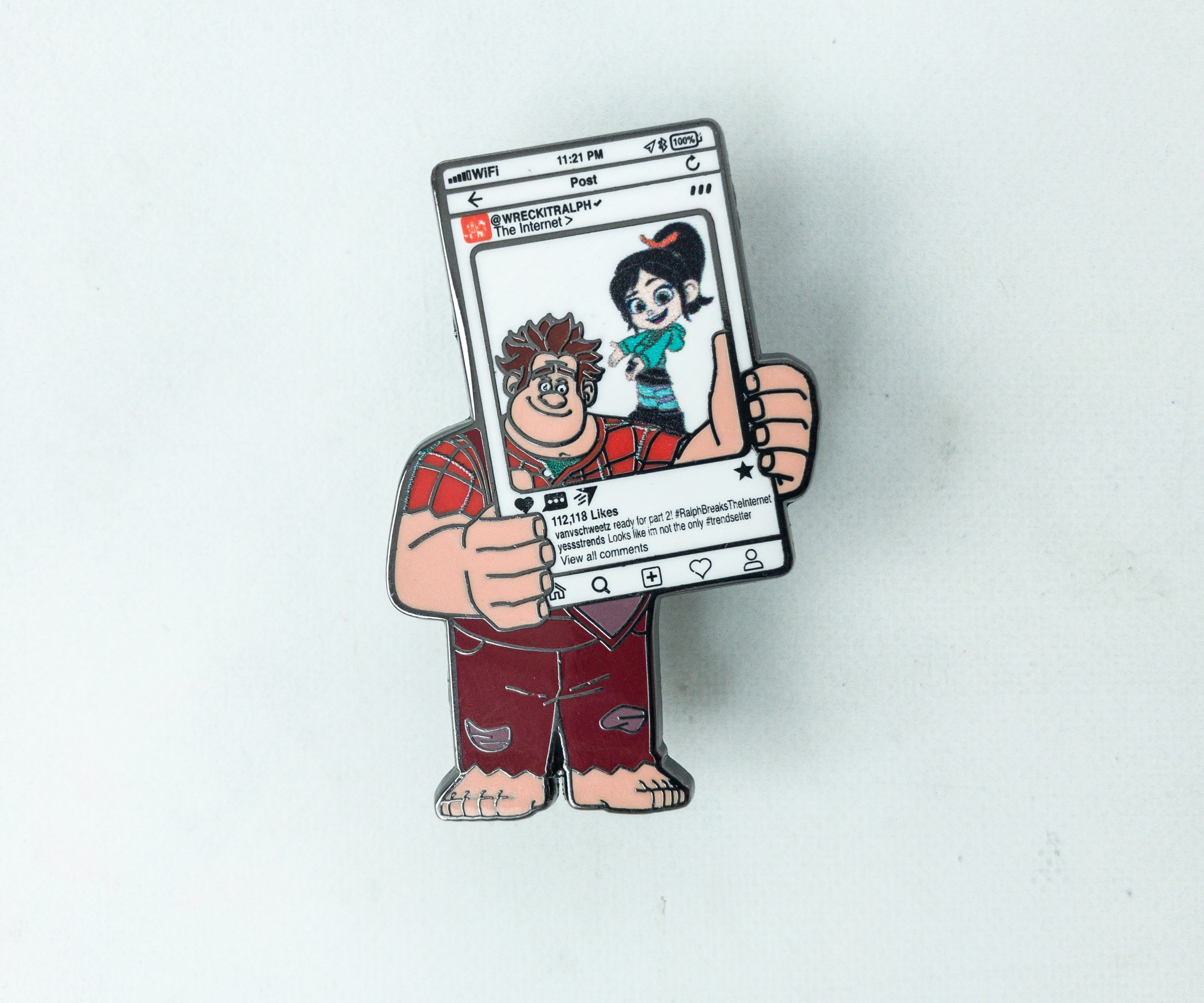 The pin features Ralph and Vanellope. I love how it resembles the popular app Instagram, complete with the username, caption, and even the heart button!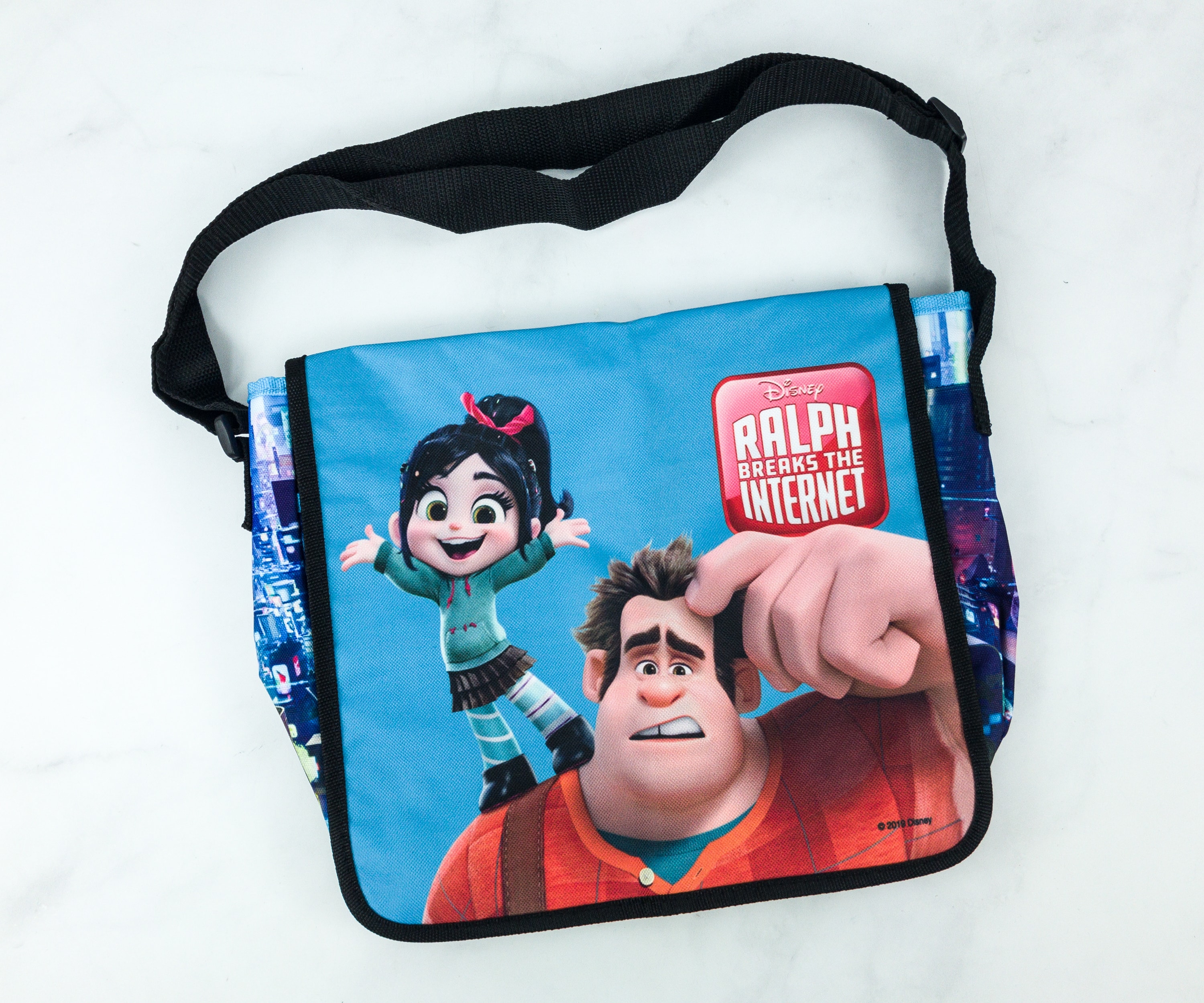 Ralph Breaks The Internet Messenger Bag ($10.98) The next item is also a Ralph Breaks the Internet merch! It's a messenger bag that features a confused Ralph and a happy Vanellope!
We scored it for just $3.98!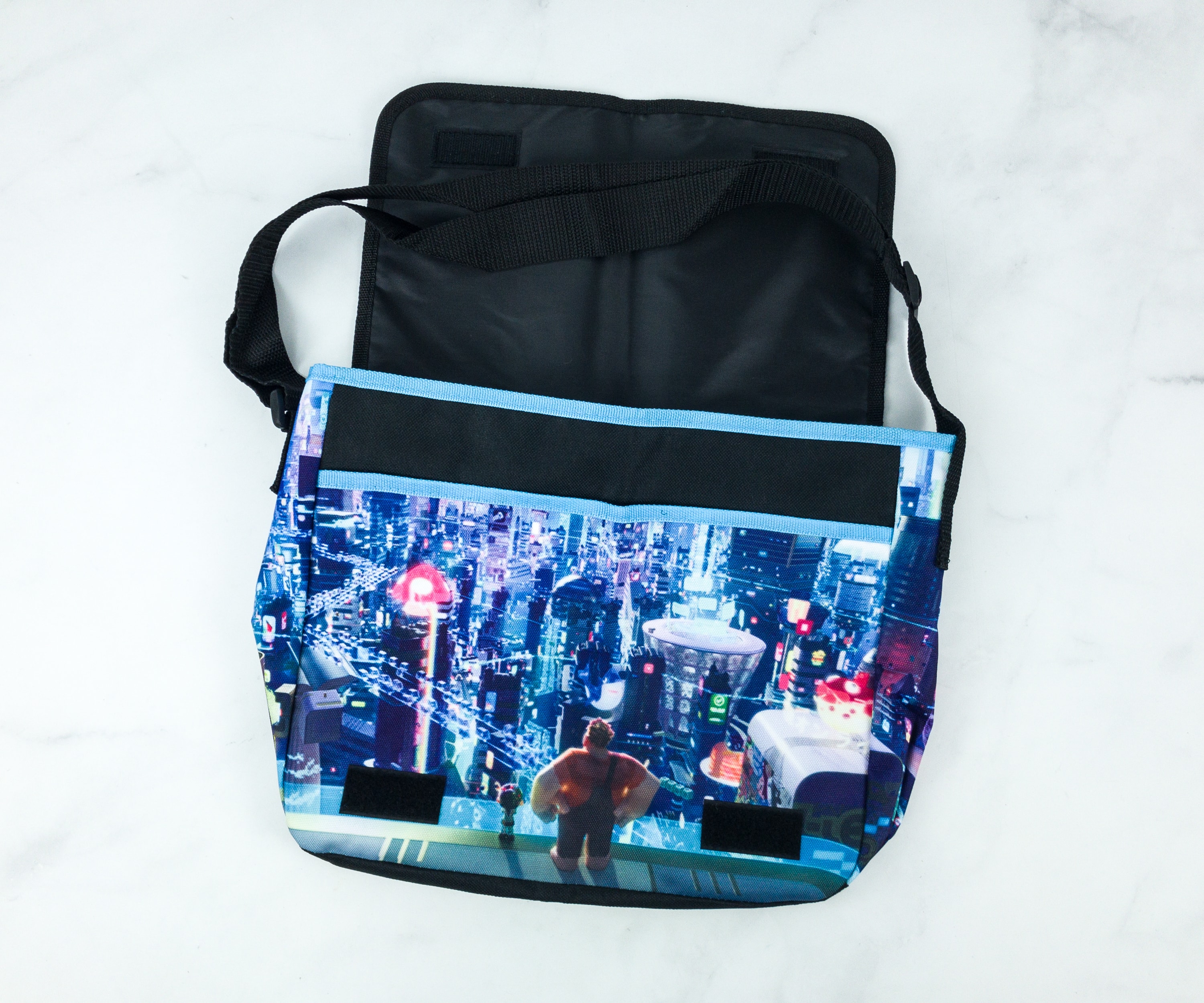 It has a Velcro enclosure to protect all your things inside. Also, lifting the cover flap reveals Ralph and Vanellope looking at the vast World Wide Web. There's another pocket too! That's so cool!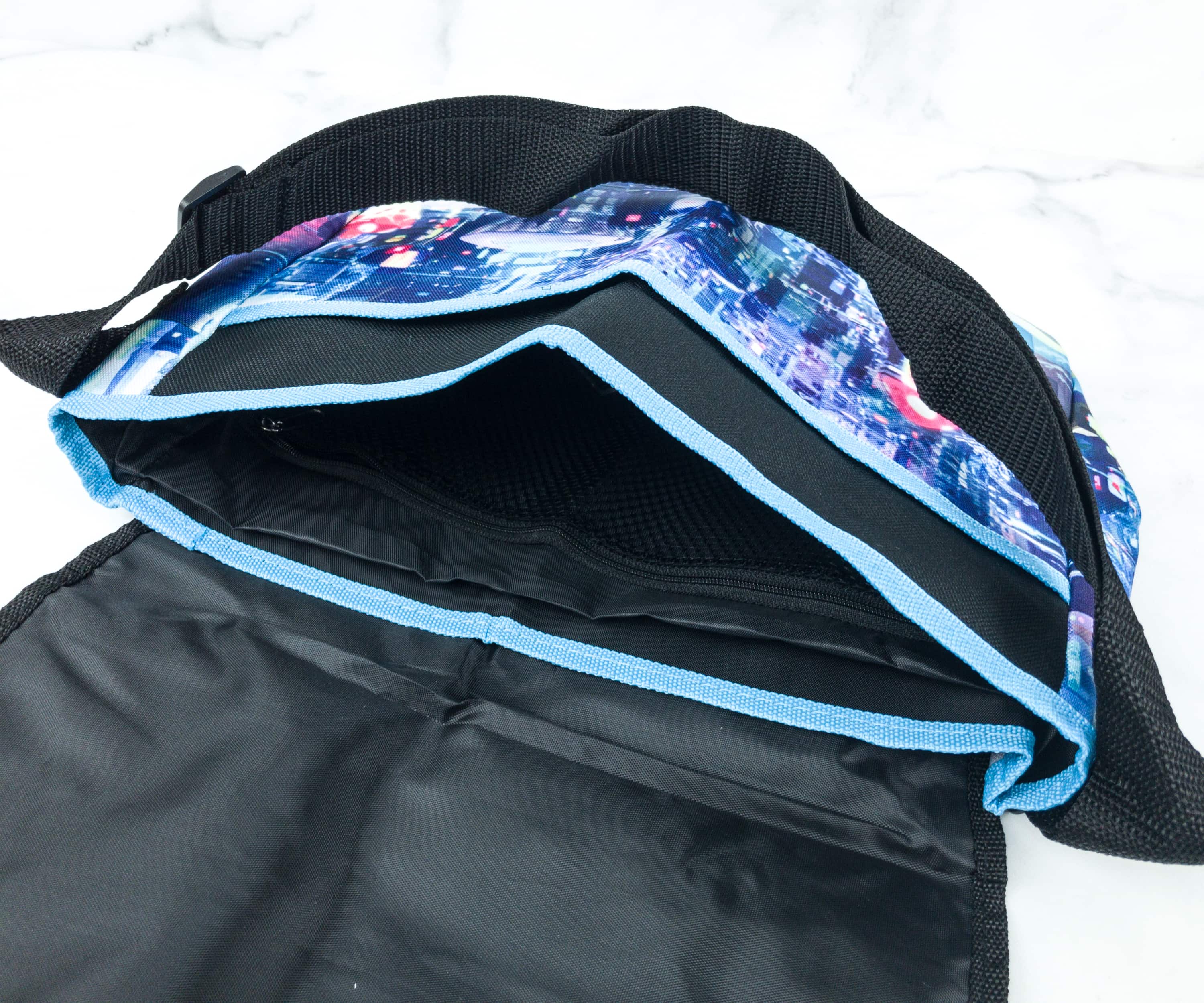 The inside of the bag is spacious and it also has an inside pocket with a zipper enclosure.
It can be a good bag for a day out, or a school bag as it can fit several notebooks and you can put your writing materials inside the extra pockets!
Robin Hood 40th Anniversary Edition ($14.99) The first disc we got is a classic Robin Hood animation from the 70s, and instead of human characters, it features anthropomorphic animals! The story follows the adventures of Robin Hood, a red fox, Little John, which is a bear, and the other inhabitants of Nottingham, as they fight against the lion, Prince John. Also, our fox hero wins the hand of another red fox, Maid Marian.
It's a fun animated version of the popular thief-slash-hero, and it is appropriate for any age because of the colorful characters. The humor is good too, and it is critically-acclaimed.
The ironic theme is that the score is basically an ode to American folk music.  My kids were enthralled – one of their fave bedtime stories is the story of Robin Hood!
Like most of the discs we are getting from this sub, the pack contains 2 discs: a DVD and a Blu-ray disc. They also include a redeemable digital movie code.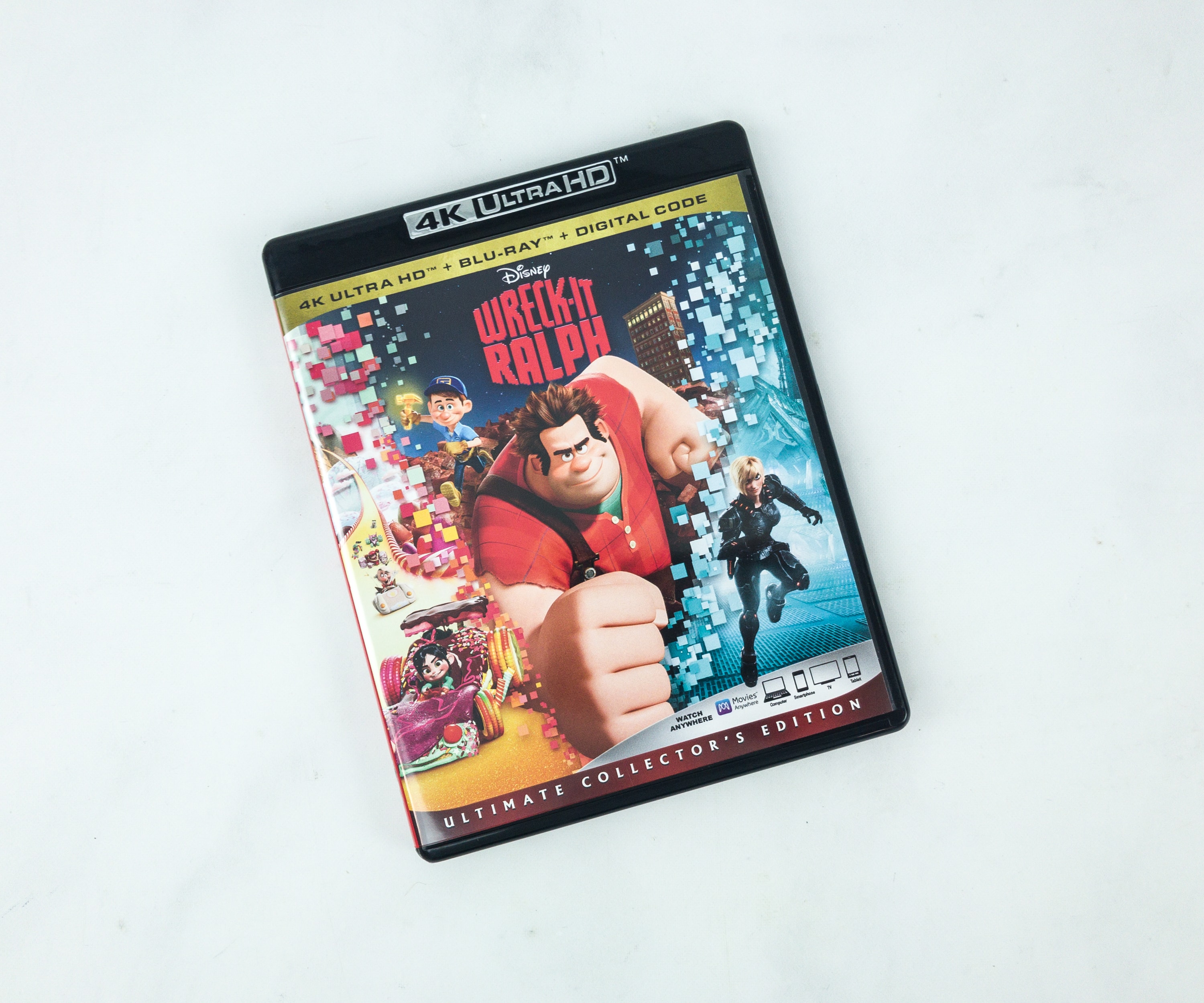 Wreck-It Ralph 4K Ultra HD ($29.99) Wreck-it-Ralph is the prequel to the popular video games-themed 3D computer-animated comedy film before it breaks the internet!
In Wreck-it-Ralph, this is where the dynamic duo Ralph and Vanellope met inside the game Sugar Rush, where Ralph is looking for his gold medal before he goes back to his game while Vanellope wants to join the car race inside the game but isn't allowed to as she was treated by everyone as a glitch. The adventure of the two is really fun, and there is also a good amount of humor that is suited for the kids.

The case contains a 4K Ultra HD disc and a Blu-ray. Also included is a redeemable digital code, so you can play the movie on your PC, tablet, or even on your smartphone.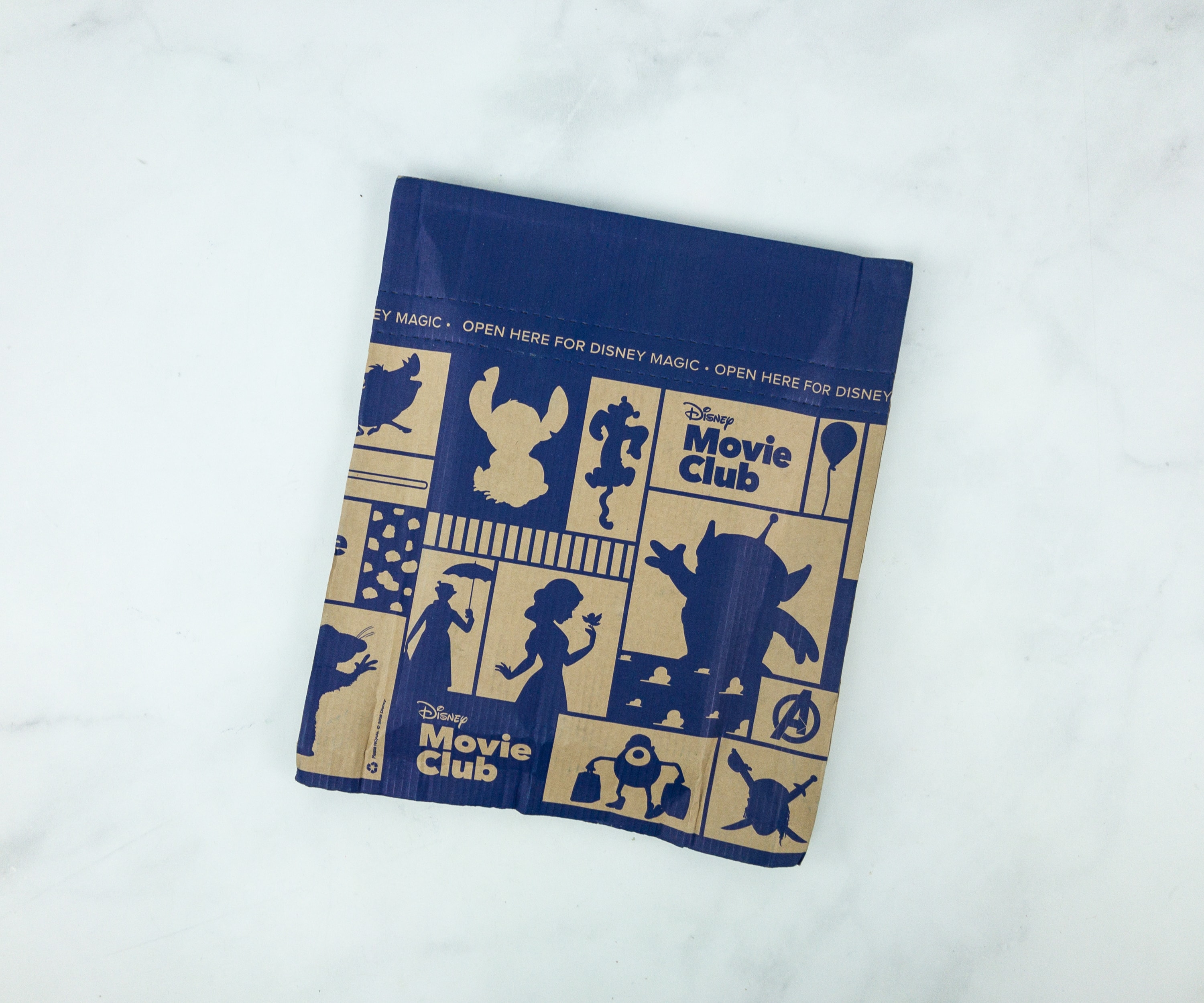 I actually love this cool packaging where we can see some of the DMC's classics!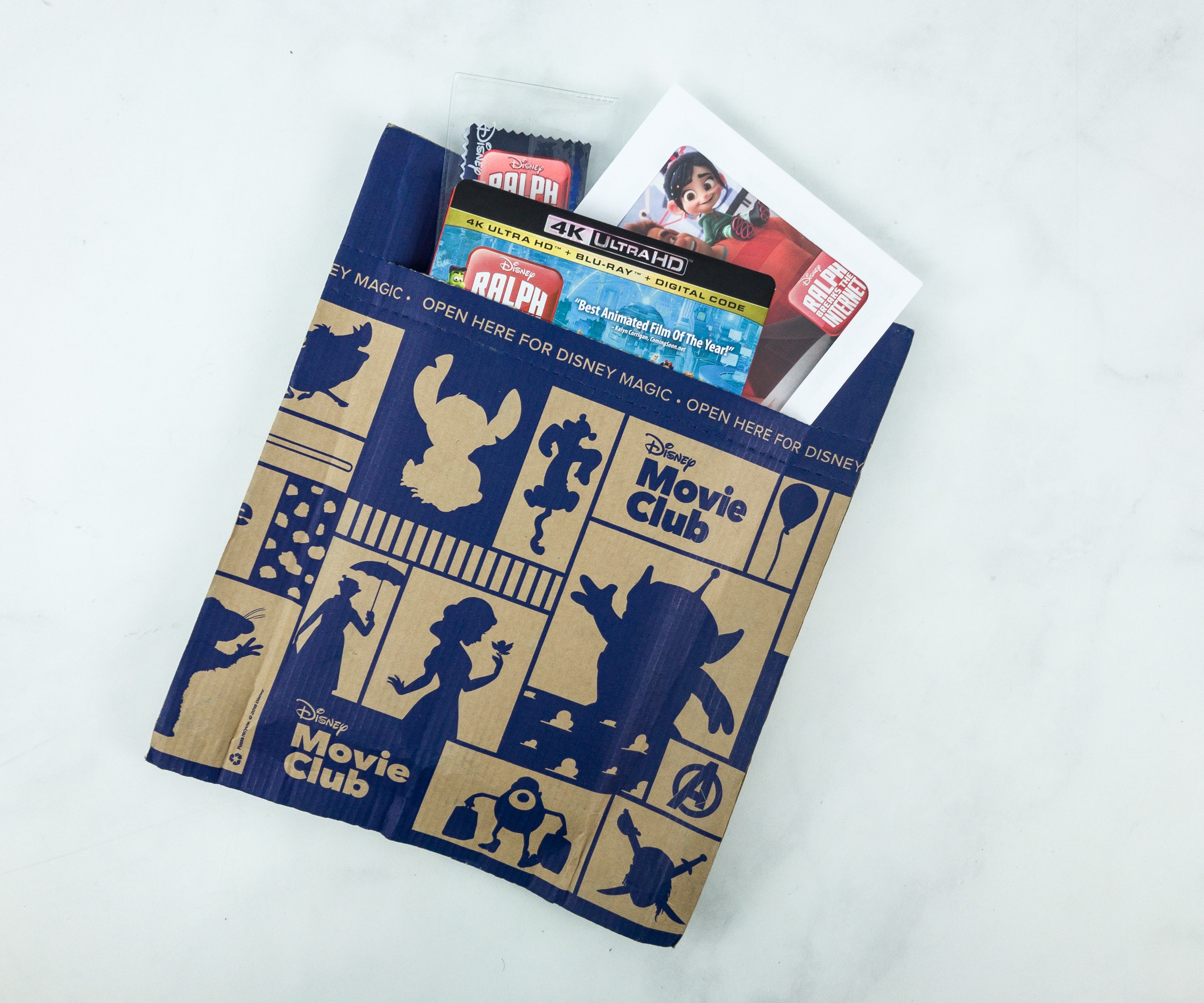 We got another package, and this is movie # 2 for the month of February! Sometimes our order comes in two parts.

As a member of the club, you'll be eligible for special promos and discounts for genuine Disney movies and merchandise, plus other exclusive perks.

Ralph Breaks The Internet 4K Ultra HD ($29.99) The sequel to Wreck-it-Ralph, Ralph finally breaks the internet along with his best friend, Vanellope in search for a new steering wheel for Sugar Rush which got broken during a conflict.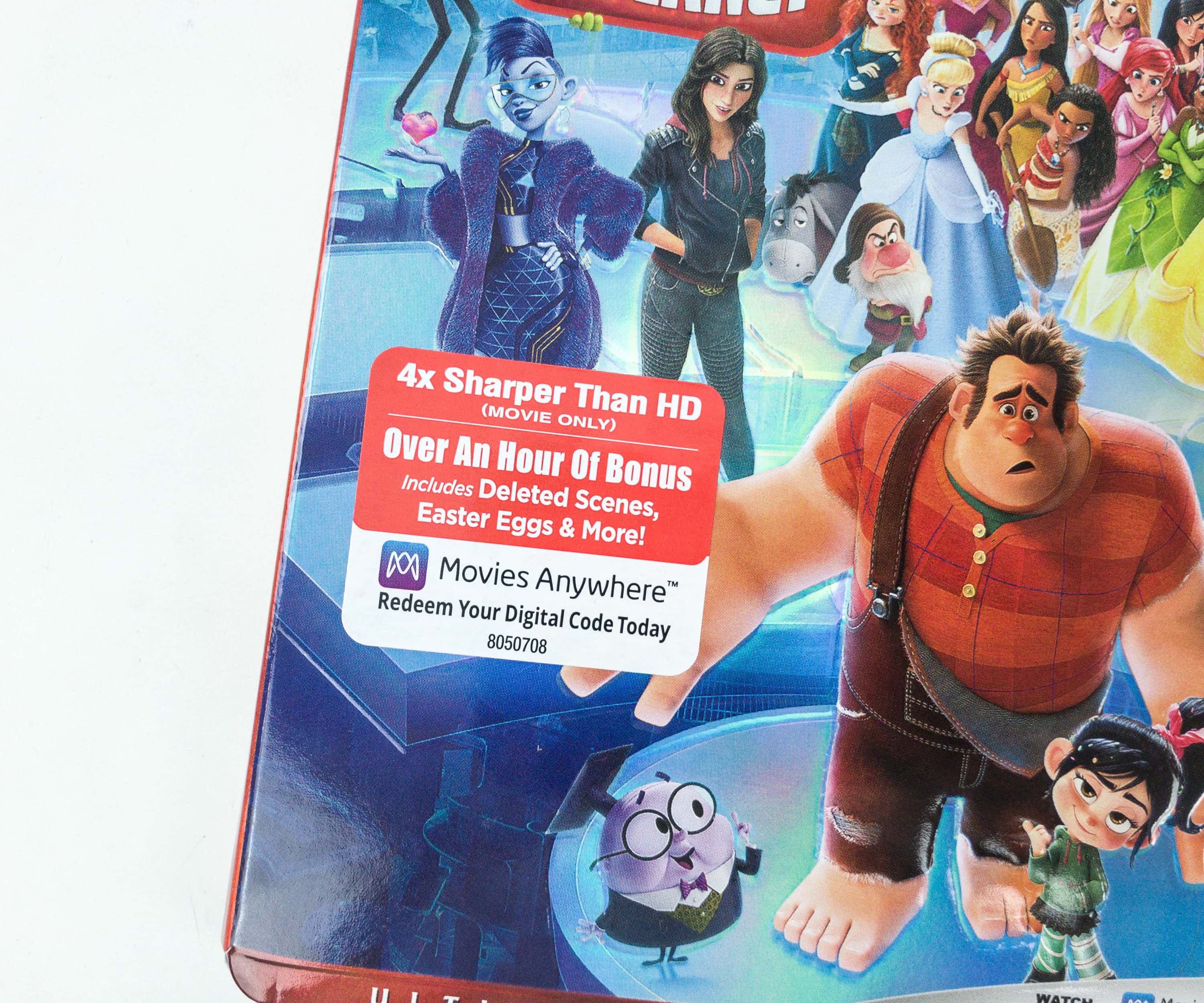 From the discs' case, I can see a lot of interesting characters, and this means the movie is so much fun! Also, they included an hour of bonus that includes deleted scenes, easter eggs, and more!

Ralph Breaks the Internet sounds more fun because they are now on the internet, and there are so much to do in the world wide web.
Ralph also pays homage to some video games and various Disney properties, including their own films, Pixar films, and the Star Wars, Marvel Comics, and The Muppets franchises. The Disney Princesses are in full force too!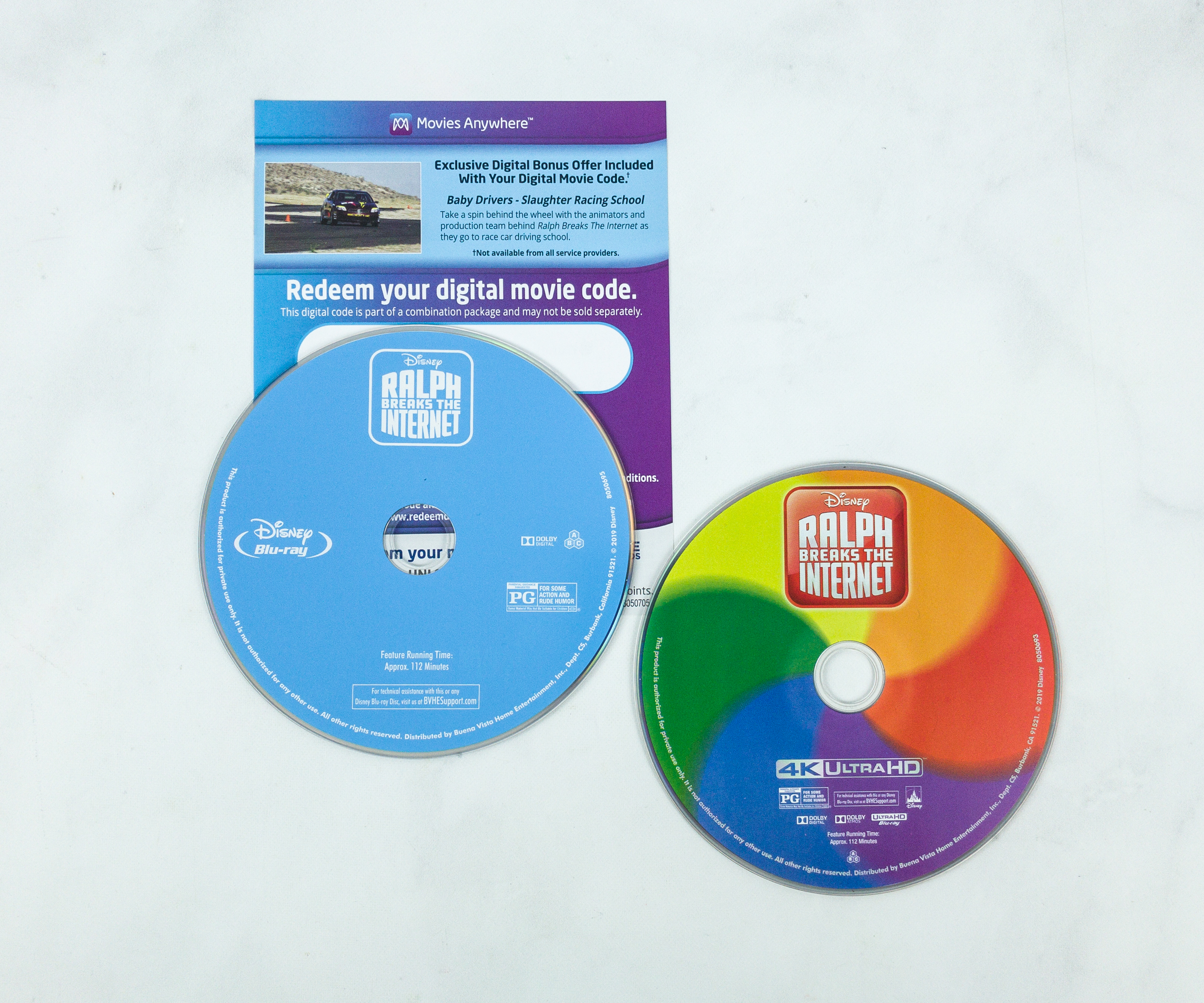 Like most of the discs from this subscription, the pack contains a Blu-ray disc, a 4K Ultra HD, and another redeemable code that we can play on some of our gadgets.
Lithograph ($4.95) Of course, the lithograph that we got this month is in line with the feature film, Ralph Breaks the Internet! It has Ralph and Vanellope sitting on his shoulder.
Each lithograph is an art piece and a part of a collectible series. It is available for a limited time only.

You won't get these if you just let your subscription send automatically, so make sure to log in and confirm your selection and add the lithograph, or decline the month's selection. The lithographs are cool monthly inclusions from this subscription, and I love collecting them! The prints are always fantastic!

We also got this Limited Edition Micro Fiber Screen Cloth.
The screen cloth also features Vanellope and Ralph, they're looking excited to explore the internet! I love how effective this cloth is in cleaning my screen, and I even tried it on my mirror and sunglasses to get rid of those fingerprints!

The package may look small, but it really contains a lot of stuff!
I know that this movie just got released last Thanksgiving, and it's great that I already got a copy of it, and also its prequel, plus another classic animation from Disney! I love this subscription as I get dibs on classic and new Disney animations that my whole family love! Also, there are lots of items in these packages, and we love the bag, the pin, and the screen cloth, everything's useful! Also, I also love that we are getting redeemable digital codes so playing some of the movies are easier with our electronic gadgets! Ralph breaking the internet is fun, and the humor from these movies are great and also somehow, kid-appropriate. The mid-credits for Ralph Breaks the Internet is really funny too (good thing they didn't really show what happened to the bunny or it'll haunt us forever!).  We are so looking forward to the next titles we'll be getting, and what favorites we are going to get next! Meanwhile, my kids have Ralph Breaks on massive repeat. What a hit!
What do you think about this month's movie picks?