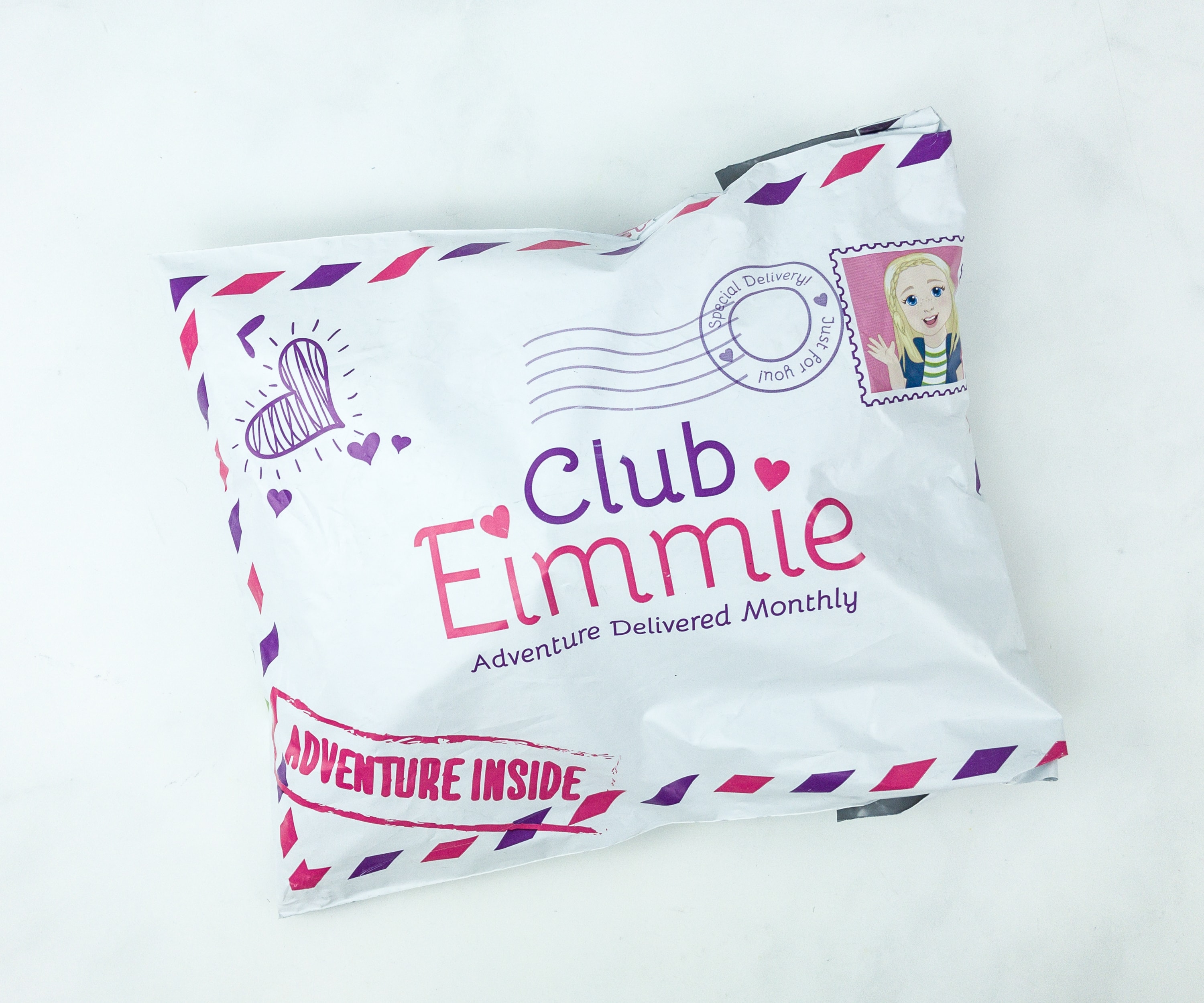 Club Eimmie is a monthly subscription for 18″ dolls with fun clothes and accessories. Playtime Packs are themed packs that contain accessories for your doll, from mini stuffed animals to clothes and accessories for the dollThe box aims to provide little kids with a real toy that can help them become more imaginative without the need for plug and play devices..
This is the review of a Playtime Pack!
Your very first Playtime Pack will include your choice of outfits, a cozy PJ set with slippers and eye mask, instructions to redeem a free hairbrush and a $20 gift card to eimmie.com!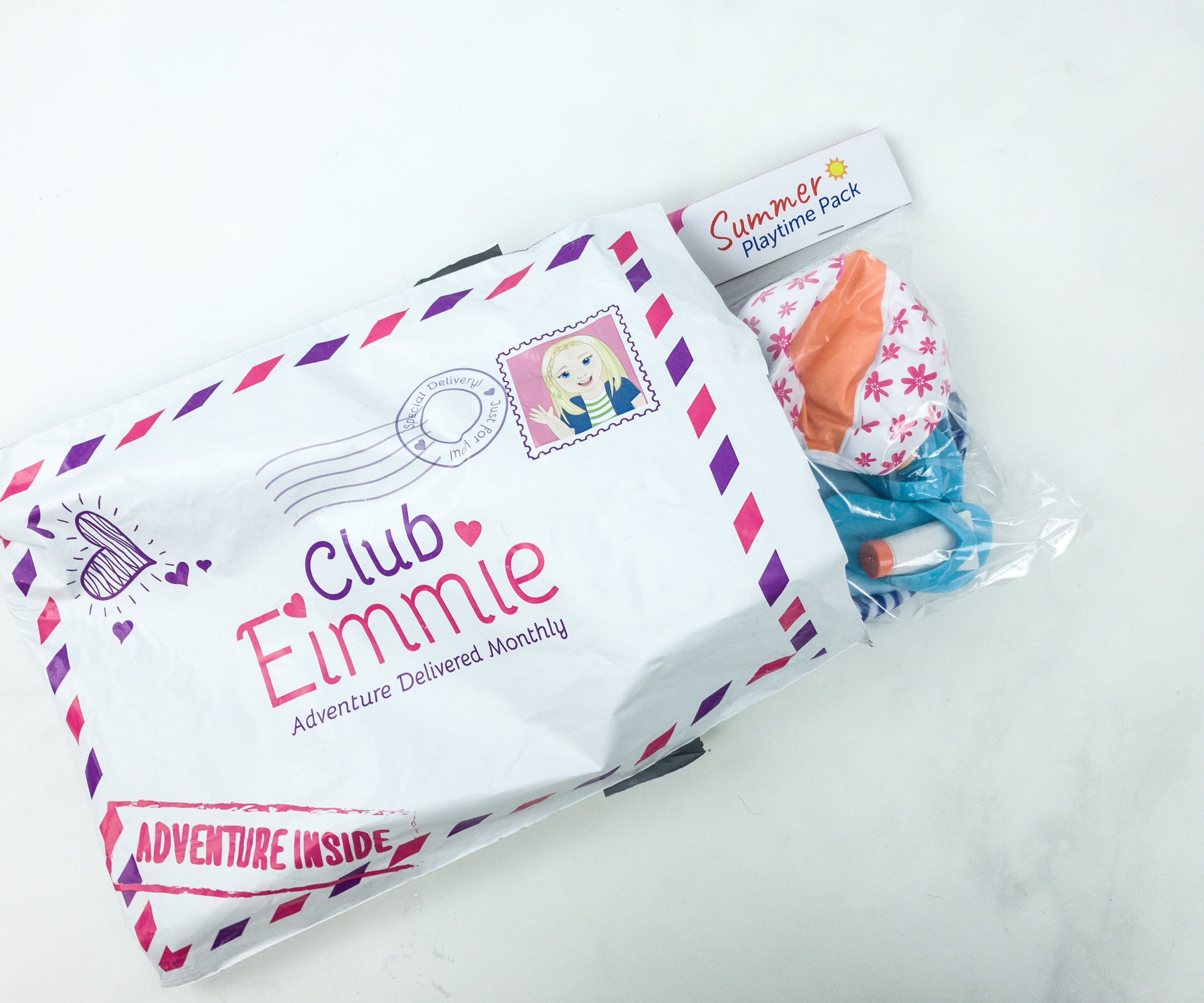 We got the Summer Playtime Pack for our Allie!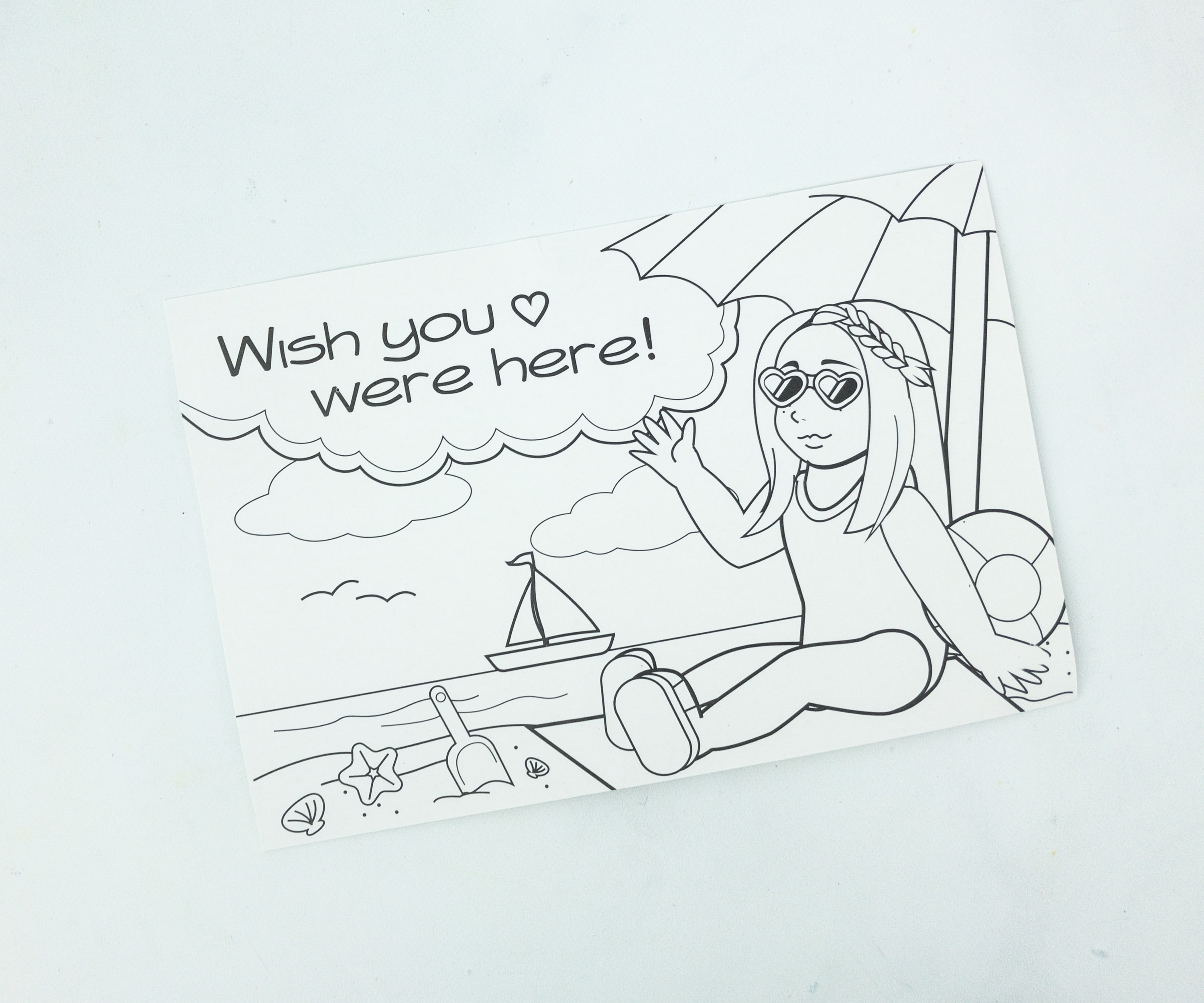 The pack also included a coloring postcard. It shows Eimmie enjoying the beach.
The back has space in case you want to write a message and send it to a friend. You can also place a stamp on it.
I bet our Allie is really excited to bask under the summer sun!
Everything in the pack!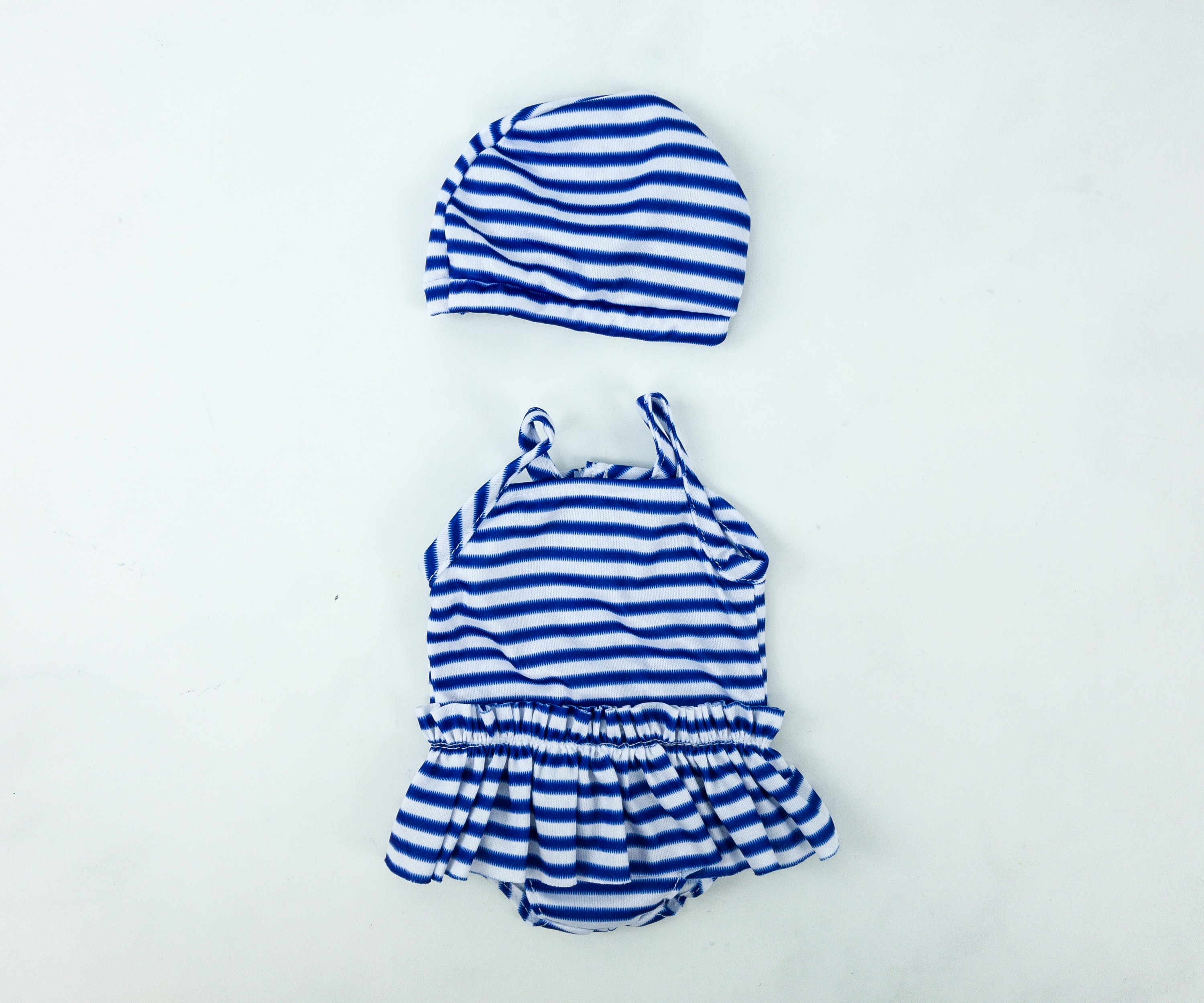 For her summer outfit, we got a striped swimsuit with a swim cap.
It also comes with a velcro enclosure at the back so we can easily slip Allie in it.
To match her swimsuit, we also got heart-shaped sunnies and matching blue flipflops!
What's a summer outing without a cooler to store food and drinks? There's also a delicious ice cream on a cone, as well as a tube of sunblock which is another summer must-have.
The cooler is too cute!
And there's even a beach towel and a beach ball! She's really ready to take a beach vacation!
Allie looks cute with her summer attire! The swim cap took a little effort to get on.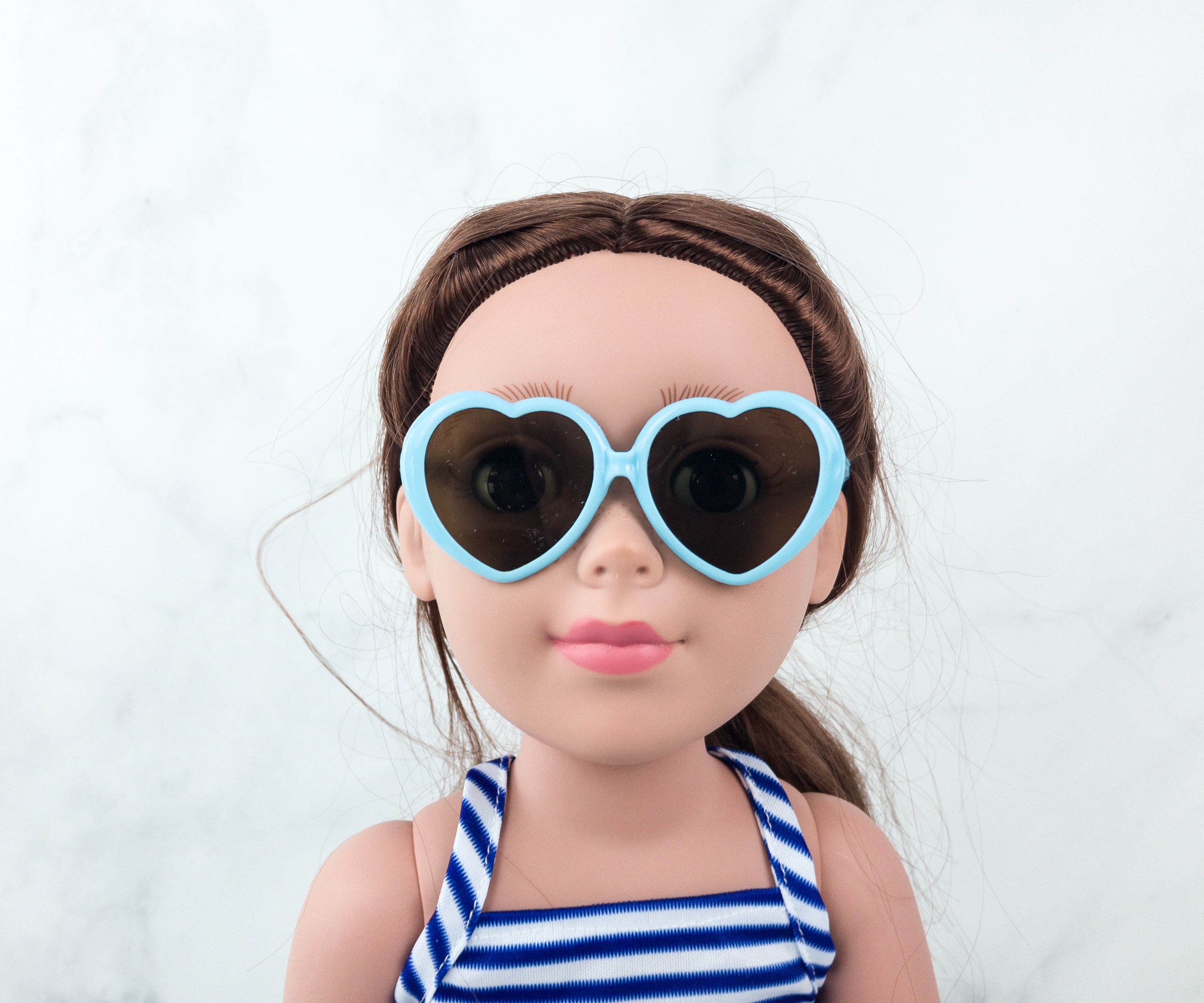 The sunglasses look good on her! Her eyes will be well protected from the bright rays of the sun!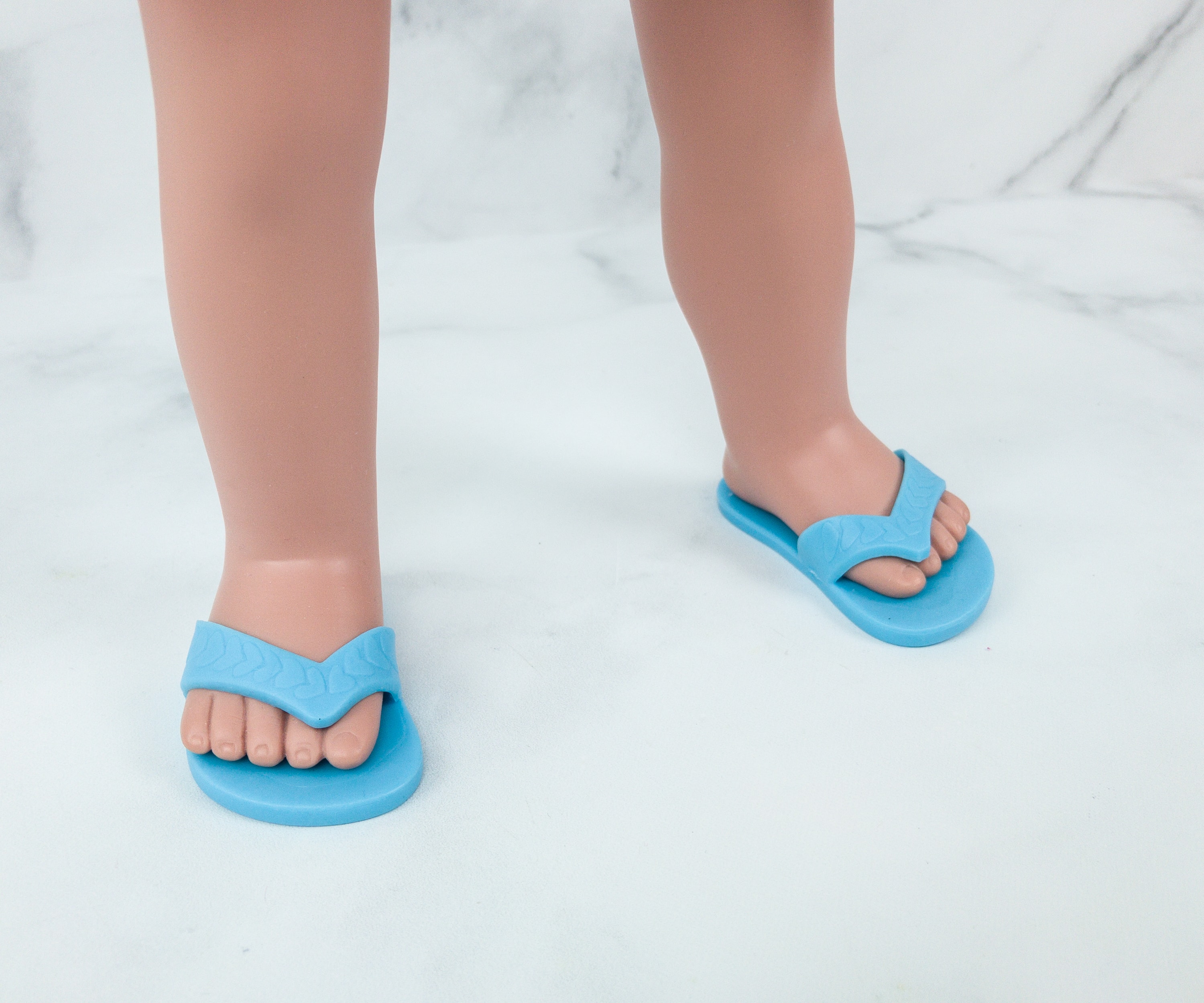 The flipflops are also a perfect fit!
We're ready for summer!
Club Eimmie makes it really fun to dress up dolls and to play with them! This is the second playtime pack we've received and it made us really excited for summer. Everything is cute and fits Allie well. If you're looking for a way to build your kid's doll clothes and accessories collection, this subscription is worth a try! We're already excited about the next playtime pack and theme!
What do you think of Club Eimmie?