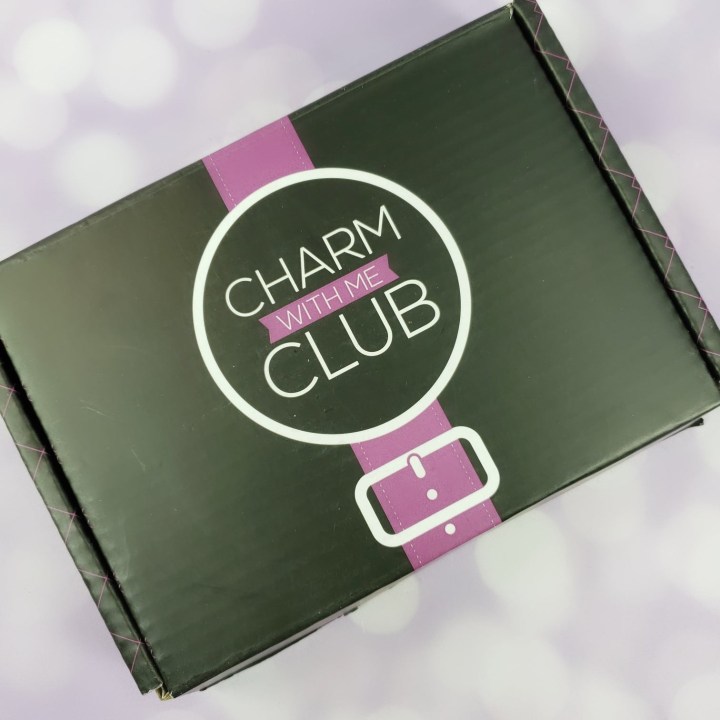 Charm With Me Club is a monthly subscription box that brings the most amazing fandom charms! With your first month, you'll be sent a starter bracelet, and then you can build your own bracelet with themed fandom charms that fit on Pandora bracelets each month. The subscription costs $19.99 per month and ships in a cute little mailer box.
Note: once you're a member you'll need to watch for the theme announcements. If you don't like the theme you can switch your subscription to "surprise me!" Also note – this subscription sells out!
DEAL: Save 10% on your subscription! Use coupon code HELLO10.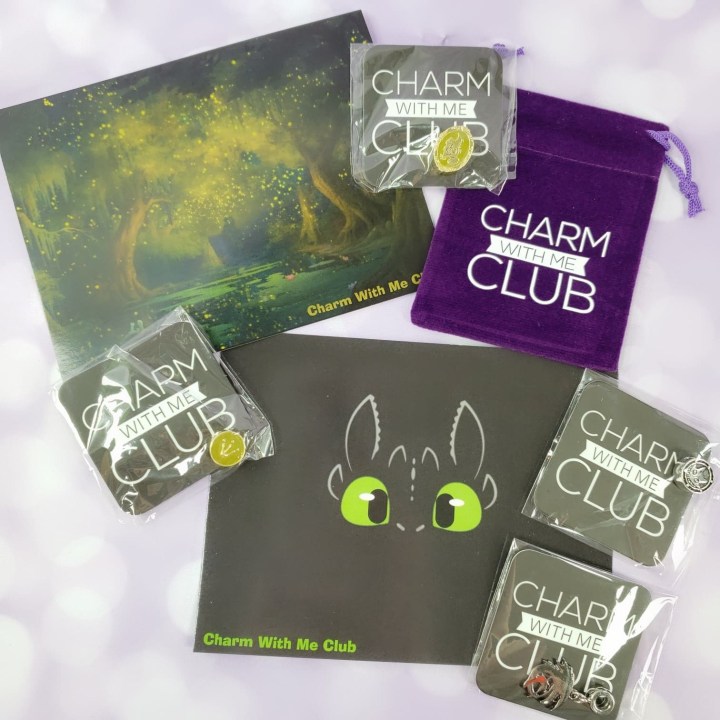 This month we could choose between How to Train Your Dragon and Princess and the Frog! They sent an email for us to select which one we wanted however if someone signed up with your link you and your friend were both sent both collections!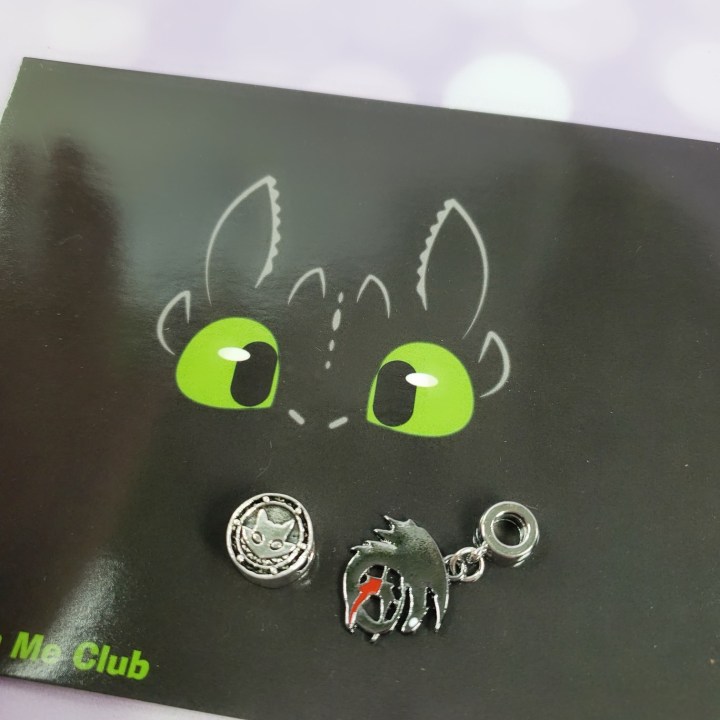 First up is How to Train Your Dragon!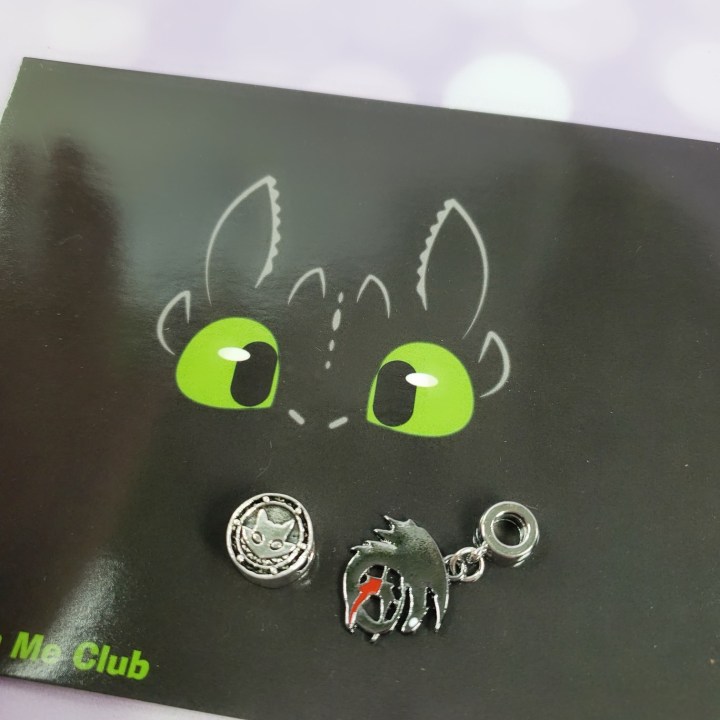 We got two charms with both themes this month.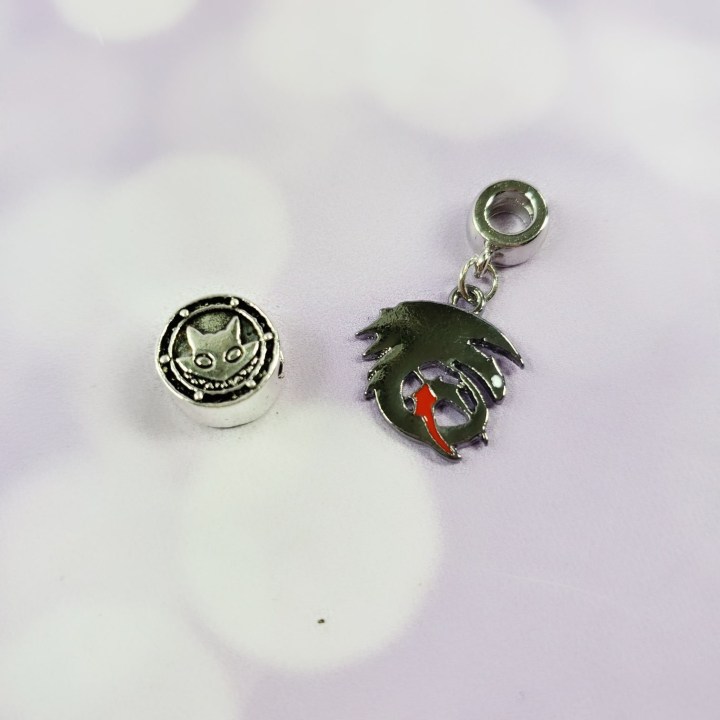 The first charm is a Night Fury-inspired gunmetal dangle charm. I'm a huge dangle charm fan and this one is the silhouette style that I like. It will look great with my other dragon and dinosaur inspired charms. The second charm we got with the How to Train a Dragon theme is a Toothless antique symbol double-sided charm. This is a standard style round charm that works on all bracelets. It reps your faves without jumping out at you.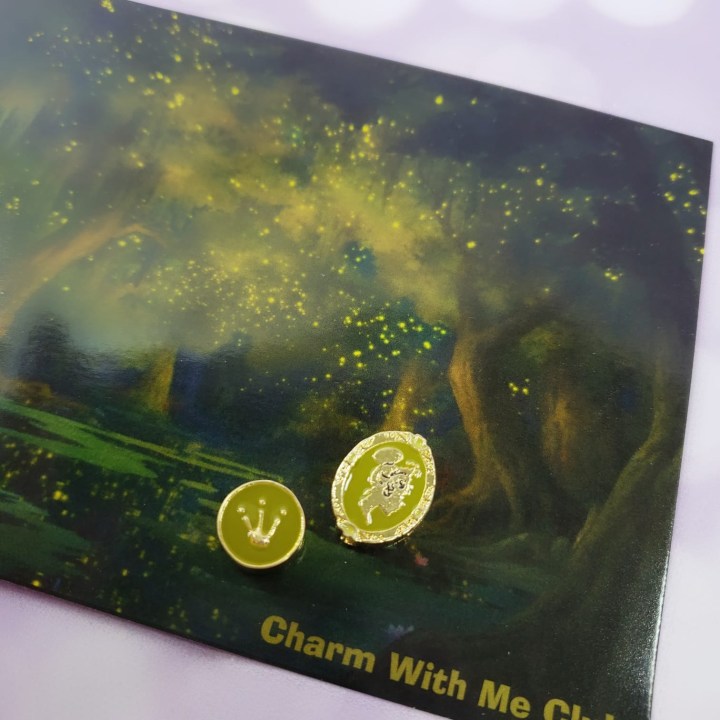 Our second theme this month is Princess and the Frog. You can give me a Disney inspired theme any day and I'm going to LOVE it!
We also got two charms with the Princess and the Frog theme.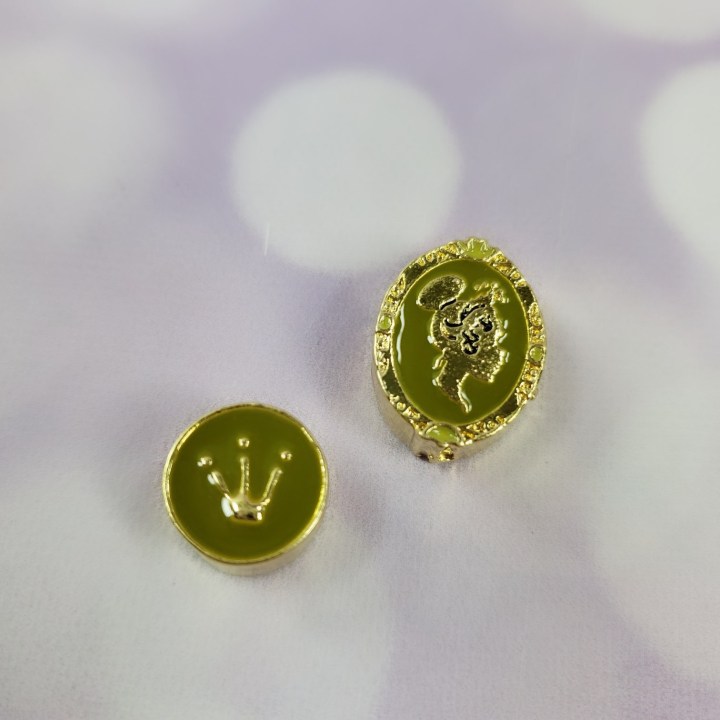 Eeehhhh, I was so excited to open these up. The Tiana-inspired silhouette profile charm will be a great addition to all the other princess charms like this that we've gotten from Charm with me Club.  These are a classy charm and a great way to show our princess love. To go along with this one we also got a Frog Print symbol, double-sided charm.  It is the same green shade as the Tiana charm and they will be great together.
Another magical Charm With Me Club box this month. I was really excited with both themes and they sent some of my favorite style of charms with each one.  I love the dangle charms and the silhouette is a Charm with me Club classic.  The charms are always so detailed and well laid out and made I love wearing them out and sharing my fave fandoms with all my friends.
After the subscription has shipped, you can go on their site and normally order the beads themselves. However, the monthly sets go for about $29.99, so getting the subscription is the better deal. You can always go and check out the past months and see if there are any that you missed and want to add to your collection.
In April we get to choose between the Avengers and Supernatural. And again if you refer someone new to the subscription both of you gets both themes. I can't even begin to think about how to choose between these two. They both have such a passionate fan base and are some of my favorite fandoms.
What did you think of the Charm With Me Club charms this month? Are you a fan? What fandoms would you like them to feature?