Butcher Box is a subscription box service that delivers premium quality meat. Each box comes with a selection of meat (about 15-20 meals worth) that has been carefully cut and prepared. The Butcher Box brings back that unique experience you get when you visit your local butcher shop. Their specialty is 100% grass-fed beef, but they also provided mixed subscription options that include heritage pork and organic chicken. You can also have the box delivered every two or three months depending on your needs.
DEAL: Currently you can get 2 pounds FREE ground beef for the life of your subscription – just use this link to sign up!
The flap of the box indicates a checklist, so you'll know what to do with the contents when it arrives!
The packing list always cracks me up, because they list things on the cardboard separator along side all of your meats!
All the meat are vacuum sealed in plastic, packed in an insulated bag, and then kept frozen within the outer soft-side cooler padding and box with a large dry ice pack. We've always had everything arrive rock-solid, so there have been no issues with temperature control during shipping. The meat arrives ready to throw in the freezer or thaw for use.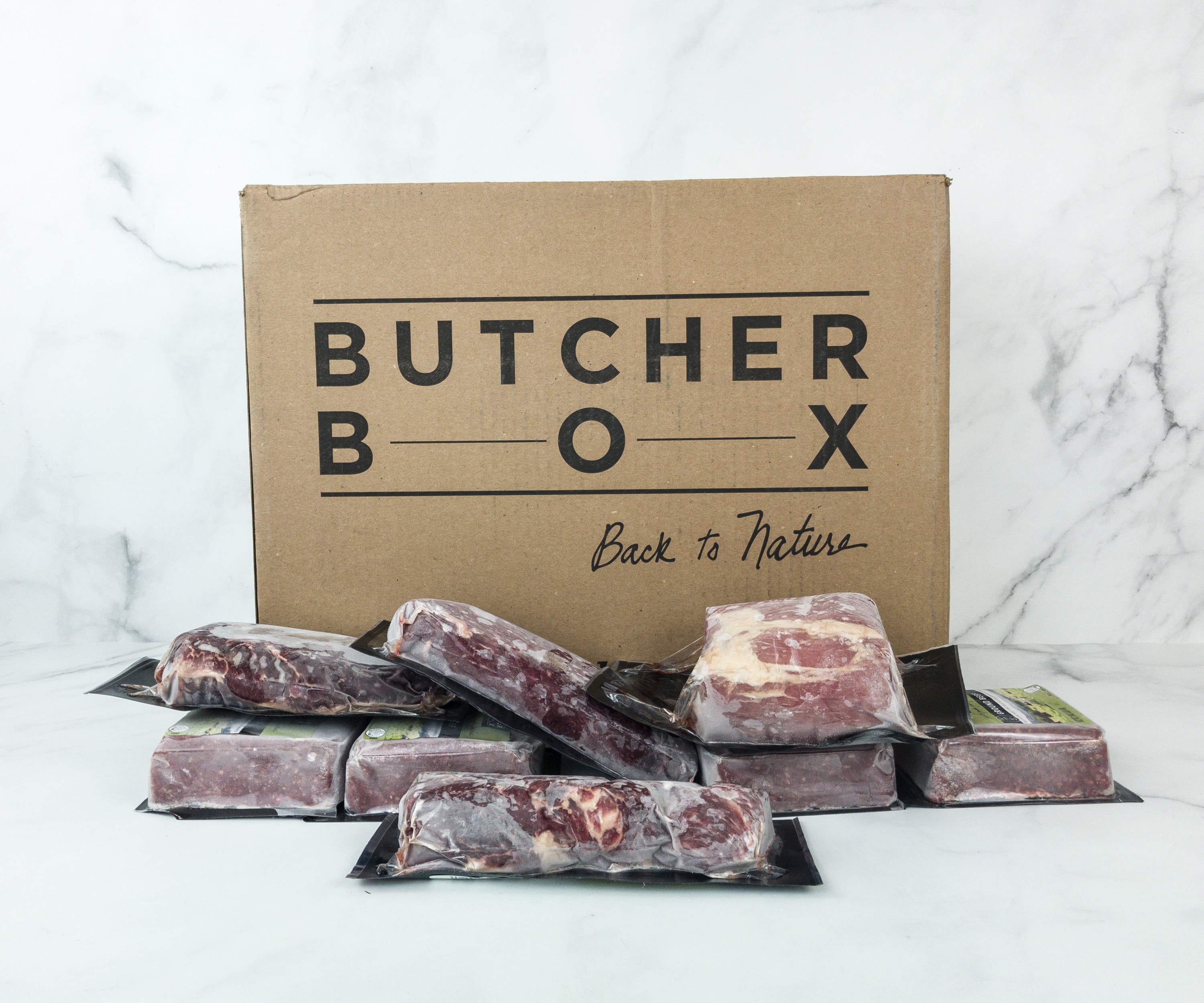 For this month's Butcher Box we got all beef and we got almost every cut of beef available. FYI, our box includes the free ground beef for life. You know we love that!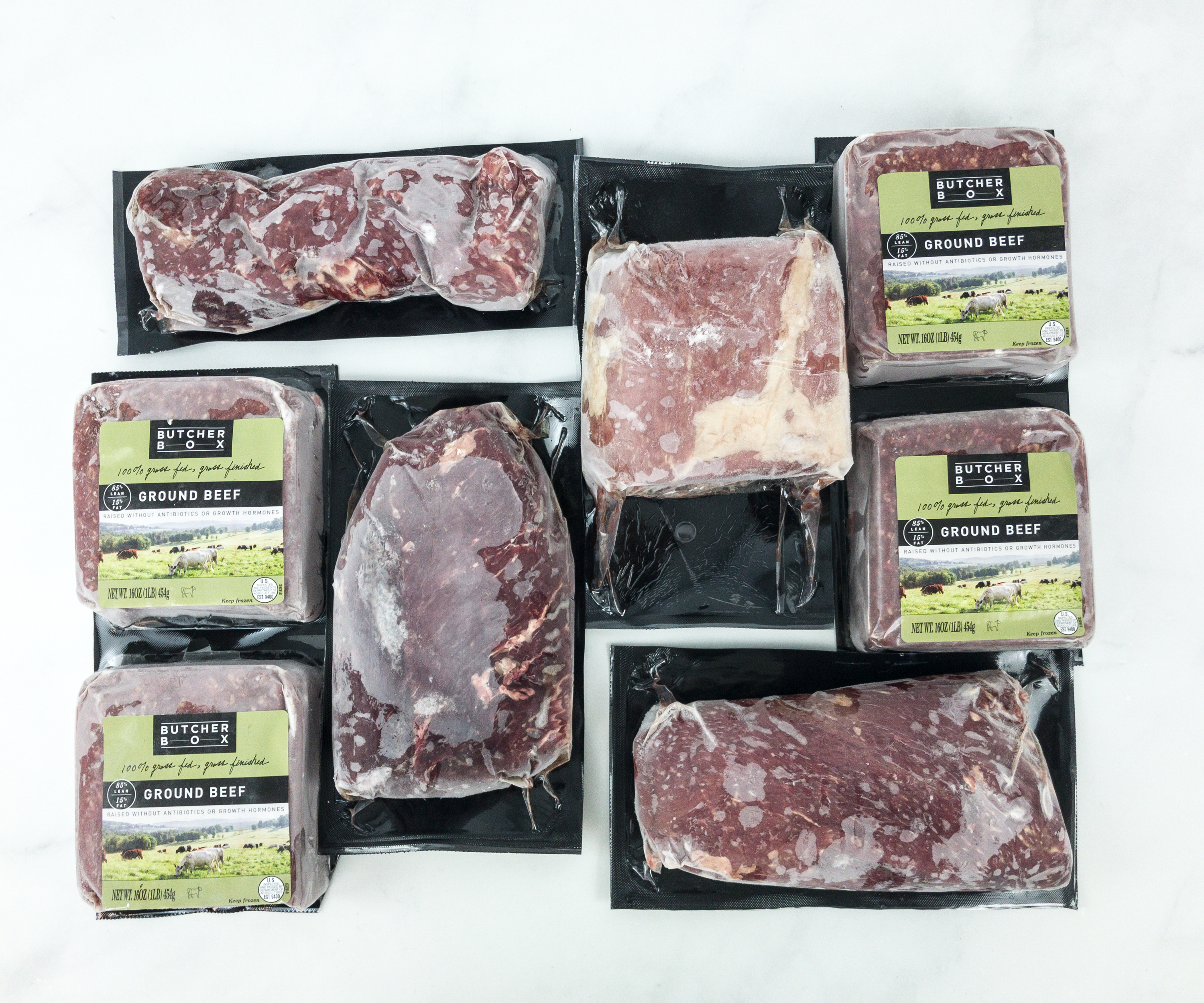 Everything is portioned to a manageable size, so you can pull it from the freezer as needed without thawing more than you want. There are a couple of big roasts, but everything else is portioned smaller.
Eye Round Roast. This cut of beef highlights boneless low-fat meat from the lean and active muscle, which means it contains lesser fat but produces a ton of flavor.
It pretty looks much like tenderloin meat but just a little tougher.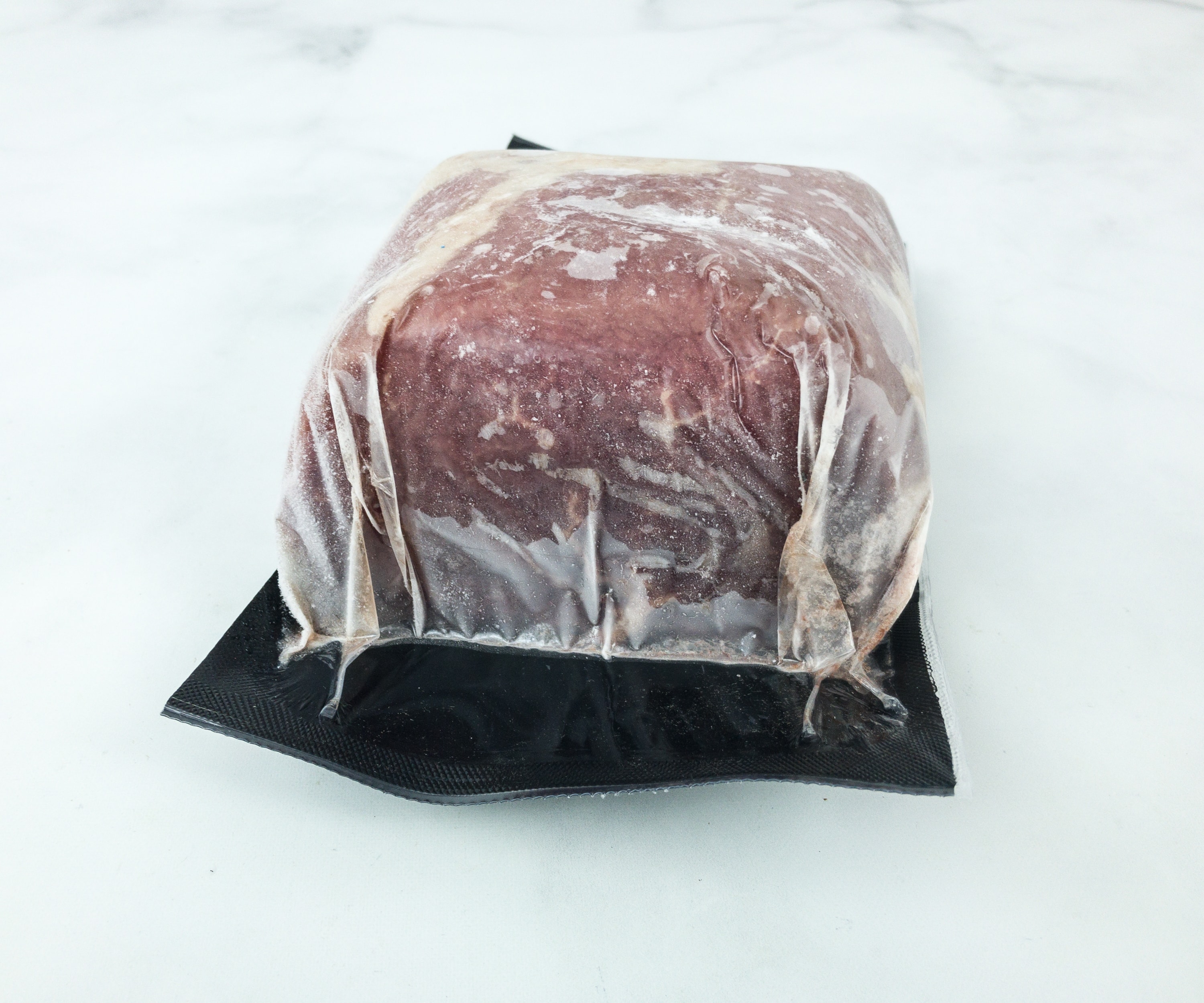 This meat is best suited as corned beef or a tasty pot roast!
The meat is so easy to cook, I simply threw it into the instant pot together with a few seasonings. You can also try to prepare it over an oven roast.
It took me less than an hour to cook, with another couple of minutes to add some more ingredients such as onions and carrots. I find it a little dry but is more meaty and flavorful compared to other parts of the beef.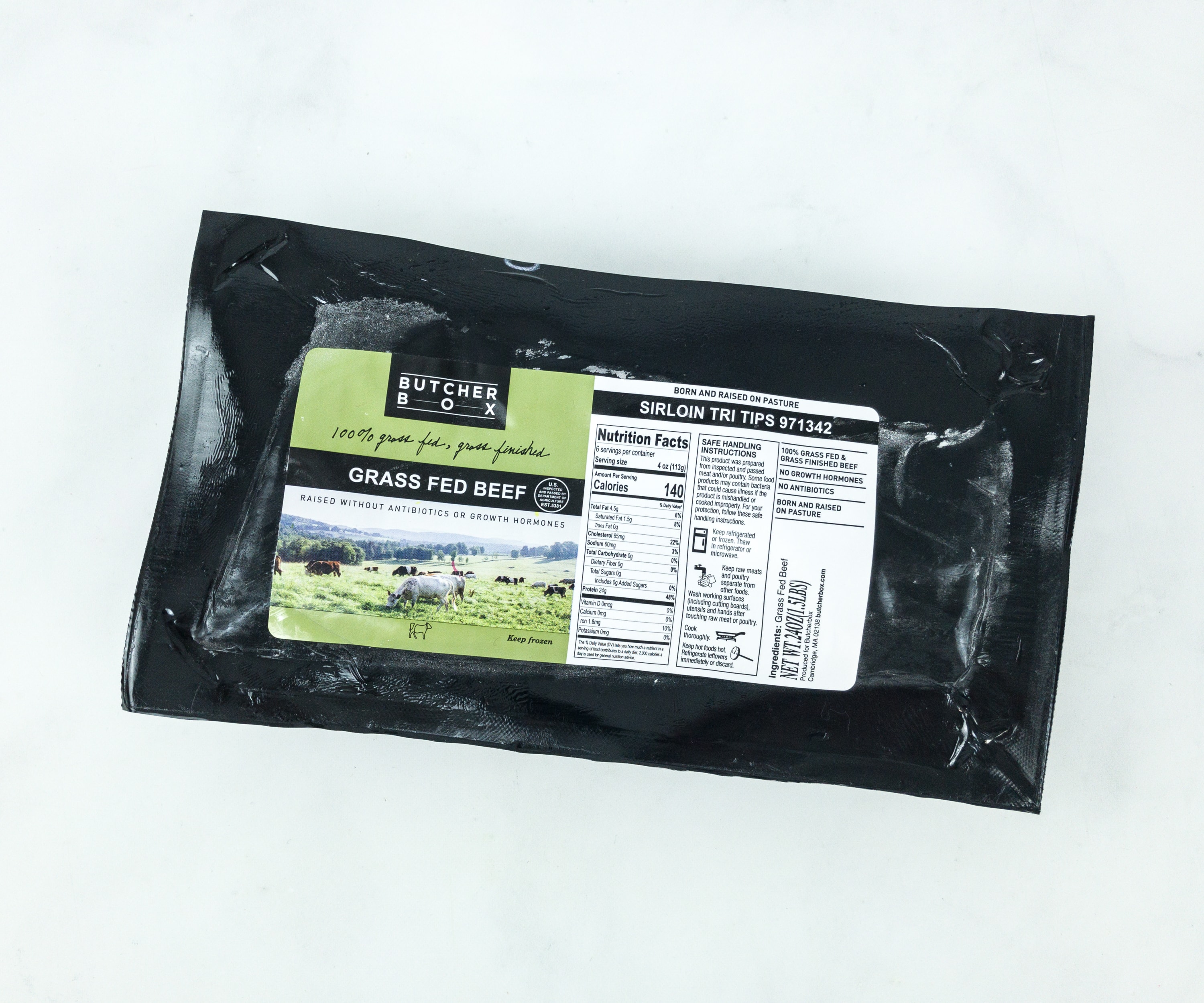 Sirloin Tri-Tips. It is also known as a triangle steak, bottom sirloin steak because of its almost triangular shaped and fairly-tender, lean cut of meat.
This part of the beef is so good, as it features a tender texture and rich flavorful taste.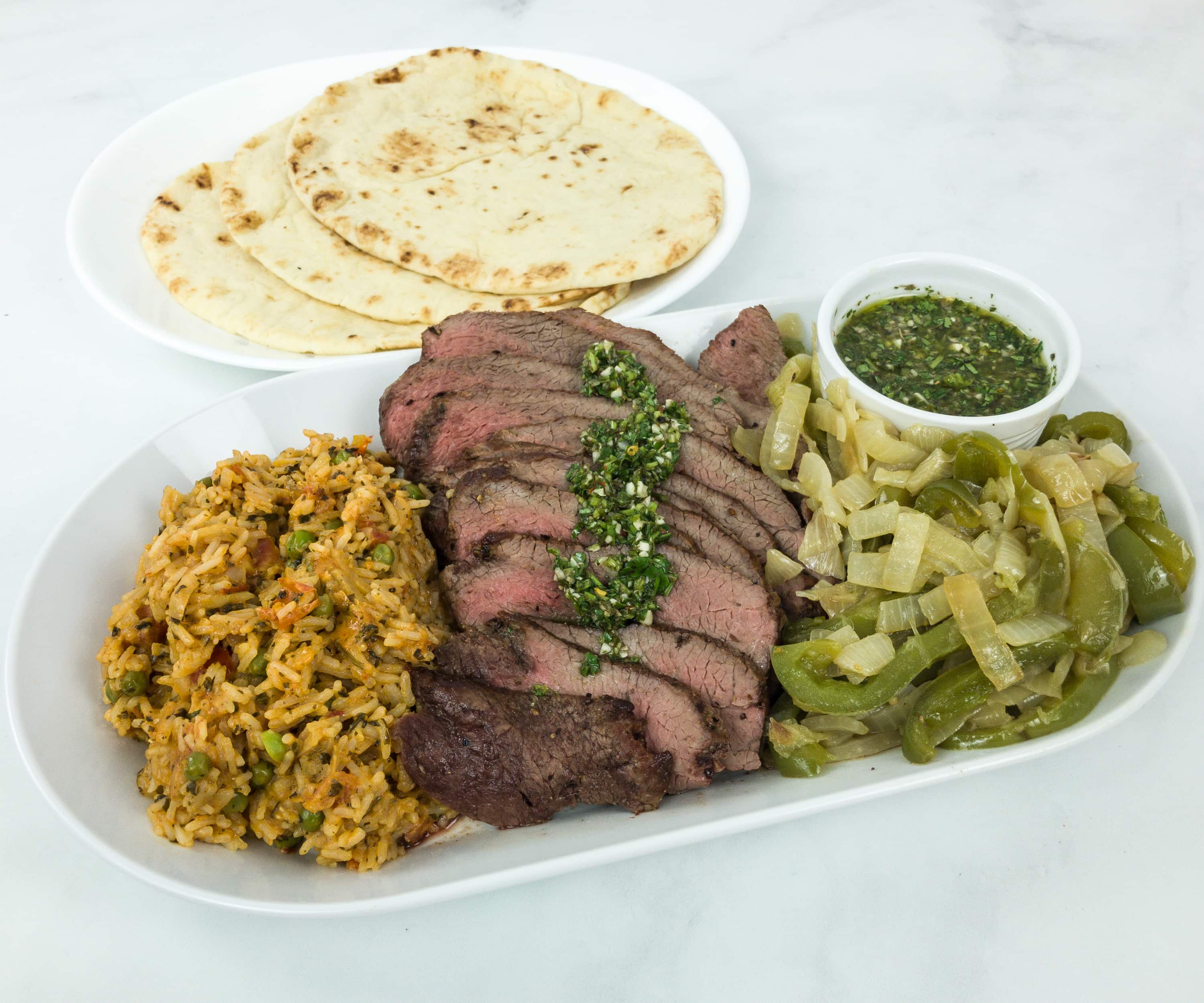 This cut of beef makes a perfect steak. We had it with some sides and it was a restaurant-level dinner! On the left is Trader Joe's chimichurri rice – so easy!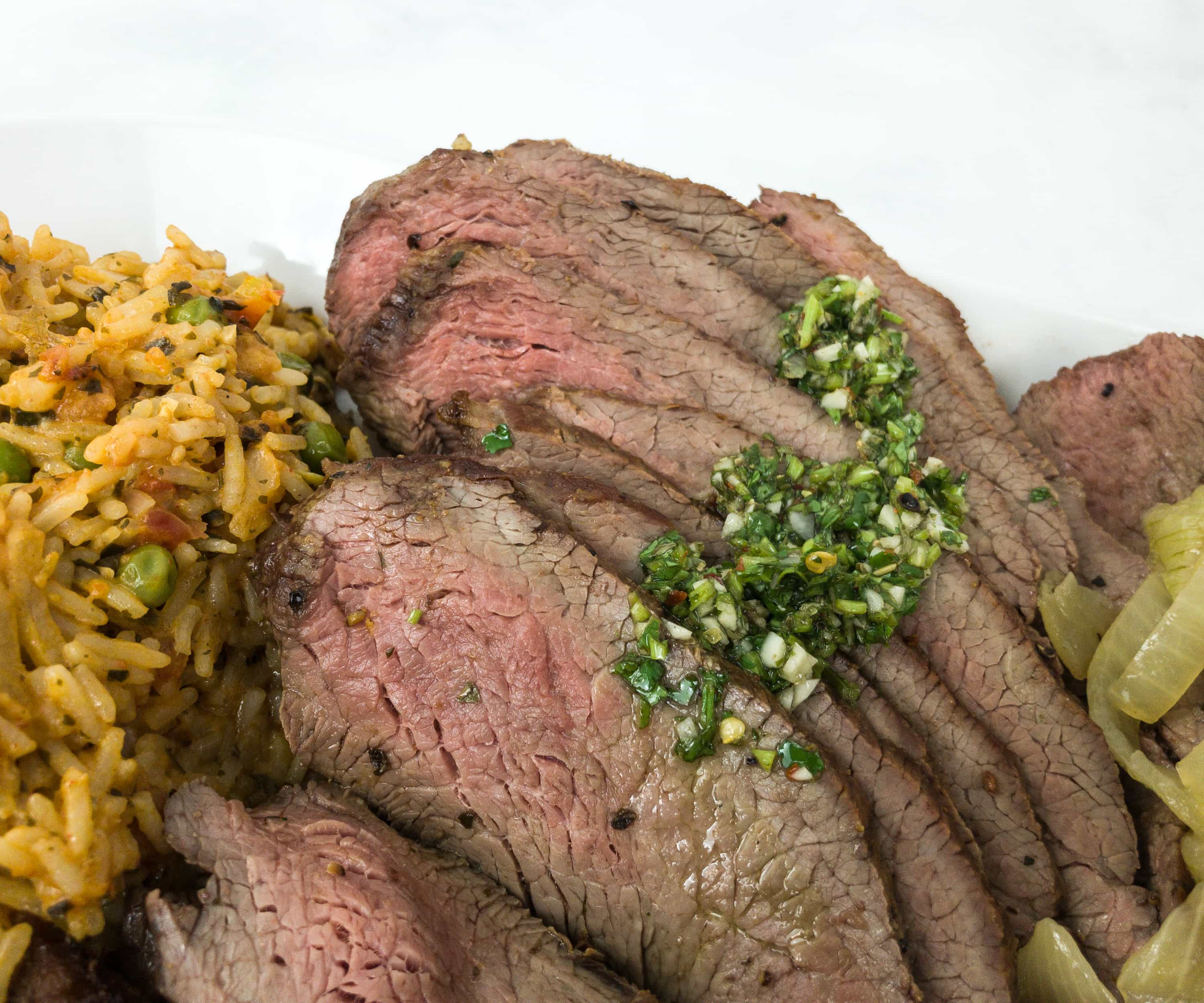 The meat is so tender and very juicy. See the juice dripping out of it? So mouthwatering!
Sirloin Cap. This cut of meat is taken from the triangular muscle sitting right over the top near the back of the cow. It's so meaty!
Sirloin cap meat is normally used as a small roast, but since it's so versatile, it can also be a major ingredient for other delicious dishes too!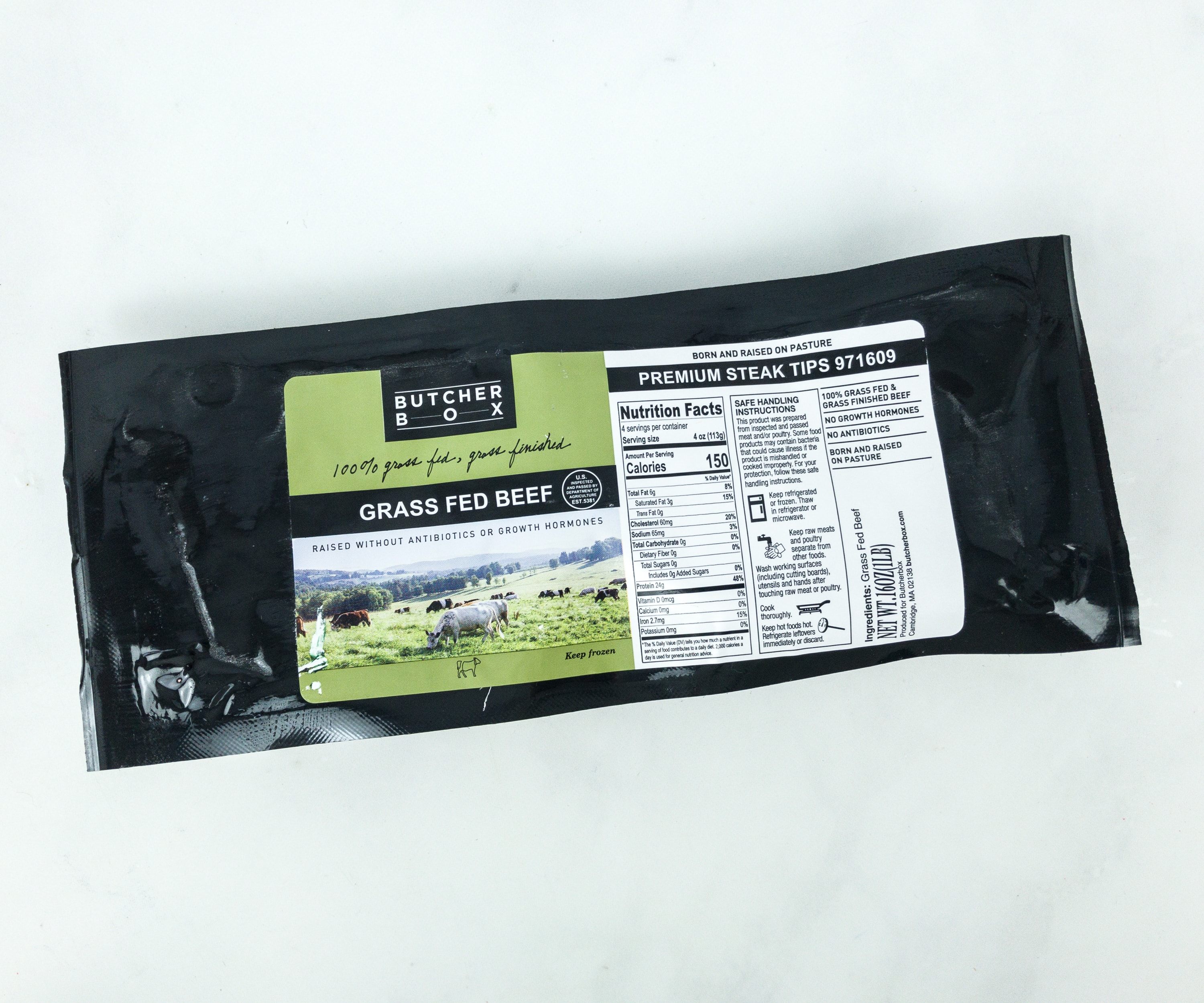 Premium Steak Tips. This meat is trimmed from various tender steaks which include cuts from tri-tip, culotte, and sirloin. It's ideal for grilling or braising!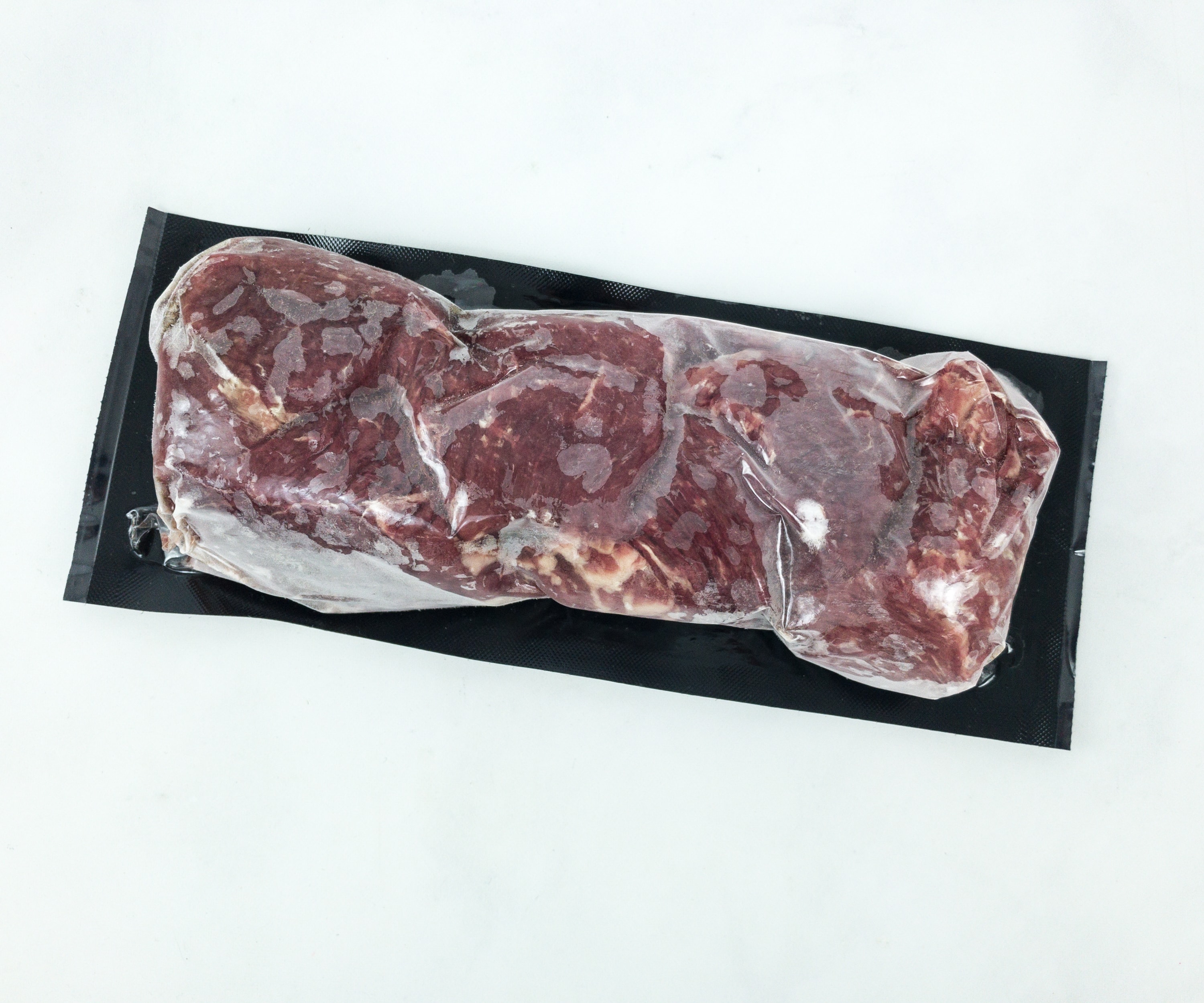 The tips are nicely trimmed, with surprisingly little connective tissue.
We paired these premium steak tips with delicious fluffy rice and asparagus!
The meat had a great texture – tender enough for a butter knife, but with a heartiness that was very satisfying!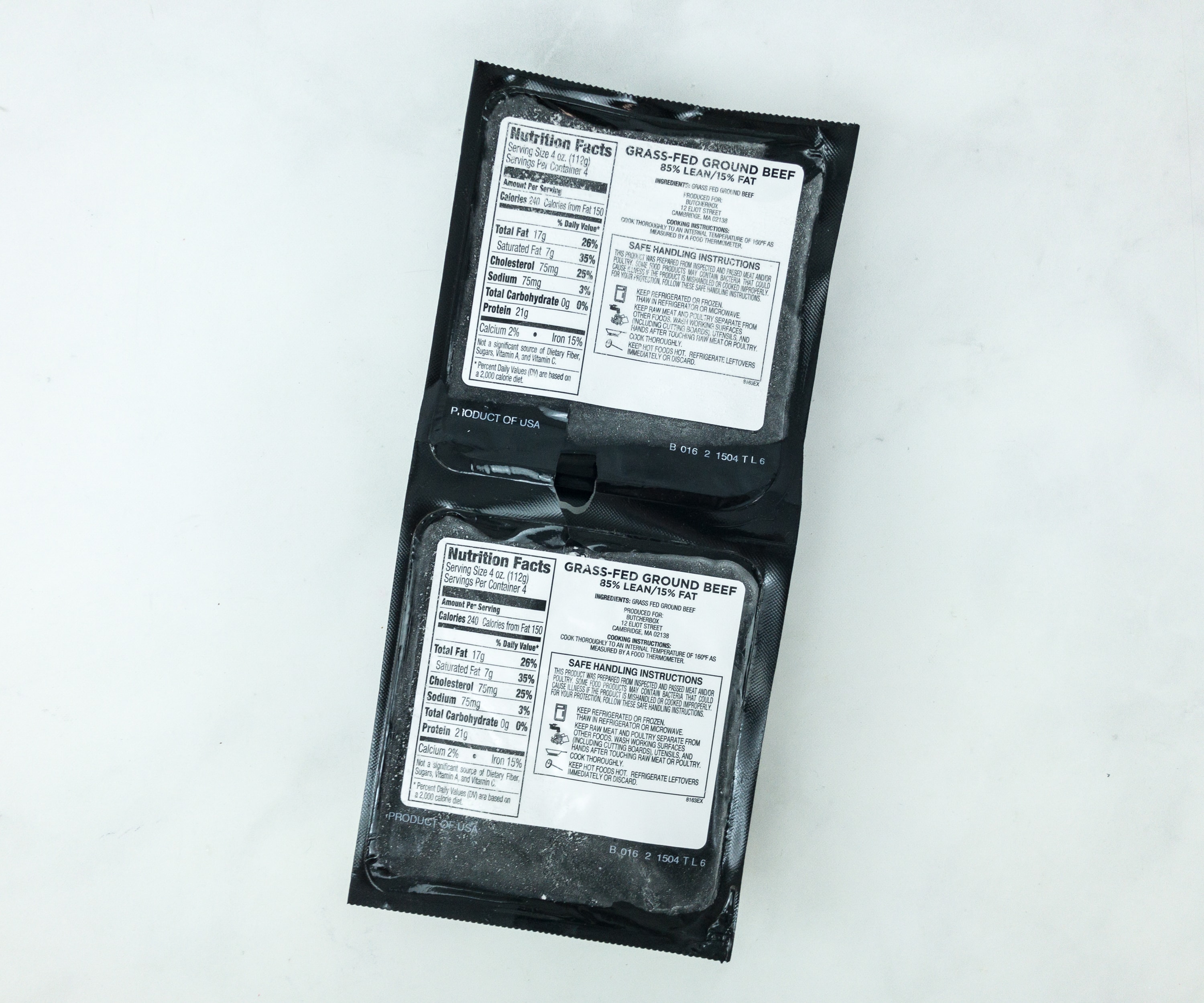 Ground Beef. This ground beef is juicy and meaty. It makes the ideal meat to use for burger patties and for general use!
This ground beef is made from 85% lean and 15% fat. It produces a little liquid when cooked, and it doesn't easily flare up when cooked on the grill. It makes a very juicy and flavorful burger, but it doesn't seem fatty at all.
The ground beef was divided into two one-pound packs and even they are frozen for so long, it's still moist and juicy. I love to use at least one of the packs for straight-up burgers. I think we used most of the rest of it for casseroles and queso!
It's been a while since I received my last Butcher Box, and I'm really thrilled to see and explore everything we got. This month's box is truly satisfying as it is filled with a variety of perfectly portioned beef cuts that would fit in different kinds of recipes and dishes. I also love the packaging! They always make sure that all the meat arrives frozen and in the best condition. Yes, this box is a little pricey but I'm telling you it's totally worth it!
What did you think of our haul of grass-fed beef from Butcher Box?