Boxwalla Beauty Box is a bi-monthly beauty subscription box that contains non-toxic and cruelty-free products sourced from artisans in the US.
Boxwalla is a subscription box company that offers three themes – natural beauty, international film, or books! With Boxwalla, you'll be able to discover great artisans and artists from across the globe.
The box itself is a luxe cotton rag paper covered box handcrafted by artisans in Rajasthan, India, and no child labor is ever used. The outside of the reusable box indicates which variety of Boxwalla you received. I love how the box itself supports socially and environmentally conscious goals.
The information card is a letter from "The Drunken Boxwallas" detailing each of the products.
They also remind the subscribers to share their thoughts about the box on Instagram using #boxwallabeauty for a chance to win a free box.
Flower Spice Modern Apothecary Soothe And Repair Daily Moisturiser ($82) Finding the right moisturizer for my skin can be problematic. I also suffer from dehydration sometimes and I want a cream that really moisturizes and hydrate without having a greasy t-zone. I just love this moisturizer's creamy consistency and the luxurious feeling it gives me as I apply it on my skin.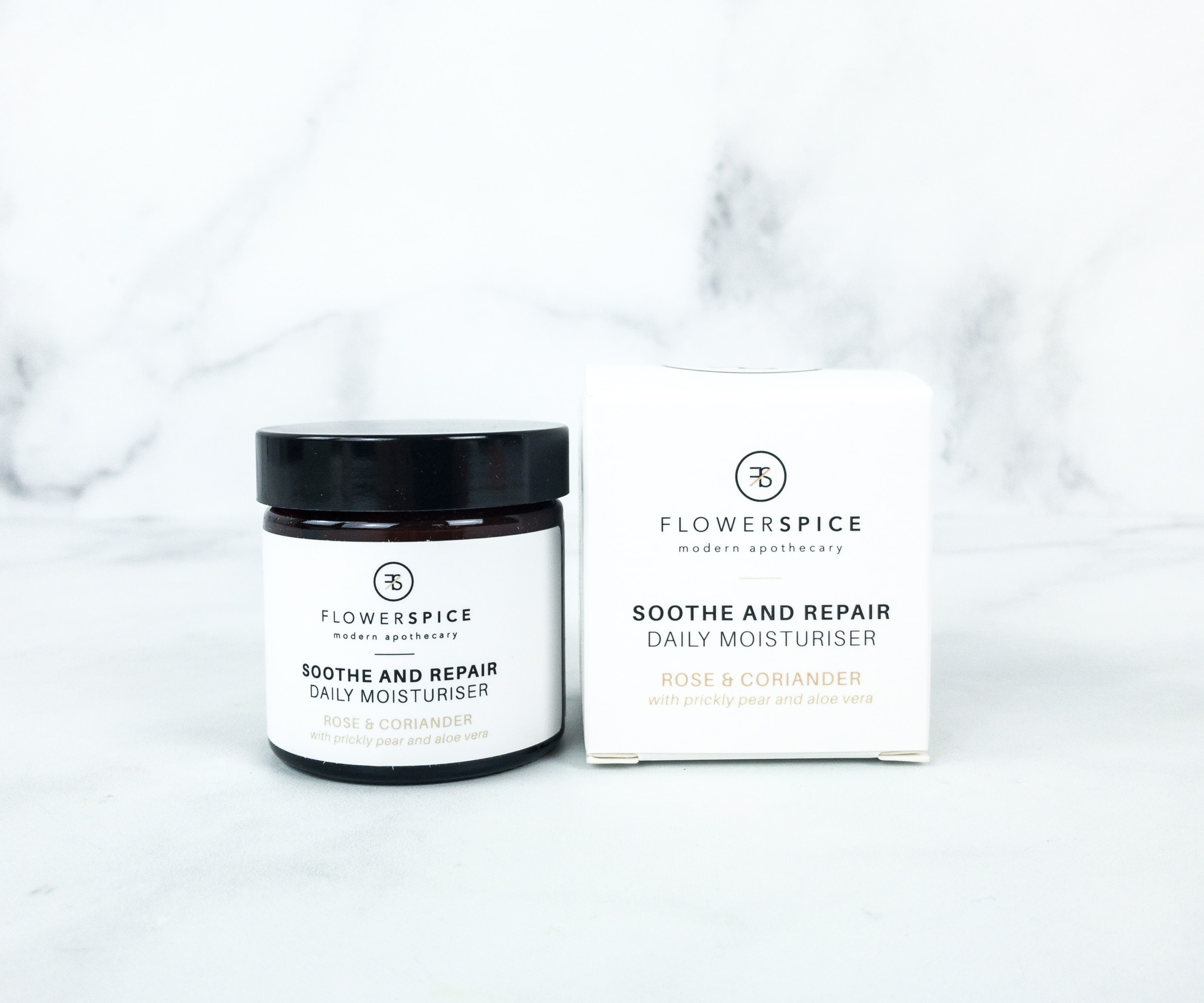 Although the consistency is lightweight, it is definitely nourishing and hydrating to the skin, but none of the greasy residue. My skin looks fresh and dewy and stays moisturized the whole day. It also sits well under makeup.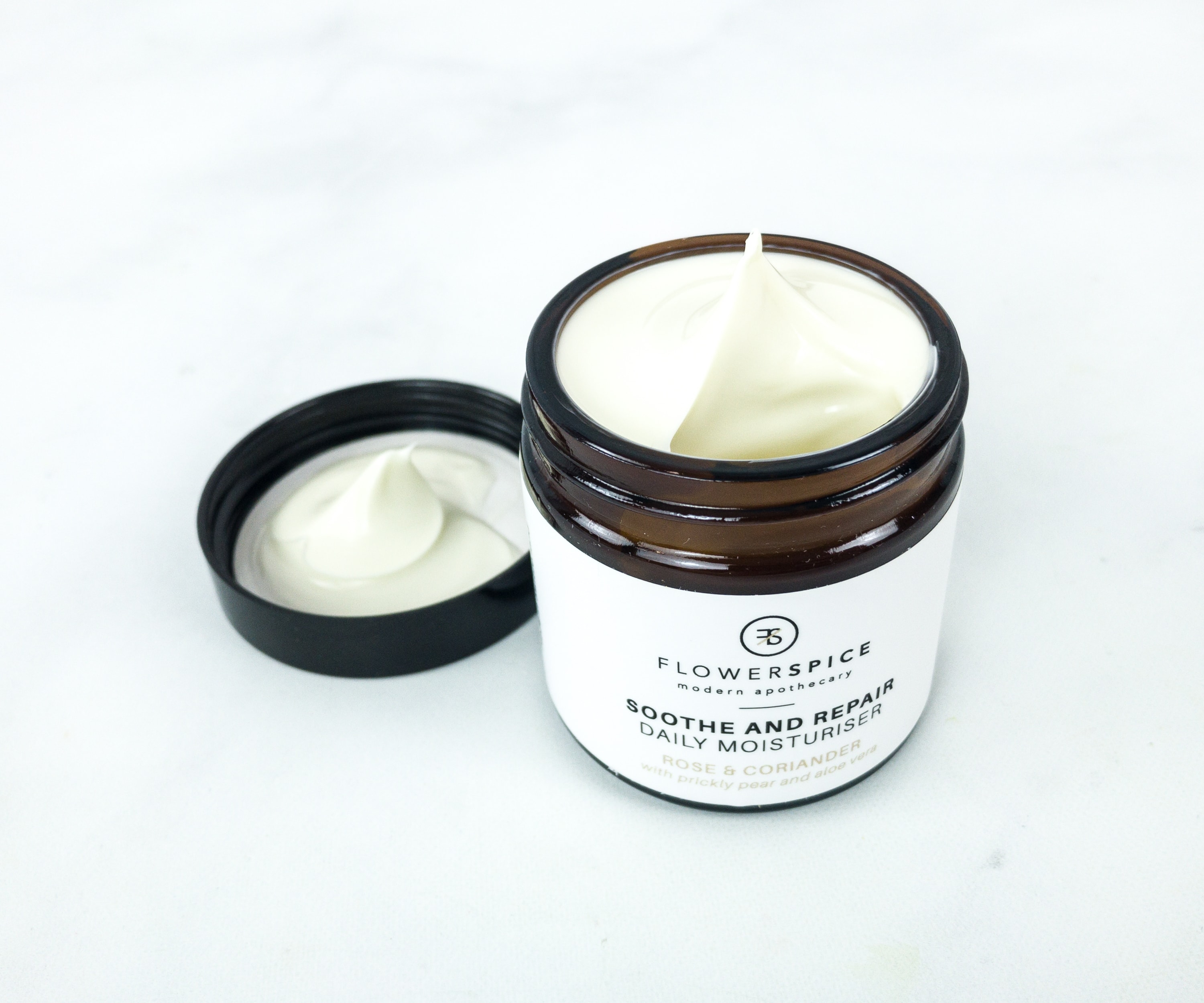 The delicate scent of rose and coriander is so soothing. I can't stop myself from taking a whiff of its beautiful aroma before applying and I love how it lingers on my skin. It really works as aromatherapy!
Some of the main ingredients behind this wonder cream are rose absolute, coriander seed oil, and grapeseed oil. It alleviates irritation, instantly moisturizes, and nourishes the skin.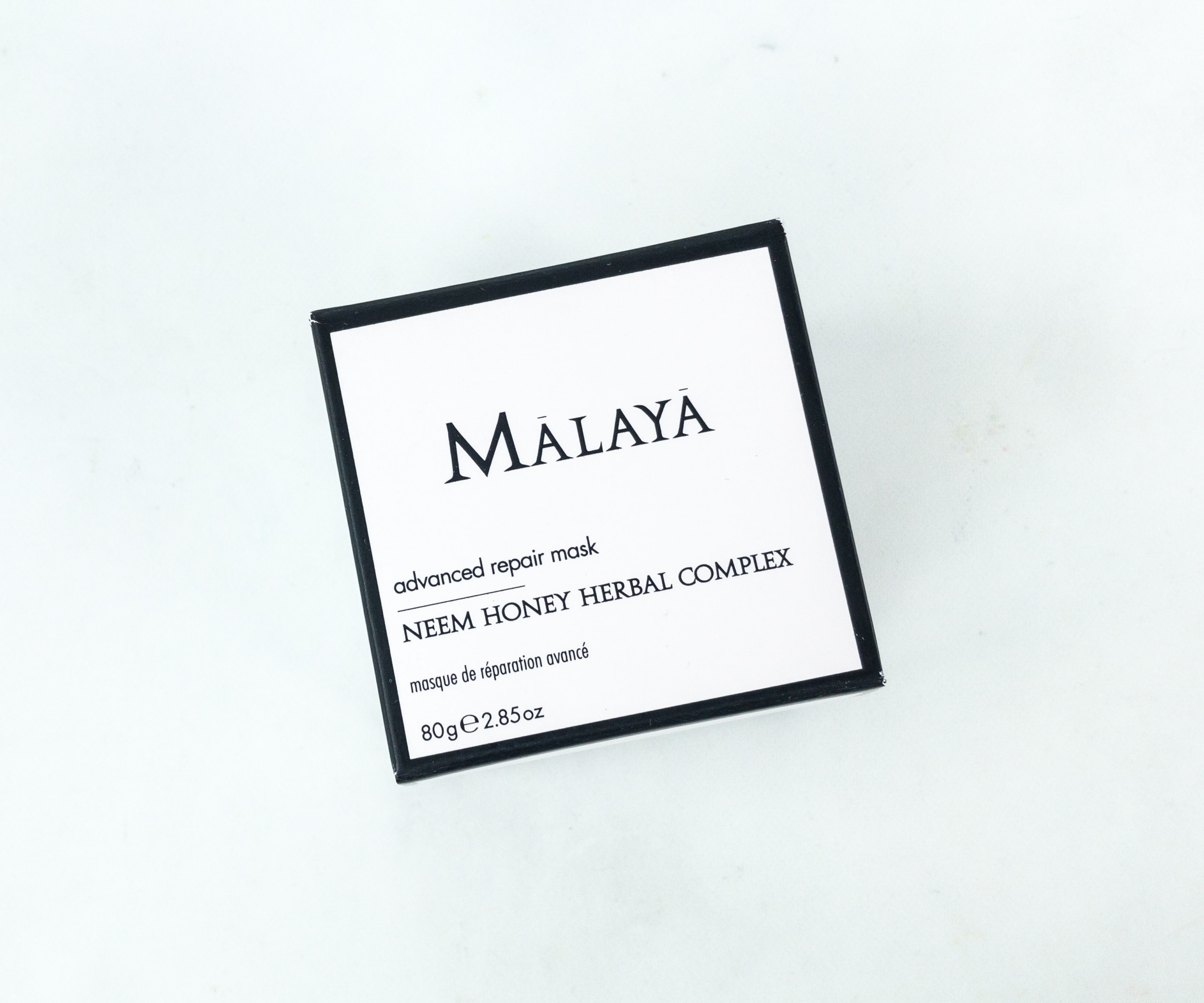 Malaya Organics Advanced Repair Mask – Neem Honey Herbal Complex ($78) Applying this mask after a long, tiring day is certainly therapeutic. It provides the dual benefits of physical and chemical exfoliation.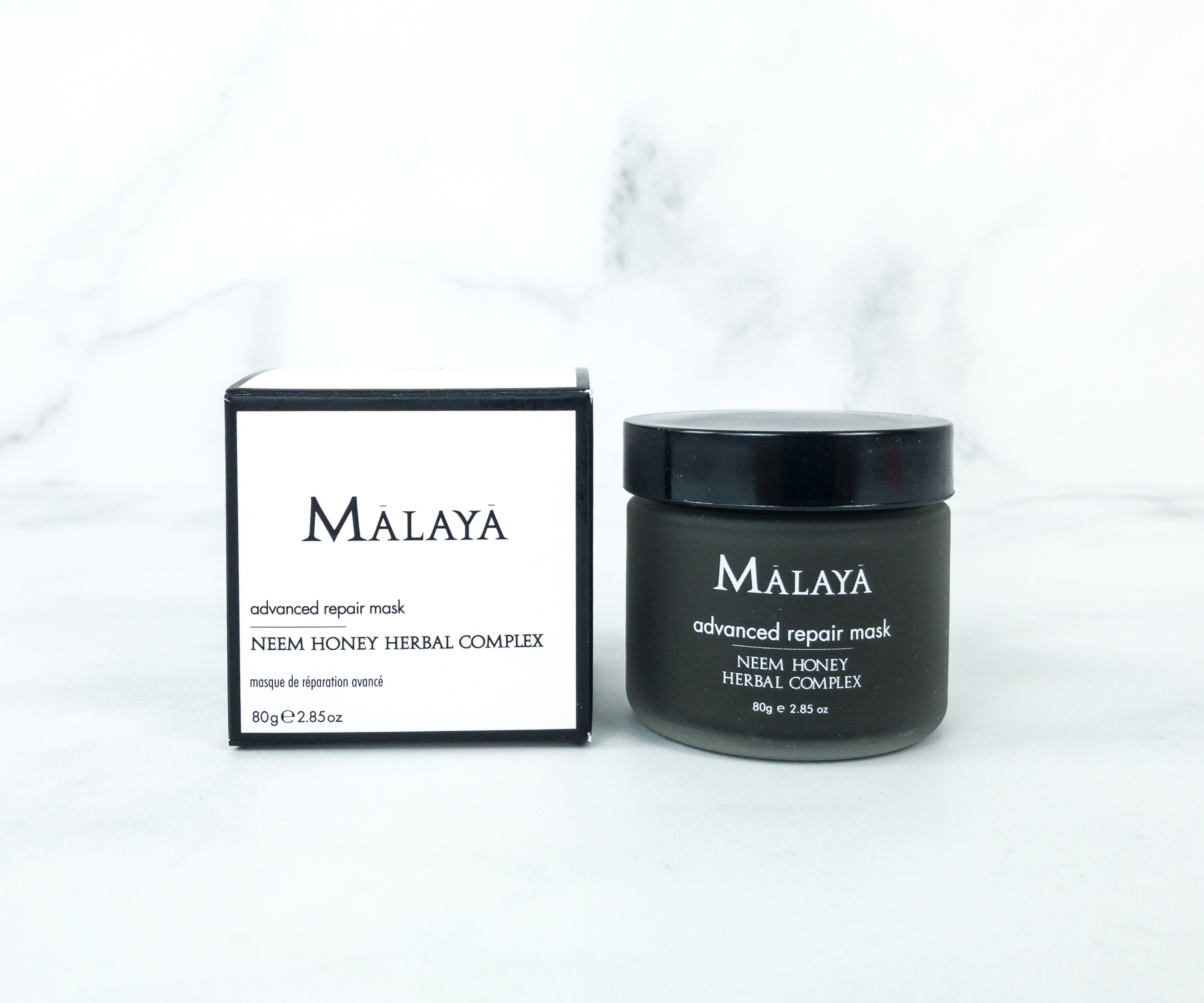 Its blend of highly antibacterial and rare wild neem flower honey, detoxifying clay, and a proprietary complex of 9 reparative herbs work to gently draw out impurities and exfoliate.
Using a clean, dry cream spatula to scoop a fair amount, I evenly covered my freshly washed clean face with it, avoiding my lip and eye area. It doesn't feel to abrasive which is great. I left it on for for 15-20 minutes then rinse it off with warm water. The results are immediate! My skin felt smooth and I've noticed that my pores are becoming less visible. It also refines and evens out my skin tone. I think there's about 8-9 uses in the jar.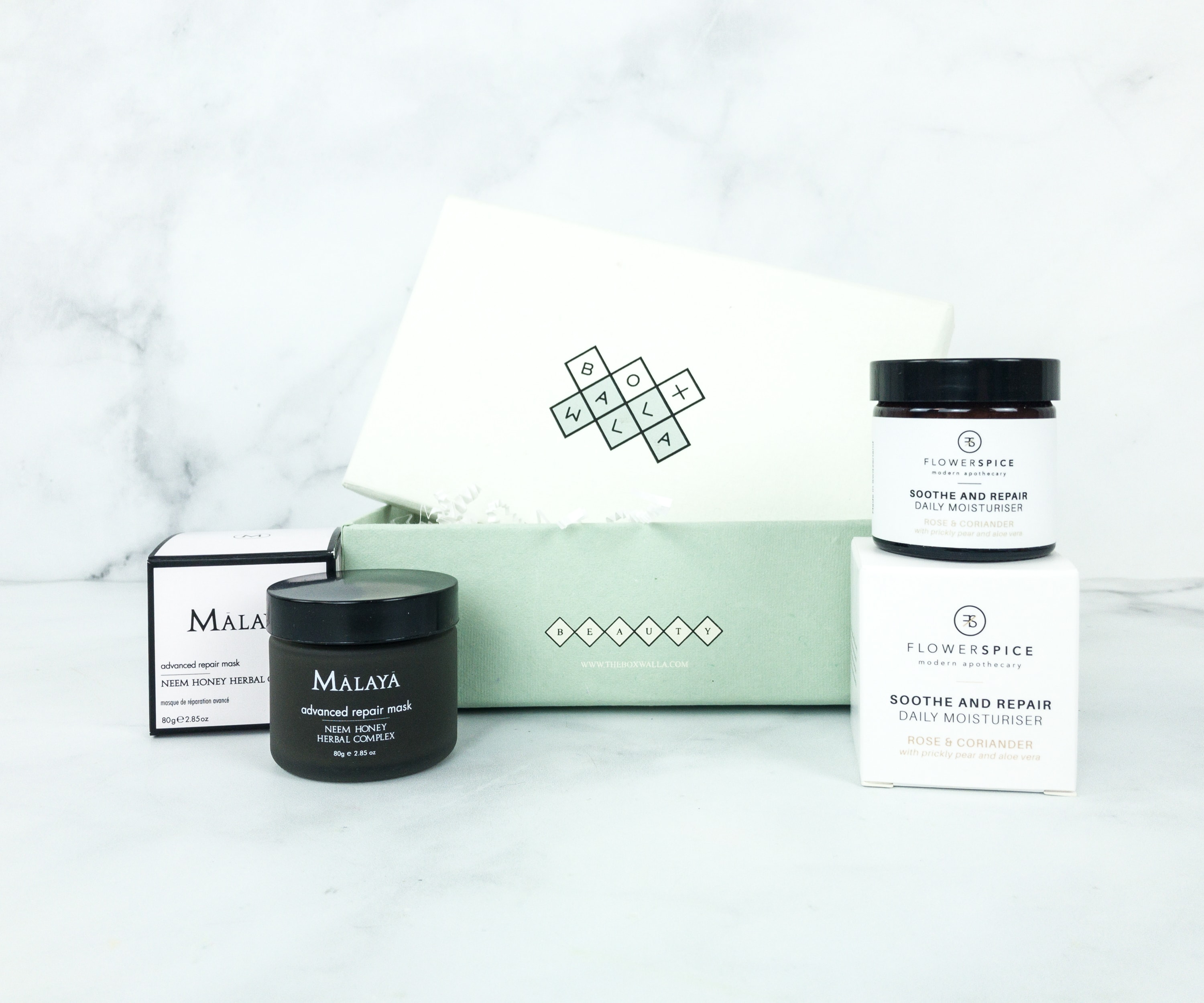 These products are so lovely to use and they make my daily and weekly routine pampering and so much more enjoyable. Each of them is highly effective and I am so delighted with how my skin transformed even after using it for just a few days. My skin is just happy and has a radiant complexion. I am so in love with these products and how they give me a youthful glow. Boxwalla Beauty has introduced me to various non-toxic and cruelty-free products, and I'm really happy and satisfied!
What did you think of this month's Boxwalla Beauty box?