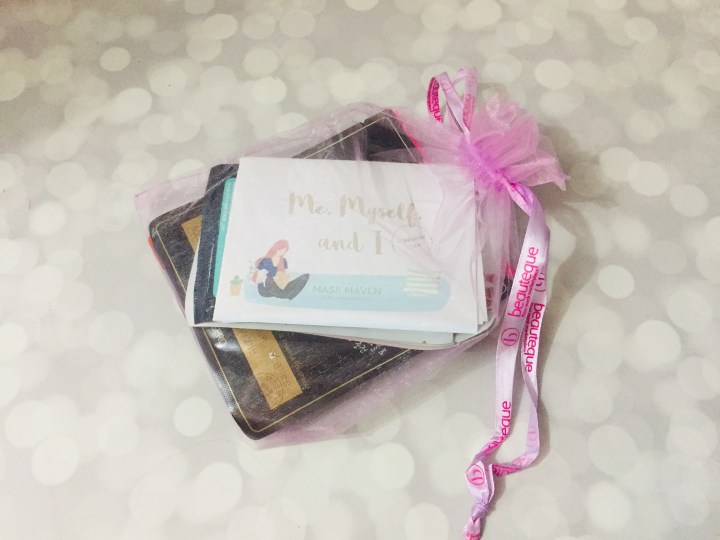 Beauteque offers two ways to get your fill of (mostly) Korean beauty products each month: BB Bag contains 6-8 full-sized products such as makeup, skin care, body care, and more for $24 per month; Mask Maven brings you 9 different masks for $15. Both subscriptions are offered in 1, 3, 6, or 12-month terms that will automatically renew until canceled. This month the masks came in a pretty holo rainbow mailer instead of the box.
DEAL: Save 10% on the BB bag or Mask Maven with coupon code CRATEJOY10.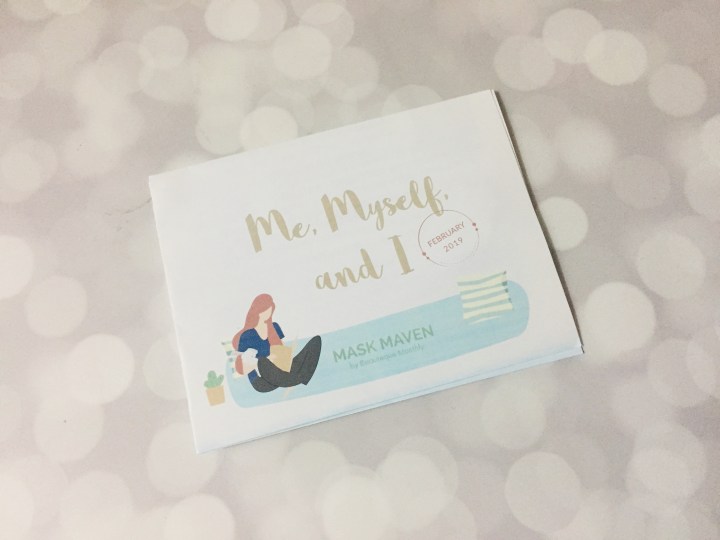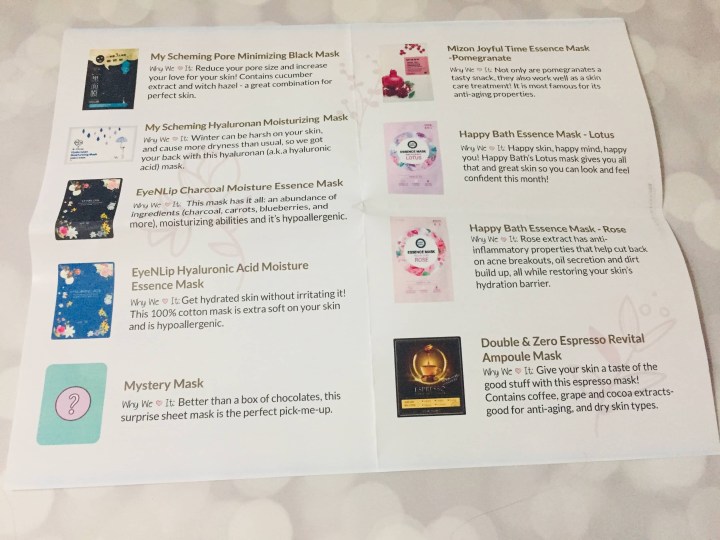 The information sheet has details about all of the masks included this month!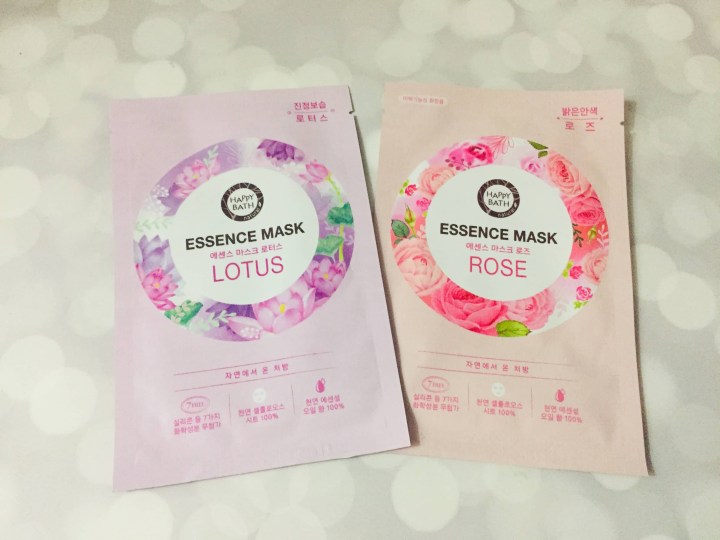 Happy Bath Lotus and Rose Masks — Happy Bath is a brand in Korea that makes a variety of bath products like soaps, cleansers, and so on. I've tried their skincare before but never their sheet masks, so I'm glad we were sent two varieties to try. Rose is one of my favourite ingredients (it's so nourishing and soothing) but Lotus is a new one for me, containing lots of beneficial ingredients to hydrate, protect, tone, and purify.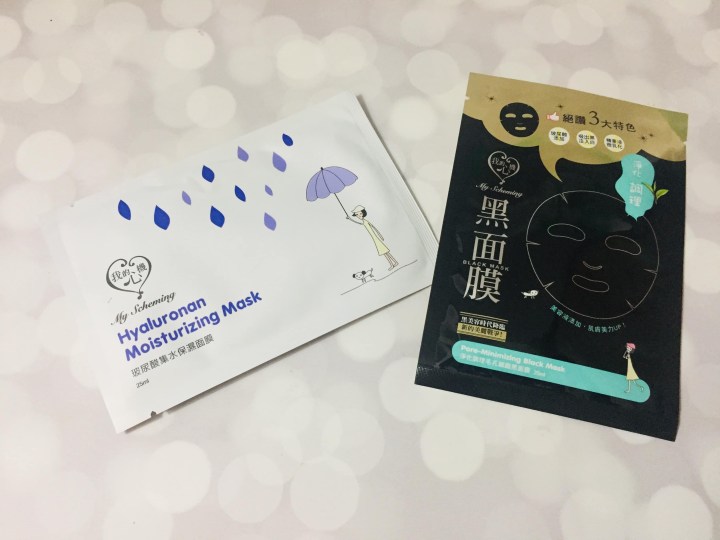 My Scheming Hyaluronan Mask — My Scheming is a Taiwanese brand and I've wanted to try their products forever, so this was a timely treat! The Hyaluronan mask contains hyaluronic acid, arguably the BOMB for hydrating skin.
My Scheming Pore Minimizing Mask — And another My Scheming mask, this one with witch hazel and cucumber to refresh skin. I'm excited to try this one as well.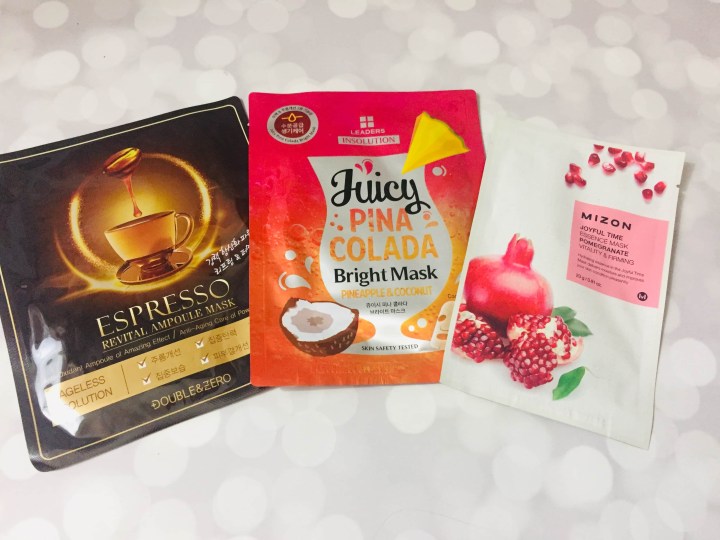 Espresso Mask — I'm not a fan of drinking coffee, but after reading the benefits of this mask I won't mind putting it on my face. Coffee, grape, and cocoa are all good for anti-aging and hydrating skin.
Leaders Pina Colada Mask — I've tried this mask before and I adore it. It's a hydrogel mask, which means it's that rubbery sort of material that isn't as wet as a paper mask. These are a bit trickier to fit because of their weight but I really like Leaders masks. This mask was a "Mystery Mask" and other subscribers received other masks.
Mizon Joyful Time Pomegranate Mask — Mizon is a fantastic cruelty-free brand from Korea, and I've been enjoying the masks that Beauteque has been sending lately. Pomegranates are apparently known for their anti-aging properties.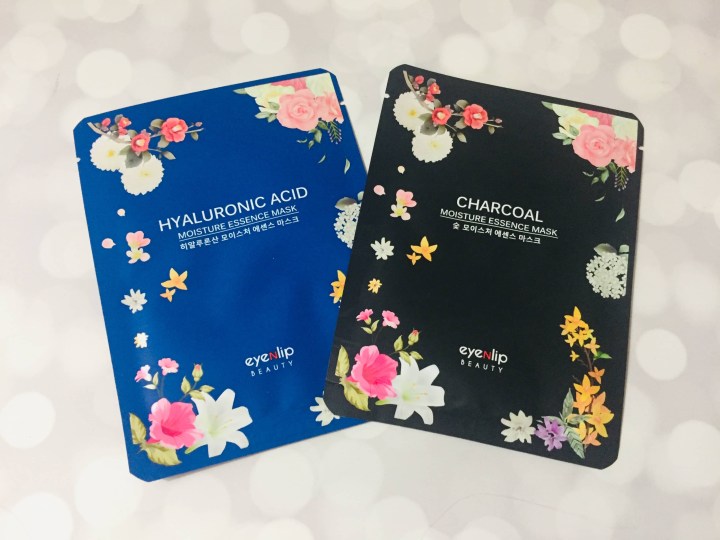 EyeNLip — I'm super familiar with EyeNLip after trying all of their masks from a giveaway last year. They are affordable, comfortable, and there are a lot of them! We were sent the Hyaluronic Acid and the Charcoal Moisture masks, both hydrating for the skin.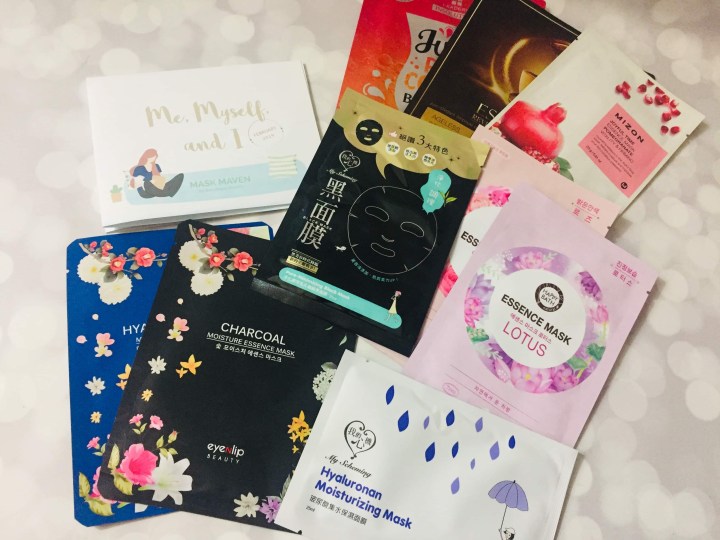 Mask Maven sent a selection of masks I have used and loved as well as some masks I have always wanted to try. You can't beat the variety they send each month and I really love being able to try new masks!
What did you think about this month's Mask Maven?