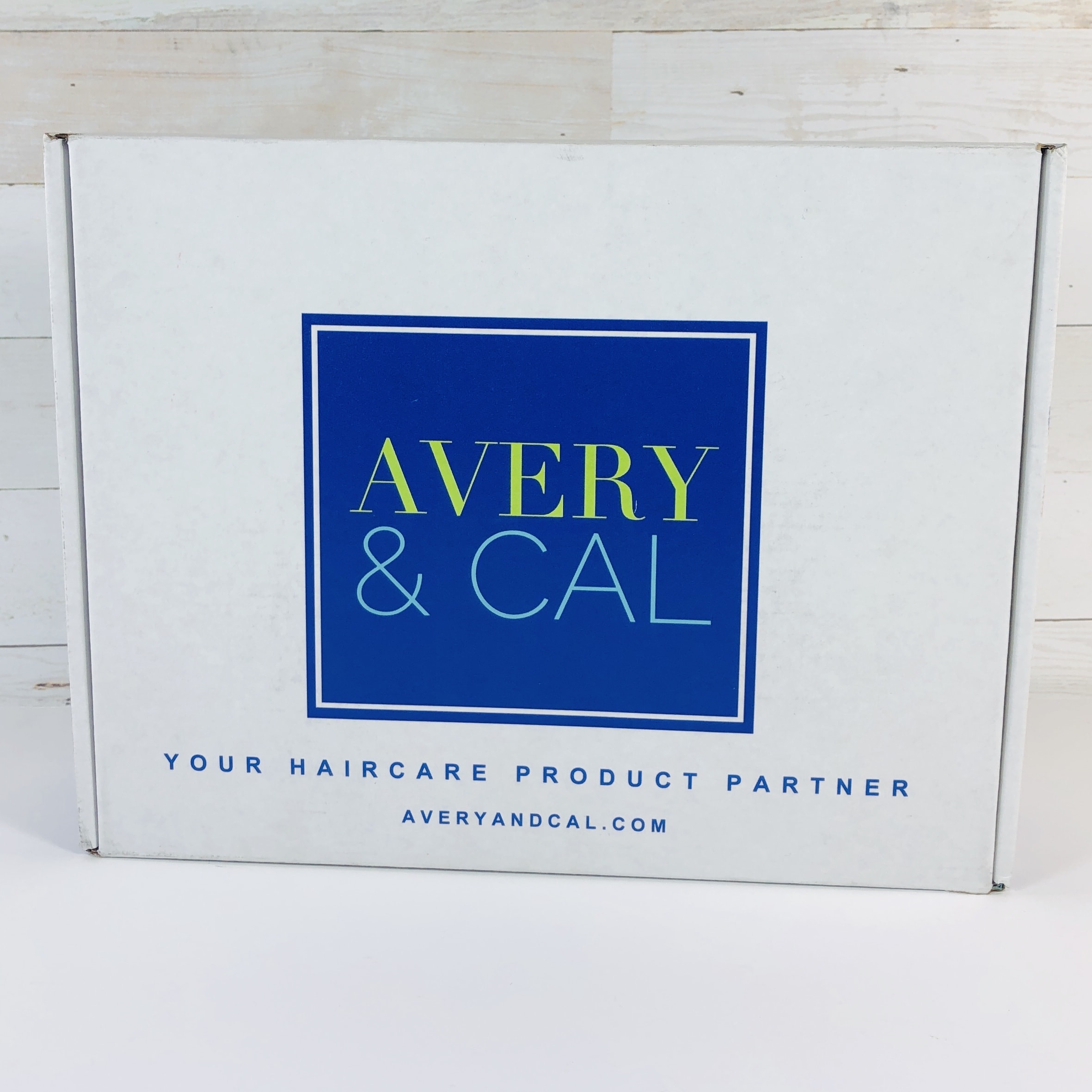 Avery & Cal is a personalized hair care subscription box for both men and women. You simply fill out a survey and their professional hairstylists use the information to choose the professional hair care products just for you. They offer 4 monthly options based on how much hair care you need. The value will be the same as or more than the price you pay for the subscription, and shipping is already included. Products will vary depending on your answers, so please keep in mind that my box may look very different from yours based on our unique answers!
Your hair care indulgence begins when our professional hairstylists virtually consult with you regarding your hair care needs. Next, we curate your personal Collection tailored to fit the results you wish to achieve. Your hair care Collection package will be on your doorstep ready for you to indulge in the luxury of Avery & Cal!
DEALS:
Get $10 off the Hair Envy Box! Use coupon code HAIRENVY10.
Get $5 off the Big Tease Box! Use coupon code HAIRENVY10.
I started by answering some questions about my hair type, hair goals, and what types of hot tools I use or if I air dry. The only hiccup I found was when it asked me what chemical processes I have used, but my answer was none of the above. It wouldn't let me move on so I contacted the company and happily they have now changed the form!
Next, I had to choose what level I wanted to try. Prices vary from $39 up to $99 a month.
NOTE: I am reviewing The Big Tease, $59 a month!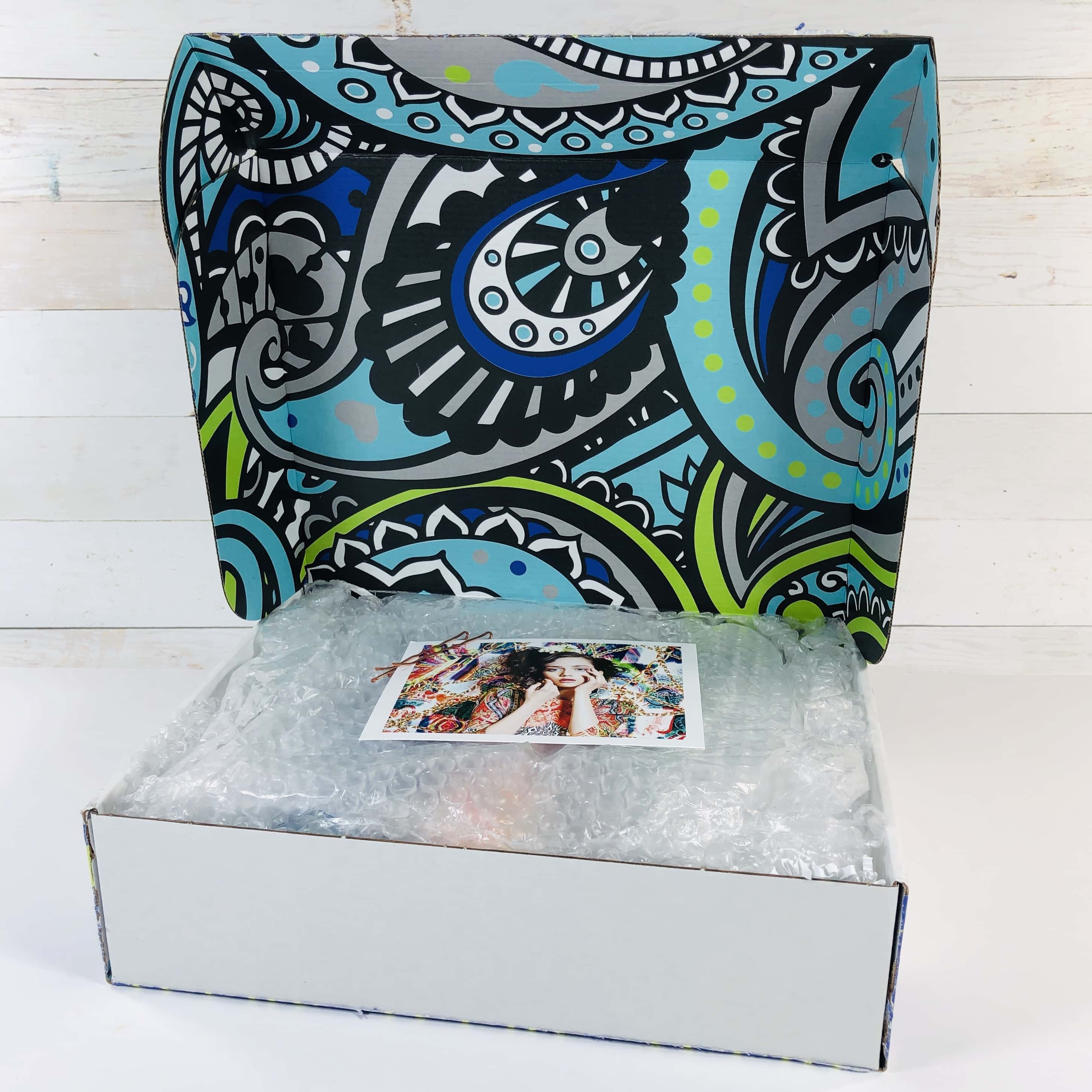 I opened my box and immediately feel in love with the pretty paisley pattern on the inside of the box!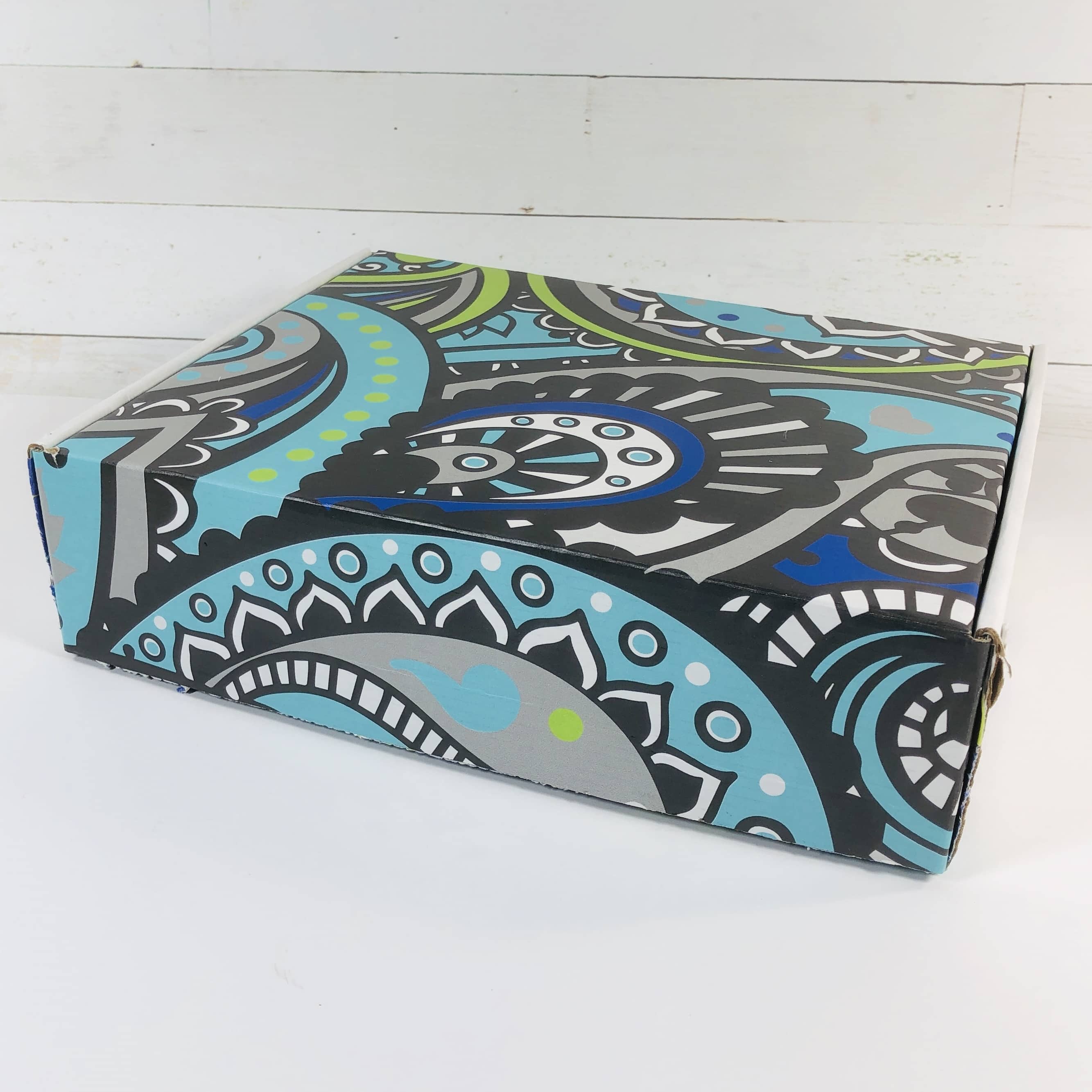 I loved it so much that I took apart the box and reassembled it with the pattern on the outside, so now I can use it for storage!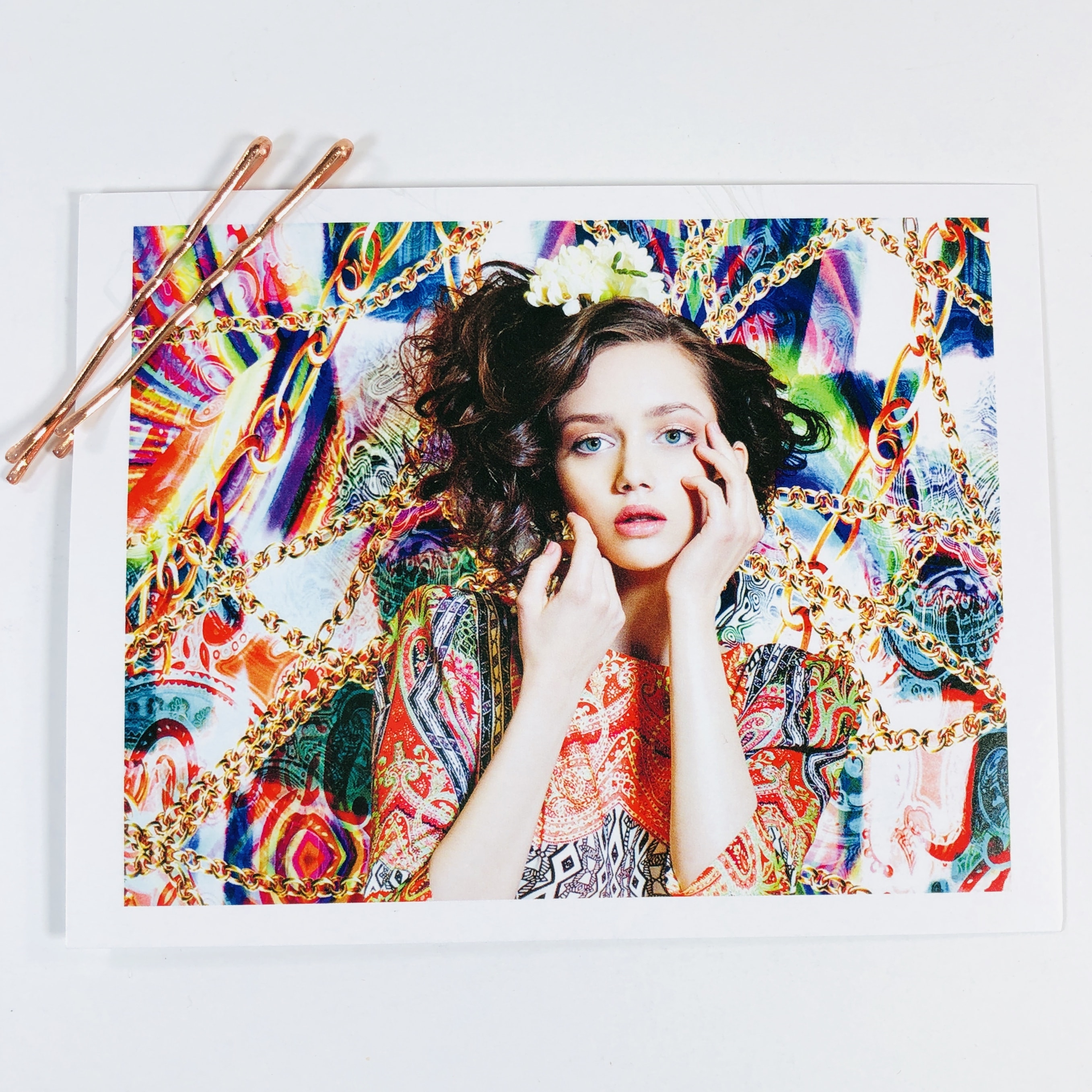 I received a card. Note the pretty rose gold hair pins in the corner.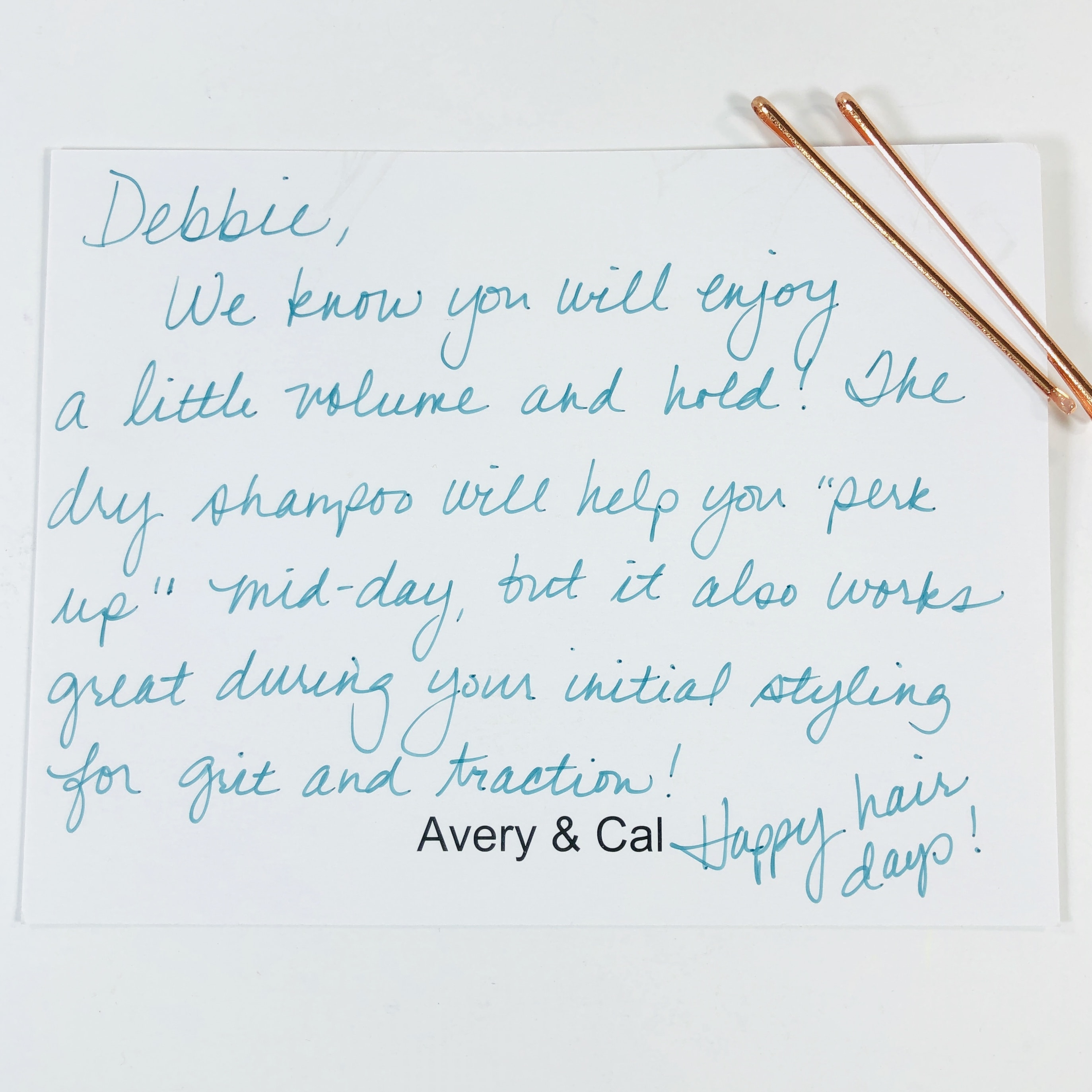 The card touched on what I could expect from my products, which is volume and hold for my short, fine, straight hair.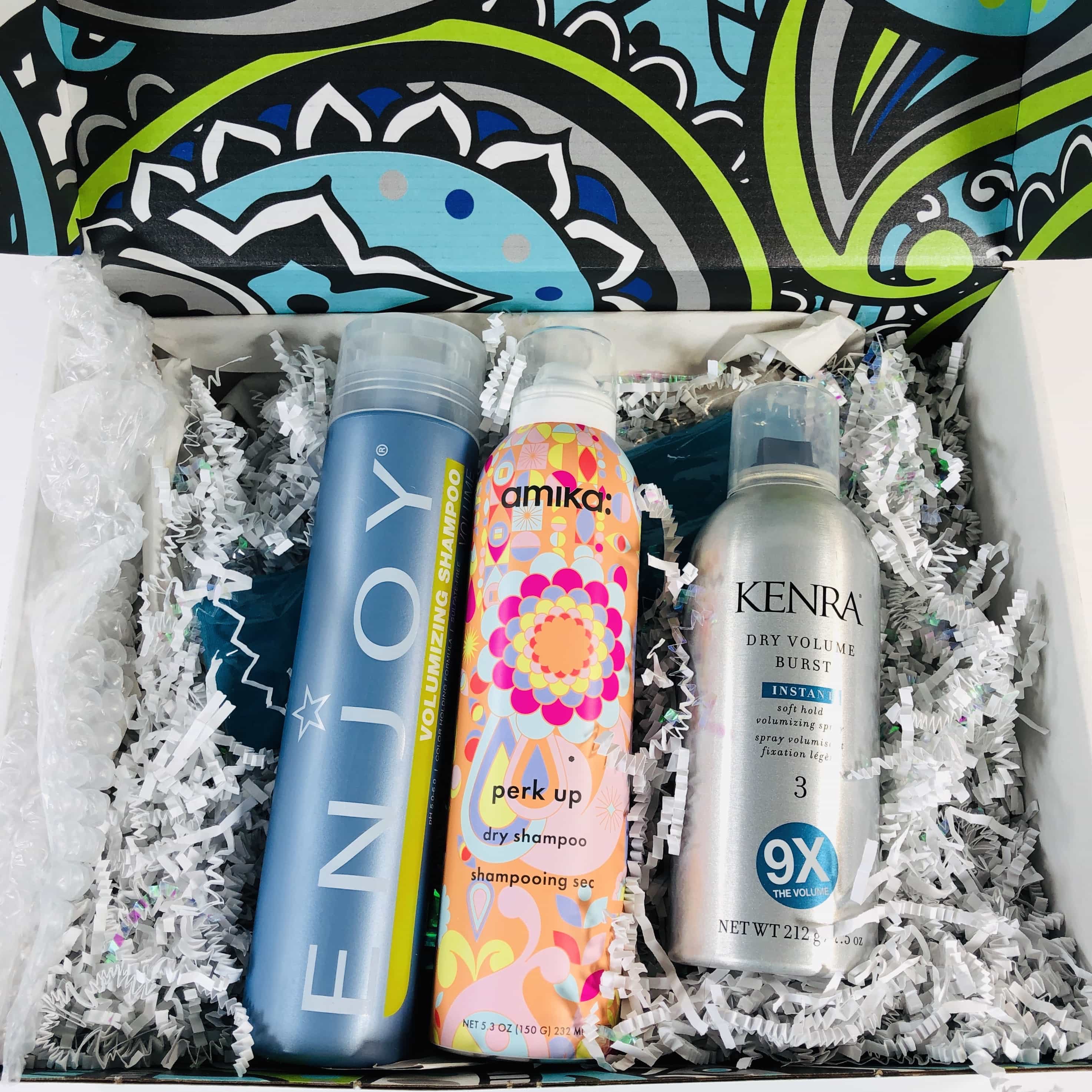 All of my items were kept safe with bubble wrap and were tucked into shredded paper squiggles. One brand was new to me, the other two are favorites!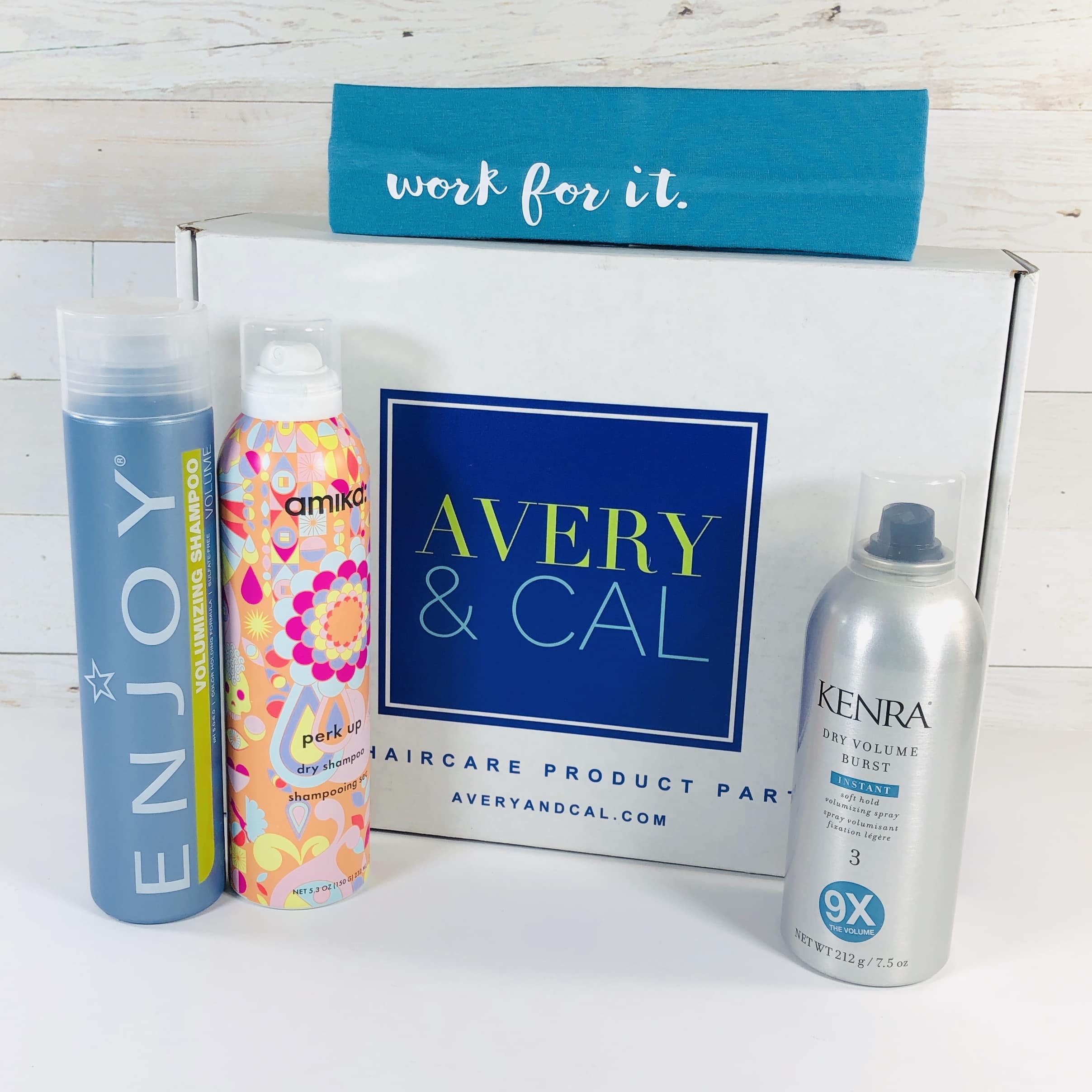 Everything in my box!
I found a jersey knit headband in the box in peacock blue. I use headbands for keeping hair off my face when I do my makeup in the morning or when I clean it off at night.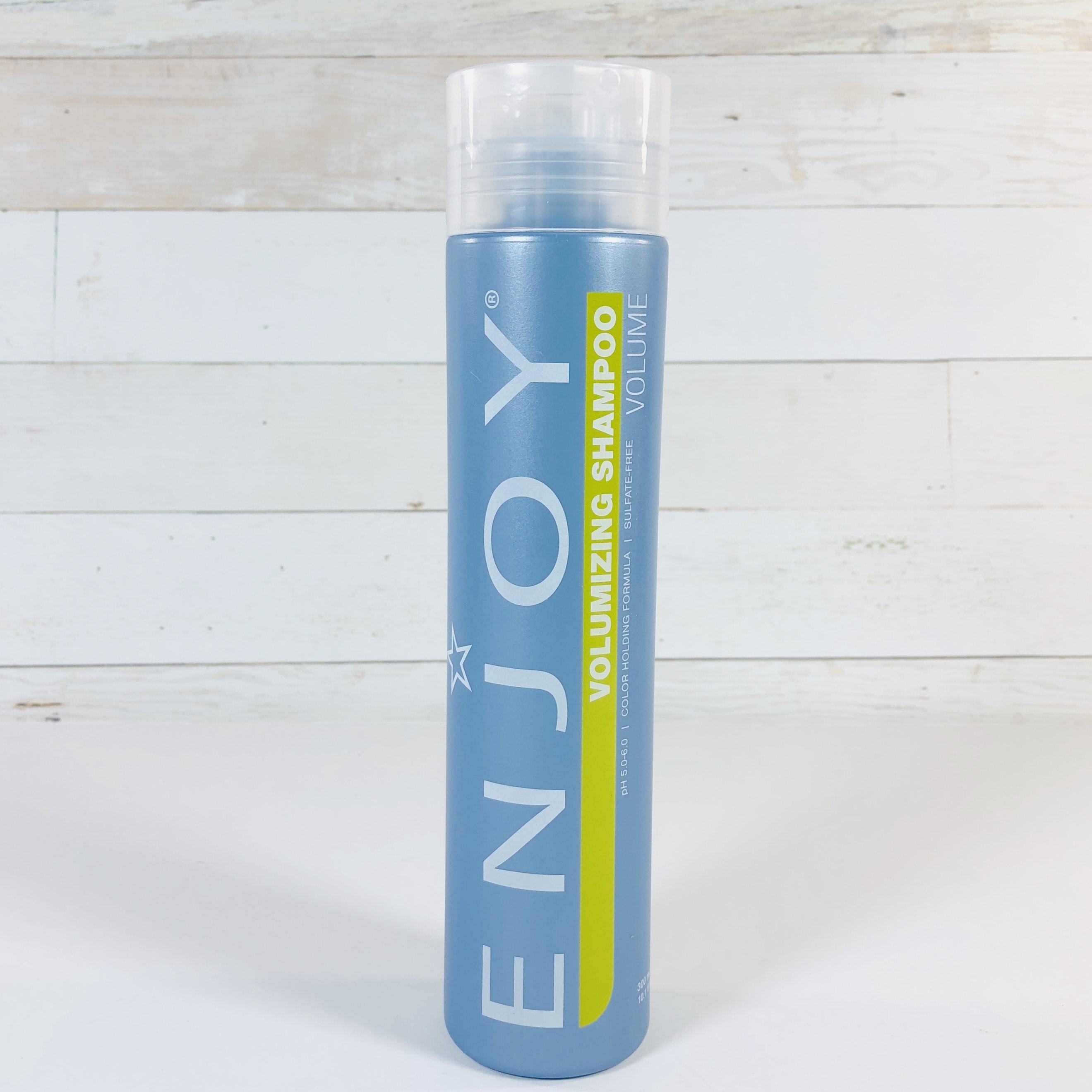 Enjoy Volumizing Shampoo ($20.95) I started by using this volumizing shampoo in my morning shower. The Enjoy brand is new to me and I am always up for trying something new. This shampoo is meant to add volume and fullness to fine, limp hair.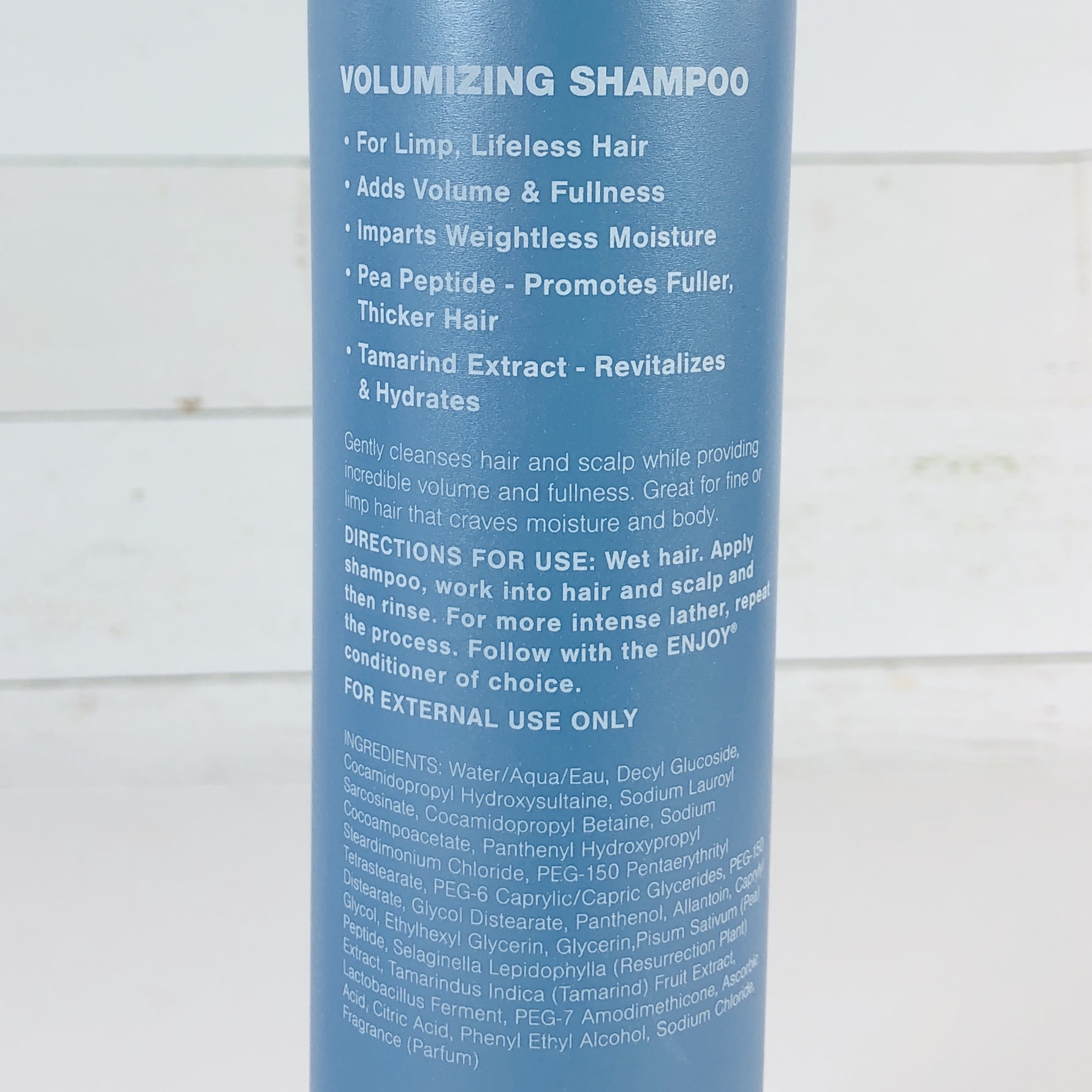 I worked it through wet hair and found it to be similar to a clarifying shampoo. I wasn't a big fan of the fragrance, but then again, I'm also not wanting to shampoo with perfume and luckily fragrance is last on the list. My hair felt tangled after rinsing though so I worked some of my usual conditioner through.
Kenra Dry Volume Burst ($17) After I blew my hair dry with a volumizing foam or spray (I tried several products from my own stash) and curled it with the curling iron, I sprayed some of this "soft hold volumizing spray" at the roots for some lift. I would lift my hair, spray, then let it dry before setting my hair down again. It did exactly what it said it would, it gave me a lot of volume! I went to church, did all kinds of stuff throughout the day, and was surprised to see it was still lifted at the end of the day! I still need to work with it some more to make sure I don't look like I'm living in the 80's, but this is amazing for my hair.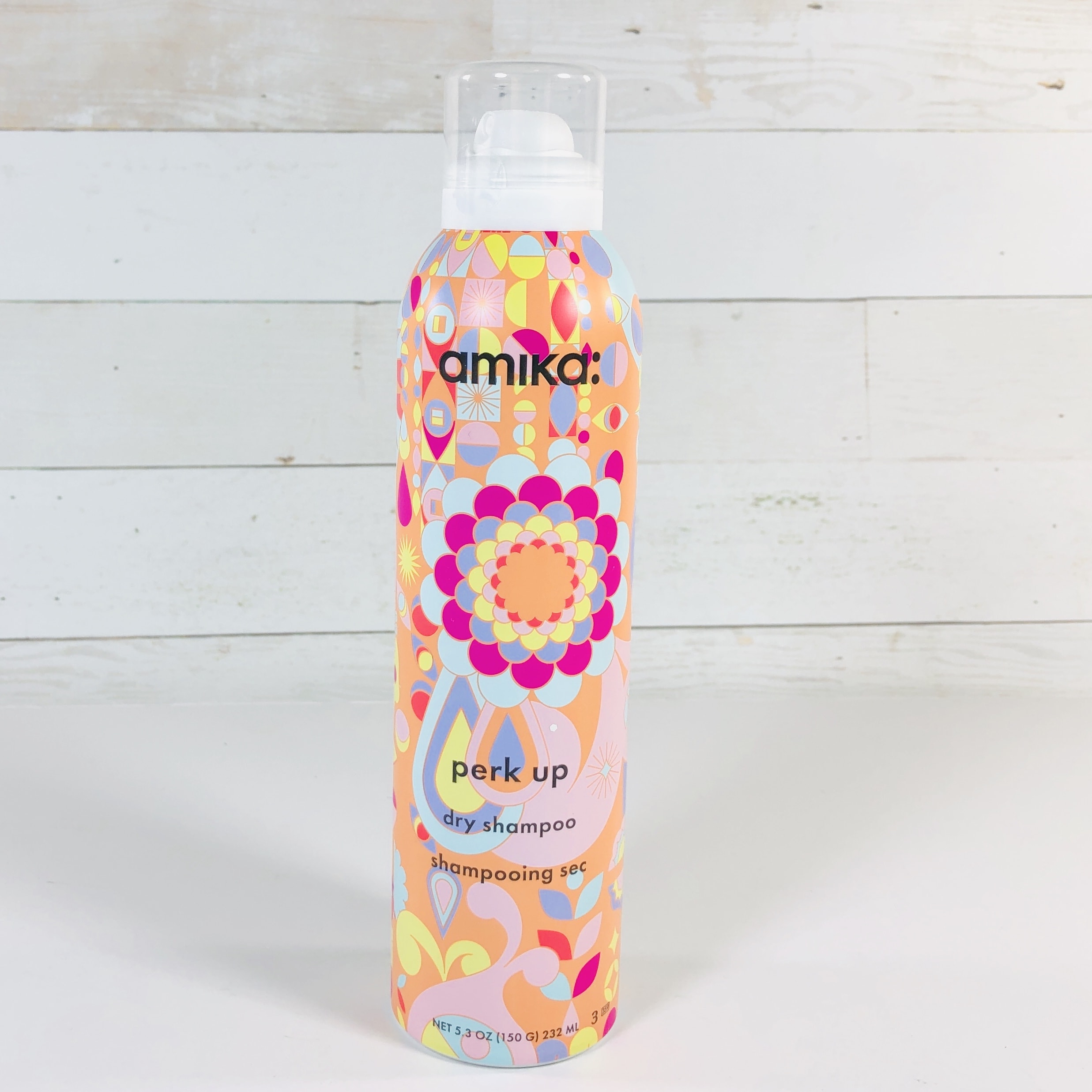 Amika Perk Up Dry Shampoo ($25) I will admit, I'm not a fan of dry shampoo because I shampoo every morning. However, when I visited my hairdresser in the evening, she saw how greasy my bangs were and told me I needed to use a dry shampoo midday to sop up some of that oil and keep my hair from falling flat. Also, some dry shampoos can be used as a texturizer to keep thin hair from slipping while styling. I love the volumizing spray I've tried from Amika, and I use their deep conditioner once a week, so I am happy to give it a try. Amika products always smell amazing!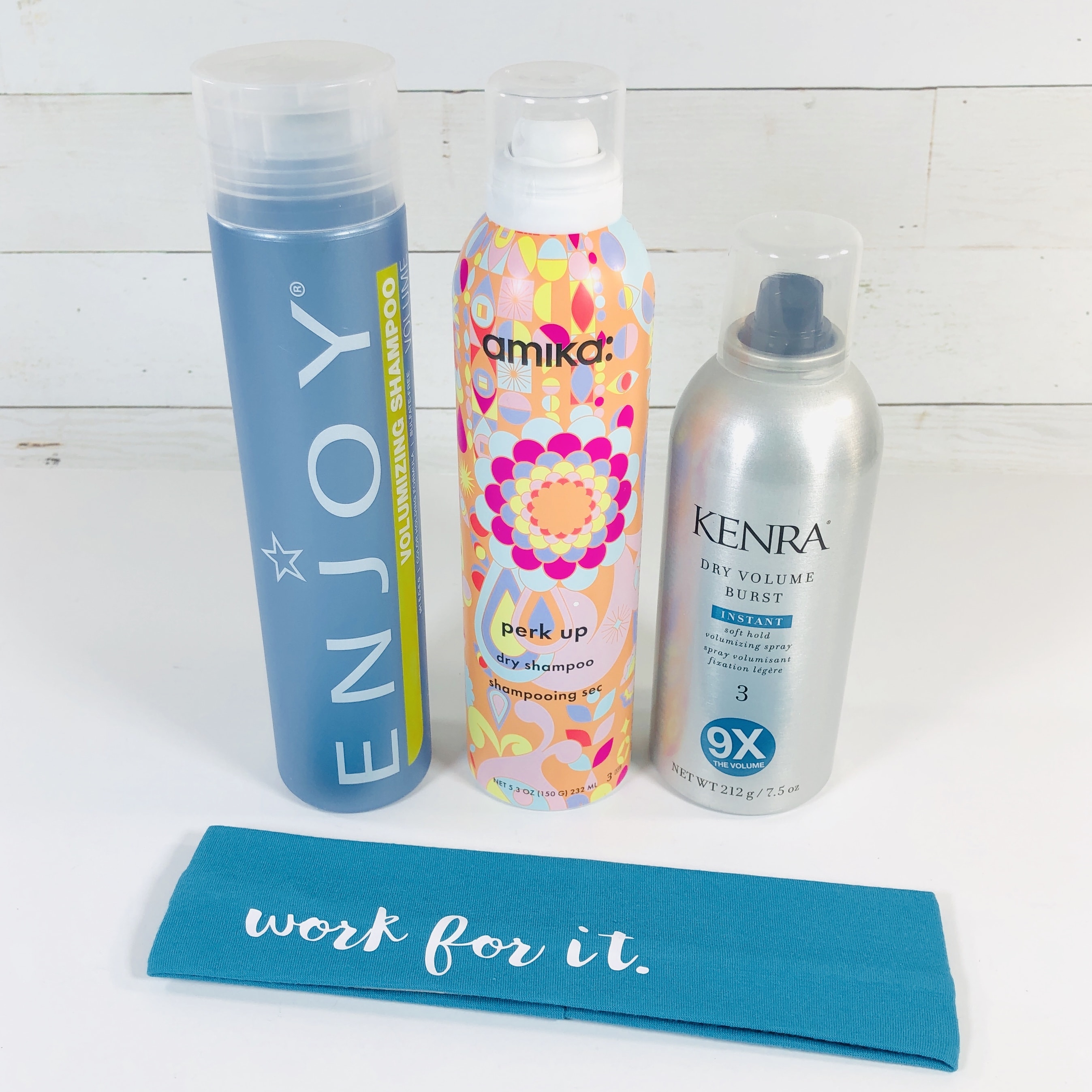 I was super impressed with my first box from Avery & Cal! The products were the kinds I would expect to find in a salon. I had fun trying the products and was happy with the results. My box had a value of around $62.95, not including the hair pins or headband. That's just a bit over the cost of the box, but I didn't have to pay shipping and I did discover some products that I have never tried before. My salon stylist tends to stick to the same brands so it was exciting to try something different. I would love to see how this box evolves, and whether subsequent boxes will vary products based on the previous month's delivery.
Did you like the Avery & Cal box? Tell me what you think!