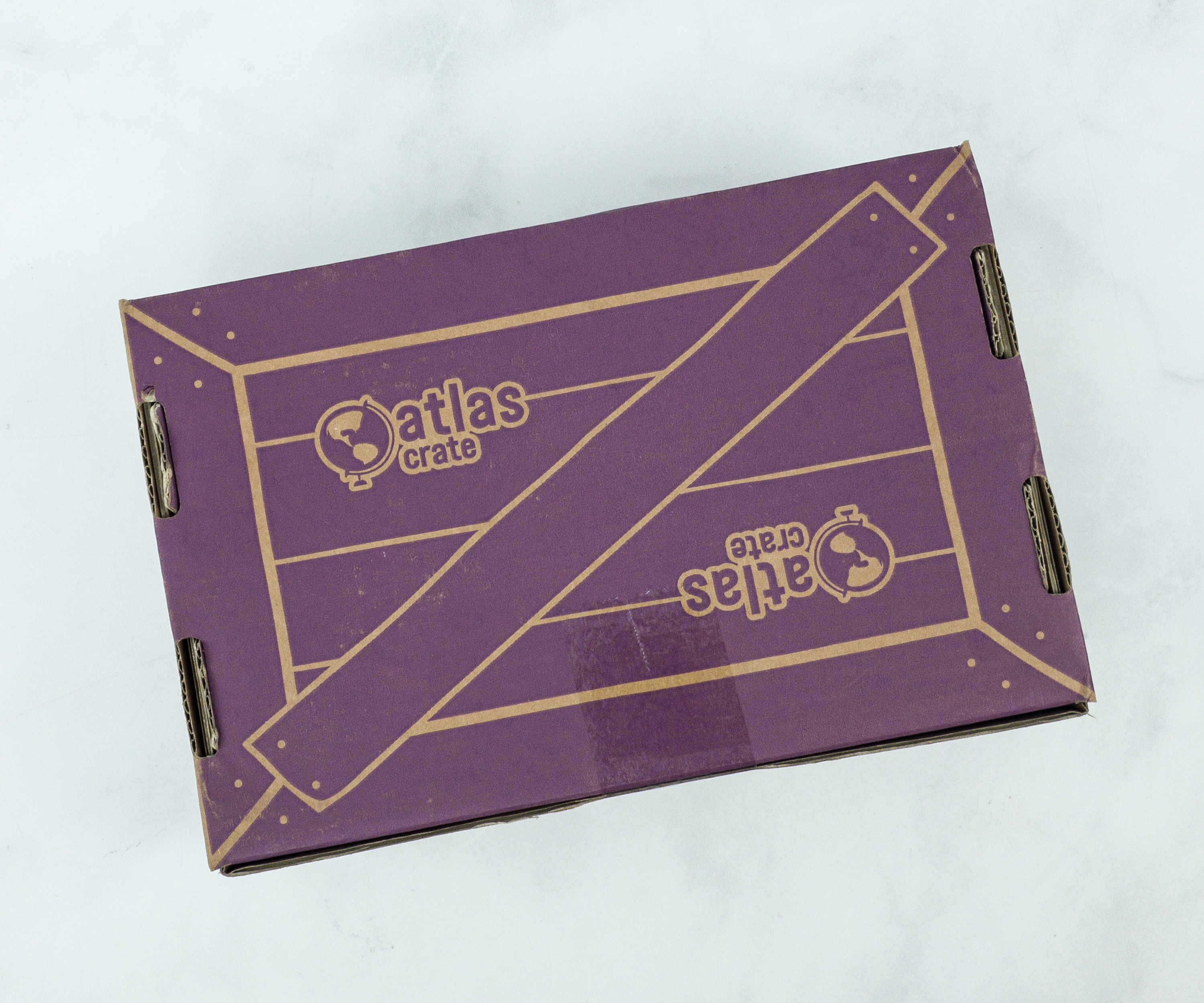 Atlas Crate is a monthly subscription from KiwiCo that specializes in geography and culture for children between ages 6 to 11 years old. This box is designed to spark kids' sense of adventure and curiosity, inspiring them to see themselves as citizens of the world. Kids can see and connect with the rest of the world, helping them grow beyond their own experience as they explore the globe.
KiwiCo also offers Kiwi Crate, Koala Crate, Doodle Crate, Tinker Crate, Tadpole Crate, and Eureka Crate. Atlas Crate is a great addition to the KiwiCo family as geography and exploration is always a favorite activity!
DEAL: Save 40% on your first month with this link on any KiwiCo line, no coupon code required!
This month's box is all about MEXICO!
Upon opening, we are welcomed by the cards and pamphlets that are essential to the activities. This subscription emphasizes learning through creative play as they provide in this box everything the kids might need. It builds a sense of adventure, an appreciation of other cultures, builds a sense of global citizenship and opportunity for parents and grandparents to bond with children.
Everything in the crate!
iHola!
The cute envelope uses a string closure.
Voila! Every flap of the envelope has information about the box. We are also given a beautiful surprise of trivia cards filled with fascinating facts and photos.
We are introduced to Anya the cricket and Milo the sandpiper.
There's also a card that lists all six tasks we need to be accomplished in this crate.
You can explore more online after you get your box with additional activities and book suggestions! Atlas Crate recommends Frida Kahlo: The Artist Who Painted Herself and Funny Bones: Posada and His Day of the Dead Calaveras.
Atlas Crate Adventure Book
Missed our first review? You'll get the rings in your first box, which will always start with the WORLD crate. Check out that review here!
The first item we got is a sticker that represents this month's featured country, Mexico! And it features one of the known Pyramids in the country, the Temple of Kukulkan or popularly known as Chichen Itza.
We placed the sticker on the front page of the Adventure Book.
That's our 6th! And we're looking forward to more countries we're going to explore!
The table of contents is on the edge of the page for easy reading, just like how a travel book works.
It's a cute illustration of the country map with fast facts and where they have images drawn of Mexico's notable events, sports, places, or products from that particular location.

These pages feature the beginning of the adventures of Anya and Milo in Mexico.
They take us with them in their adventure through reading their journal as they explore the beautiful country and share with us their activities. Check out Dia de Muertos, or the Day of the Dead!
It tells us how the Mexicans are celebrating Dia de Muertos, and how fun it actually is. The next page features one of the most popular places to visit in the country, the Chichen Itza.
This large step-pyramid was dedicated to the Mayan God depicted as a feathered serpent. The architecture of the building is so precise that setting sun on the spring and fall equinoxes will turn the shadows of the steps into an illusion of a serpent slithering down the banister. Also, the steps on this pyramid have a total of 365, which is the total number of days in a year!
The next page features the Mexican dance, Baile Folklorico, which is a collective term for traditional Mexican dances that features local folk culture with ballet characteristics.
And as an Atlas Crate ritual, the kids located Mexico on our world map! There it is, just below the United States!
Atlas Crate Activities

The first activity from the crate that we tried is Huichol Yarn Painting. Huichol people live in the states of Jalisco, Durango, Zacatecas, and Nayarit. Huichol art is their traditional take on folk art and handcrafts.
My kids were SO excited about this and my son BEGGED me for yarn, so I went to Michael's and picked up some variegated yarn at 40% off. They cut it up to use the colors they wanted.
The yarn paintings are done by pressing the yarn into boards coated with wax and resin. It's derived from a ceremonial tablet called neirika. I know we can do this art because the crate provided detailed instruction that we can easily follow.
These artworks are really great and I'm so proud of how artistic my kids are! The bird yarn paintings are adorable!
Atlas Crate Recipe
And for this crate's recipe, we got a recipe for guacamole! It's easy to do because you'll only need these three ingredients to do it: ripe avocados, lime juice, and a pinch of salt!
Aside from the really simple dip, we can also add some extras on it like onions, tomatoes, cilantro, and to add some kick, some jalapenos! They also included a recipe for us to make our own tortilla chips to pair with the delicious dip!
My son helped with all the prep work.
After cutting the avocados, they started mashing them too. Then to finish off the dip, we added some lime juice and salt.
We also heated some store-bought tortillas.
Presentation-wise, our snack for today is a real winner. Taste-wise, they're fantastic!
My daughter enjoyed her tortilla chips with heaps of guacamole!
After a hearty snack, the kids are ready for more activities. They grabbed the Adventure Book immediately!
Atlas Crate Projects
We got 2 different Atlas crate projects this month! We're making our own Pinata and Hojalata!
Activity No. 1: Make Your Own Hojalata Tin Art. Hojalata, or tinplate, are sheets of steel coated with a thin layer of tin. Now, instead of making tin cans, we're using these metal sheets to do some artwork!
For this project, the crate provided the following materials: metal shapes, foam square, paints, paintbrush, wooden tool, and sticky dots. We'll just need some scrap papers and damp paper towels from home. Also, the book provided detailed instructions on how to do it, so we know it'll be easy to accomplish.
After choosing a metal shape, my son gave the metal sheet more details by using the wooden tool to add grooves on it.
After adding the lines, flip the metal sheet over. It will show the grooves as raised ridges on the other side.
The art will look more awesome with the added details, and it will be more fun to paint it up!
My son started painting his chosen design, which is a bird. I wonder how colorful this will turn out after!
My older son got the fish for himself. Here he is also adding a few more extras for his fish to look more fantastic!
I love the mix of color he used for the fish!
Here is the finished Hojalatas! They're looking great with the added paint on them. My kids really have a knack for making great artwork!
Atlas Crate also included fun facts about the project. Hojalatas in Mexico can be frames, mirrors, lanterns, and a lot more!
Activity No. 2: Make Your Own Piñata. The next project is about making our own Pinata! As we all know, pinatas are popular at parties and celebrations! A pinata is a container usually made out of paper mache, pottery, or cloth, which is decorated and filled with candies and small toys, and kids will break them to get the treats inside, and as an added challenge, they'll do it blindfolded!
For this activity, we'll be making a cardboard pinata! First, we will build the cones that we will be used in decorating the pinata.
Next is completing the box base and lid. This is the one that we will be filling up with treats, and will be decorated with the paper cones.
My son started doing the paper cones.
They also cut and separated some strips that will be used to decorate the cones.
Next is making the lid of the box base.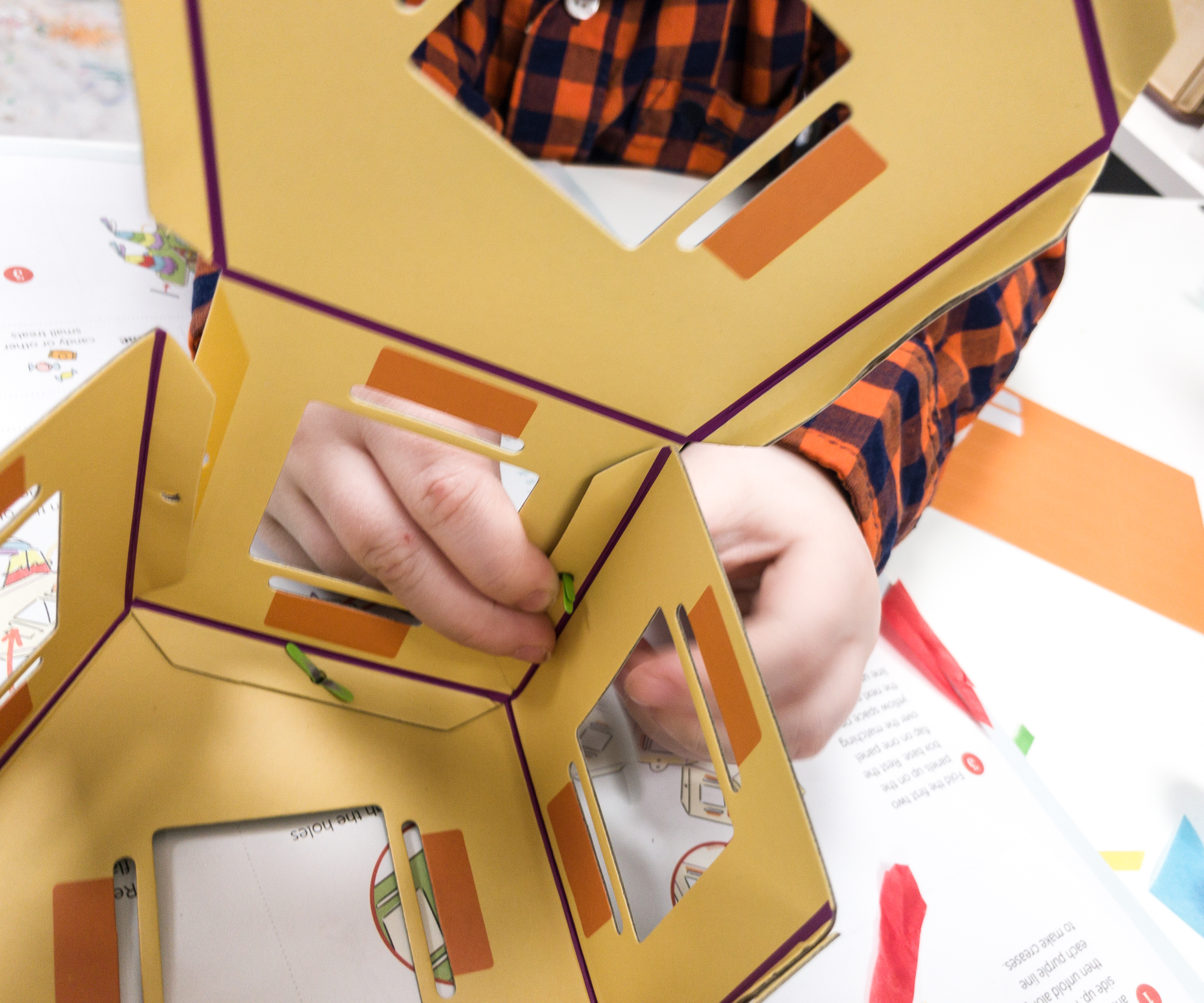 They attached the lid to the base, but it's not yet ready to be filled yet.
They put the cones in place, around the box.
It's ready to be filled with candies and other treats! We are all excited to break this pinata!
They also included other fun facts about this project. Pinatas used to be made of pottery, but these days, cardboard versions are more popular and widely used.
Our pinata is ready! We just need something to hit and break this up, so that we can get all the treats inside!
The booklet even provide instructions in playing with the pinata, making the experience as authentic as possible!
Atlas Crate introduced the kids to how beautiful the Meixco is and how fun the activities and food and culture it offers – we had a taste of Mexico because of this crate. The kids were more excited about the different beautiful places that we can visit when we get there, especially the popular Chichen Itza. They said that we don't really need to go to Egypt just to see a pyramid because Mexico has some too! Not only the Chichen Itza, but the kids learned that there are other pyramids to see in the country (but we would still love to visit Egypt too!). They enjoyed the tortilla chips with guacamole, and we'll be trying the more complex recipe, the one with jalapeno! The kids not only enjoyed the food and activities this box has to offer, but the information that they learn about the featured country too! Subscribing to this box is a great way for the kids to be introduced to other culture, traditions, places, and even food, and open their minds to more possibilities!
What do you think of KiwiCo's Atlas Crate?