Amoda Tea is a premium tea subscription that sends hand-selected teas sourced from small, independent tea companies. There are two choices of box available — the Original Monthly Tea Box and The Low Caff. Both cost $20, have free shipping to Canada/US (no international shipping yet), and you can also add on some extra bonuses like a perfect teaspoon or extra tea bags. They also have a tasty tea guarantee — if you don't like a tea in your box, they'll replace it in your next box!
This is a review of the original box.
DEAL: Get 40% off of your first month! Use coupon code HELLO40.
Drink well. Be well.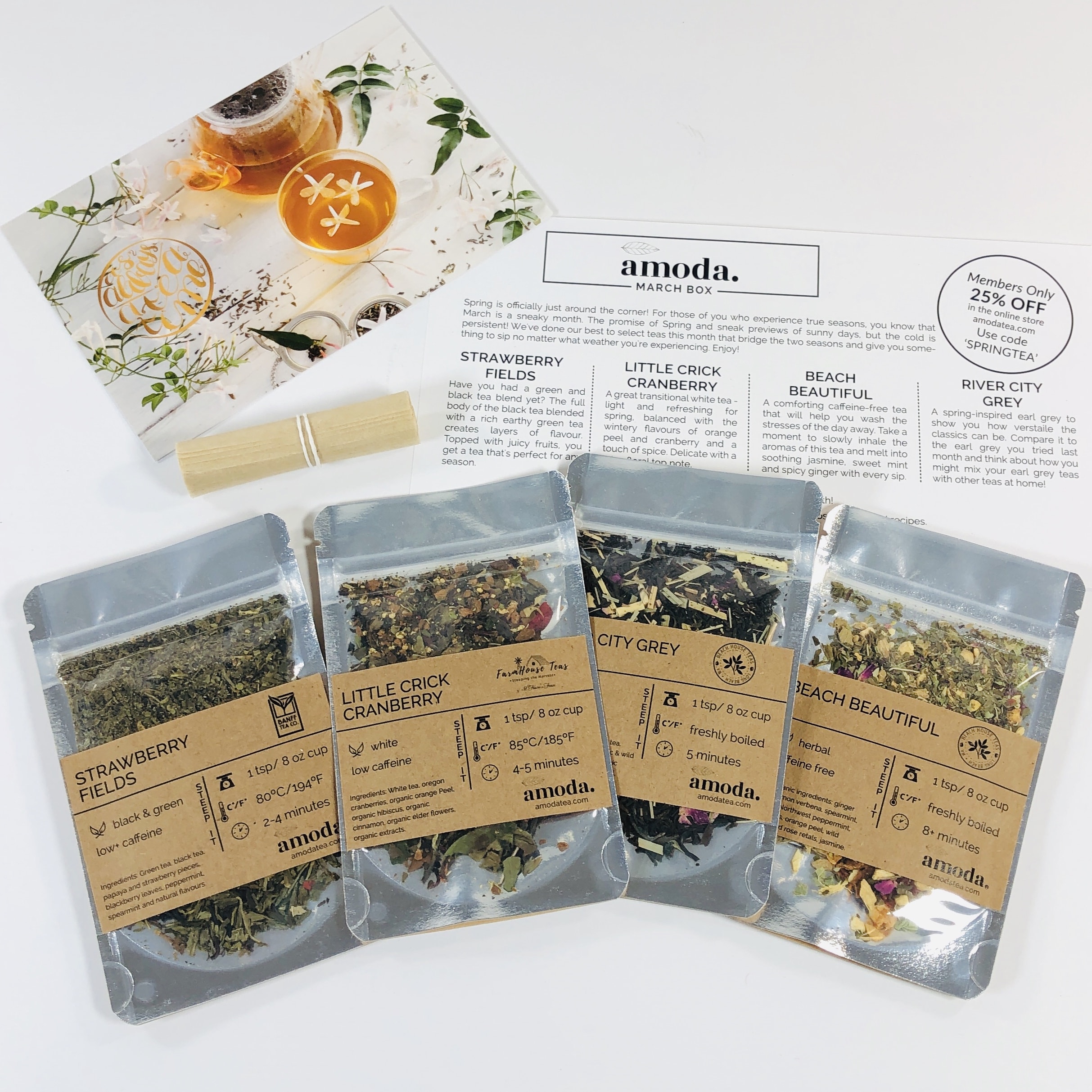 Everything in my box!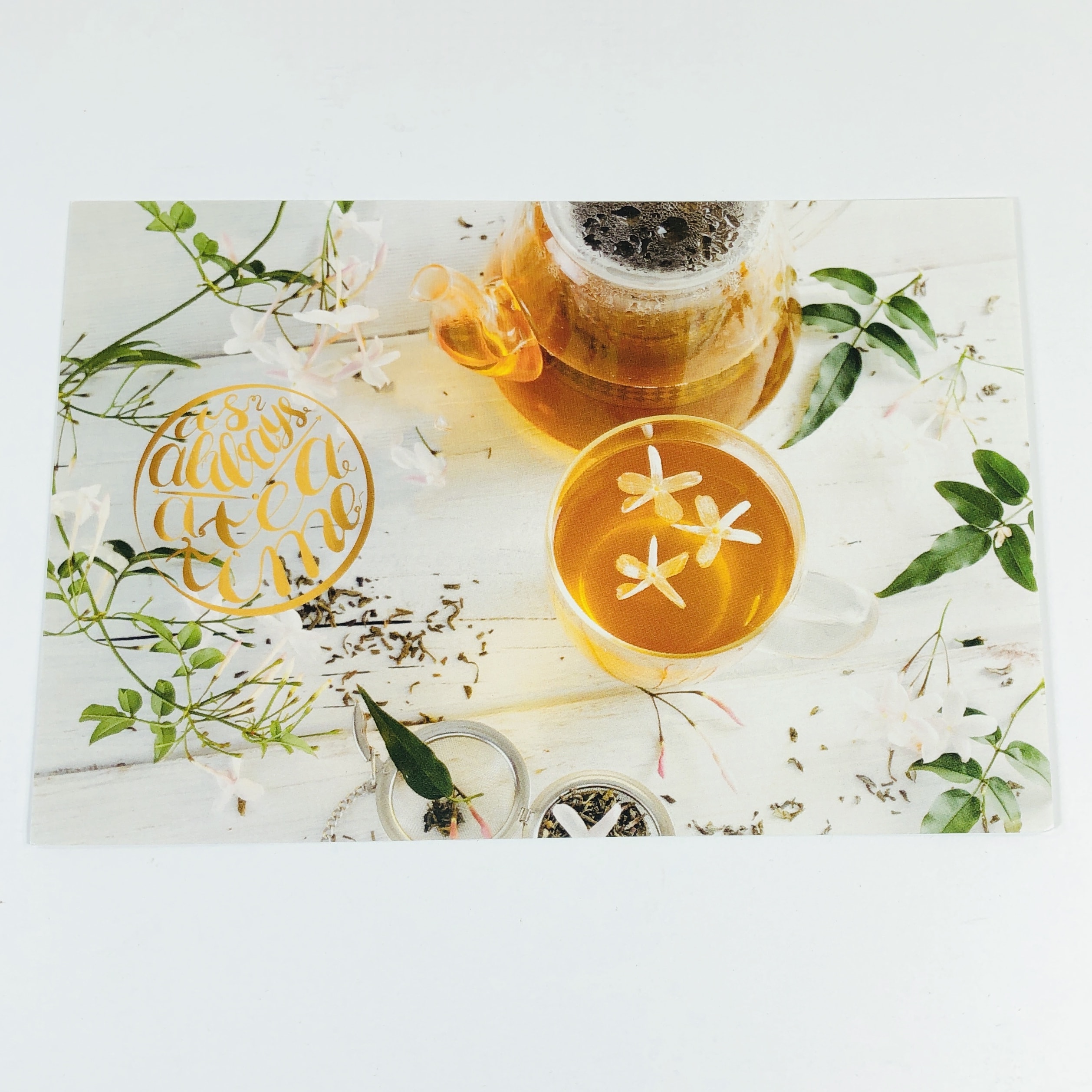 I love the tea postcards that come in this box, they are always so pretty.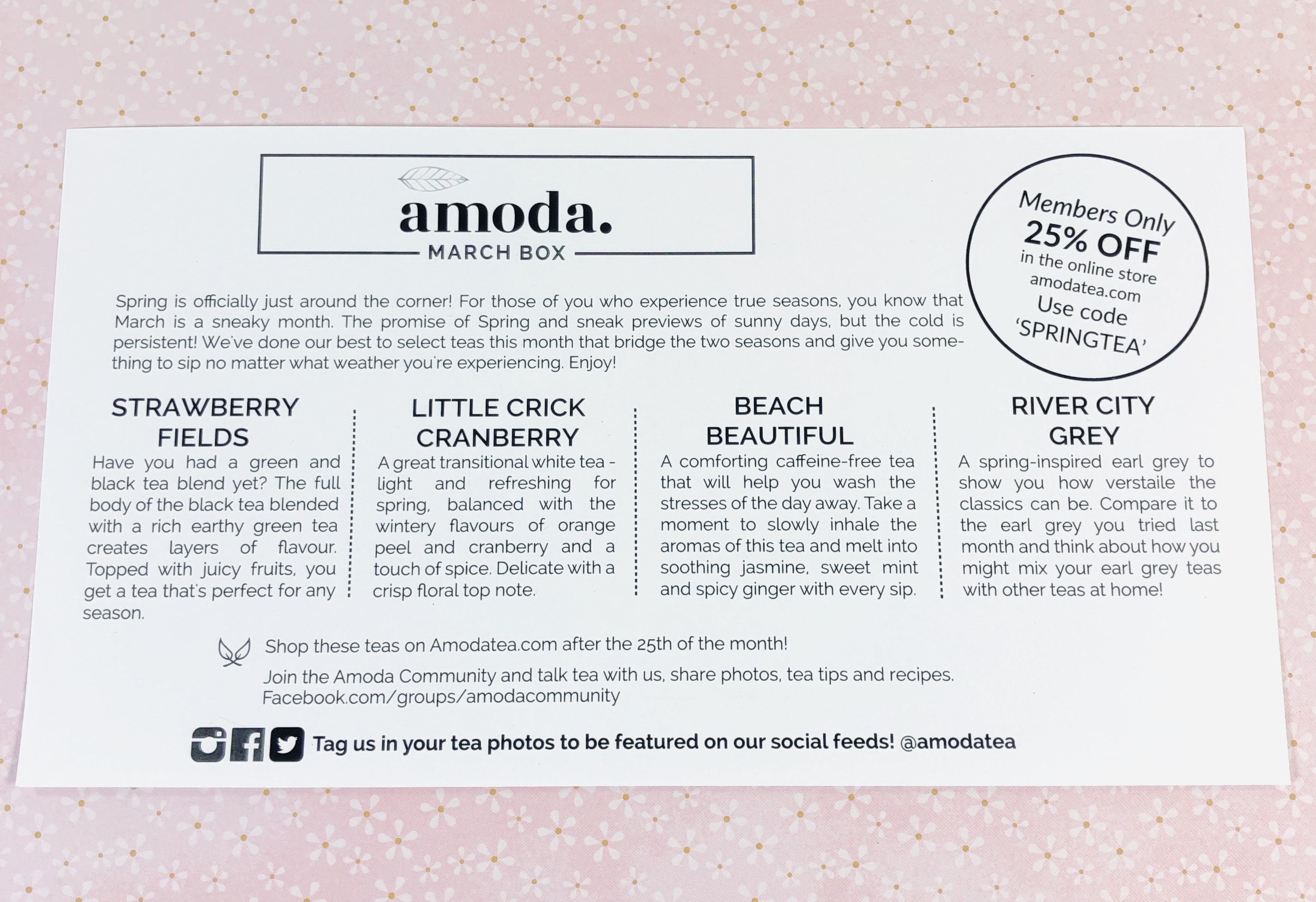 There was a paper with info on the teas. These teas are transitional as we move from winter to spring.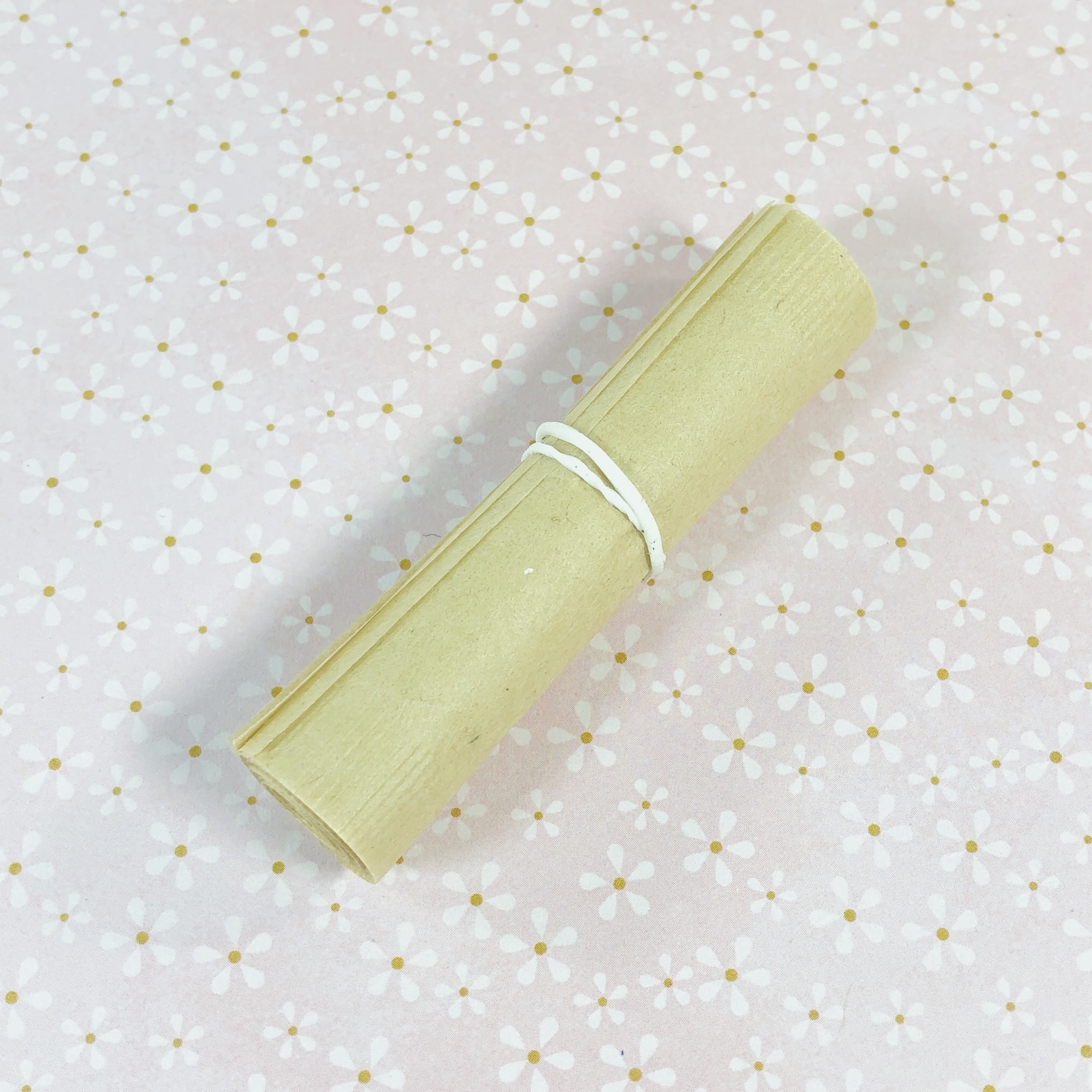 I always receive a roll of tea bags. Fill them up with the tea, steep in a cup, then toss in the compost or trash.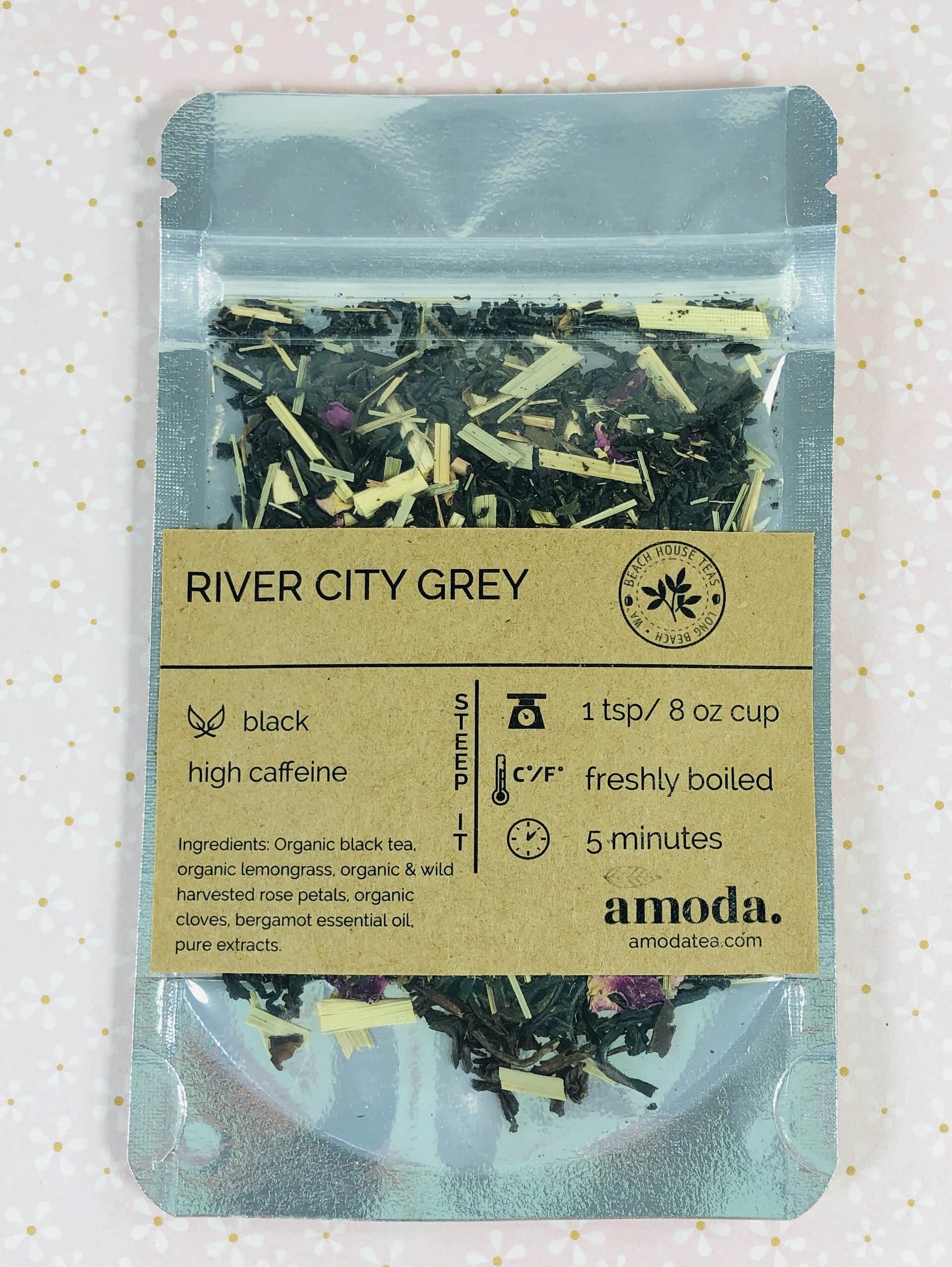 Beach House Teas River City Grey is a take on classic Earl Grey tea with lemongrass, cloves, and rose along with black tea and bergamot.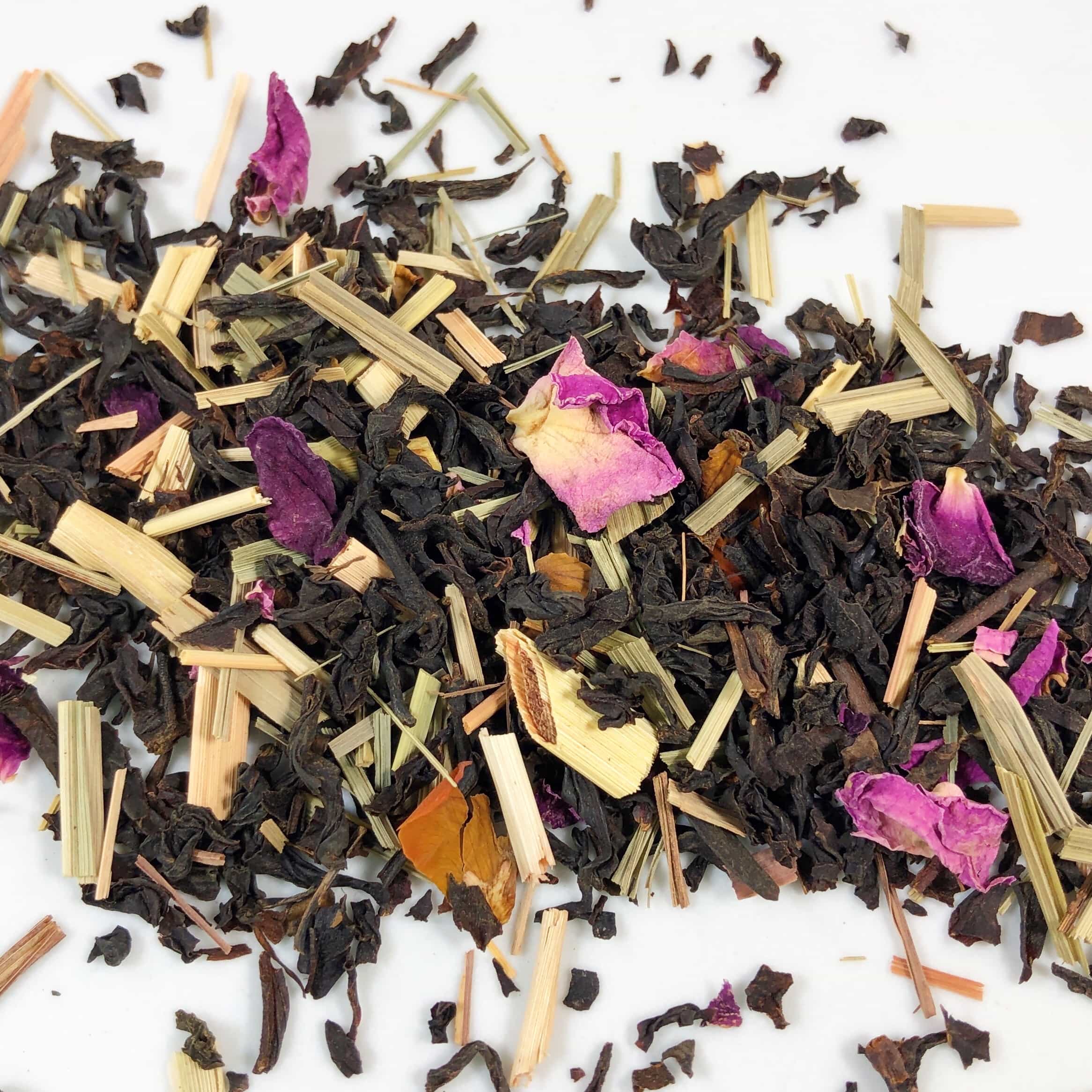 I thought it wasn't much like an Earl Grey at all, but the lemon flavor was bright and clear. In fact, I would imagine that this would make an amazing iced tea in the summer!
Banff Tea Co. Strawberry Fields is a combo of green and black teas plus mango, strawberry, peppermint, spearmint, and blackberry leaves.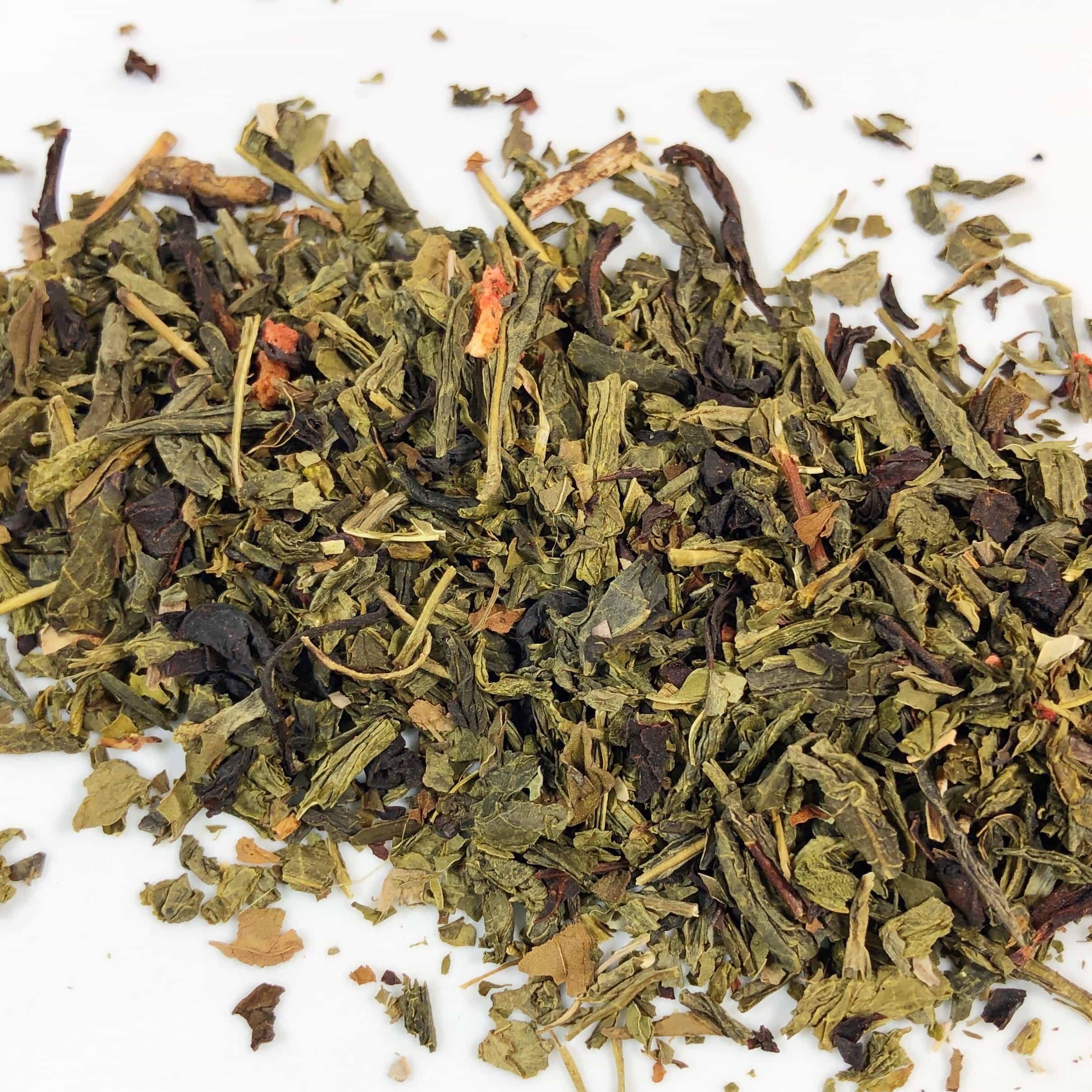 It looks like it is mostly green tea and was just a bit stronger than the usual cup of green. The berry flavor was wonderful and as it cooled down I could taste the mint.
Beach House Teas Beach Beautiful is the herbal tea featured this month. I forgot to let it steep for 8 minutes as directed on the label, so next time I will know better!
The all organic ingredients are ginger root, lemon verbena, spearmint, peppermint, rose hips, rose petals, orange peel, and jasmine. The flavor was very minty and I didn't really taste much else, but after it cooled a bit I could feel the effects of the ginger on my throat. I love an herbal in the evenings and this one was lovely.
FarmHouse Teas Little Crick Cranberry is a white tea so it has some caffeine but not as much as black or green. It also has dried cranberries, citrus peel, and spices.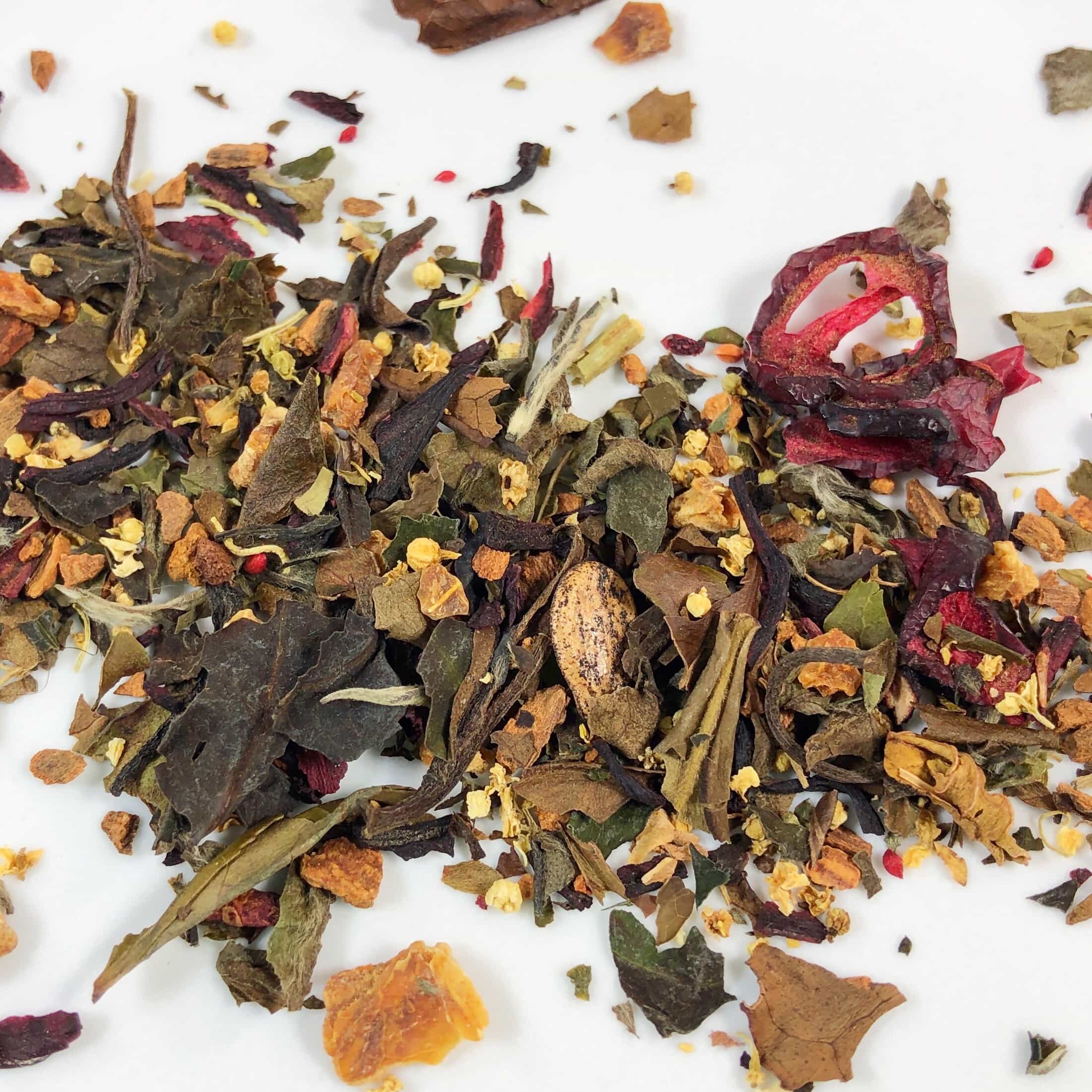 After steeping it was a pretty pink shade and reminded me of an herbal tea. I was expecting it to be tangy from the cranberries but it was lightly fruity and I could taste the cinnamon from start to finish.
Amoda sends lovely tea blends and I always enjoy my tasty teas. They almost always send a black, green, herbal, and wildcard. They also tend to be organic for the most part. Amoda is a great way to discover new brands and flavors that you might want to purchase in larger quantities so it's nice to try before you buy. Don't forget to use that 25% off code in the online shop and the monthly teas are supposed to show up on their site after the 25th of the month.
Which tea was your favorite? Let me know in the comments!