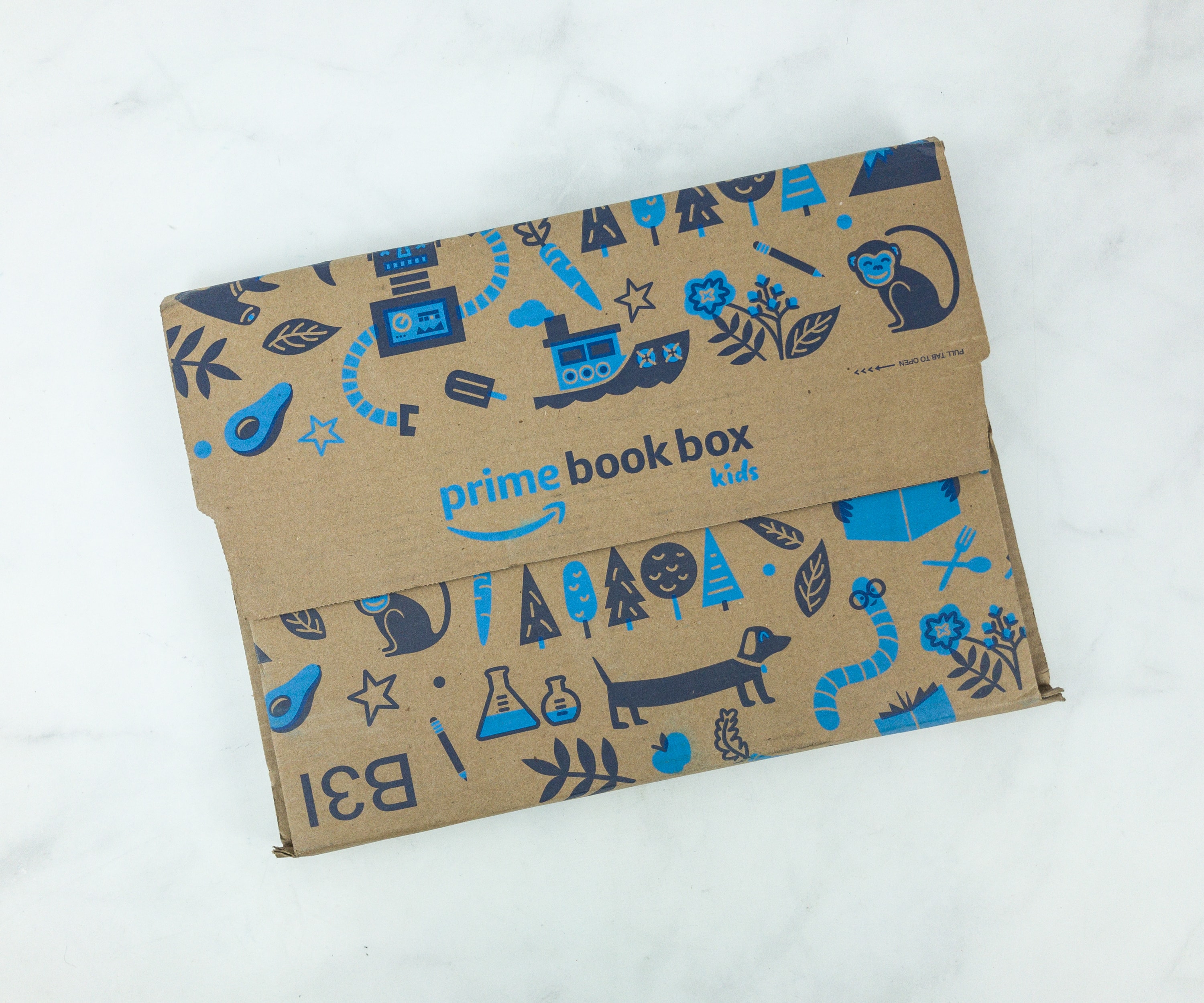 Amazon Prime Book Box for Kids is a subscription box that contains children's books perfectly matched to your reader's age. The box costs $19.99 and you can choose the frequency to receive your box every 1, 2, or 3 months.
Each box contains 2 hardcover children's books tailored to your reader's age (for ages 3-12), or 4 board books for kids 2 and younger. You can skip a box and change the frequency in Your Memberships & Subscriptions.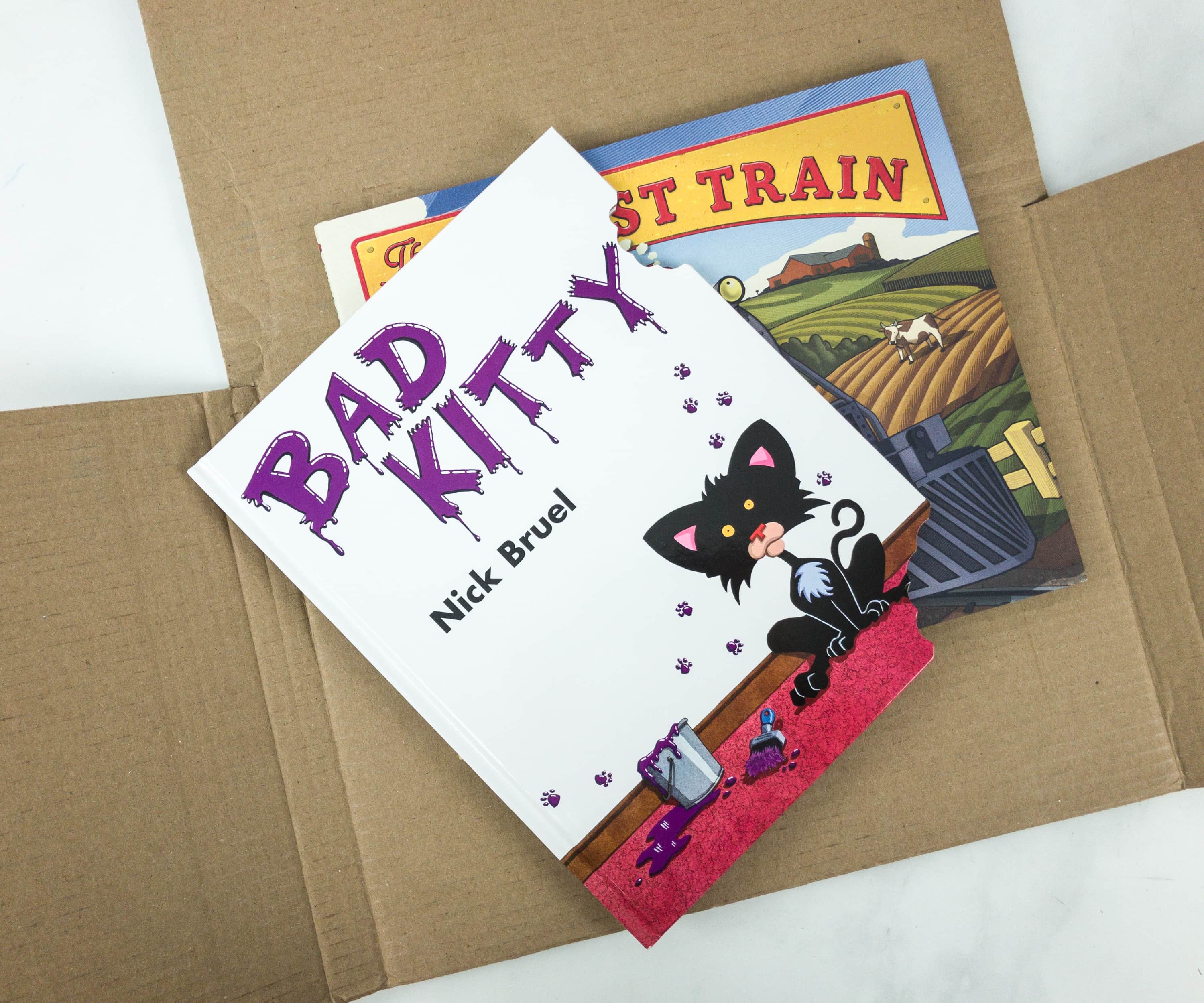 This month's box contains 2 hardcover books for pre-schoolers ages 3-5!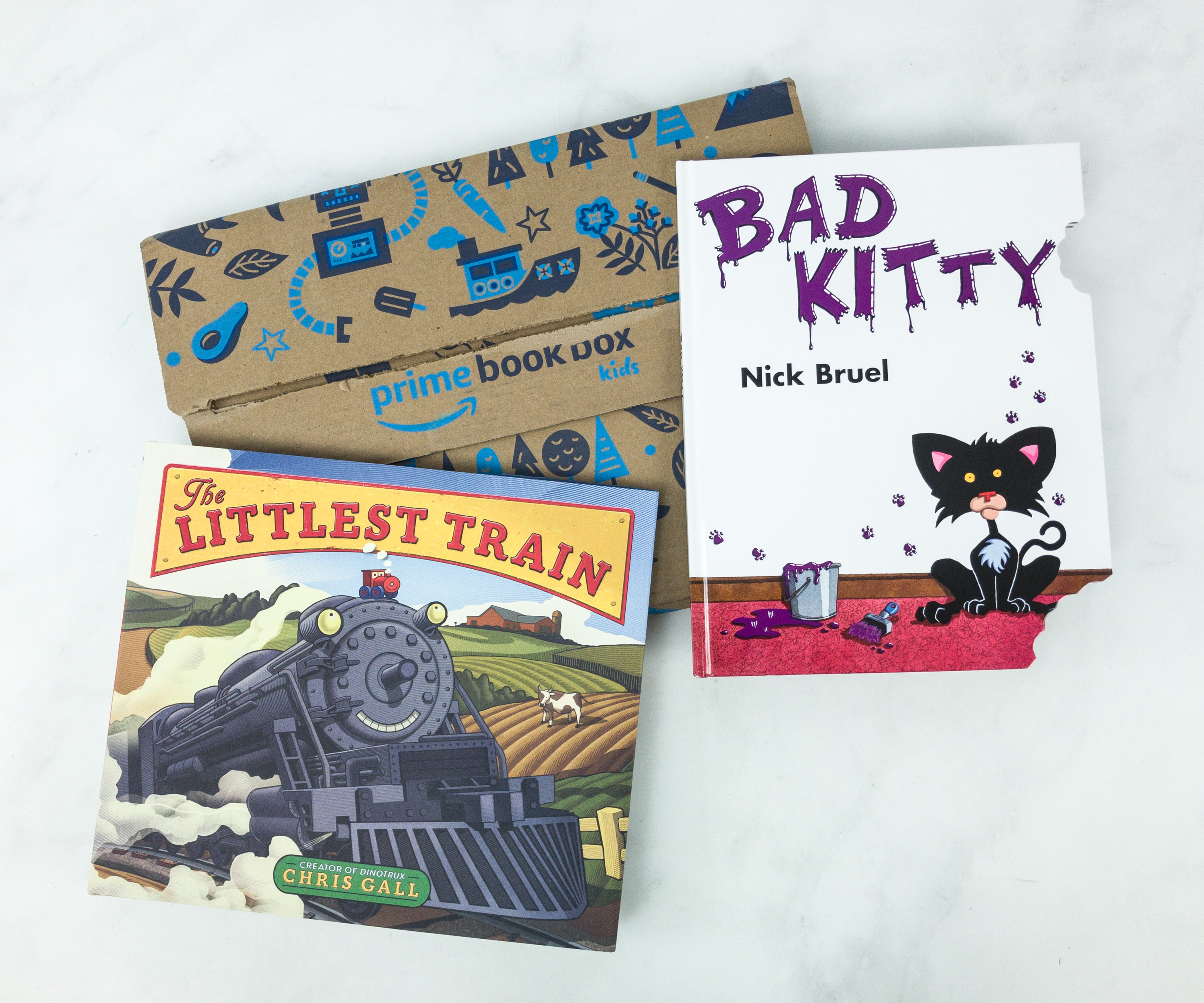 Everything in this pack!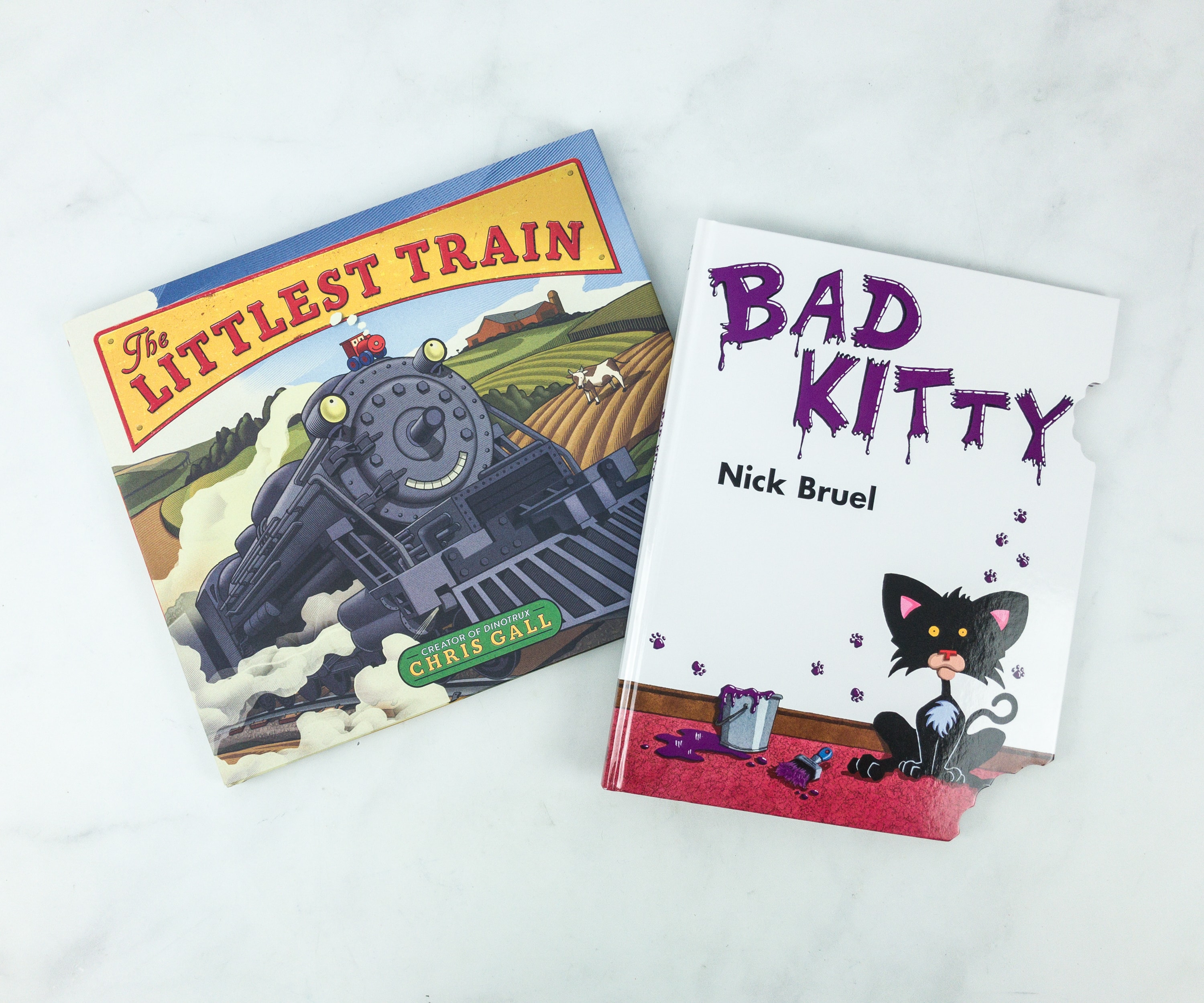 The titles and even the covers look promising!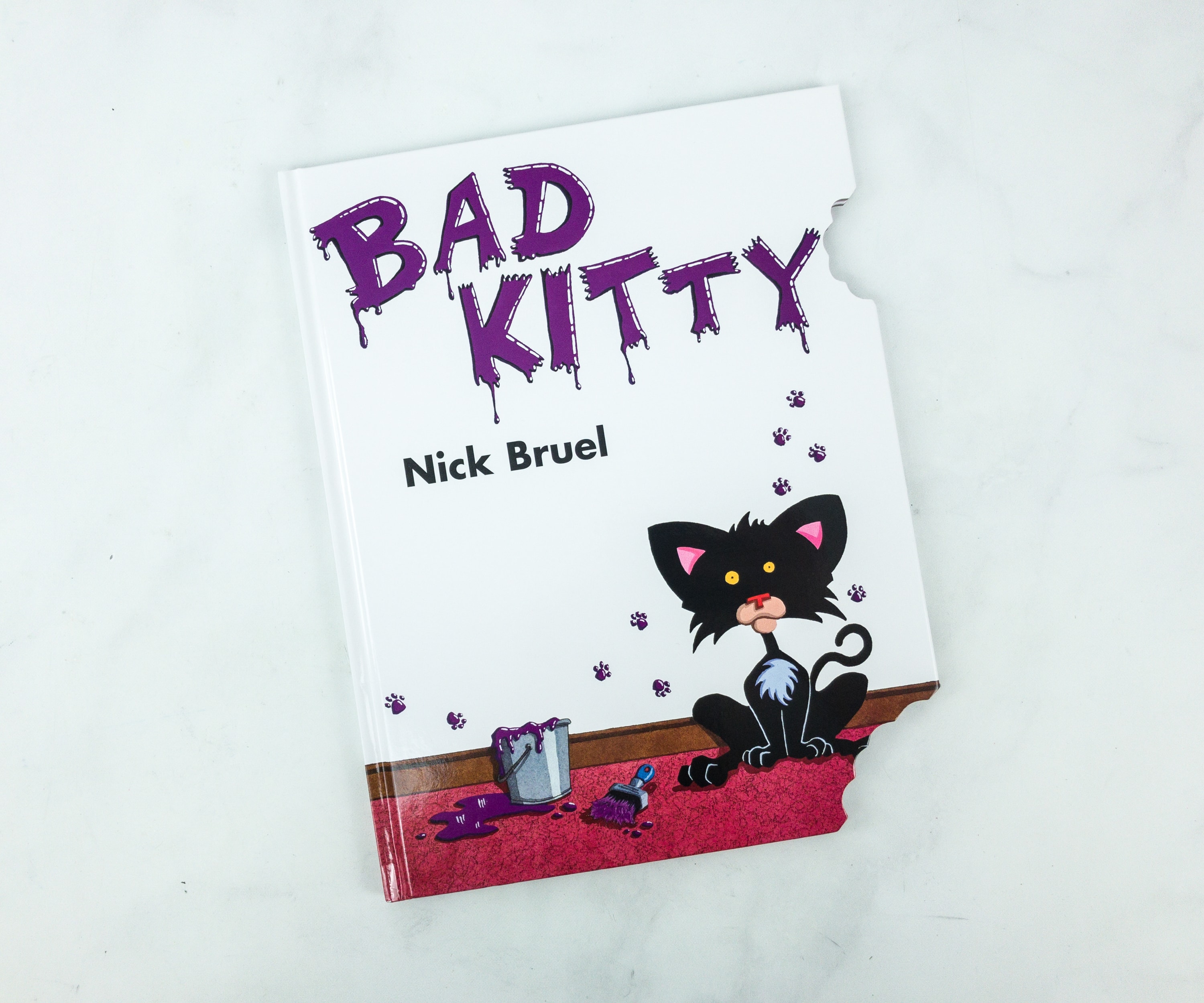 Bad Kitty by Nick Bruel ($7.74)
From the creator of The New York Times bestseller Boing! comes the riotous story of a cat gone berserk — four times over an in alphabetical order each time. Kitty is not happy hen she's told that her favorite foods are all gone and all that's left are Asparagus, Beets, Cauliflower, Dill…and 22 other equally unappealing vegetables. So she: Ate my homework, Bit grandma, Clawed the curtains, Damaged the dishes, and so on, through Z. Only when tastier things arrive (An Assortment of Anchovies, Buffalo Burritos, Chicken Cheesecake…) does she Apologize to Grandma.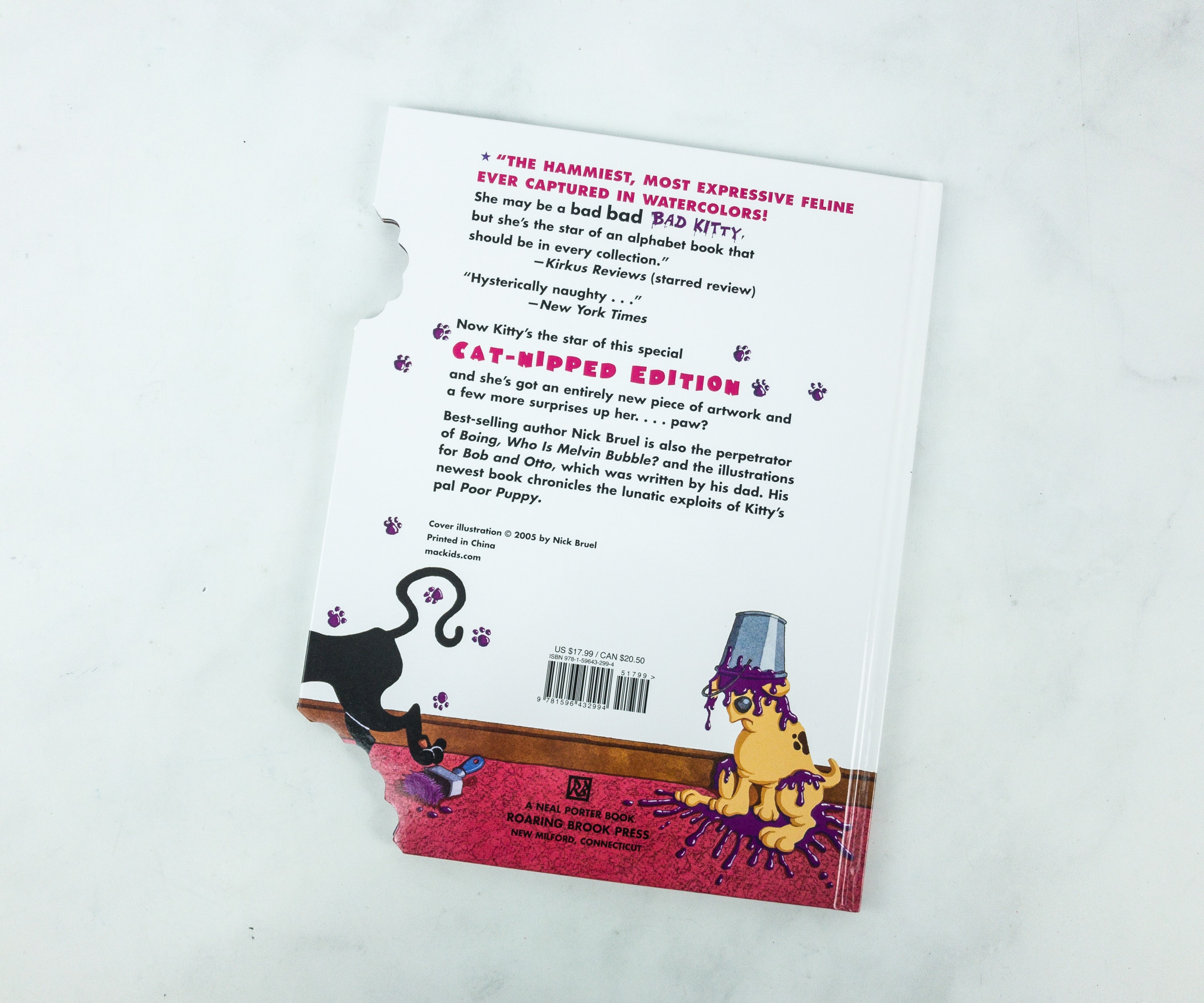 It's a hilarious story of a very bad kitty who's gone berserk when told that her favorite foods are all gone!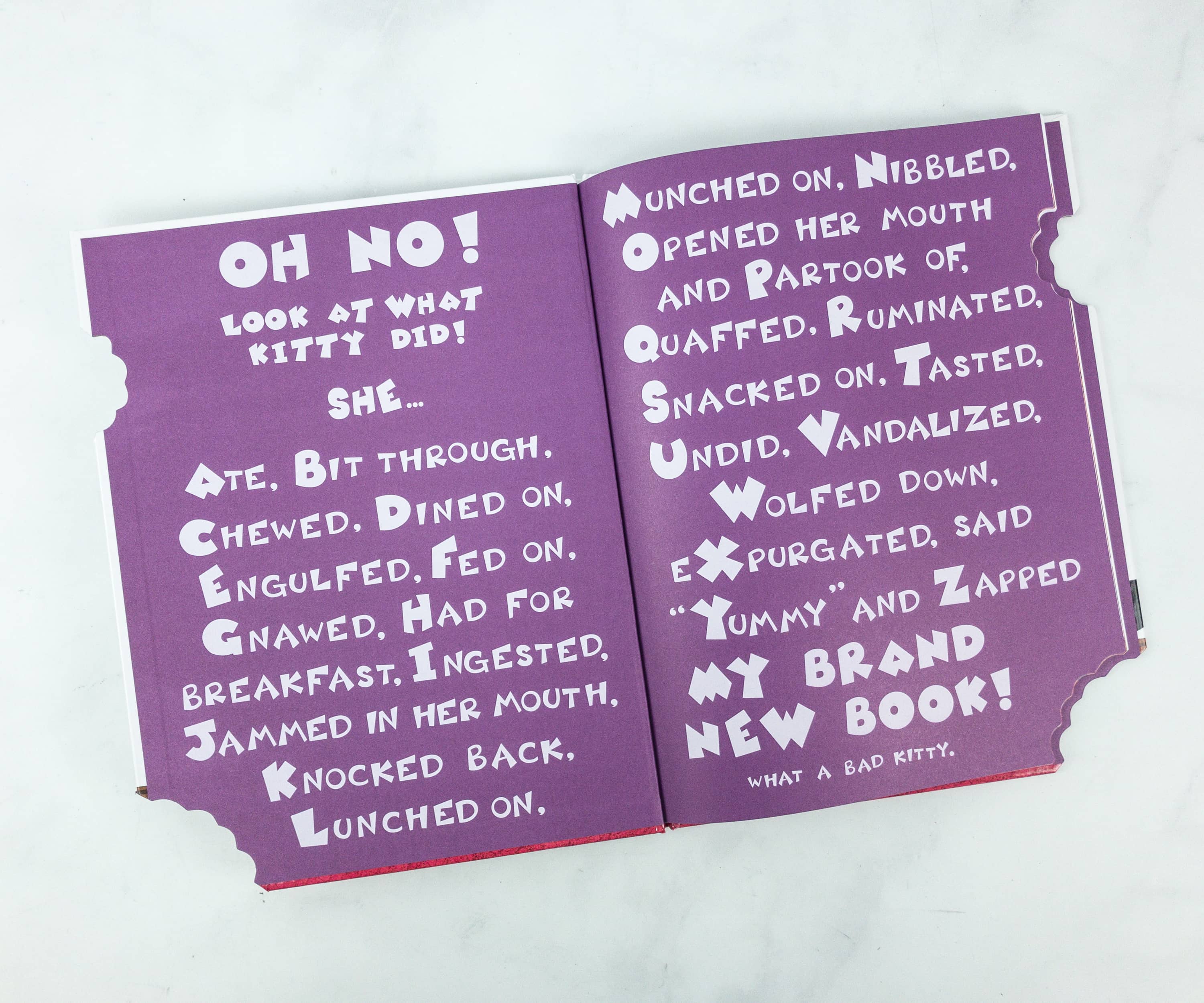 The kids loved how everything is told alphabetically. It's really fun and my 4 year old LOVED it!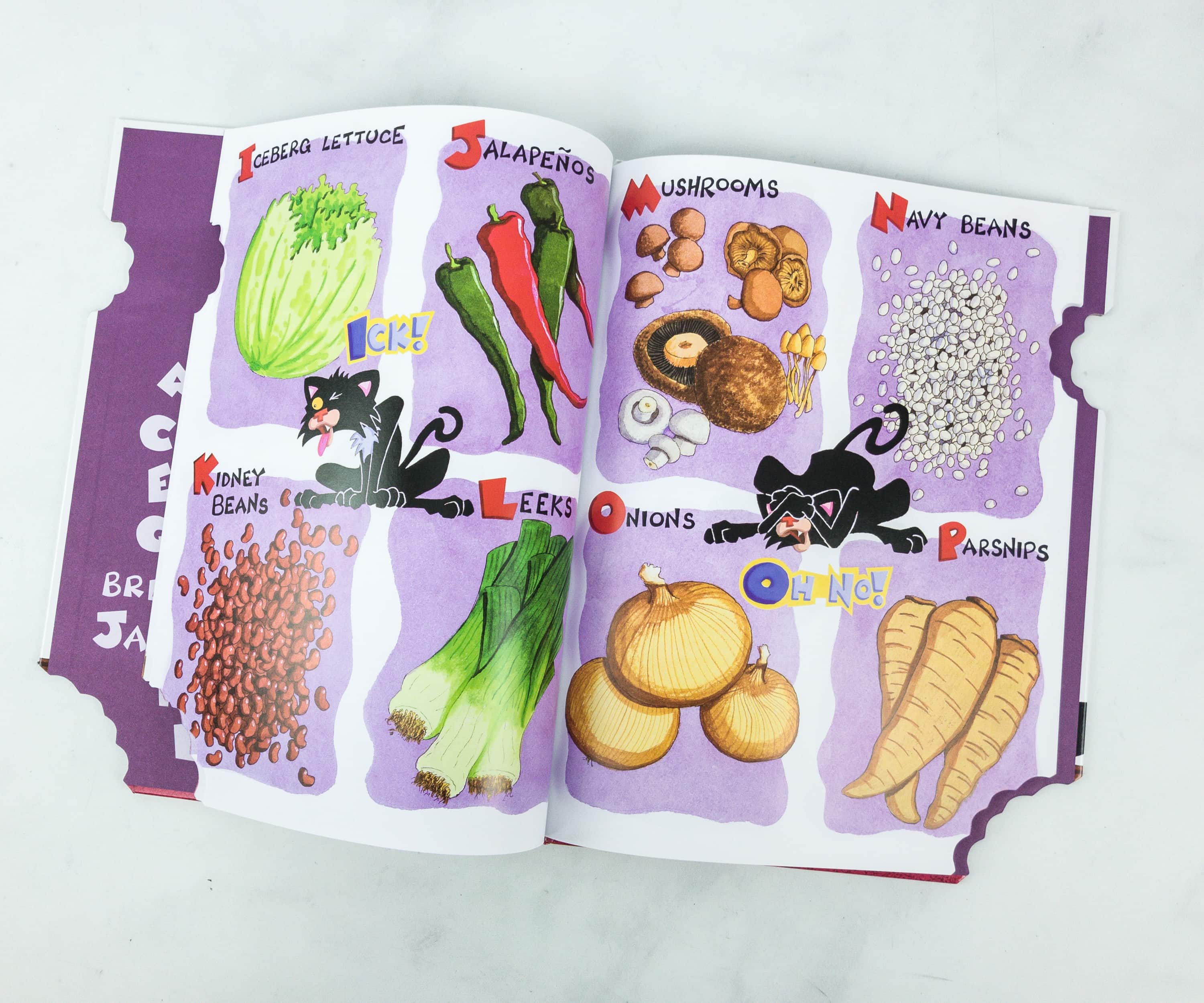 The book design is also cute with all those tears on the book's edges that I believe the kitty bit when she got upset. There's also a page that contains some of the foods that she hates, and look at her reaction!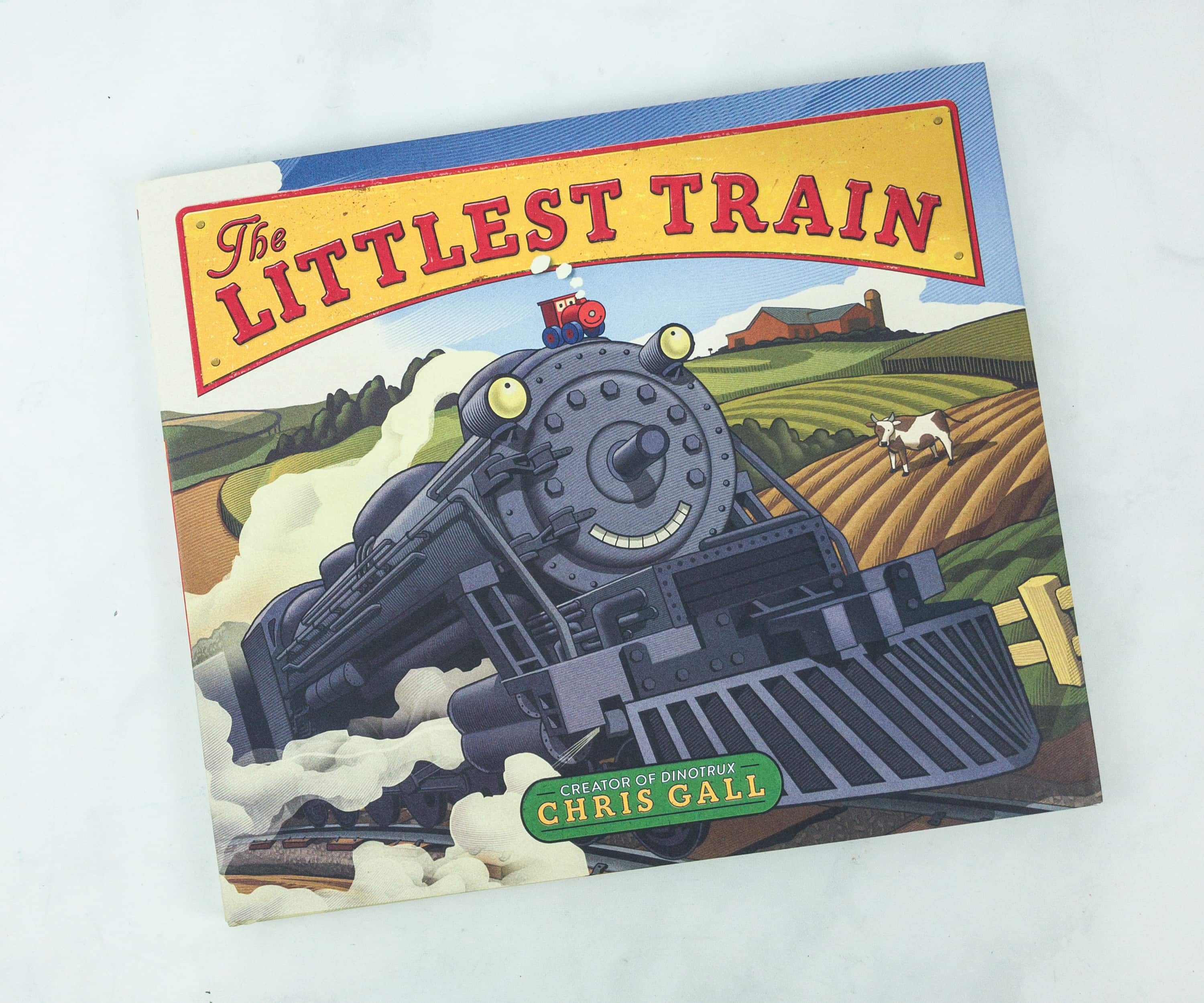 The Littlest Train by Chris Gall ($14.39)
"Young train enthusiasts will enjoy Chris Gall's bright colors and riding along on a grand adventure with a tiny toy train full of enthusiasm." – Seira Wilson, Amazon Editor

In this endearing story of a tiny toy train, the creator of the hit series Dinotrux now breathes life into more than a half-dozen trains that climb, haul, chug, zip, and zoom.

In a small room, down a short flight of stairs, there lives a little toy train…about to have a BIG adventure! There's an endless world to explore, and awe-inspiring new friends to meet. Mighty Max, Chloe Cogs, Sara Speedster, and Farley Freighter can reach all the best sights, lickety-split. But when the day is done and the sun goes down, will the littlest train find his way home? Calling all train lovers: All aboard!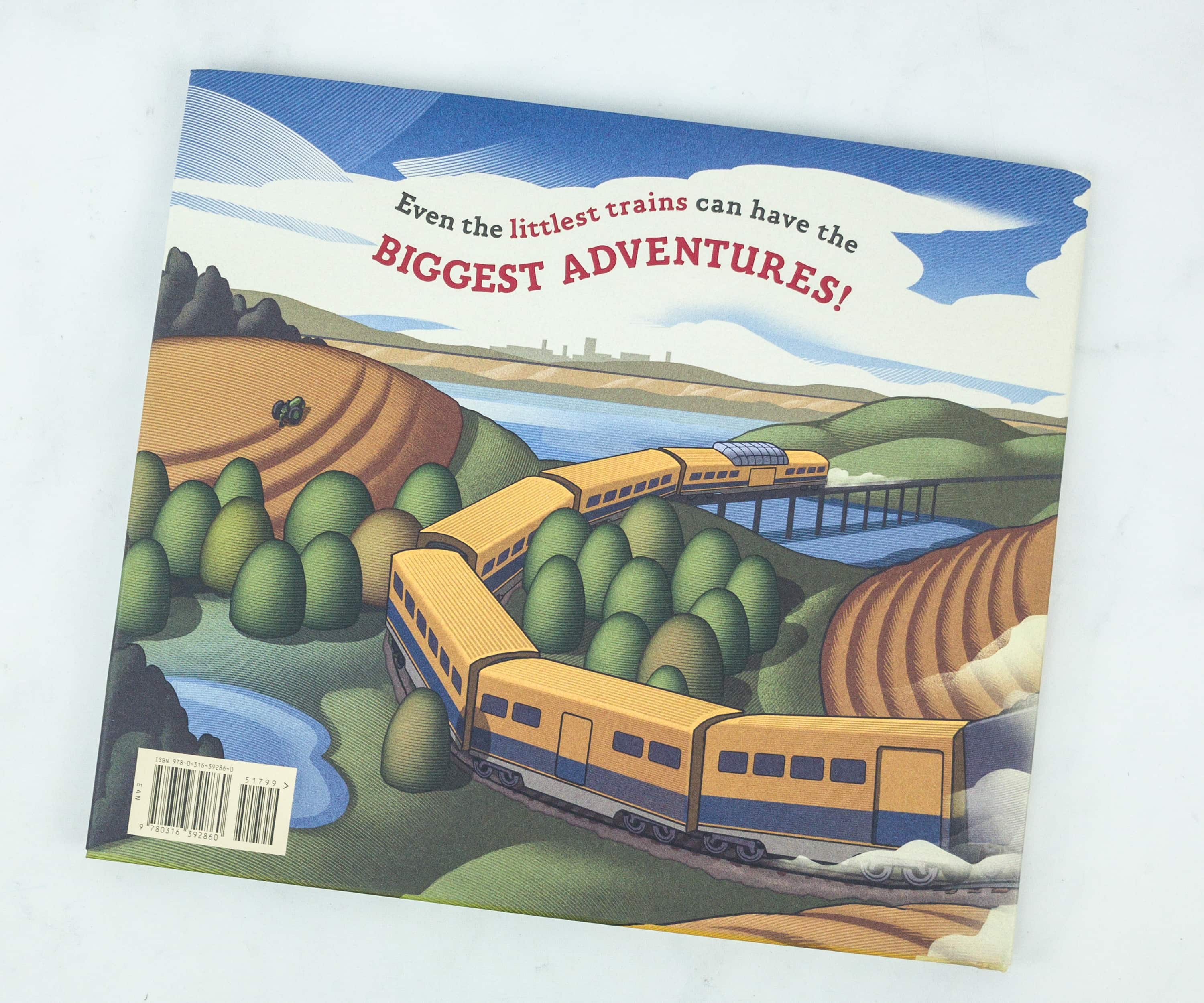 There's a big and endless world to explore, and no matter how big or small you are or some things are, we are all bound to great adventures!
All aboard! The story also tells us about that happy feeling of coming back home after exploring.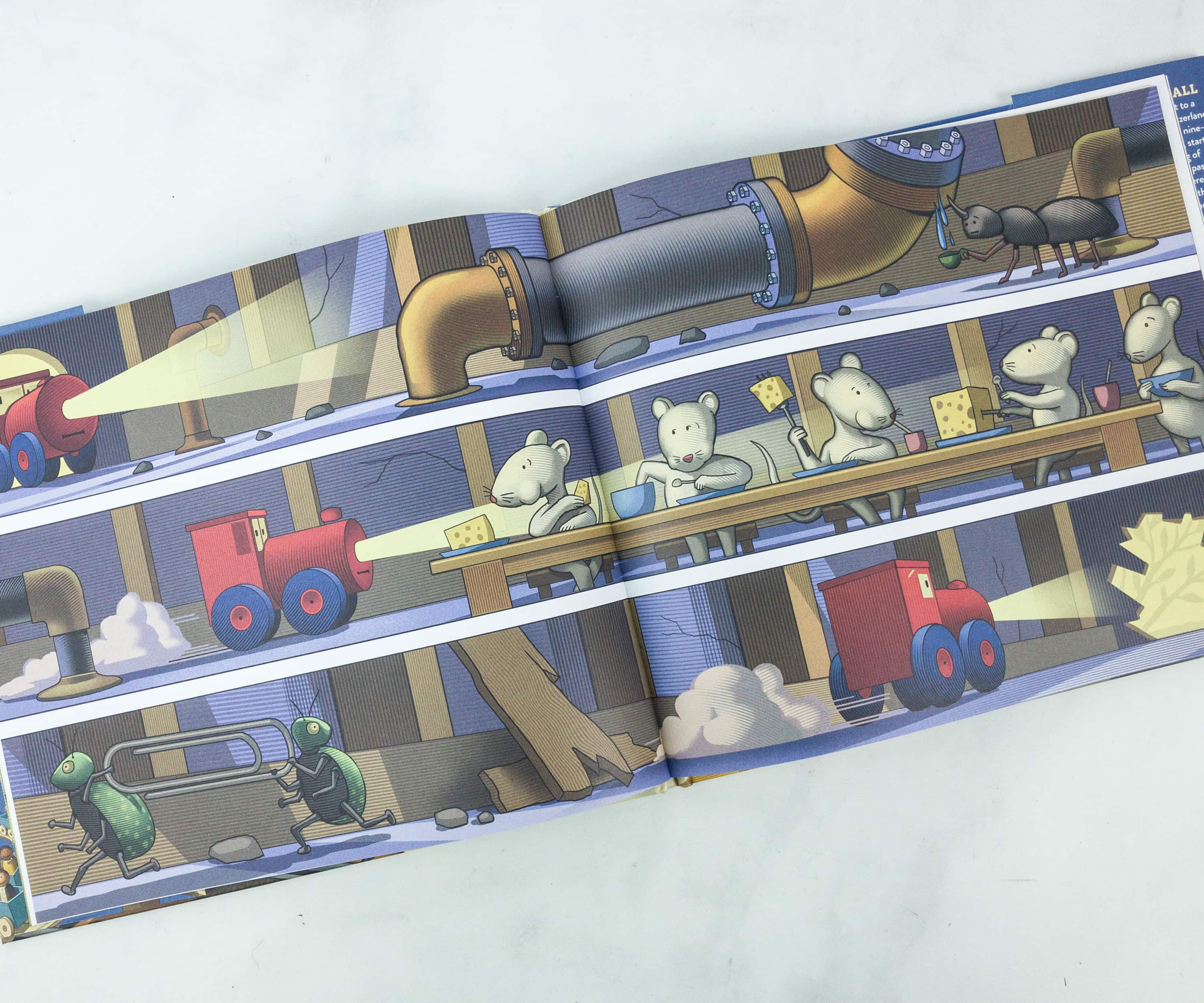 The illustrations are all colorful and fantastic! The kids loved this one too – trains are always a hit!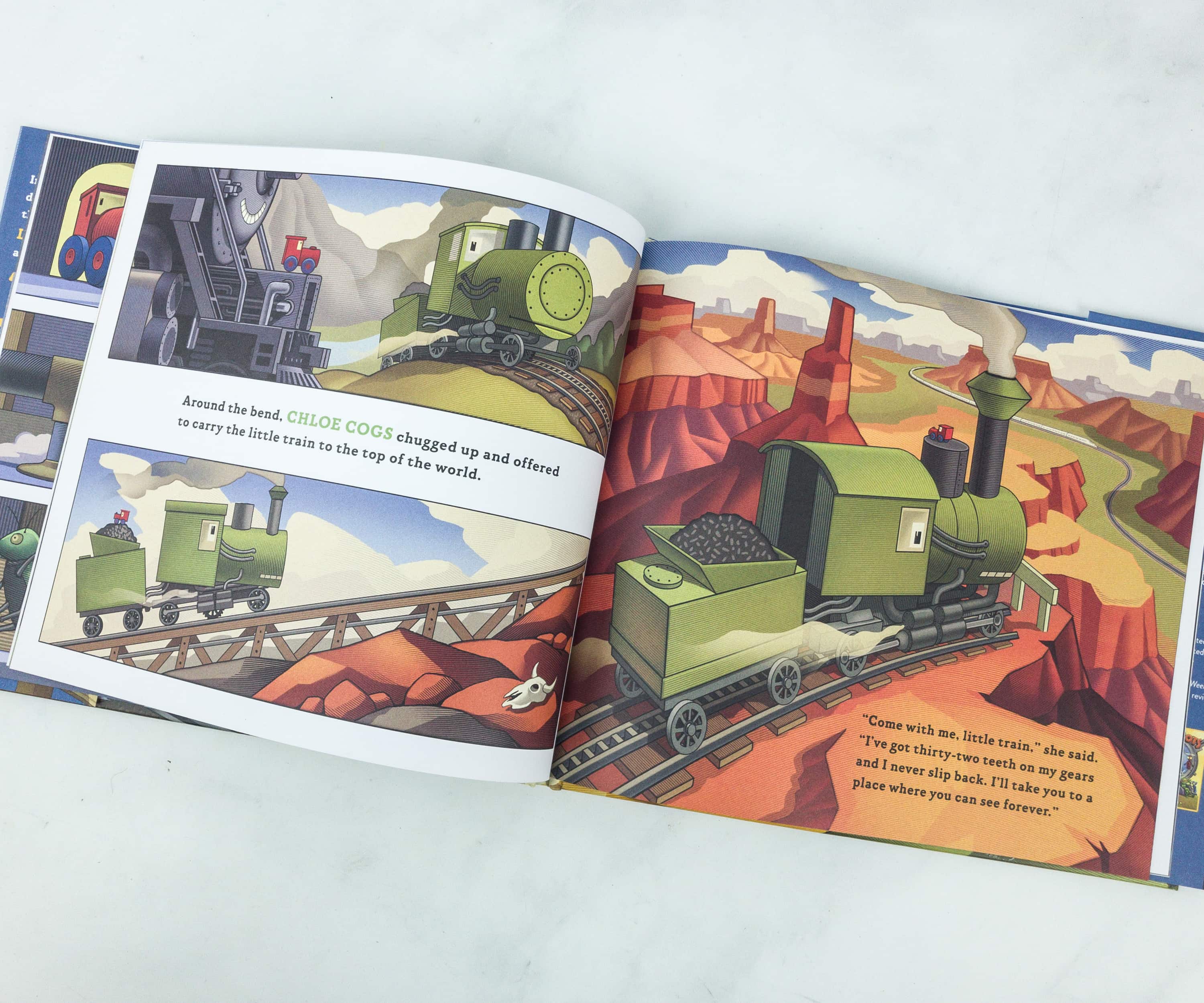 The kids also read the story aloud and shared their thoughts about it after.
I love how the books aren't just for my 4-year-old, but for all my kids! The stories are engaging, and the stunning and colorful illustrations add more enjoyment.  I love seeing my kids hooked on good stories and exchange thoughts after reading. We're happy we've got new bedtime stories to enjoy over and over, and we're definitely looking forward to more good books from Amazon Prime Book Box!
What do you think of the Amazon Prime Book Box Kids?