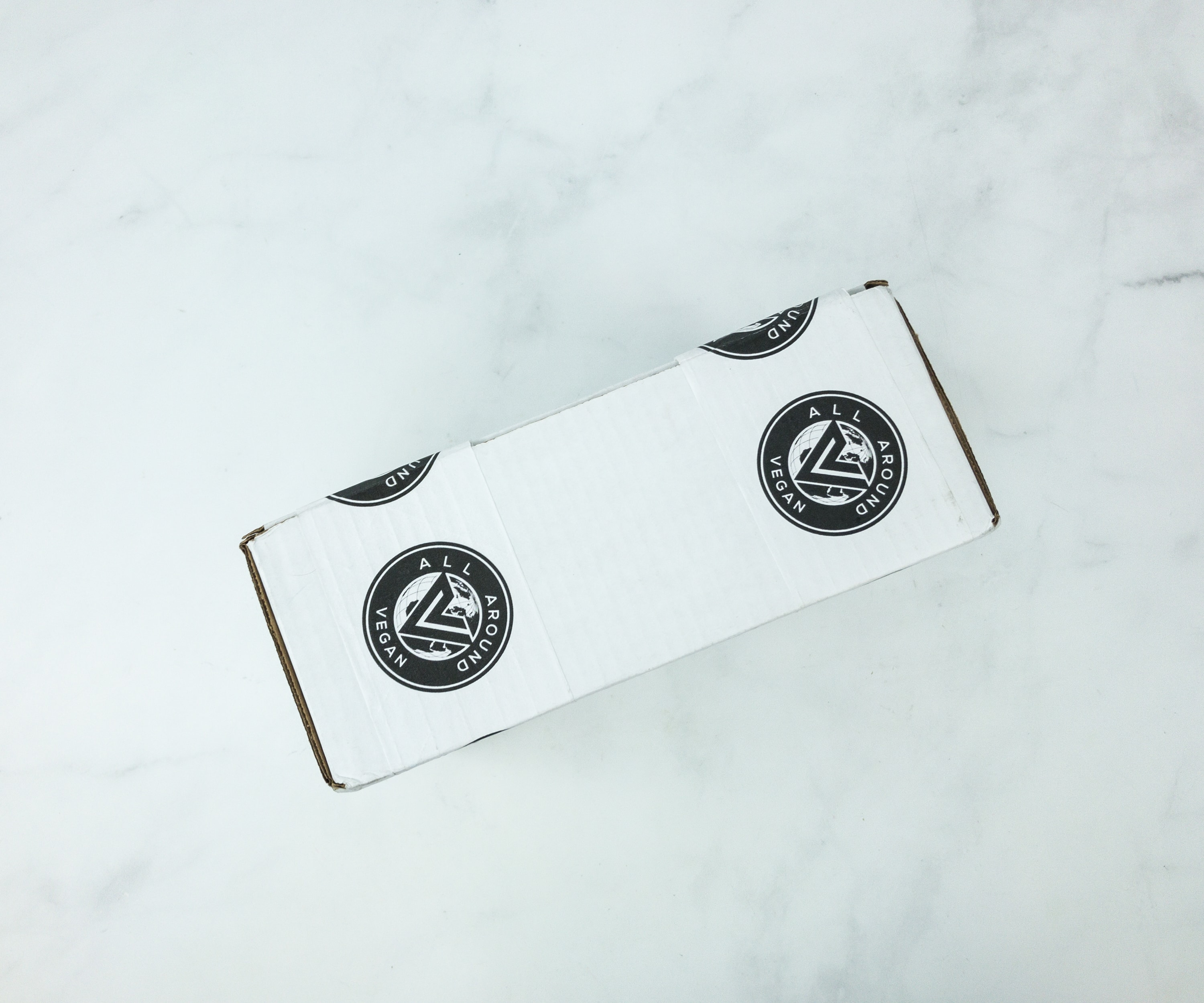 All Around Vegan Box is a subscription that caters to vegans and those interested in veganism. Each box includes items from 4 categories – a food item, a lifestyle item, a bath and body item, and an activism item. All products are cruelty-free and are curated to further support, promote, and enhance the vegan lifestyle.
DEAL:  Get 15% off your first subscription box! Use coupon code HELLO15.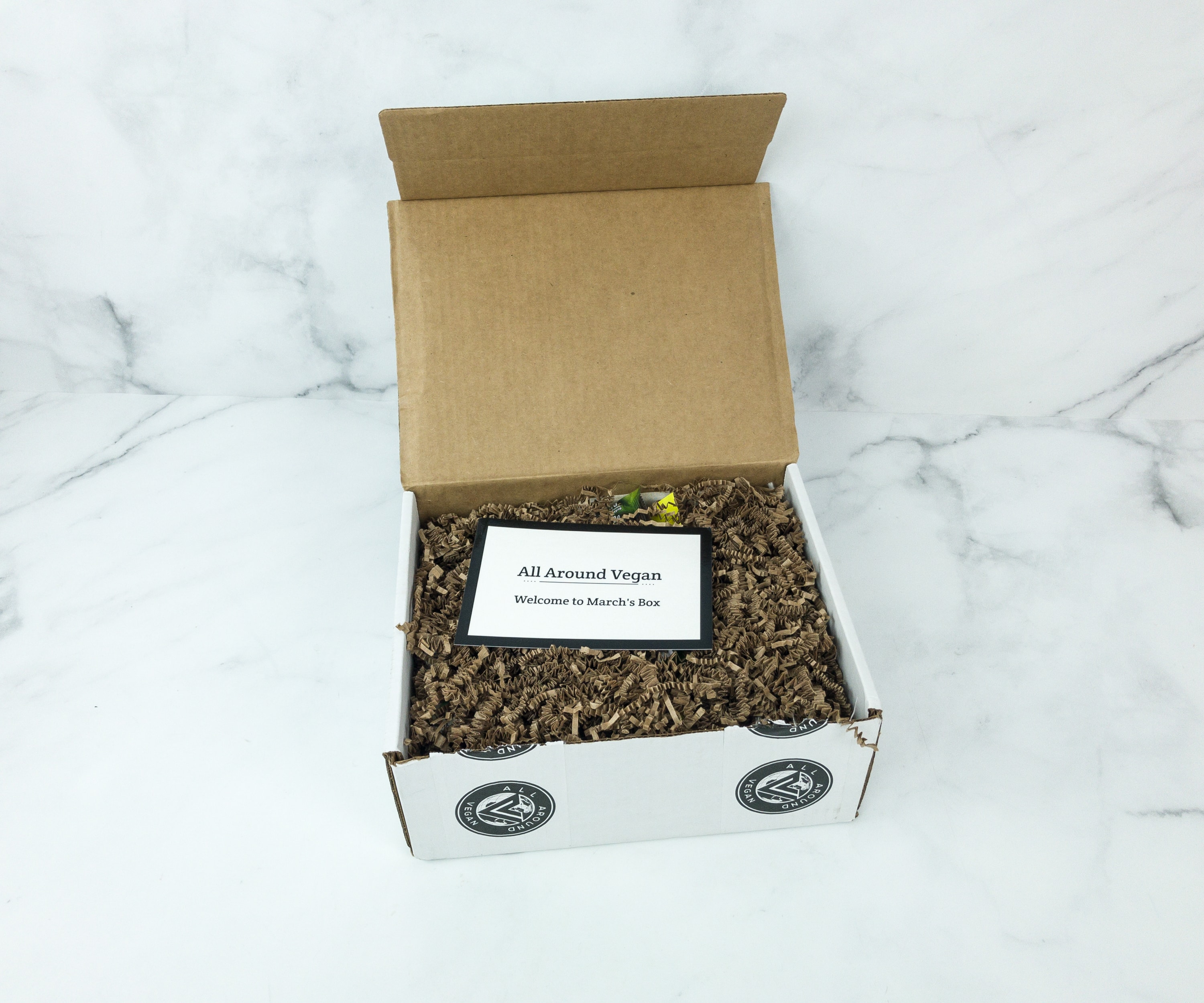 This is what it looks like upon opening. A card is on top of the items covered with brown squiggles!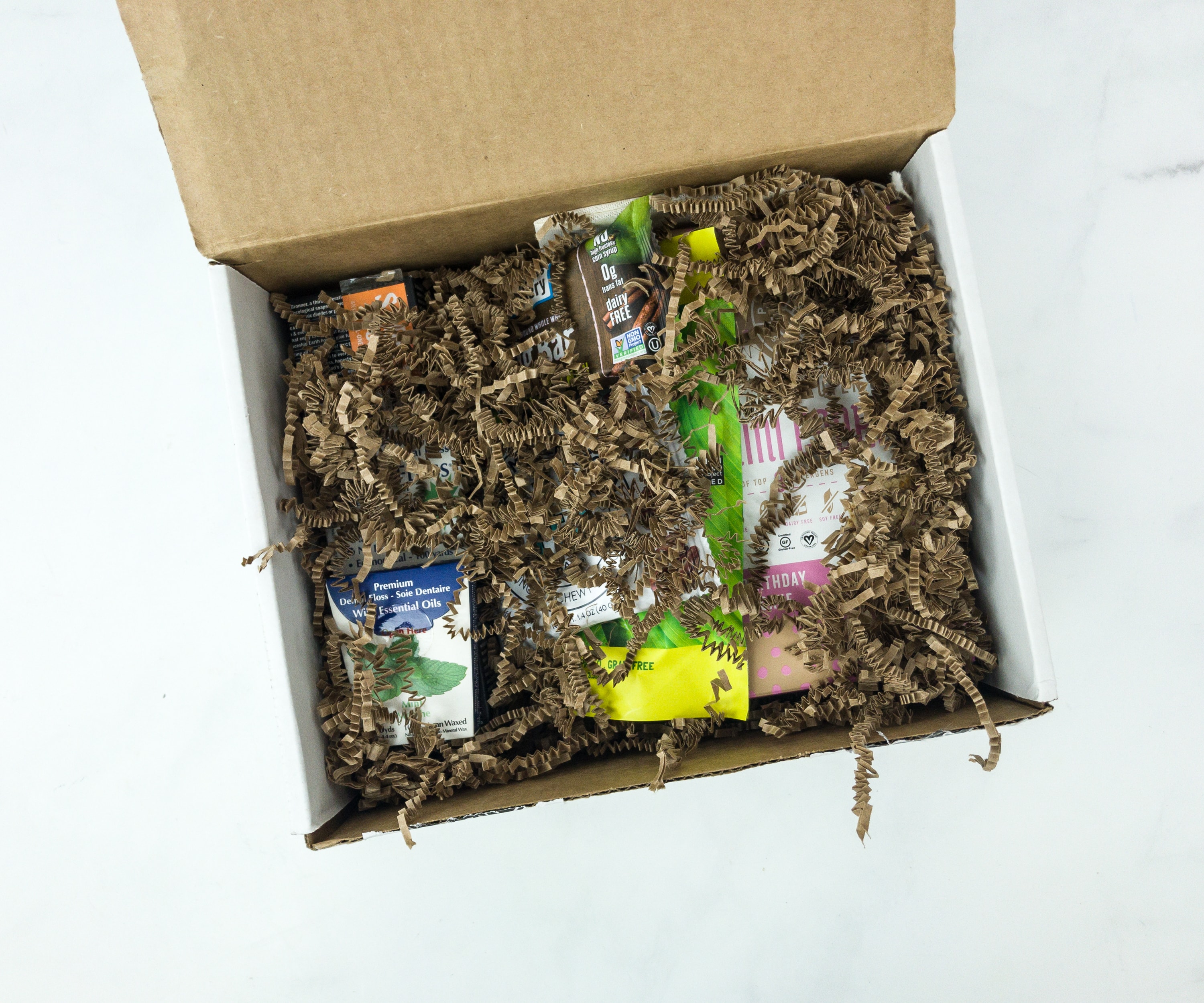 All the items in this box are packed and arranged to prevent them from being jostled around.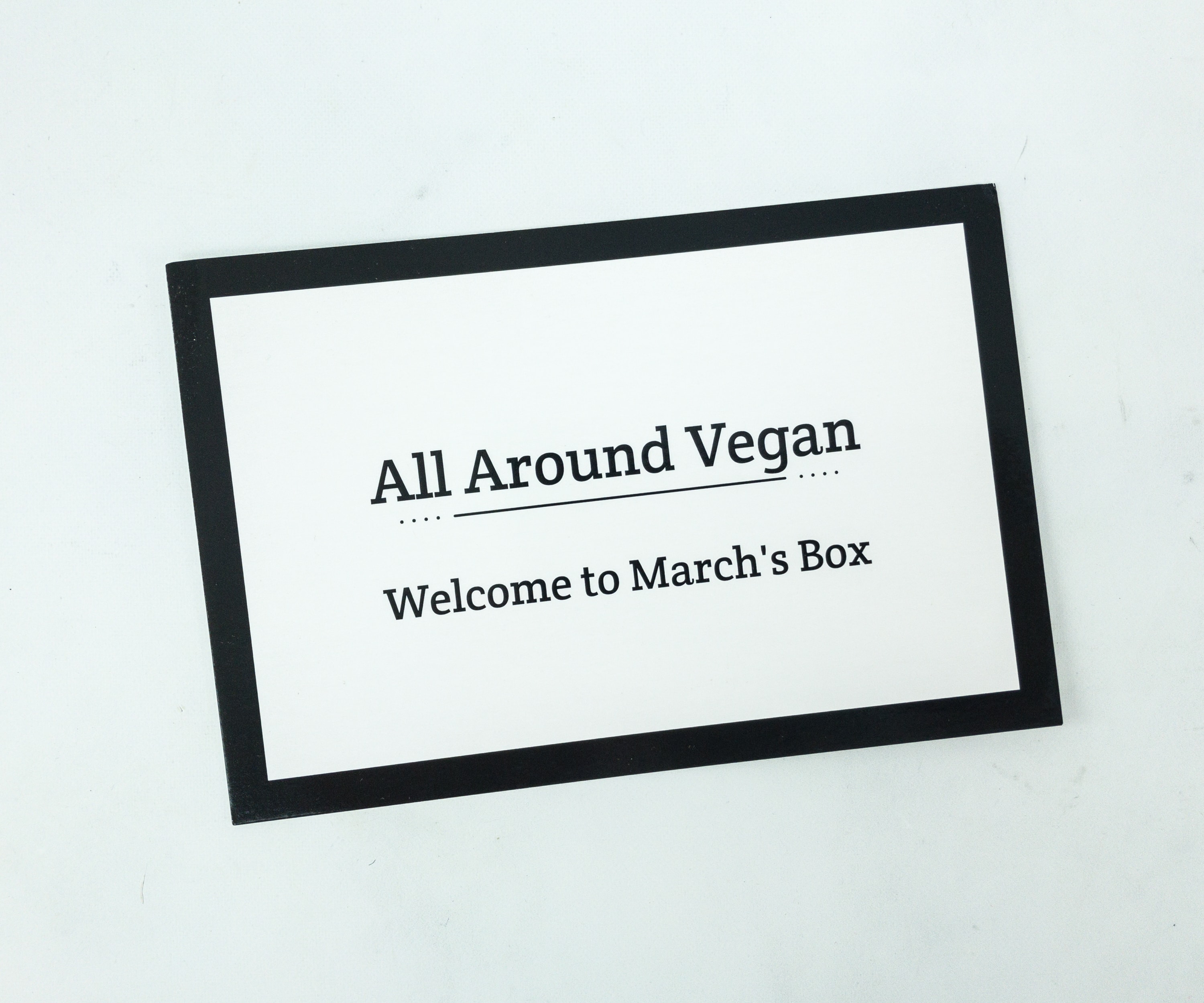 The information card contains everything you need to know about the box contents.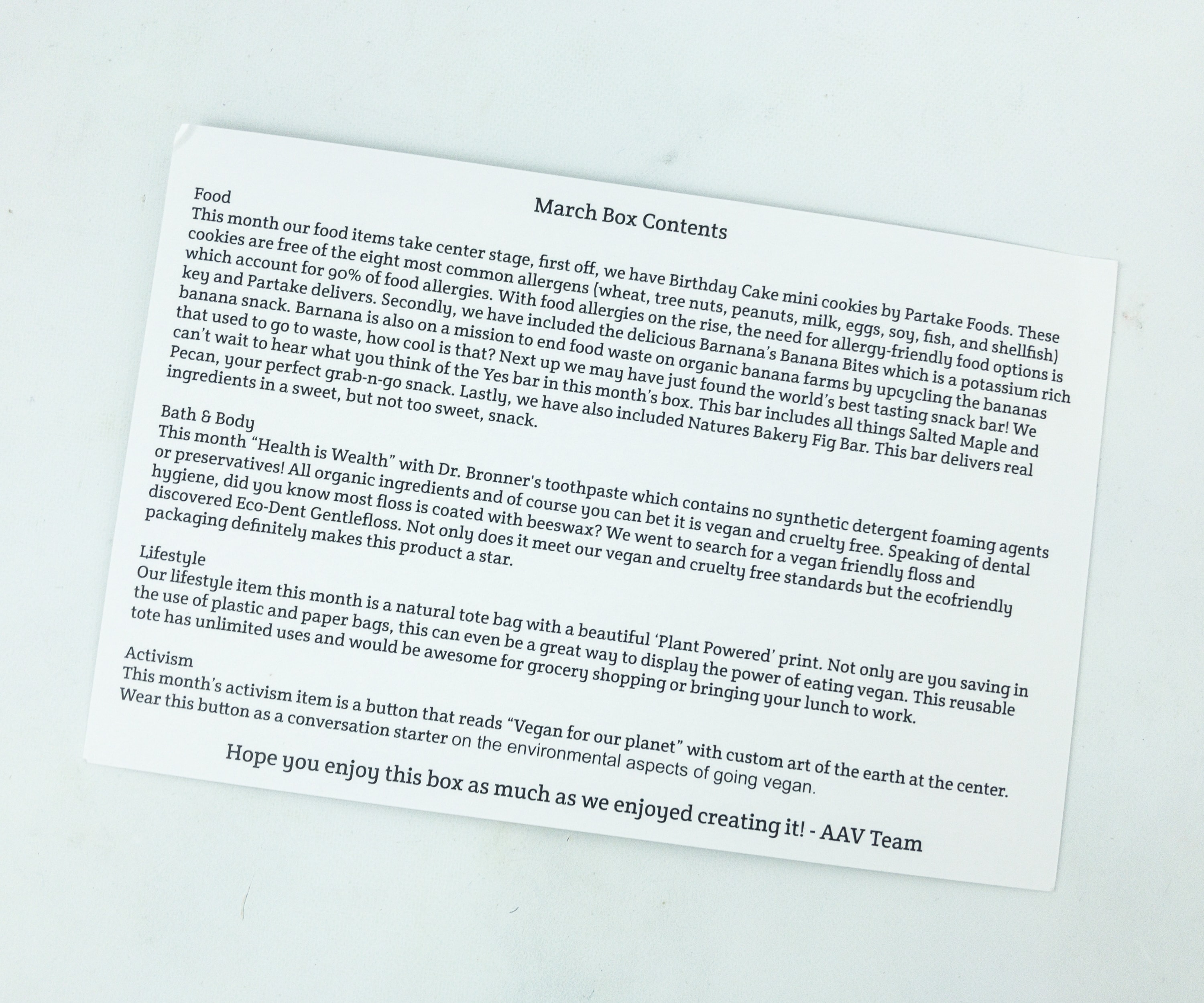 This month's box includes food items, bath & body items, lifestyle items, and activism items.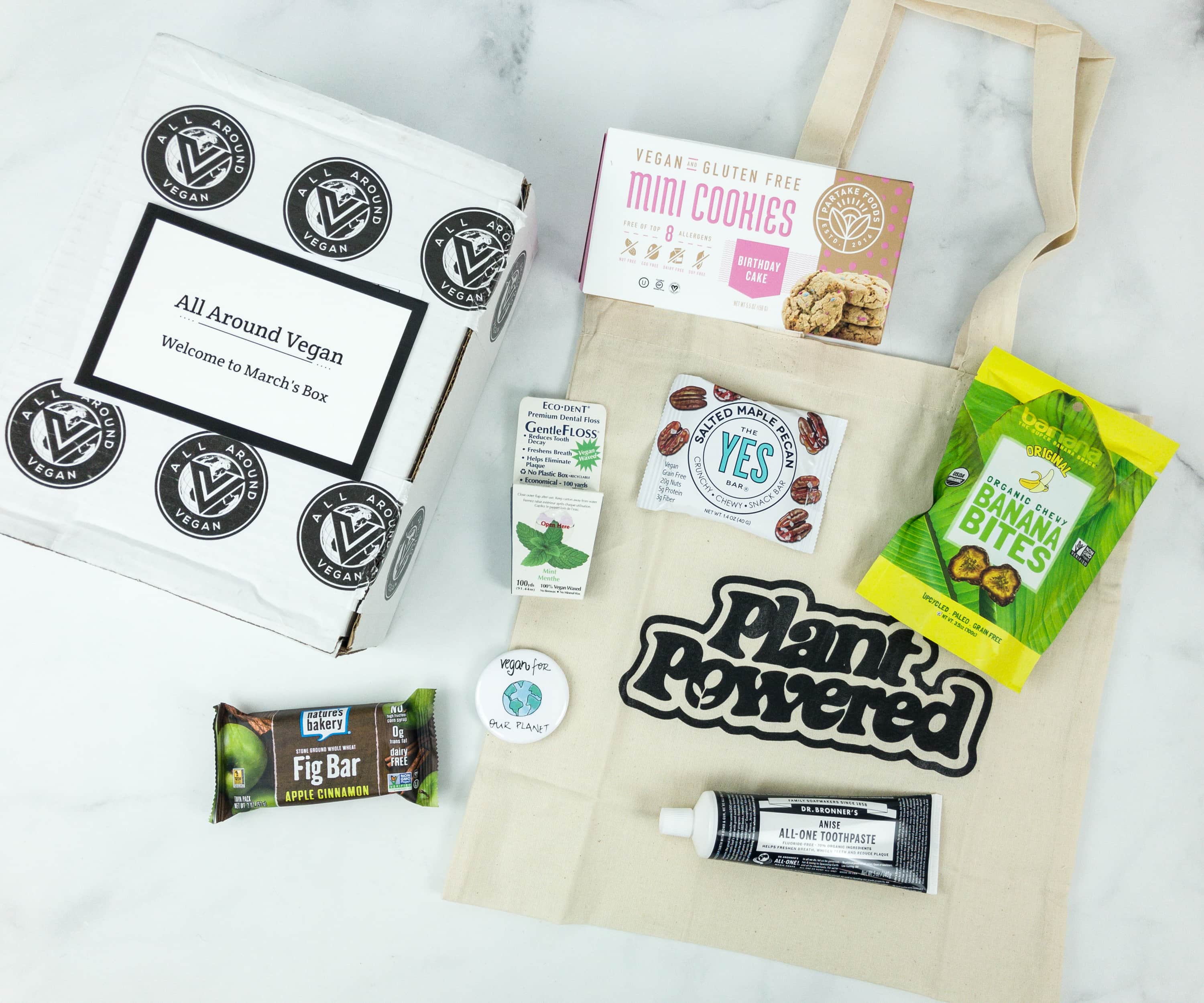 Everything in my March 2019 box!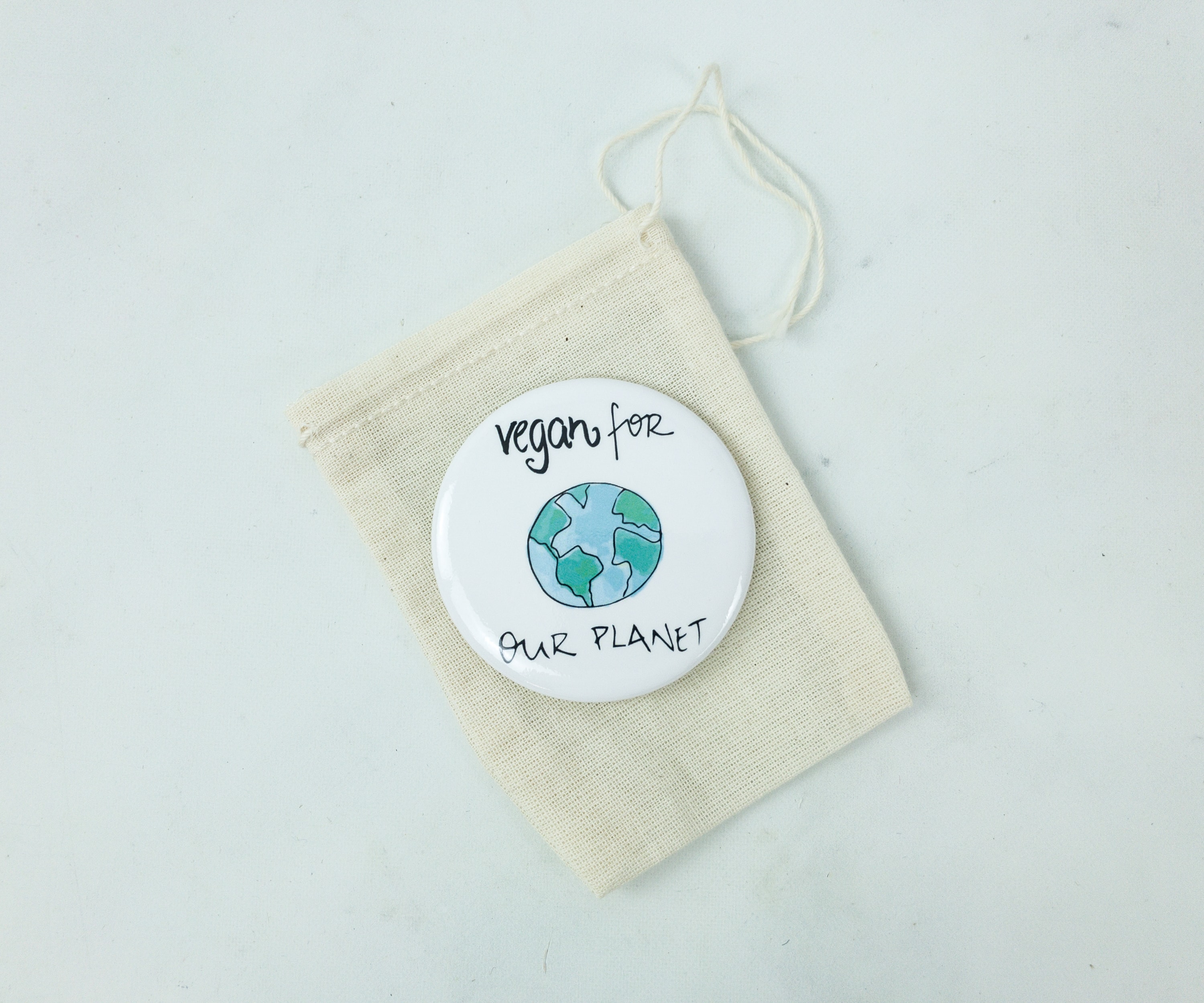 Button Pin. This month's button pin features a cute little illustration of Earth with the words "vegan for our planet." It comes with a pouch too!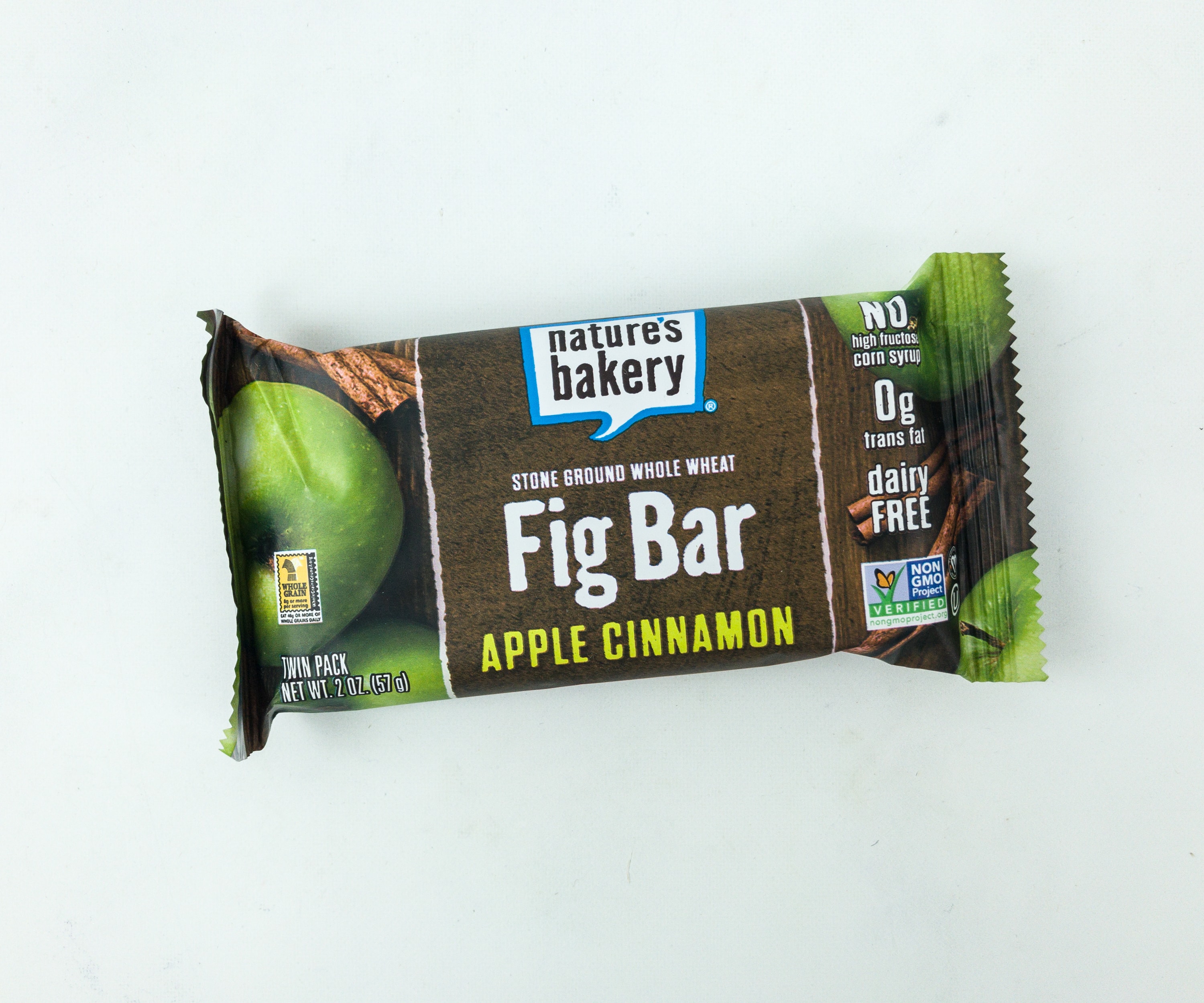 Nature's Bakery Fig Bar in Apple Cinnamon ($6) This delicious snack bar is made from wholesome whole wheat, figs, and cinnamon with real apple chunks. It's also plant-based, gluten-free, and verified to be non-GMO. Each pack contains two bars, which easily filled my stomach! Such an ideal on-the-go treat!
Salted Maple Pecan The Yes Bar ($2.99) Oh yes, it's absolutely delicious! This scrumptious pie-shaped bar from is made with pecans, macadamias, almonds, and cashews with Vermont maple syrup and French sea salt.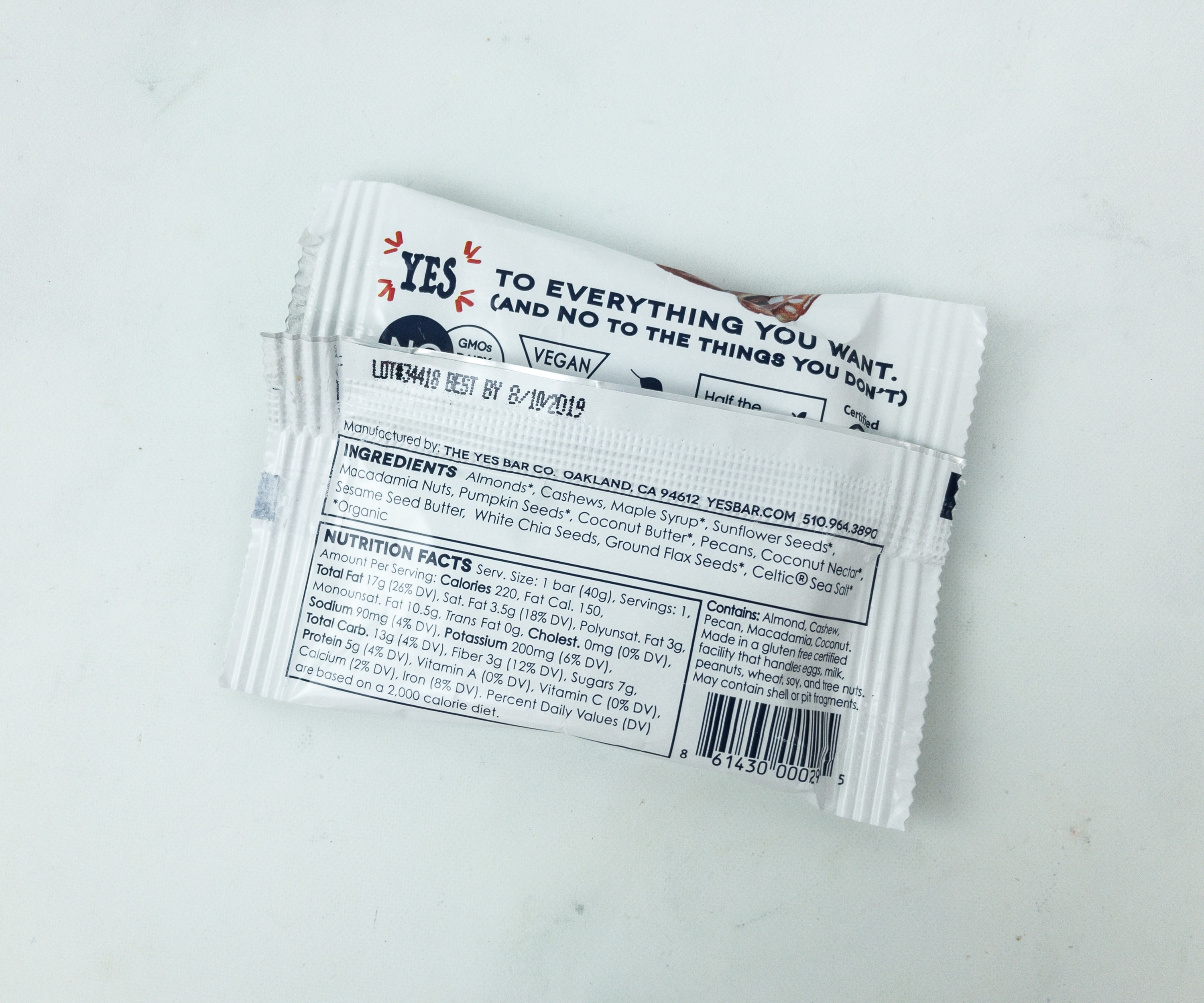 It's a plant-based vegan snack that is also gluten-free, non-GMO, dairy-free, egg-free, or soy-free.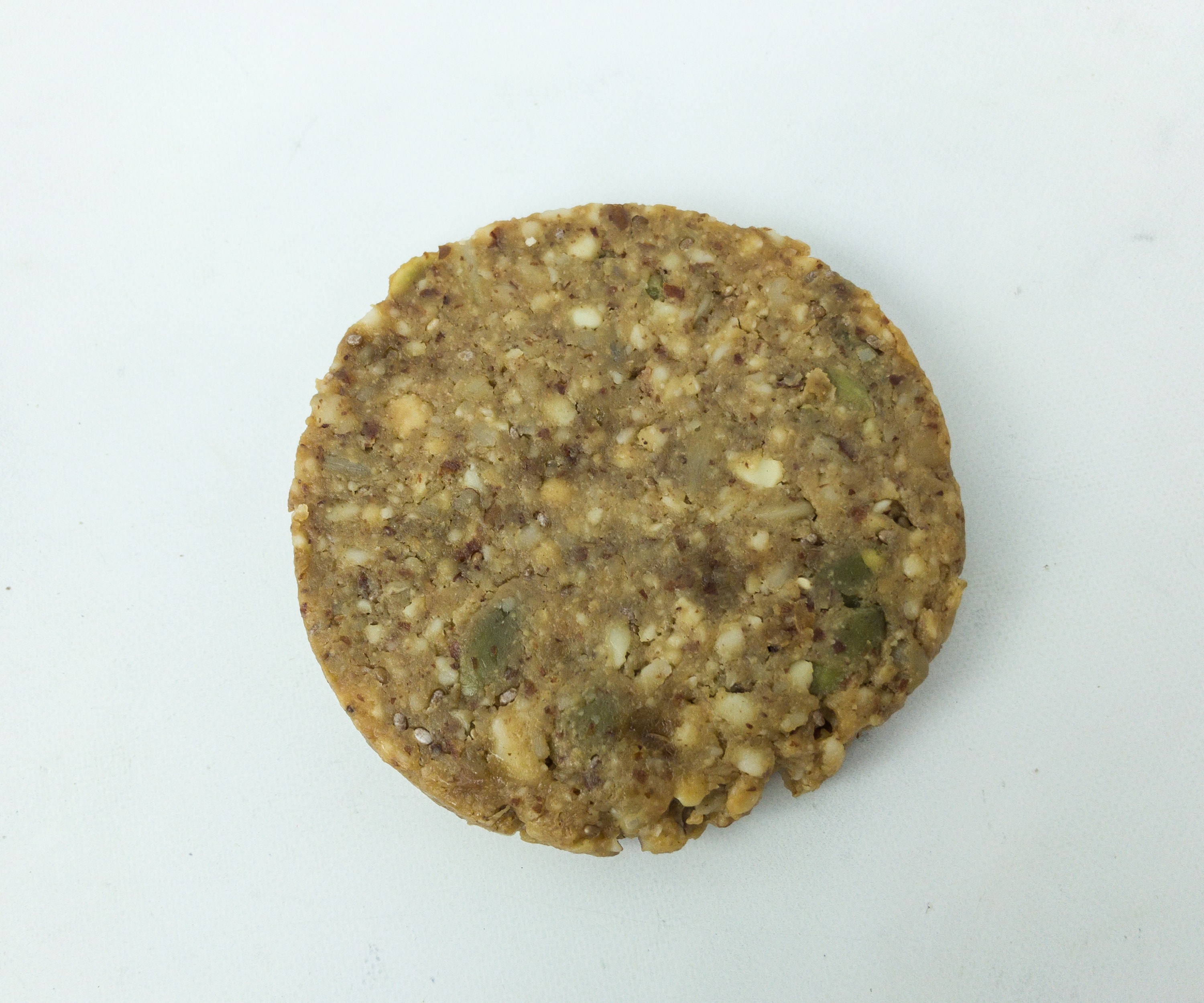 This bar is chewy, with a crunchy bits on some parts. Its a great source of protein and fiber, perfect as a post-workout snack!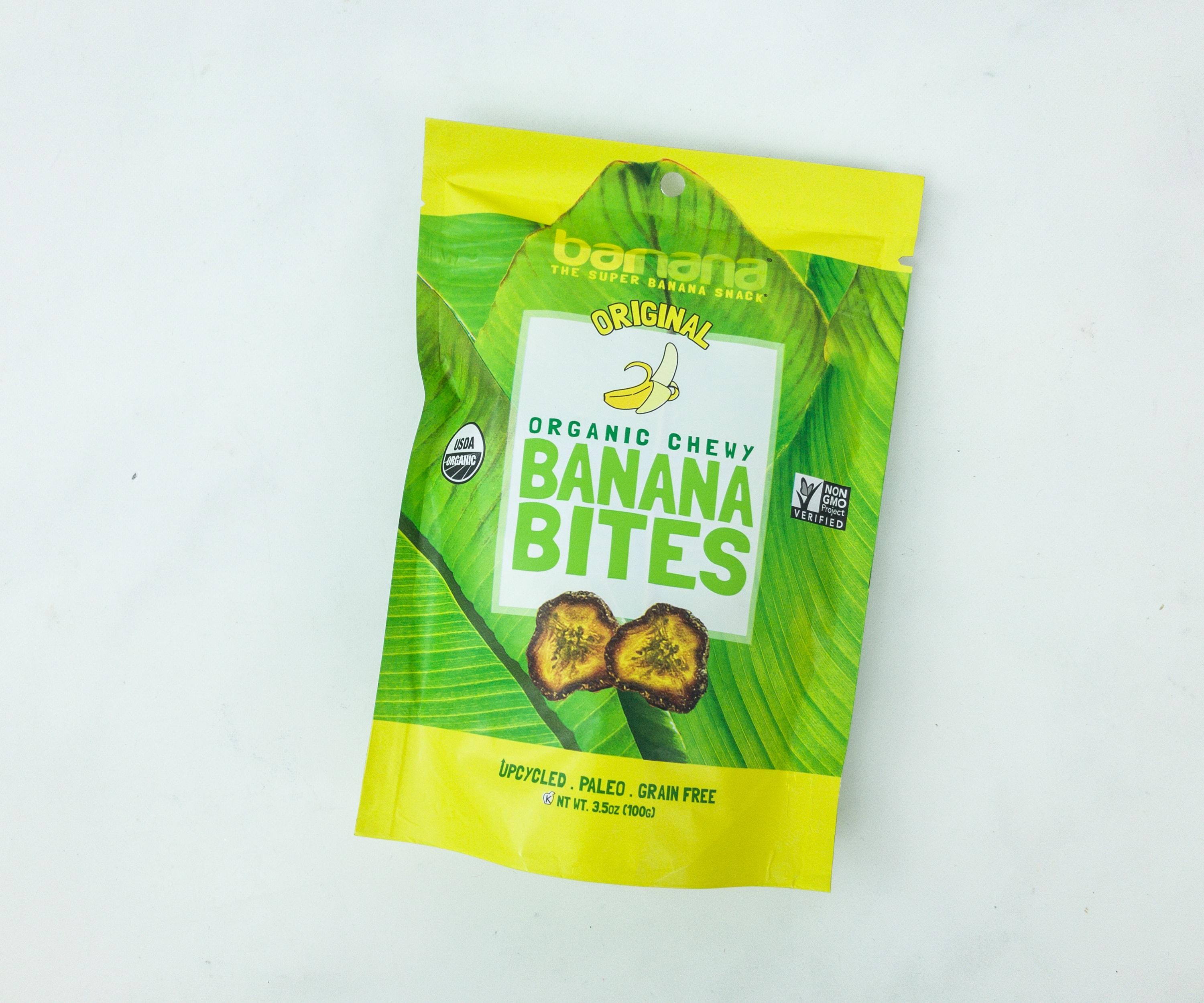 Barnana Organic Chewy Banana Bites ($1.29) It's a certified organic, non-GMO, and gluten-free snack made from sustainably upcycled bananas!
These bite-sized bananas were dehydrated, coated with premium quality ingredients, and baked to perfection. It's a chewy, tasty, and healthy snack that fulfilled my cravings for something sweet!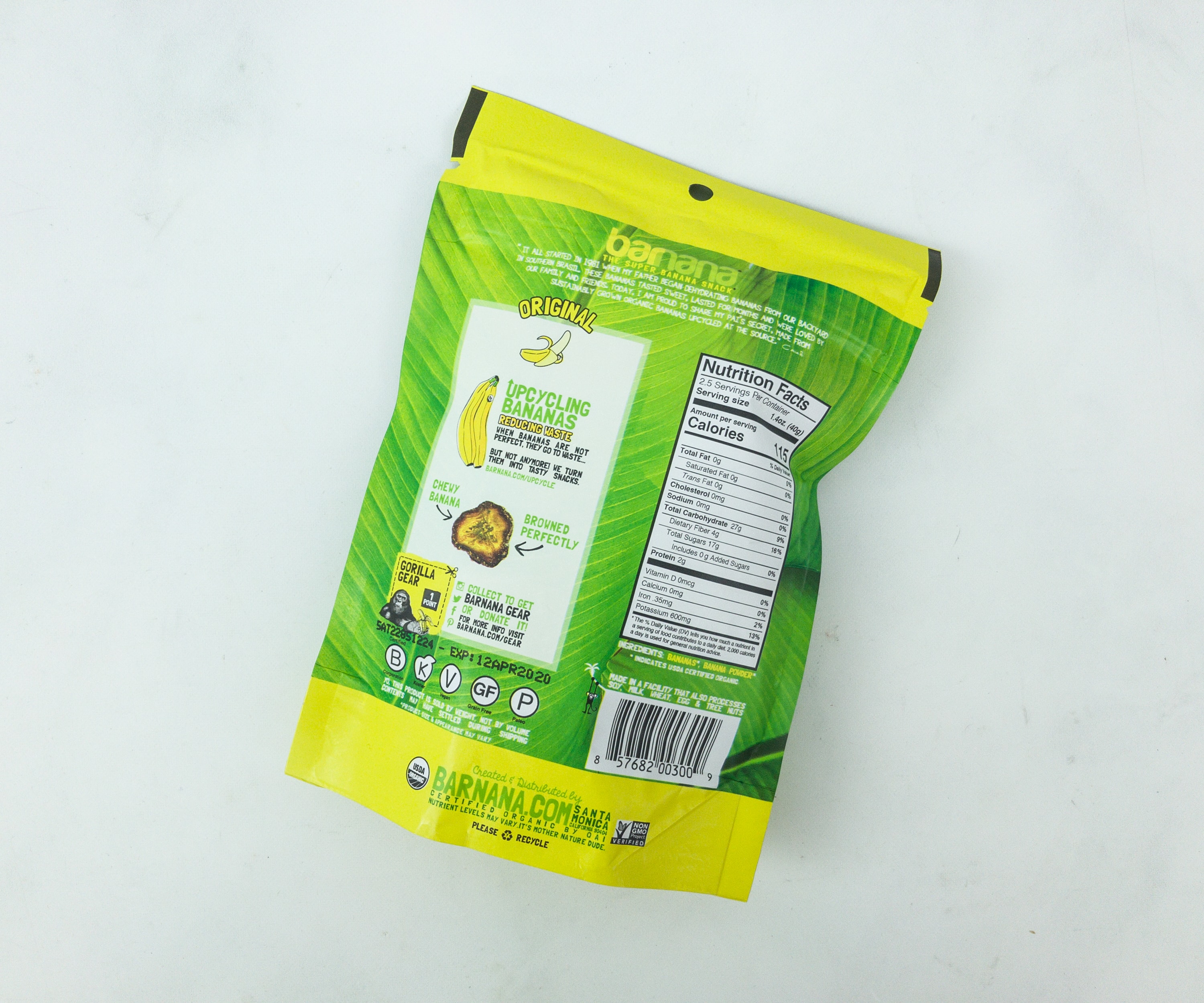 One more thing I love about this snack is that it reduces the waste bananas that are not perfect but still edible. I really love it!
Eco Dent Dental Floss ($4.87) To help eliminate plaque and reduce tooth decay, we got this dental floss made by Eco Dent. It's easy to stash in my bag in case I need it when I'm on-the-go. It's easy to use and keeps my breath fresh all the time.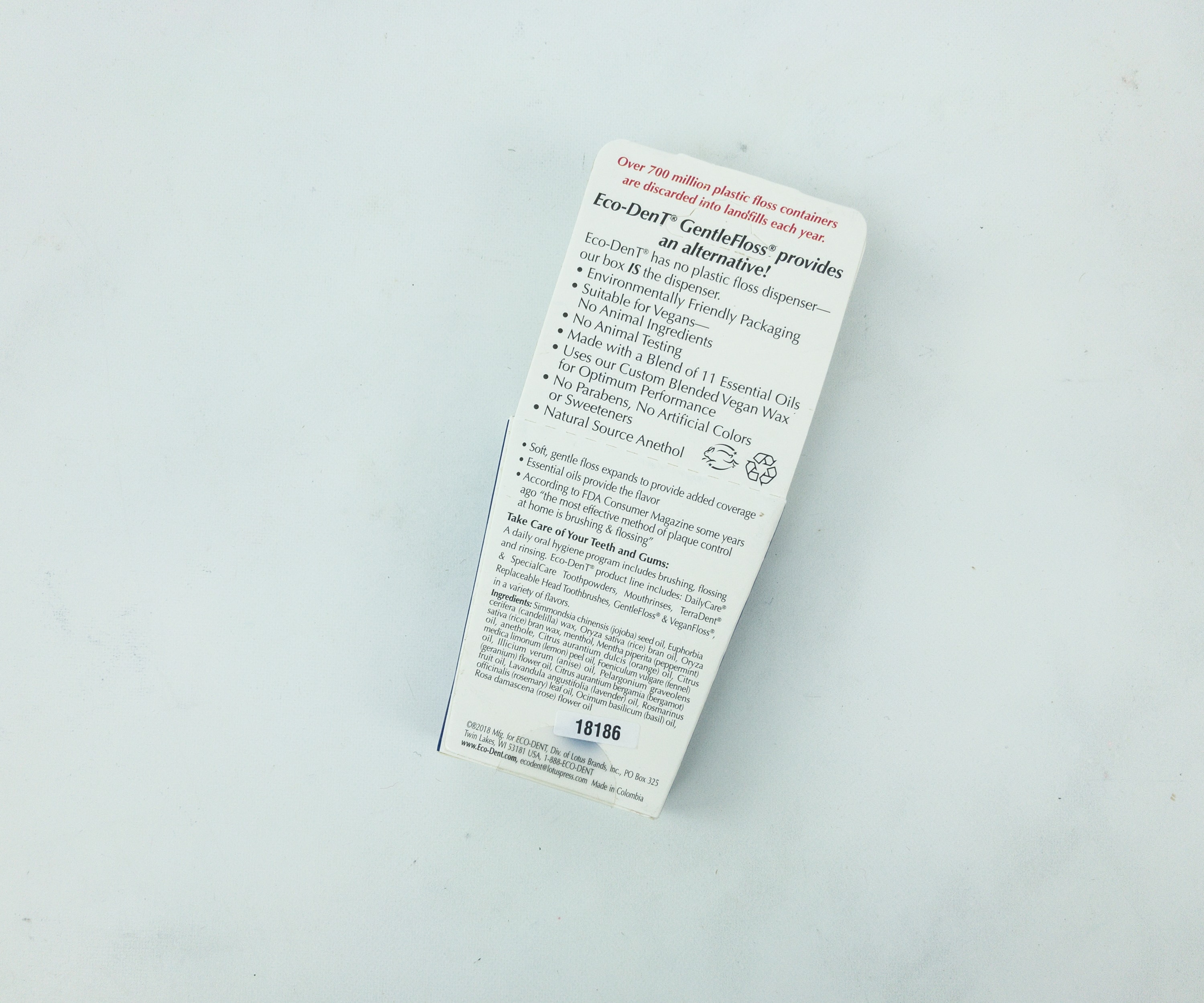 This floss is made with 11 essential oils. It also contains 100% vegetable wax but doesn't contain beeswax, creating a lighter and smoother glide between tight sections of the teeth.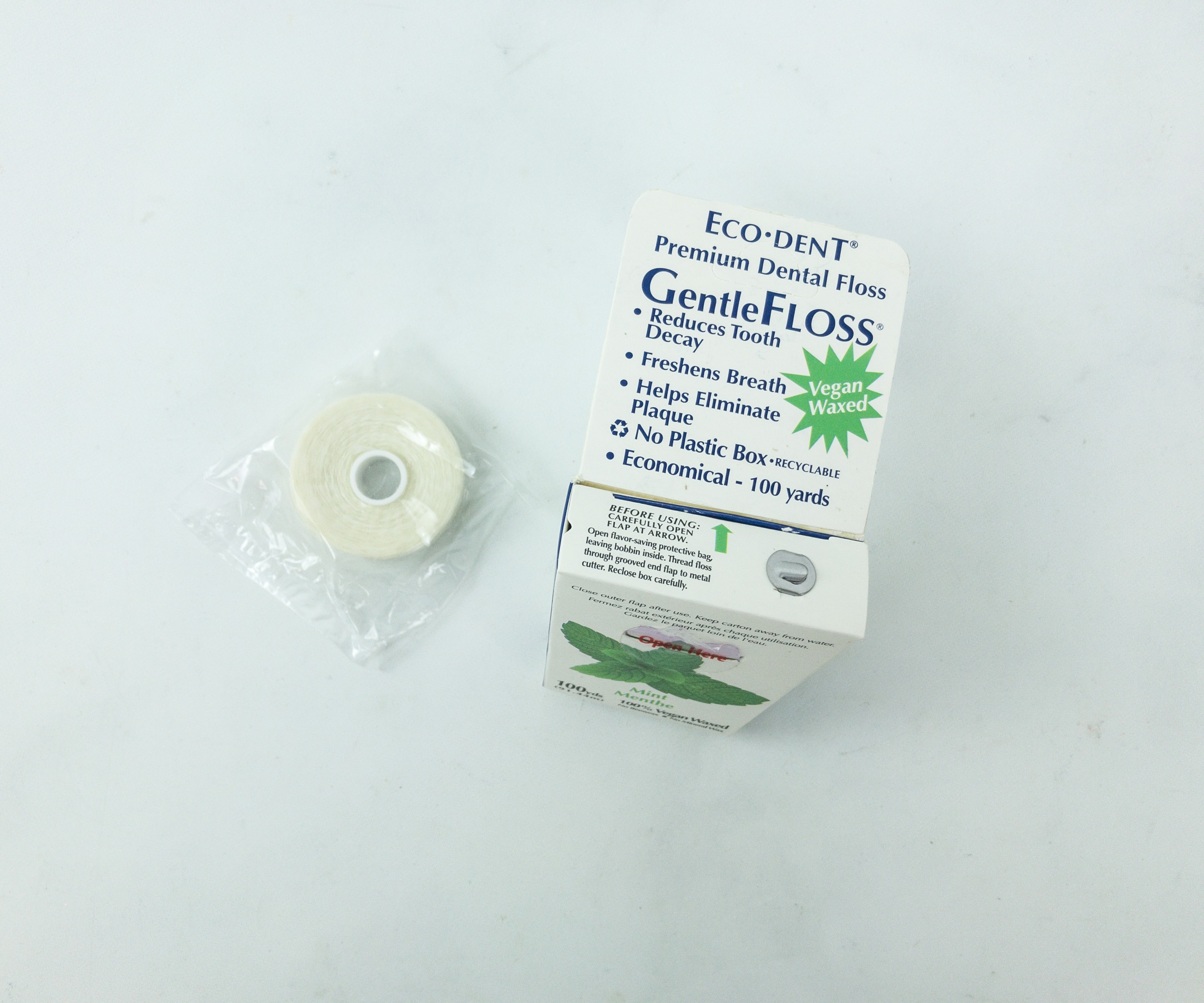 It's soft, gentle, and tastes really good too! It also provides a refreshing and long-lasting clean mint taste. Plus it measures about 100 yards, which is 3 times longer than your regular floss.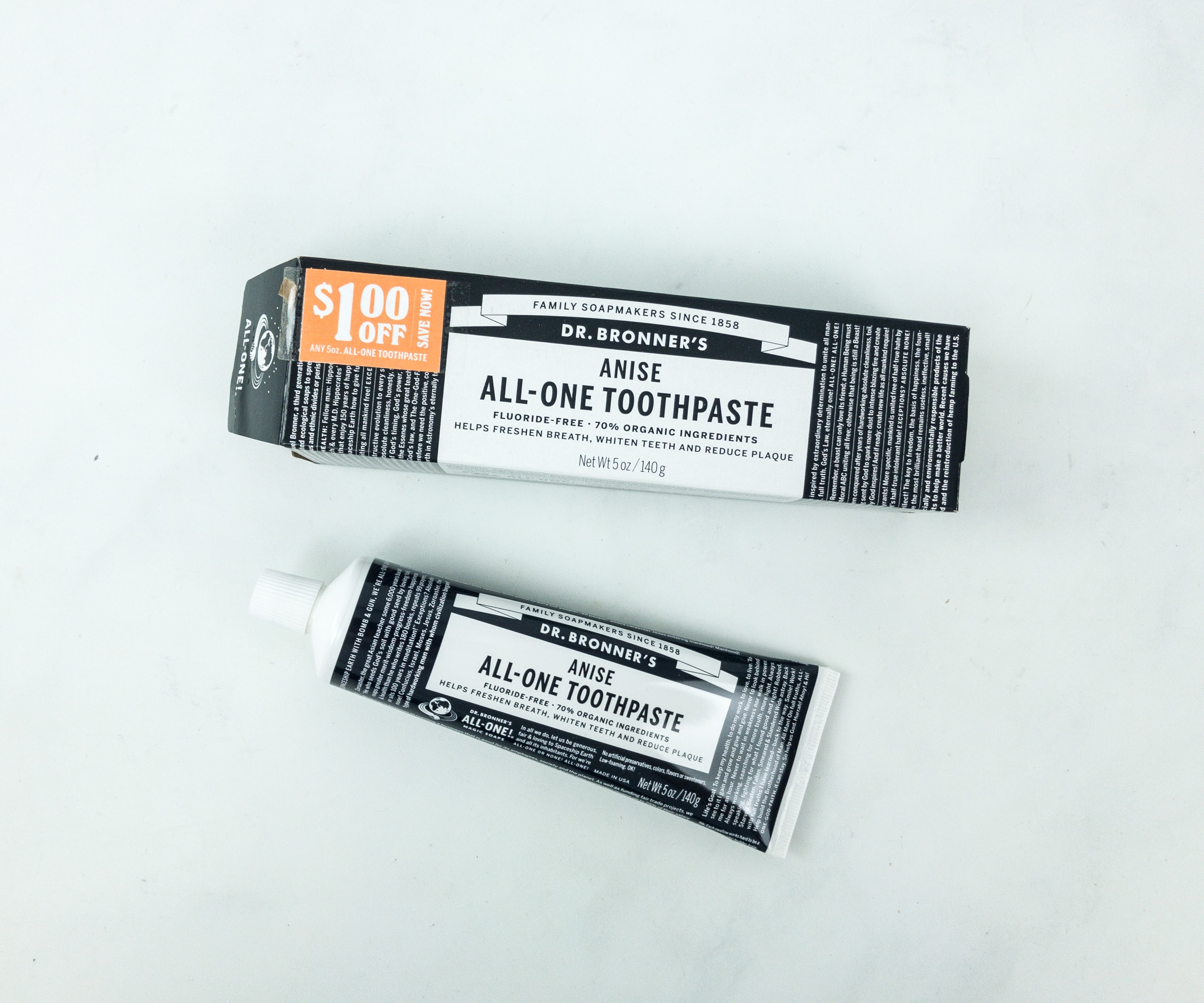 Dr. Bronner's Anise All-One Toothpaste ($9.99) It's great to find a vegan toothpaste that is also 70% organic! This one is also low-foaming but keeps my mouth feeling refreshed, renewed, and clean. The formula also reduces plaque build-up.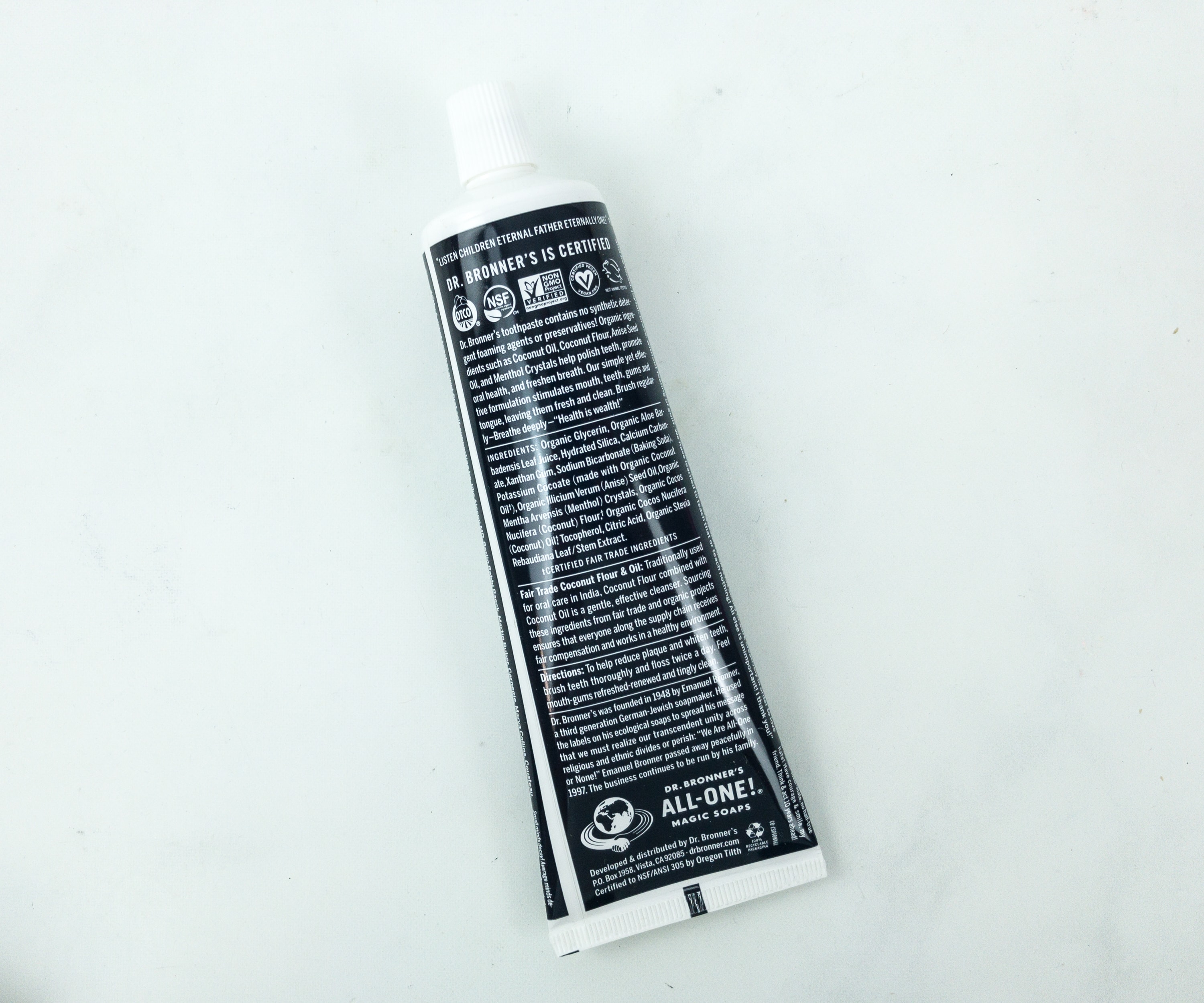 This All-One toothpaste has no synthetic detergent foaming agents, fluoride, artificial colors, flavors, carrageenan, or preservatives.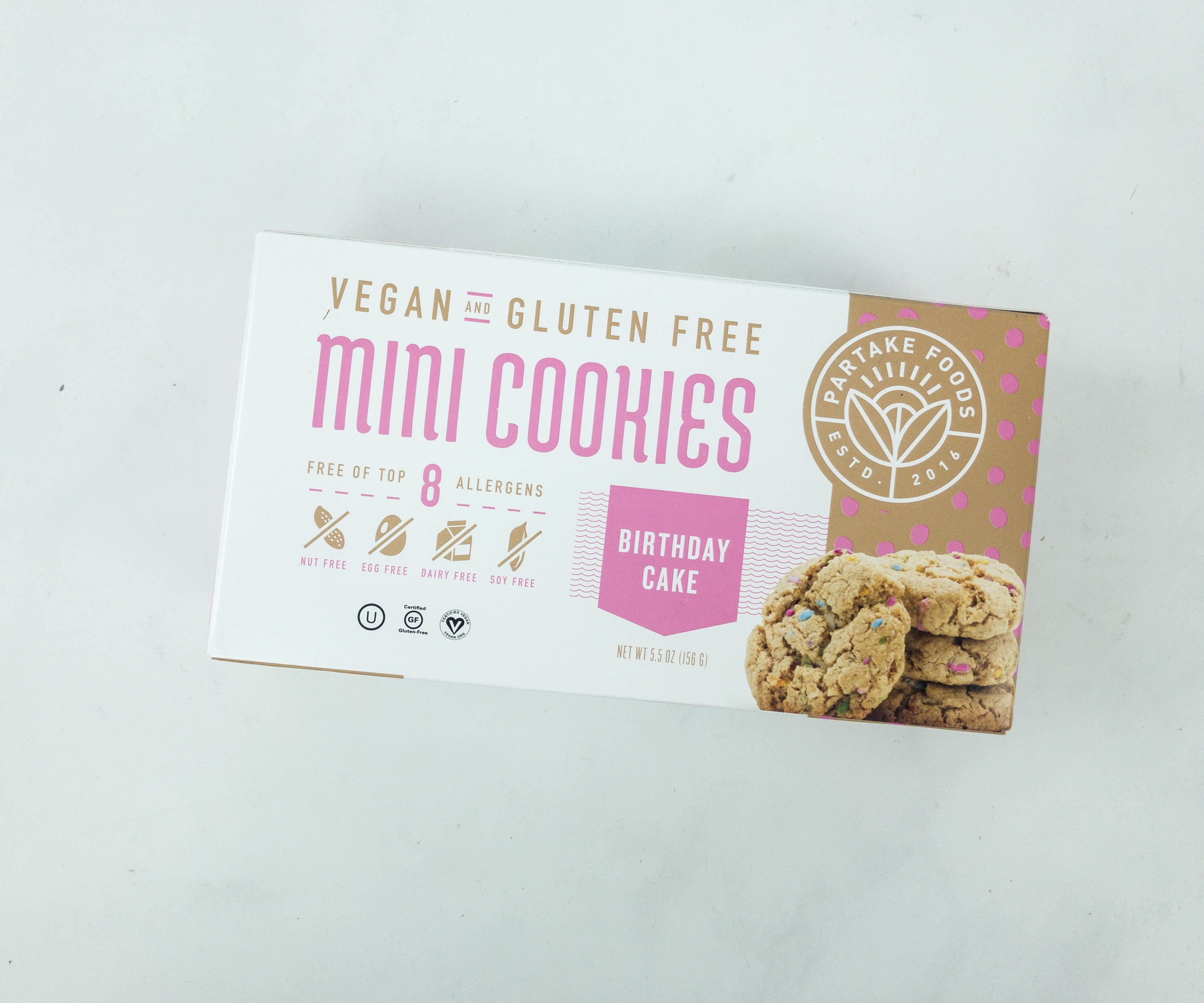 Partake Foods Birthday Cake Mini Cookies ($14.99) Cookies are quite hard to resist, and I'm glad they included vegan and allergy-friendly ones in this box. These bite-sized cookies are made with traditional grains, organic cane sugar, and fruits.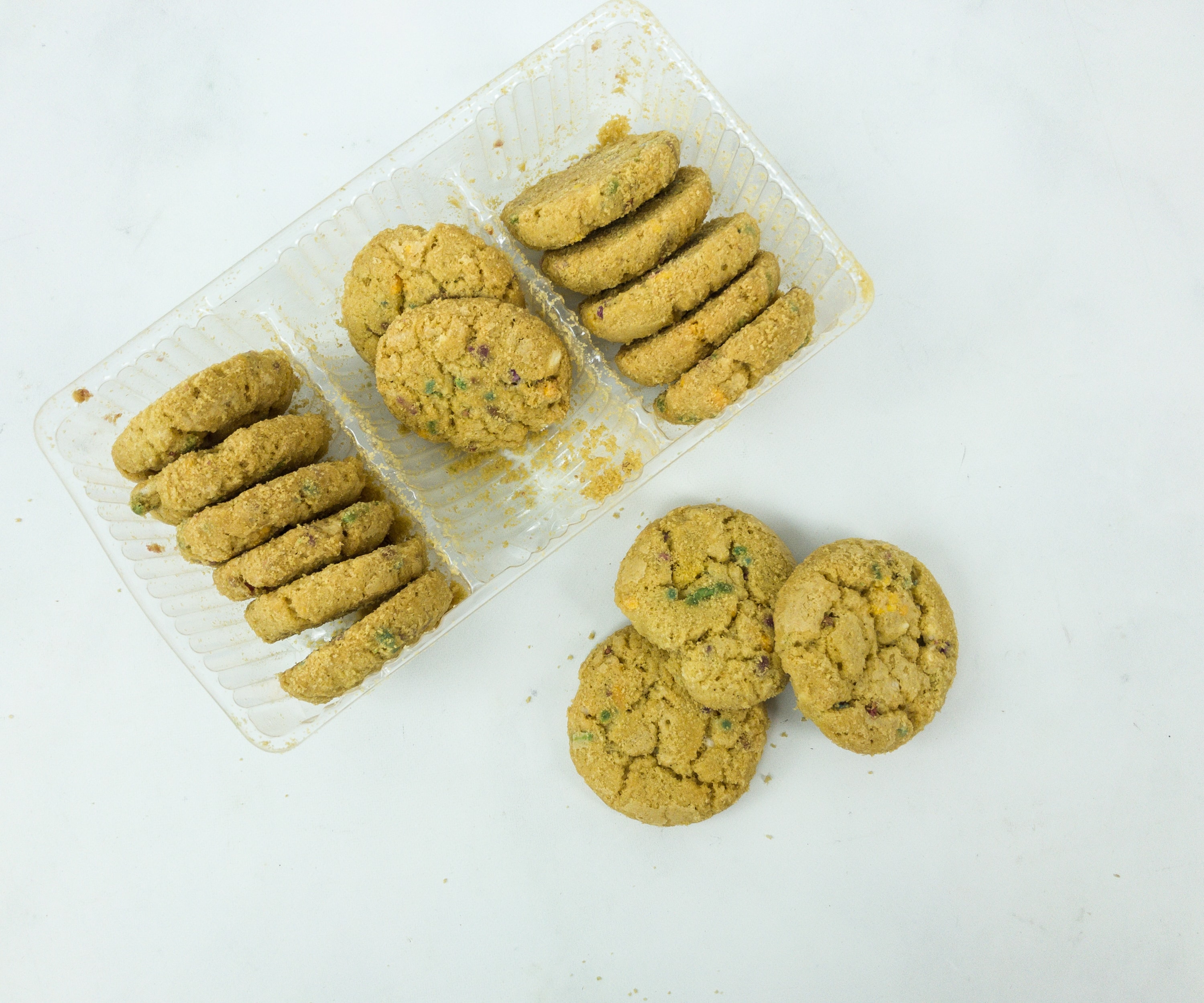 These cookies are also free from the top 8 allergens, like soy, eggs, dairy, and nuts. The taste is simpler than the usual cookies, but still good. It's an ideal lunchbox snack!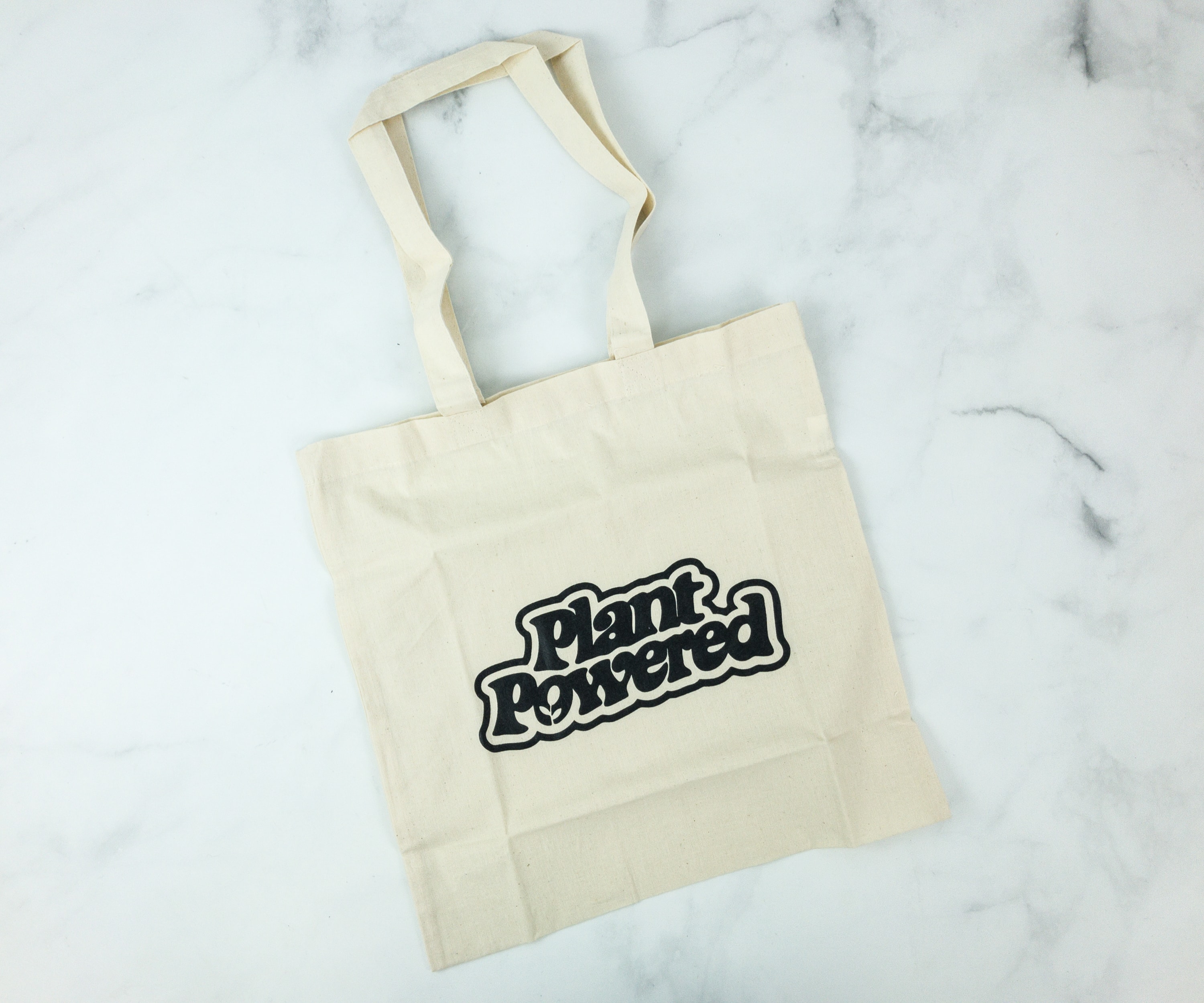 Tote Bag. We'll be stashing our snacks and treats in this cute tote bag!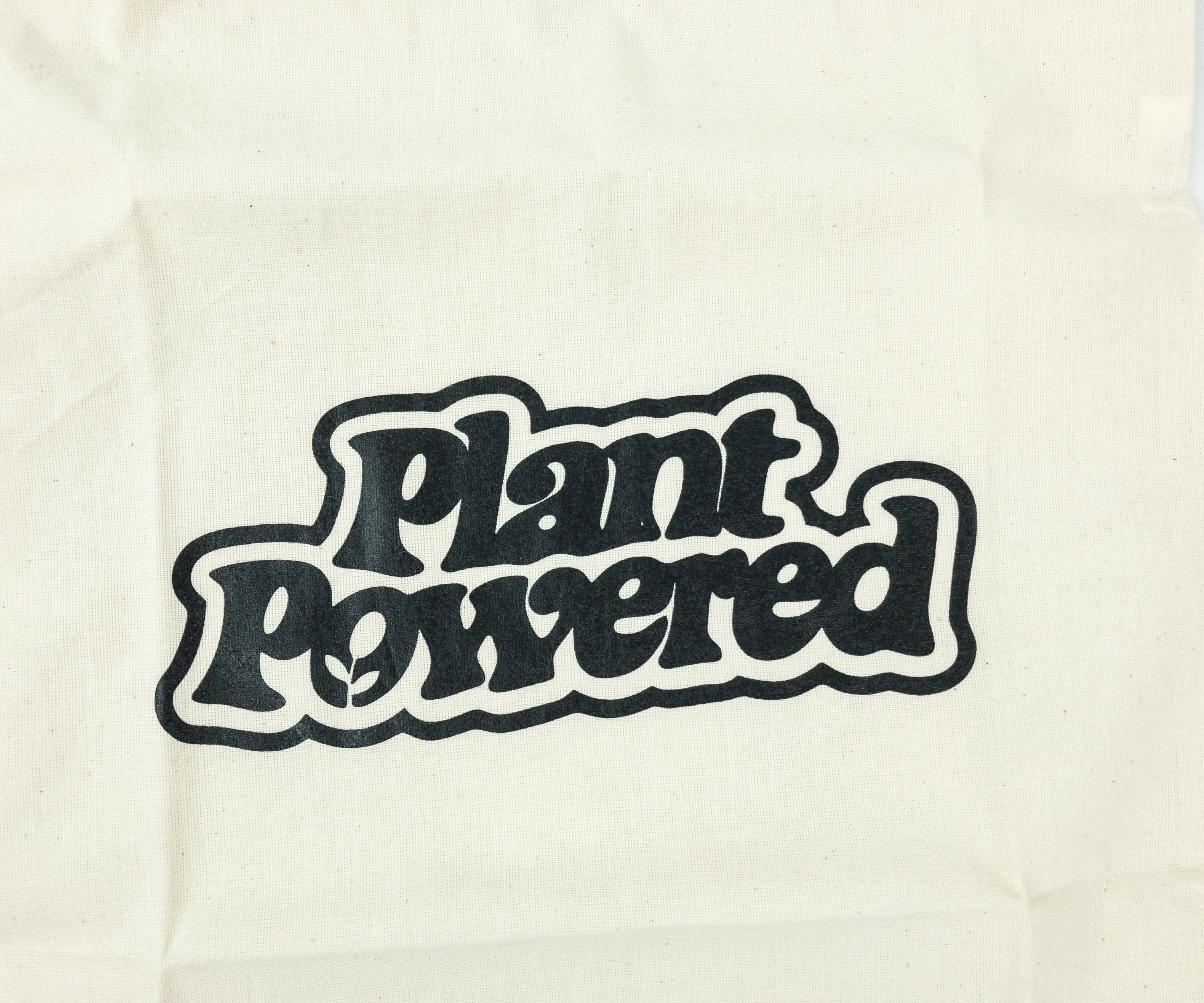 The print says "plant-powered" and it's cute!
It feels good to discover new vegan snacks and lifestyle items through this subscription. There's always a good variety of items for us to enjoy. This month, our favorites are the cookies and banana snack. I also like the inclusion of some items other than the snacks, like the floss and toothpaste, which is really helpful in keeping me fresh and clean after munching on all the snacks. Whether you are just a newbie in the vegan lifestyle or you're already a pro, this is a great box where you can discover new vegan things to love!
What do you think of this month's goodies?