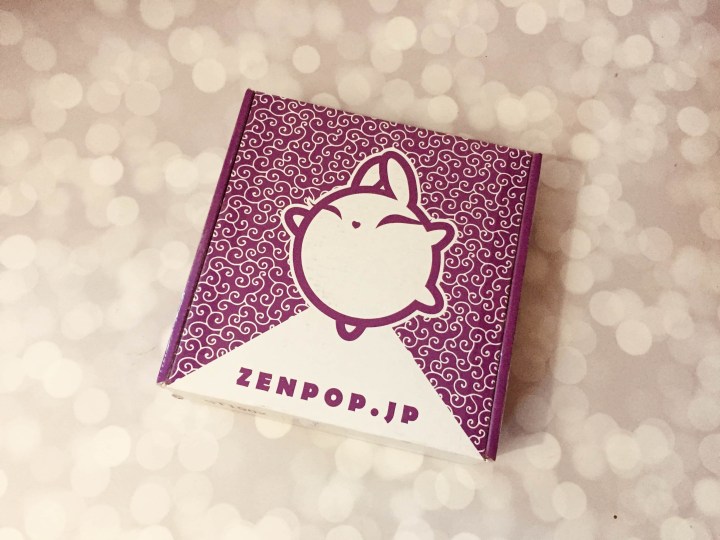 ZenPop Japanese Packs offers five different boxes from Japan — Sweets, Ramen, Sweets + Ramen, Beauty, and Stationery! You can do a one-time box to try it out, or subscribe and save some money. I've reviewed a couple of their boxes before and was so impressed with the curation!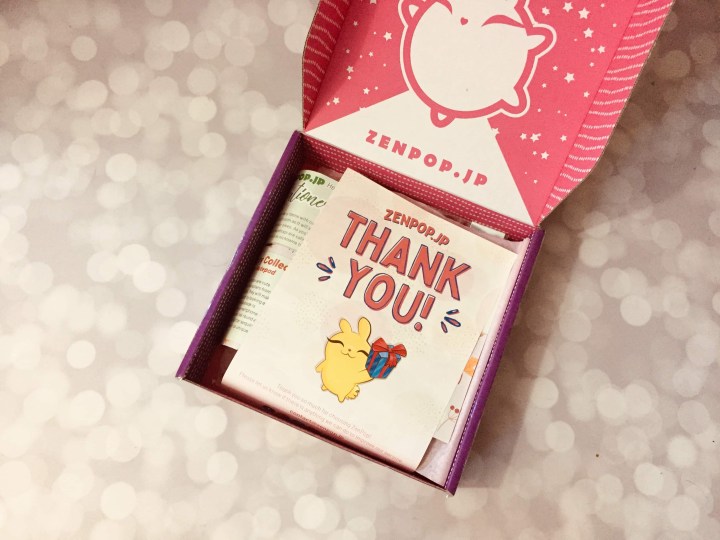 First look!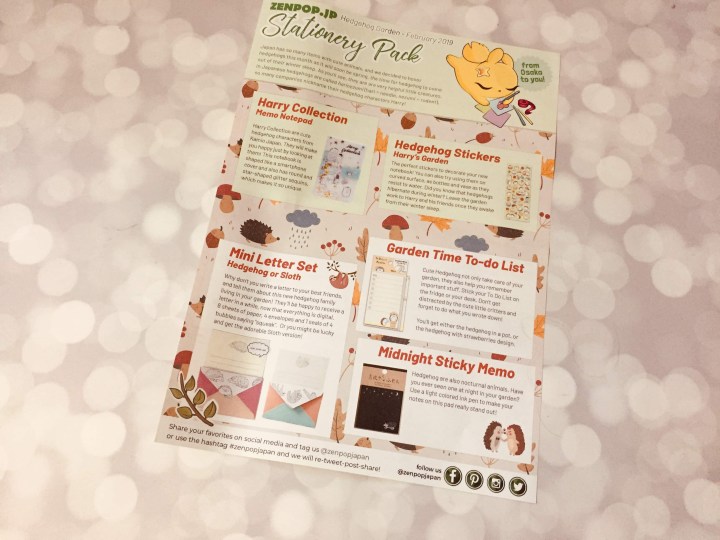 The information sheet is a standard size piece of paper; everything is described and it shows the variations that were sent as well! I love love love details in presentation like this, everything is so well done and organised as well as being clear and easy to read. For February, they have gone with a hedgehog theme to celebrate spring weather coming soon!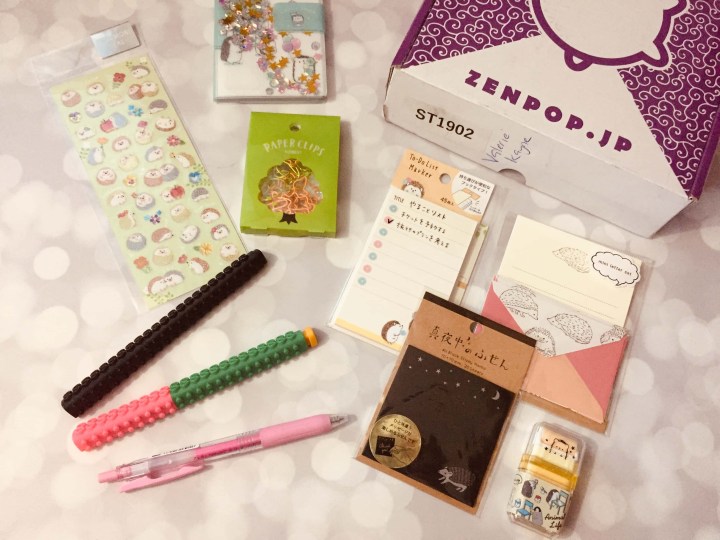 Here's everything in my box!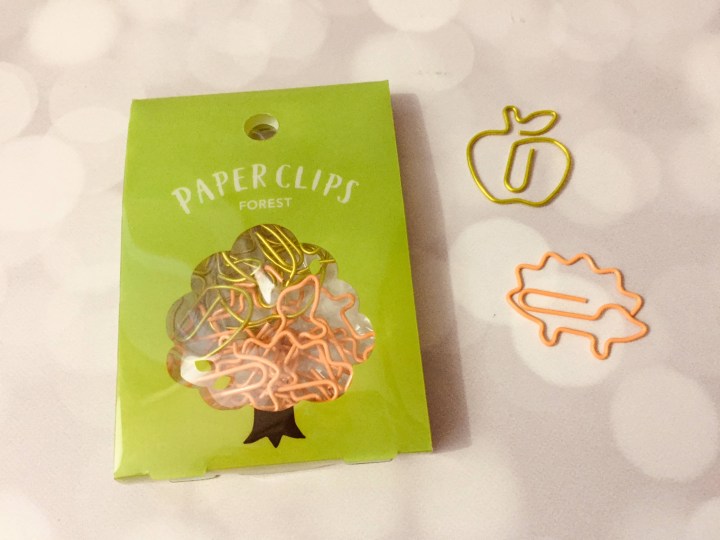 Forest Paperclips — The first item I opened were these adorable forest paperclips! They include orange hedgehog clips and green apple clips. What a cute way to keep papers organized!
Hedgehog To-Do List — A notepad with a list design to keep track of your daily to-do list. I love the adorable hedgehog wearing a flower crown!
Hedgehog Eraser — A roller eraser to correct mistakes. The art is so cute! Look at that penguin, what's he doing there? Haha! Guess he wanted to join the hedgehog party…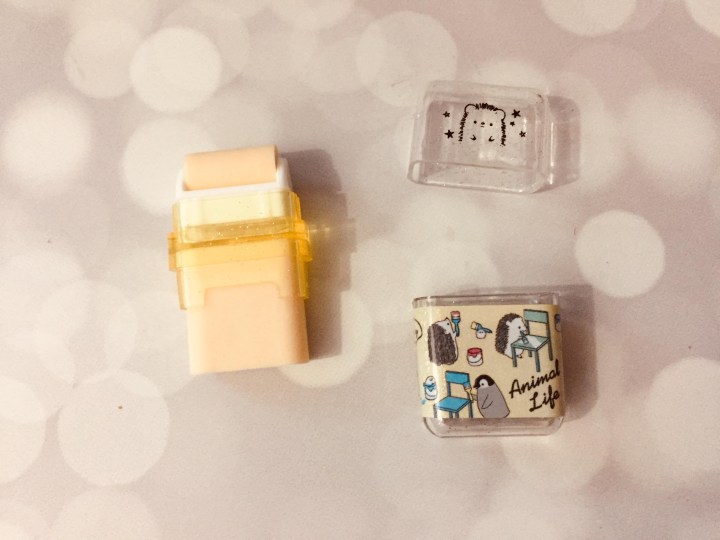 The sparkly plastic covering is so pretty, and the eraser smells like candy… is it weird that I smelled it?
Hedgehog Envelop Set — A kawaii set of tiny notepapers, envelopes, and sticker seals. The stickers say "Squeak" on them, how cute is that?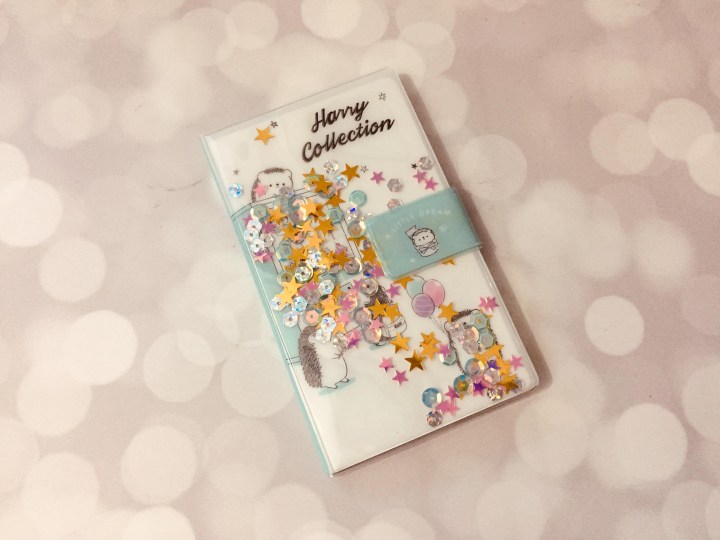 Harry Collection Notebook — In Japan, hedgehogs are called harinezumi, or "needle mouse", so a lot of hedgehog characters are nicknamed Harry, like this hedgehog from the company Kamio! This notebook features grid paper and lined paper, and the cover has sequins that shake!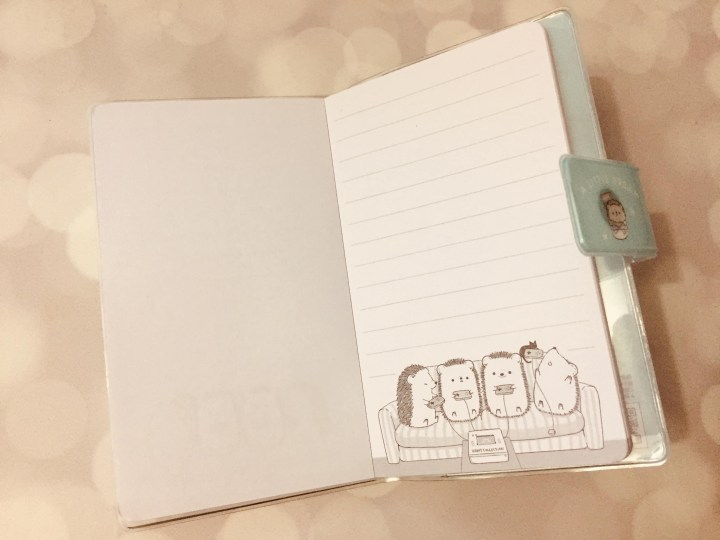 The hedgehogs are playing video games!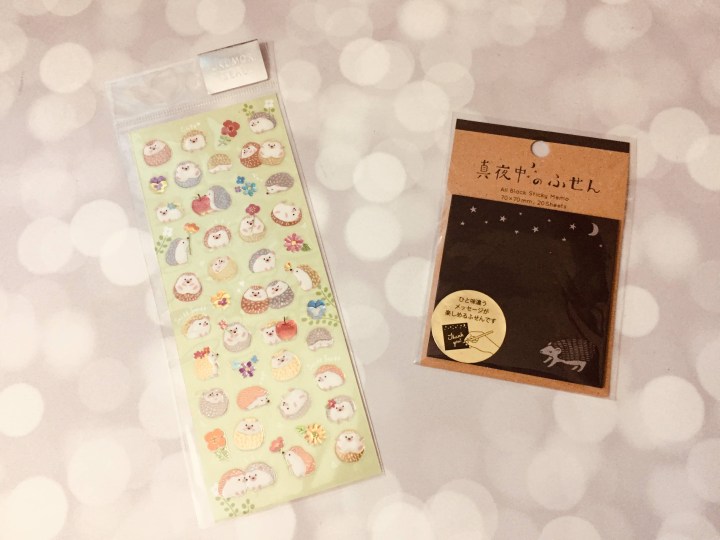 Hedgehog Stickers — A sheet of colourful and cute hedgehog stickers. Interestingly, these stickers are waterproof so you can adhere them to water bottles and safely wash them.
Black Sticky Notes — Black or dark coloured sticky notes are really eye catching when you use a light coloured gel ink on them. I think these are so cute with the foiled hedgehog design!
Zebra Pink Pen — A pink pen that will work great with my new sticky notes! Zebra pens write so smoothly. Stay tuned for a sample!
Lego Gel Pen — OMG this pen is so cool! It has LEGO style bumps so you can attach multiple pens together, or stick the lid onto the side to keep it close by. This is a fine tipped gel pen.
Lego Mechanical Pencil — The same style and brand as the gel pen, this is a 0.5mm mechanical pencil.
Samples of all of the pens. I love how smoothly the LEGO gel pen writes.
I'm so thrilled with my ZenPop Japanese Packs Stationery Box! The hedgehog theme was so cute and perfect for spring. I loved everything and love how practical and cute everything is!