Yogi Surprise, in addition to its regular monthly lifestyle box, has a jewelry only subscription box. Every month you'll get handmade yoga-inspired jewelry pieces and 1 other item.
DEAL: Get 25% off your first box! Use coupon code HELLO25. OR Get 15% off every box for the life of your subscription with coupon code HELLOYOGI!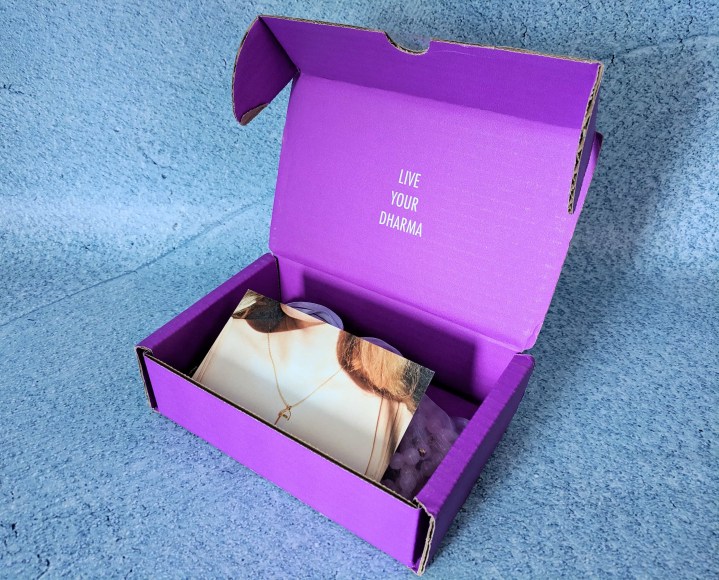 I love the simplicity of their purple box, and it brighten up my mailbox!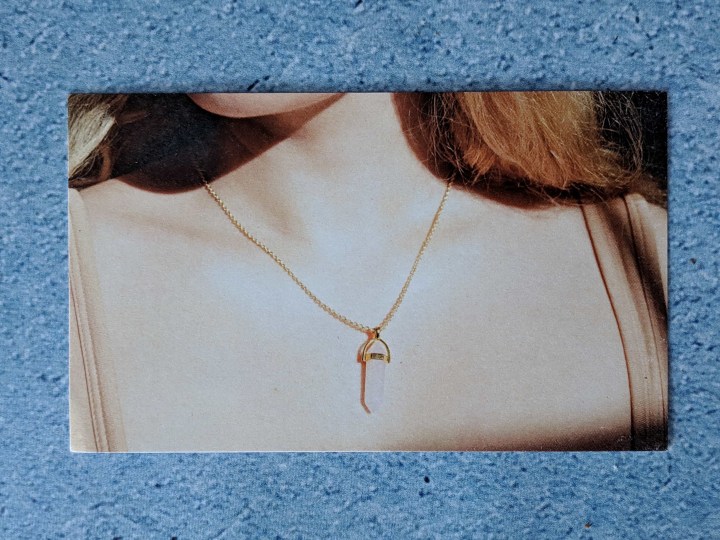 This month's theme is Anahata (or Heart Chakra).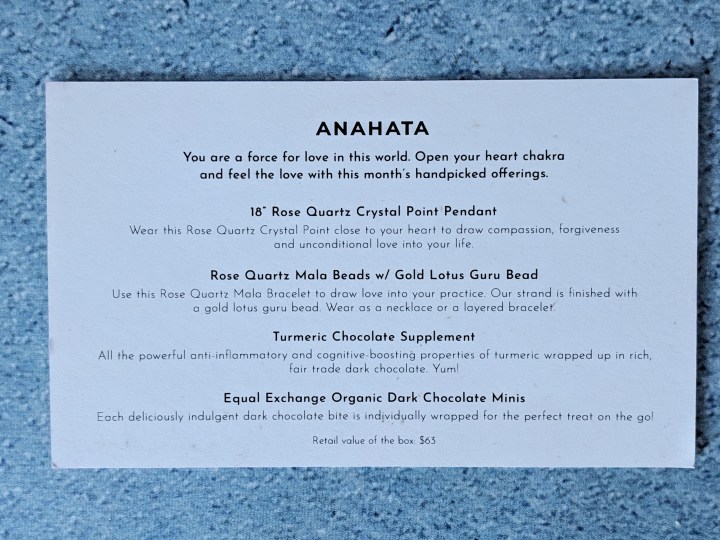 All the items are designed to open up our heart chakra and feel the love.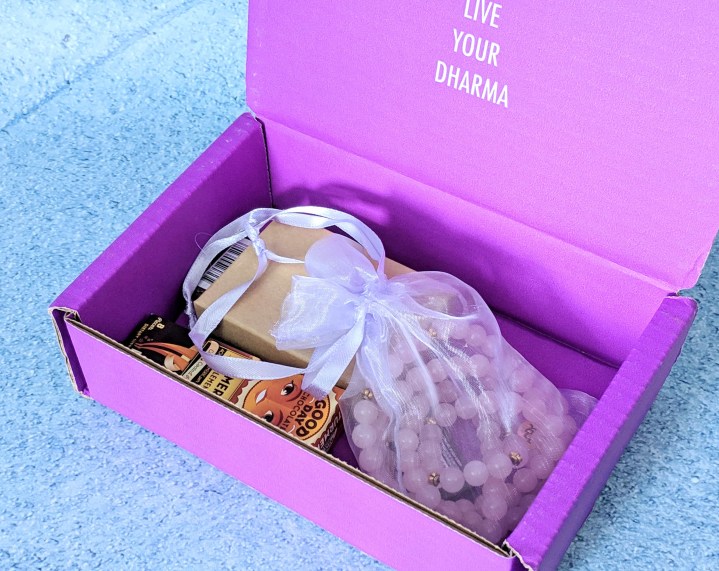 I really appreciate that recently they changed their packaging from wrapping the jewelry in plastic bags to cardboard boxes.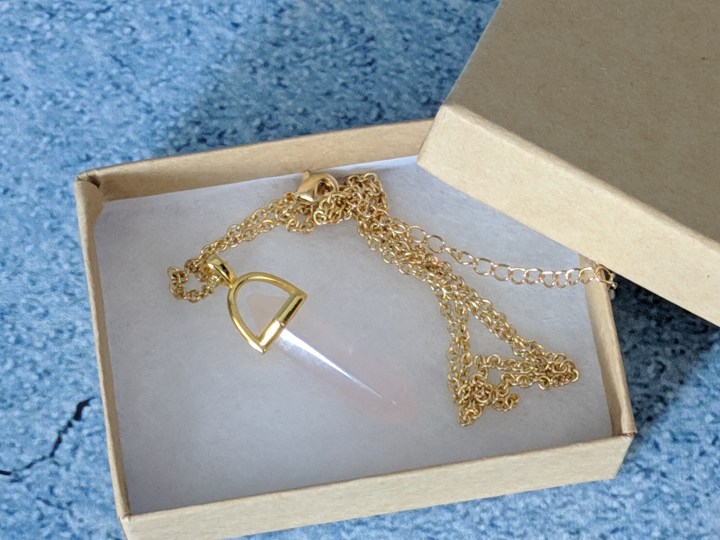 18″ Rose Quartz Crystal Point Pendant.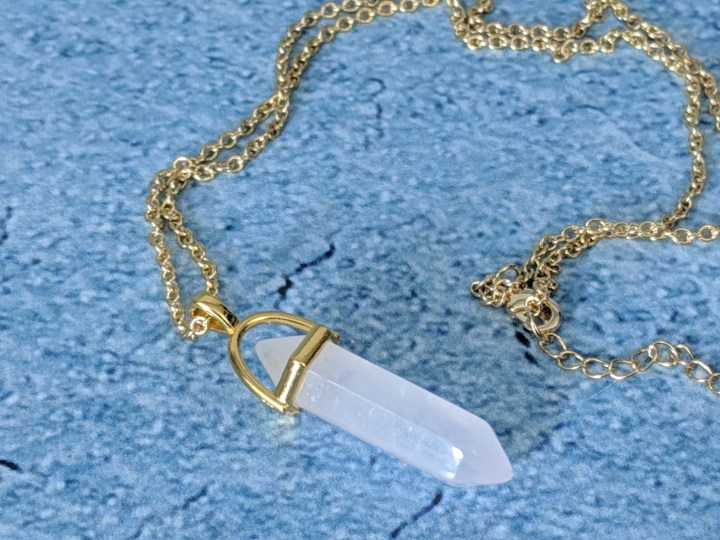 This lovely simple Rose Quartz Crystal can be worn in any occasion to remind you to have compassion, forgiveness and unconditional love in your life.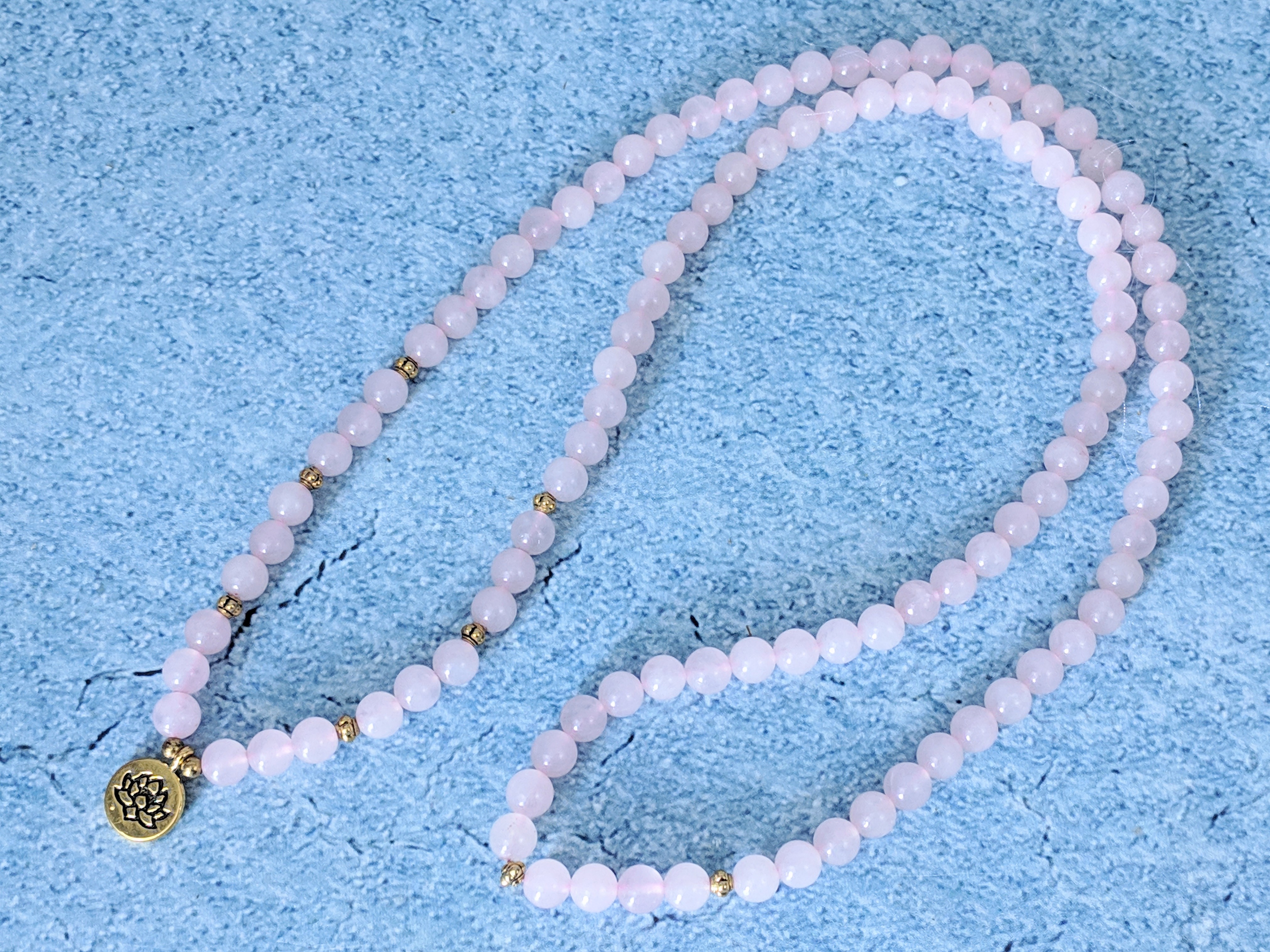 Rose Quartz Mala Beads w/ Gold Lotus Guru Bead.
This mala has a nice gold lotus guru bead with some gold accent among the 8mm rose quartz beads.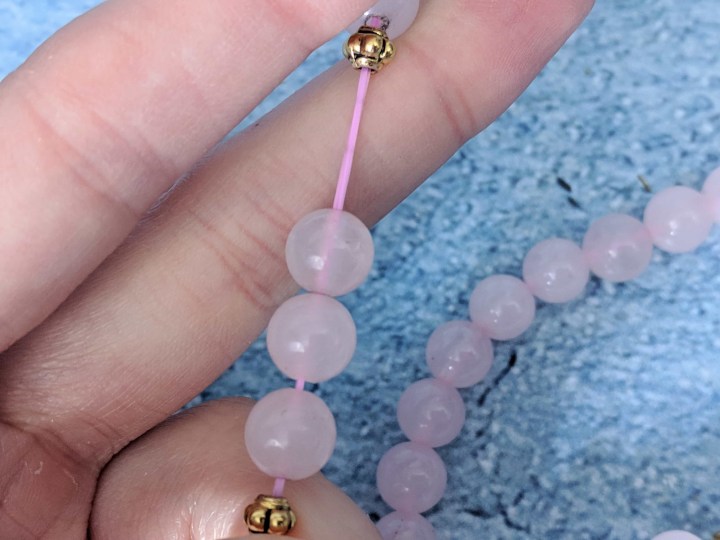 It's threaded on a pink elastic so you can wear it as a necklace or as a layered bracelet.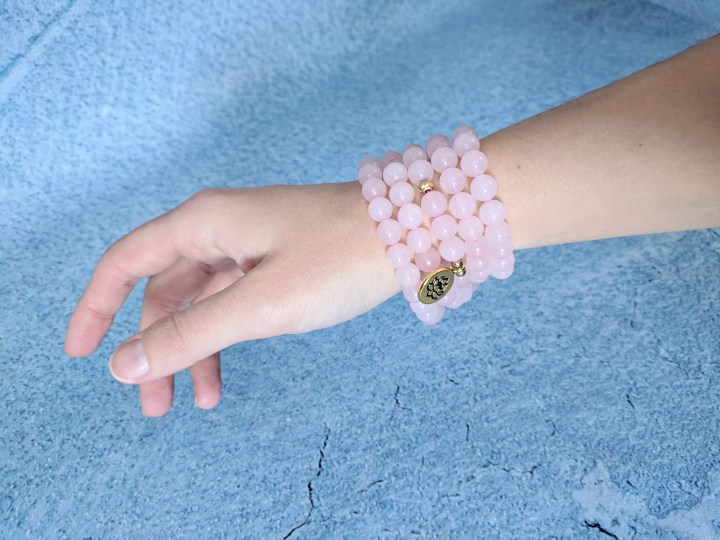 As a layered bracelet, it's quite heavy on my tiny wrist!
This is a lovely Rose Quartz Set to remind us to have love and to receive love this month.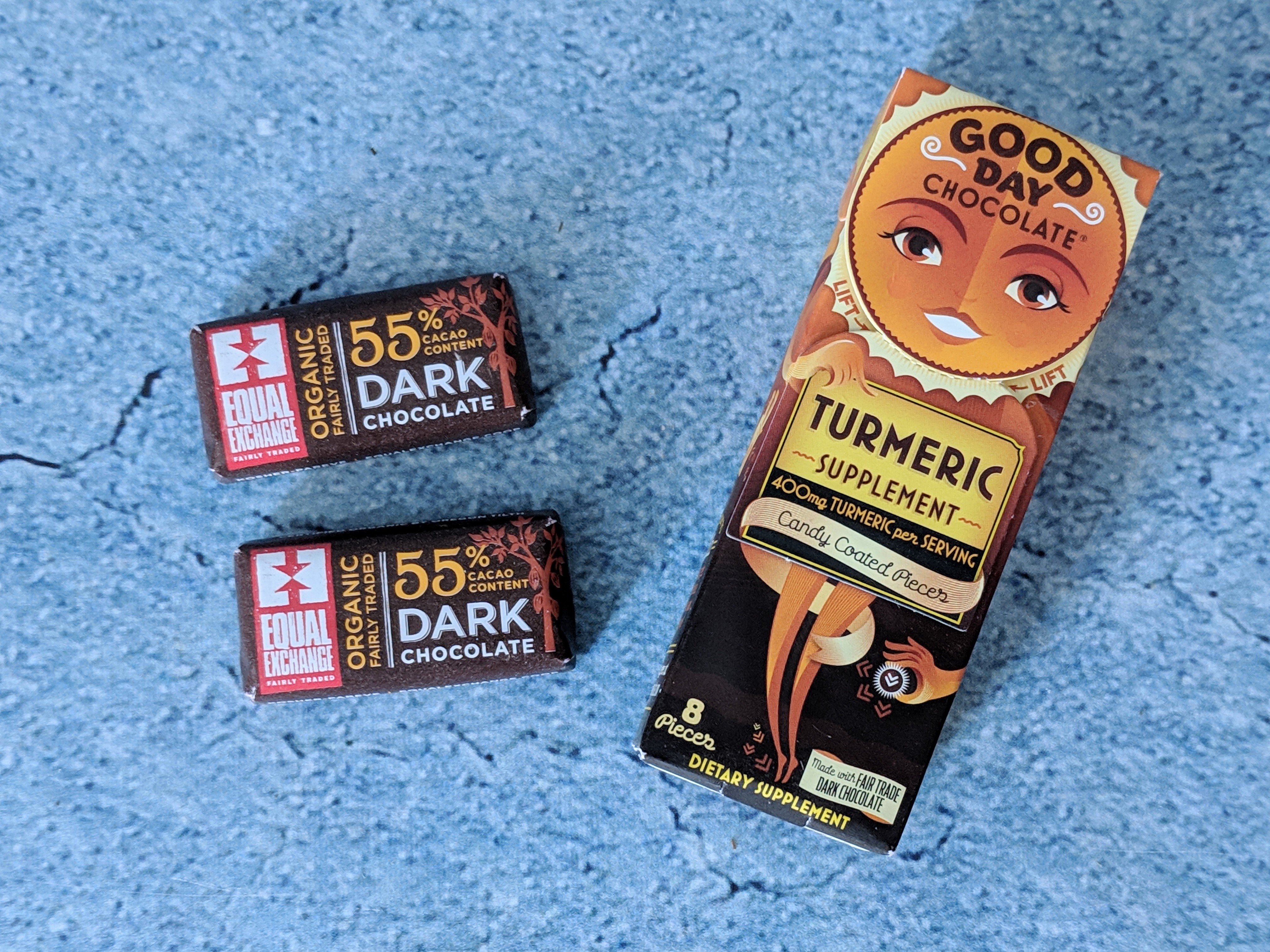 Equal Exchange Organic Dark Chocolate Minis. Little dark chocolate on the go treats! They are organic, fair trade, vegan and soy-free.
Turmeric Chocolate Supplement. These candy coated chocolate are filled with the anti-inflammatory and cognitive-boosting turmeric.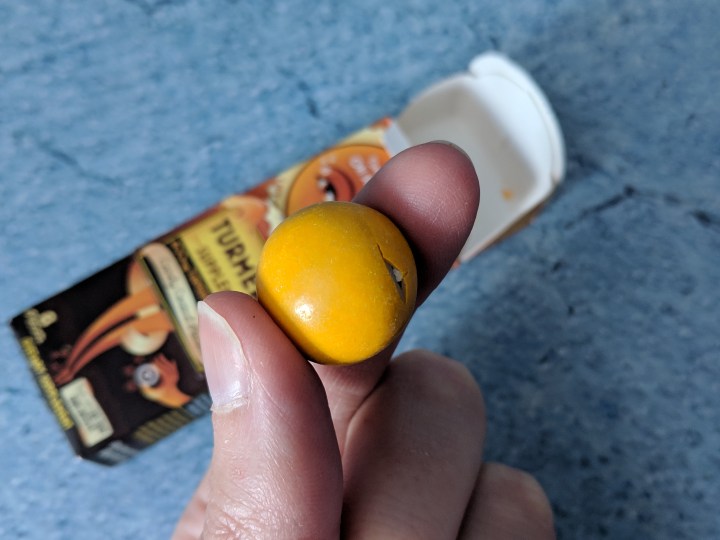 Looks yummy!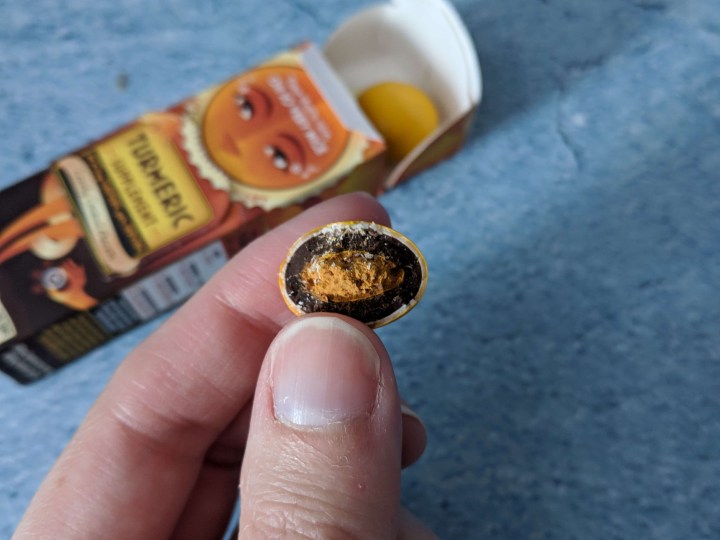 They are quite good and they feel like a treat and not like a supplement!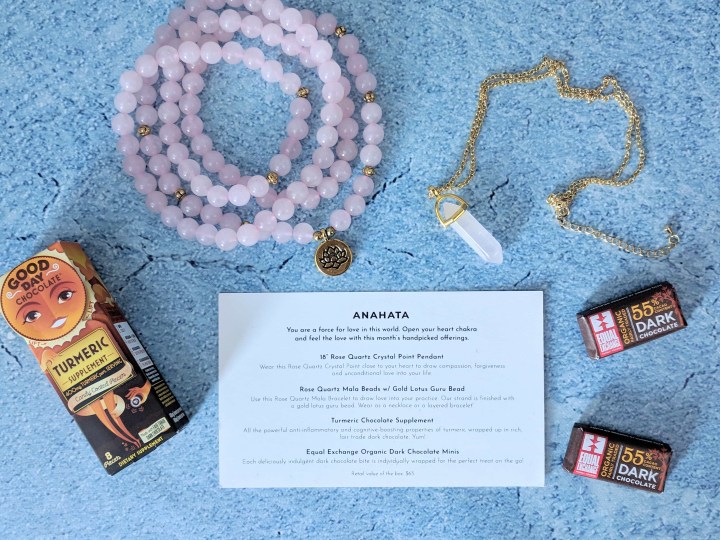 This was a nice box for February, although it was something I was expecting with no real surprises. After all, Rose Quartz is quite common to celebrate self-love. I really liked the turmeric supplement as it was quite tasty, and the bracelet/necklace was a fun change from malas that can only be used as necklace.
What did you think of this month's Yogi Surprise Jewelry box?