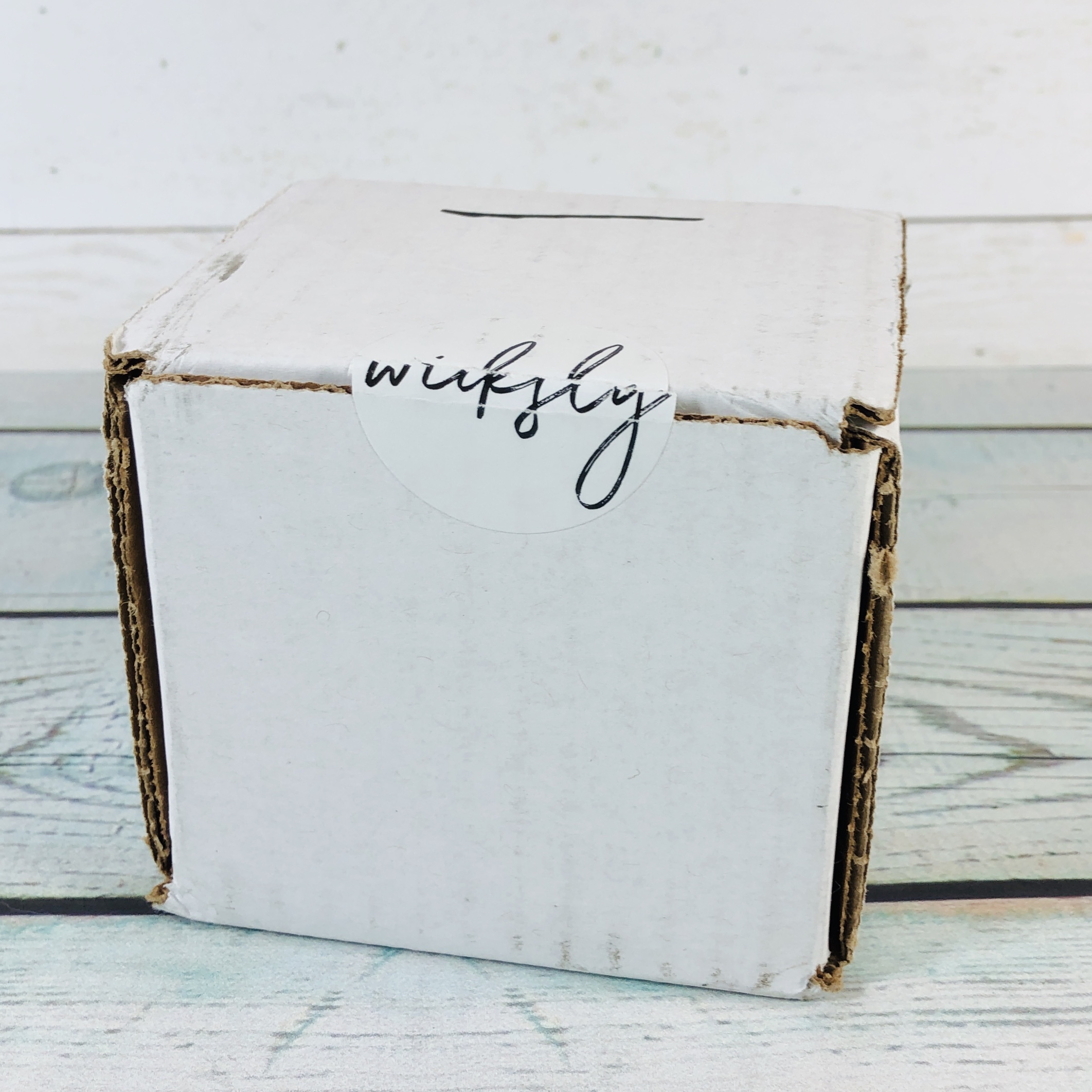 Wicksly is a monthly candle subscription whose motto is "Life's too short to not burn the good candle". Wicksly curates a luxury soy, hand-poured candle, specifically crafted for that month. Every candle is skillfully scented with the finest fragrance oils. The candles are delicately handmade with love in the USA and represent "simple perfection worthy of your home." What types of scents might you receive?
Each scent is suited to the month in which we send the candle to you. Think clean fresh scents in spring, breezy garden scents in the summer, spicy autumnal scents in the fall and warmth and cosiness in the winter.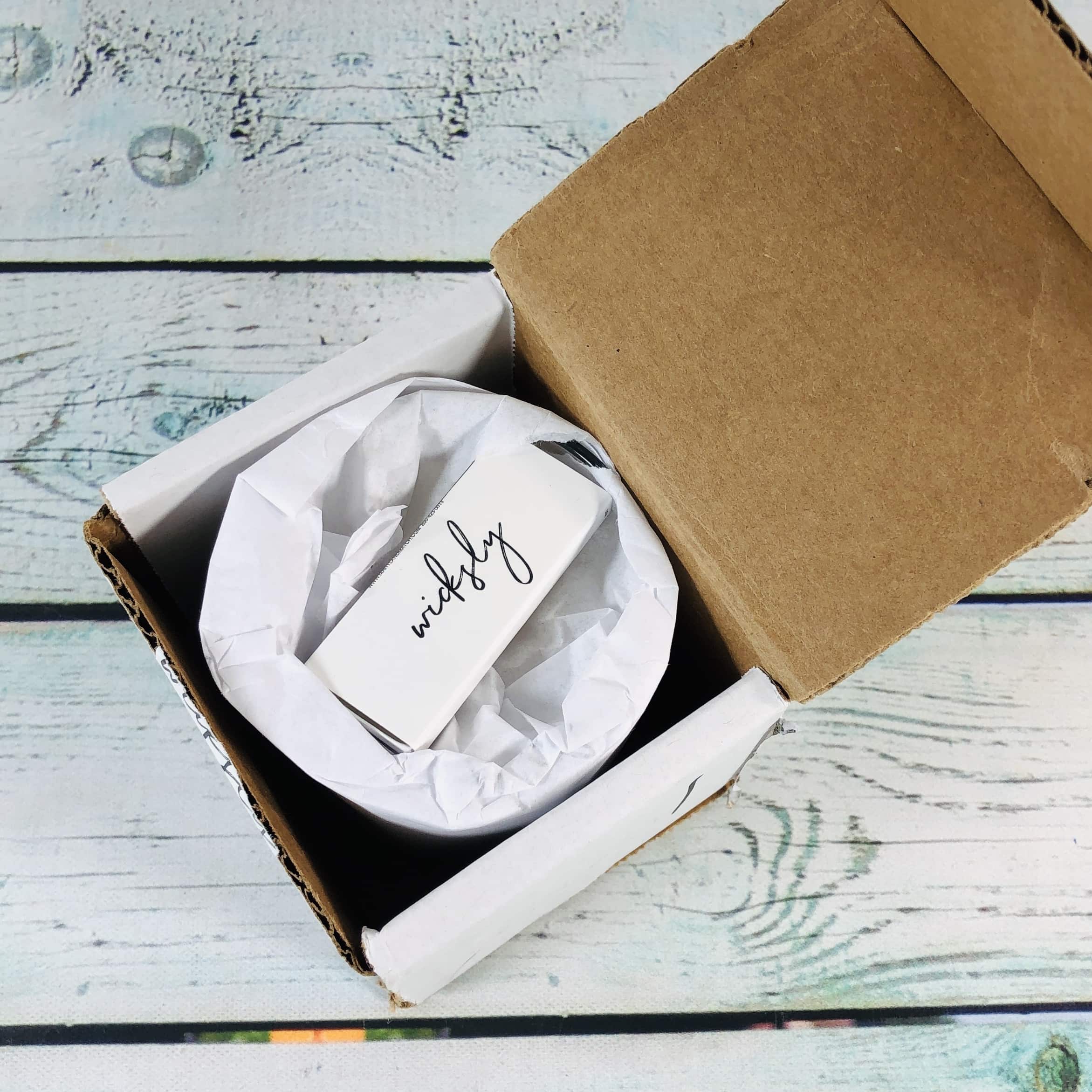 The shipping box this month was smaller so no packing peanuts were inside. It looks more environmentally friendly, since you used to open up the box to find another box.
The candle was wrapped in Wicksly branded paper.
I also received a box of matches!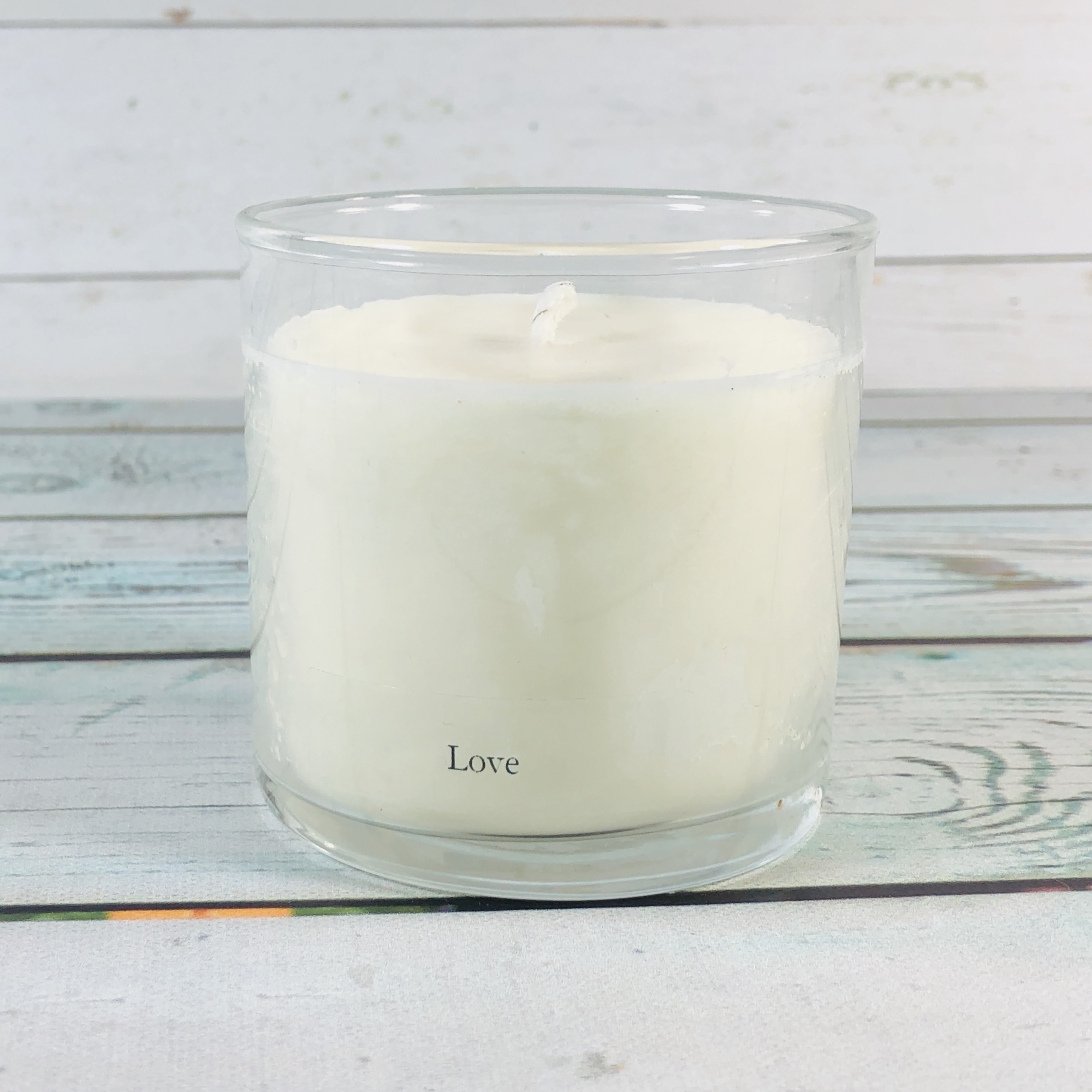 Usually there is a card with the scent name but look – Wicksly now has a label with the name of the scent on the candle! I am so happy to see this change since now I can grab the candle for the mood I want to set without having to sniff them all first.
This month the candle scent is appropriately called "Love". Wicksly sends hand-poured soy wax candles that have a 40 hour burn time. The look is simple and goes with all kinds of decorating choices. The candles are not colored so they blend in well. The scent is subtle, which I enjoy because it isn't overwhelming.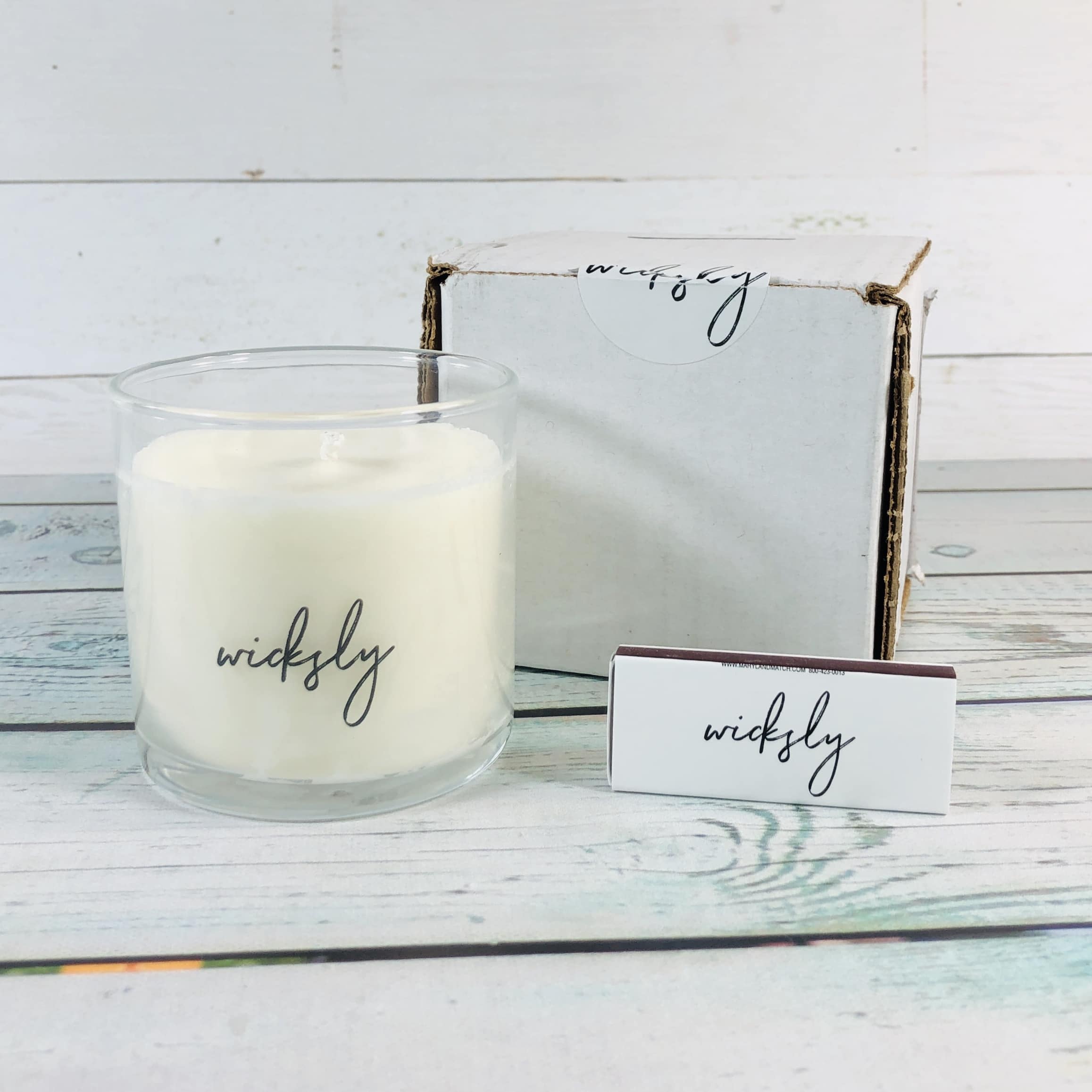 I really enjoyed the romantic scent of "love" this month in my Wicksly Candle! I think it reminds me of a lovely romantic perfume and is sweet and warm, with notes of vanilla and caramel plus a floral. I think this is my favorite candle scent from Wicksly yet, and it seems to be the strongest one, but again, it isn't overwhelming. As for the price, it is similar to what you would pay on Etsy for a small batch candle.
Are you getting this box too? What scent do you wish Wicksly would send?