Tombow VIP Club is a quarterly one-time purchase box that features an assortment of Tombow products, including exclusive and newly released items that are not even readily available in the US or Canada. The box cost $25 (at least this quarter), and each curated box will include at least 1 exclusive item and new products.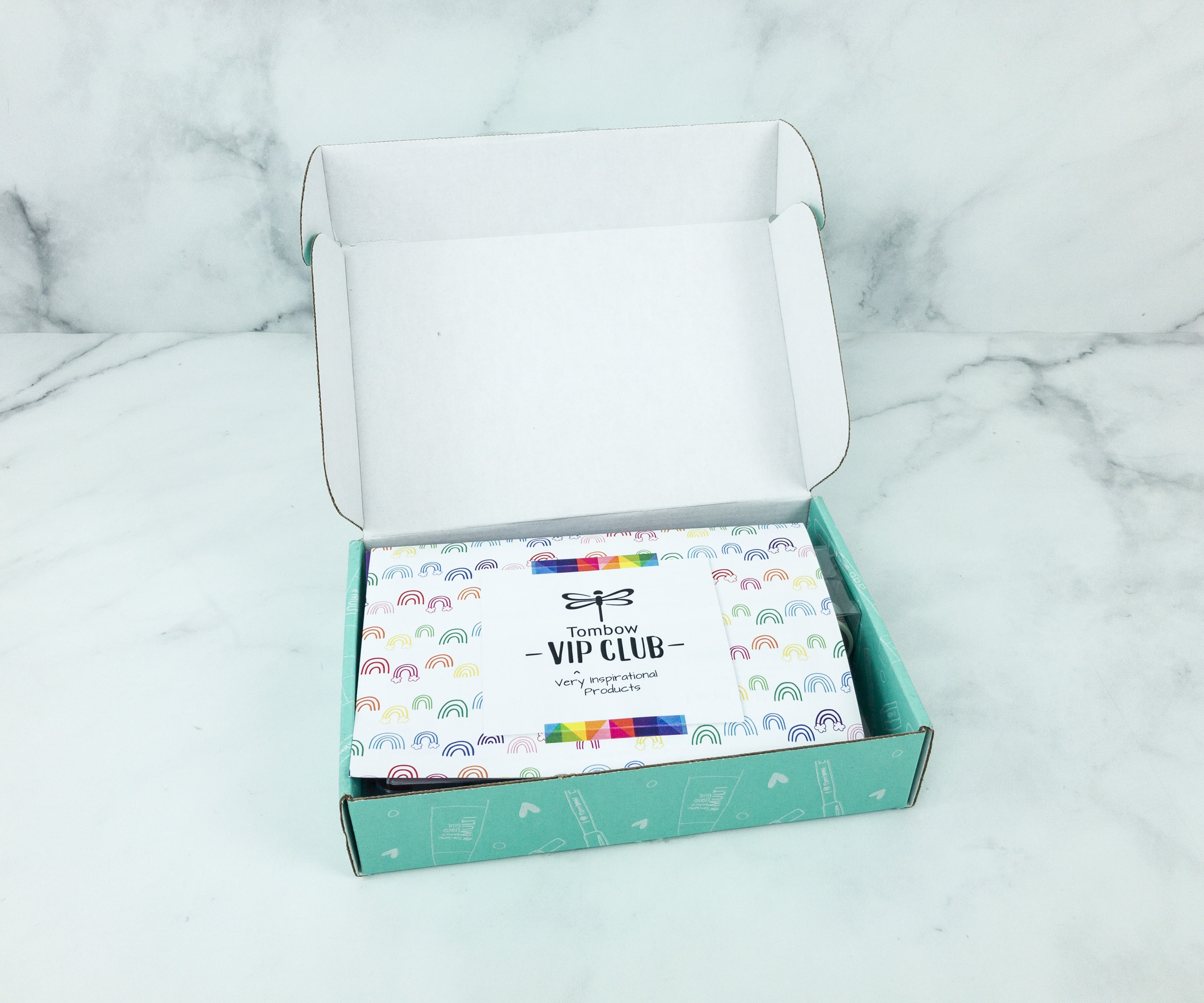 Also, before you buy it, you'll know what's in the box. These sell out super fast, so be sure to grab notifications for this box. Surprisingly, at time of posting, this box is still available!
All the items are packed neatly.
The contents of the box are all colorful!
You can also rate your favorite products on their website.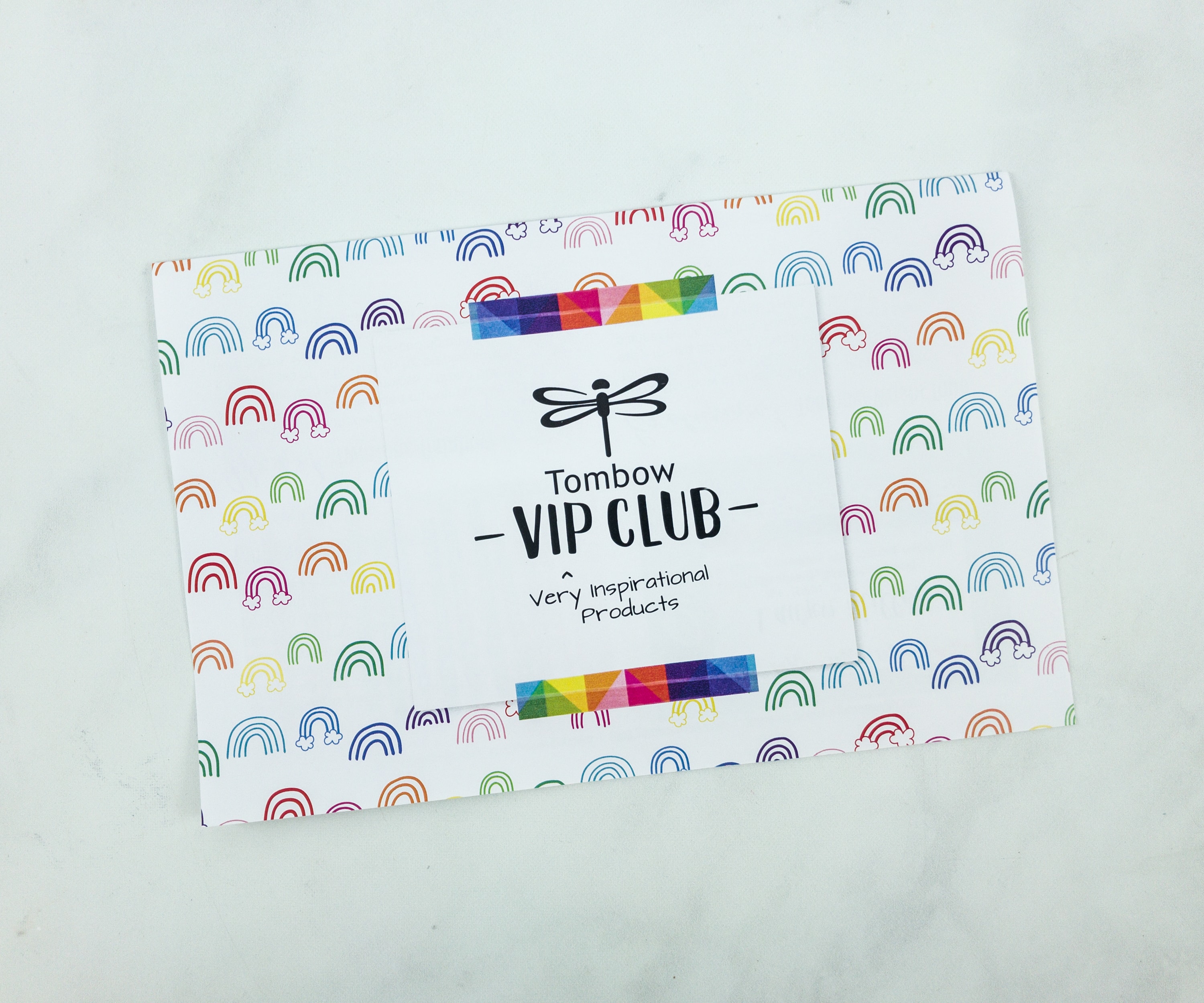 The box includes an info card that pictures the Very Inspiring Products.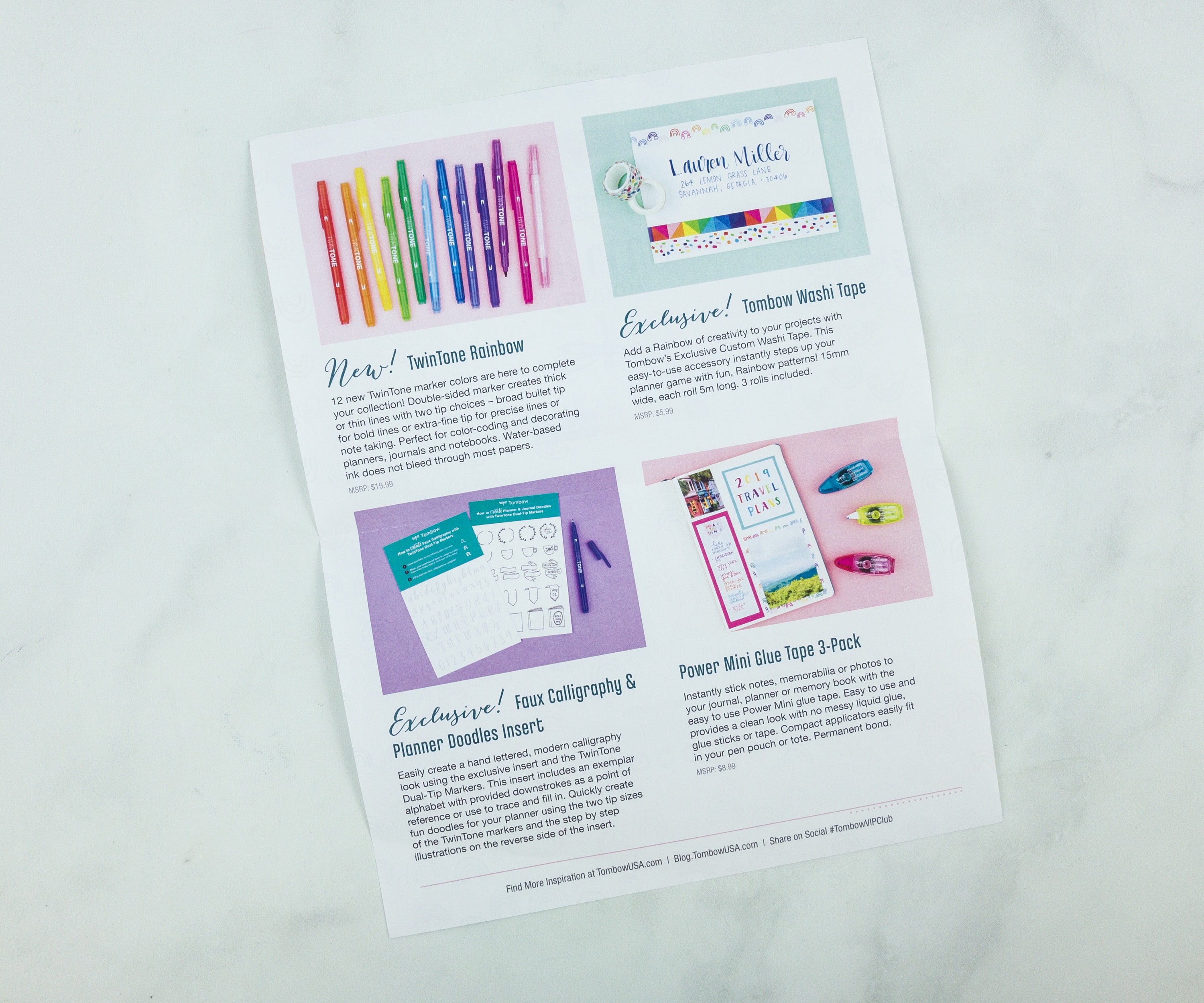 It lists all the box contents and a brief description for each item.
Everything in my Tombow VIP Club Spring 2019 box!
Planner Doodles Inserts. This month's Tombow VIP box is helping me make my bullet journal easier as they provided templates that I can use to make it look more crafty. These doodle inserts are good for decorating the blank pages of a bullet journal, or even a plain notebook.
Faux Calligraphy Pattern. To make beautiful writing, they also included a faux calligraphy pattern. It will take some time to do it freehand so it's nice to have a template.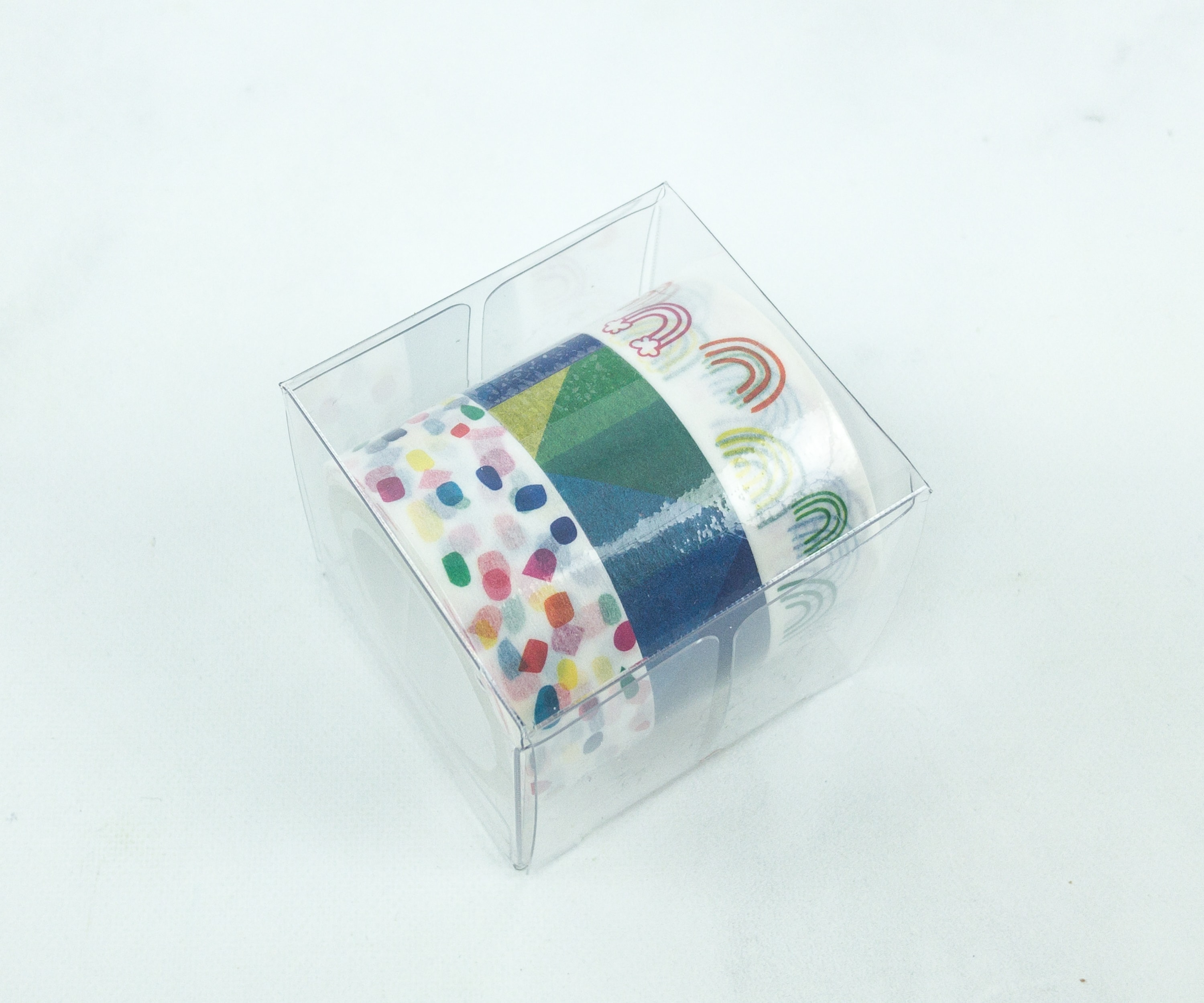 Exclusive Tombow Washi Tape. Another item to beautify your journal is this set of custom washi tapes. They're perfect as added designs, divisions, margins, or even bookmarks for your notebook or journal.
I got 3 colorful and decorative washi tapes. The rolls are 5 meters long, and each is 15 mm wide.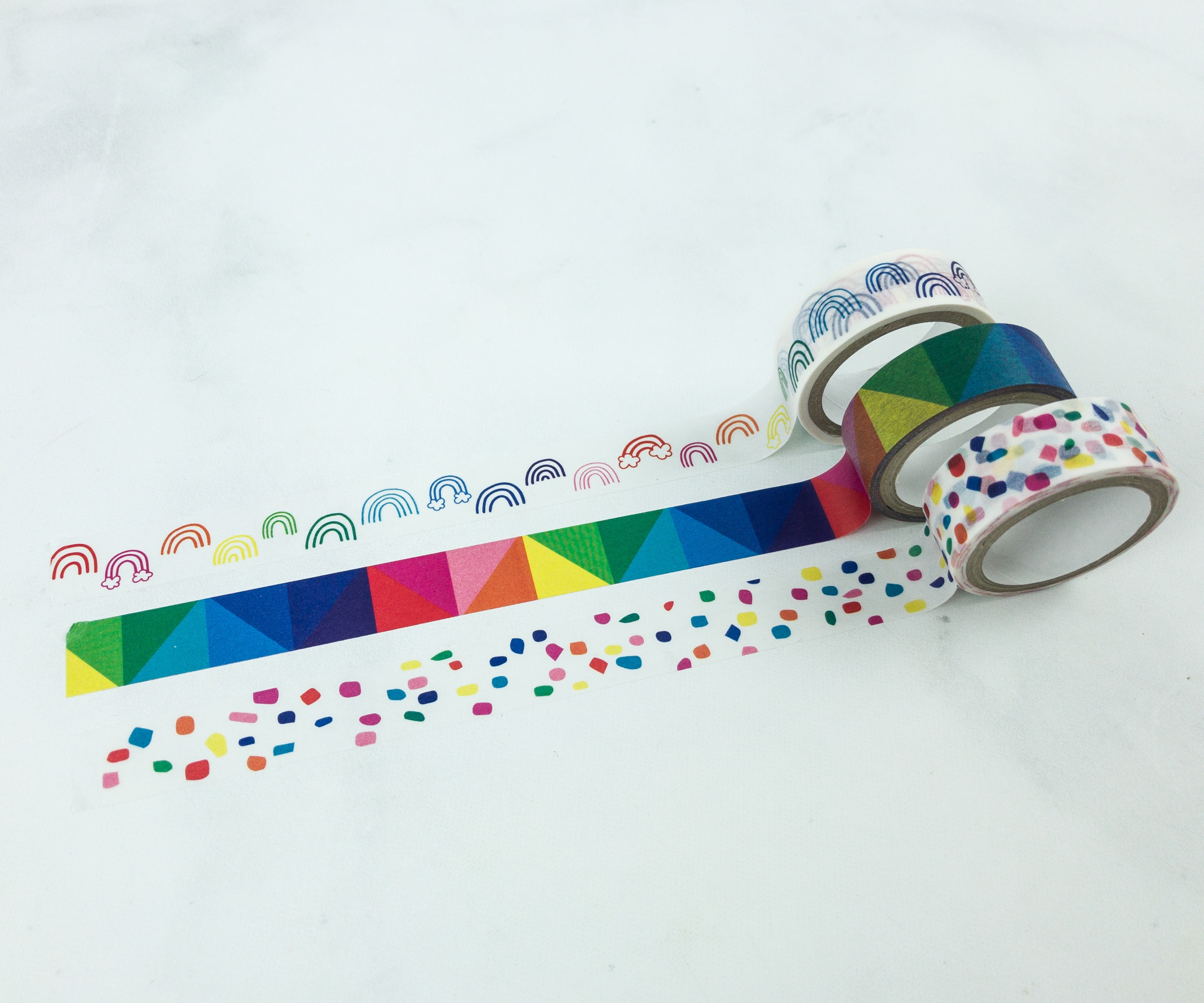 They all look so festive! Among the three designs, I love the one in the middle with the colorful triangular patterns!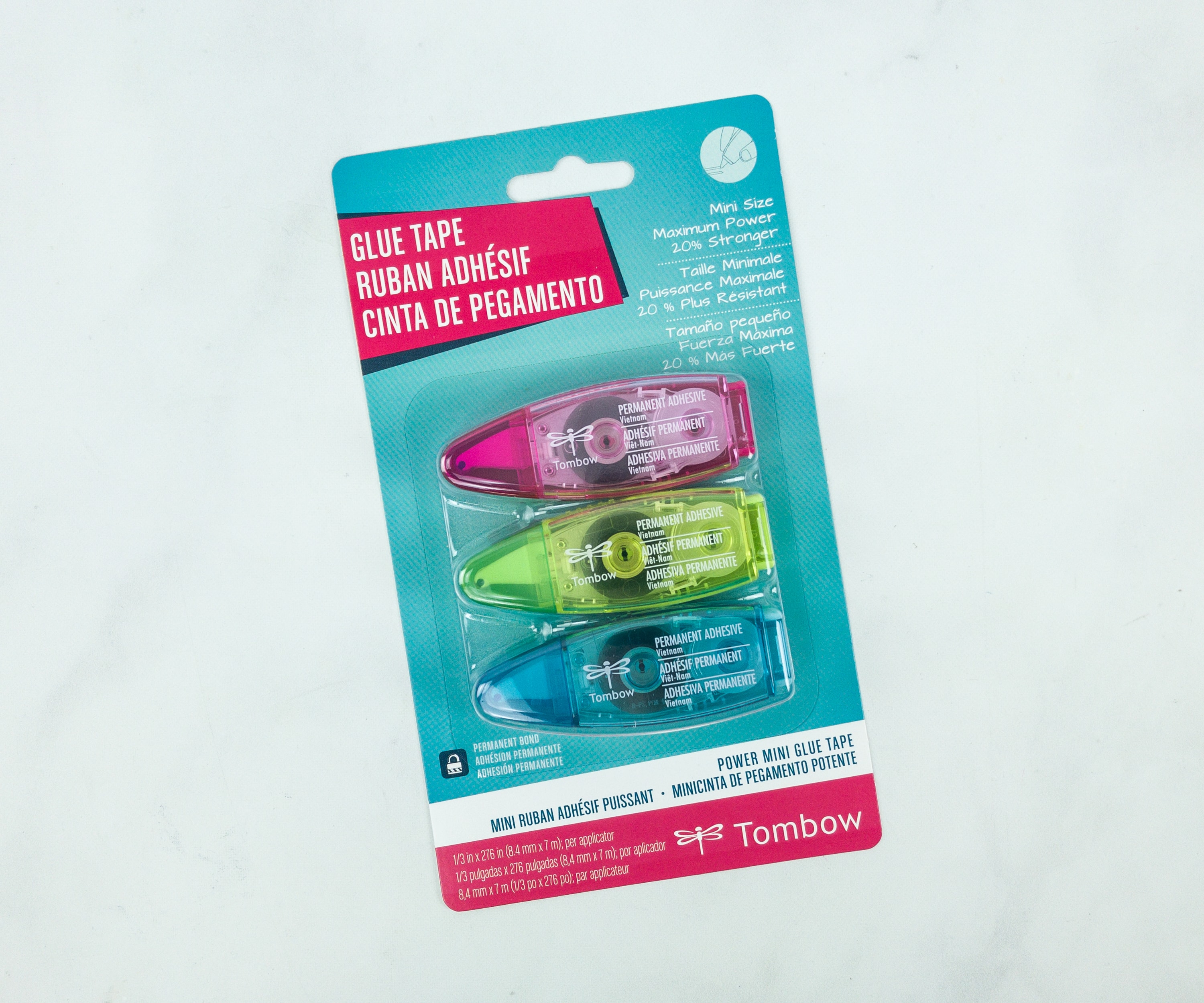 Glue Tape – SIMILAR ($8.99) These cute power mini glue tapes come in three colored runners in one pack: blue, green, and pink.
They're acid-free, not messy, and have a permanent bond. They're also good to use for photos as they're photo-safe.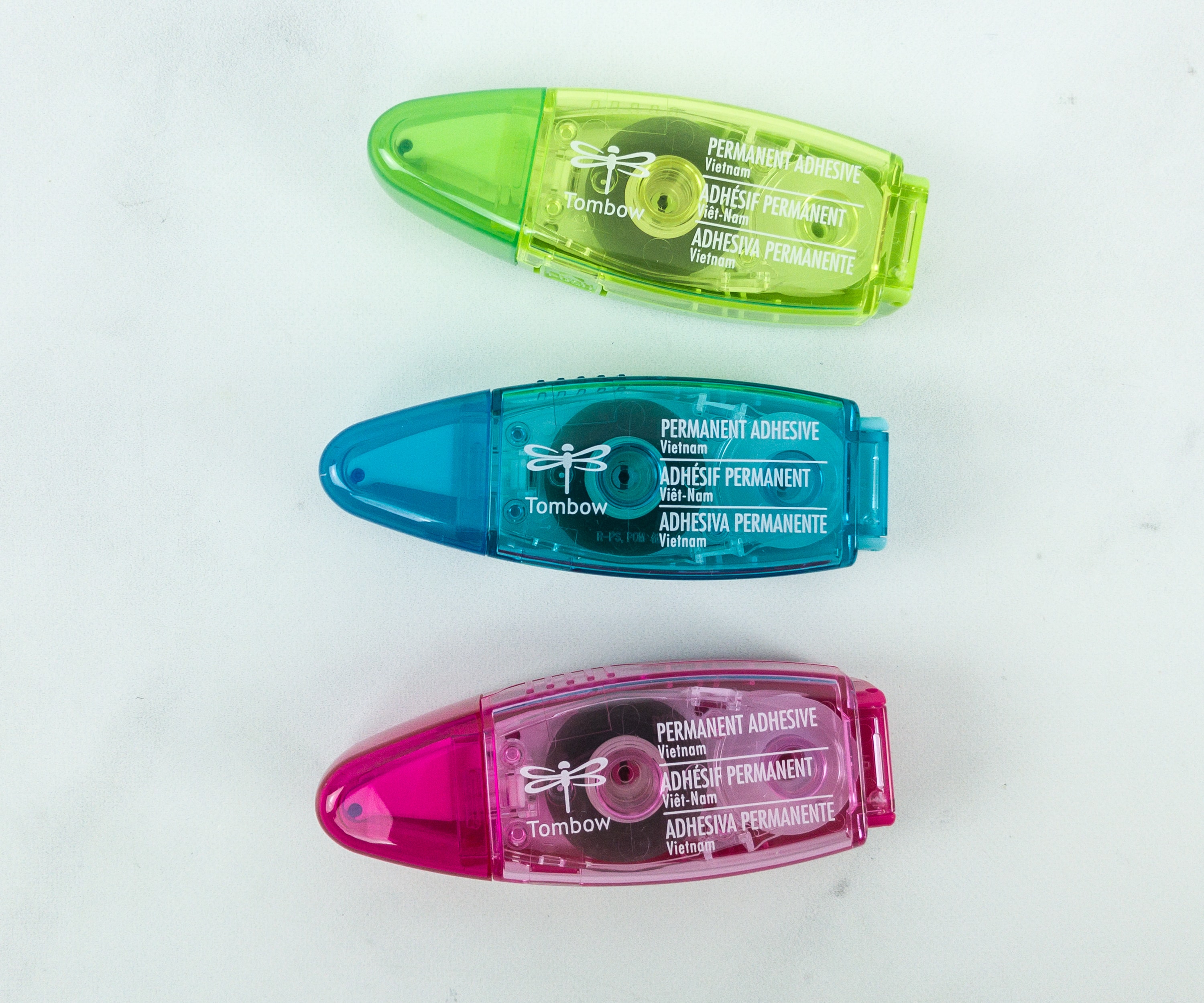 The glue tapes offer clean and precise application, unlike liquid glue, glue sticks, and even tape.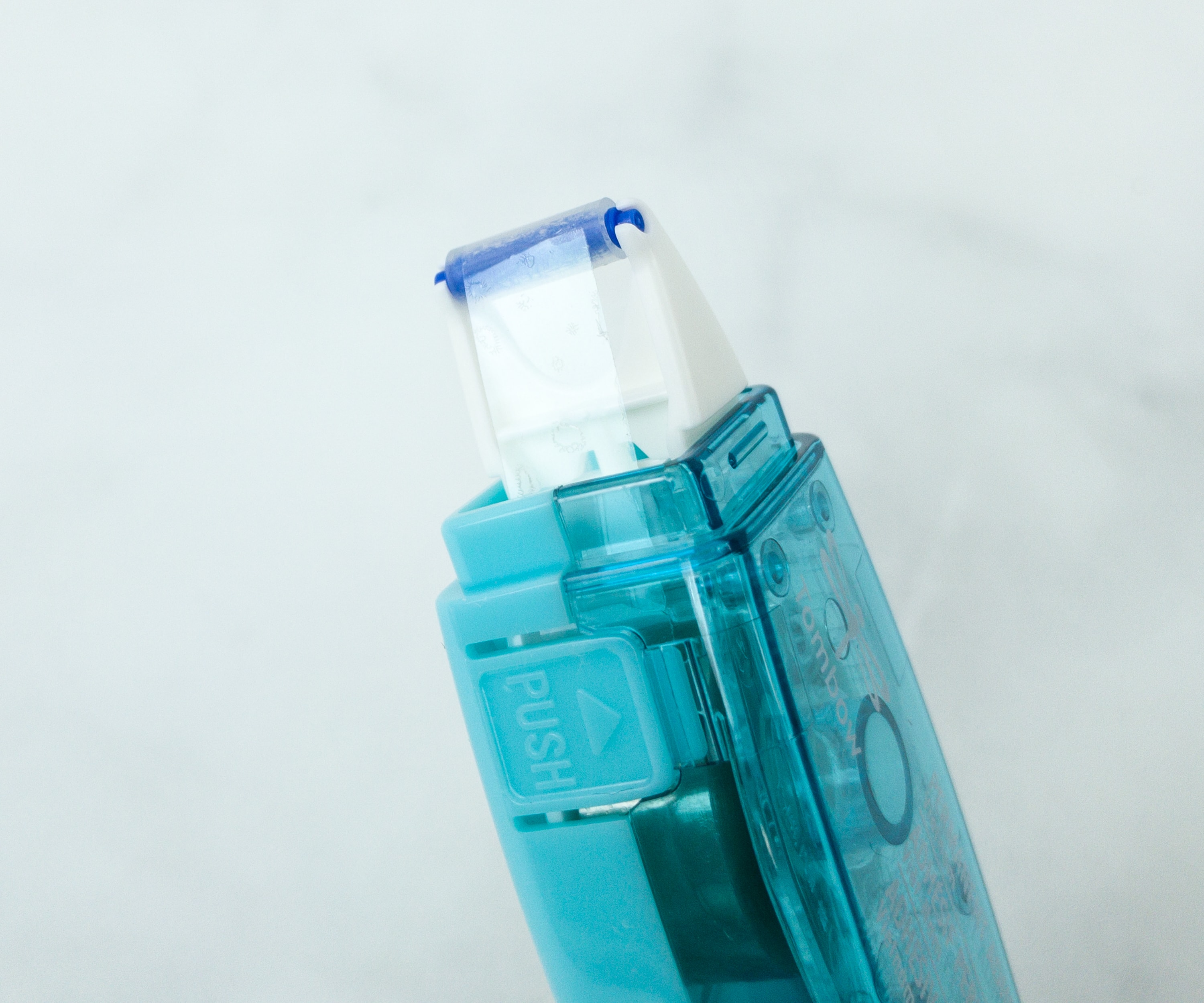 They all have compact applicators that make sticking stuff easier, and less of a mess. Each glue runner has a protective cap.
Twin Tone Rainbow Dual-Dip Markers ($19.99) I really love this set of markers, and here's another 12 to add to my growing dual-tip markers collection!
The markers have two pen tip choices, a broader one for bold lines, and an extra-fine tip for clean writing, detailed, and precise lines.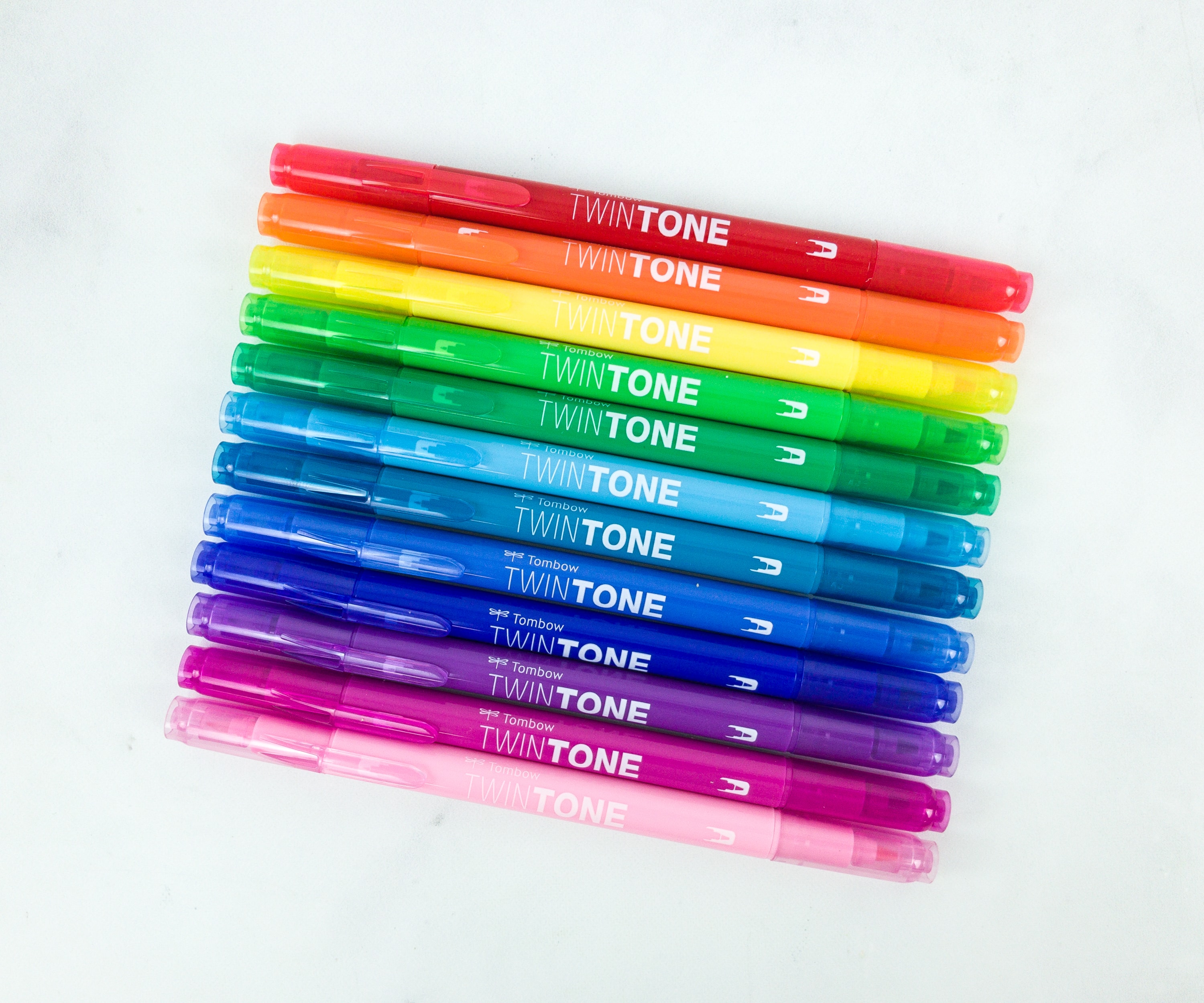 When you lined the pens up, they form a beautiful rainbow! I love all the colors!
Also, each end comes with a protective cap, to keep the ink from drying up easily.
I really like the broader tips when doing added decorations in my journal. I also used these tips when I tried to copy some insert patterns and drew them into the pages of my journal. It's fantastic!
This edition of Tombow VIP Club focused on my journaling needs! I love that they included decorative items like the washi tapes, doodle pattern inserts, and calligraphy template. The glue tapes are really useful too, as I need to stick some photos on the pages of my journal, and they're not messy, unlike when I use liquid glue and it goes all over the page. The beautiful colors of the rainbow are also represented in this box via the double-tip markers! I really love those versatile markers, it makes decorating and writing on my bullet journal easier. Refreshing my collection of writing tools is made easier with this great box!
What do you think of this quarter's Tombow VIP Club?