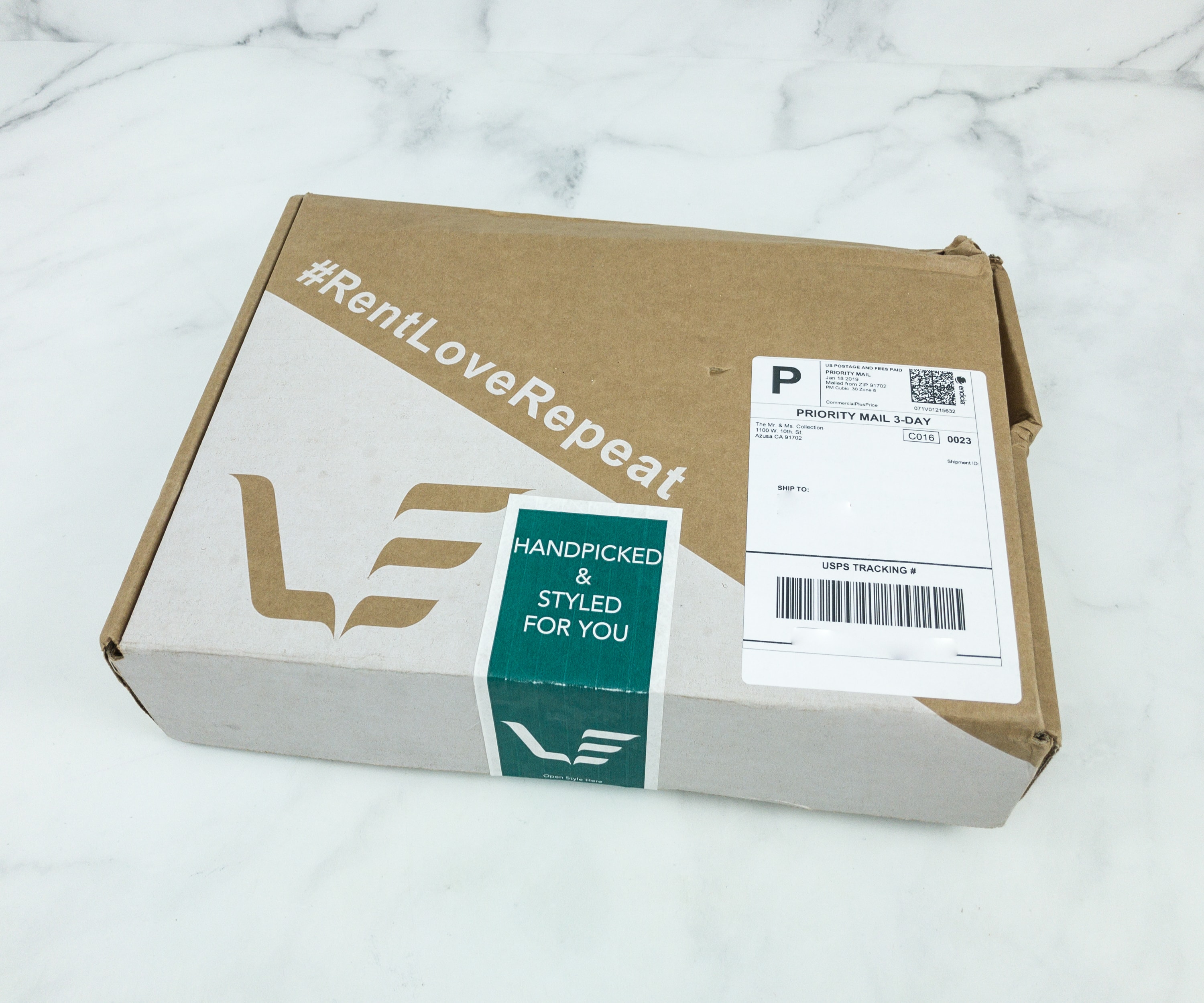 The Ms. Collection is an easy rental service subscription for men and women with an option to buy. They send clothing and accessories customized to your own preference and needs as you fill up their Style profile. It starts at $59 per month. Every box will be a surprise and you can create different looks by mixing and matching. You have the option to buy any clothes you love and return the rest when ready.
This is a review for The Ms. Collection Premium Once a Month plan, which sends 4 items for $69 per month (plus free shipping).
With The Ms. Collection you'll have a chance to try clothes from hundreds of brands, have thousands of styles available and expert stylists who care about making you look your best. Members get discounts up to 50% with free shipping, and returns.
DEAL: Get 20% off your first month! Use coupon code HELLOSTYLE20.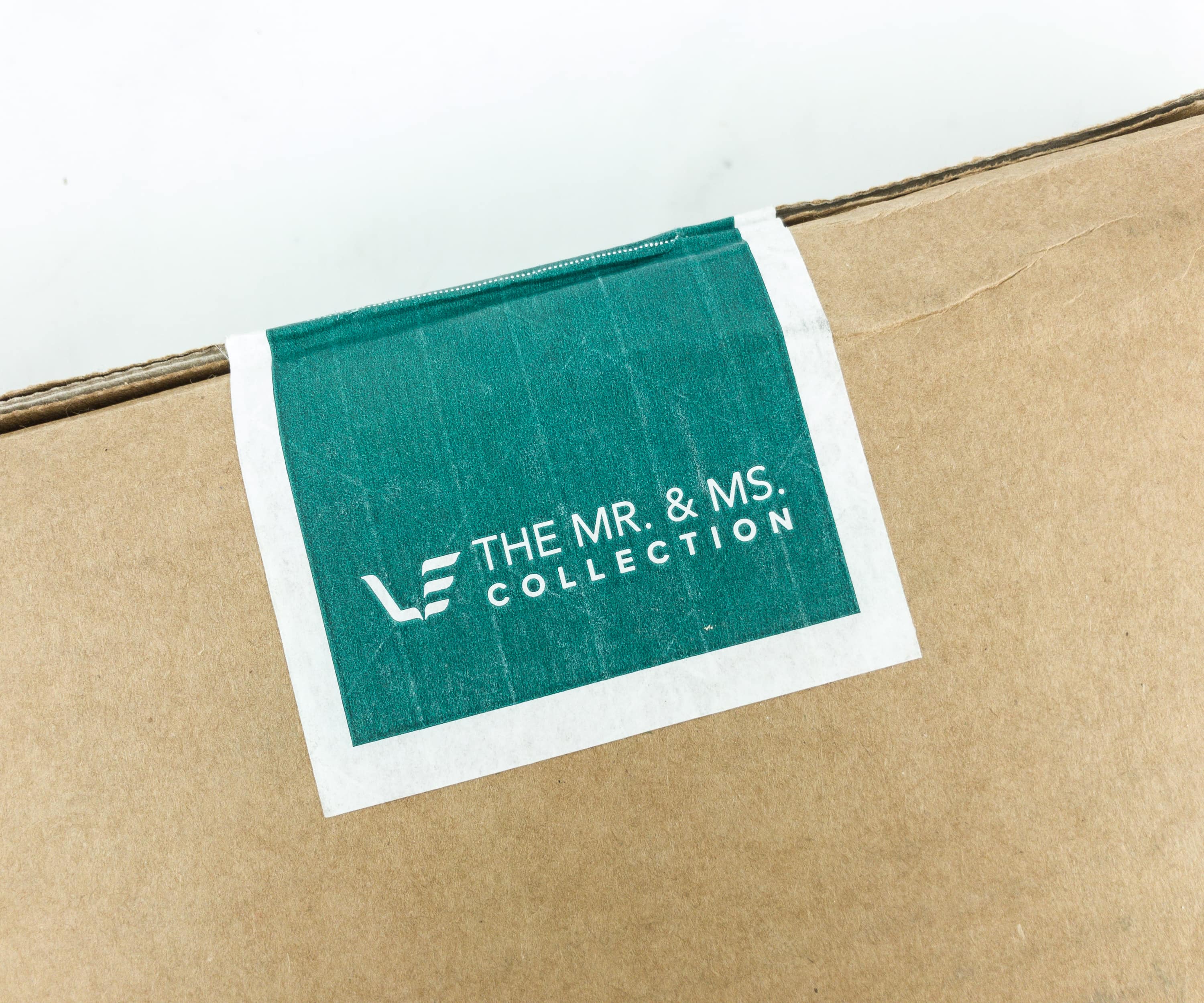 The box is sealed with their sticker logo.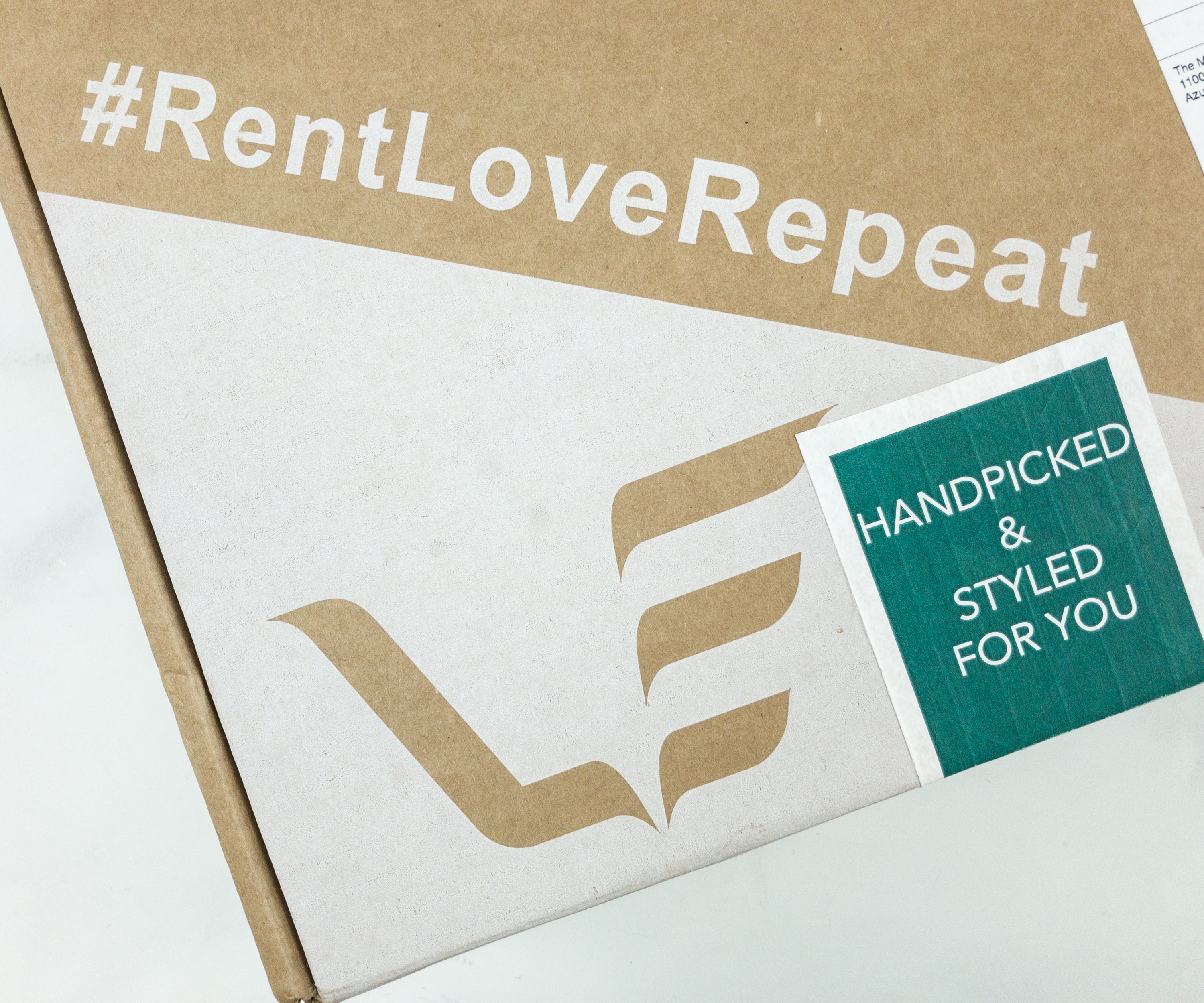 All the clothes are handpicked and styled just for you!
When you sign up, you'll take a super easy quiz, excerpted below. Your stylist picks out 3-4 items depending on your style plan and your selections, but you can give them feedback as time goes on to perfect their picks!
The quiz covers absolutely everything:
Plus, you can set your preferences on accessory categories, too!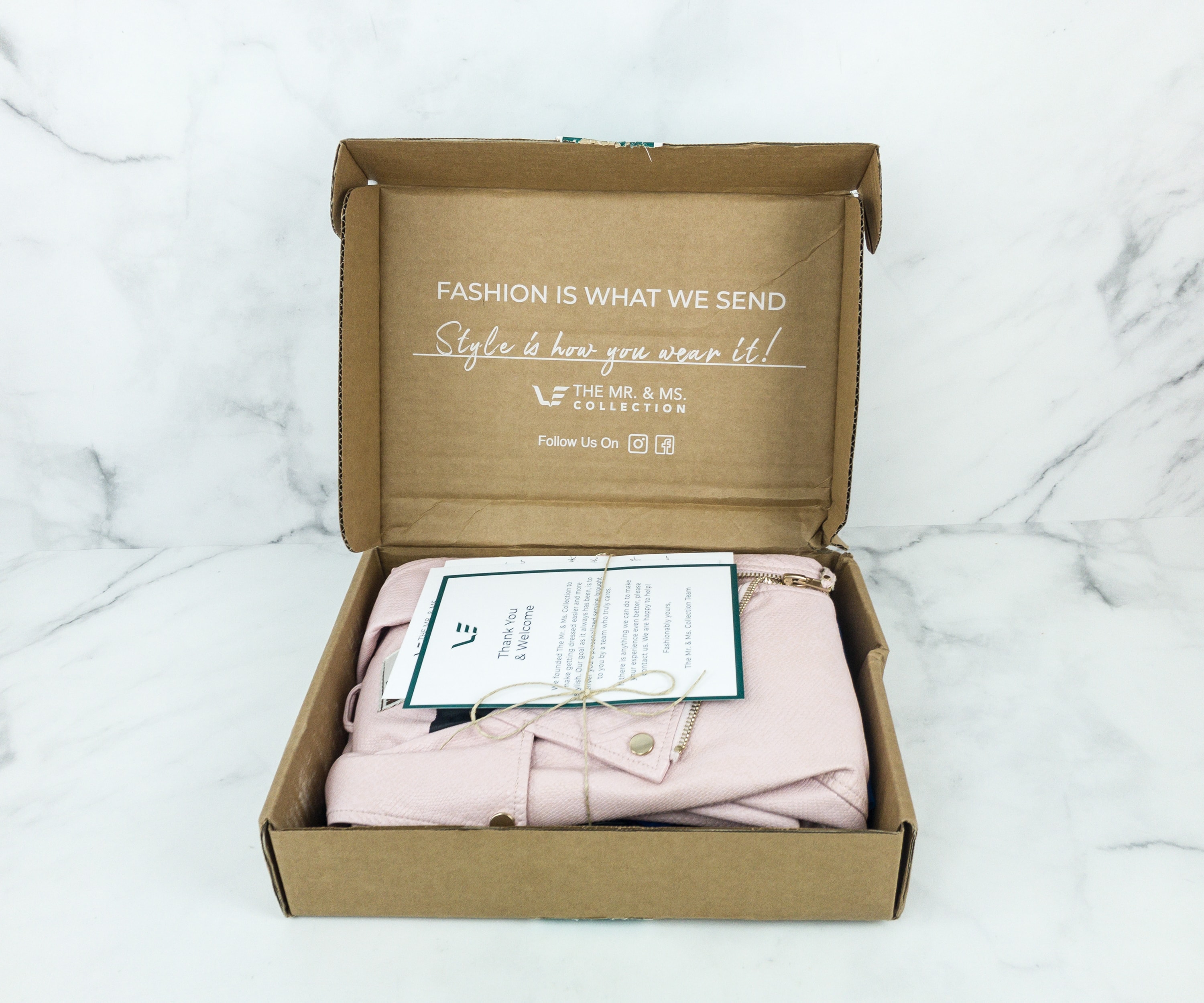 Fashion is what we send, style is how you wear it!
Everything is neatly packed in the box without extra packaging.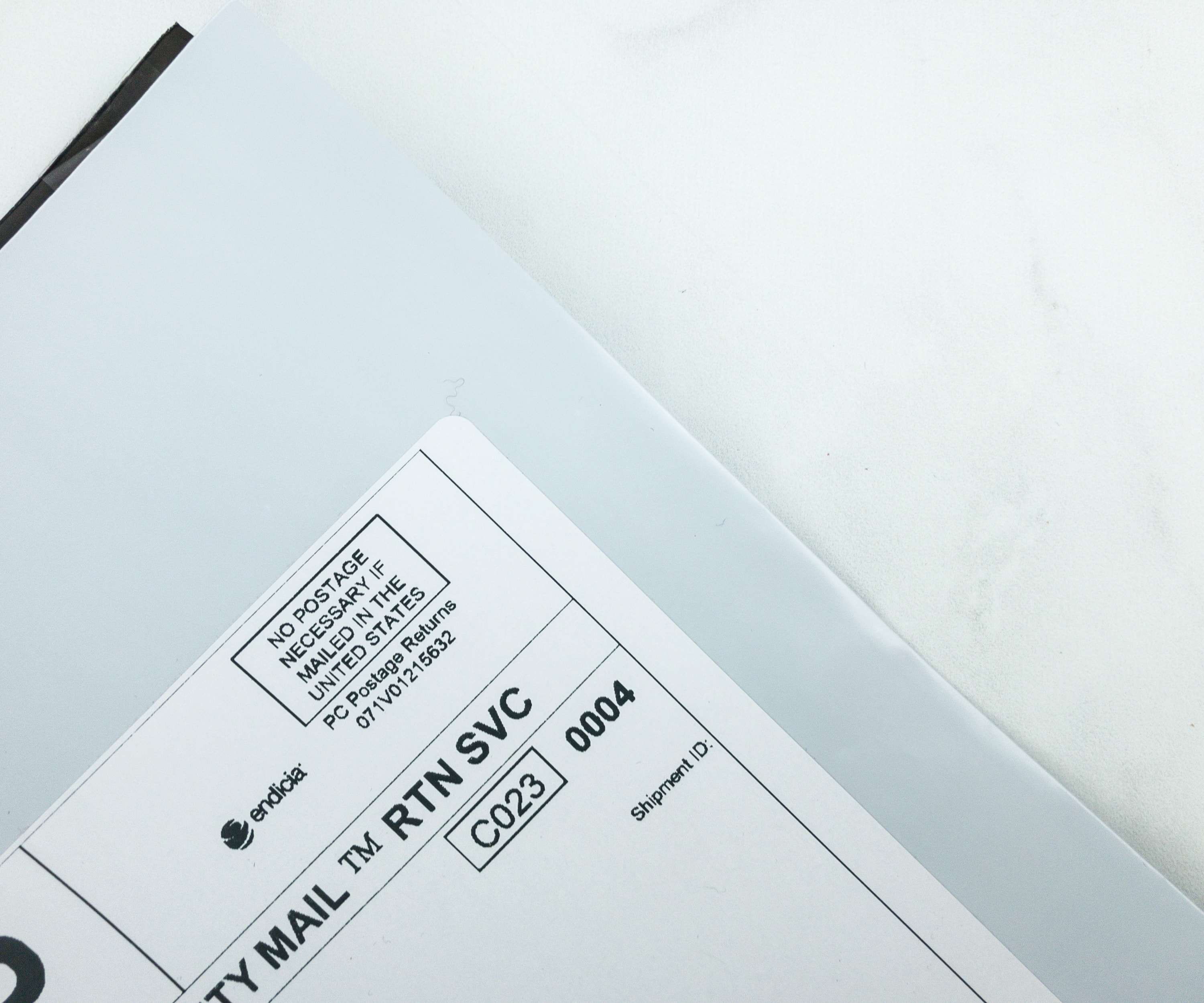 They always include the pre-paid return envelope to send back the clothes once you're done with them. Shipping is free, and so's laundry – you just send them back after you're done! Yay free laundry!
They are sharing their daily mantra with us! Rent, love, and repeat!

The subscription greets us with a welcome card.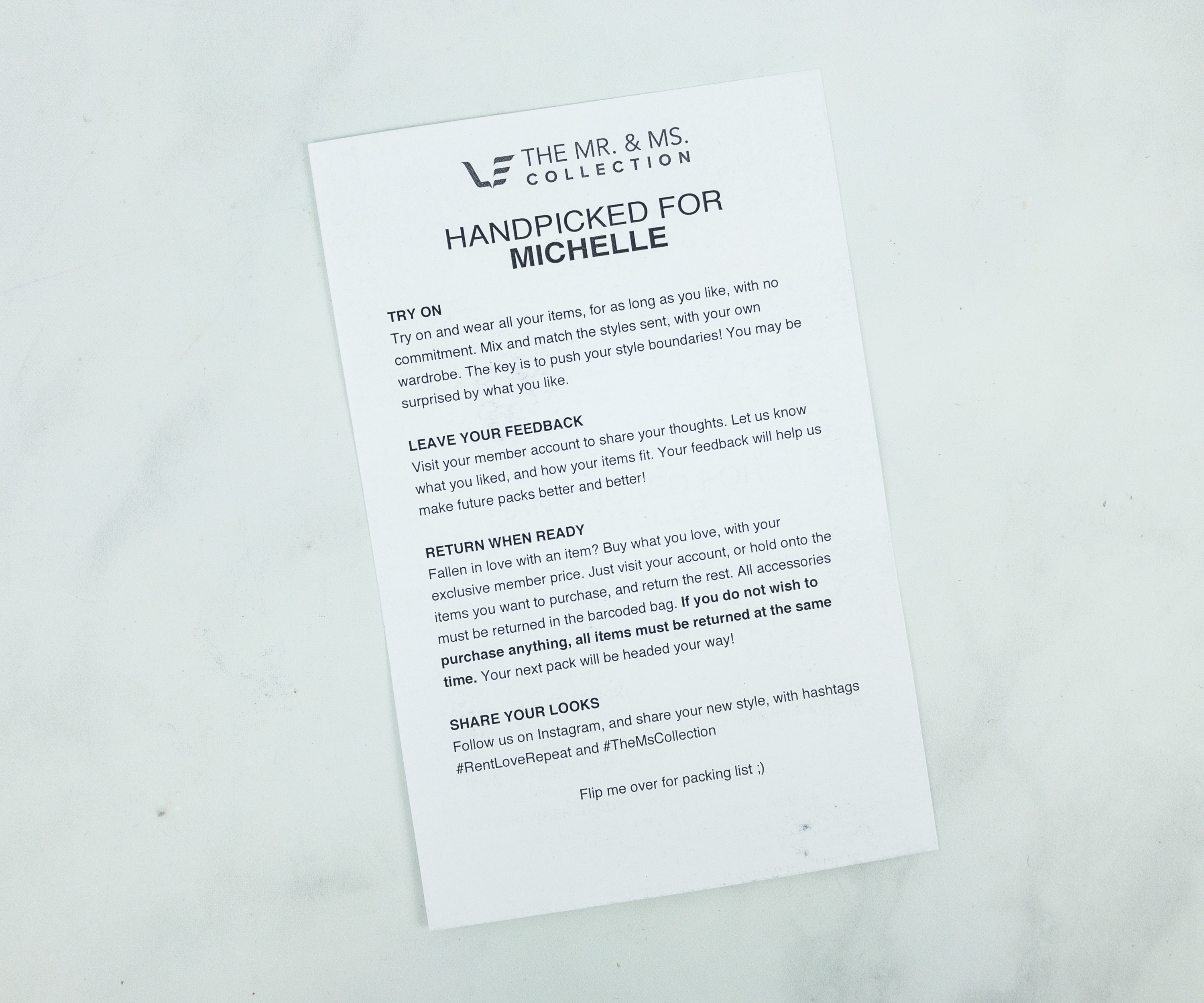 They value customer service and customer feedback. I love that we can be able to wear the clothes as long as we want and return them with the pre-paid barcoded bag when we're ready. Because there is no time constraint, we can push the limits of the possibilities of creating new ensembles.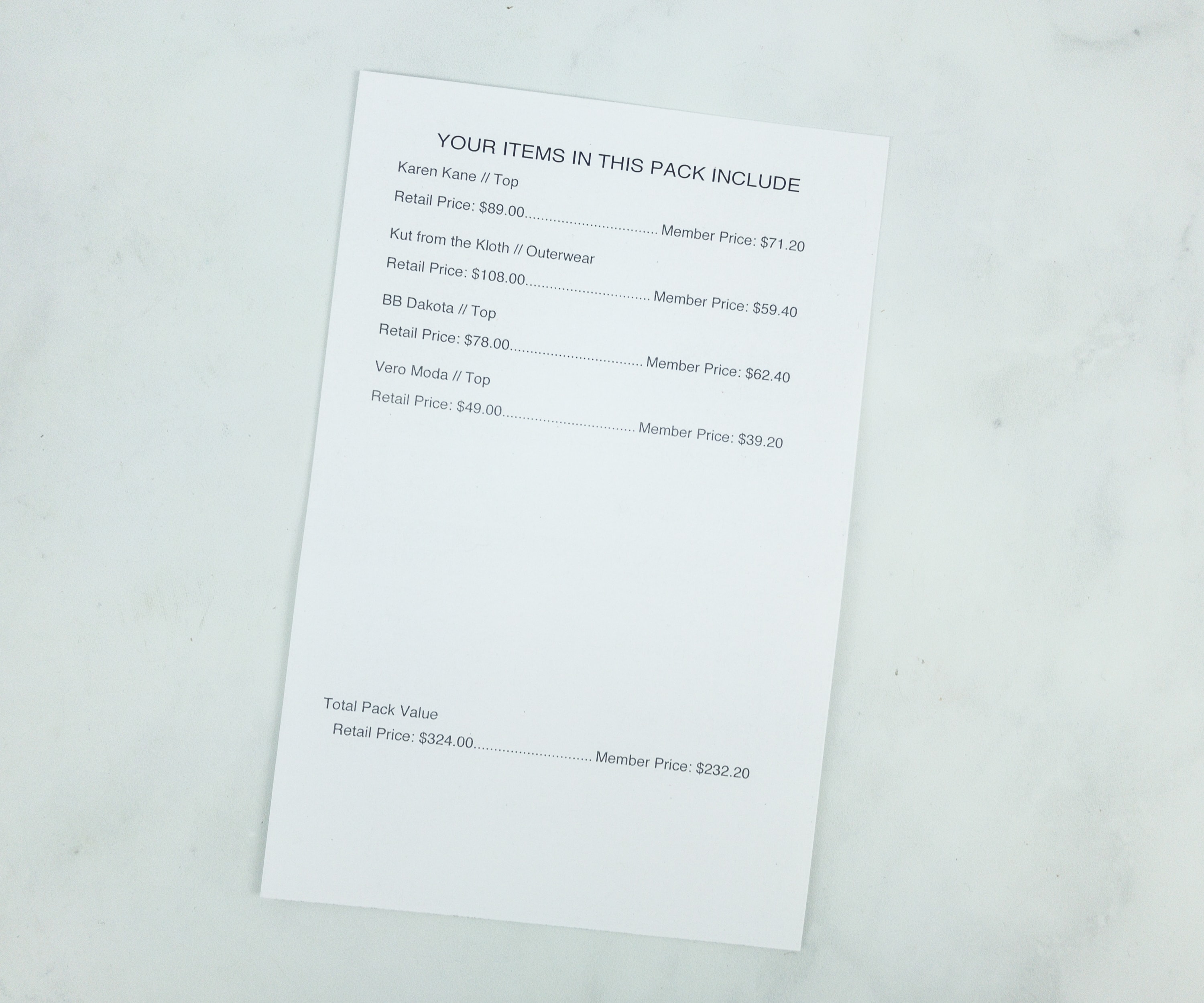 We have 4 items in the pack with a retail price of $324 but because I'm a member I can get them for $232.20 if ever I decide to keep them all.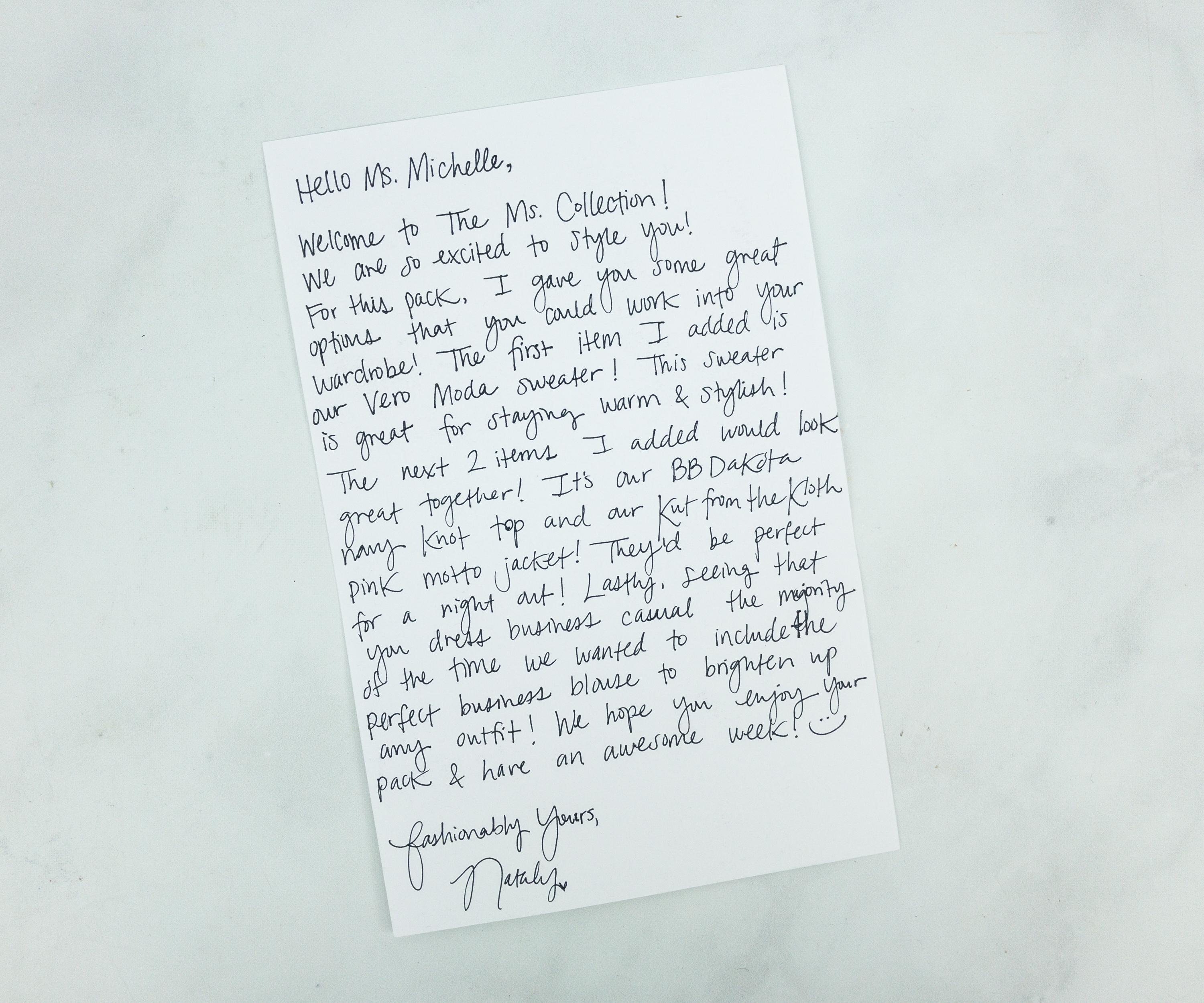 They sent a personal letter about the clothes they picked for me.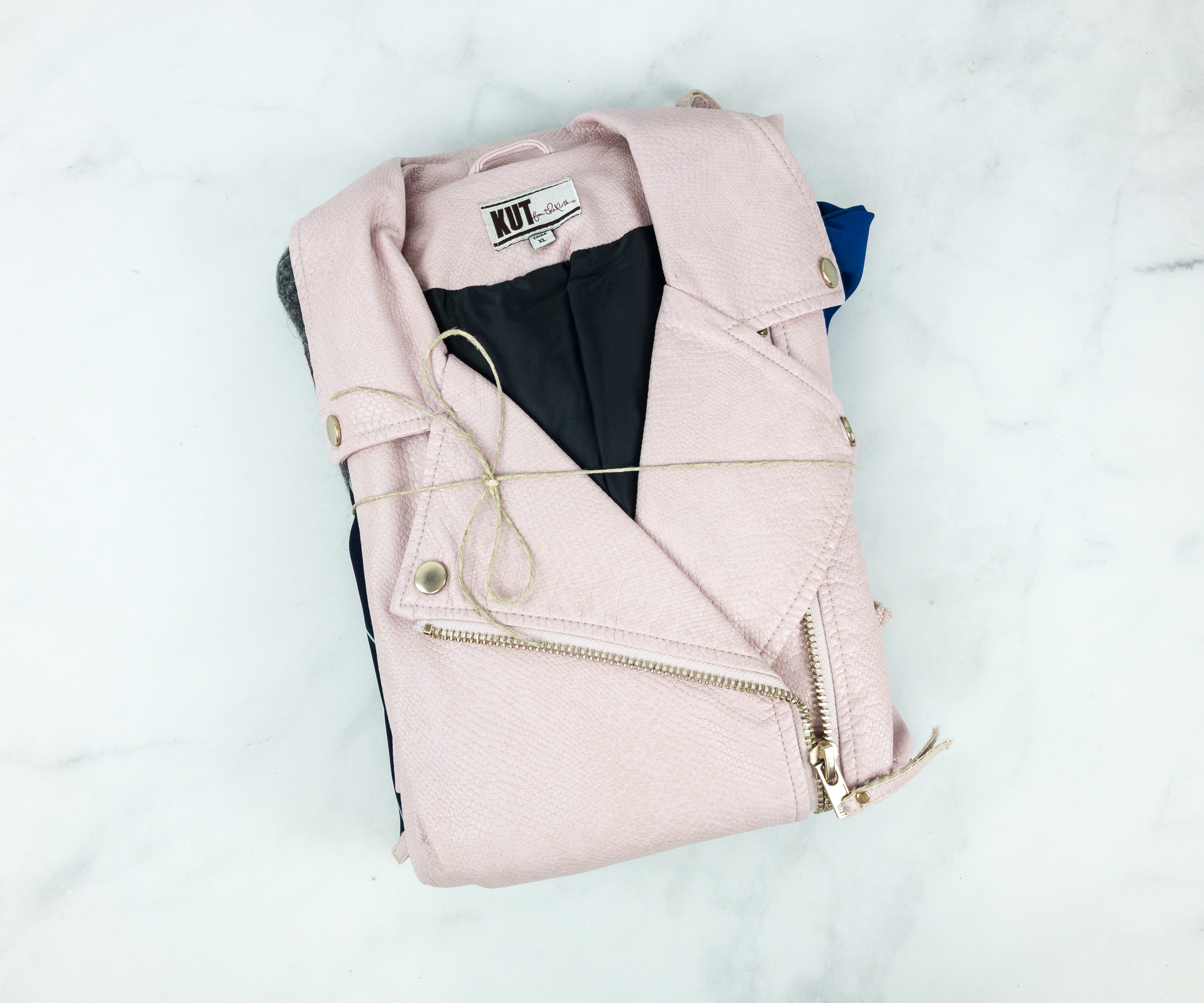 They are all neatly folded and tied with a drawstring.

Everything in my box!
Verno Moda Top (Non-Member $49; Member $39.20) I love the color blocking detail because it makes the sweater modern. It has a regular fit and the fabric is soft and warm, perfect for the cold weather. It can be machine washed. This was really a perfect pick for me, because I just moved from Florida to the middle of winter and had nothing to wear!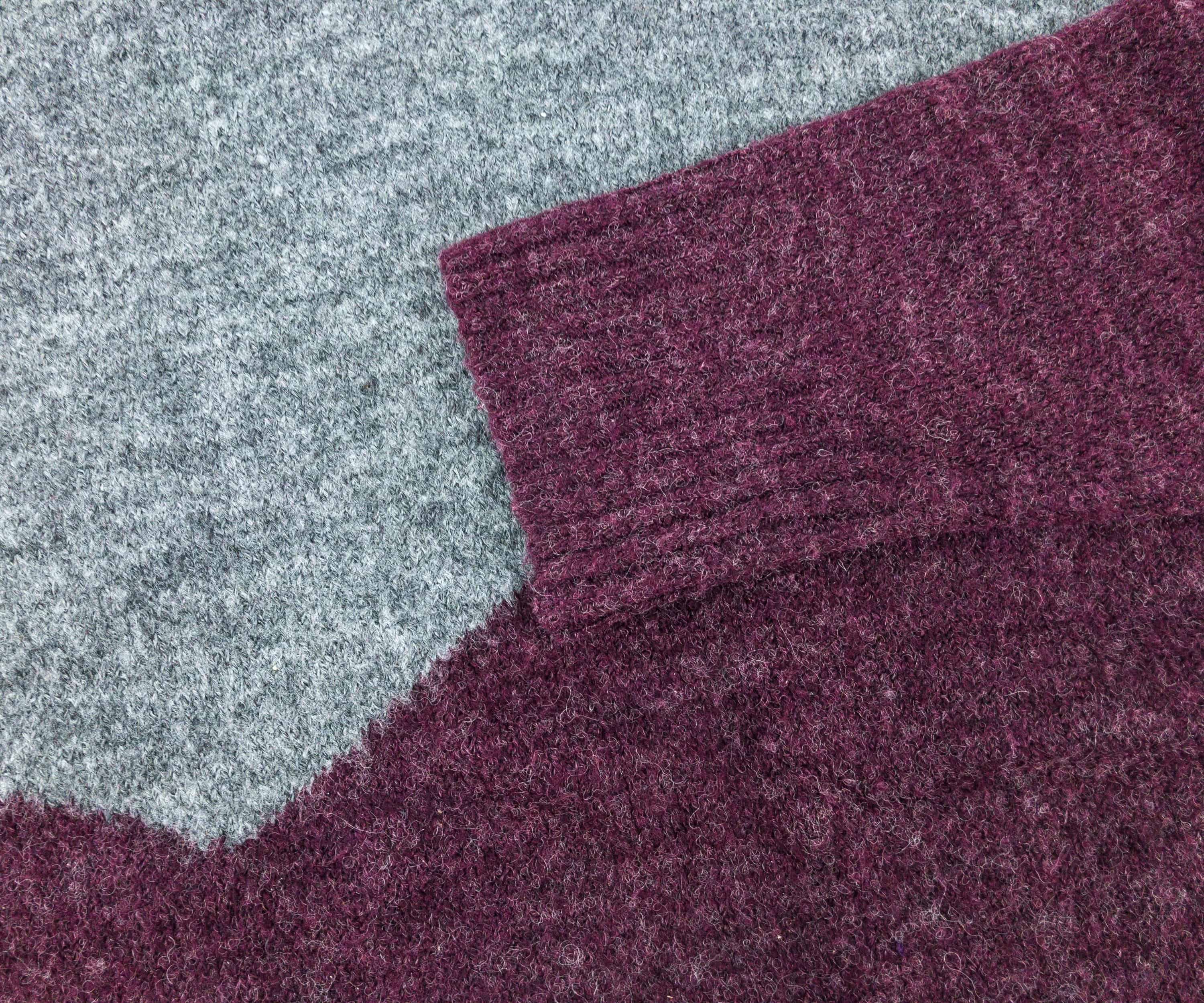 It is made of 56% acrylic, 23% nylon, 12% wool, 5% alpaca, and 4% elastane.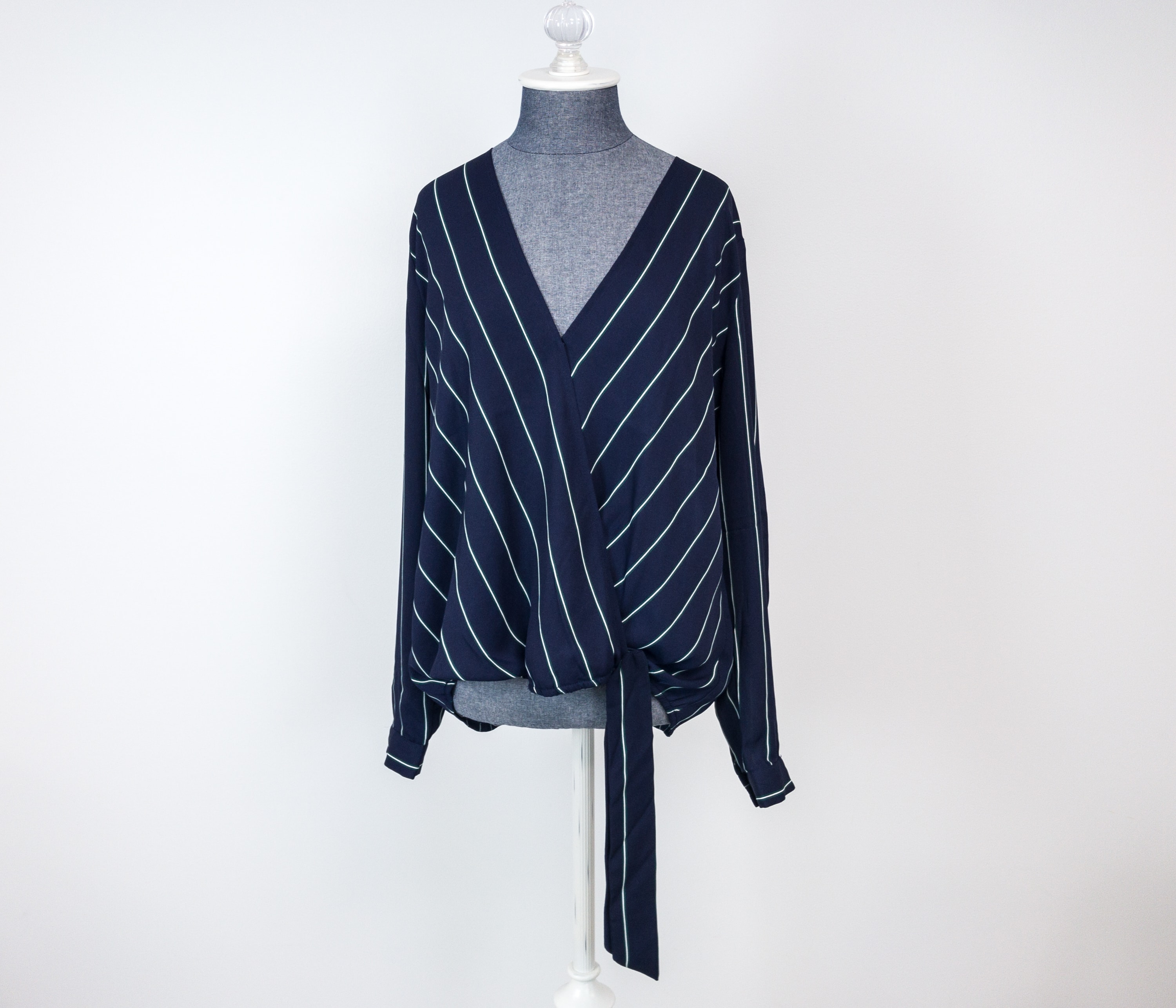 BB Dakota Top (Non-Member $78; Member $62.40) I love the dark blue color of the long-sleeved top, in contrast with the white and green stripes that almost create a neon effect. The crepon fabric feels soft and comfortable. It is recommended to hand wash this separately because there's a possibility that the color can transfer.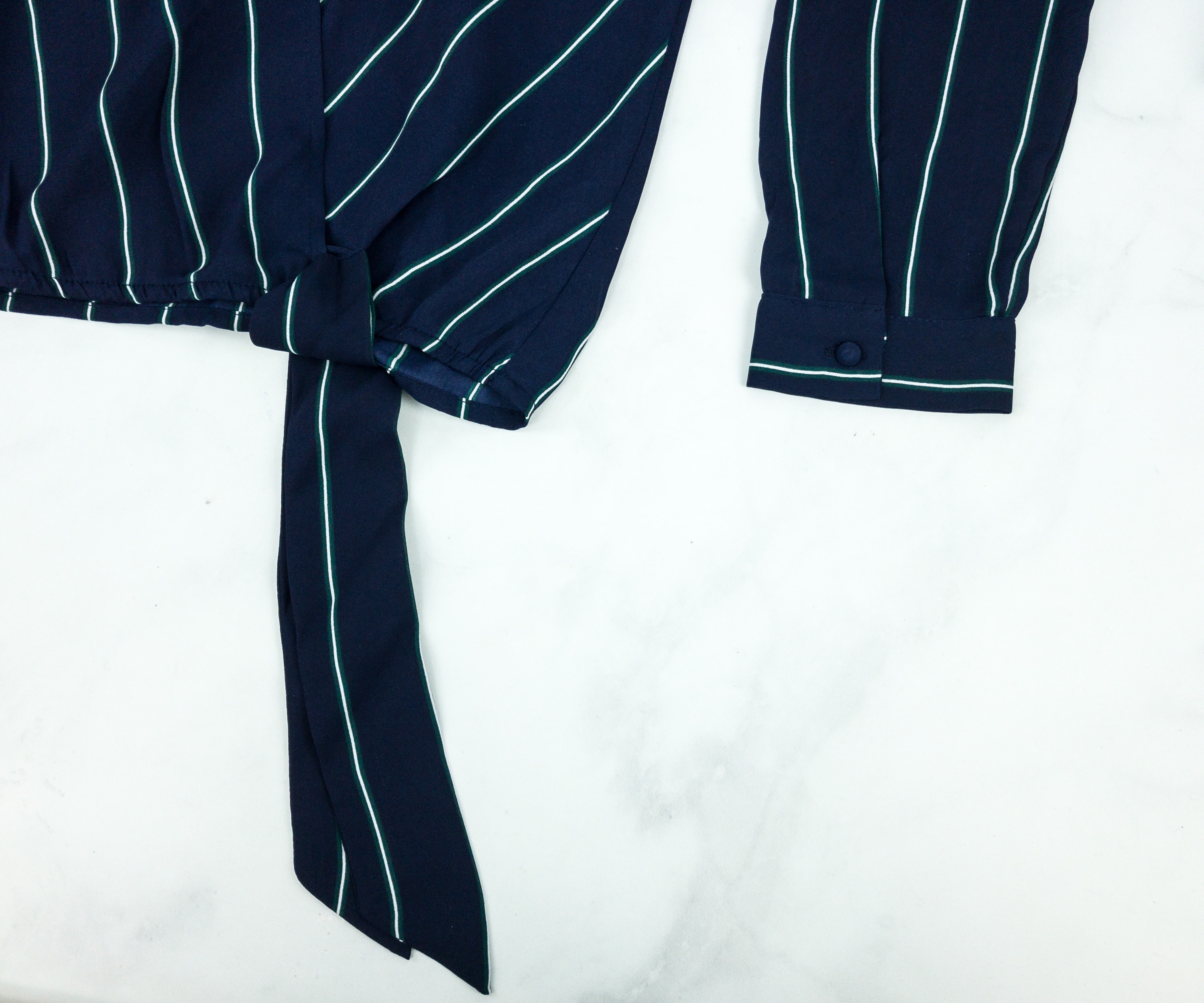 The tie hem detail is the most notable for me. Nataly, the stylist, said that this blouse can be paired with the pink jacket as it offers a hip and youthful vibe. Tie the hem and make a perfect ribbon for a feminine business casual look.
Karen Kane Top (Non-Member $89; Member $71.20) It's a v-neck top in blue, with a loose and comfortable fit.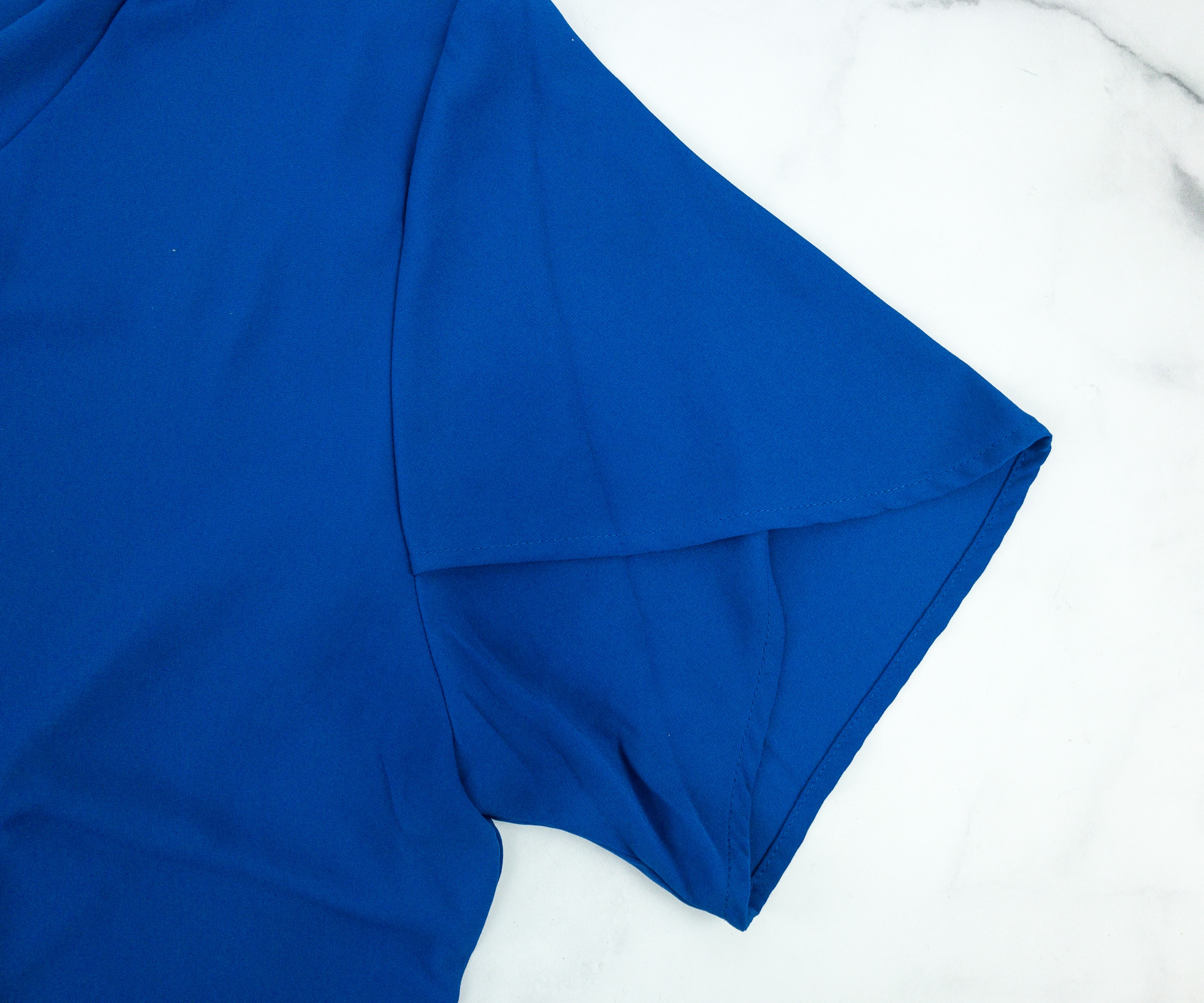 The key detail for this top is the intersecting fabric on the sleeves and on the hemline that adds a playful charm and tulip detail to this flowy top.

It's easy to wear and the accessorizing possibilities are endless!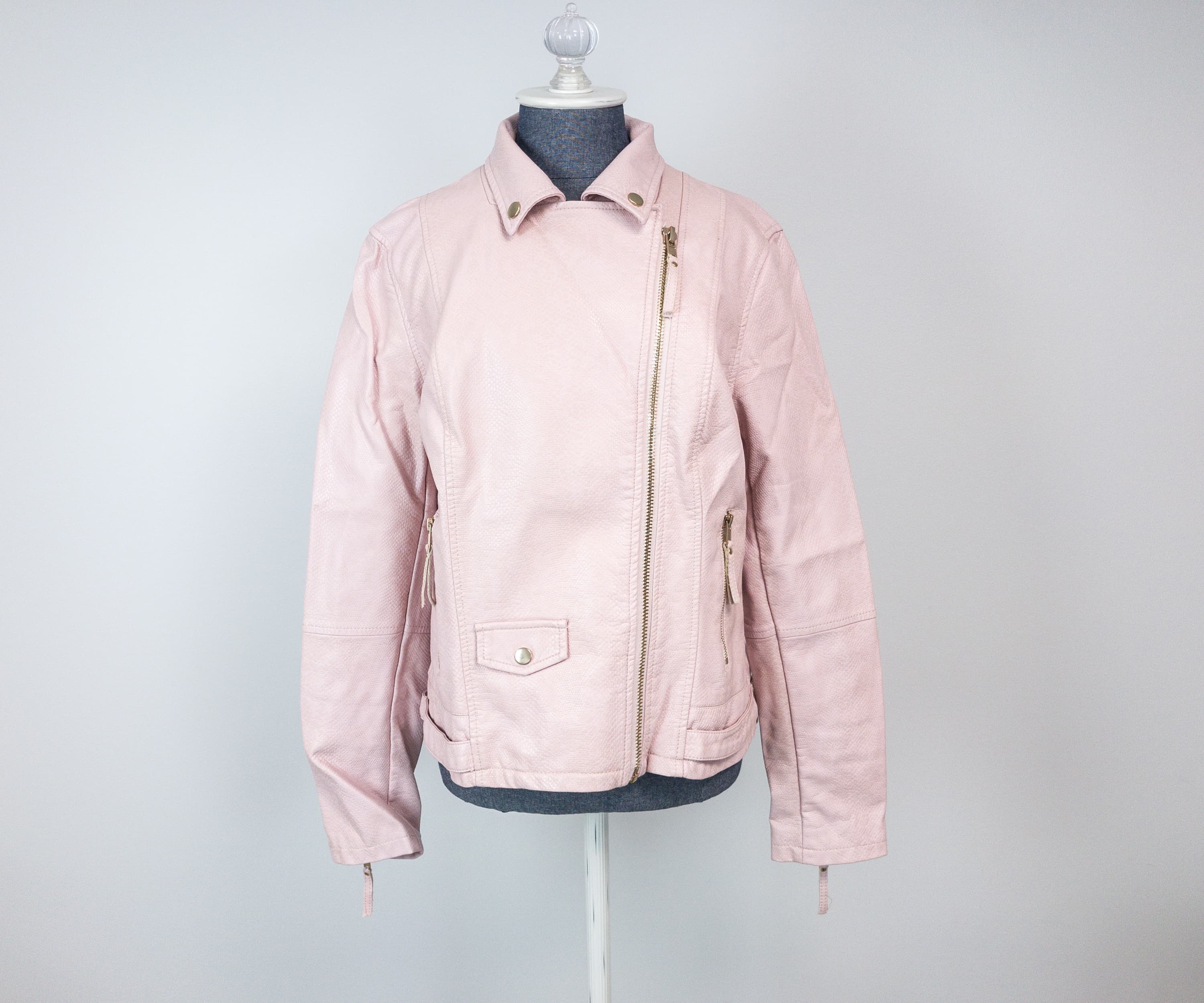 Kut From The Kloth Top (Non-Member $108; Member $59.40) I love that you can fully zip the jacket up if it gets too cold so it's not just a decorative design.
You can lower the zipper and expose some flaps to make it more fashionable.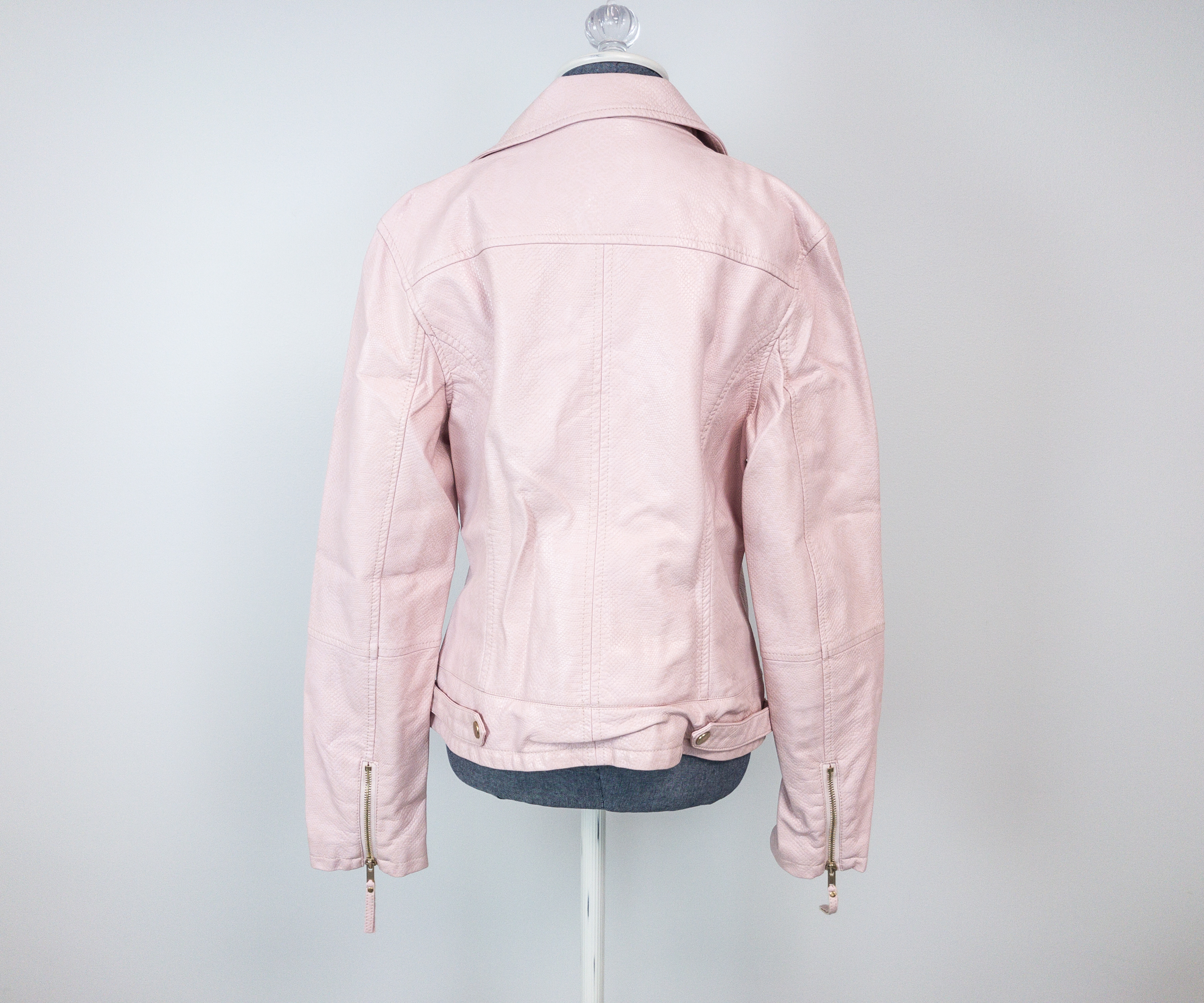 It has zipper details at the back of the sleeves and then I love that the back is contoured and shape hugging and shows off my booty. ?

There's a faux pocket in front and a real one with the zipper closure on the other side. It's convenient for securing important items.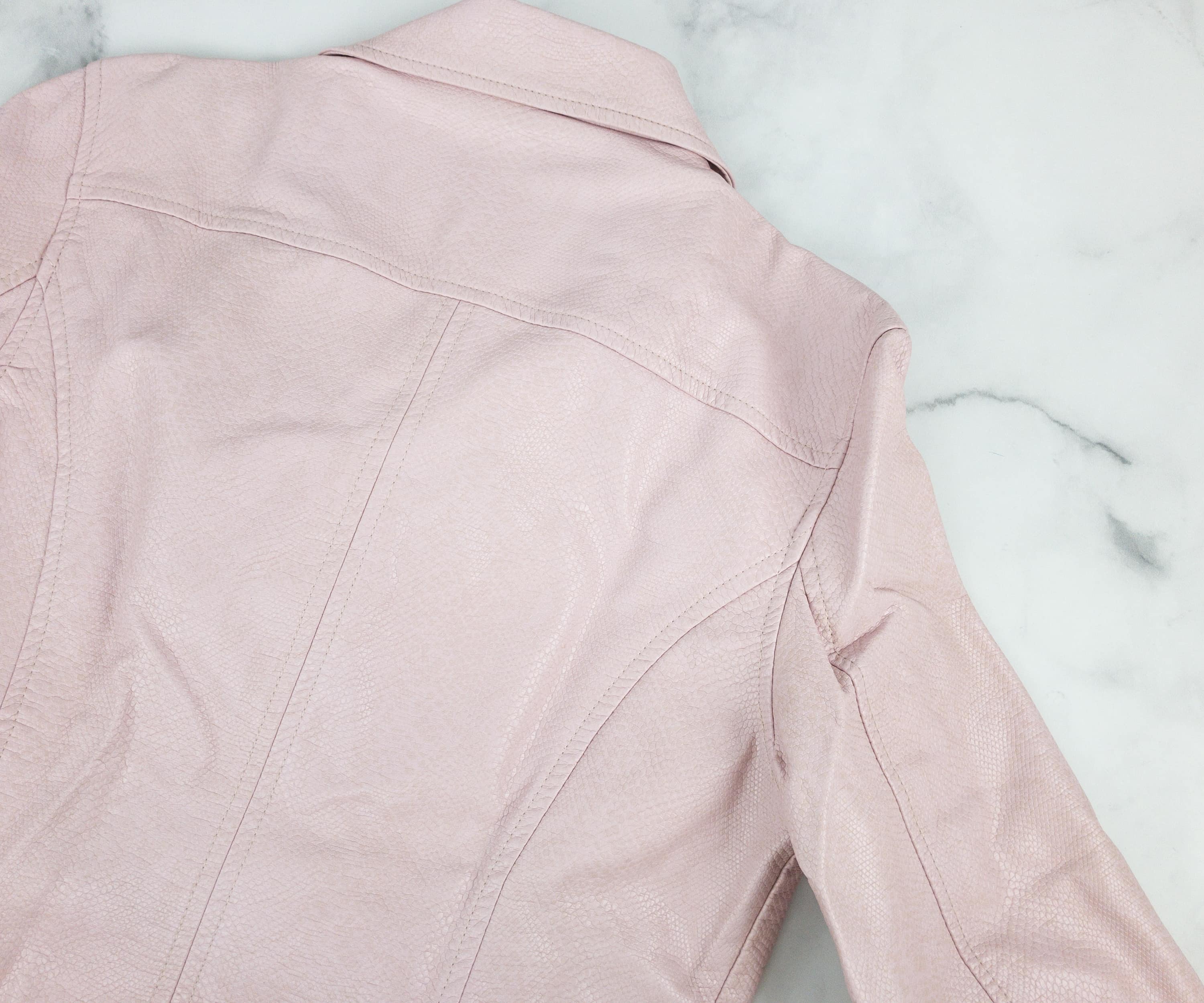 I love the color of this jacket, perfect for the month of love! It can be paired with a lot of tops too, especially nice basic whites, grays, and other neutrals. The design is hip and chic and there are also a lot of accessorizing possibilities.
So far so good! Having 2 tops, 1 sweater, and an awesome jacket chosen by an expert is a pretty good deal! There's not much pressure on the subscription rules as you can wear the clothes and return them whenever you want. You can buy some or all of them for a discounted price. Return all items at once, unless you wish to purchase something. Any items left out are considered items you want to buy. And the next box will be sent just as planned to surprise me again with clothes from different brands. You can be full control over what you wear and how you wear it. I especially love the pink jacket because of the zipper closure that transforms its appearance and makes others think you're wearing another one. For the tops, I've seen and bought clothes with that kind of style before but I still like the pieces because they can be go-to essentials for casual or business casual wear. The sweater is a shoo-in for this weather and the fabric can be a bit hard to manage but it does offer warmth and fashion at the same time. They offer curation for men too. I'm excited about the next box!
What do you think of this month's box?