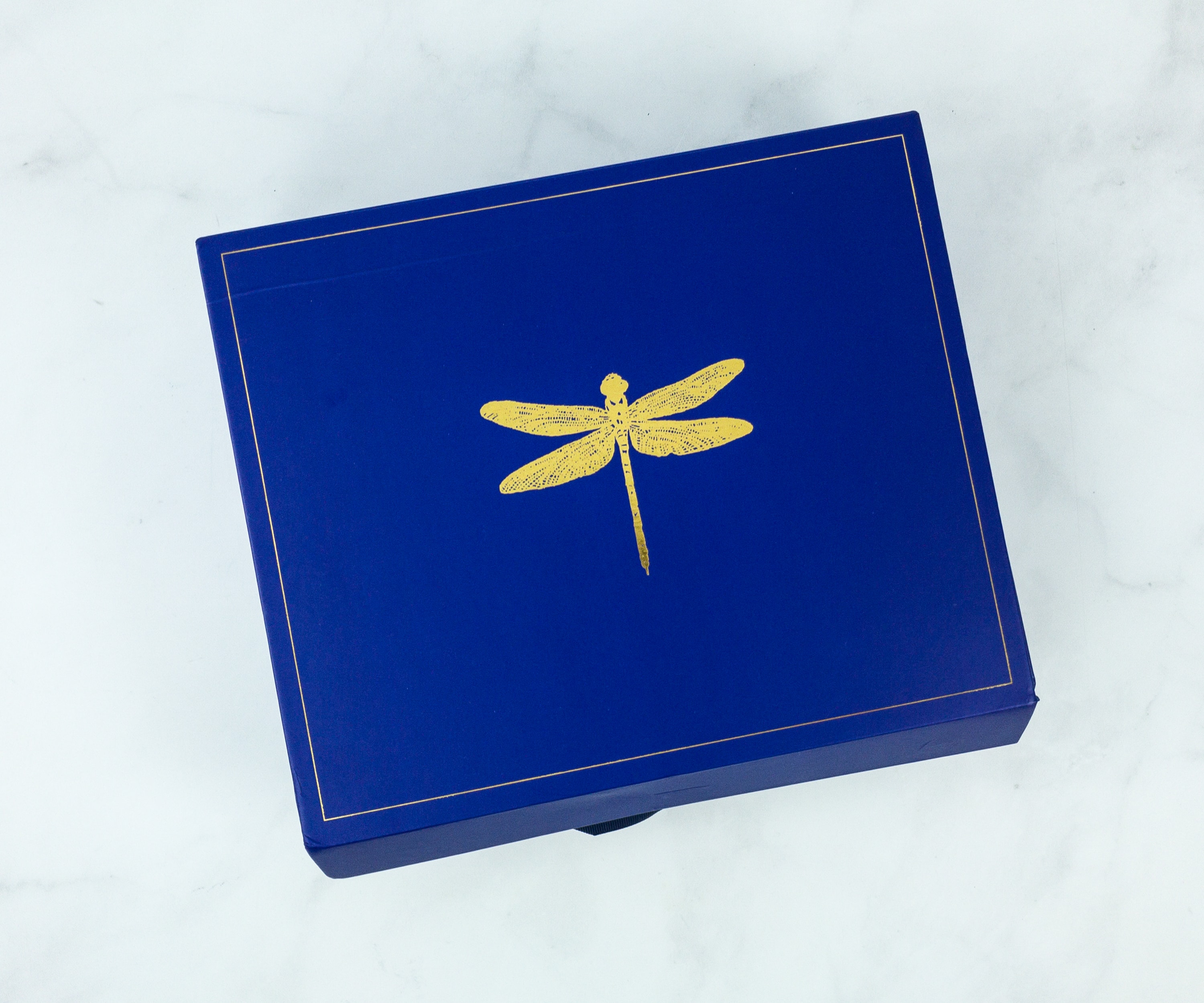 Sugarbash is a quarterly lifestyle subscription box for women that features full-size products. The box is $75 per quarter. JourneeBox by Keviastyle has taken over subscriptions from Sugarbash. This was the final Sugarbash box. There have been multiple Kevia items in Sugarbash, so subscribers would already be familiar with this brand.
JourneeBox by Kevia is a quarterly subscription box full of ethically-made, sustainable luxury goods. Expect jewelry, accessories, beauty, and home items in this box! It's $54.99 per quarter, down to $49.99 per quarter on a pre-paid annual subscription.
DEAL: Get $10 off your first JourneeBox! Use the coupon code startjournee to grab the deal!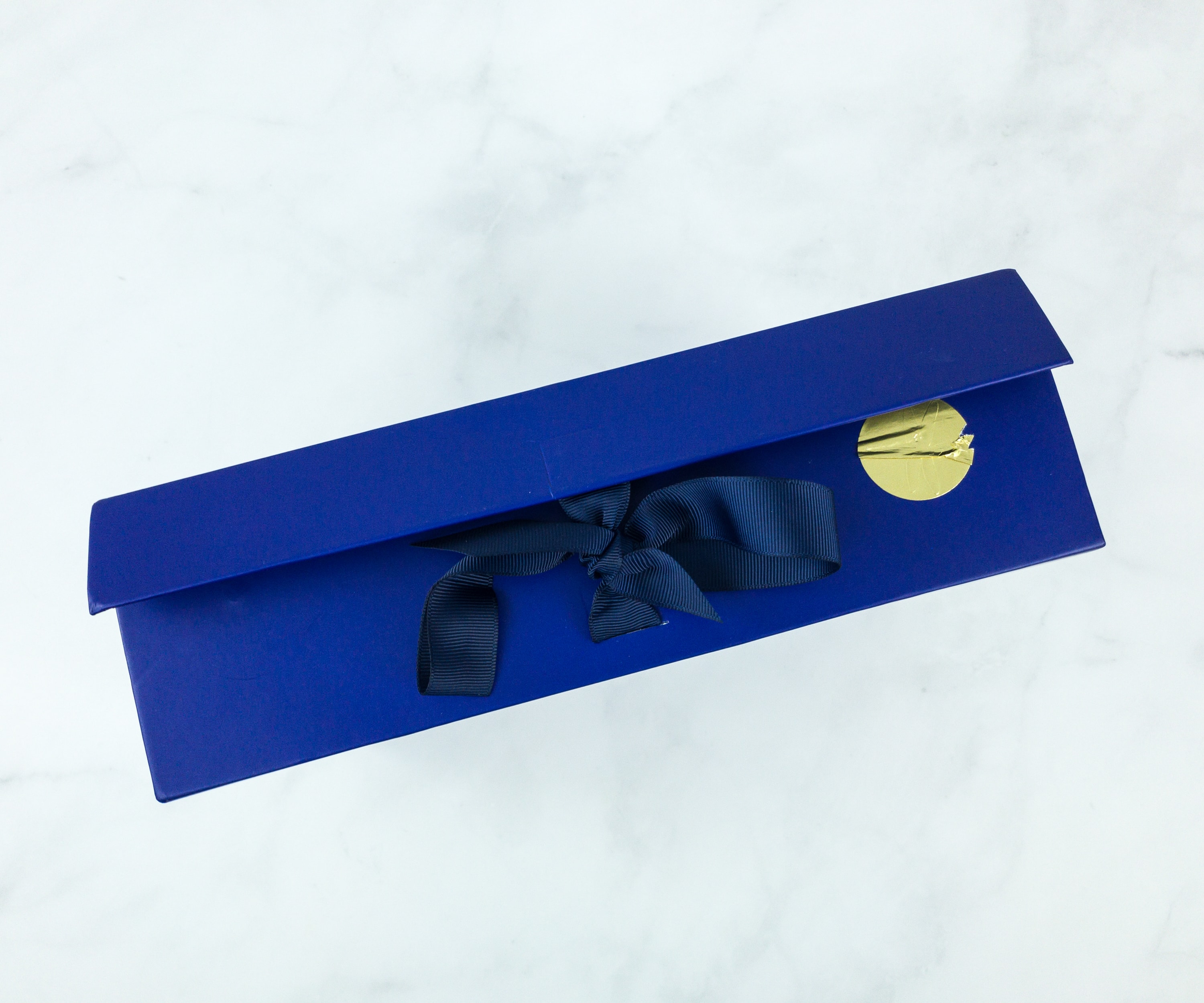 The box is sealed with a ribbon. It makes me feel I'm opening a gift!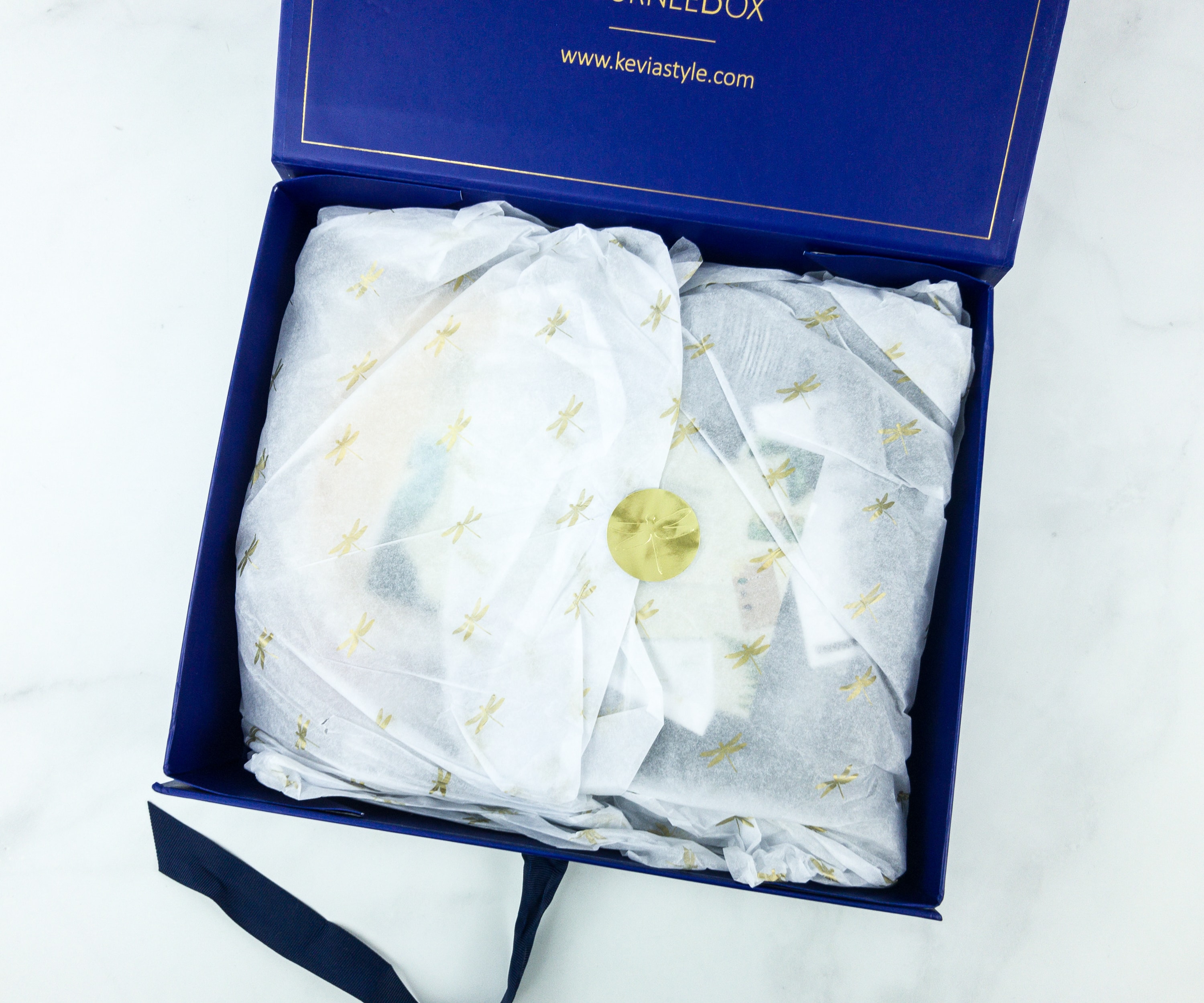 It is sealed with white tissue paper and a gold sticker.
The Winter box is quite full! I am so excited!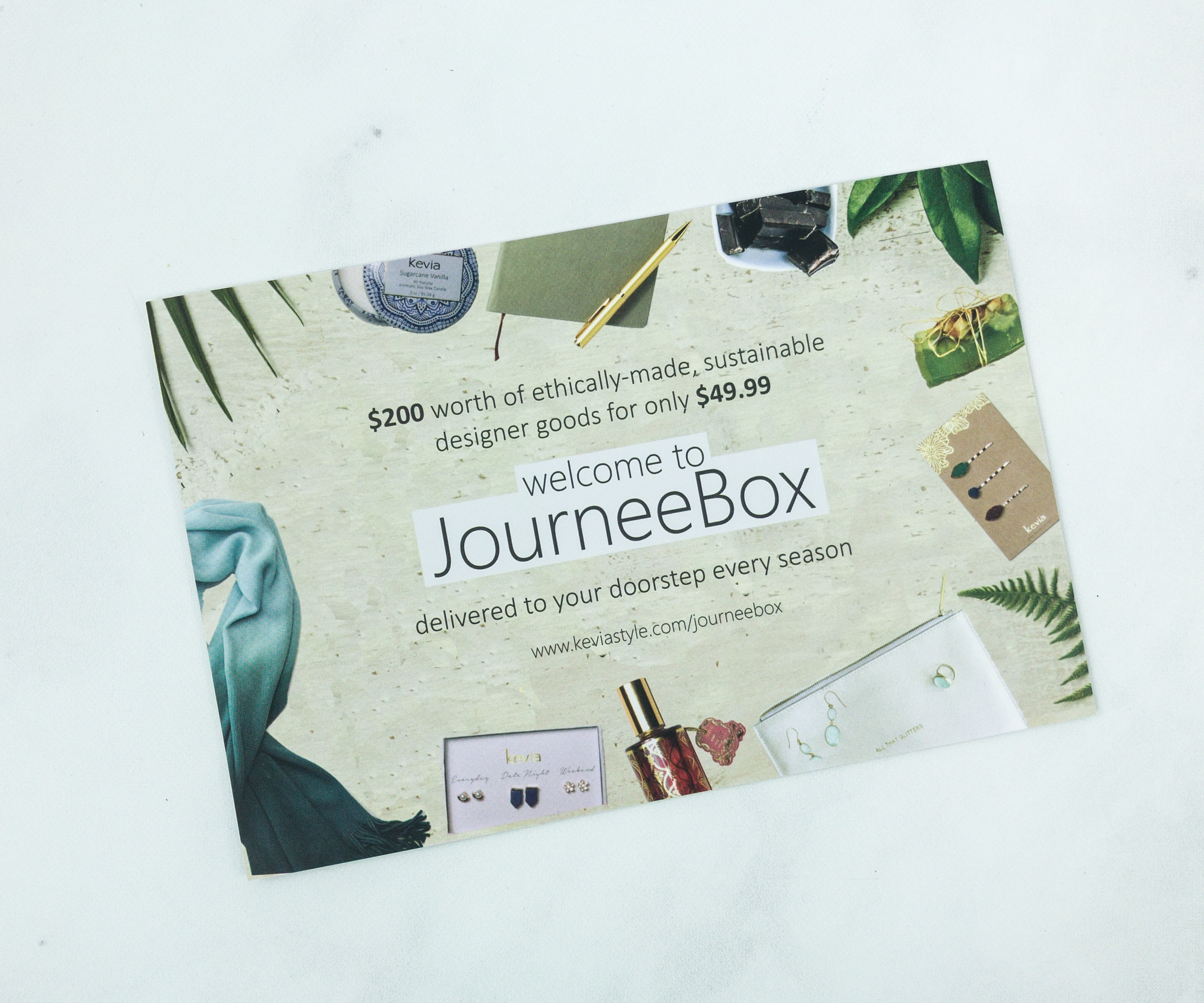 The box included a promotional card.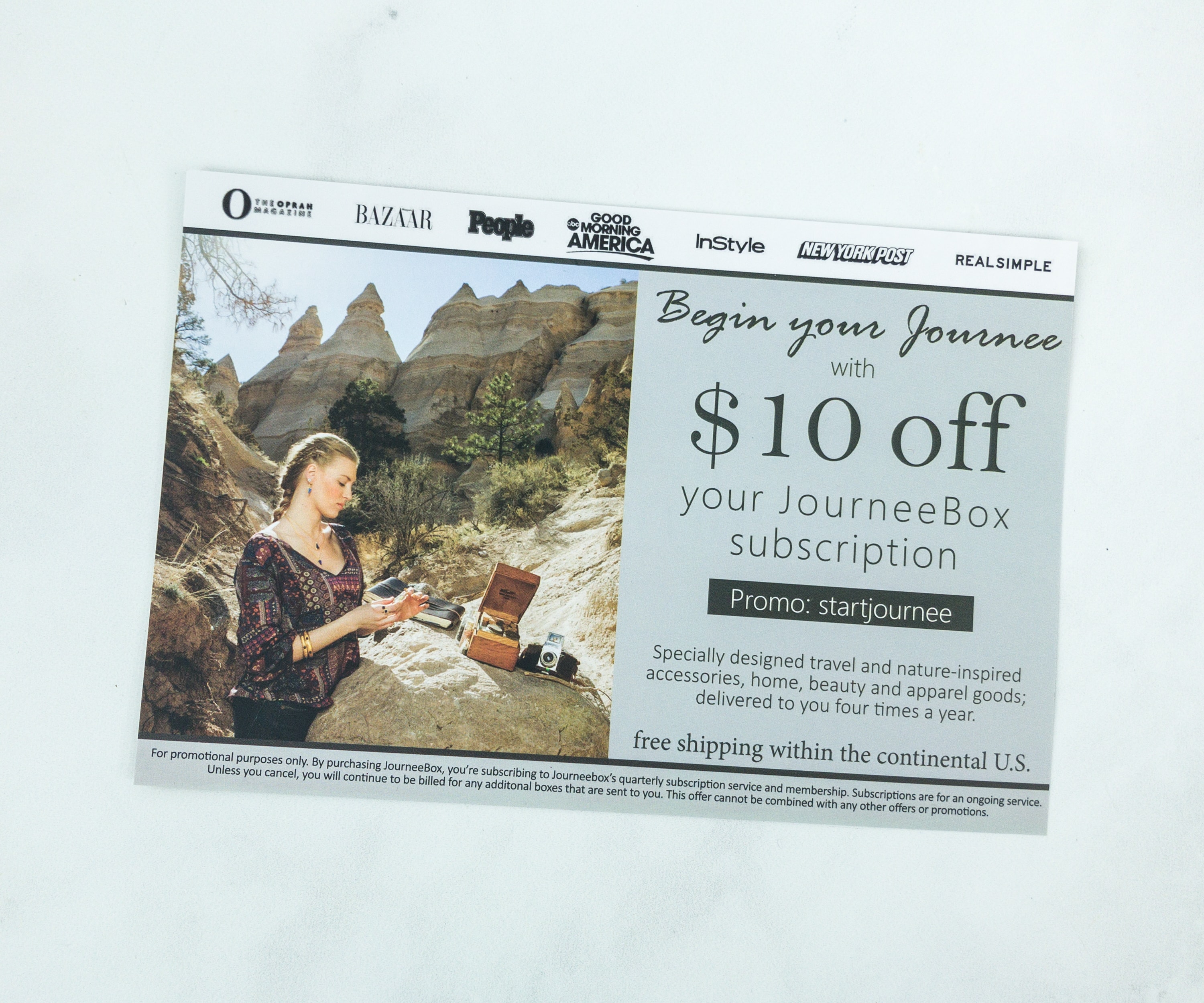 It includes a coupon code for JourneeBox.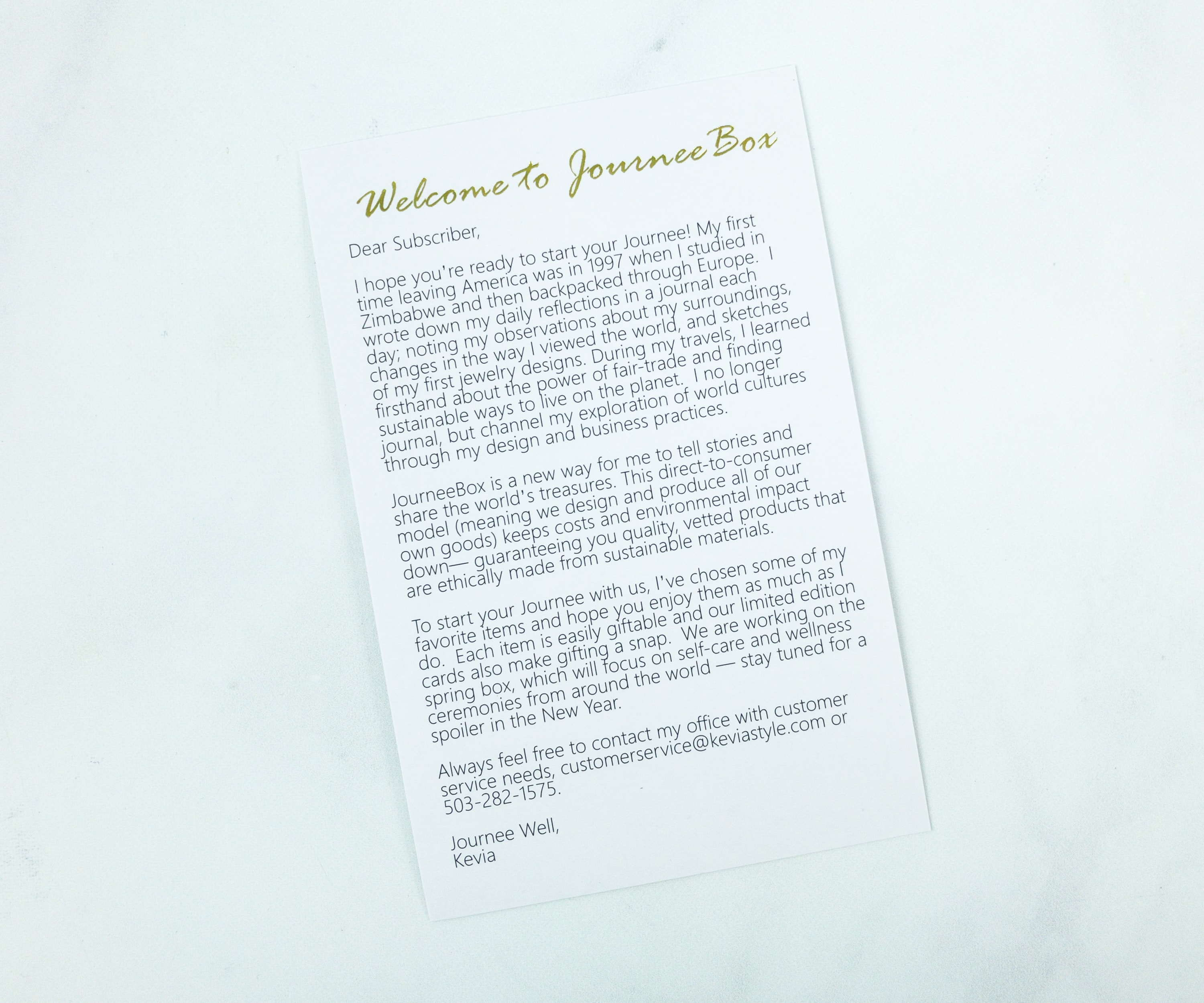 This letter describes us the origins of JourneeBox and how it would help us in our daily lives. They guarantee fair-trade and quality products made from sustainable materials.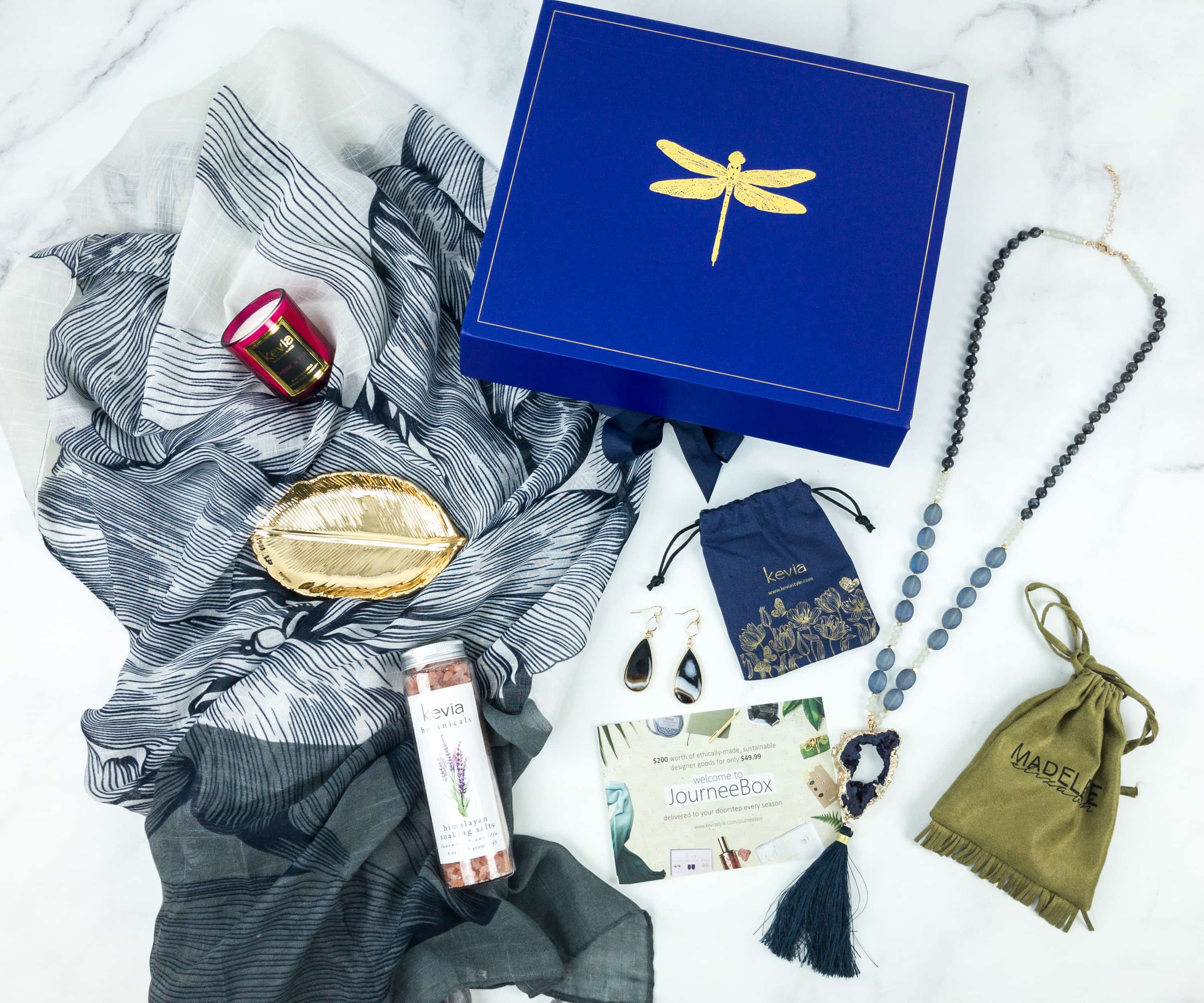 Everything in my Winter box!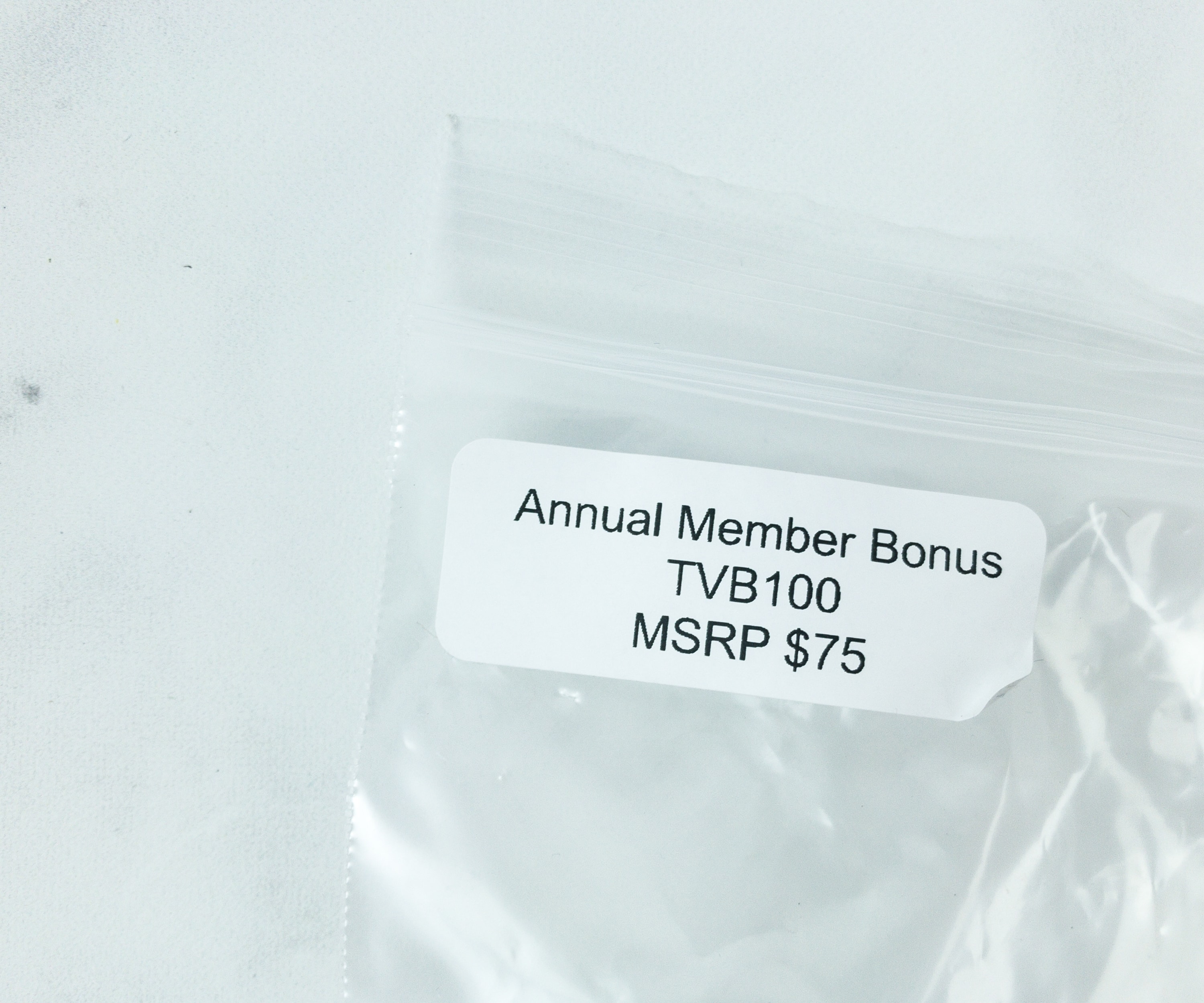 I'm an annual member and they gave me a bracelet as a bonus. This is not a regular item in the box.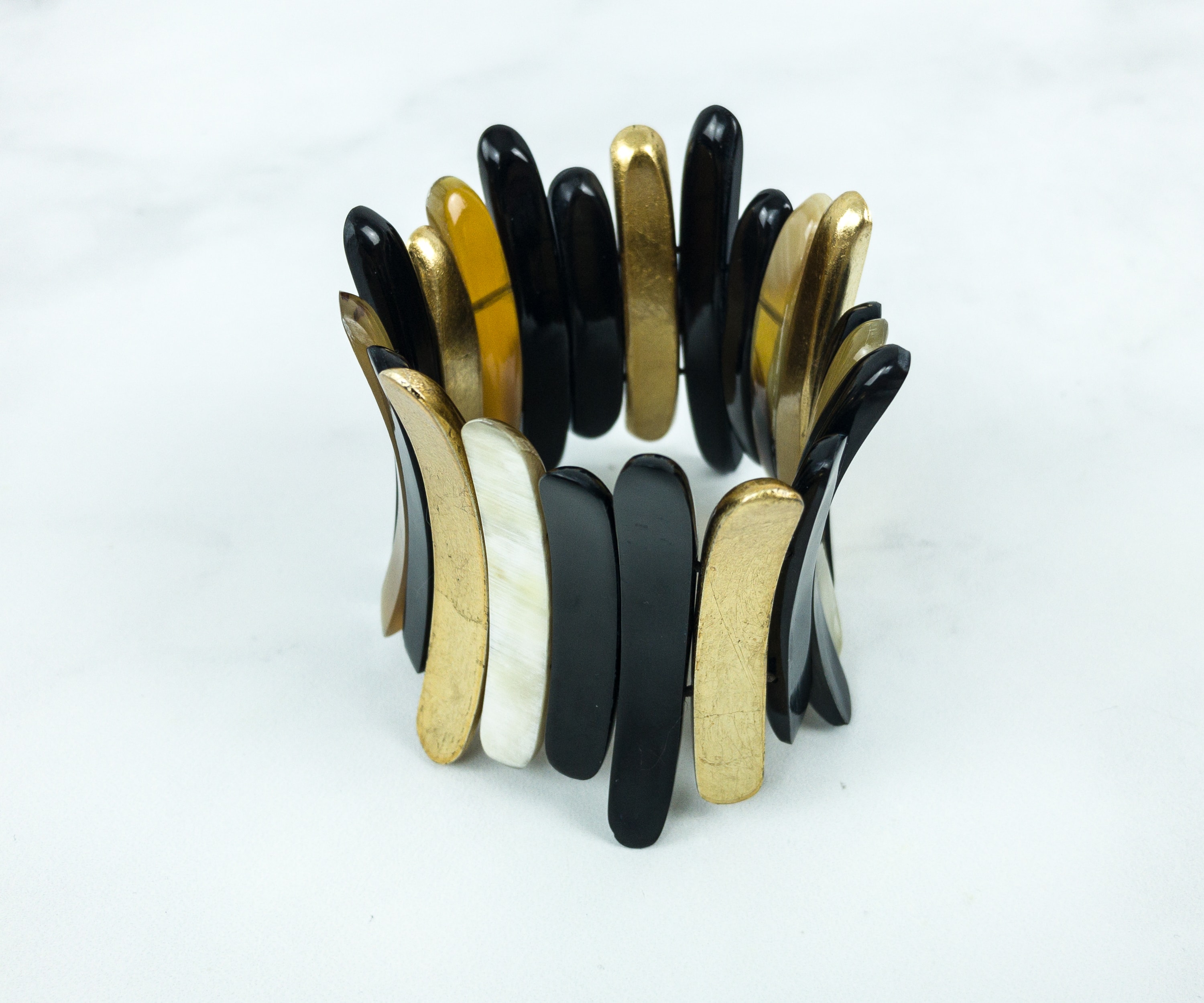 Kevia Style Hornstick Lacquer Bracelet ($75) For a person who loves accessorizing, this is a perfect stretch bracelet. You can't miss this as it is big enough to cover the wrist and has a bold and unique design. It has 18k gold lacquered elements for a more bohemian look.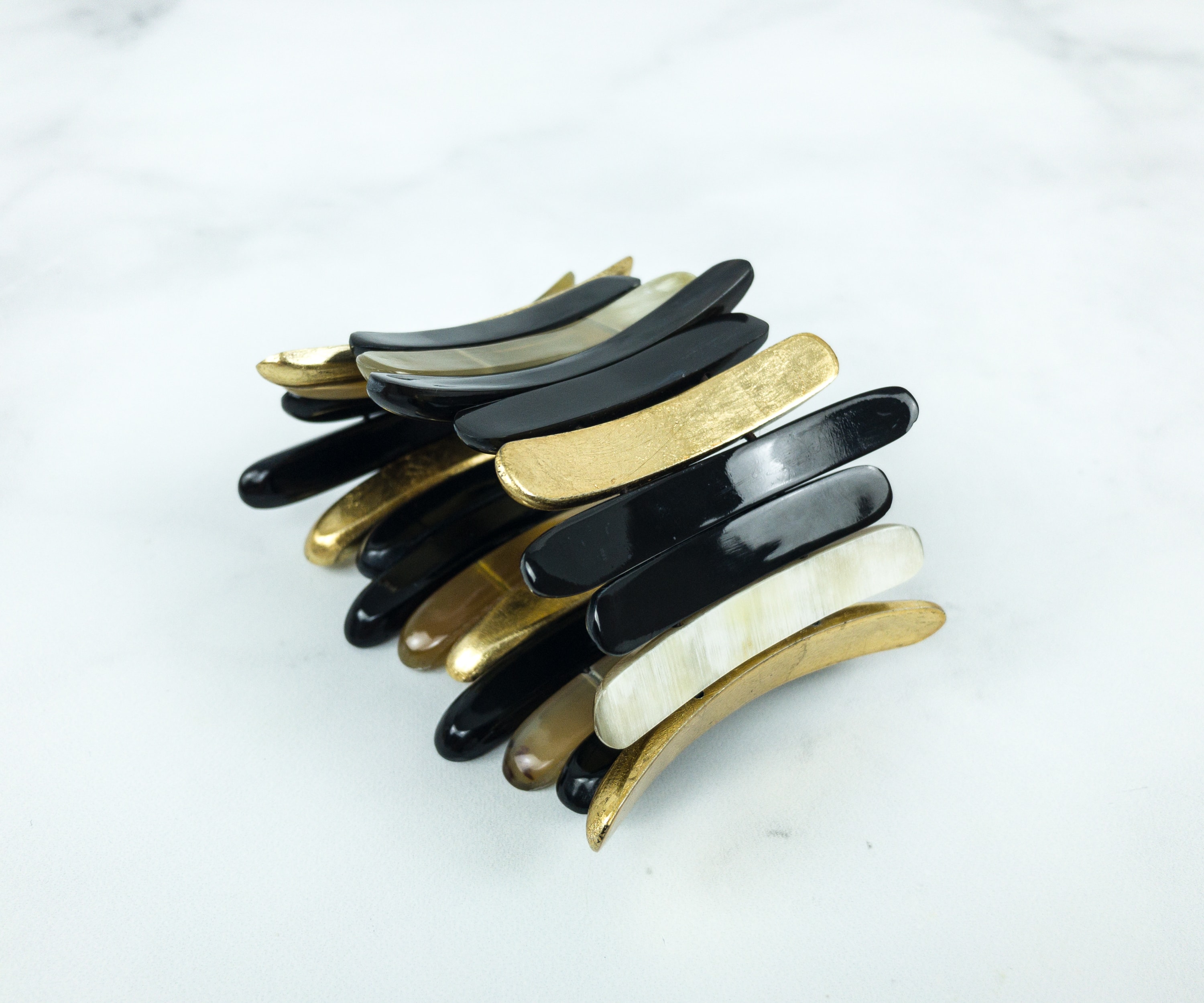 Made from genuine water buffalo horn, this nickel-free bracelet can make as a statement piece or can complement with any outfit whether going to a formal occasion or a casual get-together.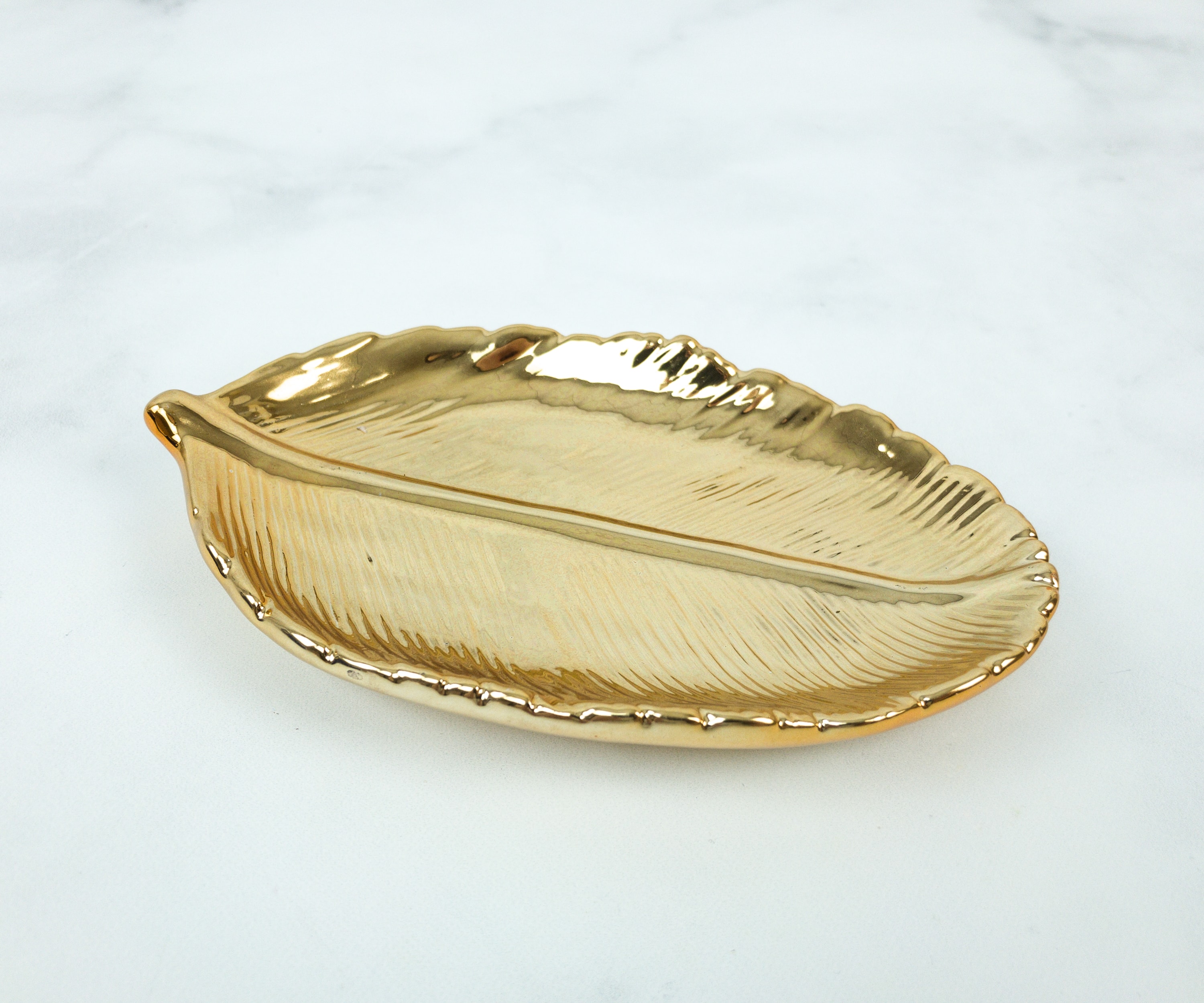 Golden Leaf Tray ($20) Gold is always striking and very elegant. This gold leaf tray is giving me luxurious vibes that anything besides it looks sophisticated too. It can be very good for decorative purposes or you can use this in your vanity kit or you can place your trinkets so that you won't lose your jewelry again.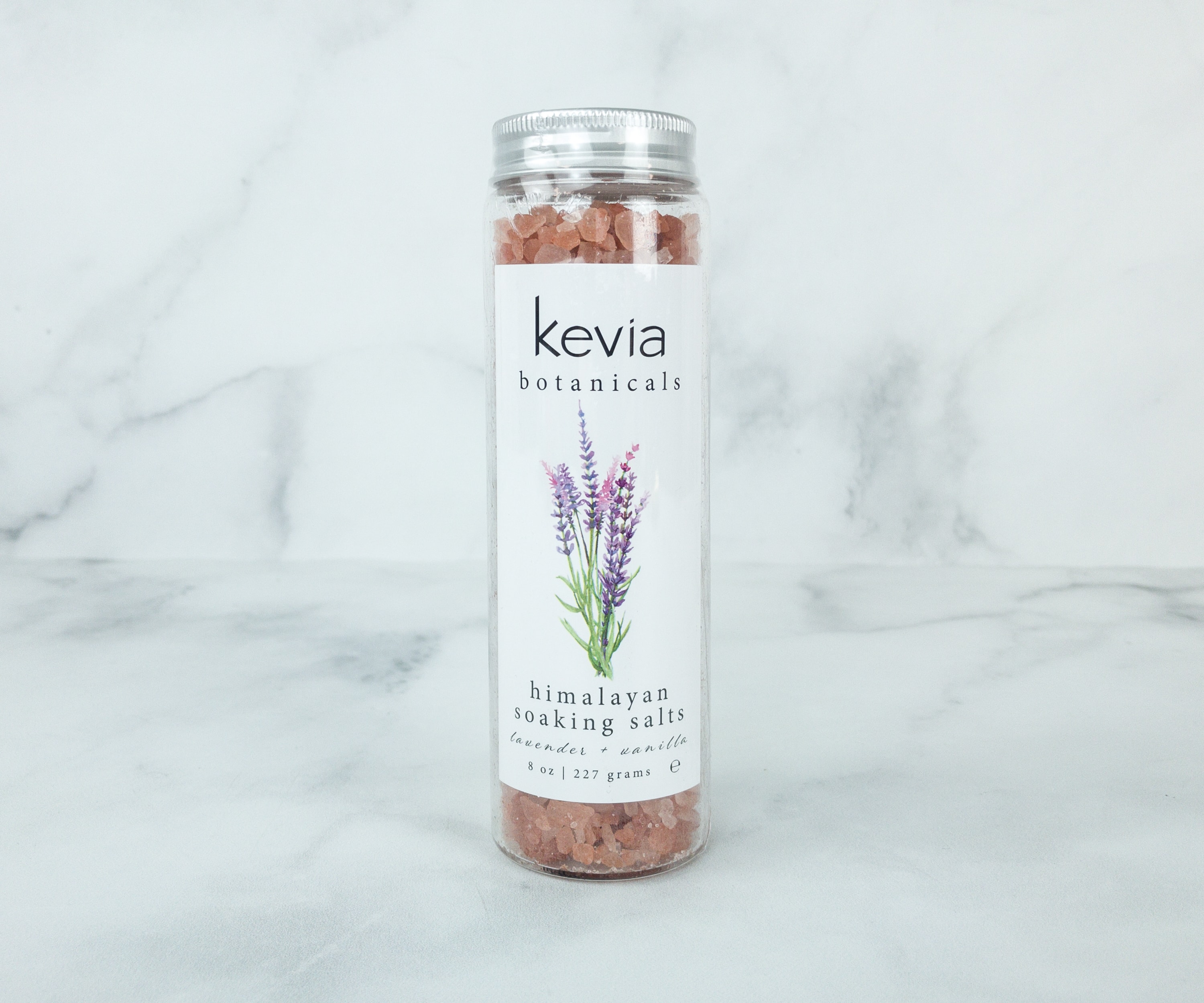 Kevia Botanicals Himalayan Soaking Salts. Bath salts are often used to relax and rejuvenate and soaking in it has been a practice for centuries. Other than looking aesthetically good, this can revitalize and rejuvenate the body because of its high mineral content, and therapeutic properties known to de-stress, detoxify, ease muscle tension and stimulate circulation. The soothing scent of lavender and vanilla also invigorate the senses.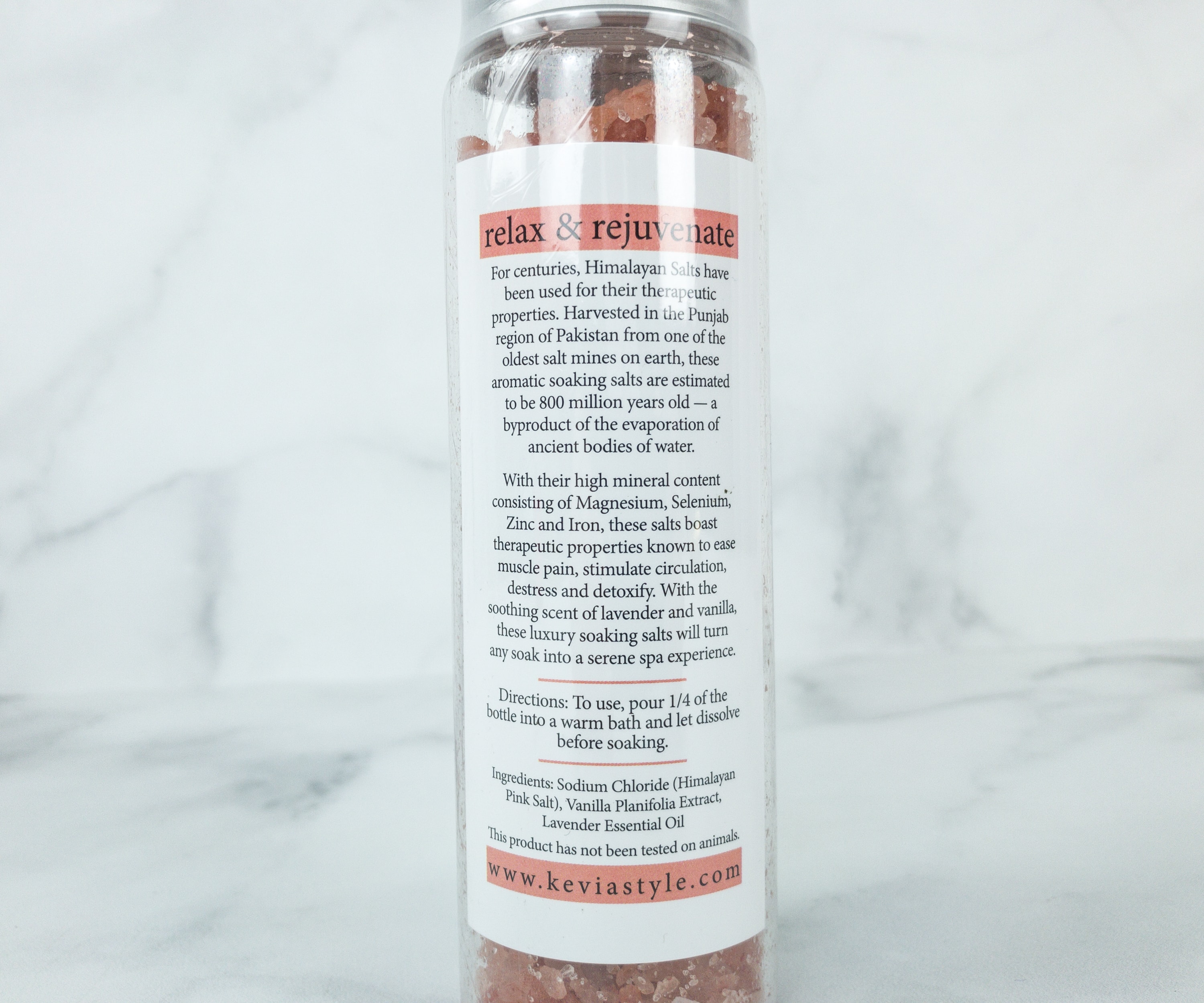 The key ingredients are sodium chloride, vanilla planifolia extract, and lavender essential oil. To use, just pour 1/4 bottle to the warm bath and let it dissolve before soaking to have an ultimate spa experience.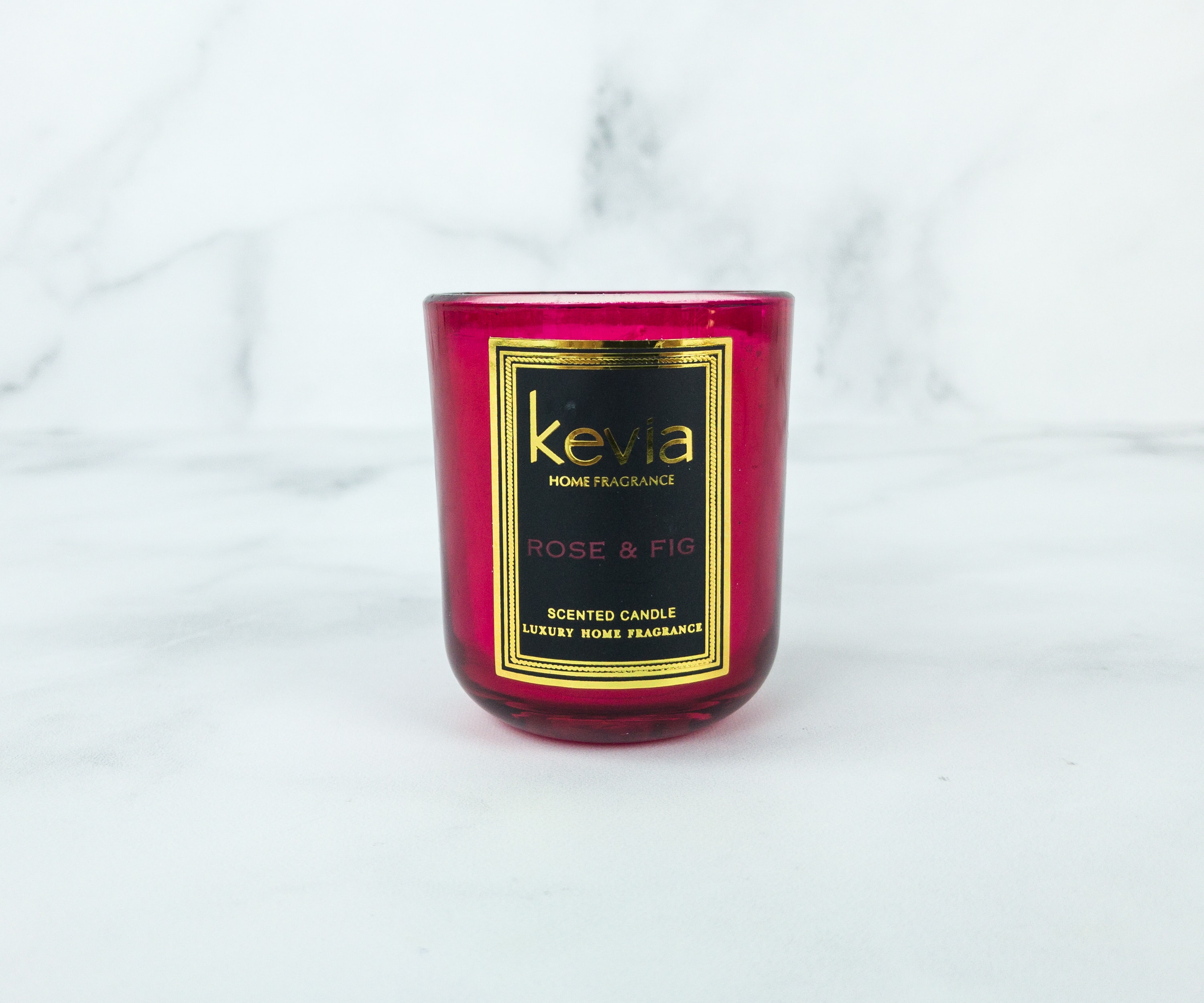 Kevia Rose & Fig Scented Candle. The scented candle does have a good rose scent that shifts the room into a romantic mood.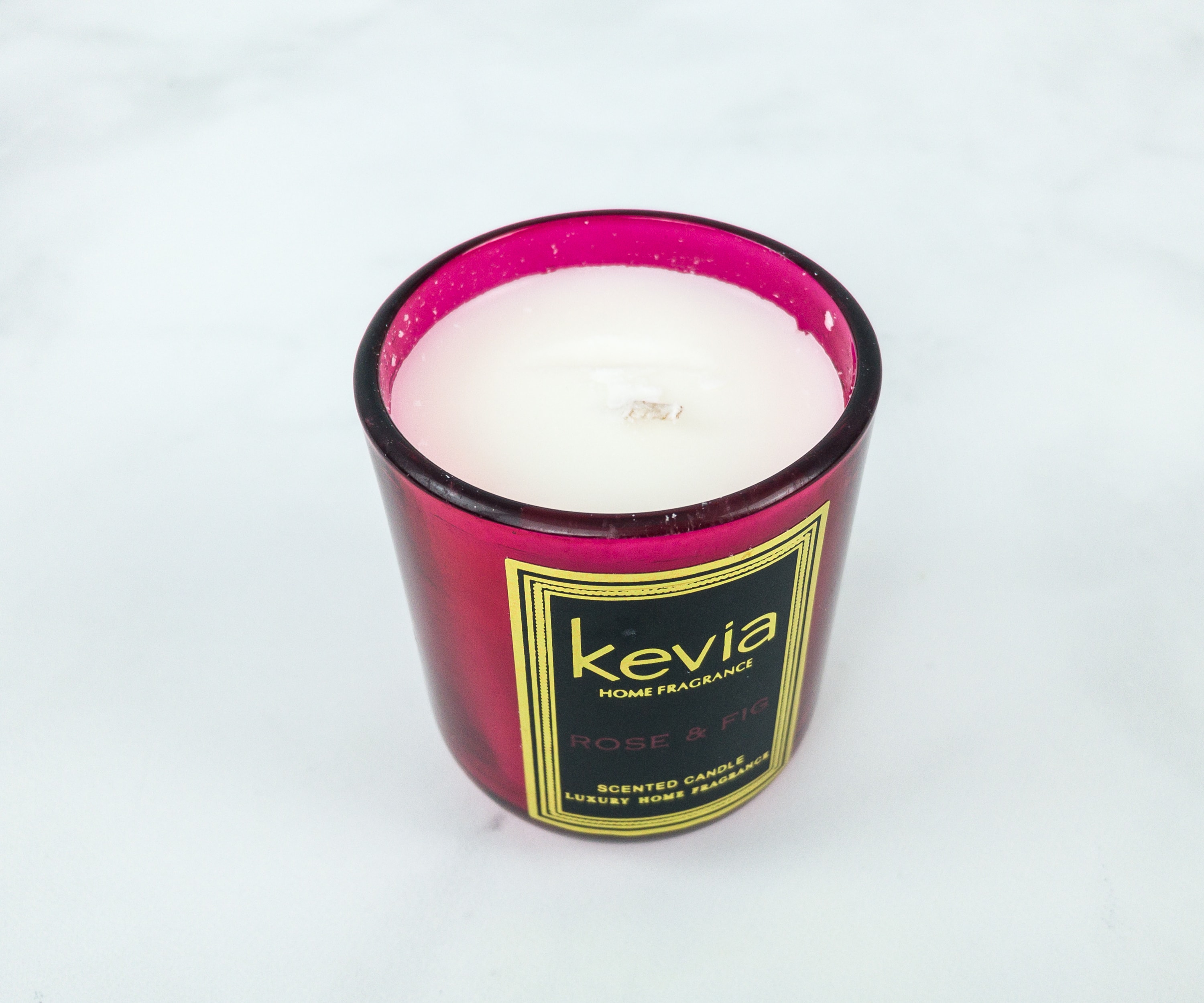 The candle also has woody and musky base notes. It's quite relaxing and the glass looks really pretty when the candle is lit.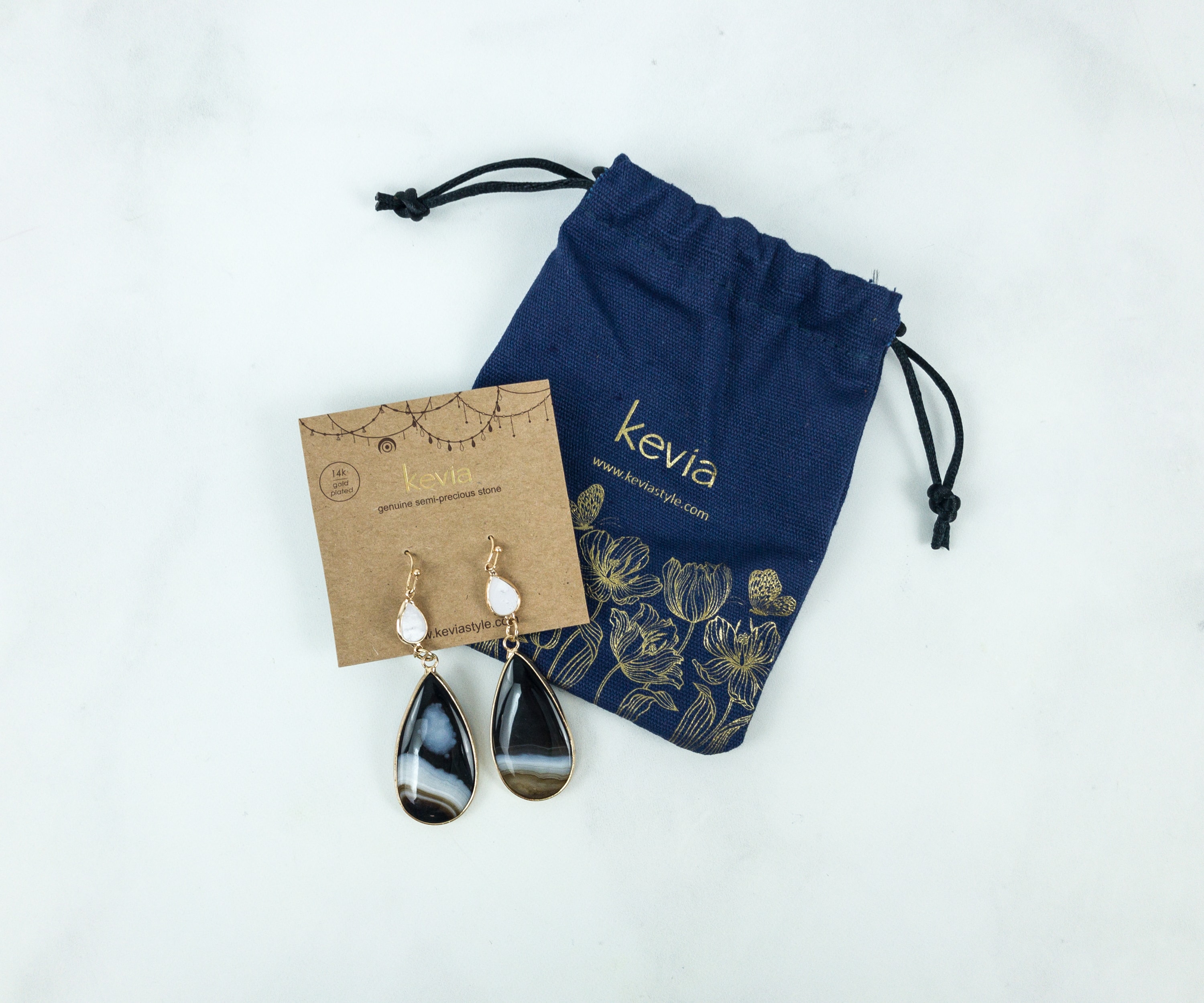 Kevia Earrings. These dangling earrings are gorgeous! I also like the stylish drawstring pouch with flower details.
The hook earrings are high quality, easy to wear, and lightweight. It gives me island vibes because of the colors and design. It's difficult to miss it because of the size. People will surely notice them right away. These will be great with a simple plain black shirt, jeans, and pumps.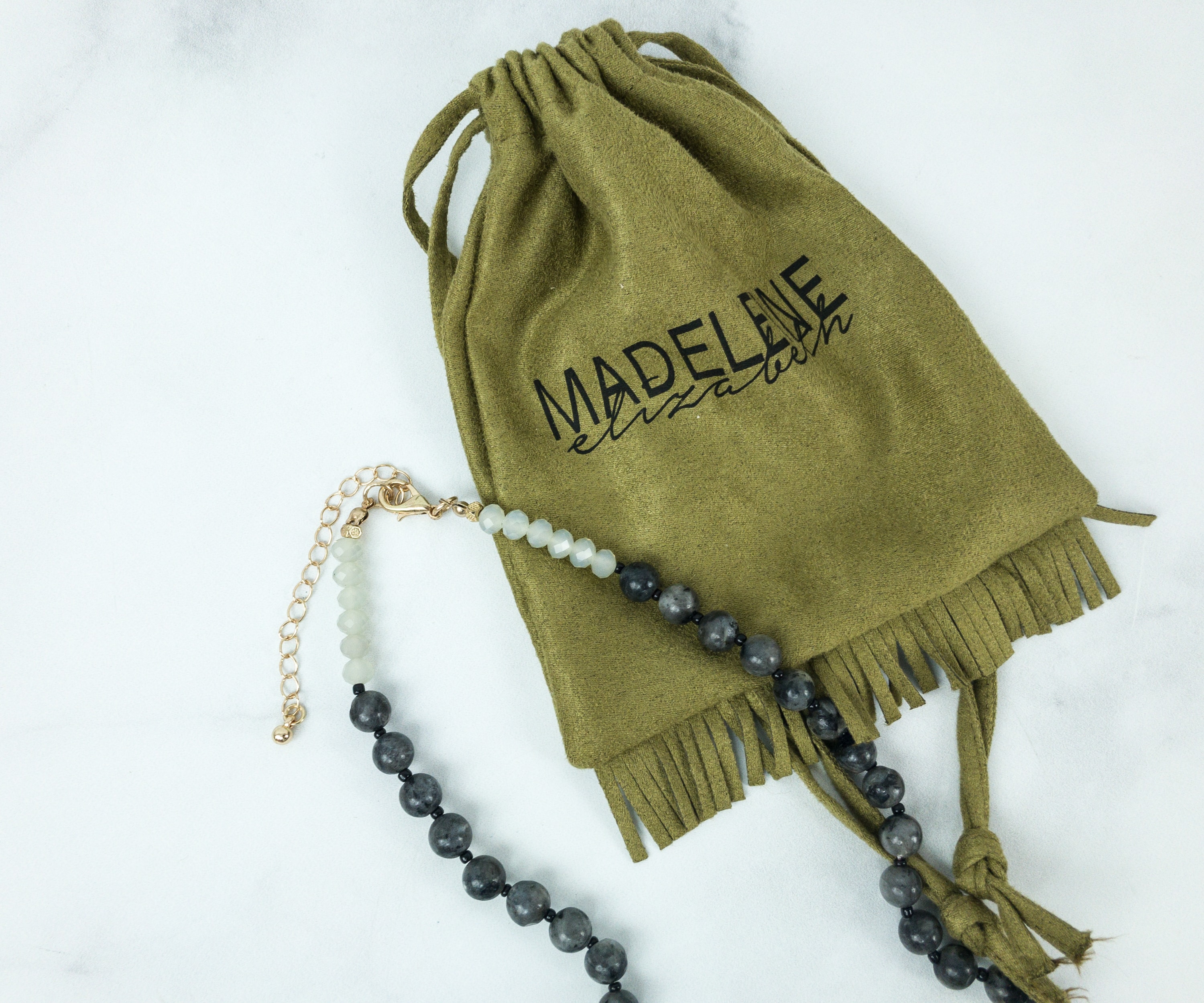 Madeleine Elizabeth Vie Boheme Necklace – SIMILAR ($68) My first impressions of the necklace is that it looks like a very ornate Hindu rosary. But I do get the bohemian vibe from the design and even from the fringed edges of the drawstring pouch bag.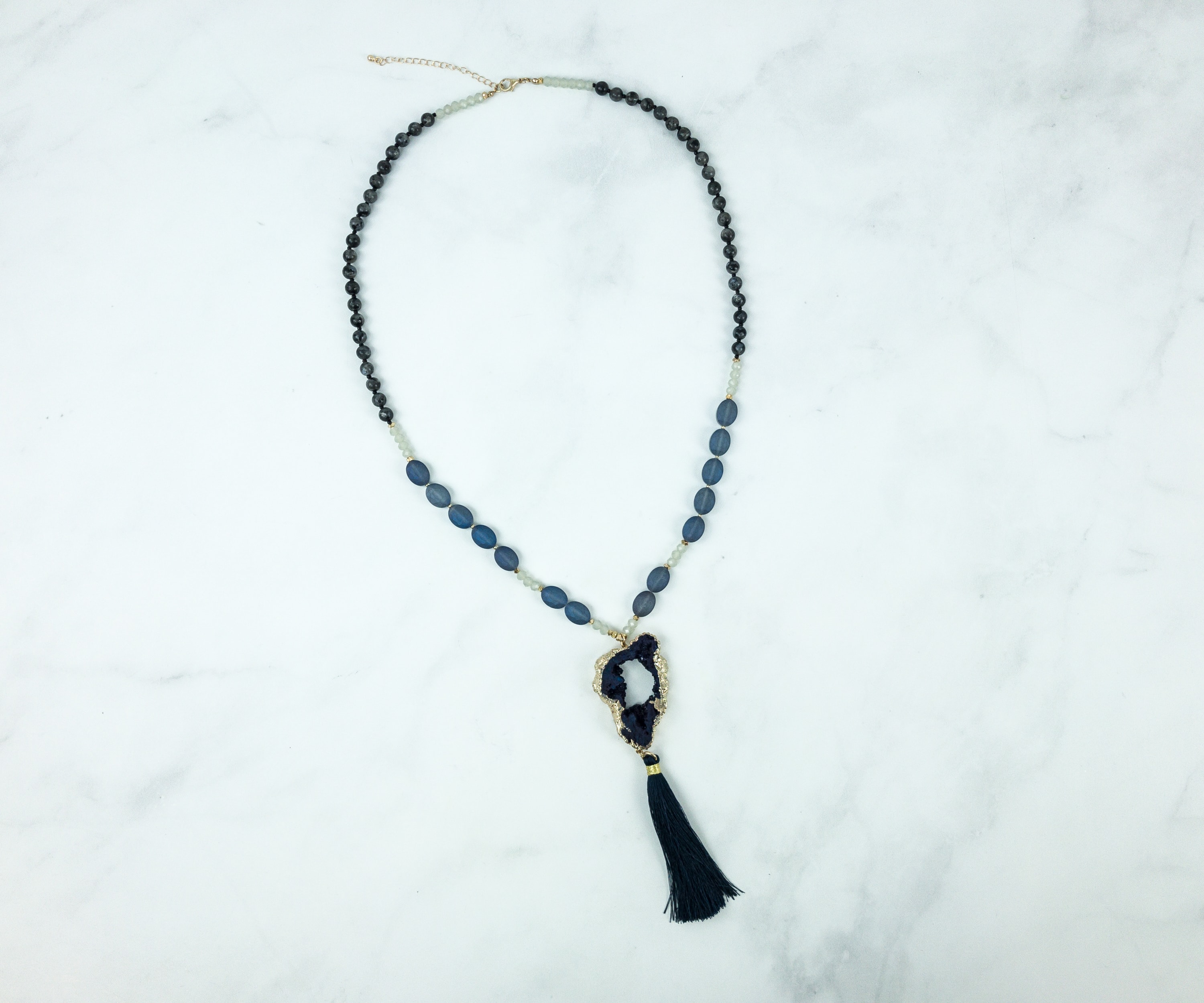 The details are stunning but maybe a bit overboard.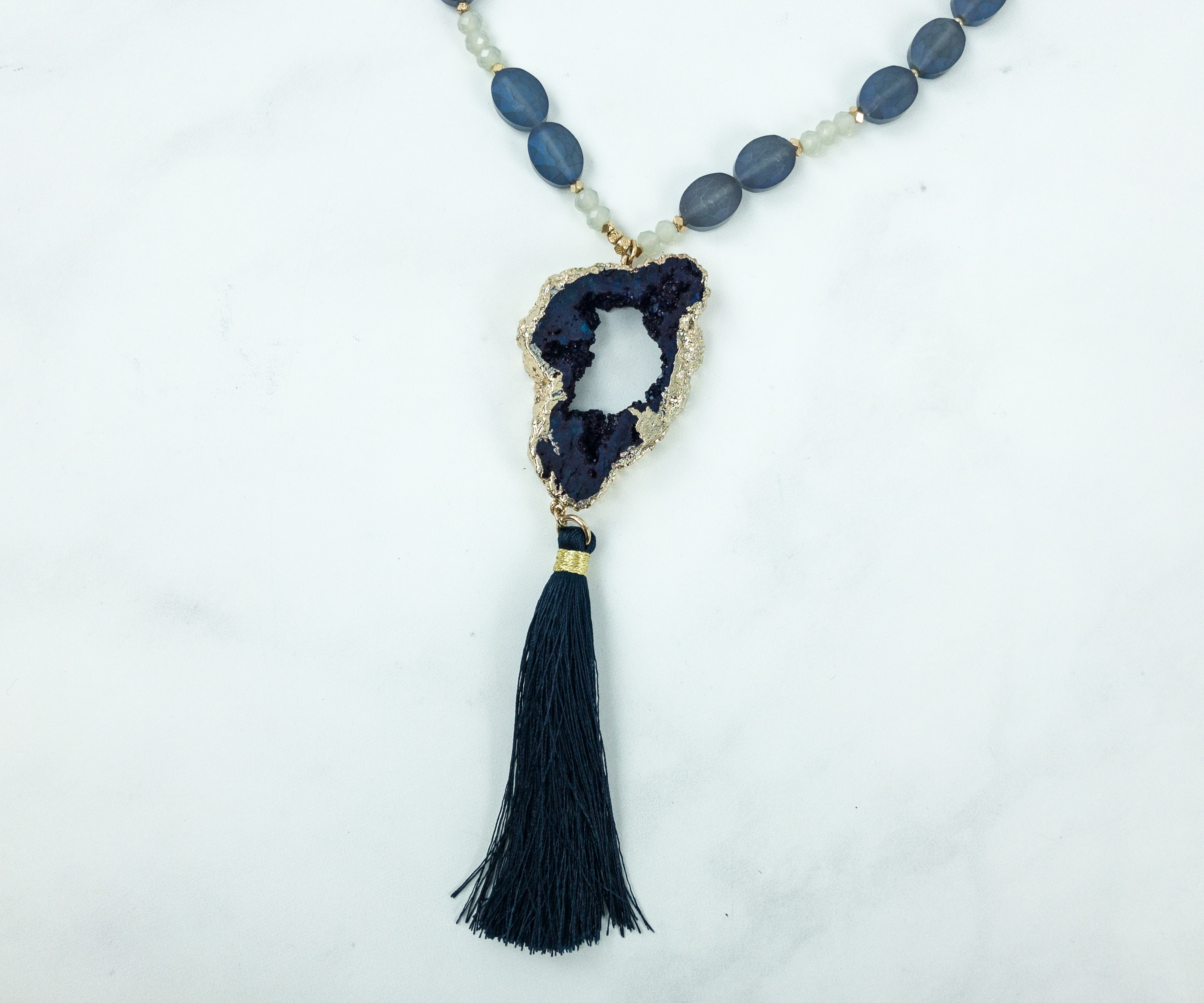 If you look at the details closely or isolate the beads one by one by their style, they have these individual nuances that make every bead unique. The pendant with the tassel is just exquisite and I love the color scheme. I just think it's overwhelming when you combine all those details in one necklace.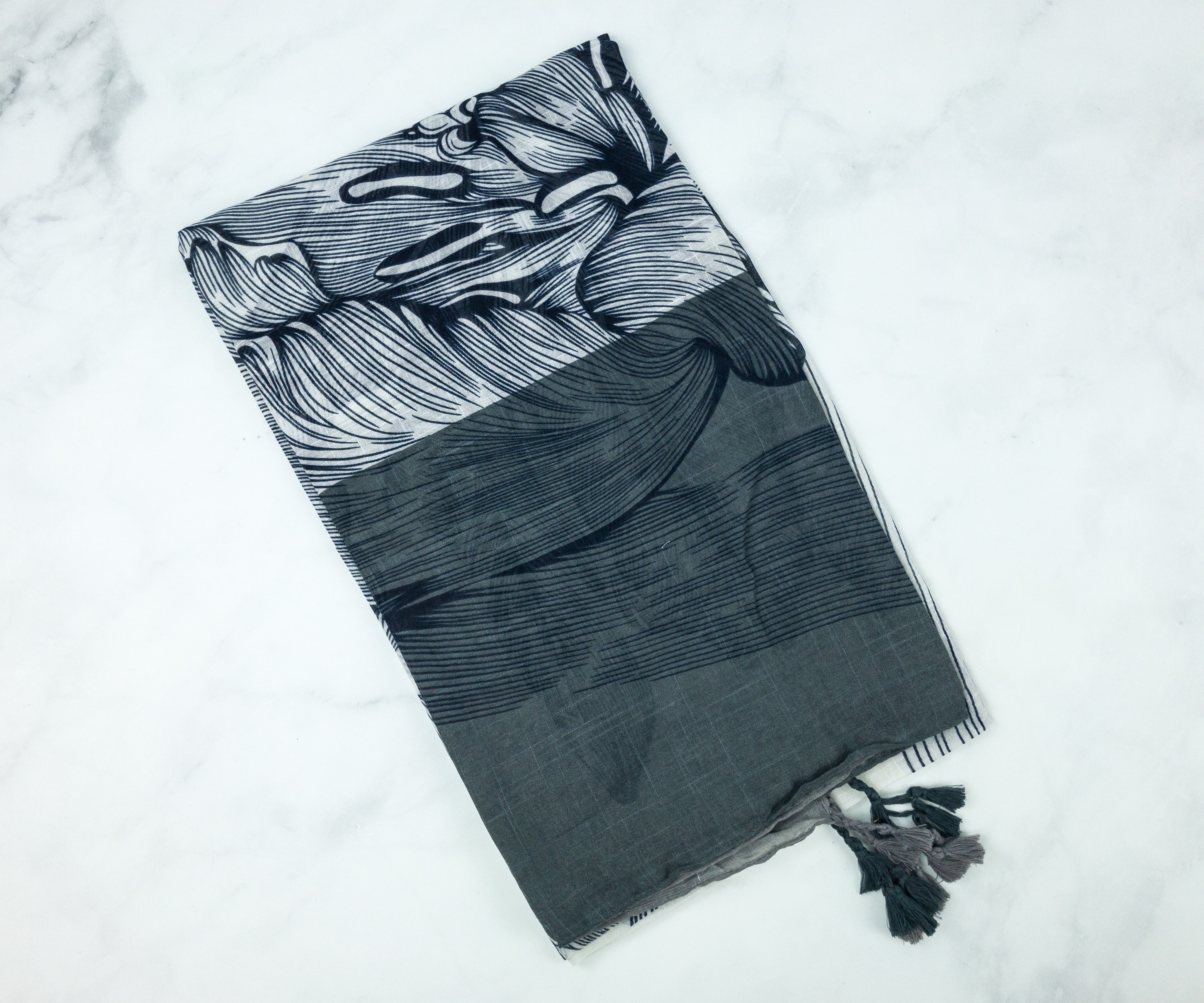 Kevia Scarf ($45) This is a lightweight bamboo viscose scarf that is good for the sunny beaches and chilly summer nights. It's a transition piece for the summer wardrobe. This may not be the ideal scarf to wear during winter (this is still the winter box after all), but I'm sure you can still find versatile ways on how to use it as it is made with good material. The boho vibes are apparent with the cute tassels at each end as well.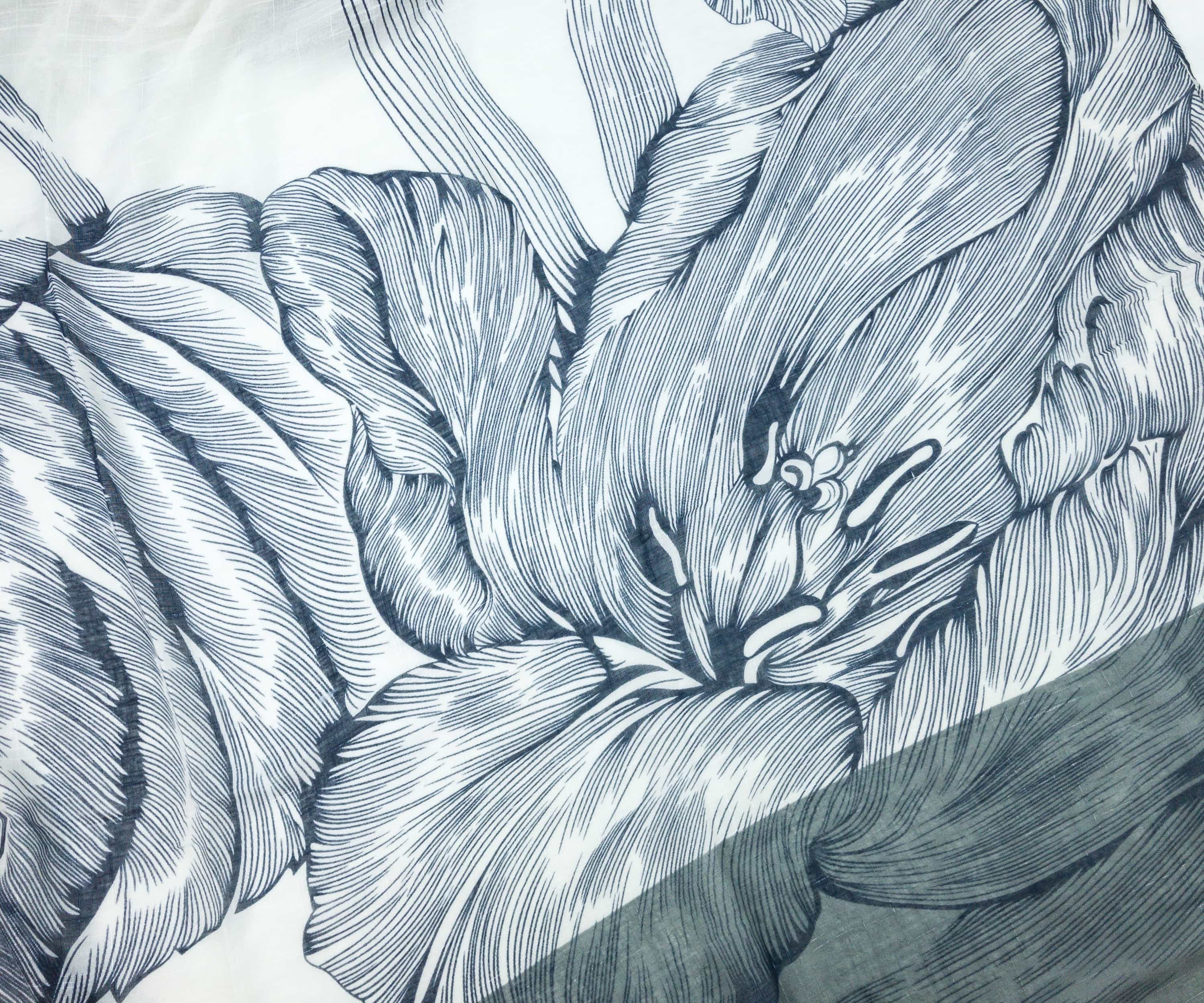 The intricate leading lines and color gradient added delicateness and softness to the flower design.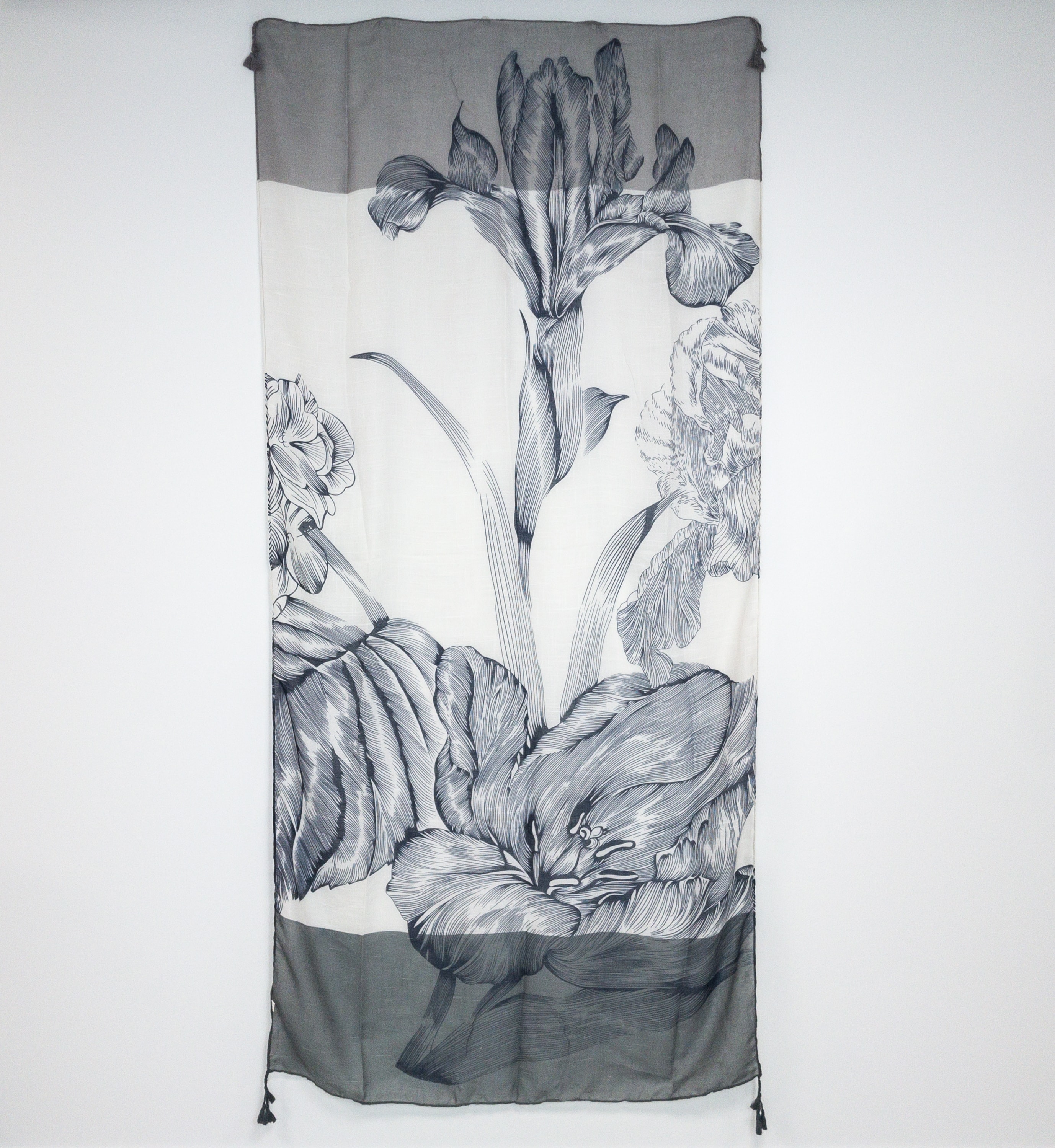 The elaborate design of the flower and how it spread through the entire fabric is gorgeous. The fabric is flowy and the design has an understated elegance.
They gave us variety with this box! We have some home decor, accessories, and a Himalayan bath salt for skin care. The items go well together. As for me, I'd like to pair the earrings and the scarf or the necklace and the scarf. At the end of the day, I can just pamper myself with some healthy bath salts and light up a scented candle. We have almost $250 worth of items for just $75 plus I got a bonus edgy bracelet that I like.
I wouldn't call everything in this box fair trade, or even artisan, but I was really impressed with their first pass and I can't wait to see the Spring box! Style-wise, this is a very different box than Sugarbash, but I have high hopes. The luxe packaging and he clear style point of view are both promising. I didn't have a good experience with Sugarbash – I did finally receive some email communications about the late winter box, but not that they were shutting down. We subscribed to JourneeBox and are looking forward to its growth!
What do you think of this quarter's box?