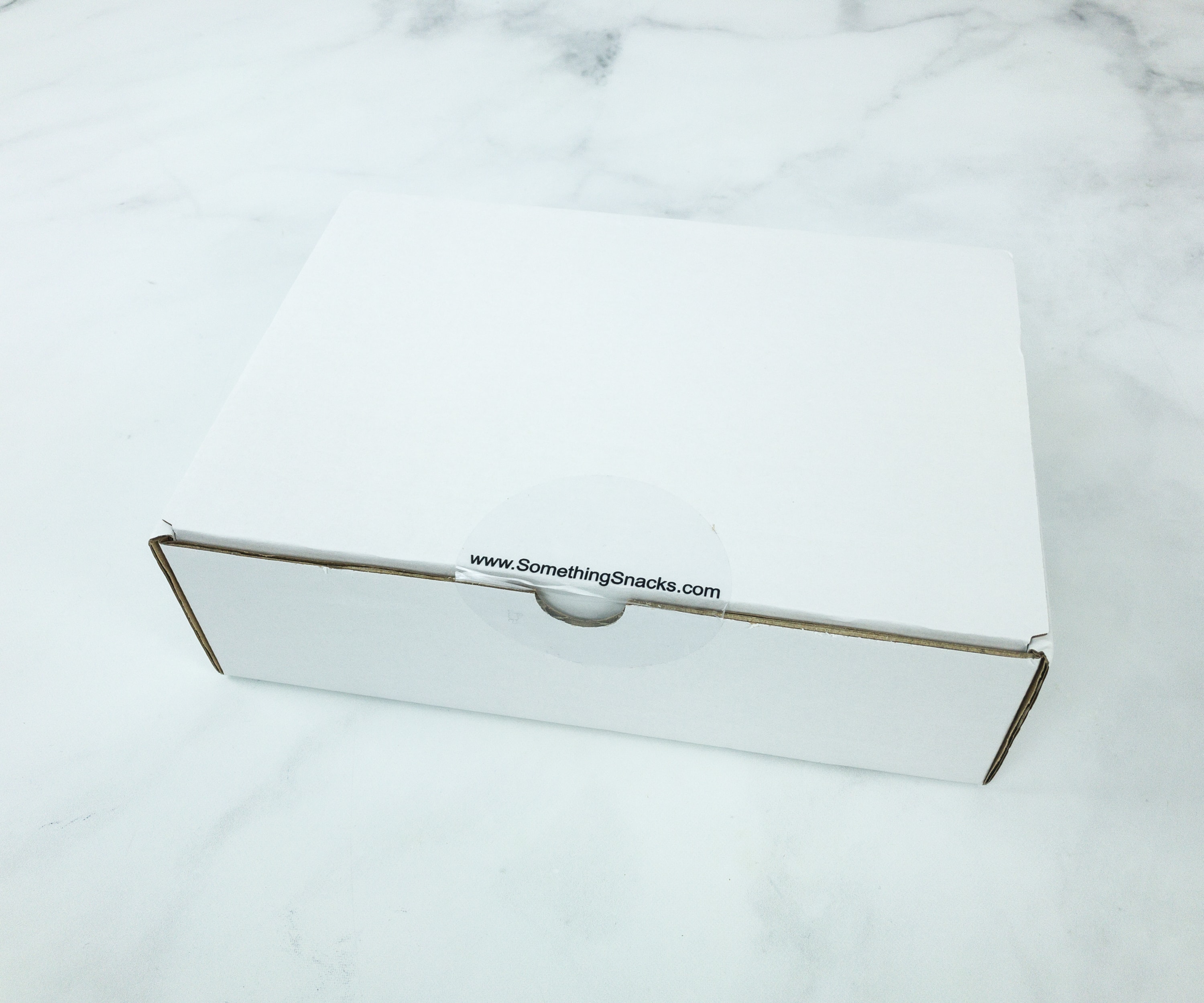 Something Snacks is a monthly snack subscription box that promises something new, adventurous, and something familiar – for only $13 per month. There's always at least 1 salty, sweet, international, and health-conscious snack in every box of Something Snacks.
DEAL: Get $3 off your first box! Use coupon code TRY3NOW.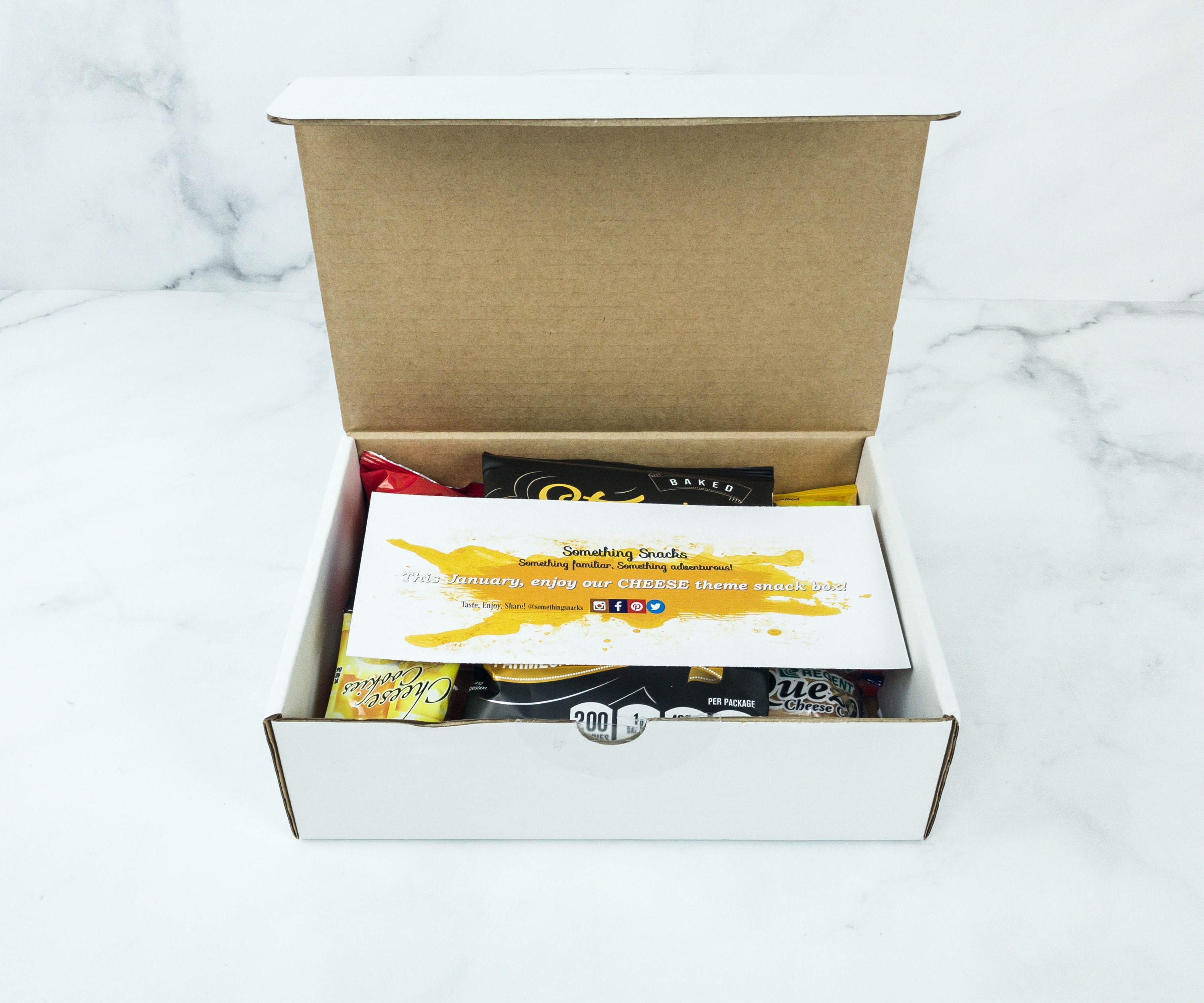 There's an information card on top of the snacks.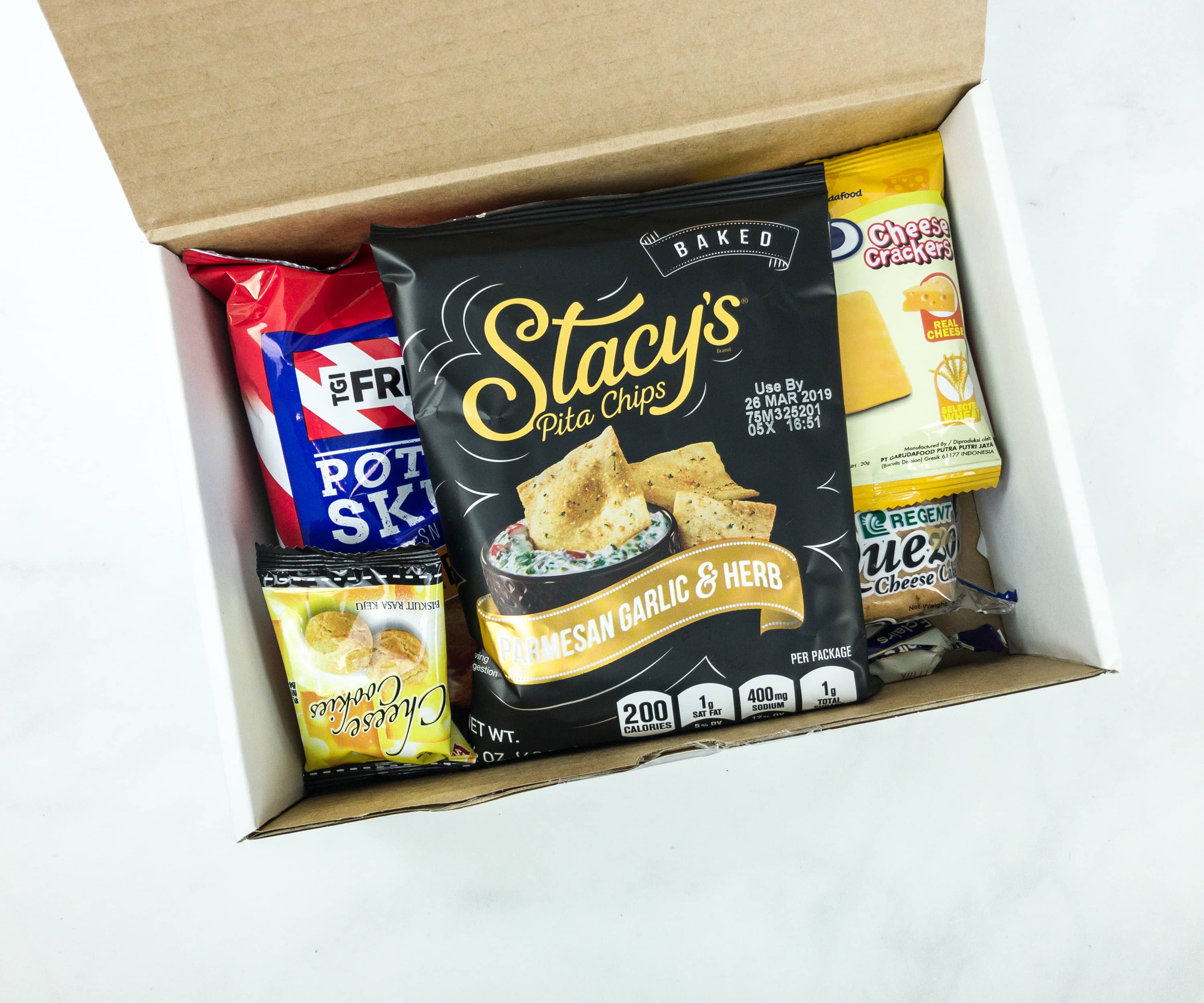 The snacks arrived neatly packed, without any extra packaging.
This month's theme is CHEESE! I am so excited about all the cheesy snacks they included in this month's stash!
The card simply names most of the snacks and country of origin, if outside the U.S., but they added a helpful feature on their site – a description and translation of ingredients for the items with foreign language packaging.
Everything in my Something Snacks January 2019 box!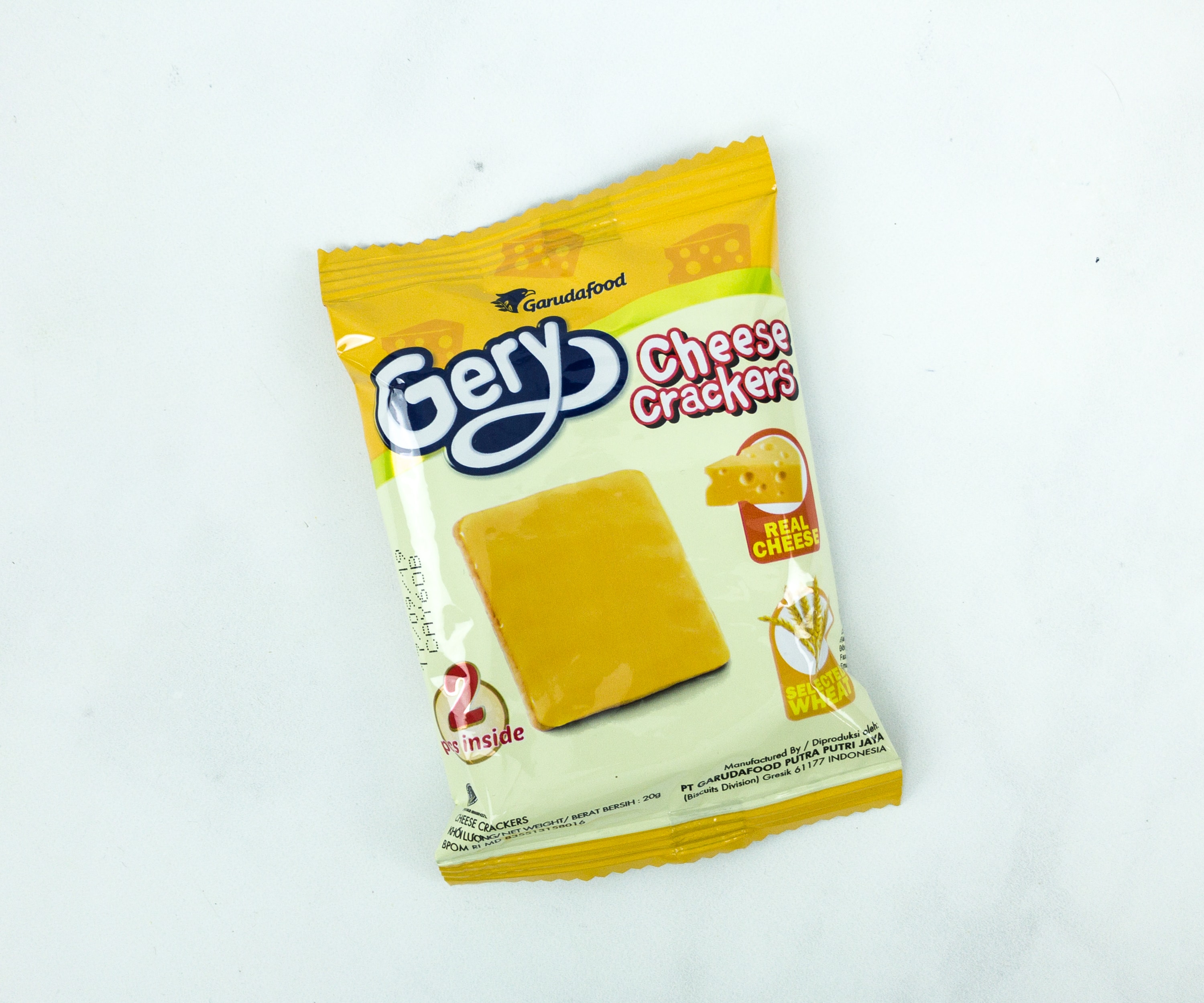 Garuda Food Gery Cheese Crackers – Indonesia ($3.50) These crispy crackers have a sweet sugar topping and delicious cheese, which gives it a good sweet and salty balance.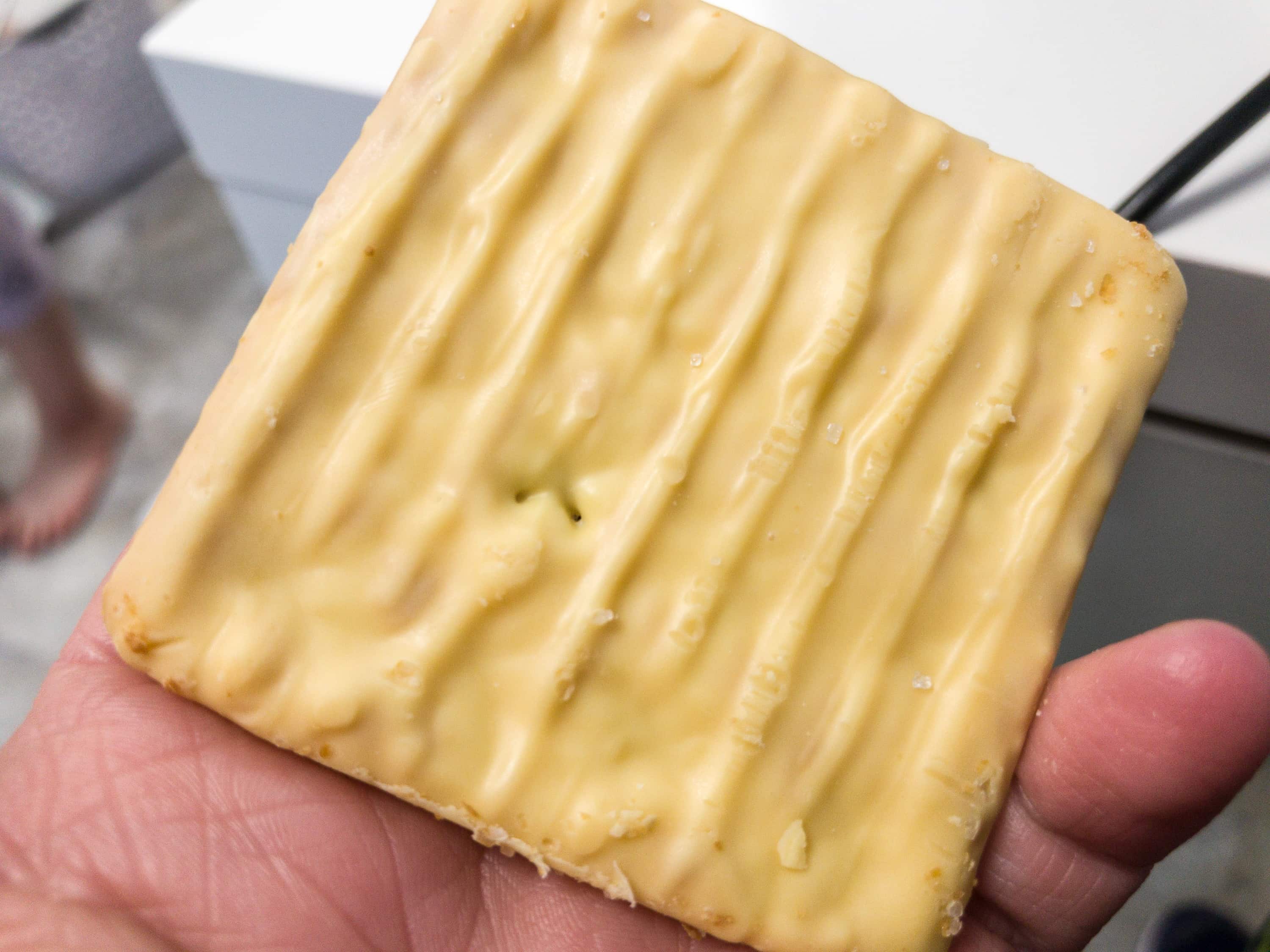 Look at that creamy cheese! There are two of these crackers in each pack. It's tasty and ideal for on-the-go snacking.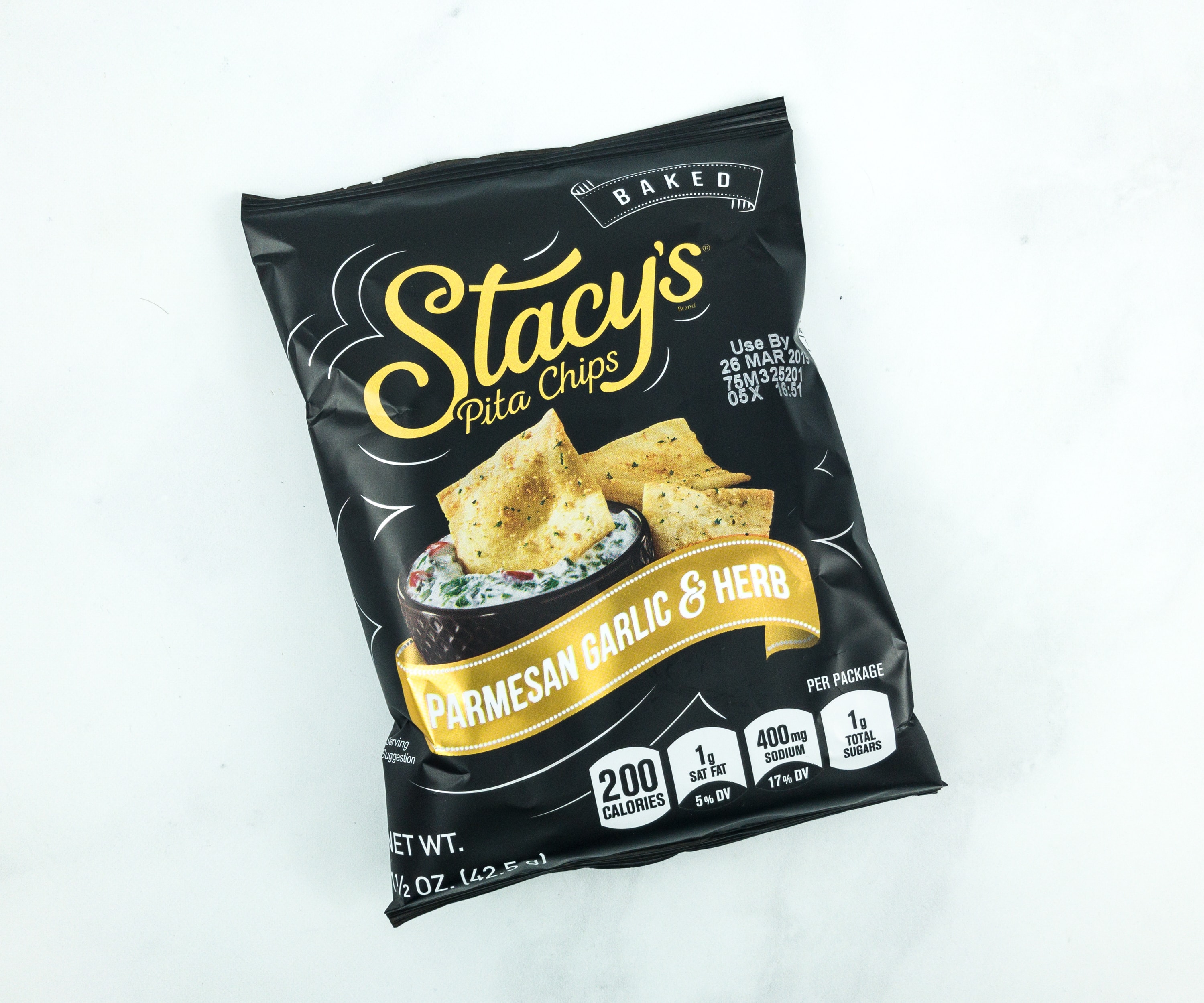 Stacy's Baked Pita Chips Parmesan Garlic & Herb ($1.06) It's a pack of pita bread snack made with real parmesan cheese, garlic, and parsley. This will go perfectly with spicy spinach dip or even cheese dips of your choice. If you want to eat it straight from the bag, that's fine too. It's low in saturated fat and there are no artificial color or flavors.
TGI Fridays Potato Skins Cheddar & Bacon ($1.43) Another crunchy and satisfying snack is this potato skins chips from TGI Fridays. The chips are loaded with cheddar and bacon flavor, making it one of the best savory snacks that the box sent out! I can even include this during barbecues!
Regent Quezo Cheese Cake – Philippines ($0.80) It's really a cheesy cake as it contains a rich cream cheese filling, and the soft (and a little crumbly) cake is also good. This is a good snack when you want something cheesy and sweet, paired with a warm beverage like coffee, tea, or hot chocolate.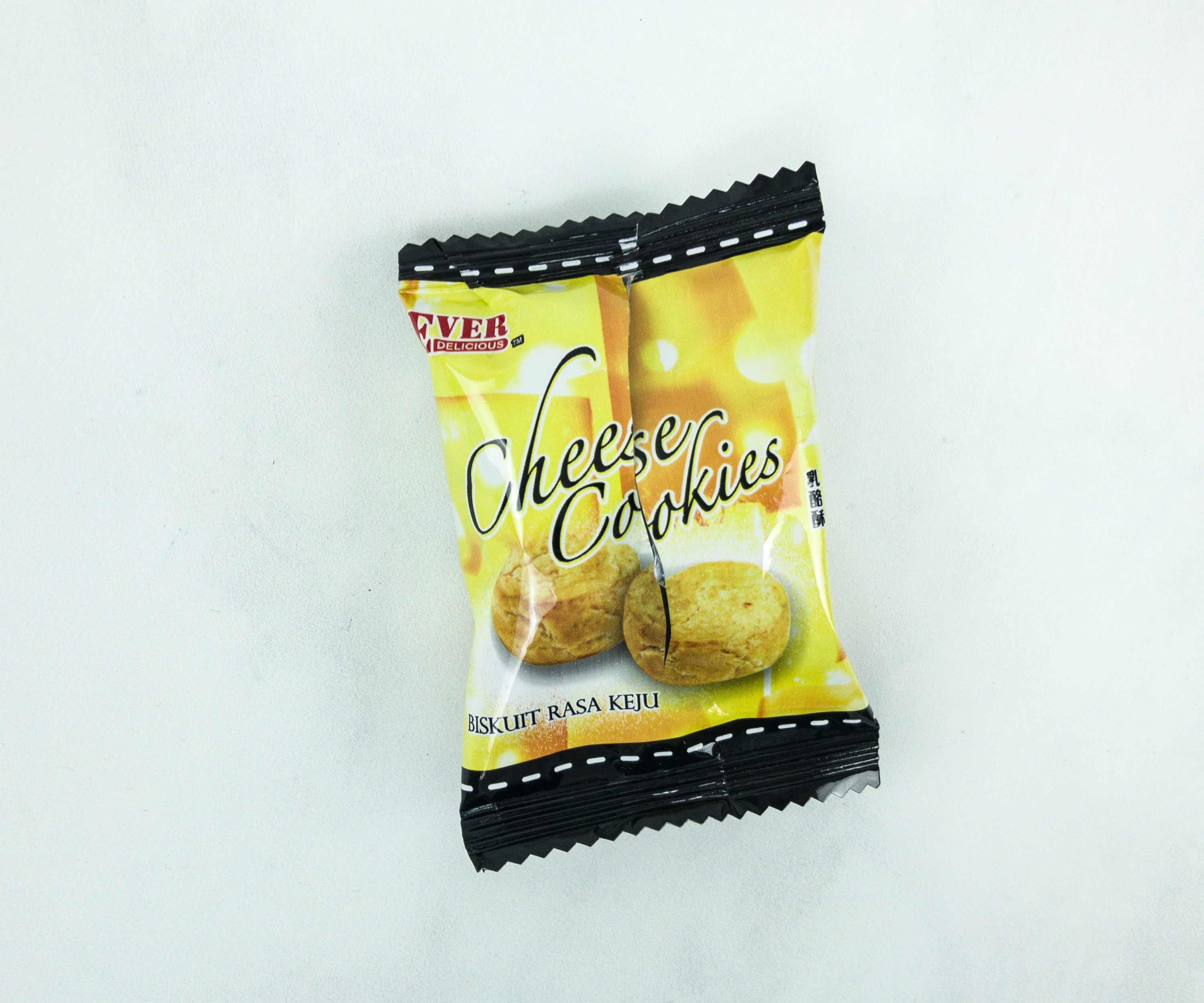 Ever Delicious Keju Cheese Cookies – Indonesia. If you feel like the cheese cake isn't enough, then try these cheese cookies! Another Asian delight, these cookies are cheesy. Maybe they'll satisfy your cravings for more cheesy stuff! We were so excited that we opened the package before we could get to it (ok, our picture was bad and we took this one after eating the crumbly snack).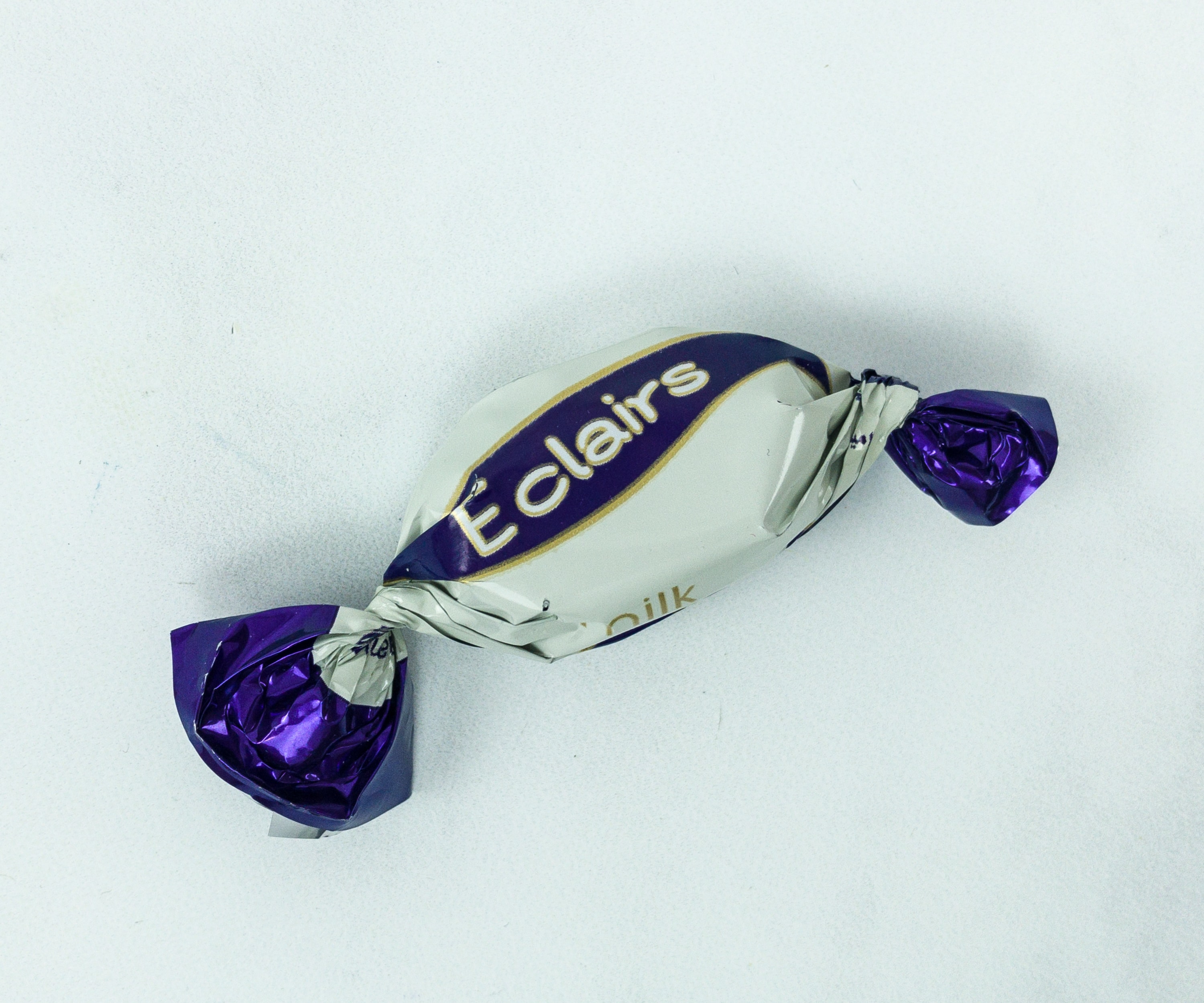 Al-Seedawi Sweets Eclairs Caramel With Milk Flavored Filling – Kuwait. This chewy eclair has a rich milk center which is really yummy! I wish I got more of this!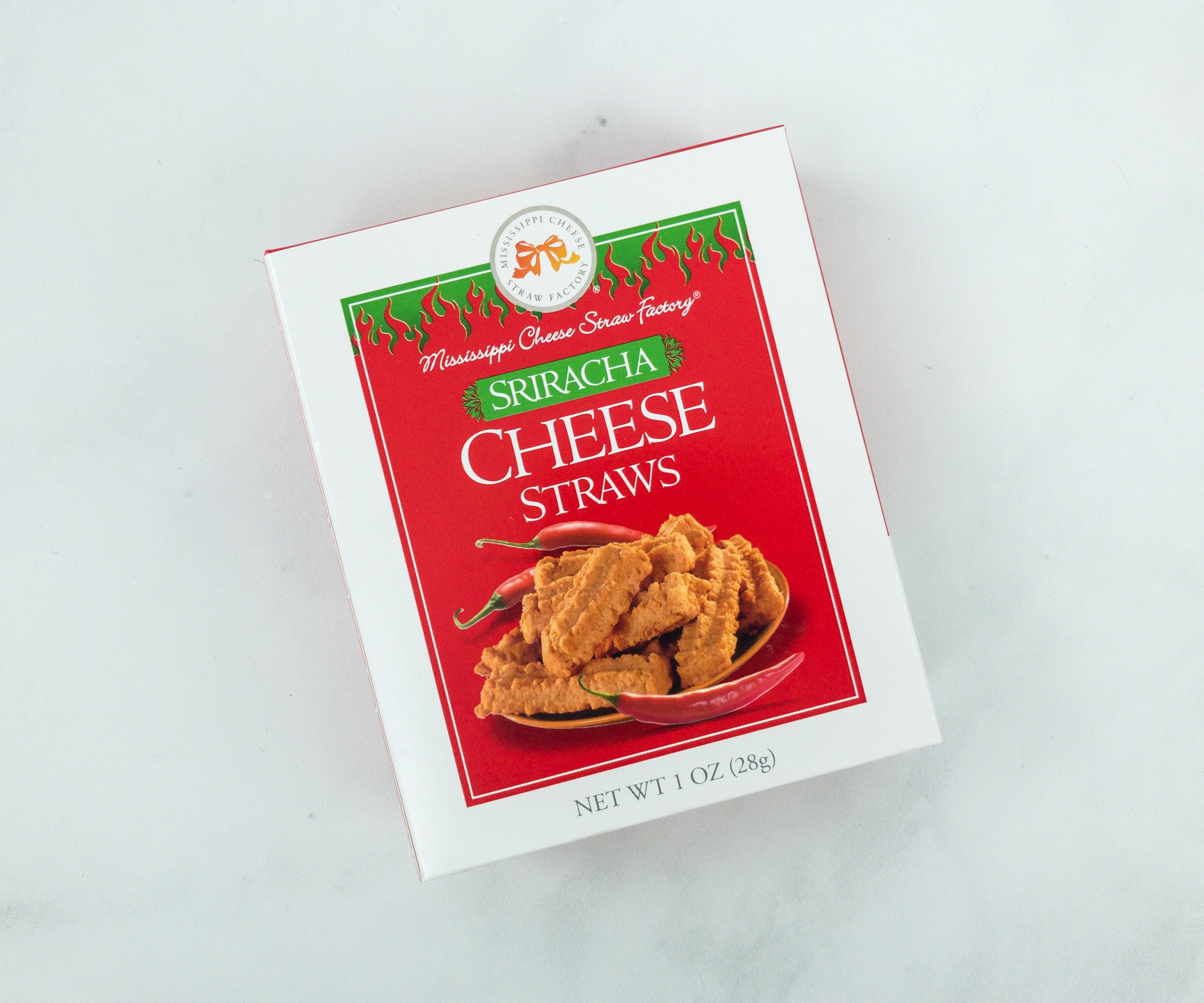 Mississippi Cheese Straw Factory Sriracha Cheese Straws ($0.98) The goodness of Sriracha is added to cheese straws, making them delightful, delicious, and another favorite treat to snack on!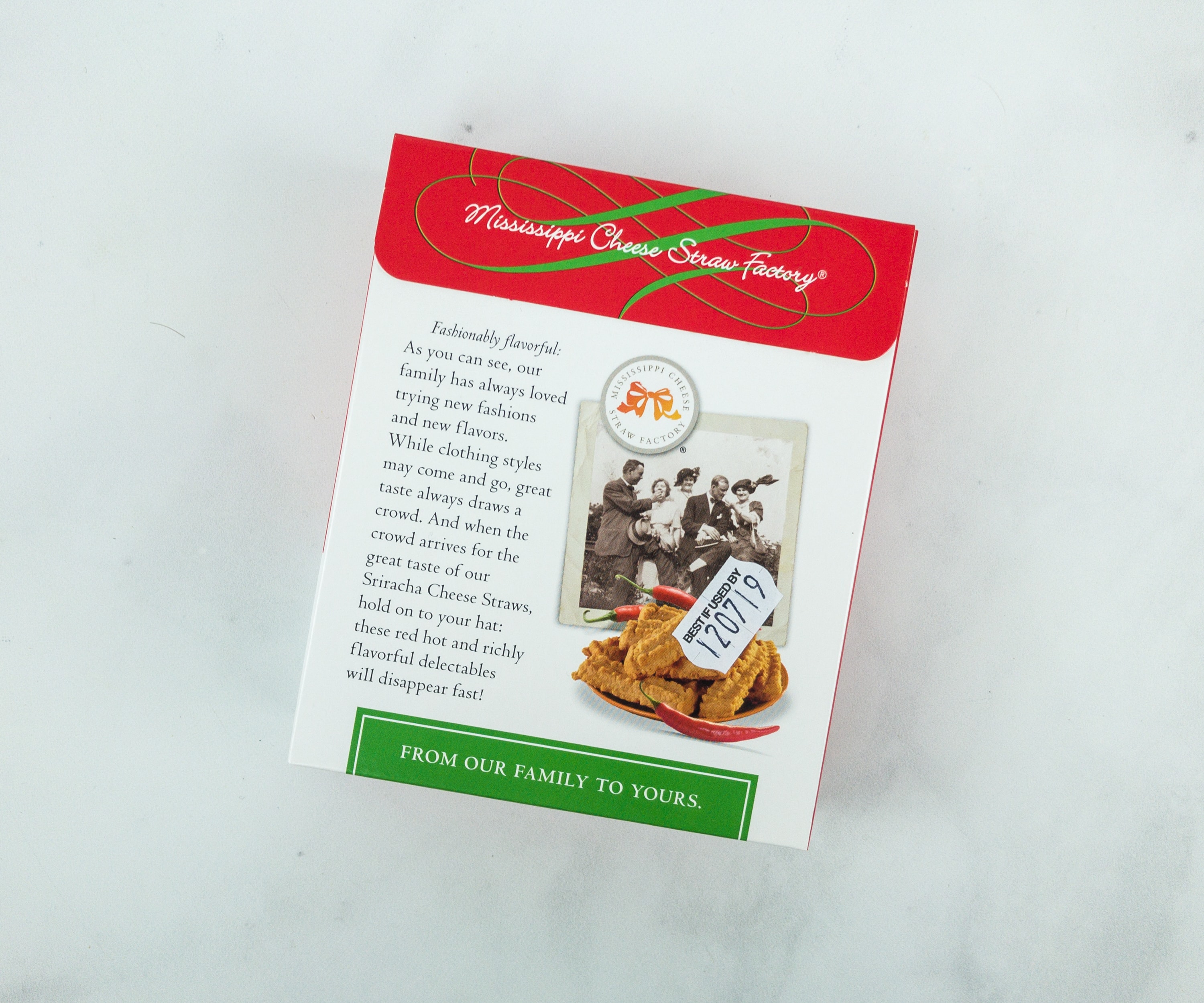 The straws are baked fresh, and the flavors are amazing!
Who doesn't love cheese? This month's Something Snacks is not just something, but everything a cheese lover would love to have! I like how they let us explore different cheese snacks around the world, and the selection is fantastic! It's a mix of sweet and savory, just the perfect balance when it comes to snack flavors that we truly love. The box is easily emptied, and now, we're waiting for the next shipment of fantastically curated snacks!
What did you think of Something Snacks?