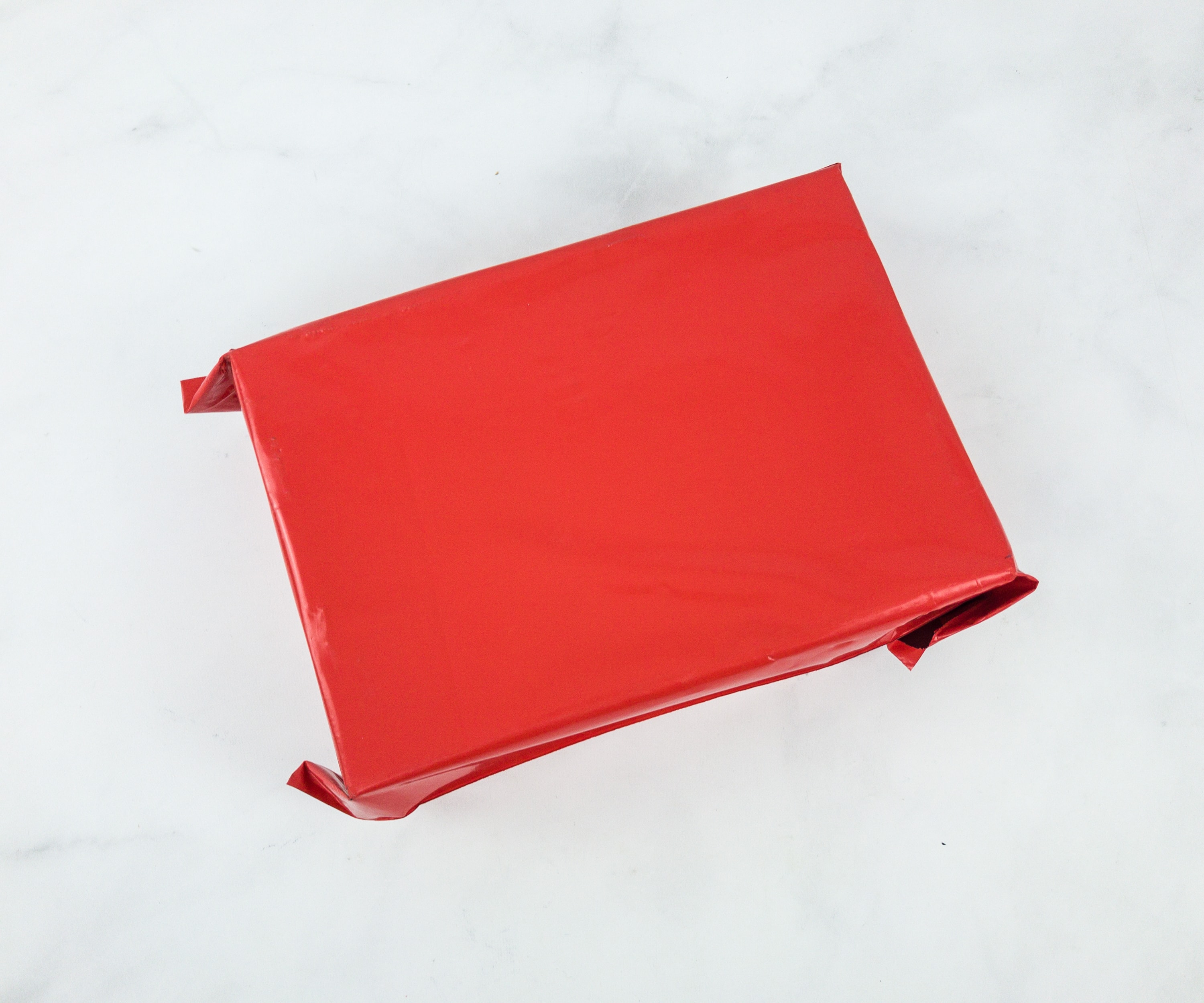 Something Snacks is a monthly snack subscription box that promises something new, adventurous, and something familiar – for only $13 per month. There's always at least 1 salty, sweet, international, and health-conscious snack in every box of Something Snacks.
DEAL: Get $3 off your first box! Use coupon code TRY3NOW.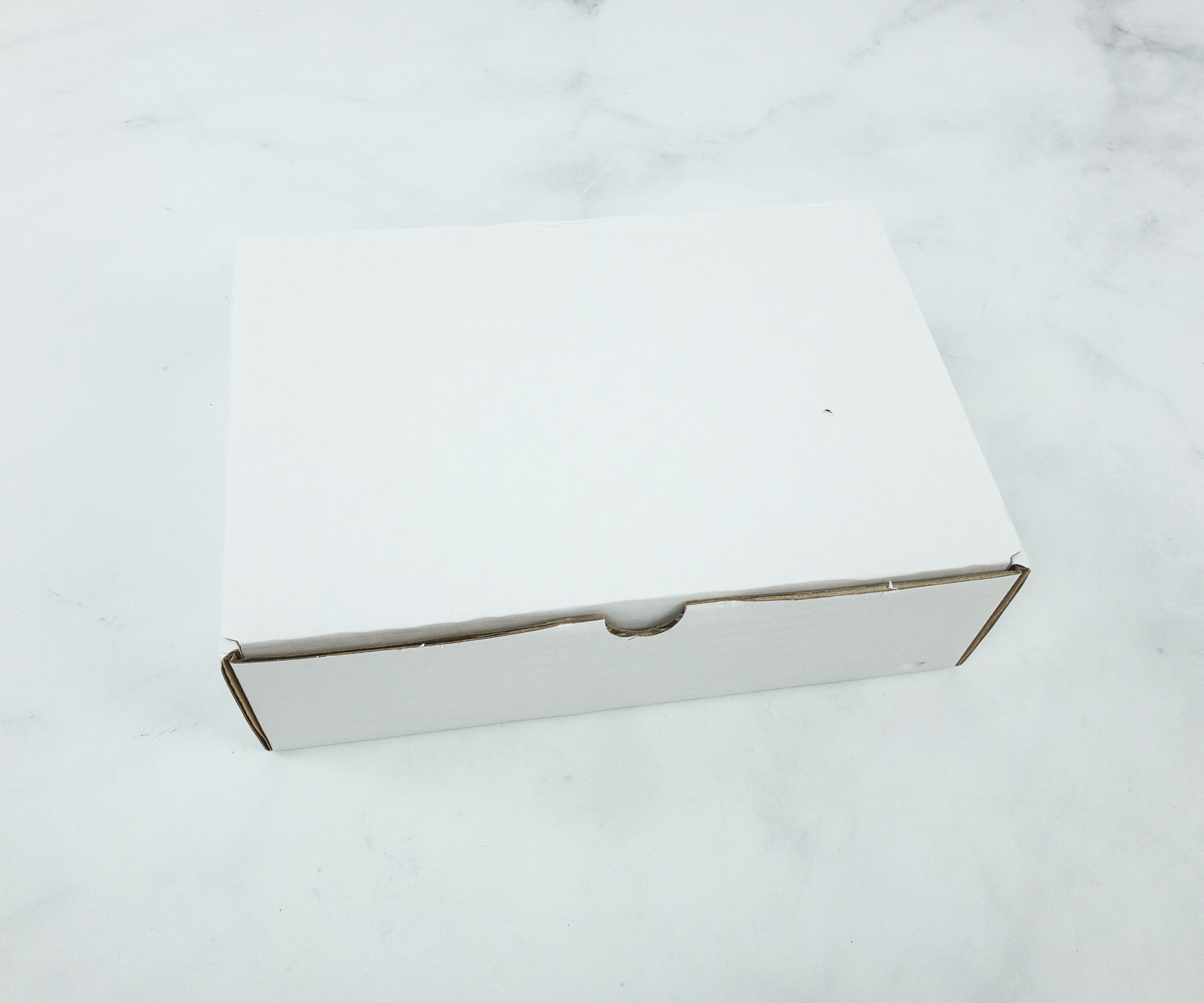 The snacks came inside a simple white box. It doesn't really matter, because what we're really looking forward to about this subscription is the awesome variety of the snacks they send.
Upon opening, there was an information card on top of the snacks!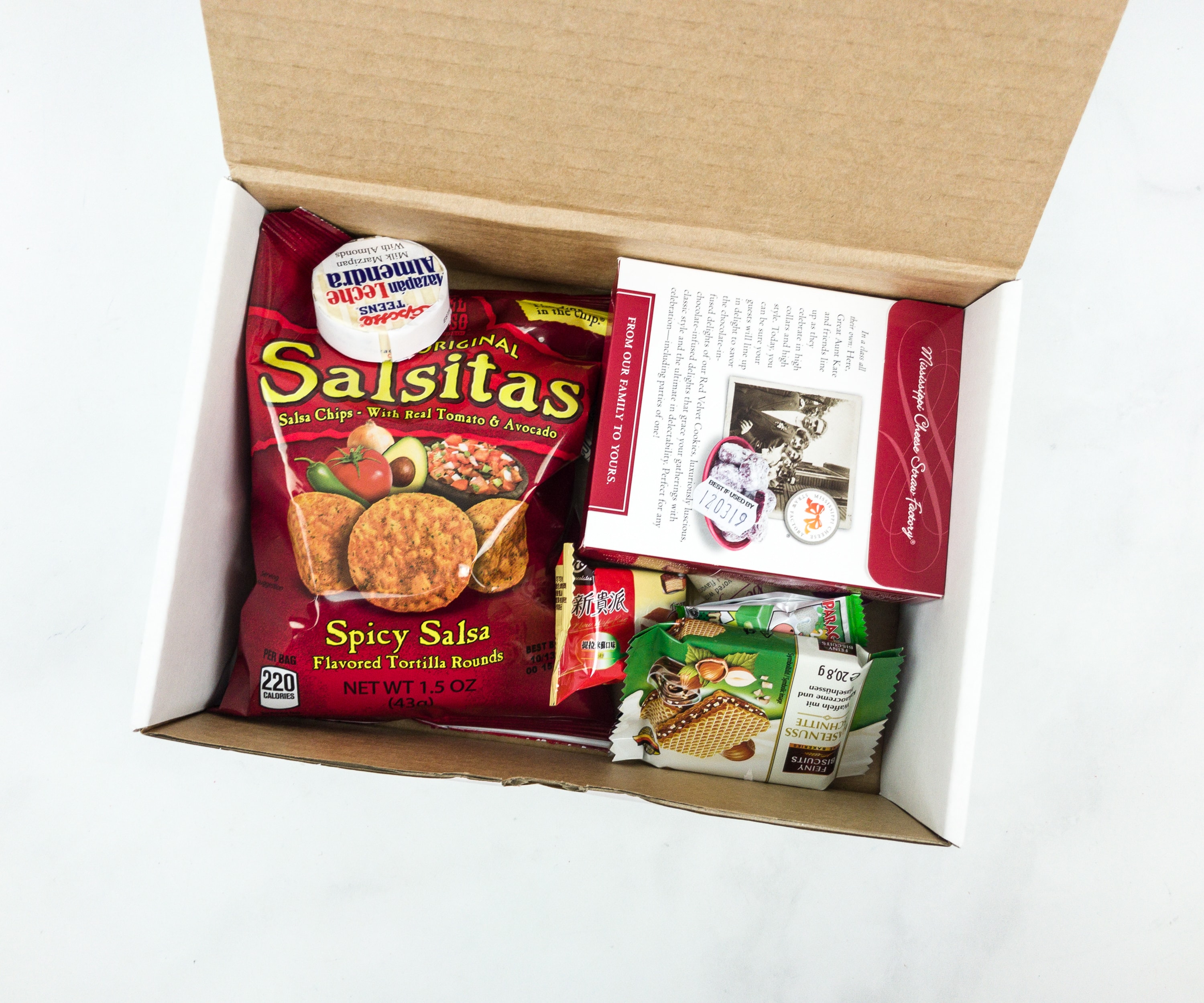 The snacks arrived neatly packed, without any extra packaging.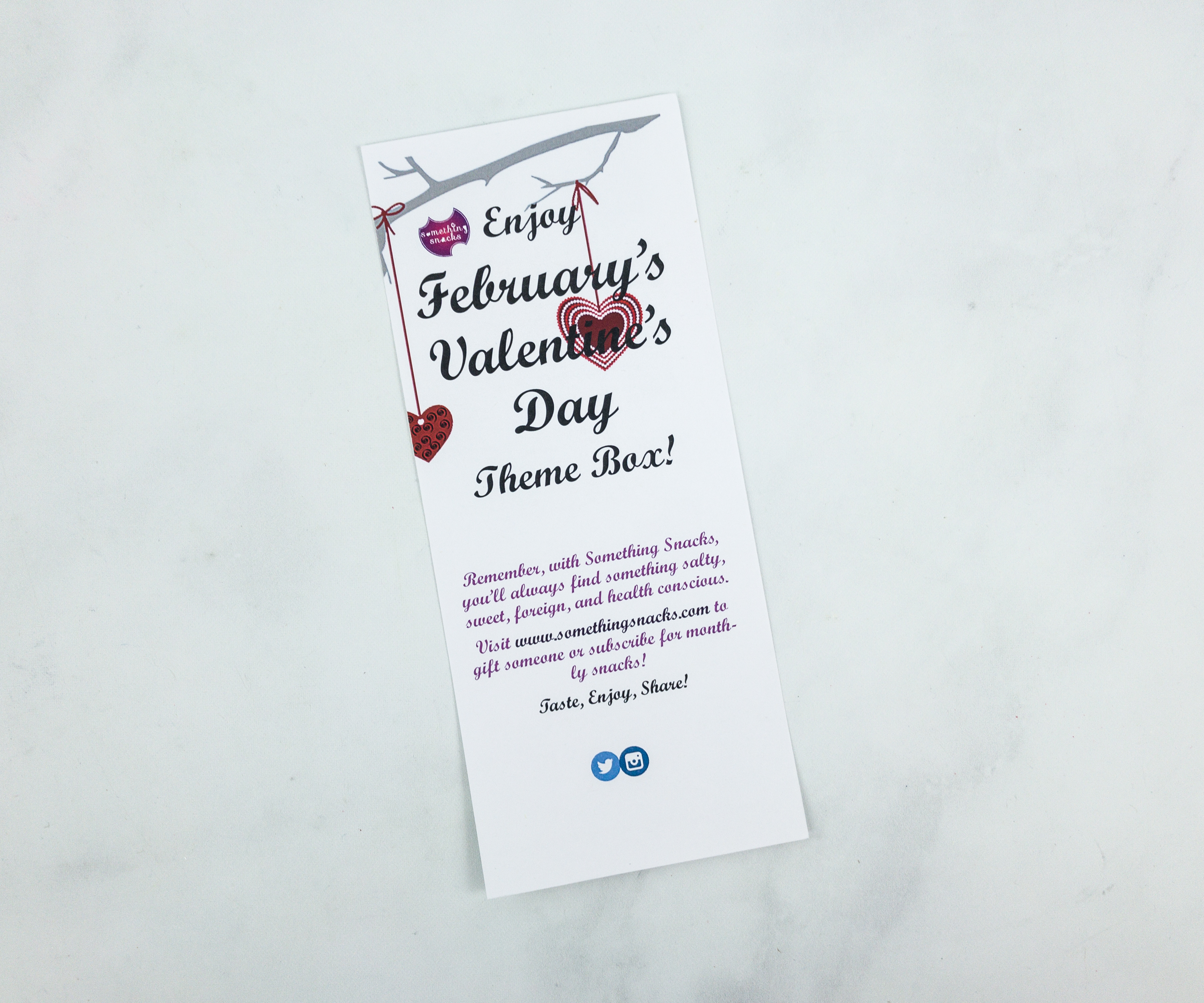 This month's theme is VALENTINE'S DAY!
The card simply names most of the snacks and country of origin, if outside the U.S., but they added a helpful feature on their site – a description and translation of ingredients for the items with foreign language packaging.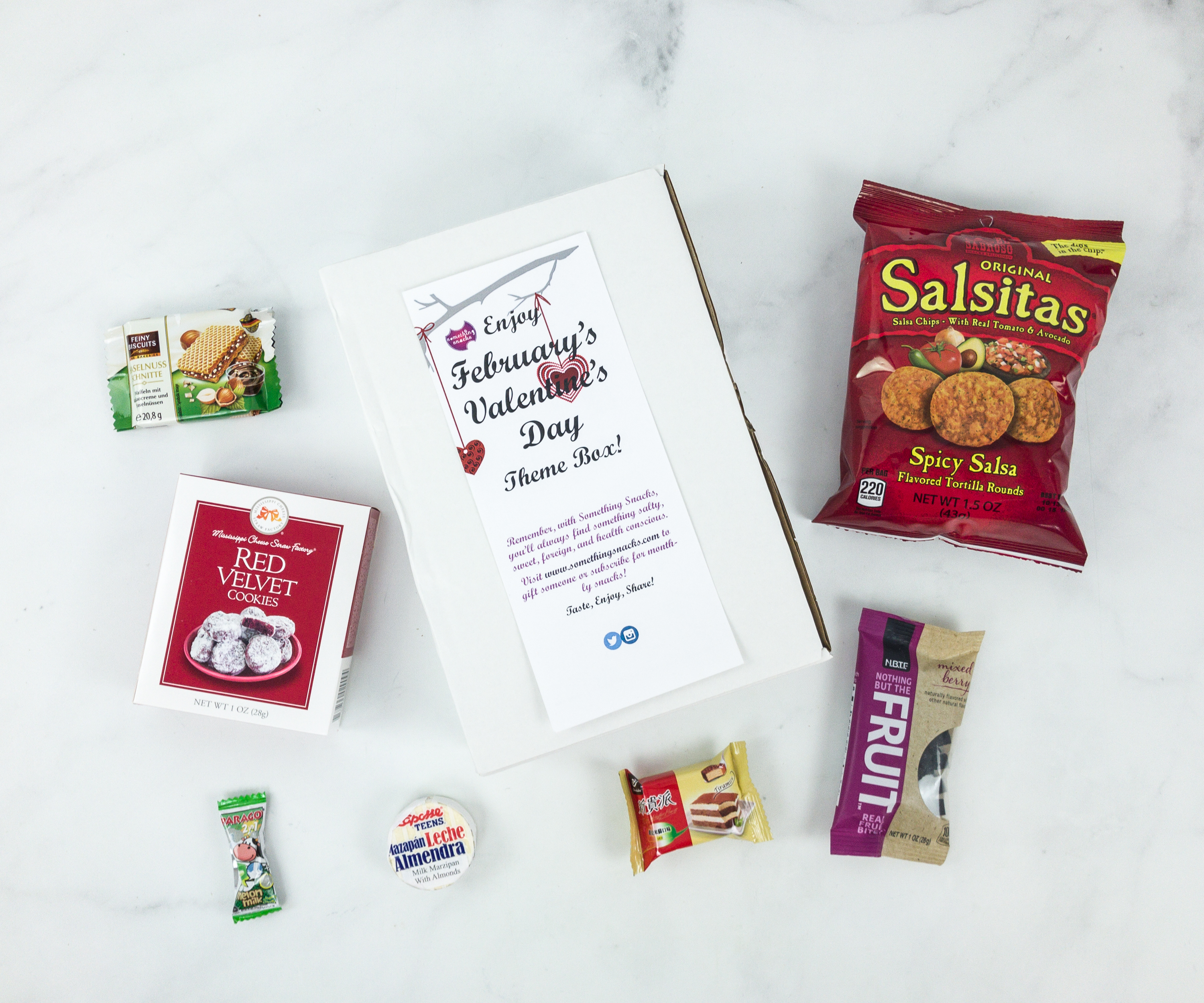 Everything in my Something Snacks February 2019 box!
El Sabroso Original Salsitas. These delicious gourmet tortilla chips are cooked to a light and crunchy texture. Each piece is well-seasoned with a flavorful blend of real tomato, onion, garlic, avocado, and jalapeno pepper. It's a great choice if you're craving for something mildly spicy! They really do taste like they're completely dipped in salsa and dried – delish!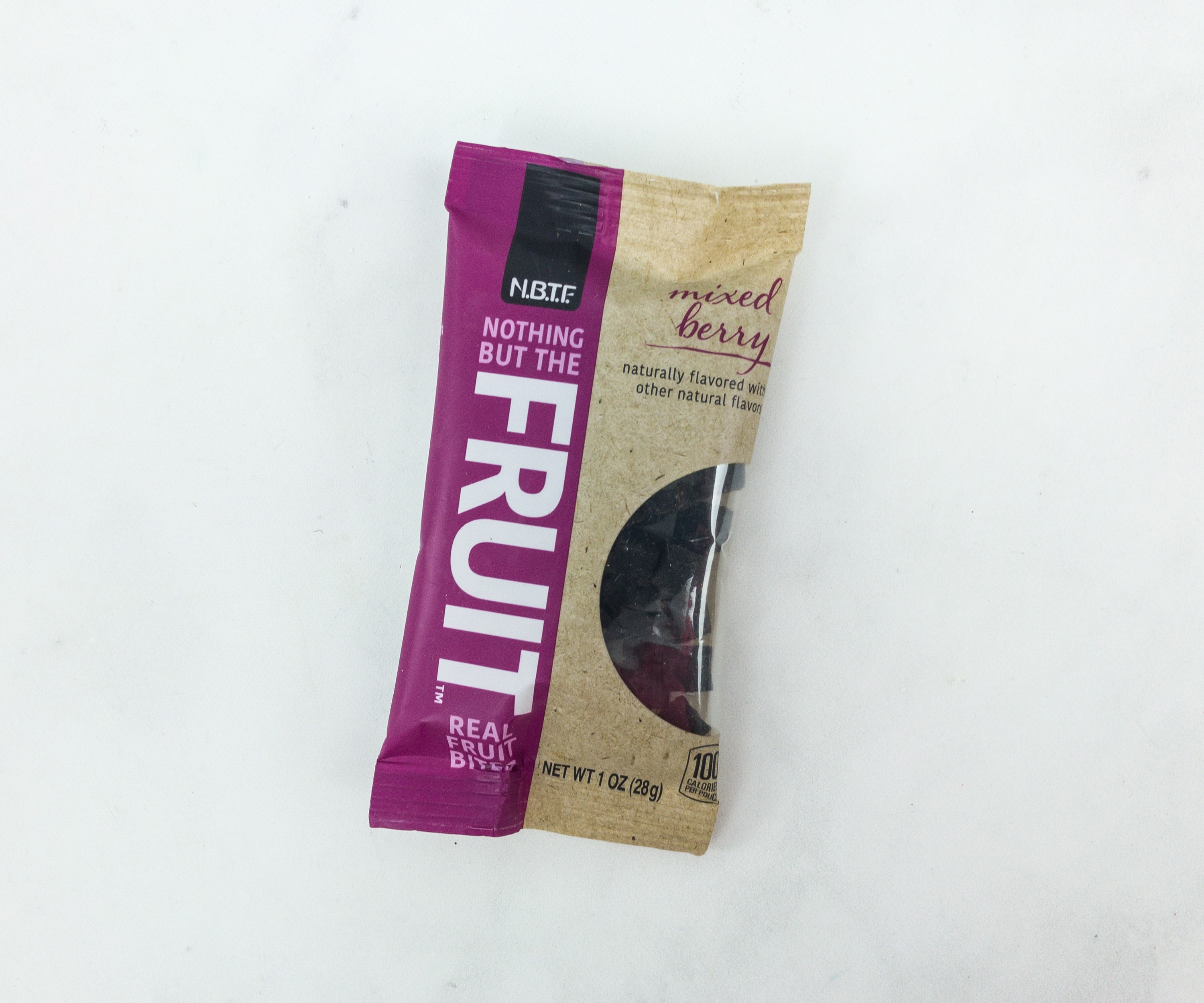 Nothing But The Fruit. Mixed berries were puréed and pressed to make these bite-sized snacks. Each pack provides one full serving of fruit that is vegan, gluten-free, and non-GMO. We enjoyed it straight out of the bag, but you can also put it as a topping for yogurt, oatmeal, or ice cream.
Red Velvet Cookies. A bite-sized version of red velvet cake, these cookies are made from rich chocolate infused with a mouthwatering morsel of crimson and then baked to perfection. It's such a luxurious dessert that you can enjoy anywhere!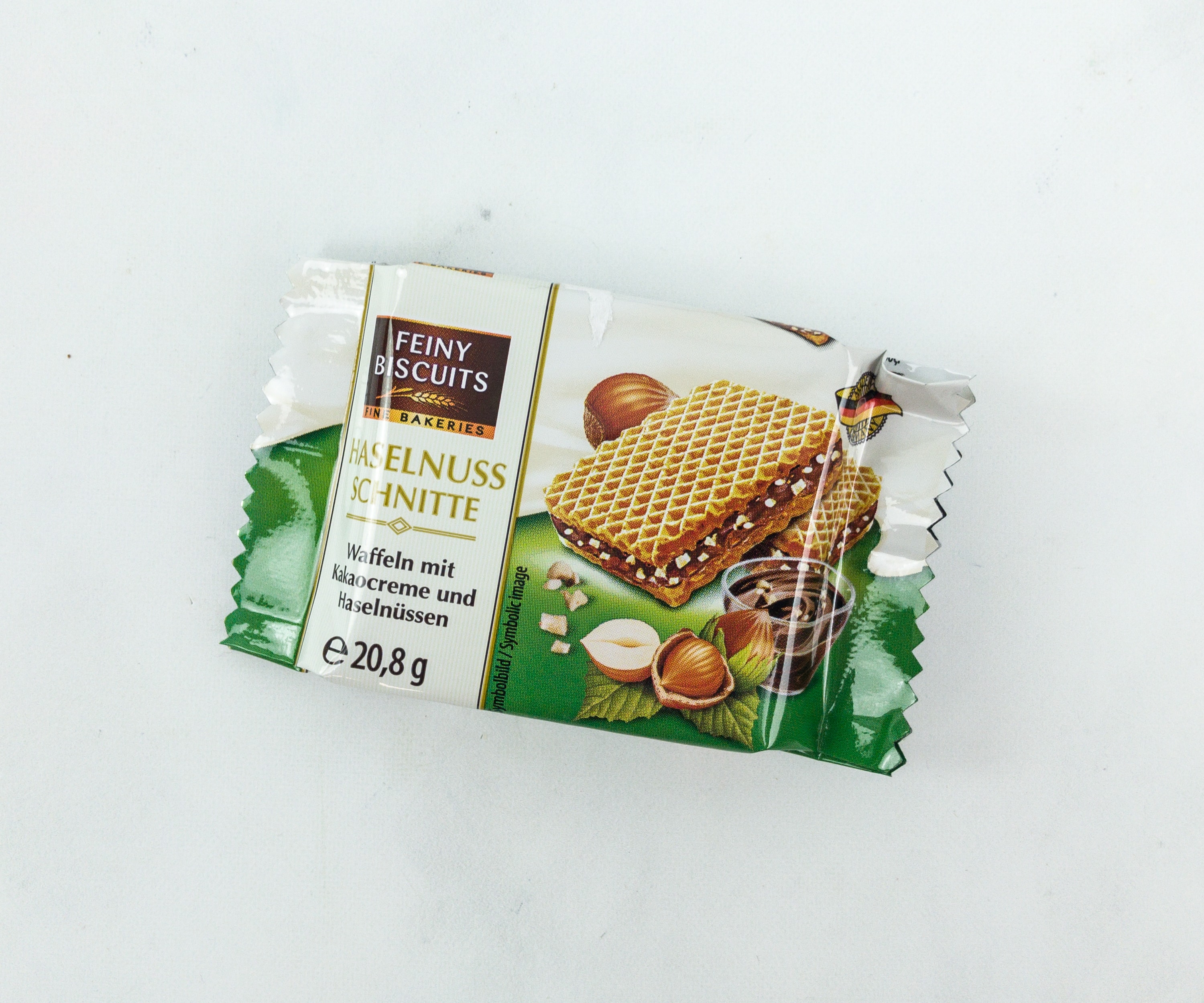 Feiny Biscuits Haselnuss Schnitte. The hunt for the perfect wafer snack is over. This one features two perfectly crunchy wafers with creamy and delicious hazelnut filling in between! It has just the right sweetness and it was definitely filling. It was super scrumptious with a beautiful pure taste of chocolate and hazelnut.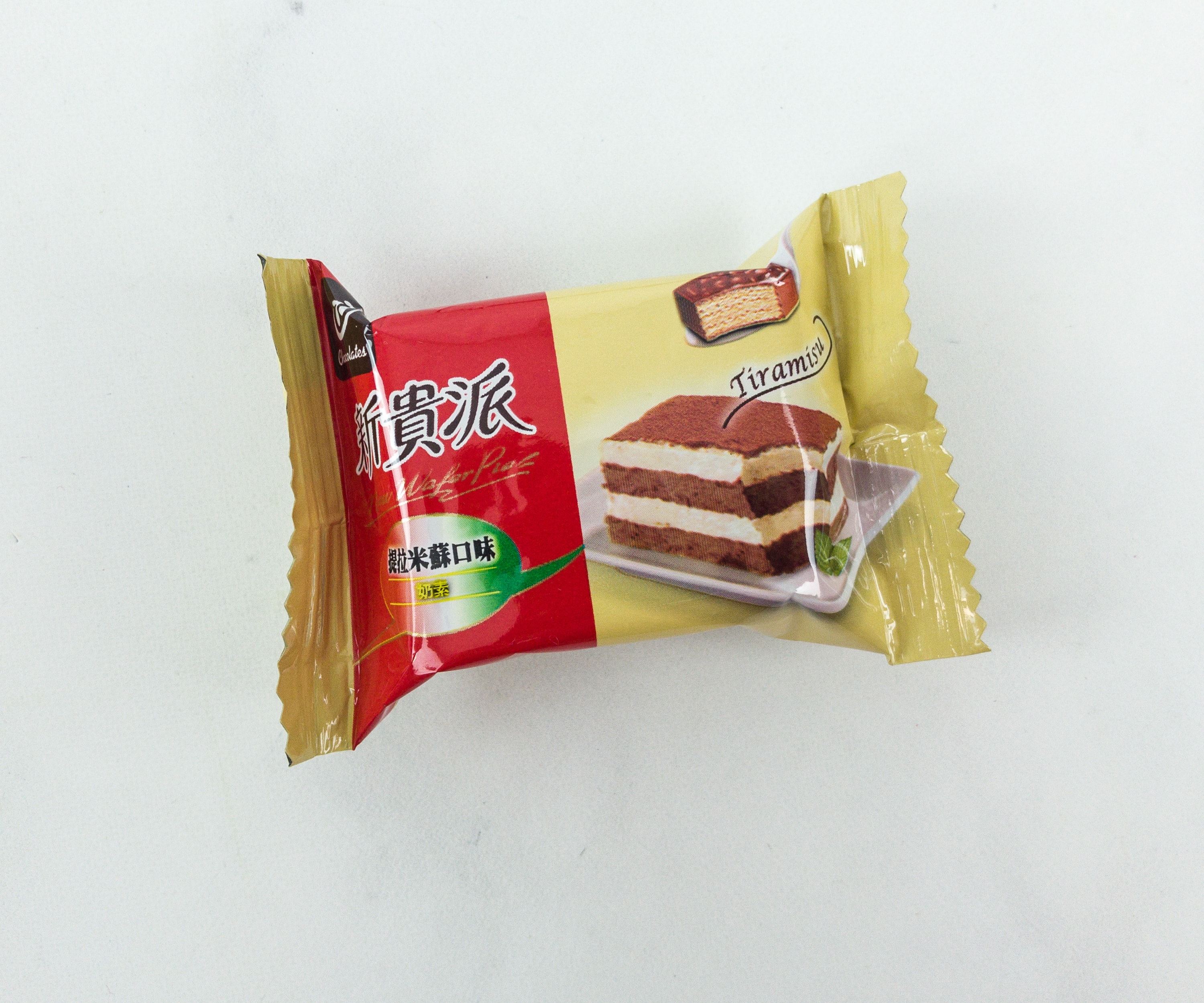 77 Chocolates Tiramisu Wafer Pie. This pie snack is one of the best selling snacks in Taiwan and I'm not surprised why! It has the rich taste of chocolate cookie mixed with mouthwatering tiramisu flavored filling. It's sweet, soft, and perfect as a dessert snack.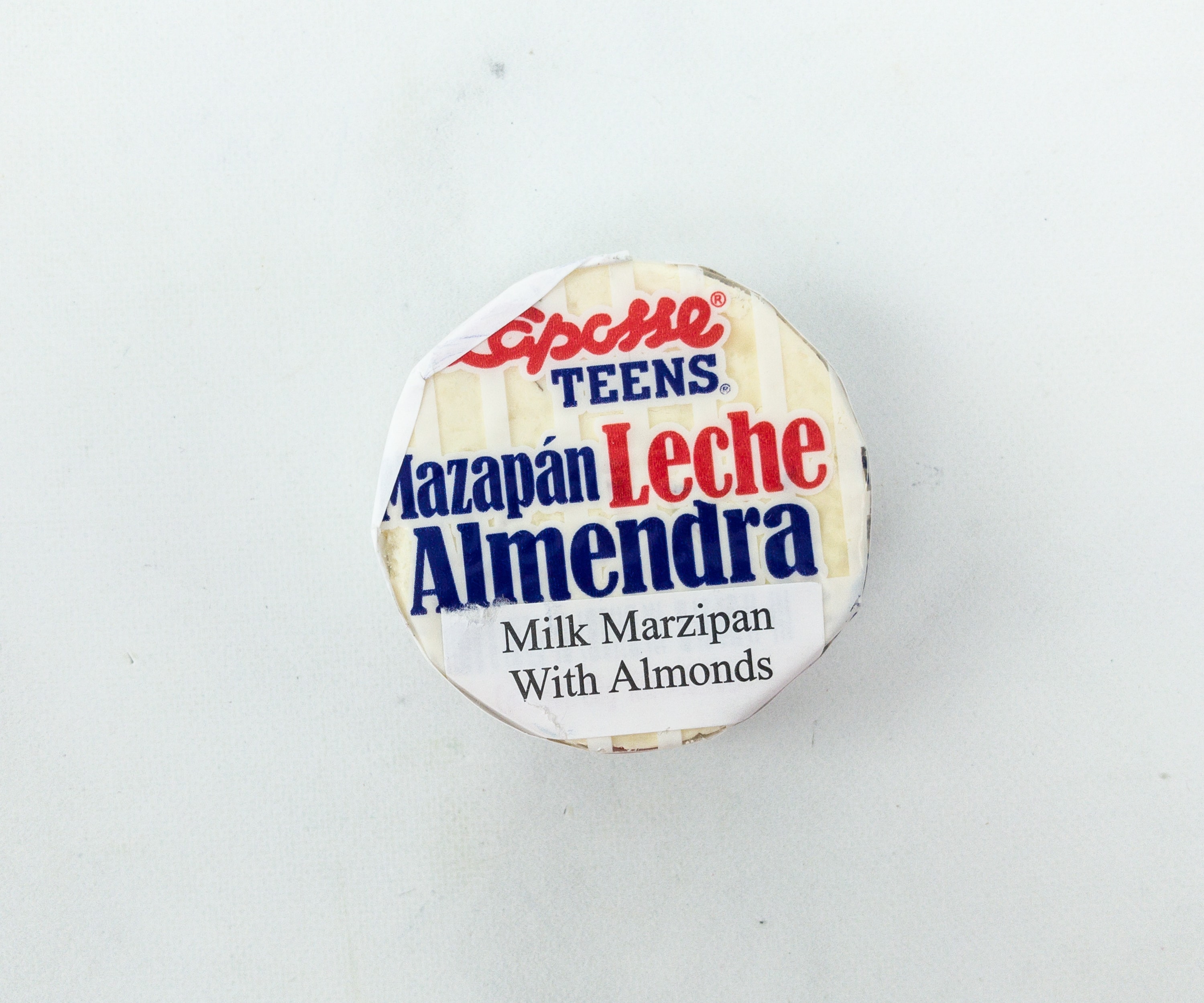 Laposse Teens Milk Marzipan with Almonds. A highly enjoyable and flavorful candy, this marzipan contains milk and toasted crushed almonds. Each bite is creamy but crumbly and it slowly melts in the mouth.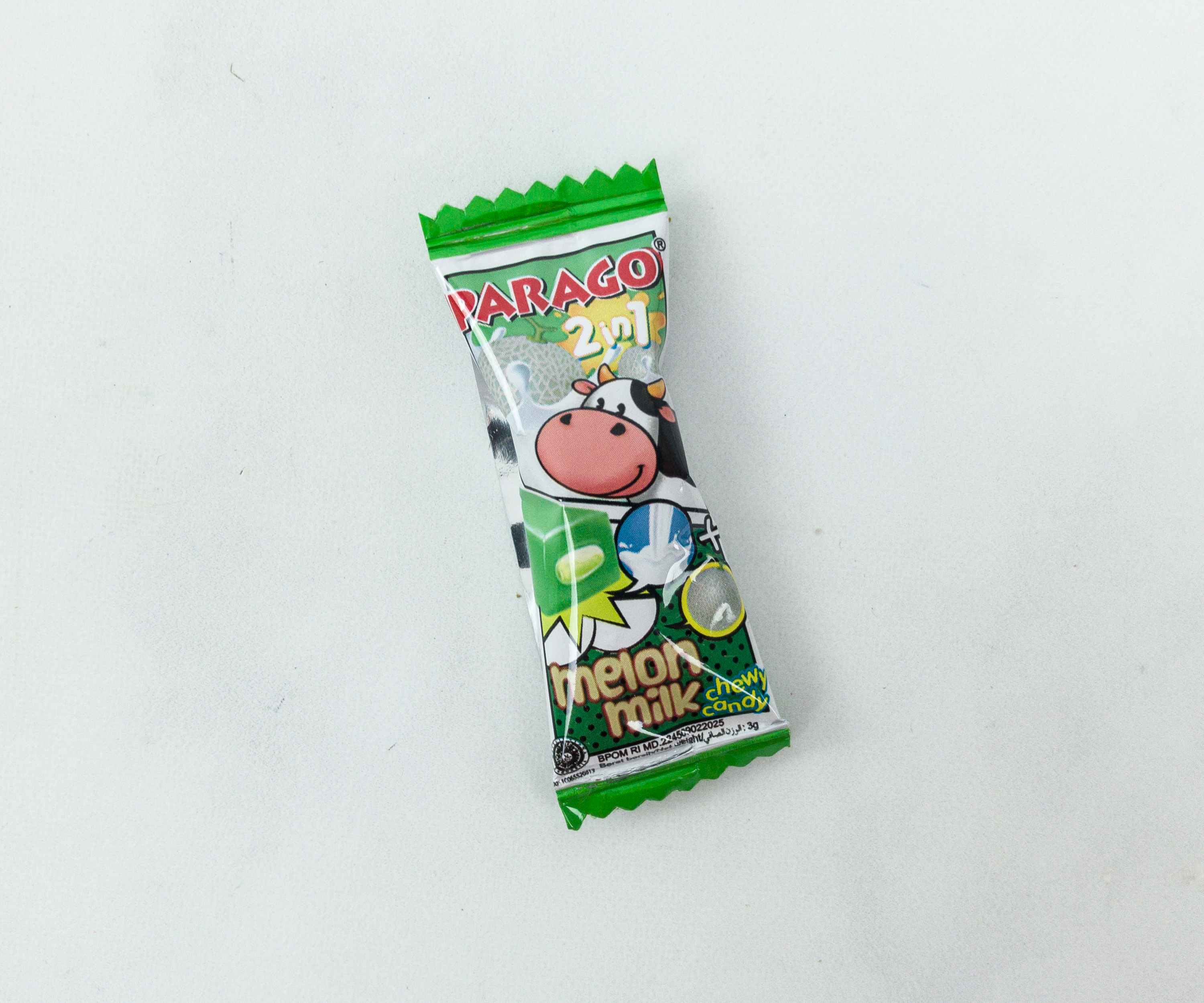 Jans Milk Chewy Candy Melon Milk. Here's another milky treat, and this time it's combined with the delicious flavor of melon. It's a fat-free candy, and it's chewy but not sticky.
Something Snacks once again satisfied my stomach and my love for unique snacks. As usual, there was a good variety of treats, which includes fruity, milky, chocolatey, sweet, and even spicy. If I'd have to choose a favorite, it would be the wafer with the hazelnut filling. It was really delicious and I'd love to have more! If you also have an adventurous palate and you don't mind trying a variety of snacks every month, this subscription is worthy of a try! We like this box for the higher end treats we can't find anywhere else!
What did you think of Something Snacks?