SnackNation is an award-winning healthy snack delivery service that makes it "auto-pilot easy" to discover new, exciting, all-natural snacks every month. Each month, the snack experts will meticulously select 6 best snacks to be in the box. This box is $9.99 but your first box and every month thereafter will be $4.99 as long as you complete the survey (which is quick enough for even me to finish it!).
DEAL: Pay only $1 for 6 snacks every month when you complete a quick online survey. USE THIS LINK to get the deal. You'll pay $1 + $3.99 shipping for each month as long as you fill out the survey.
For every box delivered to your door, SnackNation donates a meal on your behalf to a hungry family.
This month's featured card says "Open love." Perfect for the Valentine's Day!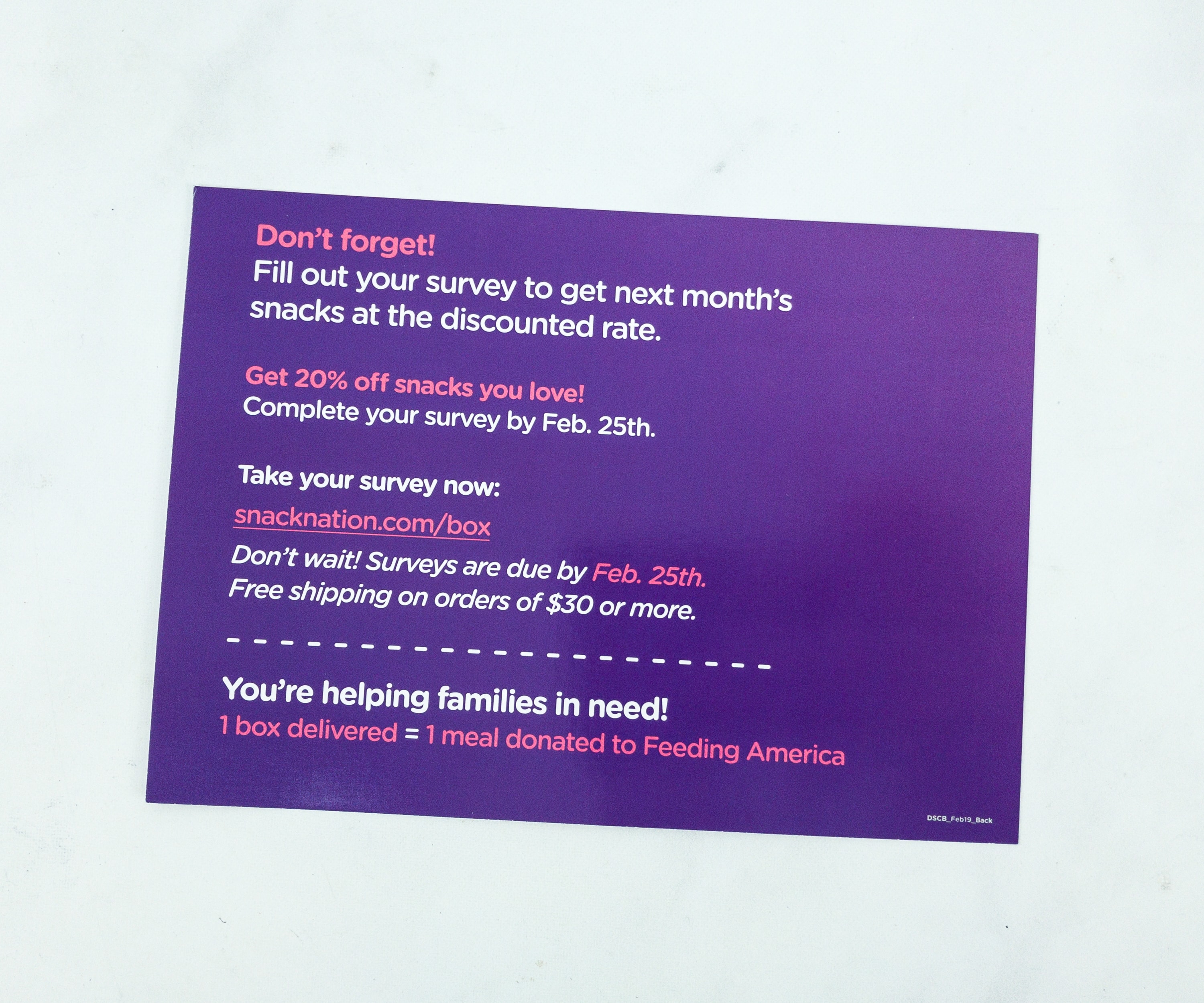 Submit your survey card before the cut-off and get a 20% off on your next box. This card also informs that Snack Nation is donating 1 meal for every box delivered.
Everything in this month's box!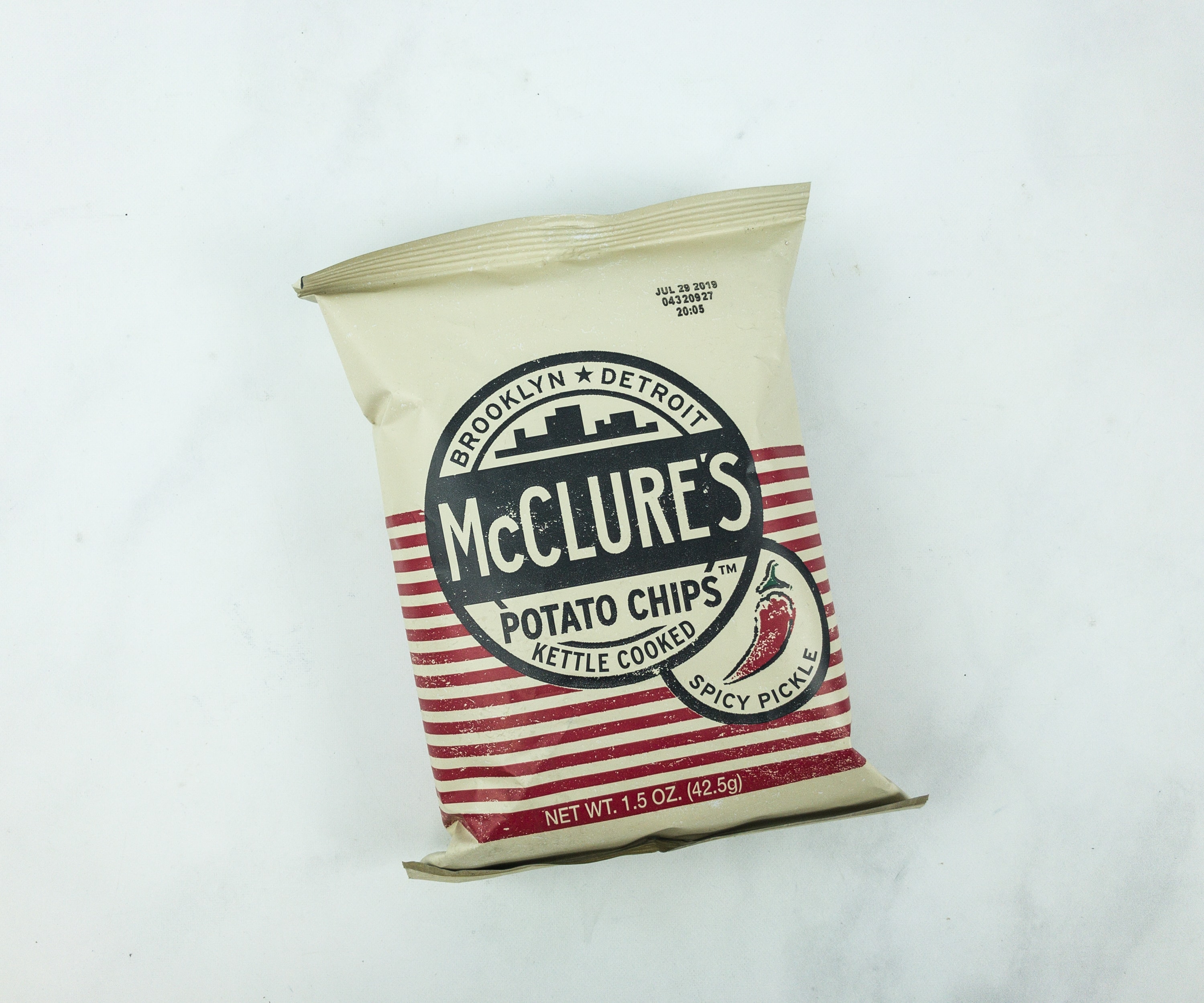 Brooklyn Detroit McClure's Potato Chips in Spicy Pickle. These delicious potato chips are flavored with cayenne and habanero pepper. It was seasoned just right. Zesty and flavorful, but not overwhelming.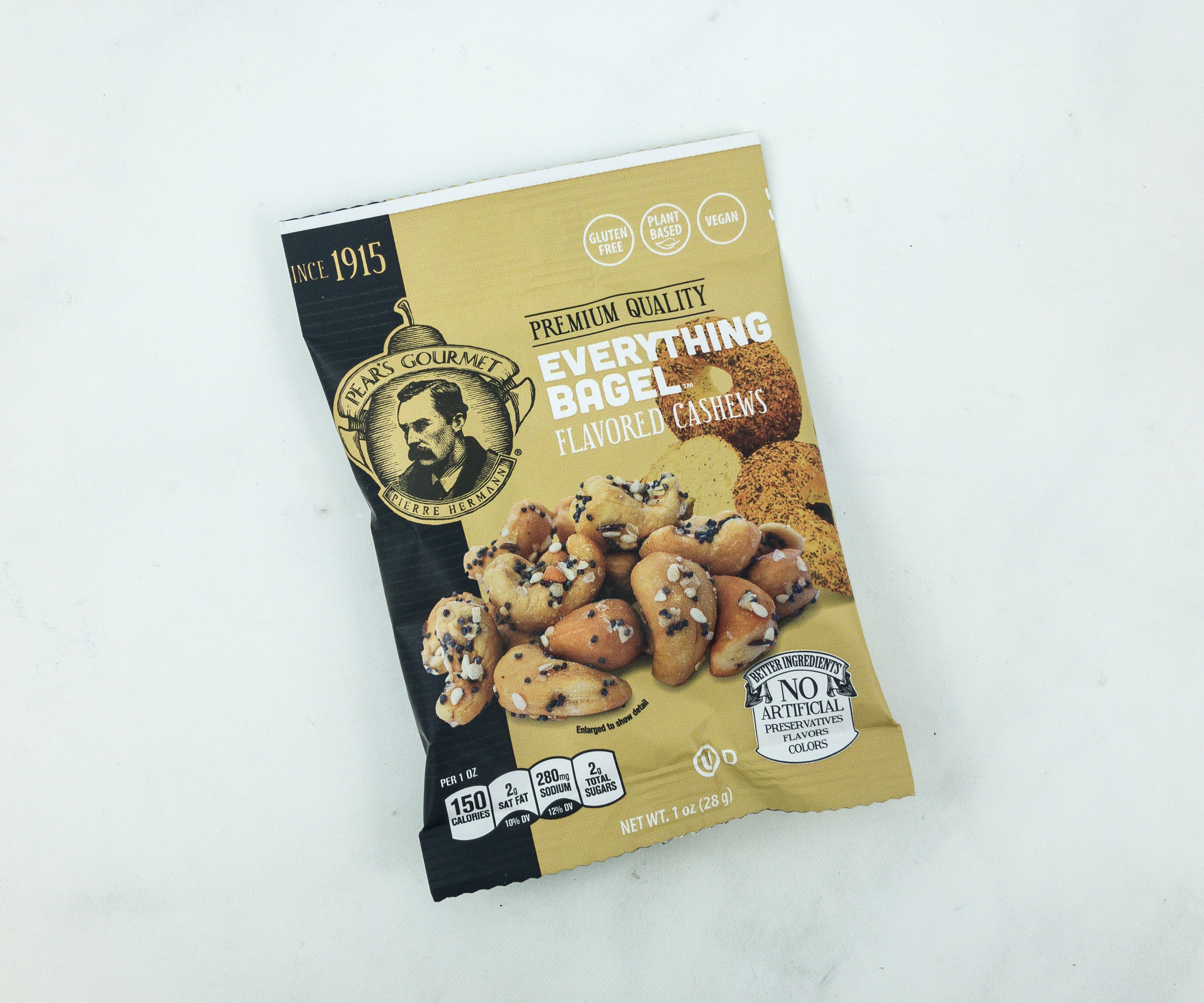 Pear's Gourmet Everything Bagel Flavored Cashews ($1) Cashews are tasty and filling! This one is even seasoned to make it more mouthwatering. The seasoning includes sesame seeds, poppy seeds, minced onion, salt, minced garlic, and caraway seeds. It's also keto-friendly, gluten-free, and cholesterol-free.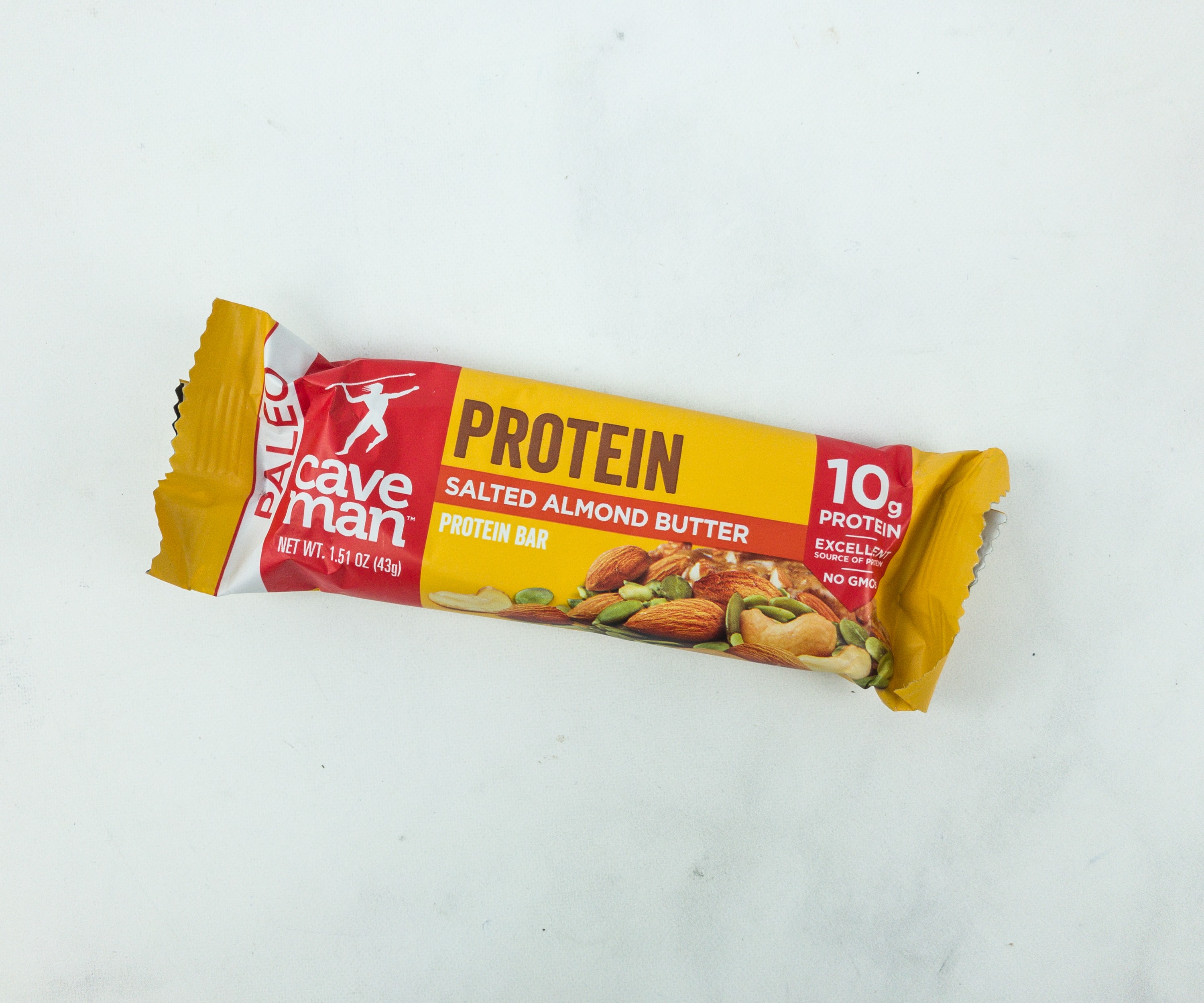 Cave Man Salted Almond Butter Protein Bar ($2.02) For healthy on-the-go snacking, they included this protein bar in the box. It contains egg white, plant-based protein, healthy fats, and carbs to make it a nutritionally balanced paleo snack. It's also non-GMO, gluten-free, soy-free, and dairy-free. The taste is great. The almond butter flavor is really noticeable, and the texture is soft and chewy with some visible nuts and seeds.
Lily's Sour Cherry Double Chocolate Crunch ($3.28) Another snack for some guilt-free indulgence, this bar is non-GMO, gluten-free, and made with stevia-sweetened chocolate. Also known as sweet leaf stevia, it contains a very low glycemic index that is safe even for diabetics. It also contains crispy rice and dried tart cherrie pieces to create a tart and crunchy snack!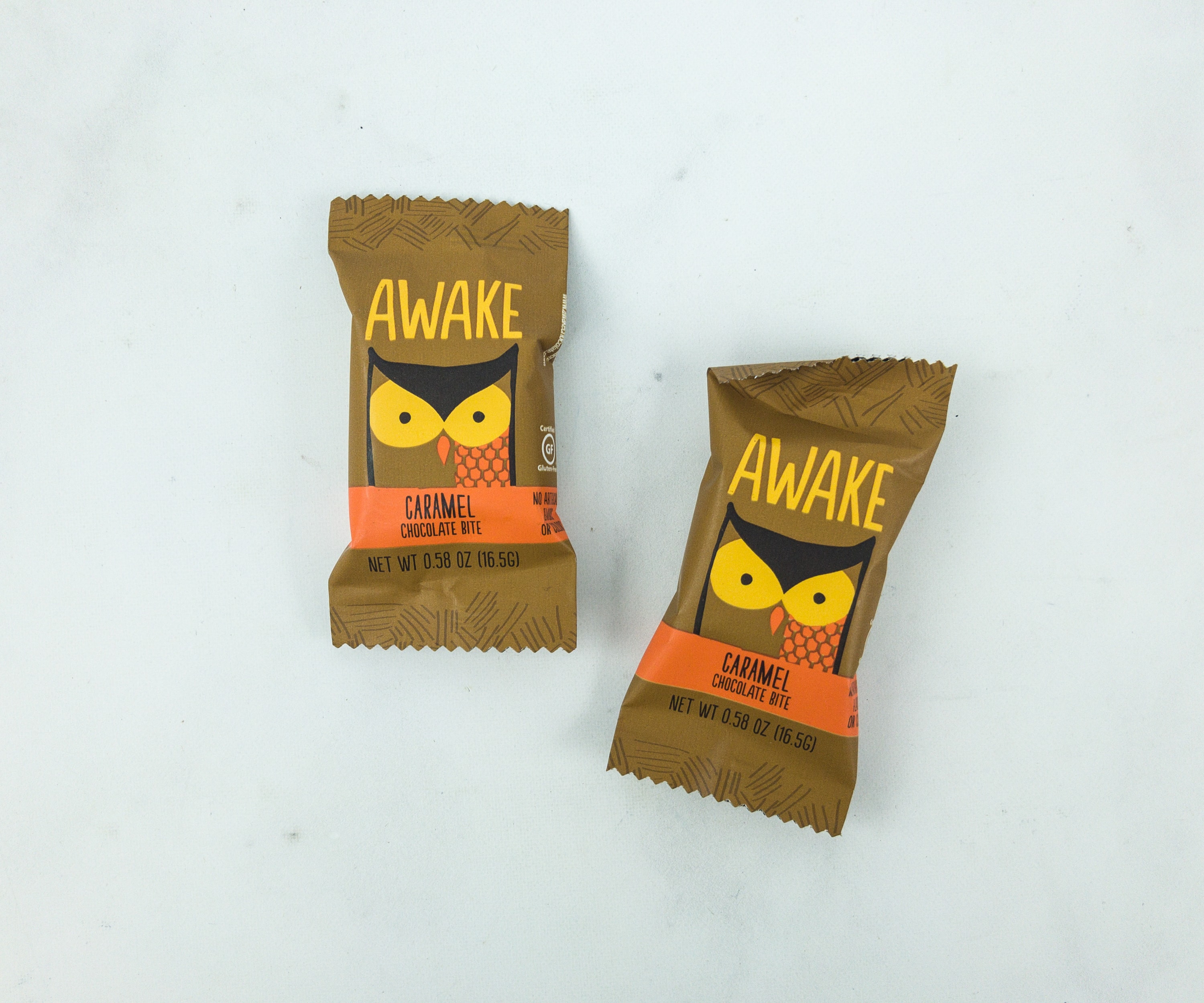 Awake Caramel Chocolate Bite ($0.83) Sleepy, but need to work? This is the snack for you! It contains caffeine equivalent to a cup of coffee, with no bitter aftertaste. The variant we got is caramel-chocolate and it is satisfyingly sweet. These are also gluten-free and kosher certified.
Country Archer Beef Stick in Jalapeño ($1.66) I love beef sticks and this one didn't disappoint! It's made with grass-fed beef, not too dry, and was spiced just right. No fillers, nitrites, nitrates or anything harmful as well!
It's paleo and keto friendly. Since it comes in a portable size, you can bring it as a snack when camping, hiking, or traveling.
Snack Nation brings a lot of tasty, delicious, healthy snacks that will not just fill your stomach but also satisfy your cravings minus the guilt. This month's box features a lot of protein-rich healthy snacks, and I'm so loving it because we certainly looking forward to having them as on-the-go snacks. I like everything I received this month, but the one that really stands out the most was the Everything Bagel cashews from Pear's Gourmet. What makes this subscription more commendable is that they donate a meal to charity for every box delivered to your door!
Are you getting a SnackNation box?