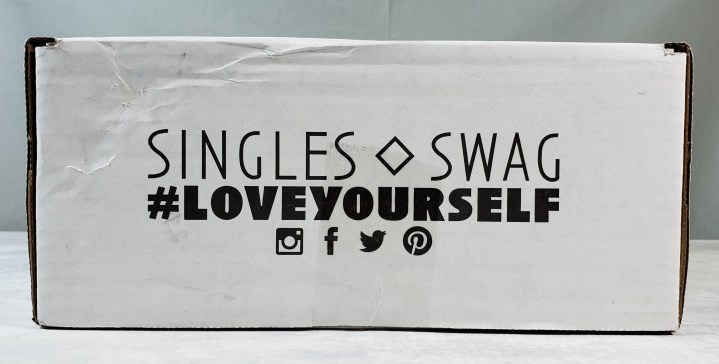 SinglesSwag is a fun, stylish monthly surprise designed exclusively for single women. Each month, receive full-sized products hand-selected for fabulous single women. These include organic bath and beauty products, trending fashion accessories, delicious artisan-crafted foods, best-selling books, and exciting surprises just for you. Choose between the regular (5-7 products) and petite (3-4 products) sized boxes. Month-to-month subscriptions start at $39.99 and $24.99, respectively, but rates are reduced for 3 and 6-month subscriptions (longer term = more savings). This is a review of the regular SinglesSwag box.
DEAL: Use coupon code HELLO20 to receive 20% off your entire subscription!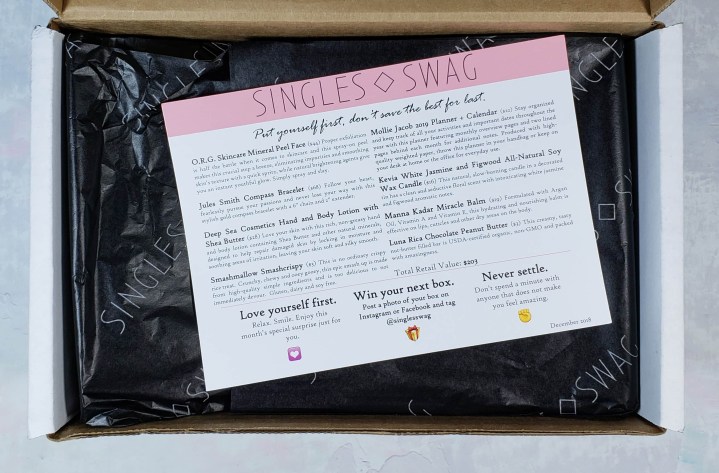 We Love Single Women

At SinglesSwag, we do not subscribe to any societal or cultural expectations on women. We believe a woman's happiness is determined by her outlook and attitude, not by her relationship status. We love to make single women look and feel beautiful, while empowering and inspiring them. We hope that our monthly package, created with love and delivered right to your doorstep will contribute to your happiness and well being. Never settle.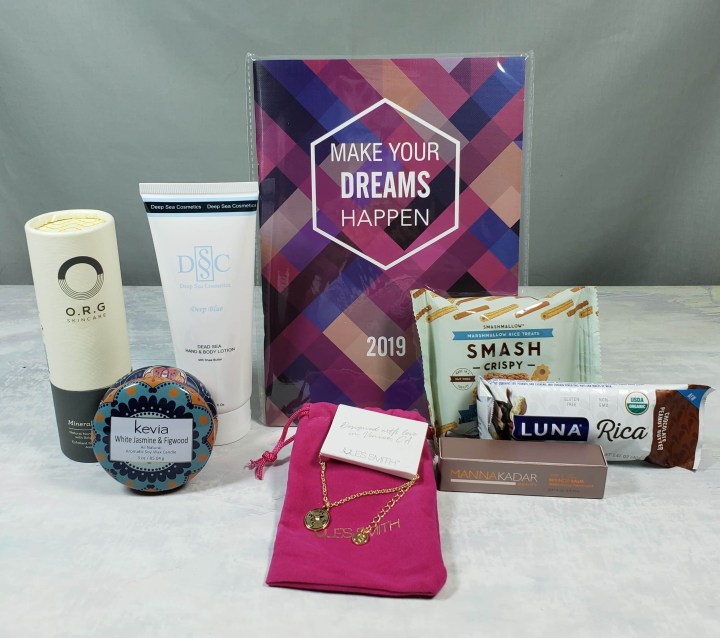 The December SinglesSwag box revealed! I'm already smitten with the travel candle. Love the pattern on the tin.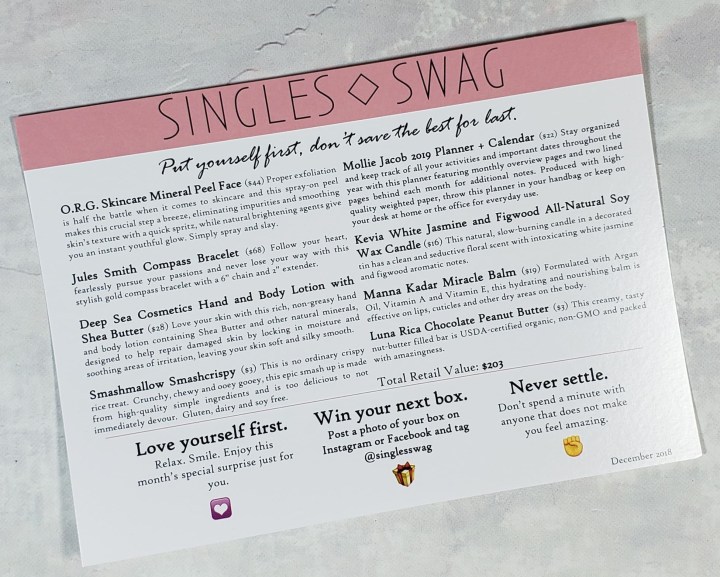 The information card contains a brief description of each item and its value. This month's quote is, "Put yourself first, don't save the best for last."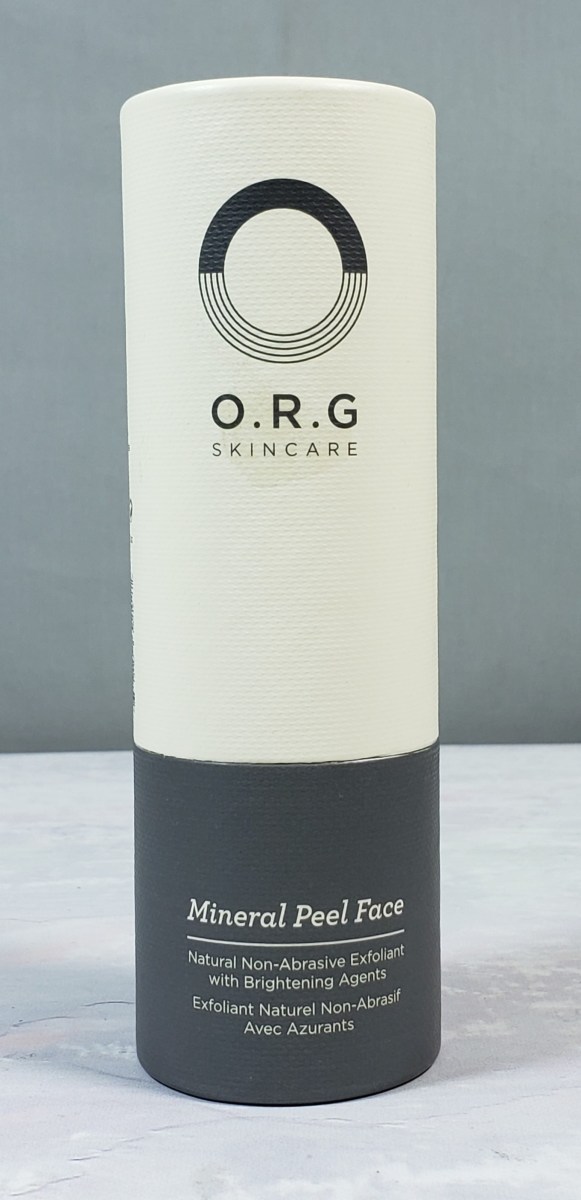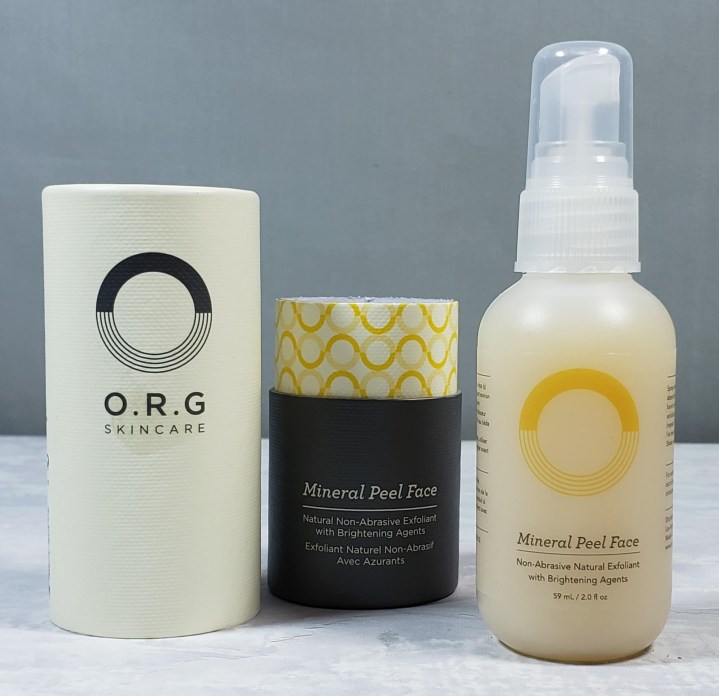 O.R.G. Skincare | Mineral Peel Face ($44): This is a liquid exfoliator that uses fruit extracts to remove dead skin for a brighter complexion. I am an avid fan of exfoliating and it is a weekly part of my beauty routine. Seriously, I still use the same brand that I discovered back when I was 12 (Brandy makes fun of my St. Ives dedication). So, I'm always a little skeptical of new exfoliating products. I have to say that this O.R.G. spray surprised me, in a good way.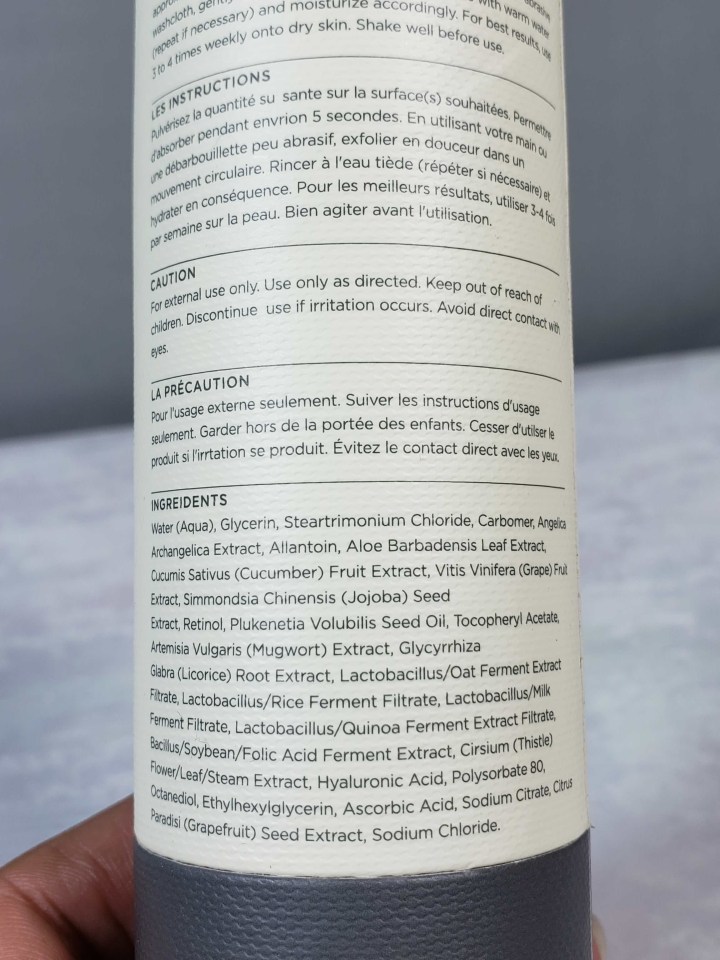 Here's a look at the ingredients. Also, instructions and precautions are in both English and French.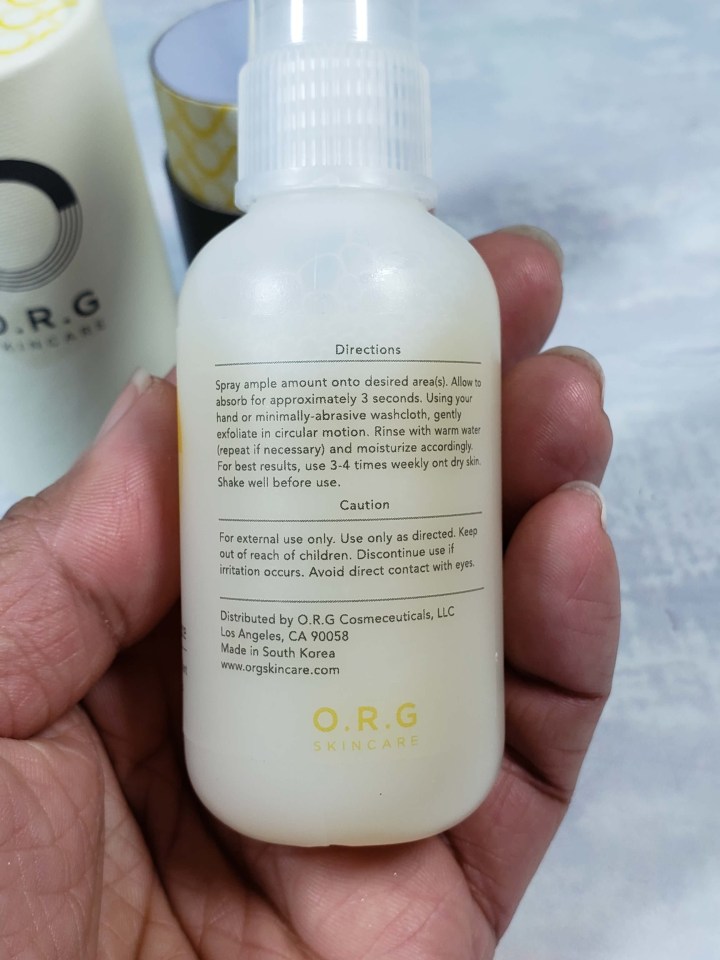 Directions are to spray on dry face, massage into skin, and rinse. As you massage, the dead skin will pill up. It's a little gross to see, but your skin will feel so smooth afterwards. My only complaint is that I would have liked a finer mist from the spray.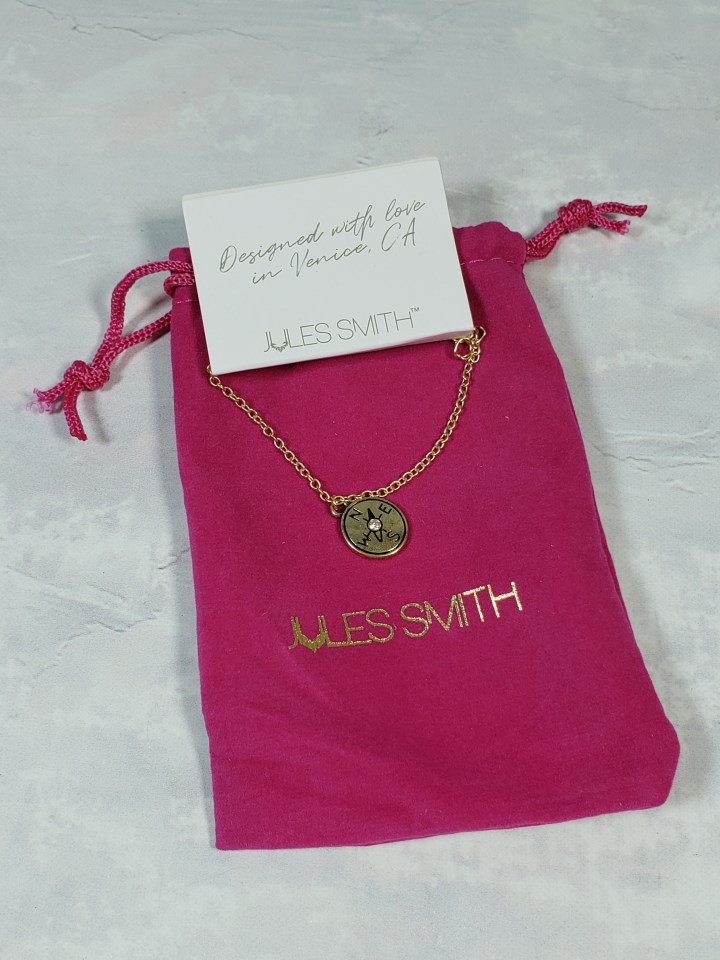 Jules Smith | Compass Bracelet ($68): Could not find this bracelet on the website, but retails for similar style chain bracelets were between $50-$60. SinglesSwag says to "follow your heart, fearlessly pursue your passions and never lose your way" with this piece. The bracelet has a 6″ chain with 2″ extender.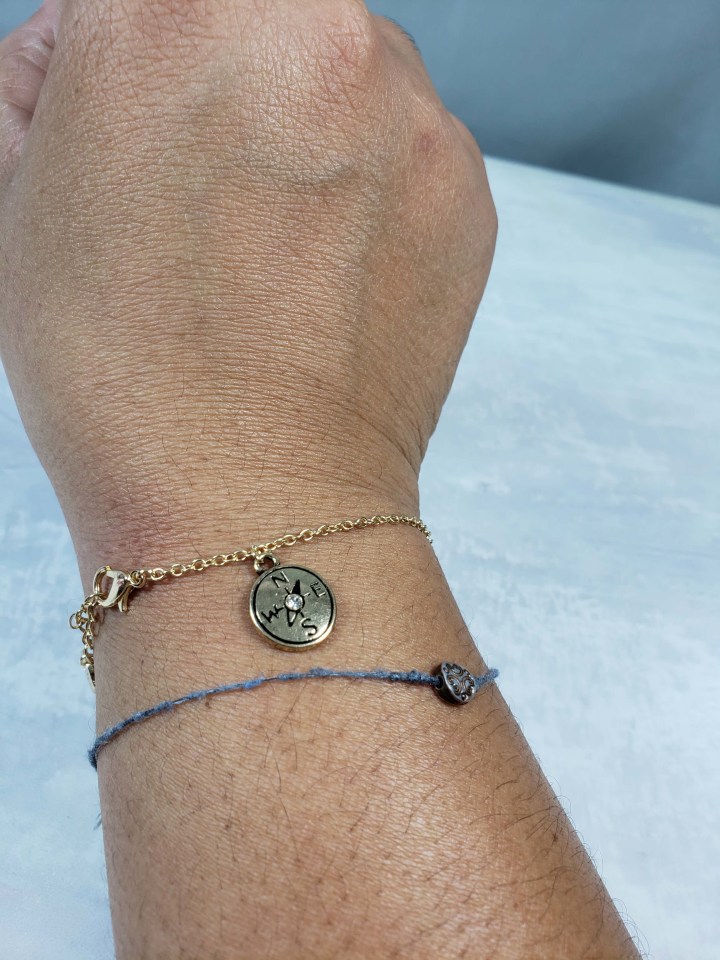 Here's a look at this on me. I think the stone in the center of the compass adds a nice touch (and a little bling).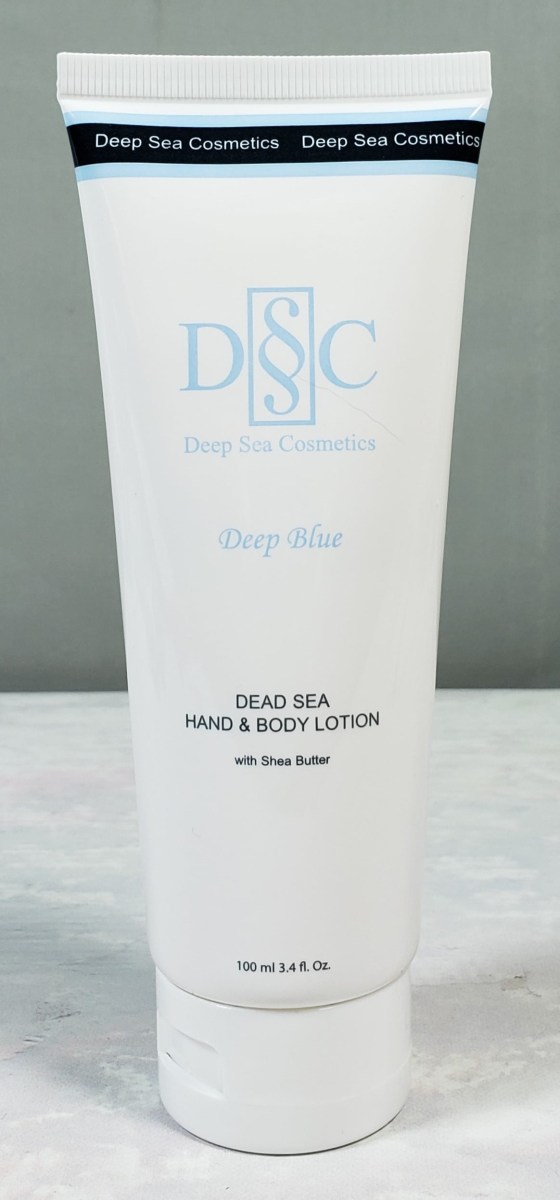 Deep Sea Cosmetics | Hand and Body Lotion with Shea Butter – Deep Blue ($28): Full-sized tube (200 mL) is $34.95 at DeepSeaCosmetics.com. That would give this tube a value of $17.50. I always appreciate getting hand lotions (I keep them everywhere – my car, my office, and my purse). As a frequent hand washer, lotions are most appreciated during the drier winter months.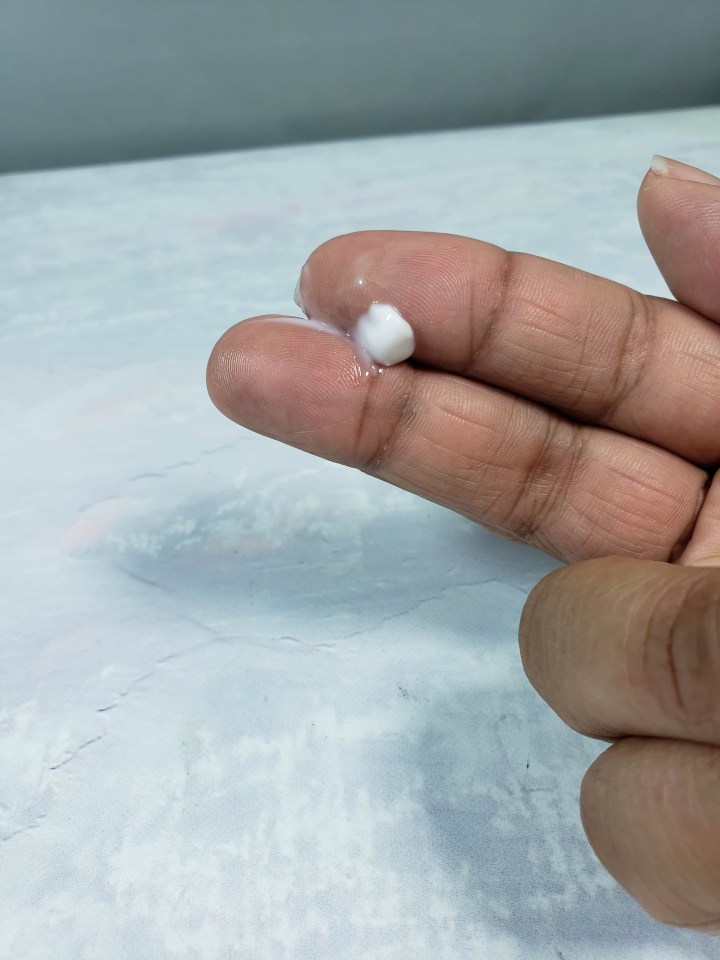 Formulated with shea butter and calendula oil, this quick-absorbing lotion keeps hands, and body, soft and supple.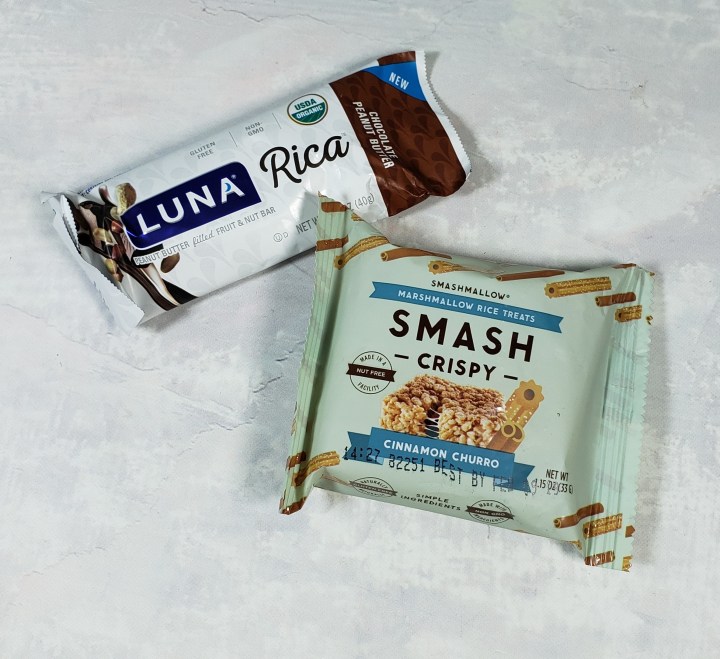 Smashmallow | Smash Crispy – Cinnamon Churro ($3): $0.83 at Smashmallow.com. A cinnamon enhanced rice crispy treat… YES, please! This combines the goodness of Smashmallow's tasty marshmallows with your favorite childhood rice cereal treat for a yummy win. This is also free of gluten, soy, and dairy.
Luna | Rica Chocolate Peanut Butter ($3): $1.99 at ClifBar.com. The outer shell of this bar is like a traditional protein/fruit and nut bar, with the chewy texture. However, then you bite in and get a touch of chocolate and a peanut butter filling. I'm only a mild peanut butter fan, but I really liked the taste of this bar. The slight tang of the fruit works well with the sweet and creamy filling. The bar is also organic and non-GMO.
Mollie Jacob | 2019 Planner + Calendar ($22): As you prepare for the new year, don't forget to keep track of your appointments and social engagements (make sure to schedule a little "me time") with this planner from Mollie Jacob. It is small enough to fit in most handbags and made of high-quality weighted paper. Plus, it has a fun, bright geometric design on the cover. While I like this planner, I did think that it was overpriced.
Here's a glimpse of the monthly overview.
And there are sections behind each month for additional notes. I love that the pages are lined!
Kevia | White Jasmine and Figwood All-Natural Soy Wax Candle ($16):  This slow burning soy wax candle features jasmine and figwood as its aromatics. Jasmine is floral scent that calms and reduces stress. It is thought to help with depression and mental tension. Figwood provides a soft green, slightly sweet, woodsy note to balance the overall fragrance.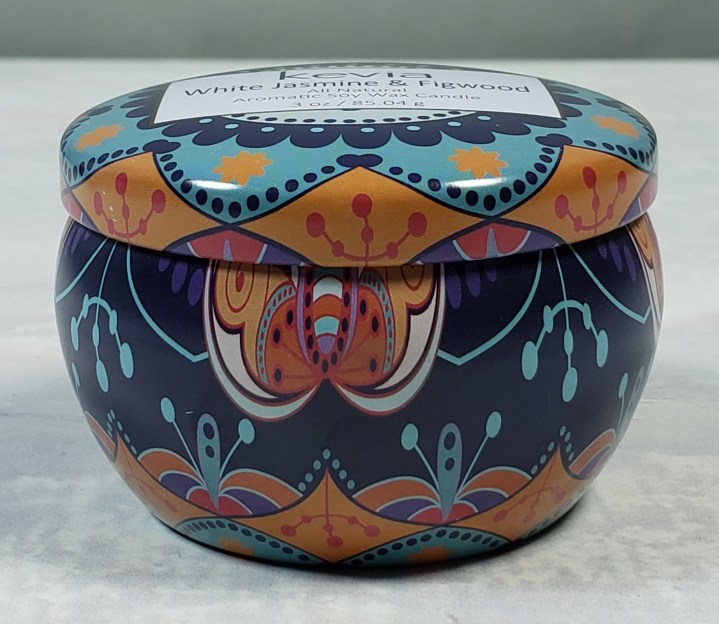 I had to show the travel container up close. The design is so pretty. It adds a pretty touch to wherever you display it even when not burning.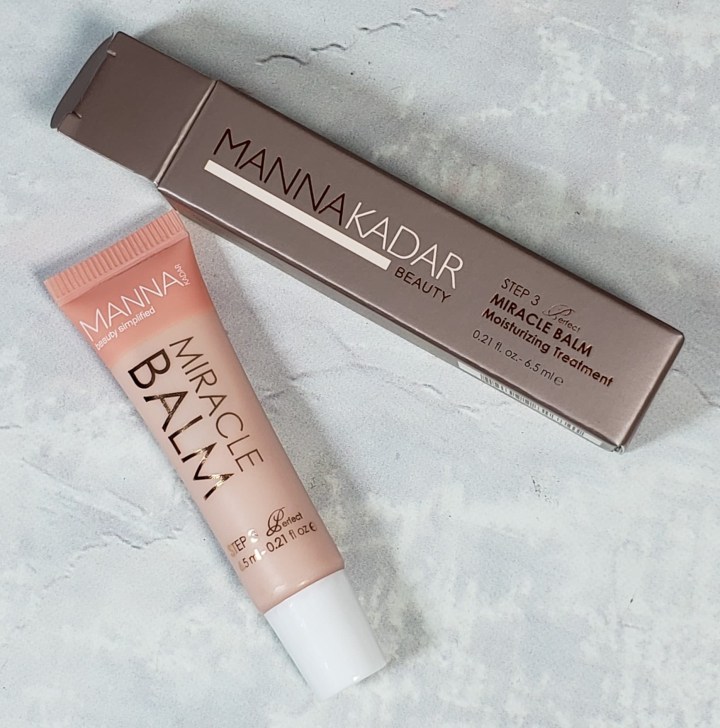 Manna Kadar | Miracle Balm ($19): This balm is formulated with argan oil, vitamin A, and vitamin E. It can be used on lips, cuticles, and other dry areas on skin. A little goes a long way with this sheer formula. It doesn't leave a cast and can be used on any skin tone.
Here's a look at the ingredient list. This does contain mineral oil and petroleum if that is a concern for you.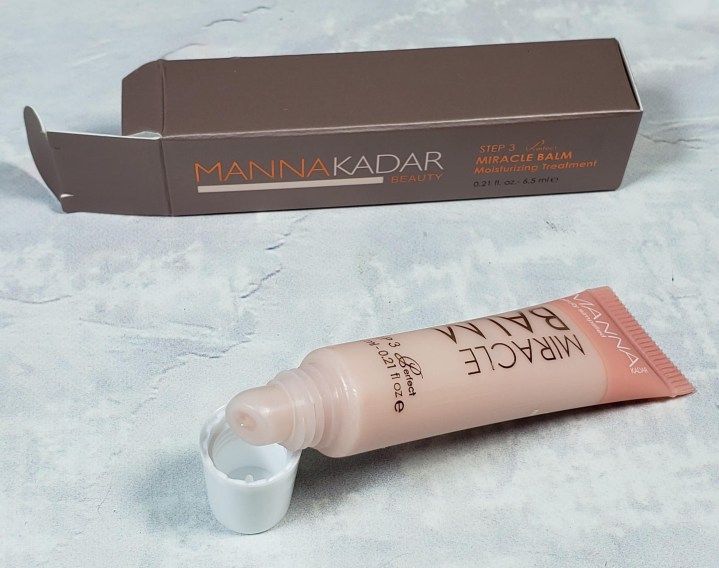 The applicator helps to keep this mess-free as you use it.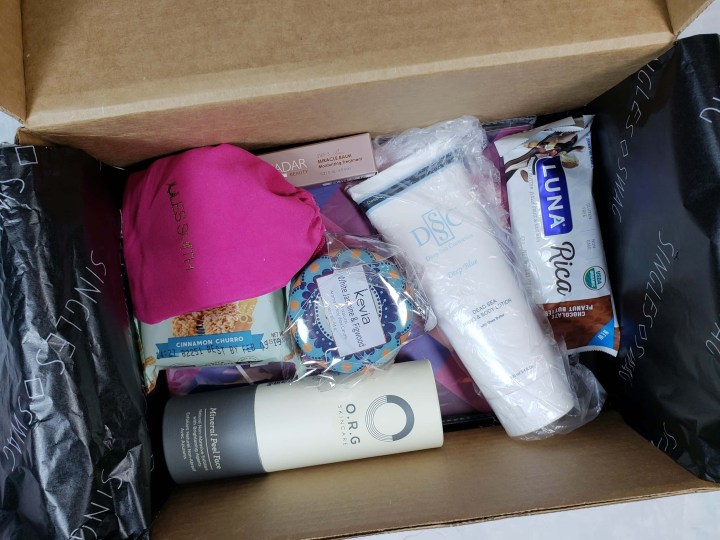 December's SinglesSwag box has a listed value of $203. I found some pricing discrepancies on the hand lotion and snacks, taking the box below the $200 value mark. However, even with the lowered prices, there is no denying that the box contains a good value of items compared to the subscription cost.  My favorite item was absolutely the O.R.G. face peel, although it won't replace my tried and true, especially from a cost standpoint. What items were you excited to try? Let me know your thoughts by leaving a comment below.
Whether you're single or attached, I think you can enjoy this box. Plus, what a great monthly box if you're searching for something to replace your monthly POPSUGAR Must Have Box!
What about you? Did you have a favorite in this month's box? Let me know with a comment below.