Say it with a Sock is a monthly sock subscription that sends high-quality cute and/or funky socks to your door. You can also gift this sock club to someone special who likes really cool socks and they will receive a note to go along with their new warm fuzzies. This sockscription sends only brand name socks.
This subscription is available for men, women, or children in 1, 6, and 12-month terms. Adult subscriptions include one or two pairs a month. Kids' subscriptions include two pairs a month. With all subscriptions, you'll get a style quiz to help personalize your subscription!
This is a review of the Kids' 2-Pair Sockscription ($13.99 + free shipping).
DEAL: Save 15% on your order with coupon code SOCKS15 or get your first pair for $11.99 with coupon WELCOMETOTHECLUB.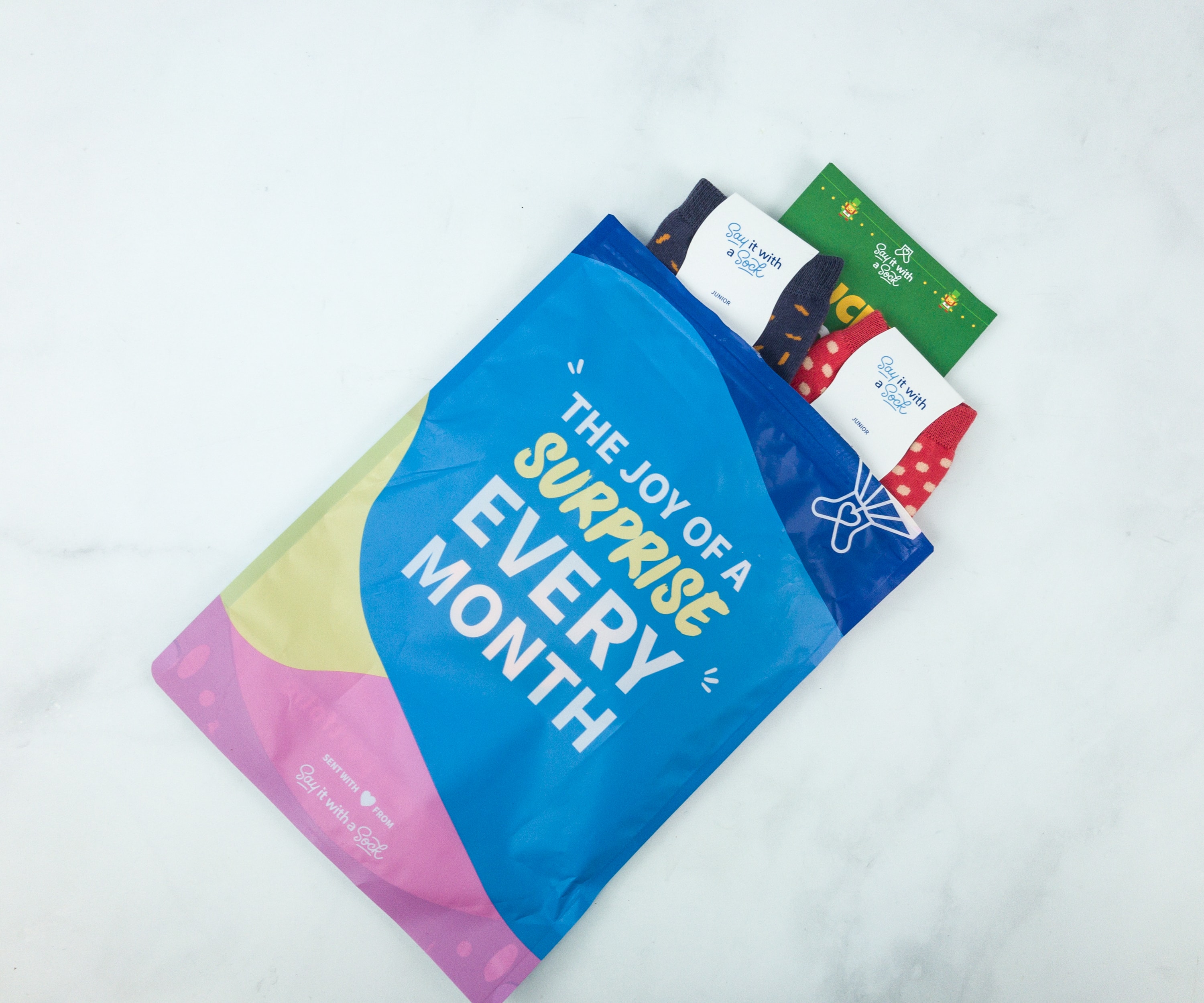 The socks arrived well protected in a poly mailer!
Say It With A Sock provides thousands of socks each year to Lava Mae, an organization which helps homeless people. Learn more here!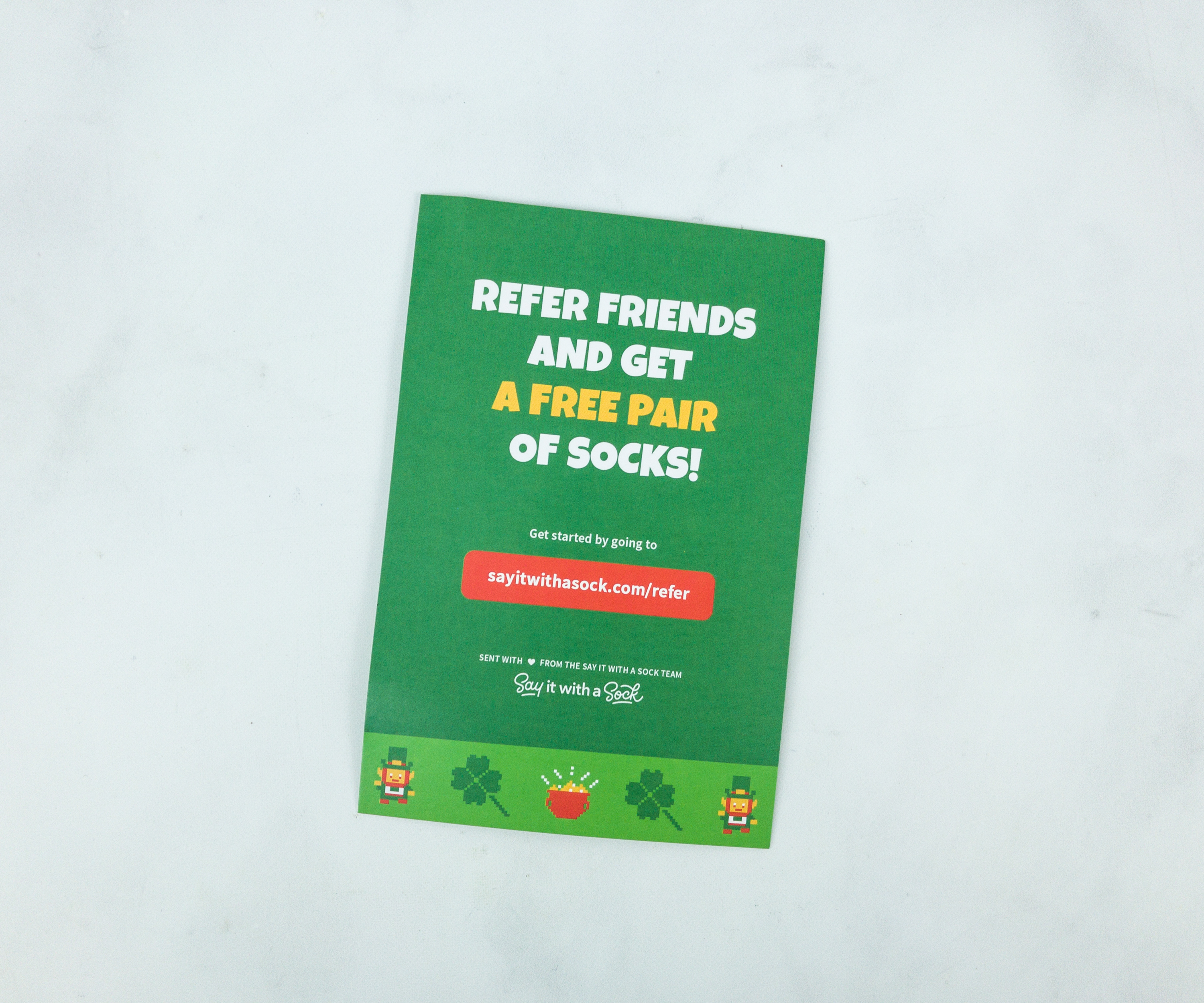 It also comes with a cute St. Patrick's Day themed card which includes info on how you can get a free pair.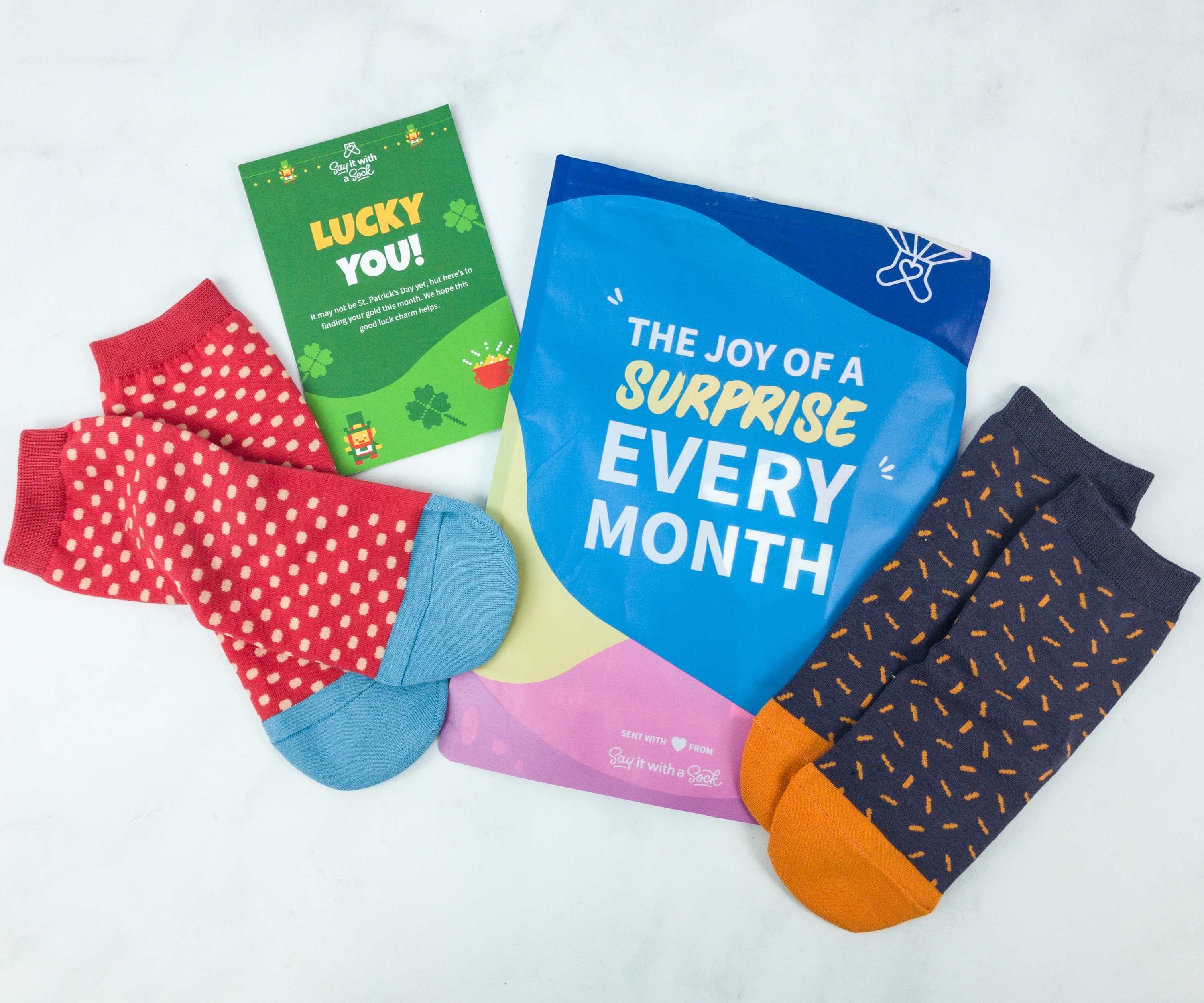 Everything in my pack!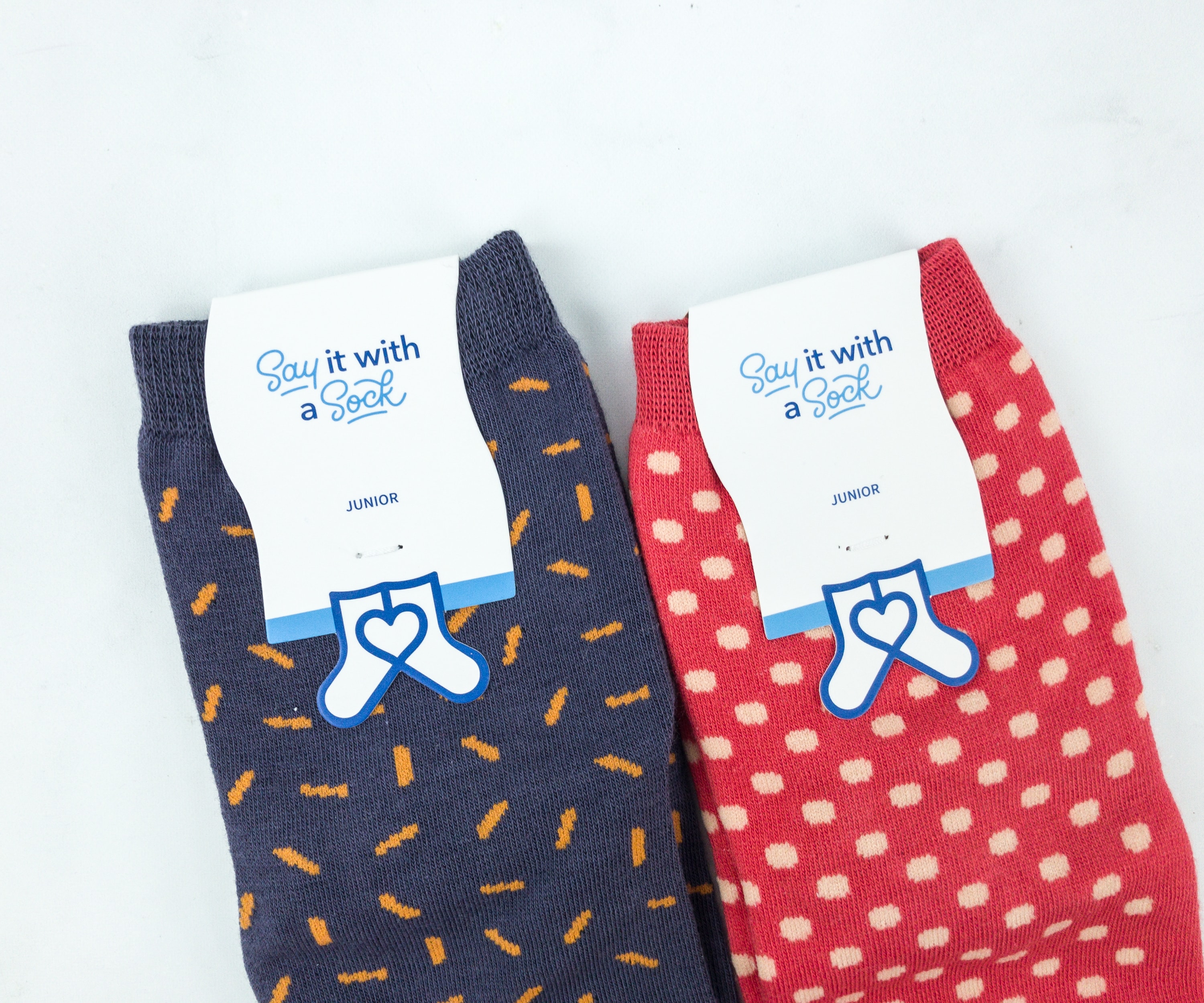 These month's pair of socks looks so festive and eye-catching!
They are made of 70% combed cotton, 25% polyester, and 5% spandex.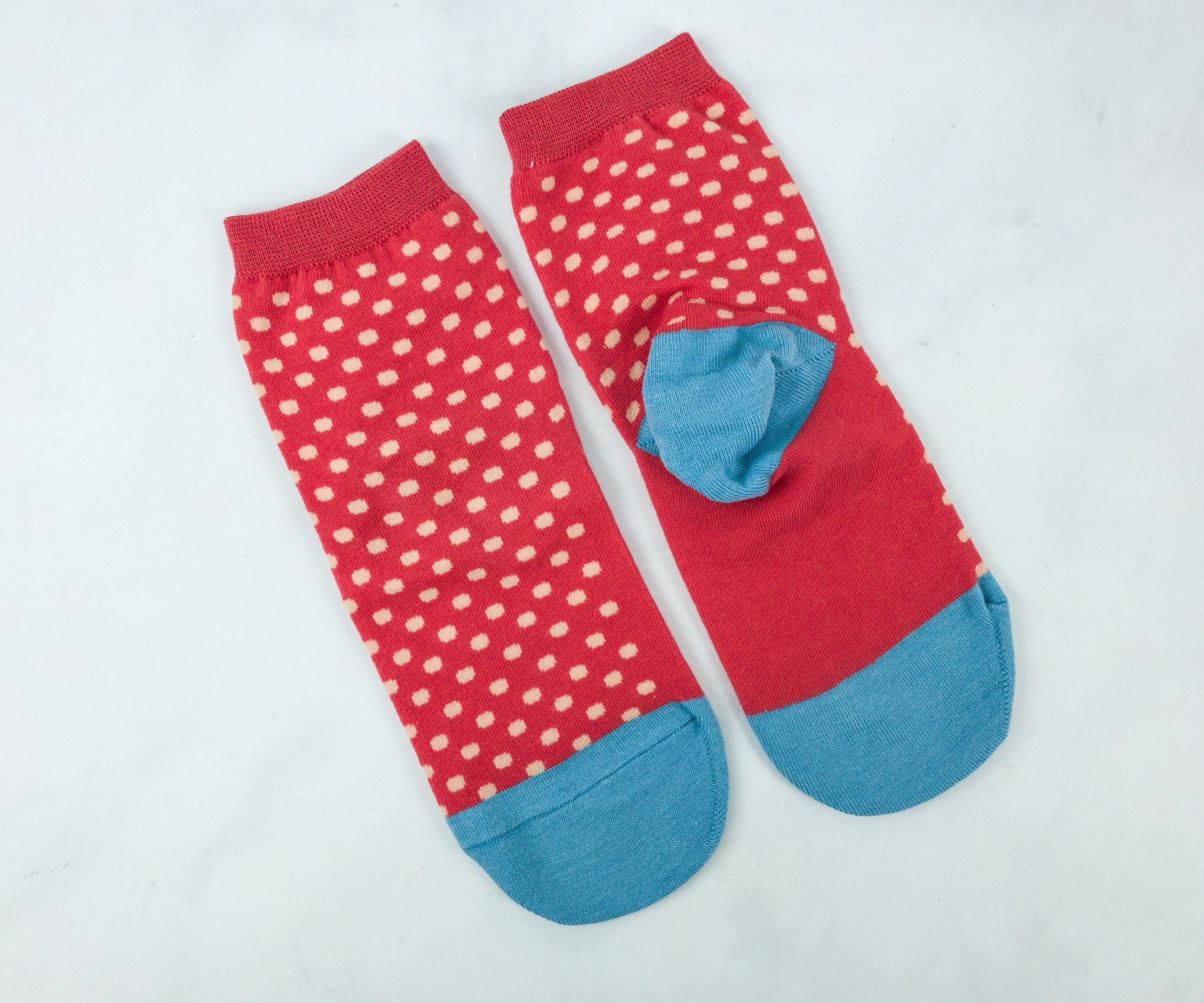 The first pair of socks features a red base color with light blue heels and toes.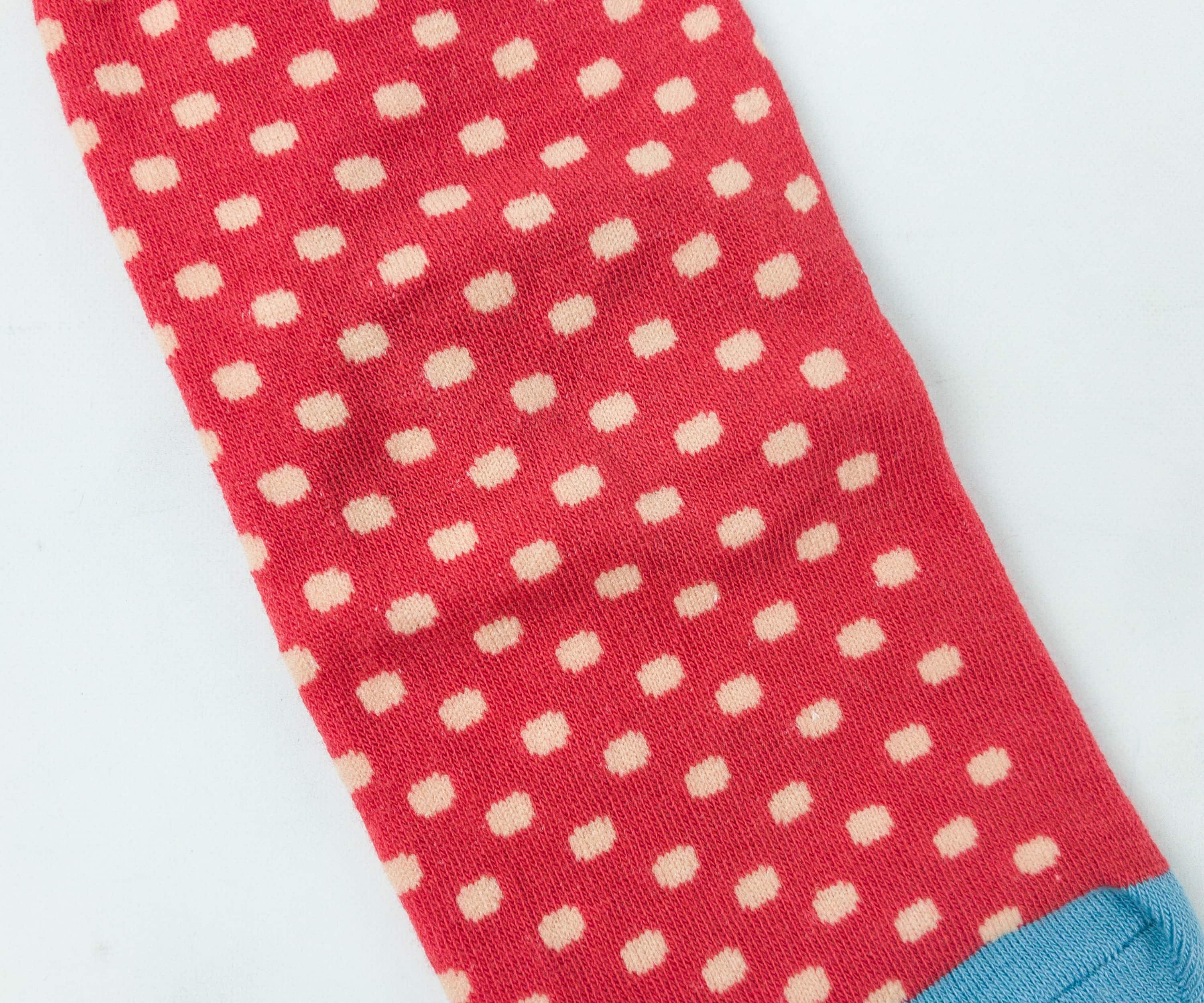 It's soft and breathable. What makes it more special is its classic polka dots design, it never goes out of style!
The next pair of socks features a navy blue base color with orange toes.
The design looks like there are orange sprinkles all over the socks. It's so good, that it fits just perfectly on my daughter's feet. Not too short and not too high!
Say It With A Sock never fails in sending socks that my daughter loves. This month's featured socks both have a nice color combination with a simple yet classy design. The materials used are of high quality, providing extreme comfort and durability. If your kids love collecting and wearing fun, fresh, and fancy kind of socks, this is one of the best sock subscriptions to try!
What do you think of this month's Say It With A Sock?