Robb Vices is a monthly subscription service that delivers a collection of "storied treasures." The subscription costs $159.95 per month, and each box comes with a collection of incredible products and experiences that have been curated for your enjoyment.
DEAL: – Use codes/links to get these offers!
Sign up to be a member for a 3-month, 6-month or annual subscription and receive a Pininfarina pen with: WRITING. Ends 2/27.
Sign up to be a member for a 3-month, 6-month or annual subscription and receive a Northbound Notebook with code: NOTEBOOK Ends 2/27.
The box is huge! It is the size of a padded laptop shipping box. The large size lets them ship fragile and really expensive stuff with adequate padding.
Everything arrives cradled in a custom-fitted foam case. The foam protected everything well, but I do miss the luxurious look and feel of the soft, velvety foam from previous boxes.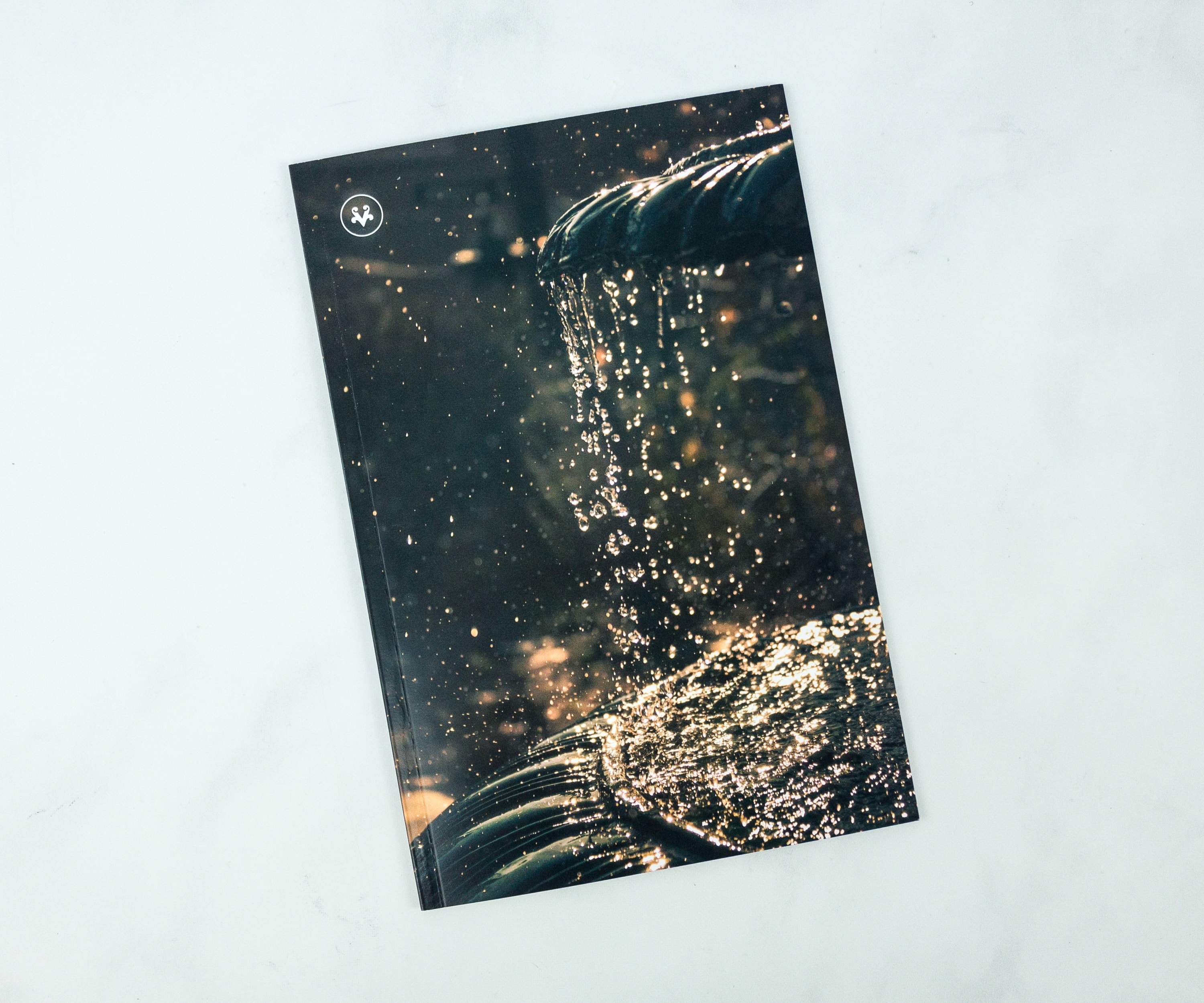 The story of the premium products is told through a novella-sized booklet with a multi-page featurette on each selection.
Inside the booklet is a brief message from Daniel Curtis, the founder of Robb Vices!
This booklet contains the most thorough exploration of products I've seen in a curation, as each one has an equivalent article as to a magazine that is written about it.
The booklet also has a brief directory of all the featured products, plus a reminder of any coupon codes from within the pages of the booklet.
Everything in the January 2019 Robb Vices box!
As always, the high-quality photos on the booklet tells the story of the products in the curation. We get a view of production, creators, and culture for everything in the box — too many great shots to show them all!
On this part of the booklet is a feature about Töst Sparkly!
Töst ($7) White tea, white cranberry, and ginger were combined in this champagne, which provides a festive mood minus the alcohol content. It lets you enjoy the health benefits of sparkling water together with the thrill of sparkling wine.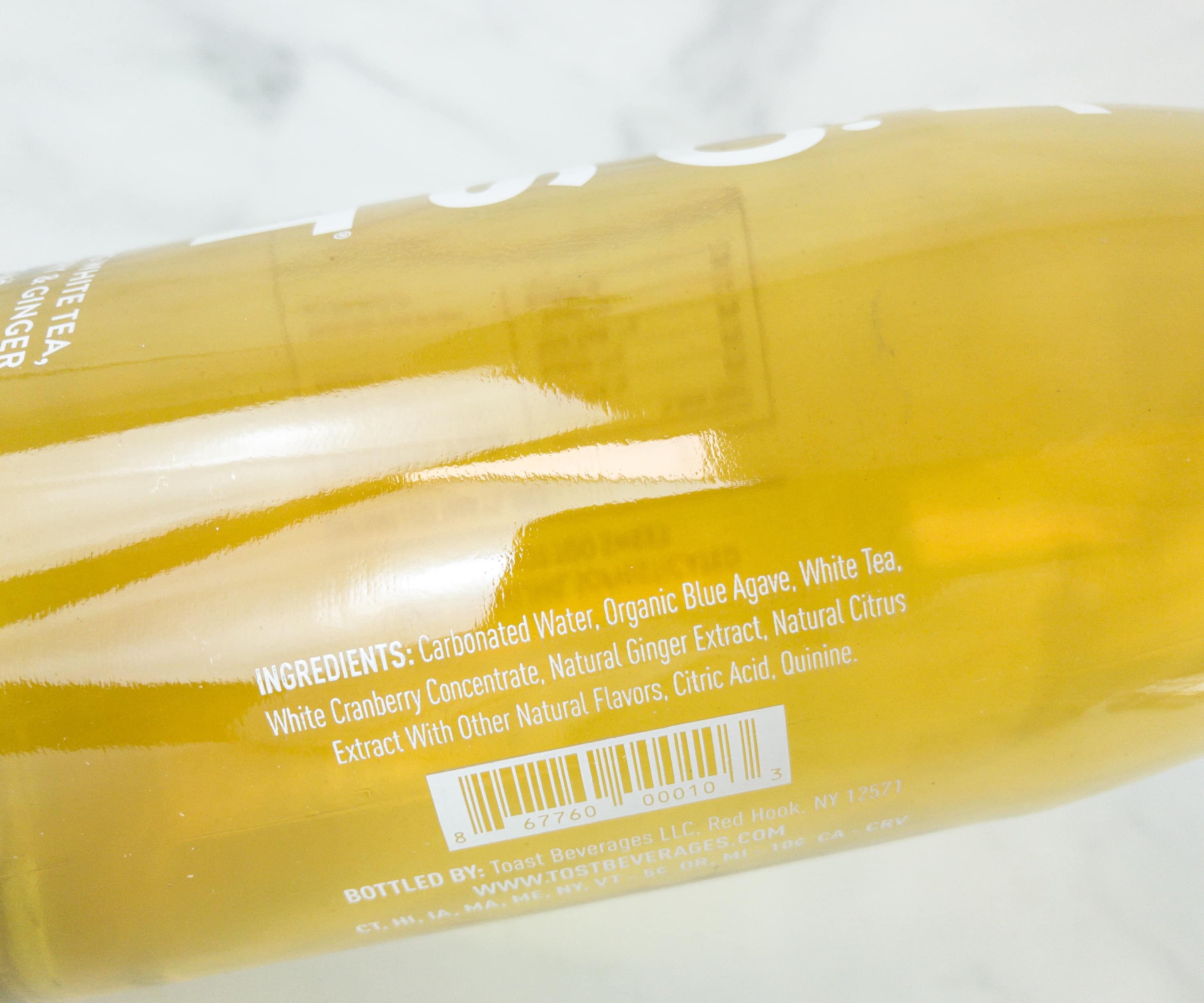 This sophisticated drink features a hint of peach and crisp citrus that immediately changes into well-balanced notes of pineapple and mango that ends in a refreshingly dry finish.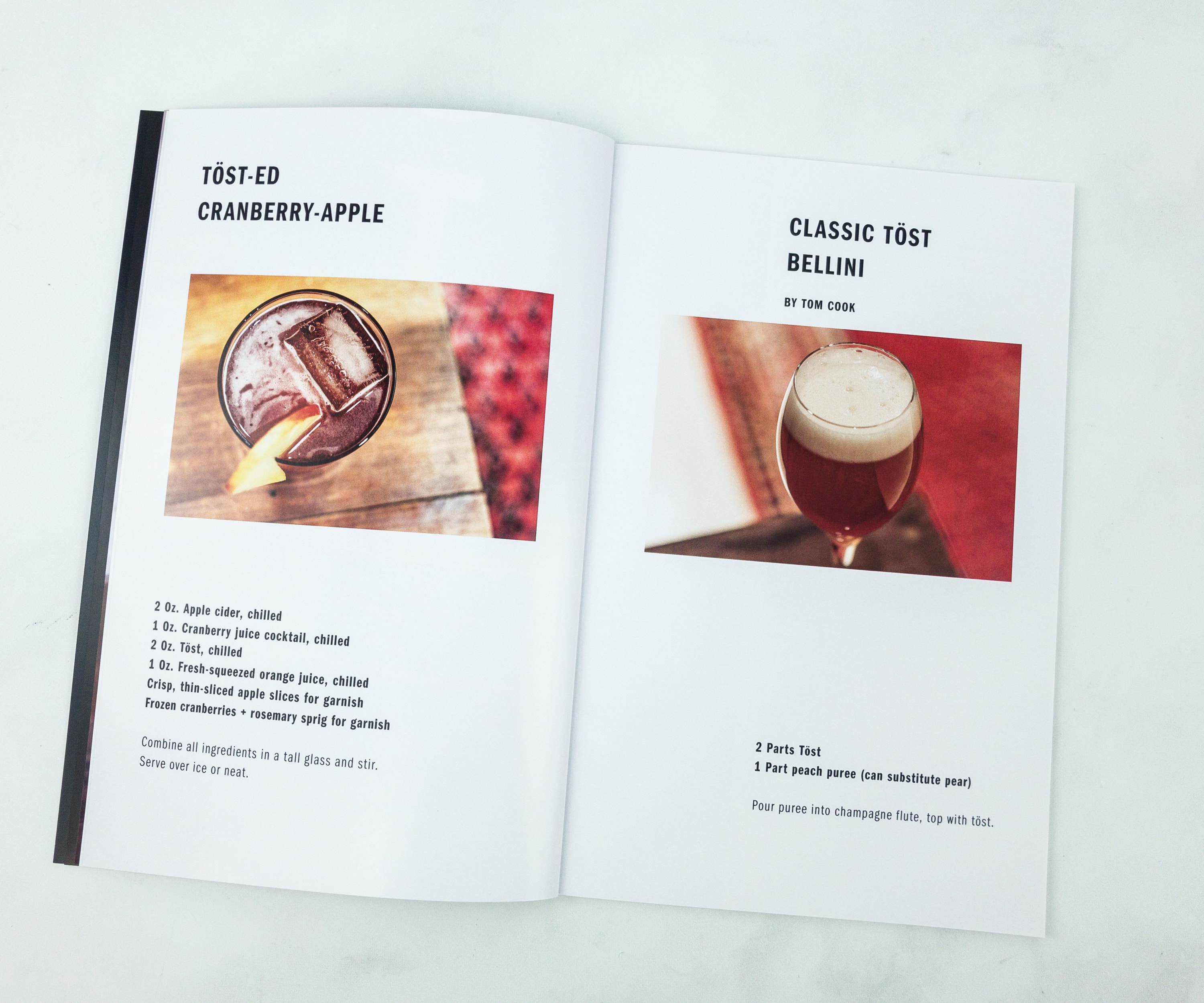 What I love about this Robb Vices booklet is that they provide incredible recipes using the featured item. We can now create our own Töst-ed Cranberry Apple and Classic Töst Bellini!
If you are a fan of cacao like me, the next item is the perfect one for you!
There's a 10% off coupon code for your next Cacao Bliss purchase. It is exclusive for Robb Vices members!
Cacao Bliss Superfood Powder ($39.97) It's an all-organic supplement made with superfood ingredients like medium chain triglycerides powder and horsetail. It promises to help stop cravings while boosting the metabolism and fighting the signs of aging.
This chocolate powder mix is non-GMO, vegan, dairy-free, soy-free, and gluten-free.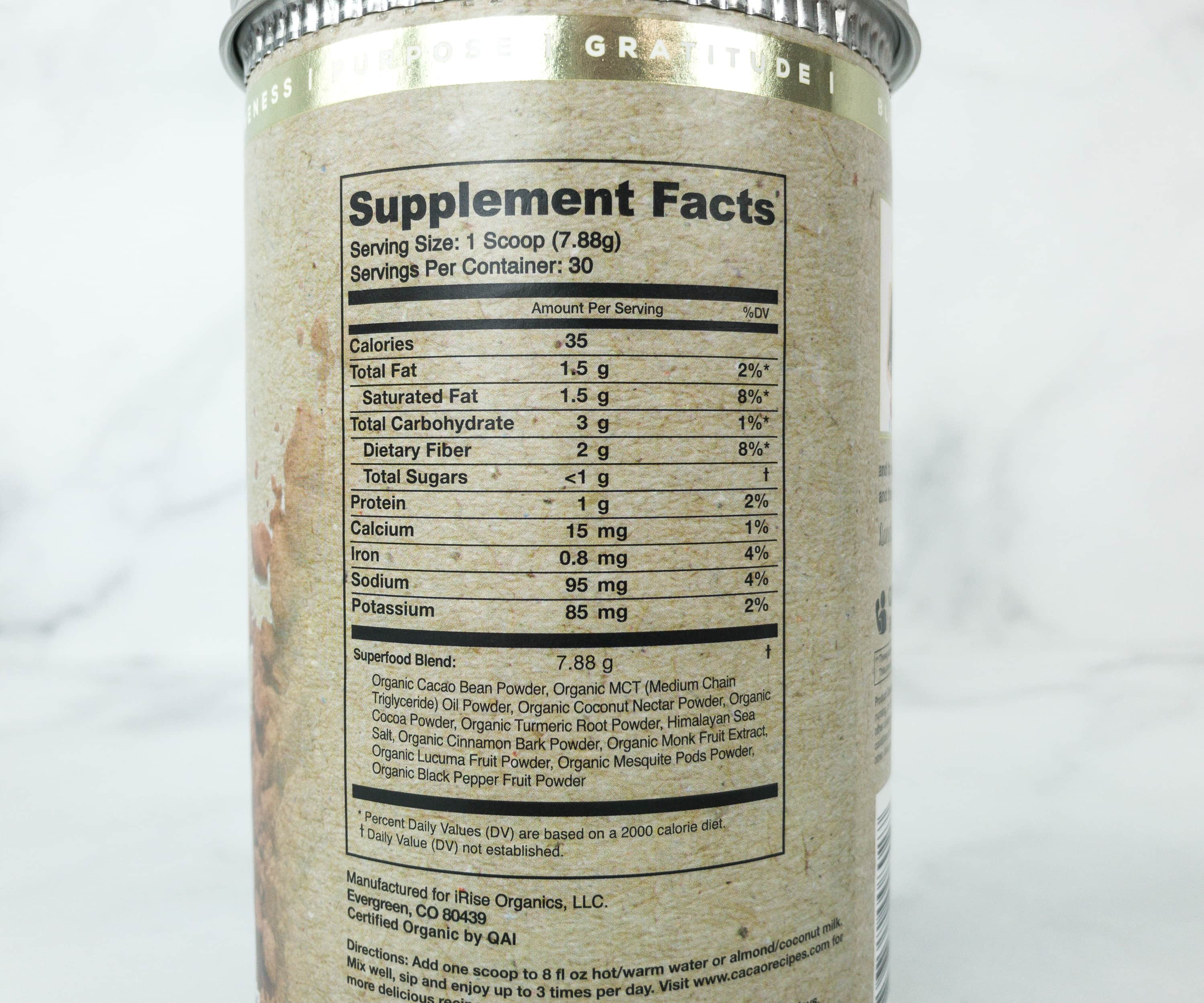 On this part of the container is some essential information and supplement facts about Cacao Bliss.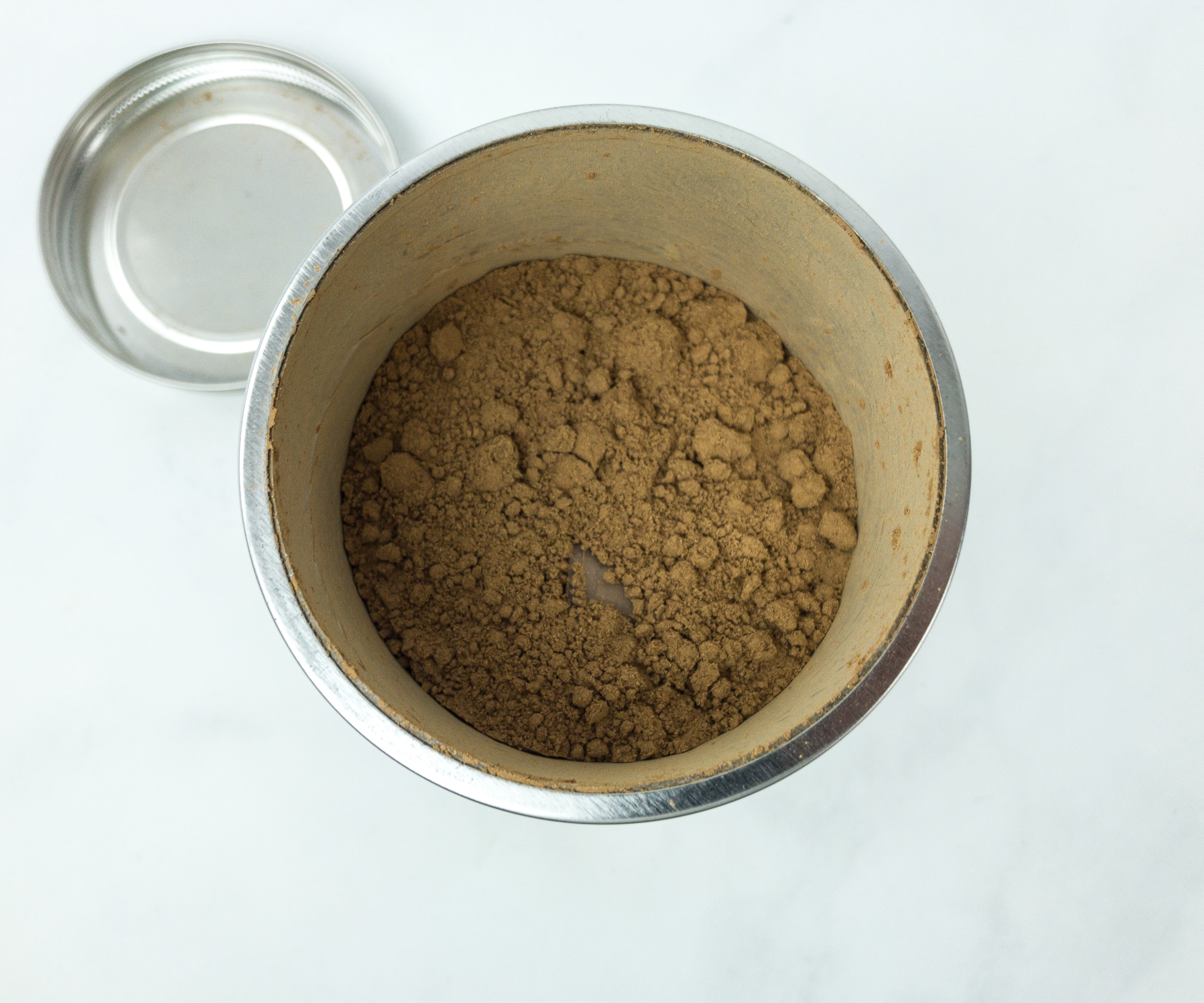 Cacao Bliss full of antioxidants that help regulate blood sugar, improve circulation, and relieve stress. It is an easy and simple way of enjoying chocolate minus the guilt!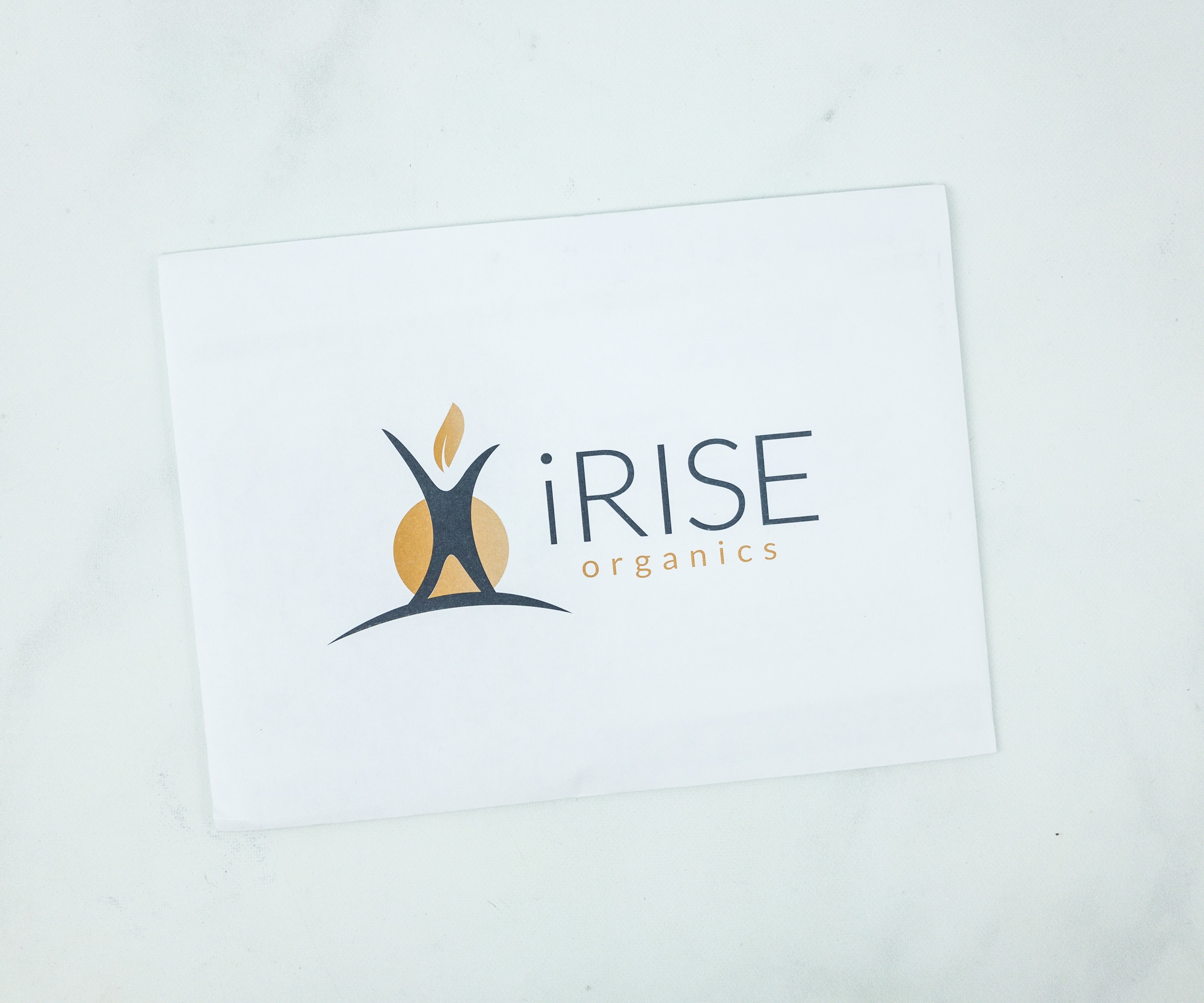 Also included is a number of cards from iRise Organics, the company that manufactures the Cacao Bliss.
The card contains the official website you can visit in case you want to know more about the product.
It also features some recipes that use Cacao Bliss.
Can't wait to try Cacao Bliss Smoothie and Chocolate Strawberries!
Of course, Robb Vices booklet also provided recipes in the booklet, like the Superfood Peanut Butter Cups and Healthy Chocolate.
They also included a feature about Lori and Chris Harder, a famous lifestyle coach couple. They're the ones who introduced Cacao Bliss!
Tea Drops was created and founded by Sashee Chandran, the woman who's trying to change the view of we think about drinking tea. She developed a unique method of preparing an instant cup of tea.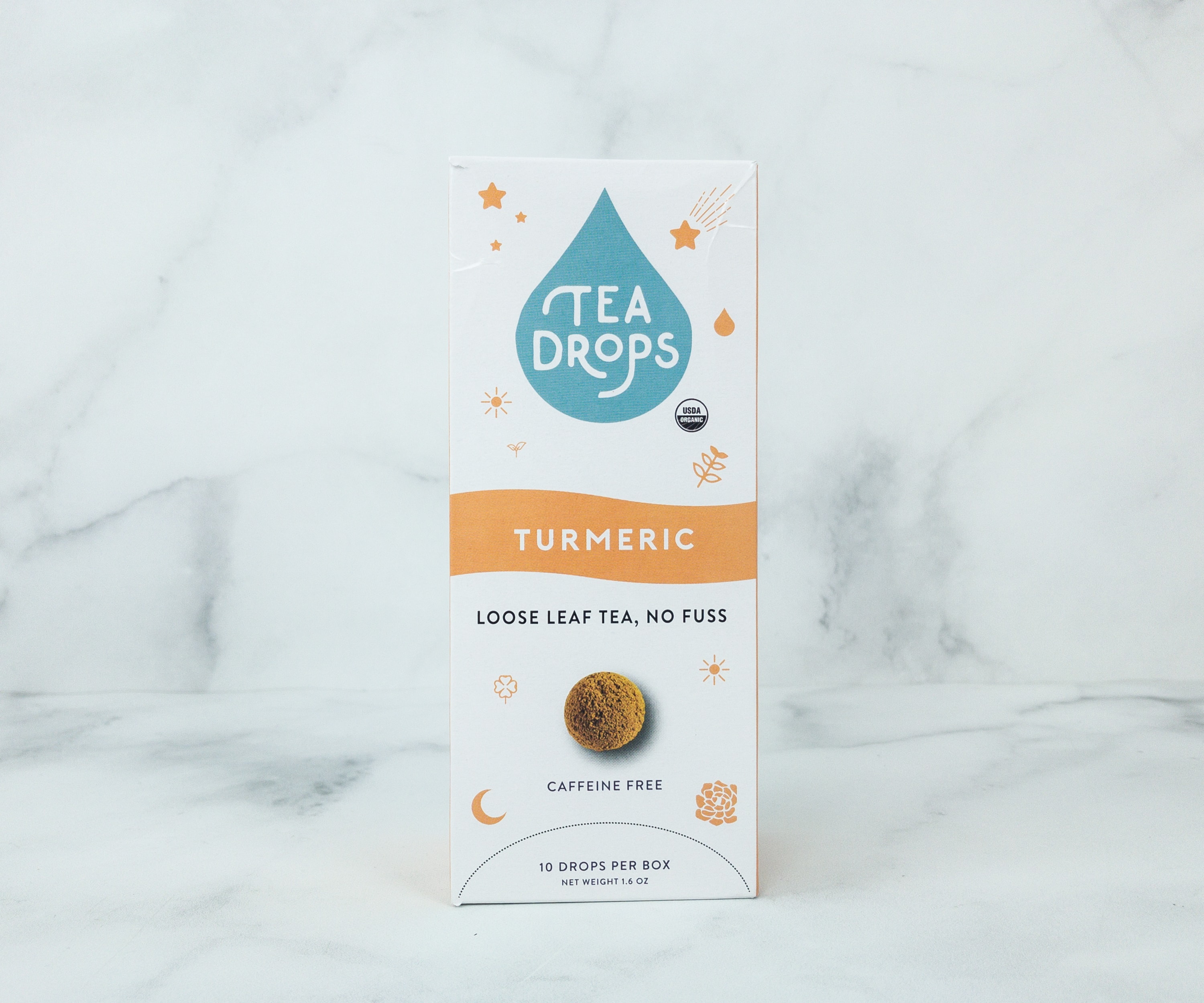 Tea Drops Instant Organic Tea in Turmeric ($10.99) It's a uniquely designed and made tea that doesn't use teabags or other composite packaging, just simple droplets.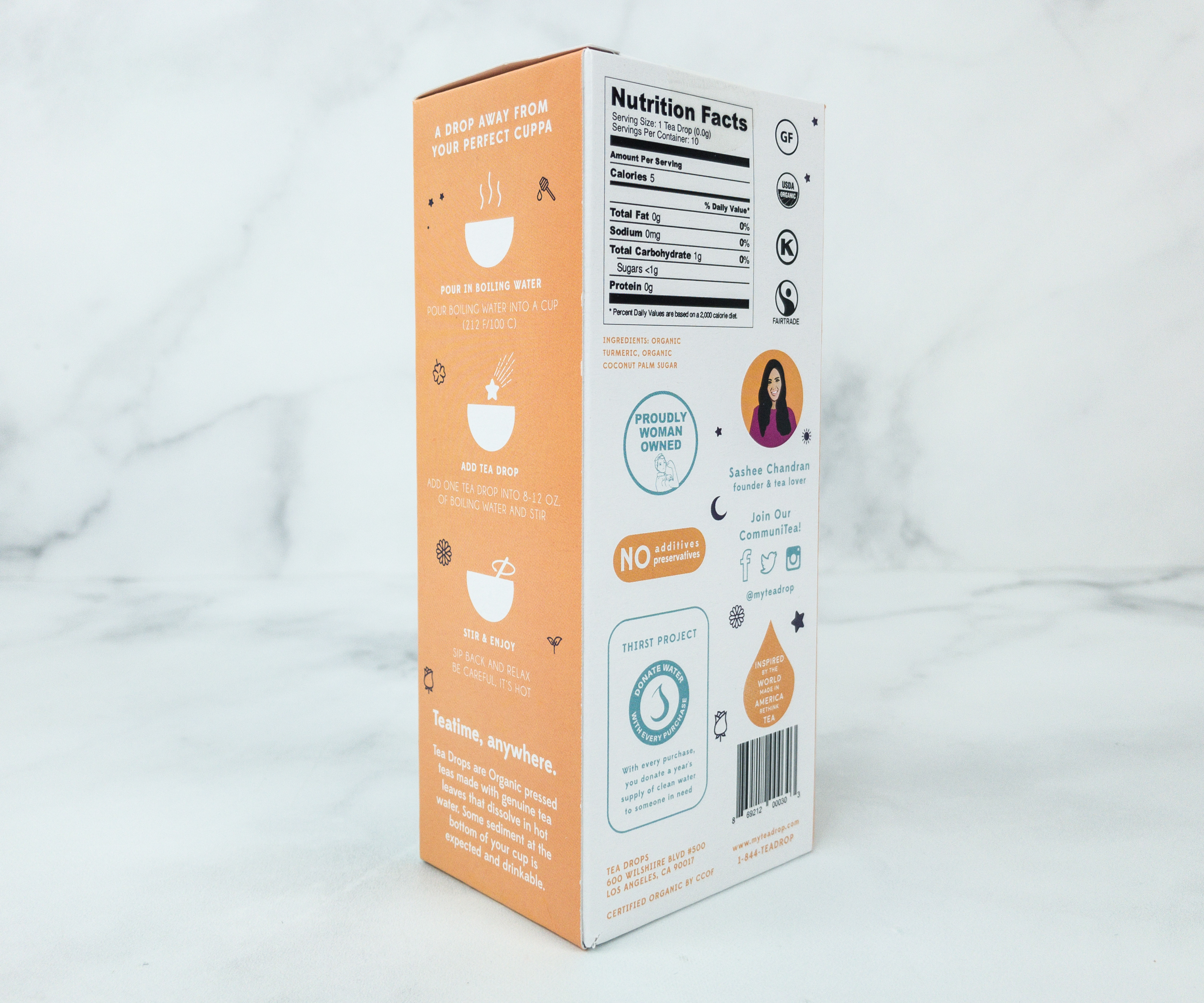 This organic pressed tea is made with real tea leaves that dissolves quickly in a hot cup of water. It doesn't contain any additives or preservatives, plus it's gluten-free and certified to be USDA organic.
Each box contains 10 individually wrapped droplets crafted with organic turmeric root powder and organic coconut sugar, which you can easily carry while in travel or on-the-go.
This part of the booklet features a brief interview to Sashee Chandran, and how she commits her self to provide an innovative and creative way of drinking tea while lessening the waste coming from teabag residues.
This part of the container features the two basic ingredients added to the tea: turmeric and coconut palm sugar.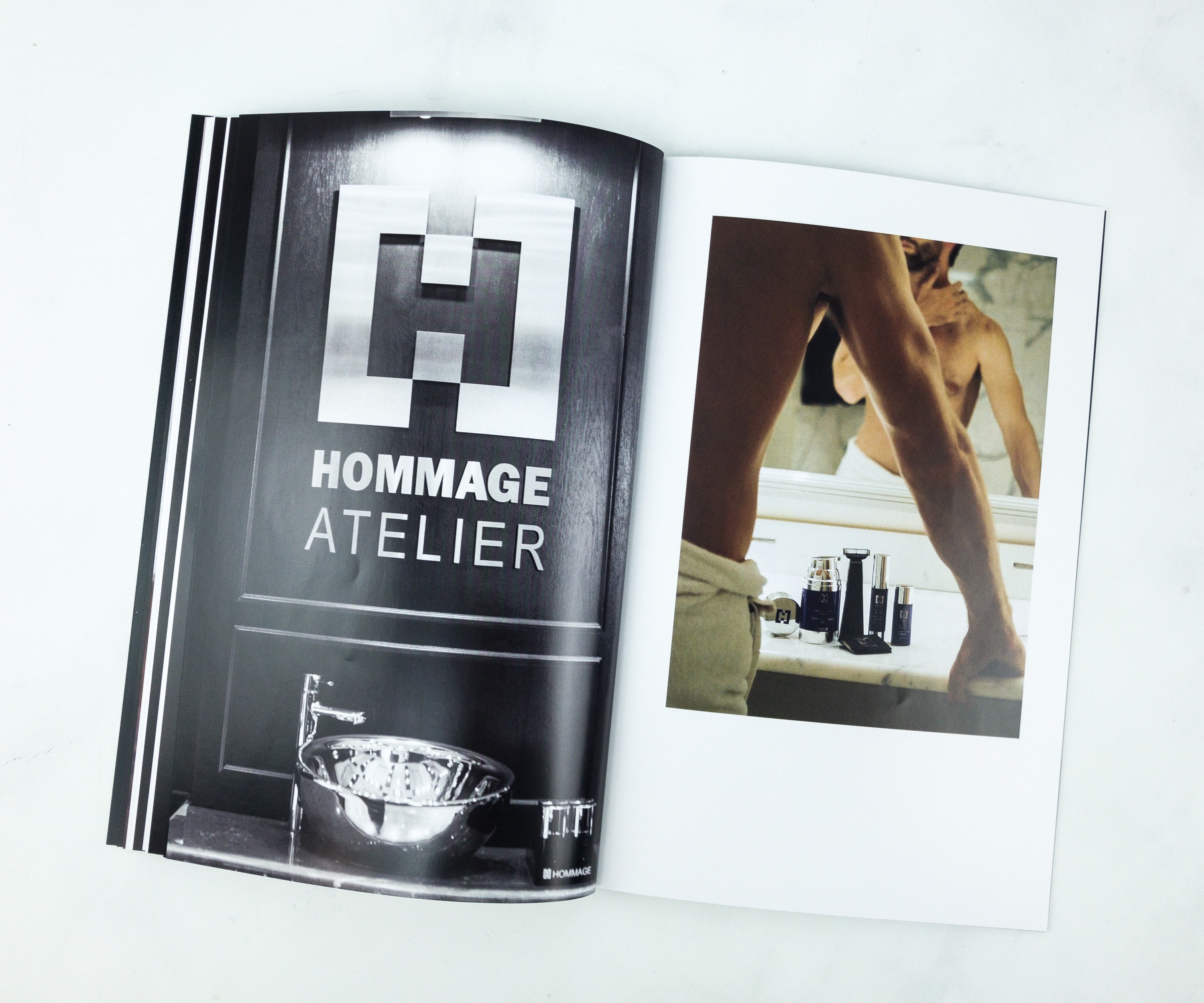 Now, we move on to Hommage Atelier!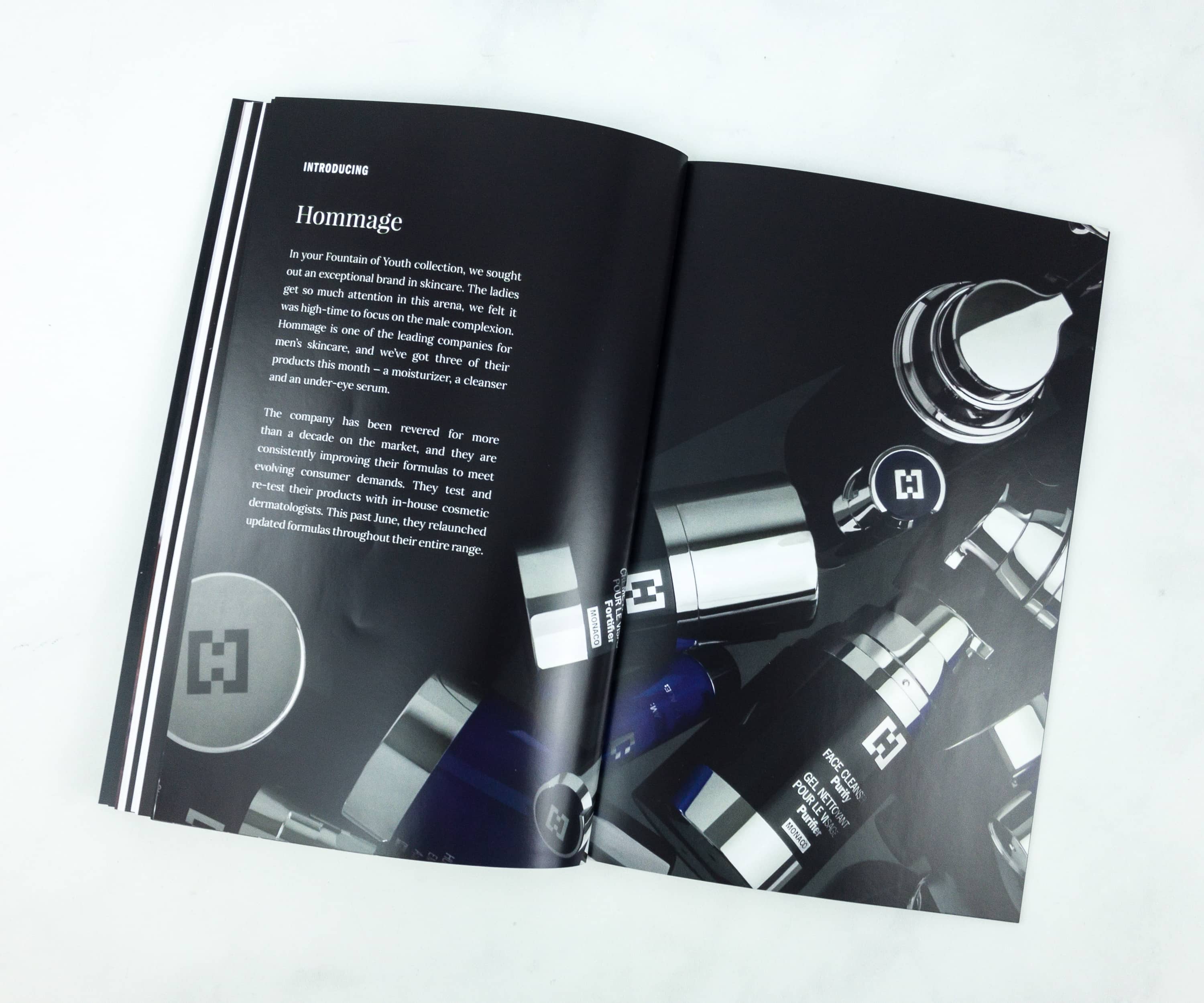 Hommage Atelier is a well-known men's brand that provides unique, high-quality, and well-designed products for men who have high standards for their personal grooming regimen.
We got three products from Hommage: a cleanser, moisturizer, and eye serum.
Hommage Face Cleanser Purify ($50) This facial cleanser is made with coco betaine, which removes dirt, pollution, and bacteria without stripping the skin its natural barrier. It aims to give your face a clean, balanced, and fresh sensation.
Here's a brief article about the Hommage Face Cleanser: Purify and Face Moisturizer: Fortify.
Hommage Face Moisturizer Fortify ($30) Packed with sea whip extracts and cardiospermum, this moisturizer helps enhance your face's cellular repair and reduce its sensitivity while fortifying your skin's natural barrier. It's also packed with powerful anti-inflammatory effects.
According to the booklet, this product should become part of your morning and evening routine together with the face cleanser and moisturizer.
Hommage Eye Serum Awaken ($90) Dark circles, under-eye puffiness, and wrinkles could be a bummer, and this eye serum is formulated specifically to target those skin problems. It's infused with energy boosting caffeine and also comes with a natural astringent. The formula is also anti-inflammatory and anti-irritant which helps invigorates circulation to the skin.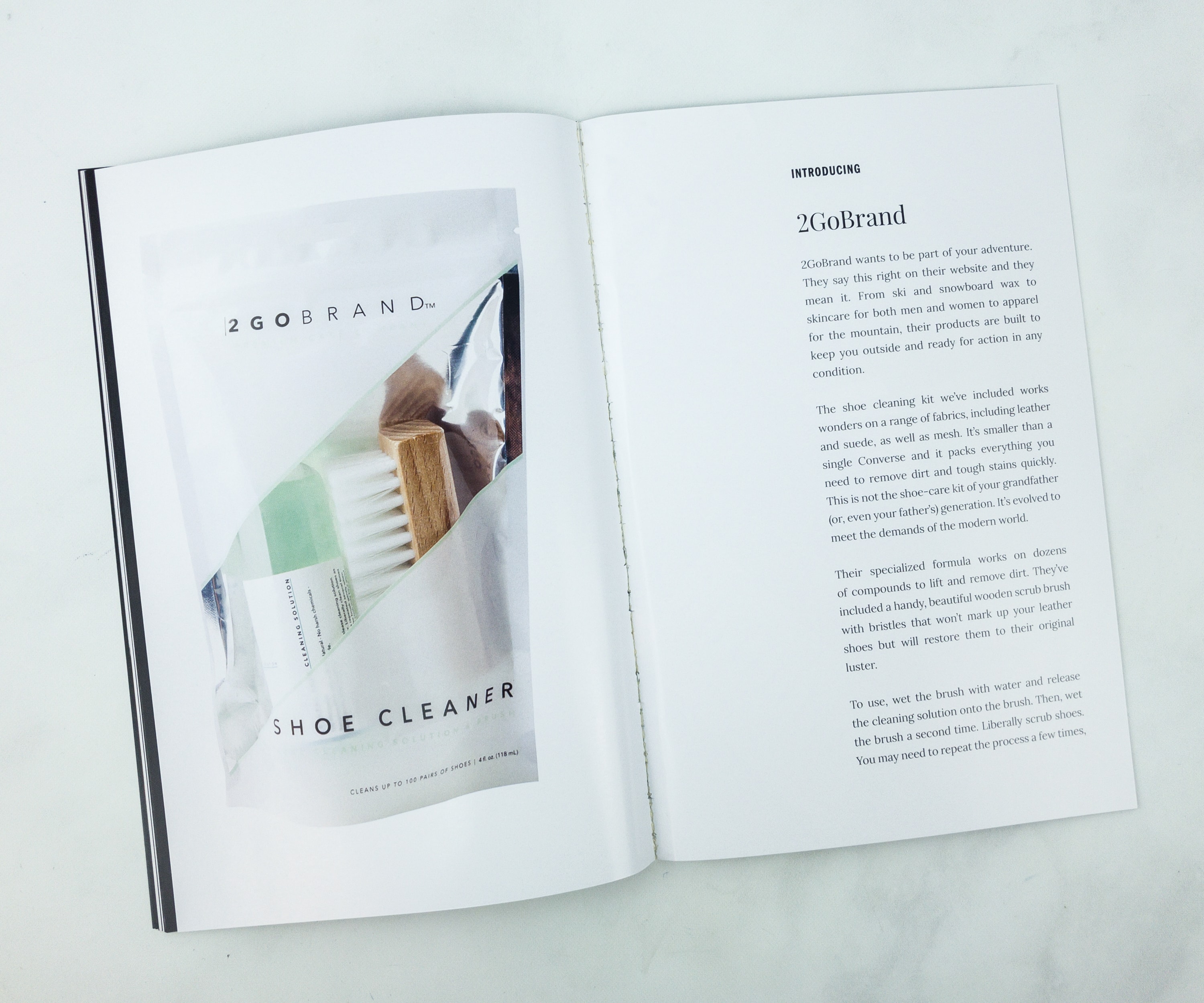 2GoBrand's products are built "to keep you outside and ready for action in any condition.
2GoBrand Shoe Cleaner Kit ($19.99) Contained in a resealable pack, this cleaning kit includes a brush and a 98.3% natural shoe cleaner.
The back of the packaging provides information, tips, and instructions on how to properly use this cleaning kit.
The shoe cleaner solution is made from natural cleaning ingredients. It helps to remove dirt while protecting your shoe's original form.
The handy wooden scrub brush has unique bristles that don't leave unnecessary marks on your shoes. It is useful for removing dirt and stains from mesh, leather, and suede shoes.
It was a box filled with high-quality and sophisticated items, as expected! The magazine is really impressive, as it gives us detailed information about each product and even the brand or the people behind it. The curation is quite random, since it included drinks, grooming products, and even cleaning tools. My favorite has got to be the Töst Sparkling drink. It's refreshing and it gives a champagne feel but without the alcohol content (I added booze to mine though). I was relieved to see the skincare set so it wasn't all antioxidant food items. Robb Vices is definitely an interesting way to indulge and it would make a perfect gift for anyone who has a luxurious taste! The total value of this box was about $248 but I did wish the box was a bit more indulgent!