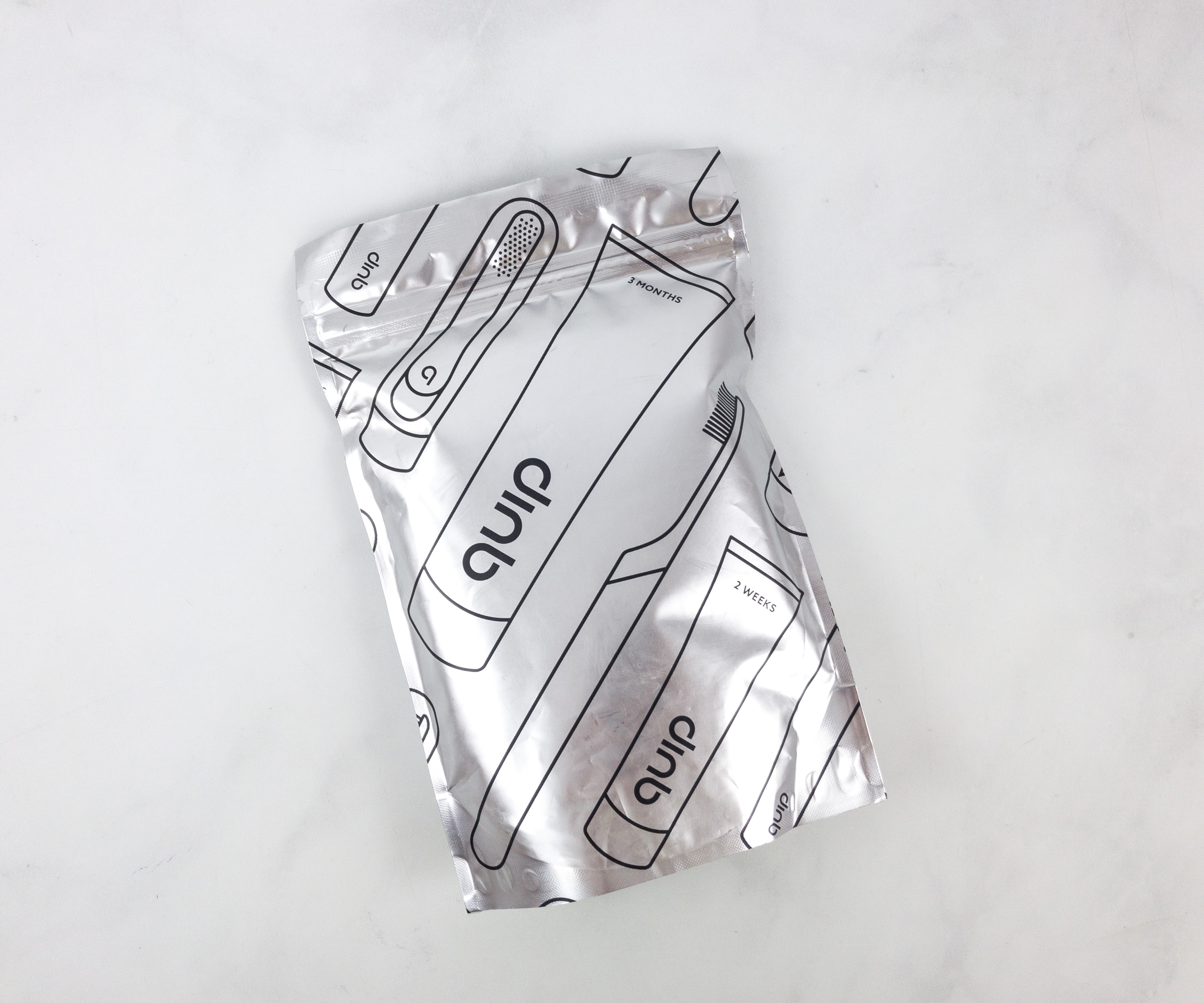 Quip offers a subscription plan for oral care products. Starter sets start at $25, which includes a sonic vibrating electric toothbrush with timer mode, a handy holder that stands, suctions to walls and travels hygienically, plus optional anti-cavity mint toothpaste. Refill plans start at $5 and ship every 3 months.
You can choose to prepay your refills or even get multiple starter sets in one pack, for a couple or family! Since there are 8 colors, you will never mix up your toothbrushes again!
This is the review of the Refill Pack.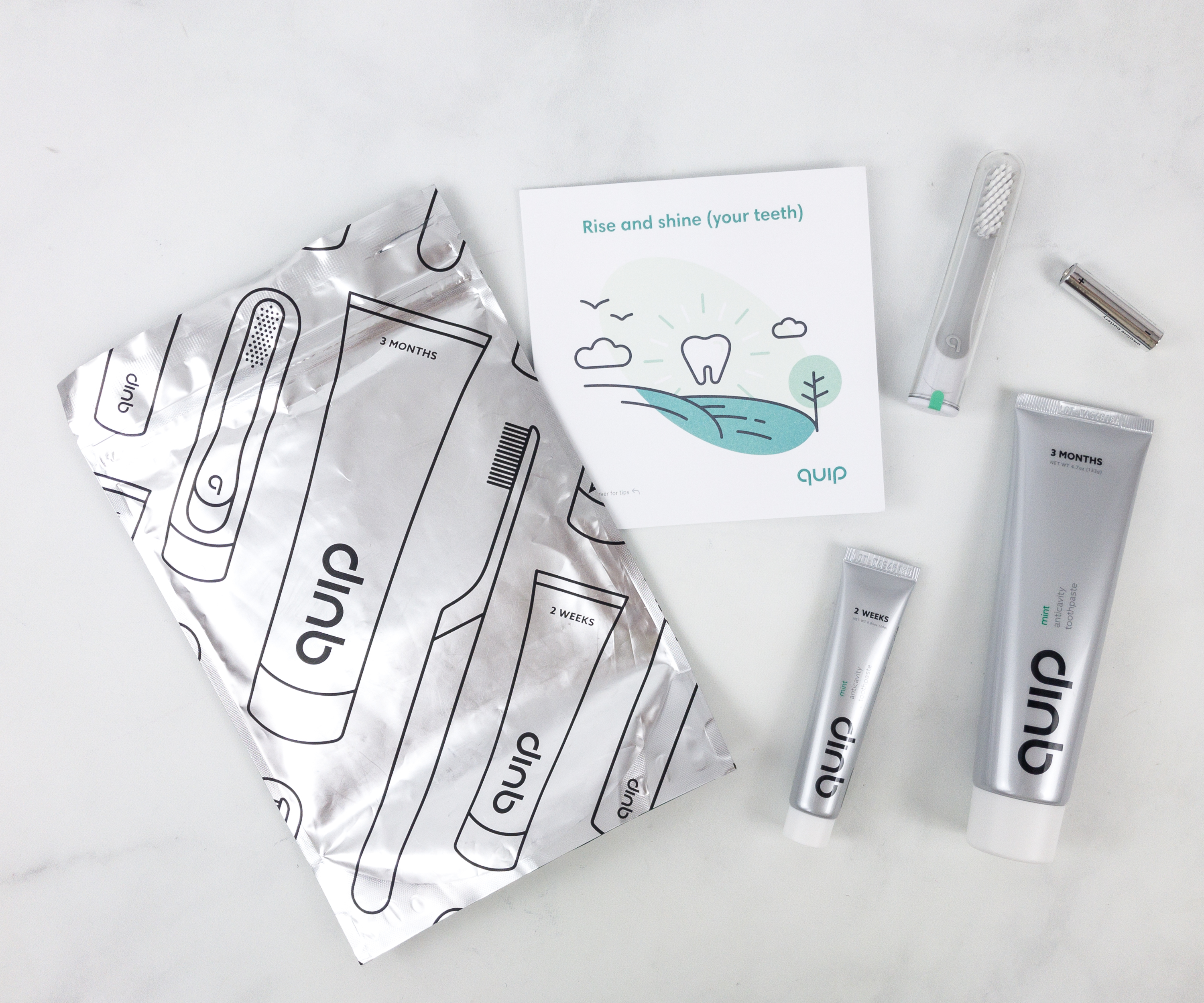 Everything in my pack!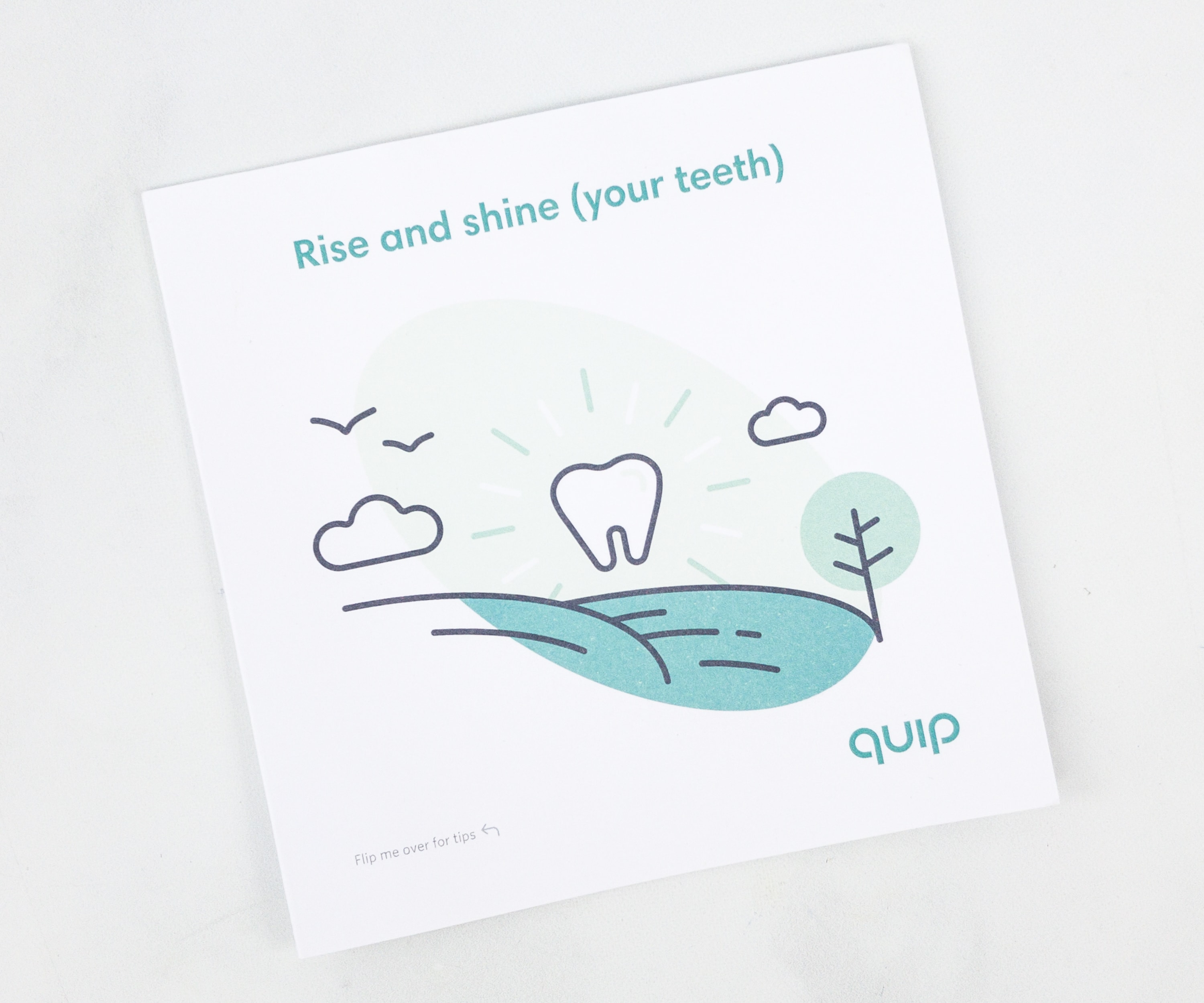 The pack includes a mini-booklet that contains information about all the refill supplies, as well as helpful tips!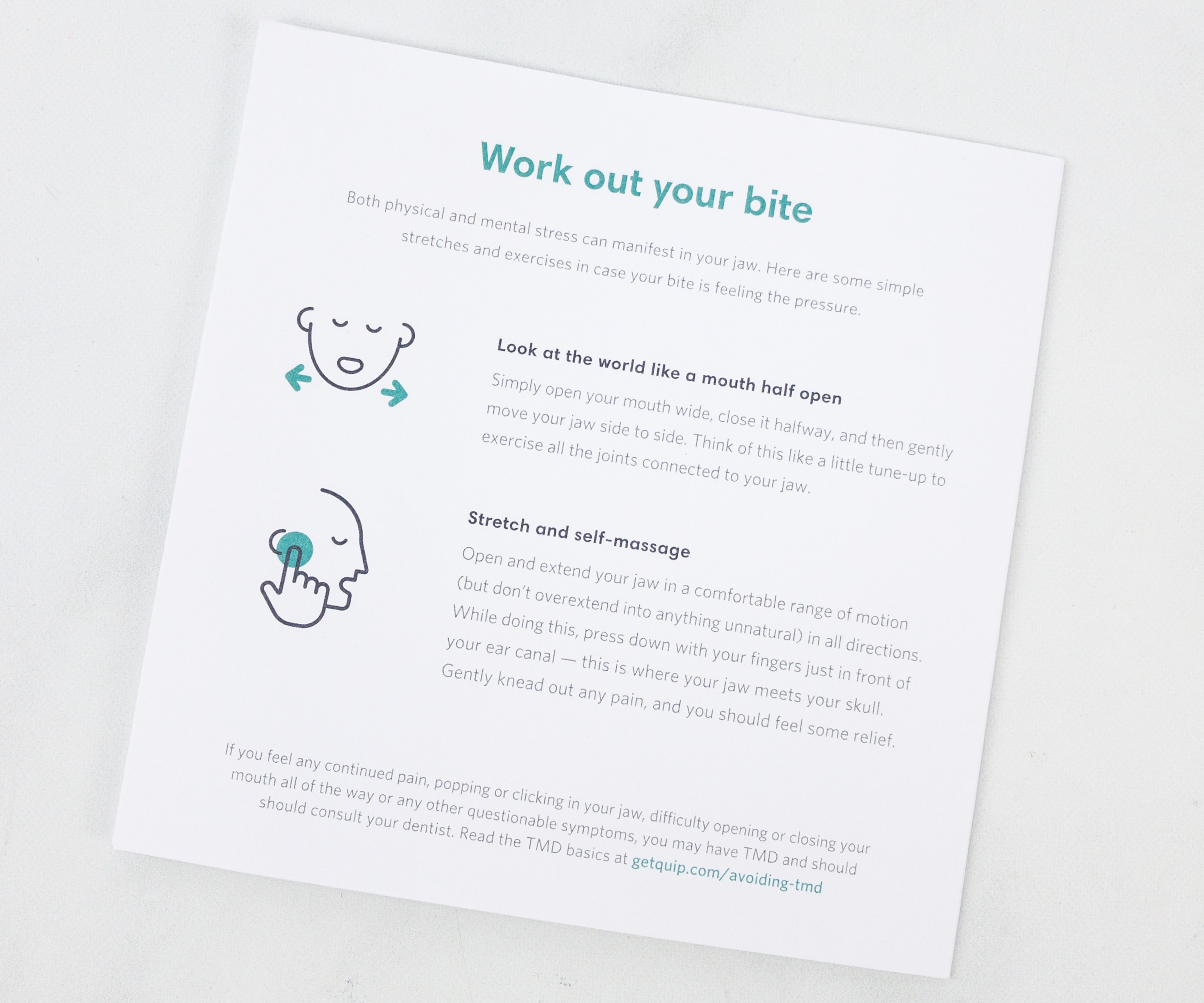 Featured on this part of the booklet are some simple stretches and exercises in case your bite is feeling the pressure.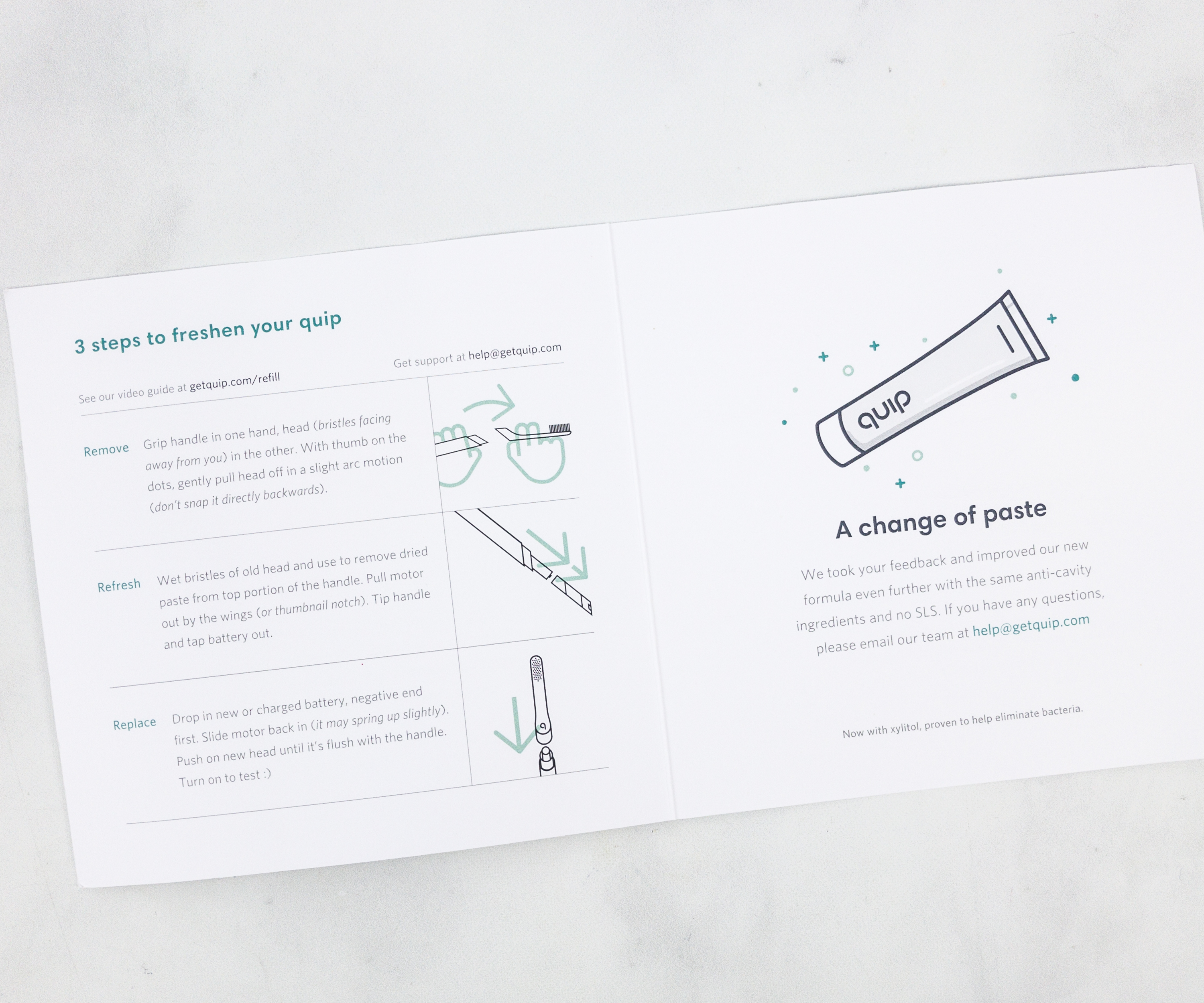 Of course, they included an illustrated guide on how to change brush heads and batteries. They also announced that they improved their toothpaste formula using xylitol, which helps eliminate bacteria.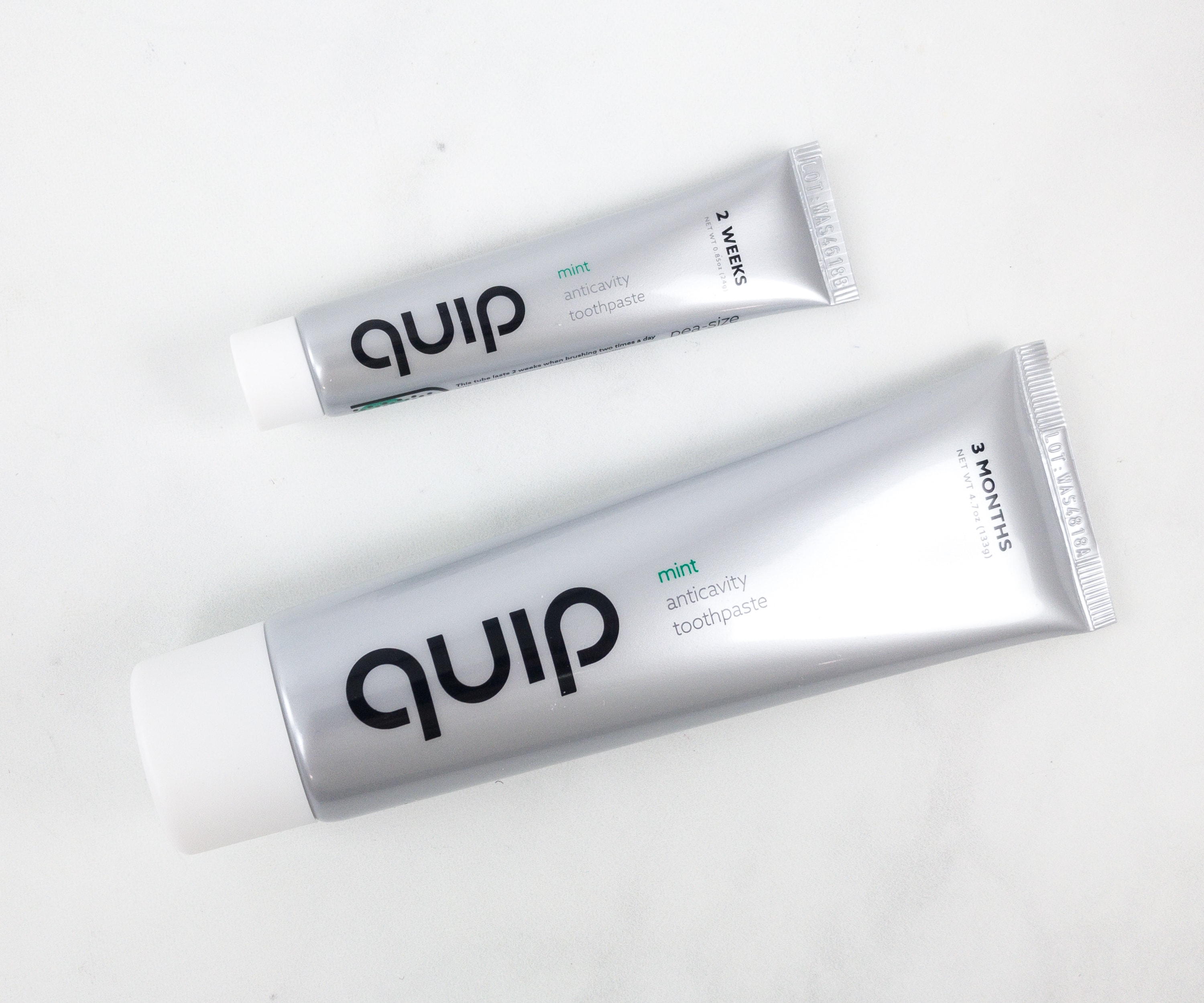 Quip 2 Weeks Anti Cavity Toothpaste ($5) I also got the same kind of toothpaste in a smaller, lighter, and more compact tube which I can bring when traveling. It's good enough to last for 2 weeks!
Quip 3 Months Anti Cavity Toothpaste ($5) This toothpaste contains sodium fluoride, an active ingredient that keeps the teeth clean, healthy, and strong while providing the mouth a fresh feeling all the time. I got it in a big tube which can last for 3 months!
Printed at the back of the container is some essential information about the toothpaste like the ingredients, warnings, and directions for use. Good to know that their toothpaste does not contain sodium lauryl sulfate (SLS).
Battery. Also included is a non-rechargeable alkaline battery enough for 3-month of regular use.
Toothbrush Head ($5) This refill toothbrush head comes with a transparent, hard plastic cover, making sure that the toothbrush is protected and comes in its best condition.
Aside from its durability, the container is pretty versatile too. It can stand alone, making it easy to bring on-the-go.
The bristles provide the right amount of sonic vibrations and guiding pulses to help simplify better brushing. It has no excessive power or unnecessary modes, perfect for a wholesome two minute clean.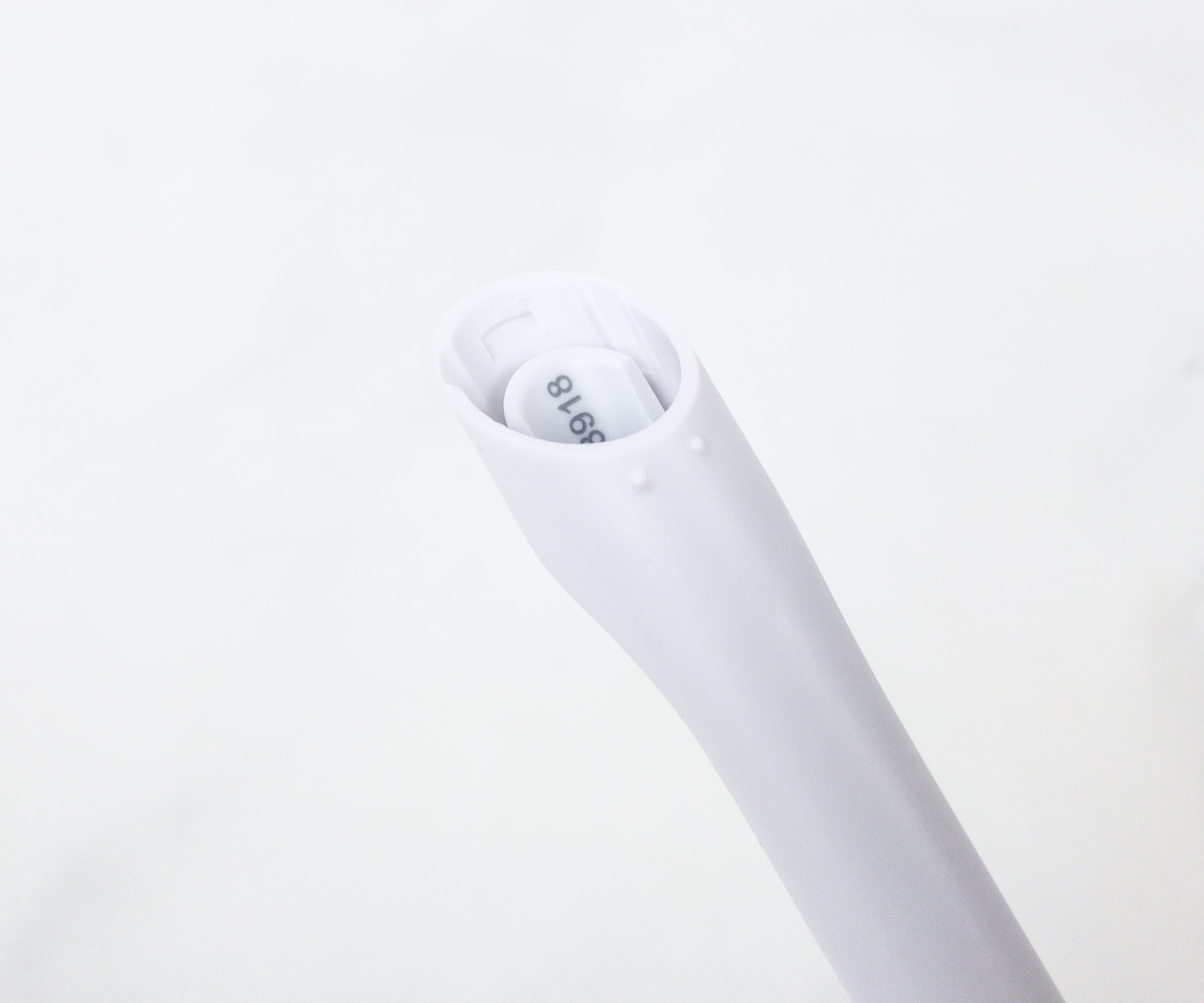 Travel Cover Mount ($5) Here's a must-have when traveling, a travel cover mount which fits perfectly with the Quip brush head. It also works as a toothbrush stand and wall mount. The back of the cover has a strip that acts as a suction cup so you can easily attach or detach it on a glossy surface.
Quip Refill Pack sends every 3 months so you can replenish your stock of toothpaste, change your brush head, and replace batteries easily and conveniently. No more emergency runs to the store when you run out of toothpaste or when your battery is suddenly not working anymore. Moreover, there's no longer any excuse to not take care of your teeth and mouth properly. In this pack, I even got a cover mount that makes it easy for me to bring my electric toothbrush when I travel. Overall, I'm quite pleased with this subscription. With premium quality items and extraordinary care for my teeth and mouth, it's definitely a win.
Are you getting a Quip subscription?