PetBox is a customizable subscription box for dogs and/or cats. You can select your own items for your pet each month or opt to be surprised. When you sign up for PetBox you pick whether you have dogs, cats, or both, and their size. You can choose your items using a point system or have PetBox choose them. My box is a premium review surprise box.
DEAL: For a limited time only, get 50% off your first box! Use the coupon code HELLO50 to get the deal.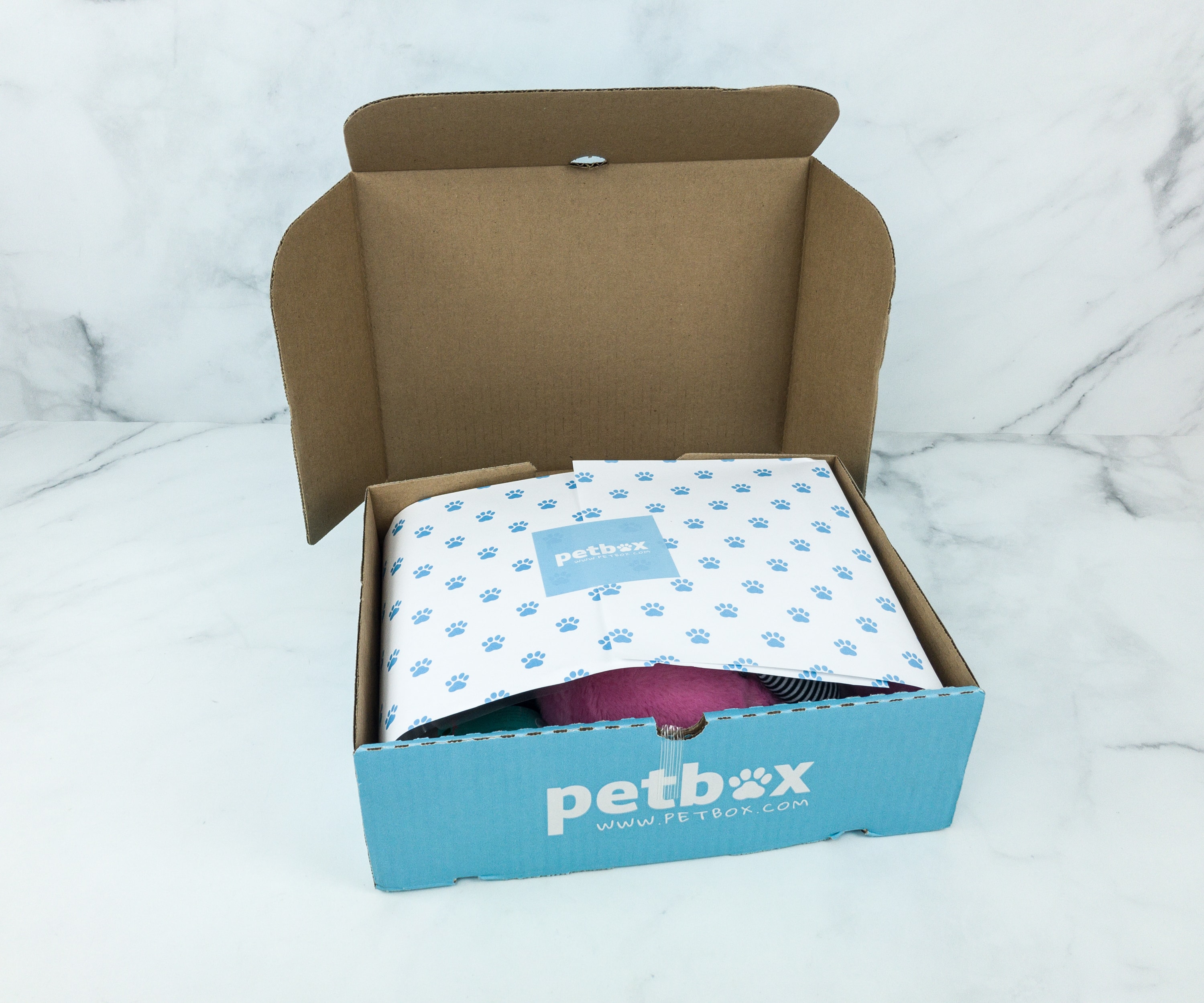 The treats are packed nicely with custom tissue paper.
Look at all the goodies inside!
We also received a Fabulous Flamingo card in this box.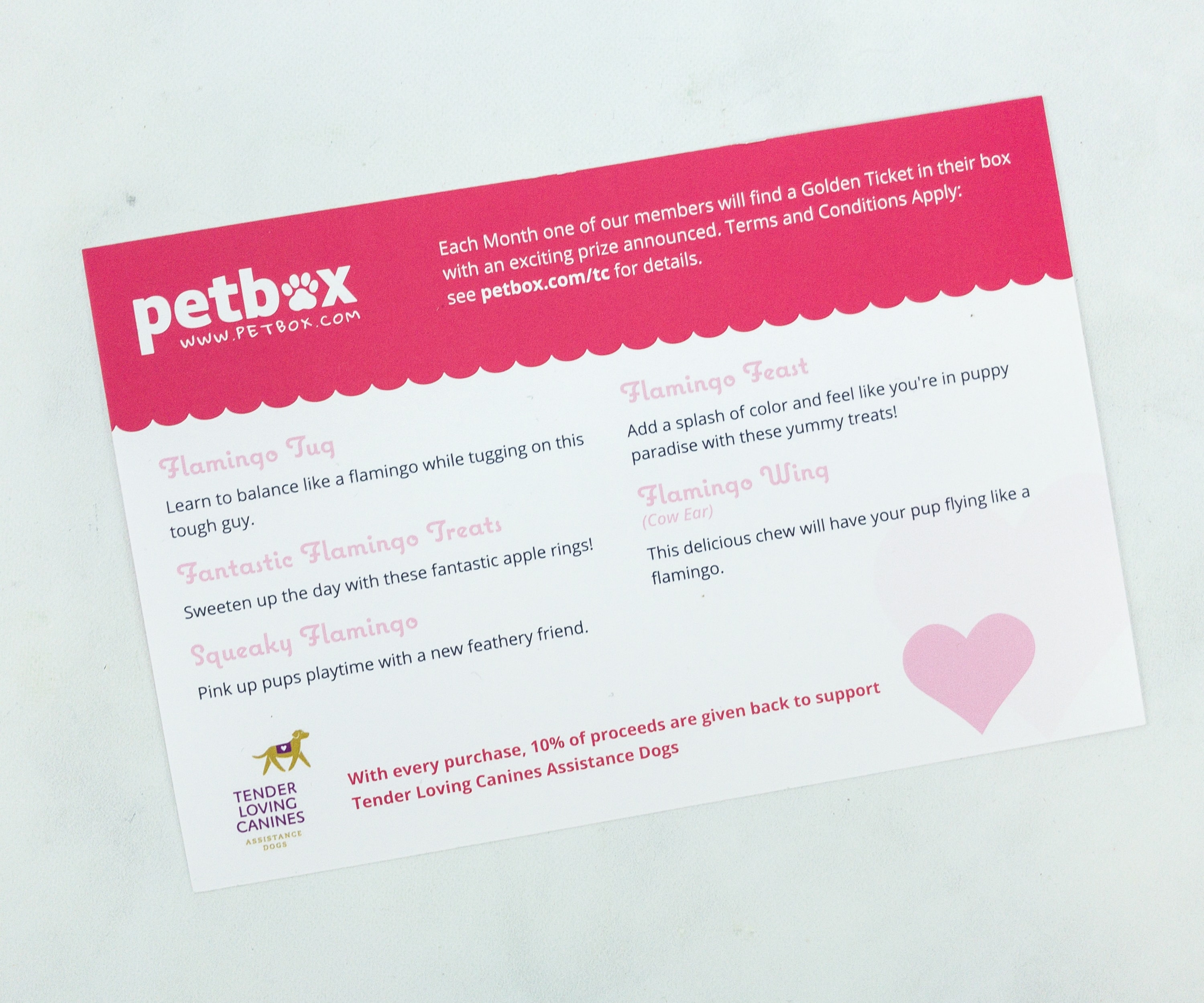 All the items that are included in this box are listed at the back of the card, plus a brief description for each.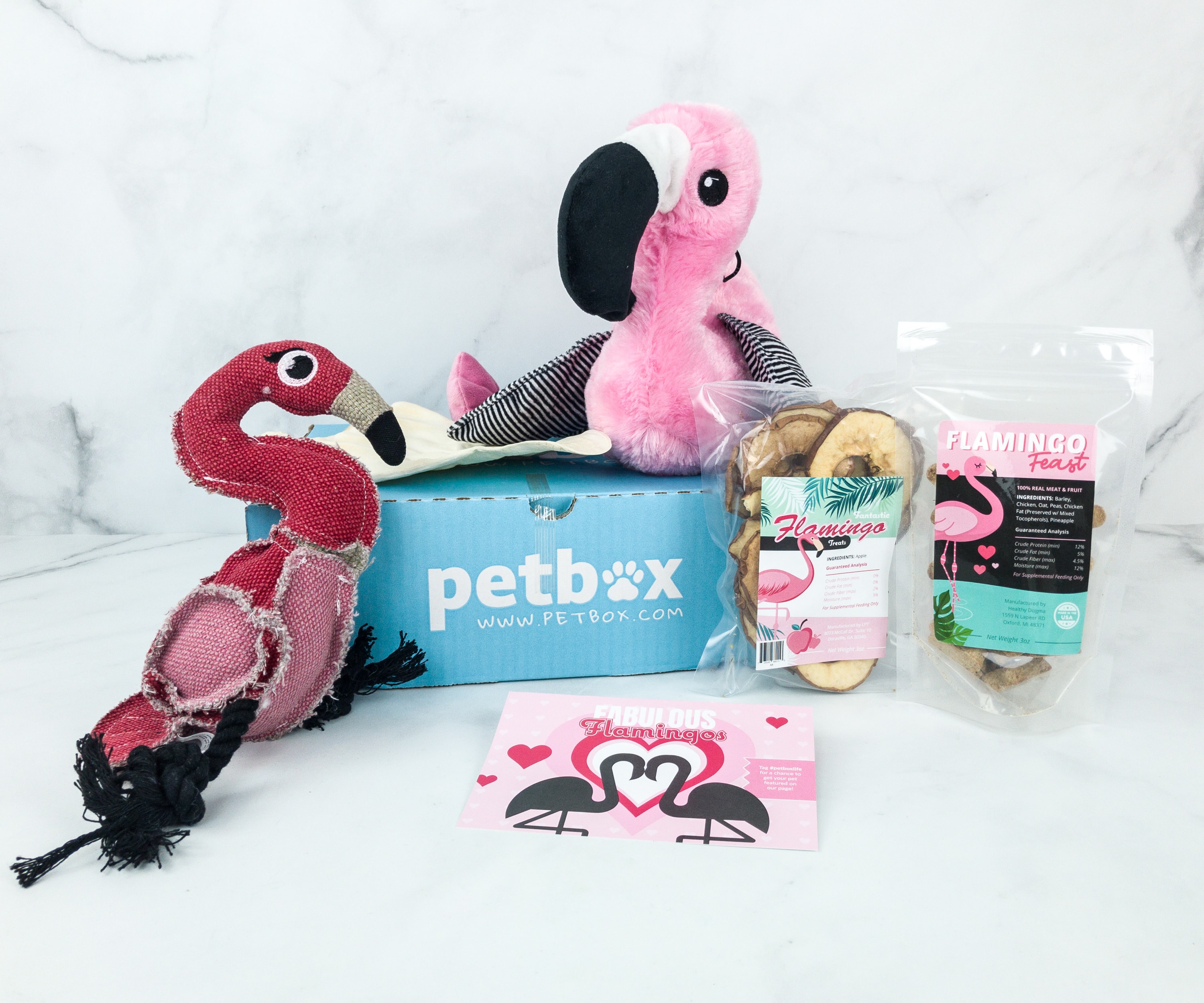 Everything in my box!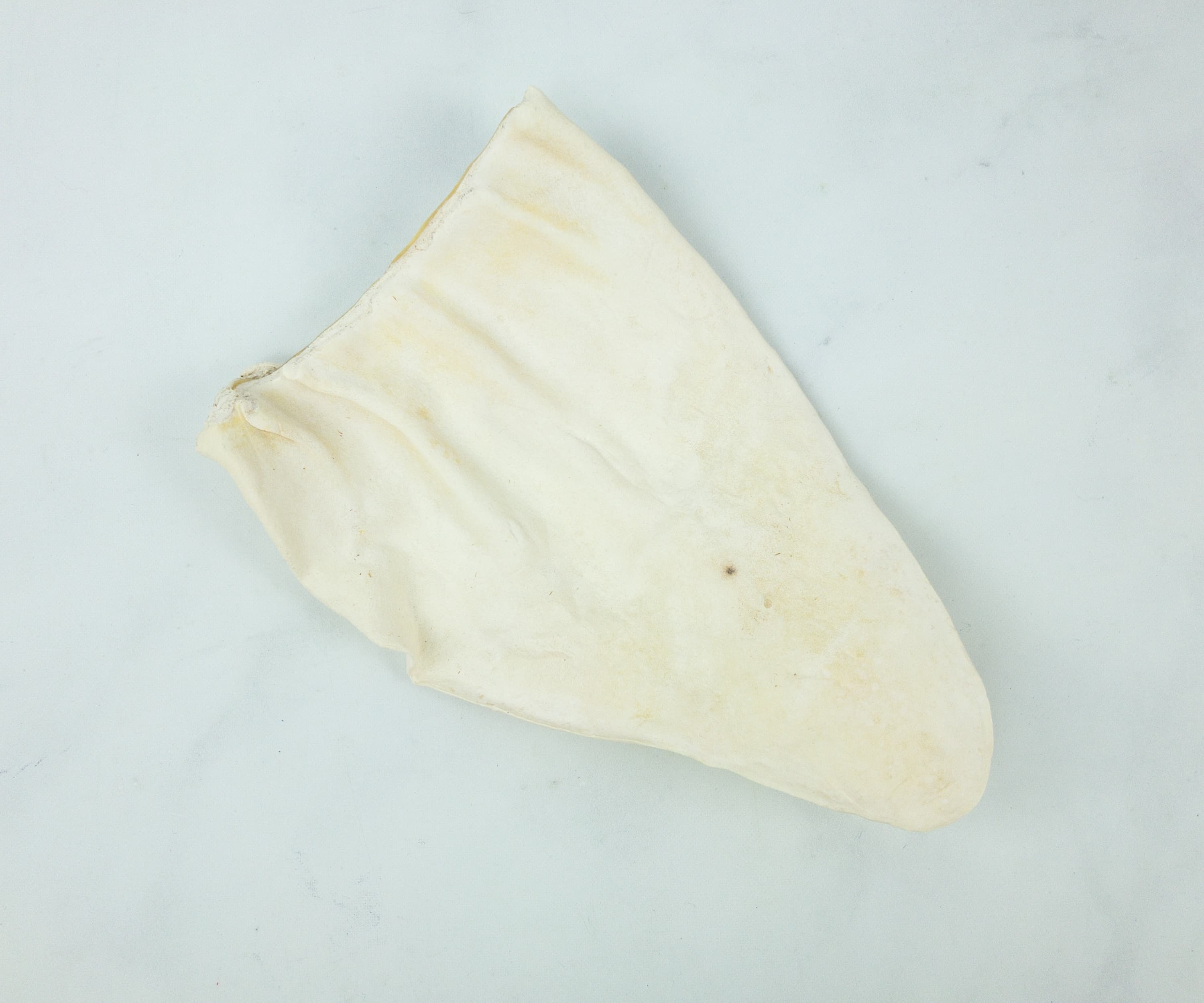 Cow Ear. Unlike any rawhide, cow ears are highly digestible dog treats. Treating your fur baby to cow ear chews is also a great way to clean their teeth. When your dog chews on it, tartar and plaque are being removed, leaving a healthy mouth and a happy pet! This is a box for a large dog and this chew is GIANT!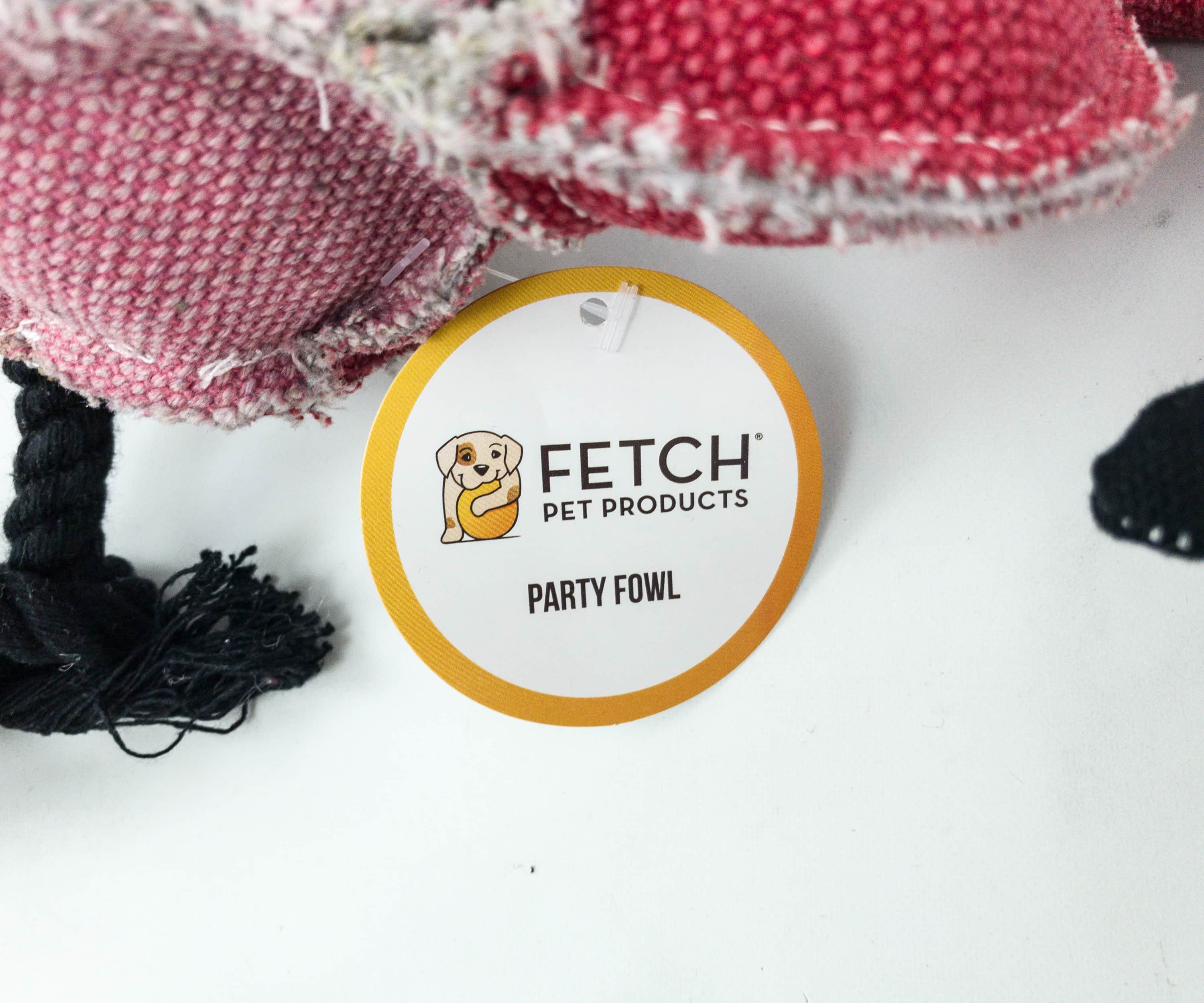 Fetch Pet Products Party Fowl. The next pet-friendly item is a dog toy is made of a high-quality canvas for durability.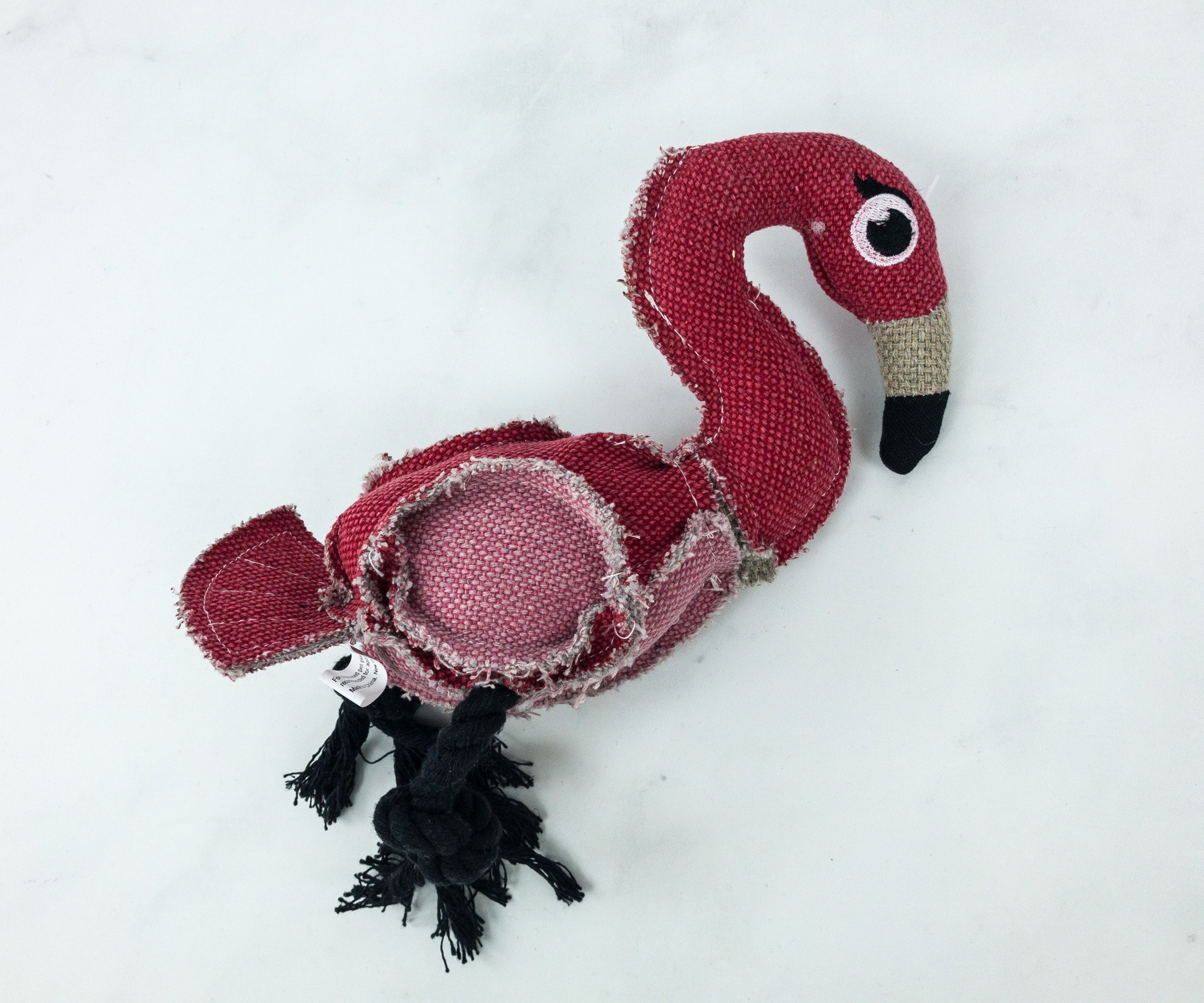 The realistic design that mimics a flamingo is good for training gun dogs or just for playing around the house.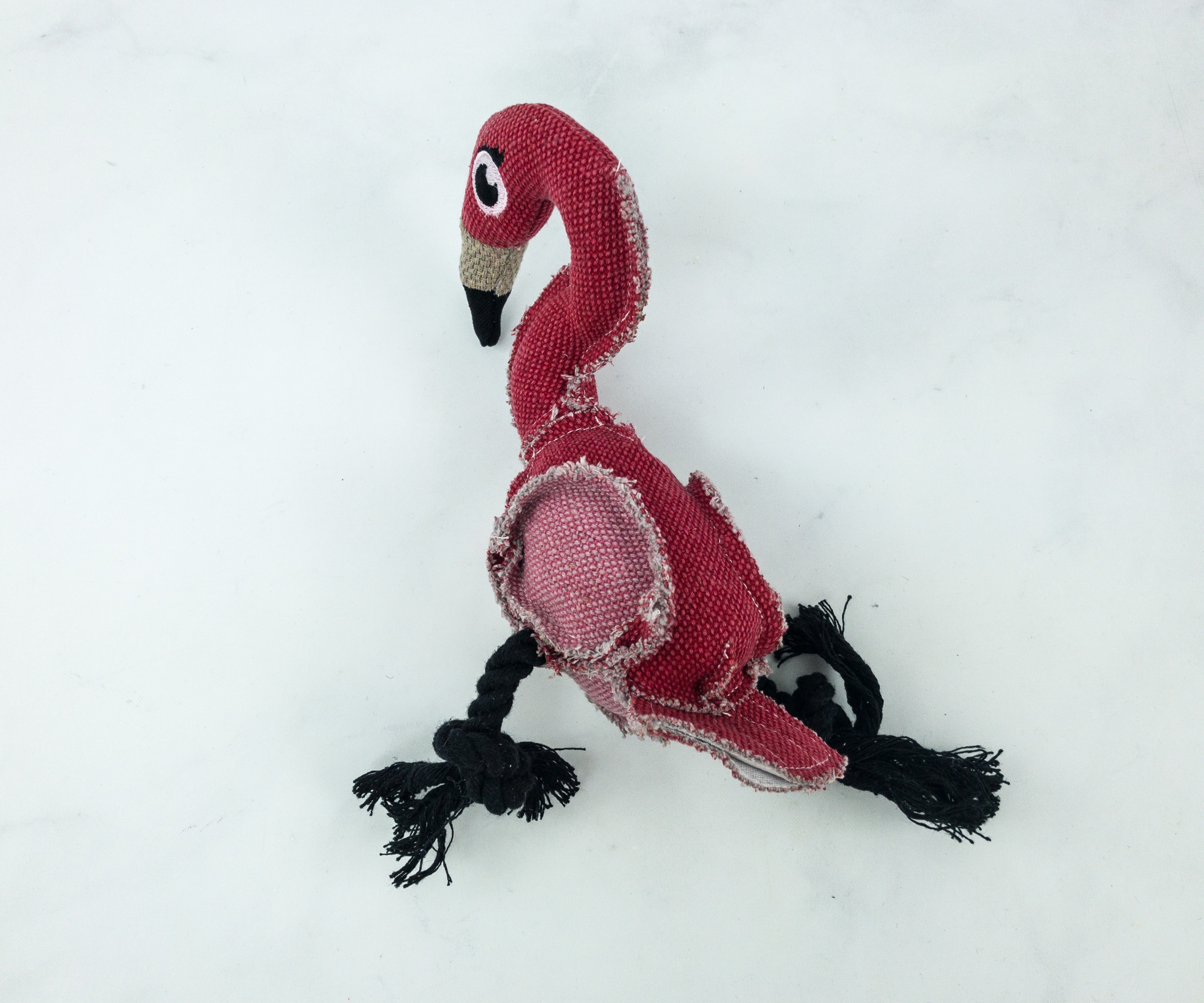 With a built-in squeaker and rope legs, my two lovely schnauzers enjoyed tugging, squeaking and tossing to their hearts' desire so it encourages a longer playtime.
Petlou Flamingo Dog Toy. It's a premium colossal plush chew toy from Petlou that is fit for larger sized dogs.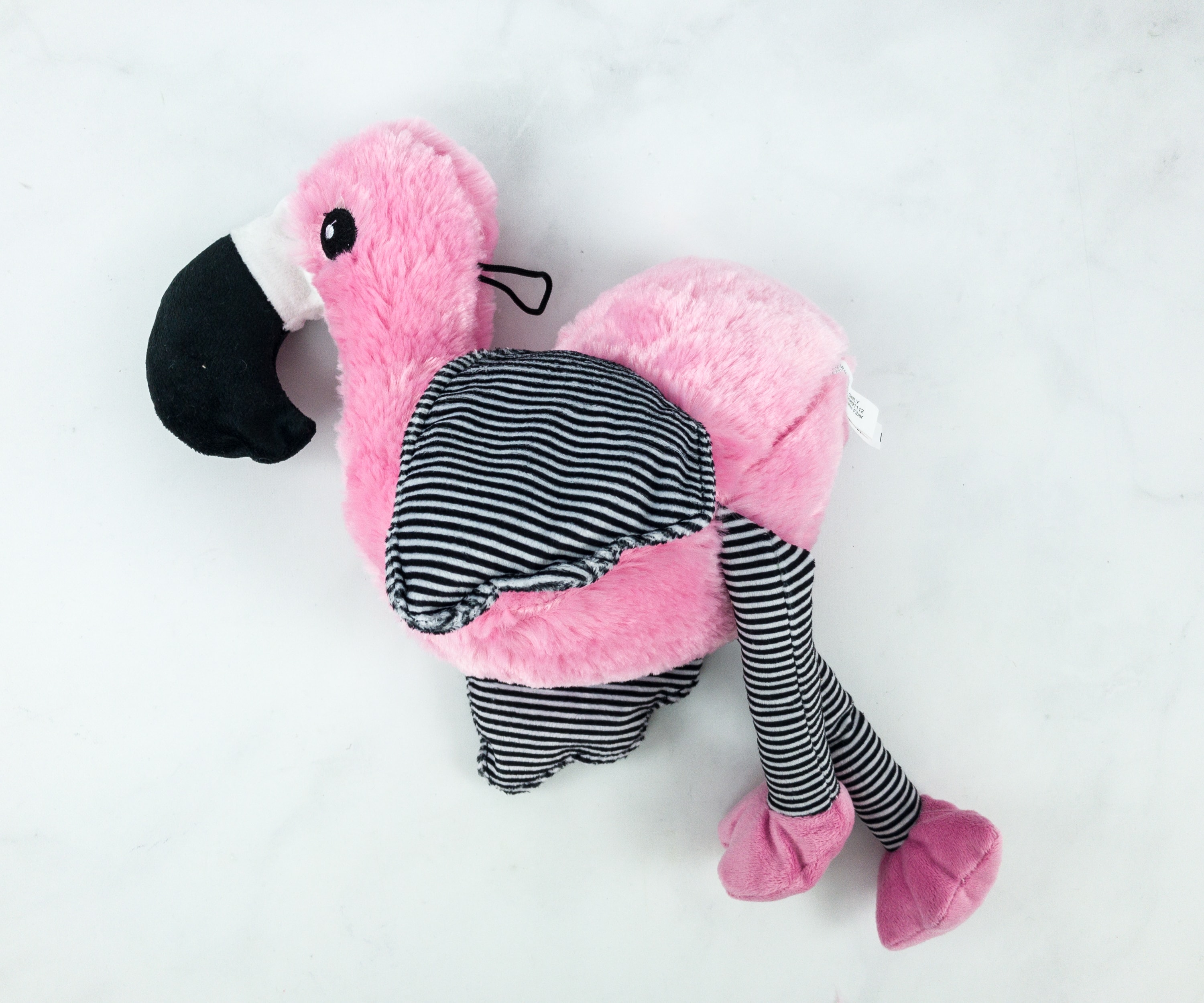 This plush flamingo with pink and stripes design is super soft and cuddly, but also ultra thick!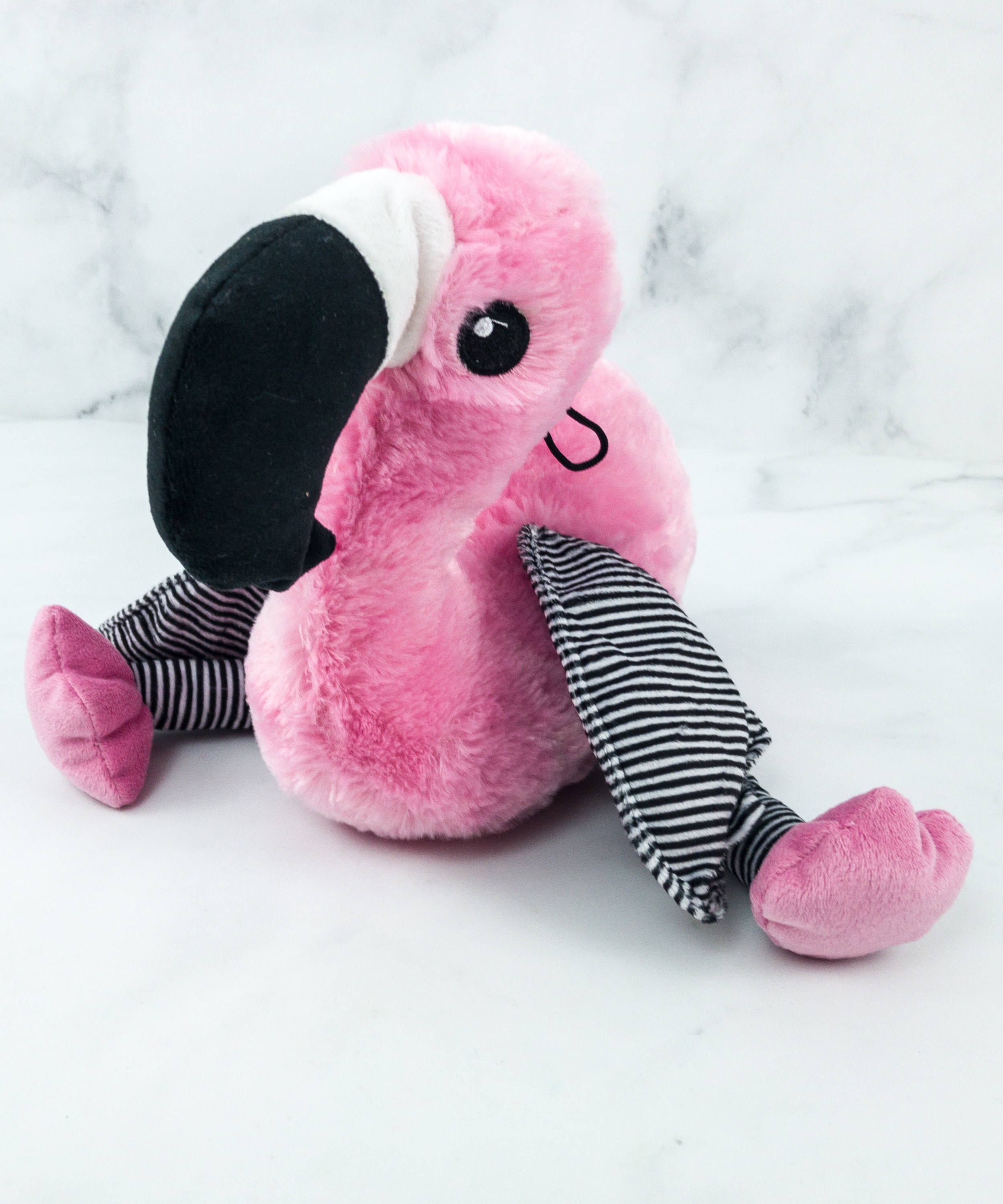 The approximate size of this adorable cuddly body is 14″ by 11″x 5″, making it more appealing to large dogs or dogs who love their toys in a larger size.
It has multiple squeakers and the wings are stuffed with crinkle paper so it squeaks, crunches, grunts and makes loud crinkle sound for a much more convincing effect.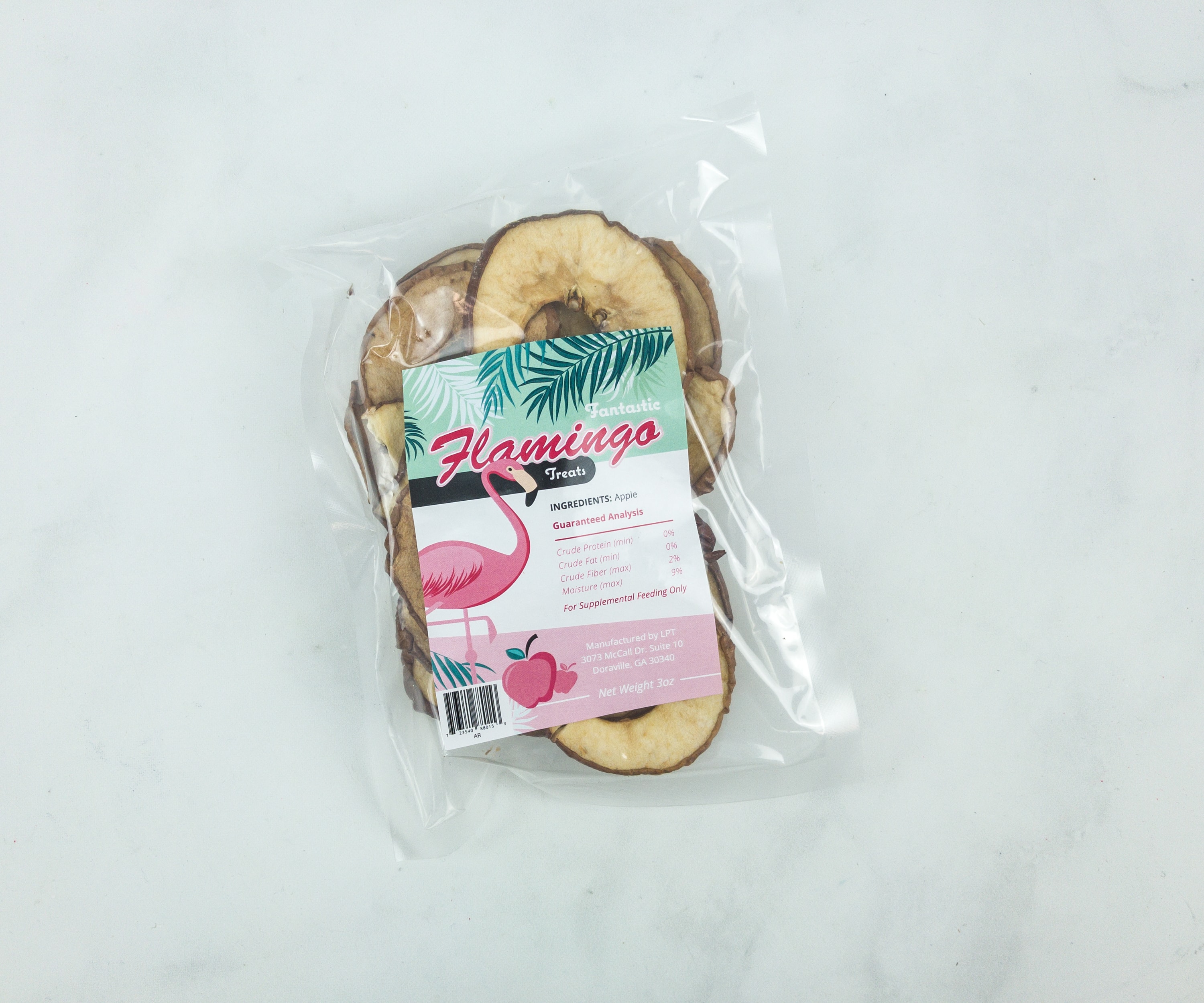 Fantastic Flamingo Treats. I feel good about giving my fur babies this healthy and natural treat.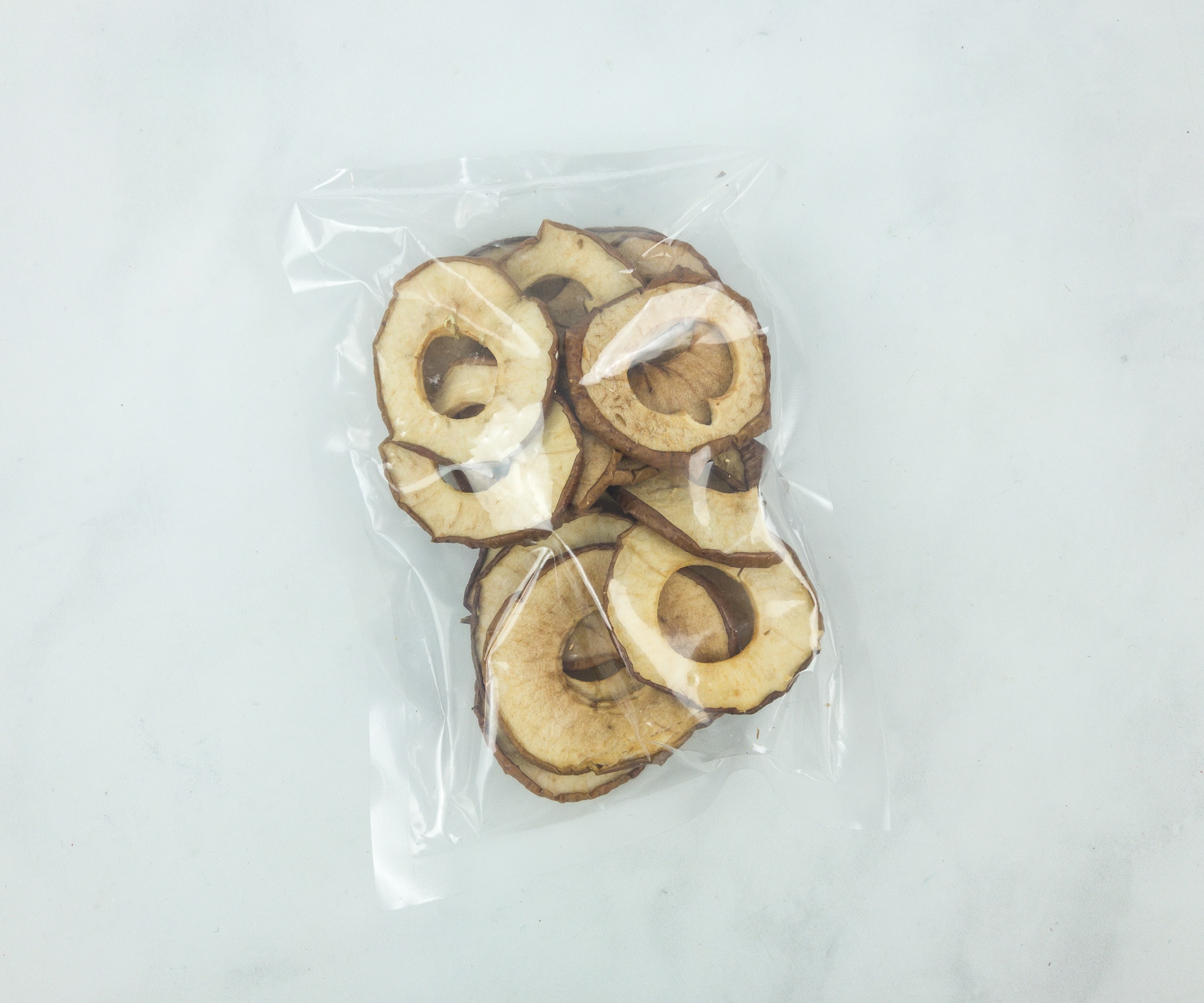 It's made of real apples!
With a guaranteed analysis of 0% Crude fat, 0% crude protein,2% crude fiber, and 9% moisture per piece, I am sure that it's rich in nutrients and full of flavor. A truly healthy way to show my dogs some love.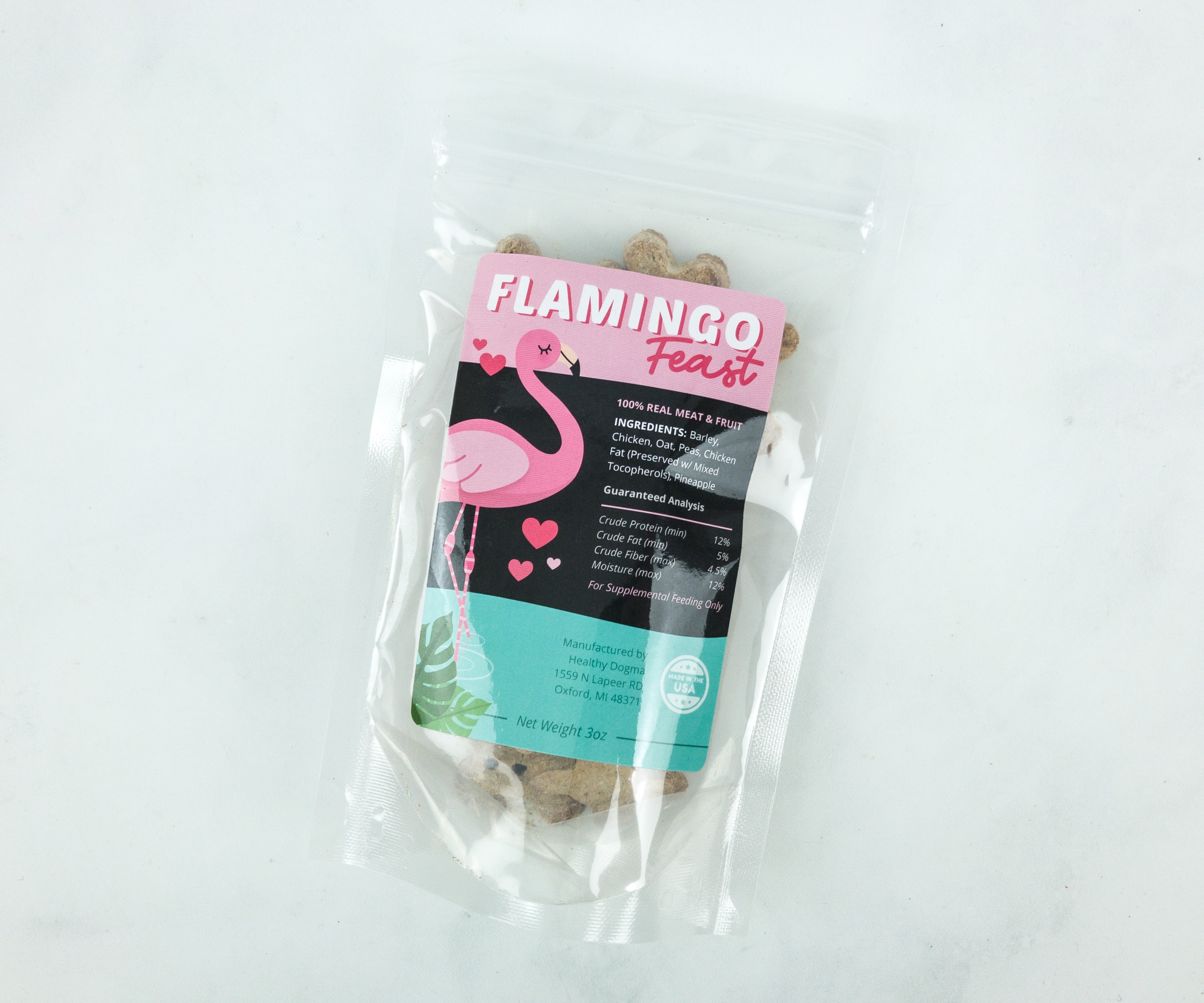 Flamingo Feast. Sealed in this transparent packet is another of my dogs' favorite treats. They included a detailed information of the contents at the front and it's made by Healthy Dogma, which my babies LOVE!
They are made with 100% real meat and fruit. Each bone is filled with barley, chicken, oat, peas, chicken fat and pineapple.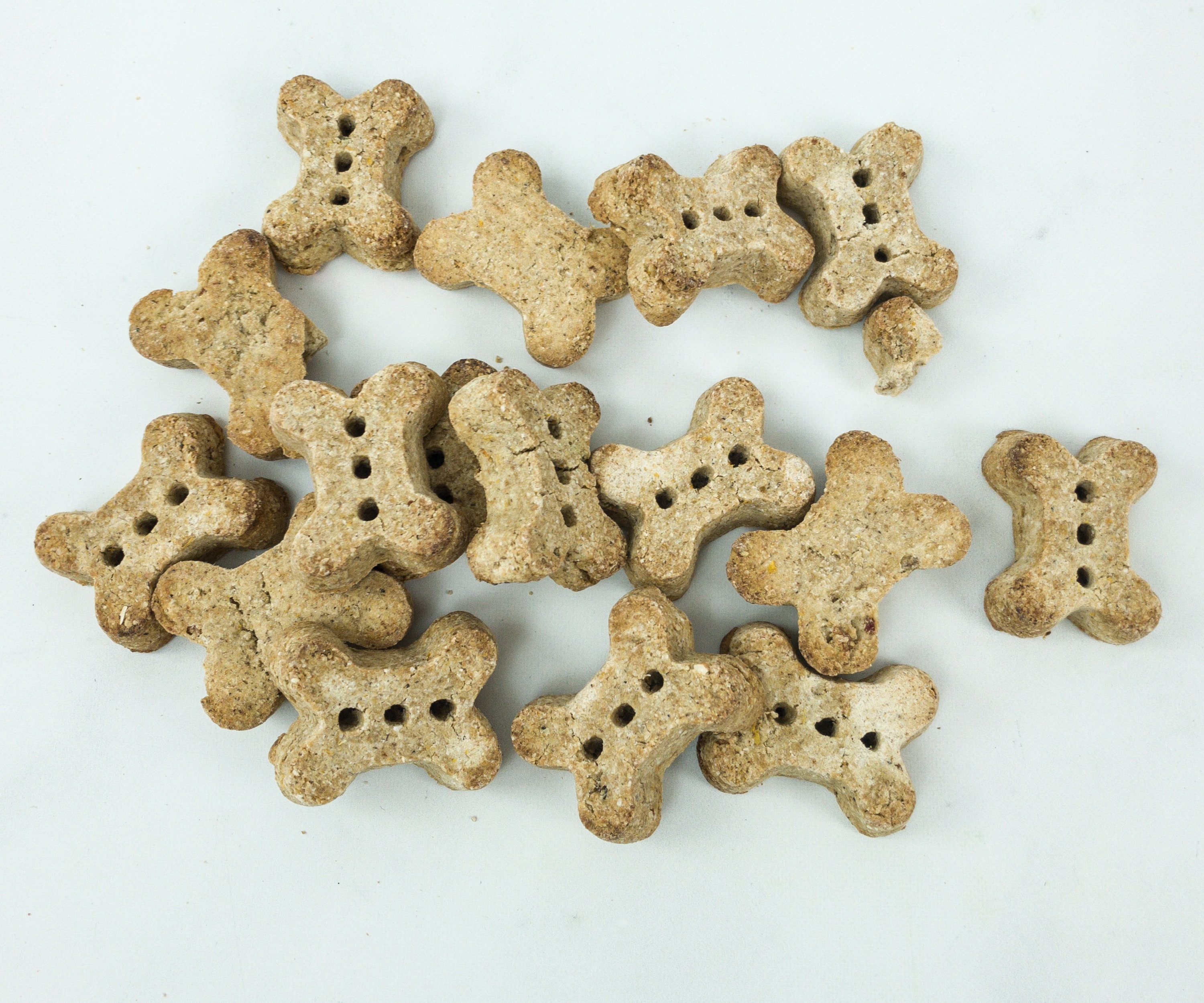 The classic design of a dog bone seems to catch my dogs' attention so I don't have a hard time feeding them during meal time. Plus, they're easy to chew and breakdown into tiny pieces.
Although we always give treats with the best intentions, the fact of the matter is that there are many kinds of food that aren't good for our pets. With these sample items coming from this subscription, it's easier for us to discover safe and healthy treats for both Dean and Lindy. This month's treats were a hit, and their reaction is the same about the toys. Dean and Lindy play tug together using the plush toys and never let them out of sight. It just proves how durable they are, seeing that they stayed in a good condition even after a few days. It's pretty obvious that they love everything from PetBox!
What do you think of this month's box?