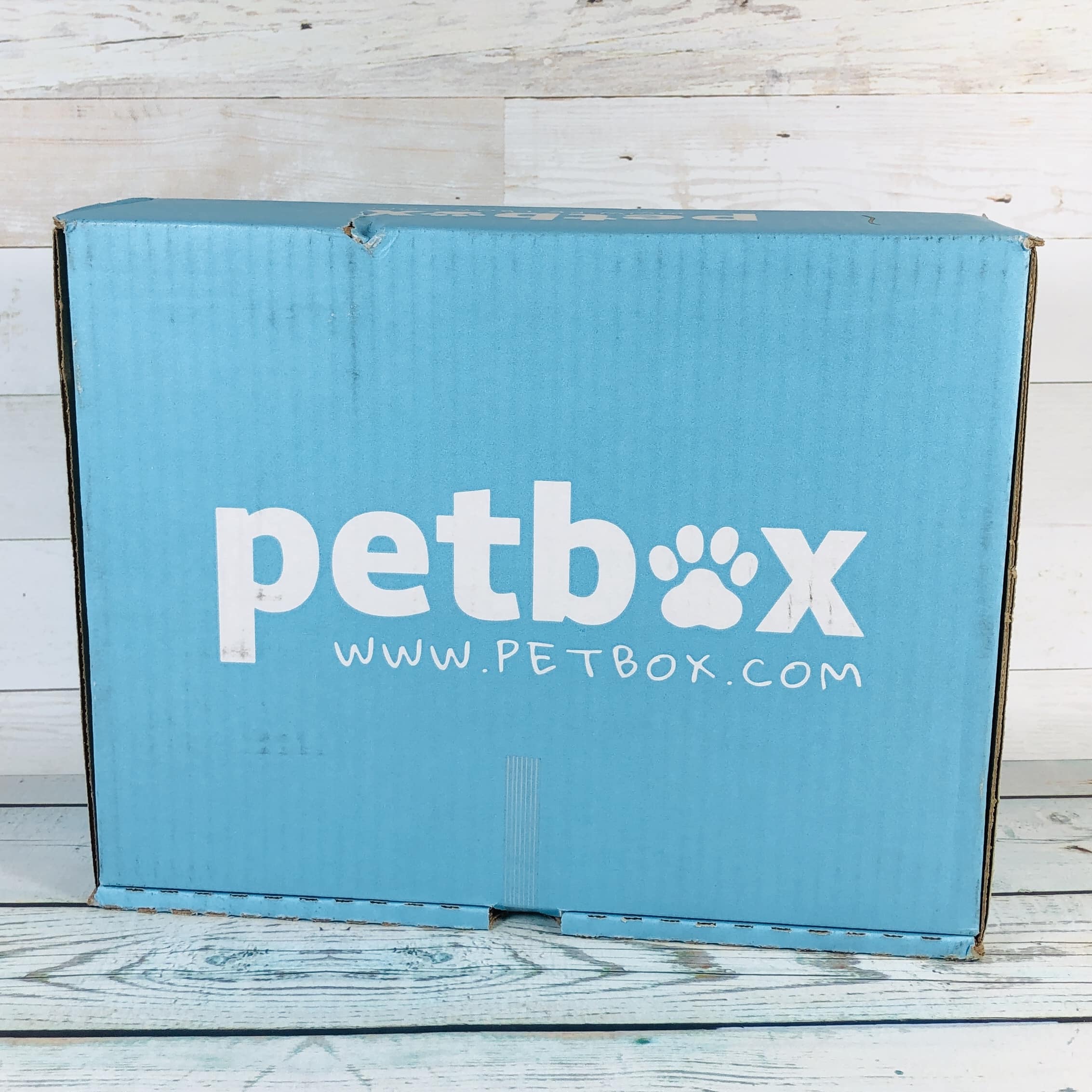 PetBox is a subscription box for dogs or cats. When you sign up for PetBox you pick whether you have dog or cat. I am reviewing the PetBox for cats, which is $29.99 a month. The price drops to $24.99 a month for a prepaid 12-month subscription. The items are all chosen and approved by the actress Jennie Garth.
DEAL: For a limited time only, get 50% off your first box! Use the coupon code HELLO50 to get the deal.
I found patterned paper when I opened the box. So cute!
Look at all the goodies inside!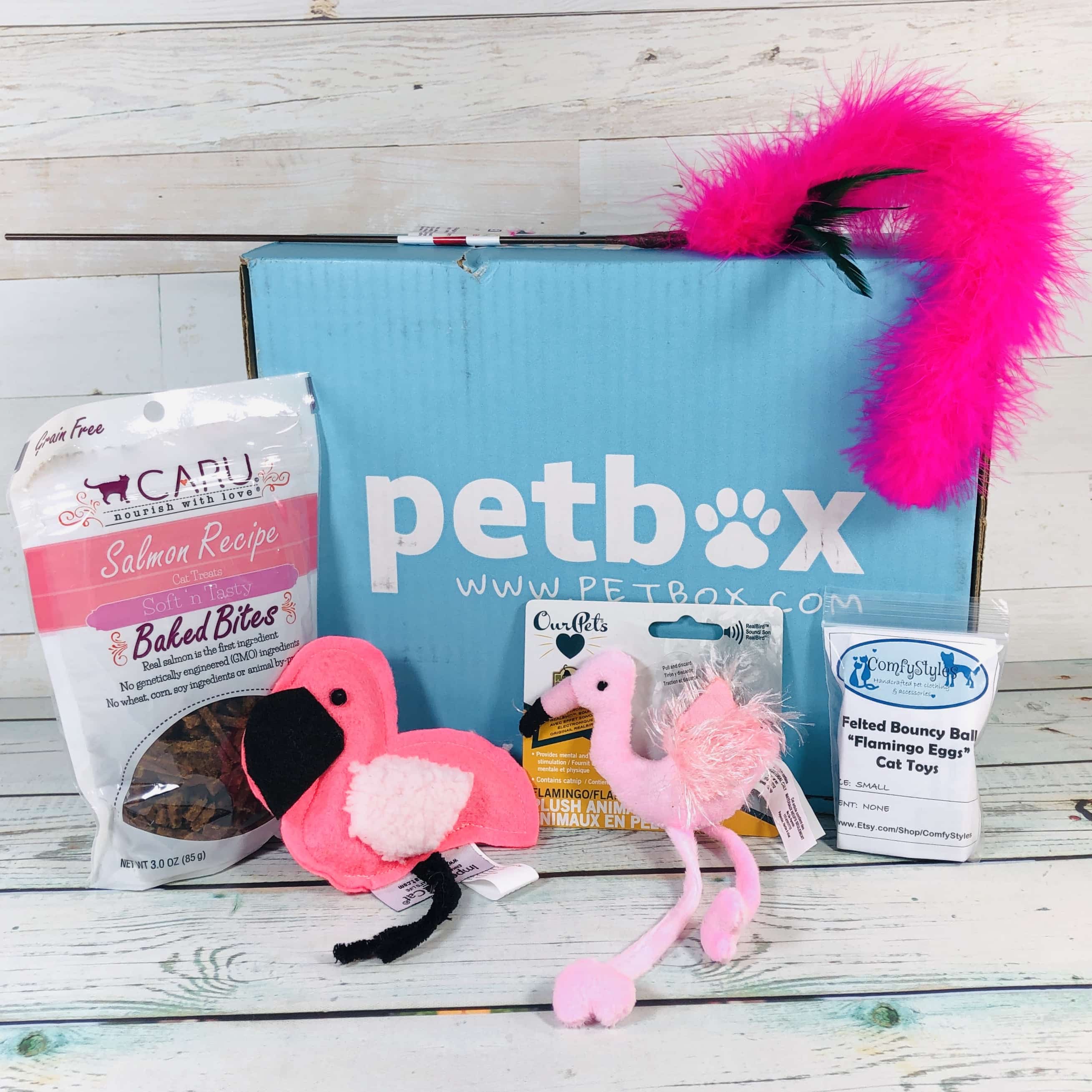 Everything in my box!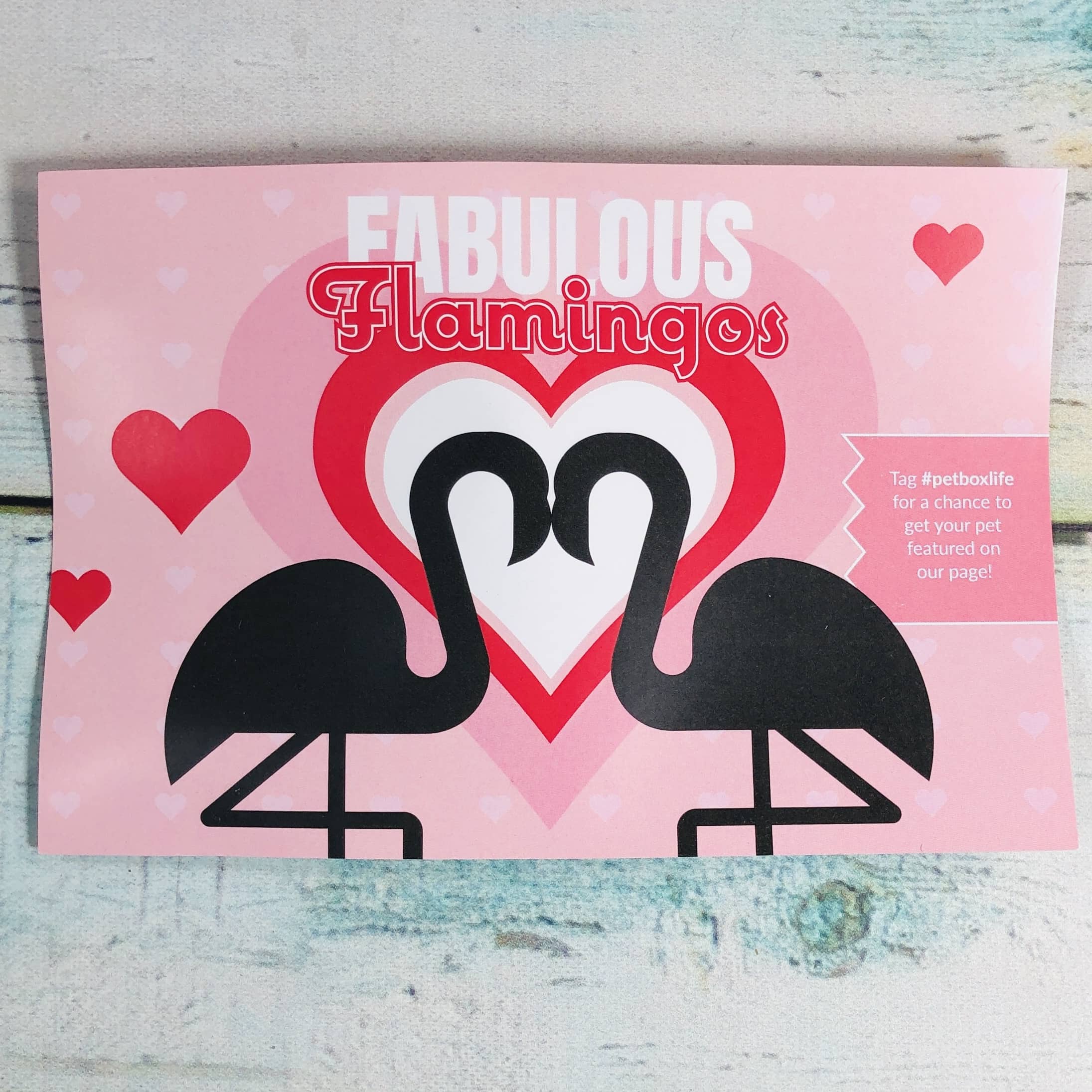 There was a card announcing the theme: Fabulous Flamingos!
All the items that are included in this box are listed on the back of the card, plus a brief description for each. There was info on the Golden Ticket, and a note that 10% of proceeds are donated to Tender Loving Canines Assistance Dogs.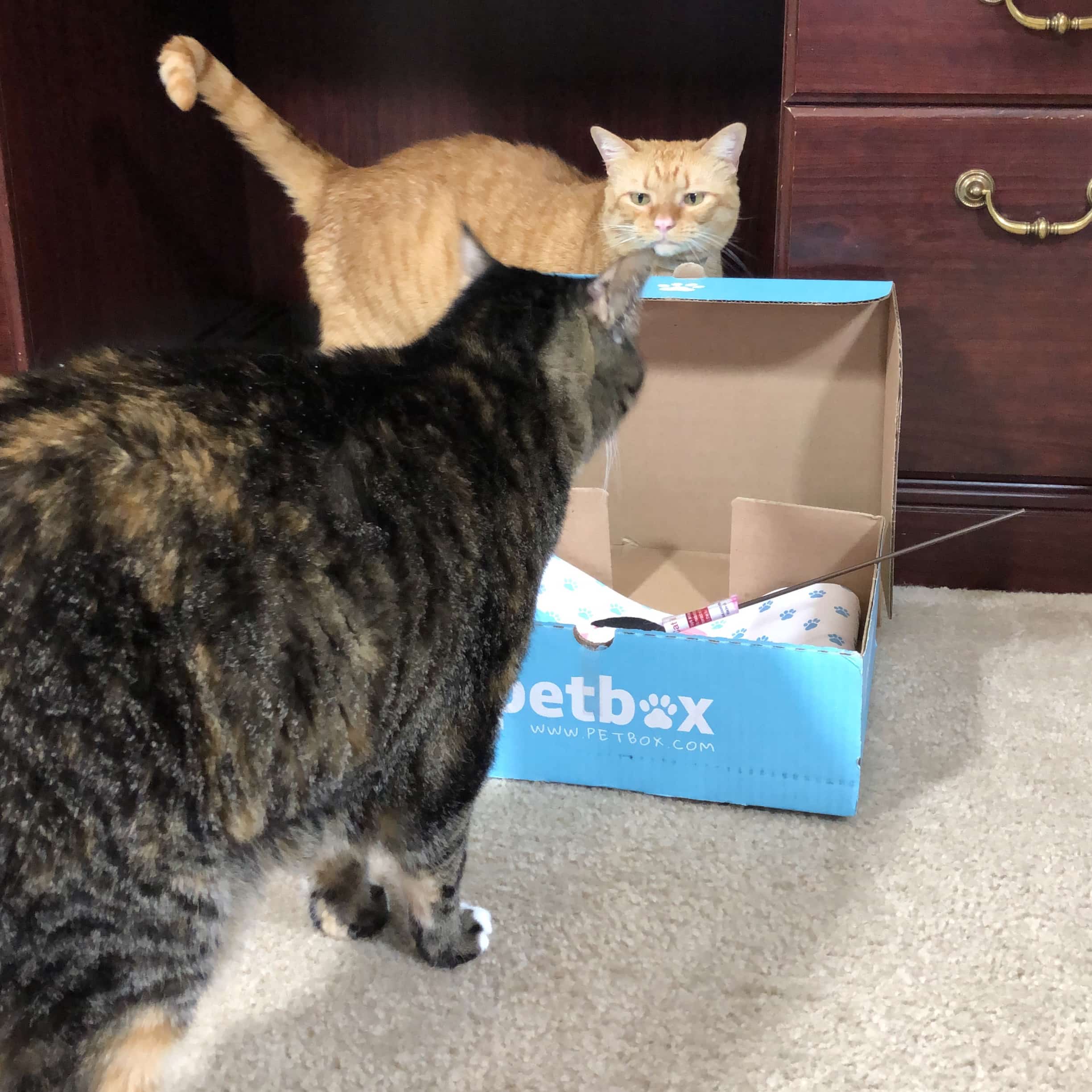 My cats were ready to play!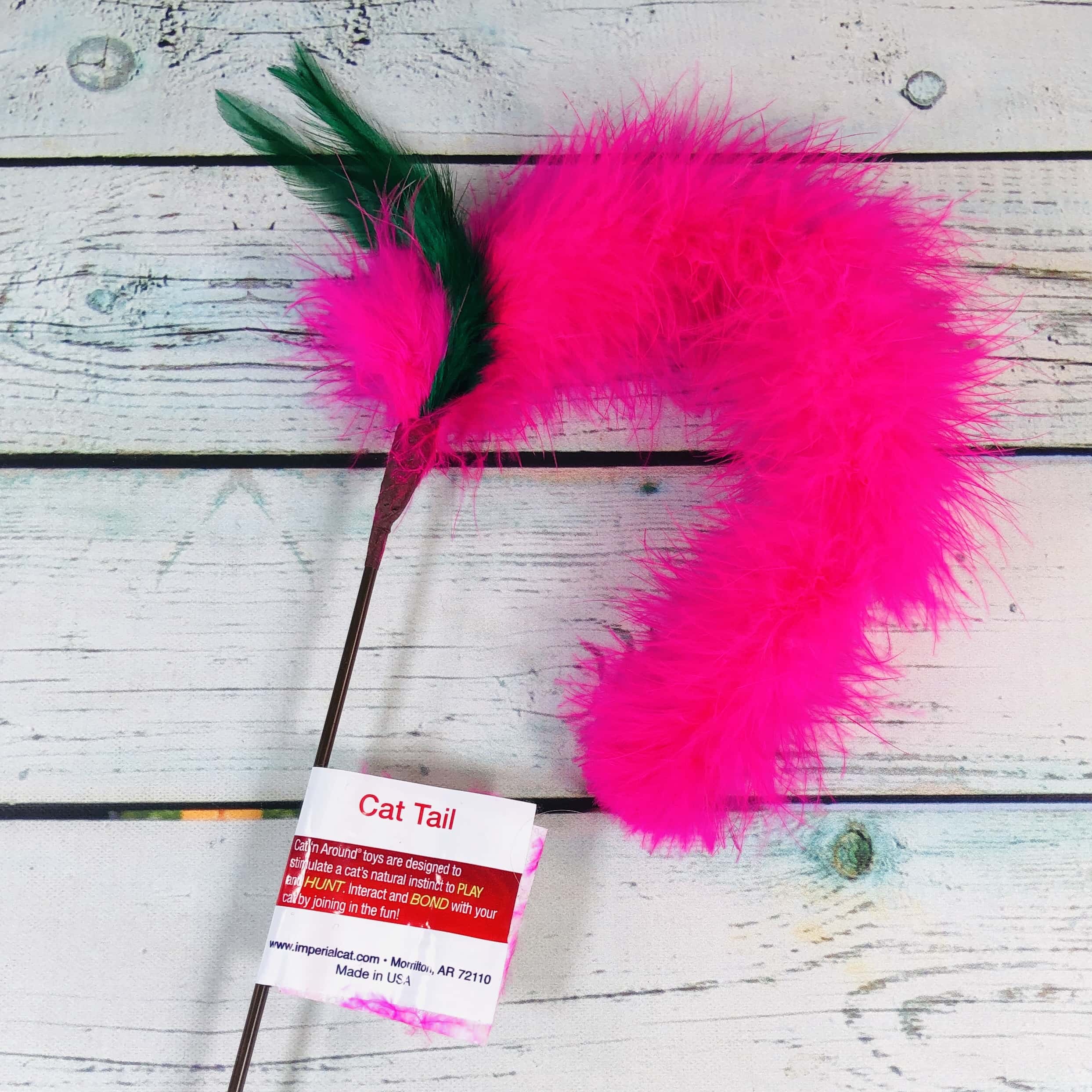 Cat'n Around Flamingo Feathers Cat Tail (Find similar item here) Ooh, a feather boa for my kitties!
Sunny watched as the boa moved slowly across the top of the box.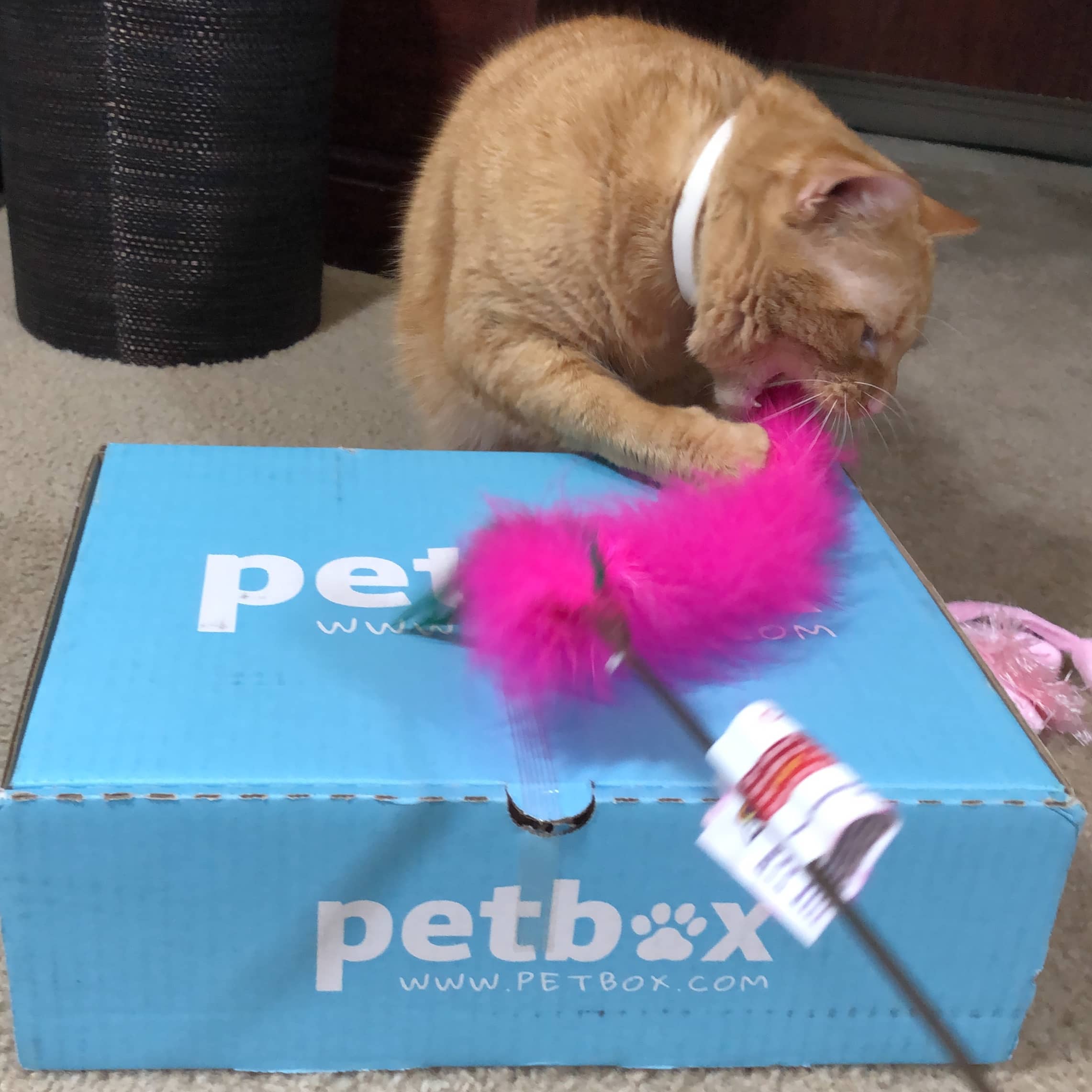 She reached out and grabbed some of that!
Flamingo Catnip Kicker is just adorable, looks like the ones I've seen at the zoo. I didn't catch any snaps of my cats playing with this one, maybe I should spray it with catnip to catch their interest.
Squawking Flamingo Toy has a protective pull tab and once you remove it the toy will chirp like a bird every time it is moved.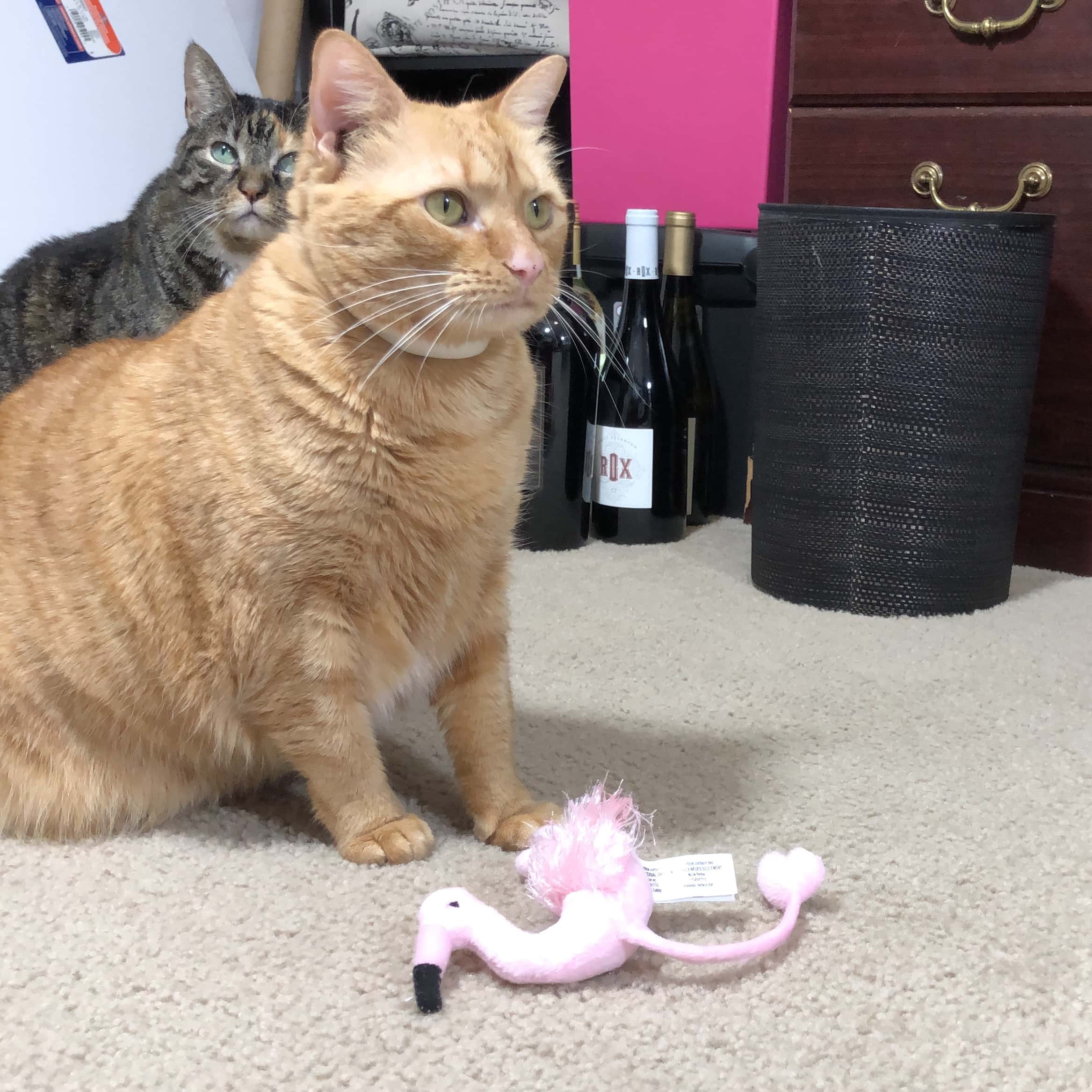 Here's the ladies taking a peek.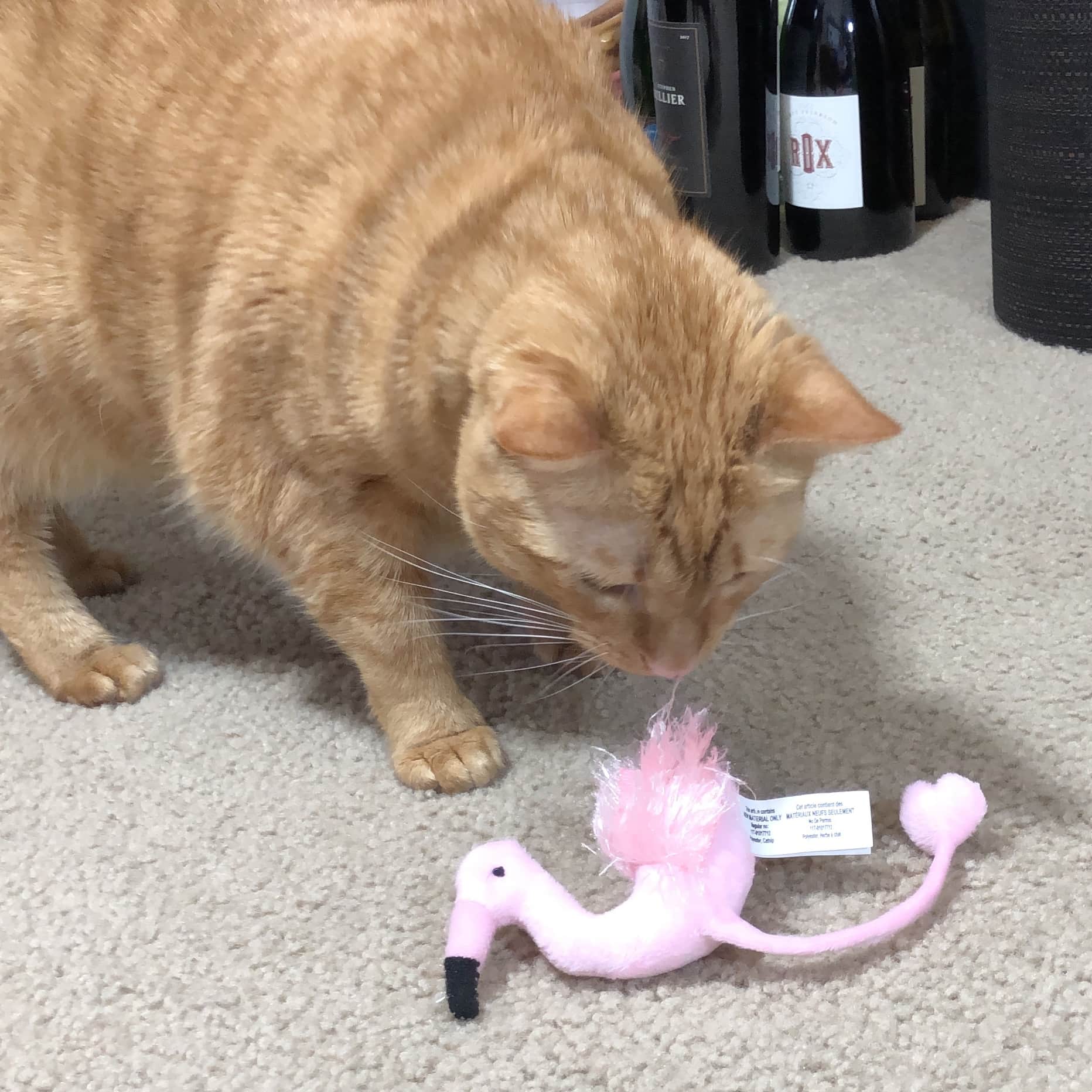 Maybe they will play with it later.
Comfy Styles Flamingo Eggs How cute are these? They are felted wool balls that will bounce on a hard surface and that your cat might like to bat around the floor.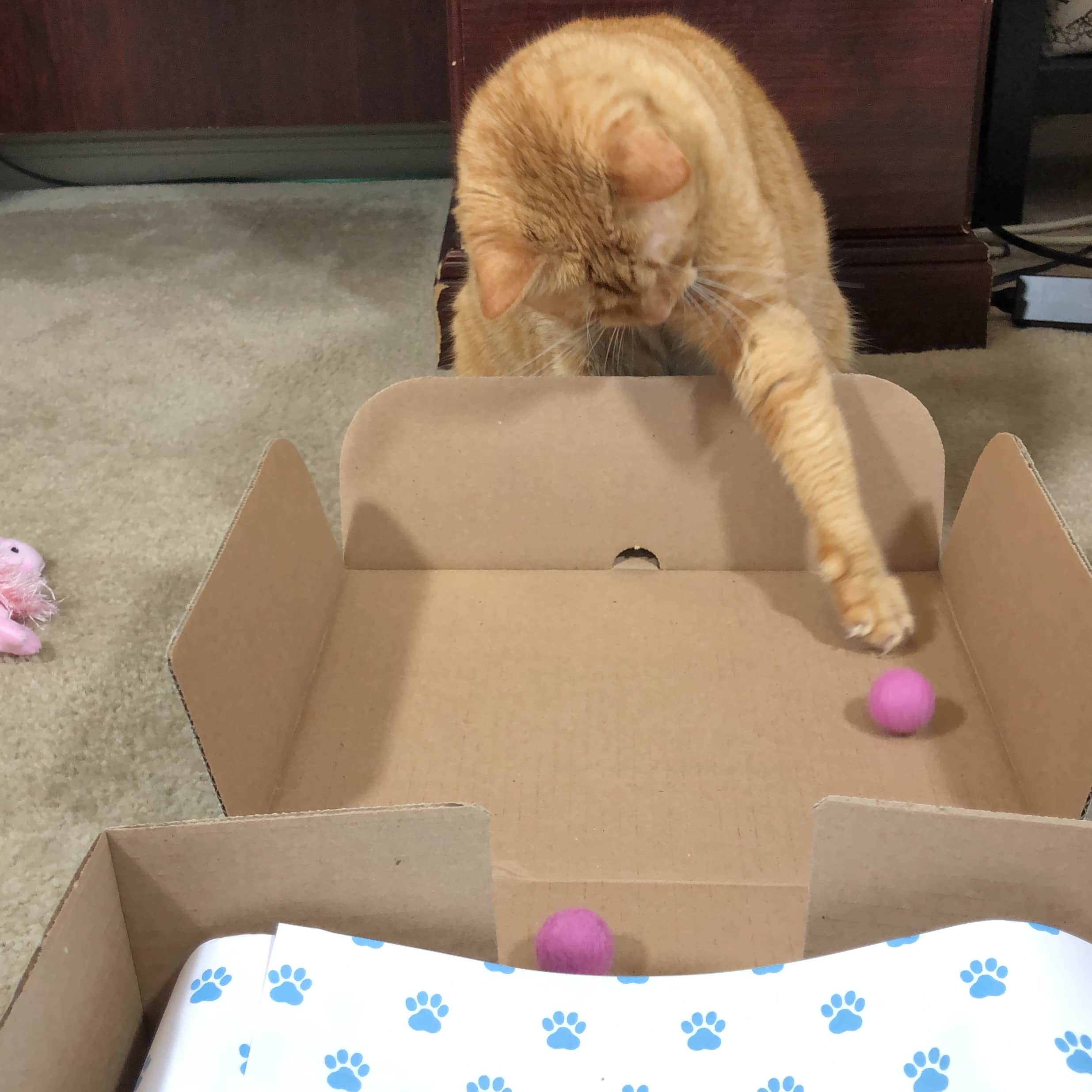 I placed them in the box and Sunny had a blast!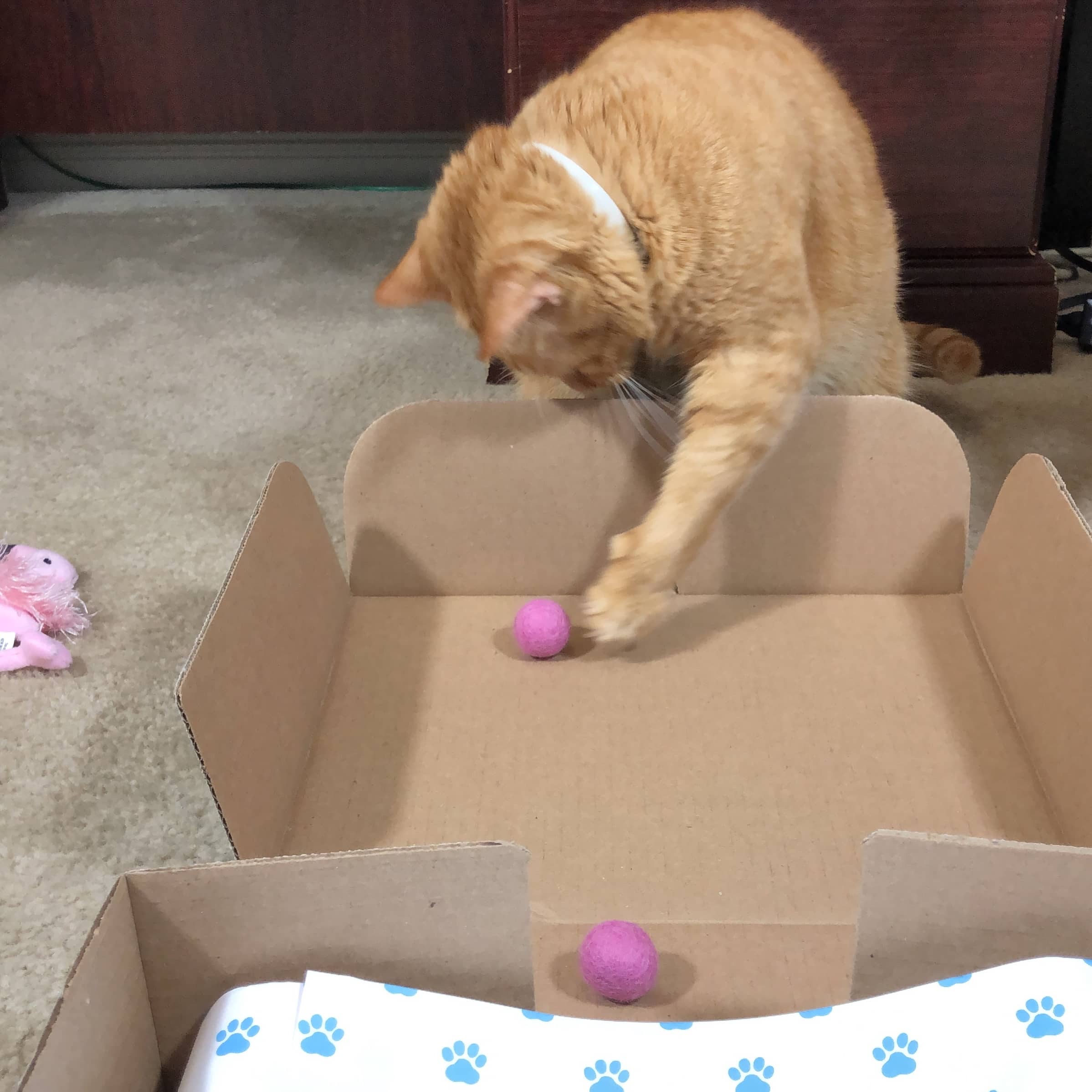 So much fun!

Pink Paradise Caru Salmon Treats was the real star of this box! The ingredients are all-natural and I think this was Sunny's all-time favorite snack!
The pieces were easy to hold for training purposes and small enough for my cat to easily chew.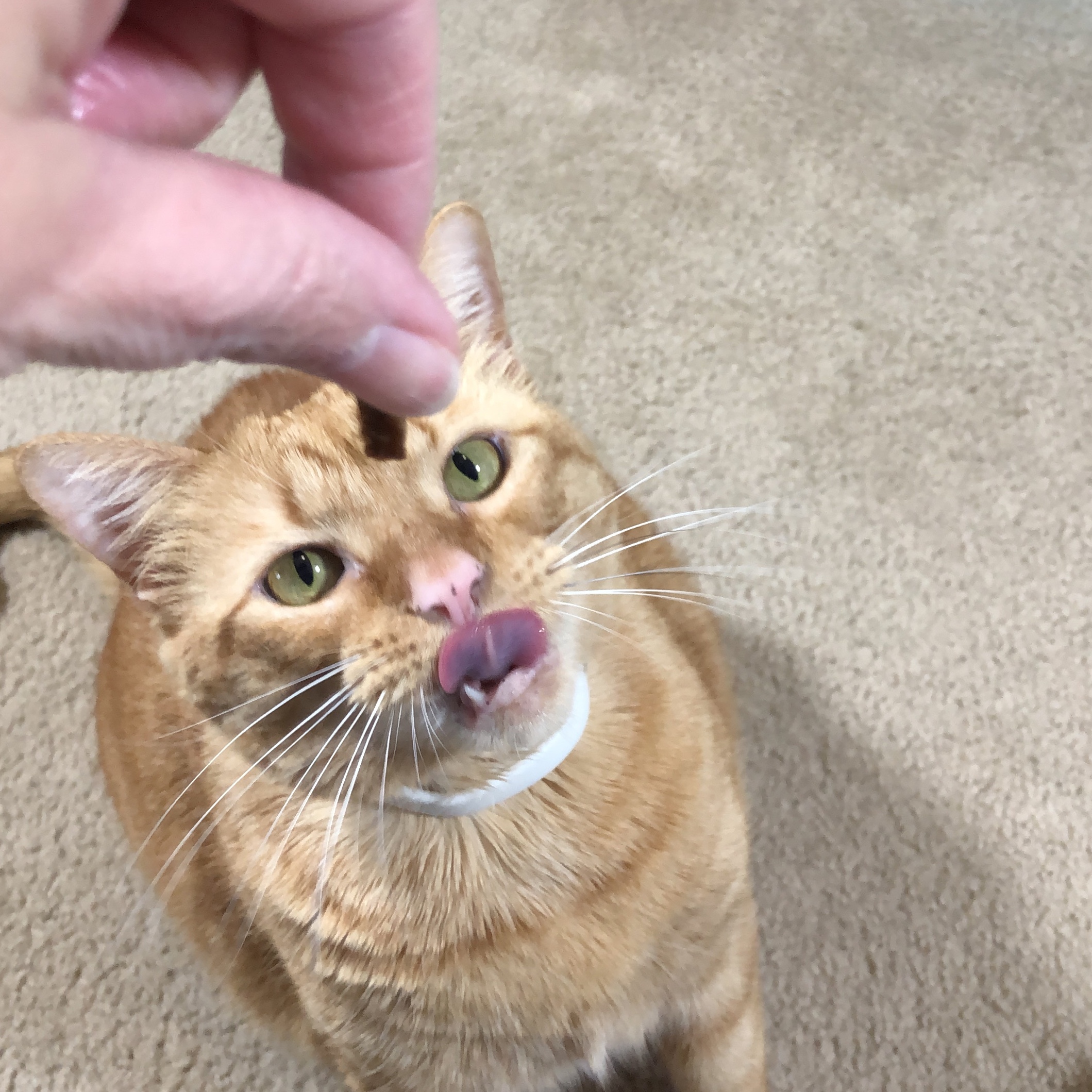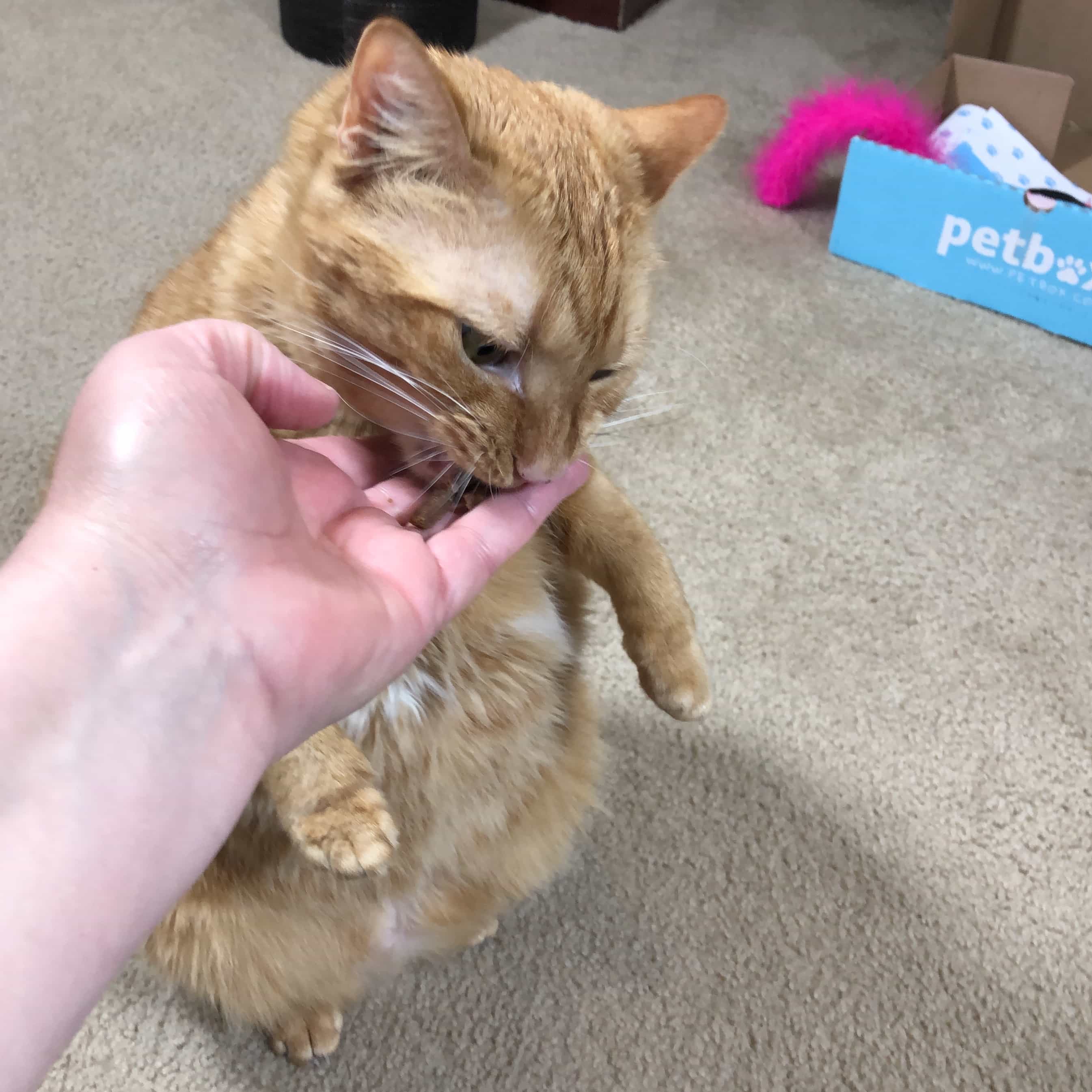 Sunny has NEVER sat like this for a treat before, doesn't she look silly?
I thought the February theme was adorable, I am loving the pink flamingos everywhere. Sunny's favorite item was obviously the treats but she also had a blast chasing the felt flamingo "eggs".
What do you think of this month's box?