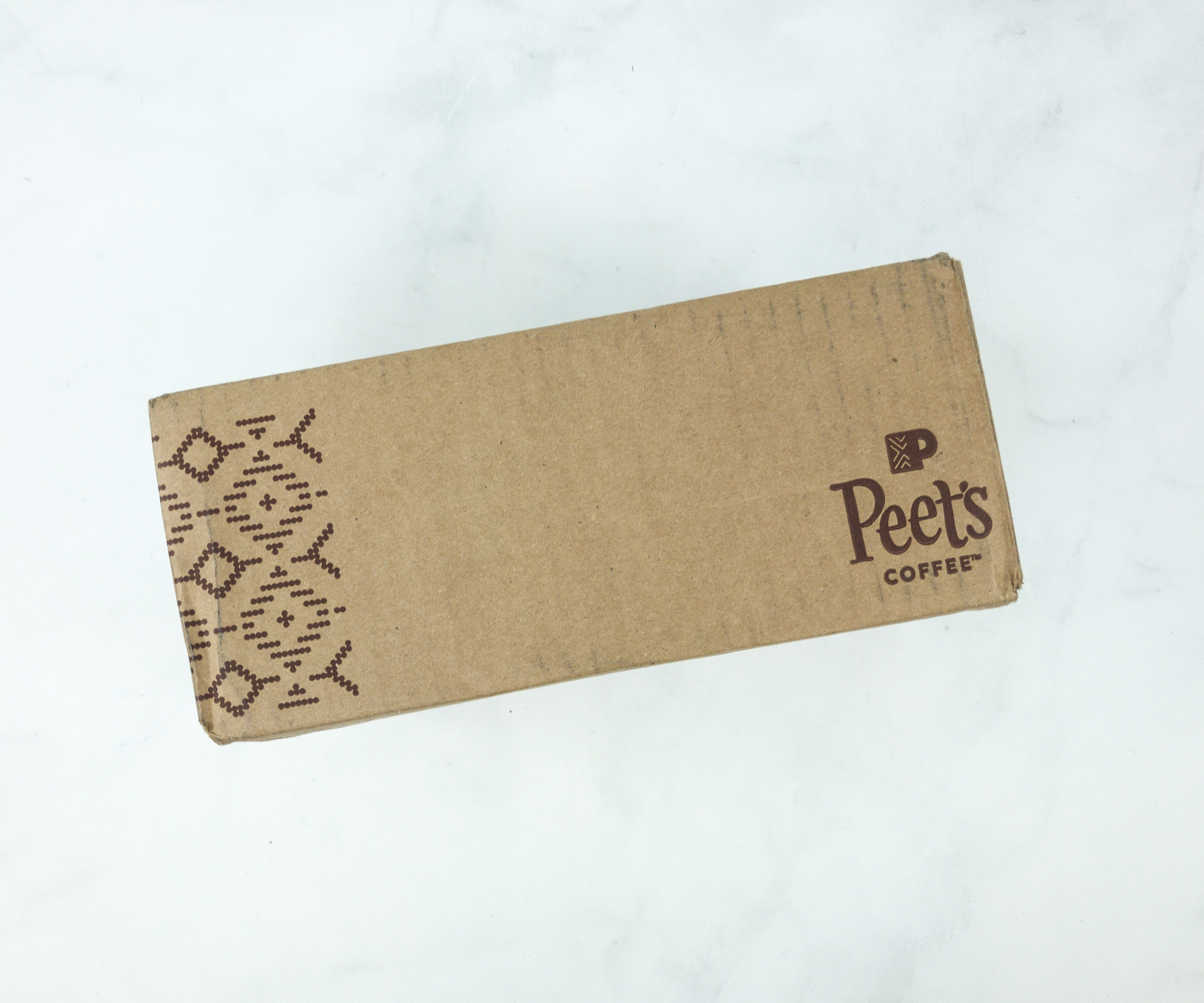 Peet's Explorer Series is a monthly subscription of limited release, freshly roasted, single-origin beans and blends. For $18 a pound of coffee beans, the Limited Release offerings include those tried and true beans from Peet's favorite growers that have demonstrated great flavor profiles and consistent quality year after year. You can also order the Peet's Coffee Explorer Series in larger quantities, at $35 for 2 pounds and $49 for 3 pounds of coffee beans. What's more, you get to choose what you like delivered to you from whole bean, ground drip, ground espresso, ground for a press pot & percolator, or ground for a commercial brewer.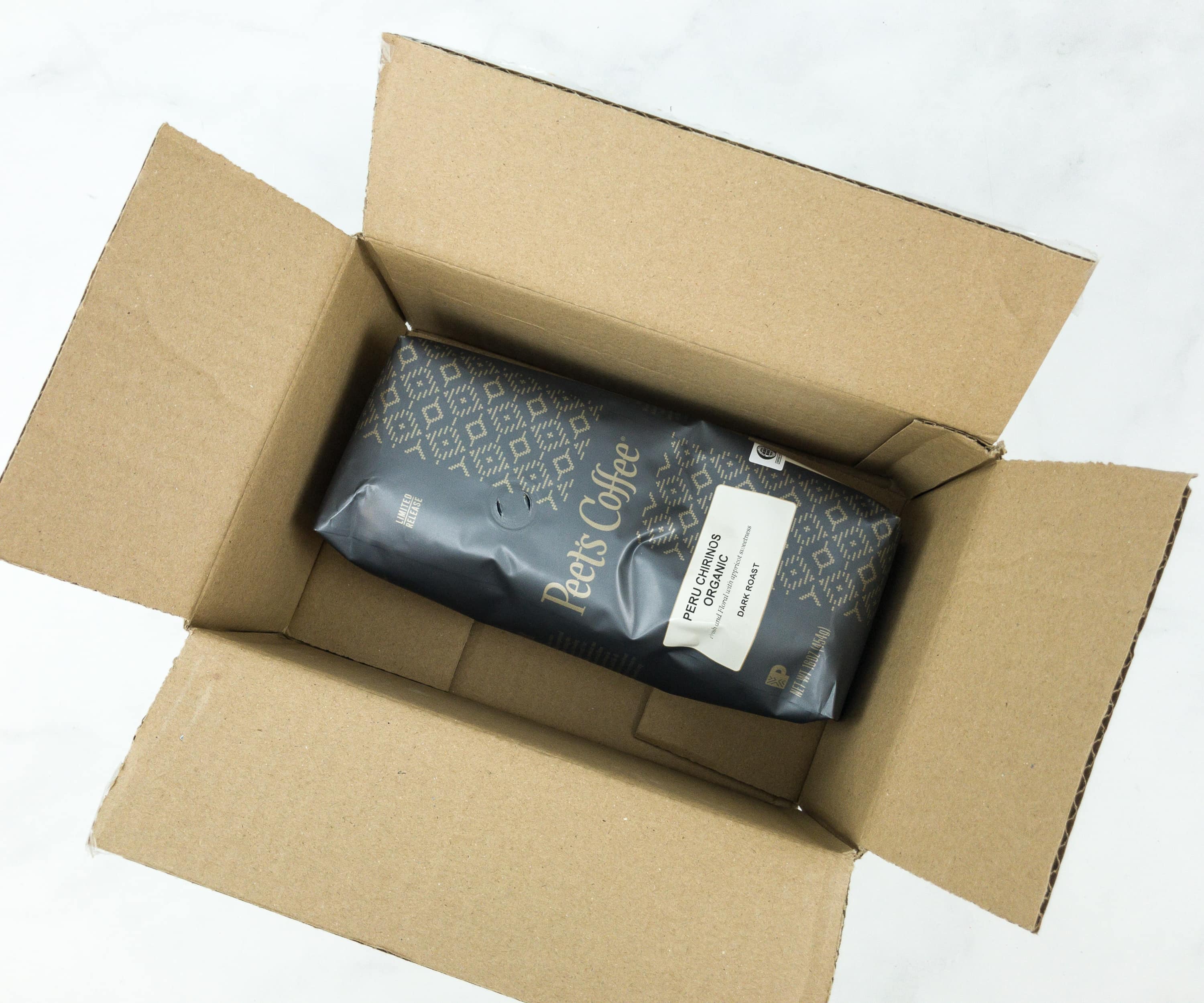 The packaging has a humidity control valve and resealable top to keep the coffee beans fresh. This subscription sticks to the basics and doesn't include any extras in the way of literature or tasting notes, aside from a few words on the bag itself.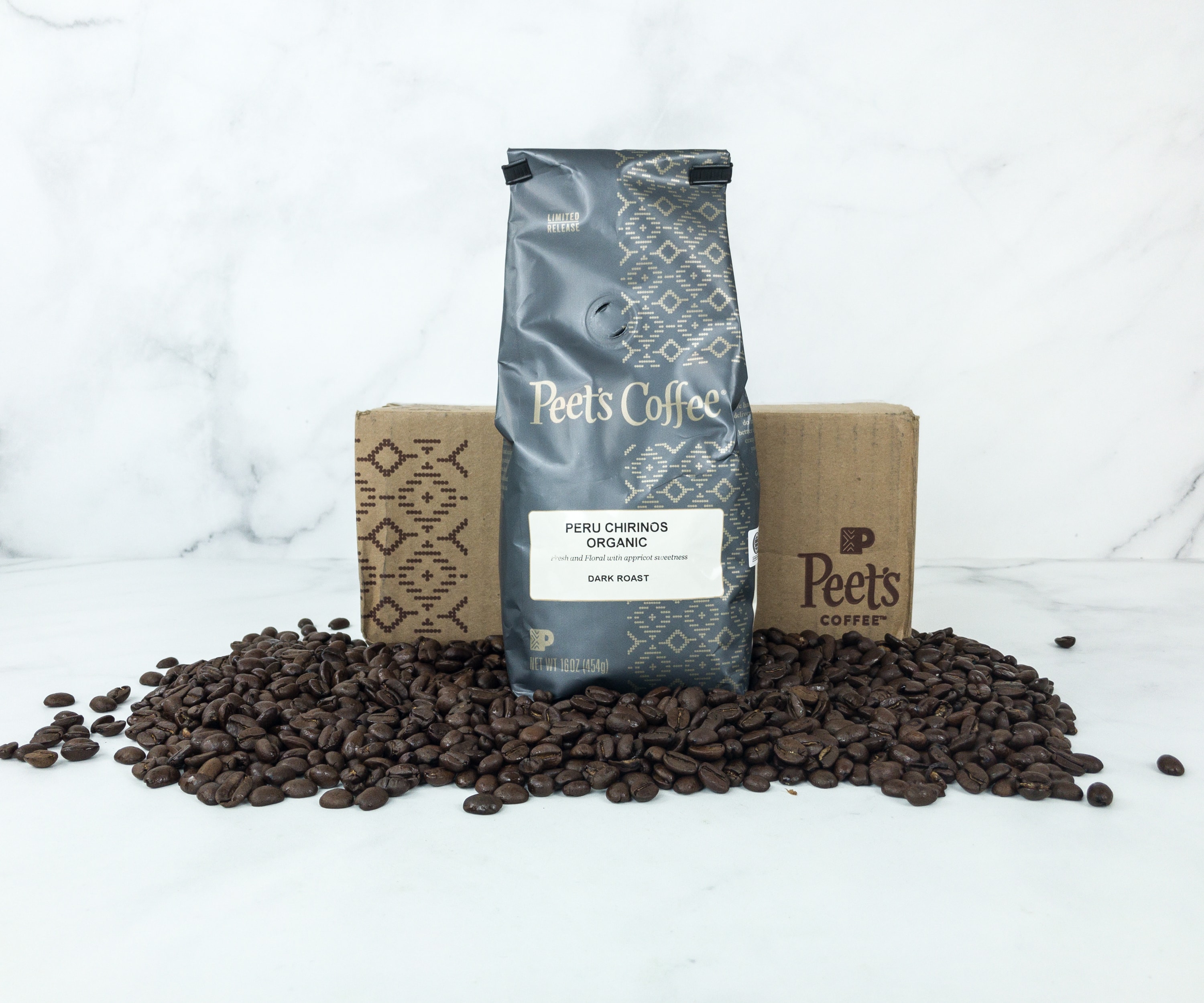 Everything inside my February 2019 box!
Peet's Coffee Peru Chirinos Organic Dark Roast ($19.95) This month's featured coffee beans are freshly harvested from the highlands of Peru with an altitude of over 20,000 ft above sea level.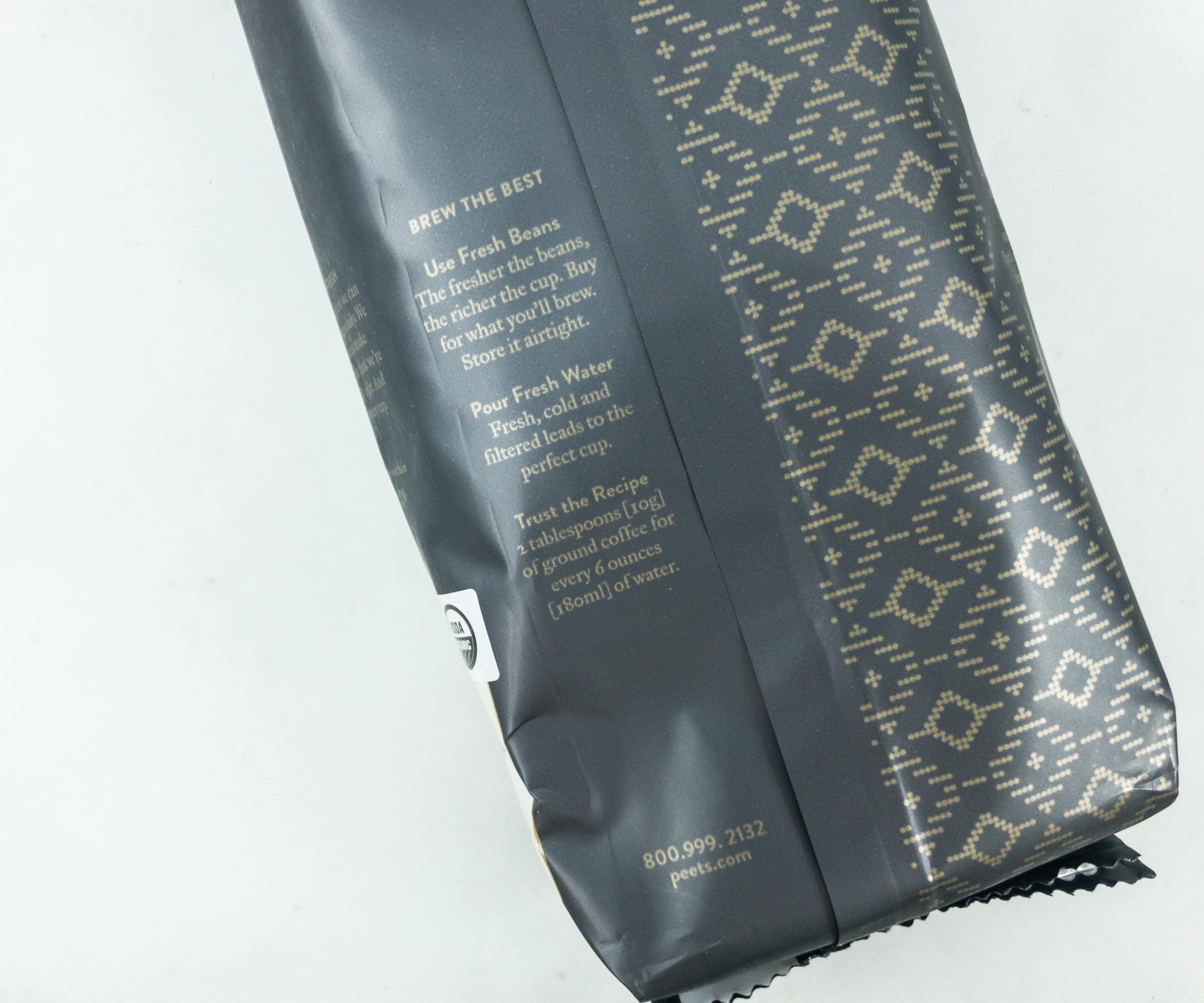 The beans are packed in a luxurious black bag. The packaging also provides essential information and tips on getting the best cup every time you brew. According to them, the perfect cup of coffee is made through right grinding and using the right amount of grounds and fresh, cold, filtered water.
This coffee is one of Peet's Limited Release selections, their favorite coffees discovered over the last half-century of roasting.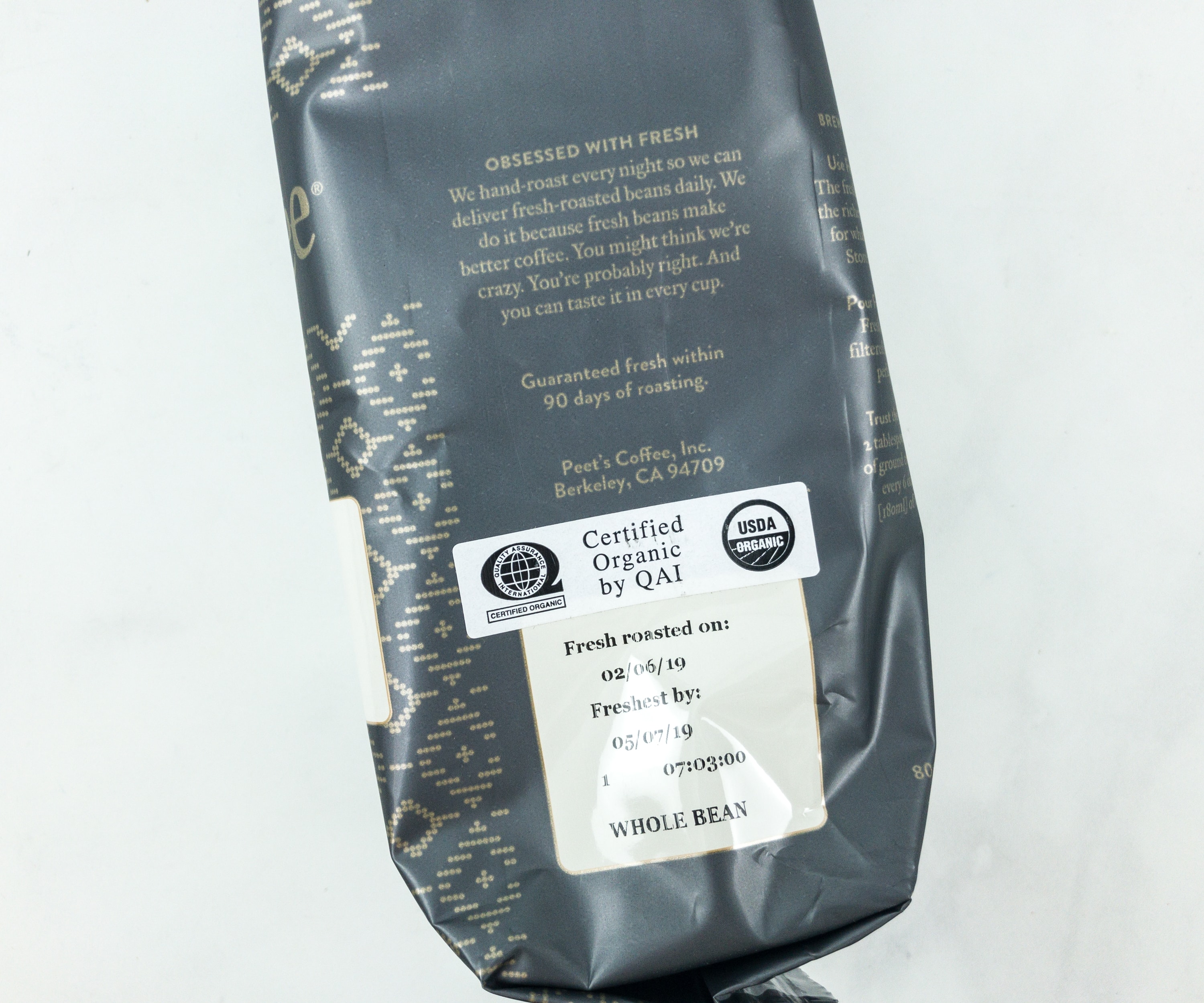 Indicated on this label is the roast date and the "freshest by" date. The beans stay fresh within 90 days of roasting.
Peru Chirinos Organic is a dark roasted coffee with fresh fruity/floral notes and apricot sweetness.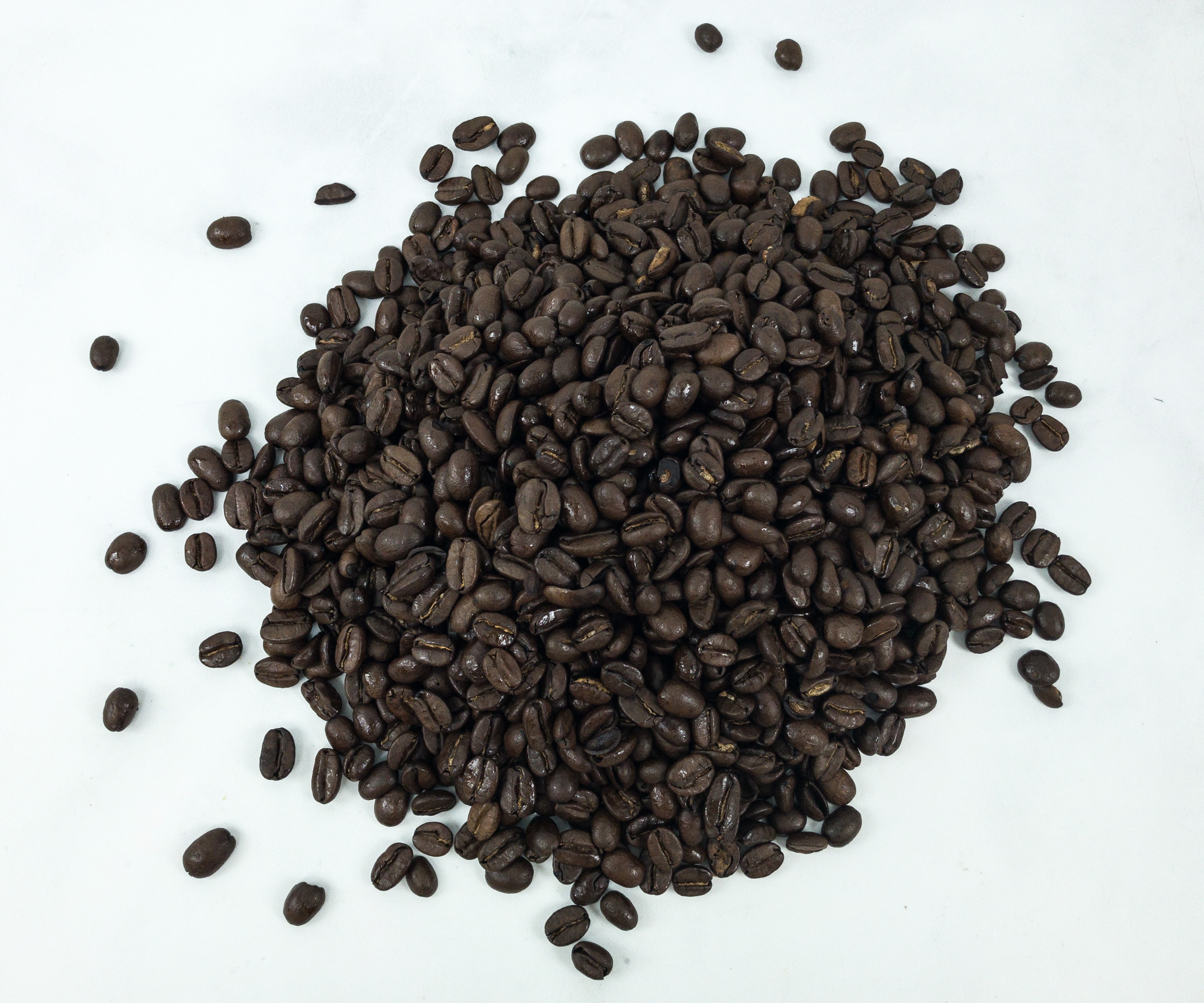 Inside the pack are perfectly roasted, dark whole-bean coffee with shiny and smooth texture. It has a strong but not overwhelming aromatic scent.
The beans are roasted relatively dark, with lots of sweating. I thought this was unusual for a fruit and floral coffee, as those notes tend to be diminished with longer roasting — it just demonstrates that it pays to have experts like Peet's roasting your beans, as they've learned the ideal roast to bring out the best in any bean. This coffee is suitable for just about any brewing method, given the proper grind.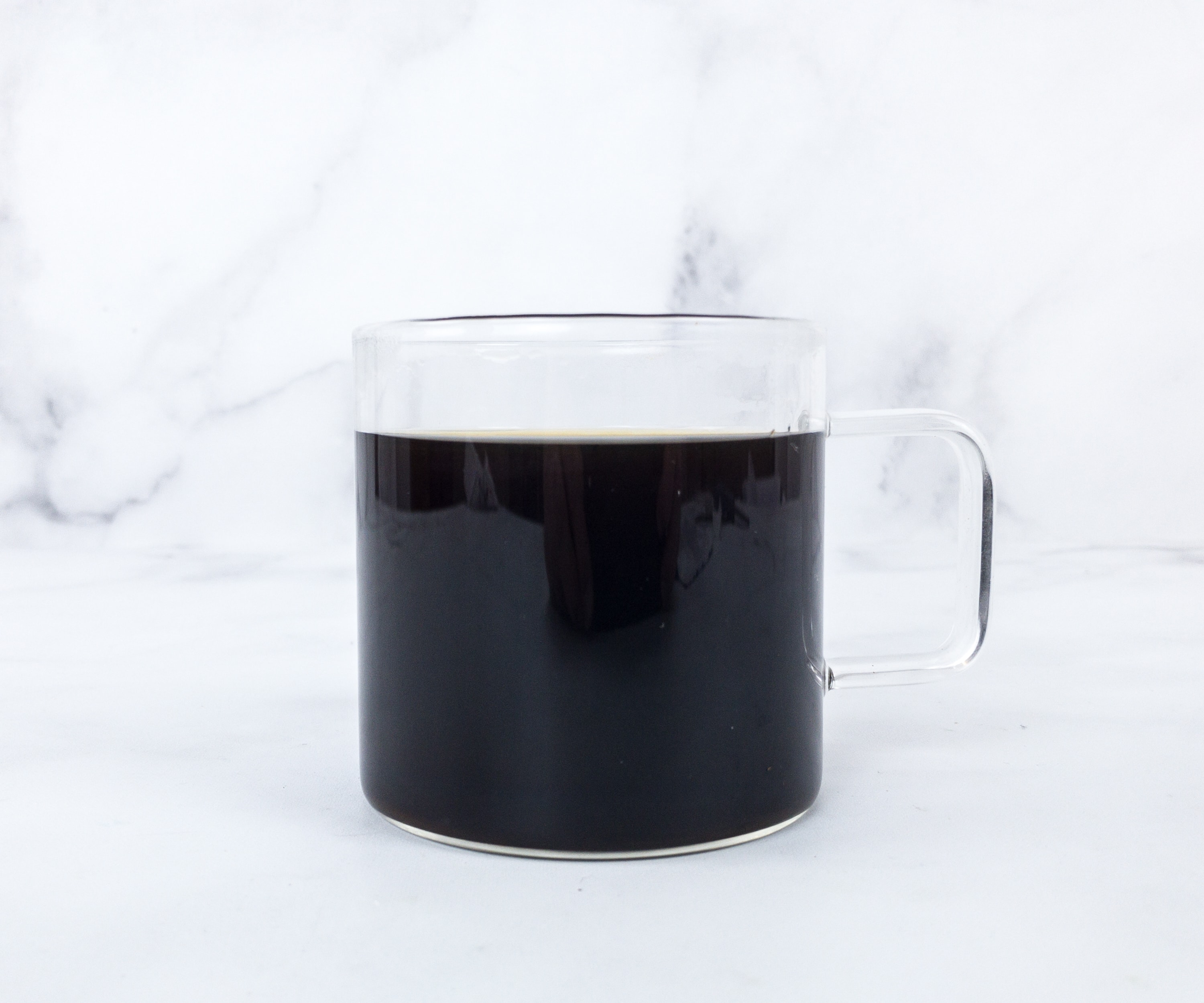 This coffee blend features a floral aroma, elegant juicy texture, and just the right sweetness.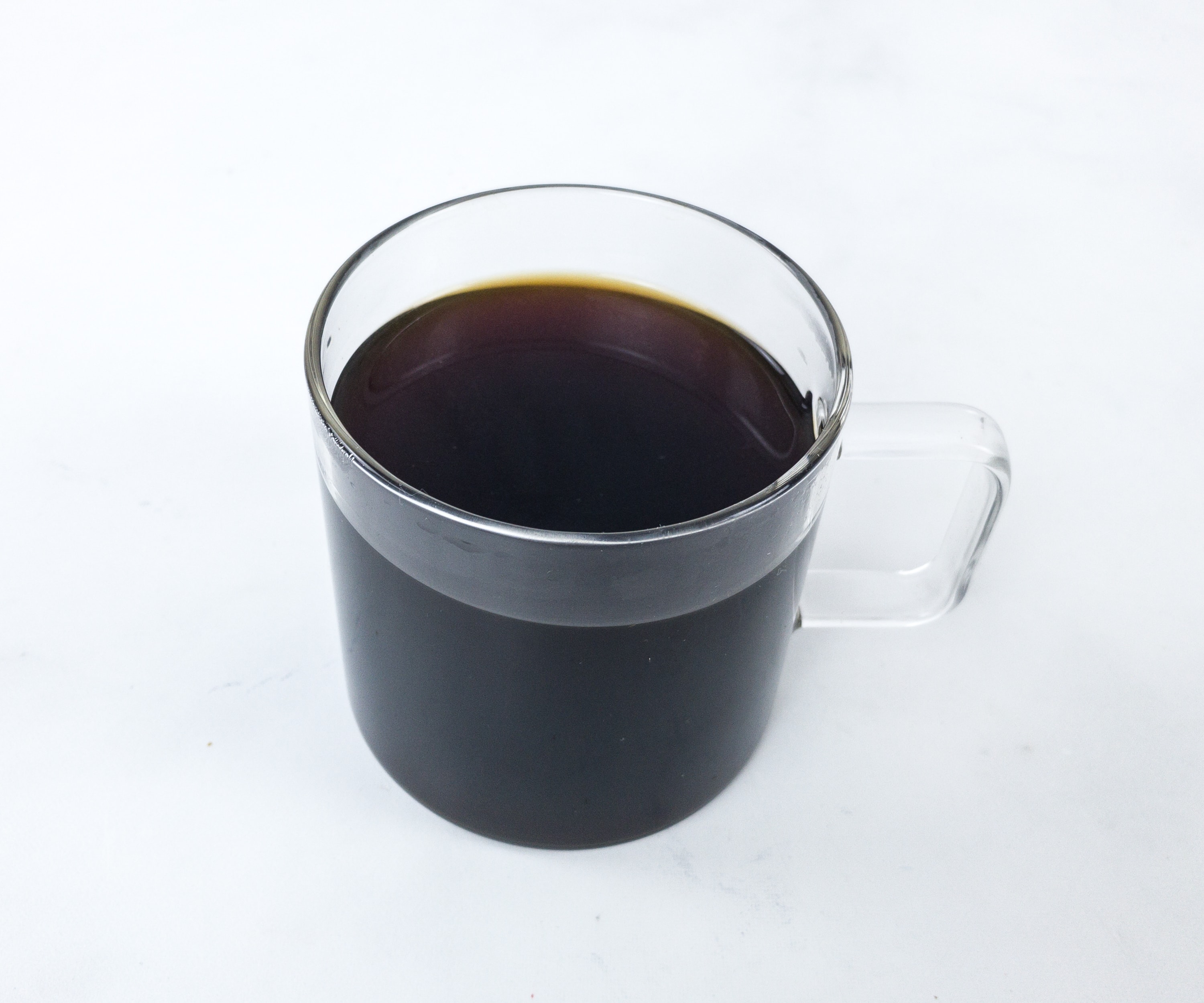 It has a lovely darkness of color, and big flavors of dried stonefruit. The aroma is floral, with perhaps a hint of elderberry. I found it to be a very satisfying cup, with good depth of flavor and a lively, fruit-forward palate.
Peet's Coffee has been consistent in sending us premium quality coffee beans. This month's coffee is really amazing, as it features a complex blend of flavors and unique aromatic scent that makes a great mood setter. I really love the coffee beans coming from this subscription and I am looking forward to discovering more coffee blends from this box!
What do you think of this month's box?